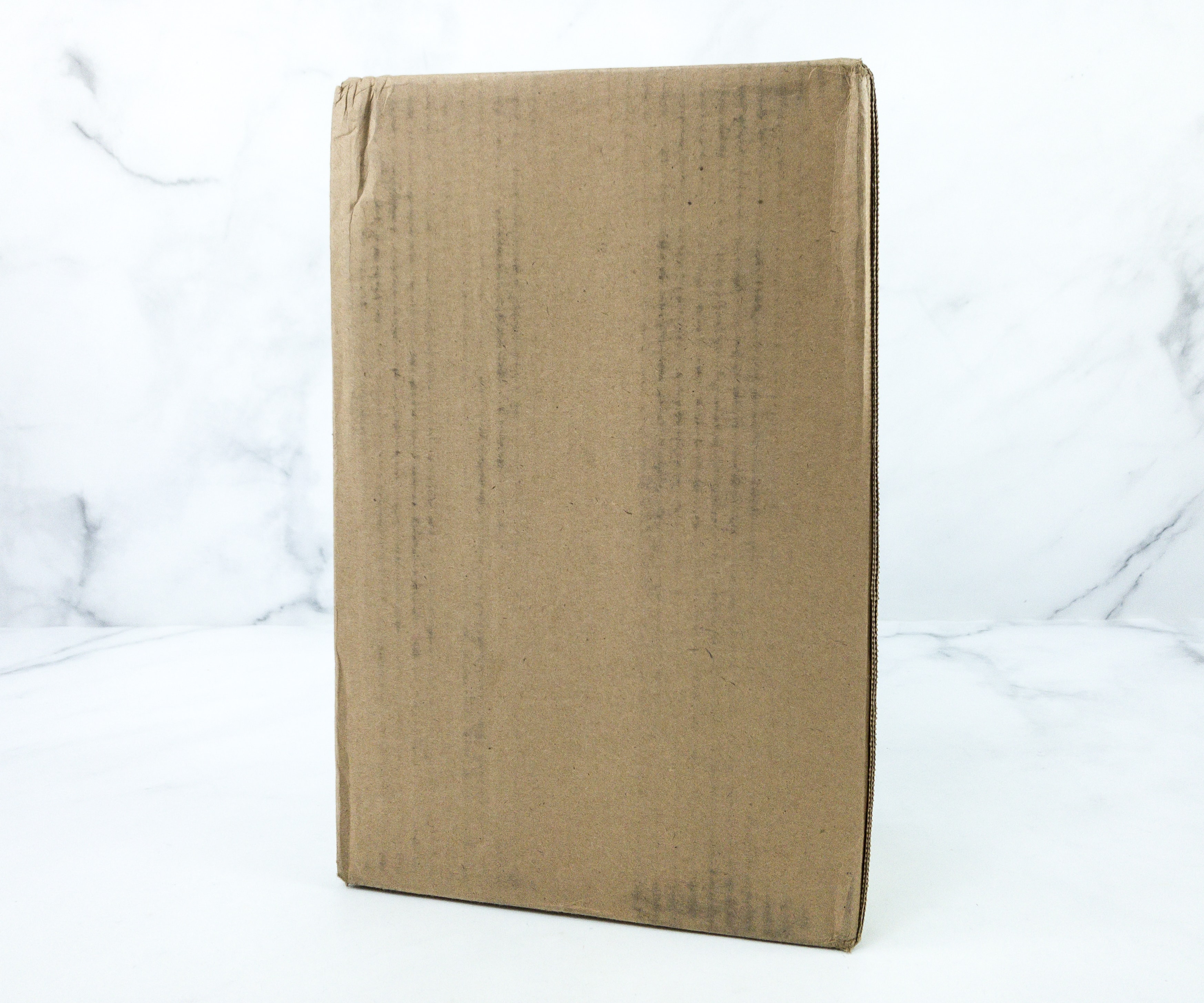 Gold Medal Wine Club delivers 2-3 bottles of wine to your door either monthly or quarterly depending on which club you select. Prices range from $39 per month for the Gold Wine Club to $179 per quarter for the subscriber-limited Diamond club. Their six clubs each focus on different kinds of wine, distinguished by variety, rating, or origin.
This is the review of the Gold Wine Club, featuring California's best wineries. Each month, it includes 2 bottles of wines and a copy of The Wine Press.
DEAL: Save 10% off annual subscriptions! No coupon code, just use this link! Bonus wines & gifts start at 3-month memberships.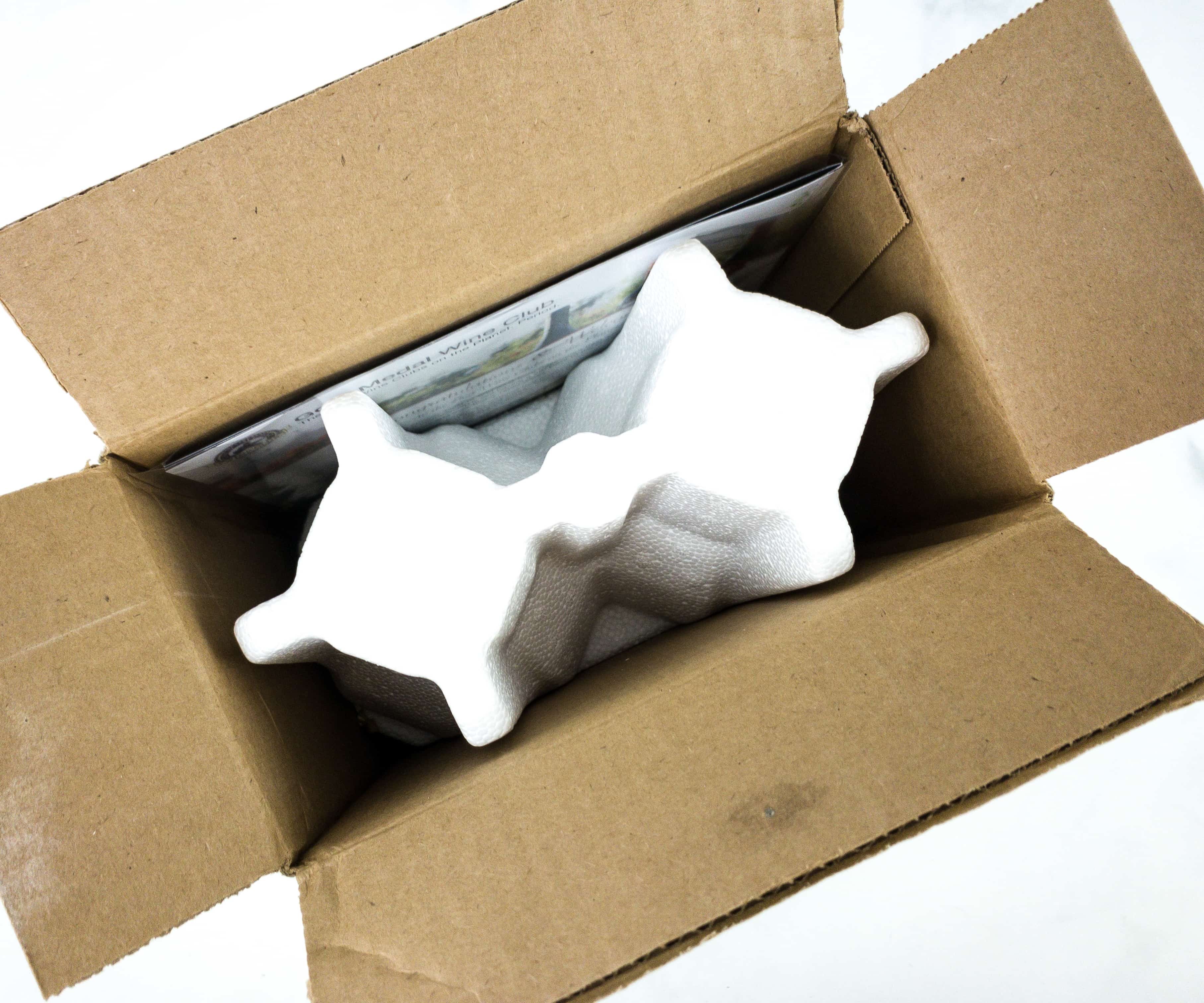 The wines arrived in a customized packaging, making sure that the bottles are perfectly protected.
Each bottle was even packed with an organza bag.
Inside the box is an exclusive gift card from California's best small wineries.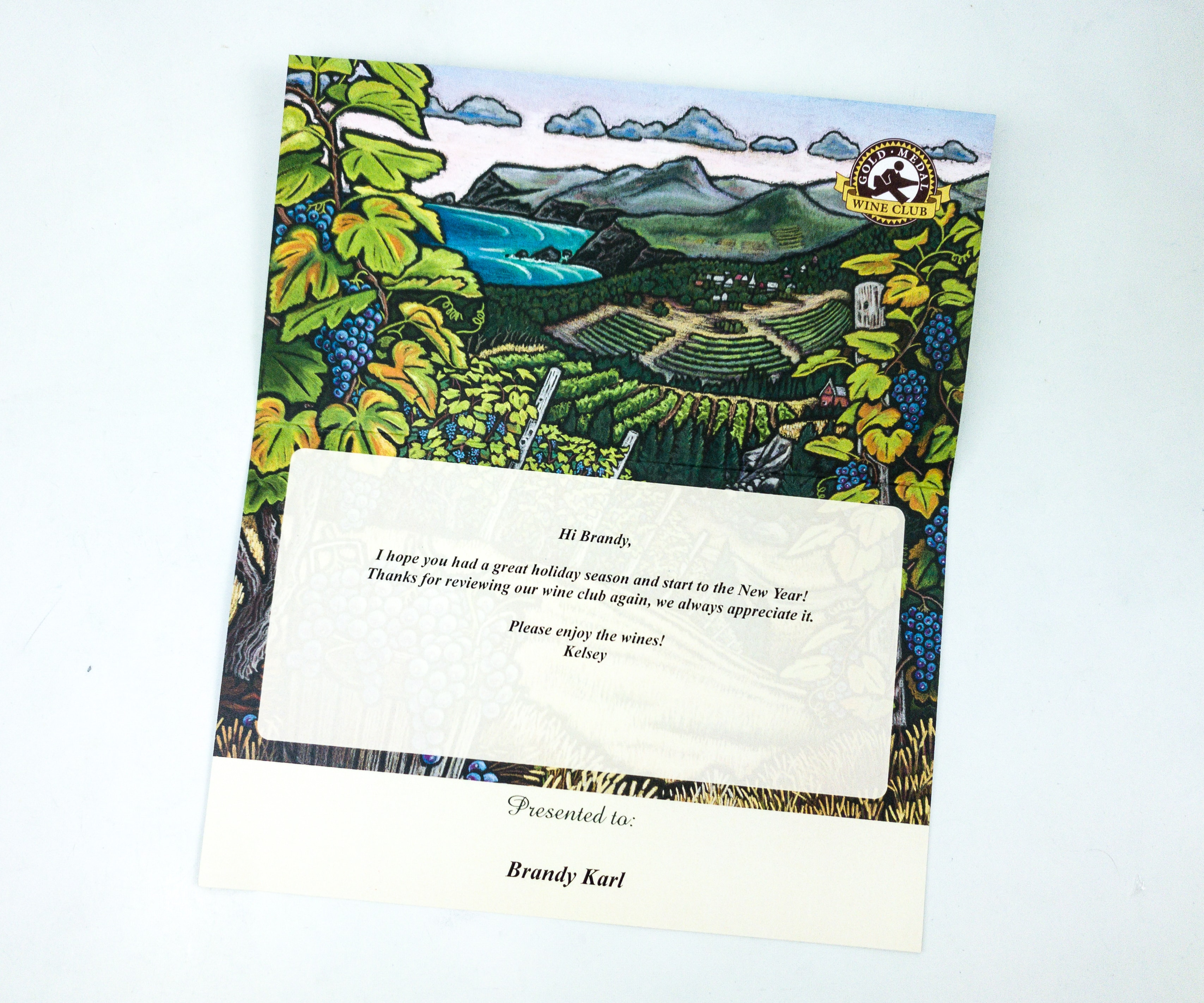 Featured at the back of the card is a letter from Kelsey!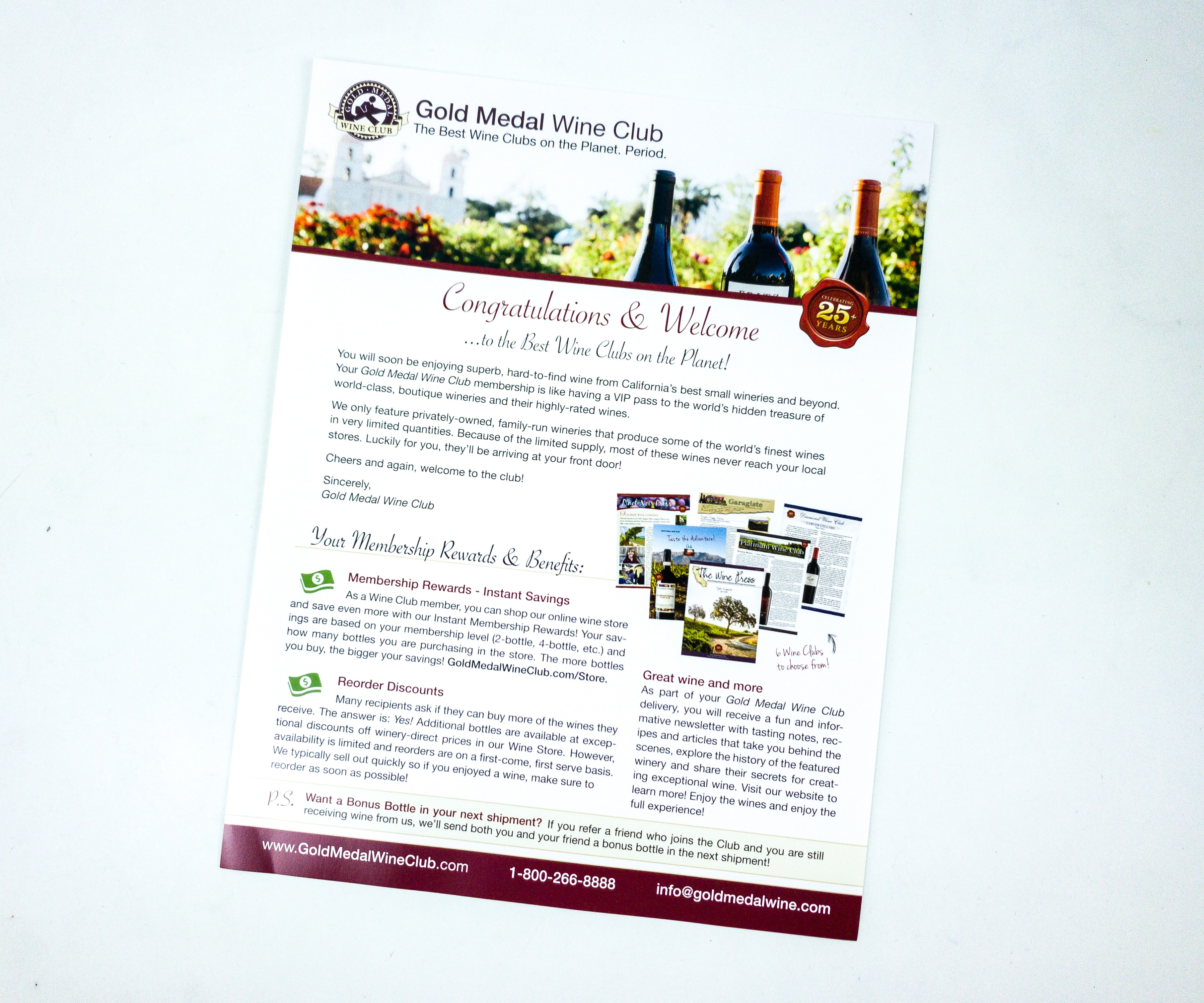 This subscription comes with a pamphlet providing all the information on this month's wines, including the region and the winemaker.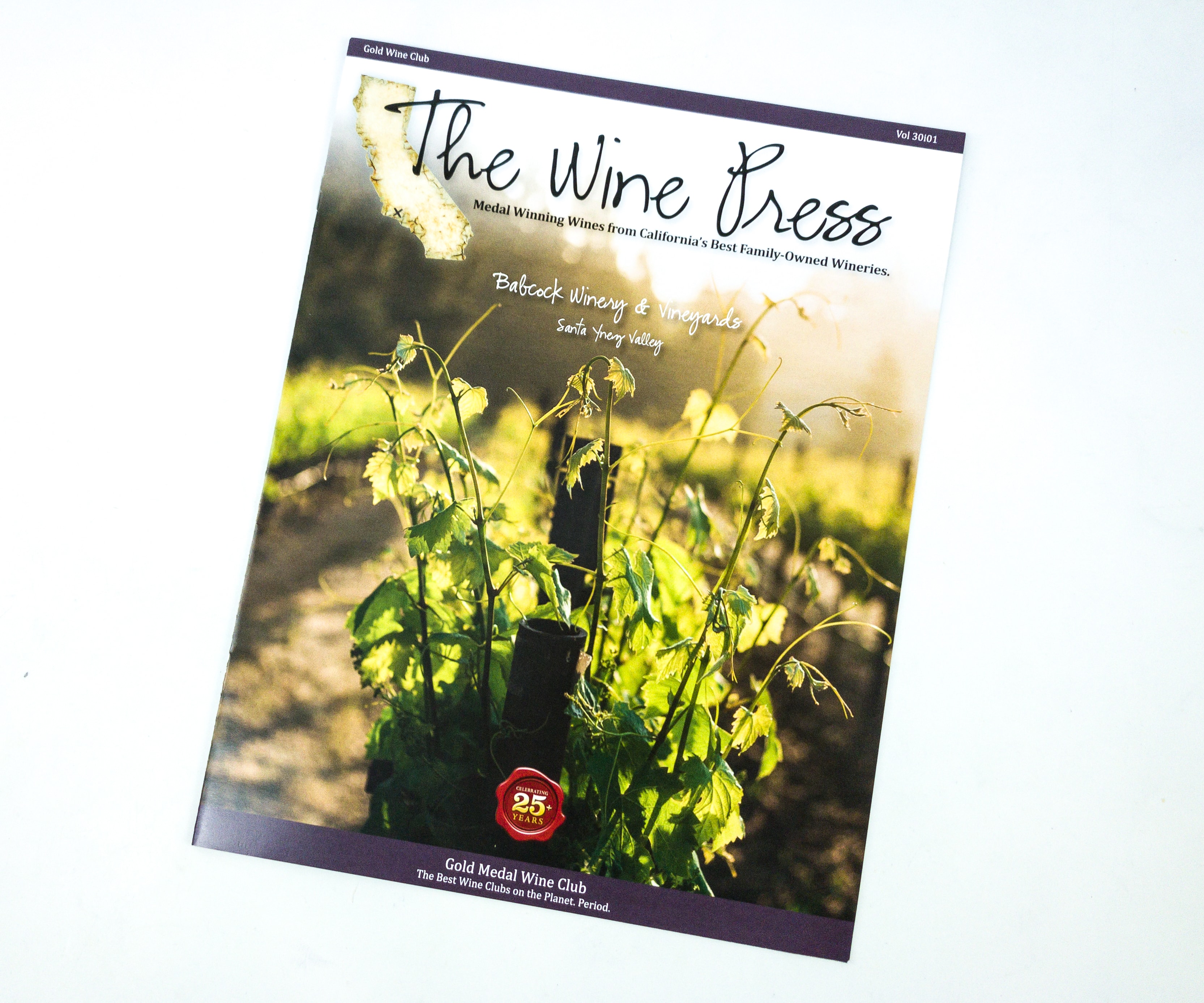 The box includes an 8-page newsletter called The Wine Press.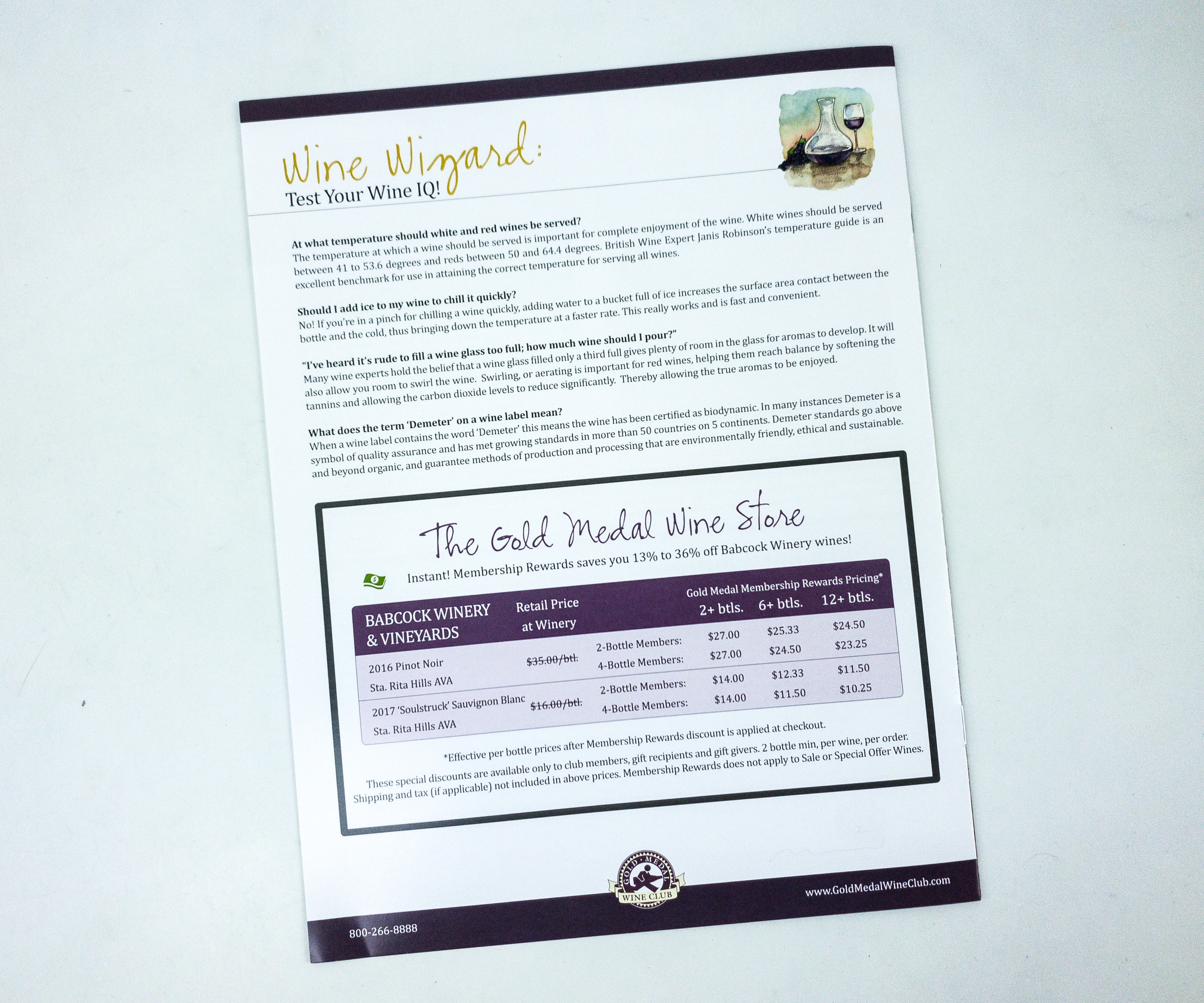 At the back, there's a feature that tests your wine IQ!
Inside, there's information about the wines in my box this month. There's also a feature about Barlock Winery & Vineyards from Santa Ynez Valley!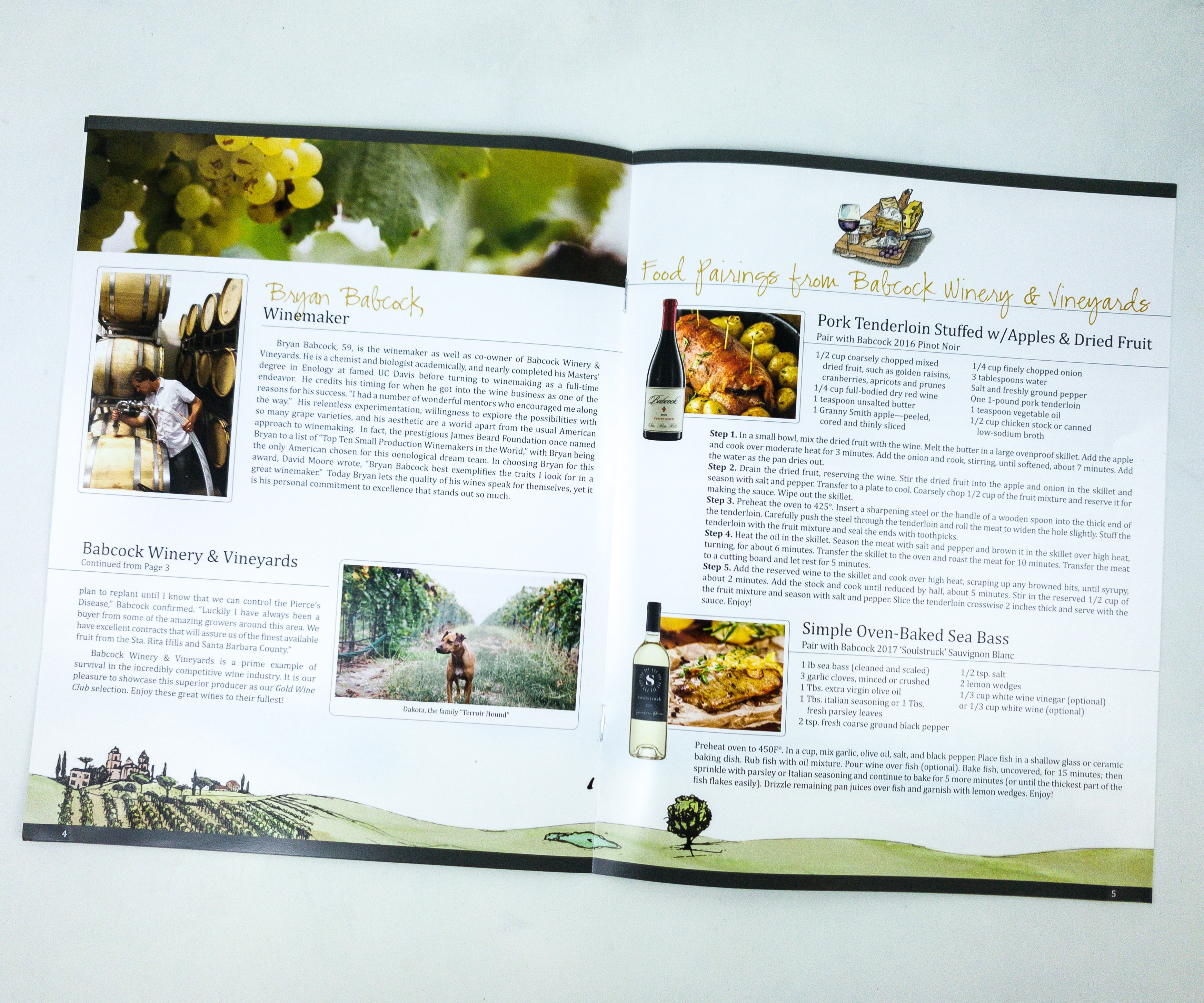 They shared not just food pairing suggestions, but the recipes as well!
This is a great read for any wine enthusiast!
We also got a special edition booklet celebrating Gold Medal Wine Club's 25+ years of providing premium quality wines!
Printed at the back of the card are some of the feedback from well-known critics including Forbes, Food & Wine, Bon Appetit, and The Wall Street Journal.
Inside, it has more information about the wine clubs they offer and other member benefits.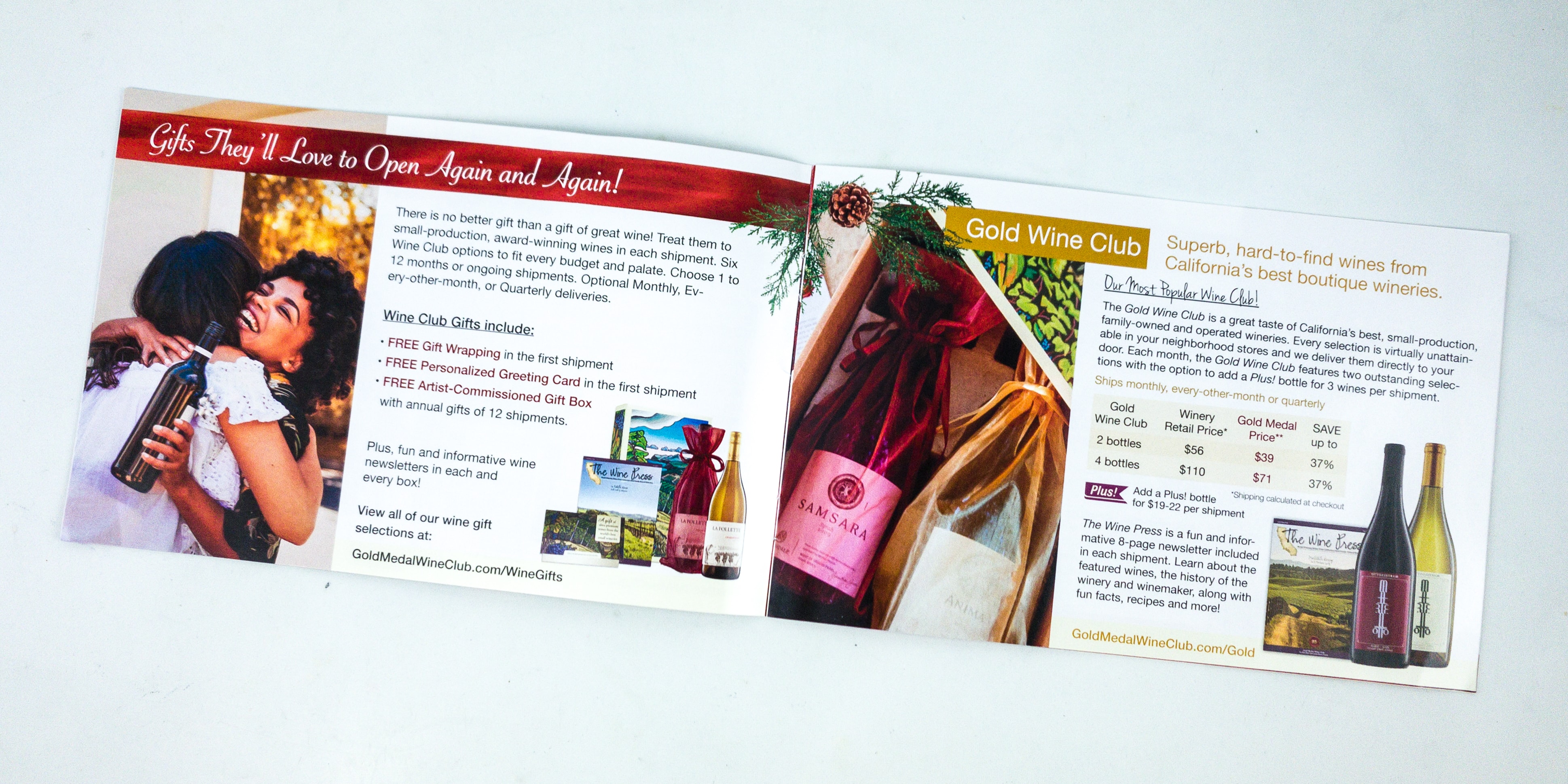 According to this part of the booklet, the wine club gifts include free gift wrapping, free personalized greeting card, and free artist-commissioned gift box.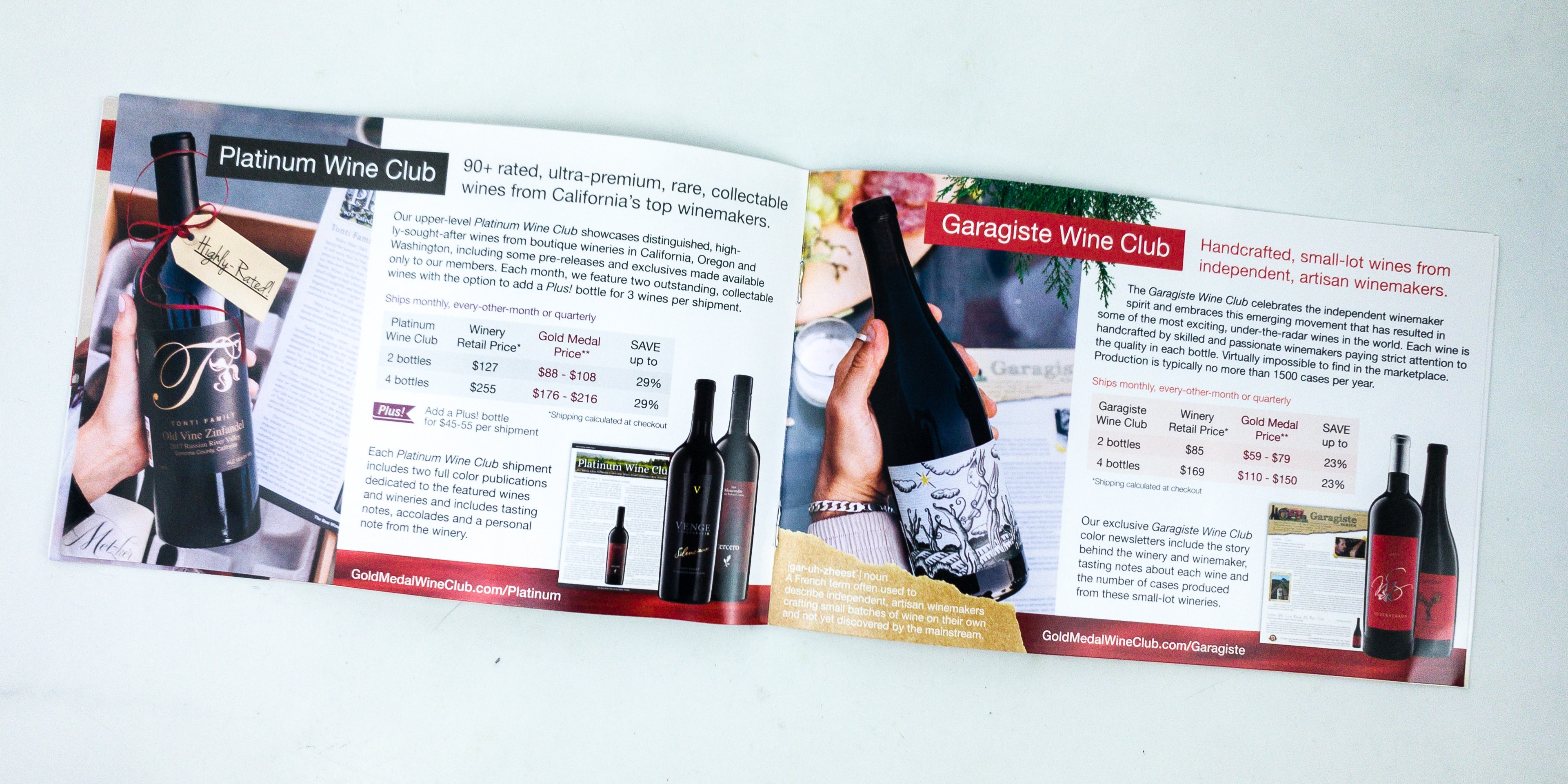 There's a dedicated page for each wine club! There's Platinum Wine Club and Garagtise Wine Club and they were briefly explained along with a list of prices.
We also have here the Pinot Noir Wine Club and International Wine Club! They even added photos of the wines each of these clubs offer!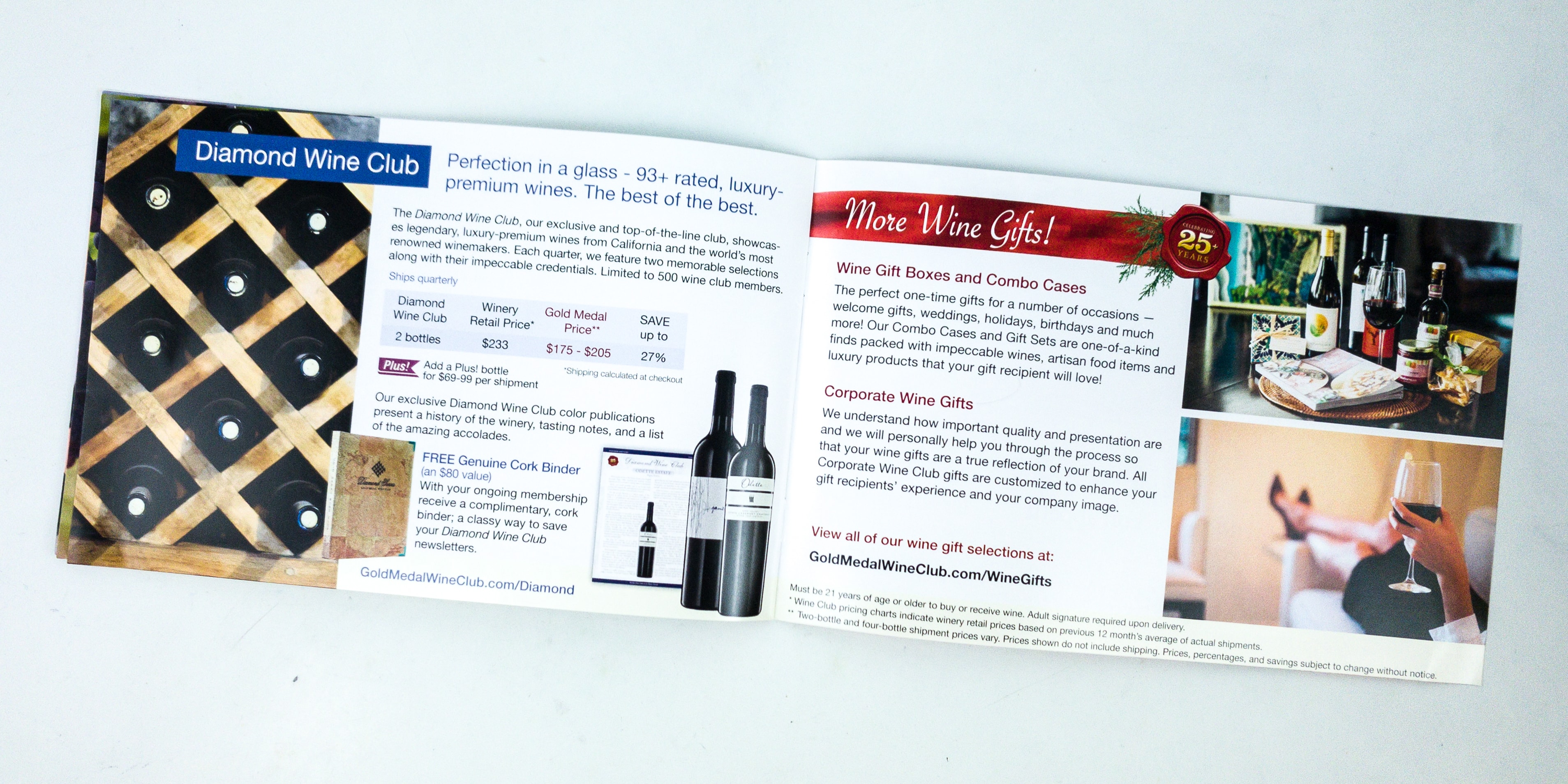 Lastly, there's the Diamond Wine Club. There's also a note about Corporate Wine Gifts!
This month features two wine selections from Babcock Winery and Vineyards.
Everything in my box!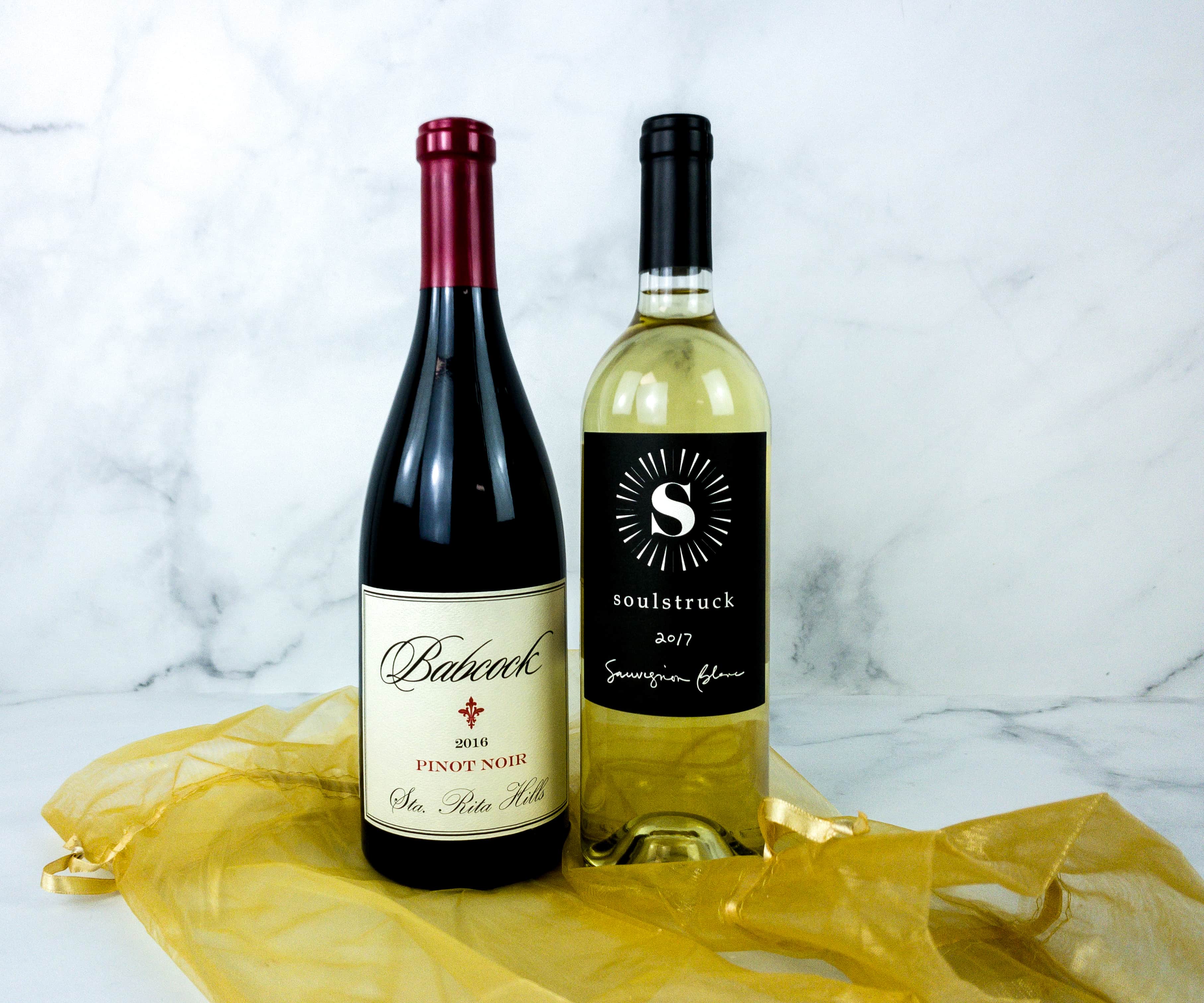 This month's featured wines are the Babcock 2017 'Soulstruck' Sauvignon Blanc and Babcock 2016 Pinot Noir, respectively.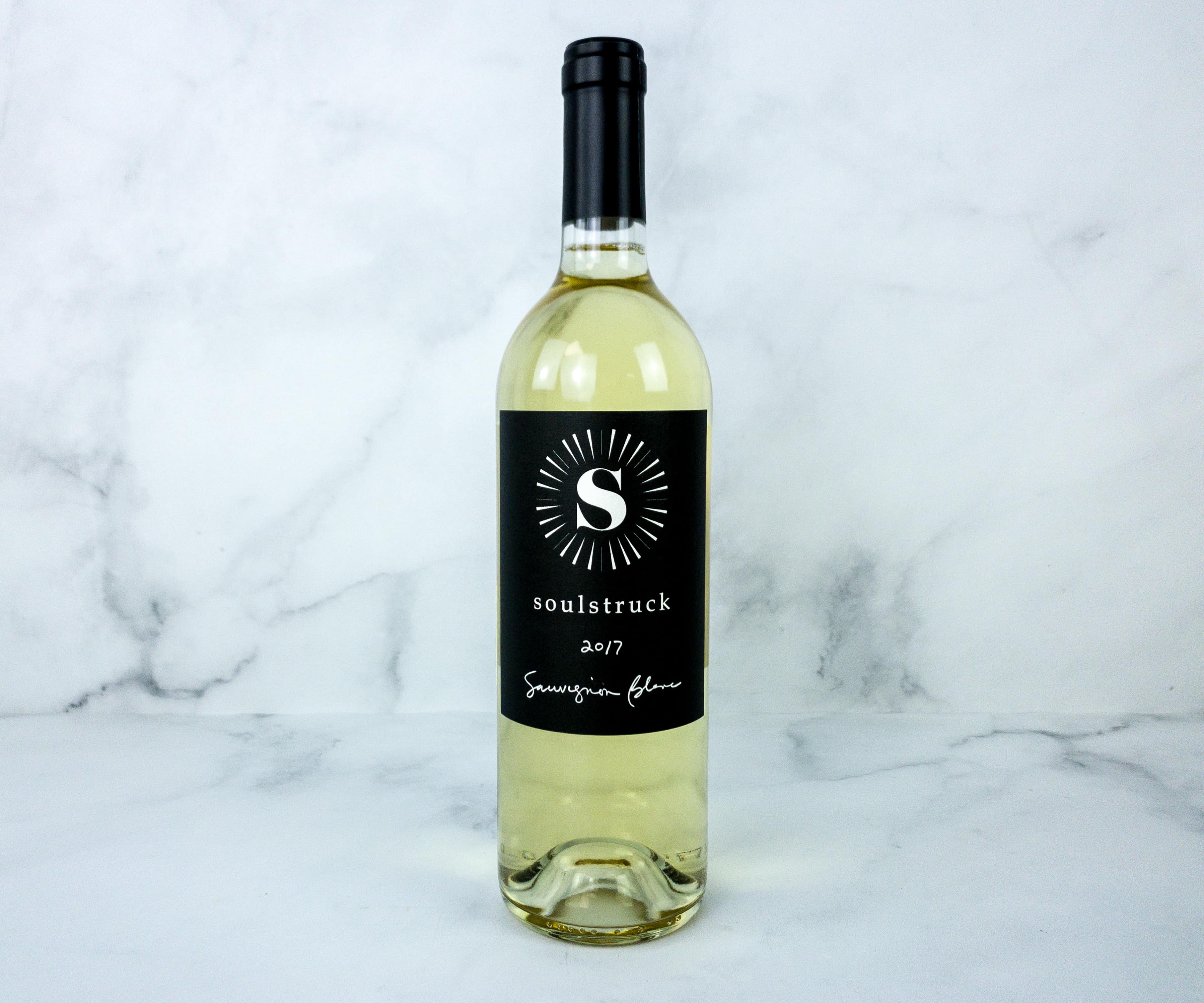 Soulstruck 2017 Sauvignon Blanc ($16) This white wine contains a unique blend of citrus, cherimoya, and fresh herb notes that lead to a rich and impressive finish.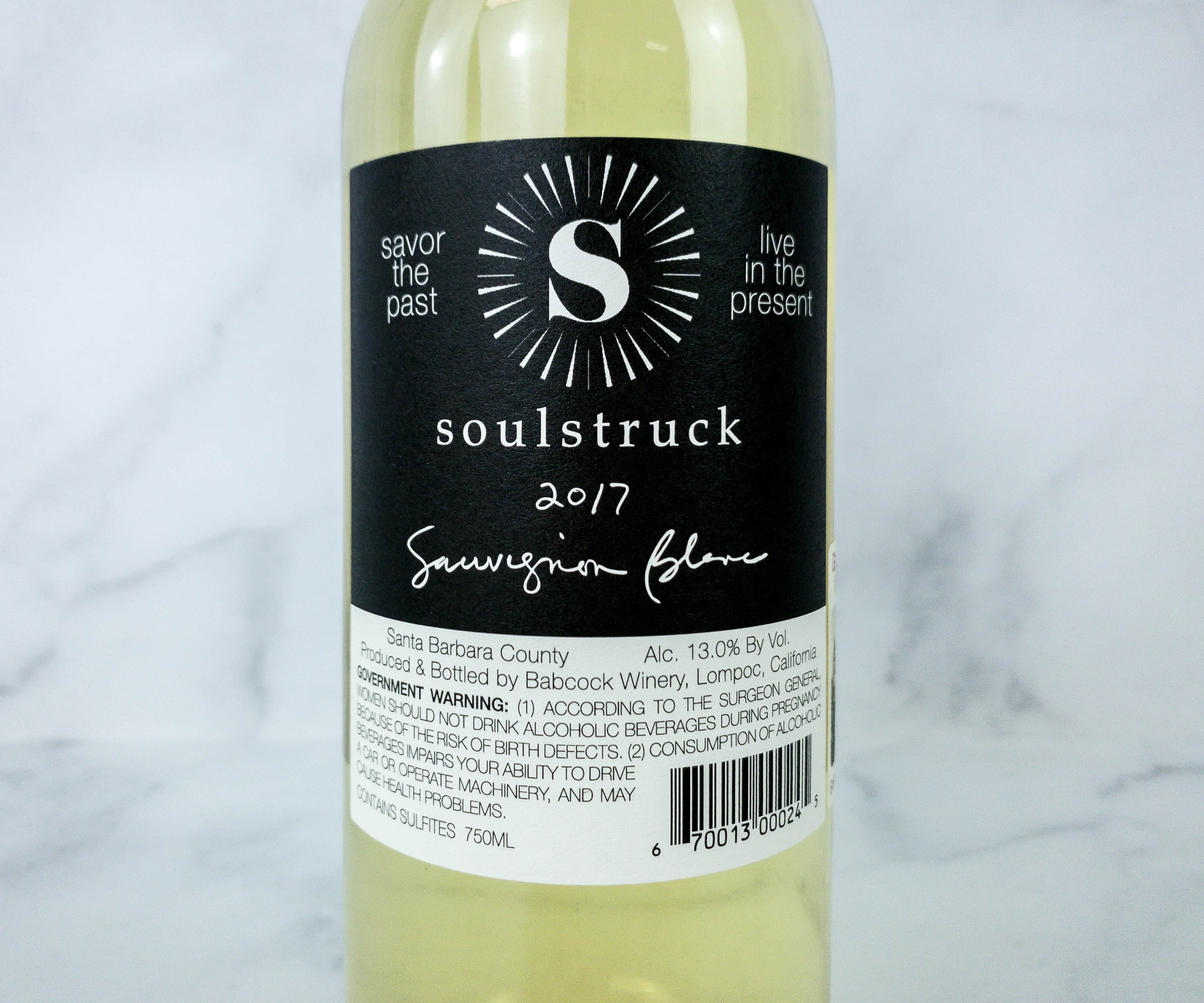 This Sauvignon Blanc was fermented at cool temperatures and quickly bottled to lock-in freshness and character.
It's best served with trout, sea bass, or any fish dish. The bottle comes with a Gold Medal Wine sticker, ensuring its authenticity.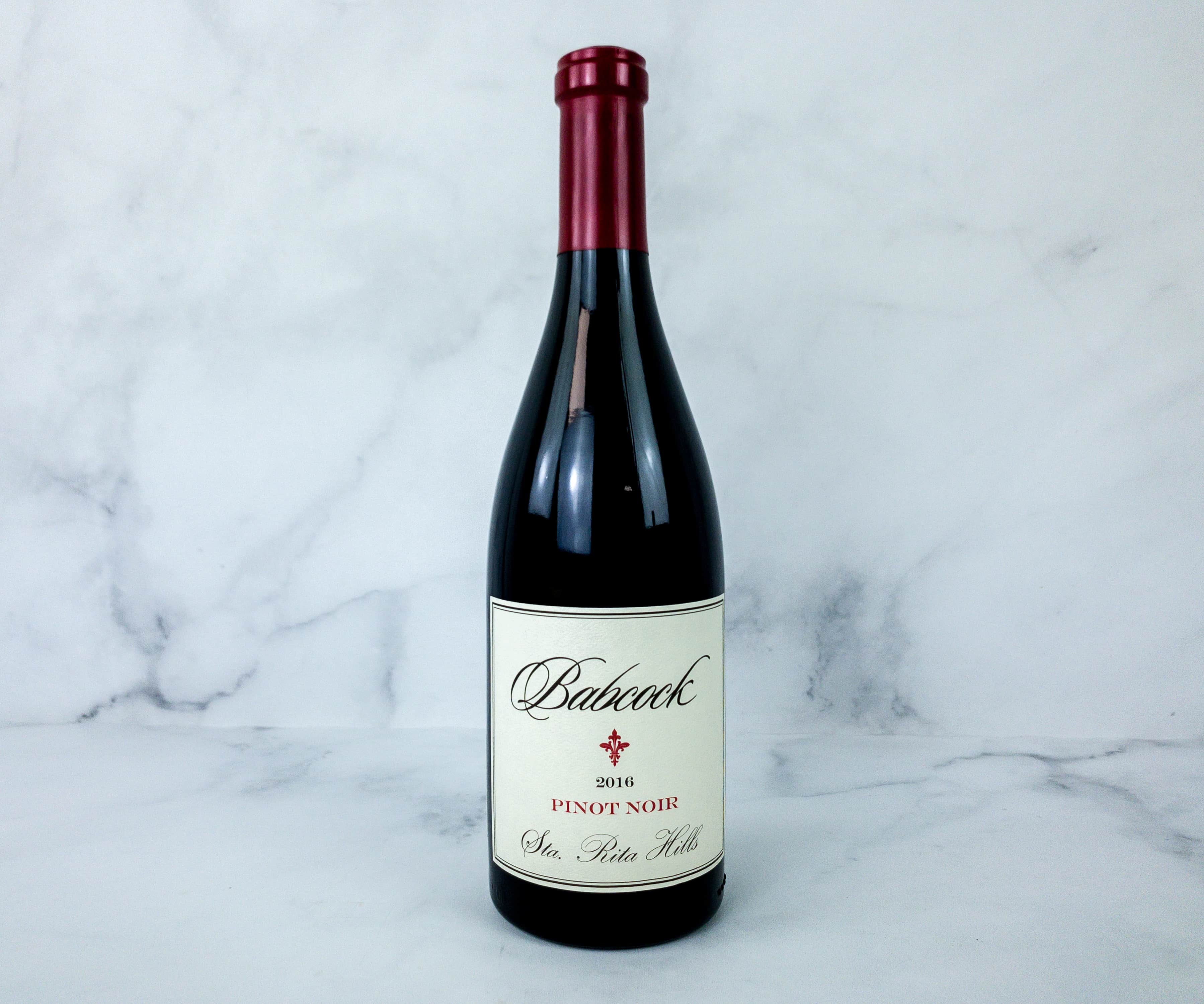 Babcock 2016 Pinot Noir ($65) Next up is a red wine, a special mix that combines three individual single vineyard versions that includes Deja Vu, Ocean's Ghost, and Radical.
This Pinot Noir was also aged for 1 year in French oak barrels. The strong red berry and floral notes make this wine more appealing.
According to the booklet, this wine is best paired with a lamb or roast dish with side dishes that complement the Pinot Noir's deep fruit overtones. Like the first bottle, this one also came with a Gold Medal Wine Club sticker.
Gold Medal Wine Club has various membership offerings catering to every kind of wine enthusiast! This month, I got one bottle of red wine and one bottle of white wine for my Gold Wine Club. As expected, both are high-quality and impressive. I enjoyed the herbal depth of the Sauvignon Blanc. It's a great wine because of its depth and interest of the flavor profile. The Pinot Noir is also pretty great, and I'm pleased that it pairs well with roasts! This is a great box overall, and I'm looking forward to trying out more California wines in the future boxes!
What do you think of this month's box?