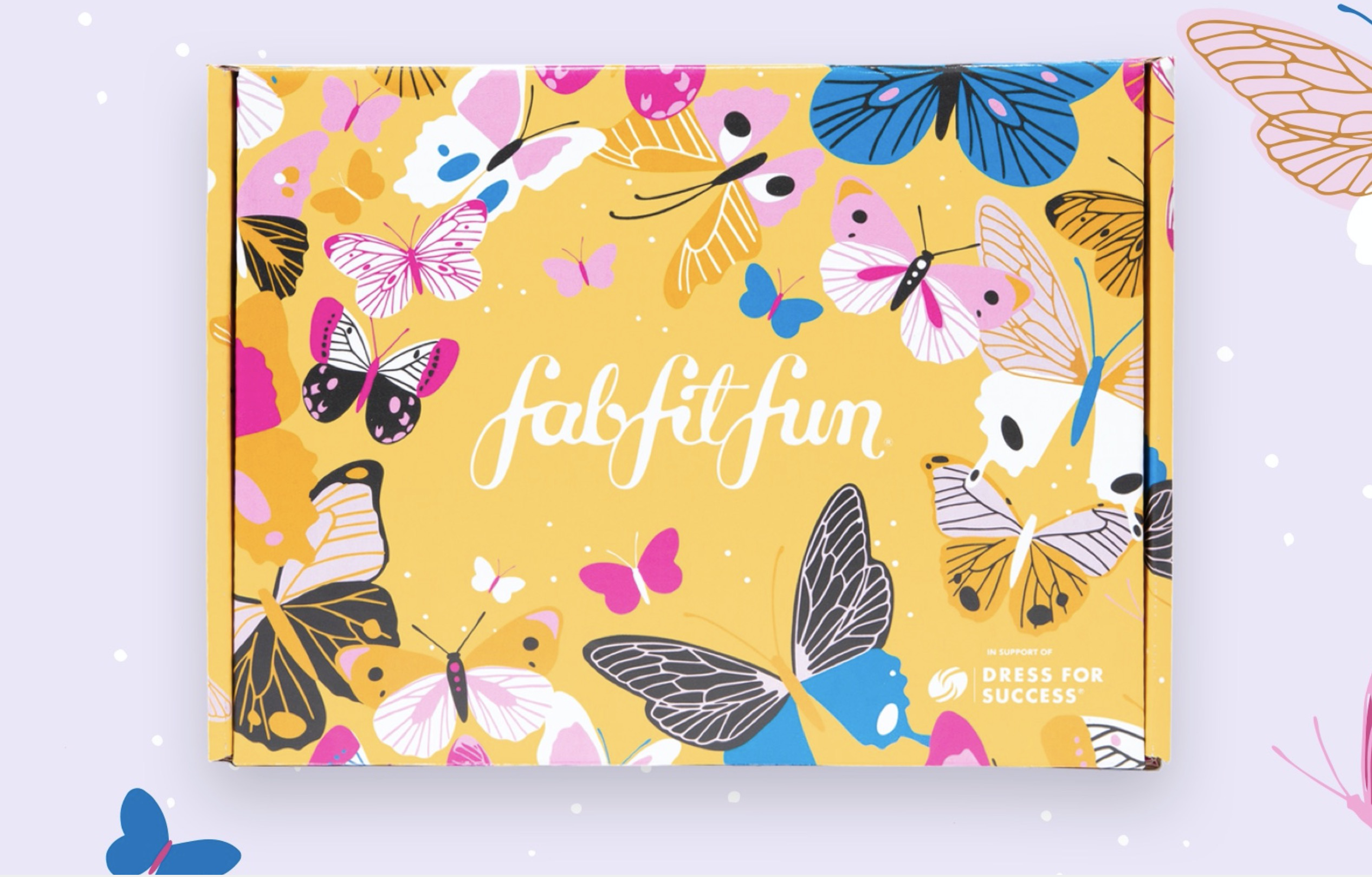 We have the second round of spoilers for the FabFitFun Spring 2020 box!
For Select Members (annual subscribers), customization period is open, too. Add-on period for annual subscribers opened yesterday 2/1, and both close 2/5. New Select members signing up after Feb 5 can customize on Feb 15 during the Seasonal Customization Window. Seasonal members, your customization period starts Sat, Feb 15 at 9:00am PT. There are benefits to being an annual subscriber – Select members get even more options to customize their box each season. Plus, you get other member perks like early access to sales and earlier shipping.
DEAL: New members can save $10 on your first box with code FAB10!  
Here's more information on the Spring Box customization options for all members – the new FFF Throwbacks!
There will be 1-2 Throwbacks in each Customization category so you can either choose new products or pick something you may have missed or can't live without from a past season!
---
Now, the first 5 spoilers for the Spring 2020 FabFitFun Box! Be sure to get to the bottom of this post for FULL spoilers for full box variations!
Spoiler #4 – Annual Members Choose
Give your hair and body the TLC it deserves or update your kitchen towels!
Aria Beauty Luxe Detangling Electroplated Brush
Jabonería Marianella Imperial Jade Body Oil
Stone Cold Fox Tea Towels
AVEDA damage remedy daily hair repair
Spoiler #5 – Annual Members Choose
Whether you want to refresh your beauty products or swap out your salt and pepper shakers, these options are perfect for you.
AG Hair Fast Food Leave-On Conditioner
Skindinavia The Makeup Finishing Spray
Lovescript Body Wash
Speaqua Cruiser Bluetooth Wireless Speaker
Ciaté London Fierce Flicks Precision Tip Liquid Liner
Eparé Dual Salt and Pepper Mill FFF Throwback
Spoiler #1 – All Members Choose One
Whether you update your wardrobe, home decor, or skin care essentials, we've got you covered.
reVive Light Therapy® Glo Wrinkle and Anti-Aging Light Device
DONNI. Ribbed Sweater Coat
Caravan Diamond Woven Rug
Summer & Rose Navy Diamond Tote  FFF Throwback
west elm Indigo Tie-Dye Bowls  FFF Throwback
Elemis Peptide4 Night Recovery Cream-Oil  FFF Throwback
---
Spoiler #2 – All Members Choose One
Give your skin a boost of nutrients, optimize your packing skills, or give yourself a glow up.
Murad® Rapid Collagen Infusion
Shoshanna Umbrella
tarte™ Rainforest of the Sea™ drink of H2O hydrating boost  FFF Throwback
tarte™ tarteistTM PRO glow highlight & contour palette FFF Throwback
111SKIN Rose Gold Radiance Booster
---
Spoiler #3 – All Members Choose One
A stylish necklace, weighted sleep mask, and skin care products galore – what's your pick?
Amber Sceats™ Double Coin Necklace
Gravity Weighted Sleep Mask! ($39.99)
WEI Two-in-One Purify and Glow Mask Collection
Cosmedix Pure C FFF Throwback
Green Goo Hibiscus Plant-Based Body Scrub FFF Throwback
---
---
We have an important subscription update for FabFitFun, too. There are no longer "everyone receives" items in the box!
Similar to other seasons, our Spring box contains 5 Customization options. "FFF picks" are the new "in every box" items that have always been part of the box curation and are selected by our amazing merchants here at FabFitFun.

As we grow and our members are becoming increasingly diverse in their wants and interests, we understand that "one box does not fit all." Therefore instead of only one choice that goes into every member's box, we've introduced these slots to bring even greater range when personalizing your individual FabFitFun experience. In 2020 and beyond, our goal will be to deliver you (each of you!) the best products to serve your personal well-being. As we advance and innovate on our customization processes throughout the year, we'll have the ability to personalize in such a way that one member's box might have zero overlapping items with their neighbors based on what we know about them… and we think this is pretty exciting!

In order to assign the best FFF picks, we've invested in data science to learn and keep track of what our members like and do not like. Spring is the very first time we'll be utilizing smart technology to assign FFF picks based on what we know about your past box choices and the personal surveys you've filled out for us. Rather than sending one product to all of you, we'll be using this technology to make sure you get the product that we think best suits you. Our algorithm isn't perfect (no algorithm is!), but this feature will get better and better with time – the more you pick and customize, the more clues you give us into what you'd like going forward. Our technology will get smarter over time and we'll always be working to personalize the best box to deliver on your individual wants and needs.

We realize this is a new experience and we're excited about how these new advances will ultimately best serve you as an individual member. We welcome any feedback, suggestions, and comments.
---
We have full spoilers for two variations of the entire box!!!
Surprise! We're so excited to give you an exclusive first look at our national TV spot with Gina Rodriguez, our Spring Magazine cover girl. The commercial officially airs tonight, so keep an eye out as you're watching your favorite shows.

Gina also personally selected this season's charity, Dress for Success (stay tuned for more info this week!). As always, you'll be able to donate to our seasonal charity during Add-Ons.
The spoilers for the items in this box not shown above or below  – these could be from the "FFF Picks" categories!
Aria Beauty Electroplated Rose Gold Colored Paddle Brush
Silicone Straws – 4 pack
And another variation!
The spoilers for the items in this box not shown above or below  – these could be from the "FFF Picks" categories!
---
Customization/choice, and add-ons are coming soon – we have the complete schedule!
Visit FabFitFun Box to find out more! Let us know what else you're hoping to find in your spring box!