SnackFever is a monthly subscription box that delivers all your favorite Korean snacks, as well as other hard-to-find Korean treats. Each month, subscribers will get 5 to 12 Korean snacks and treats, depending on their subscription. Snack Fever is available in three boxes, the mini box, the original box, and the deluxe box, and subscriptions are $12, $22, and $35, respectively, every month.
NOTE: Starting the February 1st, Snack Fever will be having some changes on their subscription, including a Loyalty Rewards Program, new Original and Deluxe boxes, and a new shipping schedule. You can read more about the changes here.
DEAL: Save $3 off your first box (Mini, Original, Deluxe). Use coupon code HELLOSUB3.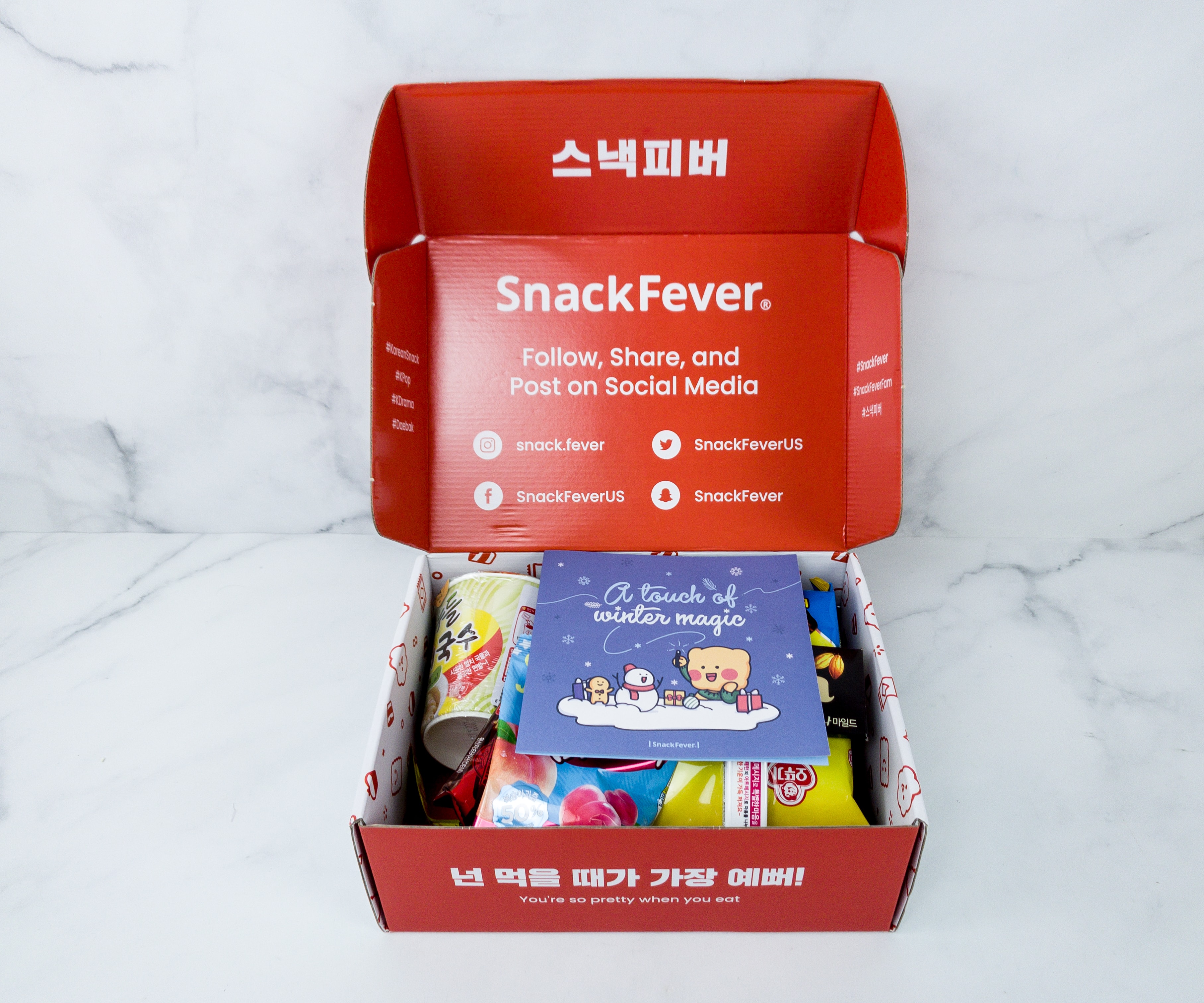 SnackFever's social media handles are printed on the box. On the side, there's even a Korean sentence which means "you're so pretty when you eat"!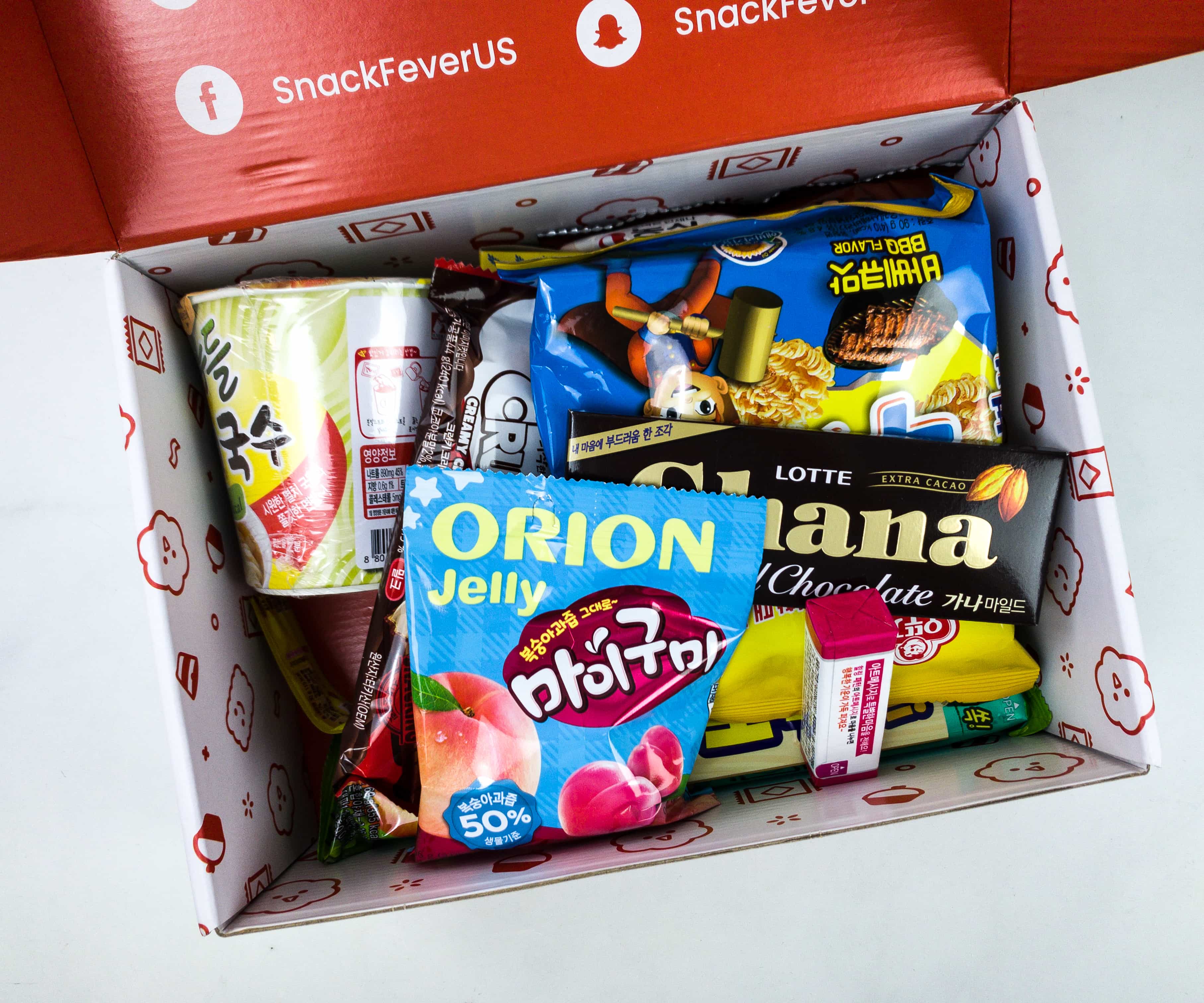 There is no extra packaging, just snacks filling the box to the brim!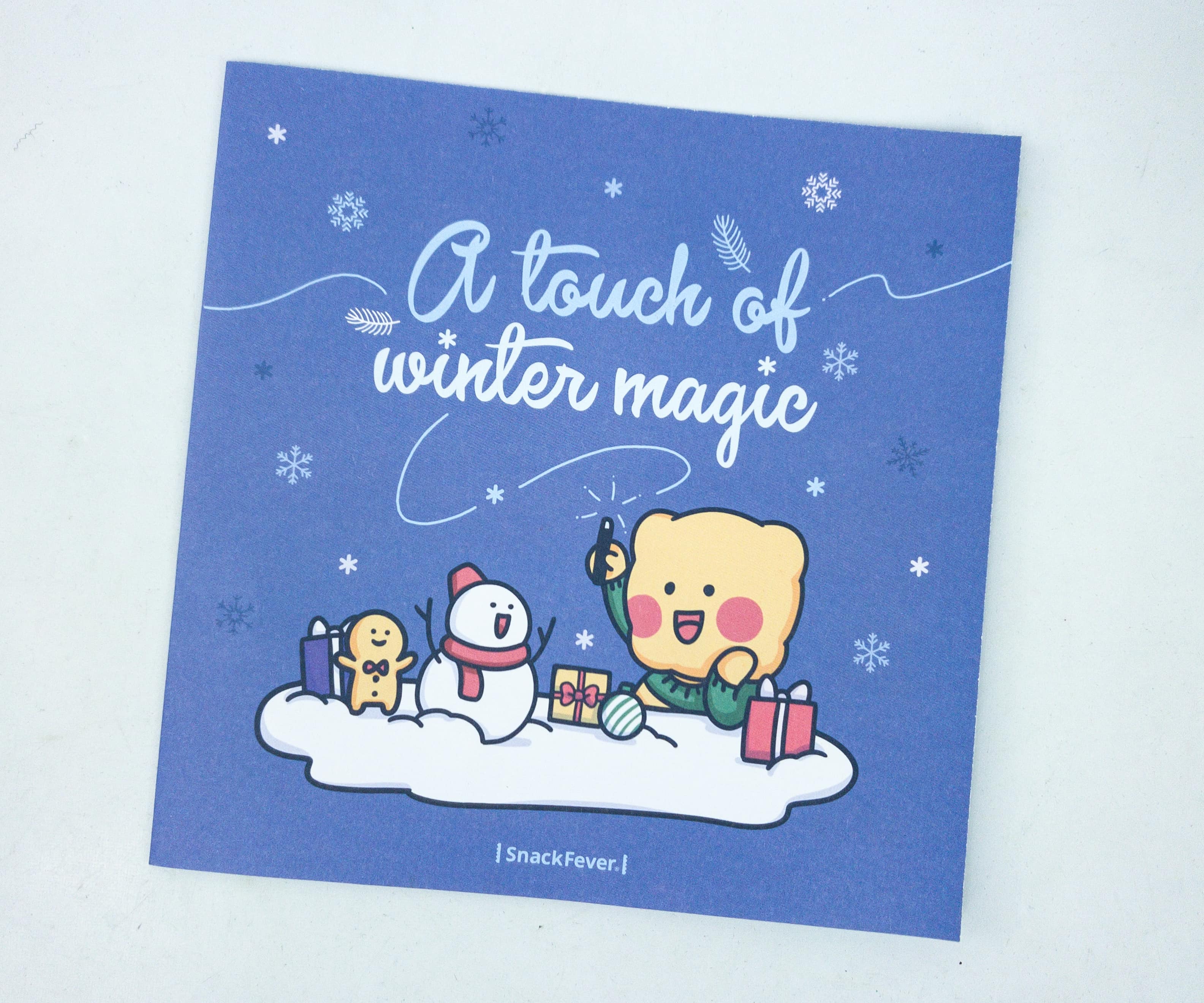 December 2019 theme is A Touch Of Winter Magic!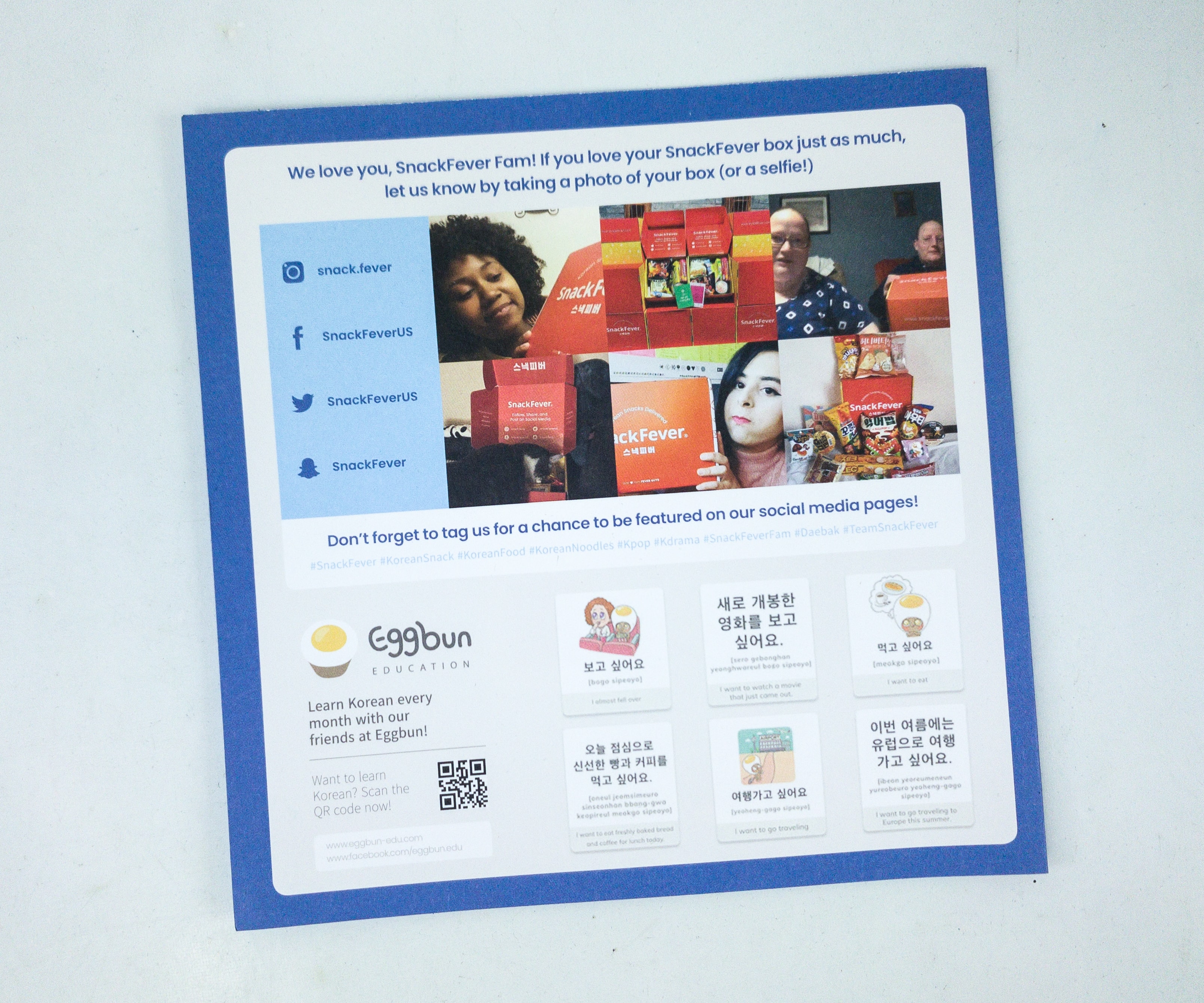 The booklet features selfies of subscribers with their Snack Fever boxes, as well as some Korean vocabulary words.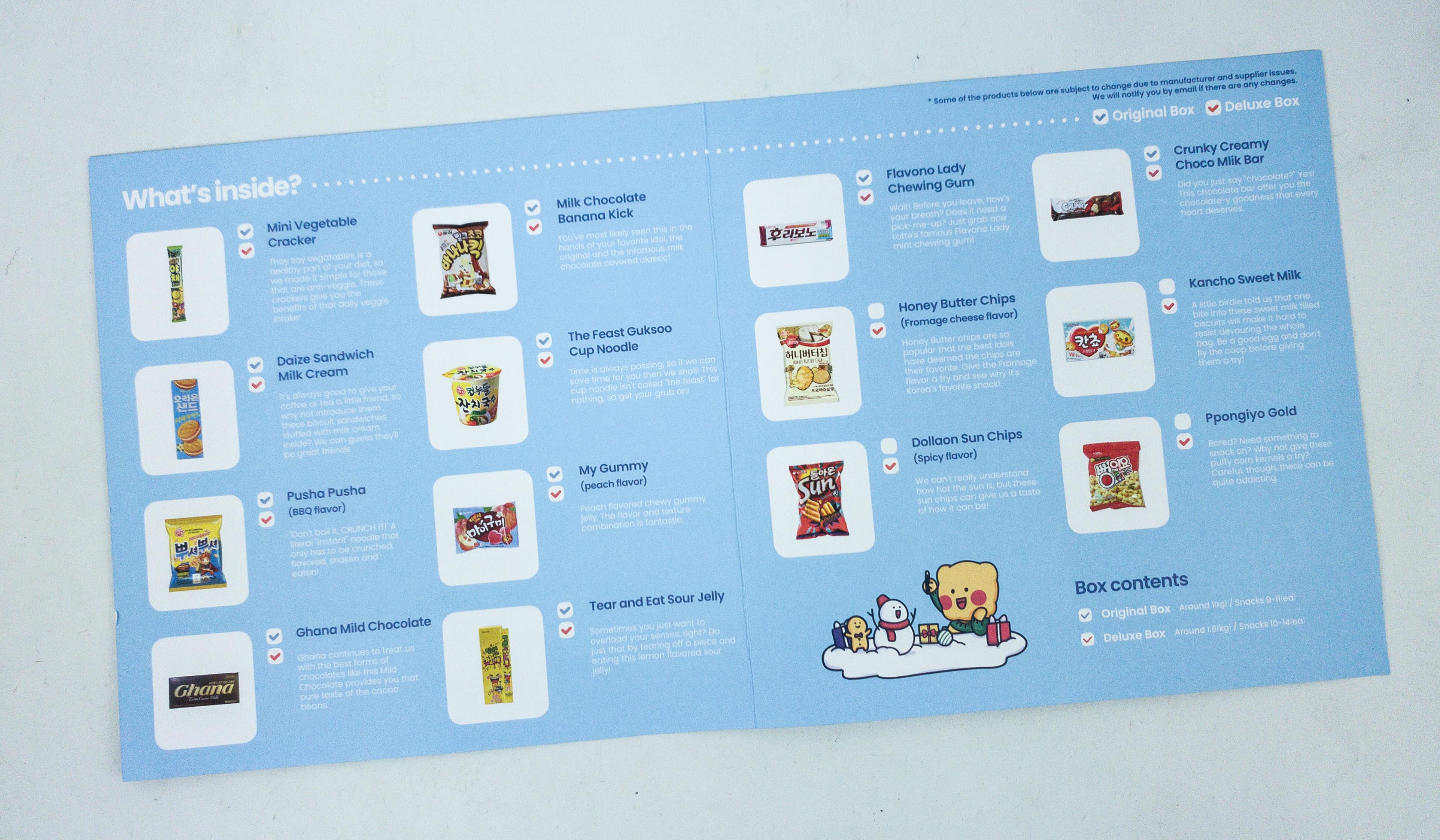 Of course, there's also a list of all the items in the Snack Fever Mini Box, Original Box, and Deluxe Box.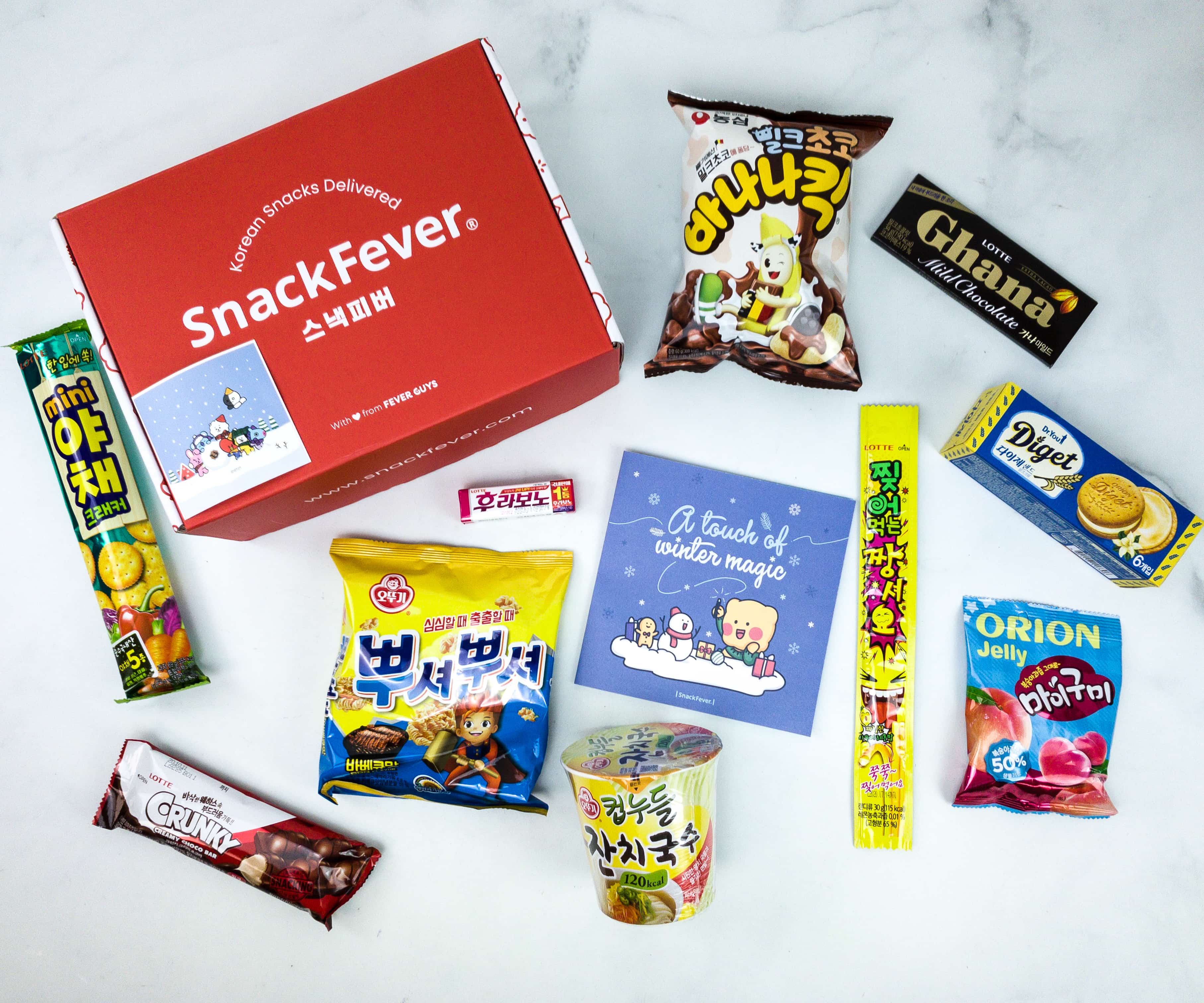 Here are the full contents of the Original box. To see all of our SnackFever reviews including the big box, click here.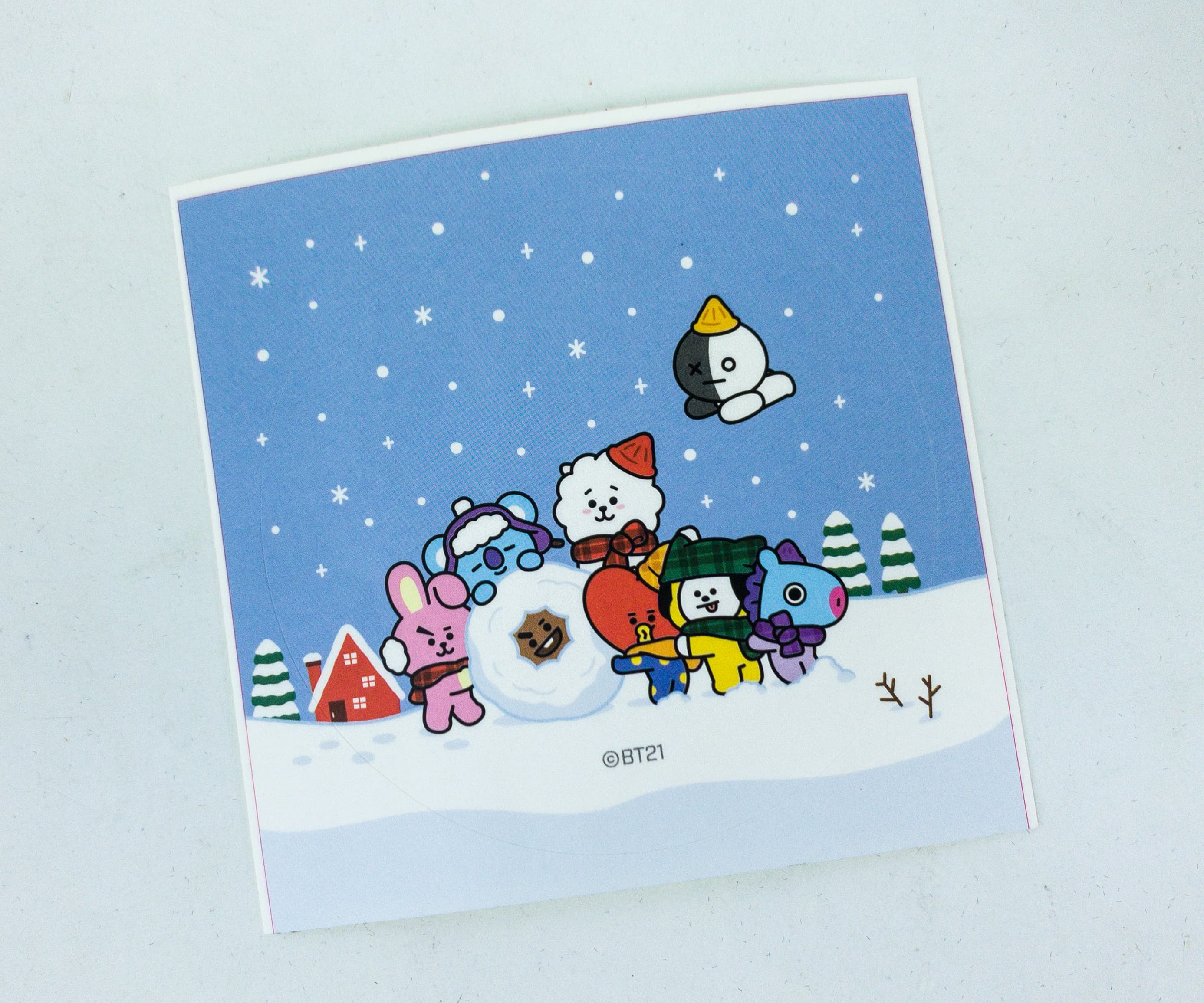 Sticker. Each month, Snack Fever includes a super cute sticker that is related to the theme. This month's sticker features BT21 characters, inspired by popular Korean boy group BTS.
Mini Vegetable Cracker. These crunchy vegetable crackers come in bite-sized pieces. They are so yummy and fun to eat. It's a great choice for a healthy, delicious, and quick snack.
Milk Chocolate Banana Milk. Banana Milk is big in Korea and this one is the embodiment of the drink! The snacks are chocolaty with a hint of milk and banana and it's super yummy. The kids enjoyed this snack so much, it was practically gone with the wind!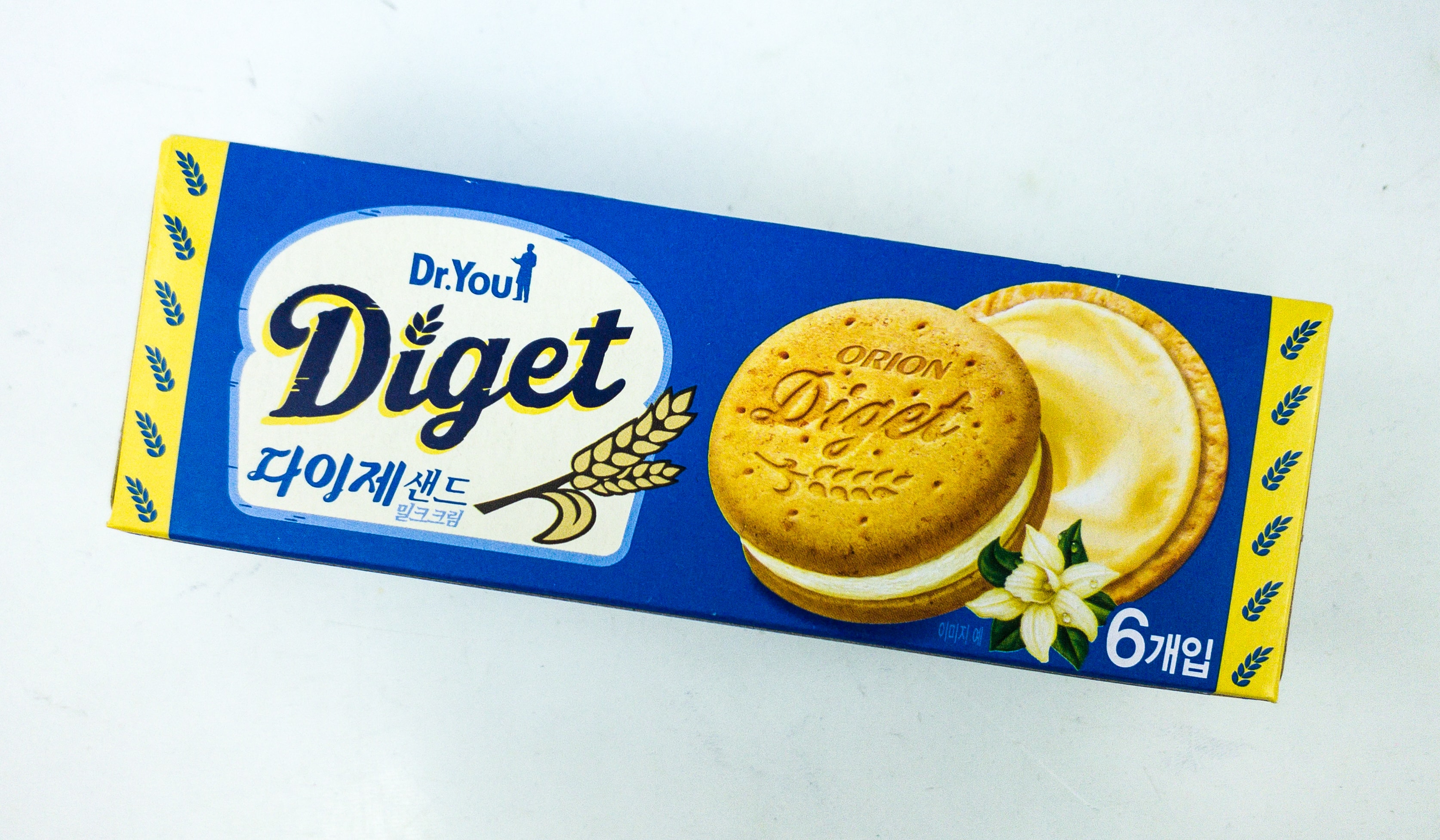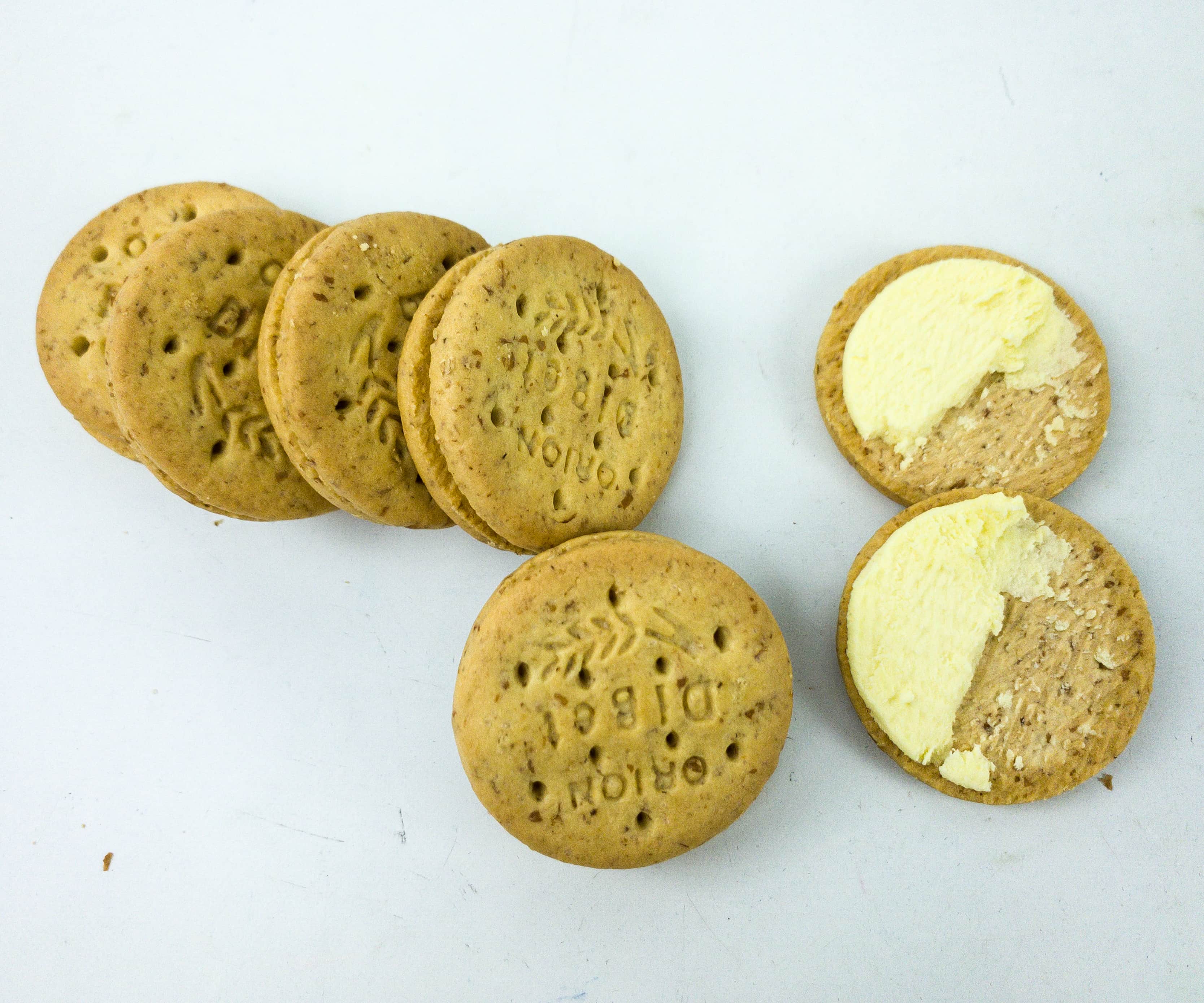 Daize Sandwich Milk Cream. I really enjoyed these cookies. They're crunchy and not too sweet. The filling is creamy and milky as well. It was a hit with kids!
The Feast Guksoo Cup Noodle. It's a cup of noodles with a low-calorie count! It's great for when you're watching your weight but suddenly craved for noodles in a cup. The broth is really flavorful and will surely satisfy your tastebuds!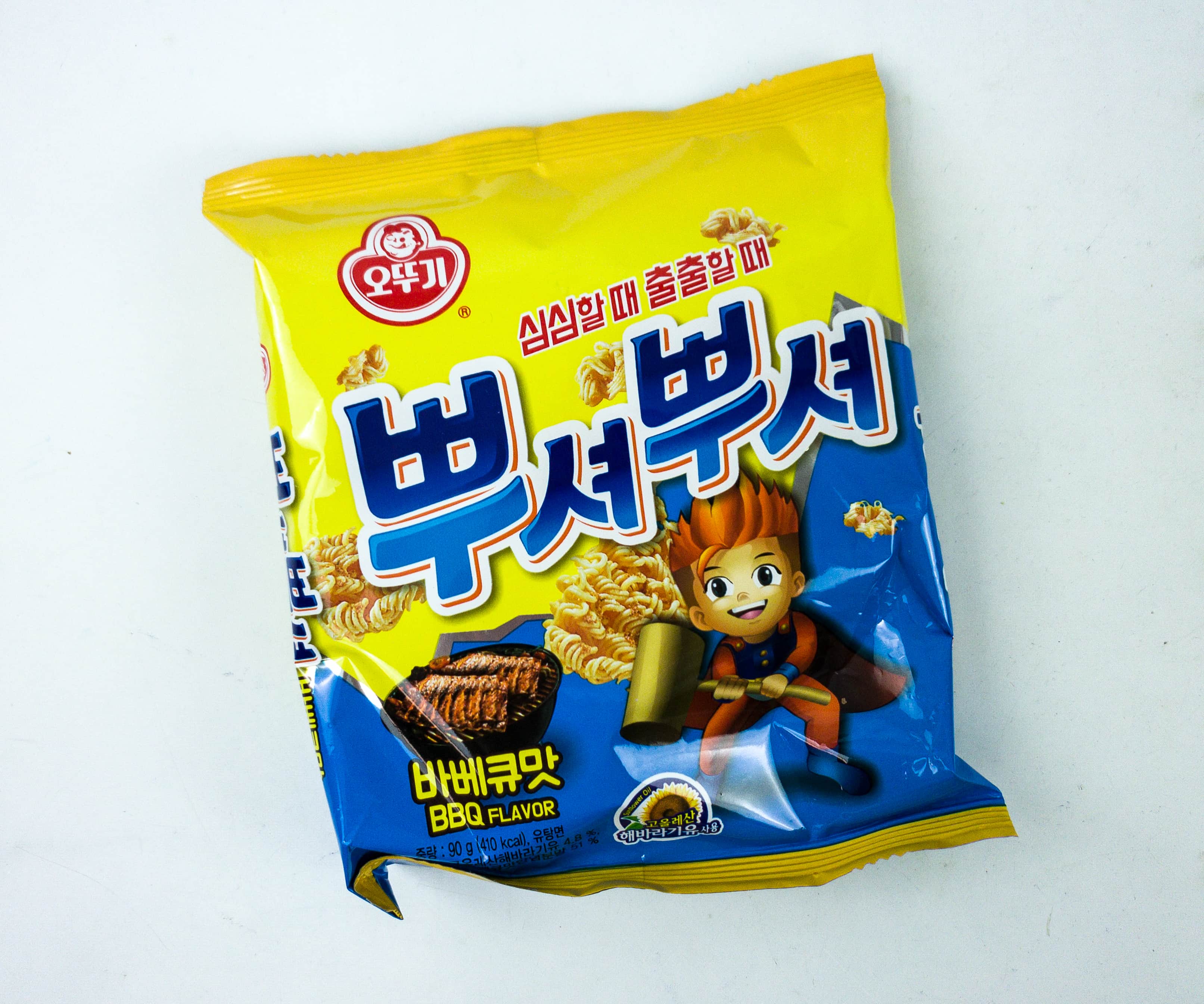 Pusha Pusha BBQ Flavor. This crispy noodle snack is addicting! The barbecue flavor is on point and the crispy noodle bits just kept on asking me to get more. Imagine your favorite instant ramen as a snack, that's how this is like!
My Gummy Peach Flavor. Plump and juicy peaches come to mind at the first bite of this yummy jelly! It's soft but firm at the same time, bursting with flavor in every bite!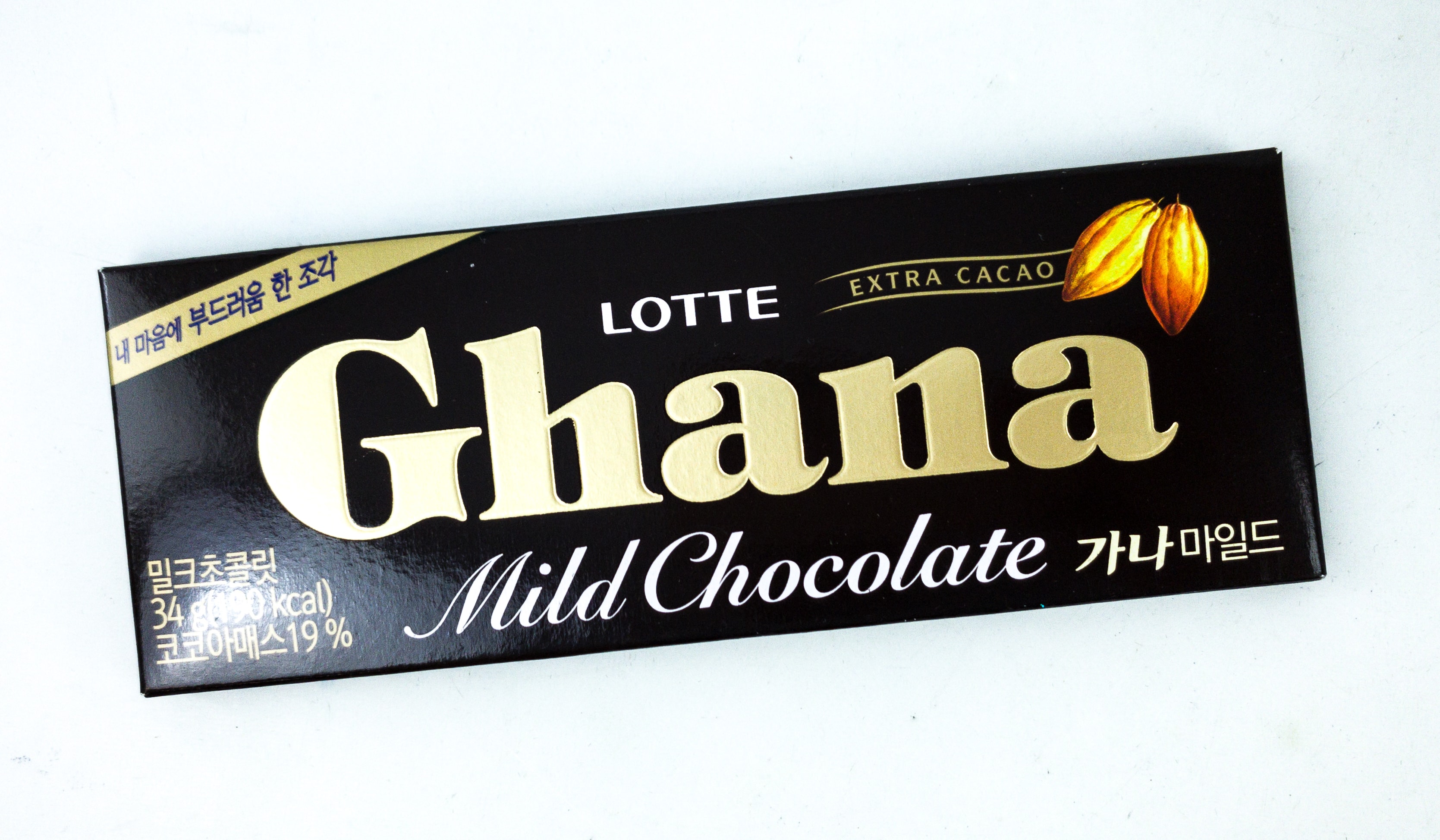 Ghana Mild Chocolate. This chocolate bar is smooth and silky! You can taste the rich cocoa blended with a very light bitterness as it dissolves in your mouth. I'm not a really big fan of dark chocolates as I'm all for milk chocolates but this one is really good.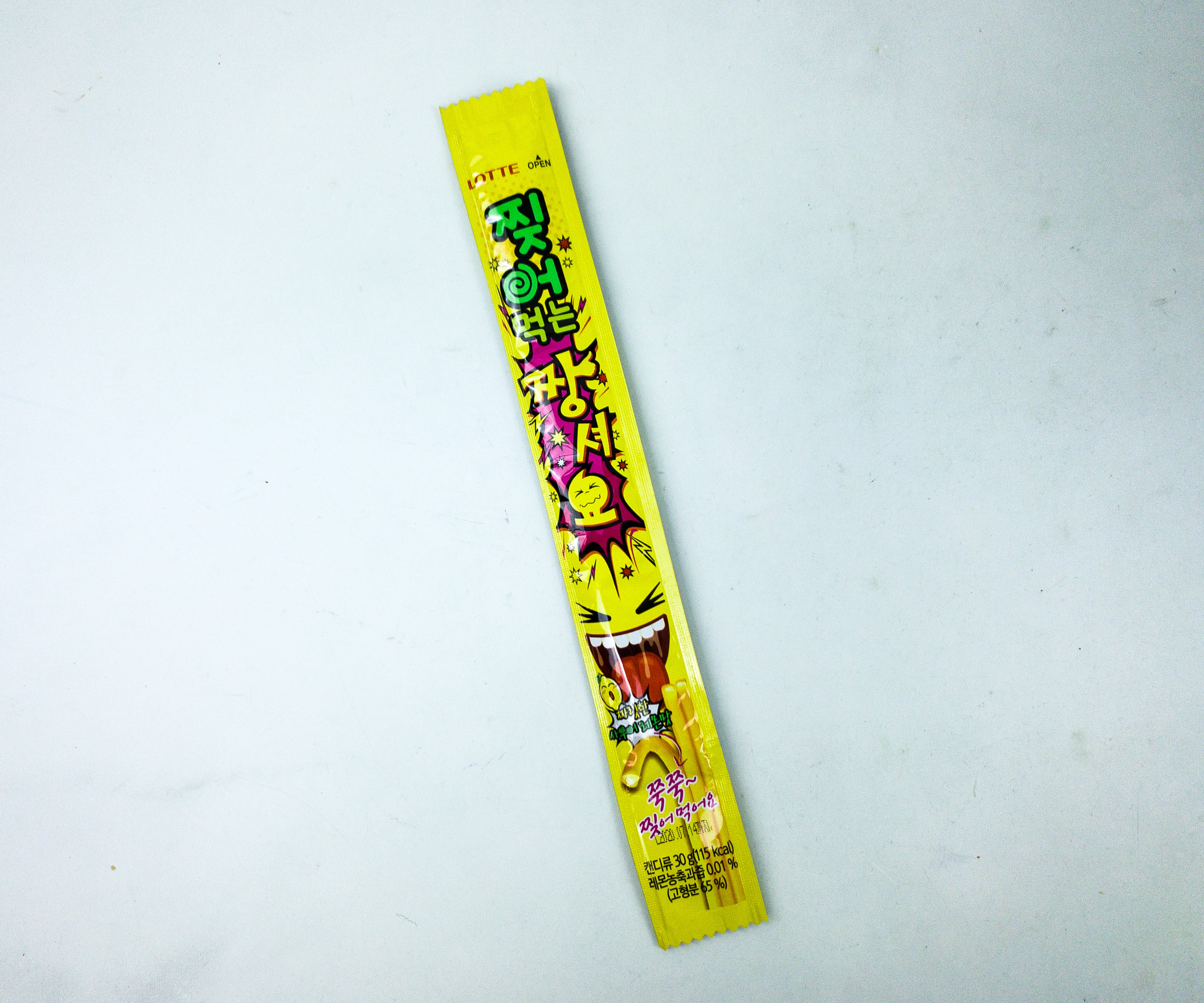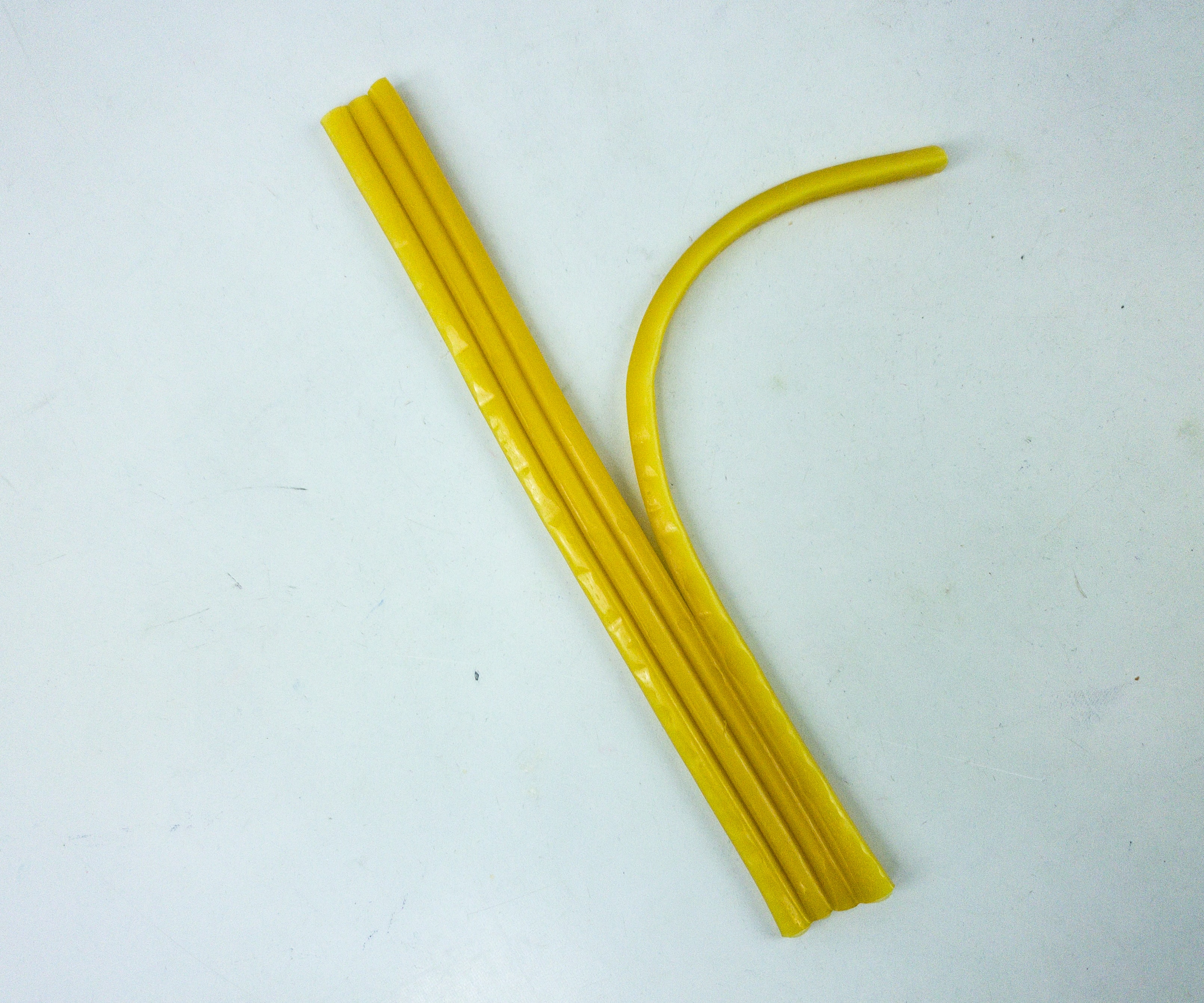 Tear And Eat Sour Jelly. We like sour jellies and we're really excited to see this in the box. It looks simple and unassuming at first glance, but don't be fooled! This tear-apart jelly is super sour (and yummy, too!). It makes my mouth water just by looking at it but it does soften and mellow out to a sweet flavor in the end.
Flavono Lady Chewing Gum. Whether waiting for the next meeting or just driving around, this gum is great for keeping you company! Its flavor lasts long and it tastes really good. I love that each piece is individually wrapped inside so the other pieces remain fresh even if the package has been opened!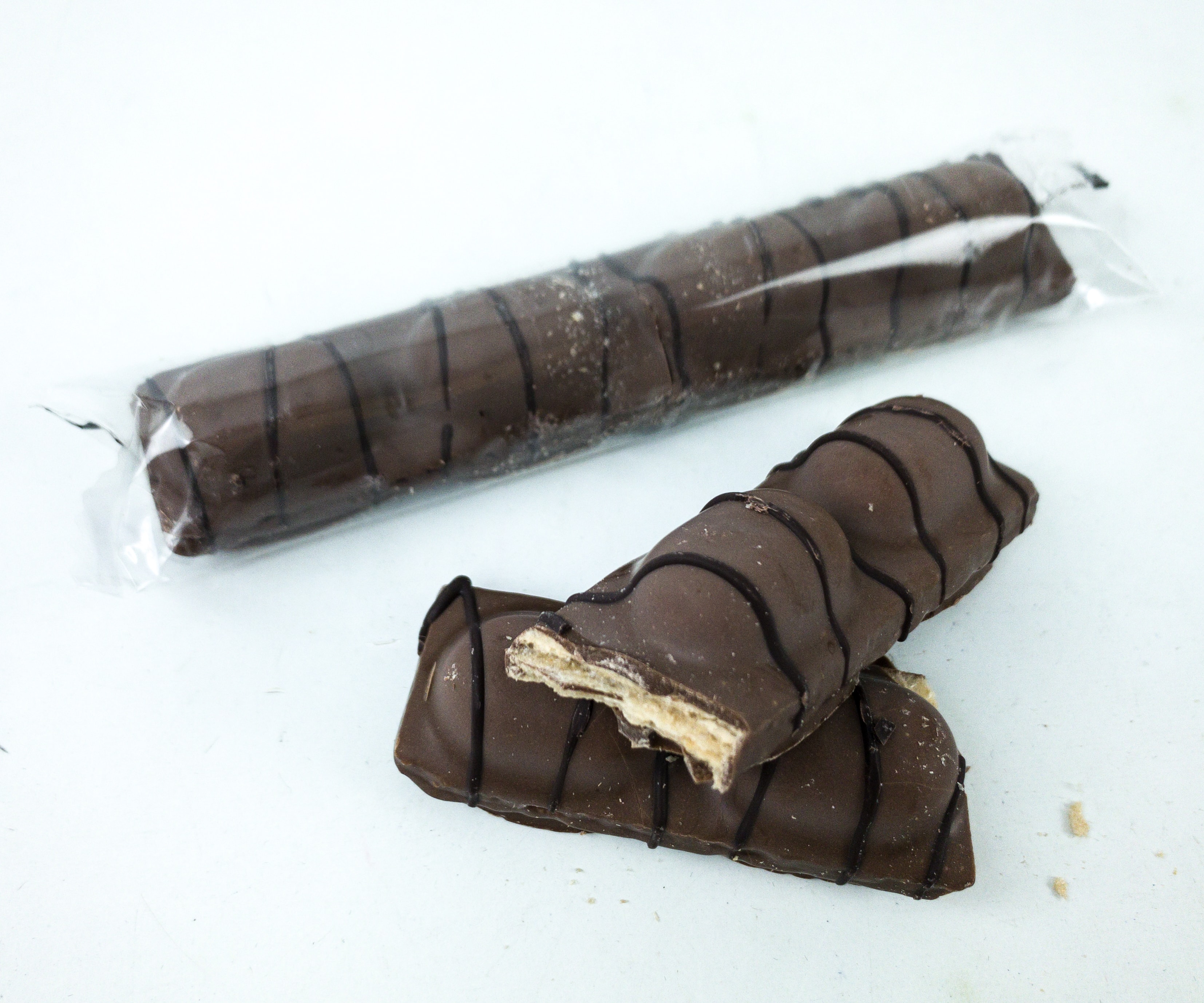 Crunky Creamy Choco Milk Bar. This reminds me so much of Kinder Bueno! It even has the same packaging on the inside! The flavor is easily distinguishable though. I love the balance of the creamy milk, luscious chocolate and crunchy wafer in this snack!
Snack Fever has once again delivered an array of tasty Korean snacks! This month, we got a good assortment of sweet and savory goodies but my current favorite would have to be the sour jelly. It was fun to eat and I really enjoyed it! The cup noodles is also good. Great to snack on during a movie, or even during a busy day at the office when grabbing lunch just seems to be impossible! All in all, we are really happy with everything we got and we're looking forward to sharing more snacking moments and discovering new Korean snacks, thanks to Snack Fever!
Have you tried Snack Fever?