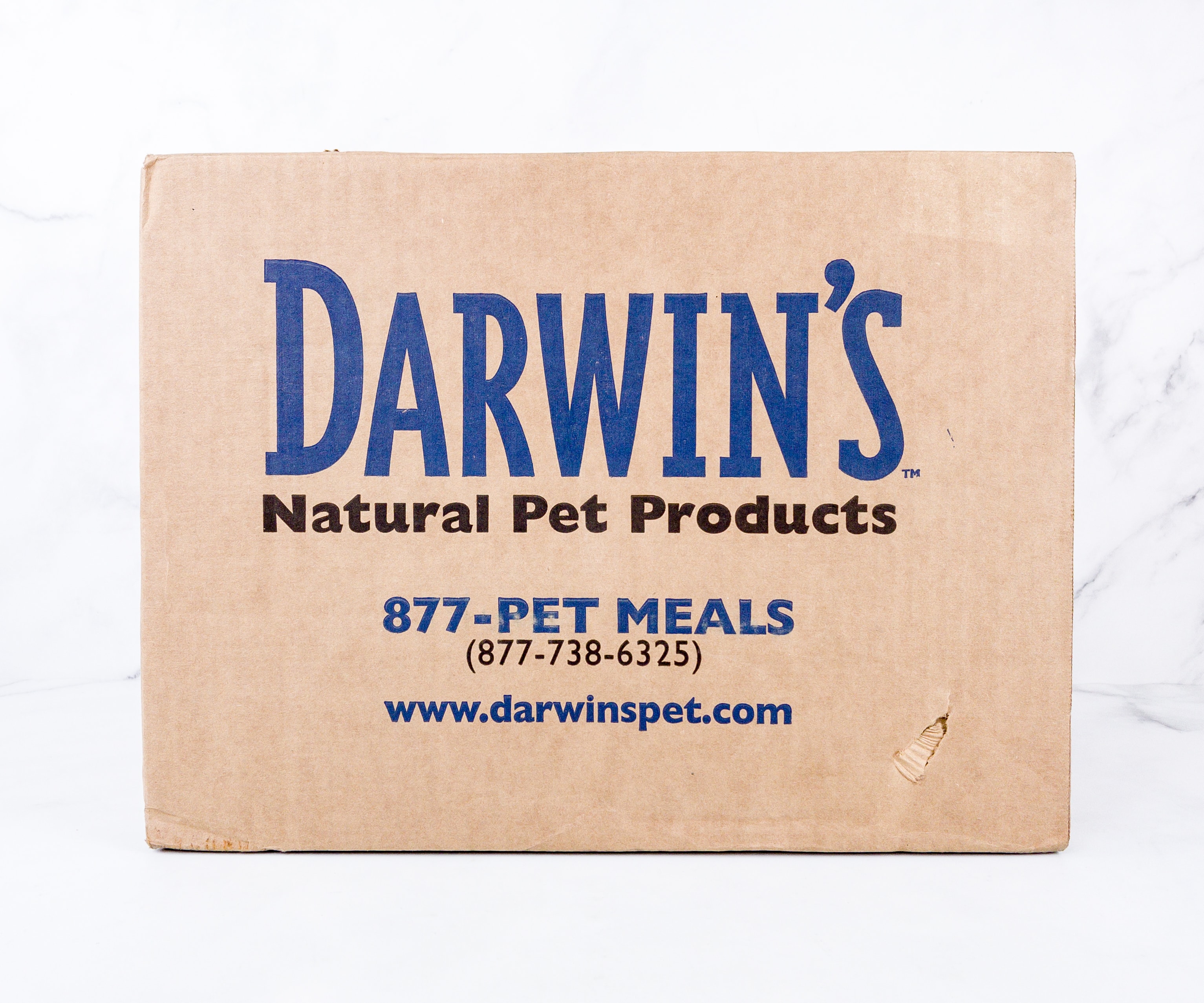 Darwin's Natural Pet Food is a subscription that provides healthy food for your beloved pets! Prices depend on the meat type per pound, and shipping is free. They offer dog and cat food, which are made with only natural free-range meats and organic vegetables and formulated with the guidance of veterinarians and animal nutritionists. You can also customize your plan depending on your pet's needs!
DEAL: Get 10 lbs. Premium Raw Food for just $14.95 + FREE Shipping! Deal applies automatically, just VISIT AND SUBSCRIBE.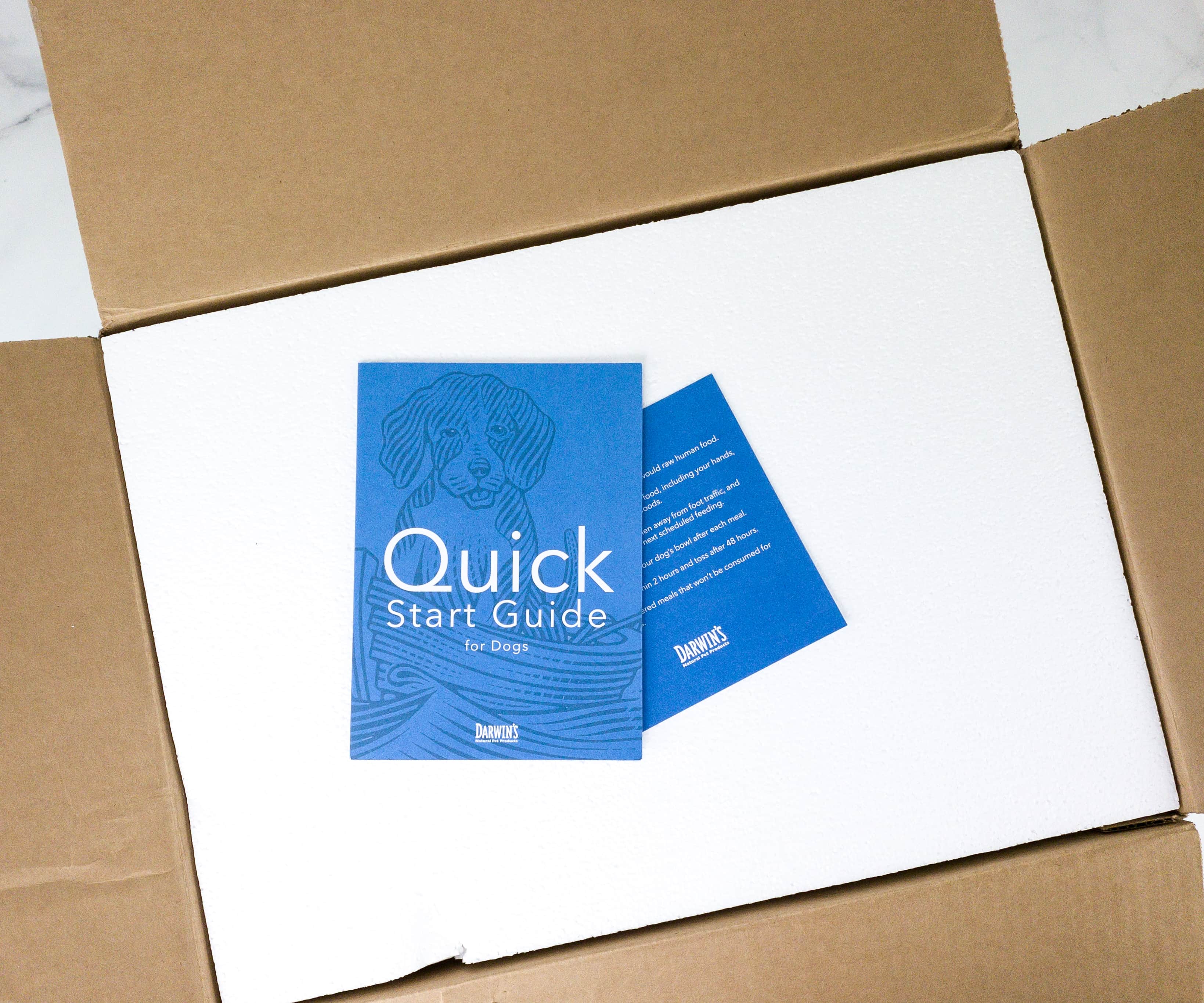 In this box, they included a quick start guide for dogs.
There are 3 different lines of Darwin's Dog Food:
Natural Selections – Darwin's Premium Raw Dog Food
This grain-free mixture of free-range meats and organic vegetables will provide complete and balanced nutrition for your dog. All the meat used to produce Darwin's Natural Selections™ were raised cage-free (free-roaming), or pasture raised, were grass fed, and are free of steroids, antibiotics or artificial growth hormones.
BioLogics – Darwin's Value Line
Our more economical line of raw dog food uses the same formula as Natural Selections, our premium line. Complete and balanced meals. Made with conventionally grown meats and vegetables.

Intelligent Design- Prescription Only Veterinary Meals for Dogs
Intelligent Design Veterinary Formulas for Canines are specialized meals designed to provide extra support to dogs facing certain health issues. These highly palatable and nutritious meals use only hormone-free (no added hormones), antibiotic-free, and pesticide-free meats and organic vegetables, with no grains, added fillers or chemical preservatives. Available by prescription only.

For cats, Darwin's also offers the Natural Selections and Intelligent Design lines with similar benefits.
This is the review of Darwin's Raw Antiobiotic & Grain Free Natural Selections Dog Food!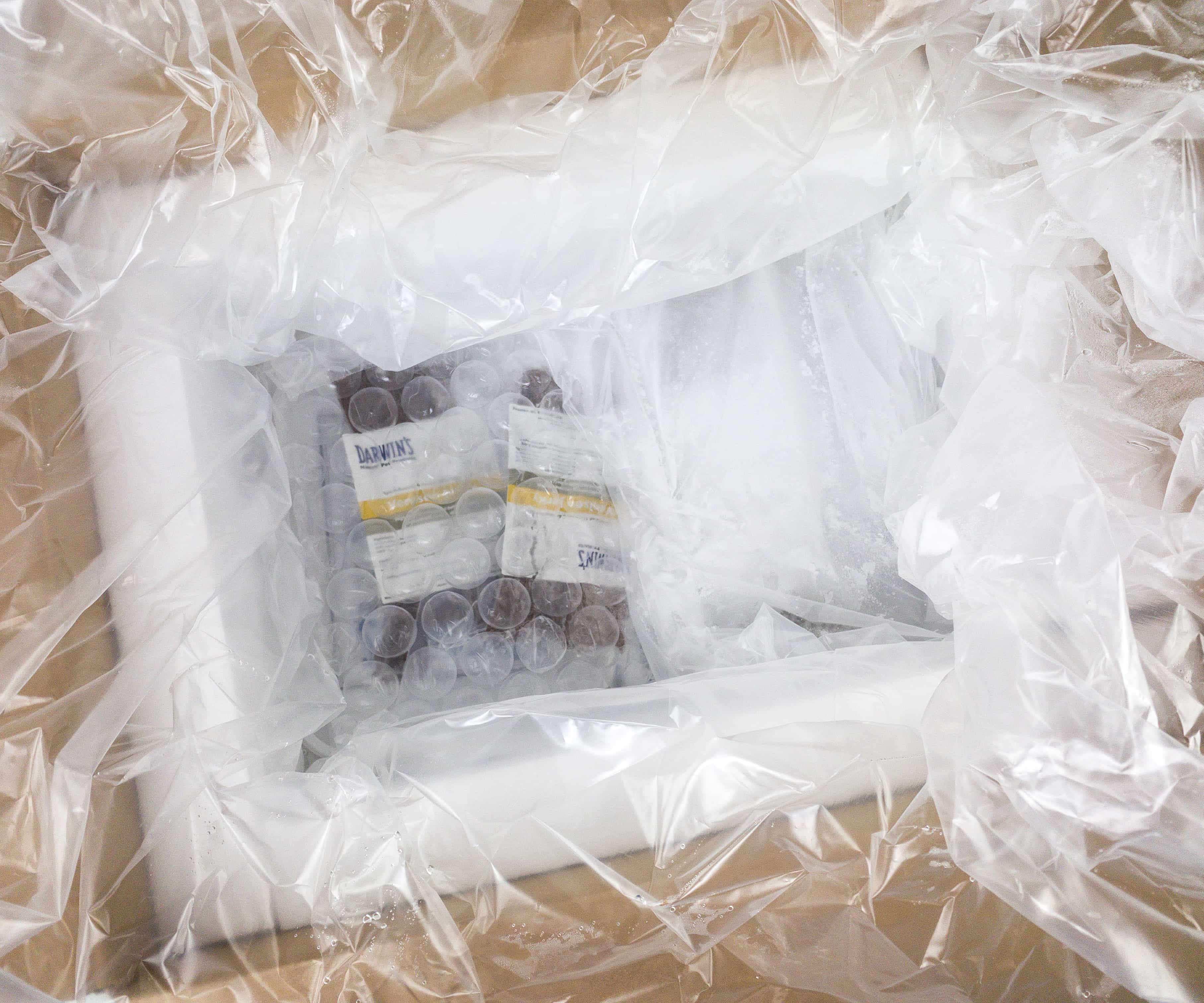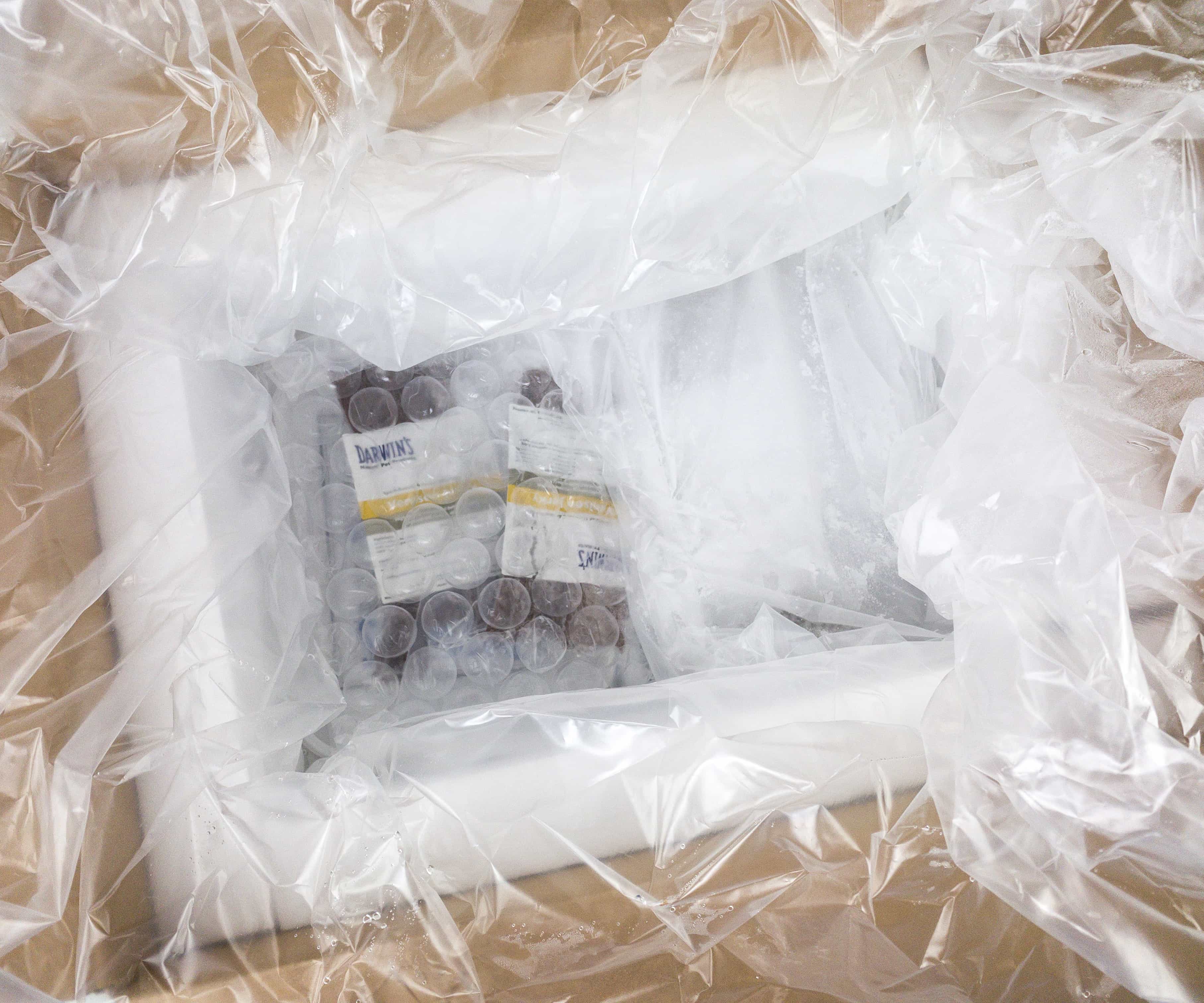 The food is packaged and insulated to keep them fresh and safe during transit and until it arrives at our door.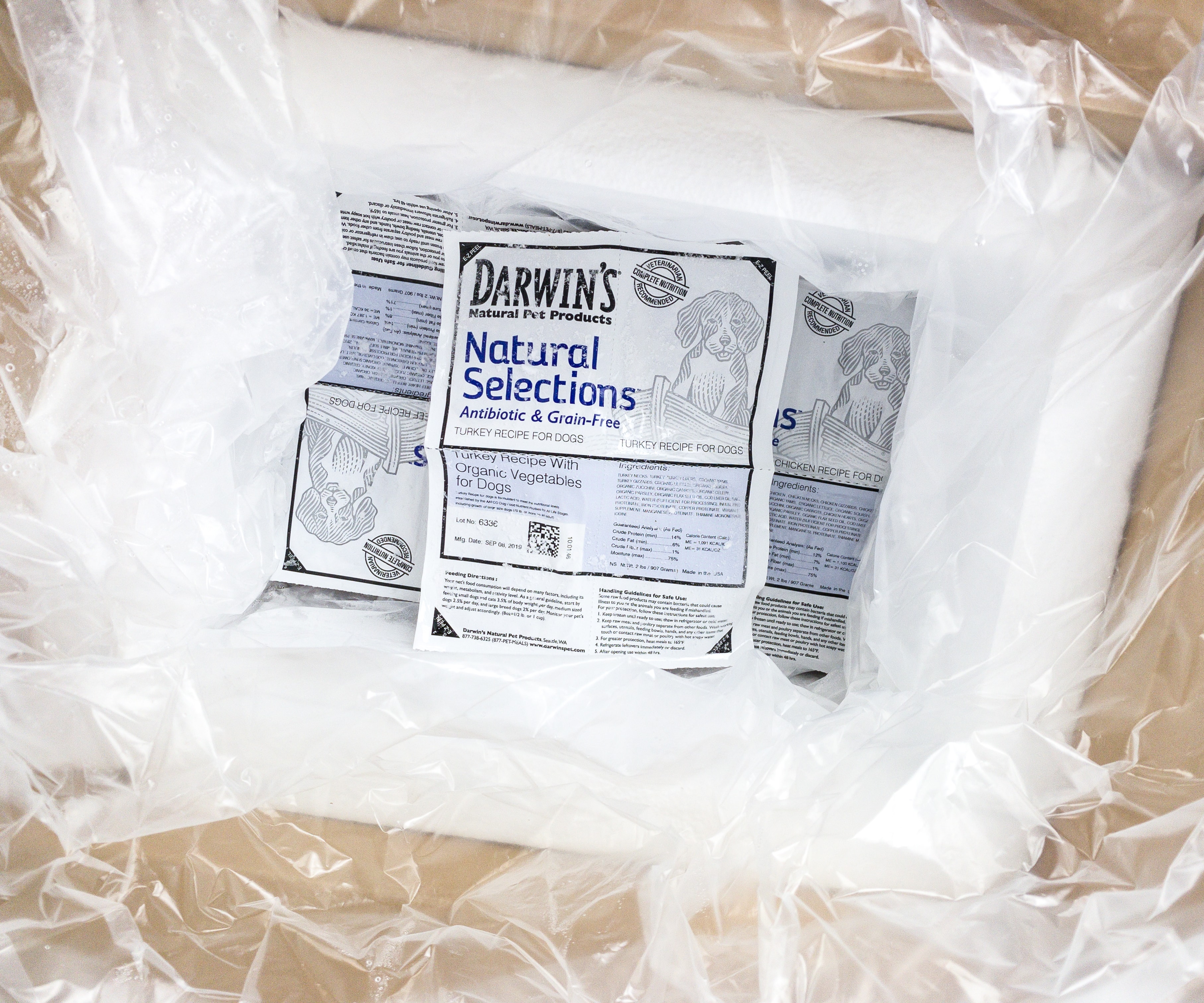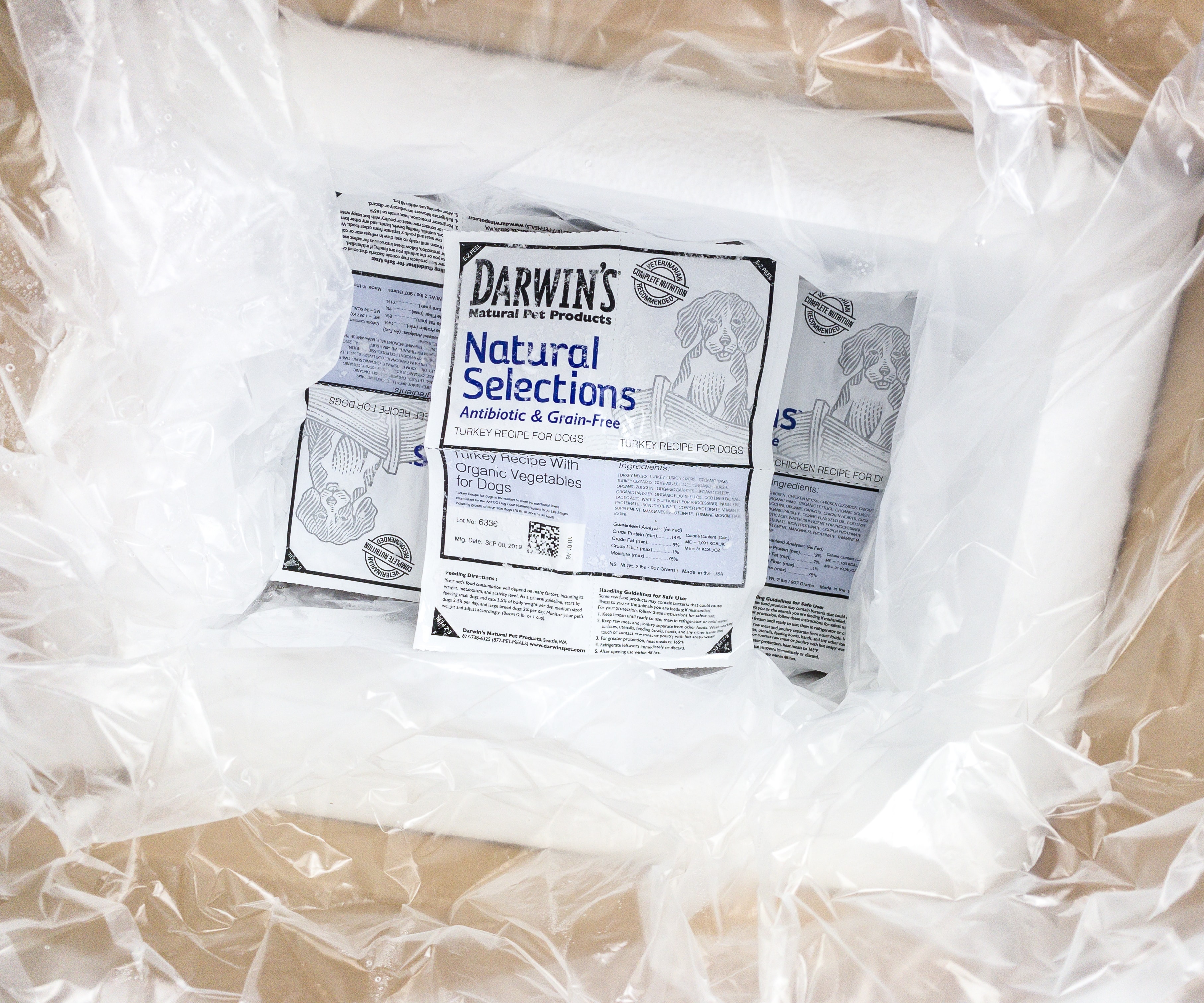 Each package of food is also labeled.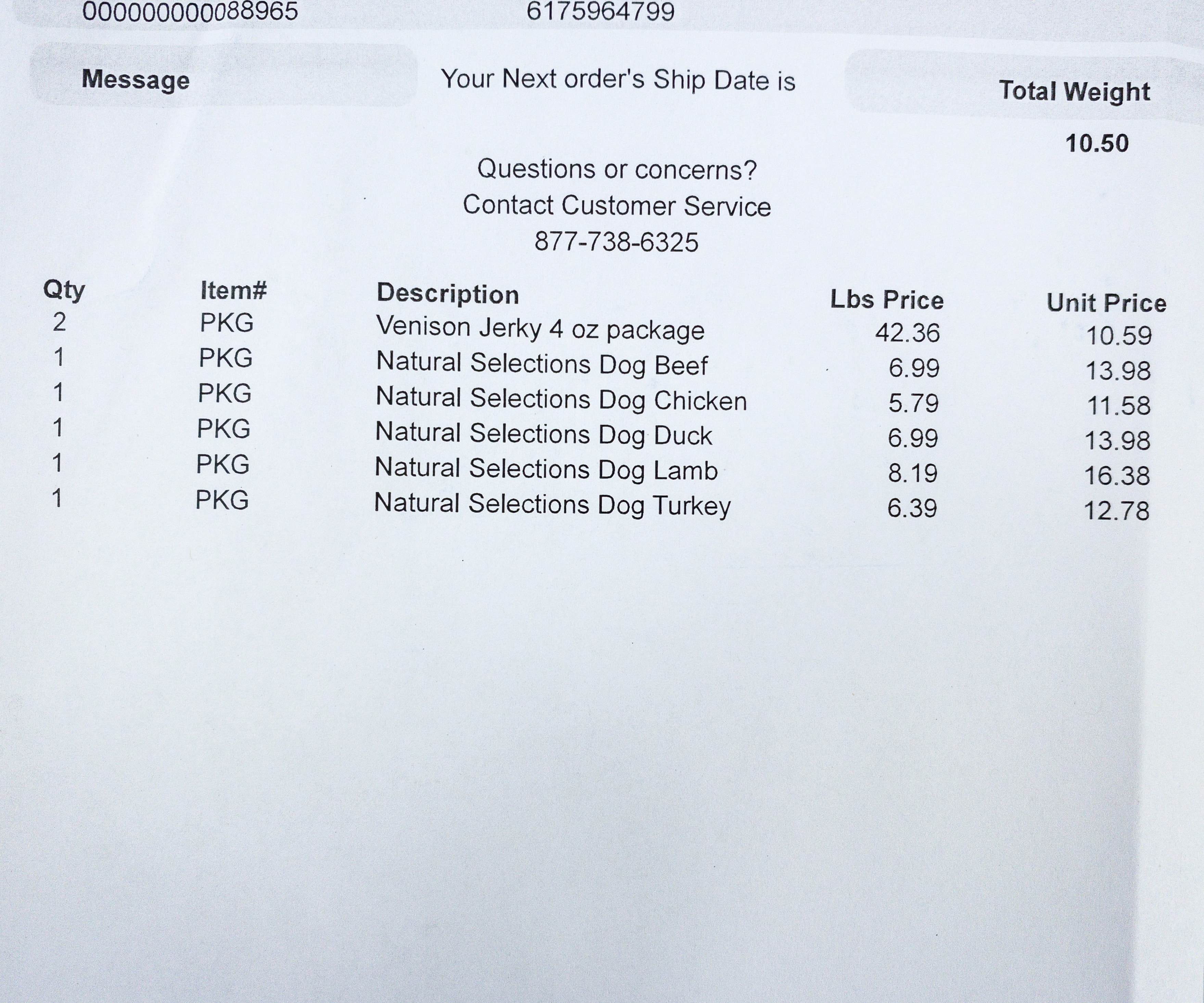 They also provided a list of all the box's contents with their lbs and unit price.
| | Natural Selections Raw Dog Food | BioLogics Raw Dog Food |
| --- | --- | --- |
| Chicken | $5.79/lb | $4.69/lb |
| Turkey | $6.39/lb | $5.19/lb |
| Beef | $6.99/lb | $5.89/lb |
| Duck | $6.99/lb | |
| Lamb | $8.19/lb | |
Since the food is packaged with dry ice to keep them fresh and cold during transit,  they also included instructions on how correctly dispose of the dry ice after.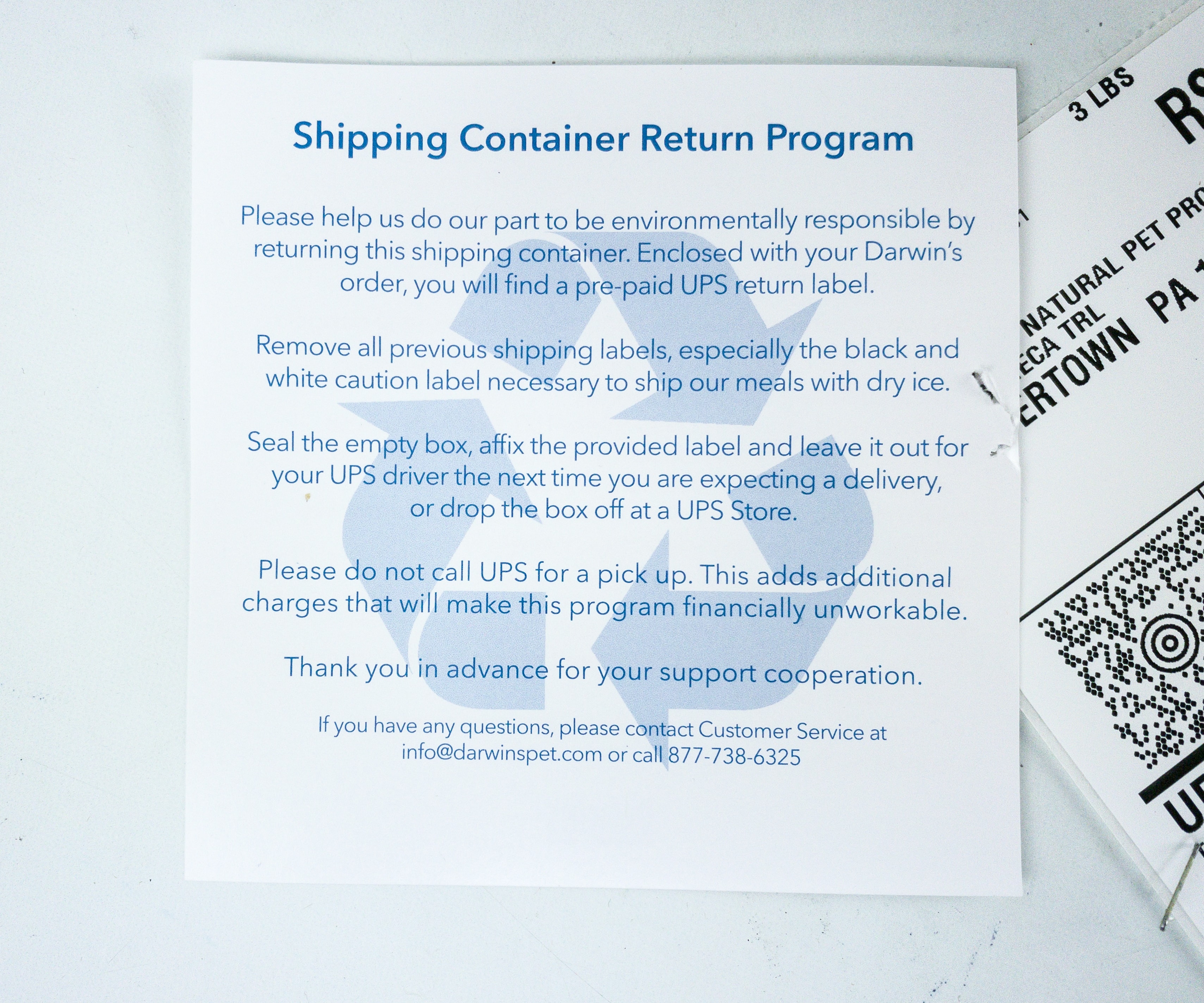 There's also a Shipping Container Return Program. They included a pre-paid UPS return label to easily return the box.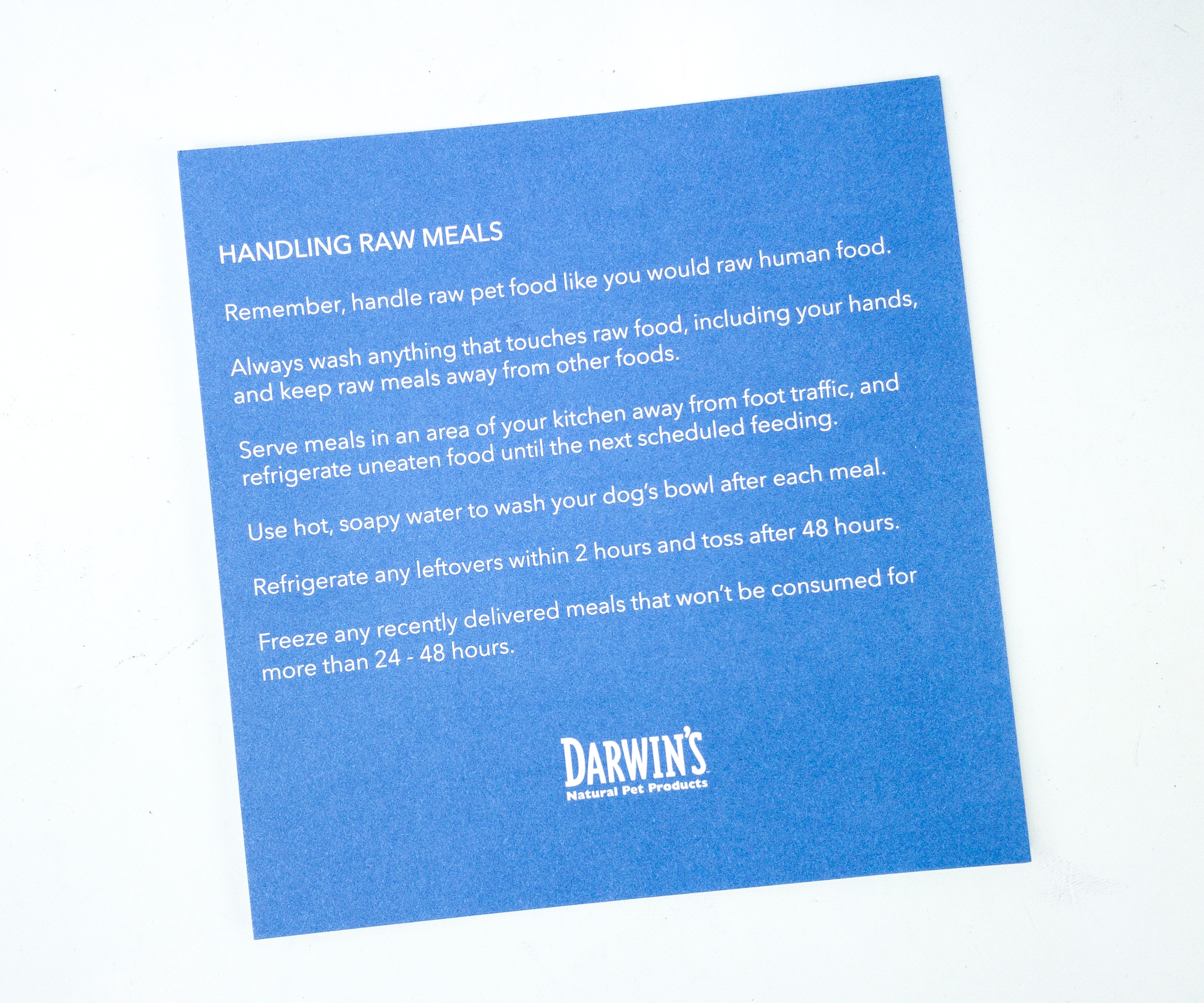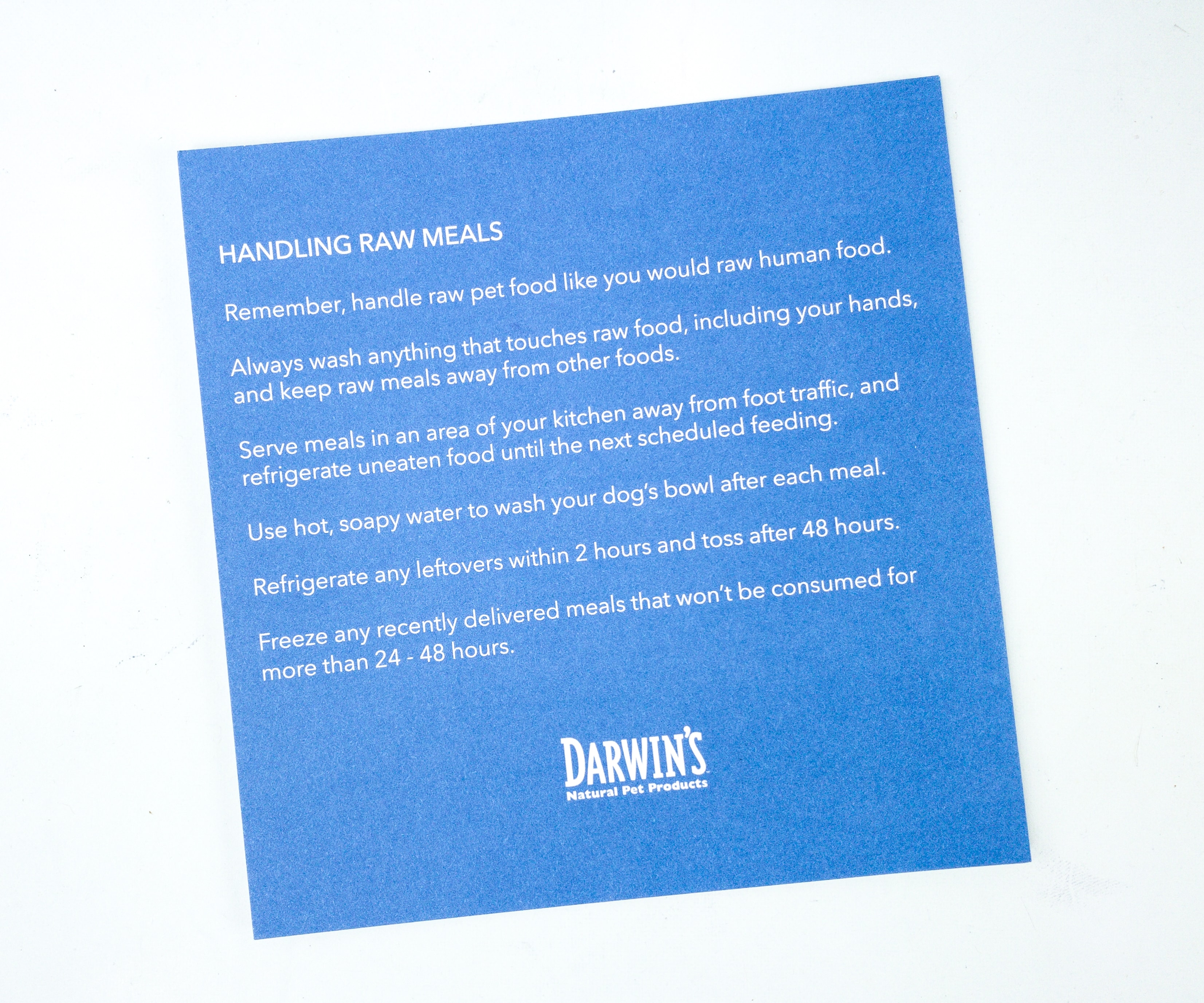 Another card states the proper handling of raw meals for our pets.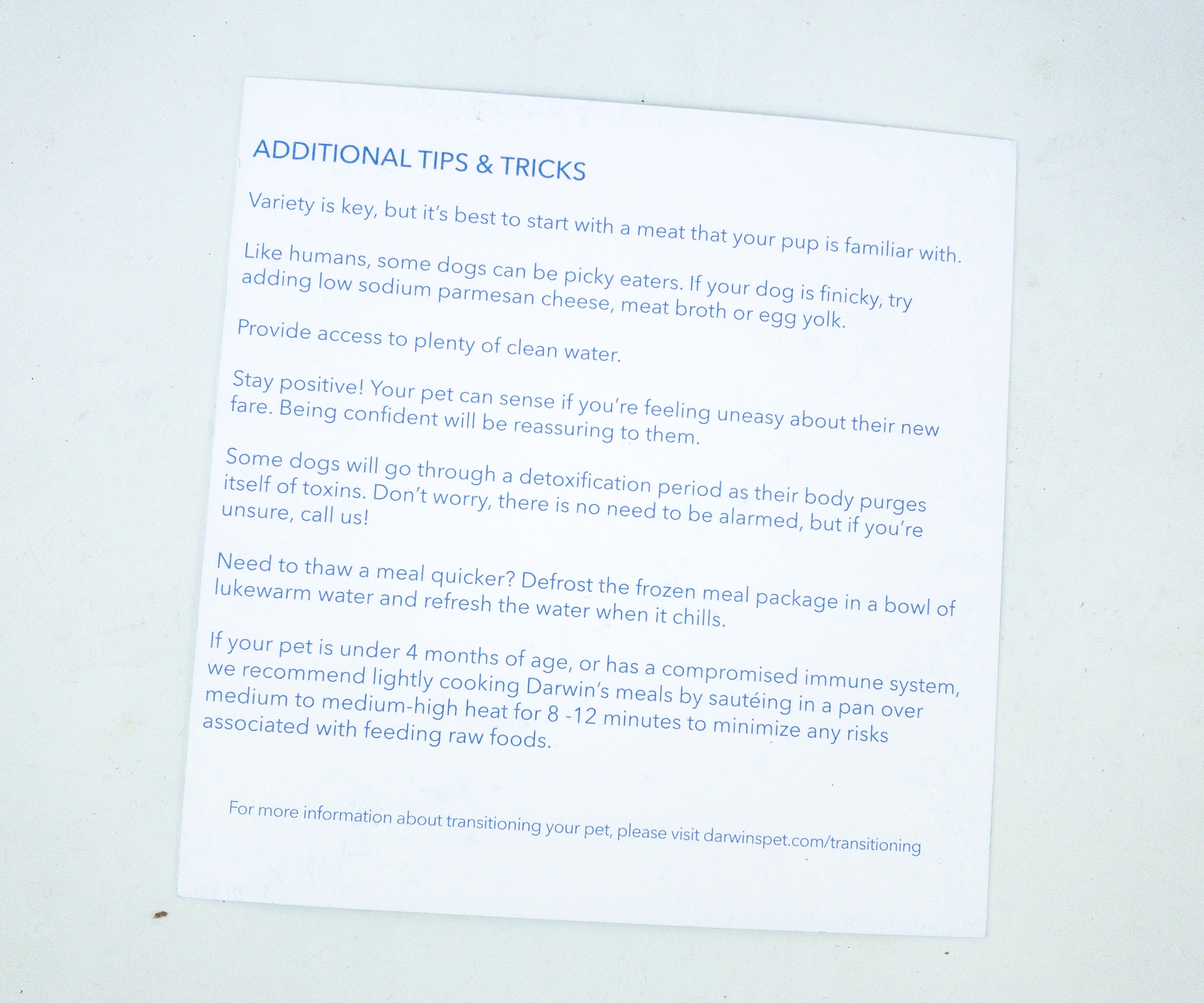 They also provided additional tips and tricks that will definitely be of great use!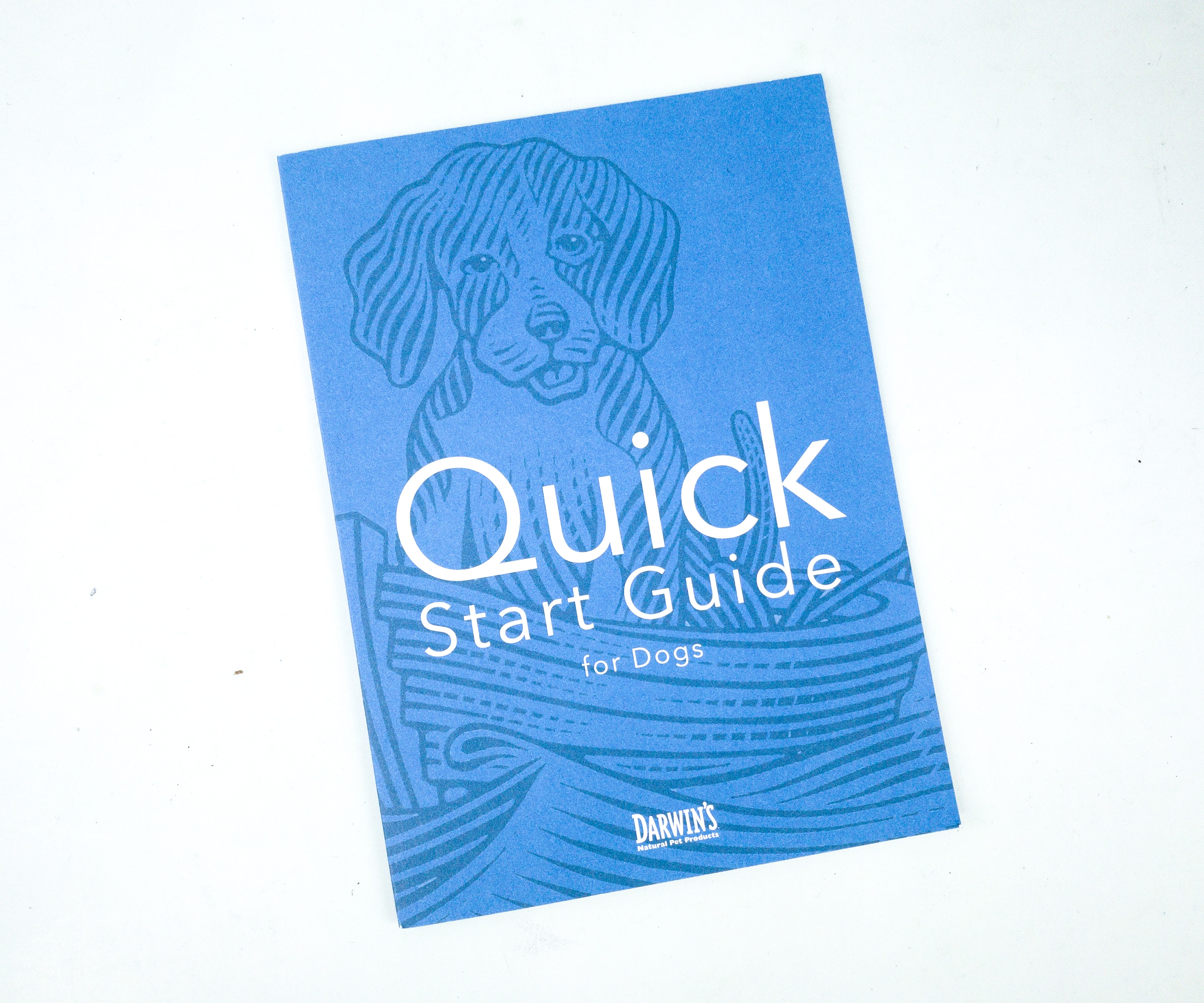 Here's the quick start guide for dogs that I found at the top of the box.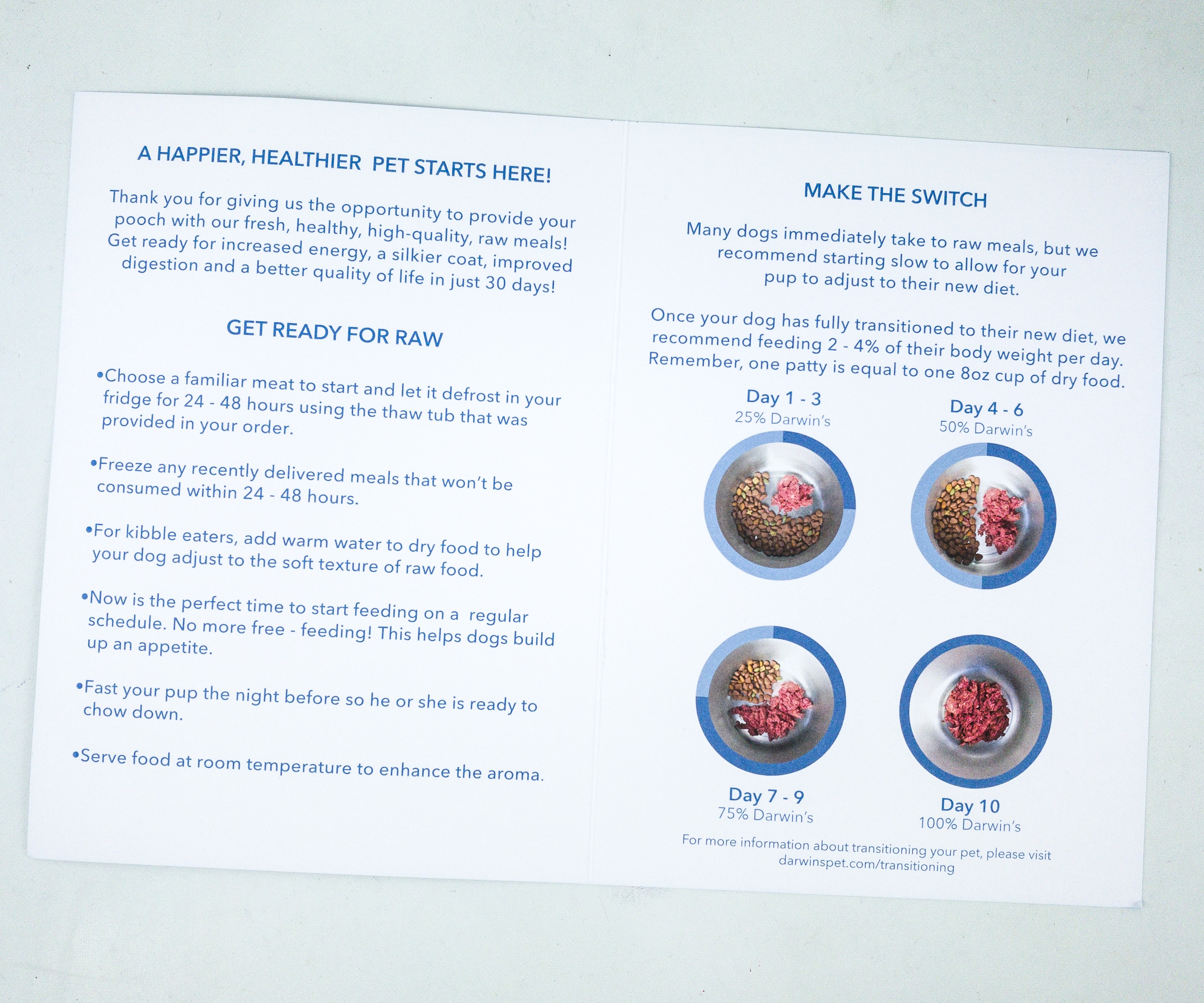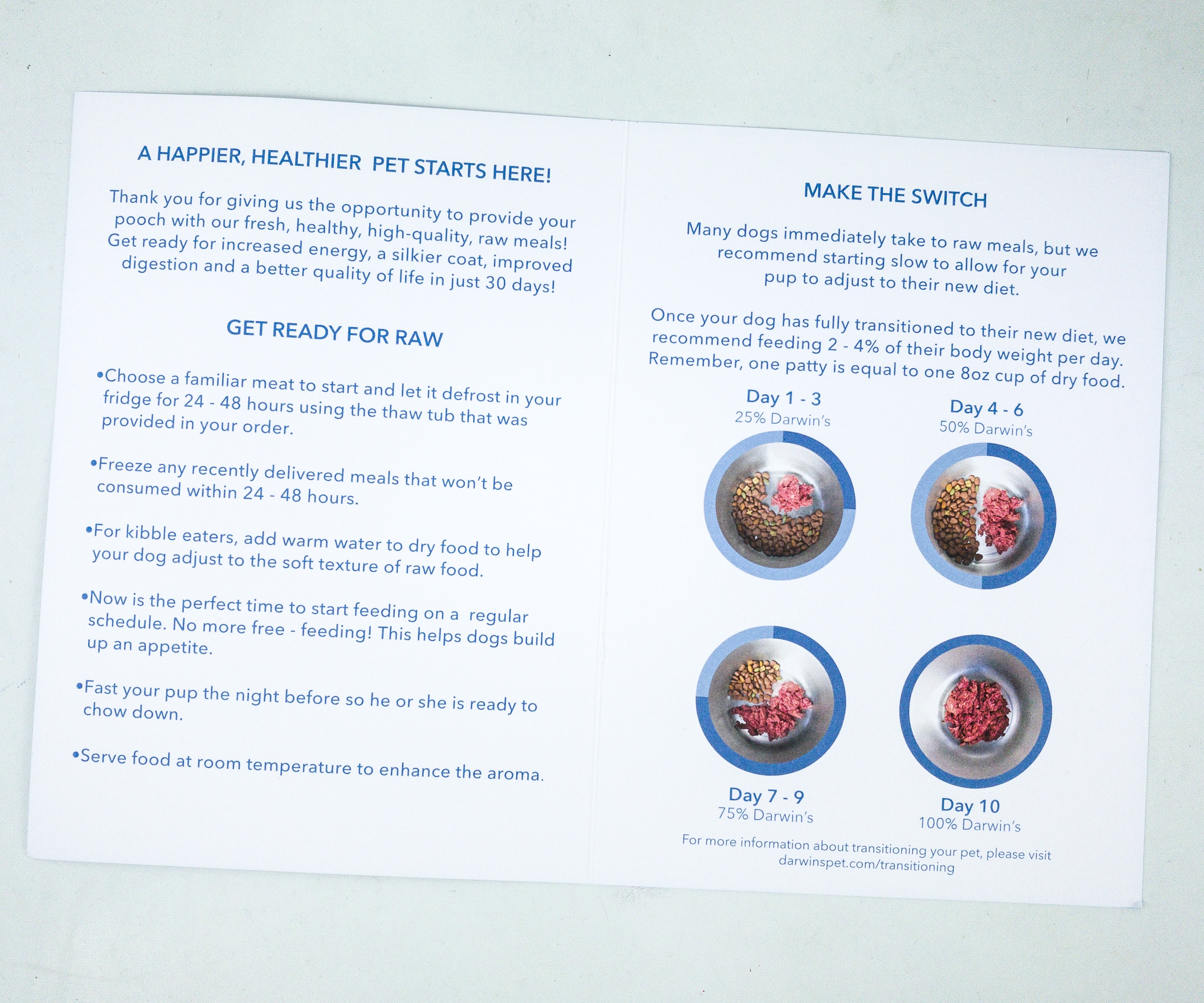 It tells us more about raw food diet for our pets, and how to introduce the pups slowly into this new diet plan.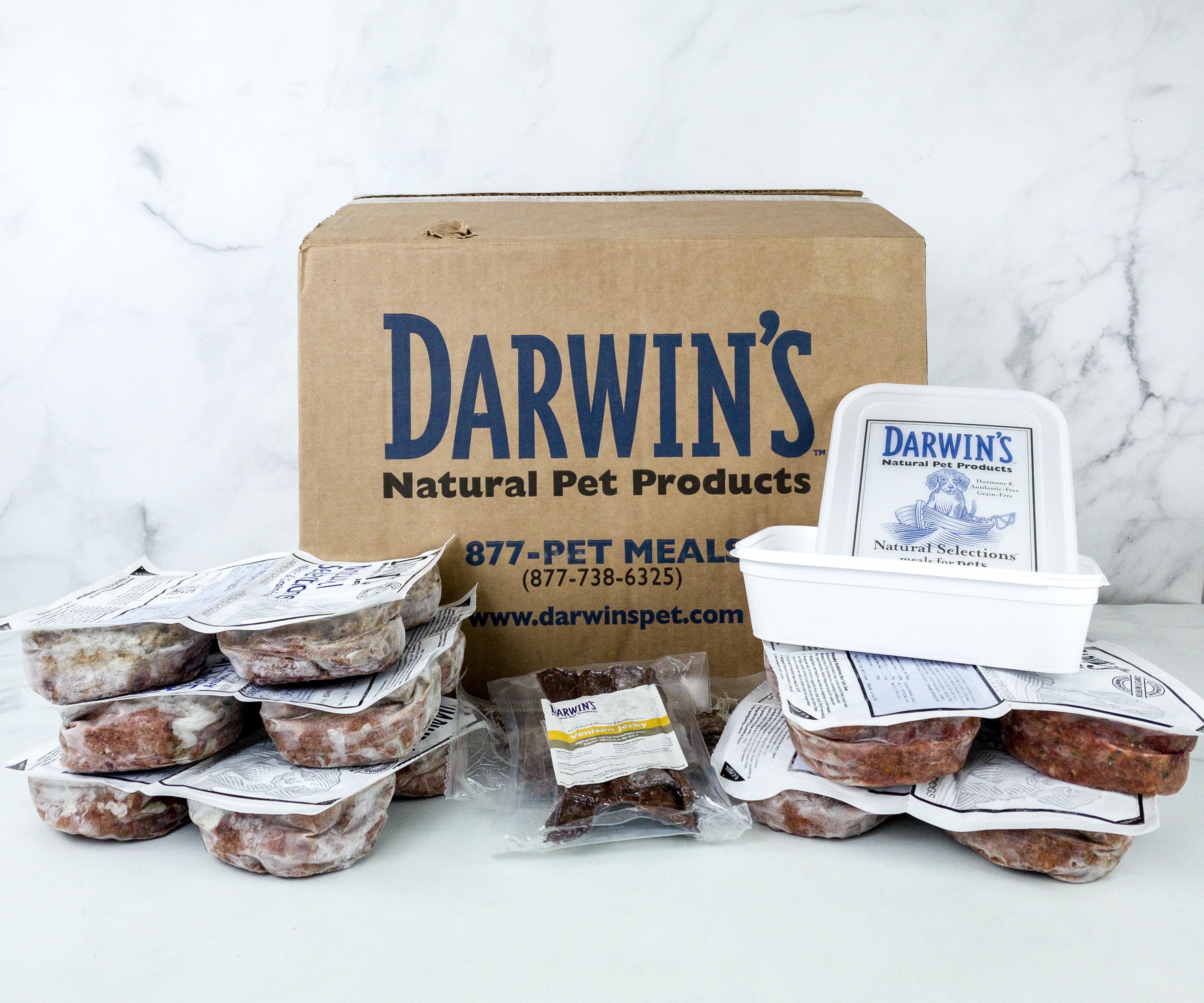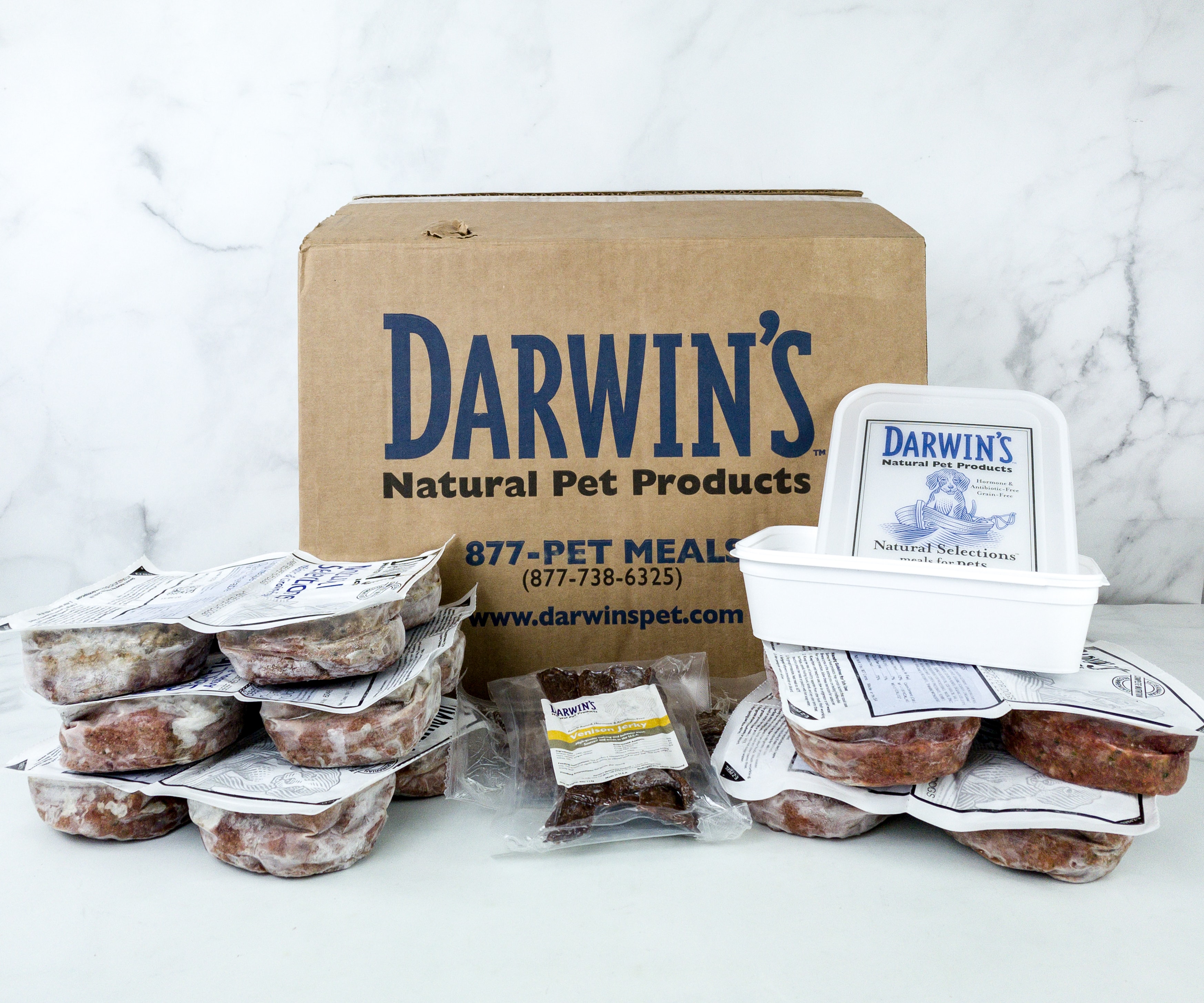 Everything in my box!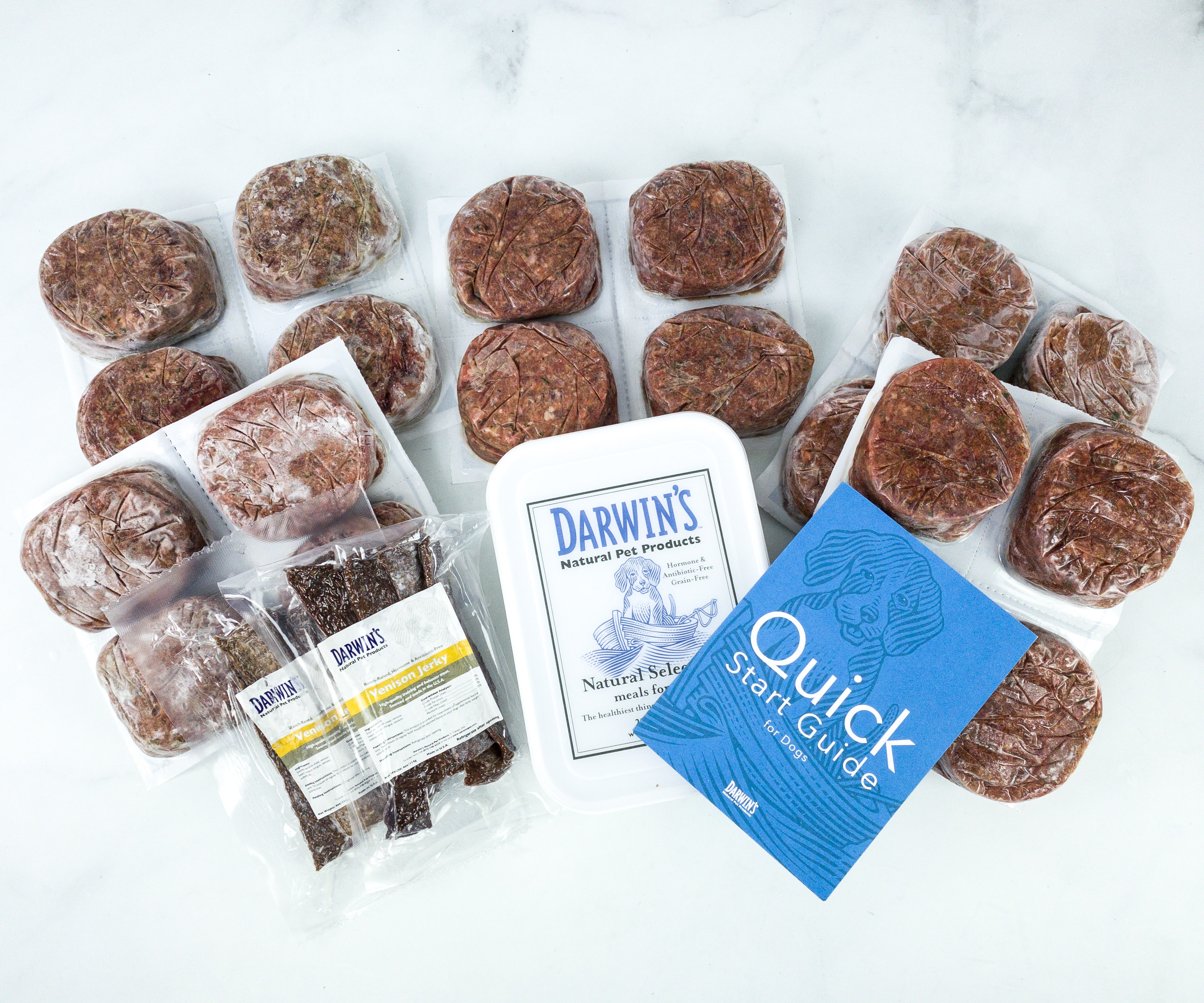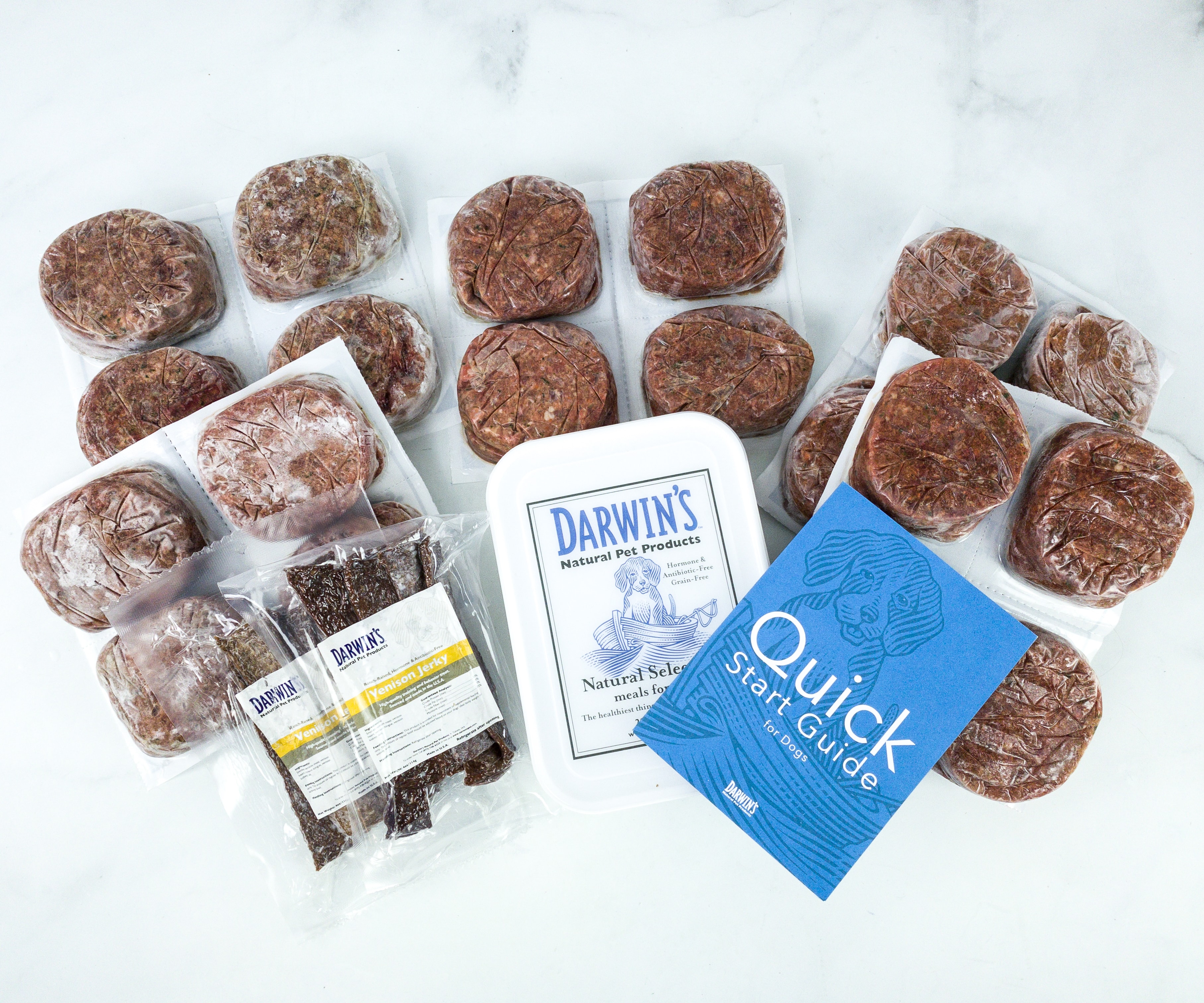 There's a lot of food for our pups to try!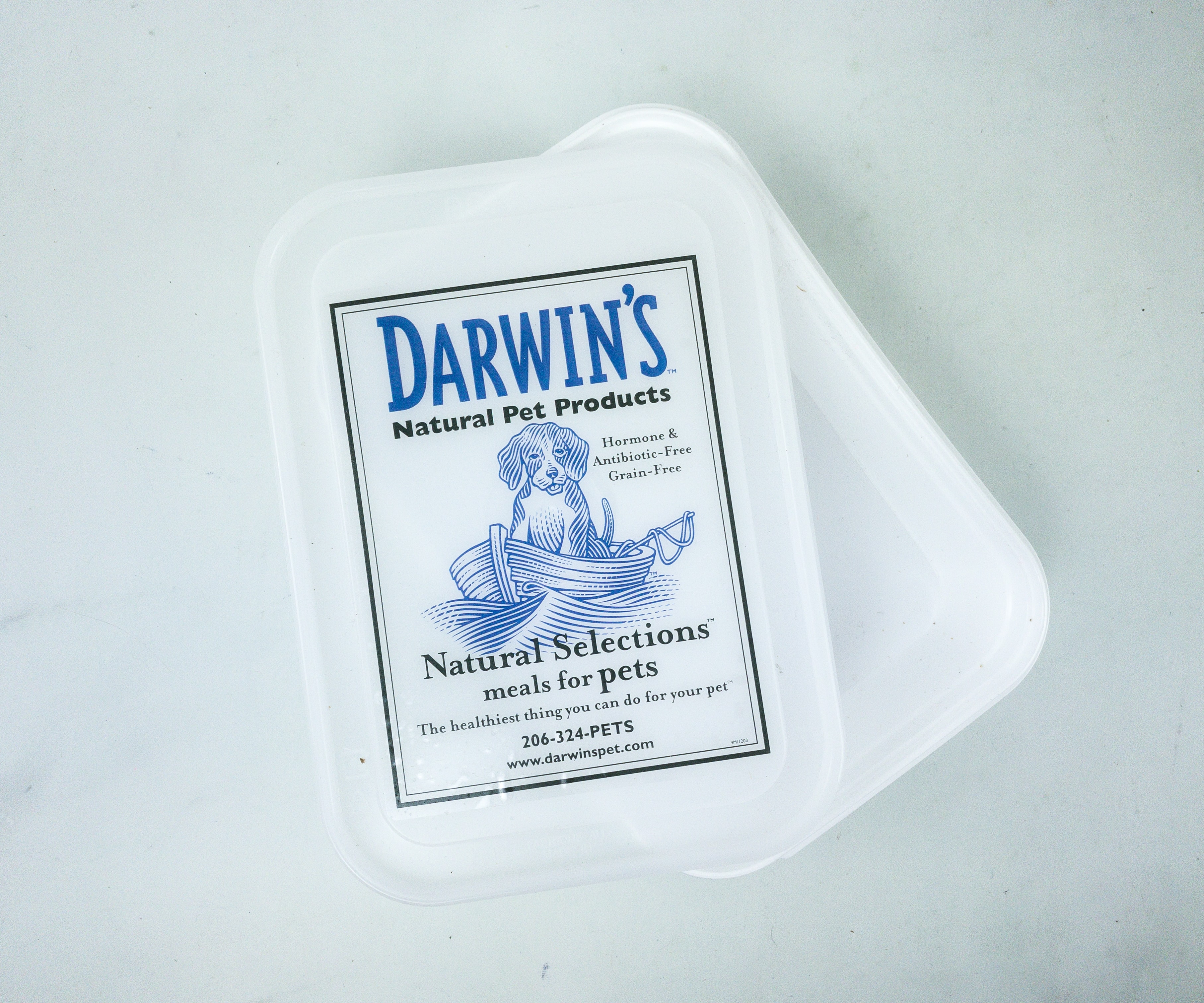 They also included a non-porous lidded container that we can use to prepare or keep the meals.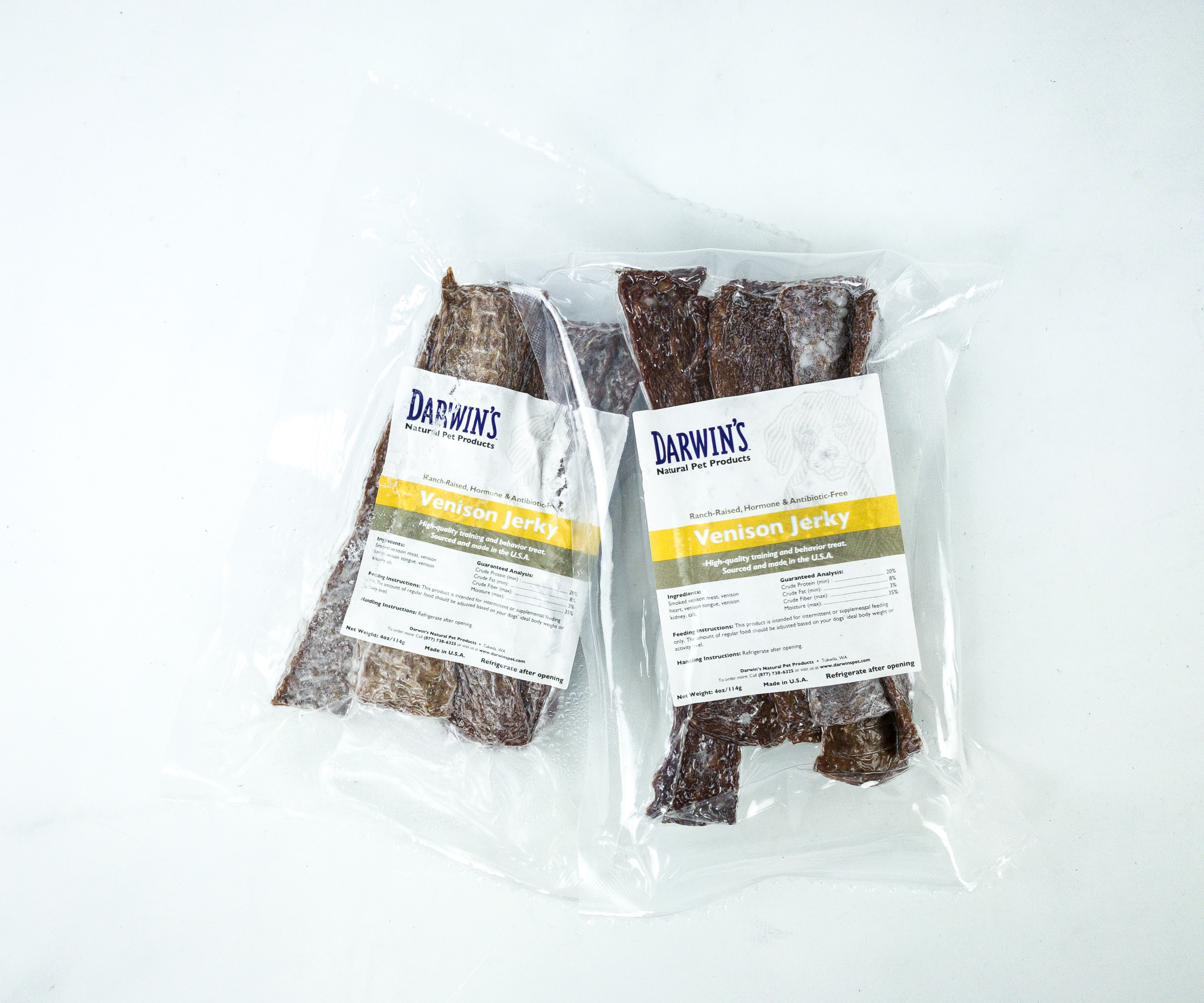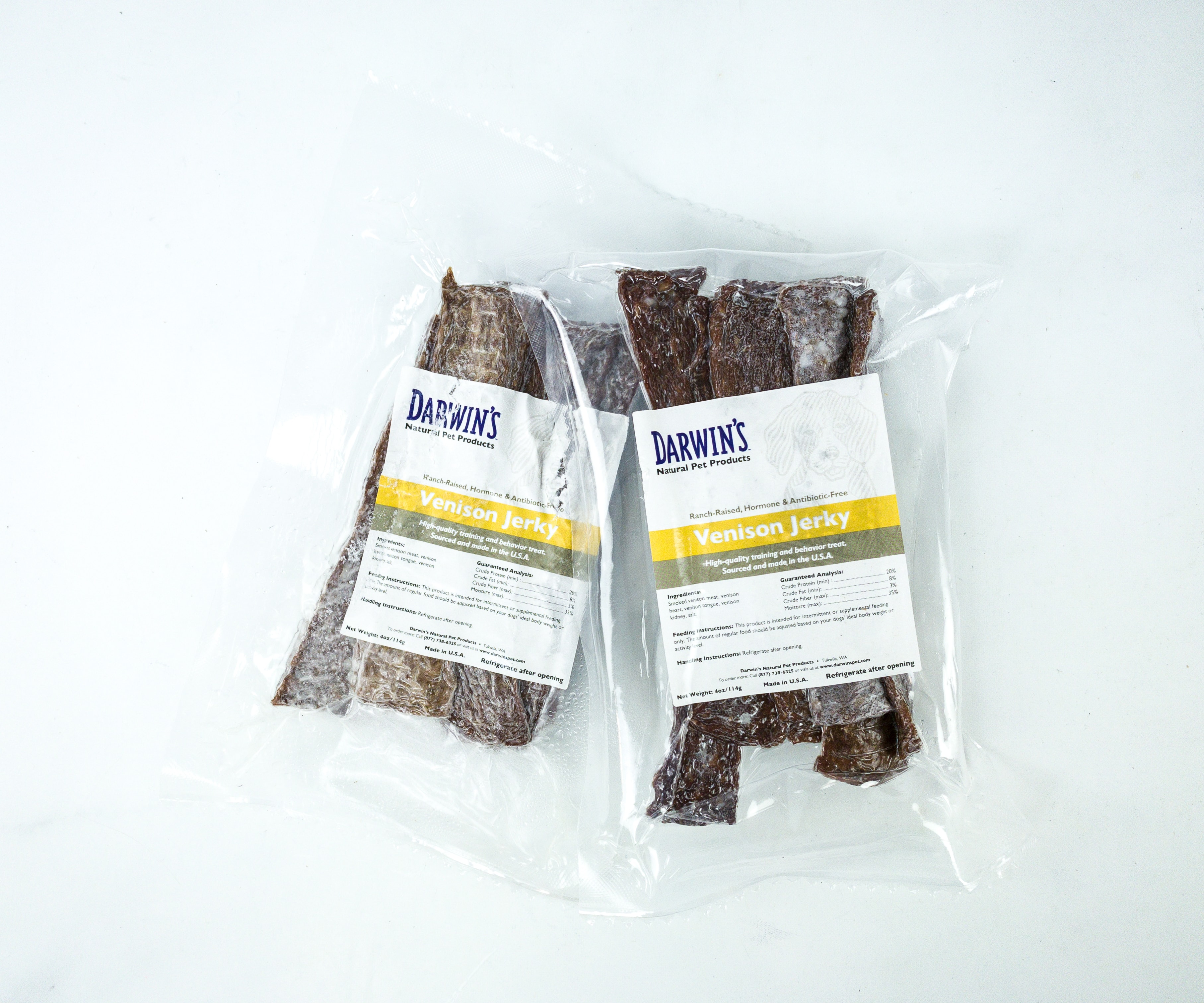 Venison Jerky ($10.59) These grass-raised jerky treats are tasty and healthy. The best thing is that they're made of pure meat!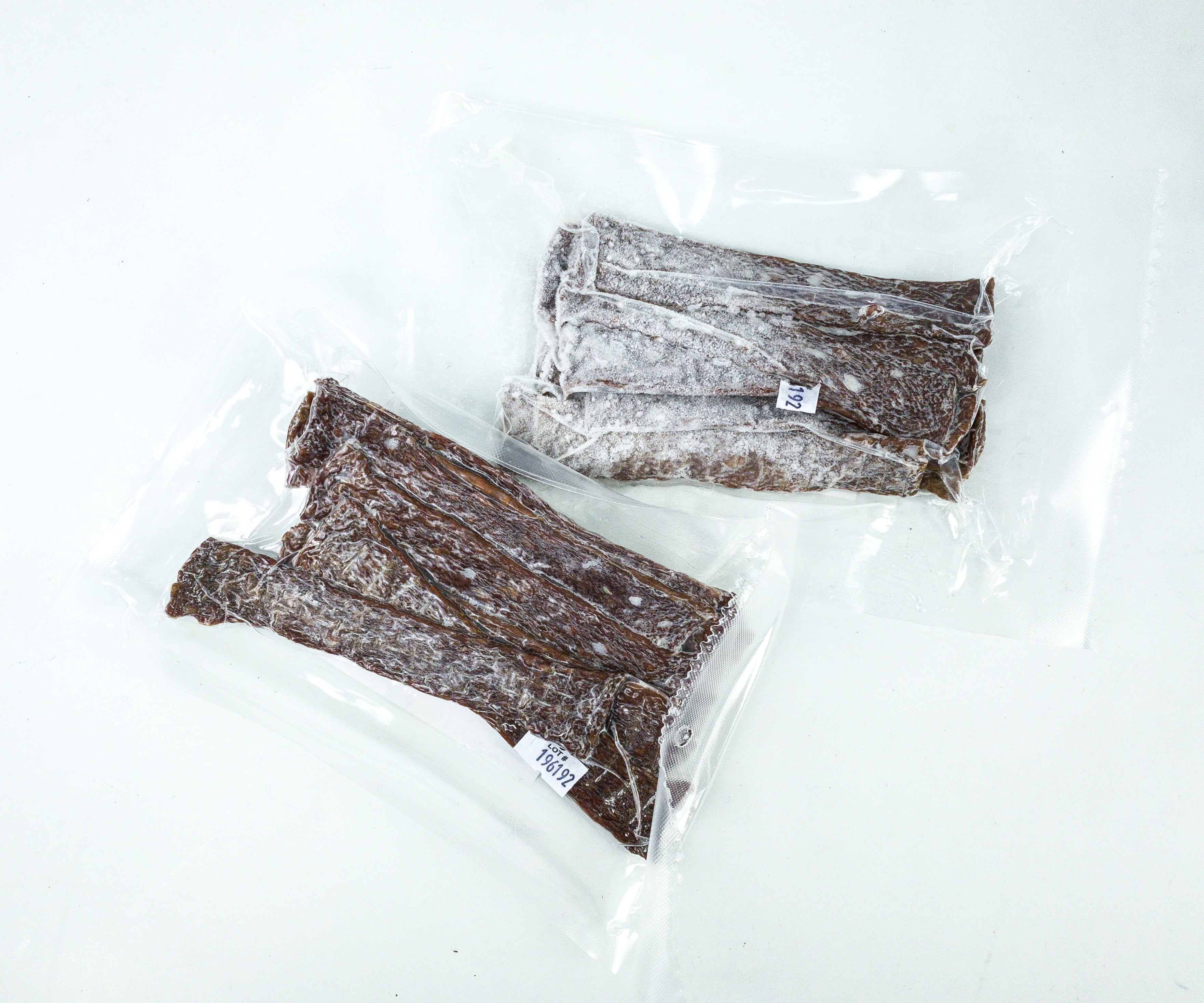 It contains venison meat, liver, heart, and kidney, with no added grains or fillers.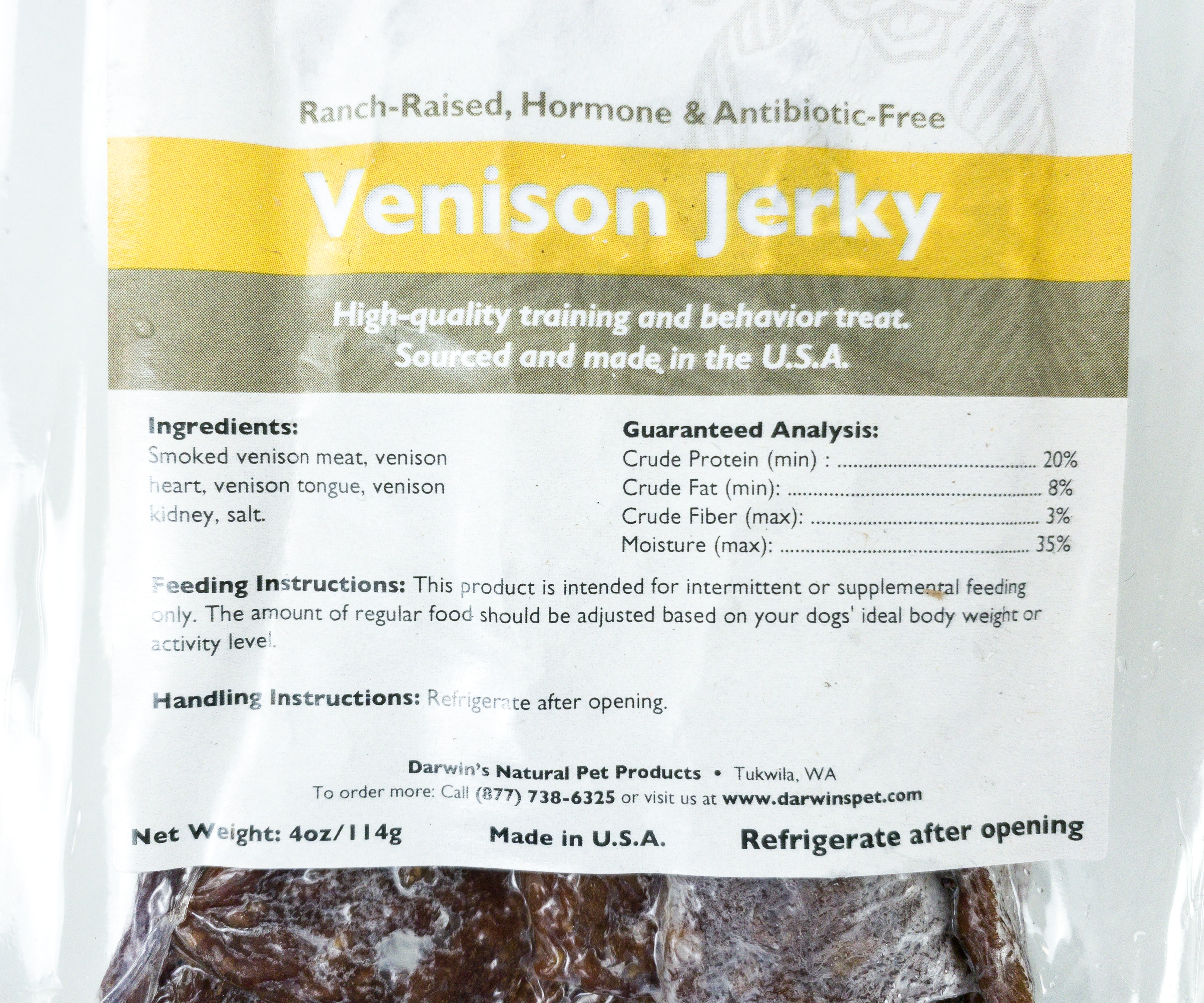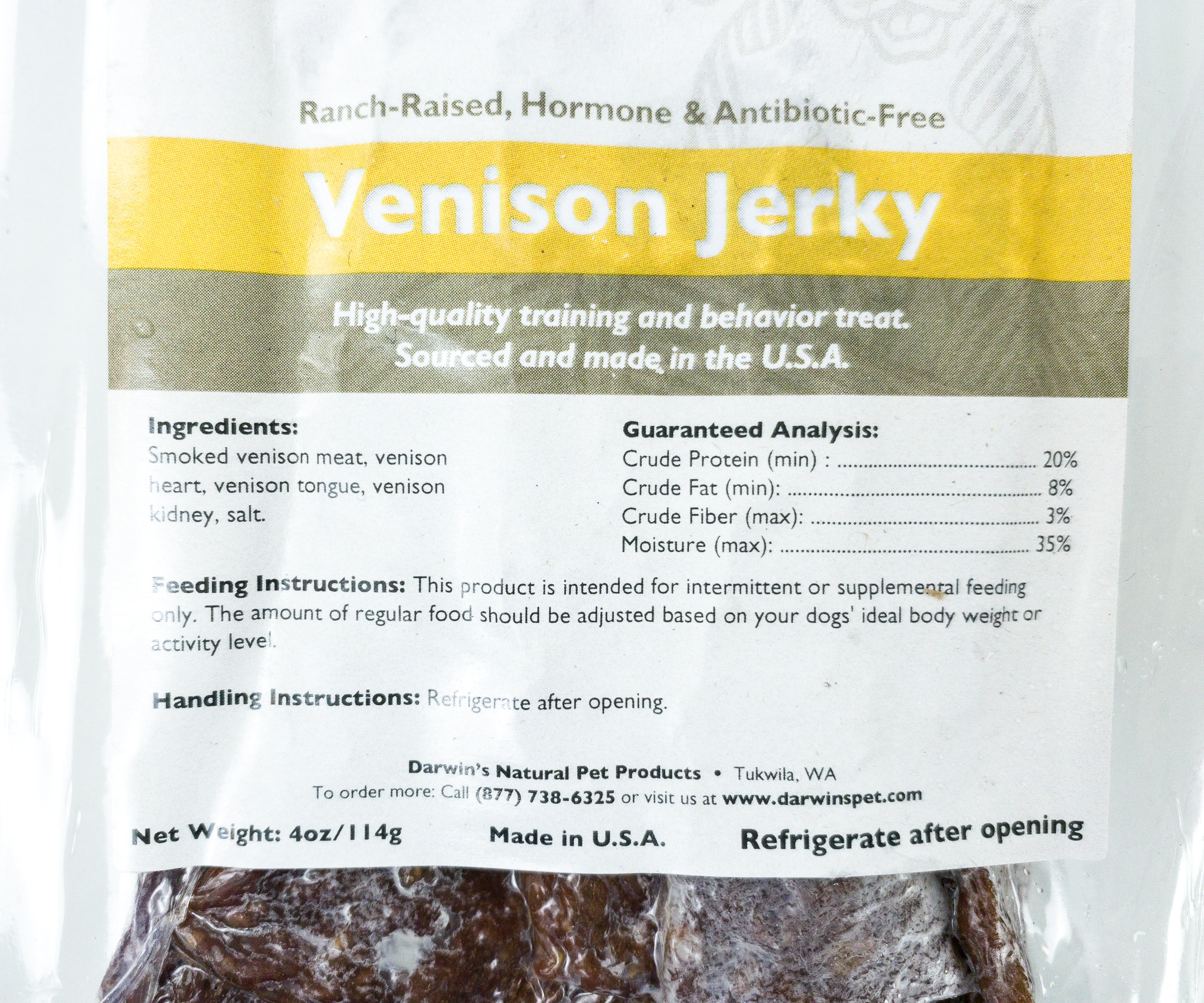 The jerky is made easy to break into any size so it can be given as a reward to well-behaved pups! Also, this is the perfect treat for dogs that need weight loss or weight management.
Duck Recipe ($6.99/lb) Duck is an excellent source of protein and iron. This variant contains duck neck, wings, gizzards, livers, meat, and heart, mixed with sweet potatoes, romaine lettuce, yellow squash, zucchini, carrots, celery, and parsley.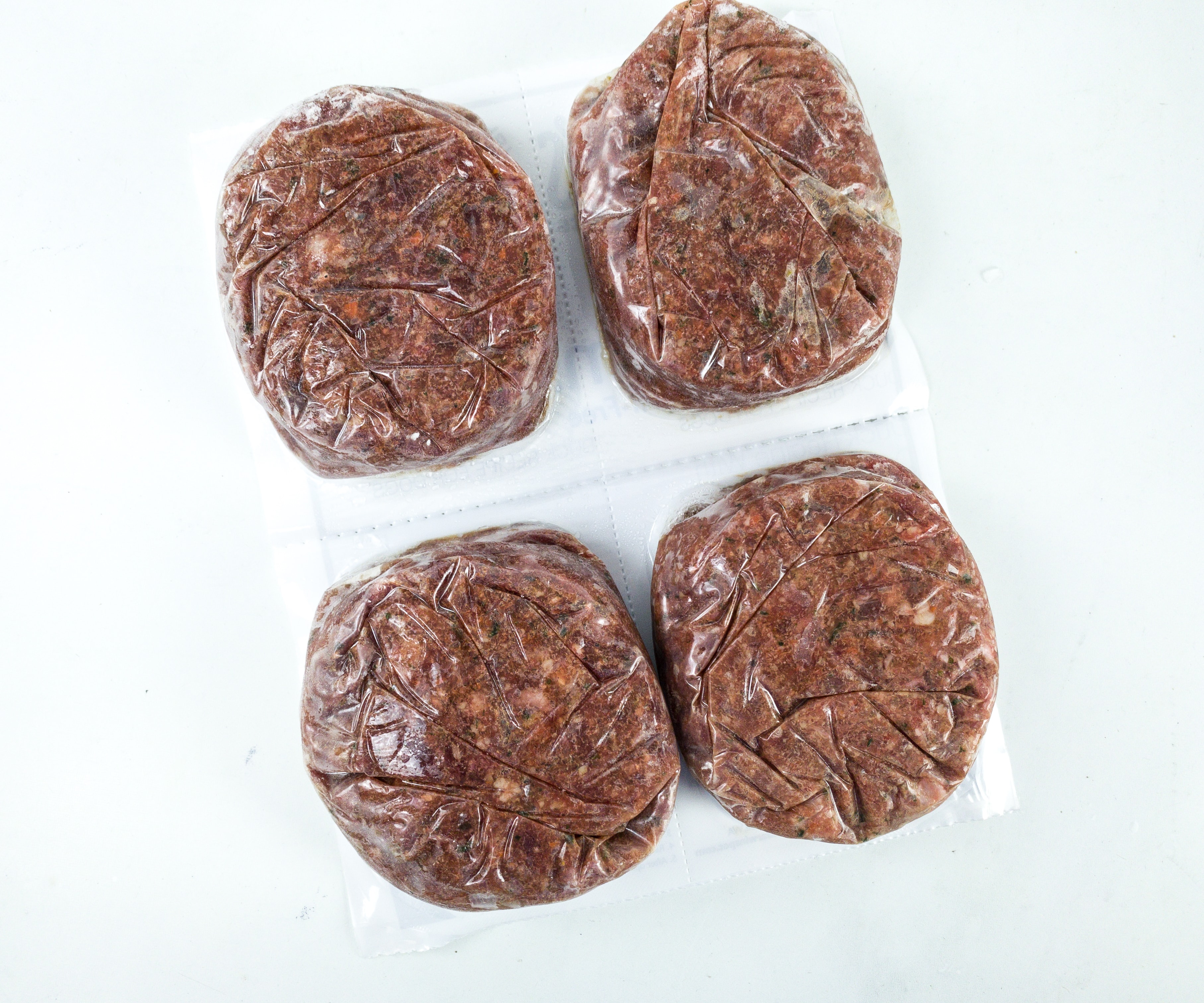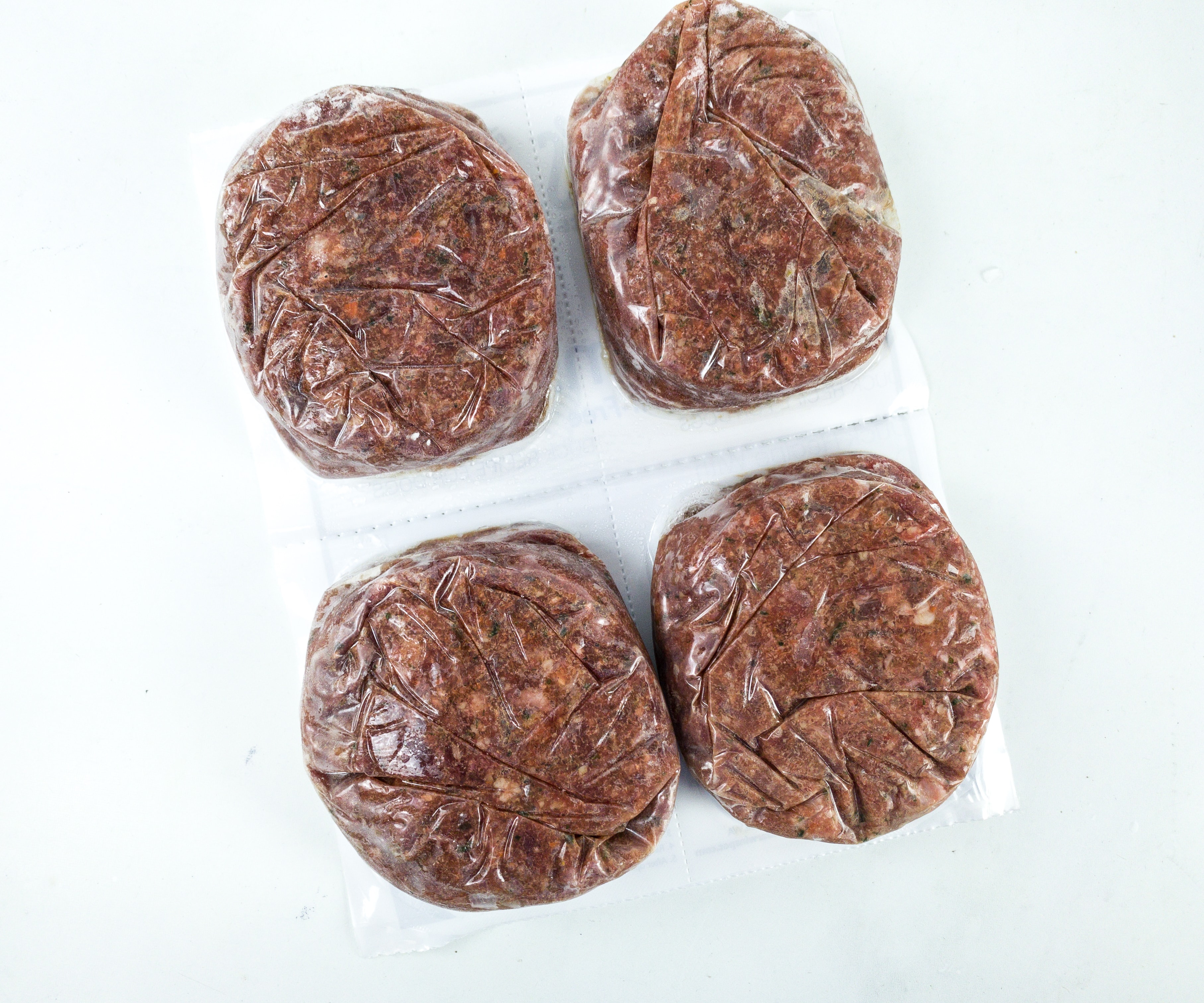 Duck is also an excellent source of amino acids, which are essential for a dog's growth.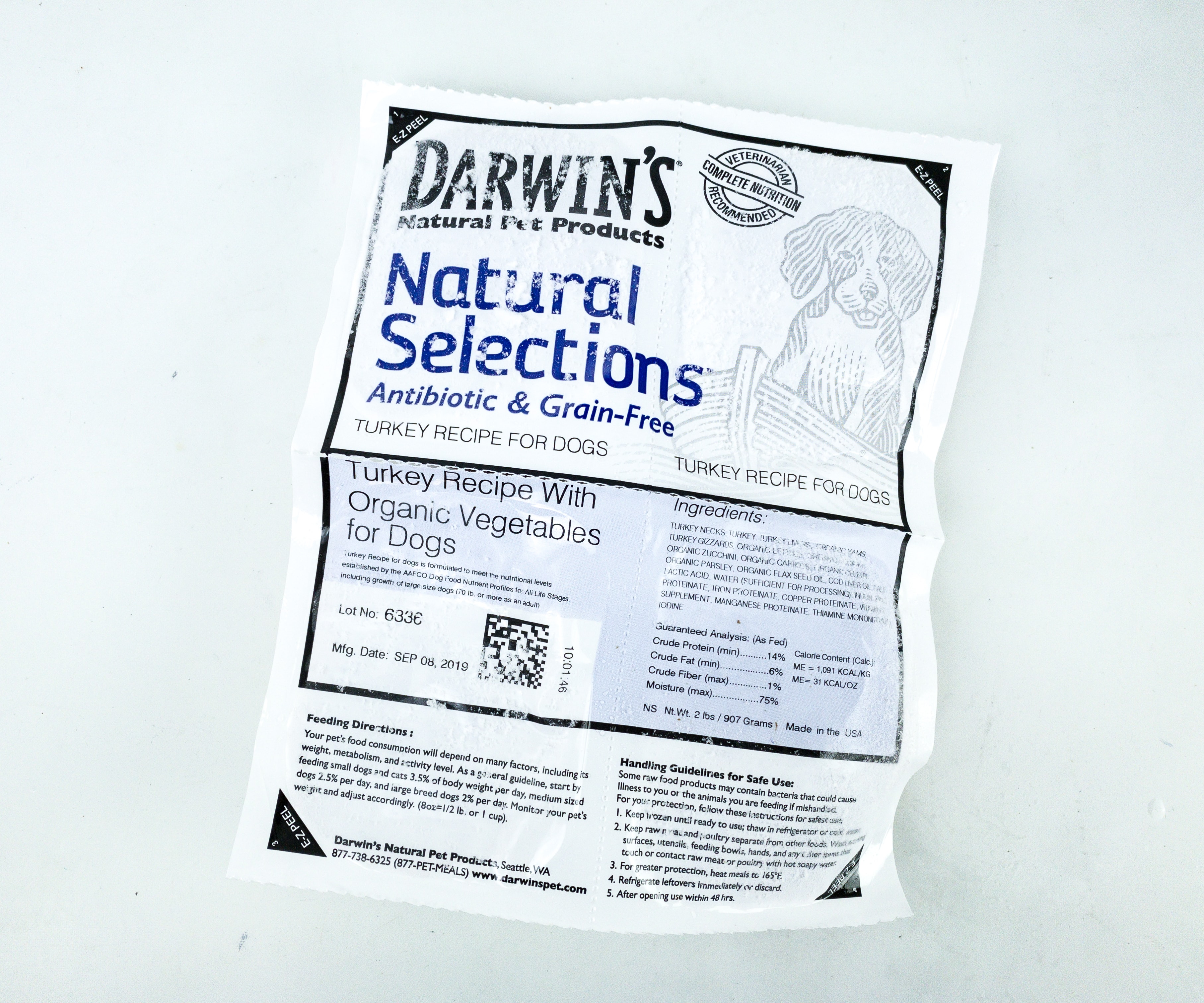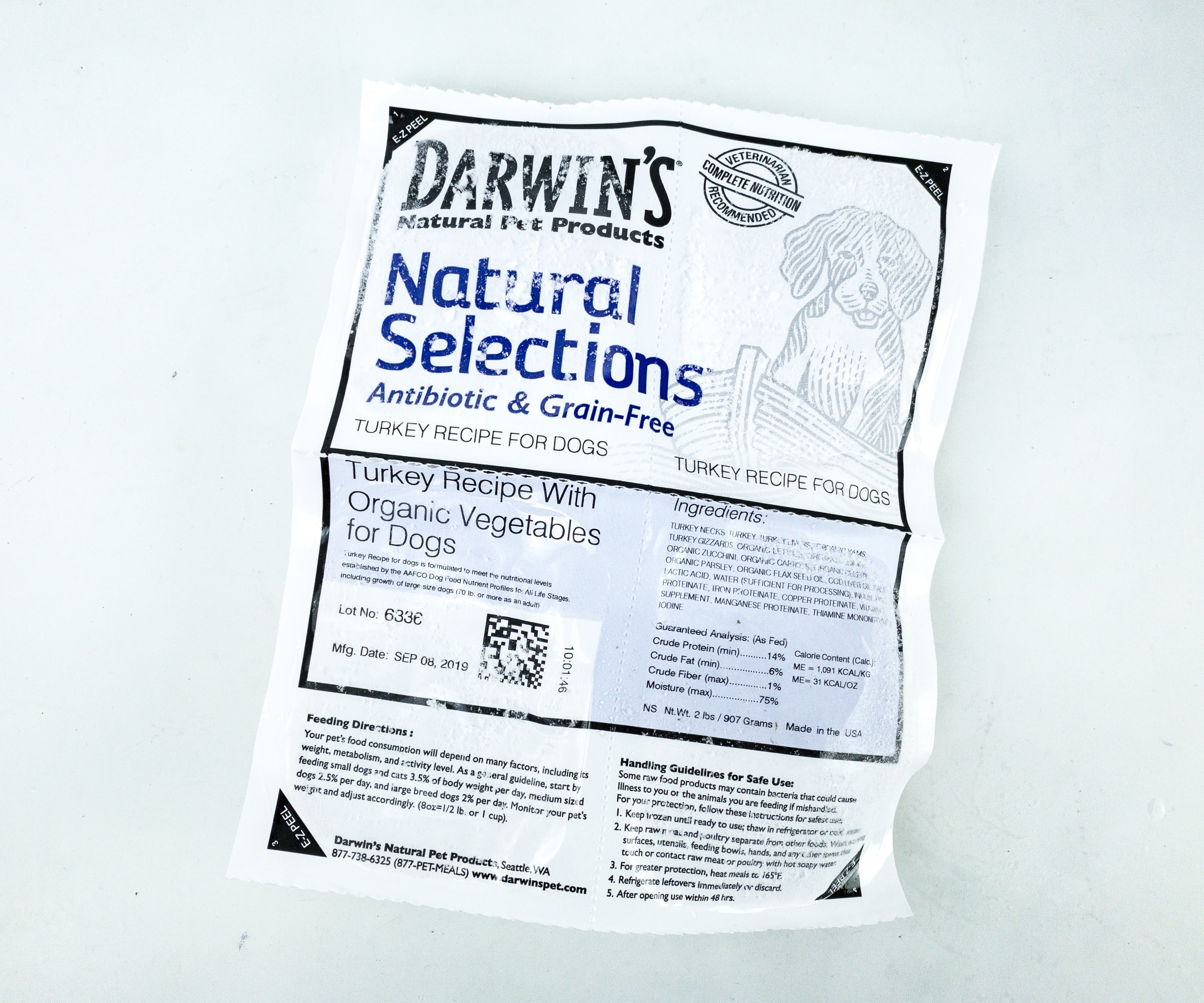 Turkey Recipe ($6.39/lb) When it comes to lean meat, most prefer turkey! It's a great alternative for chicken and beef, especially for dogs with food sensitivities. This turkey variant contains turkey neck, meat, livers, hearts, and gizzards, as well as organic vegetables like yams, romaine lettuce, zucchini, carrots, yellow squash, celery, and parsley.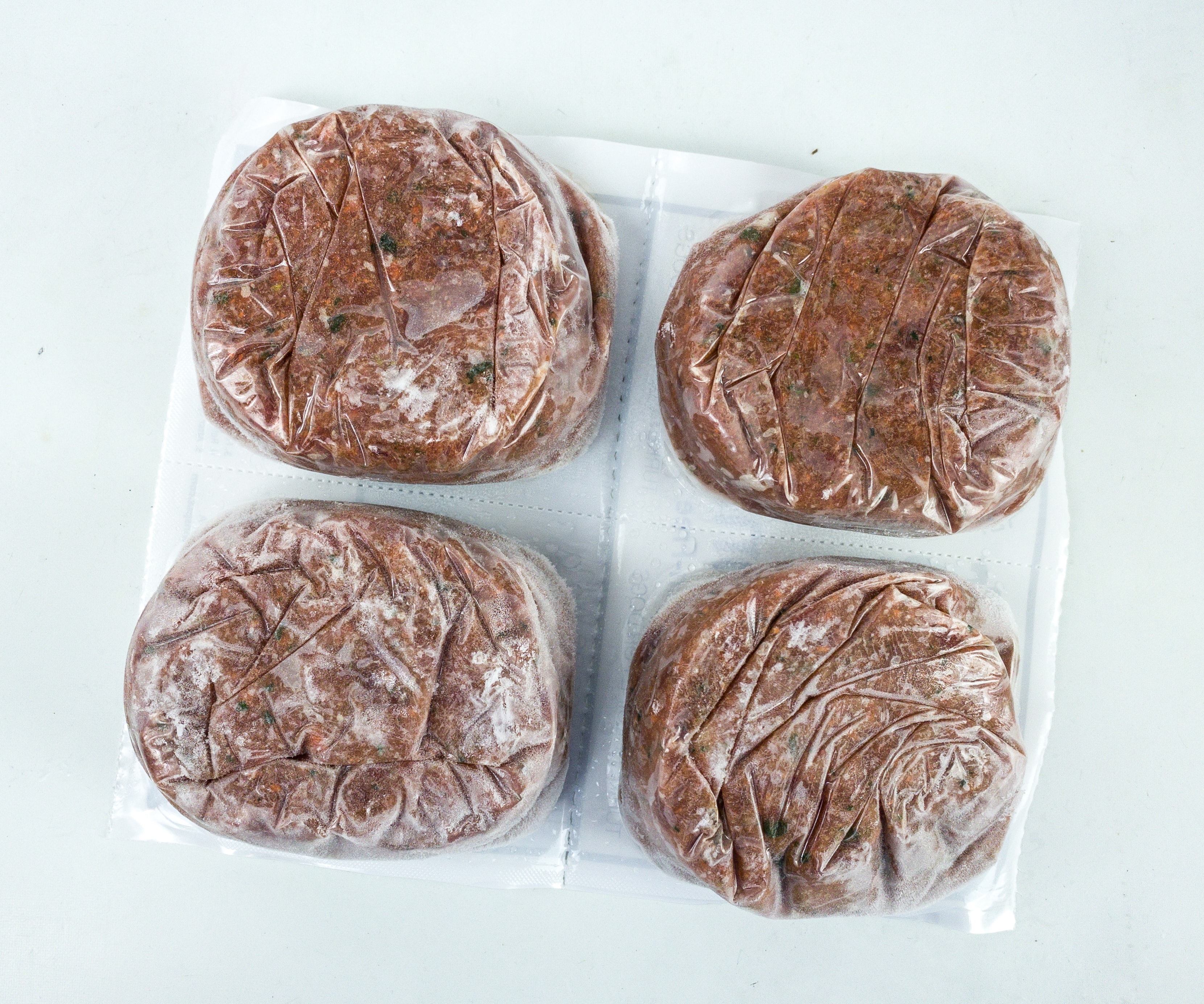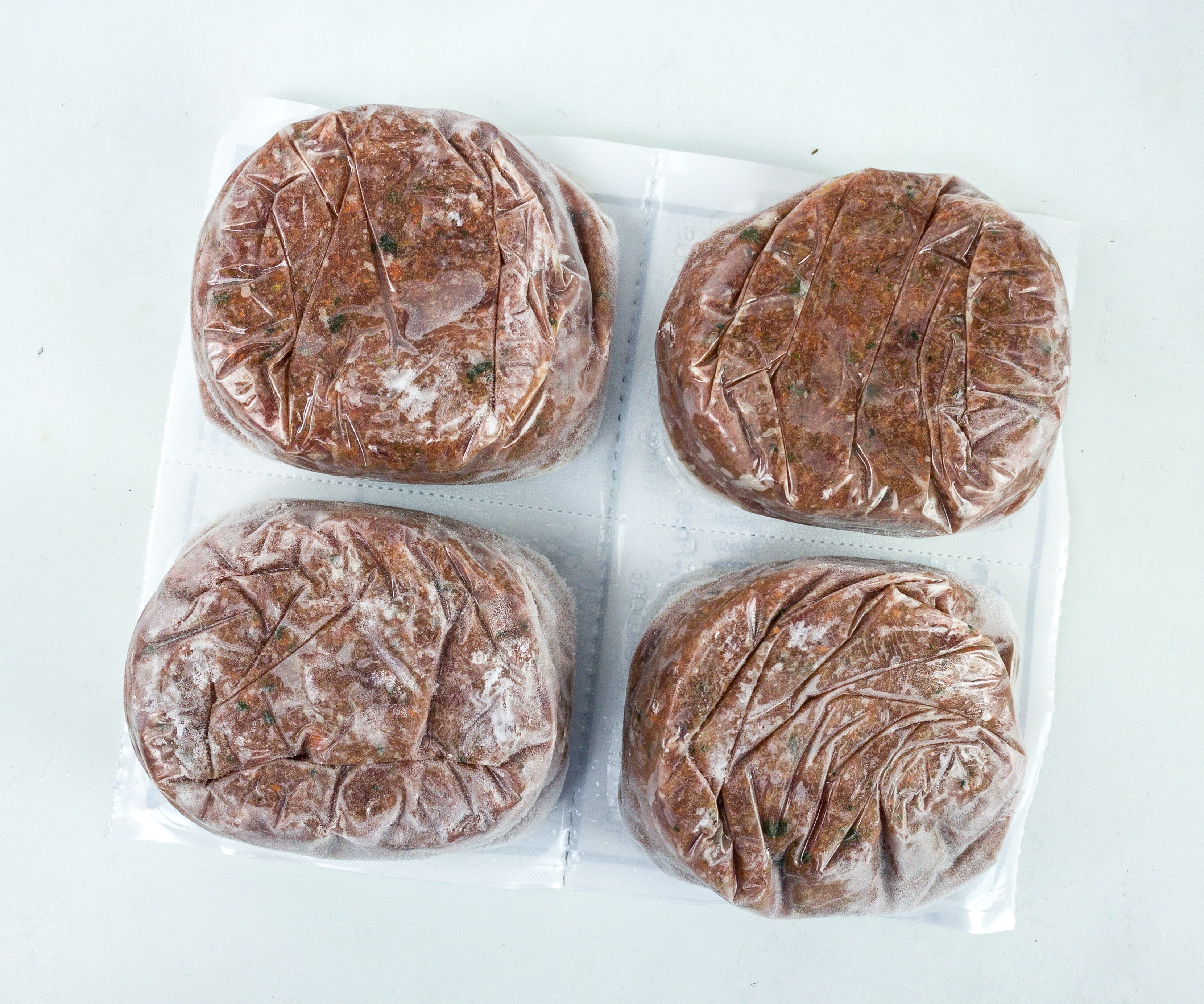 It is an excellent source of essential amino acids in protein. Also, it has low saturated fat as compared to chicken or beef.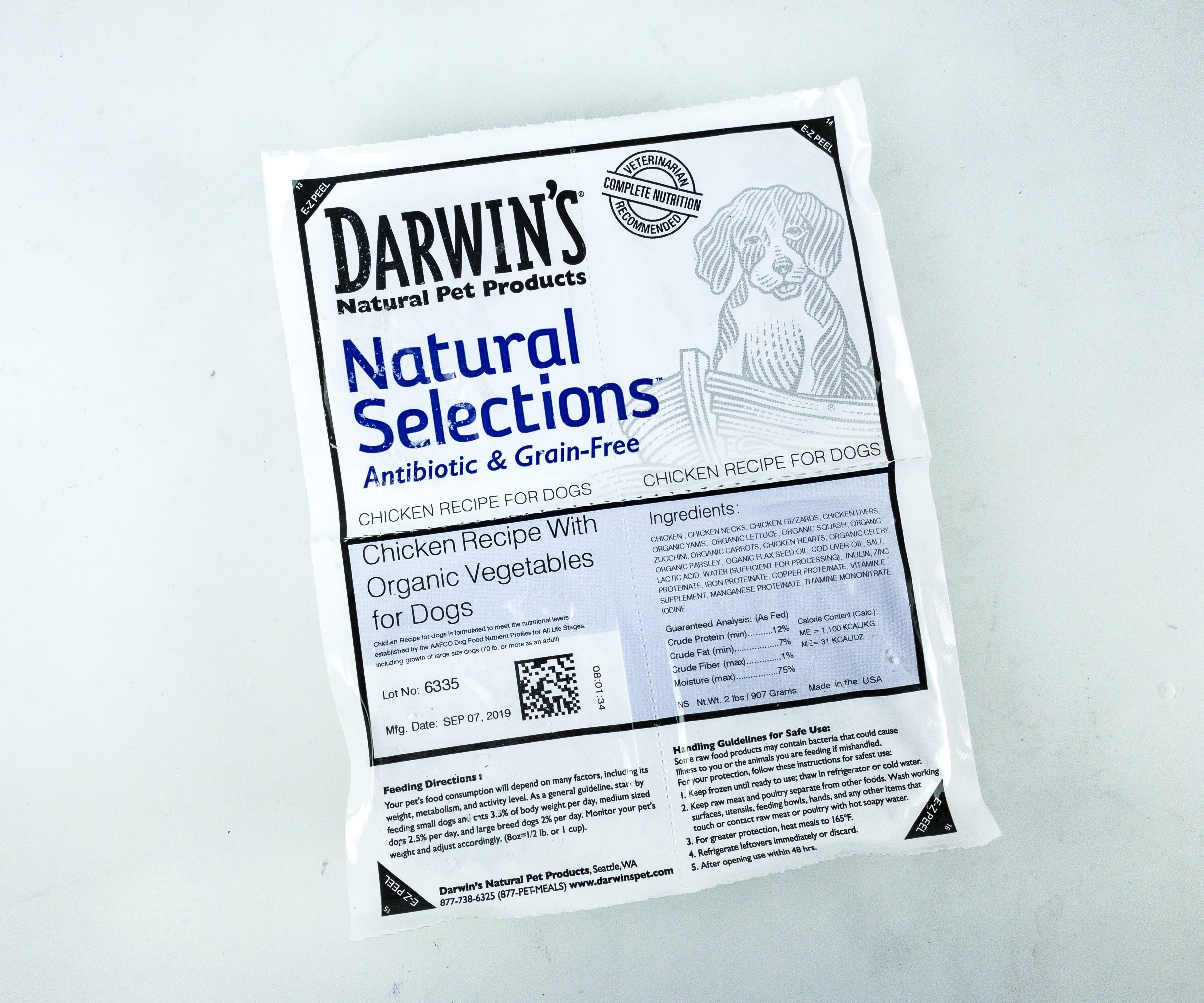 Chicken Recipe ($5.79/lb) One of the most common meats used in pet food is chicken because it is an excellent source of protein, B vitamins, phosphorous, and potassium. This mix contains chicken meat, necks, gizzards, livers, and hearts, added with yams, romaine lettuce, carrots, yellow squash, zucchini, celery, and parsley.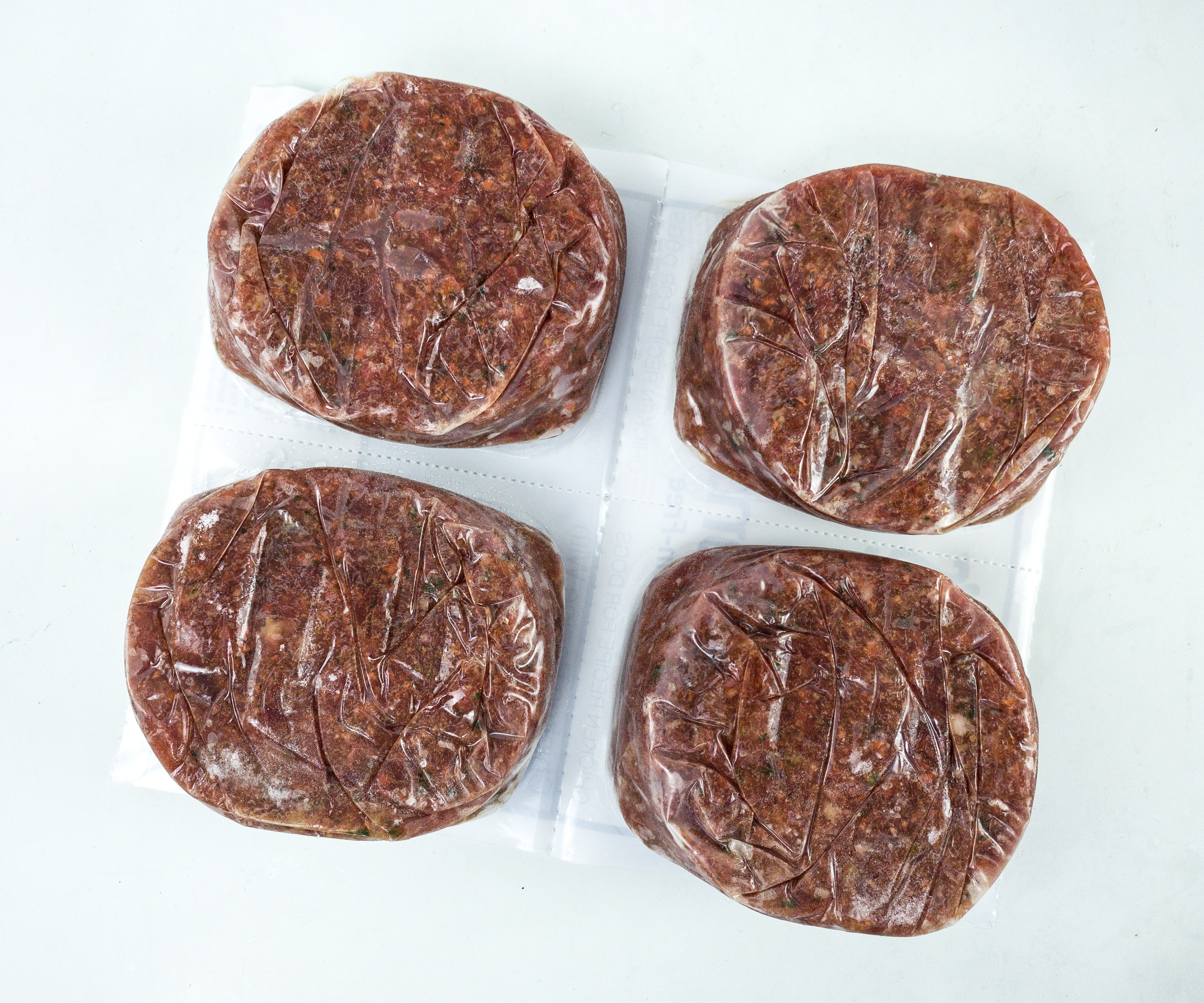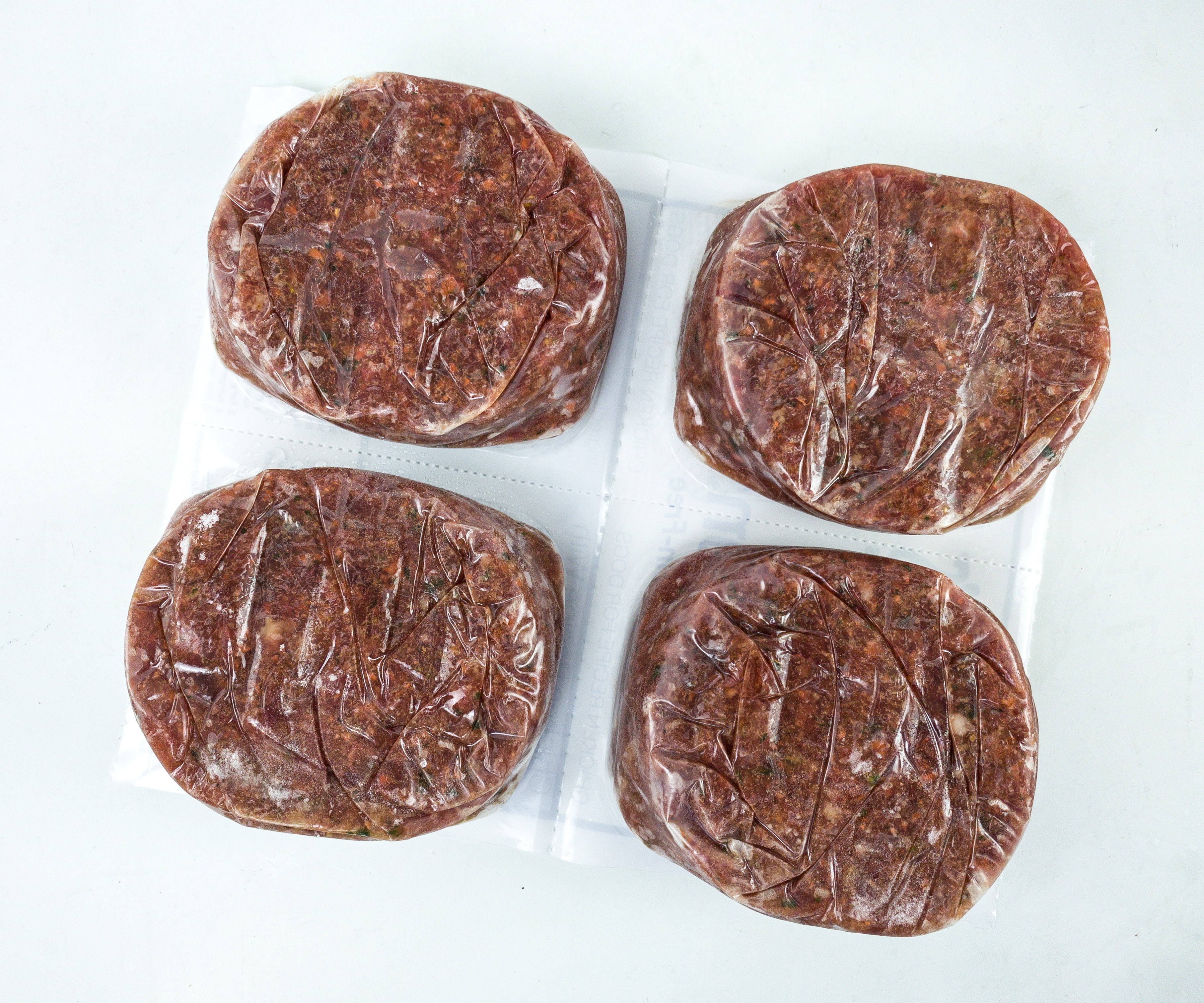 Our pups used to eat dry dog food made of chicken. Let's see which one they will like best, or if this raw recipe will make it to their list of favorites!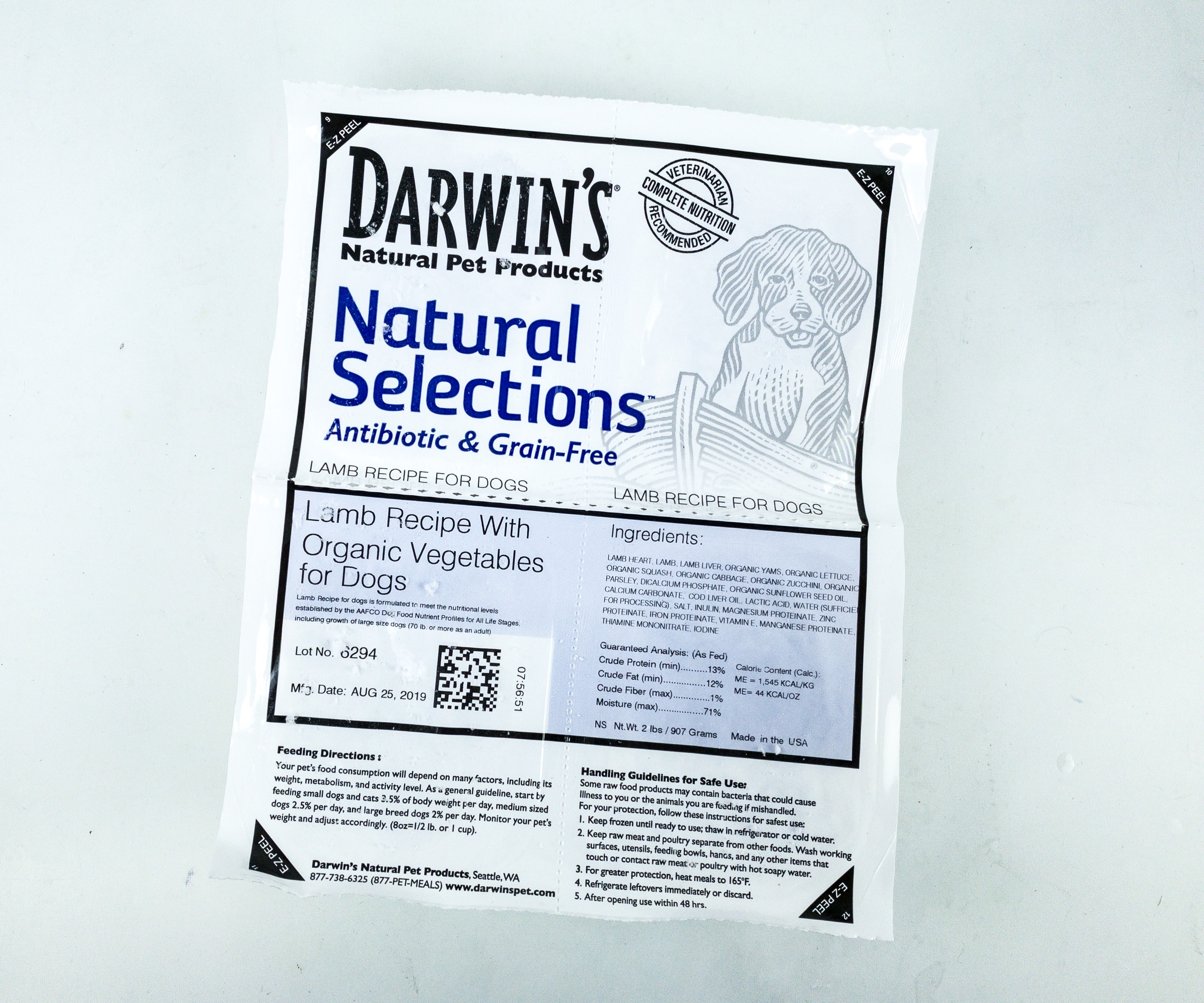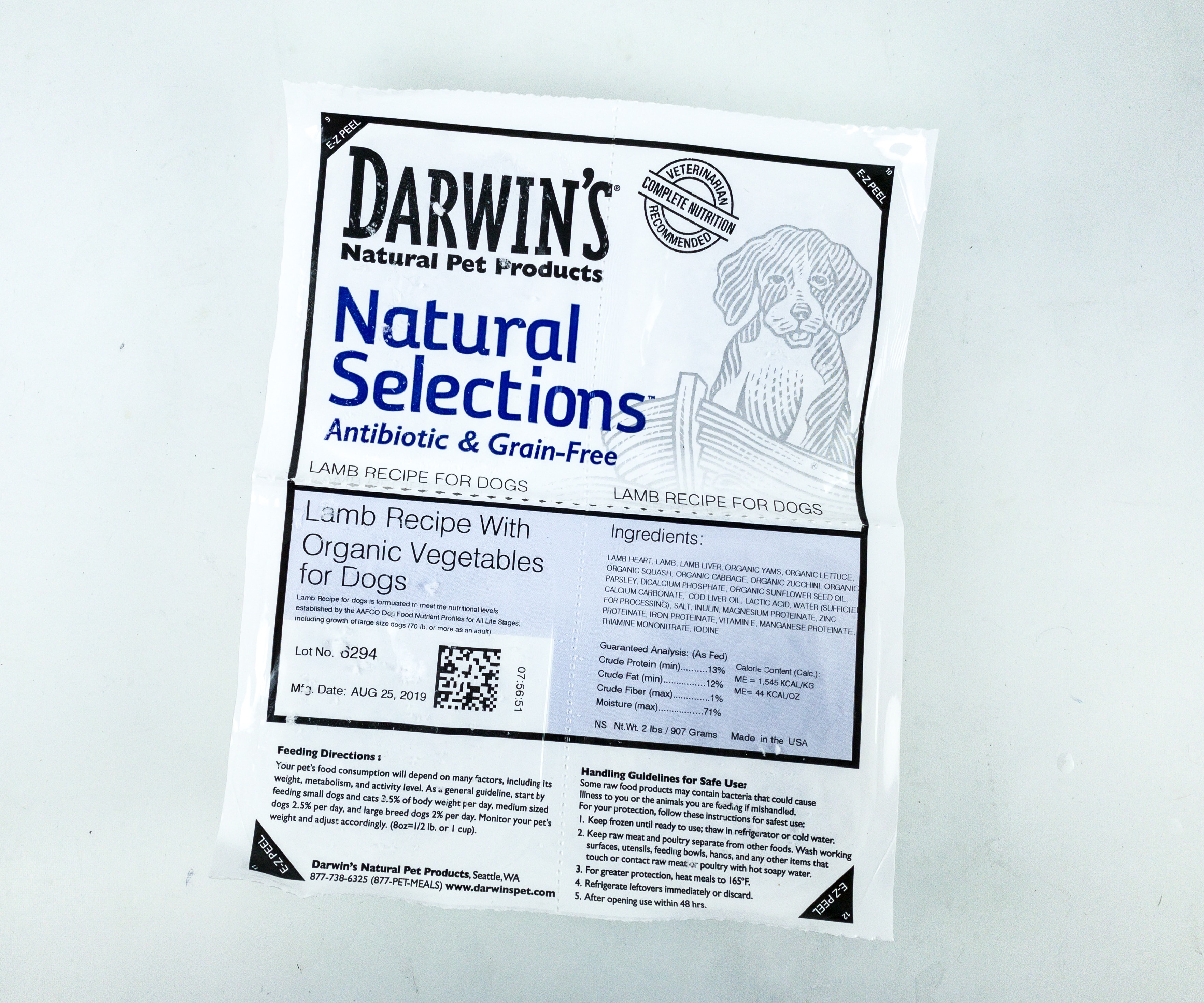 Lamb Recipe ($8.19/lb) One of the healthy red meat alternatives is lamb meat, and this will be perfect for dogs that may have allergies and intolerance to traditional ones. It contains lamb meat, heart, and liver, added with organic veggies like yam, romaine lettuce, yellow squash, cabbage, parsley, and zucchini.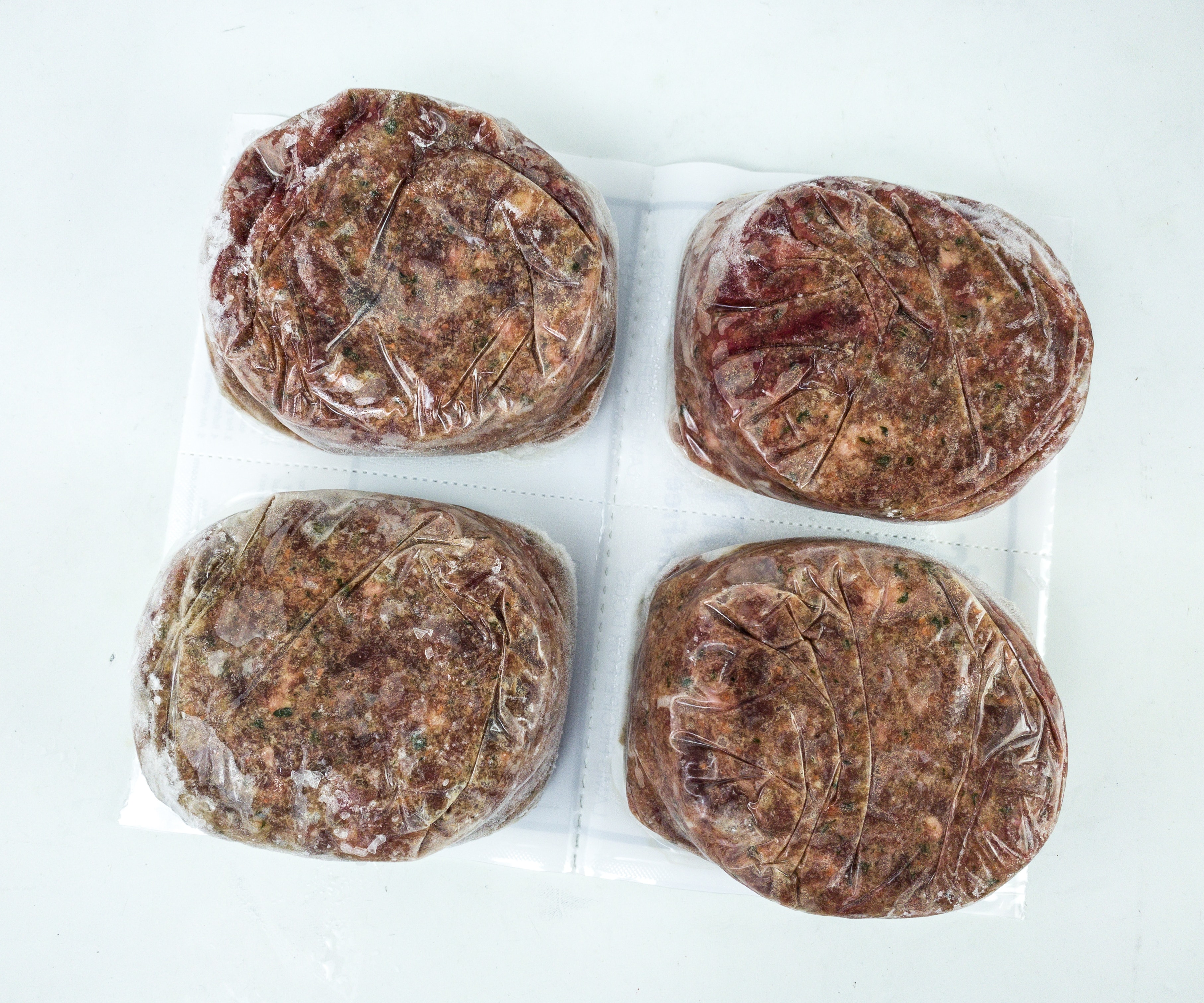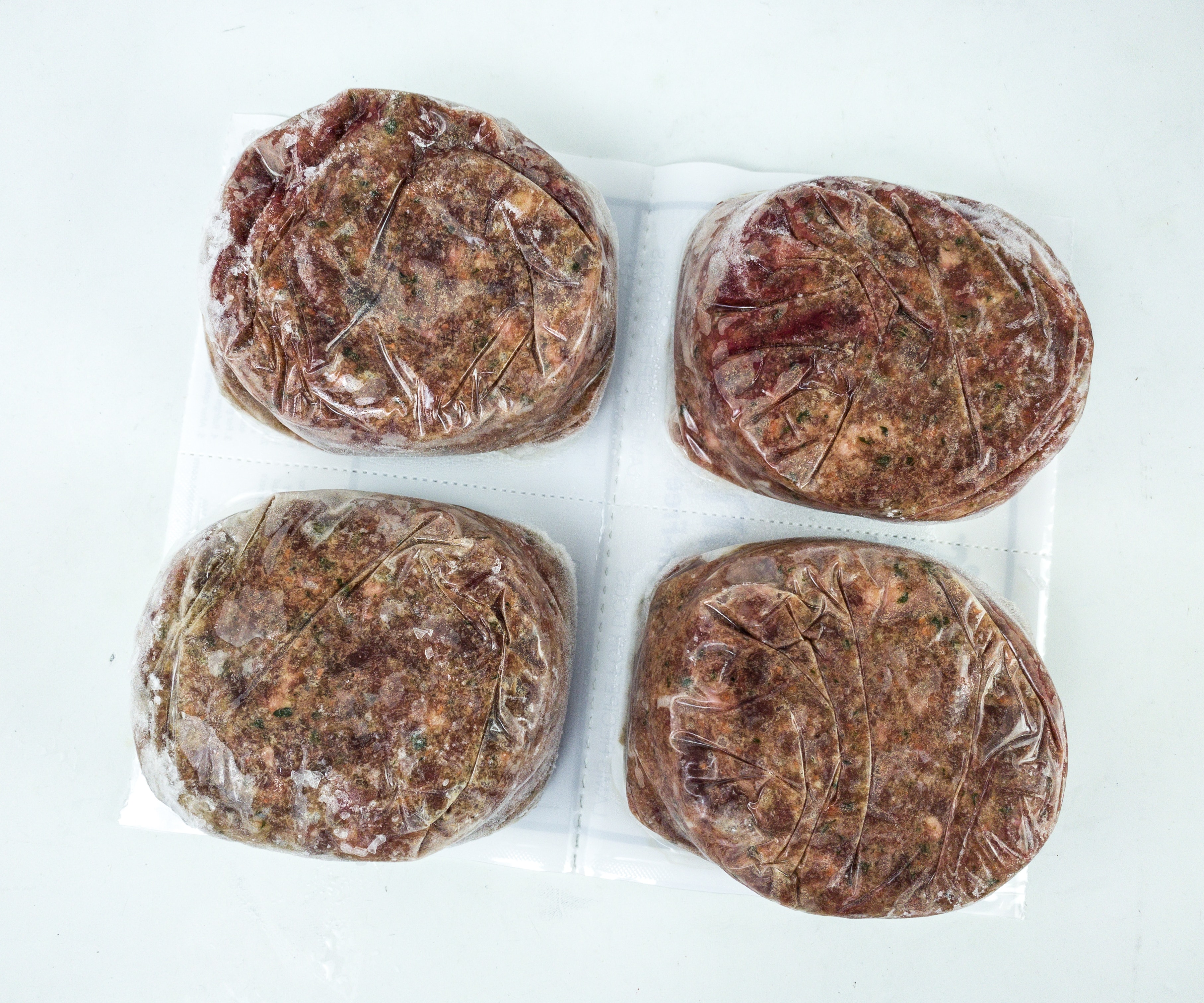 The meat is grown on farms in New Zealand, Australia, and the USA. This variant is rich in zinc and provides essential minerals like potassium, iron, manganese, thiamine, and other vitamins that will keep your pups happy and healthy!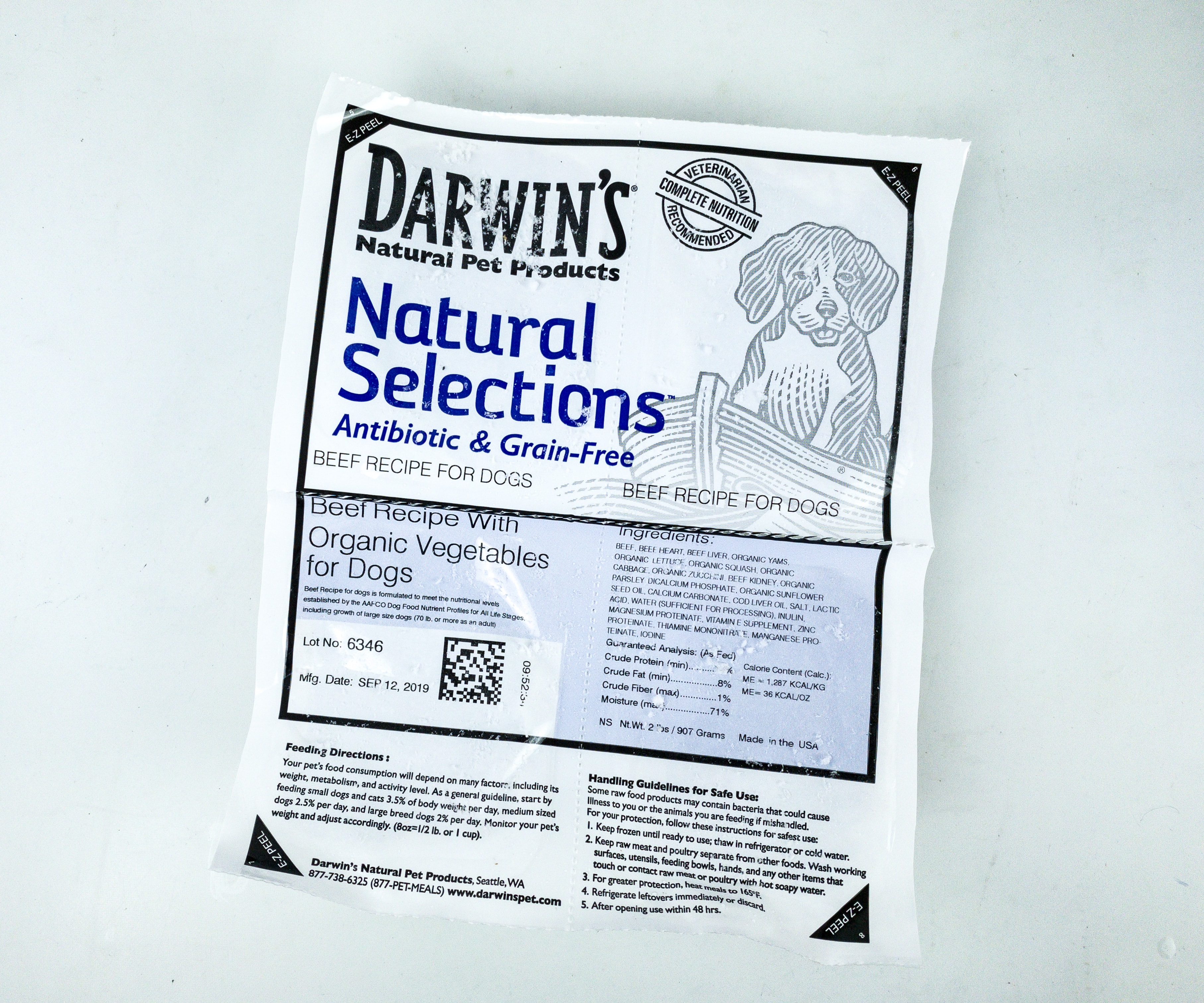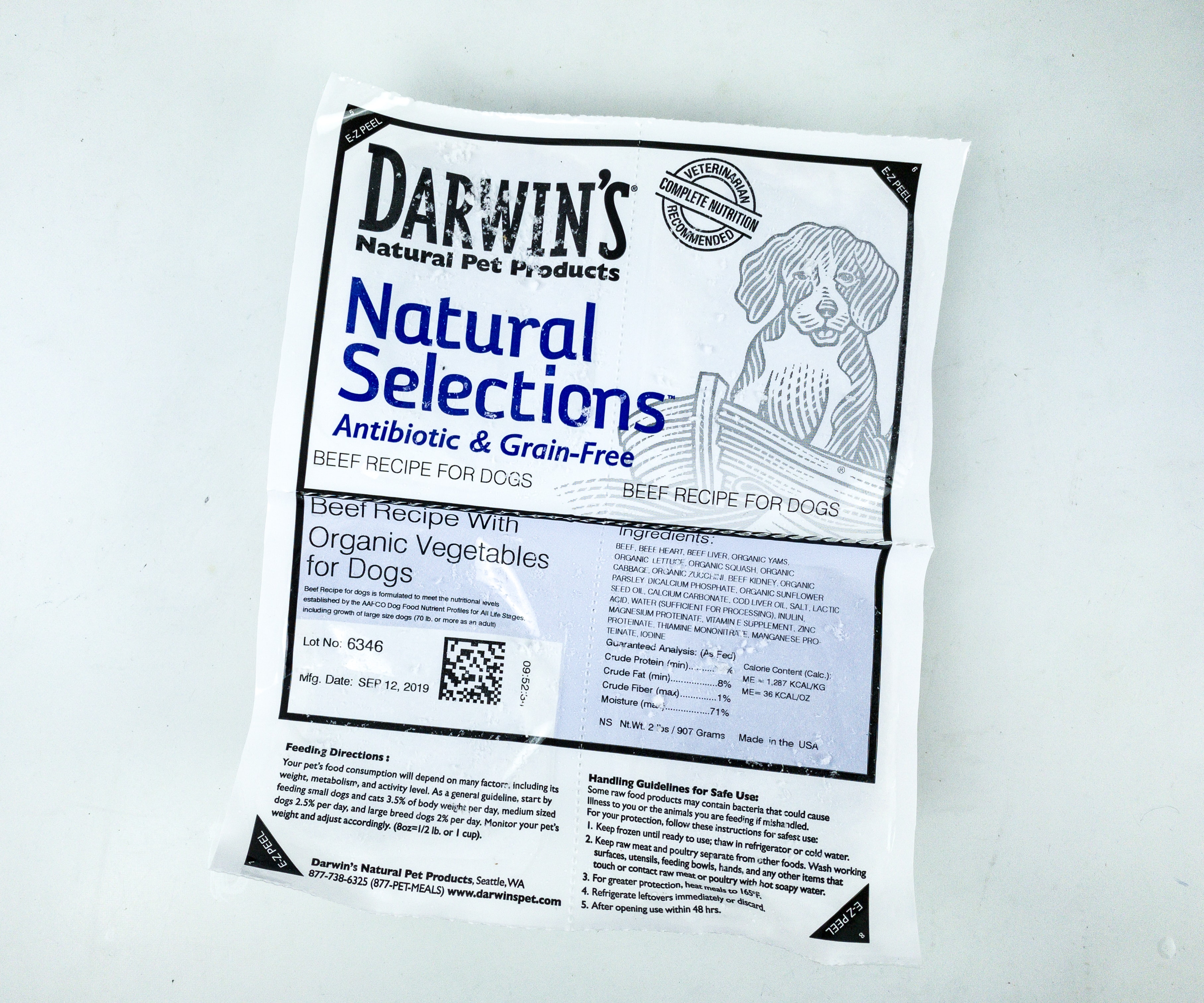 Beef Recipe ($6.99/lb) Another common meat that makes an excellent source of protein is beef. It contains all the essential amino acids required by dogs. This variant contains ground lean beef meat, hearts, livers, and kidneys, mixed with yams, romaine lettuce, yellow squash, zucchini, cabbage, and parsley.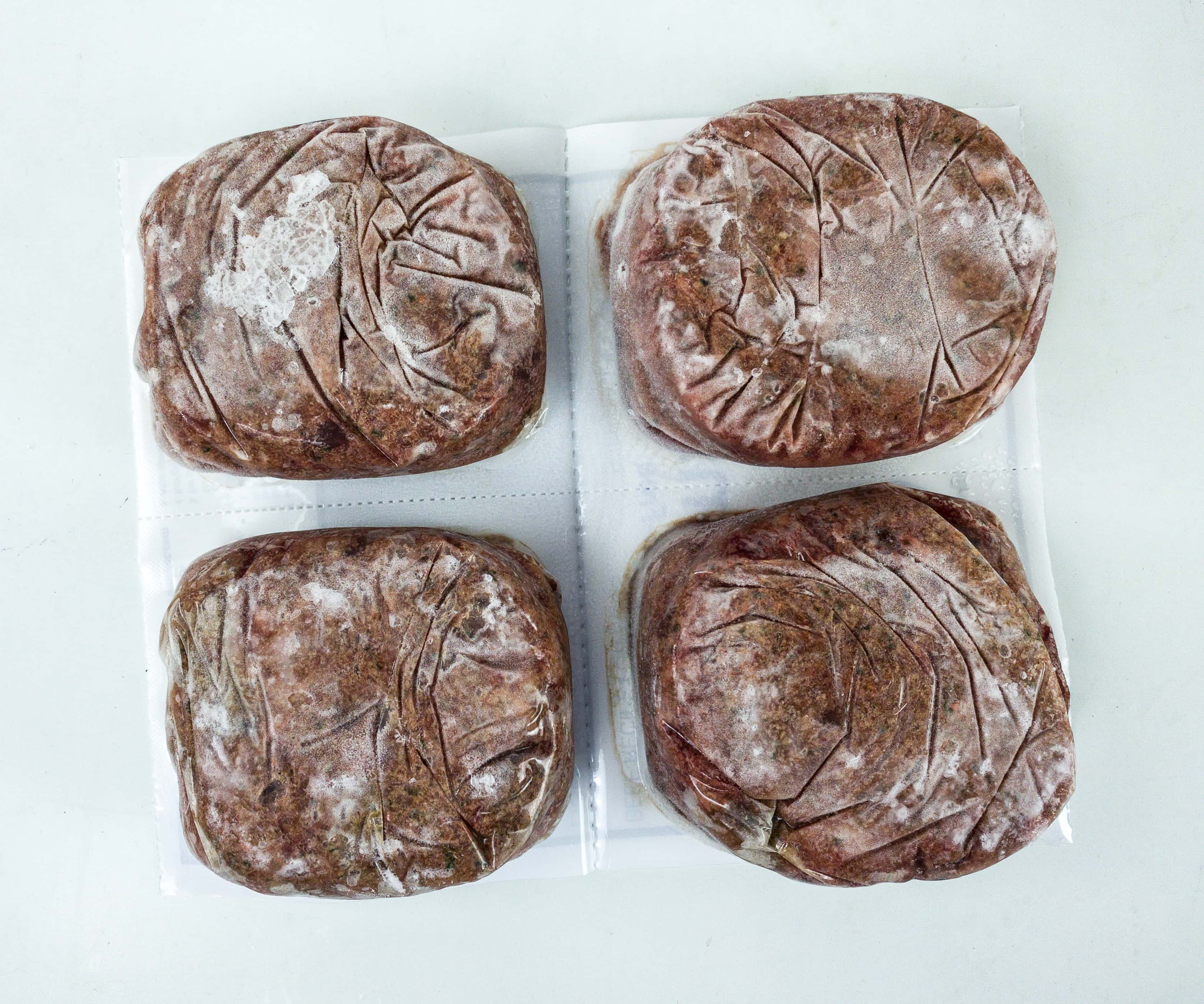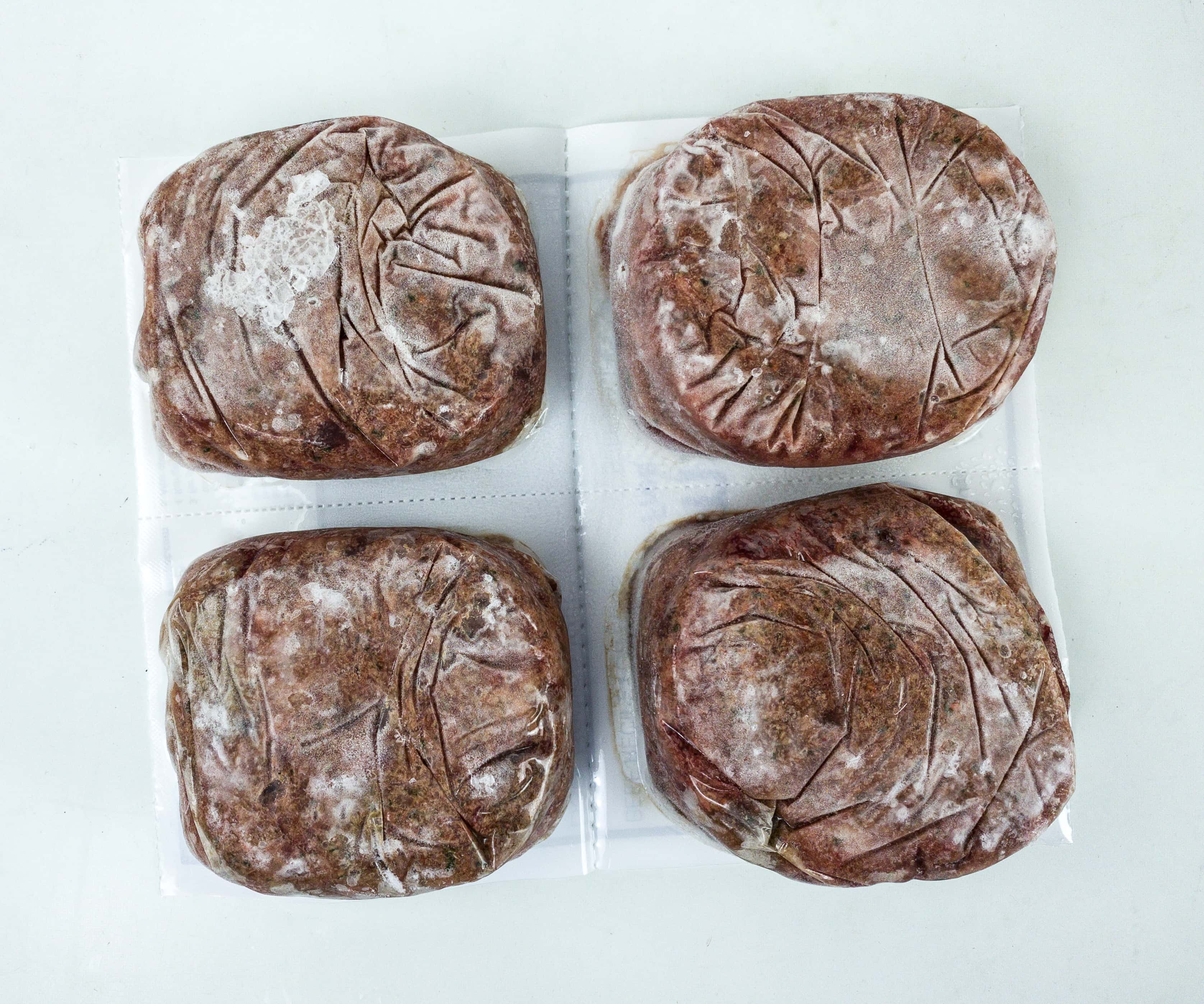 There's the familiar color of beef. It has all the nutrients the pups need like high levels of zinc and iron that helps with stamina and heart health. Also, beef has manganese, selenium, potassium, and other B vitamins that improve the absorption of protein, fat, and carbs.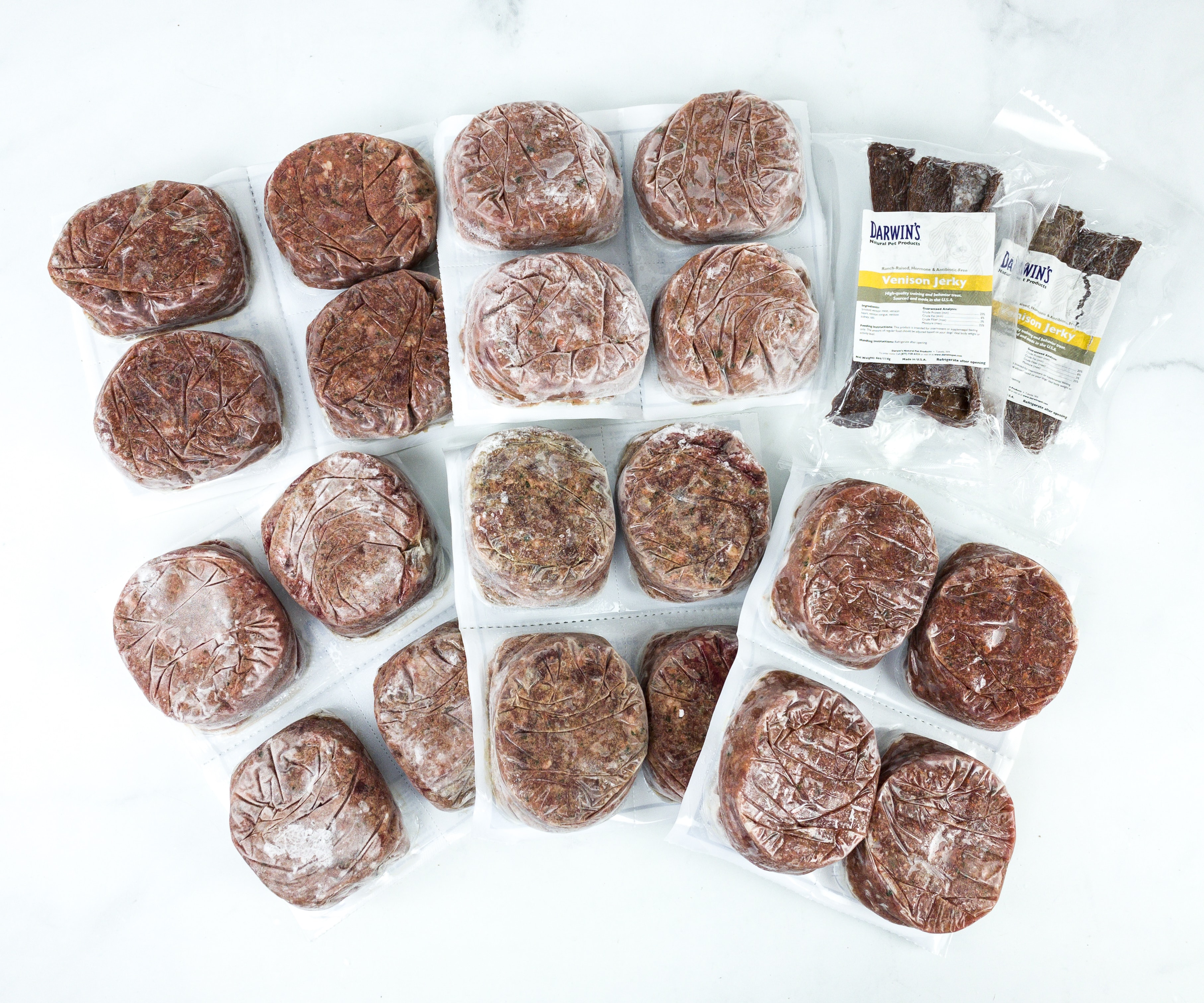 The meals are portioned by 4s so it's really easy to feed just the right amount to the pups.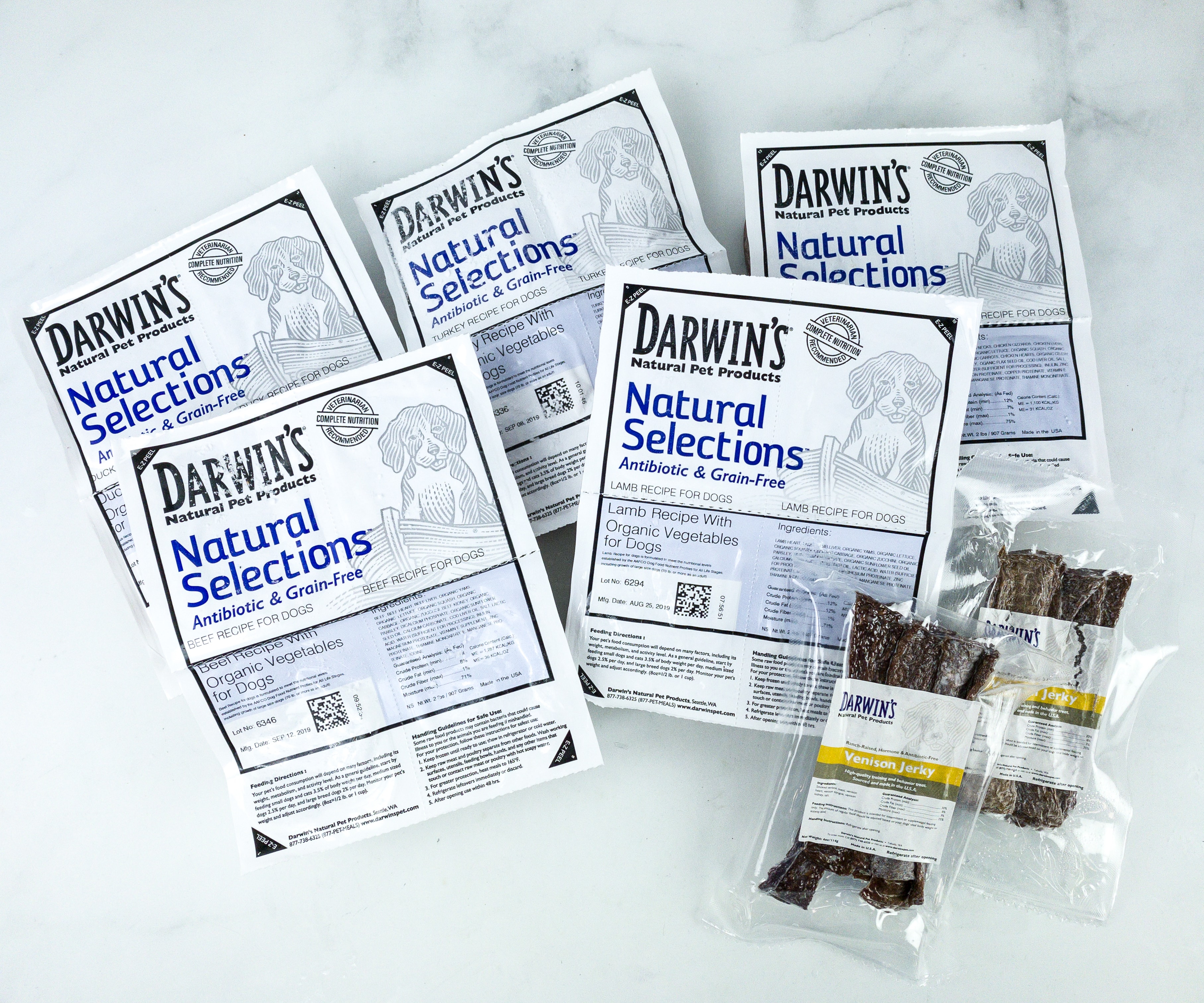 Also, they came in easy-peel packagings.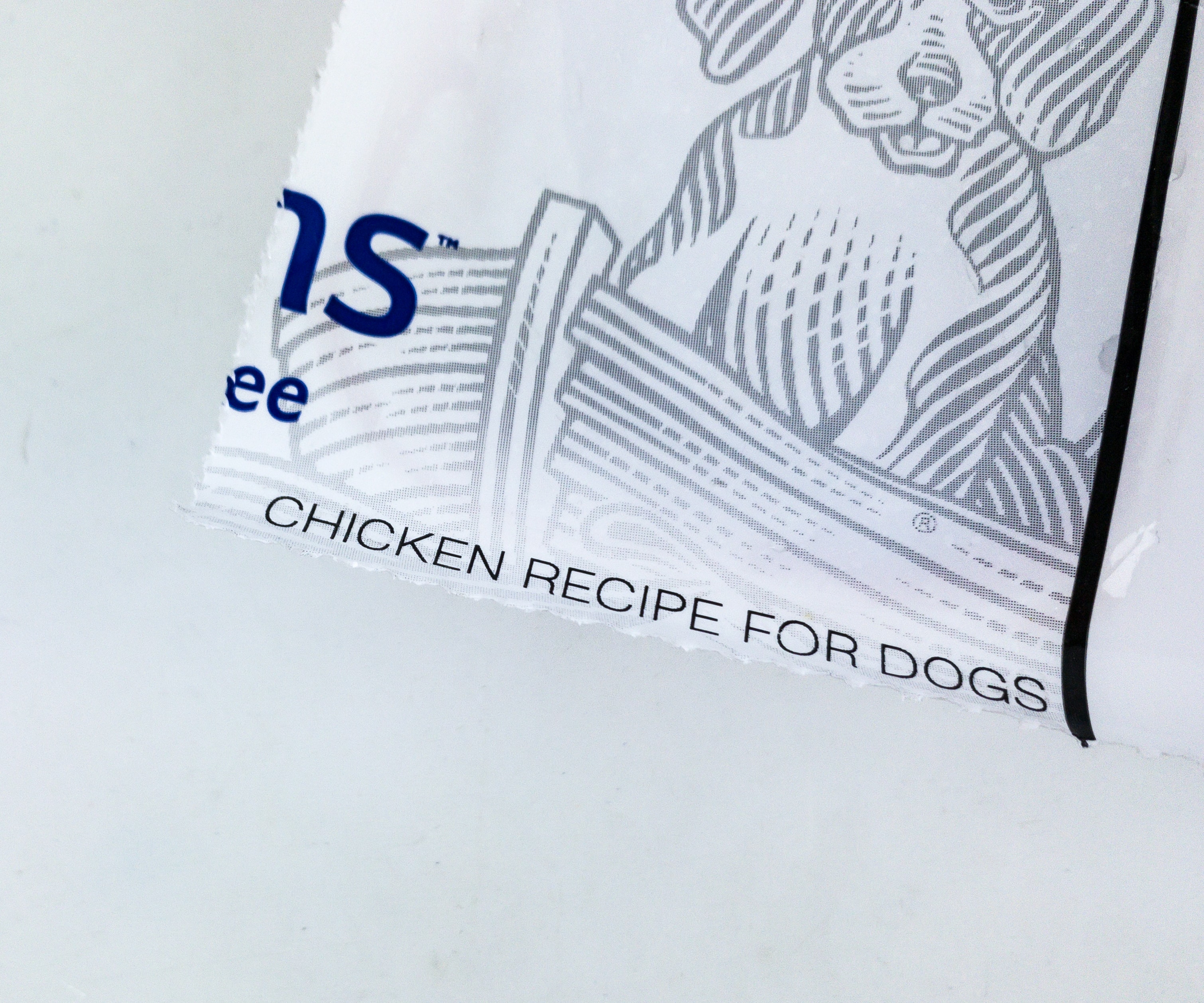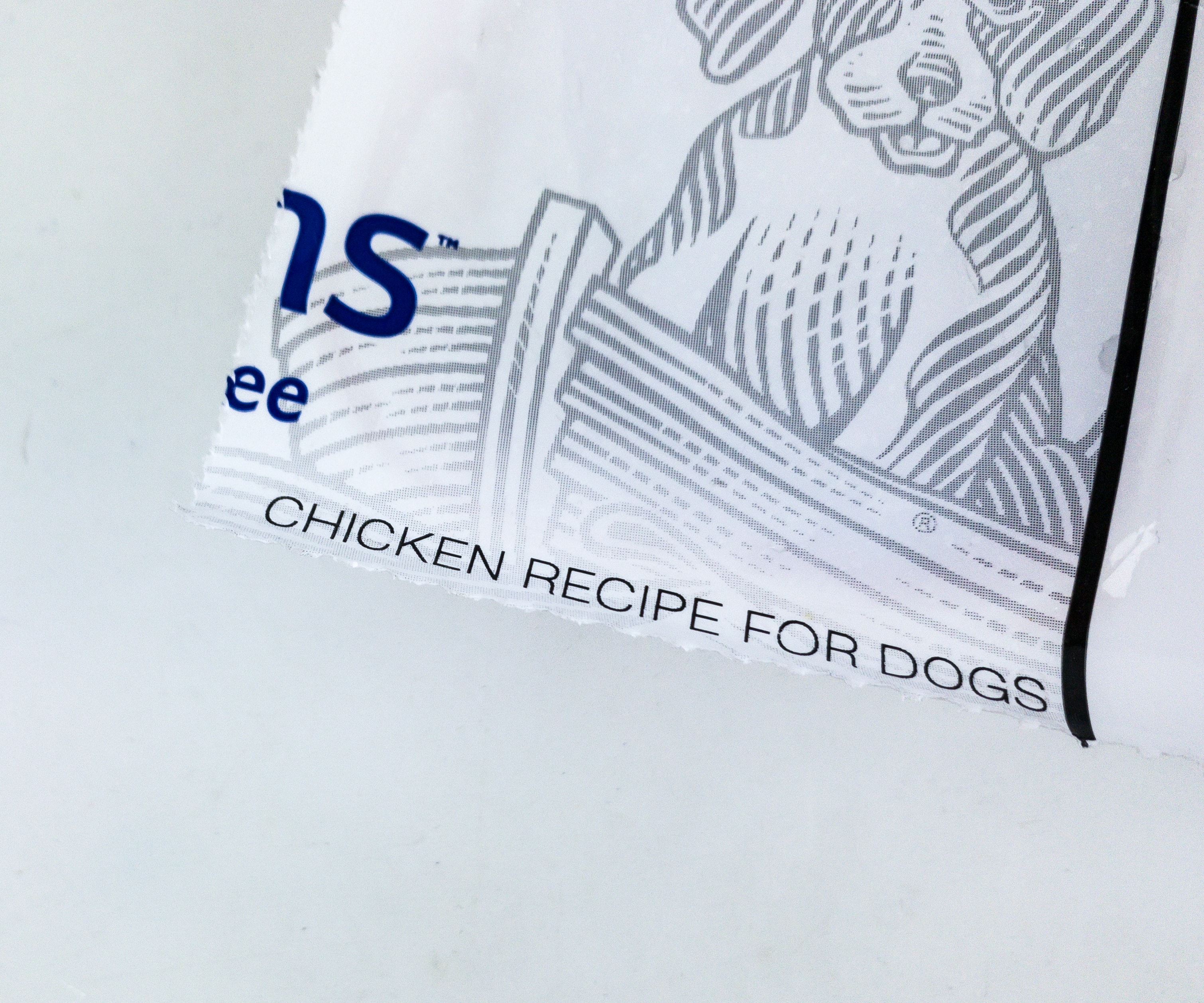 First up is the chicken recipe, made from free-range chicken.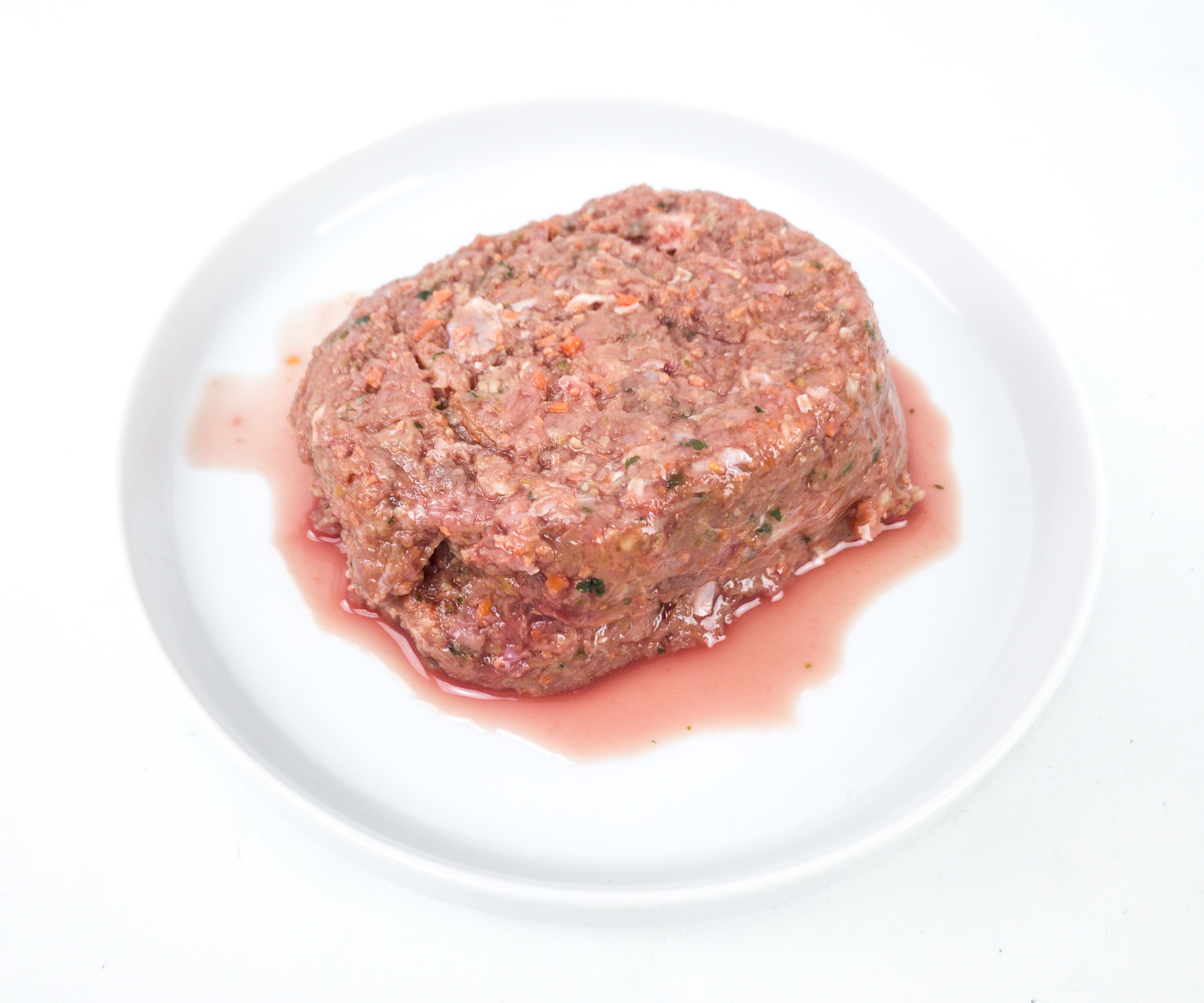 You can see how fresh the meats are!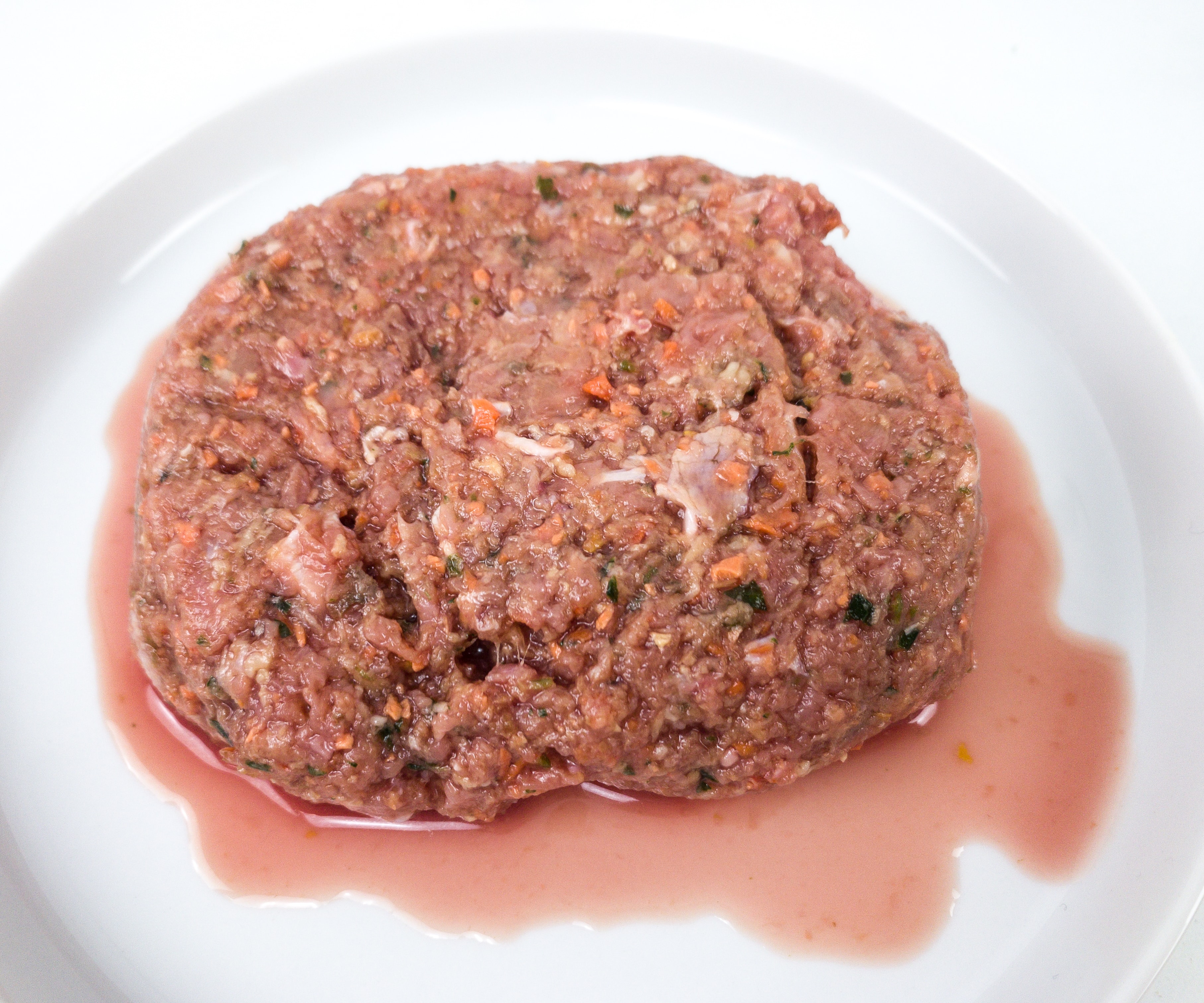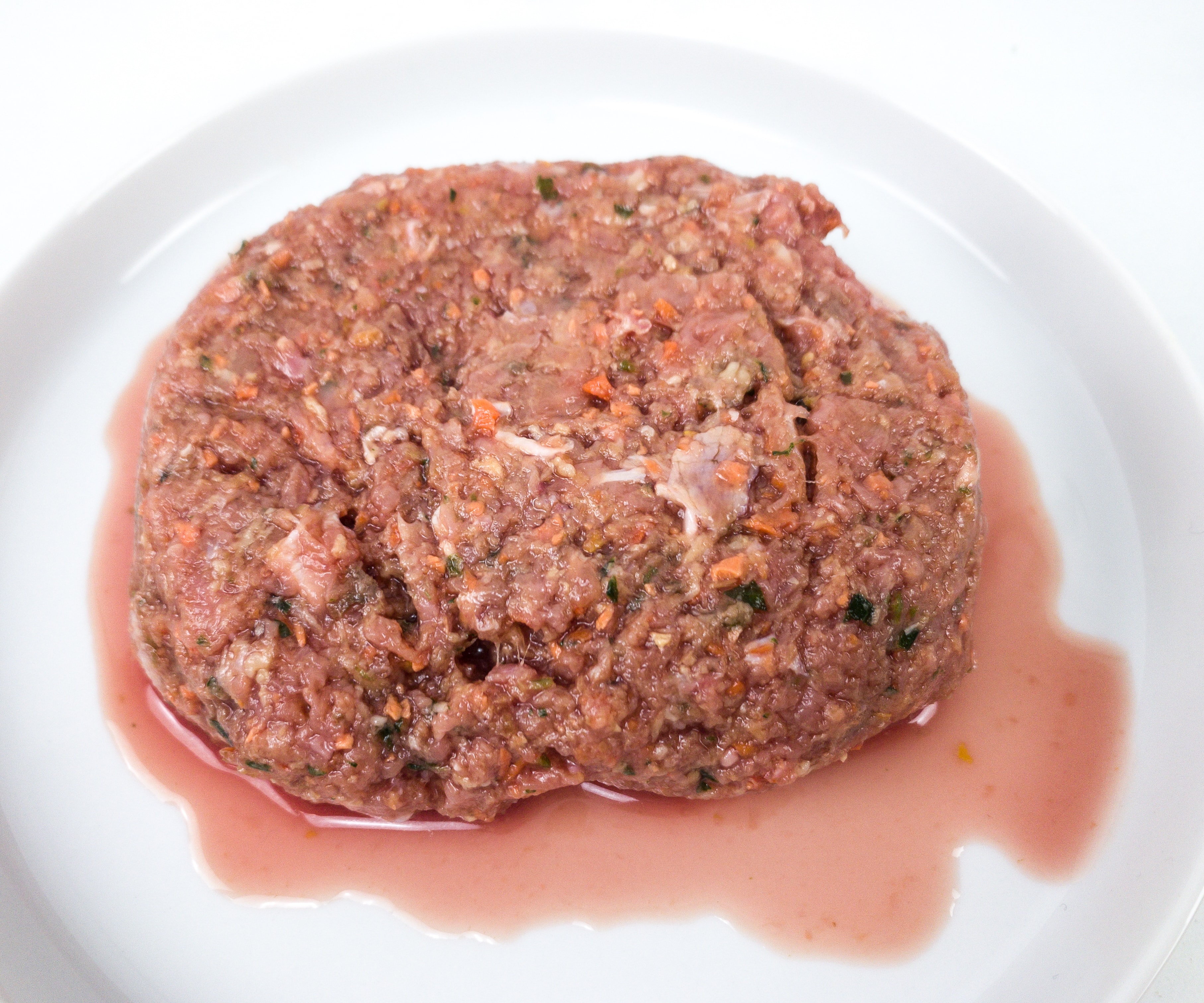 You can also see the bits of organic veggies added to the meal.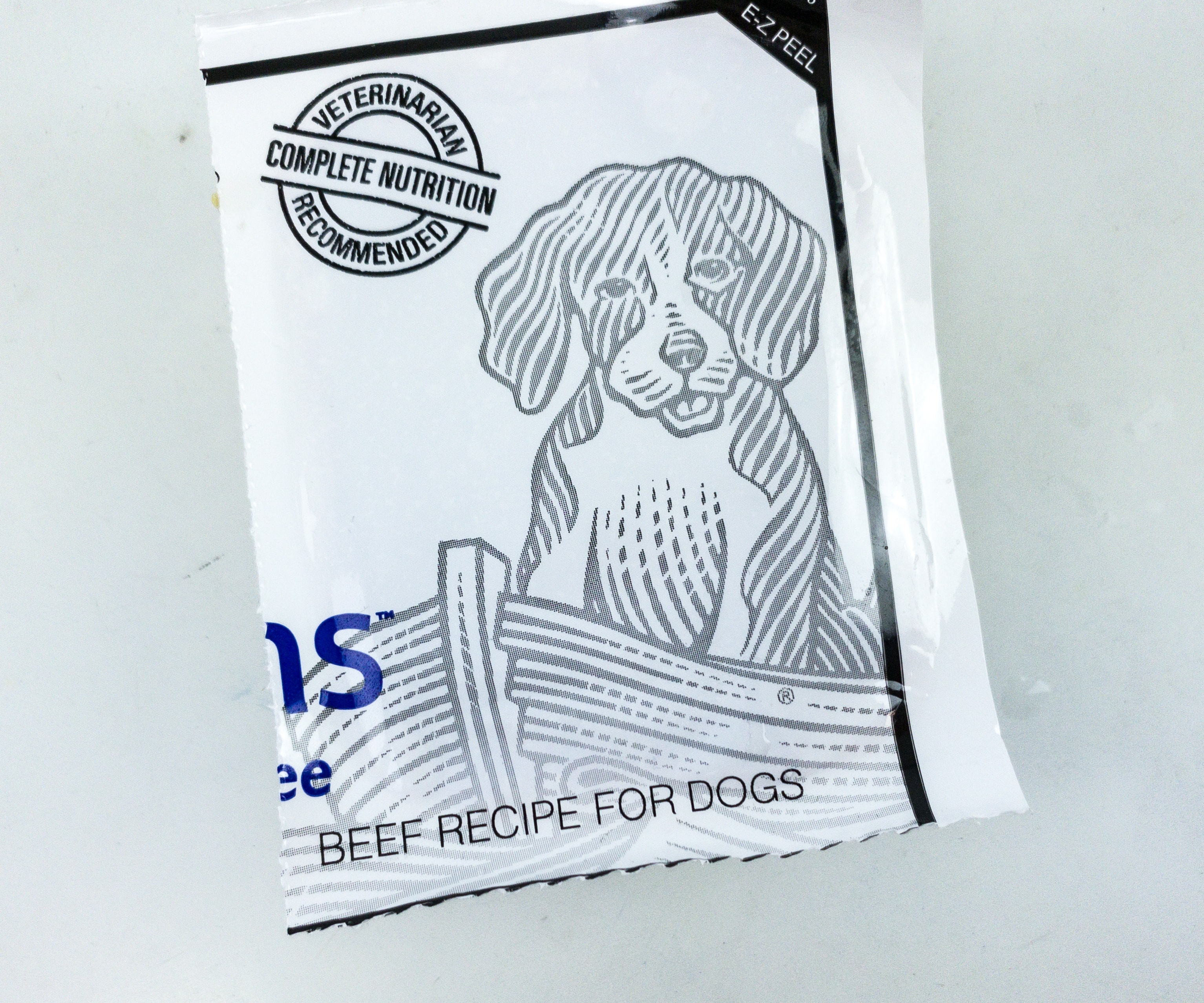 The next meal that we tried is the beef recipe.
Compared to the chicken meat, which is more pinkish in color, this is more of a brown.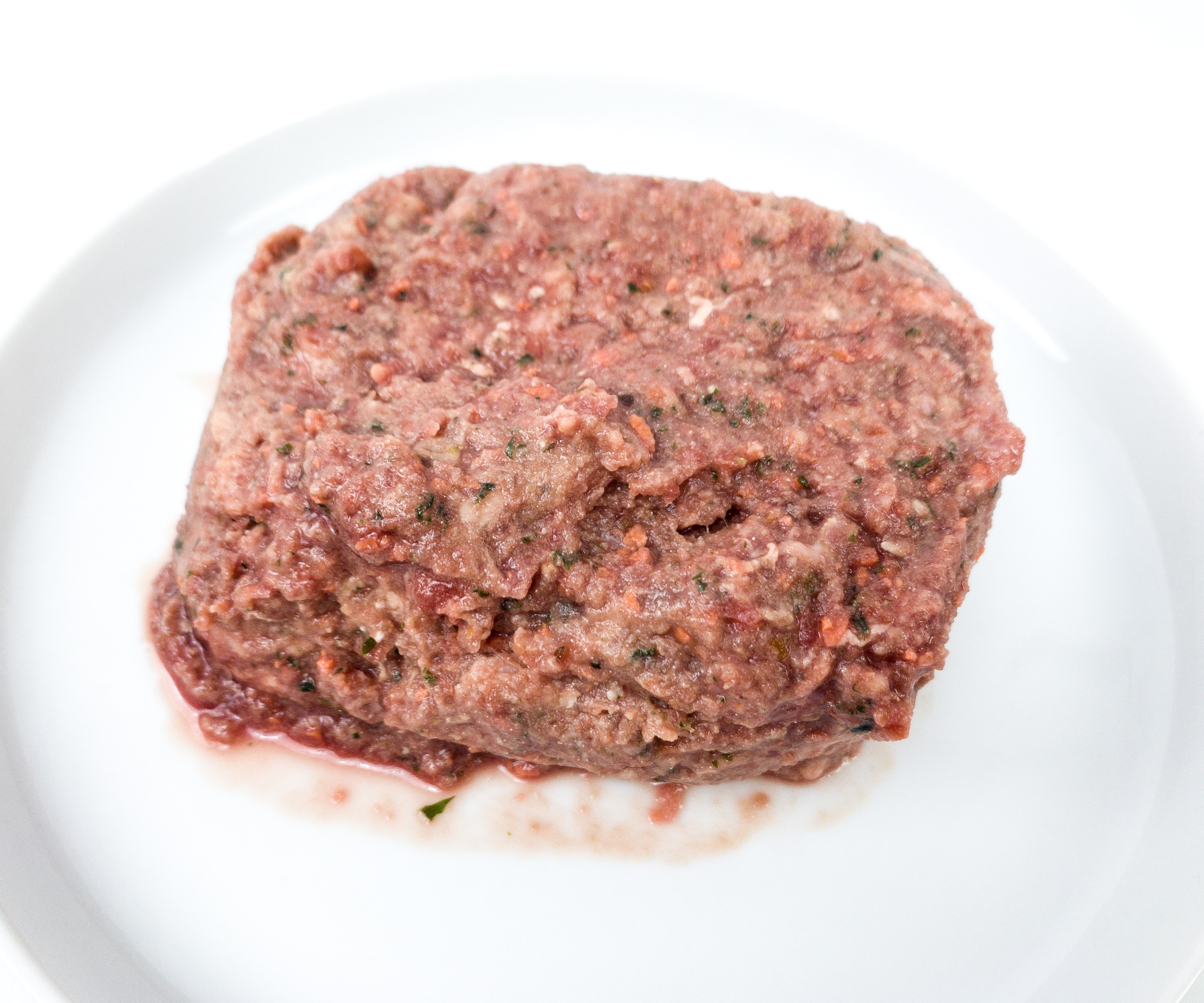 The meats are really fresh, so as the veggies on it.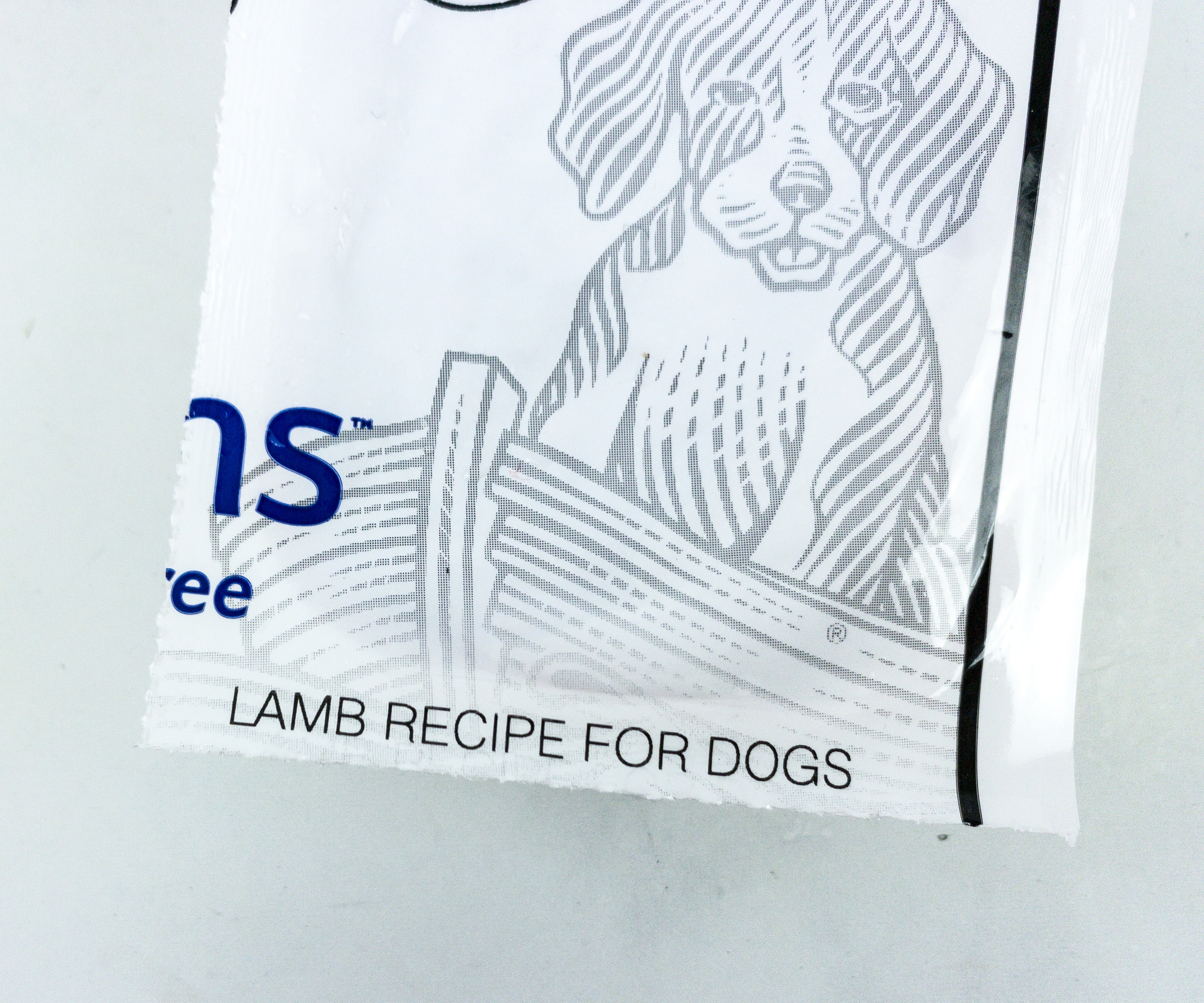 If your dogs are allergic to red meat, lamb is a perfect alternative.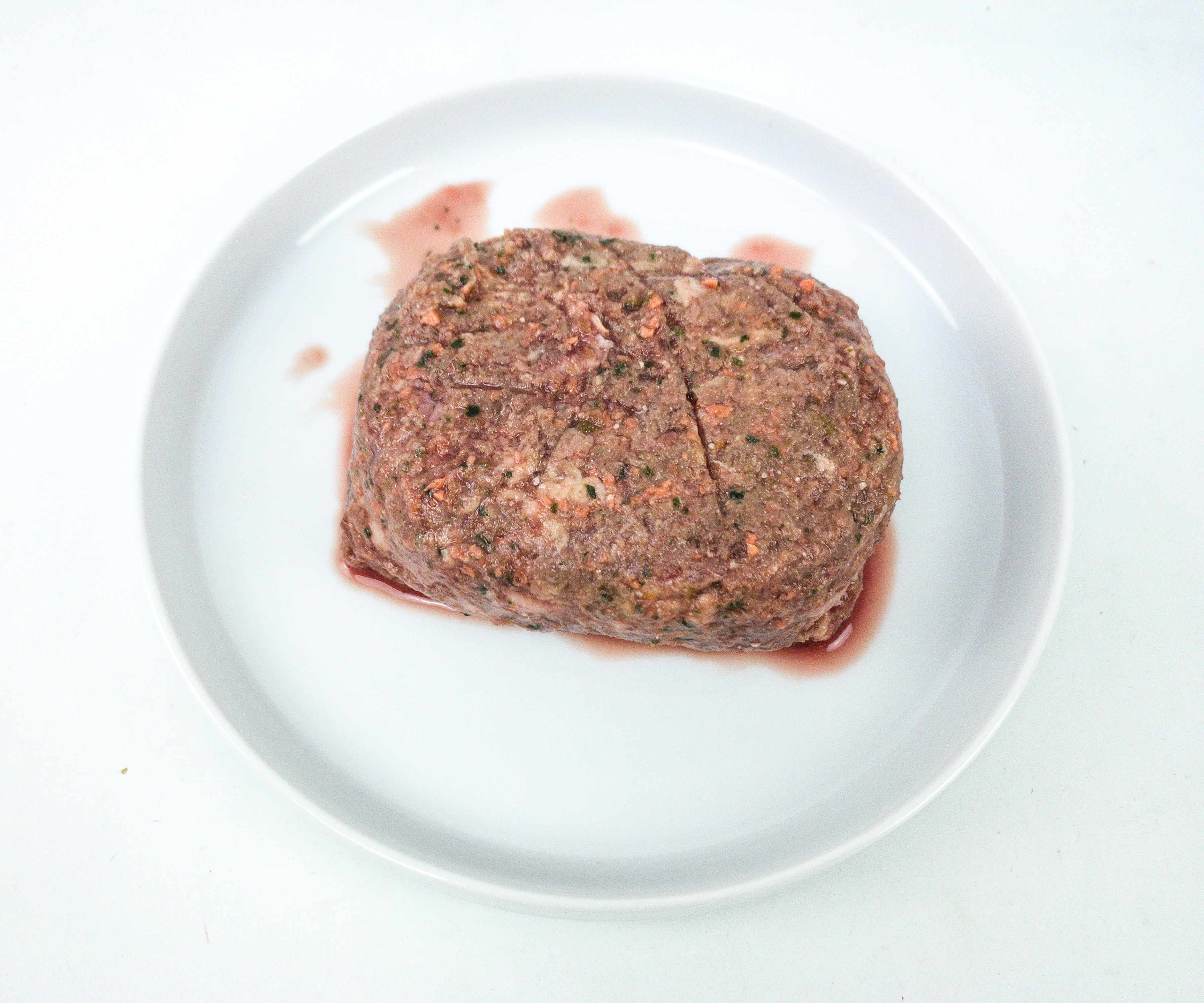 The color of the lamb recipe is slightly darker than the chicken but definitely lighter than the beef.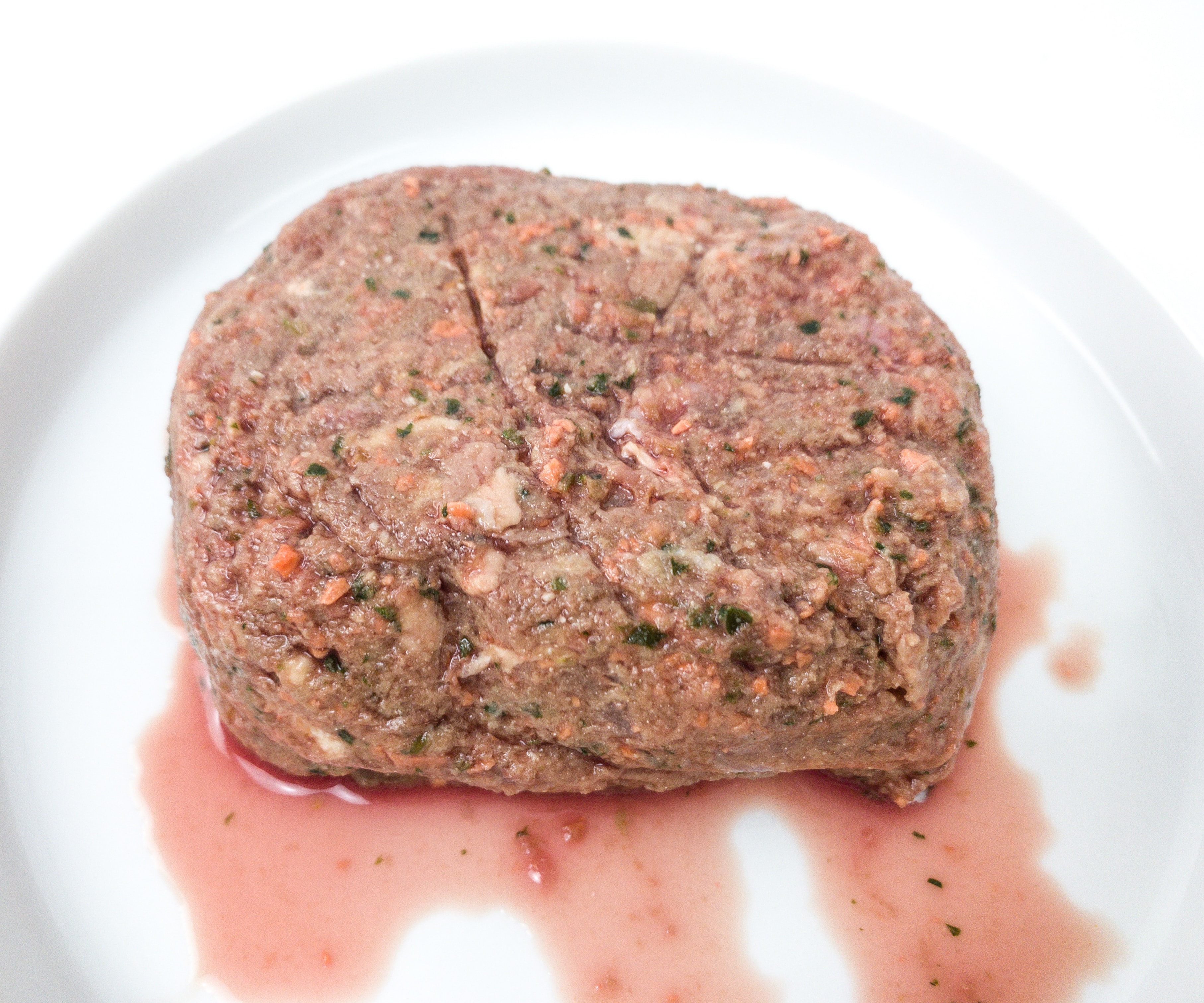 An excellent source of protein, I bet this will definitely keep the pups healthy and full of energy.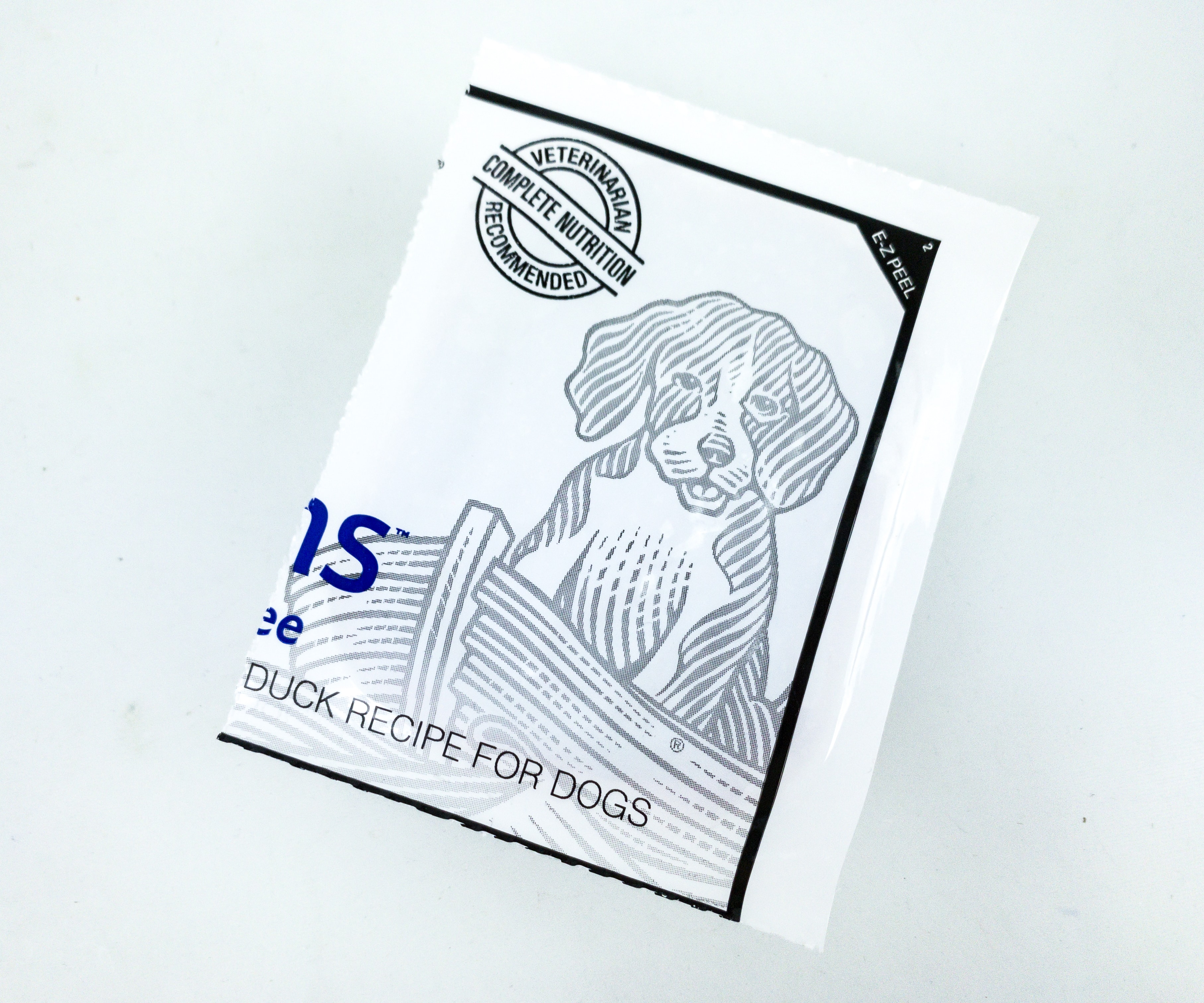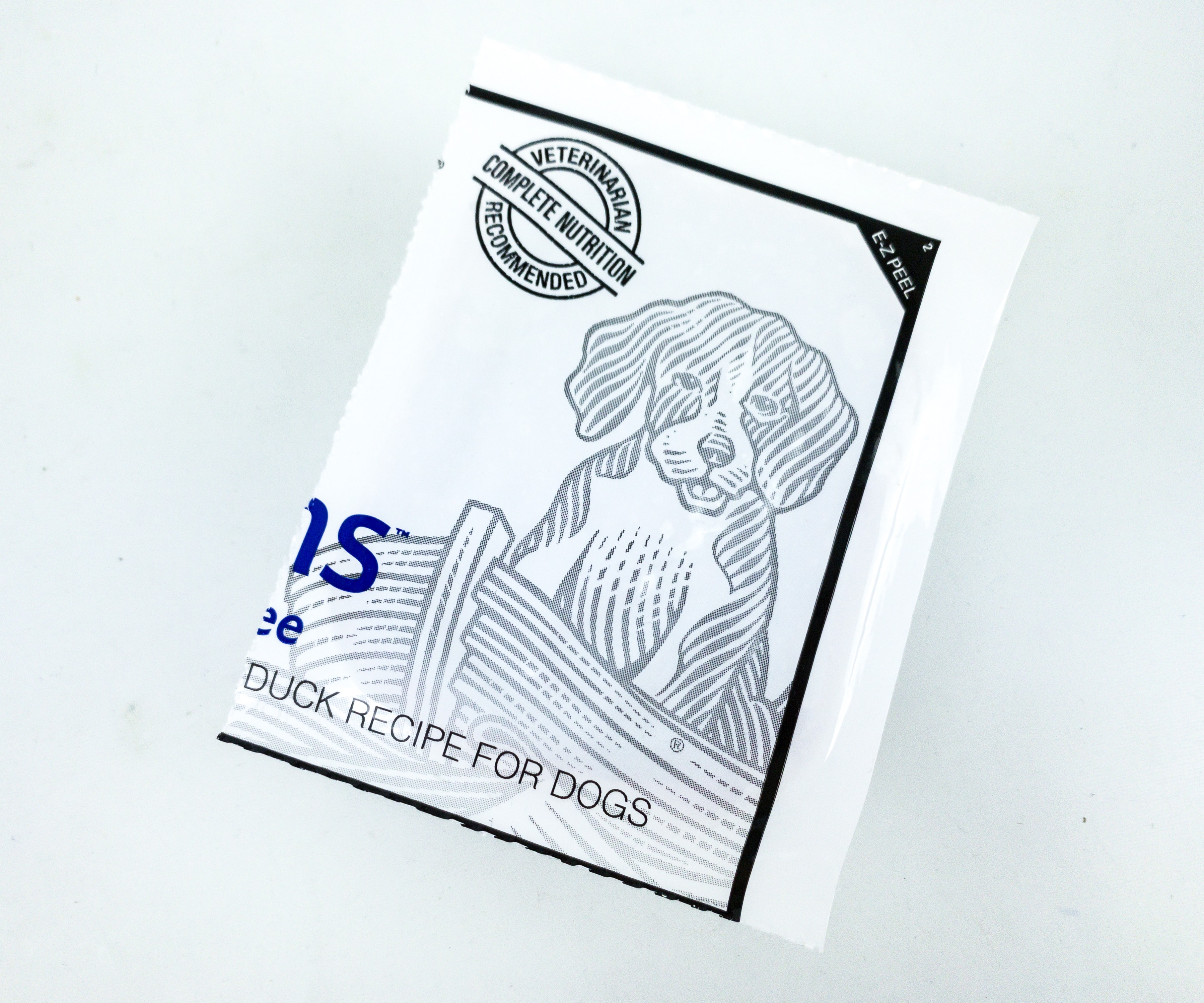 Duck meat will help the pups as it supports their metabolism and cardiovascular health.
Duck meat is darker compared to chicken, and it provides high-quality protein.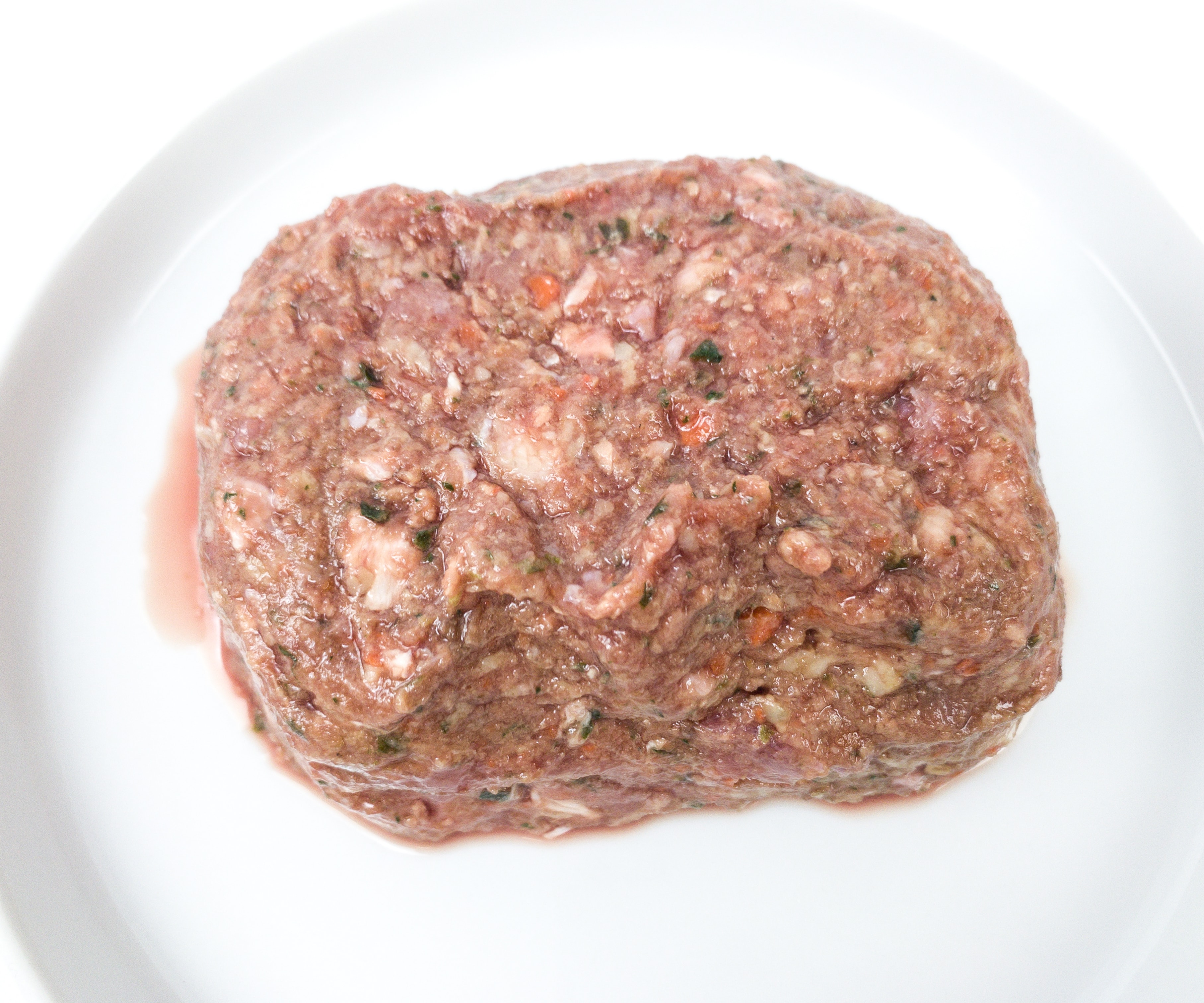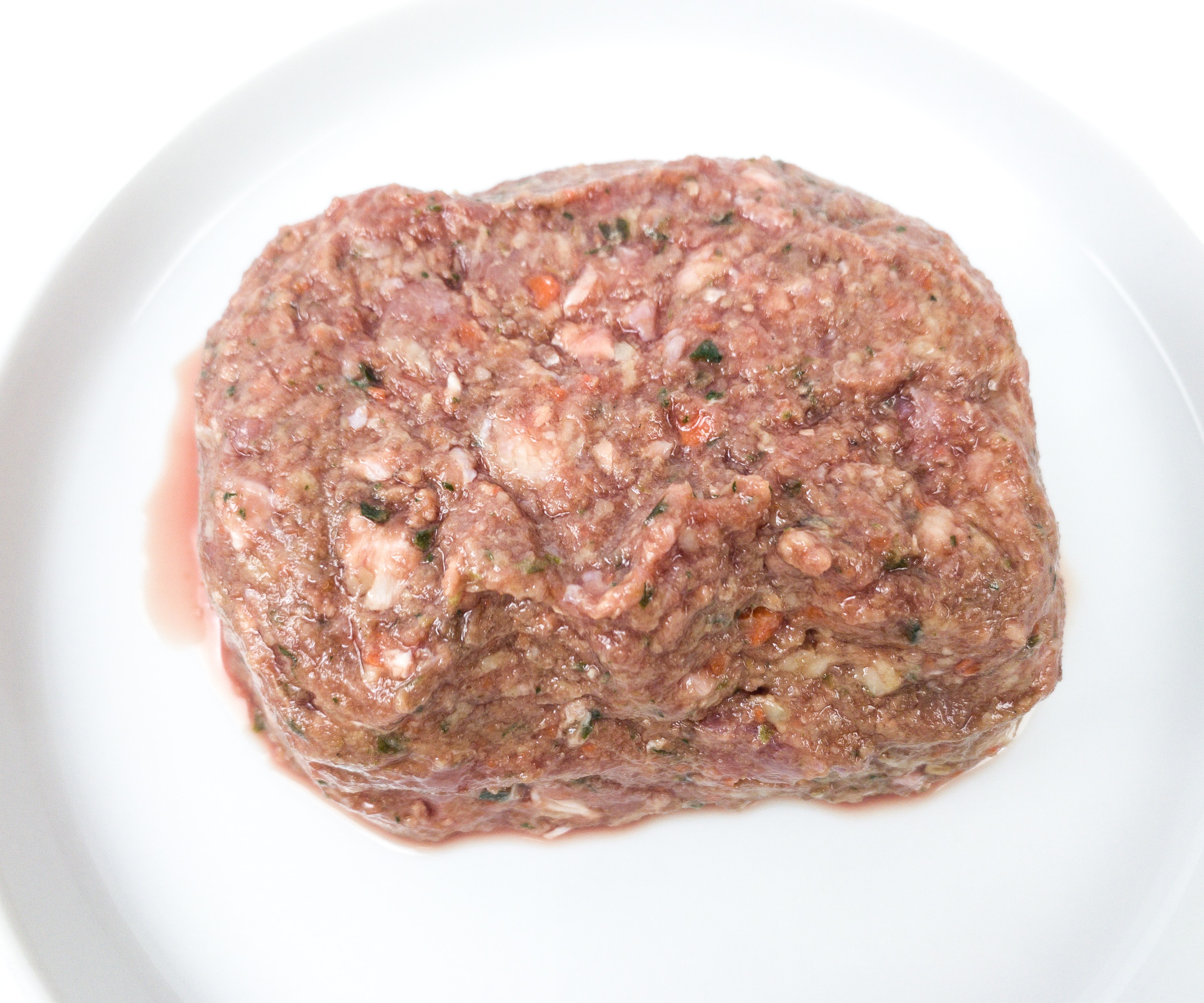 It's easier to incorporate this kind of diet to our dog's meal by portioning them and add them little by little to their usual food.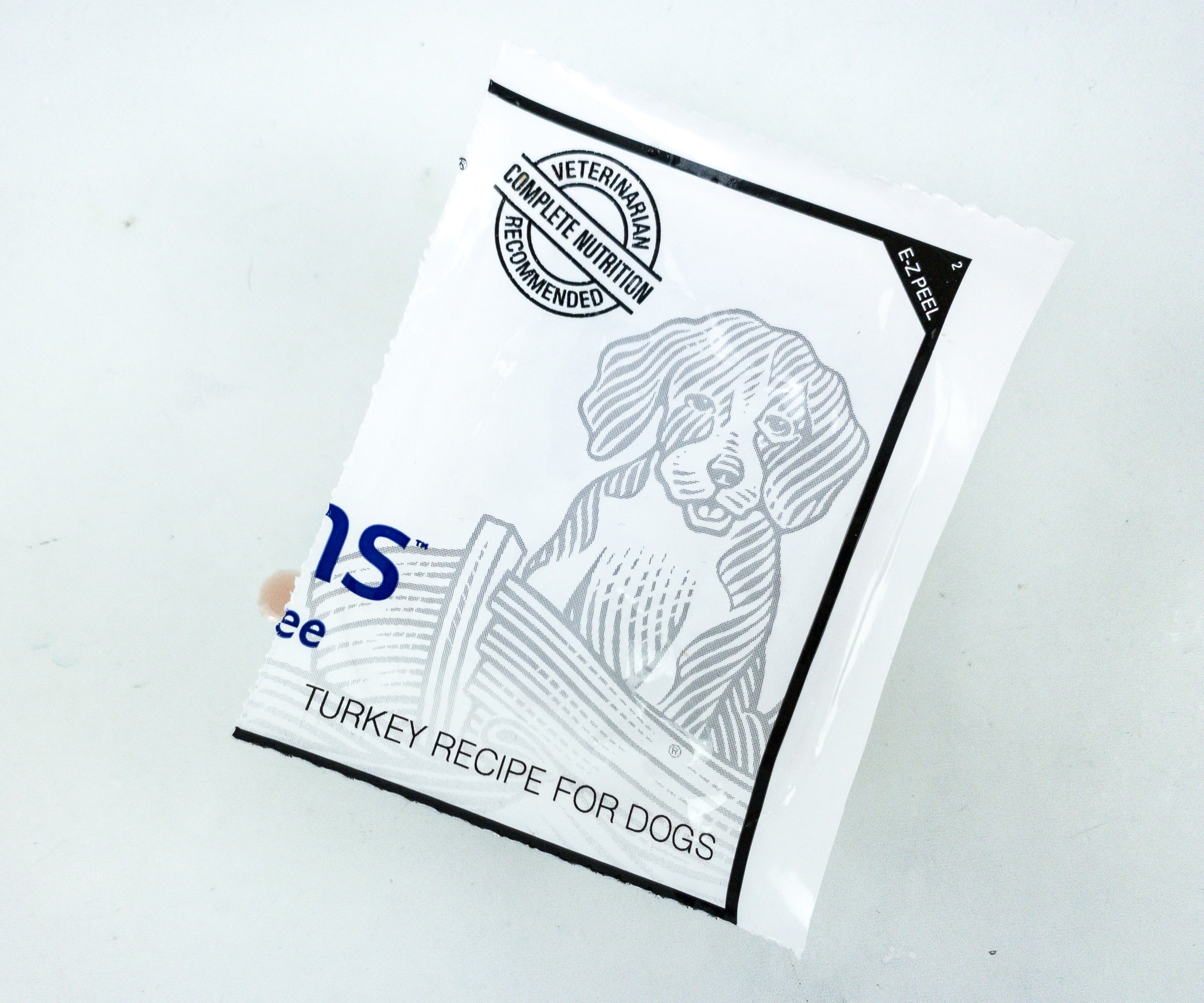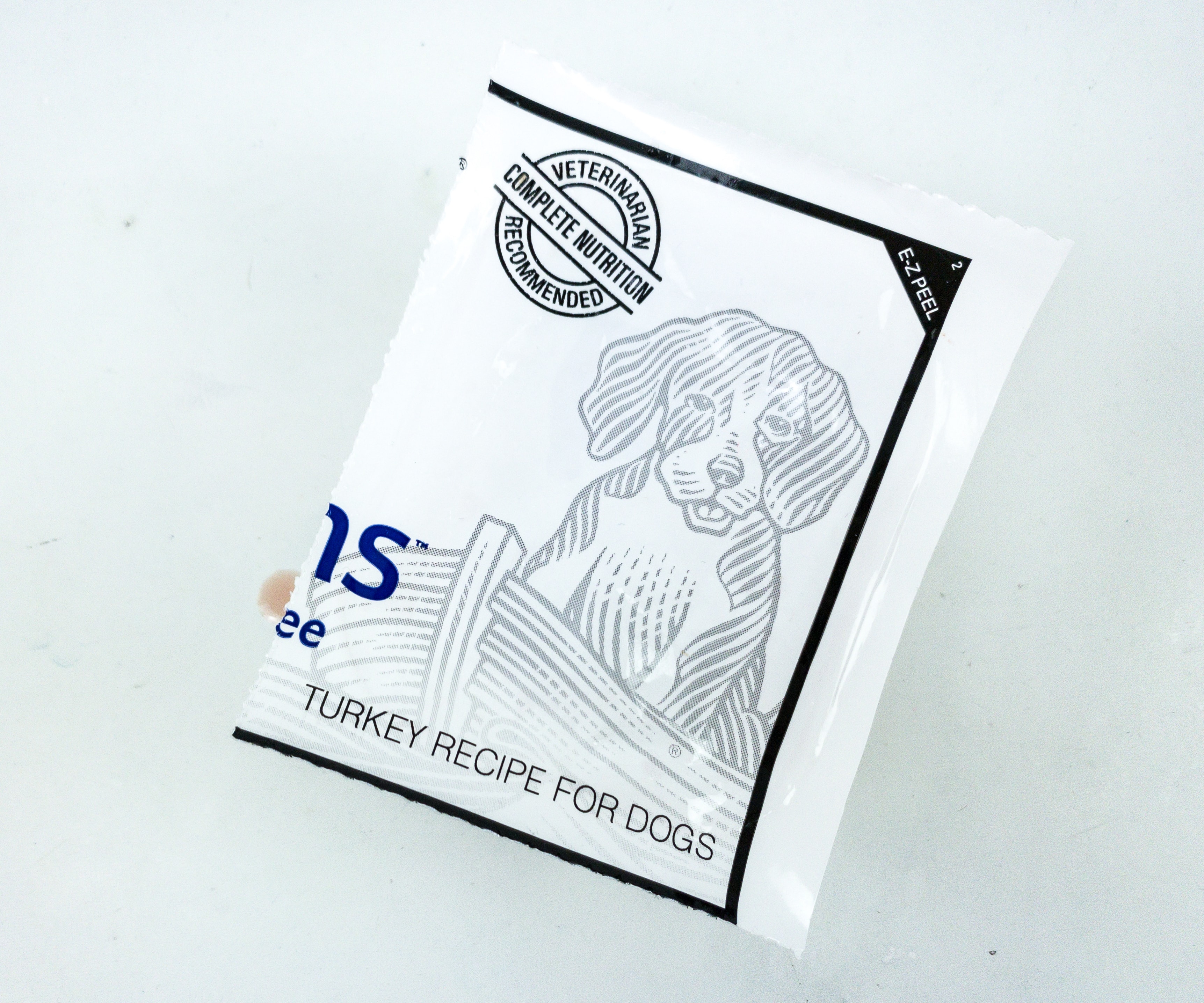 Leaner meat like turkey is great in regualting blood pressure and boosting the pups' immune system, so this is a great addition to their diet.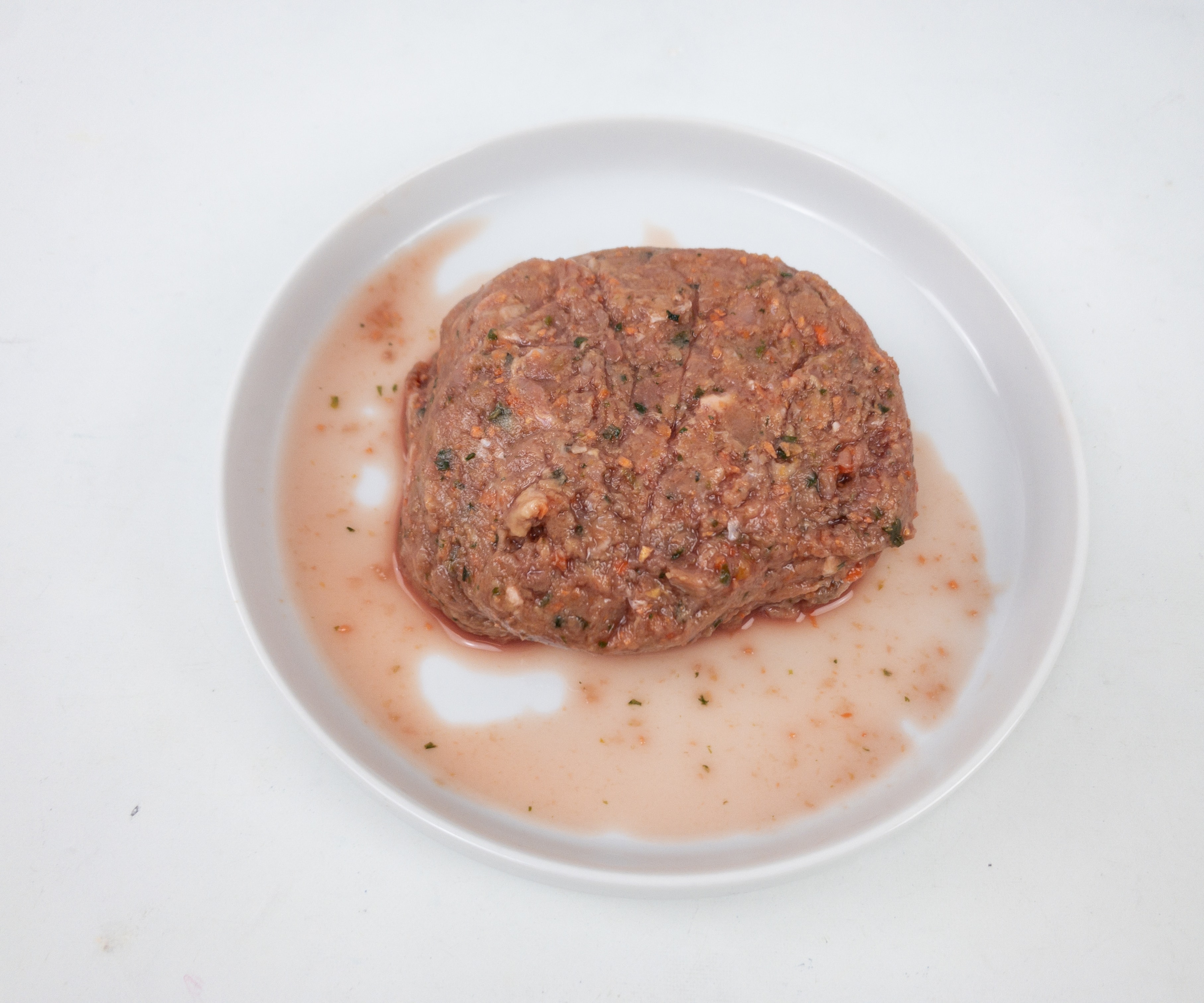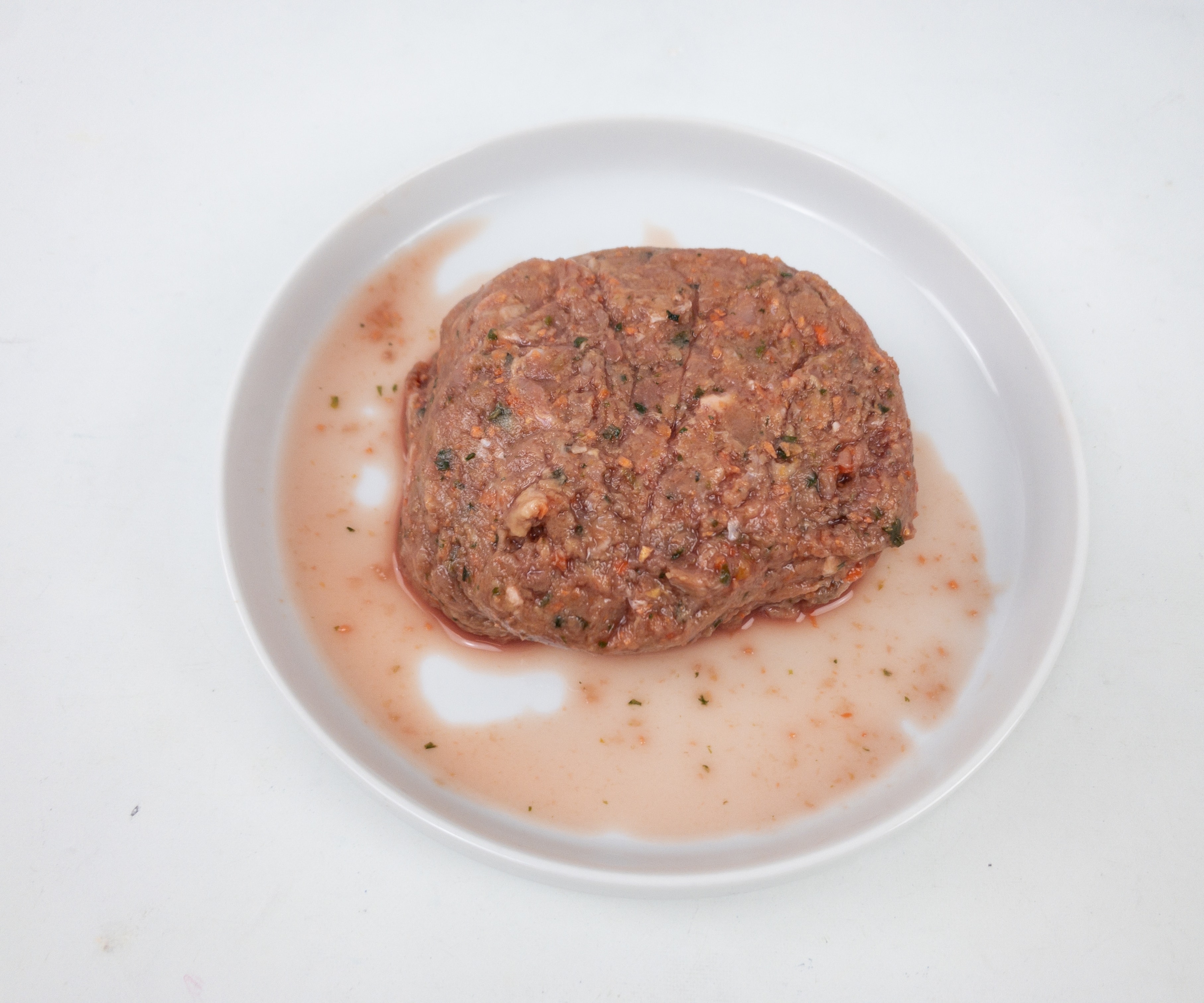 The turkey recipe actually has a similar look with the duck one.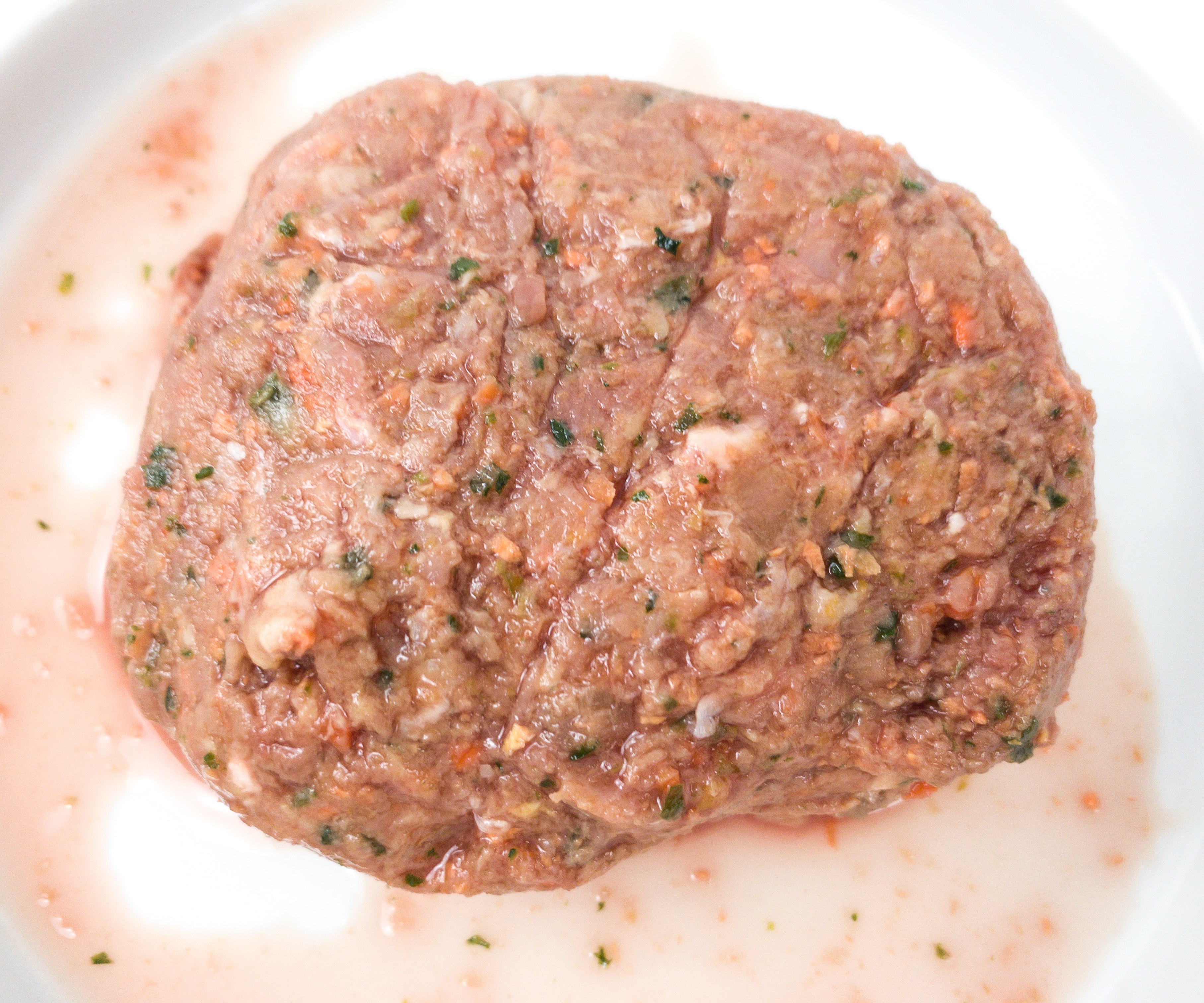 The meats are well ground, and it's easier for the dogs to chew and digest, and they'll easily absorb all the nutrients from these meals!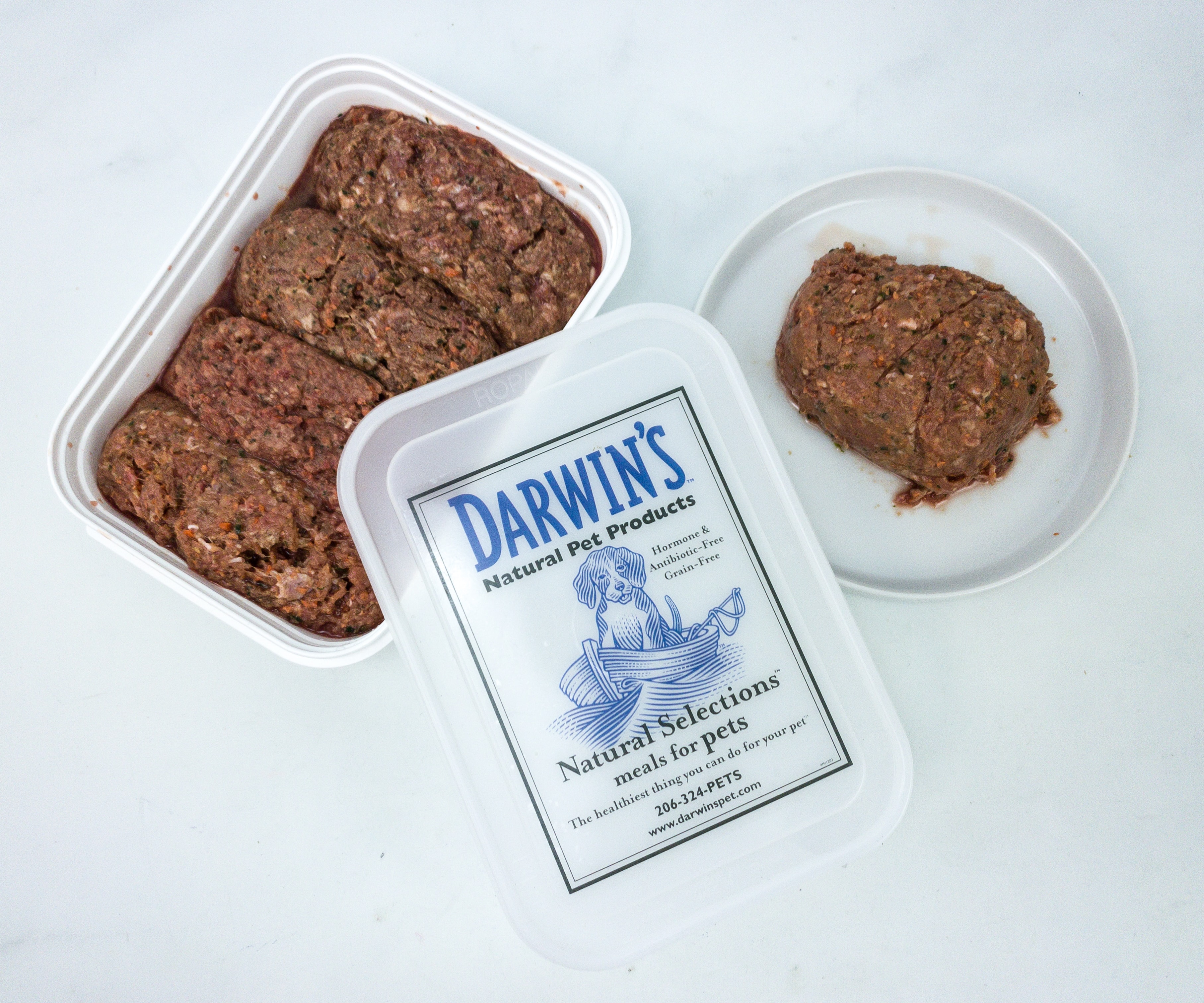 We also tried to use the included container. It's a nice and easy storage for the recipes and we can easily portion them out.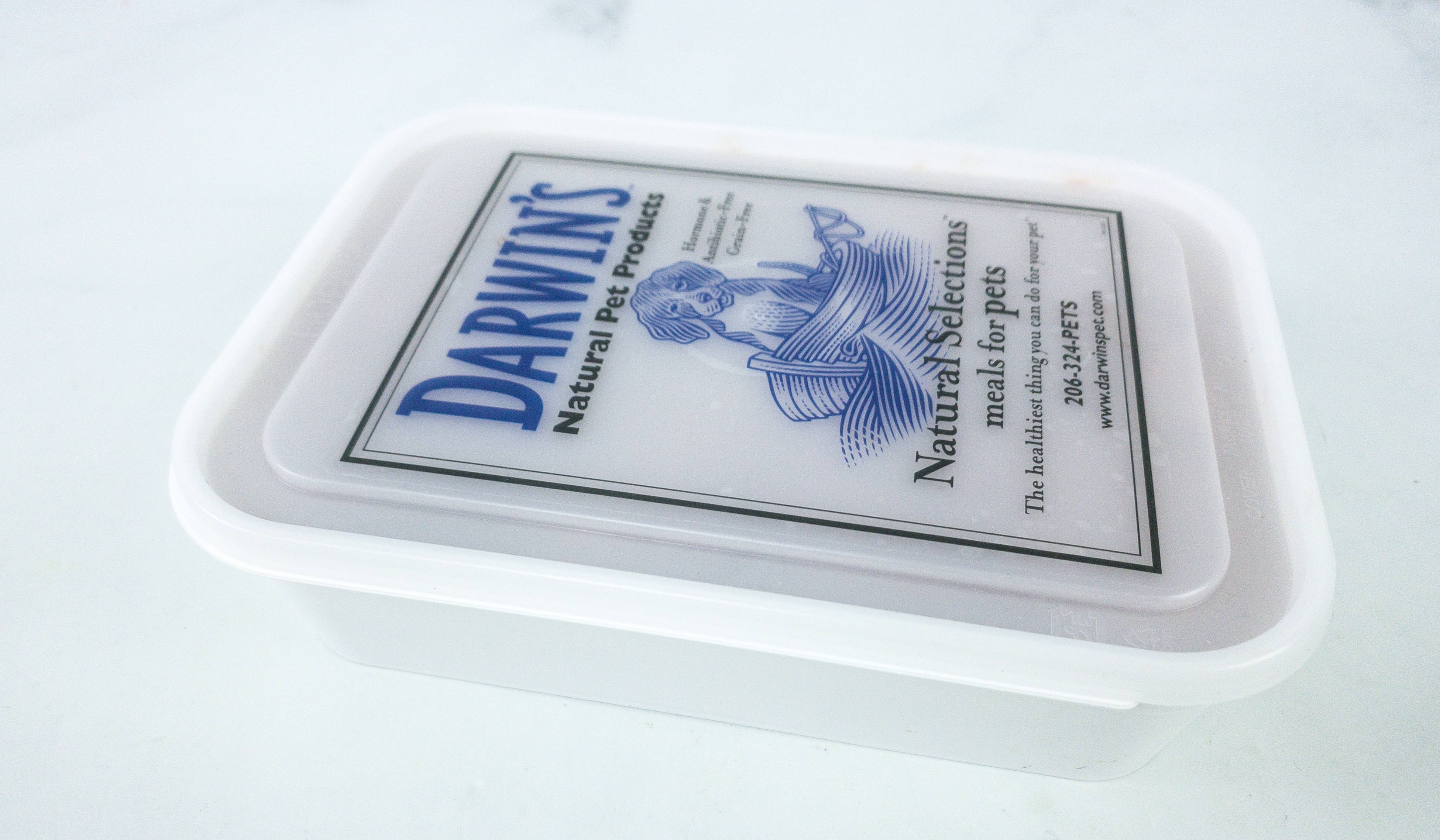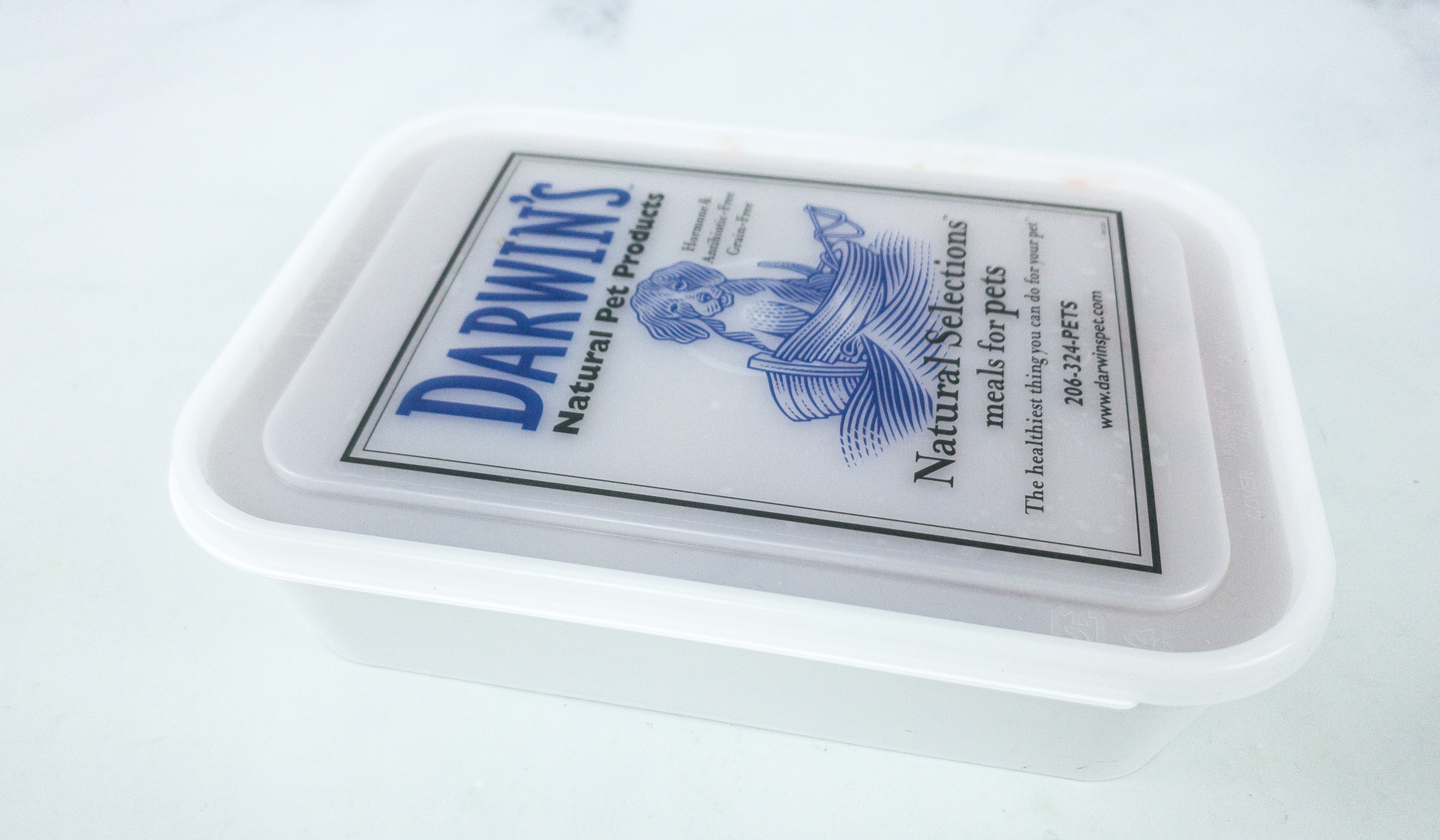 The lid keeps the pet food fresh and away from contamination.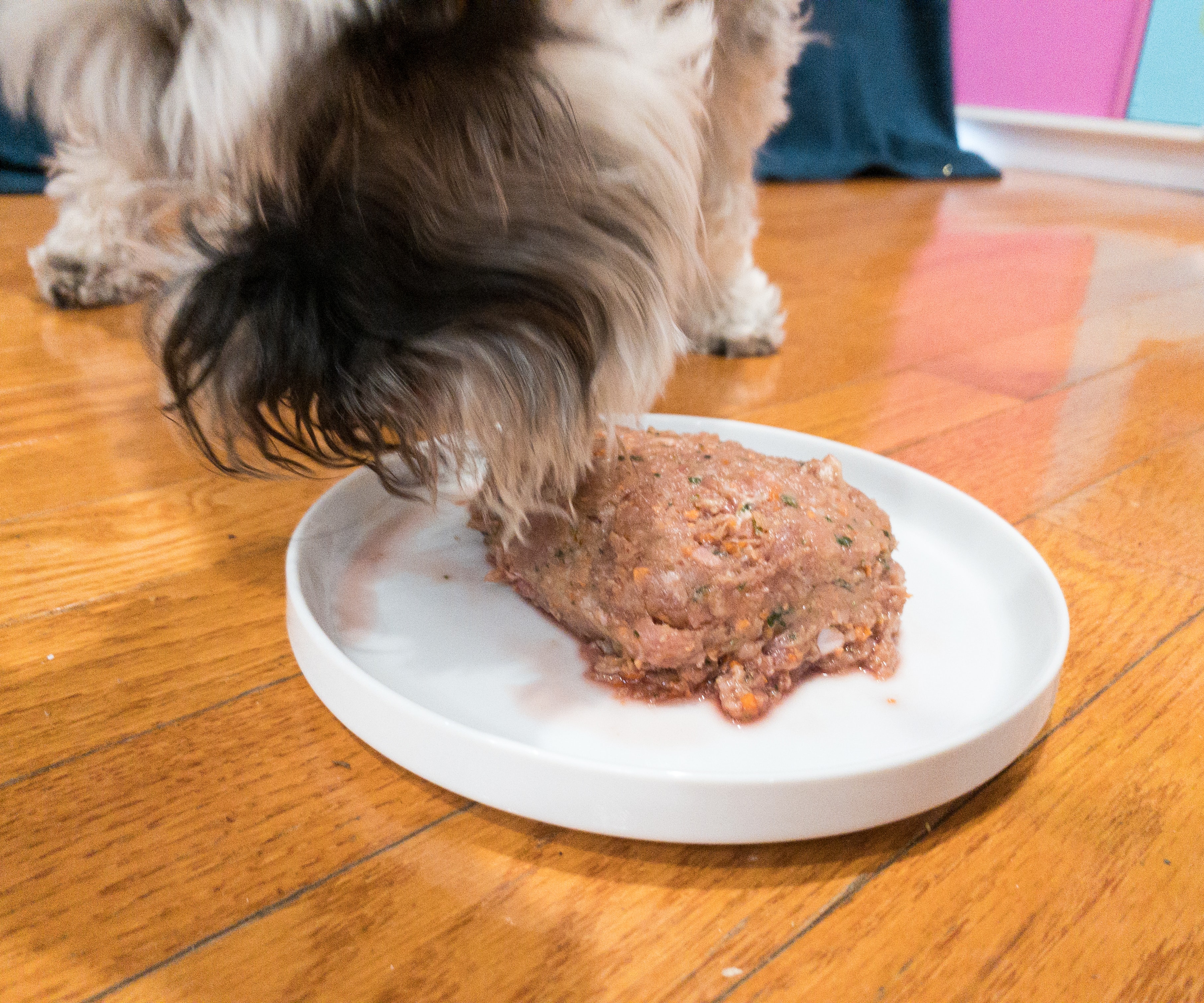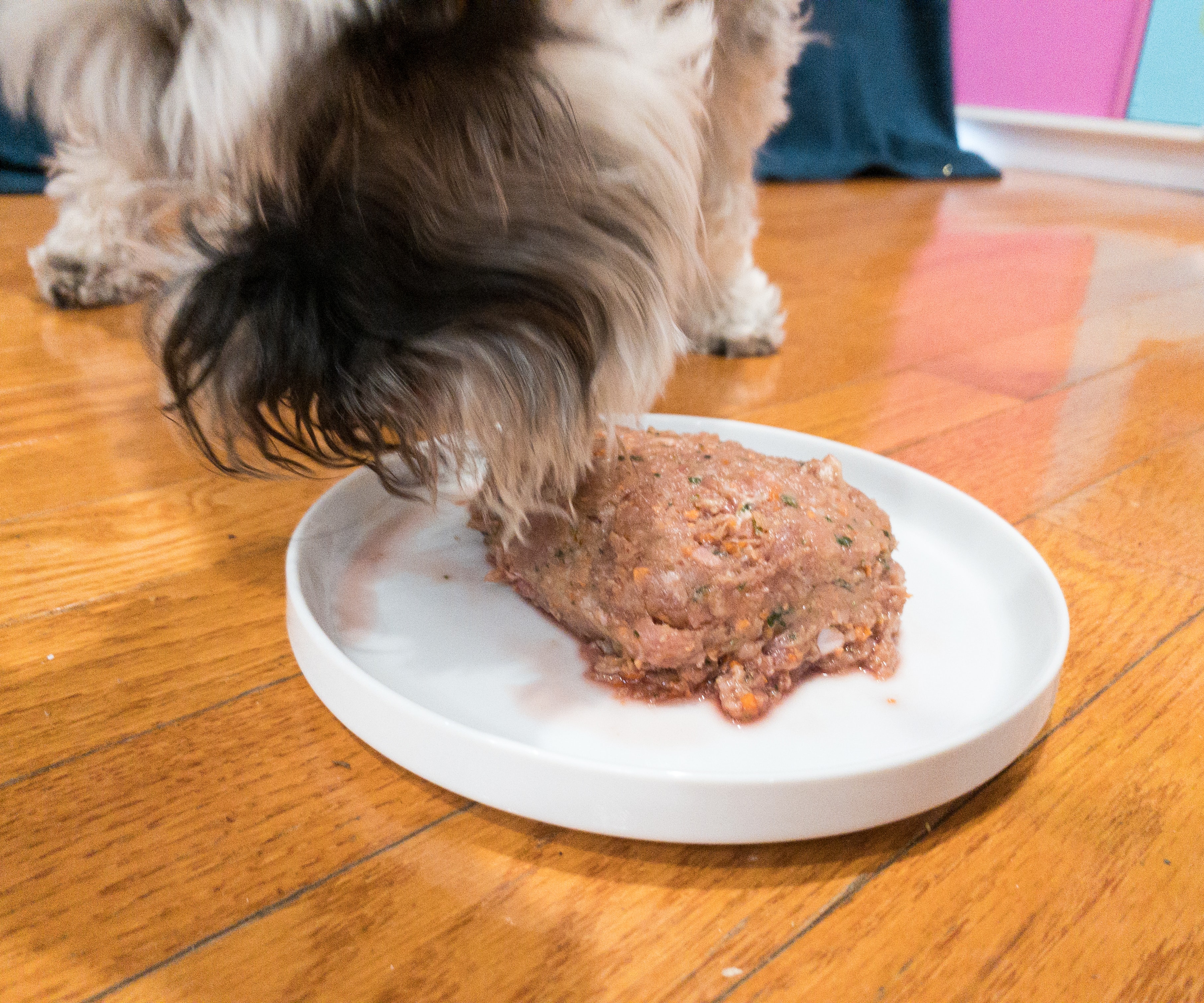 Here's our pup taking a bite of the new meal!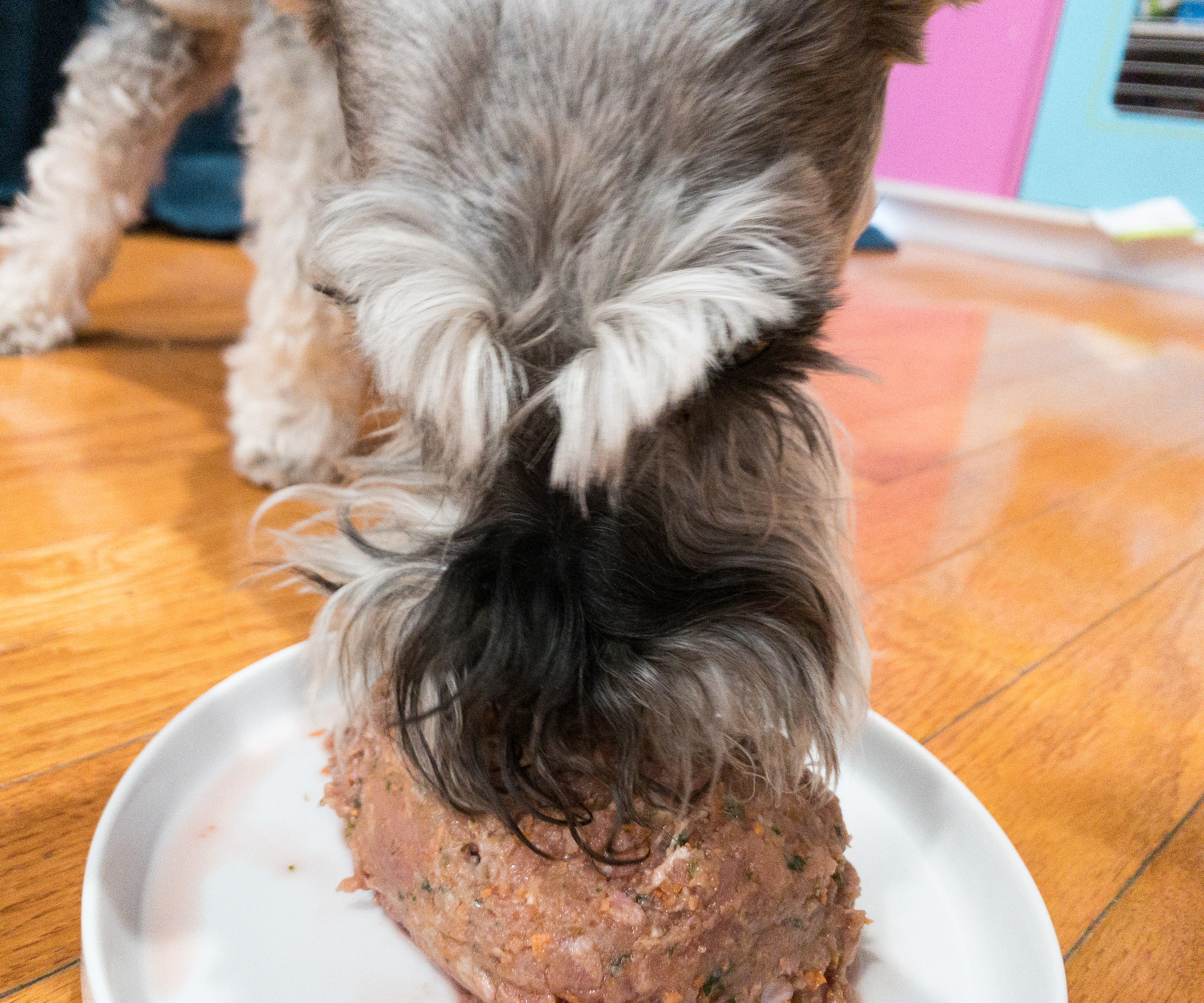 At first, she kept on sniffing, and when she finally started to take a bite, it was hard to stop her!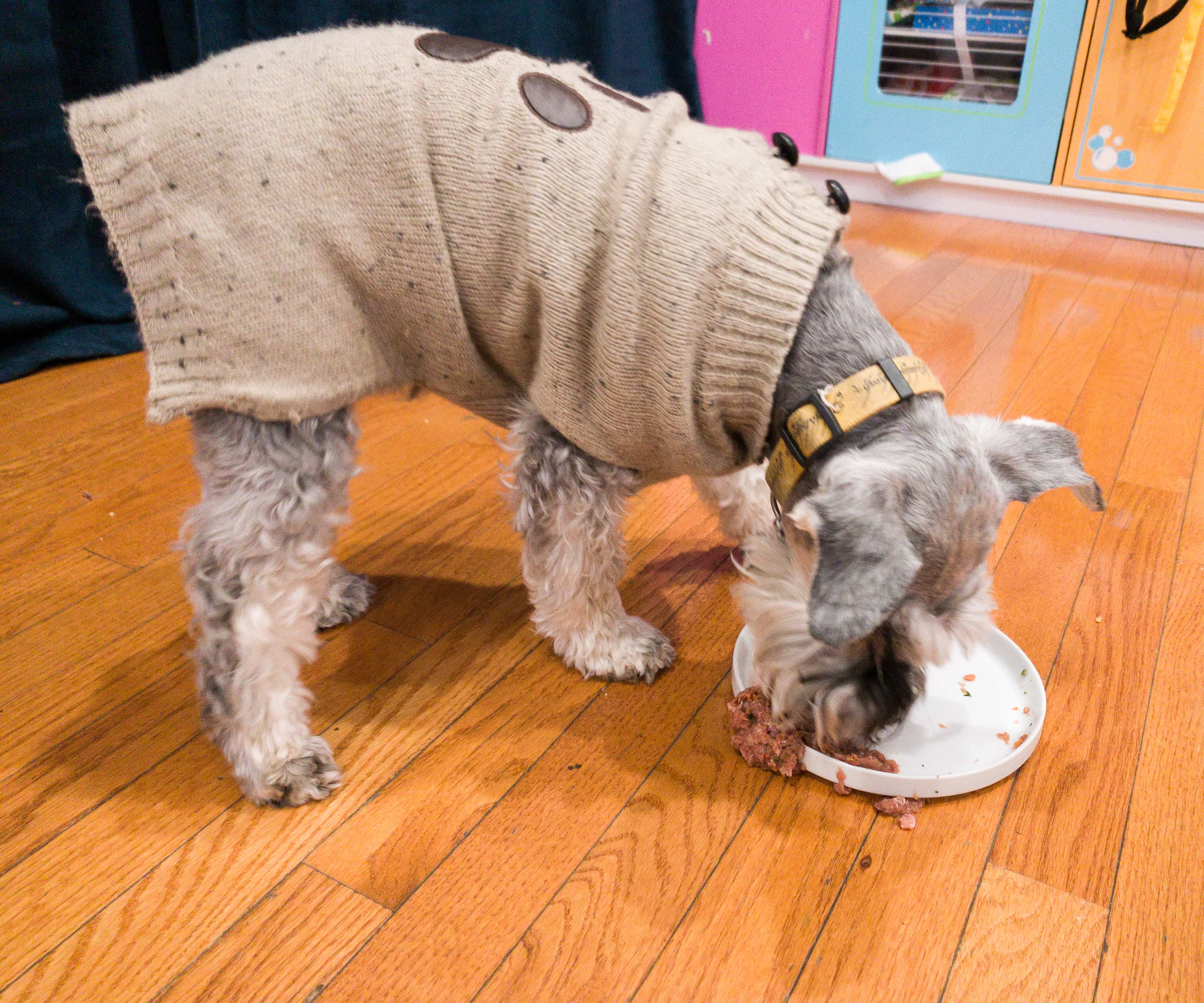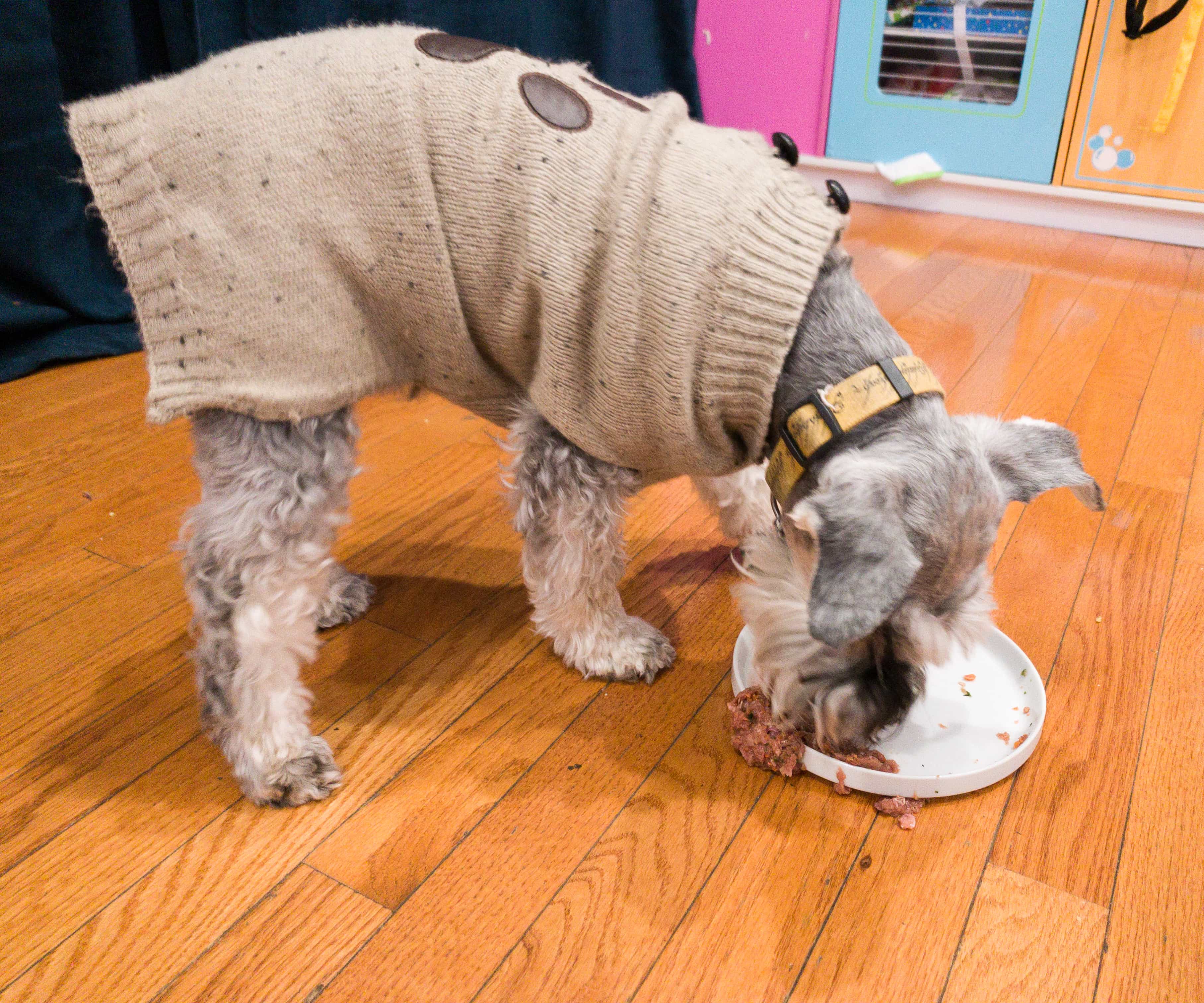 She can easily finish a serving of these recipes!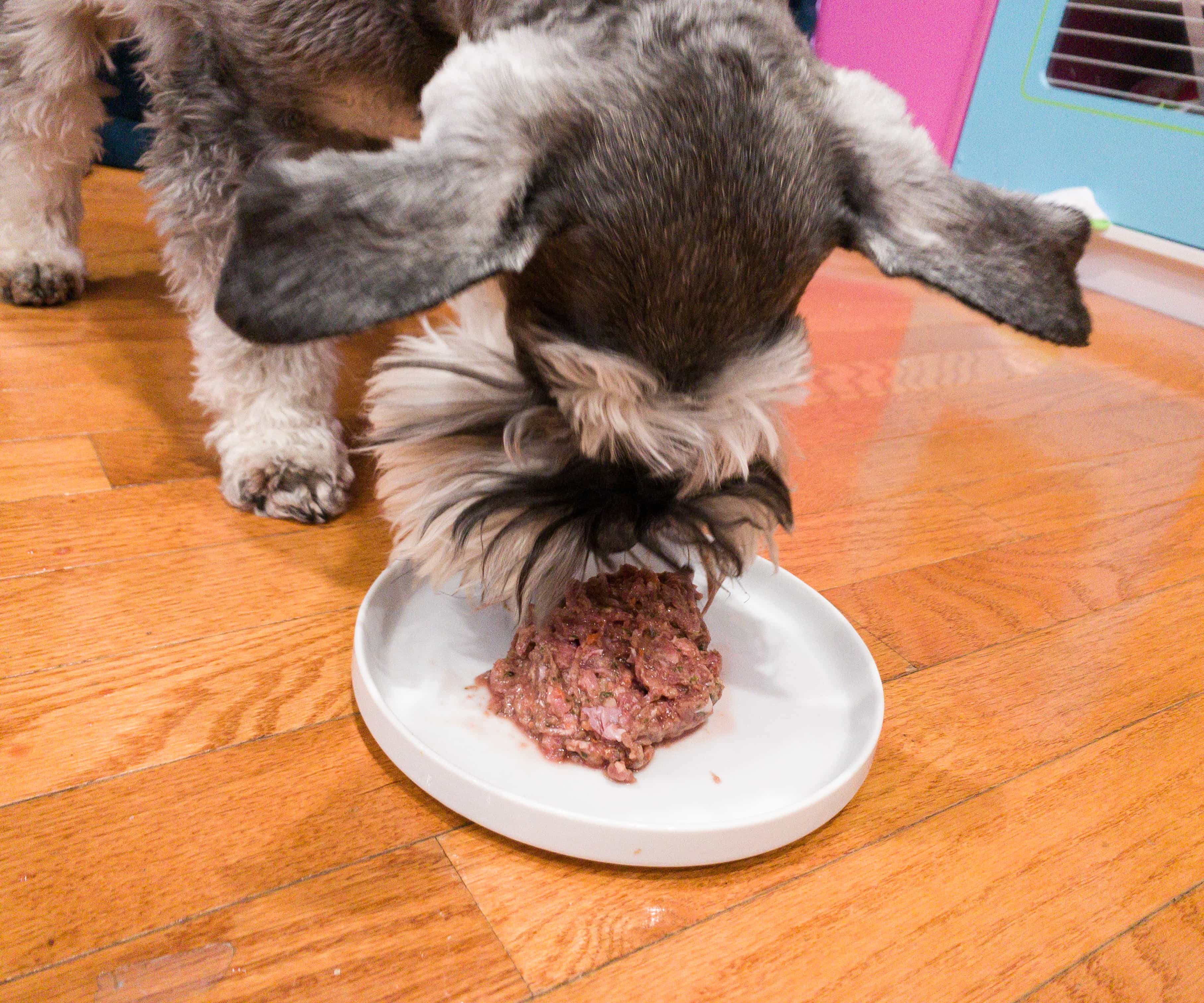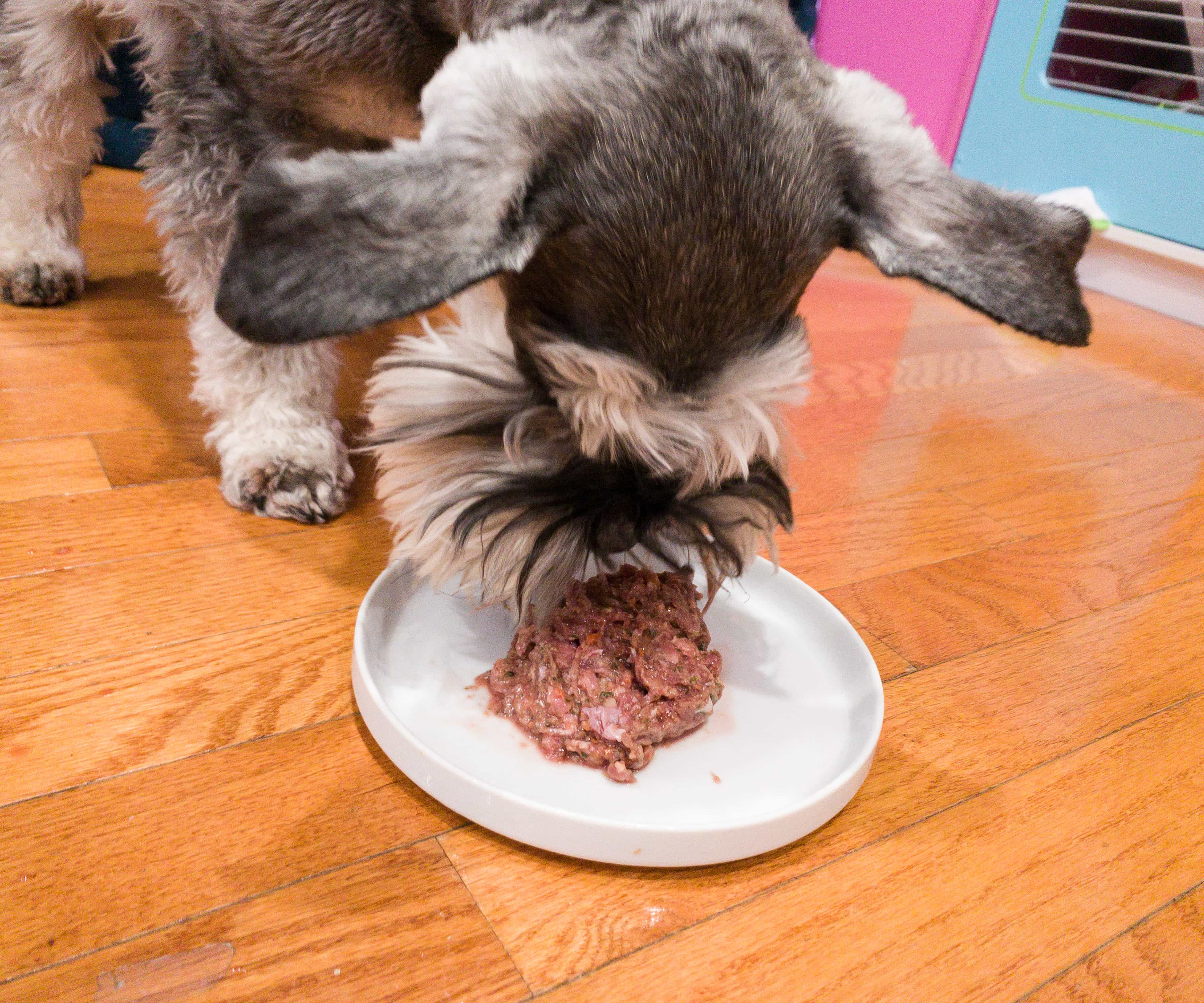 She licked her bowl clean! Lindy, our senior dog, is absolutely wild over this [our two year old Dean will eat anything]. Warning – if you have a dog with selective taste, it might be hard to get them to go back, but that's ok, because there are so many benefits to feeding raw diets, especially knowing that finicky eaters will get a cleaner diet and all their nutrition in.
Raw meat diet is widely promoted nowadays as it will benefit the dogs, especially those who are also aging. This diet is also said to be suitable for dogs with health and weight management issues, and those with allergies. Another advantage is that they help increase mobility for older dogs and also helps in improving their digestion. Raw meat is also packed with all the vitamins and nutrients that the dogs need, and helps improve their immune system, cardiovascular health, abe even promotes shinier and healthier skin and coat, as it provides more energy and stamina. I like that Darwin's use free-range meats and mix them with organic vegetables. The dog guide included in this box is really helpful too, as we learned more about the benefits of transitioning our pups in this kind of diet. Our beloved dogs are liking all the variants so far!
What do you think of this month's box?