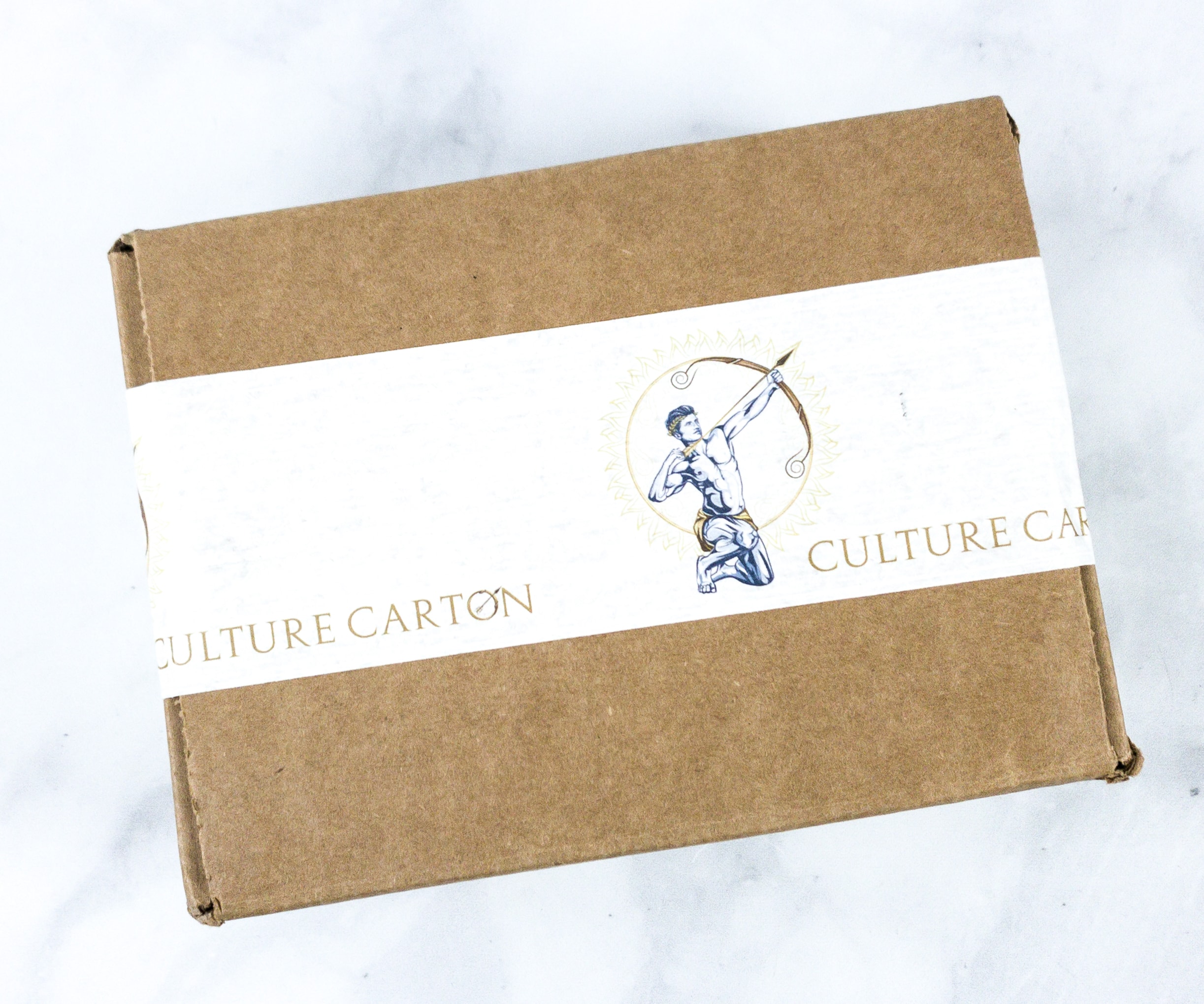 Culture Carton is the subscription box for men that embraces themes relating to self-improvement. Whether it be improving one's mind, health, style, or career, this box is for the man who wants to go above and beyond, not being content to be just ANY man. It is for him who wishes to strive toward a more cultured and sophisticated self. Among the items in the box is a book that a cultured man would want in his growing library, along with select accessories curated around a monthly theme related to improving some aspect of one's self.
There are 3 box options: Culture Carton Standard (men's lifestyle items + book, $45 per month), Culture Carton Essential (lifestyle items only, $35 per month), and Book Club (book only, $16 per month). This is the review of Culture Carton Standard.
DEAL: Get 10% off your first box. Use coupon code HELLOSUB.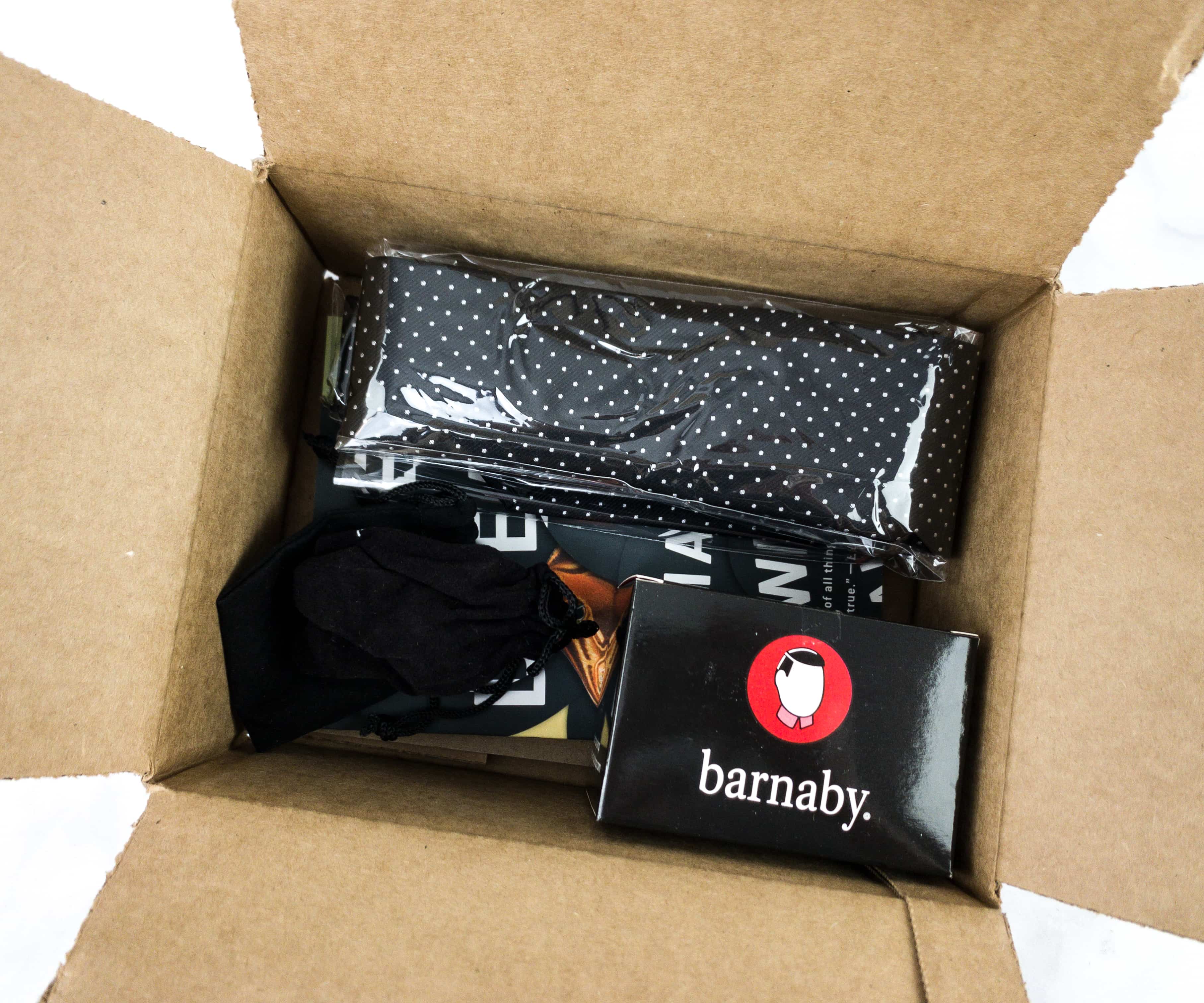 They are all looking good and neat upon opening. Some of the items arrived in their original packaging.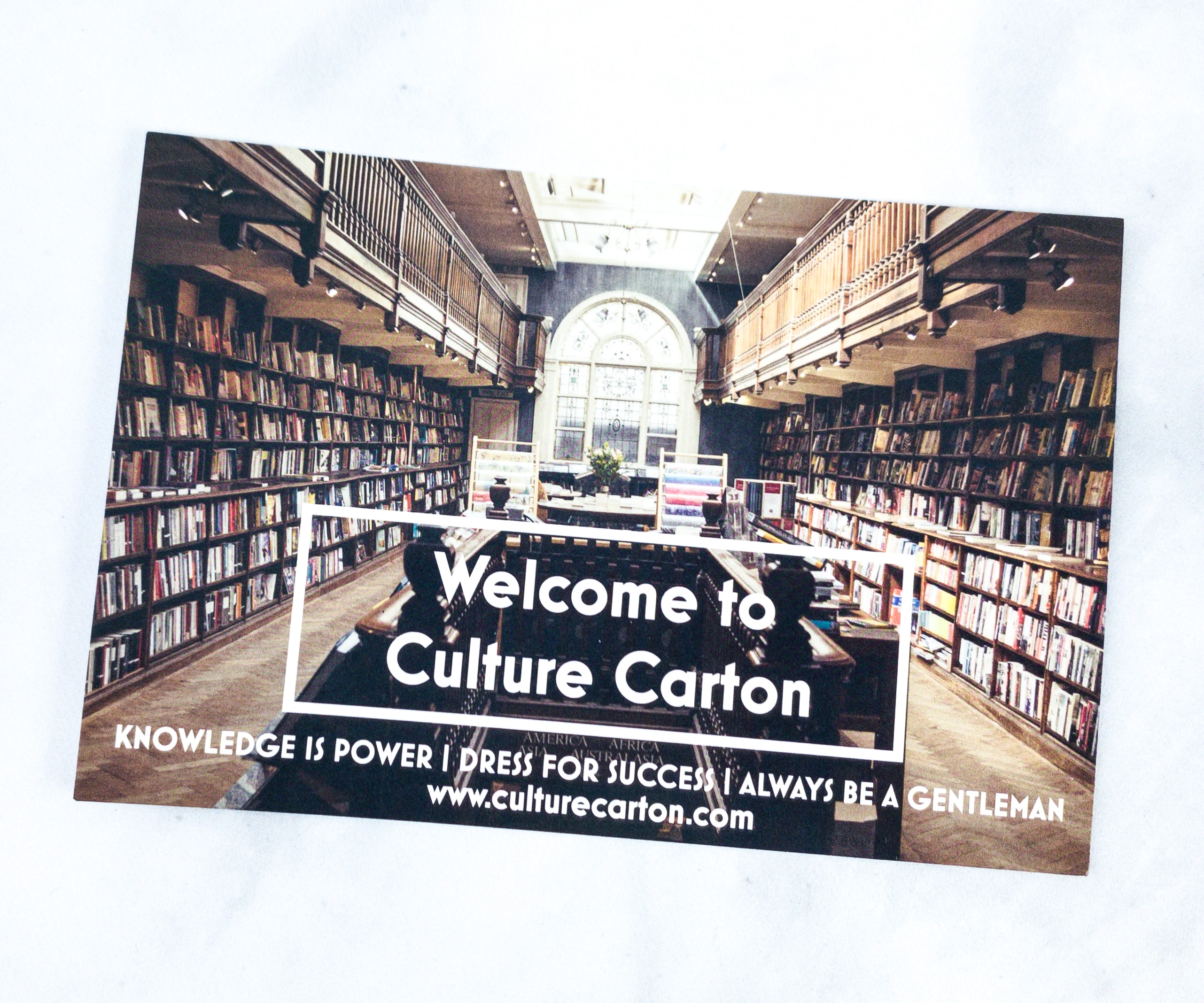 The box includes an information card.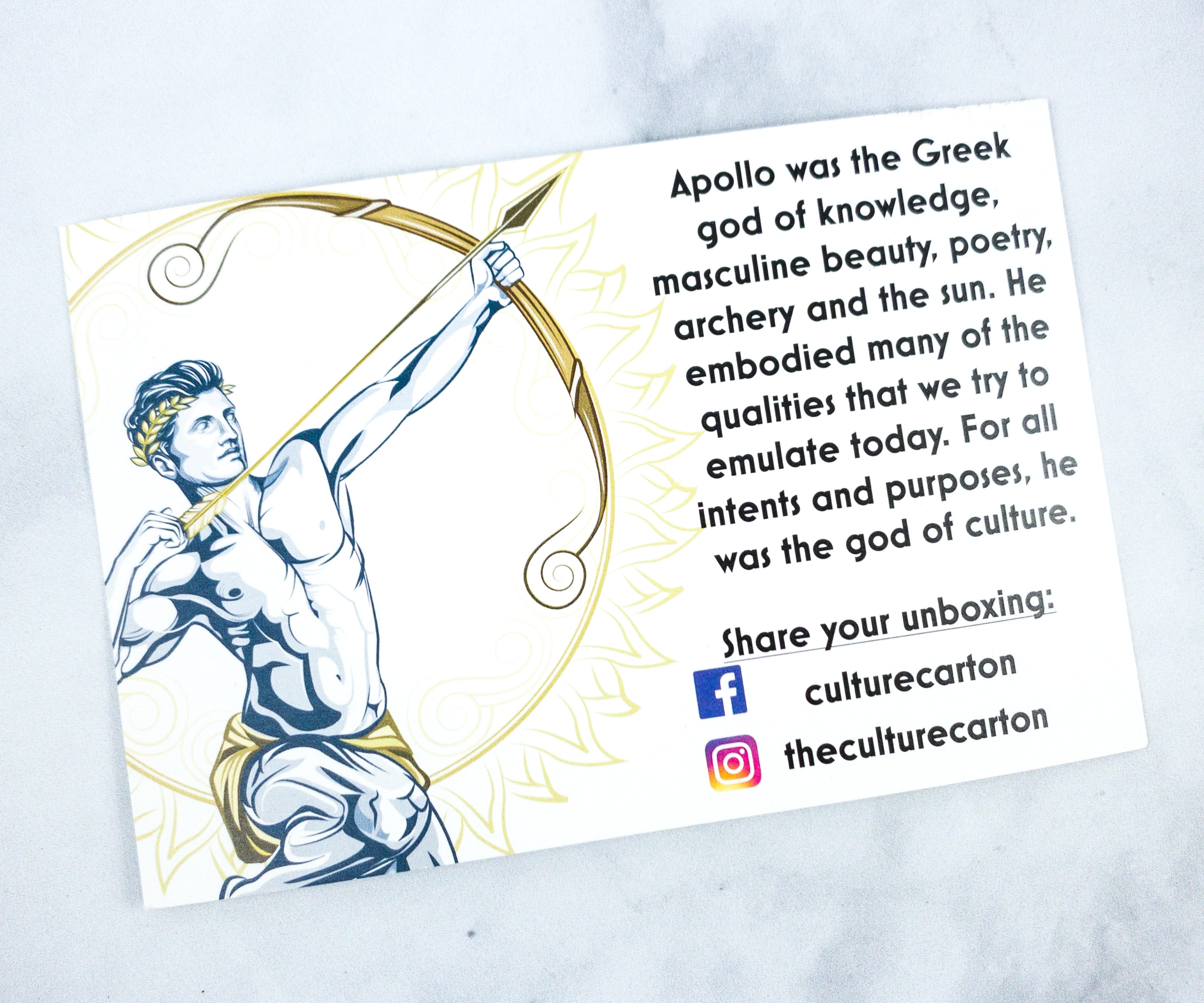 Apollo, the Greek god of knowledge, masculine beauty, poetry, archery, and the sun, is the inspiration for the curation of this subscription box.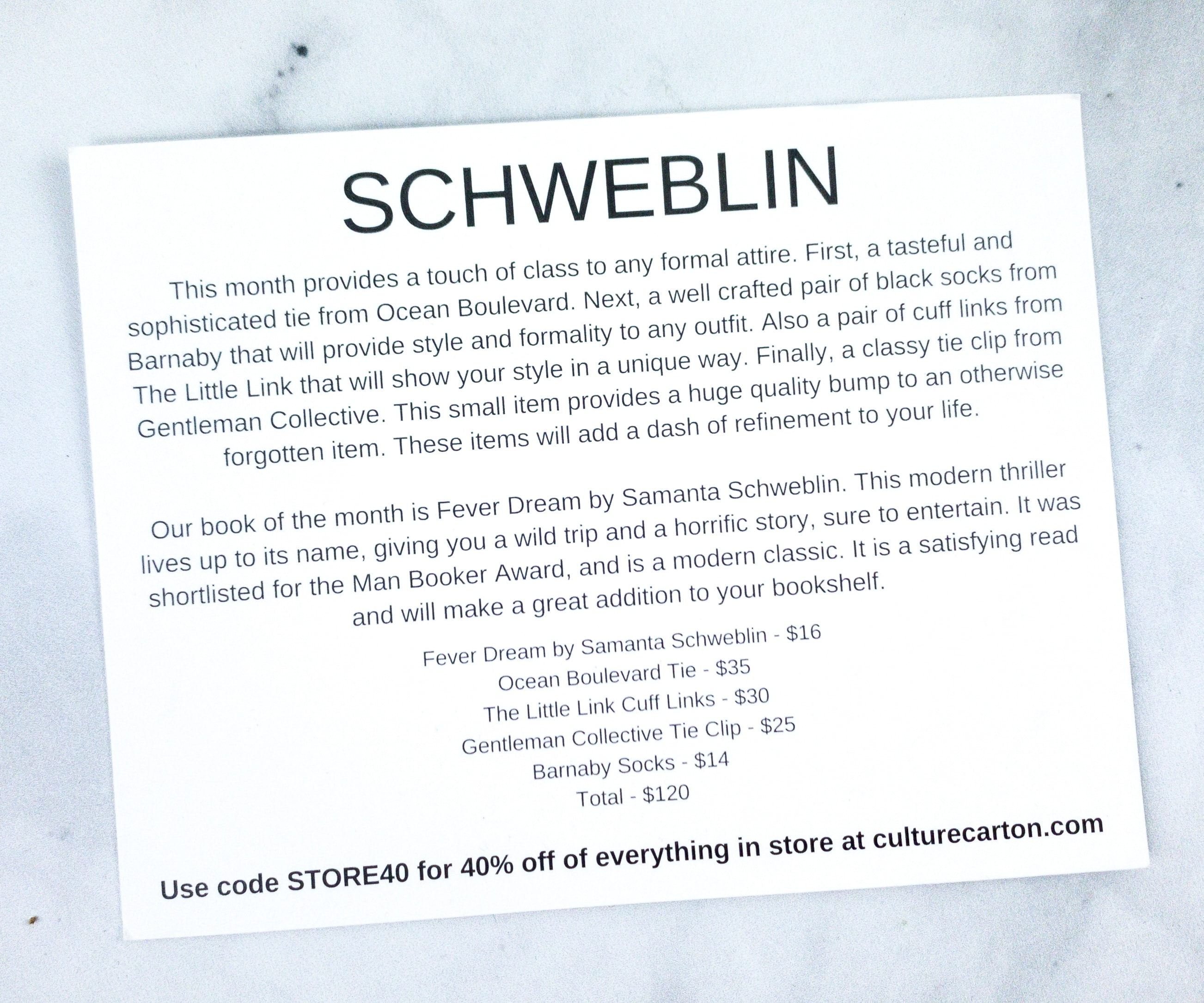 The theme title is a reference to the author of this month's literary selection and the January 2020 theme is Schweblin!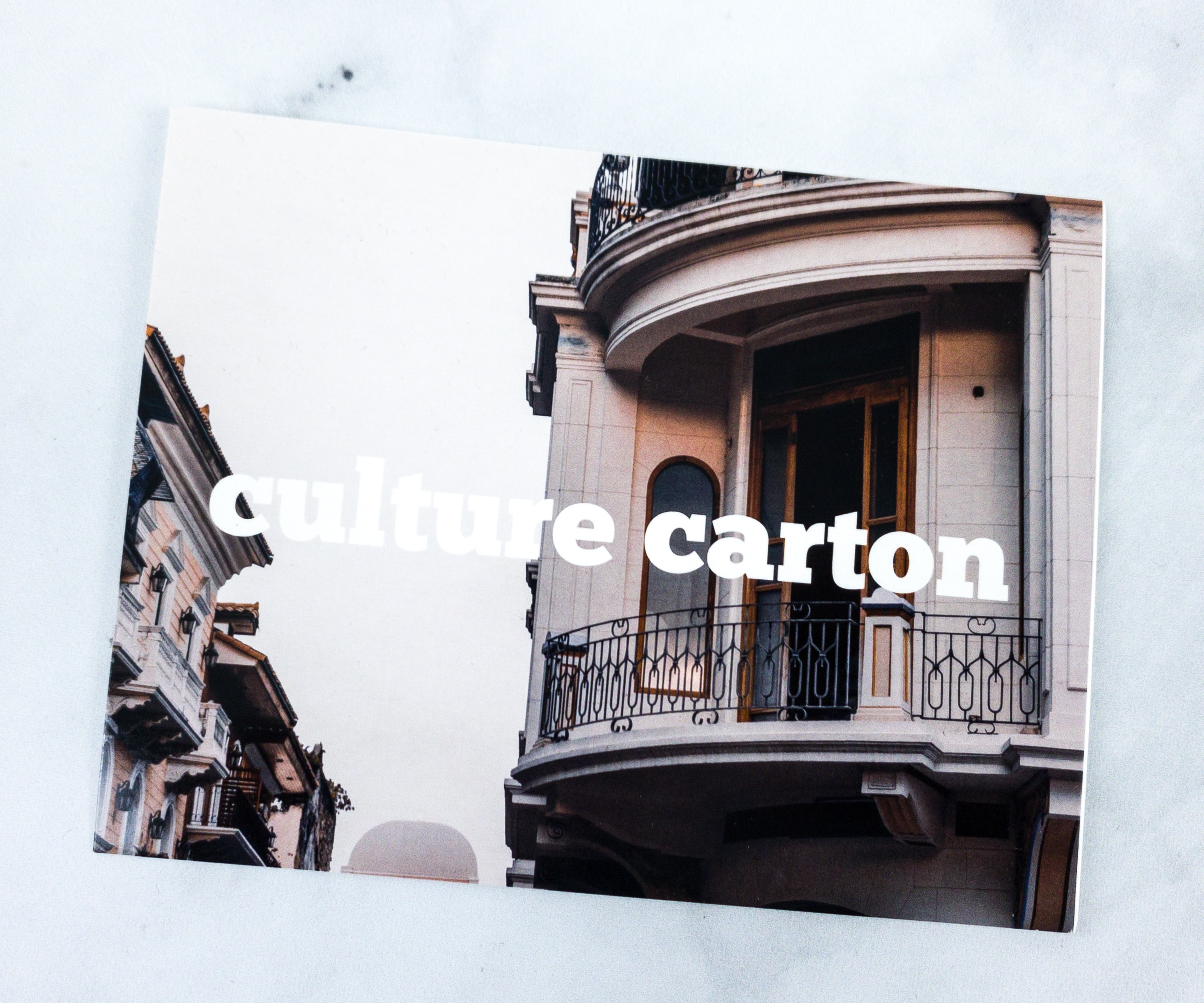 This card features a beautiful photo!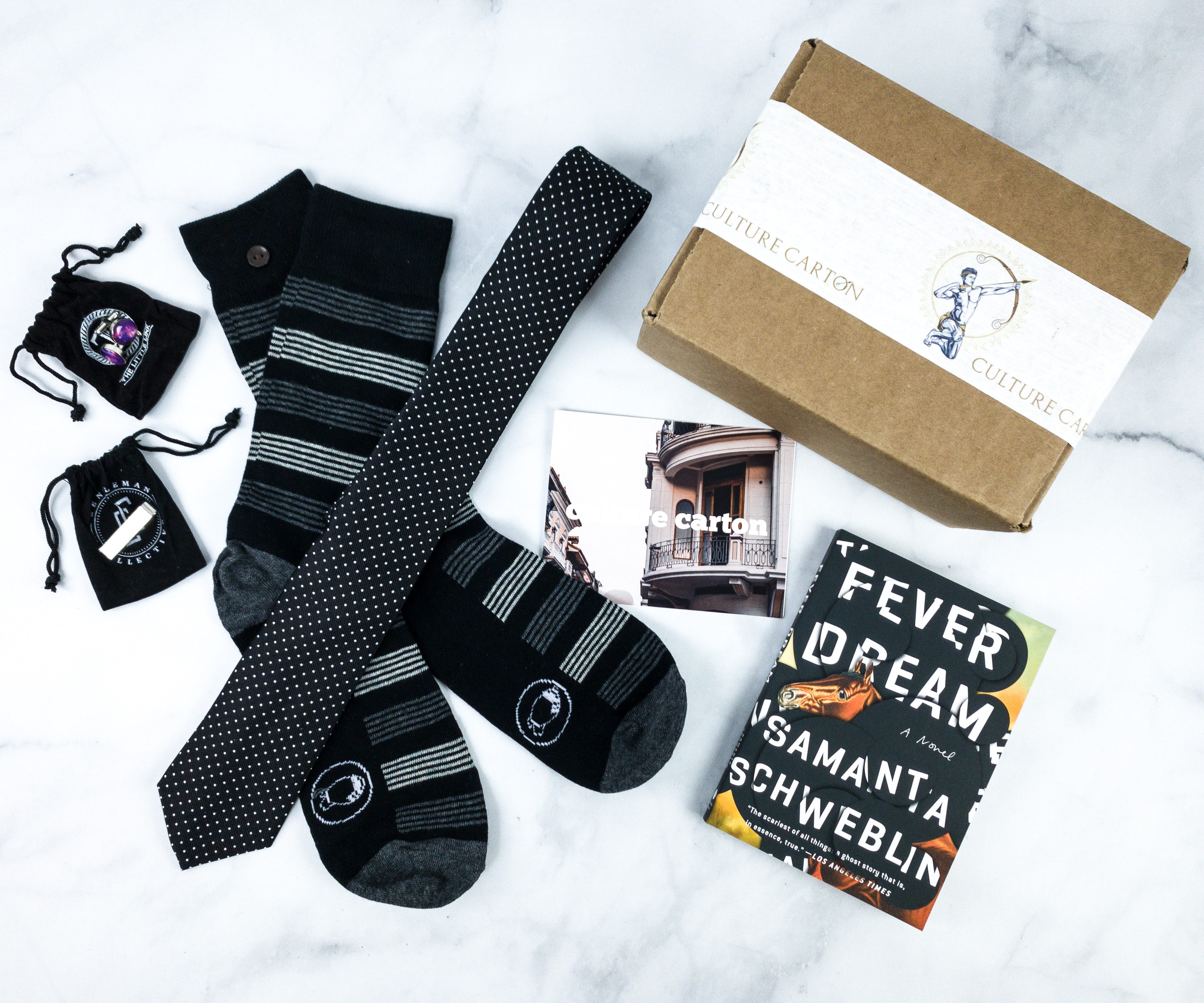 Everything in my January 2020 Culture Carton!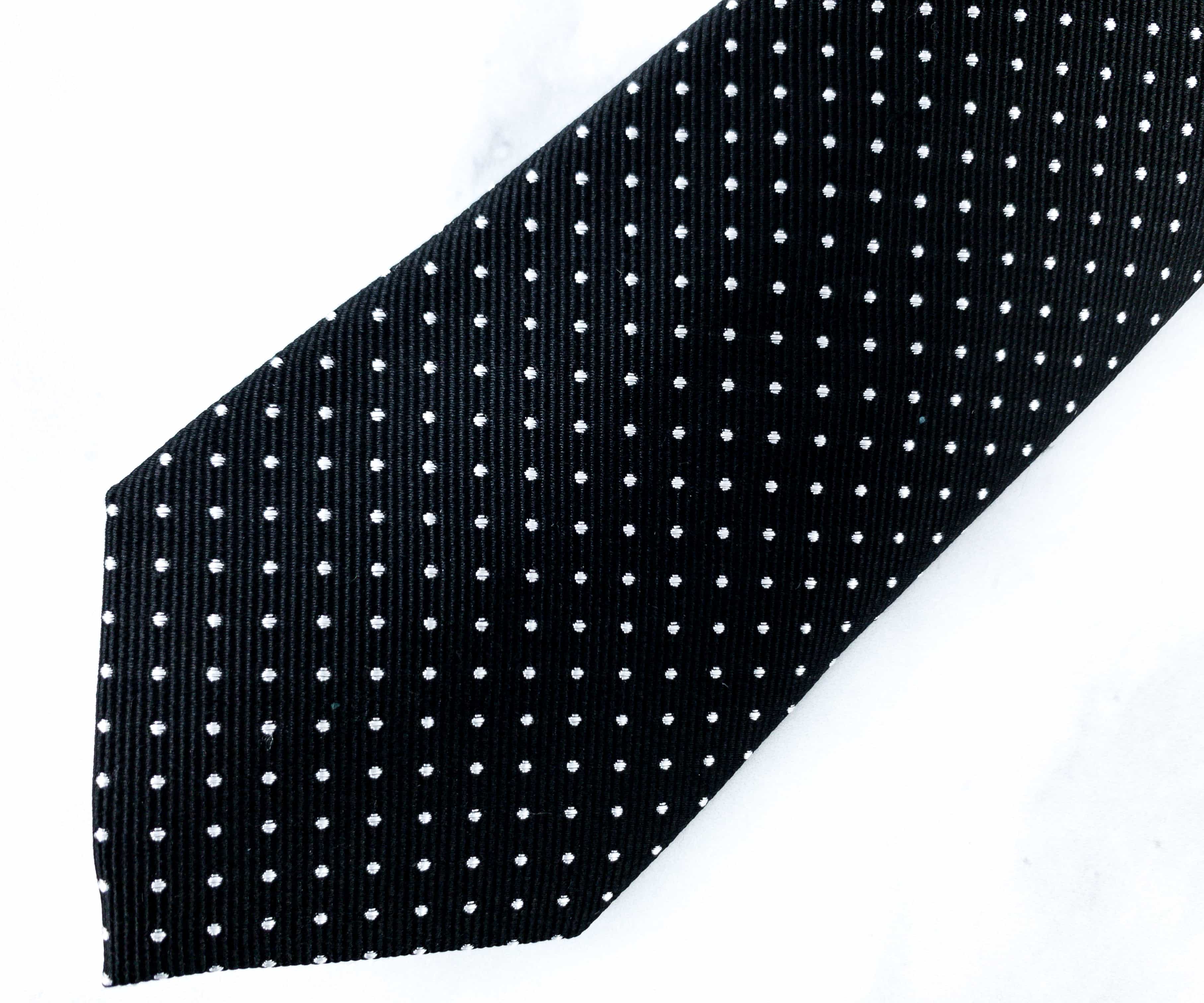 Ocean Boulevard Tie ($35) This month's box includes a classic necktie featuring a black base color and white polka dots. It's easy to pair with various suits because of its monochromatic color and design.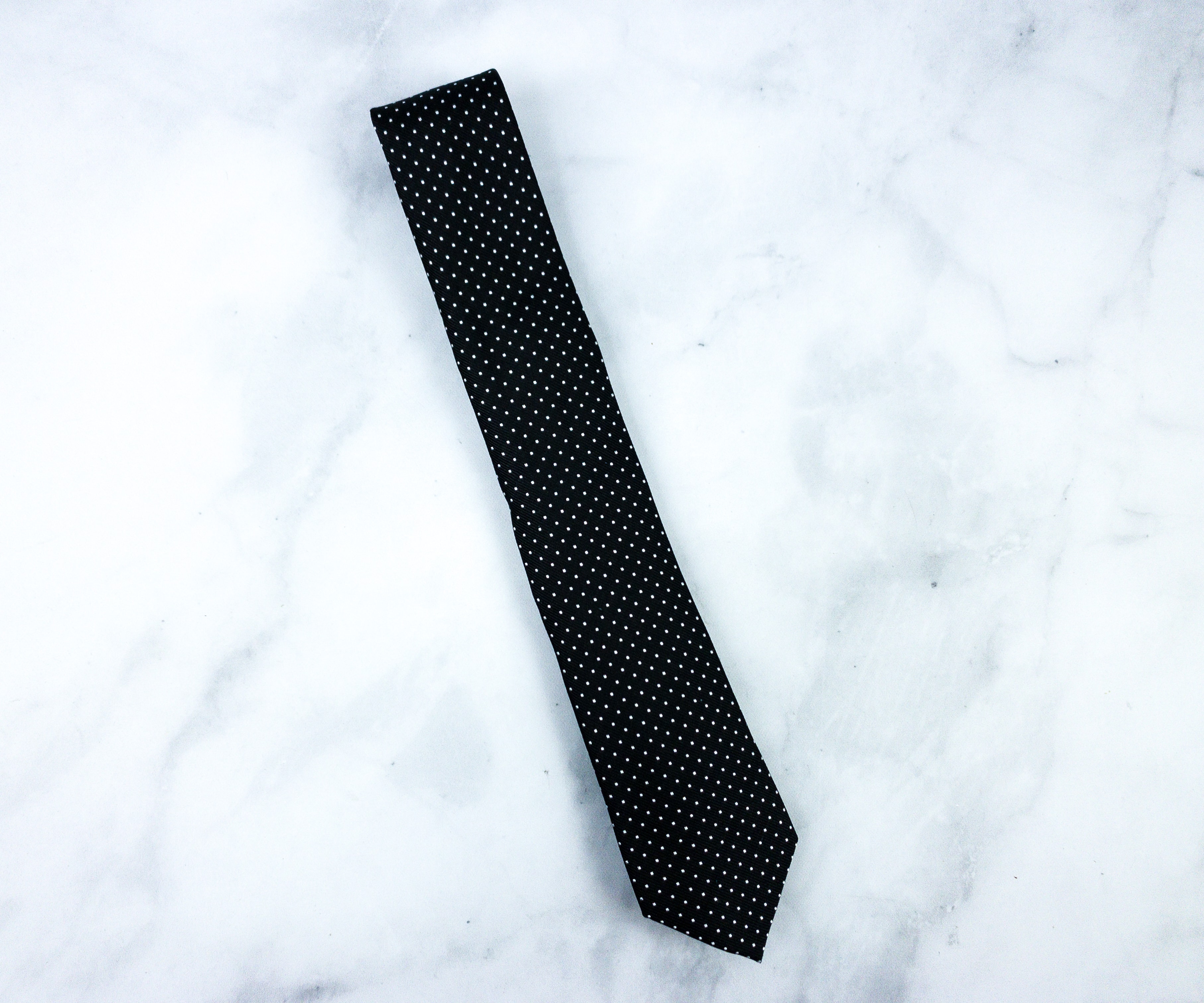 The tie is slim and lightweight.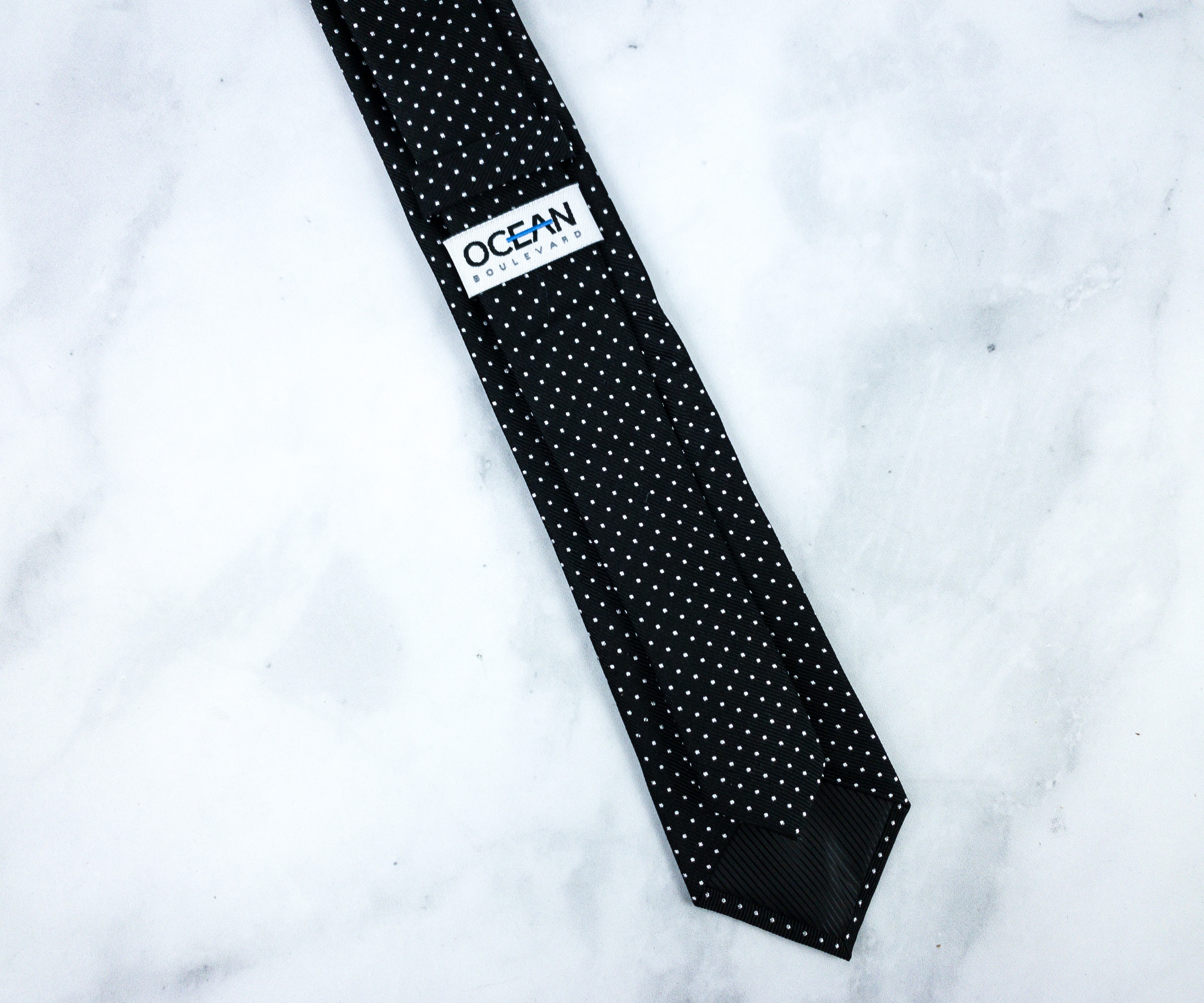 At the back are the tie loop and the brand logo.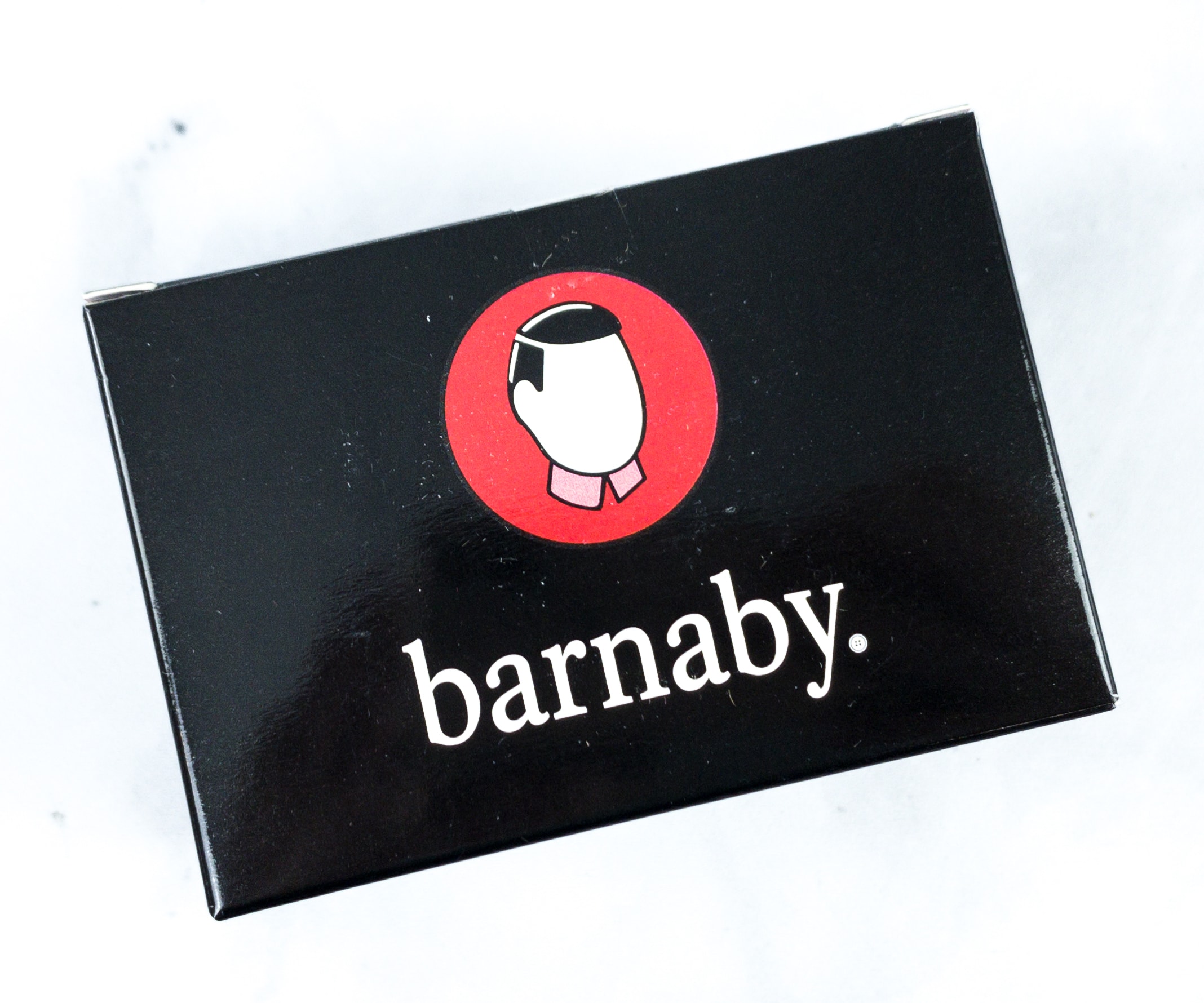 Barnaby Socks ($14) The socks came in their own box!
As stated on the label, these socks are made with 80% combed cotton, 15% polyester, 3% spandex, and 2% nylon.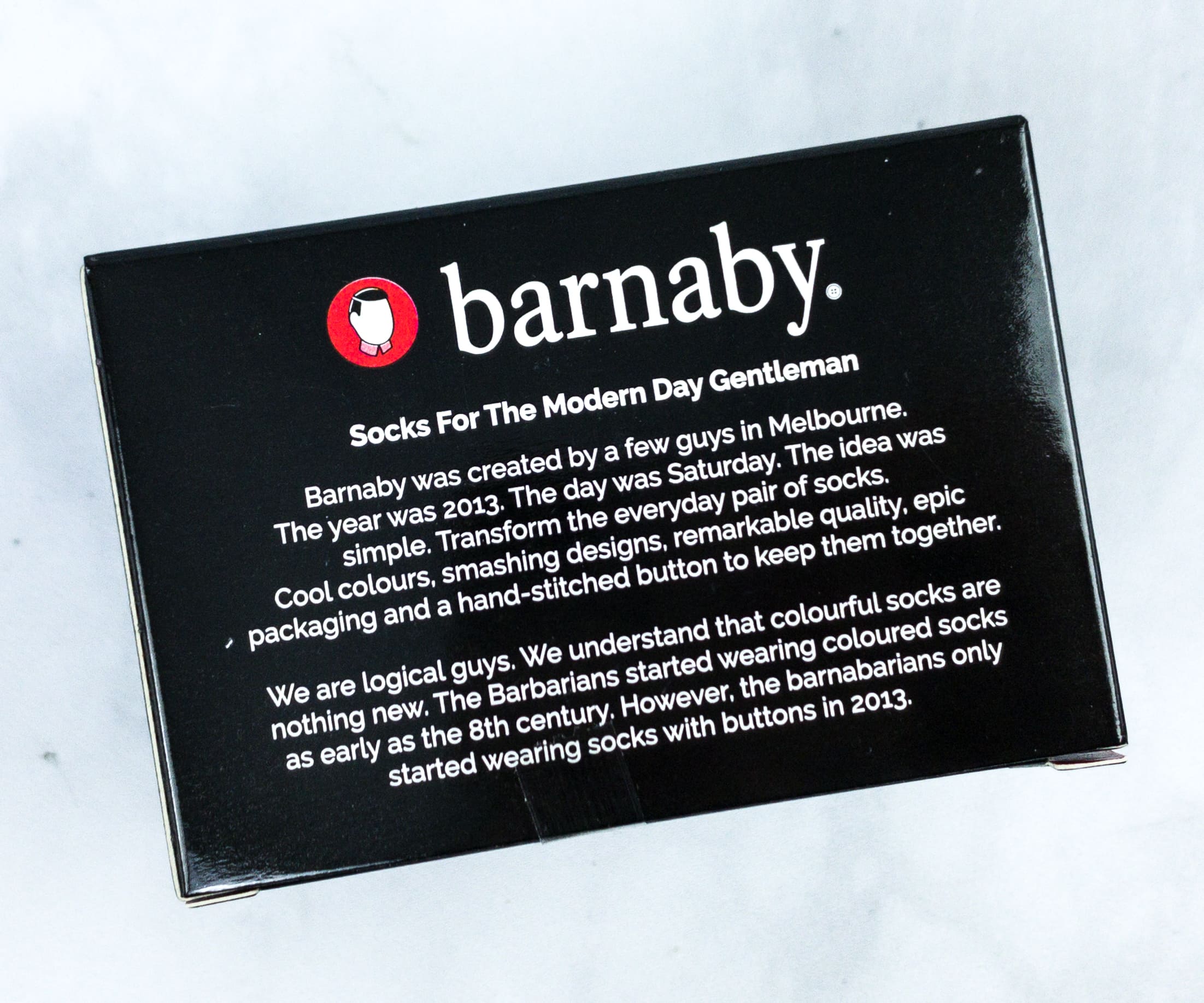 The socks were also designed in Australia and made in China.
These socks perfectly match the tie, as they also feature monochromatic colors. The ribbed cuffs are in black, while the heels and toes are in gray.
The socks definitely didn't sacrifice comfort for style. They're soft and warm, plus they don't easily slip down. The brand's logo is stitched on the soles of the socks.
Another distinct feature is the stitched button on one of the socks and a hole on the other. Using the button, you can pair them up easily and never worry about losing the other sock!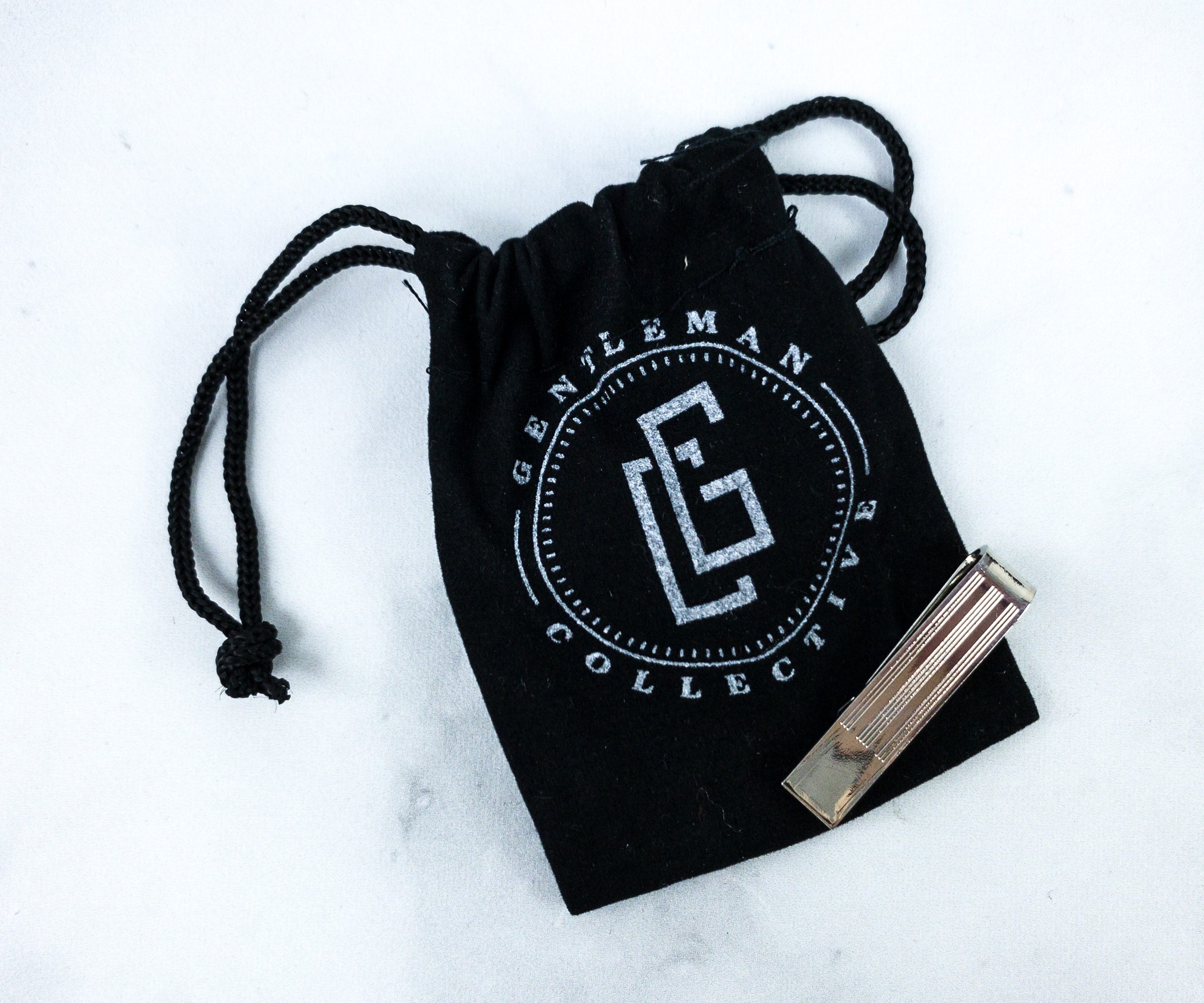 Gentleman Collective Tie Clip ($25) The tie clip arrived in a black drawstring pouch.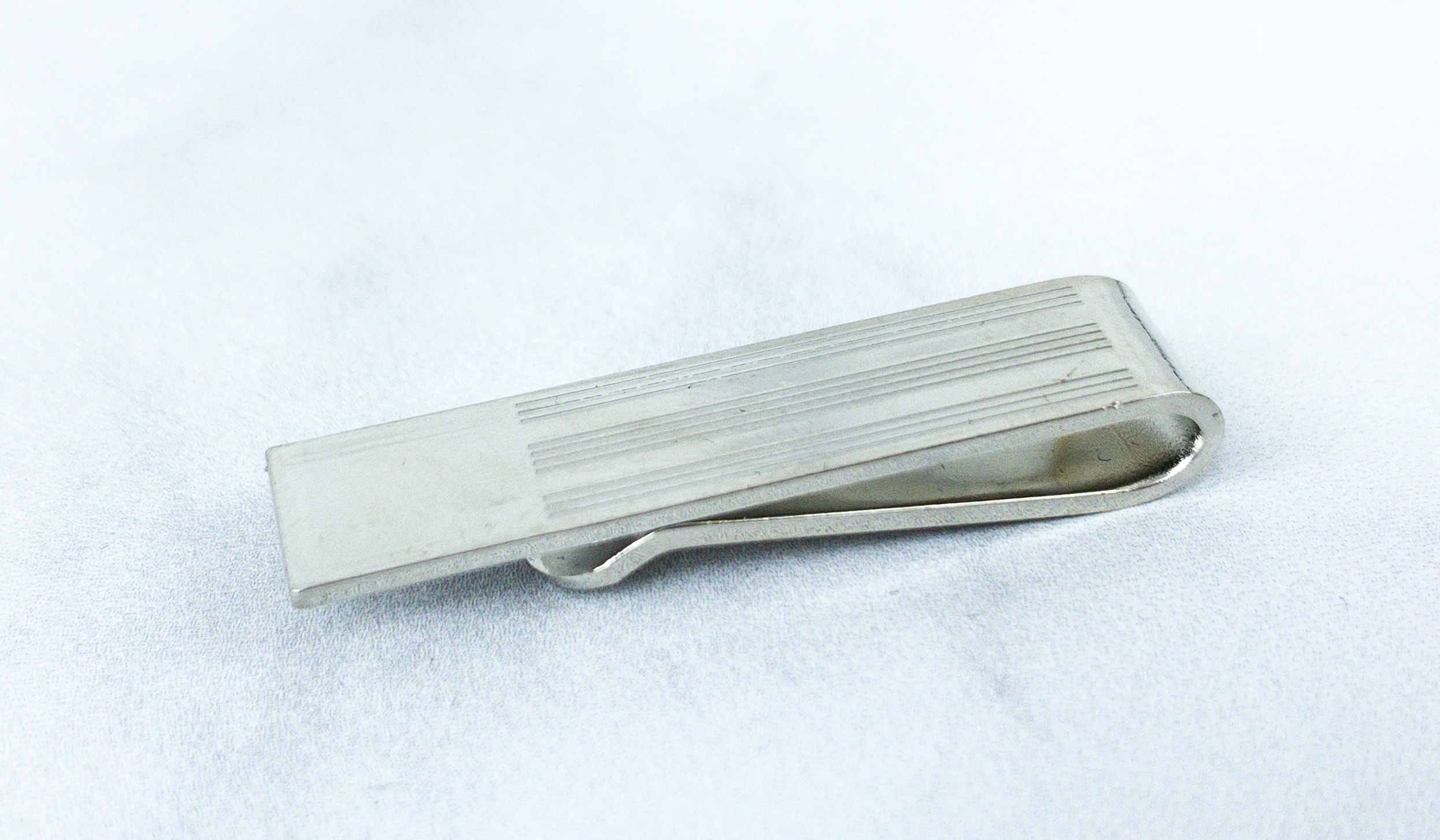 The tie clip is pretty simple. It comes in a silver color and designed with straight lines.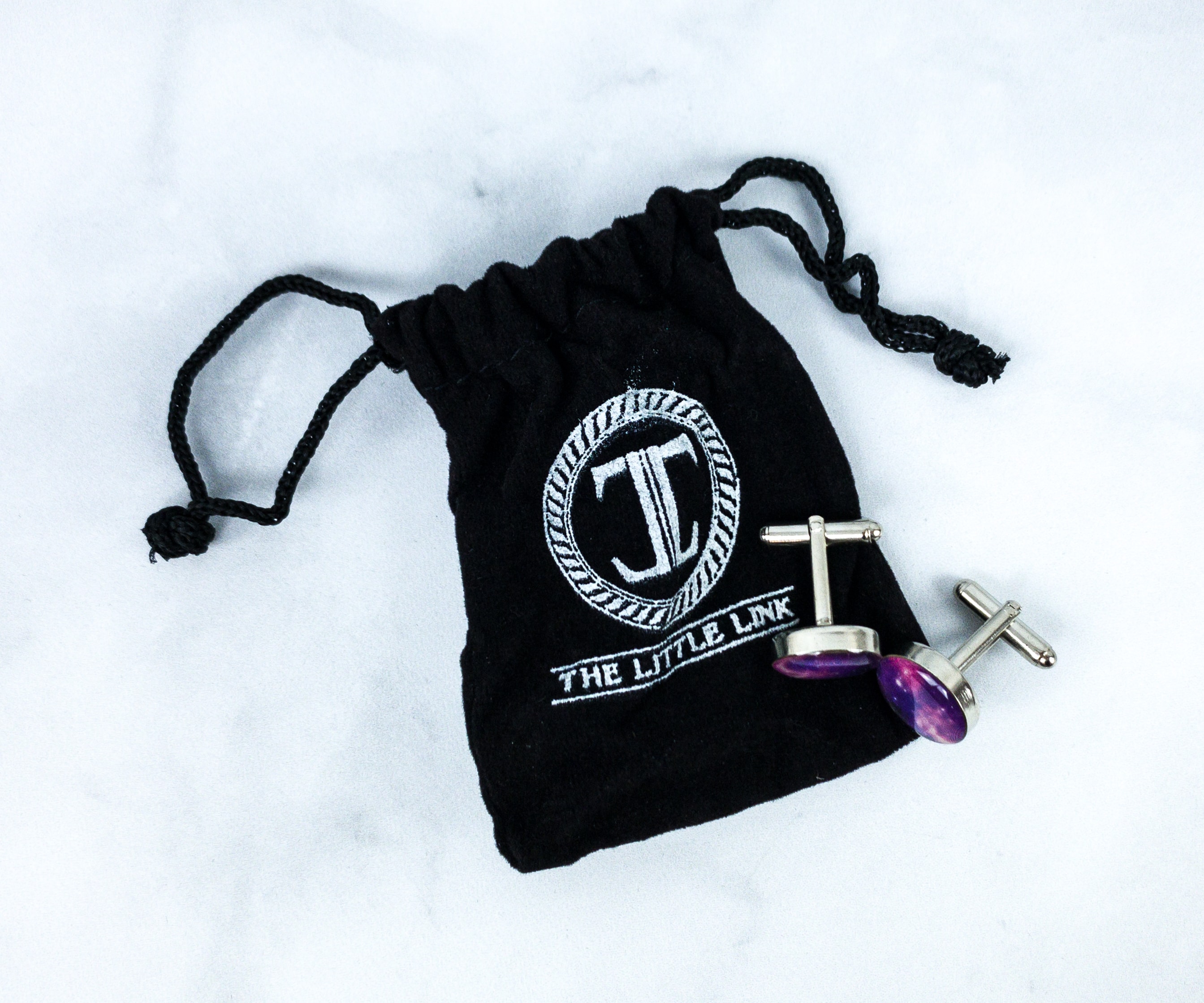 The Little Link Cuff Links ($30) To match other accessories in the box, they included these cufflinks. They arrived in their own drawstring pouch.
The cufflinks feature a beautiful space-inspired design! It looks amazing and also makes a great conversation starter.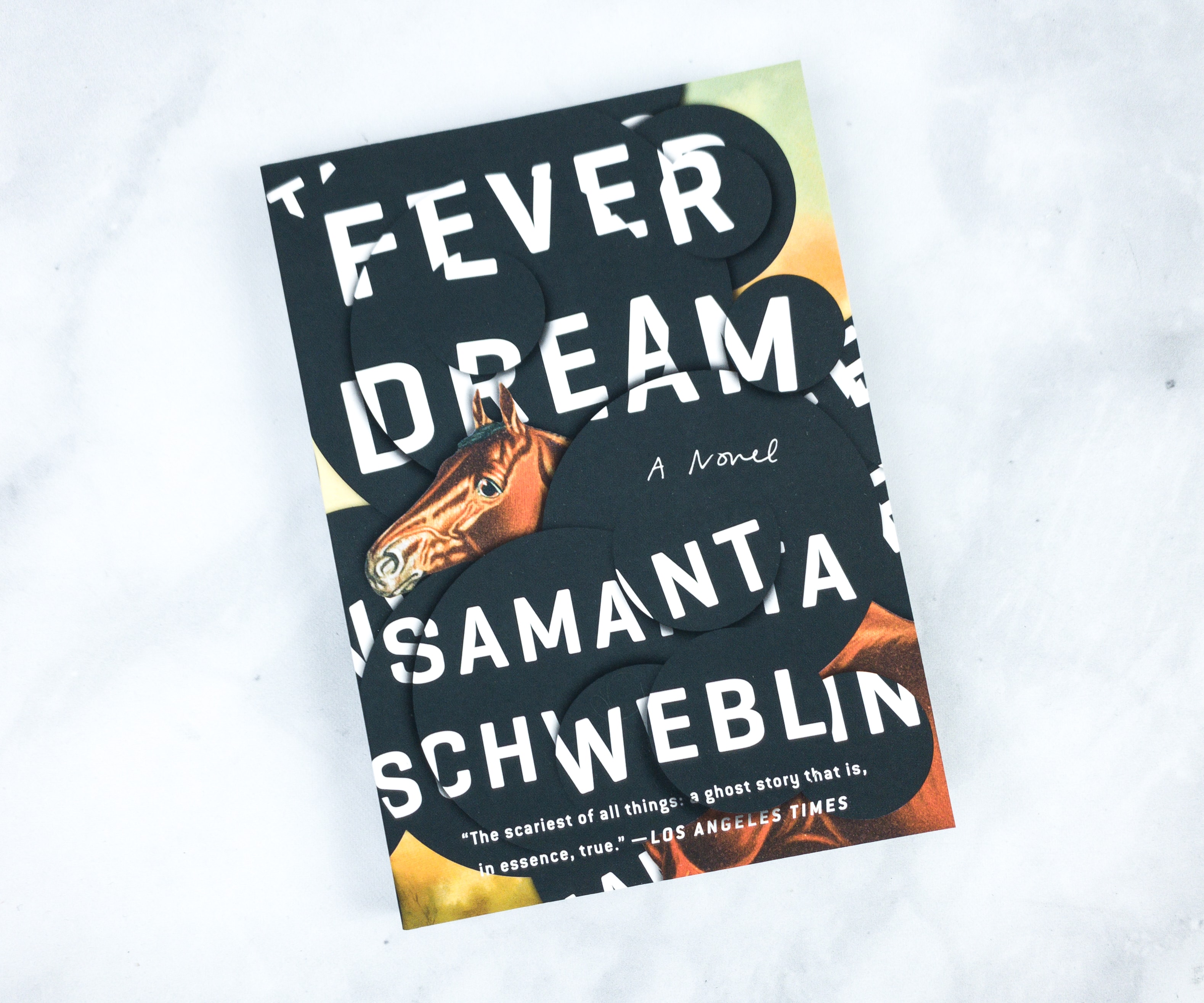 Fever Dream by Samanta Schweblin ($12.22)
Experience the blazing, surreal sensation of a fever dream…

A young woman named Amanda lies dying in a rural hospital clinic. A boy named David sits beside her. She's not his mother. He's not her child. Together, they tell a haunting story of broken souls, toxins, and the power and desperation of family.

Fever Dream is a nightmare come to life, a ghost story for the real world, a love story and a cautionary tale. One of the freshest new voices to come out of the Spanish language and translated into English for the first time, Samanta Schweblin creates an aura of strange psychological menace and otherworldly reality in this absorbing, unsettling, taut novel.
For fans of horror and thriller, this is an excellent read!
The story is told through dialogues, mind-boggling ones for that matter. The author's style is quite unique for this genre.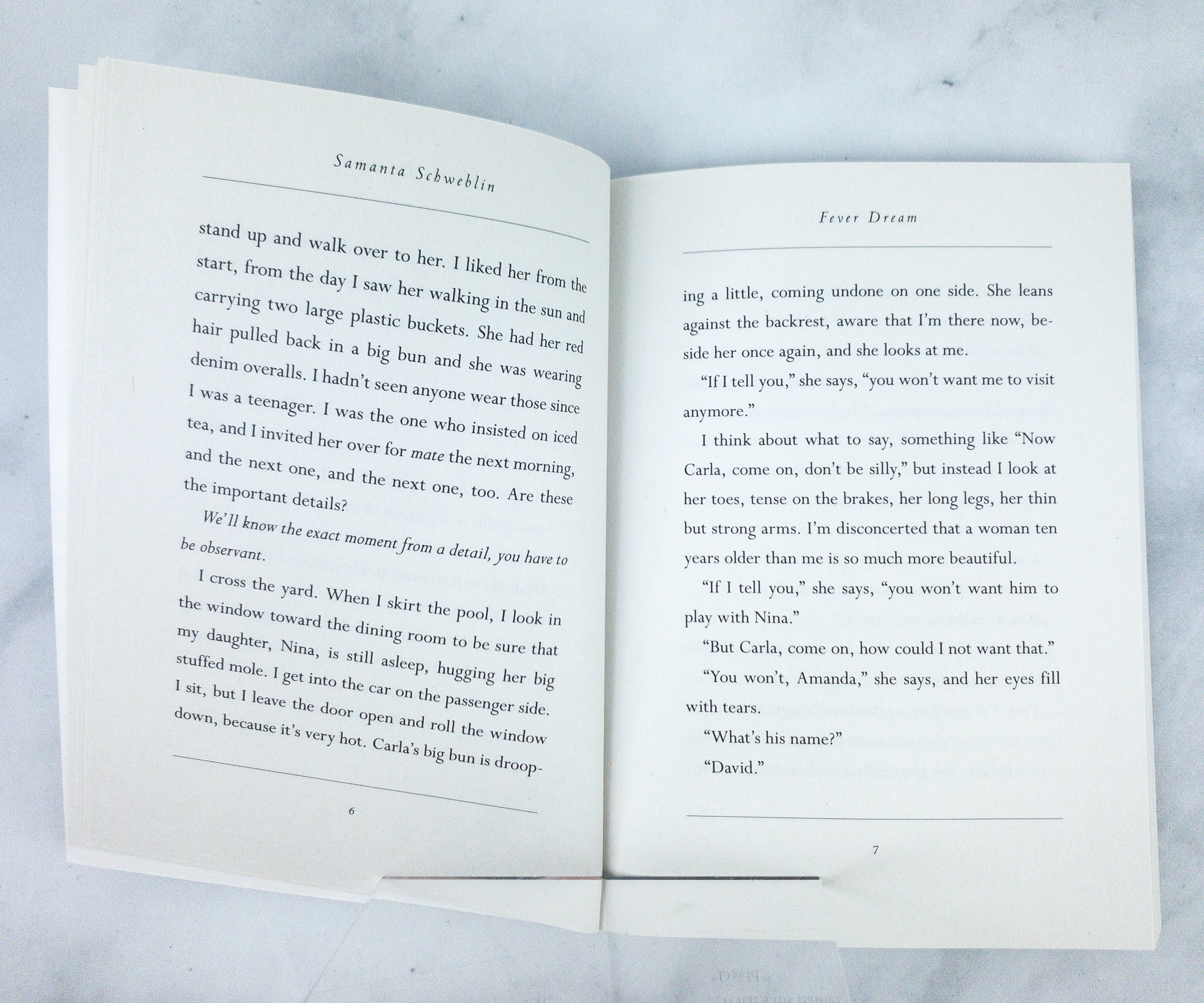 The story tackles different kinds of fears. No matter how chilling it gets, I wasn't able to put it down and just continued to read. It's that interesting.
I liked this month's ensemble of accessories from Culture Carton! From the tie to the cufflinks, they were all awesome and of high quality. Since they all follow a theme and color scheme, I no longer have to think too much about which accessory to pair when dressing up. As expected, the book choice this month is also a hit. This time, they picked a book from the horror genre and it didn't disappoint. It's a good read and the story is really haunting! All in all, I give this selection two thumbs up! I'm excited about future boxes and themes!
What's your favorite item this month?