Club Eimmie is a monthly subscription for 18″ dolls with fun clothes and accessories. Playtime Packs are themed packs that contain accessories for your doll, from mini stuffed animals to clothes and accessories for the doll. The box aims to provide little kids with a real toy that can help them become more imaginative without the need for plug and play devices.
Your very first Playtime Pack will include your choice of outfits, a cozy PJ set with slippers and eye mask, instructions to redeem a free hairbrush and a $20 gift card to eimmie.com!
If you got your first Playtime pack, you should already have gotten your free hairbrush. If not, email them so they can send it to you.
This is the review of the Playtime Pack that includes 2 hoodies and seats!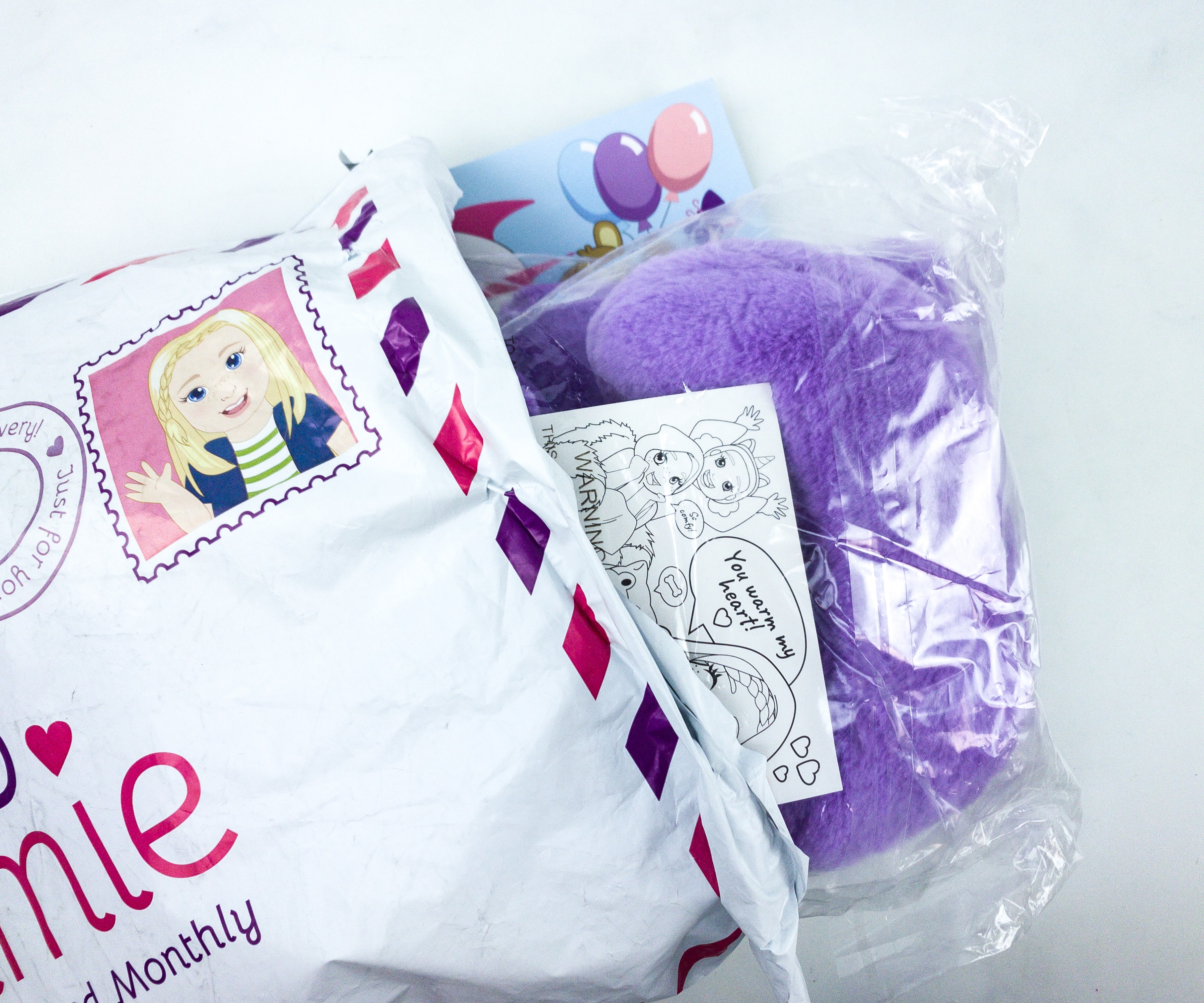 The items aren't in a box but a plastic pouch.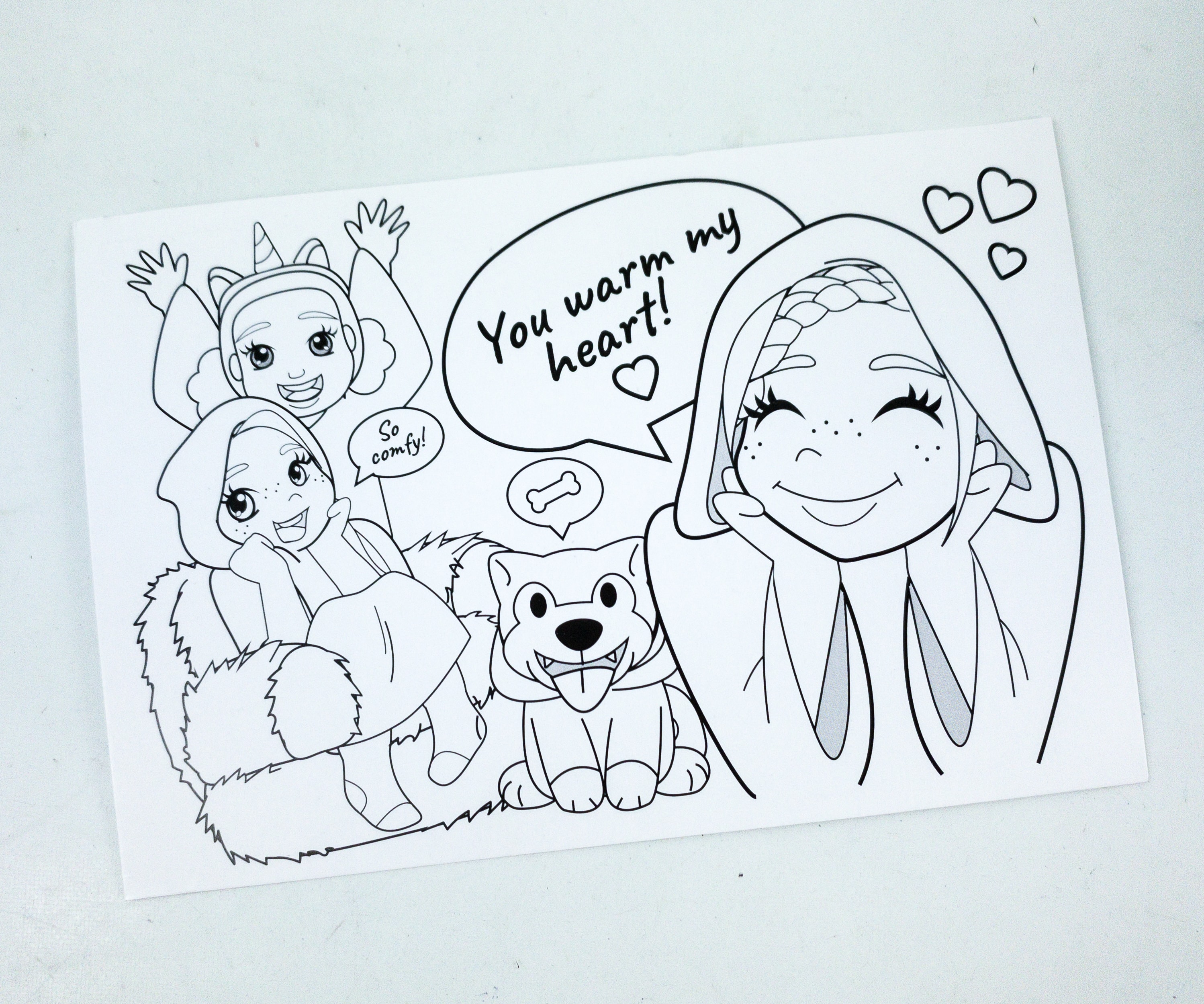 This month's pack included a coloring postcard that shows Eimmie having fun with friends in a comfy slumber party!
The back has space where you can write a message. You can also place a stamp on it.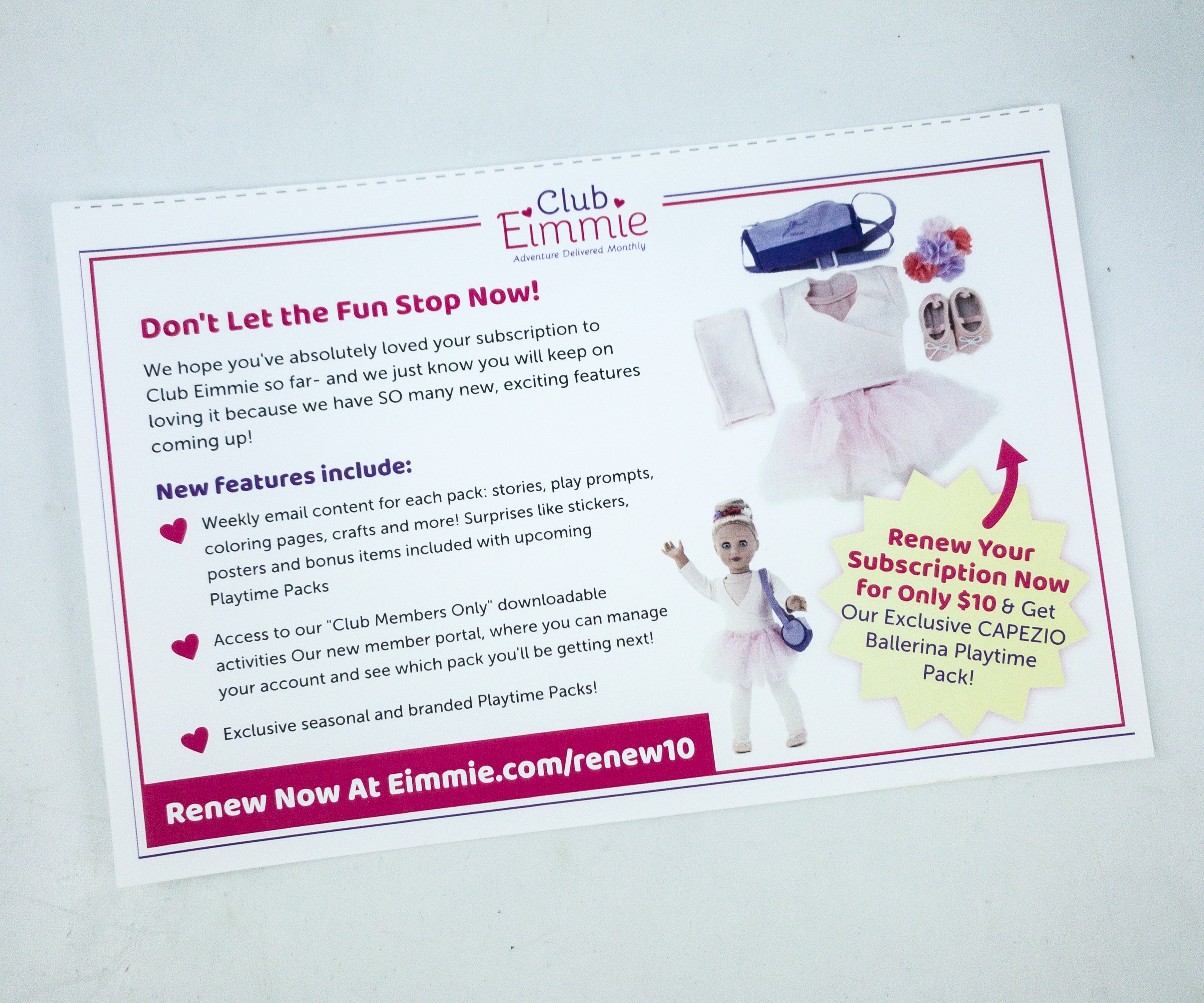 There's also a promotional card about the subscription that tells us more about its new features like weekly email content, access to the "Club Members Only" downloadable activities, and exclusive seasonal and branded playtime packs. If you decide to renew your subscription, you will get Club Eimmie's Capezio Ballerina Playtime Pack!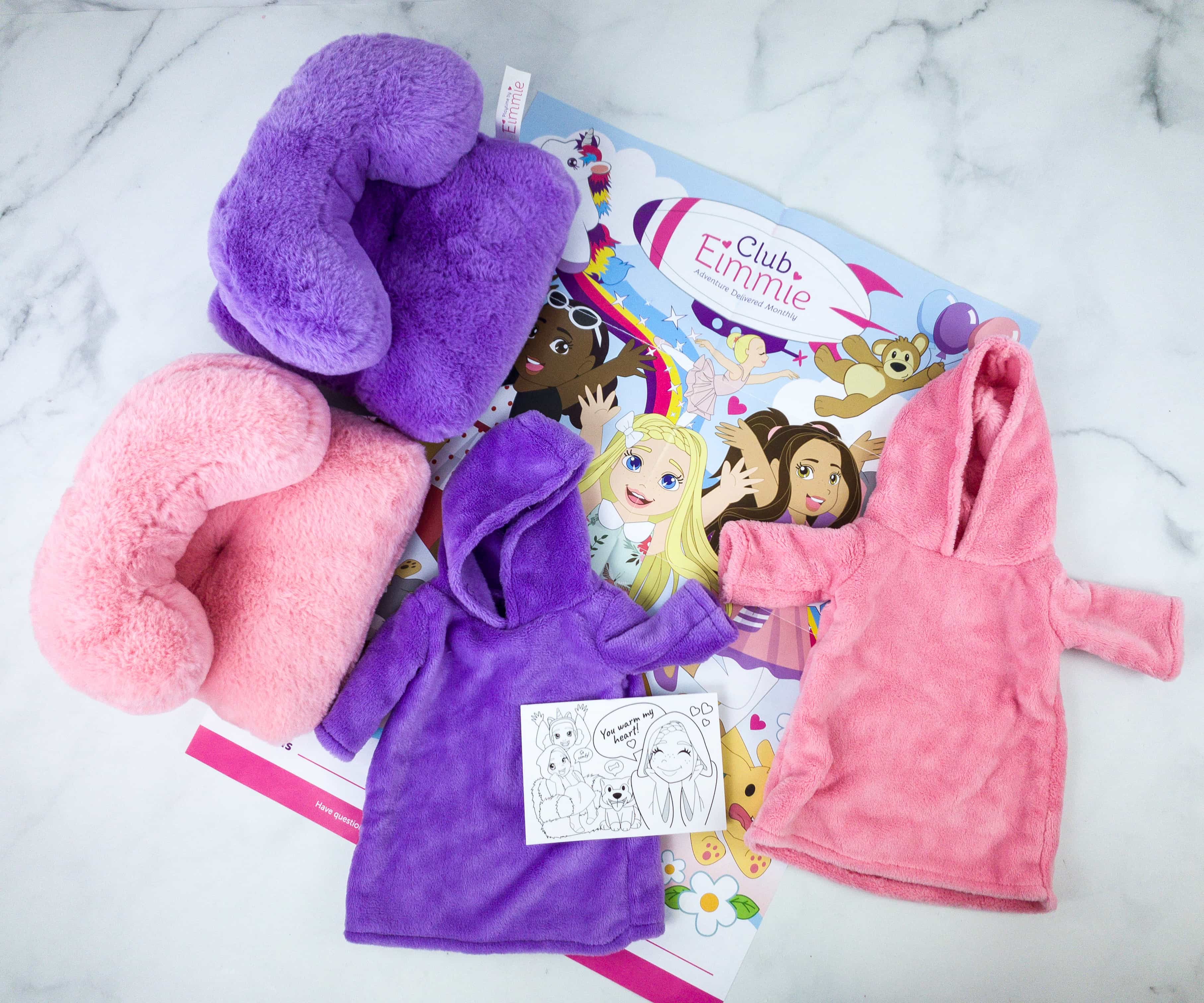 Everything in our pack!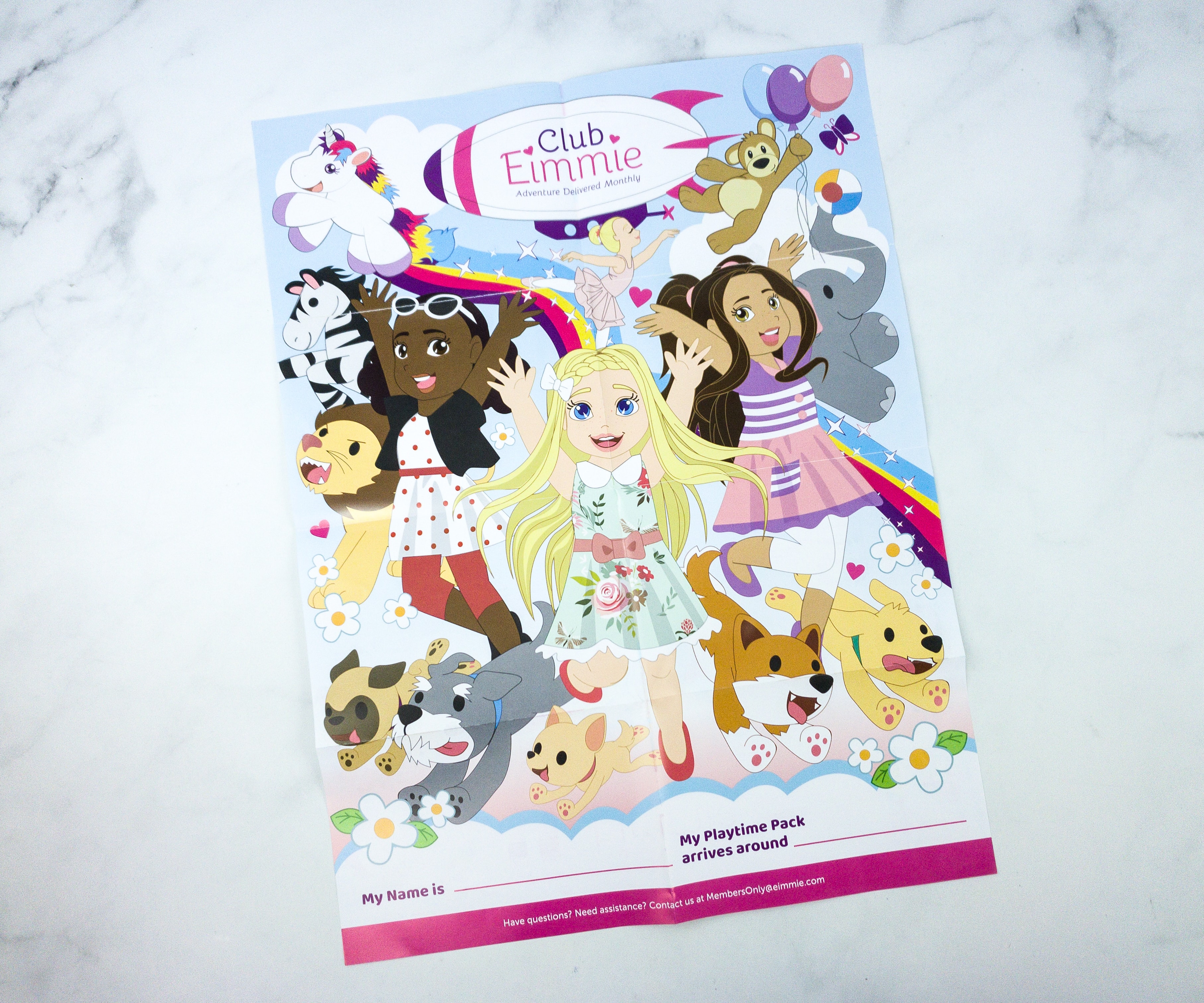 There's a colorful poster featuring Eimmie and friends!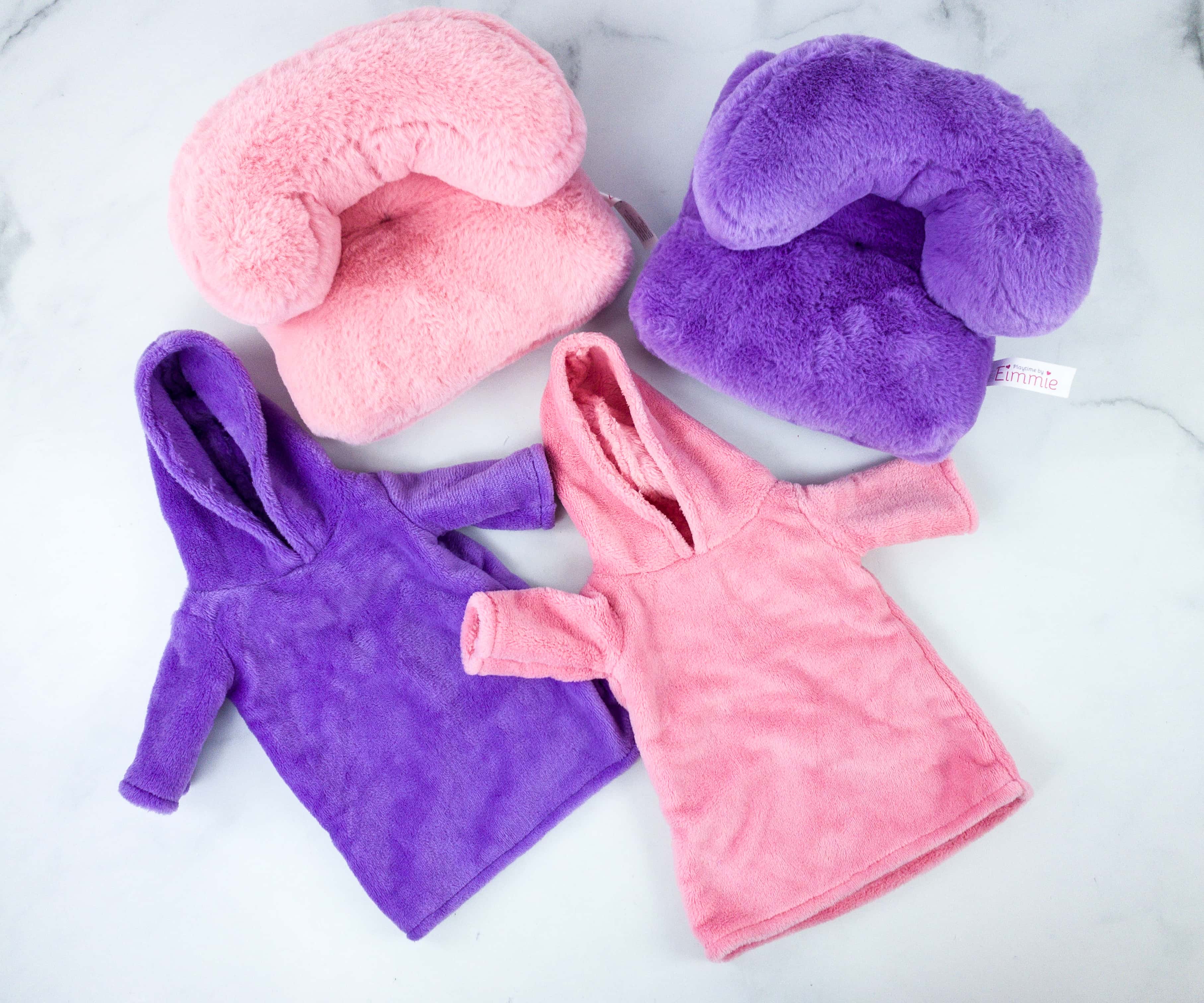 The pack contains 2 single seat sofa and 2 fleece hoodies. The items are in purple and pink!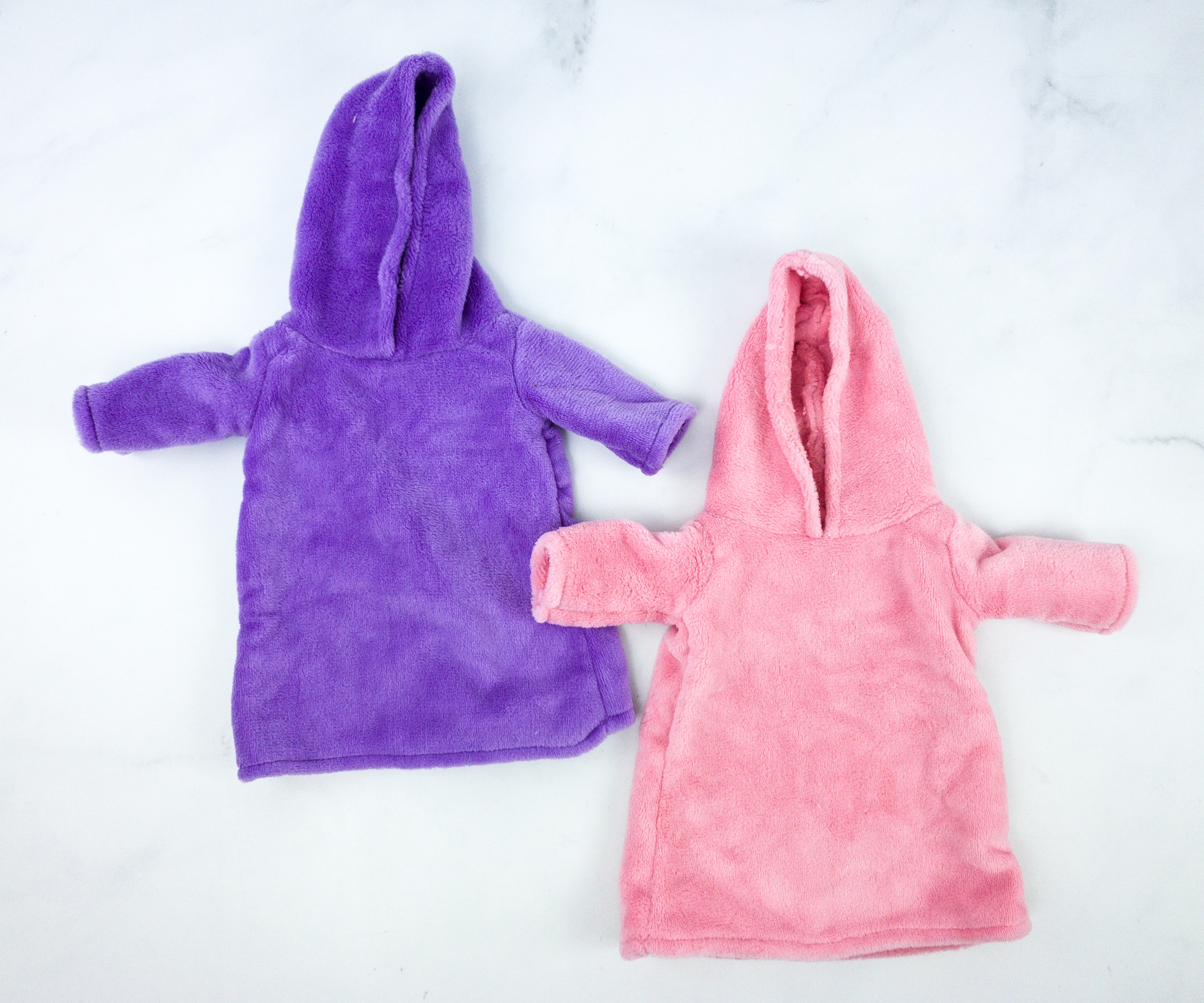 The fleece hoodies look so comfy!
There are two so our Allie can share it with one of her friends!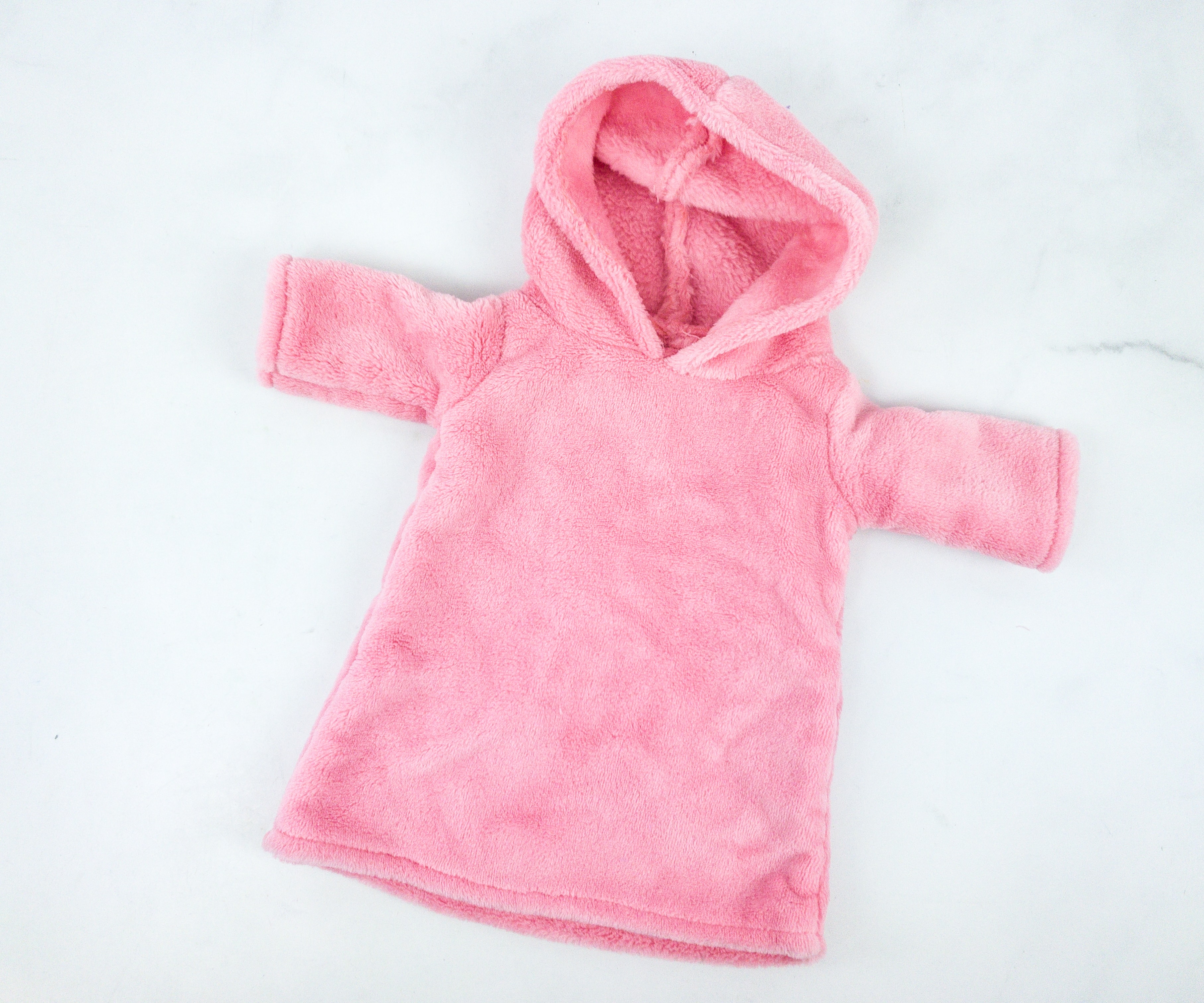 The hoodie is a pull-over, but we can easily put it on our doll!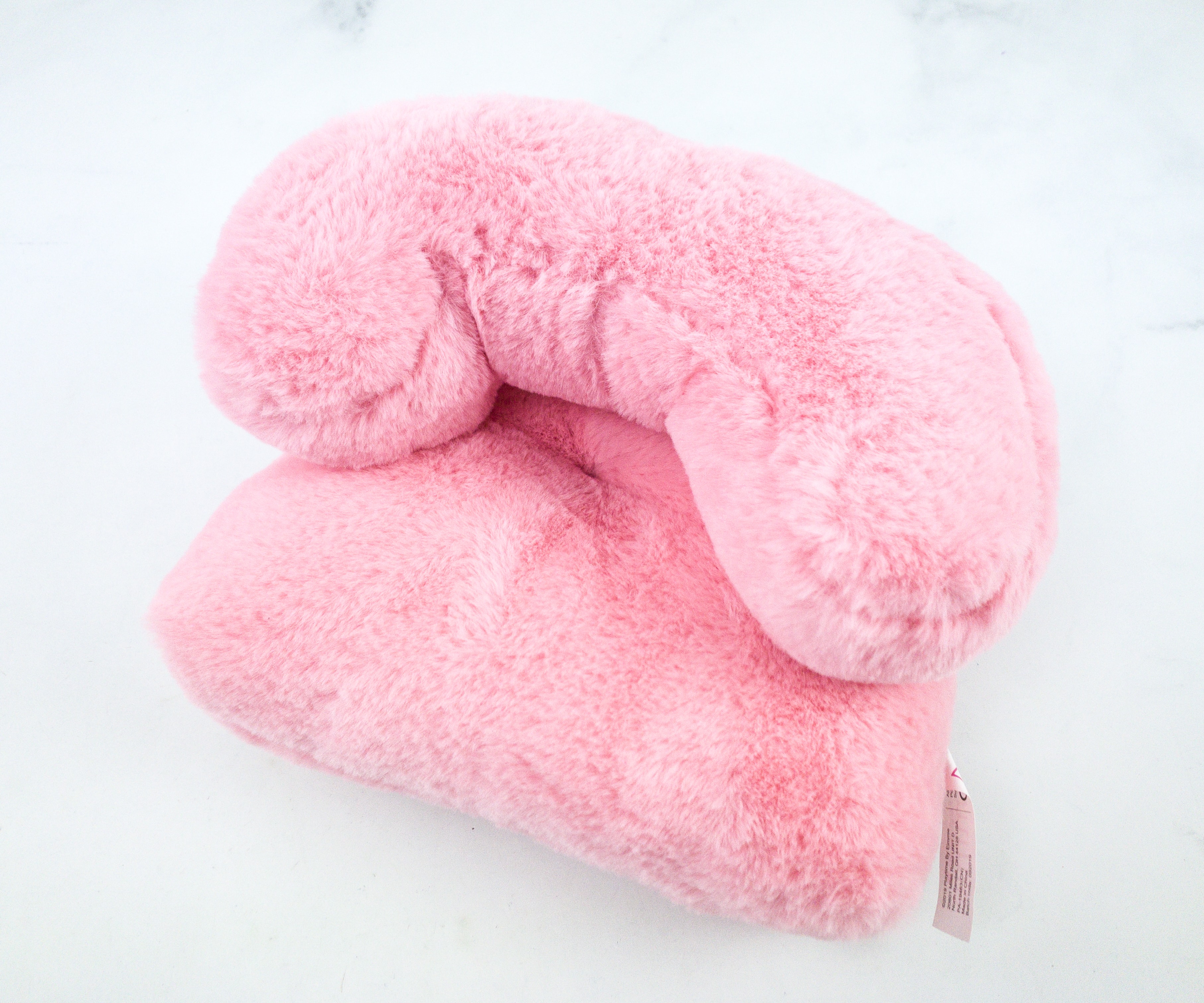 One of the cushioned seats is in pink. I like the backrest which really looks soft!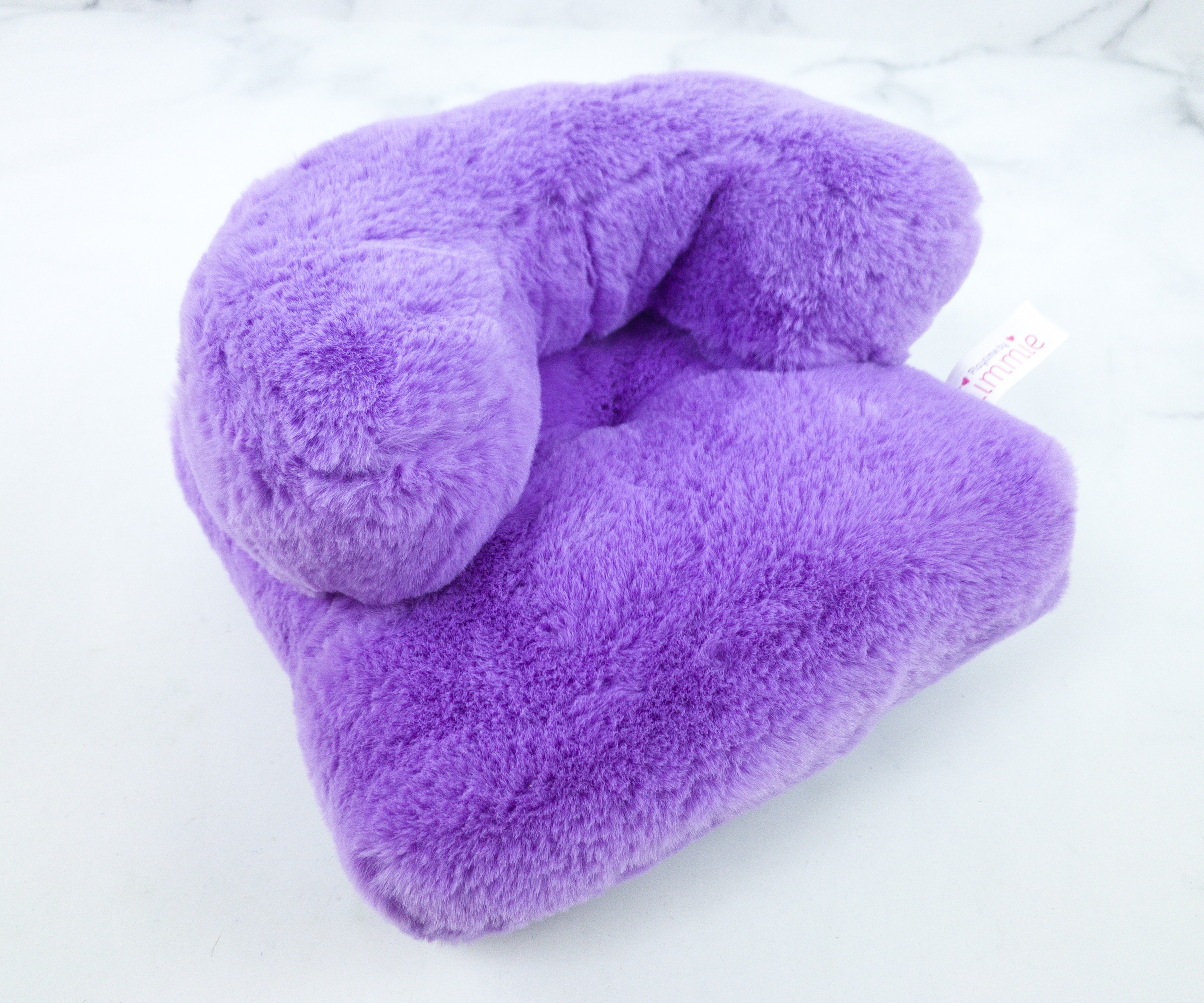 The purple one is just as comfy as the pink one. Cushioned seats are really amazing!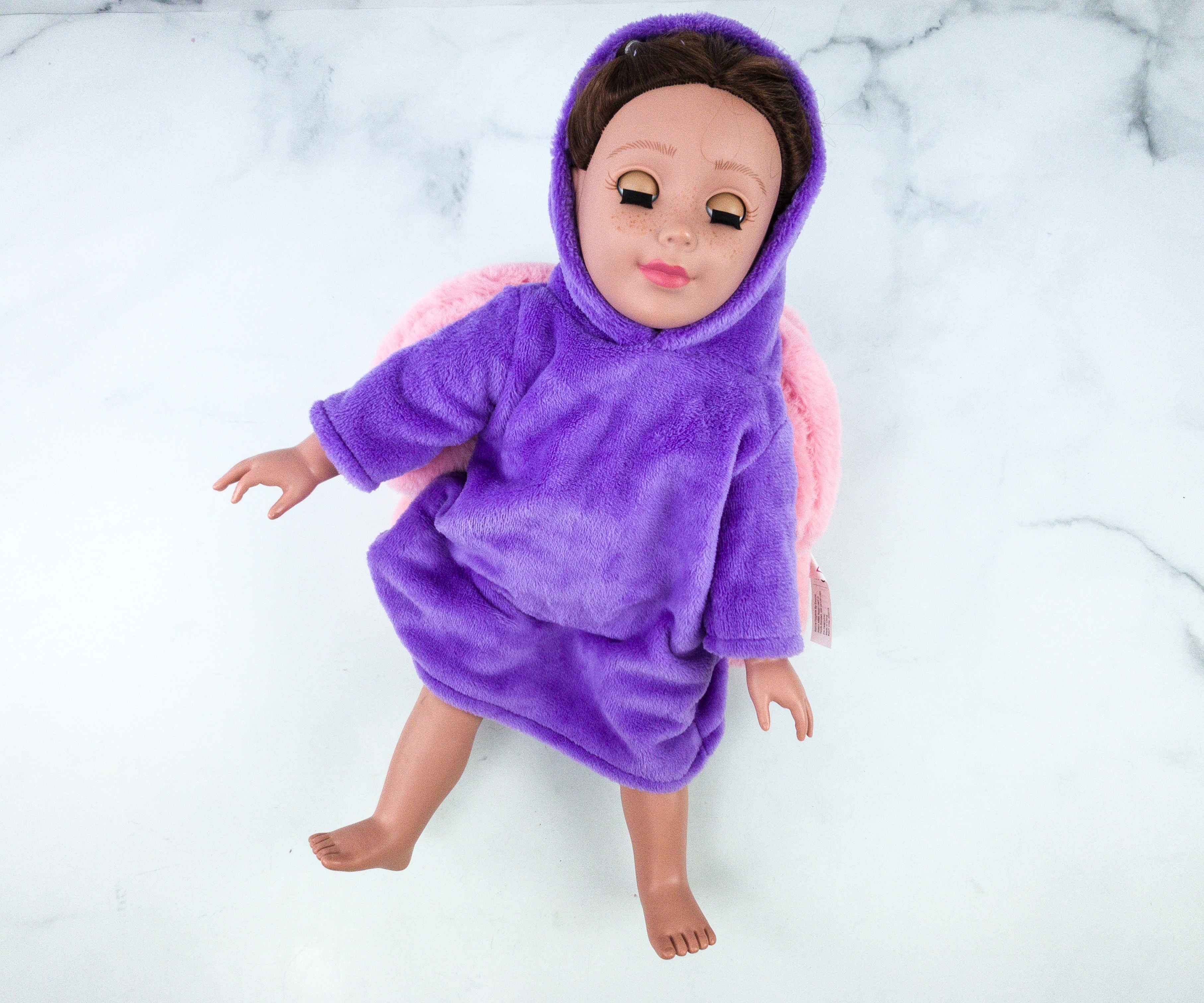 Here's our Allie in her purple fleece hoodie, sitting comfortably on the pink seat.
She can lean her whole back on it too!
It really fits an 18″ doll, so smaller dolls can sit comfortably on it as well.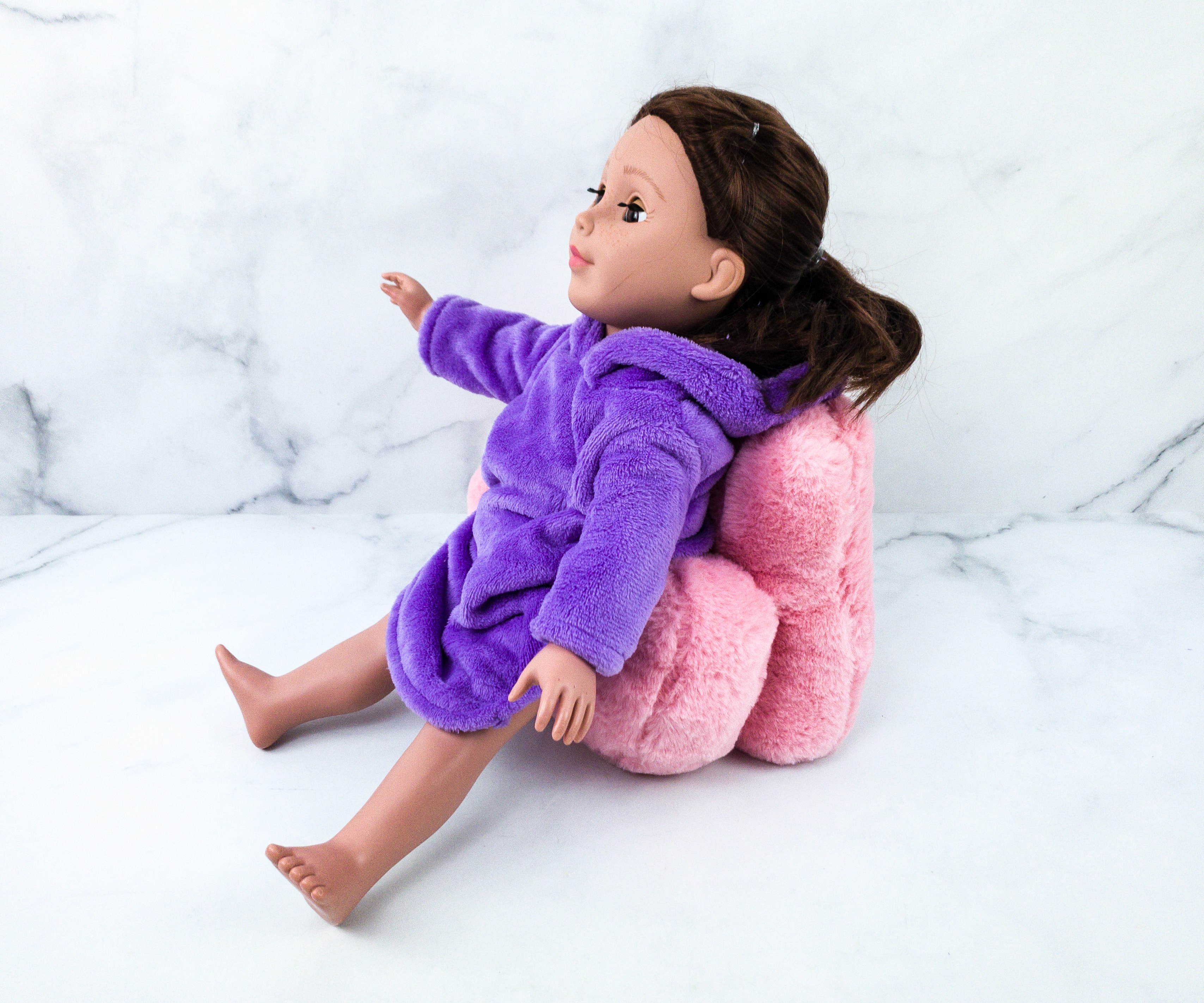 All Allie needs now is TV and some snacks!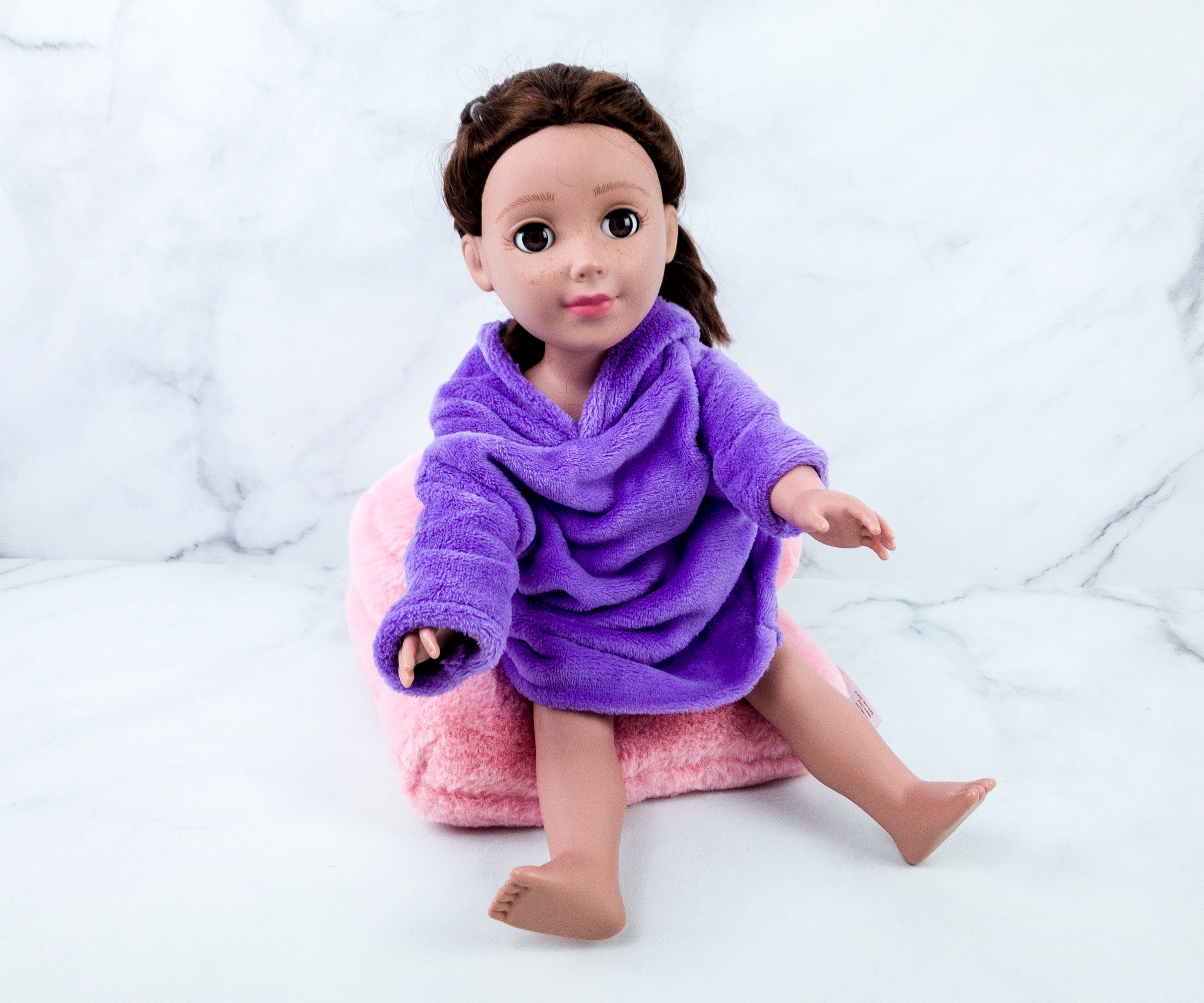 This month's Playtime Pack theme is too cute!
It would even be better if Allie has a friend to join her! Overall, it's a great subscription and my daughter is pretty happy with everything we got.
The Playtime Packs are really amazing. They have tons of ideas on how you can enjoy our doll, by providing new clothes, furniture, and items that you can use to make playtime more special. We love the fleece hoodies which look comfy and warm. My daughter is definitely looking forward to the next set of costumes and props that Allie will get from future packs!
What do you think of Club Eimmie?