Chic Beauty Box is a bi-monthly subscription box that delivers high-end and low-end cosmetics to your door. They feature imagery of brands like NARS and MAC as well as Too Faced, Fenty Beauty, and Milani. The box is $34.99 CAD and you can also try a one-time box for $39.99.
DEAL: Get 10% off your first box! Use the coupon code HELLOSUB at checkout.
OR Get a FREE Mystery Gift with your first box! Use the coupon code FREEGIFT to subscribe.
First look!
The information card breaks down the items in the box for a value of over $100 CAD.
Milani Must Have Mattes Palette ($8.40) — Milani is an awesome cruelty-free drugstore brand. We scored a fullsize 12-shade palette — subscribers may have received the Pure Passion palette instead. This features 12 matte shades in a neutral tone that has both warm and cool tones. I wear a lot of neutrals as it is so I would have probably enjoyed the other palette more which at least has a bit more variety, but this is a solid item to open the box with.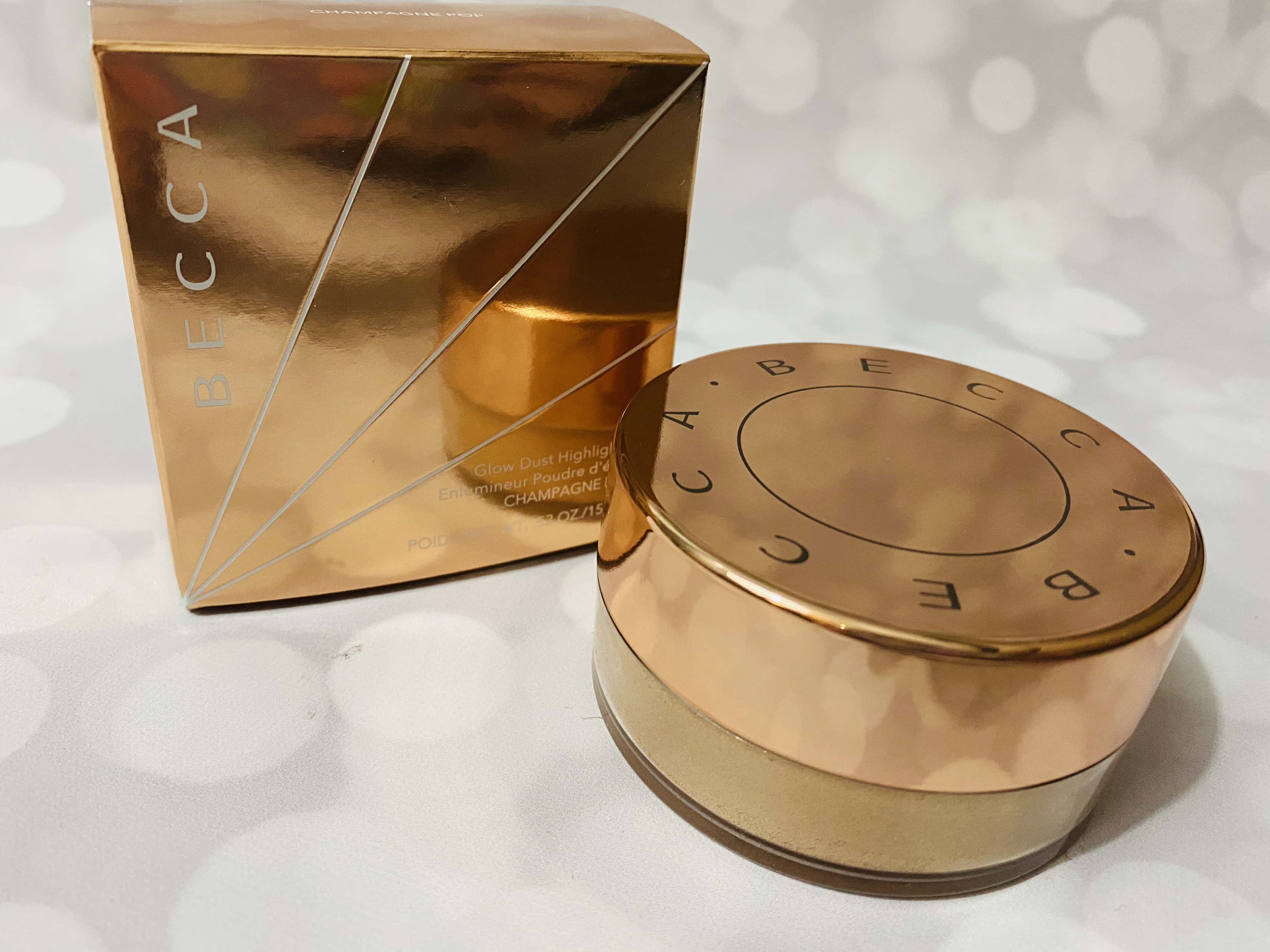 Becca Glow Dust Highlighter ($25) — Champagne Pop is a peachy highlighter in a loose powder format. Use this highlighter on cheeks, eyes, browbones, and even on the body for a glowy look.
This is a full-size Becca product! Retail is $55 but it's on sale right now. It looks like Champagne Pop is a limited edition colour!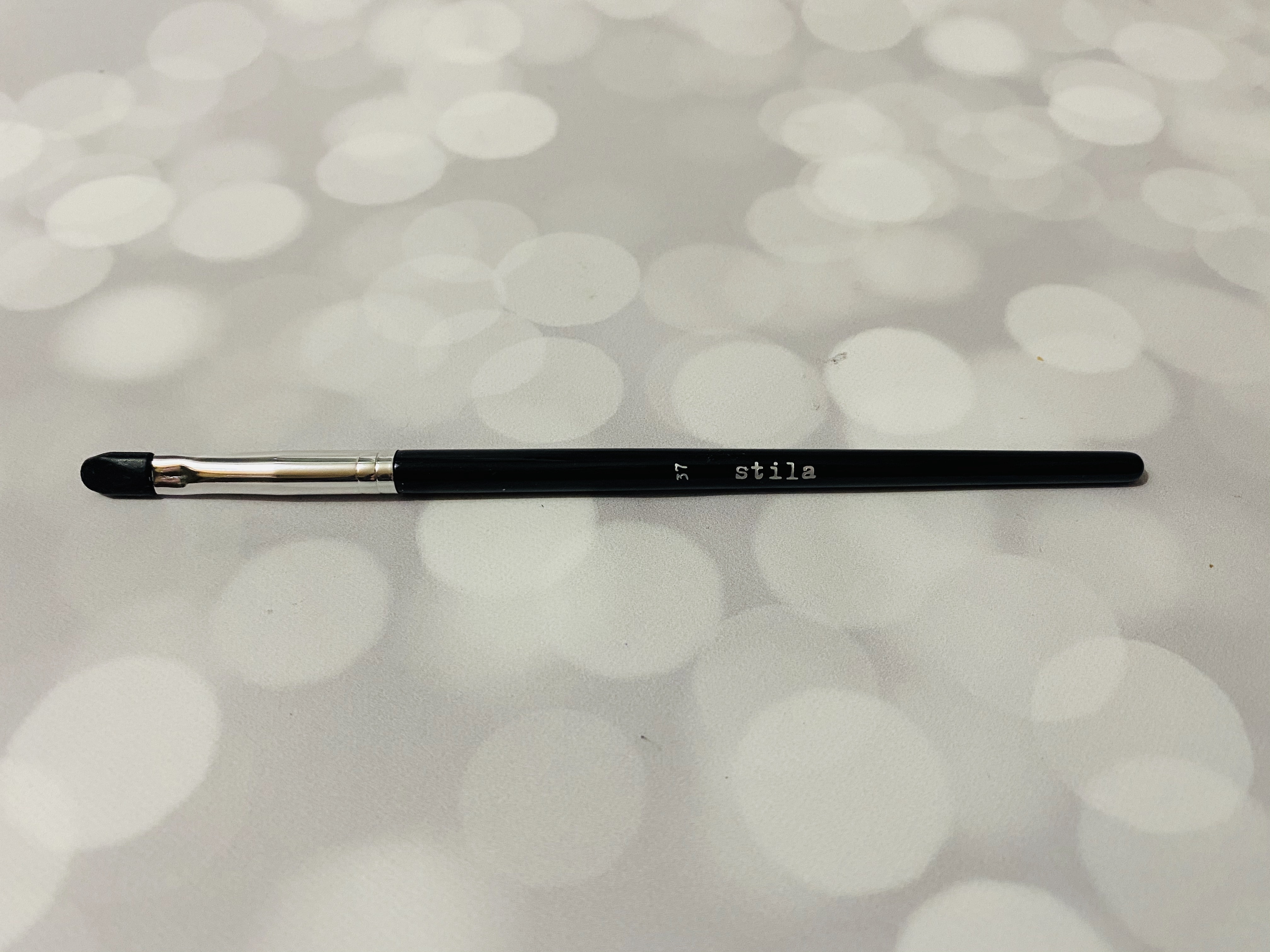 Stila #37 Silicone Eyeshadow Applicator ($8) — Real talk: as much as I love metallic eyeshadows (like the Huda Beauty palette from the November box), trying to apply it with a brush is really difficult. Fingers work best for metallic shadows, or… a silicone applicator just like this! I snagged a Huda one recently and I had no idea Stila had one as well. This will be used daily for getting a poppin' metallic eyeshadow look!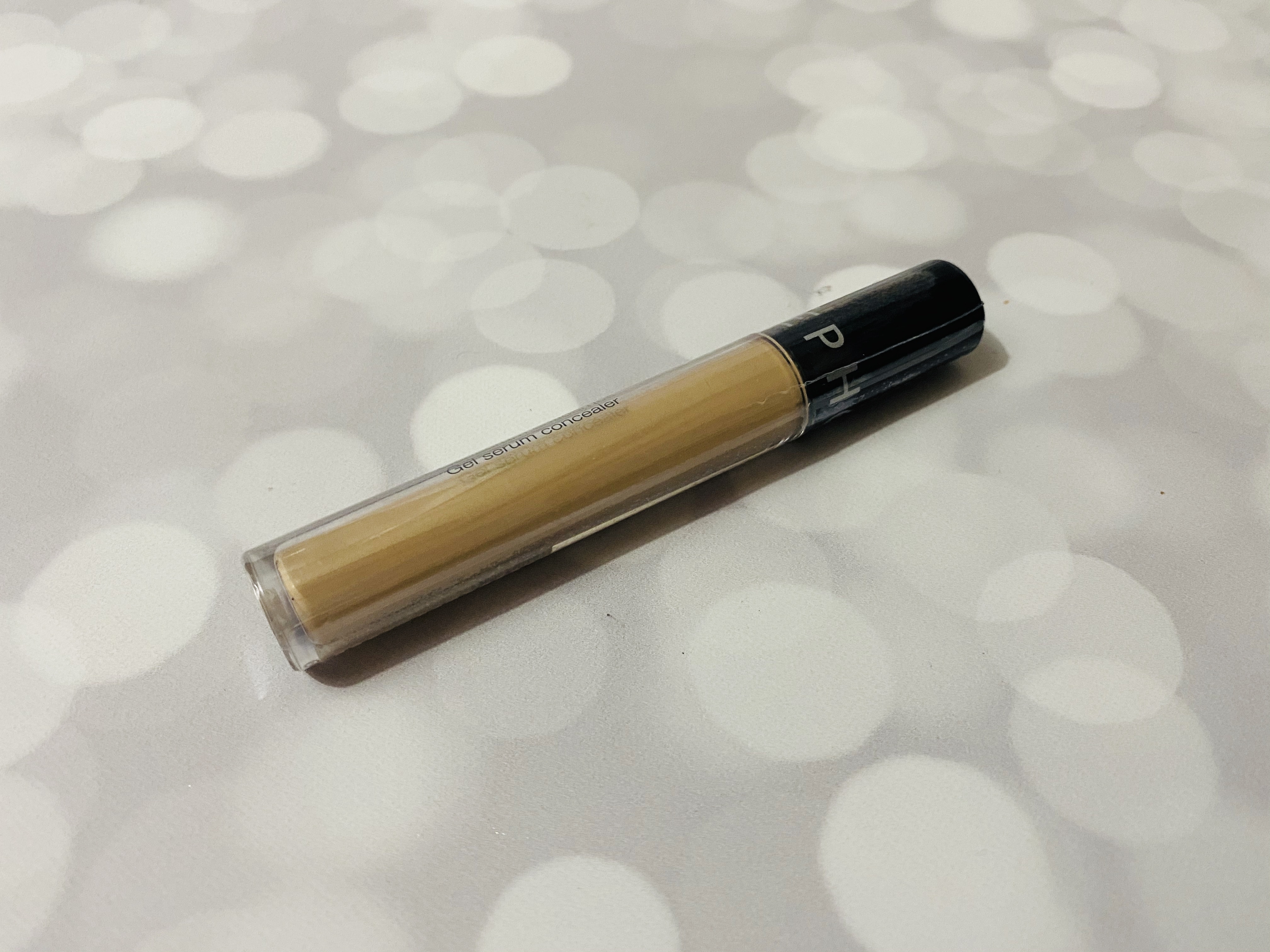 Sephora Gel Concealer (14.50) — Pretty cool seeing a Sephora Collection item pop up in the box! This concealer is a unique lightweight gel formula that is infused with ceramides to keep skin healthy. The shade, #11 Tatin, is a tan shade with yellow undertones as per Sephora's website. I am a pale girl (lightest shade in Fenty's foundation LOL!) with pink undertones, so this is a no-go for me. (Plus Sephora's own collection isn't cruelty free, boooo!) But I did swatch it for you all below and it feels REALLY nice and lightweight.
Milani Easybrow Tinted Gel — My blonde eyebrows are definitely going to enjoy this. It's a brow gel with tiny fibers in it to give the illusion of fuller brows. The taupe colour is actually pretty good for my colouring. I can't find the product itself on Milani's website — it looks like the new Easybrow product is a pencil rather than a gel. Still, I experienced no issues swatching on my hand so I'll give it a try.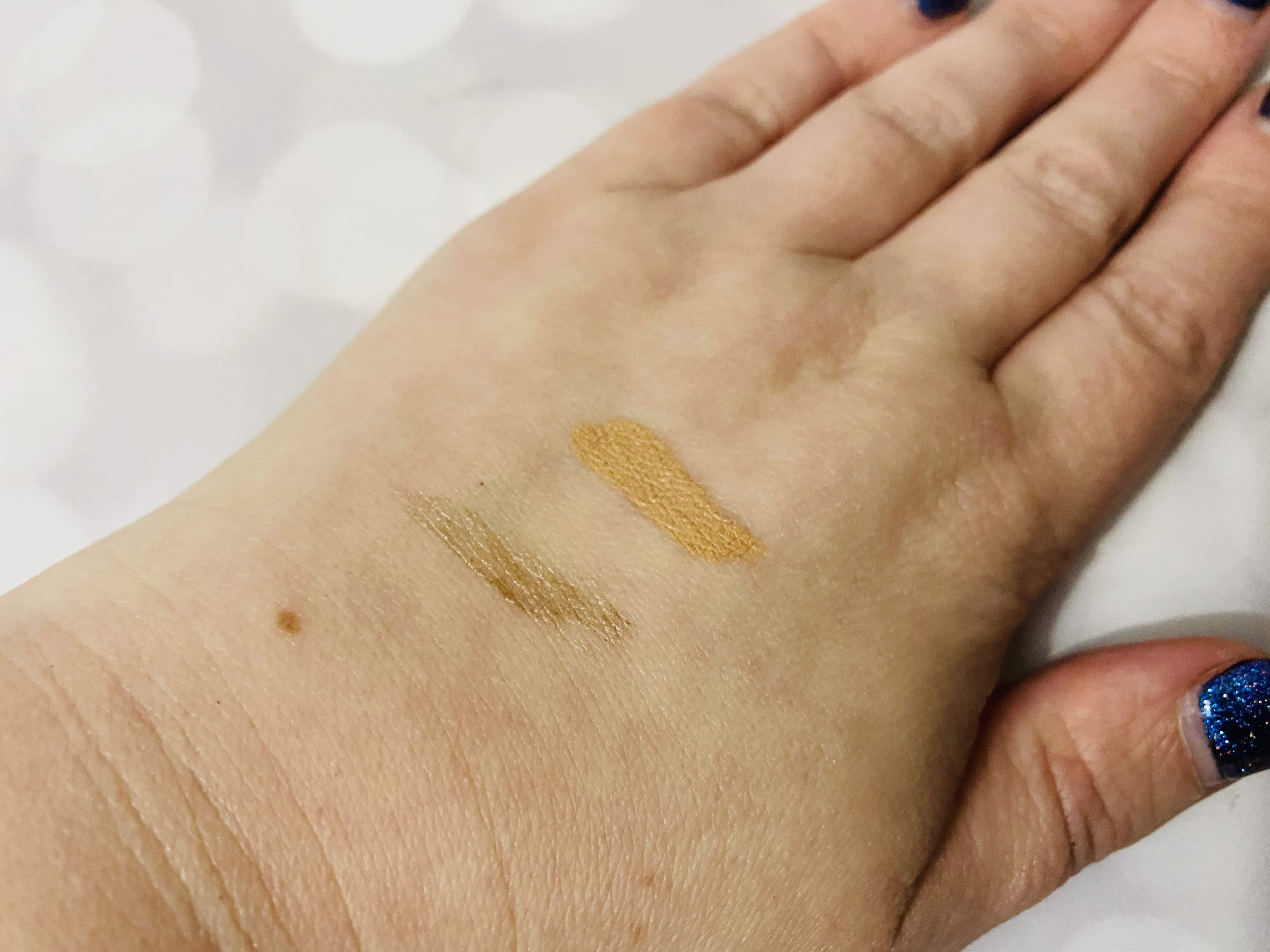 Swatches of the brow gel and the concealer. You can maybe see the fibers in the brow gel but they're SO fine it's a bit hard!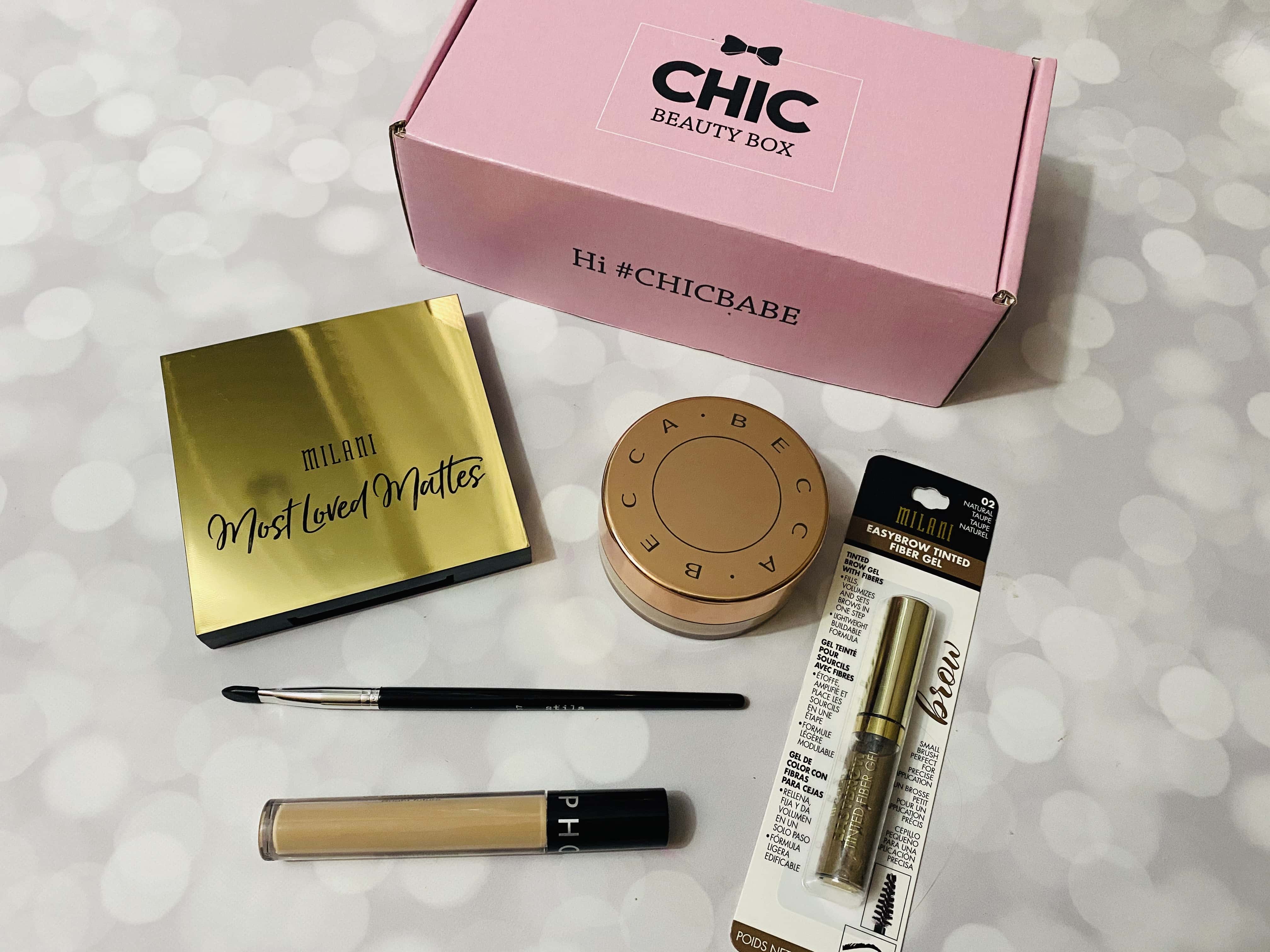 After the 50/50 disappointment in my first Chic Beauty Box review, I'm really happy with how they turned it around for January. While many of the products are available on sale or cheaper on Amazon, with the exception of the brow gel they're all currently in the retail circuit which reassures me they are not discontinued or expired.I do think that including a complexion product such as concealer is a risky move as there are so many skin tones and as a result a lot of people will end up with an item they simply can't use which lessens the value and appeal of the box. I am soooo excited about the palette and the Stila tool, and the brow gel is going to be fun to play with as well!
What do you think of the cosmetics included in this box?