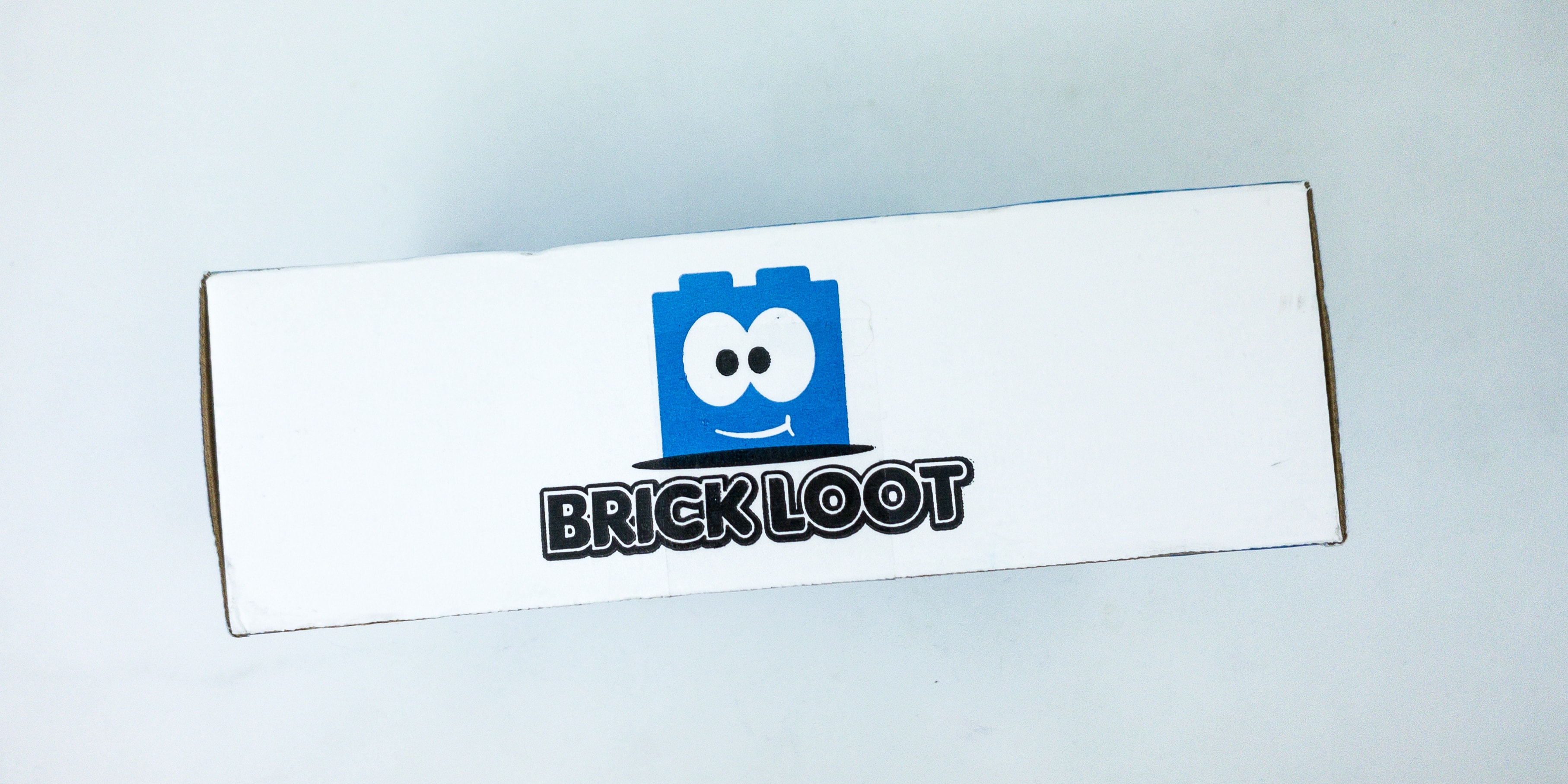 Brick Loot is a monthly subscription box filled with LEGO-compatible items, bricks, and brick building accessories for LEGO fans. Every themed Brick Loot box is filled with 4-8 items that were handpicked by Brick specialists who scour the world for the newest and coolest products for you to collect. Usually, you can expect a custom mini-fig, two or more custom builds, and lighting or other customization products.
DEAL: Use code HELLO15 to save 15% on your entire subscription! OR use code KIDCEO to save $5 on your first box!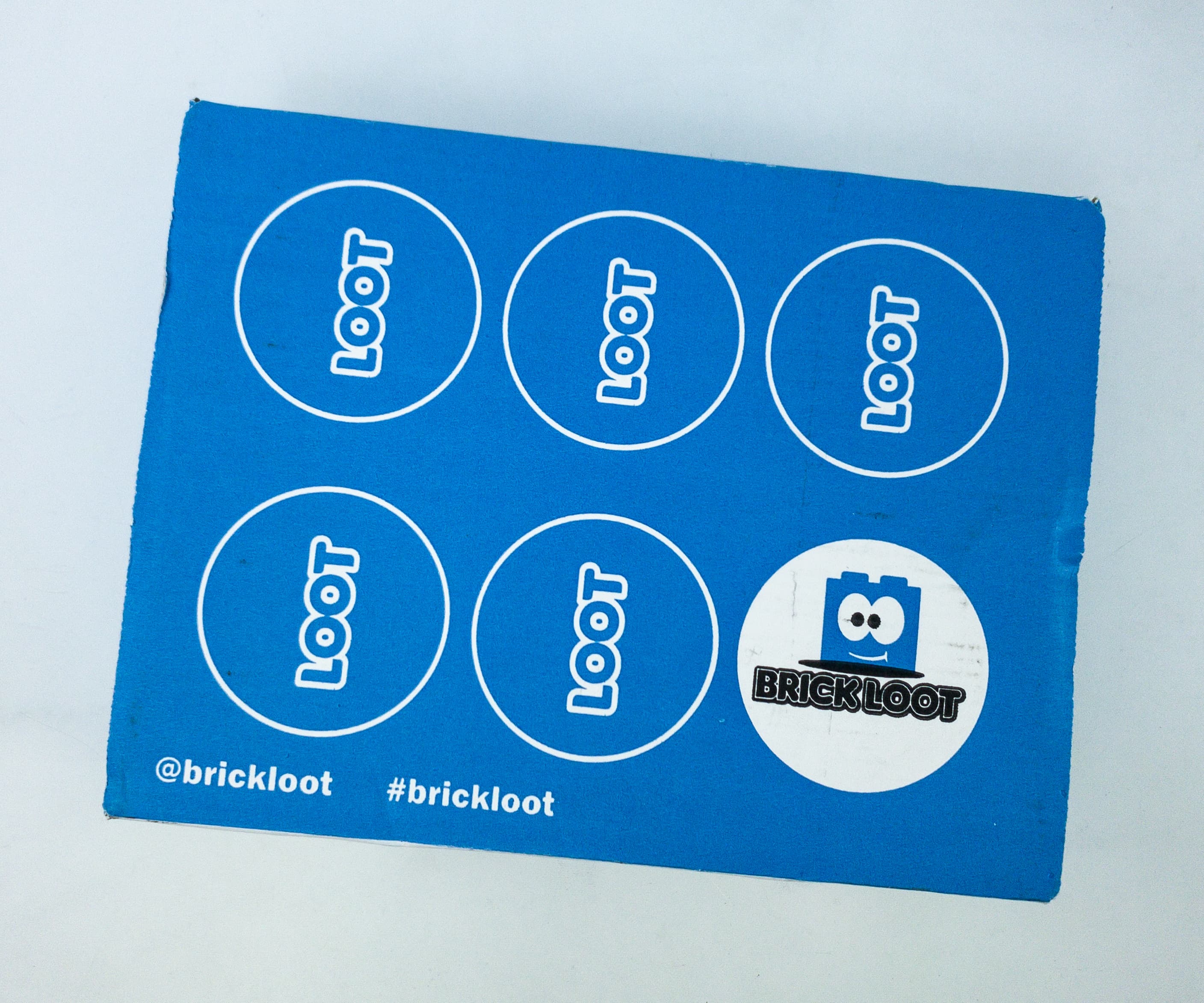 The box arrived in perfect condition.
All the items came in their individual packaging.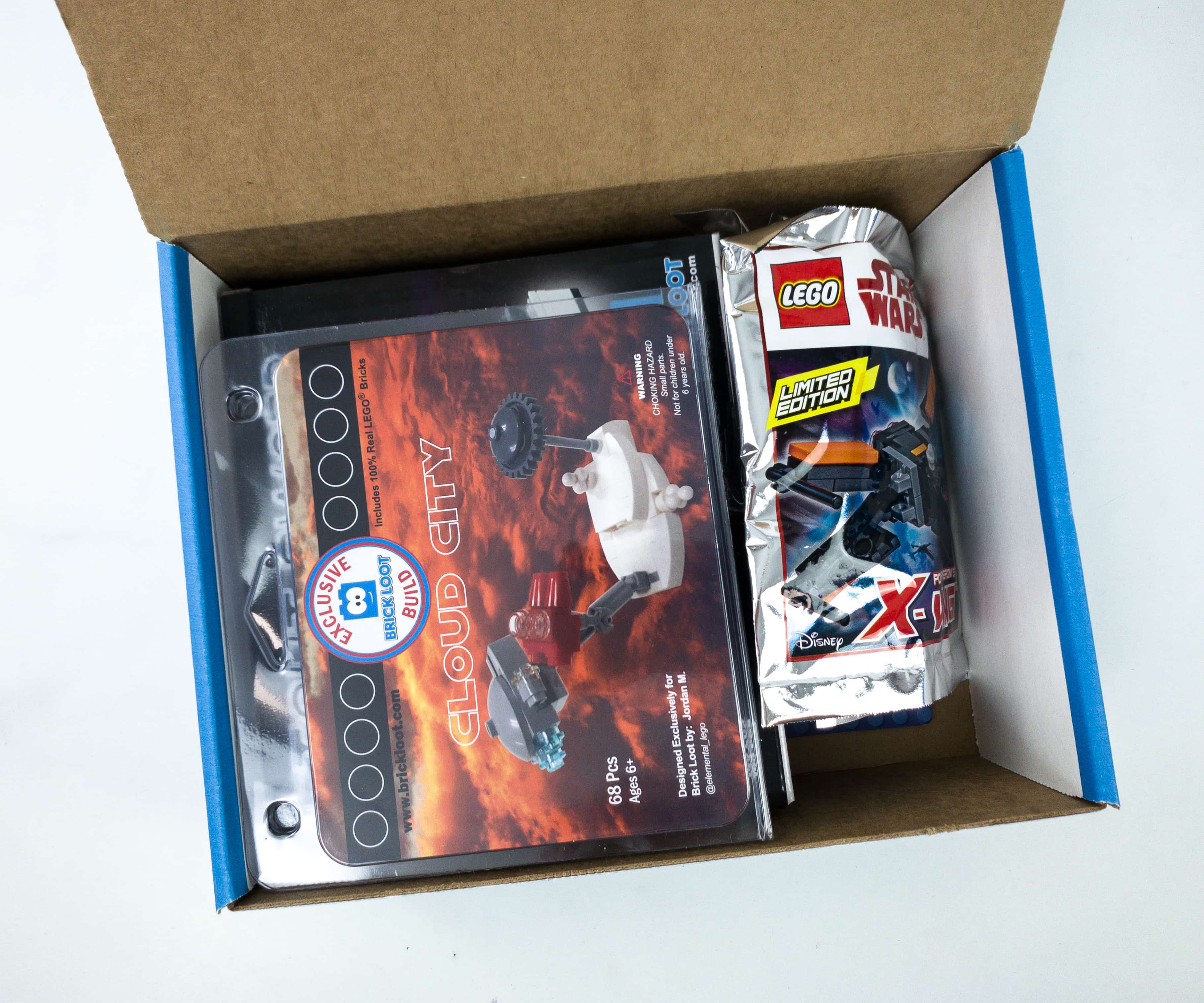 The box is almost full!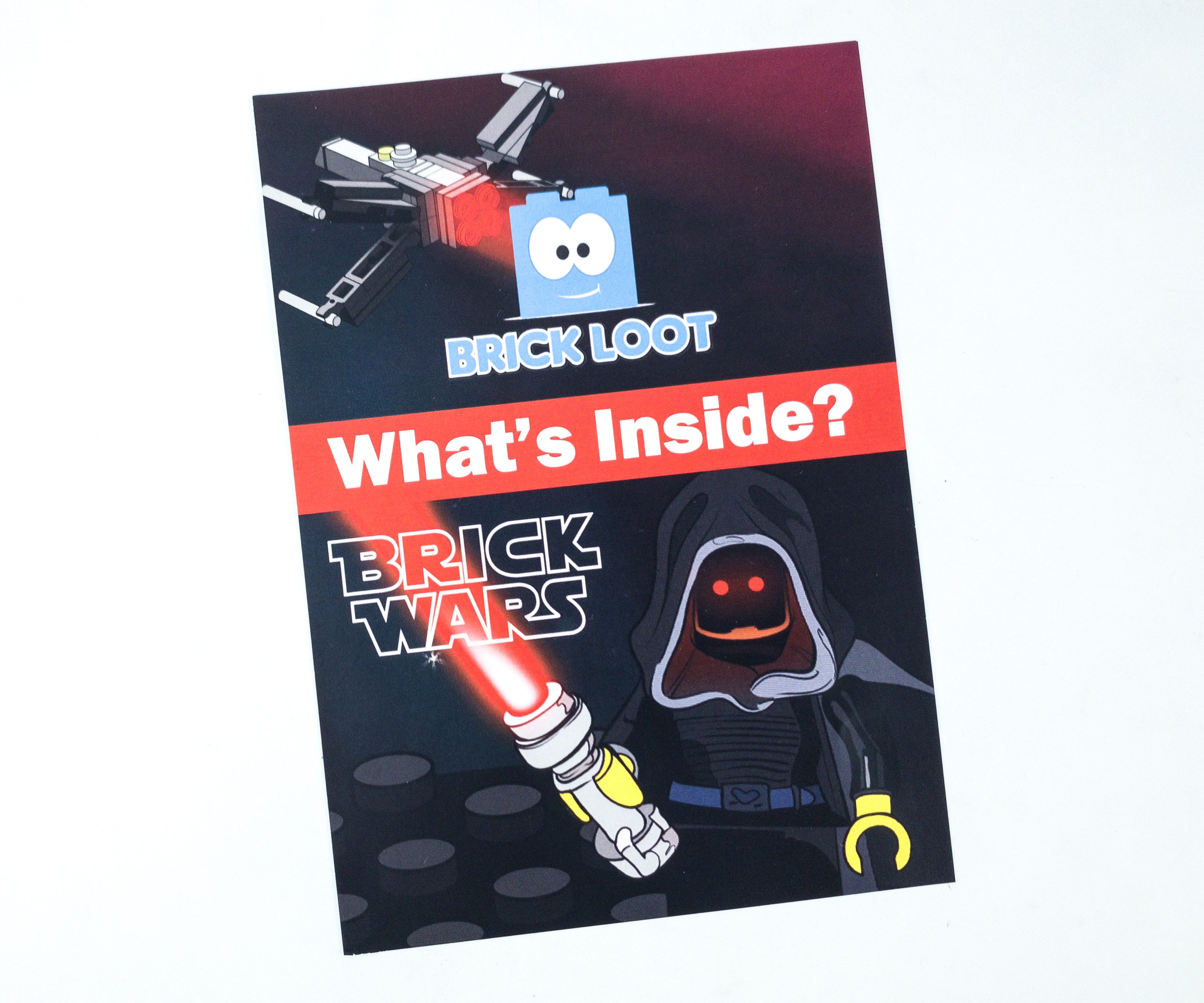 This month's theme is BRICK WARS!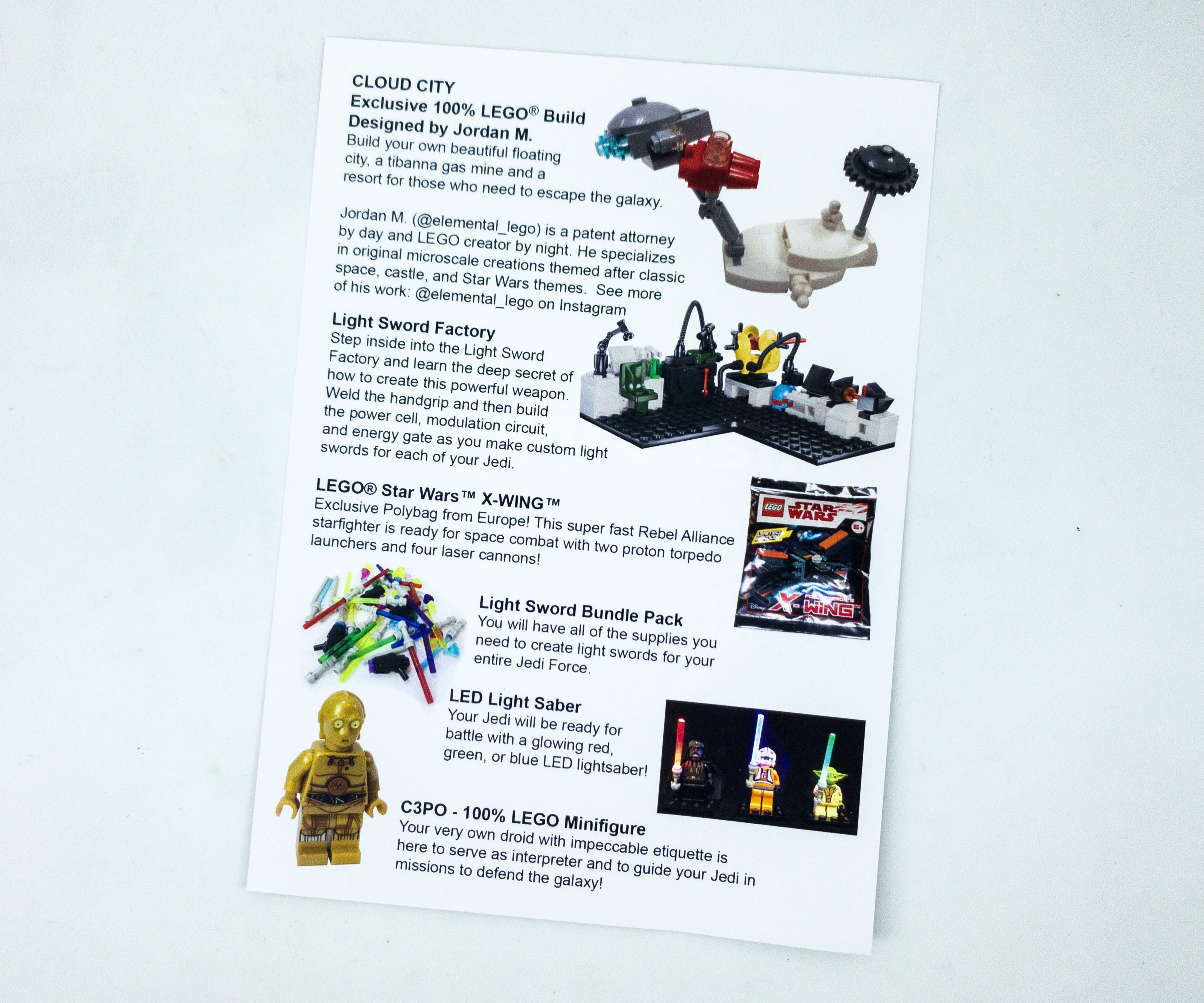 Every box comes with an information card that provides a short description of all the items inside.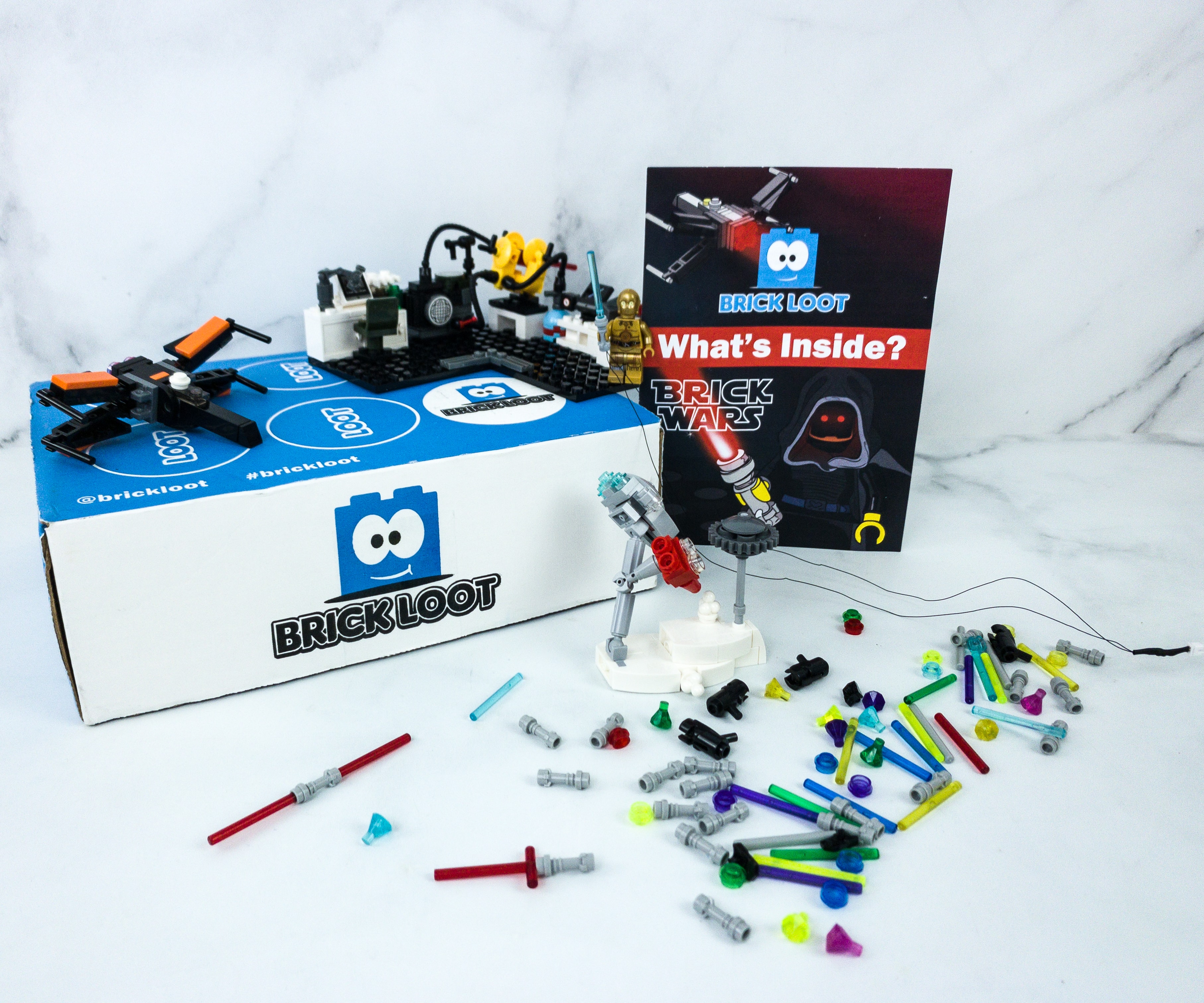 Everything in my box!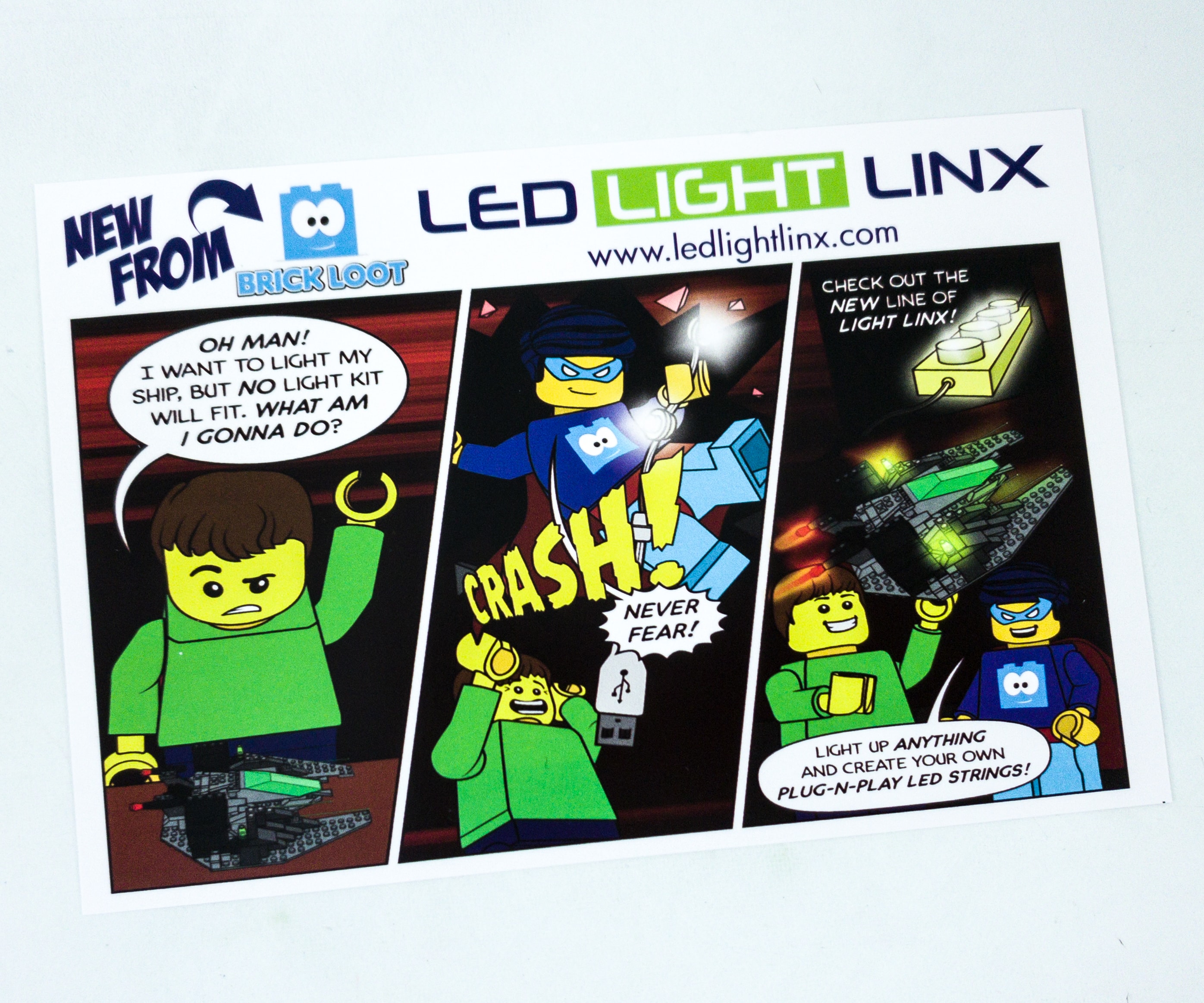 LED Lightsaber. It's a mini-lightsaber and it's so cute. The packaging even includes a small comic strip to describe how this exclusive item!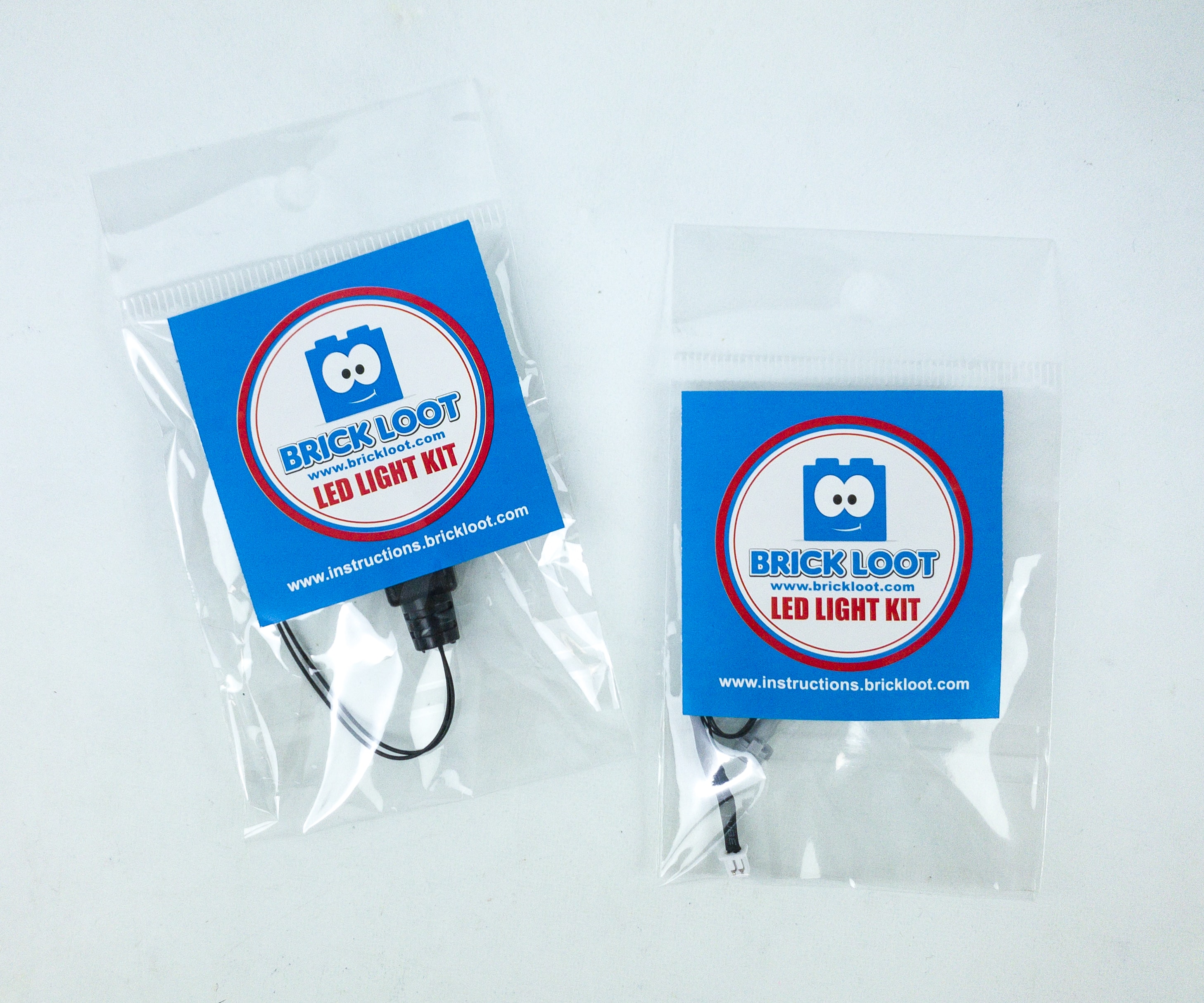 The kit is divided into two different parts.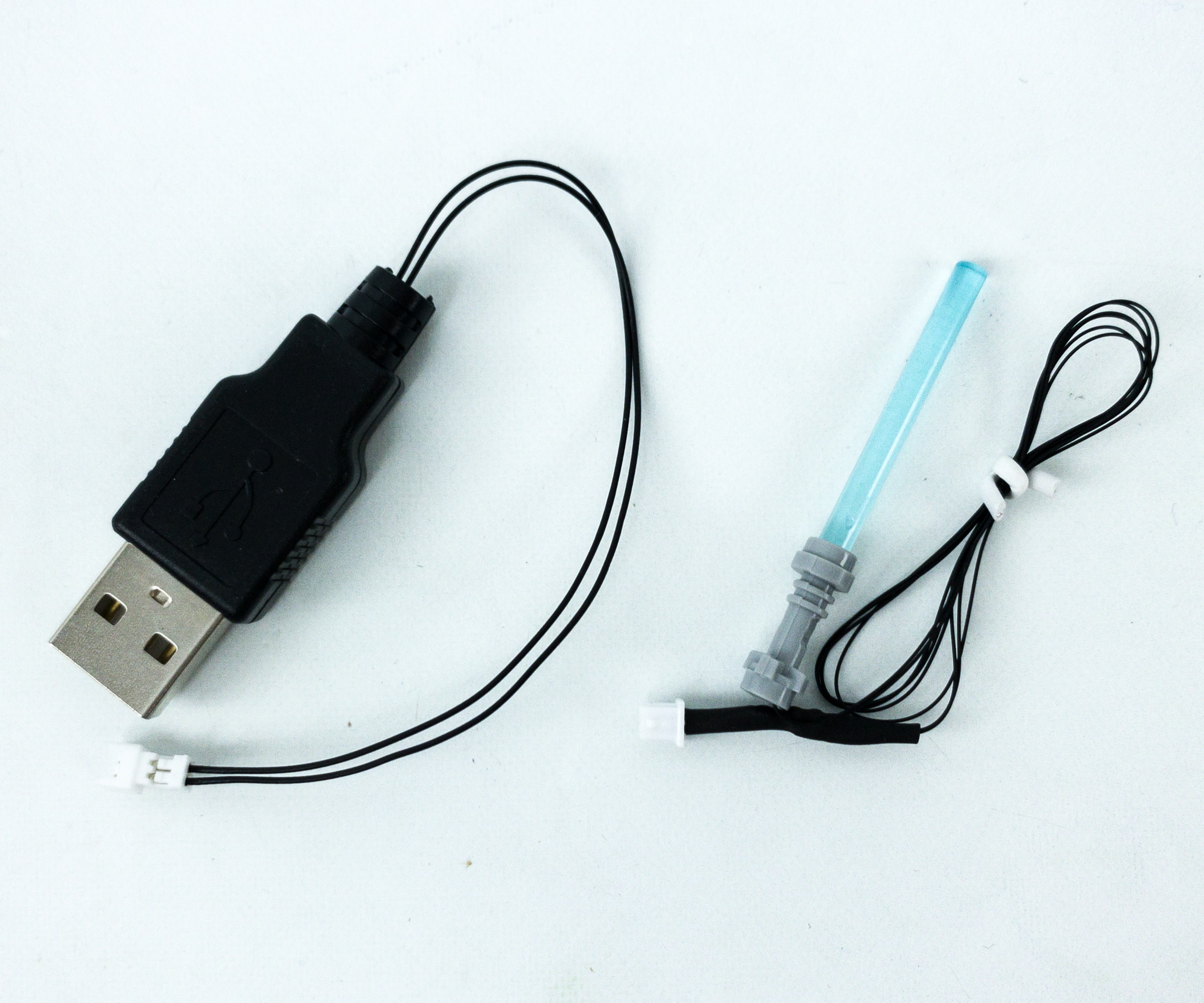 The first is a USB-connector and the other is the LED lightsaber.
The Light Saber can be used as is, you'll only need the connector once you want it to light up.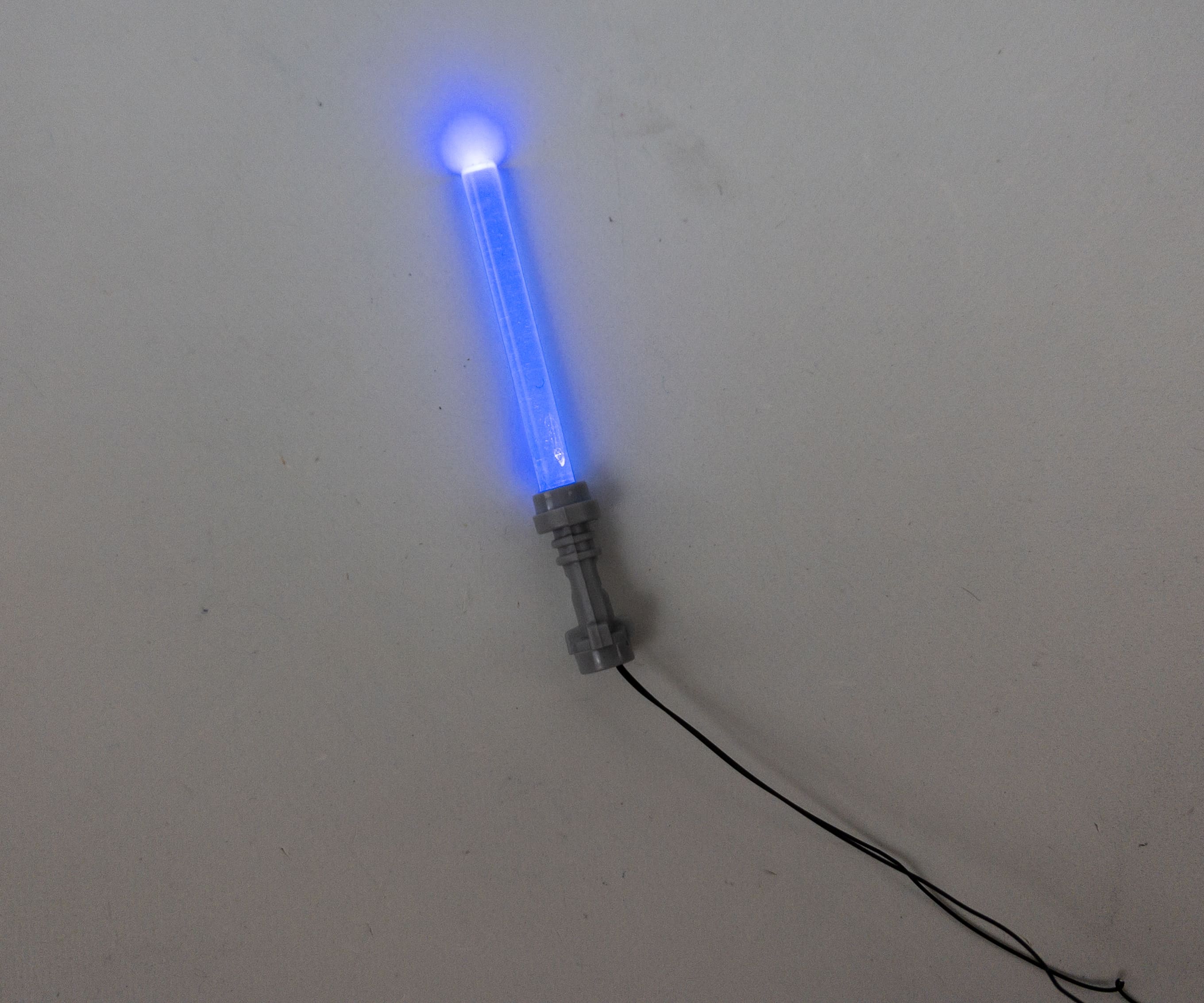 According to the card, the LED lightsaber is available in three different colors: red, green, and blue. We got the blue-colored lightsaber!
C-3PO 100% LEGO Minifigure. The Lego minifigure we got this month is one of the most famous character in the Star Wars, C-3PO!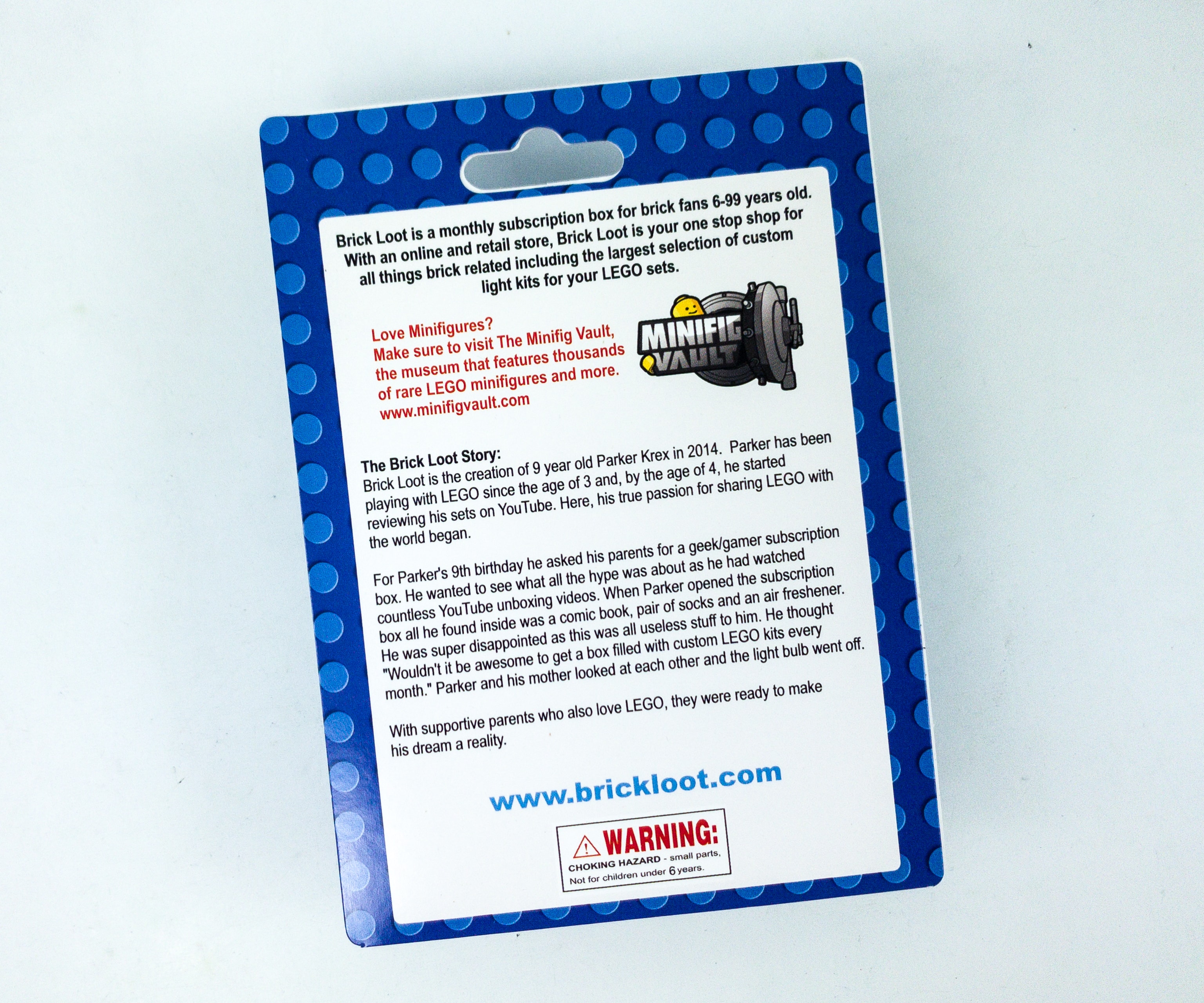 The back of the mini-figure's packaging also tells us the Brick Loot story. Also, if you're a Minifigure enthusiast, you can visit the Minifig Vault and see thousands of rare LEGO mini-figures, and more!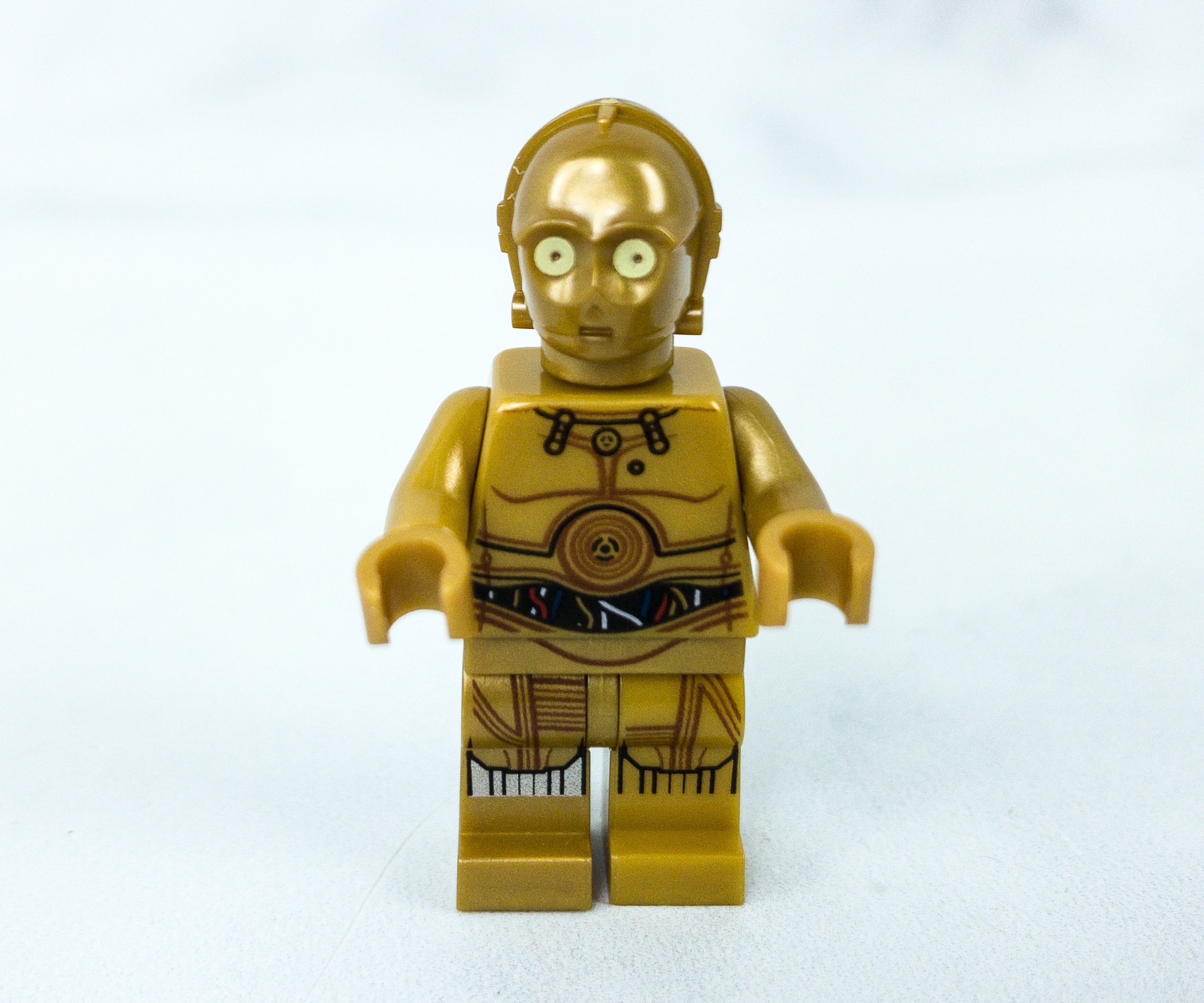 The details on the figure were nice. They were really able to capture C-3PO's look and vibe. The color, design, and those eyes, I'm really dazzled!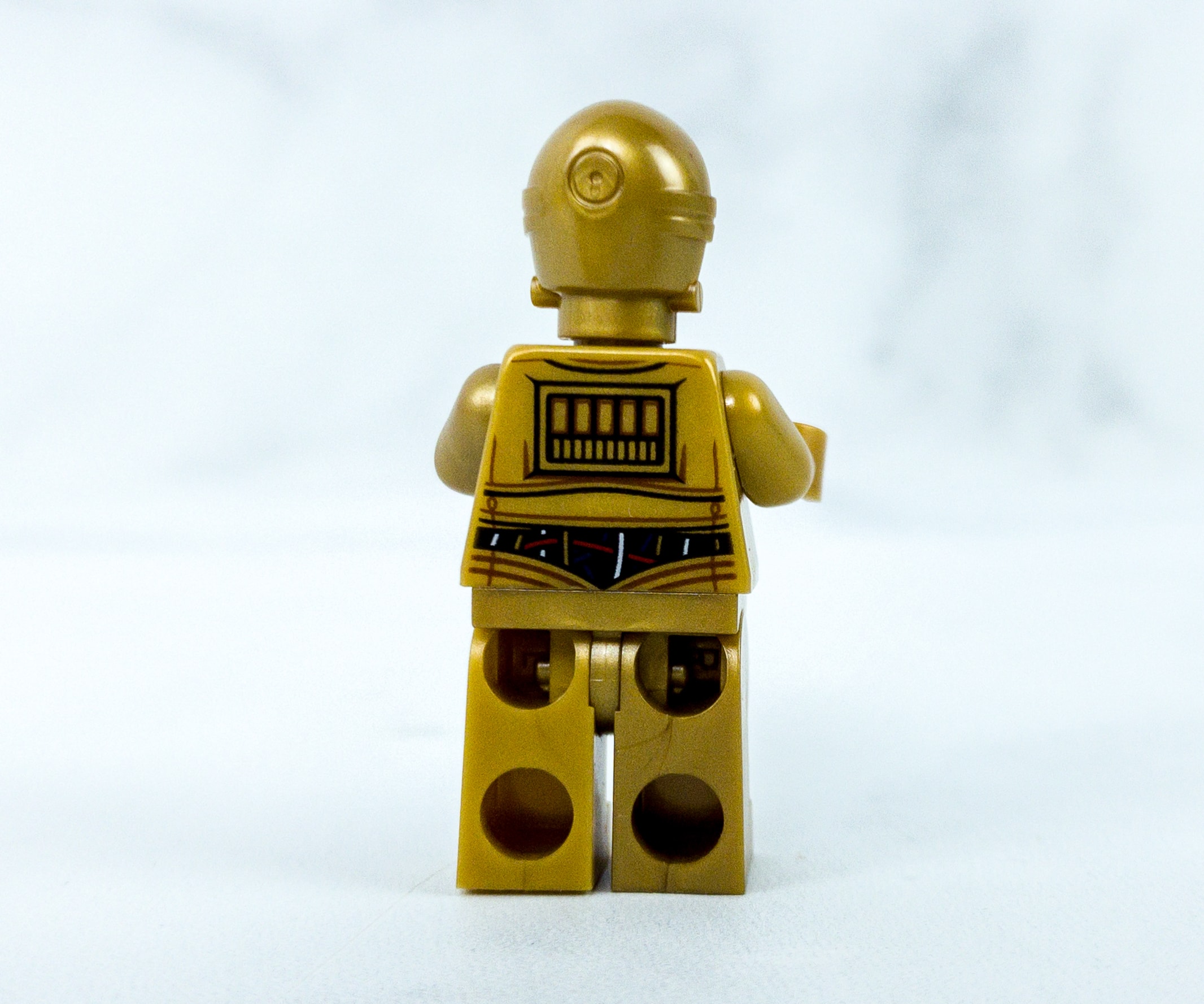 Featured at the back part of the minifigure are some "wires" and "controls", just like the real C-3PO!
Light Sword Bundle Pack. More lightsabers! Aside from the exclusive LED lightsaber kit, we also received a 75-piece pack of LEGO that can be formed into a number of light swords!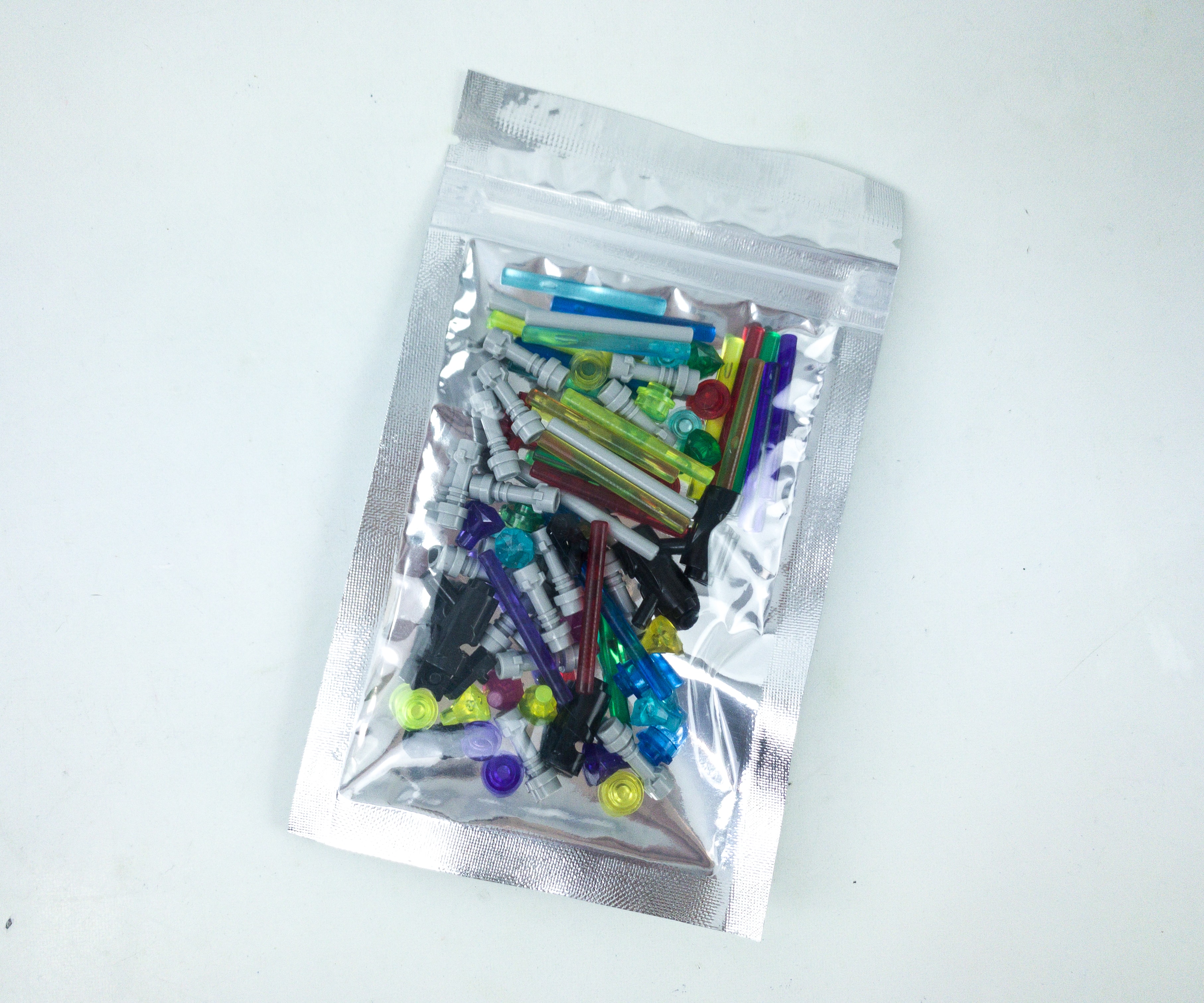 All the pieces are packed in a resealable plastic bag, so you can return the LEGO pieces once you're done with them.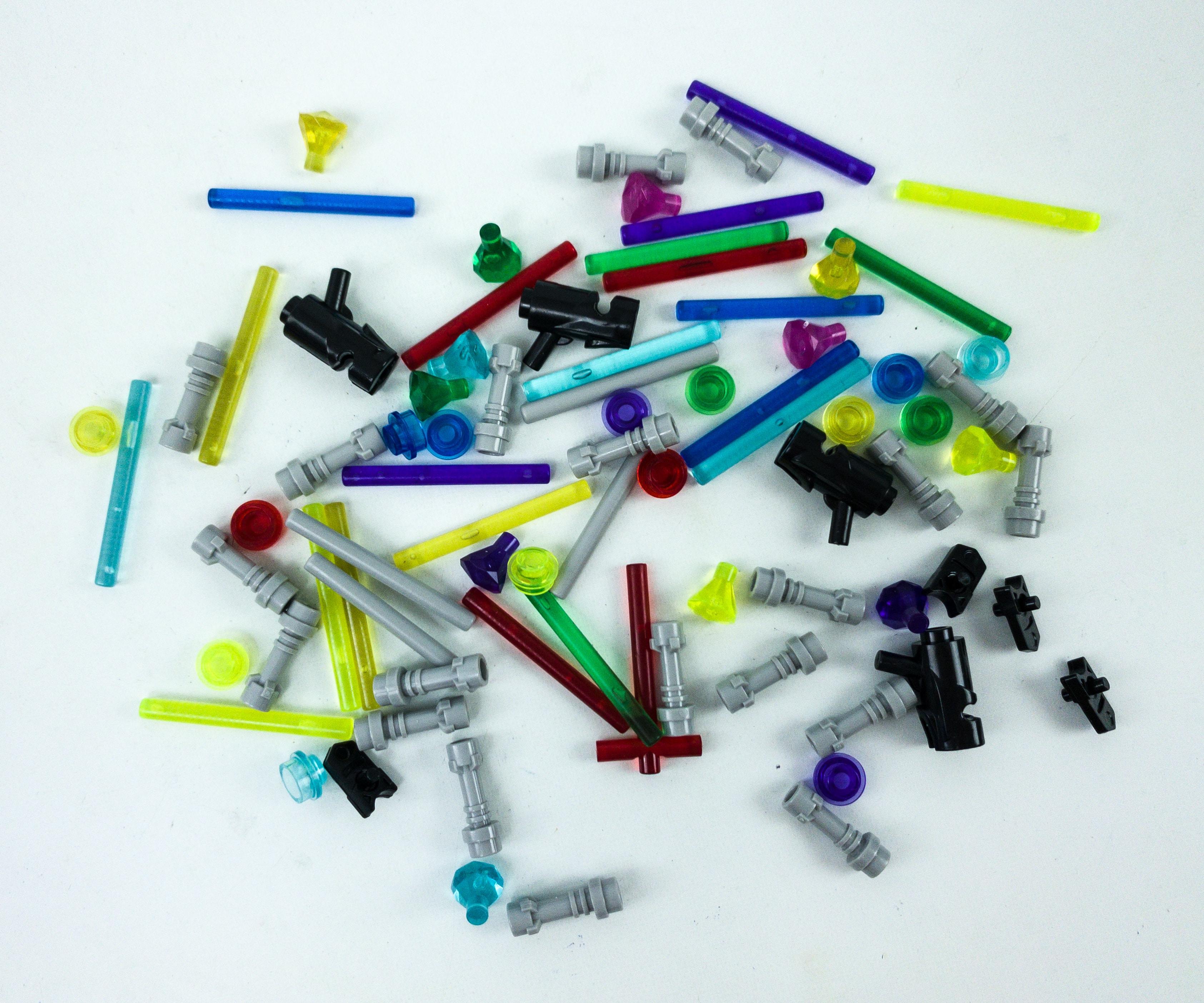 Inside the bag are different types of LEGO pieces, and they're in different colors as well.
Aside from the light swords, you can also make a Star Wars gun using the LEGO pieces inside the pack.
LEGO Star Wars X-Wing. X-Wing is a heavily armed starfighter spacecraft that is designed for space wars and long missions. We were so stoked to see how the LEGO version would look like!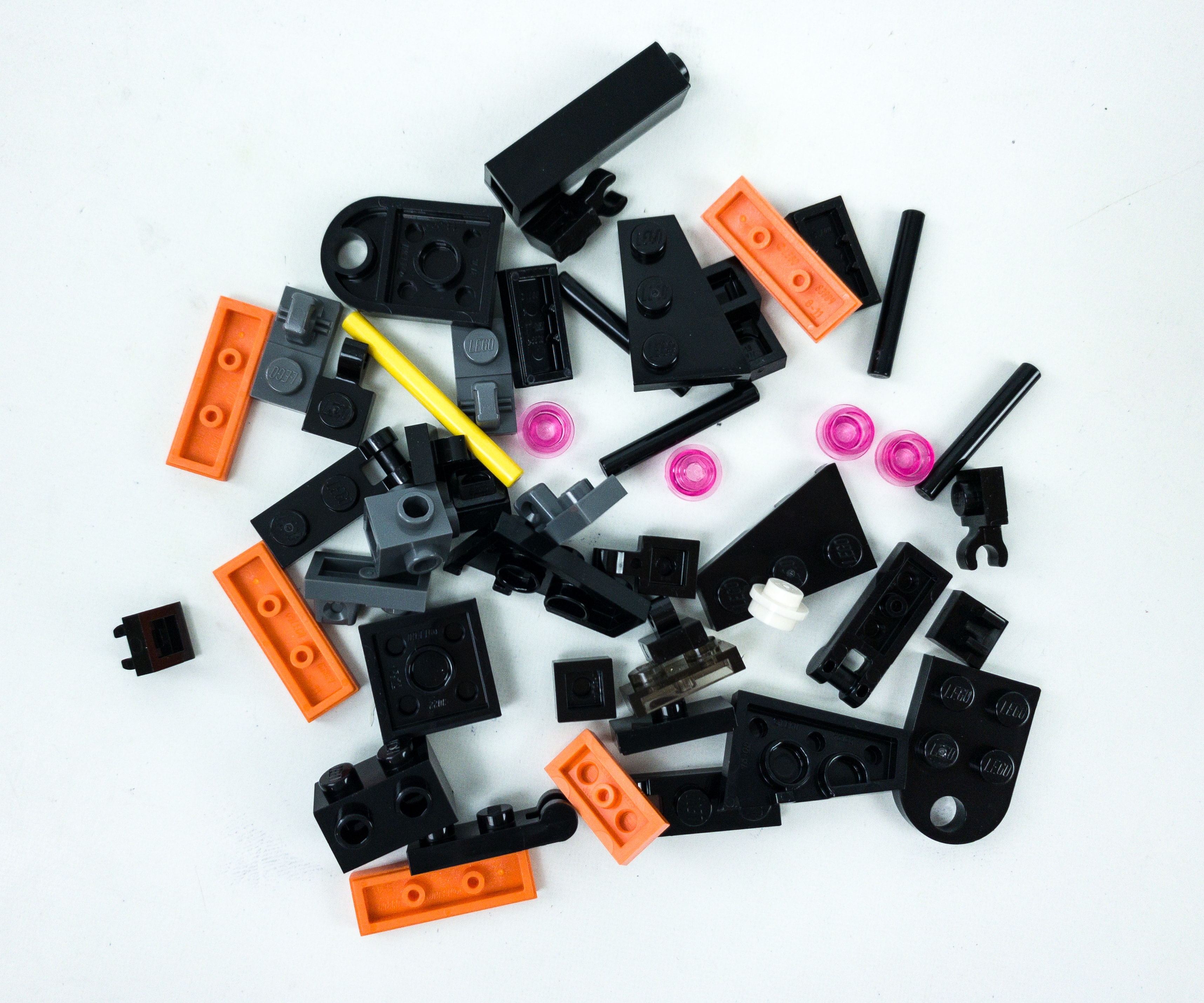 There are mostly black LEGO pieces, some orange ones, some small pink pieces, a yellow piece, and a white piece.
X-Wing starfighter spacecraft got its name from its X-like shape with each and every tip featuring four different strong laser cannons that destroy almost everything in space! This is a perfect miniature version of the X-Wing!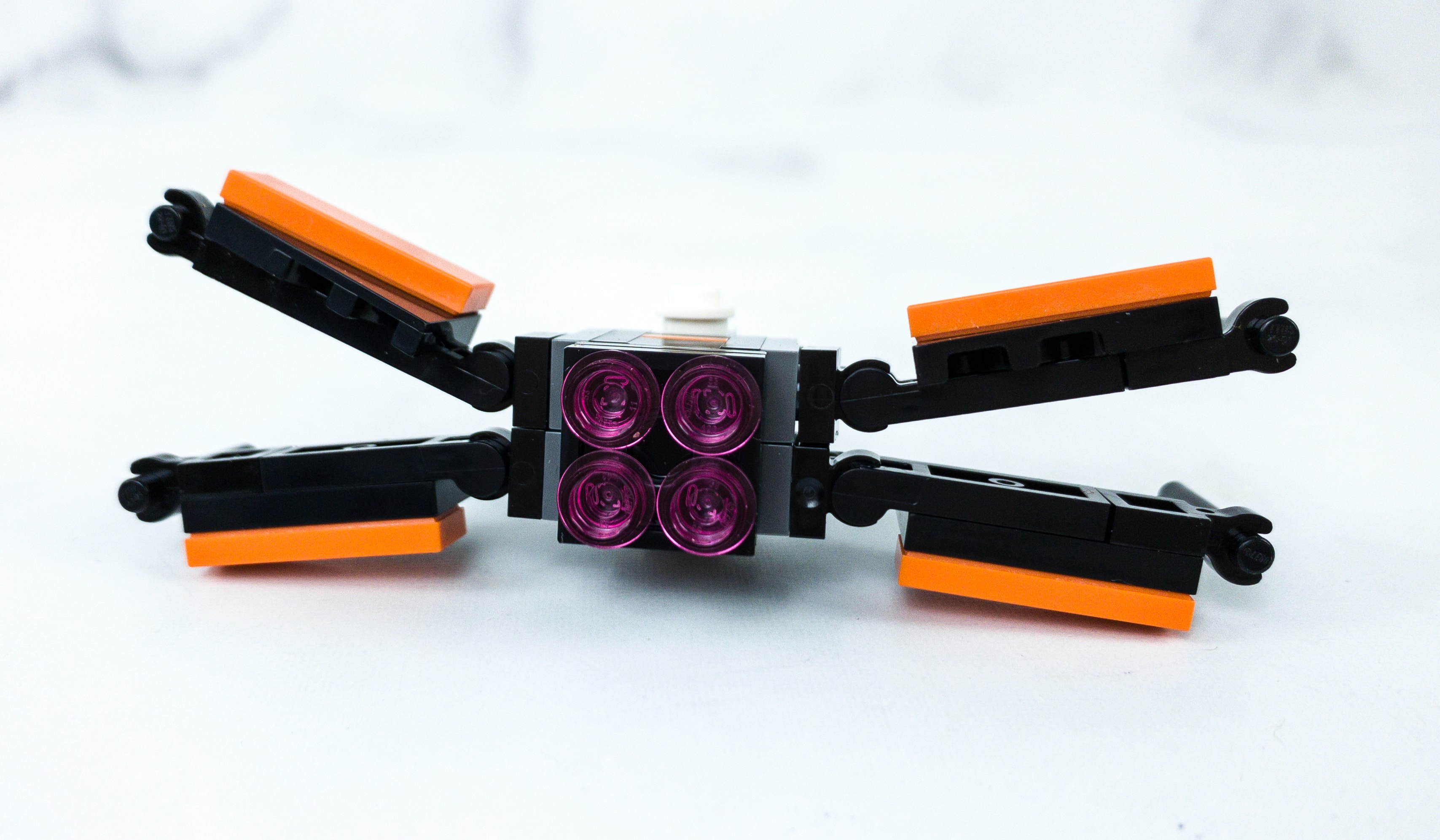 The back of the spaceship features four "boosters," and those are the small pink pieces!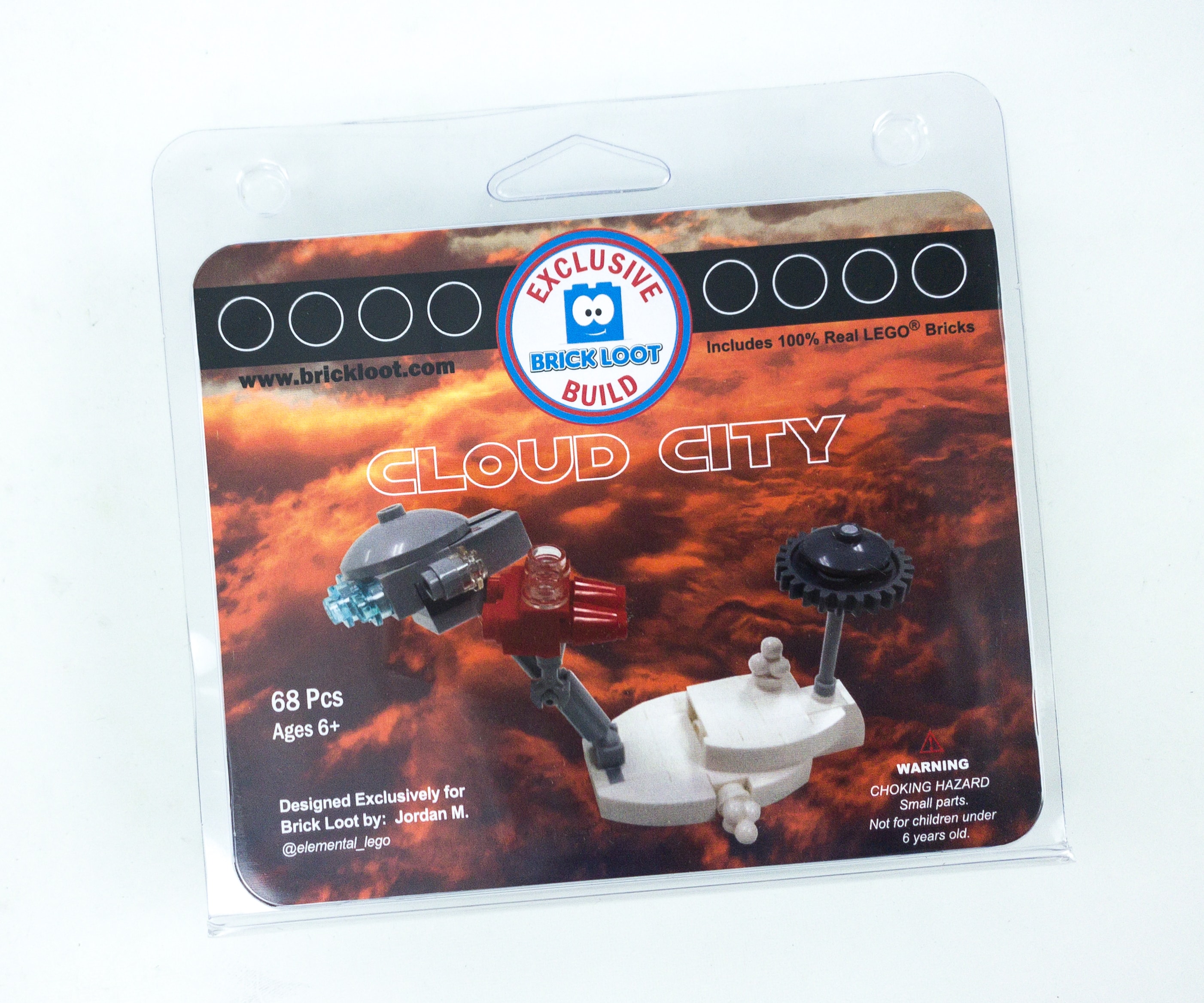 Exclusive 100% LEGO Build: Cloud City. This month's featured LEGO build is called Cloud City that is designed by Jordan M, a patent attorney and LEGO creator. He specializes in space, castle, and Star Wars-themed LEGO builds.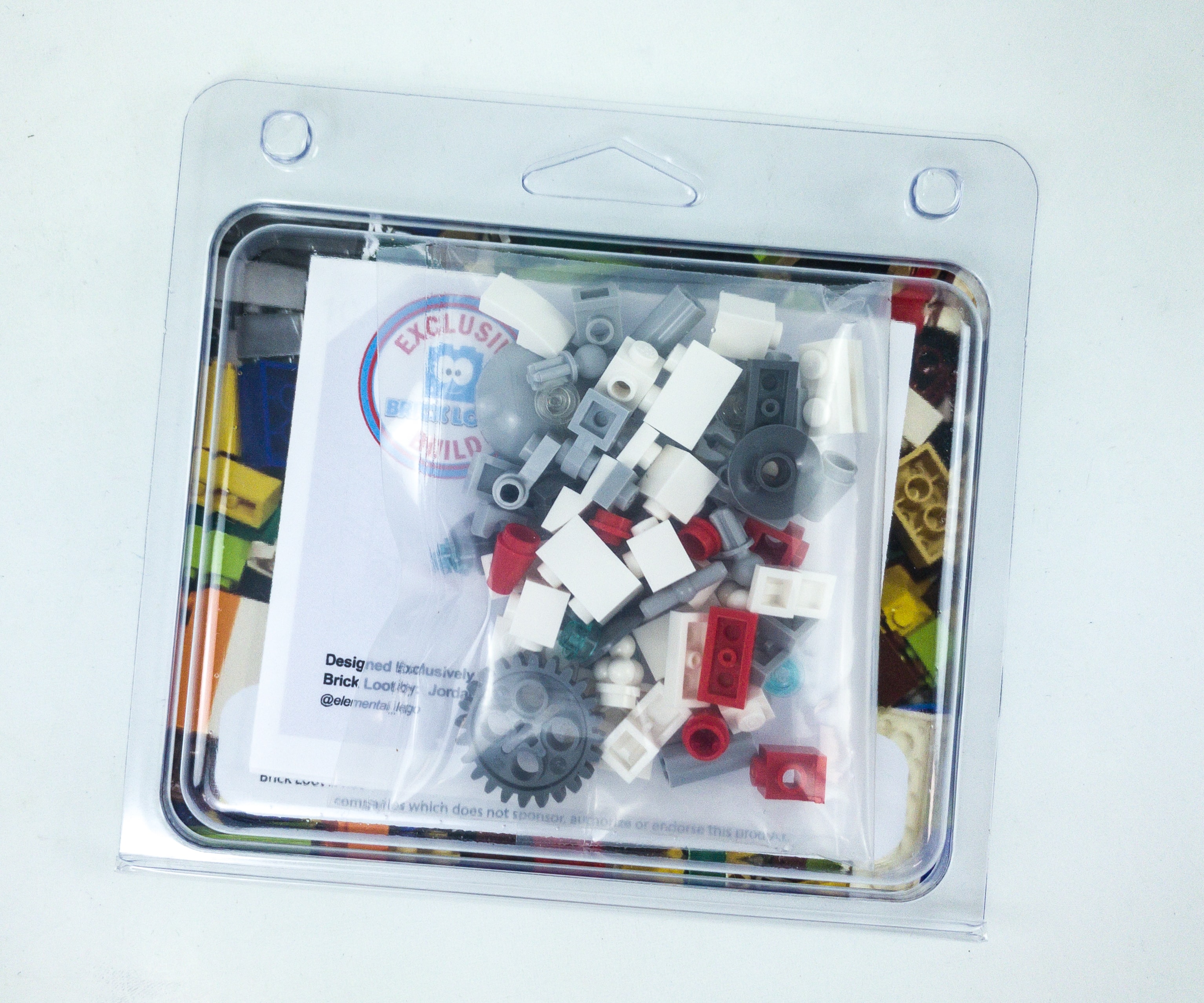 This Lego build consists of 68 pieces of LEGO blocks. It's ideal for kids 6 years old and up.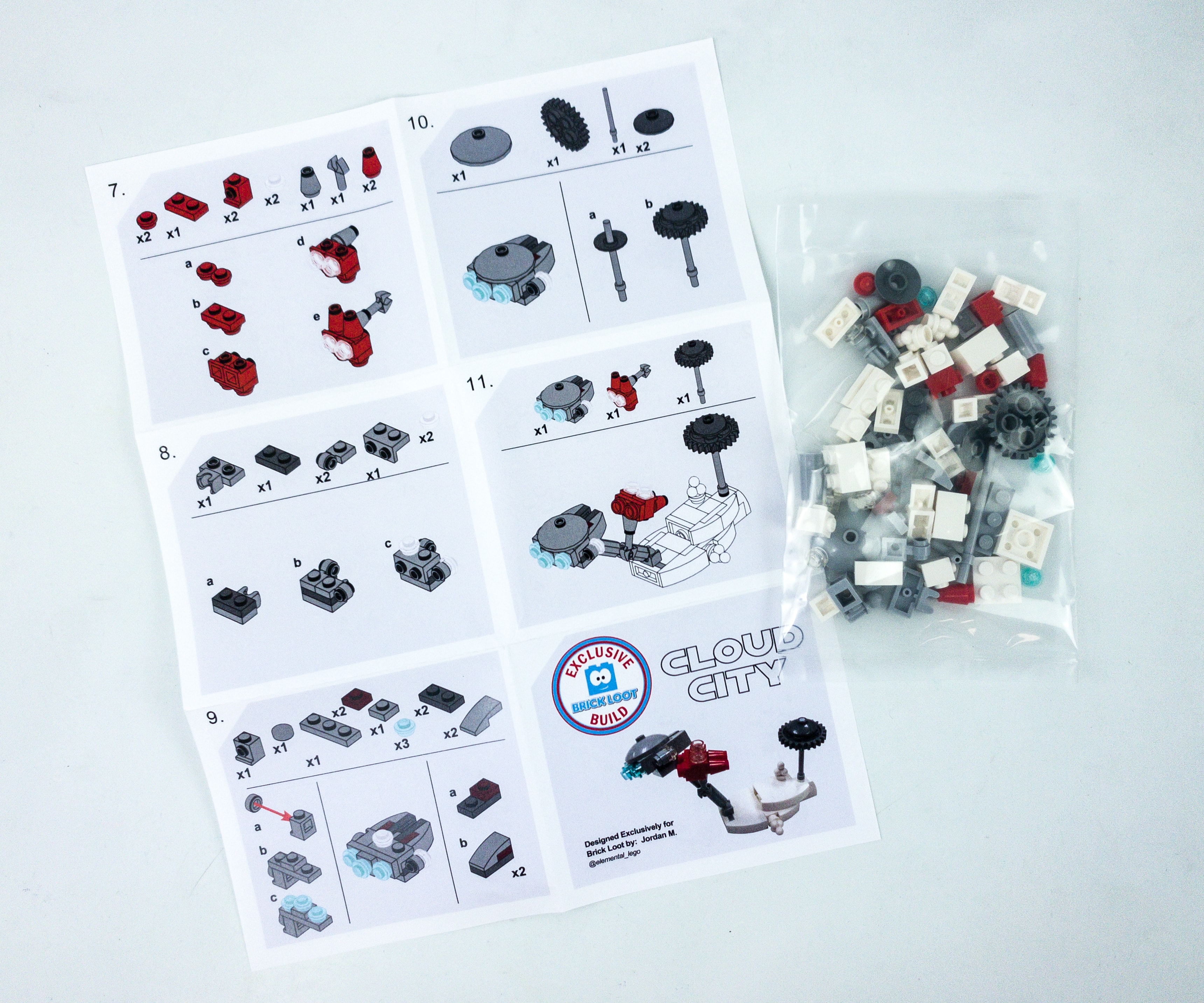 The kit includes a detailed instruction manual and a bag full of tiny LEGO pieces.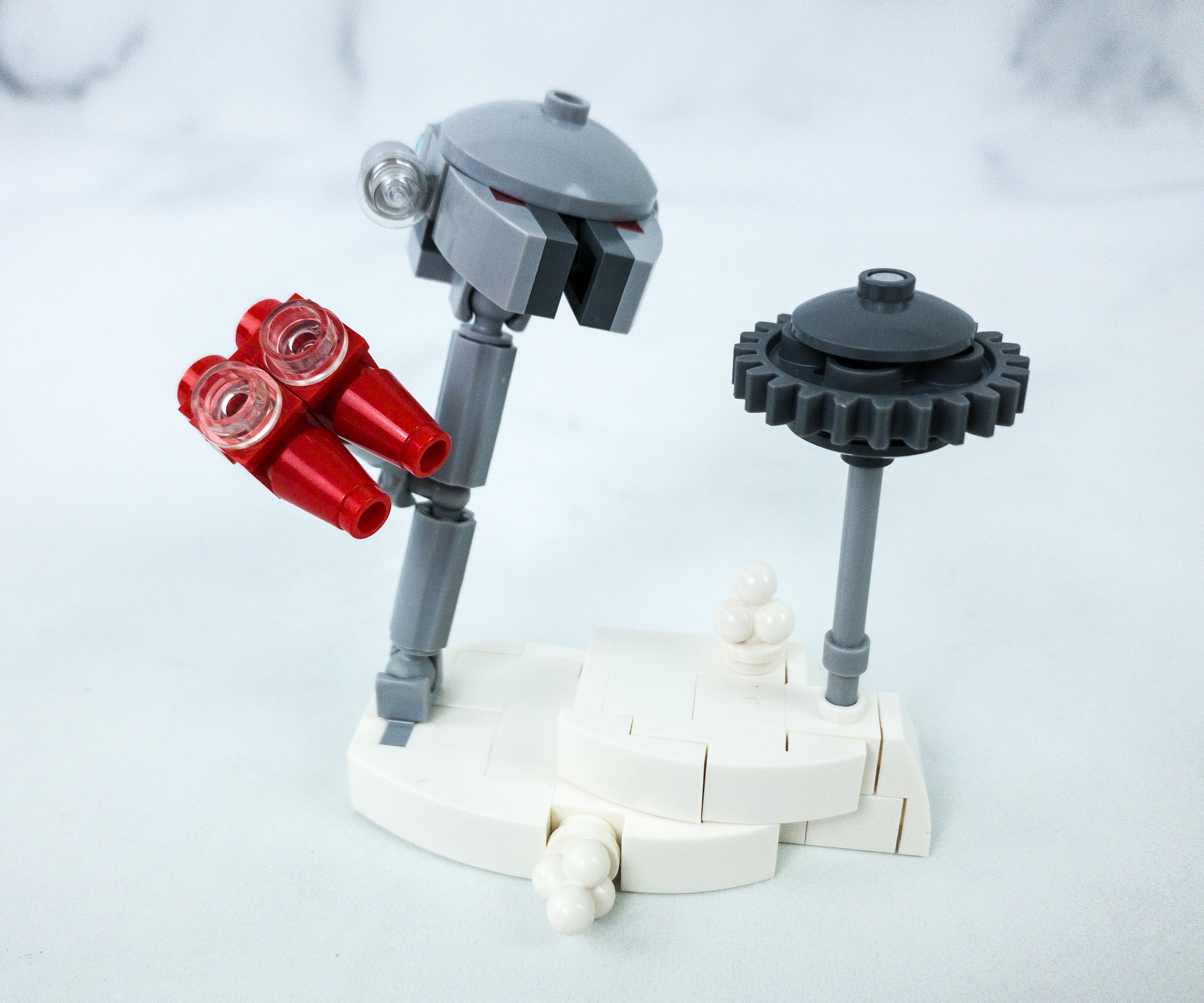 The build features the Tibanna gas mining colony. In the series, it floats in the clouds of the planet Bespin, located in the Anoat sector of the outer rim territories.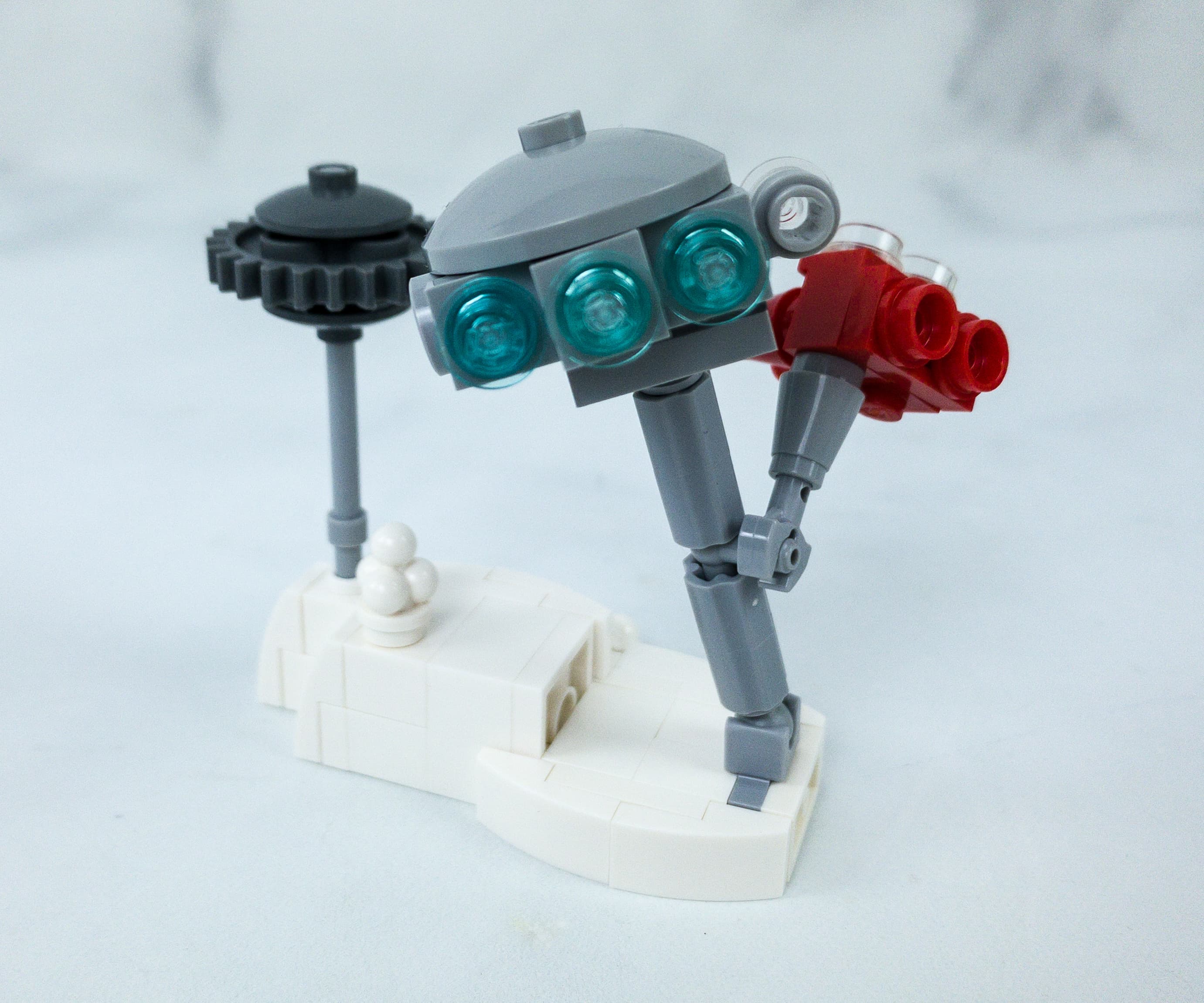 On the top 50 levels of Cloud City, a resort-casino is made for those people who are looking to escape from the galaxy. This is such an amazing place in the series and also an awesome build to add to our collection!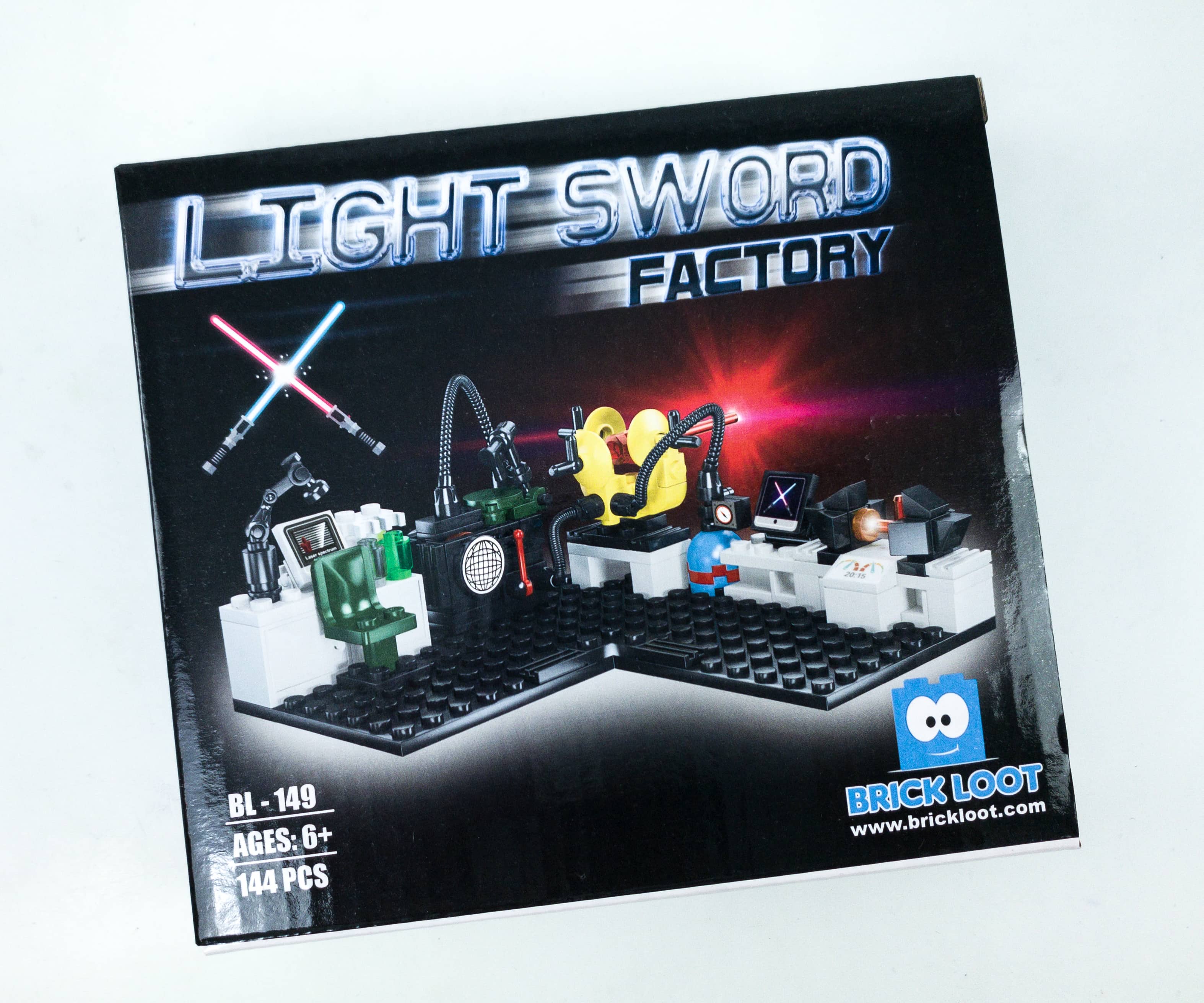 Light Sword Factory. We got another exclusive LEGO build, and this time it's a factory that manufactures light swords!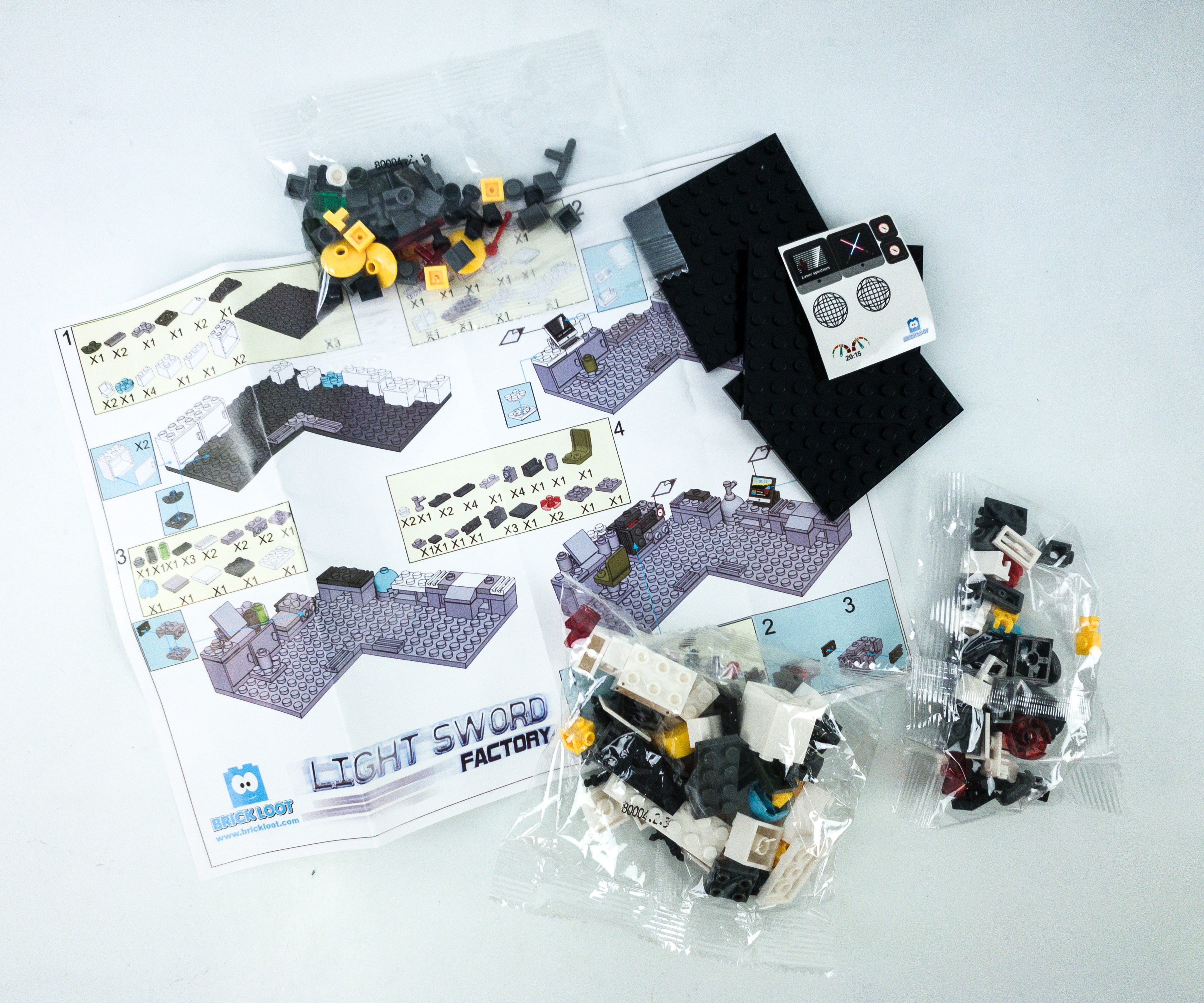 Inside the box are 3 bags of LEGO pieces, stickers, 3 pieces of square-shaped base LEGO, and a detailed instruction manual.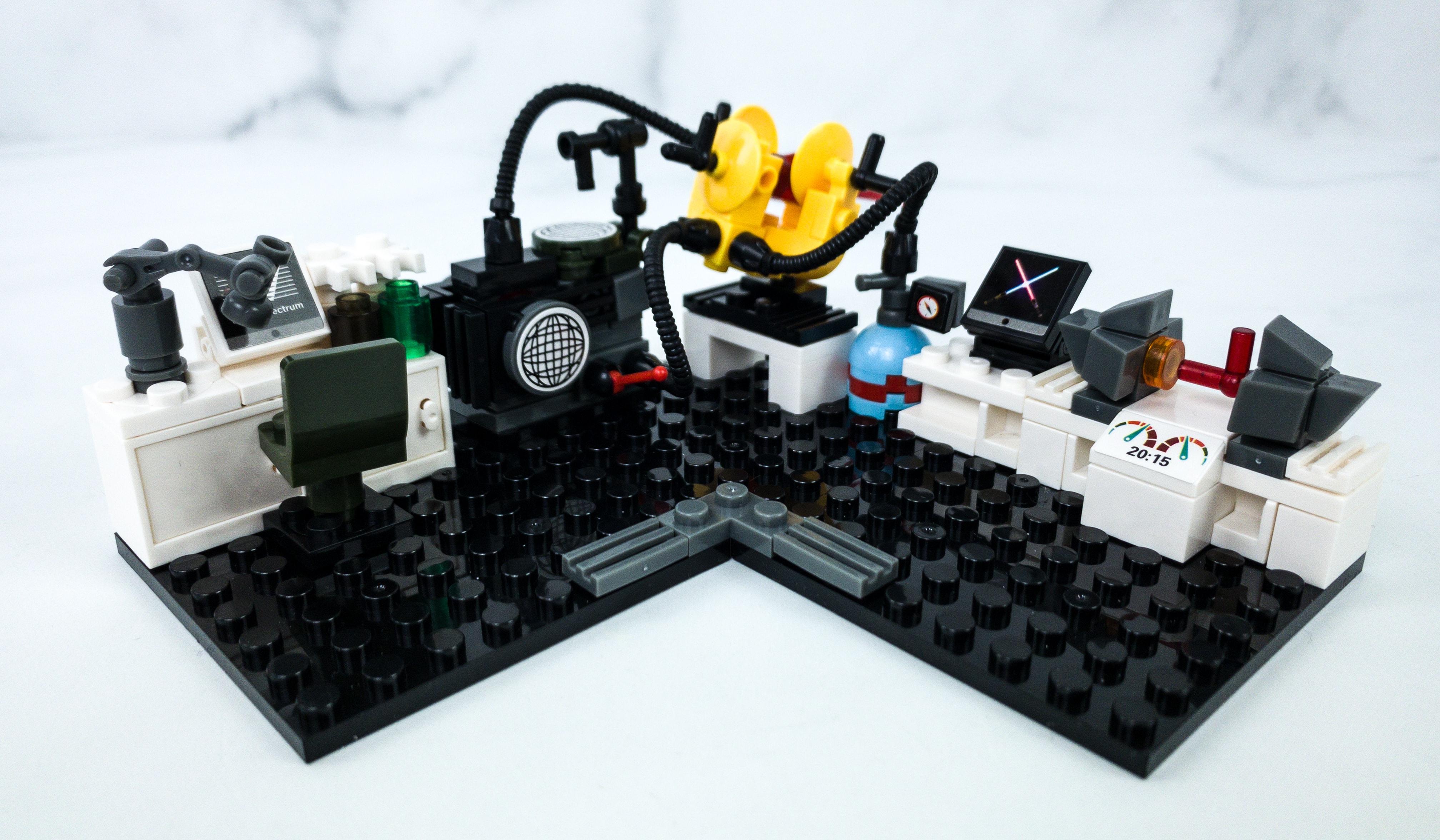 It's so easy to build, the instruction manual provided a huge help in putting it together. We made this light sword factory in effortlessly.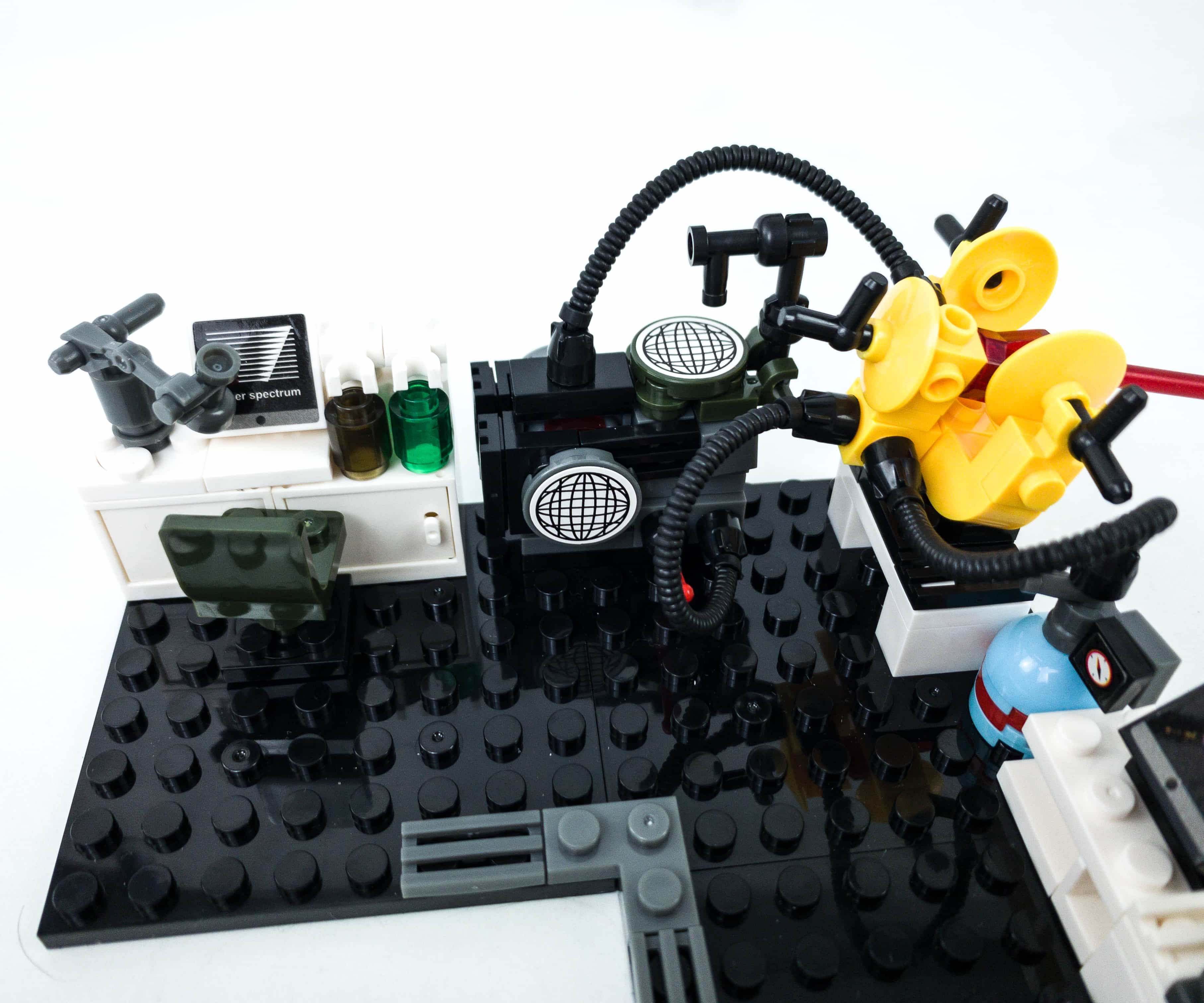 The tubes, mechanism, and design were all perfect.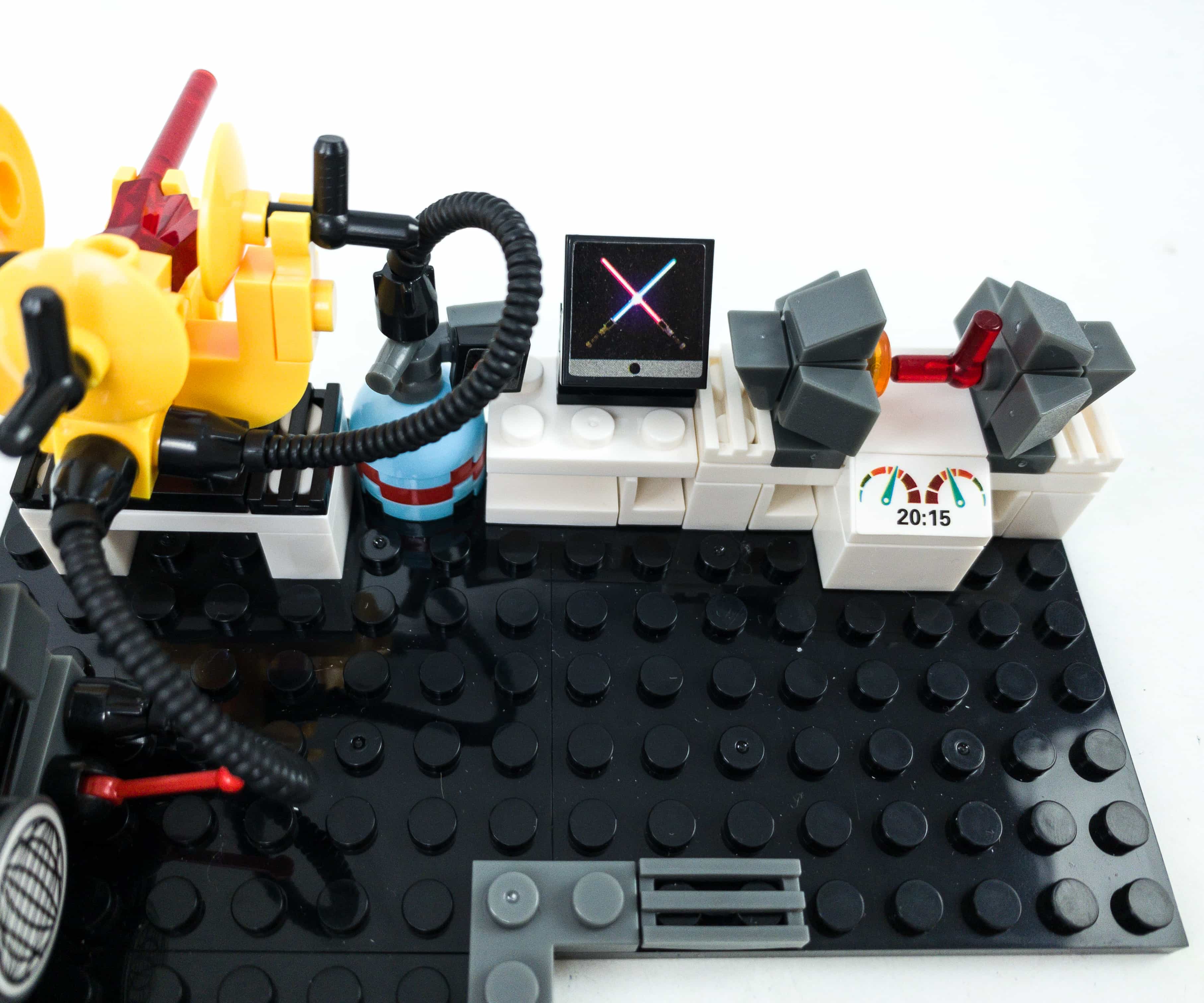 They even have a computer simulator for the production of the light swords!
This is not your ordinary Brick Loot box, especially if you are Star Wars fans like us! We're impressed with the LEGO builds we received this month, and we can't help but reminisce about the series as well because of these. Our favorite is definitely the X-Wing spacecraft. It looks super cool and ideal for display. We also liked the C3PO mini-figure. I mean, C3PO is one of the coolest characters in the series and it's impossible not to like him! We're satisfied with this box overall and we can't wait for the next boxes and themes! Crossing our fingers for more geeky ones!
What do you think about Brick Loot?