Box of Style by Rachel Zoe is a fashion, beauty, and lifestyle quarterly subscription box personally curated by Rachel Zoe. Every season the box contains the most coveted items including fashion, beauty, and lifestyle!
DEAL: Save $25 on your first box! Use coupon code FALL25.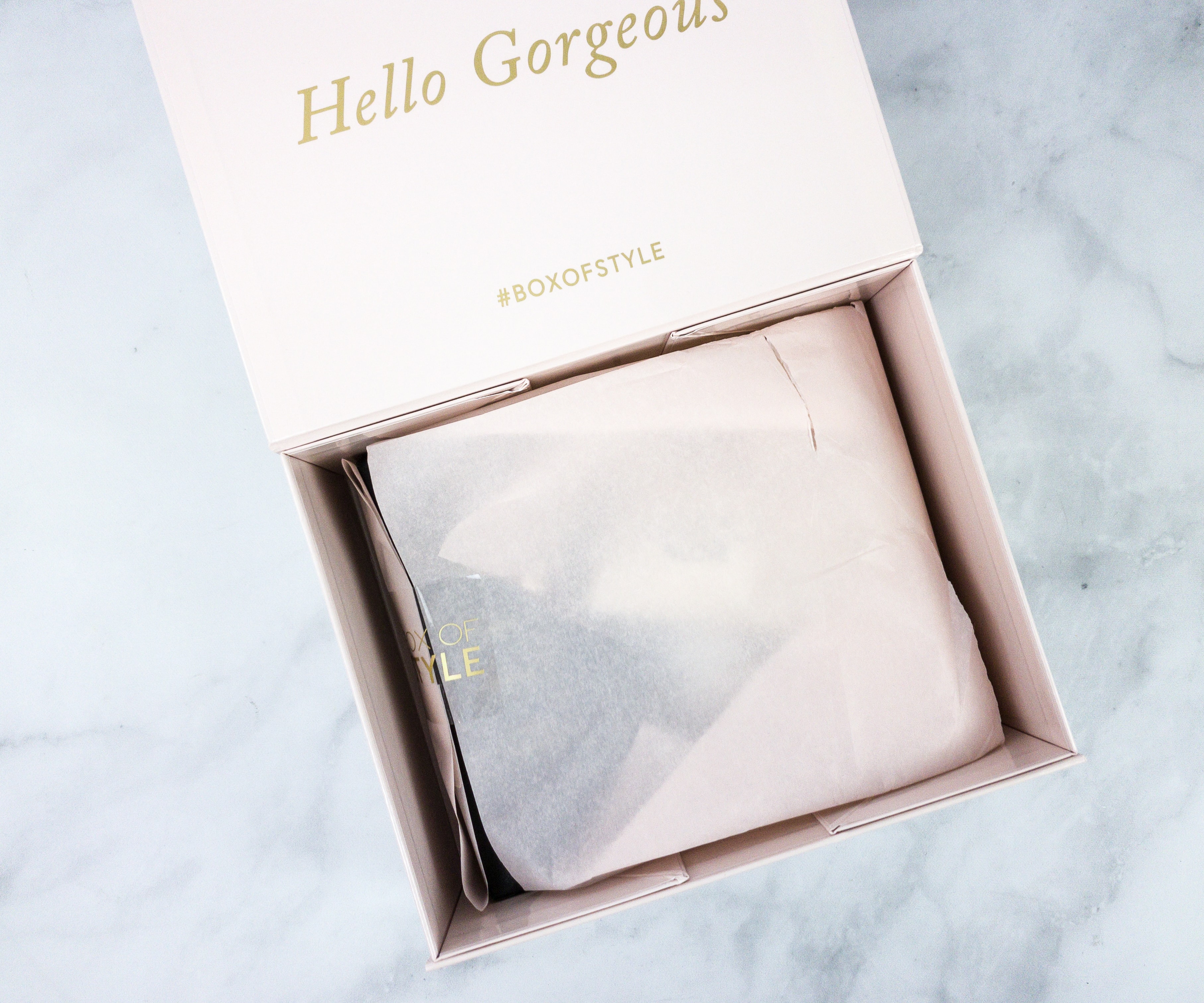 When you open the Spring 2020 Box of Style, it greets you with a golden inscription that says "Hello gorgeous"!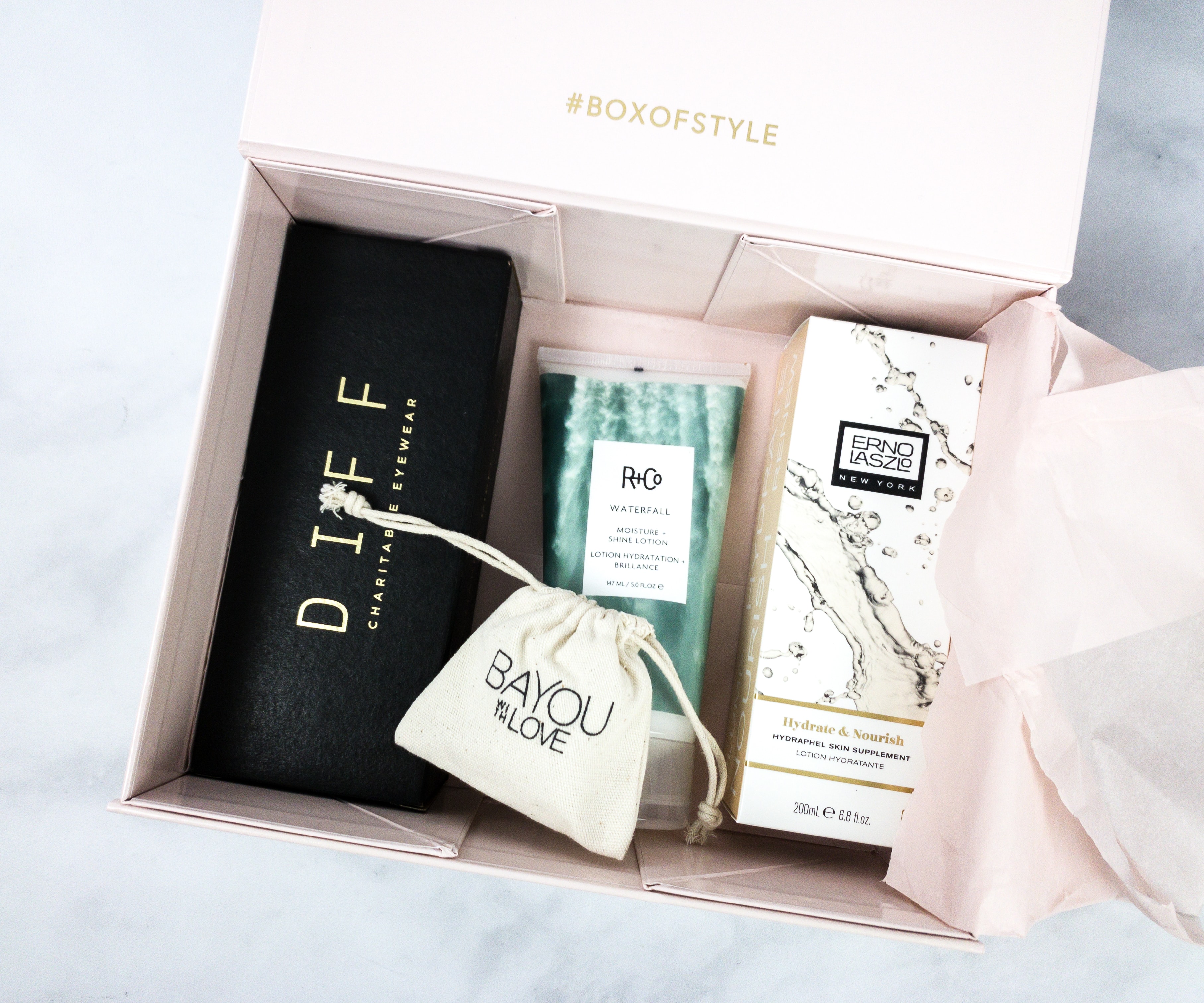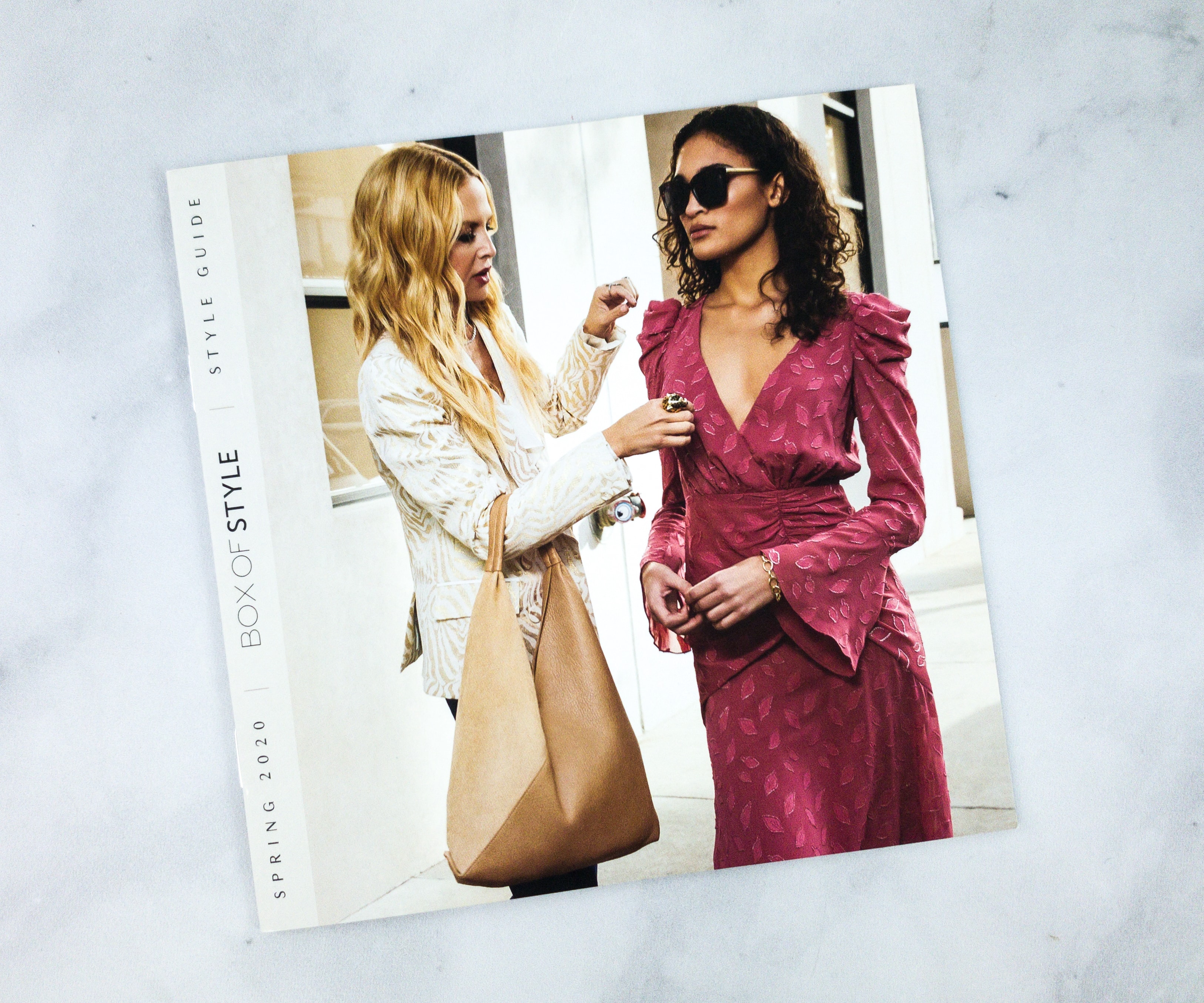 The box contained a magazine.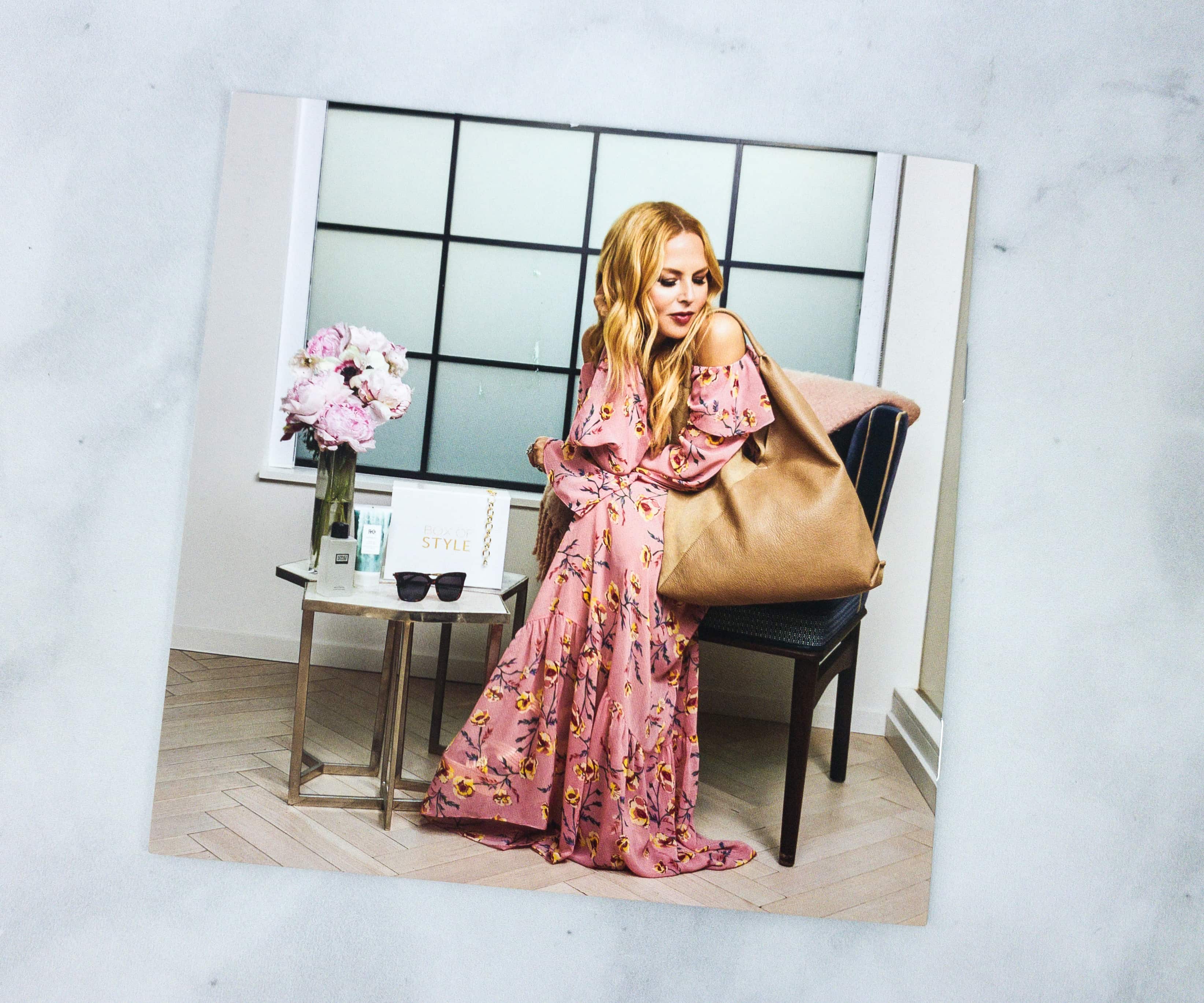 The pictures are all gorgeous and high-quality.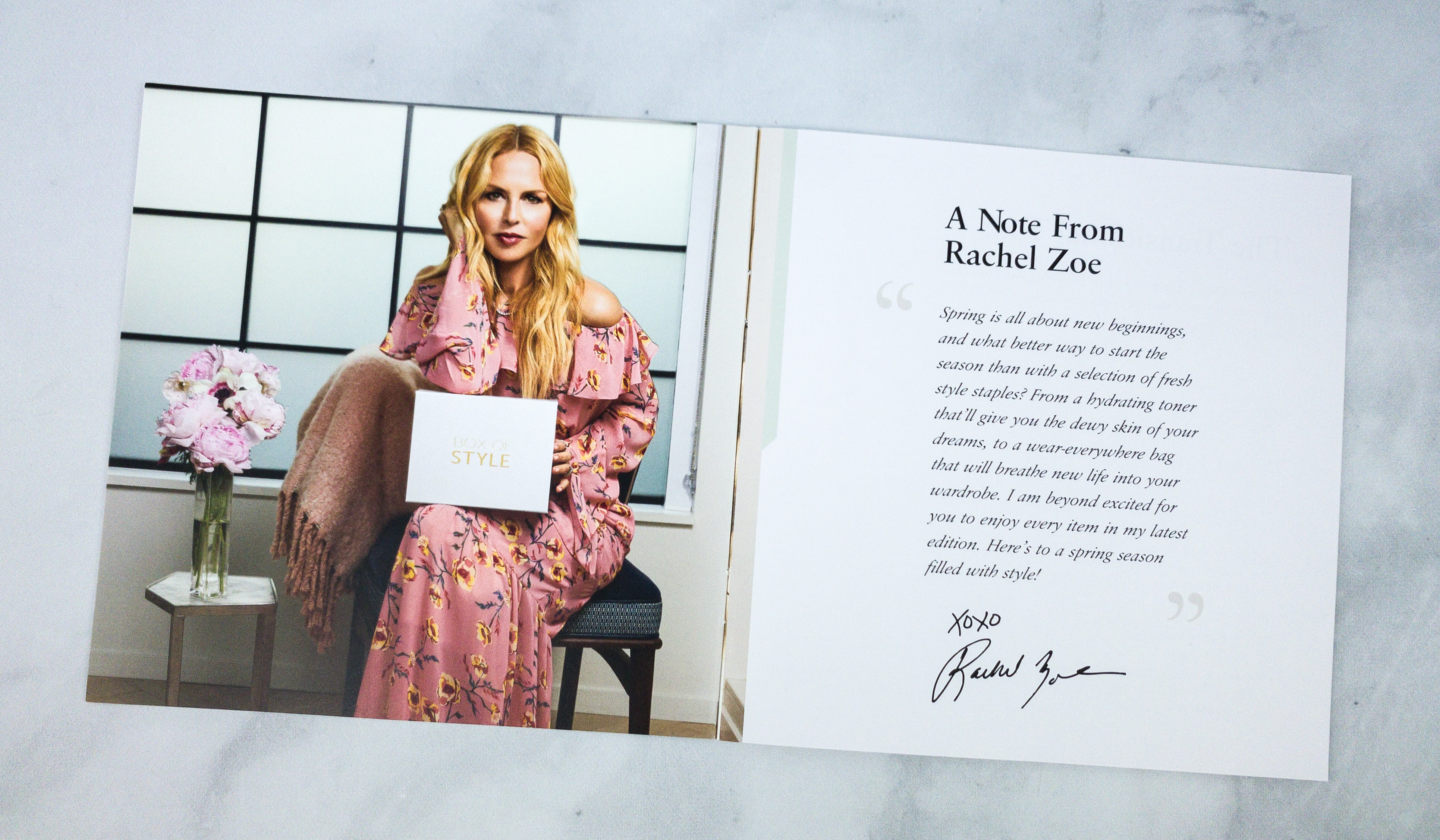 There's also a note from Rachel Zoe!
It lists the items inside the box and included styling tips, and enumerate reasons why they love each of them!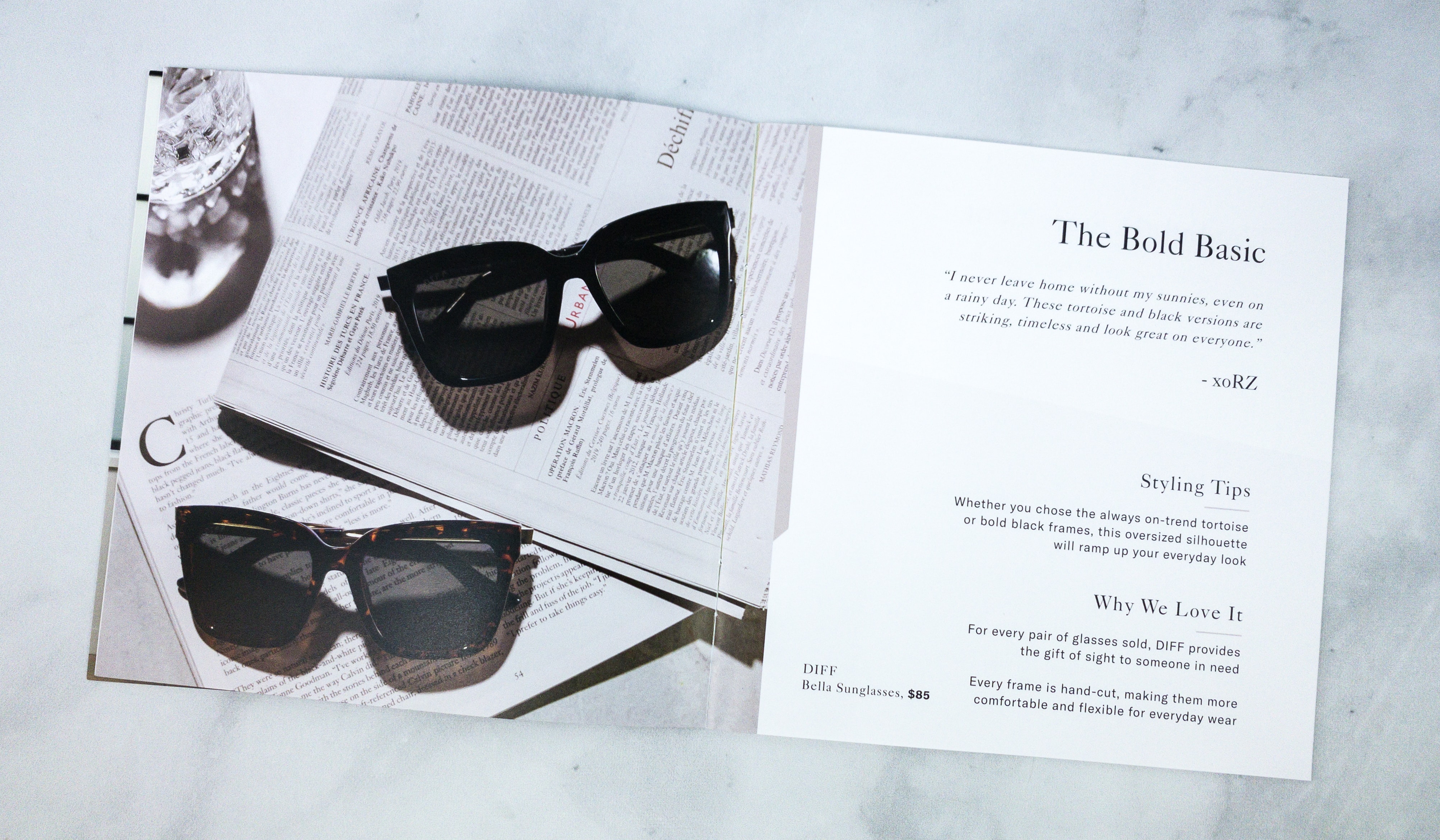 Here's the beautiful sunglasses, and this oversized framed beauties will definitely ramp up your everyday look!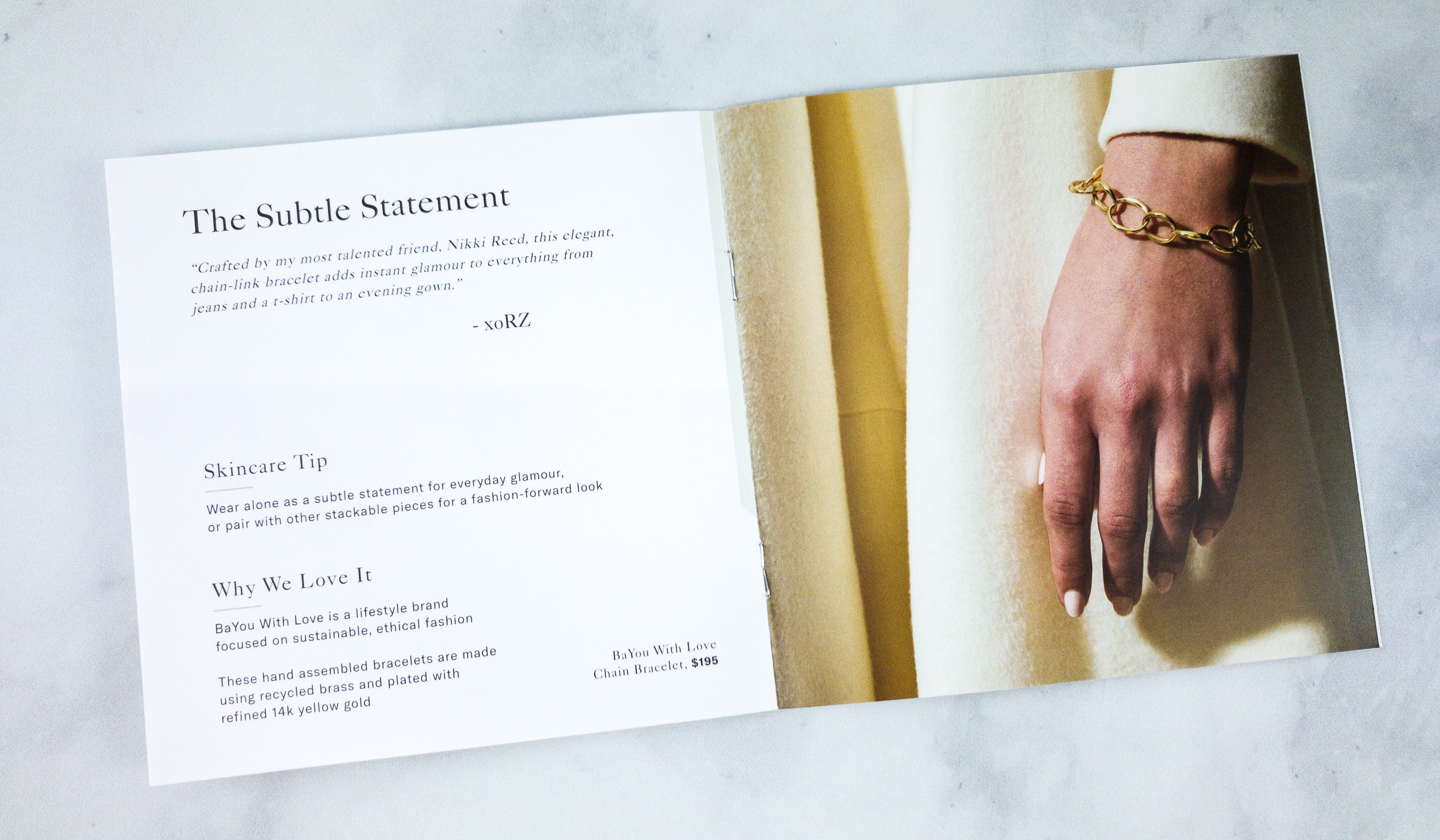 This nice piece of accessory even came with a skincare tip.
Another skincare item included in the box is the T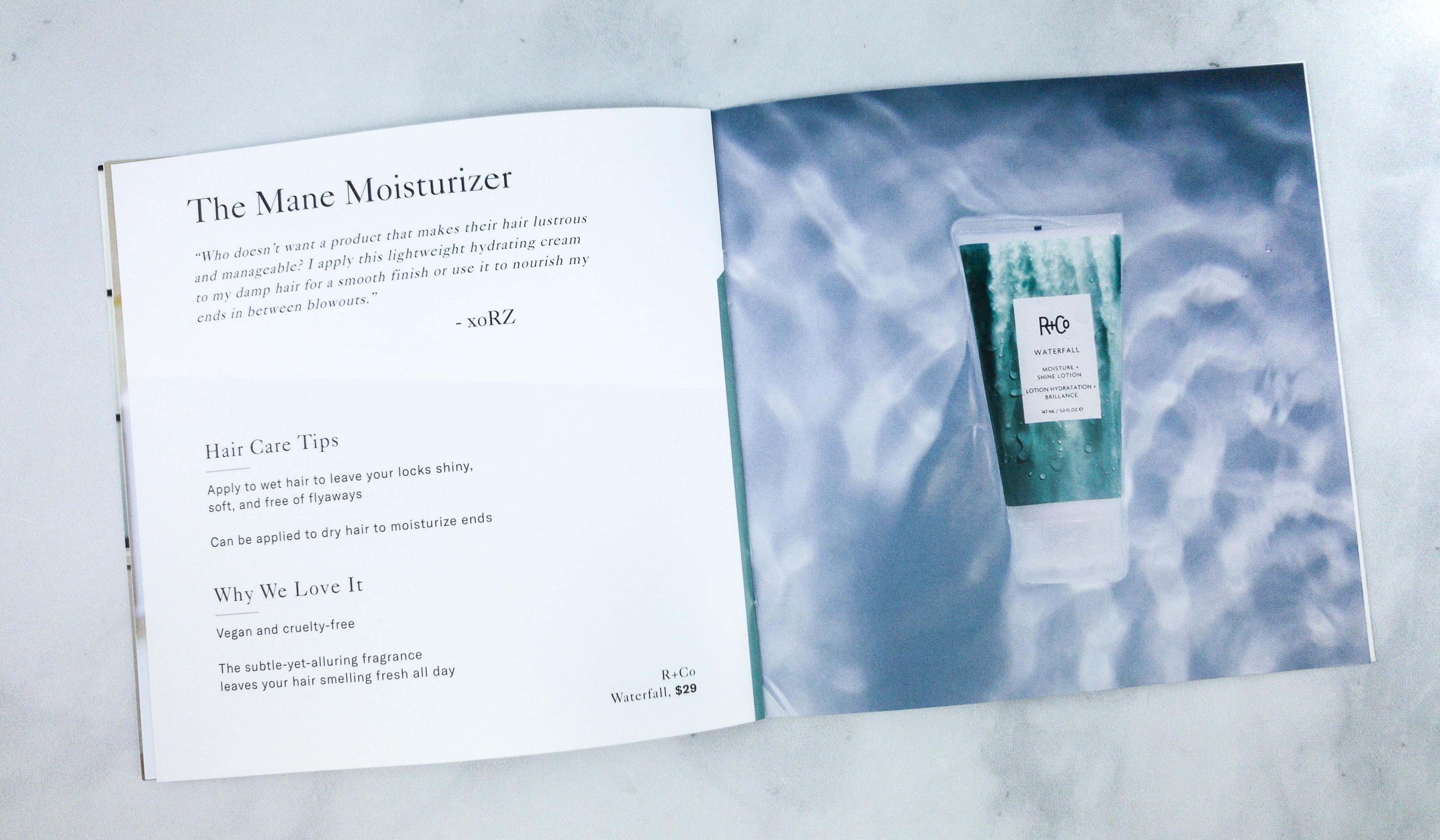 For the hair, here's a the moisturizer that you can apply to wet hair, and it will leave your mane shiny, soft, and free from flyaways.
They also share more information from the featured brands in this box.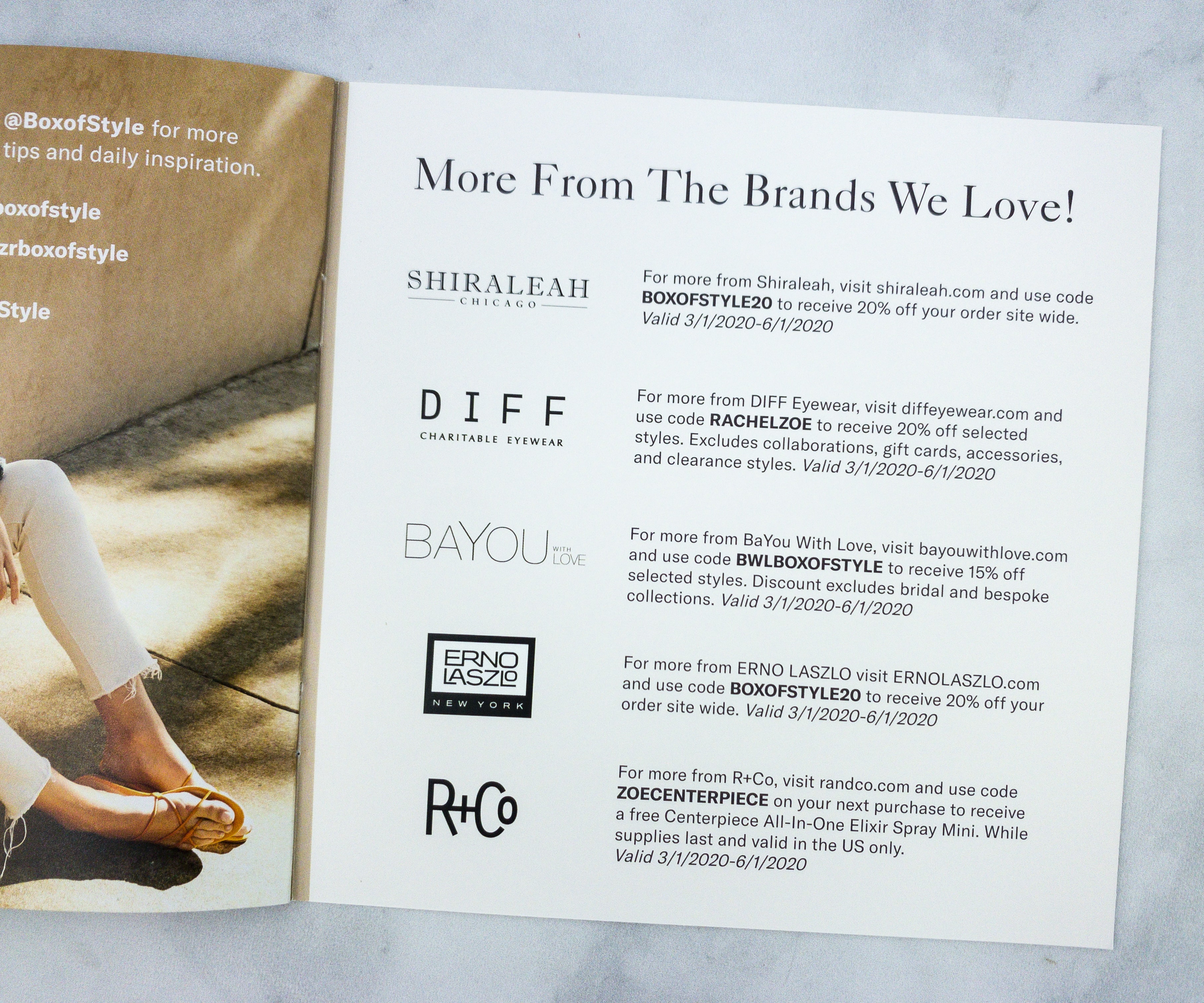 The featured brands are Shiraleah Chicago, DIFF, Bayou with Love, Erno Laszlo, and R+Co.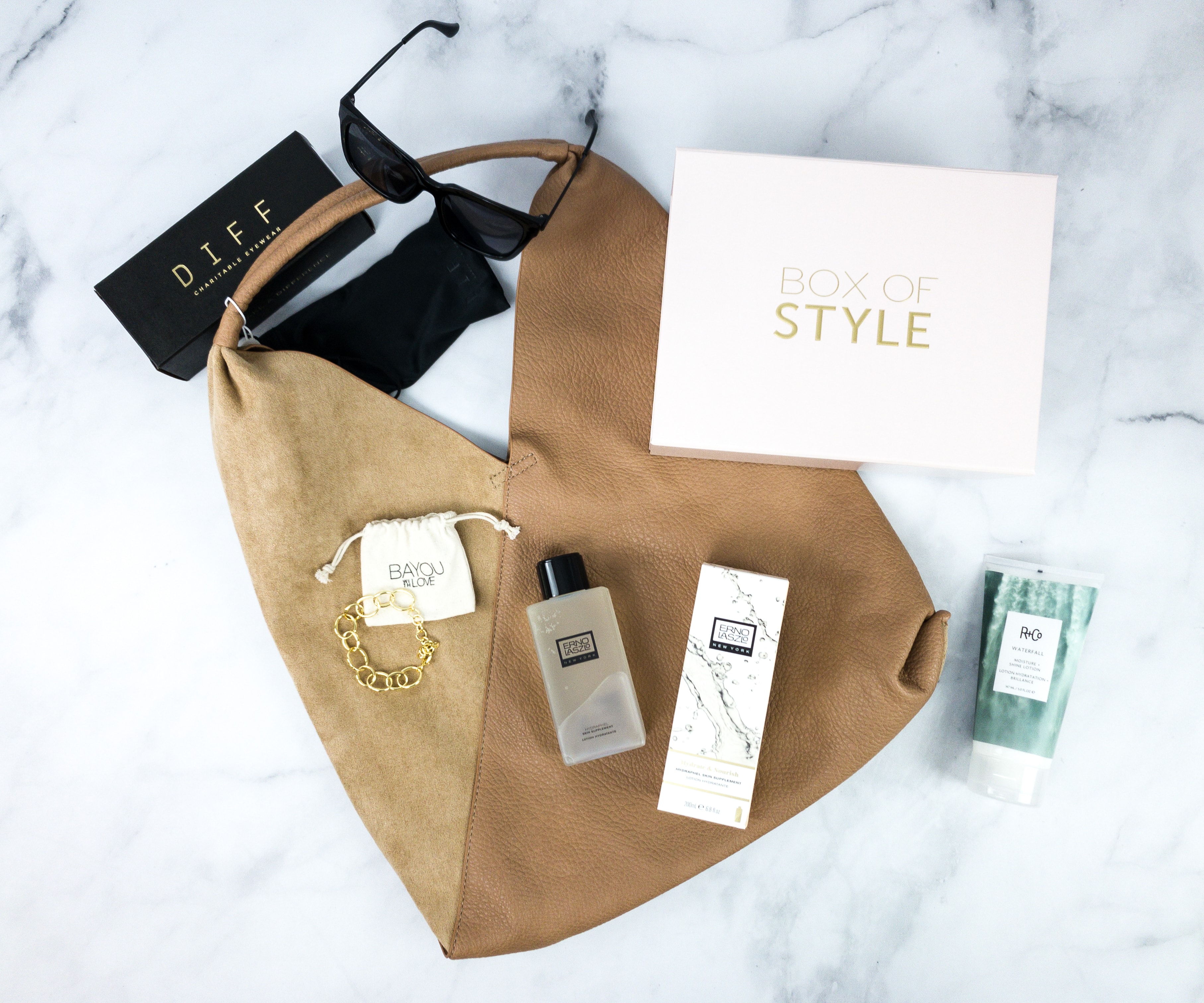 Here's everything in the Spring 2020 Box of Style from Rachel Zoe!
Shiraleah Arden Tote ($74) First in my box is a  tote from Shiraleah. It was placed inside a dust bag. This actually ships in an outer box, along with the pretty pink box – it's too big to actually fit inside of the box.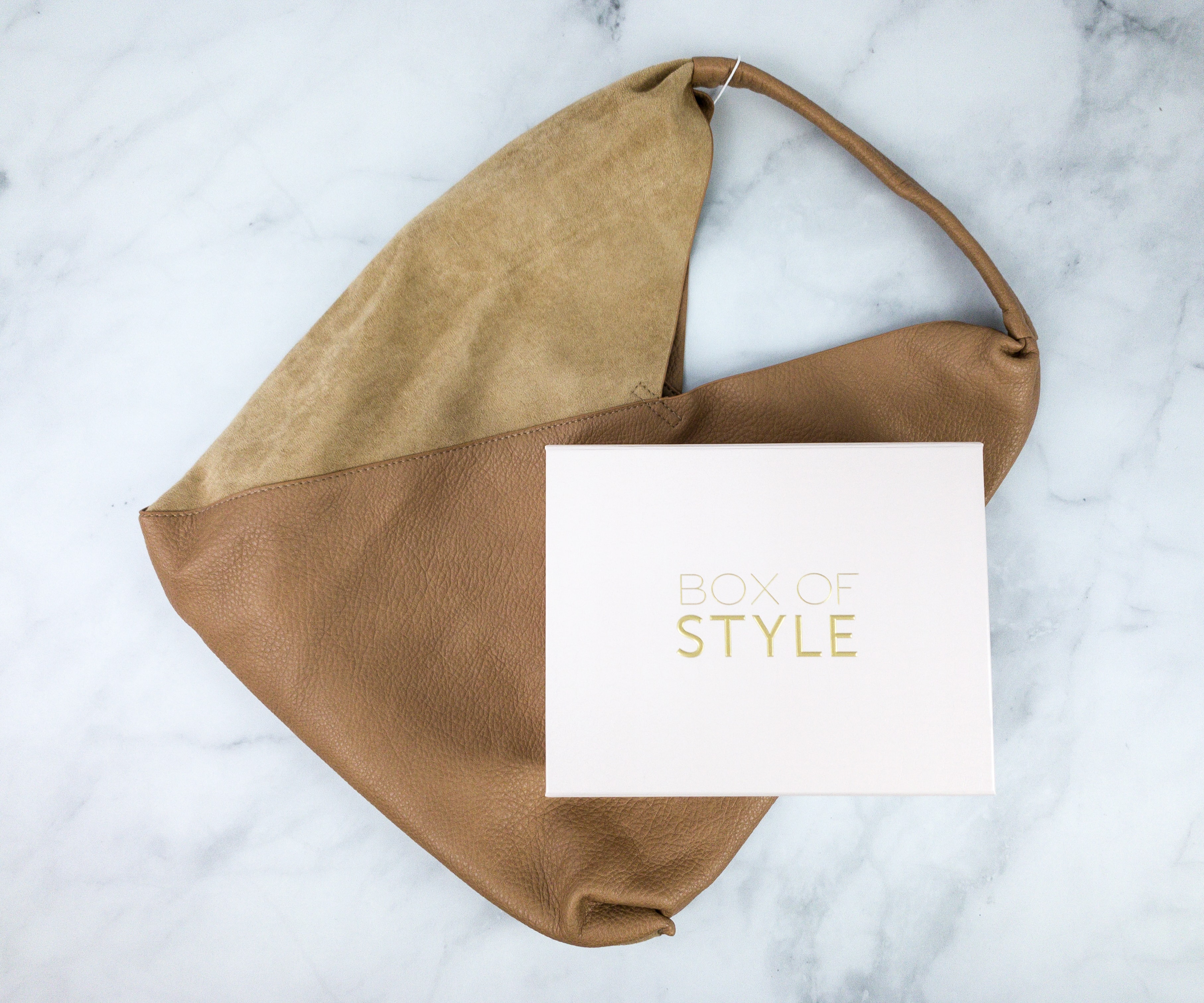 This is really a beautiful tote that will make you never go out of style!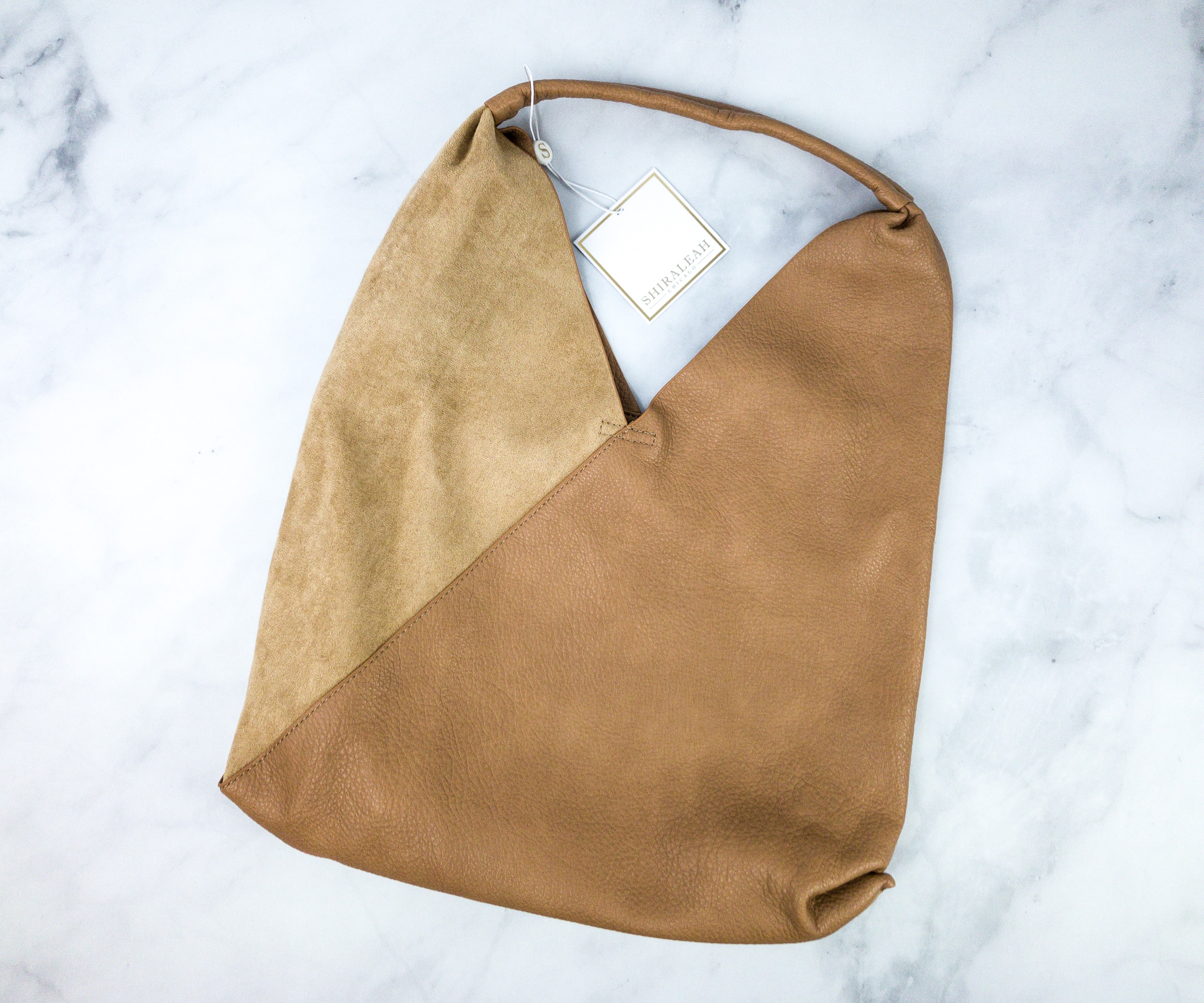 The leather wrap tote bag is really gorgeous and spacious!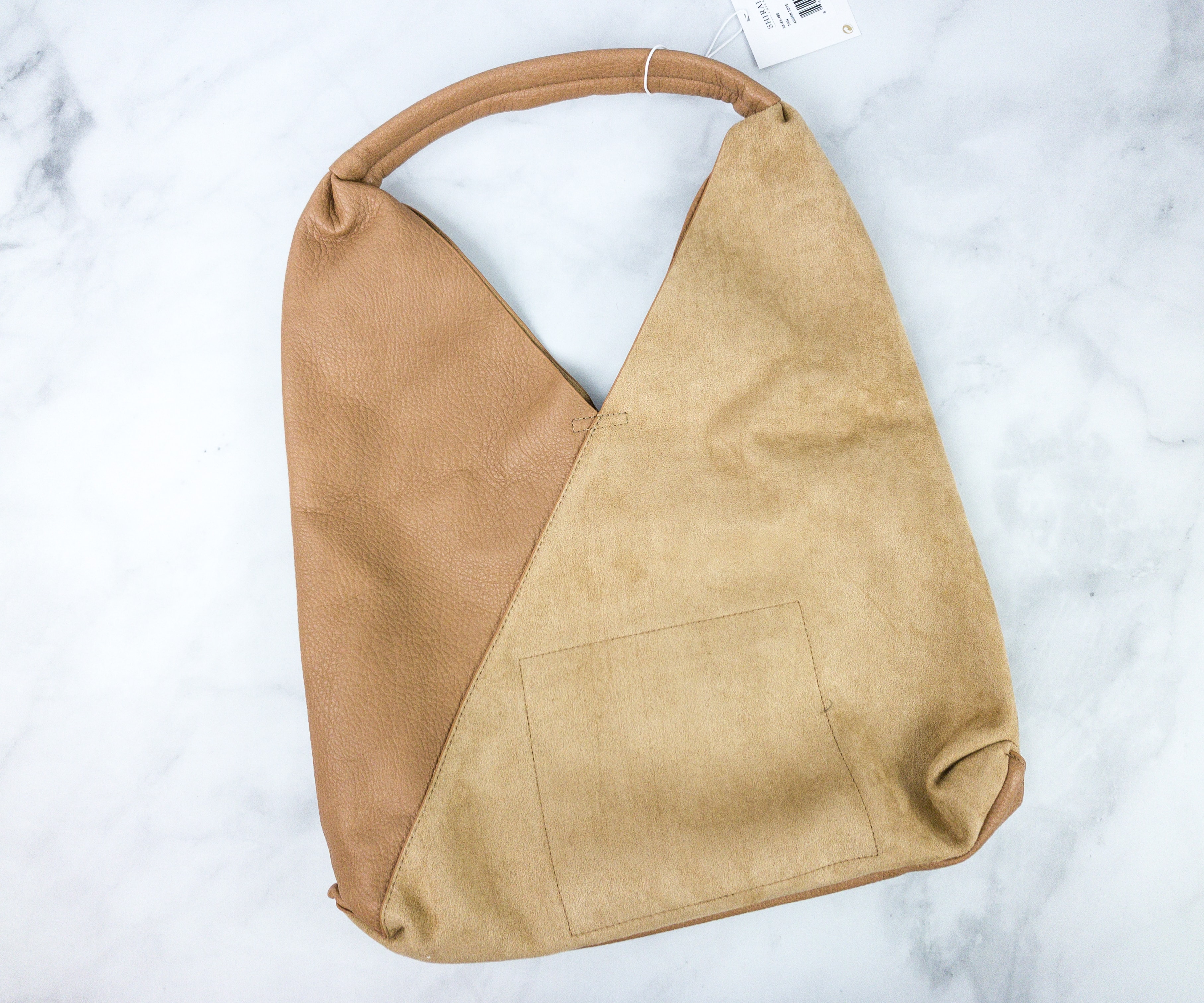 The bag is soft and slouchy, and it is made with faux-leather that looks casual and cool. You can use it for everyday errands, or you can fill it with essentials when you go on a day out.
The bag also has a zippered pocket inside where you can keep small items safe and sound.
The bag really looks gorgeous! And the color goes well with any of my OOTDs.
DIFF Bella Sunglasses ($95) Trying to get that perfect vacation selfie will be more special while wearing this Bella sunglasses, which comes with a matte black oversized frame, and polarized lenses!
The pair of sunglasses also comes with a travel case and cleaning cloth, aside from the box.
It also has a designer-cut acetate frame with custom molded metal temples, and it measures 143 mm wide, 20 mm bridge, and 145 mm temple length.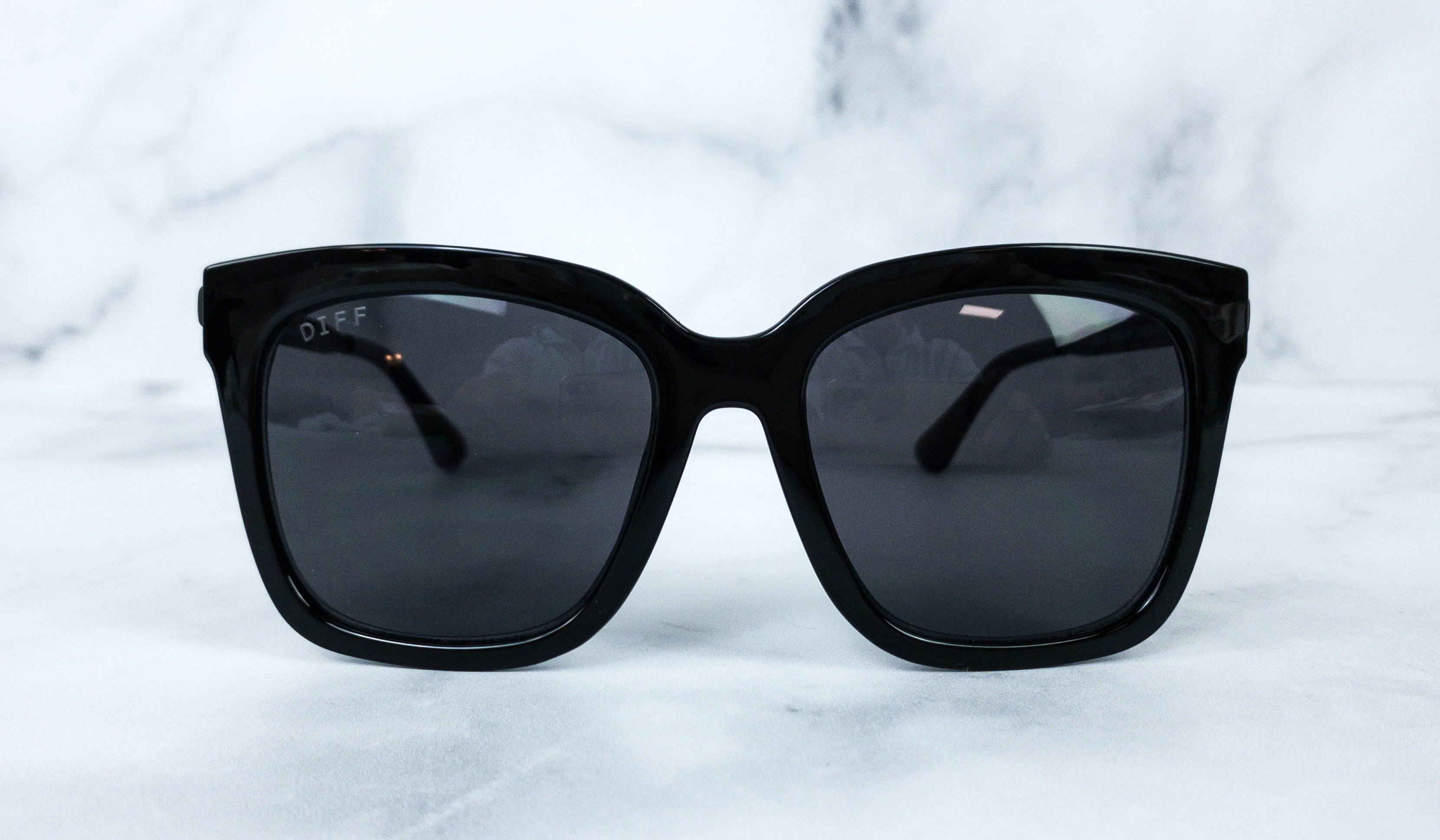 It also has polarized lenses that are 100% UVA/UVB protection, and they are scratch-resistant too.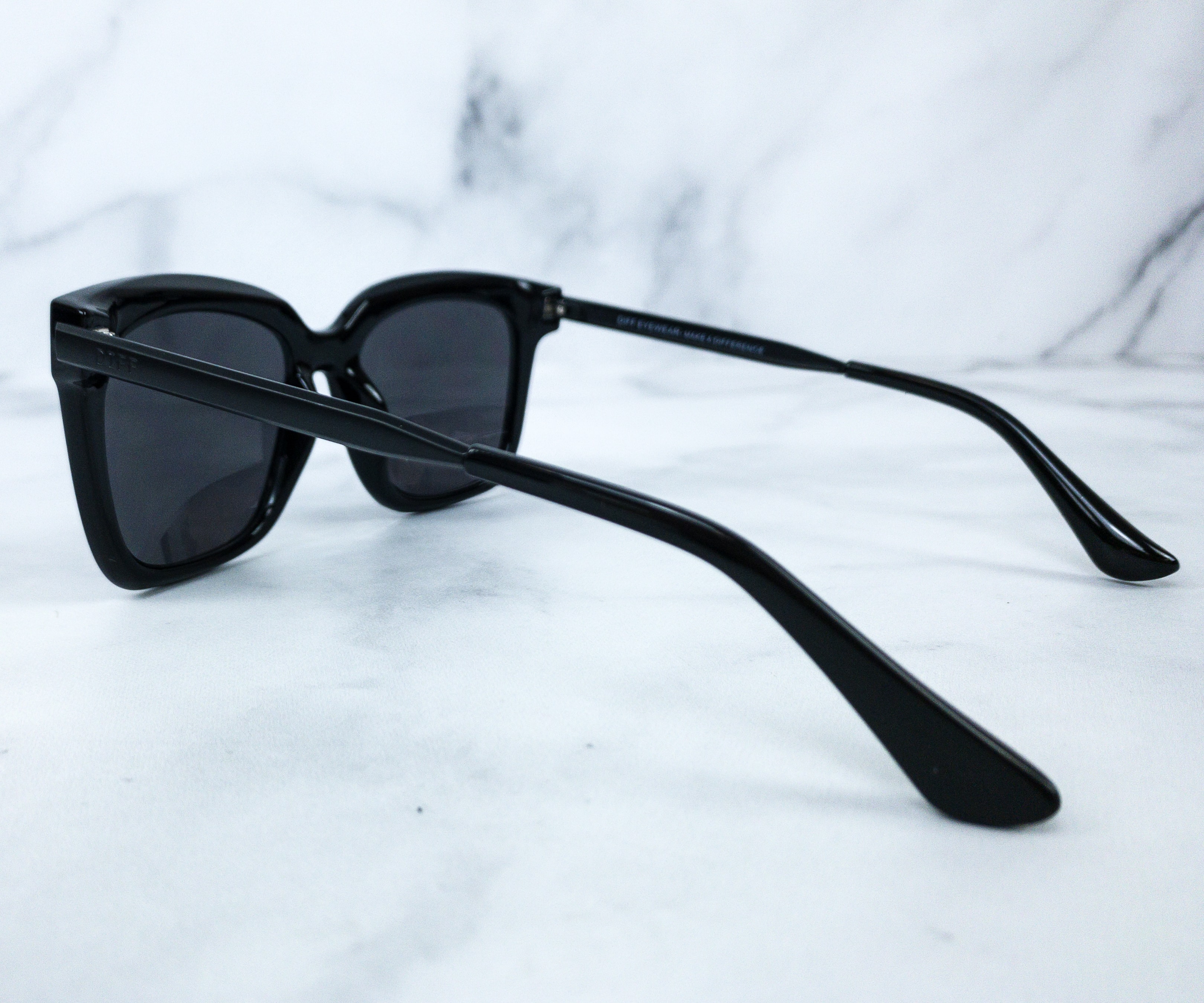 And for every pair of glasses sold, DIFF will help to provide the gift of sight to someone in need. I love wearing this pair, knowing that I was able to help someone to gain his/her eyesight back!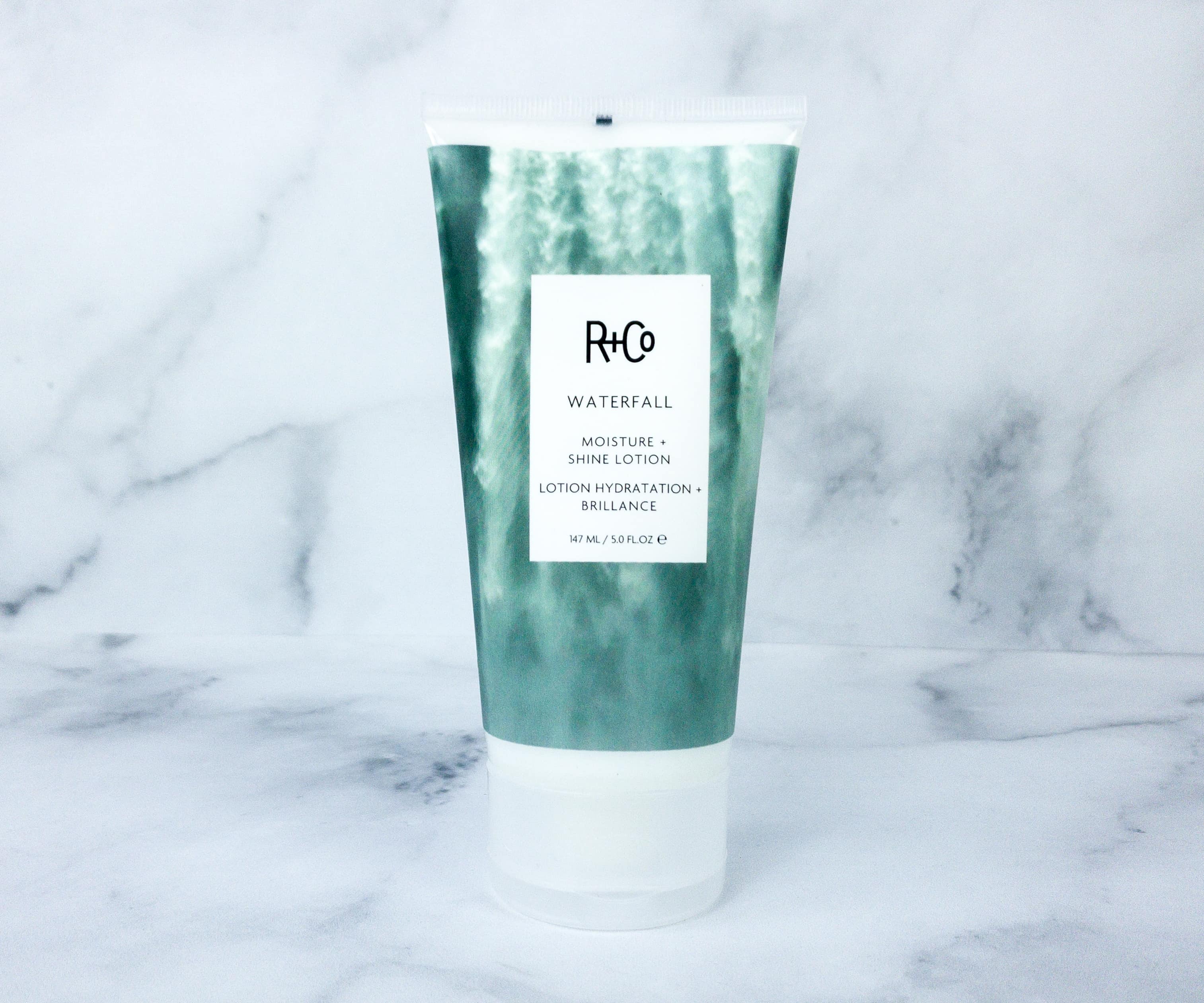 R+Co Waterfall Moisture + Shine Lotion ($29) Made from Babbasu Oil, Witch Hazel, Rosemary, Nettle, and vegetable protein, this lotion will leave the hair glossy, soft, and super manageable. It works well for medium to extra-long hair. This styling creme also smells amazing, and you can smell the notes from Juniper berries, blood orange, rhubarb, leather, accord, violet, and dark woods. It didn't weigh down my hair and I just l-o-v-e the R+Co scents!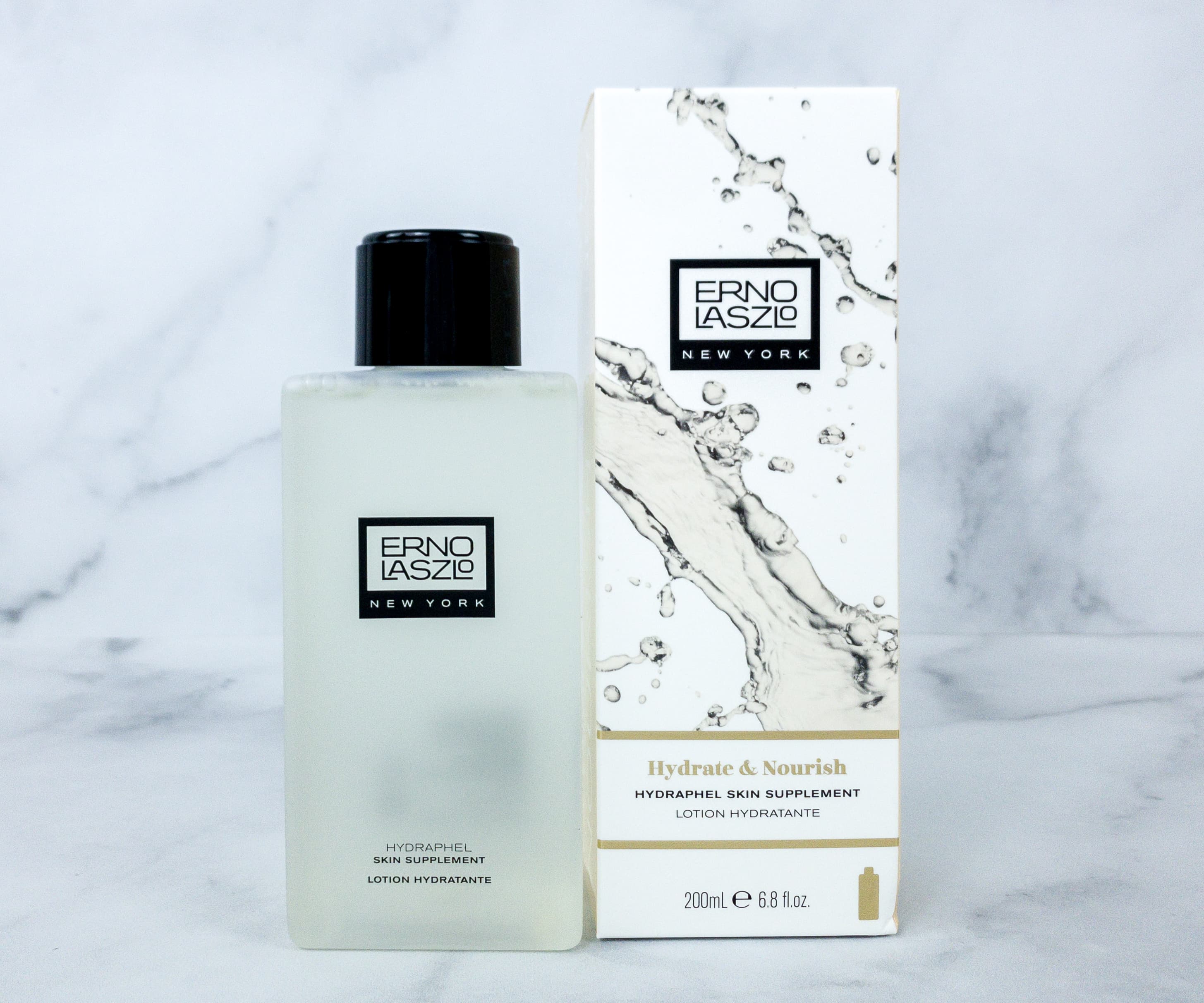 Erno Laszlo Hydraphel Skin Supplement ($68) This skin supplement is designed to revive a dull and dry complexion. It is a silky and hydrating toner that works for nearly all skin concerns, like clearing away flakes and aging skin cells. It is made with Provitamin B5 that gives the skin the antioxidant support that it needs to look fresh, Allantoin that soothe sensitive and irritated skin, and Glycerin which is a natural moisture magnet that keeps the skin hydrated, and it has no alcohol!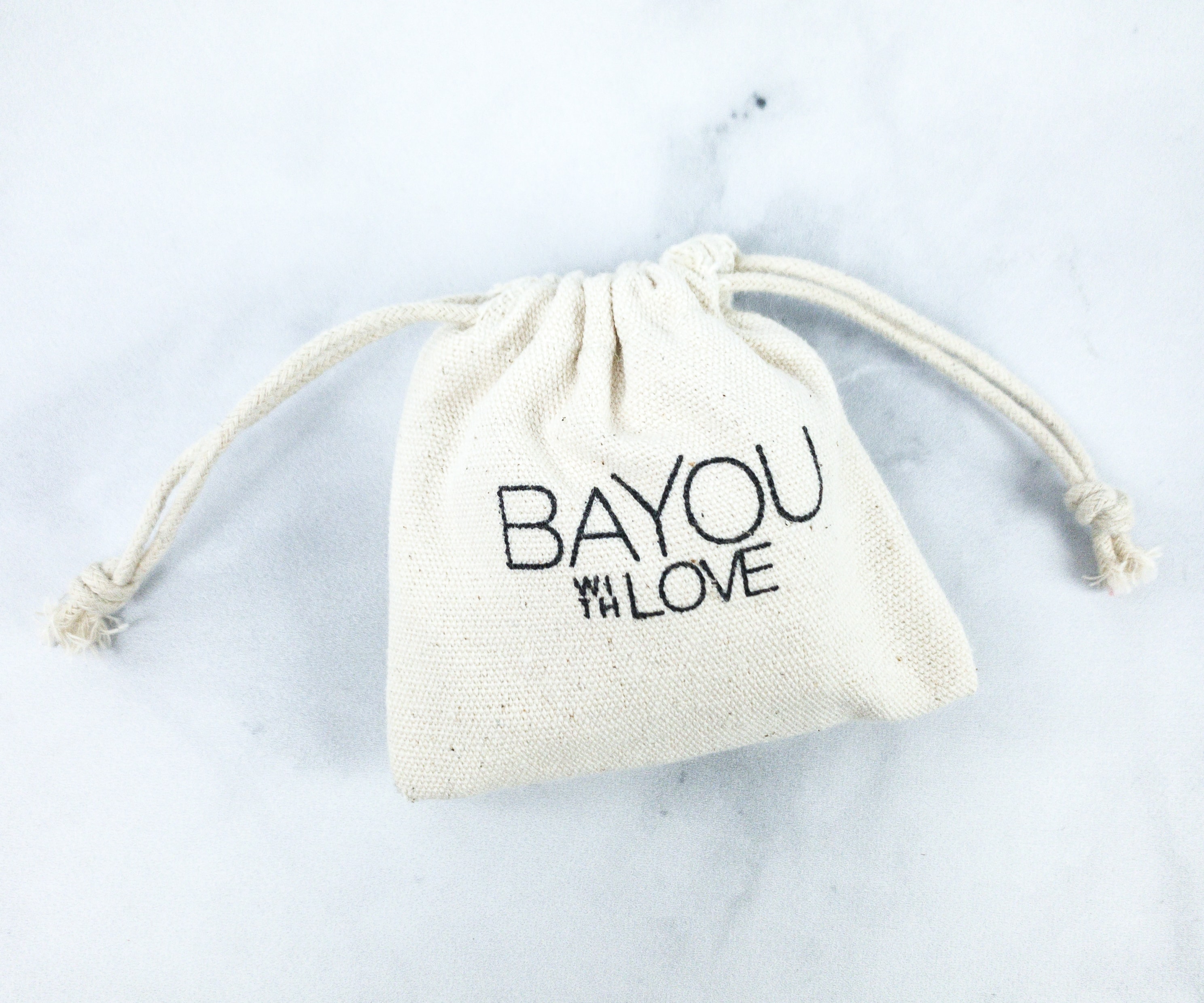 BaYou With Love Chain Bracelet ($195) BaYou With Love, founded by actress and environmentalist Nikki Reed, is a lifestyle brand that focused on sustainable, ethical fashion, and production within jewelry, apparel, home, and beauty. This piece of jewelry is placed inside a printed stringed pouch.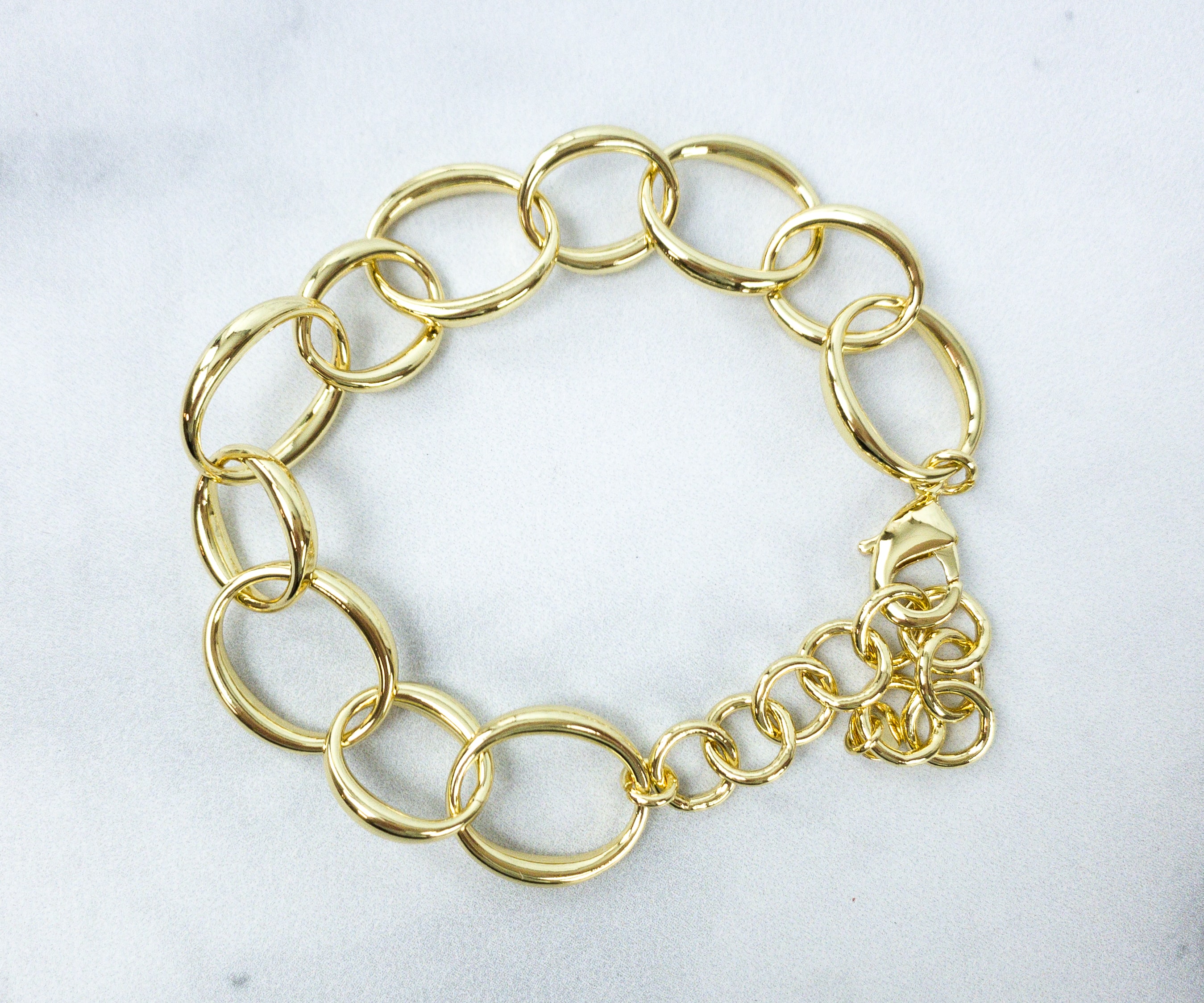 The jewelry from this brand is made with recycled gold. This beautiful bracelet has different-sized rings interlocked with each other creating a beautiful gold chain, and it comes with a lobster claw enclosure and an extender that are composed of smaller rings.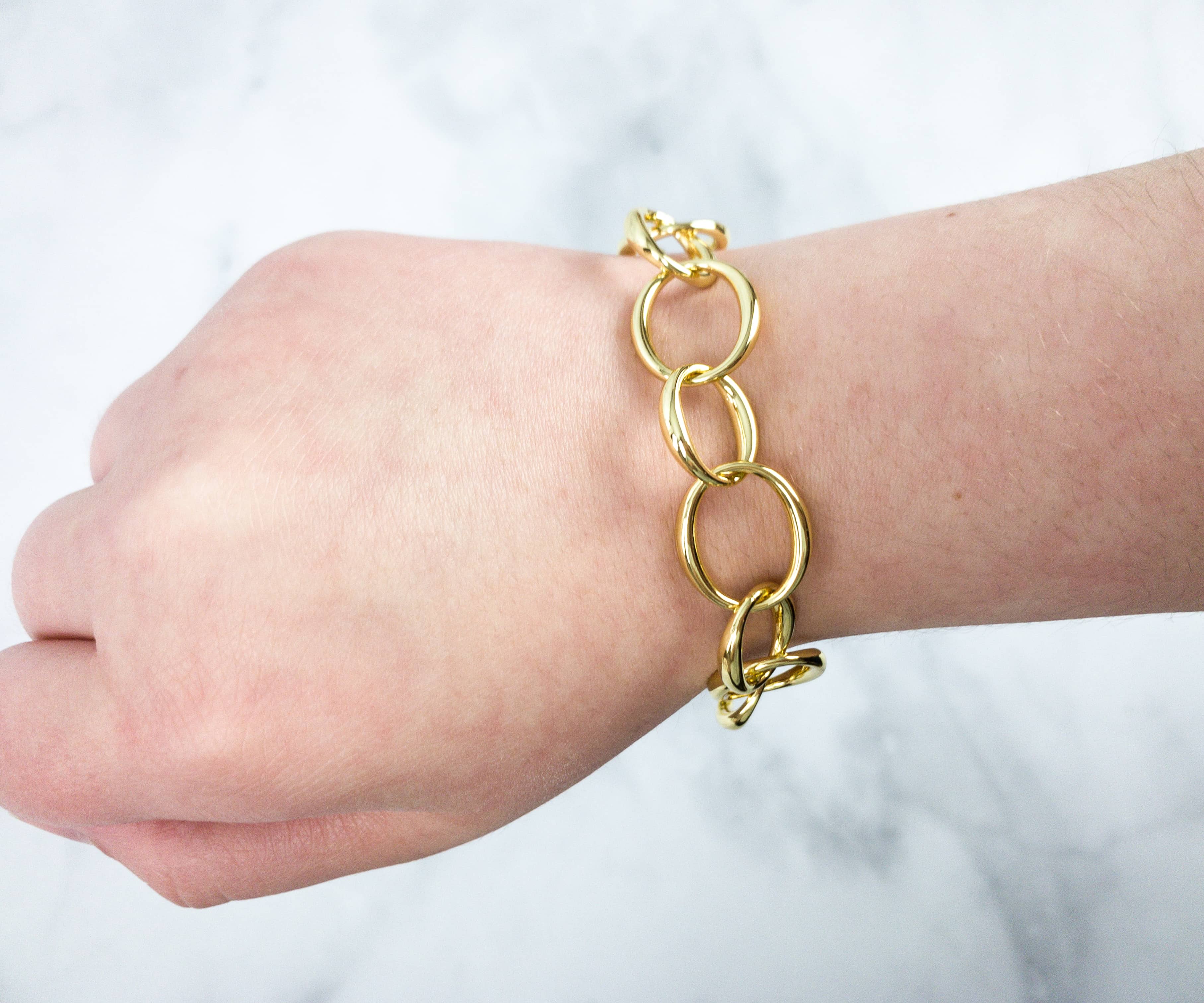 The chain bracelet has a really nice fit, and it looks amazing. I love how it can be easily adjusted for a comfier fit. It also goes well with most of the jewelry pieces that I have.
It's another amazing edit from Box Of Style by Rachel Zoe! I am always excited when the time of the year comes as I see amazing products from well-known brands like R+Co, and Erno Laszlo. Achieving a relaxed and chic vibe is easy by using these products, individually or in one go! Everything comes together, and you'll be that girl who is always chill yet very trendy! My favorite is definitely the faux-leather tote full of springtime slouchiness, along with the chain bracelet and the Bella sunglasses! I am so excited to take a vacation wearing all of them (or at least feel like I'm on vacay). As always, this box has that luxurious feels and looks on it, but the price is telling me otherwise, everything is worth the wait, as I can be as fab and gorgeous without emptying my wallet!
What was your favorite item in the Spring Box of Style?