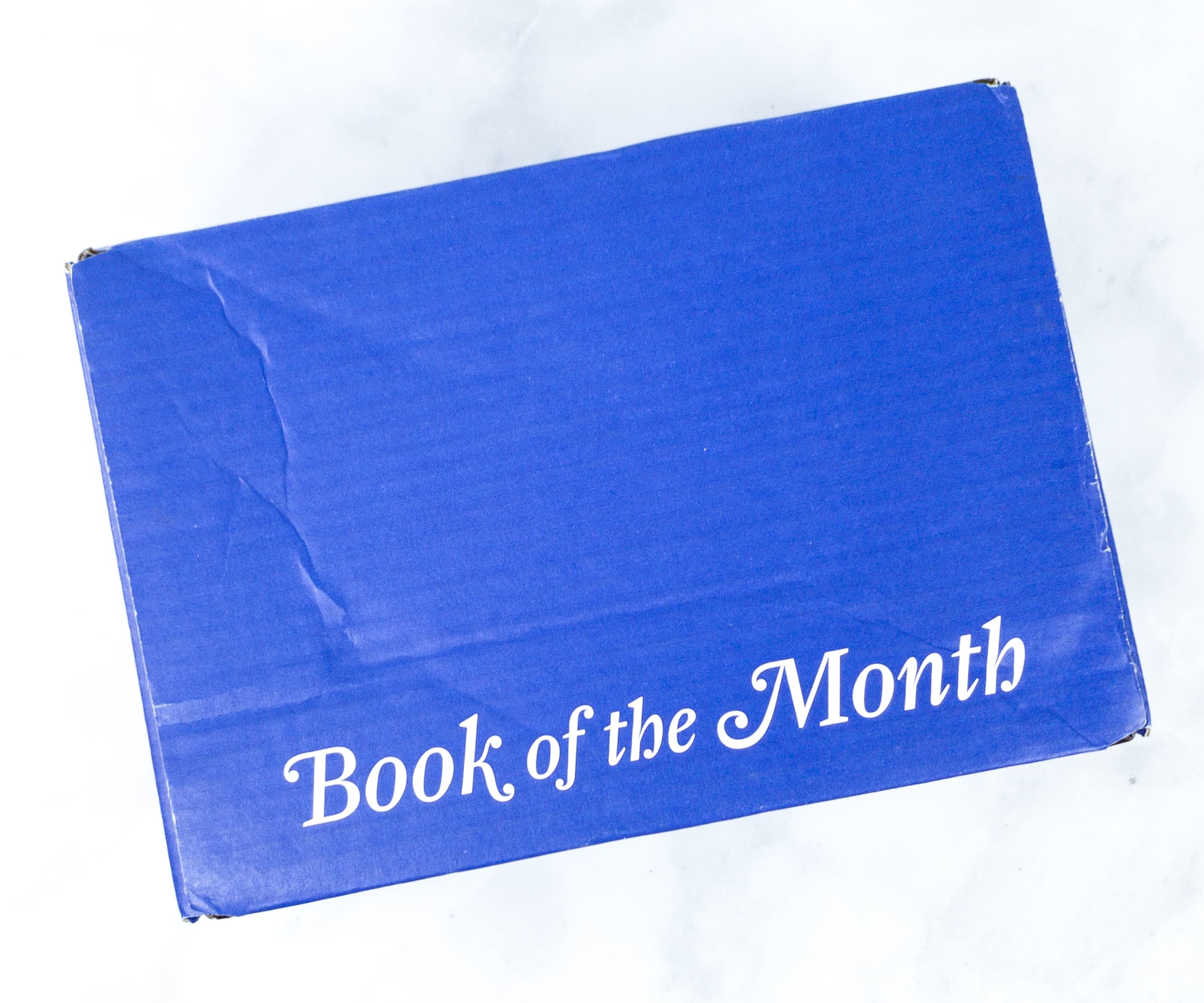 Book of the Month Club is a monthly book subscription box. Each month, their panel of judges selects 5 books, which they announce on the first of the month, and members have six days to decide which book (or books) they would like to receive. One book per month is included in the membership fee, and members can purchase up to two additional books each month for $9.99 per title. The subscription price is $14.99 per month.
DEAL:  Book of the Month has a new coupon code to get your first book for $9.99 when you use code HEART at checkout!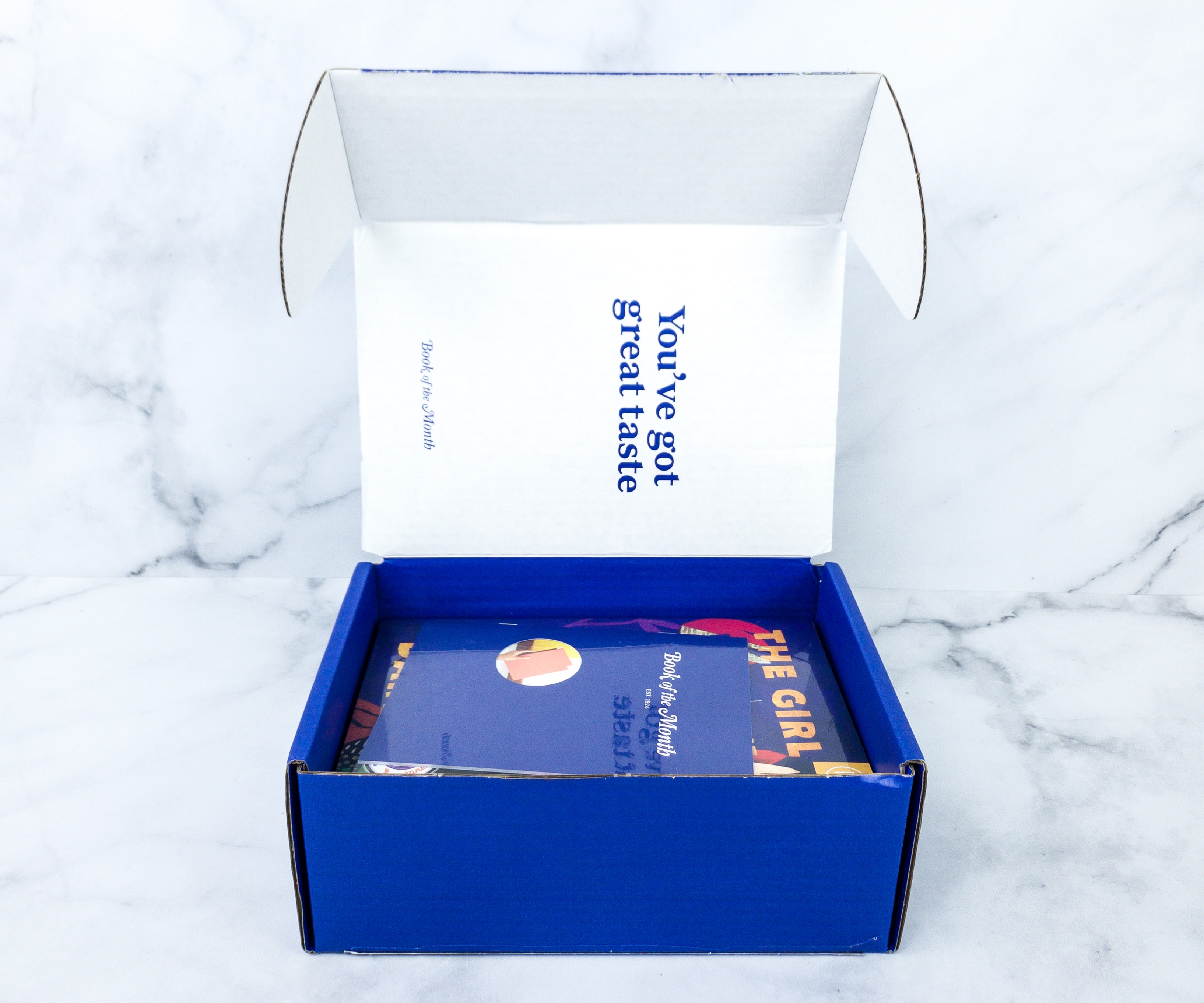 Everything arrived in a blue box. The inner cover of the box says "You've got great taste."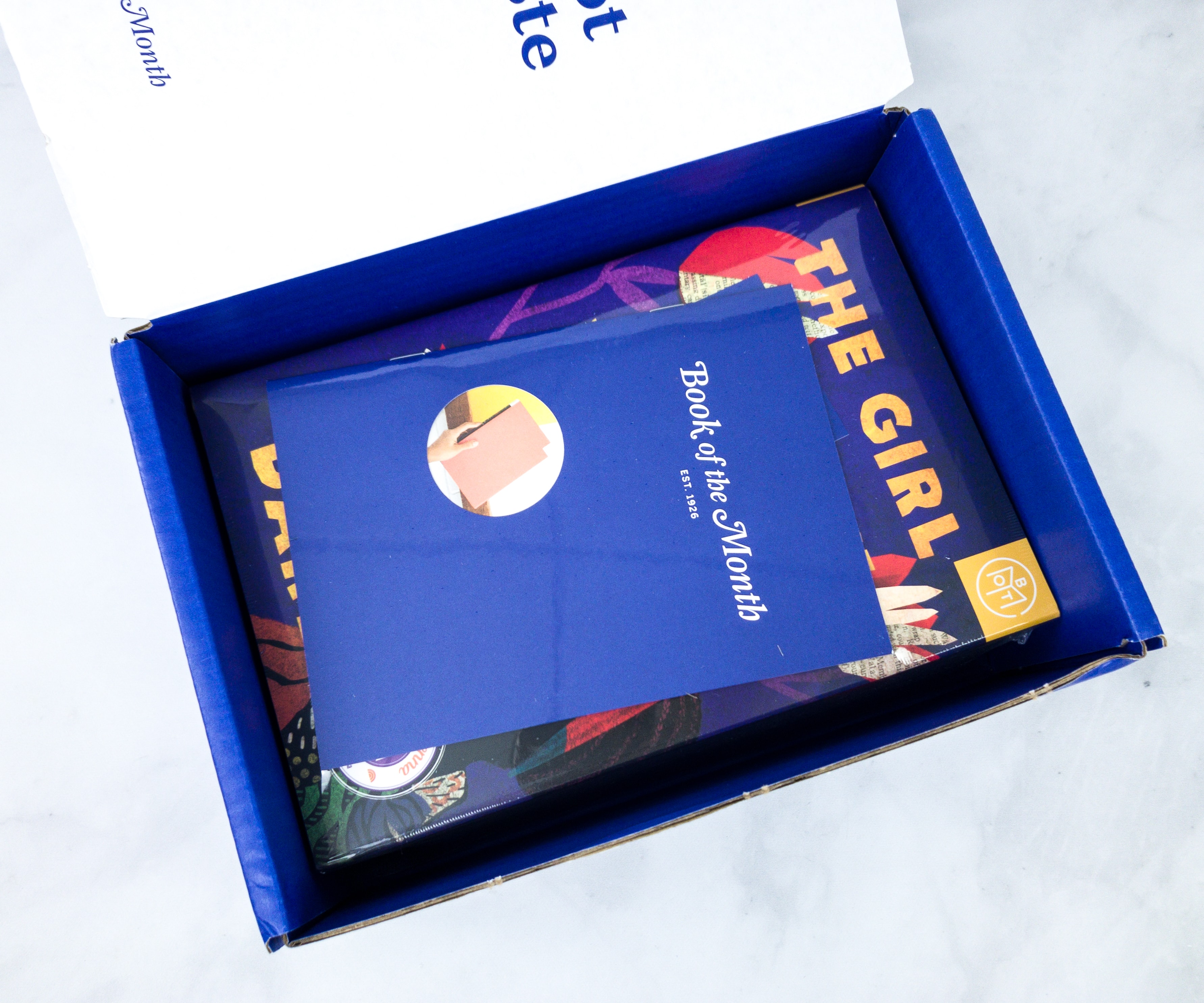 This month's box includes a booklet.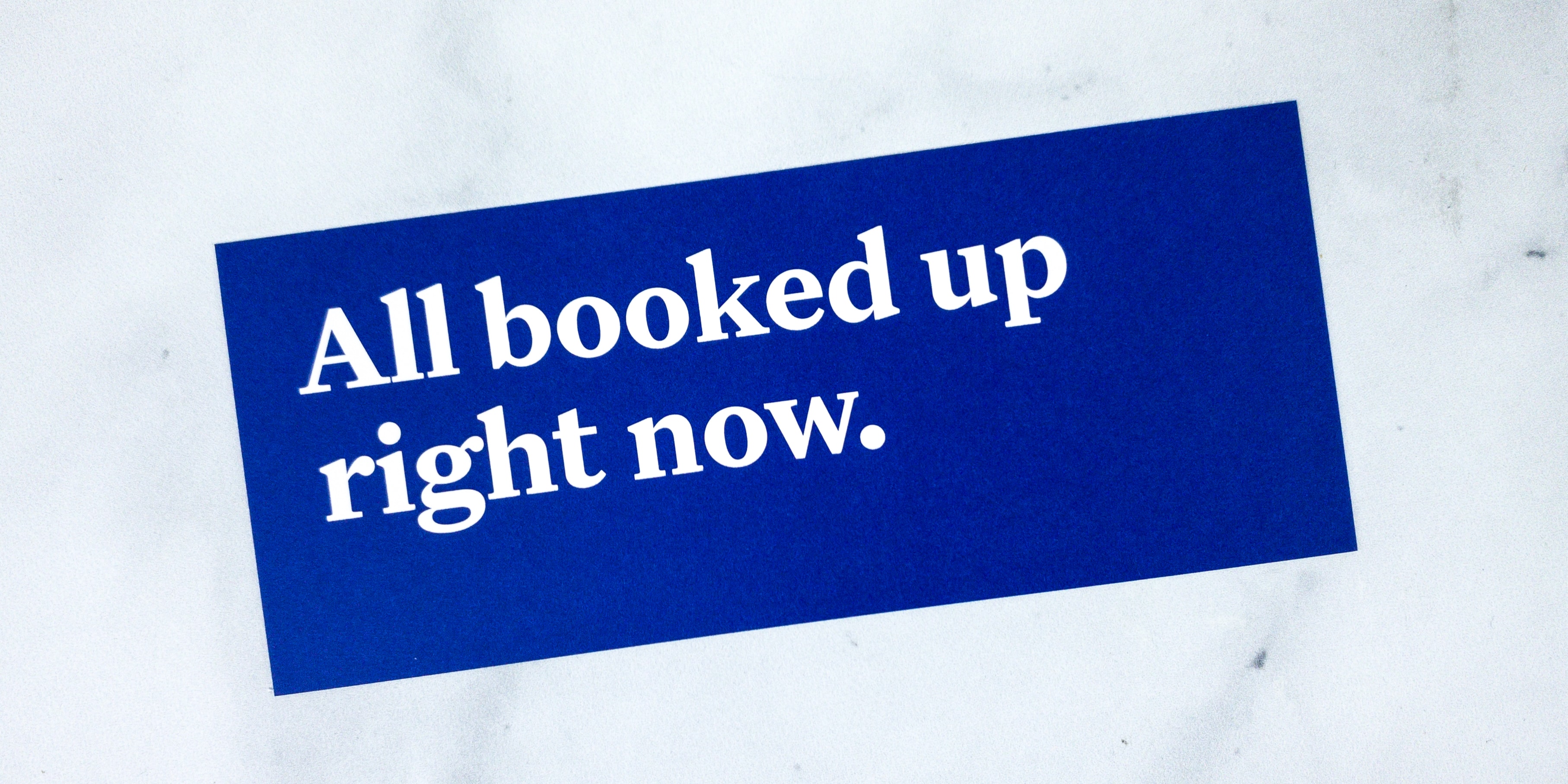 There's also a bookmark with a quote I can totally relate to, "All booked up right now."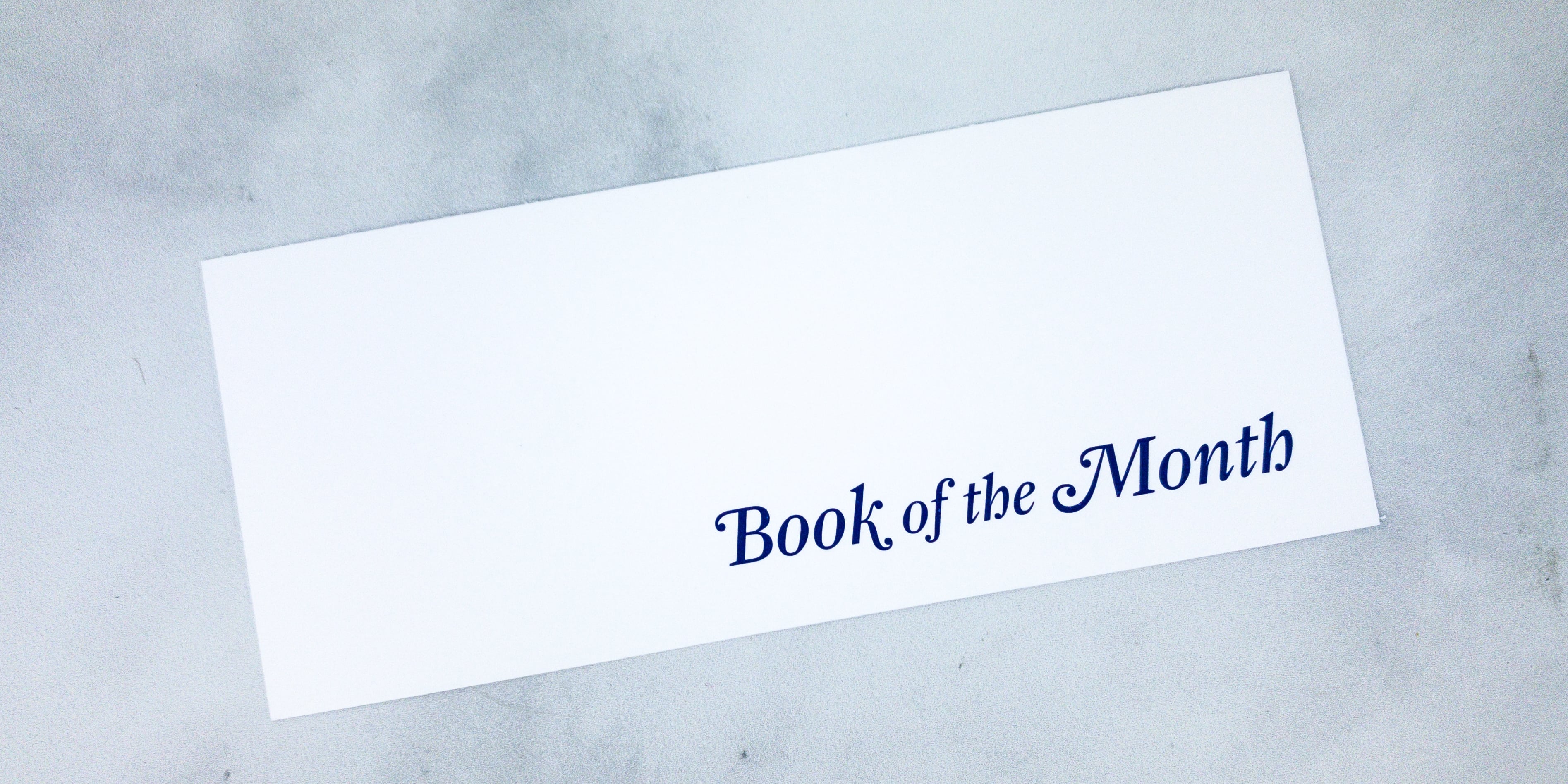 The back has the Book of the Month branding.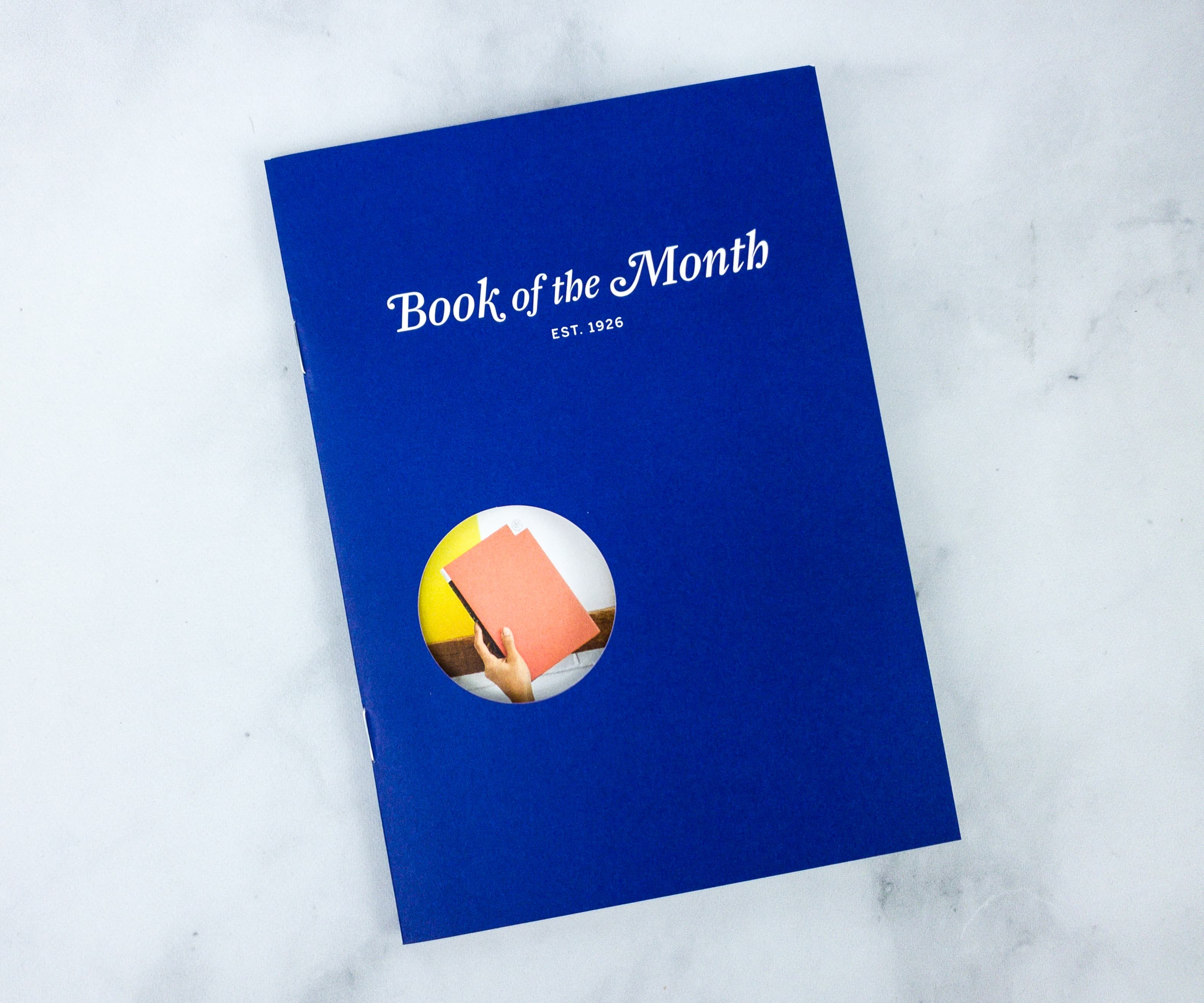 The booklet also comes in Book of the Month club's signature blue color.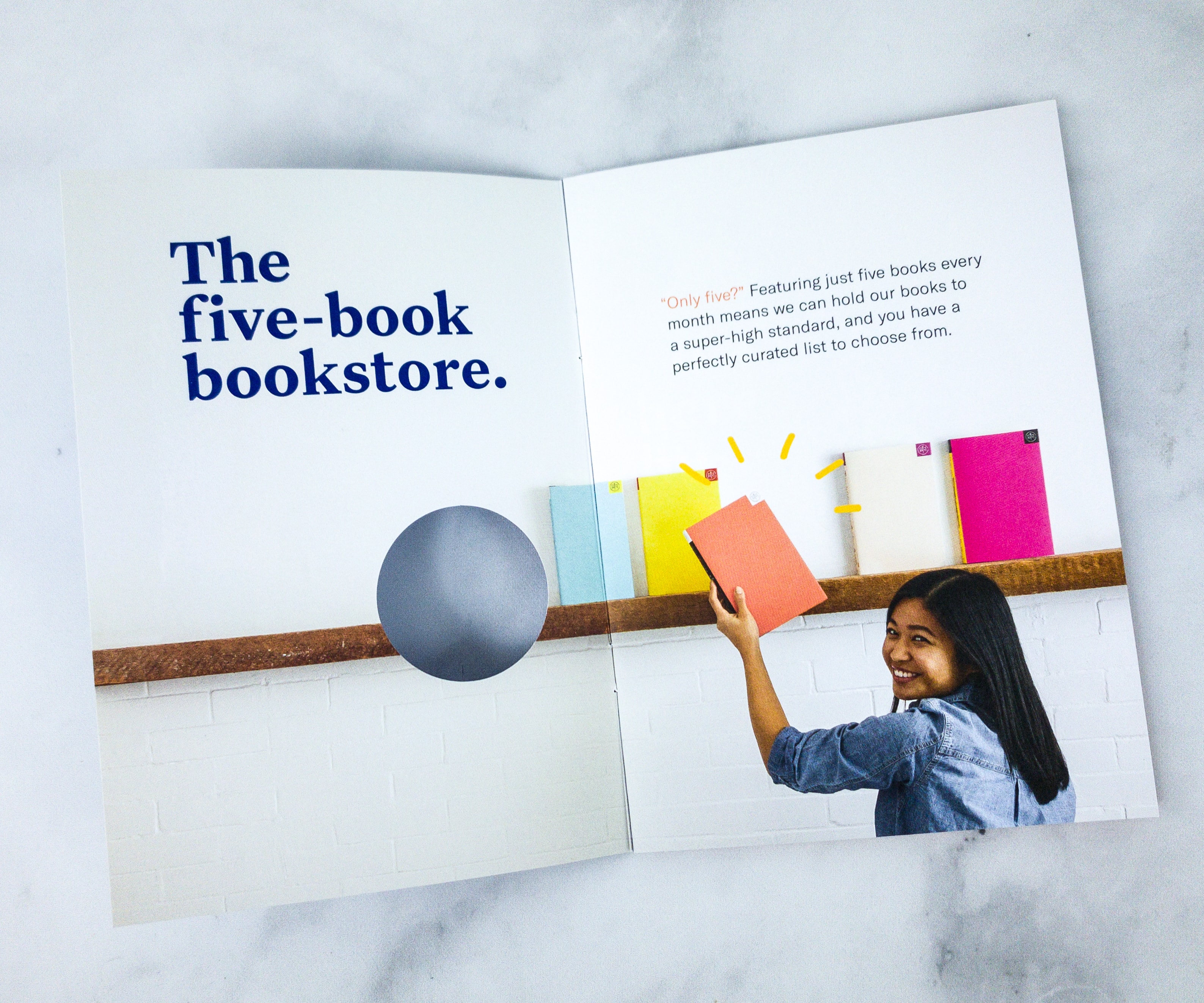 Only five? Featuring just five books every month means we can hold books to a super-high standard, and you have a perfectly curated list to choose from.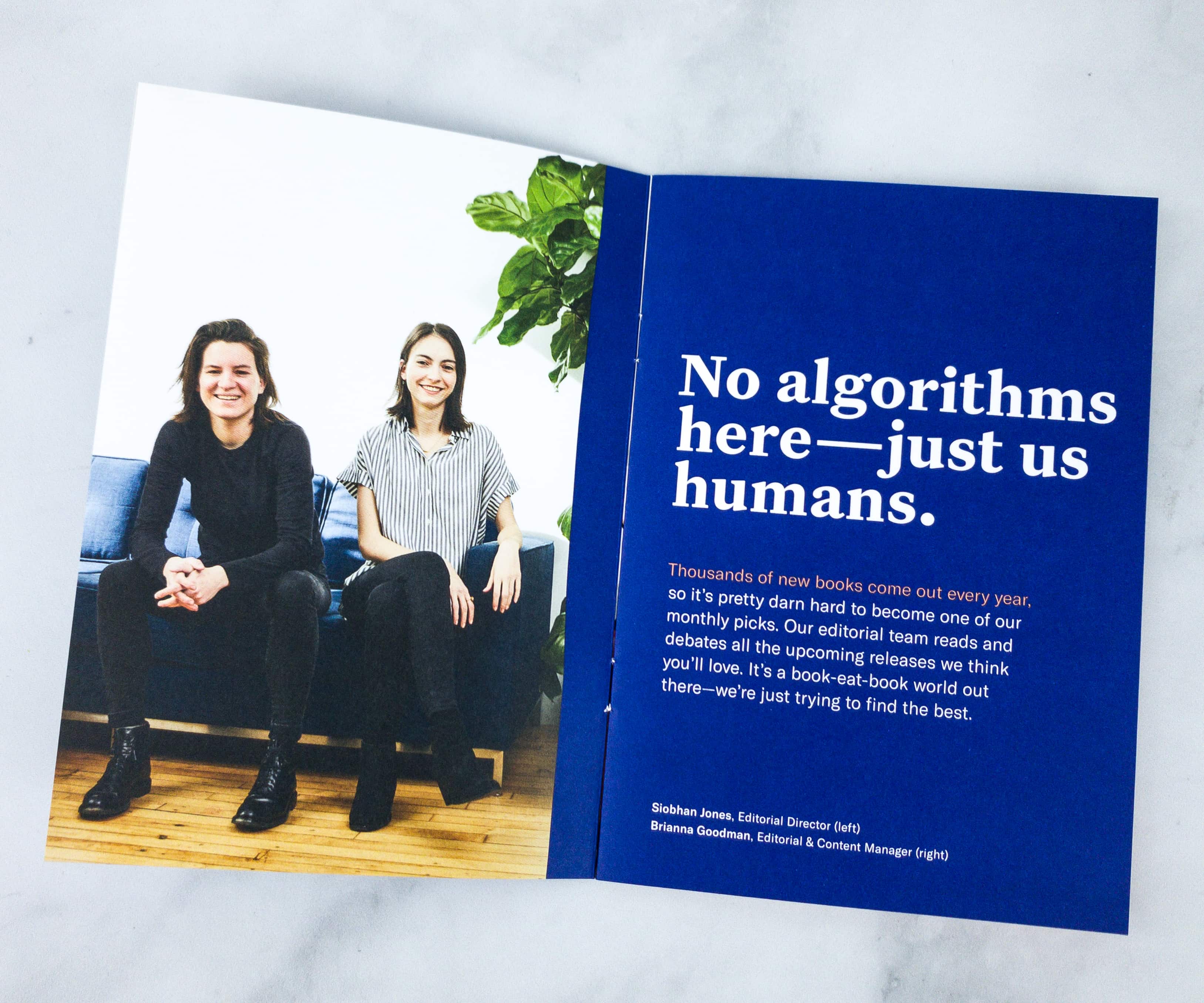 On this page, they explained that they don't use algorithms and they evaluate books personally. They even included a photo of Editorial Director Siobhan Jones and Editorial & Content Manager Brianna Goodman.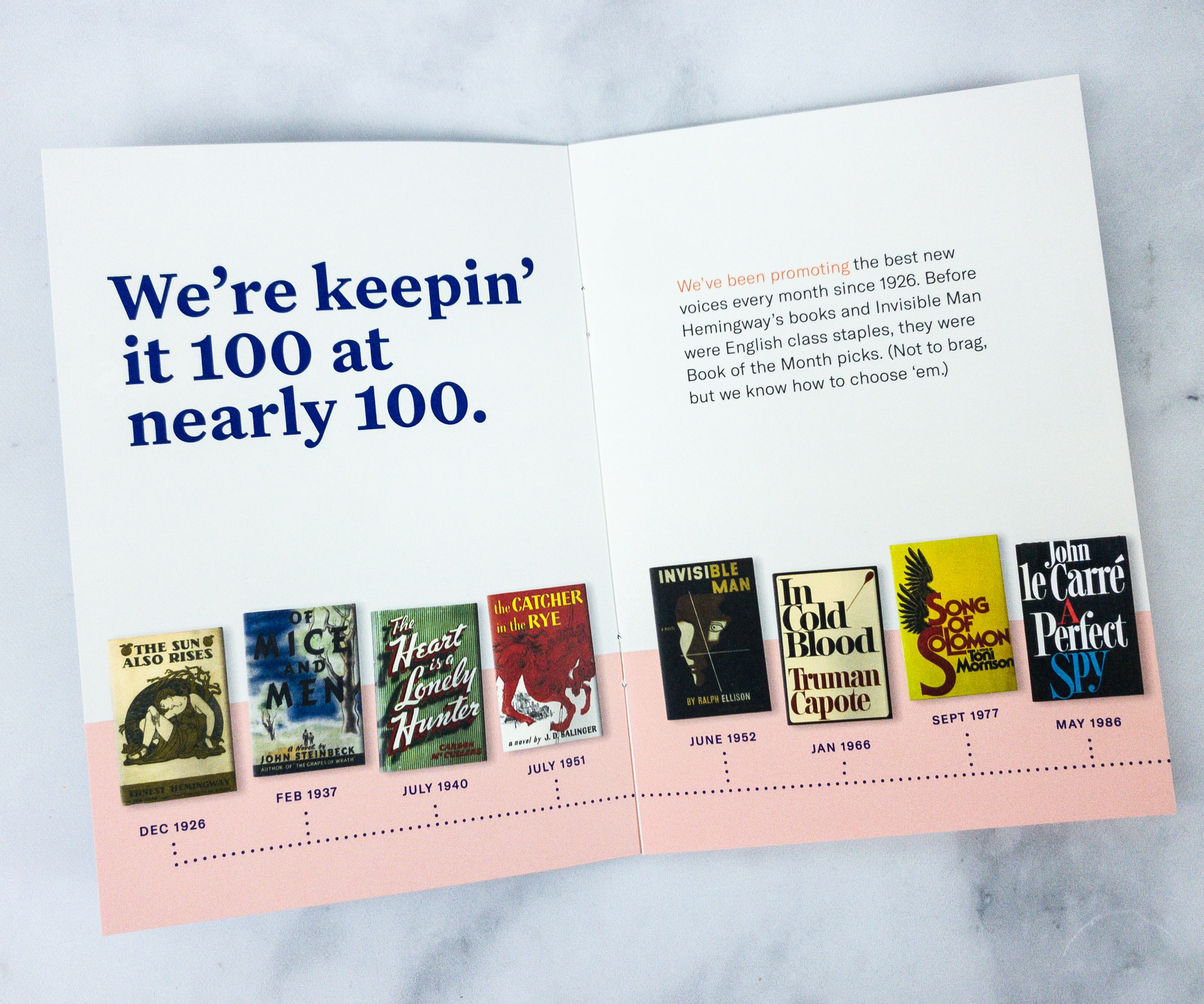 The next page features some of the books they have featured before.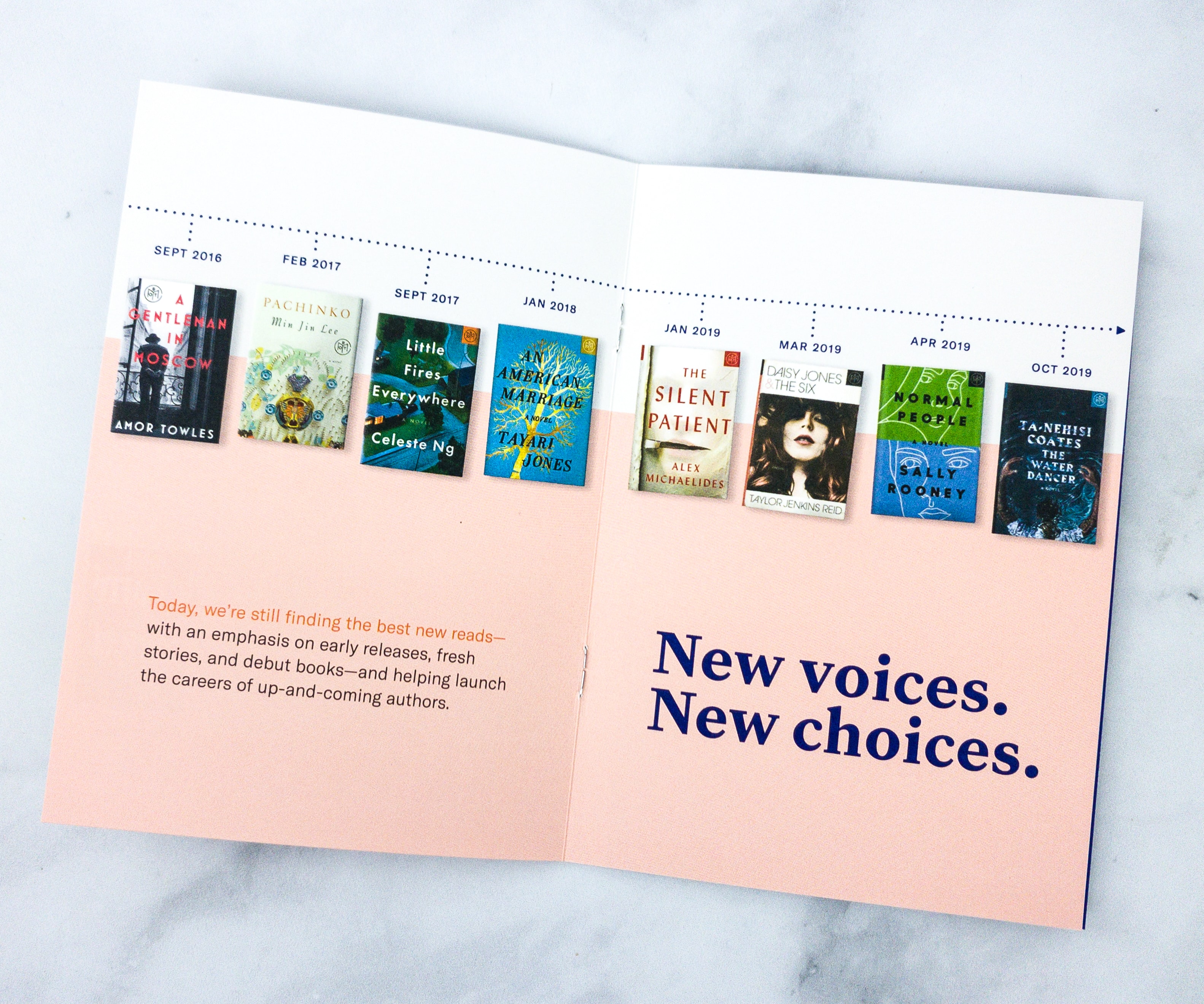 Currently, they're leaning towards early releases, fresh stories, and debut books!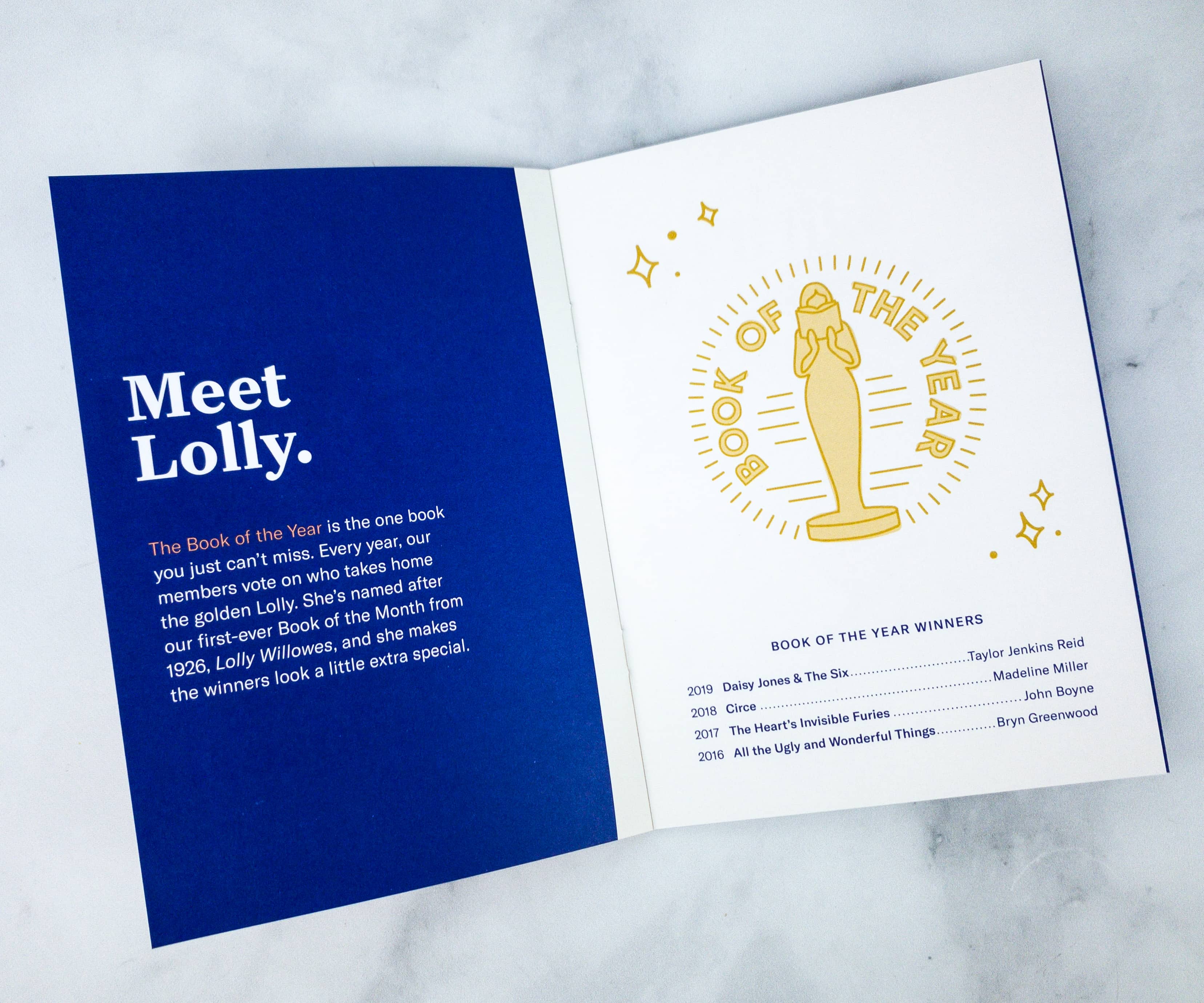 Another feature is about The Book of the Year award! For 2019, the winner is Daisy Jones & The Six by Taylor Jenkins Reid.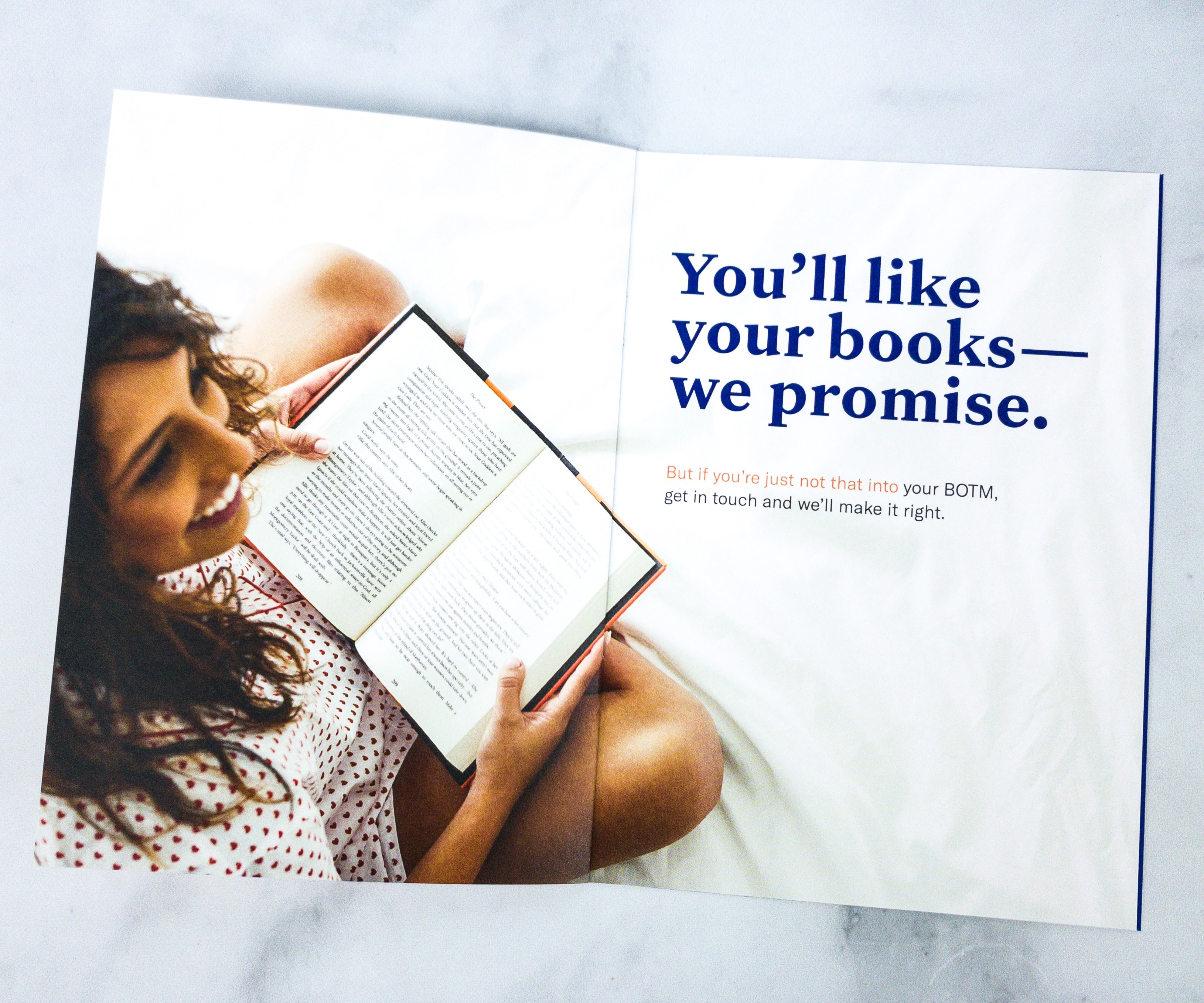 They also encourage subscribers to get in touch with them in case they're not so much into their BOTM.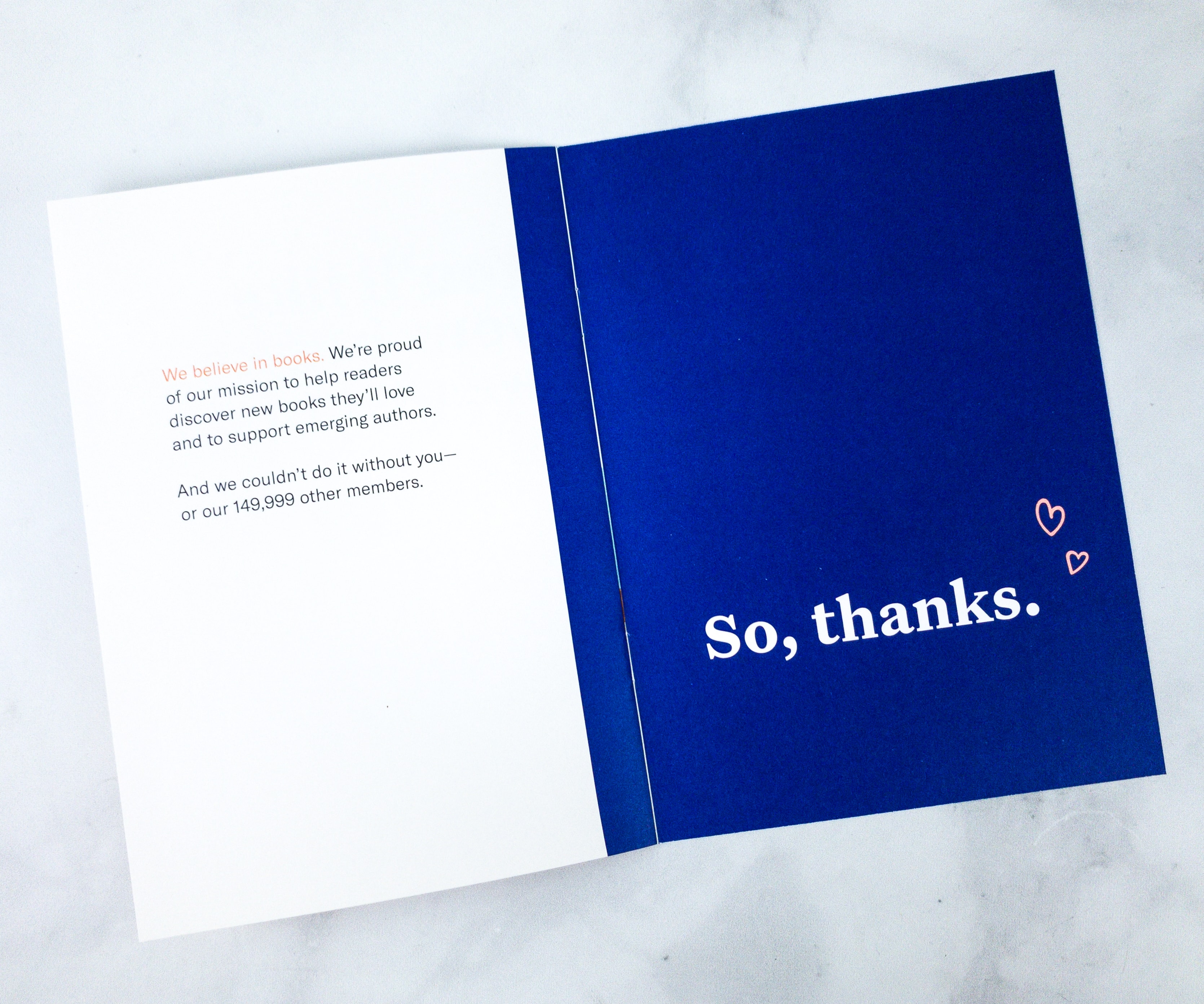 Lastly, there's a short thank you message!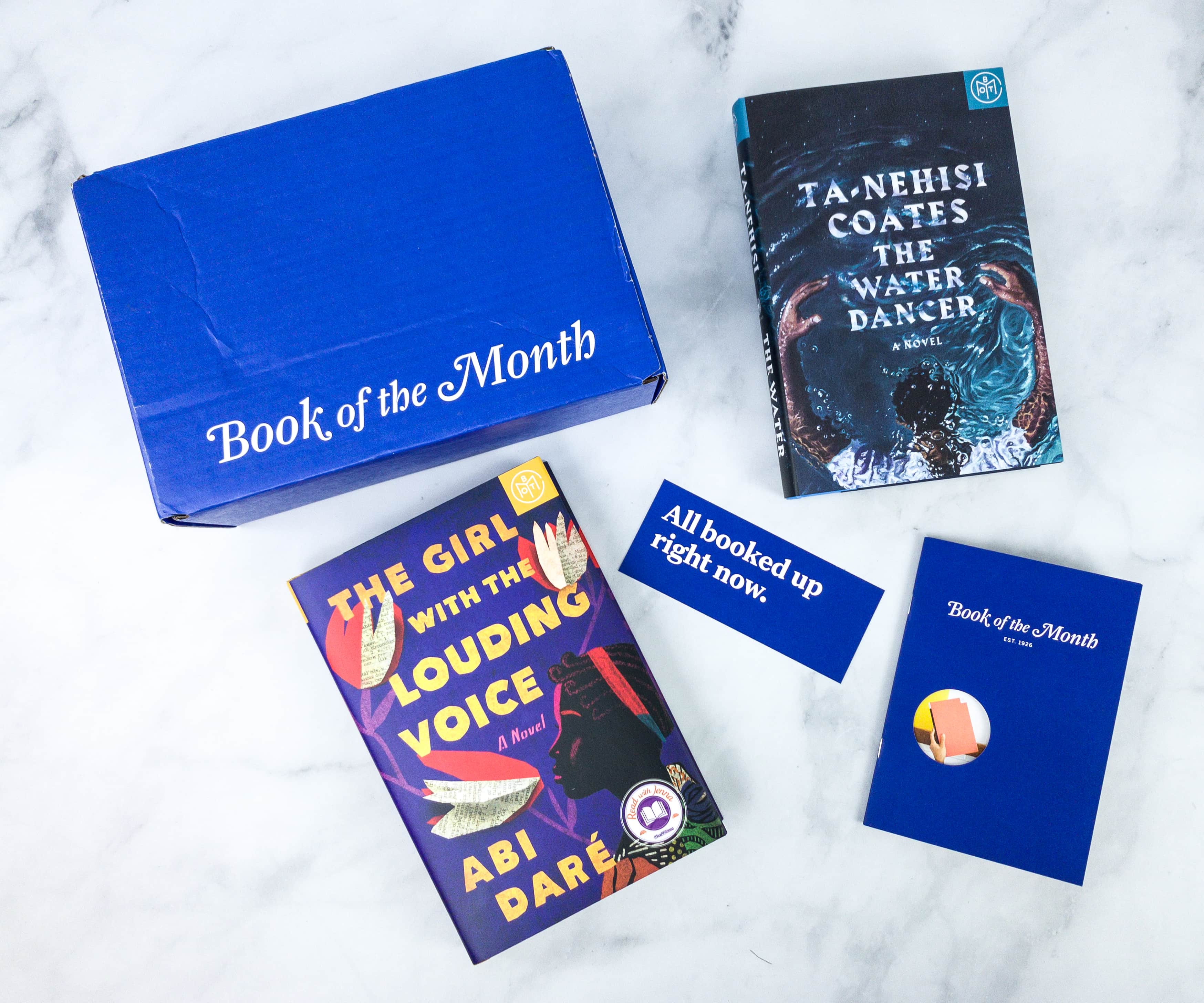 Everything in my box!
The Book of the Month subscription includes one book per month. You can add on extra titles for $9.99 per book! For February 2020, we grabbed one add-on.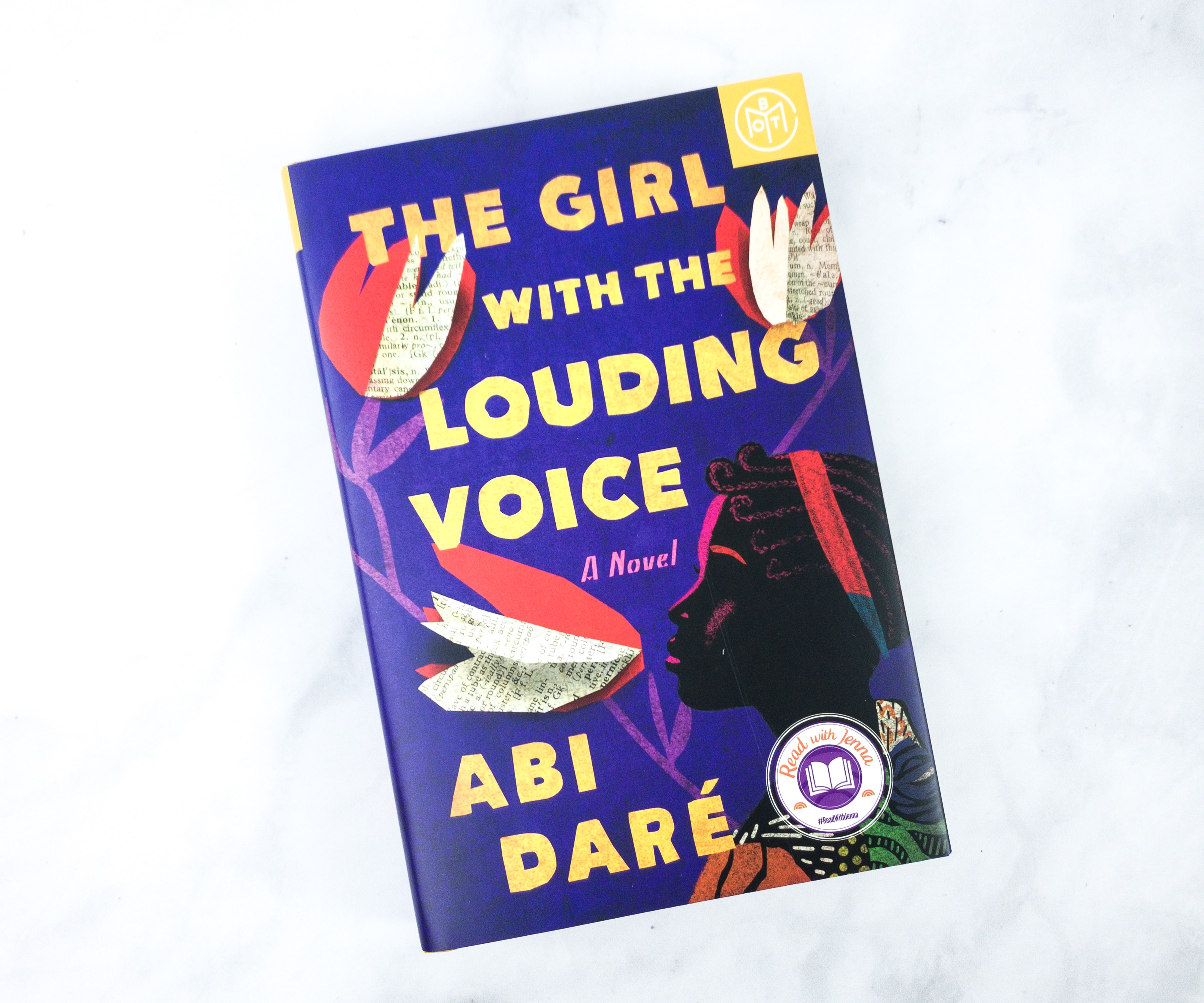 The Girl With The Louding Voice by Abi Daré ($16.76)
A powerful, emotional debut novel told in the unforgettable voice of a young Nigerian woman who is trapped in a life of servitude but determined to fight for her dreams and choose her own future.
 
Adunni is a fourteen-year-old Nigerian girl who knows what she wants: an education. This, her mother has told her, is the only way to get a "louding voice"—the ability to speak for herself and decide her own future. But instead, Adunni's father sells her to be the third wife of a local man who is eager for her to bear him a son and heir.

When Adunni runs away to the city, hoping to make a better life, she finds that the only other option before her is servitude to a wealthy family. As a yielding daughter, a subservient wife, and a powerless slave, Adunni is told, by words and deeds, that she is nothing.

But while misfortunes might muffle her voice for a time, they cannot mute it. And when she realizes that she must stand up not only for herself, but for other girls, for the ones who came before her and were lost, and for the next girls, who will inevitably follow; she finds the resolve to speak, however she can—in a whisper, in song, in broken English—until she is heard.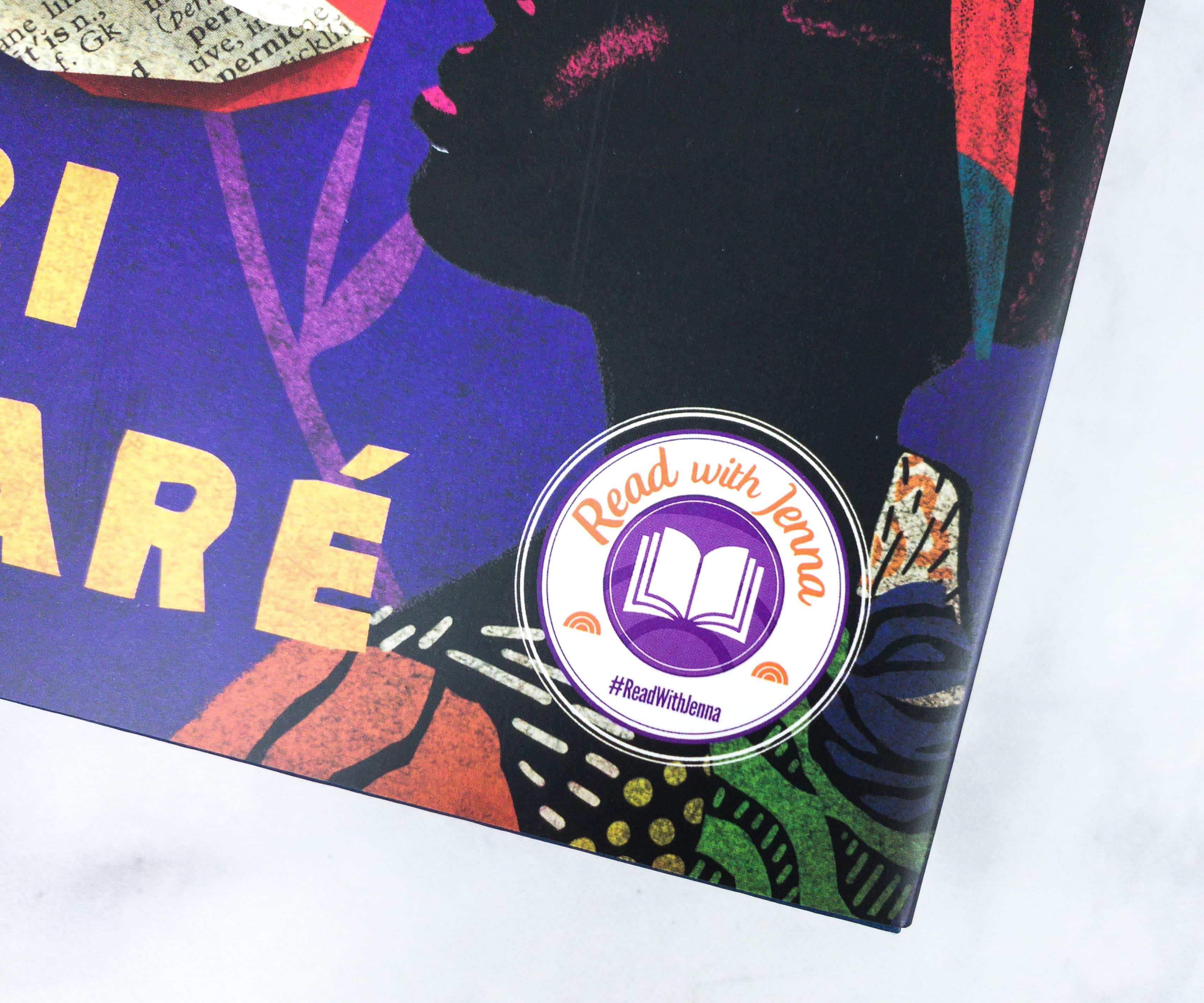 The book has a Read with Jenna sticker, which means it's Jenna Bush Hager's book club pick for February.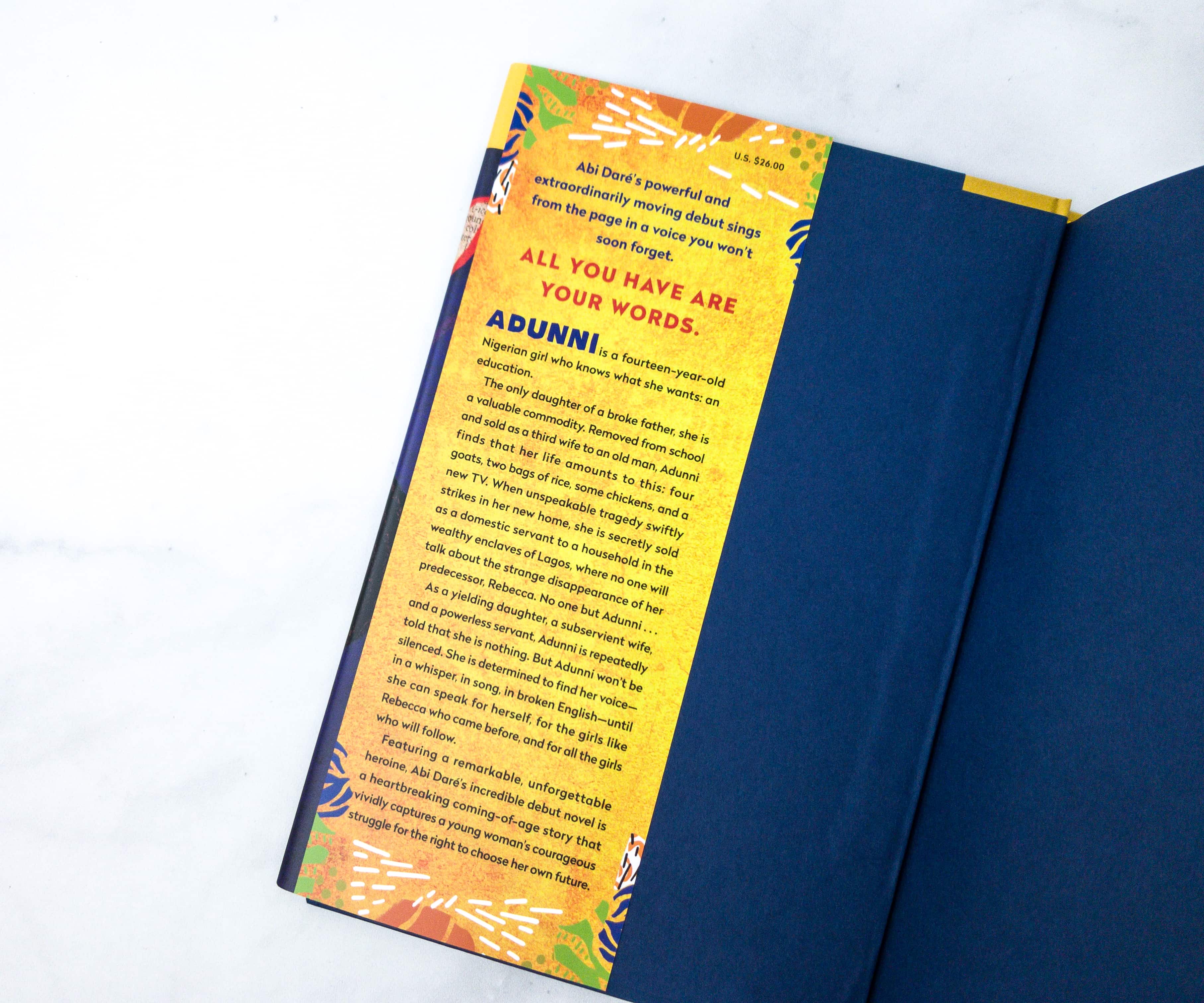 The story is set in Nigeria, with a 14-year-old main character named Adunni. It's definitely not your ordinary coming of age tale. It's quite heavier as it tackles topics of inequality, sexism, and cultural and social issues.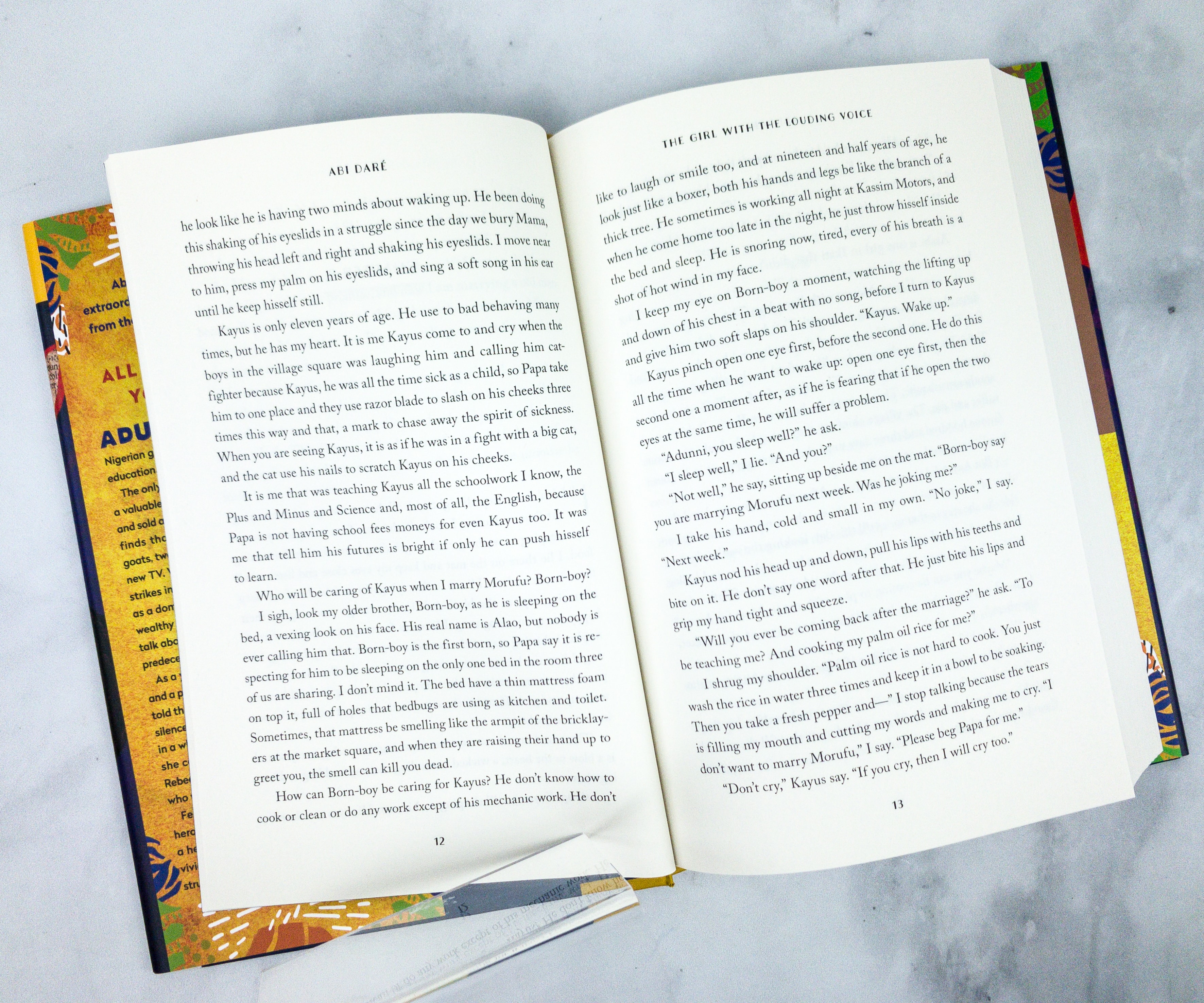 The author has an excellent storytelling style. Aside from the touching story, we even learned more about Nigeria through this book.
We can't help but love and root for Adunni! She's a wonderful and inspiring character who deserves all the love. All in all, this is a great read that had us glued until the last page.
Your Book of the Month subscription gets you one book a month, which you can ship, or you can skip. You can also add-on 1 or 2 books for $9.99 each!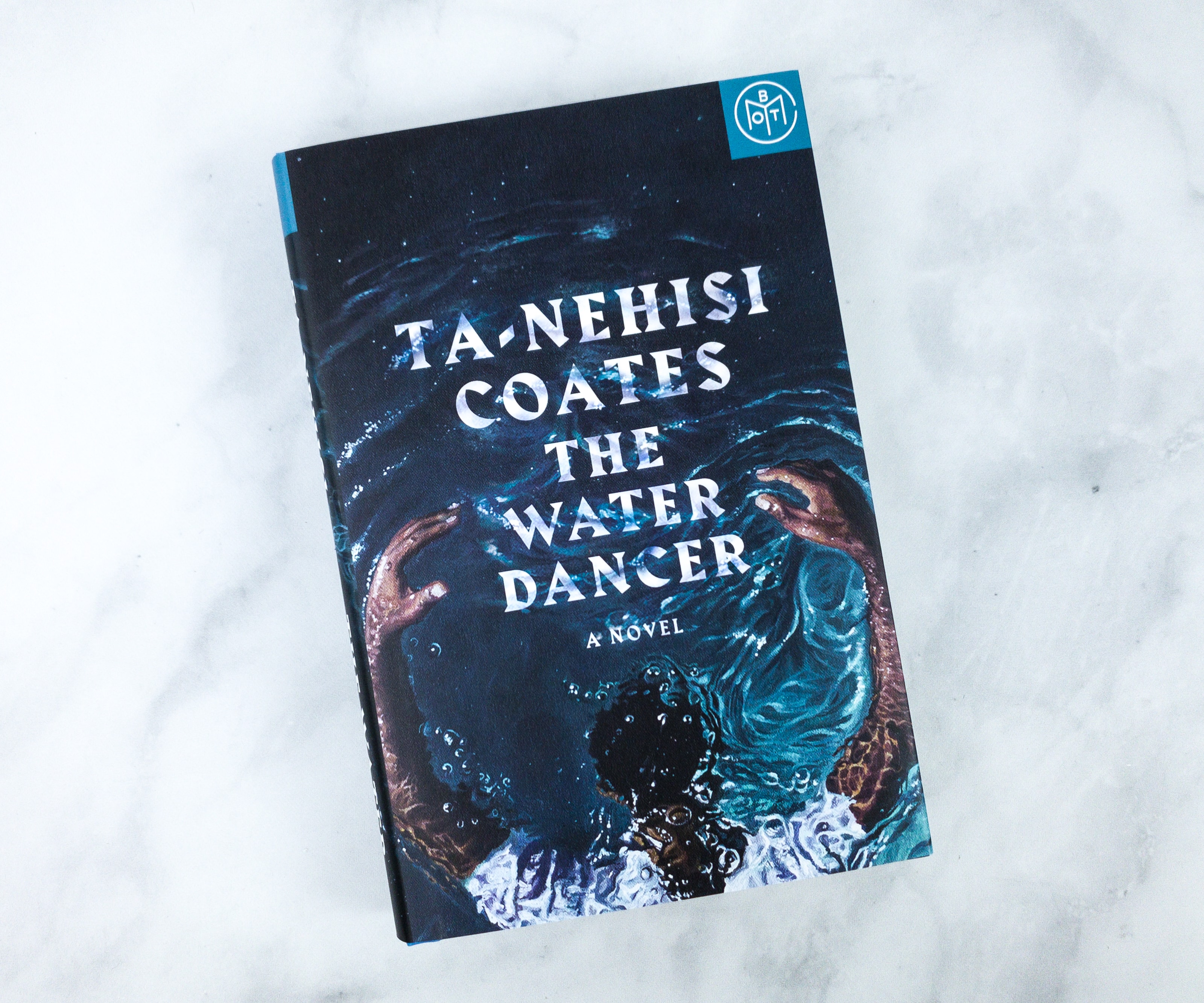 The Water Dancer by Ta-Nehisi Coates ($16.80)
Young Hiram Walker was born into bondage. When his mother was sold away, Hiram was robbed of all memory of her—but was gifted with a mysterious power. Years later, when Hiram almost drowns in a river, that same power saves his life. This brush with death births an urgency in Hiram and a daring scheme: to escape from the only home he's ever known.

So begins an unexpected journey that takes Hiram from the corrupt grandeur of Virginia's proud plantations to desperate guerrilla cells in the wilderness, from the coffin of the Deep South to dangerously idealistic movements in the North. Even as he's enlisted in the underground war between slavers and the enslaved, Hiram's resolve to rescue the family he left behind endures.

This is the dramatic story of an atrocity inflicted on generations of women, men, and children—the violent and capricious separation of families—and the war they waged to simply make lives with the people they loved. Written by one of today's most exciting thinkers and writers, The Water Dancer is a propulsive, transcendent work that restores the humanity of those from whom everything was stolen.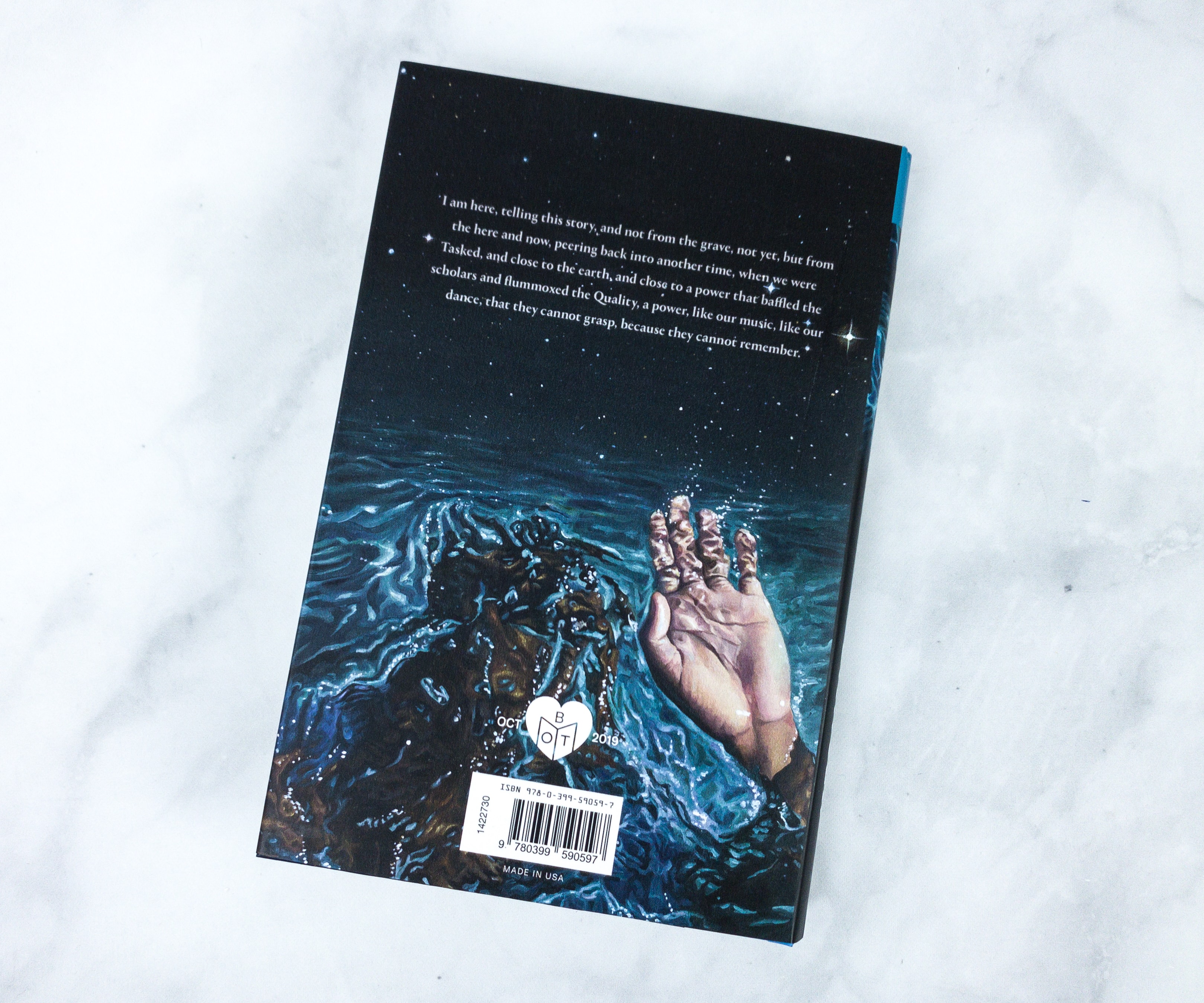 This is our add-on for this month, and it was originally from the October 2019 BOTM selection.
It's a historical fiction with a touch of magical realism. The main character, Hiram, has a photographic memory but ironically, he has no memories of his mother.
This is a story of slavery, written in such a riveting way by the author. The dialogues are raw and painful, and the characters are well-flesh-out.
No wonder this book has been receiving all the raves. It's might be heavy but it's surely worth a read.
Book of the Month is a seriously awesome book subscription, catering even to the pickiest of readers. Their monthly selections are really good that sometimes it's really hard to pick just one. No worries because you can grab an extra book as an add-on, including past titles they've featured. Overall, we're pleased with the books that we chose for this month! I'm already looking forward to the next month's selections!
What do you think of this month's book selections?