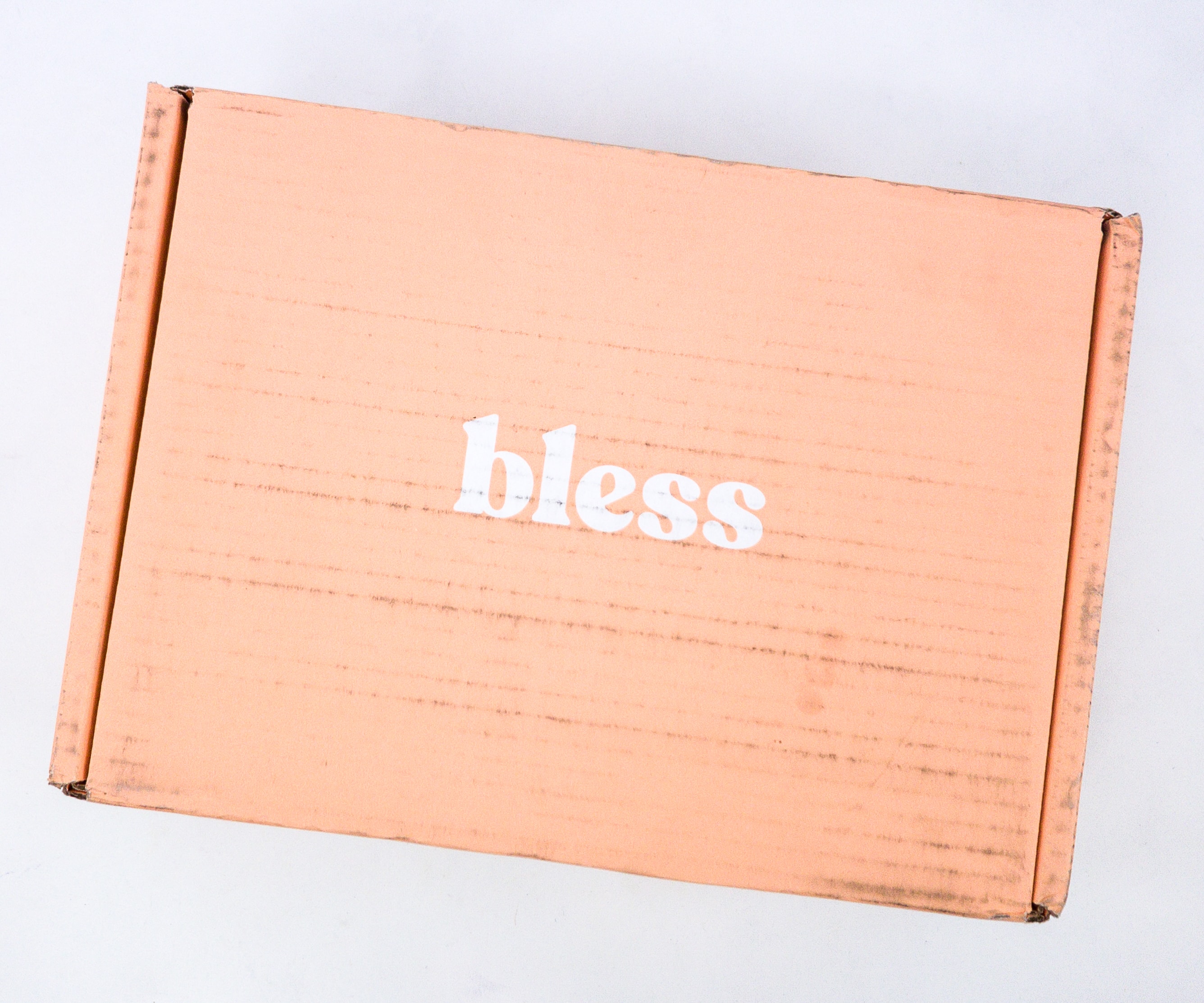 Bless Box is a monthly women's subscription box by Sazan Hendrix. The box is curated around the categories of beauty, health, and style – all things that make you (and Sazan) happy. The box is $29.99 per month plus $7.50 shipping.
DEAL: Use the coupon code VIP25 to save 25% on your first Bless Box.
Upon opening, I was greeted with a nice card that says the theme for this month.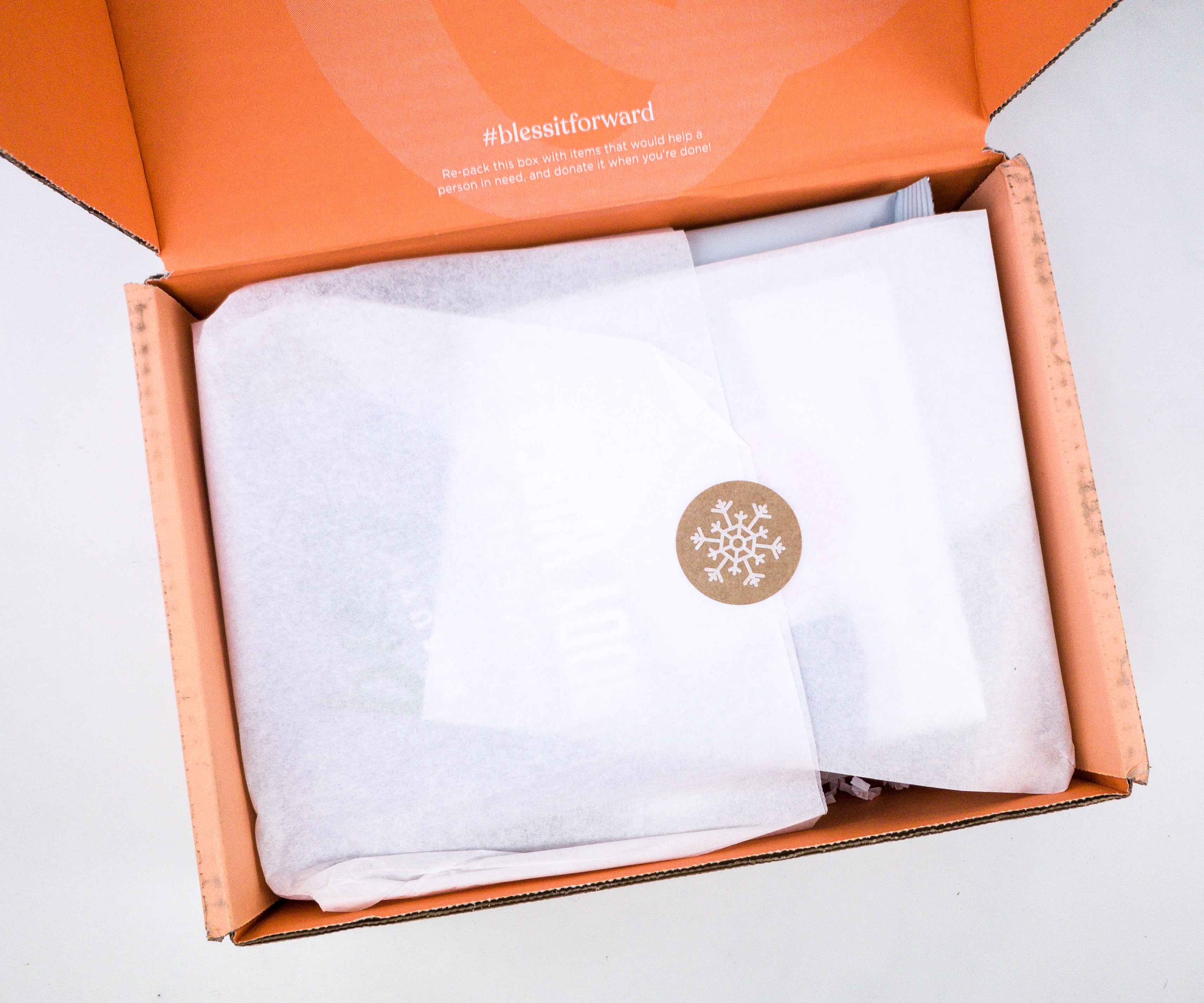 The items were wrapped in white tissue paper and sealed with a sticker.
The items were also cushioned with squiggles.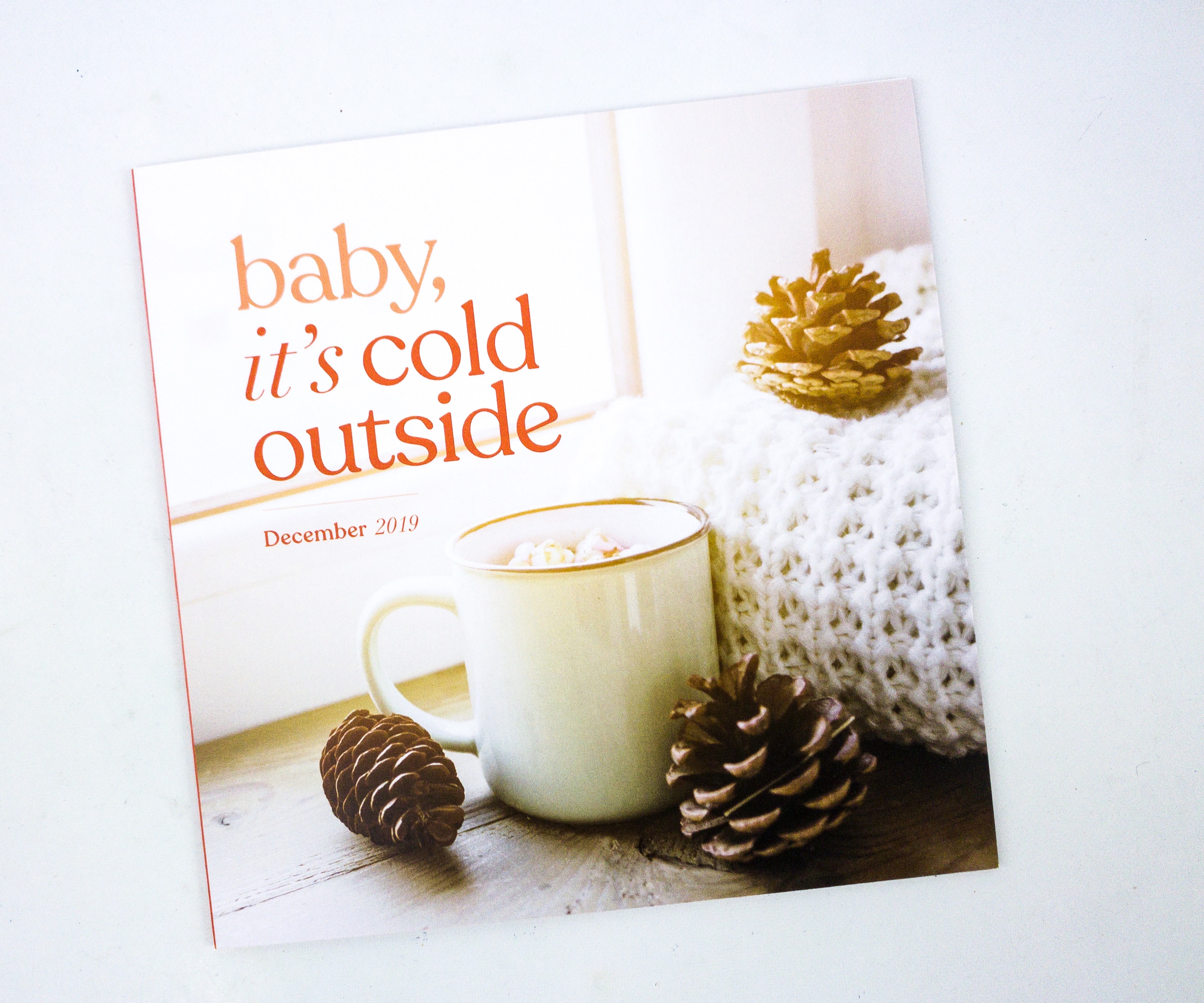 Instead of the lengthy magazine, this month we only got a card.
There's a note from Sazan and the rest of the Bless team at the back of the card.
Inside, there's a list of all the items in the box with brief descriptions. There's also a link to the online catalog.
Everything in the December 2019 box!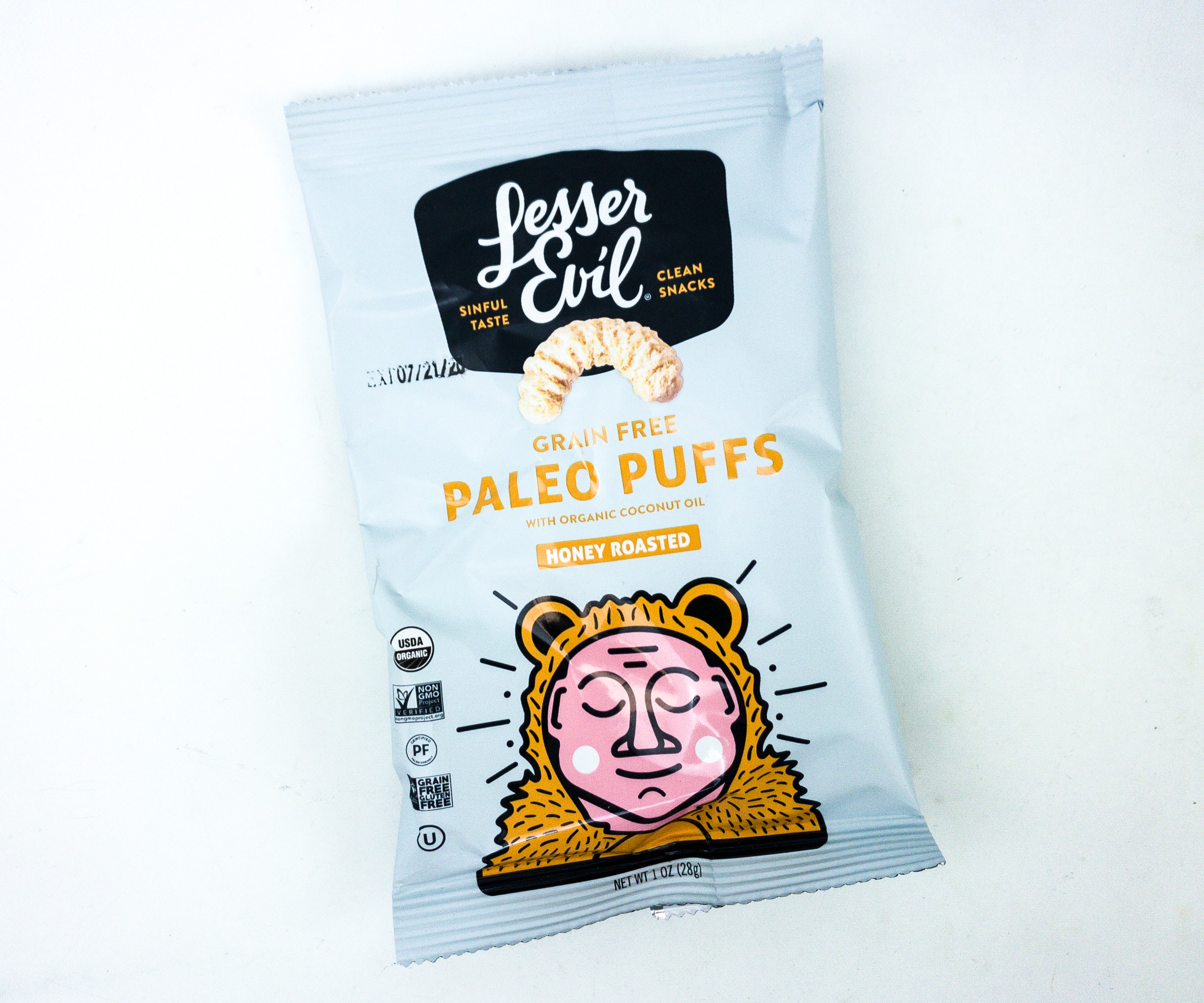 Lesser Evil Grain Free Paleo Puffs ($0.87) Made with organic cassava, coconut flour, and sweet potato, these puffs are dense and super crunchy. We got it in honey roasted flavor and it was super tasty. It wasn't too sweet and it wasn't too salty either. It's vegan and grain-free, to boot. Totally a guilt-free snack!
Curology The Cleanser. A simple and straight to the point product, this cleanses your skin of dirt and other impurities. I like that it doesn't clog my pores and doesn't give me that dry feeling after use. The formula is lightweight and I love how it foams up into a nice lather. Dermatologically tested, this is ideal for all skin types.
Curology The Moisturizer. Here's a lightweight and breathable formula that moisturizes the skin! It feels luxurious and my skin absorbed it pretty quickly. The gel-like texture of the moisturizer isn't sticky as I thought it would be. I really like that I can do multiple layers of this product because of the formulation.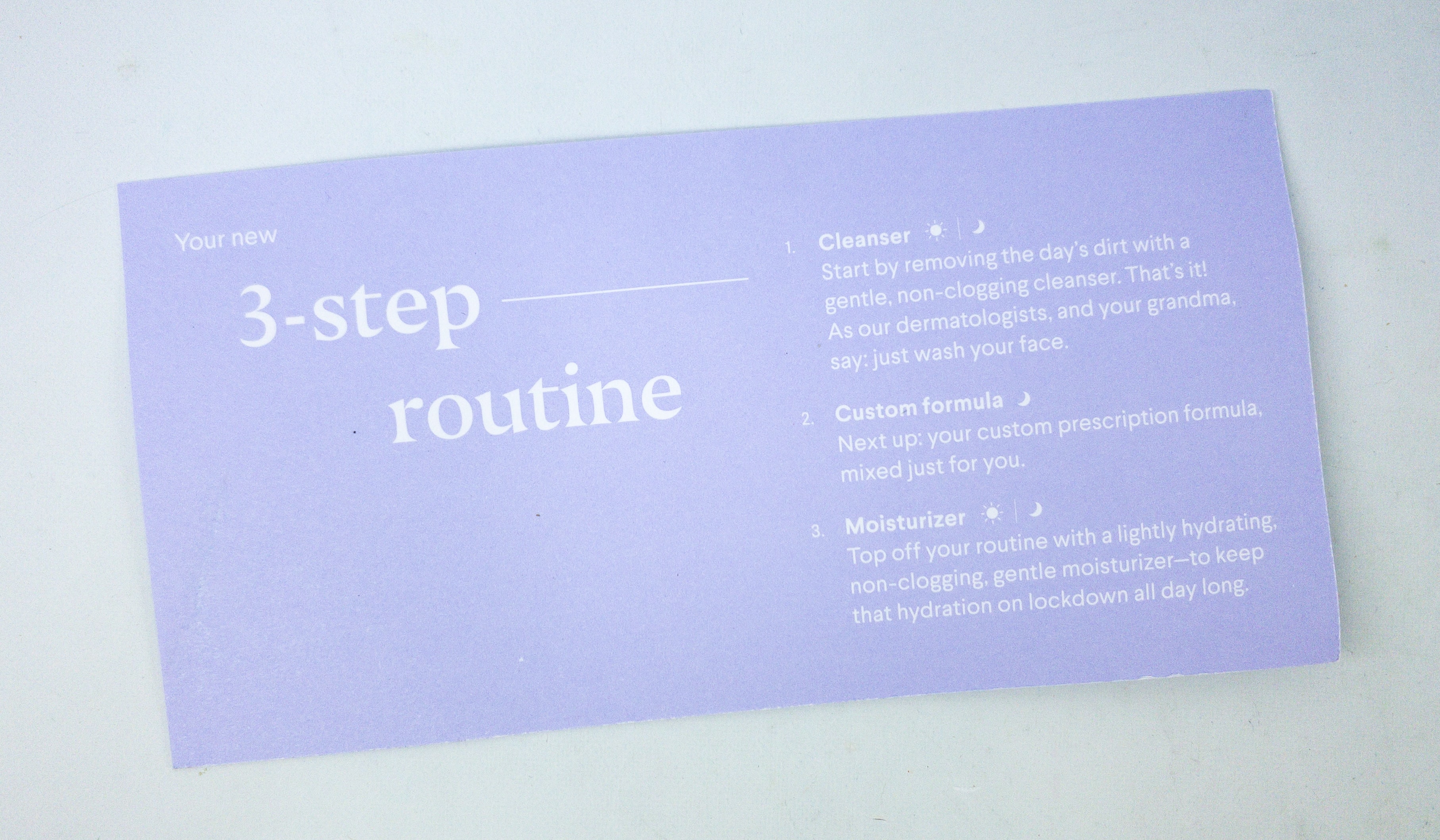 They came with a card that tells us about the 3-step Curology routine. We only got 2 products because the 2nd part is a custom formula.
Hug Tag, You're It! Curology. These limited edition gummies taste amazing! They're grape-flavored purple gummy bears that you can indulge in because they're sugar-free.
Hask Charcoal With Citrus Oil ($3.29) This deep conditioning treatment contains vitamin C-rich lemon and grapefruit oils that invigorate the hair without draining moisture. It's great for all hair types and okay to use on colored hair! I like how this leaves my hair feeling super clean and silky smooth!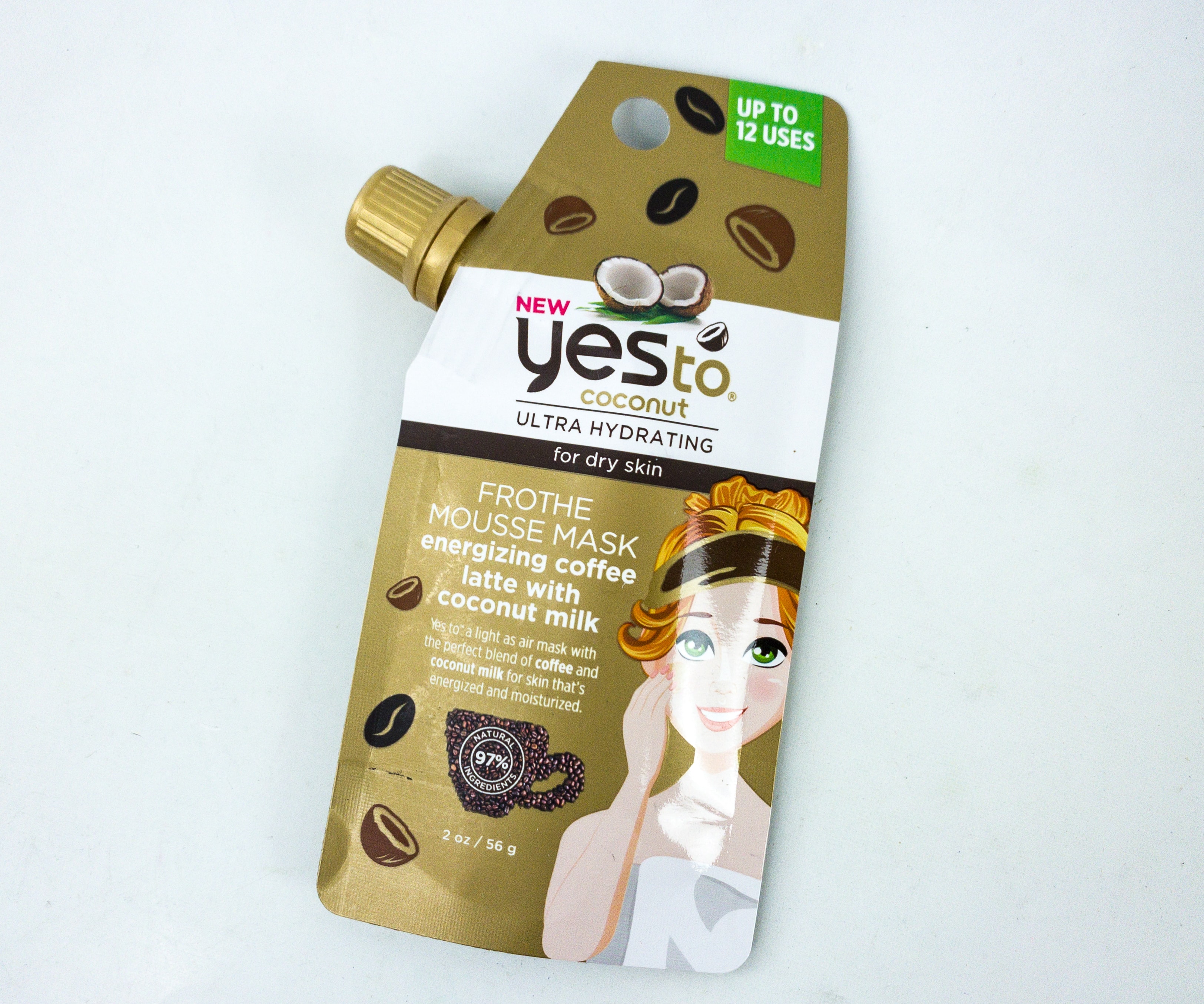 Yes To Coconut Ultra Hydrating For Dry Skin Frothe Mousse Mask ($15.99) It's a lightweight face mask that contains coffee, which is known to energize the skin. It hydrates the skin leaving it looking soft, supple, and moisturized, therefore making you look refreshed all day long. To use, just get a small amount from the pouch, apply to clean skin and then rinse after 5-10 minutes. One pack is said to be good for 12 uses!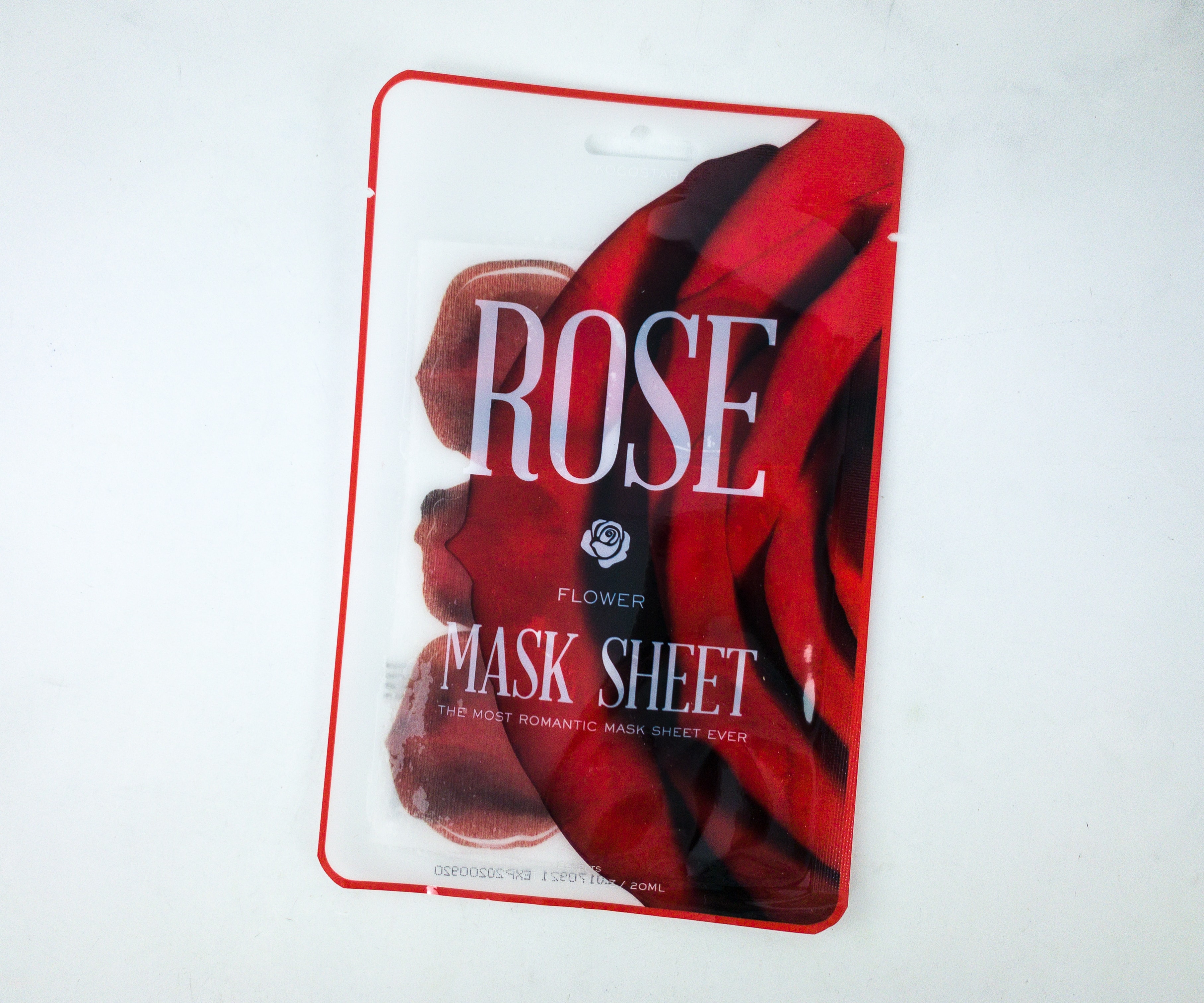 Rose Flower Mask Sheet ($44) This petal mask sheet can be used not only for the face, but for any part of the body you want to be moisturized! Each petal is infused with a moisturizing essence that makes skin feel soft and smooth. The petals are made with Tencel fabric so they're thin and gentle on the skin!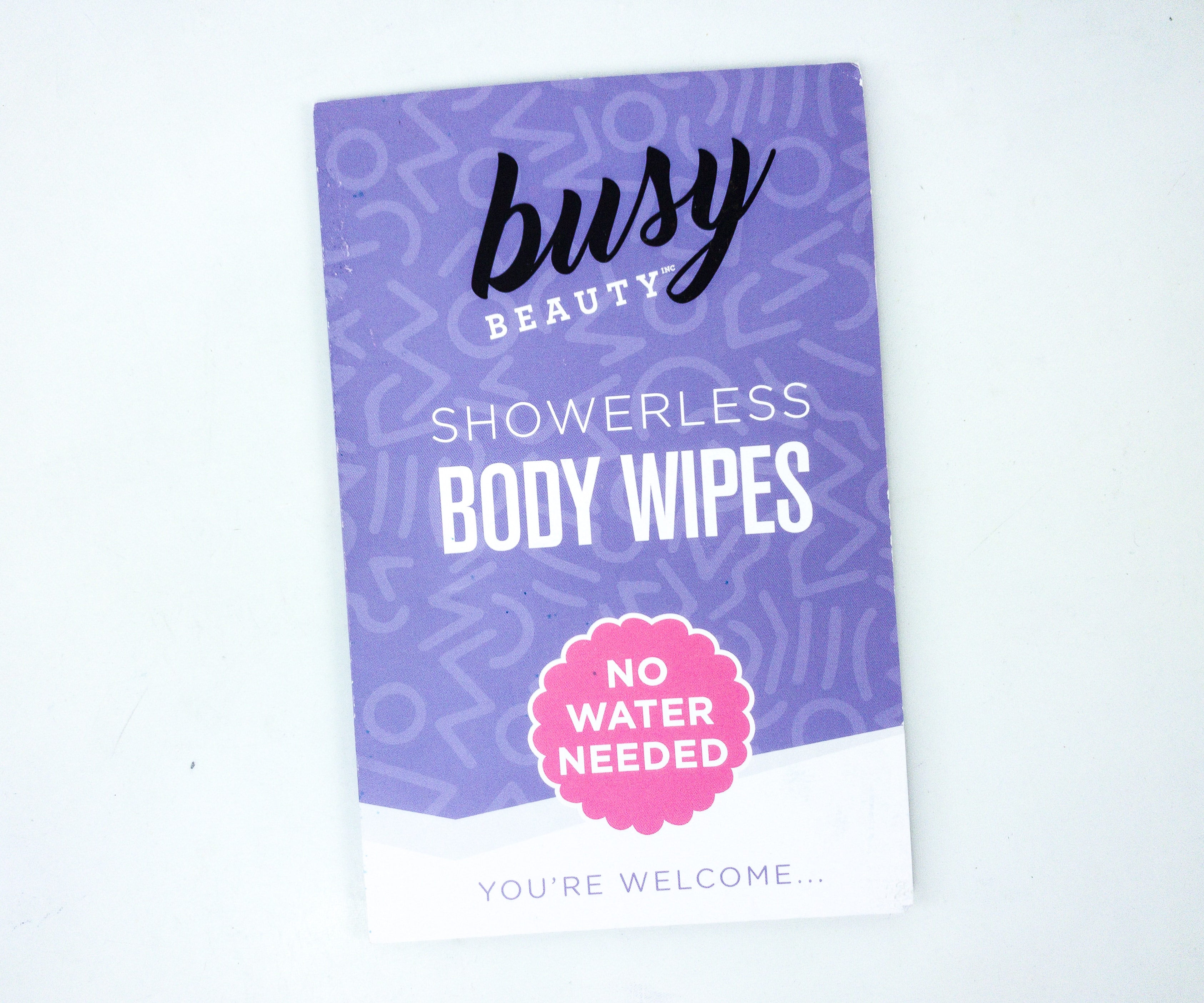 Busy Beauty Showerless Body Wipes – SIMILAR ($0.18) Extra large, extra thick, and individually wrapped, this wipe is a convenient way to clean up when you're on the road and don't have access to a proper bathroom.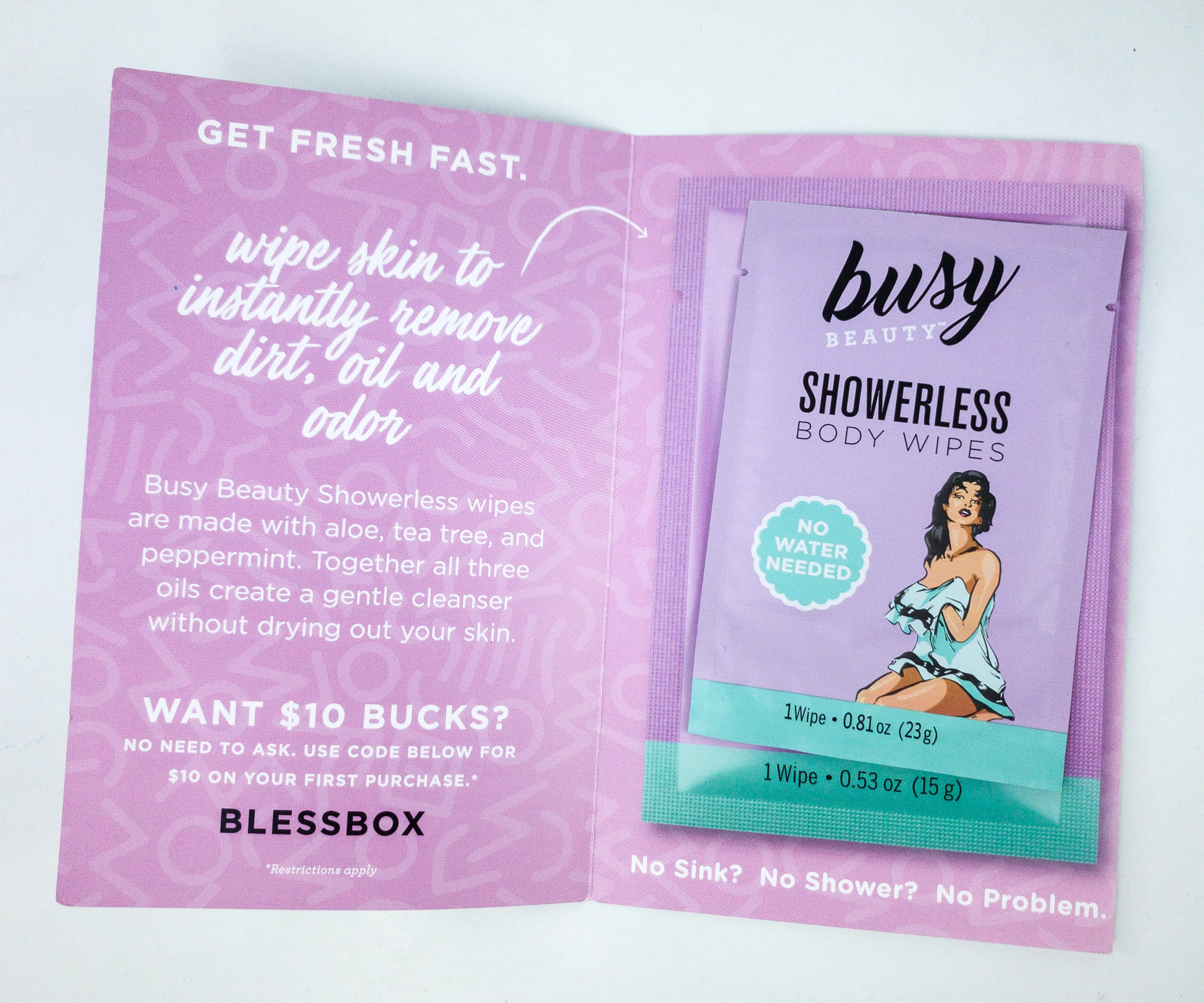 We got one wipe from the box and it came with a $10 discount coupon, valid for your first purchase.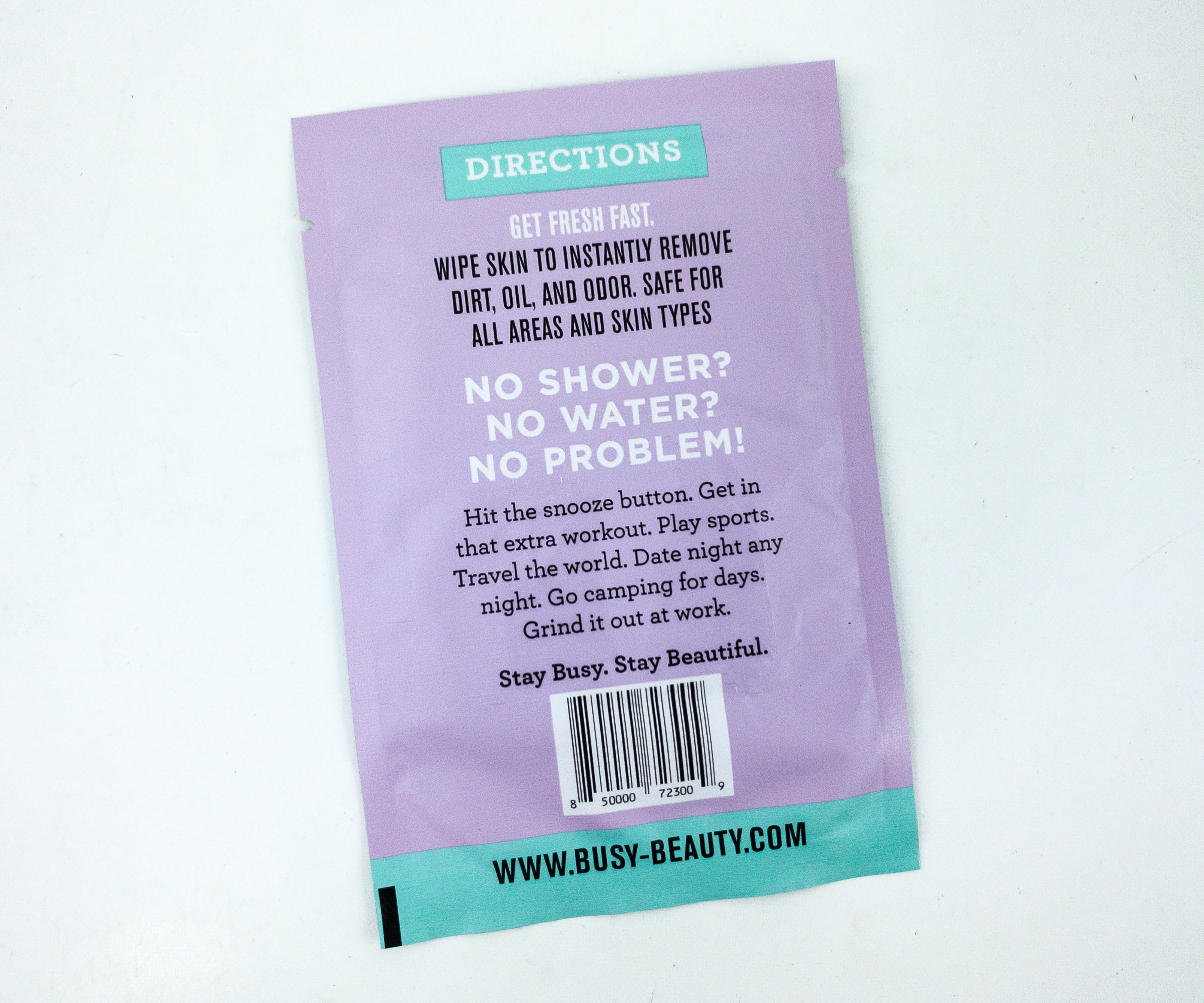 It removes not just dirt but also oils and odor!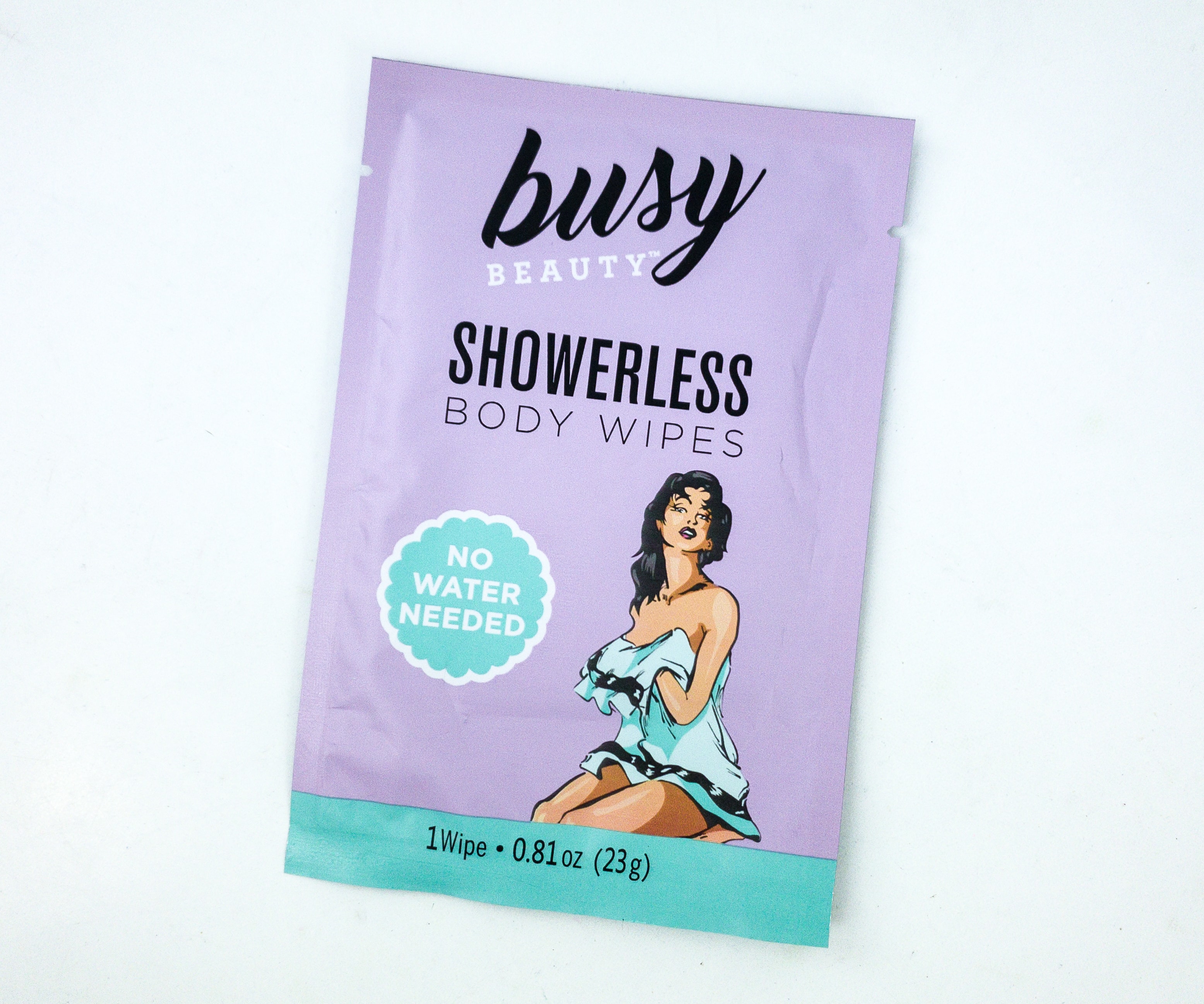 This is super easy to use and a great item to bring when you're going on a road trip.
Lanolips Tinted Lip Balm ($13.50) This tinted balm has just the right amount of pigment to add color to your lips. The balm is soothing and moisturizing and I love how it leaves a faint shine on the lips, making them look fuller!
Phyto Paris Huile Suprême ($7) It's a nourishing leave-in oil that provides great shine even for dry and damaged hair. Formulated with macadamia and roucou oils, it provides UV protection while softening the hair to make it look smoother and more manageable!
Form Protect Heat Serum ($29) If you like using hair tools, this is perfect for you! The formula protects the hair from heat damage that you usually get with everyday use of blowers, hair irons, curlers, and other hair tools. Heat causes breakage and dryness to the hair but with this product enriched with a trio of thermal protectants, your locks will be protected even up to 450°F!
Deep Sea Cosmetics Nail Buffer. This nail buffer is a tool to help us keep our nails smooth and shiny!
The blue strip buffs the nail to remove ridges and residues.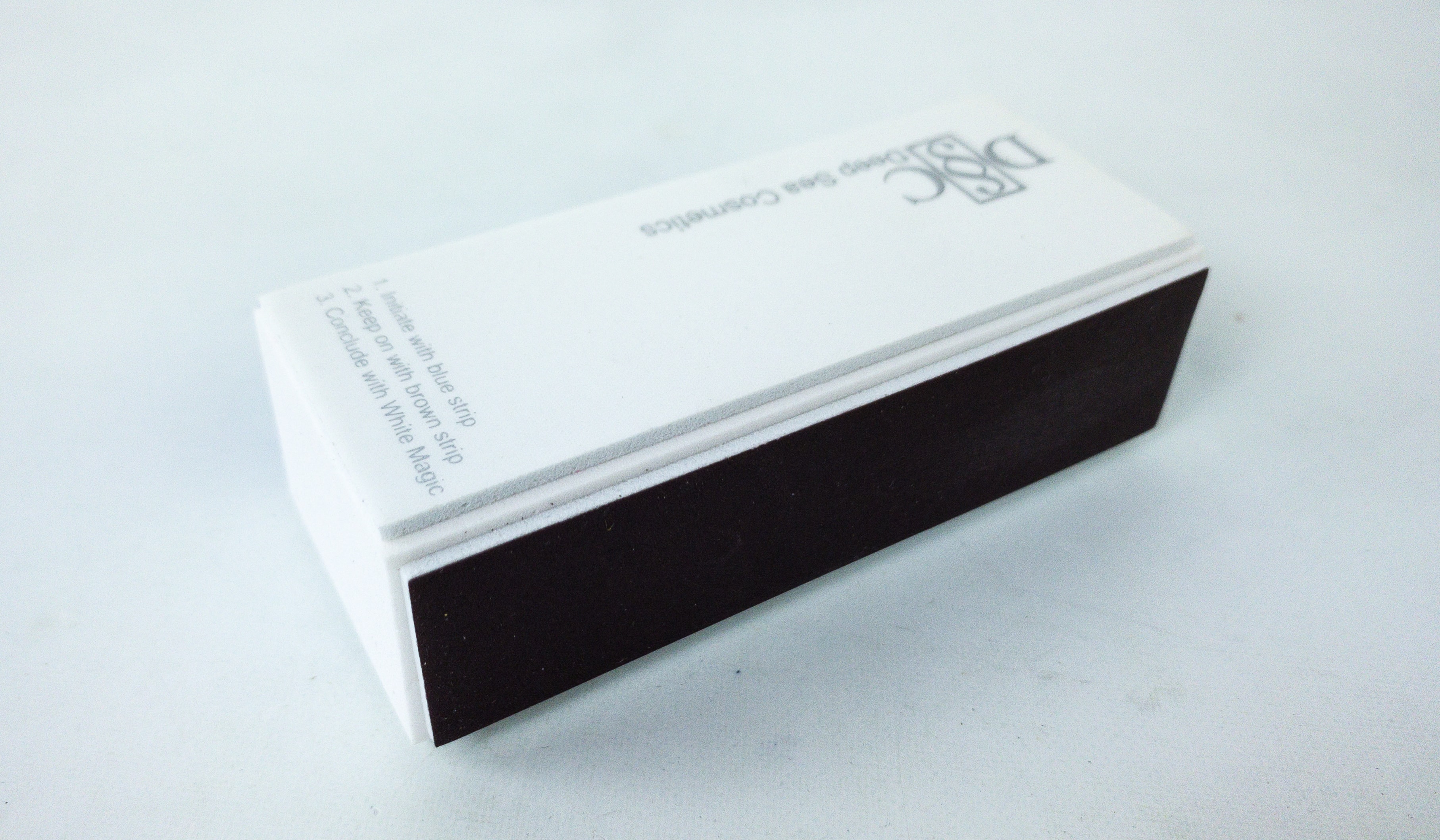 The second part of the buffer is this black side which smoothens the nail surface while stimulating hair growth. The last part is with the white part which will leave your nails glossy, making them look healthier!
Marlowe Extra Moisturizing Body Lotion ($12.99) This body lotion has a light and fresh scent that I really like, plus it's highly moisturizing. The product is also vegan and cruelty-free. With every purchase from this brand, a bar of soap is distributed to people at risk for hygiene-related illnesses in partnership with Clean the World! That's just awesome!
Luseta Color Brightening Purple Conditioner & Shampoo ($34) Here's an amazing combo of shampoo and conditioner, specially formulated for those who have blonde and gray hair!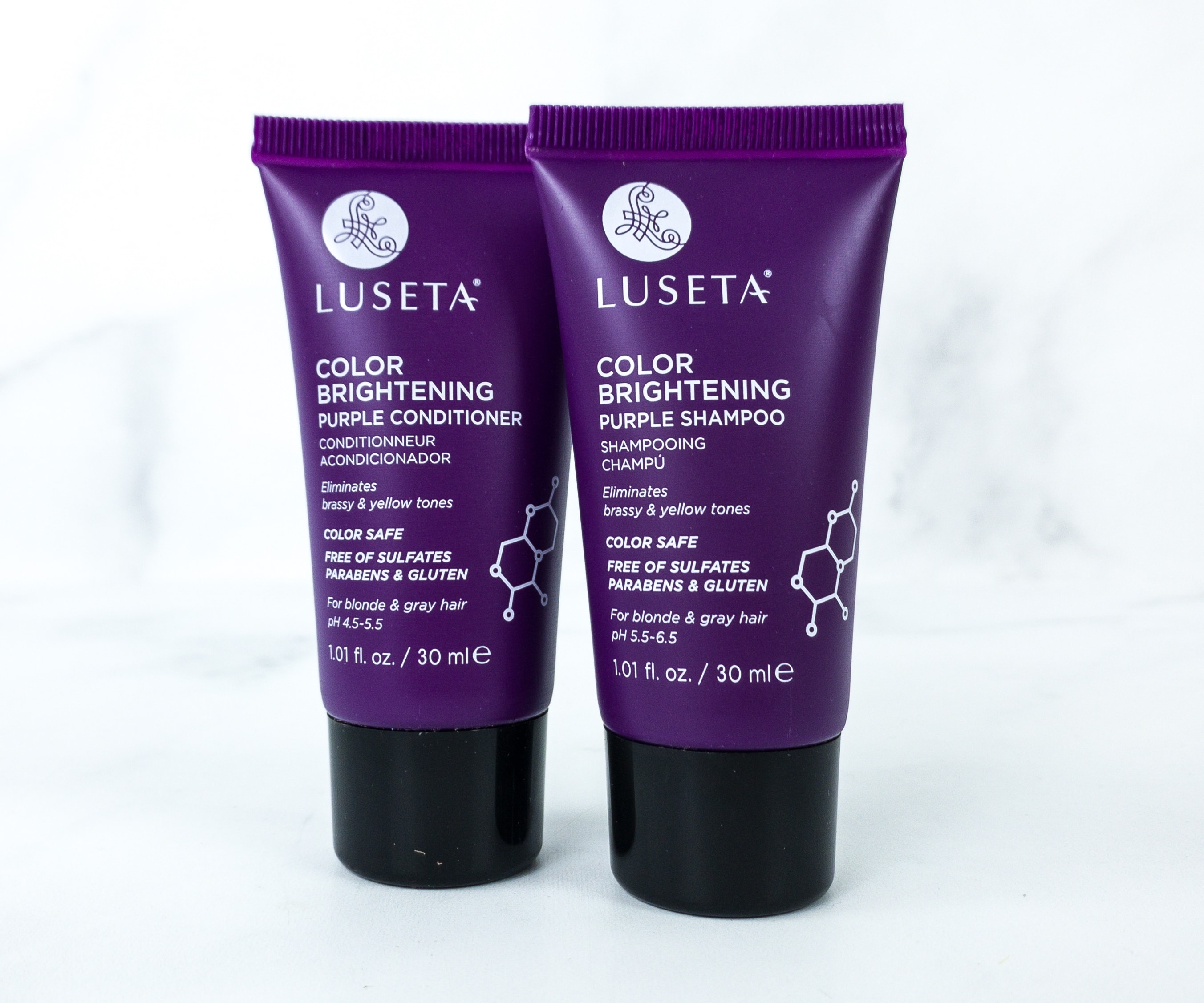 This purple duo cleans the hair while stripping off brassy and yellow tones. Free of sulfates and parabens, this salon-quality shampoo and conditioner are safe to use even for color-treated hair!
Another amazing box of items came through from Bless Box! Everything was great! It included a bunch of hair care products and skincare must-haves, as well as edible items. My favorite is the body lotion, as I need it to keep my skin well-moisturized this winter. I also like the hair serum because it protects my hair from damage caused by heat. Overall, this month's box had a great variety! I hope they continue curating awesome boxes!
What do you think of this month's Bless Box?