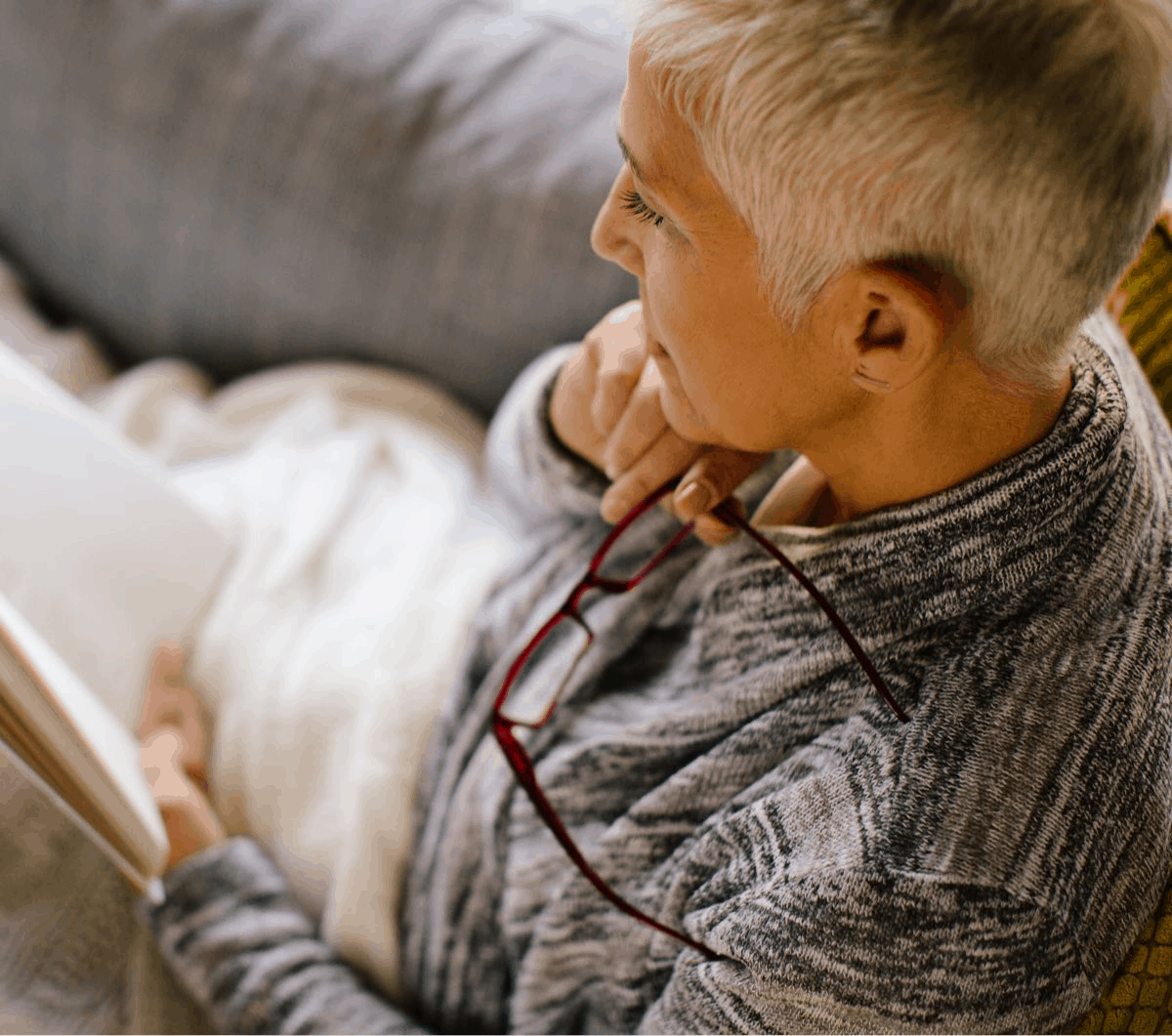 Escape into the story.
Annie's Fiction Clubs are monthly book subscriptions in Hardcover, Audiobook, and eBook! Audiobook subscriptions are $9.99 every 4 weeks, eBook subscriptions are $12.99 every 4 weeks, and Hardcover subscriptions are $14.99 every 4 weeks! Books in the clubs are in 12-30 book series.
Stimulate your imagination, take an unexpected journey, or melt away the stress of the day. Annie's Fiction Clubs deliver the joy and adventure found inside the pages of compelling stories—in three reading formats!
Here's what you'll get from Annie's Fiction:
Love to lose yourself in a captivating story? By joining Annie's Fiction, you'll always have fresh titles waiting for you! Get automatic delivery of the next book, no matter which reading format you choose.

Hardcover editions delivered to your home every 4-6 weeks.
Instant digital access to e-books every 4-6 weeks.
Automatic audiobook delivery every 3 weeks.
Continuous compelling reading material written especially for fiction-lovers!
Here are the formats available:
Hardcover

Perfect for readers who love turning pages! Our hardcover copies are beautifully designed in easy-to-read type. Pass along to a friend or display on your bookshelf with all your fiction favorites.

E-Book

Access any of our books—anytime and anywhere! Annie's Fiction Clubs is available in e-book format to download straight to your own device.

Audiobook

Select fiction clubs are now available in audio format! Listen to high-quality recordings of your favorite books at home or on the go via instant streaming or full download.
Here are the clubs in Annie's Fiction:
Lose yourself in a thrilling bouquet of mystery, clever clues, hidden family secrets…. and MURDER!
Come with us to a charming seaside village where life moves at a gentler pace… and old mysteries are just waiting to be revealed.
Some secrets are meant to be revealed in time… Others are destined for the grave.
Join librarian Faith Newberry as she marries her love of books to a penchant for sleuthing.
Indulge in a recipe for murder that's darker than any chocolate.
Could an old quilt be the key to solving the murder of a dear friend? Join Emma and the Nimble Thimbles quilting group as a patchwork of clues leads them on a riveting journey to the truth.
Murder, Mystery & Motive… Leave no clue (or page) unturned!
Unravel the riveting mysteries of a secret diary and ancestral quilt.
Delve into the mystery that has haunted jewelry maker Shannon McClain all her life. Why did her mother vanish? Will a surprise inheritance from a grandmother bring answers . . . or danger?
Let Annie and her close-knit group of stitching friends warm your heart while the mysteries they find in Grey Gables attic keep you guessing till the very end!
Help April catch a crafty killer!

Scottish Bakehouse Mysteries Club
Join former college roommates Molly Ferris, Laura Donovan, and Carol MacCallan as they reunite to open a bakery in bonny Loch Mallaig, Michigan.
Even the simple life can be complicated when it comes to love.
The Inn at Magnolia Harbor Club
New beginnings can lead to unexpected places, and bring you back to familiar destinations.
What do you think of Annie's Fiction Clubs? Do you want to see more about this book subscription in a review?