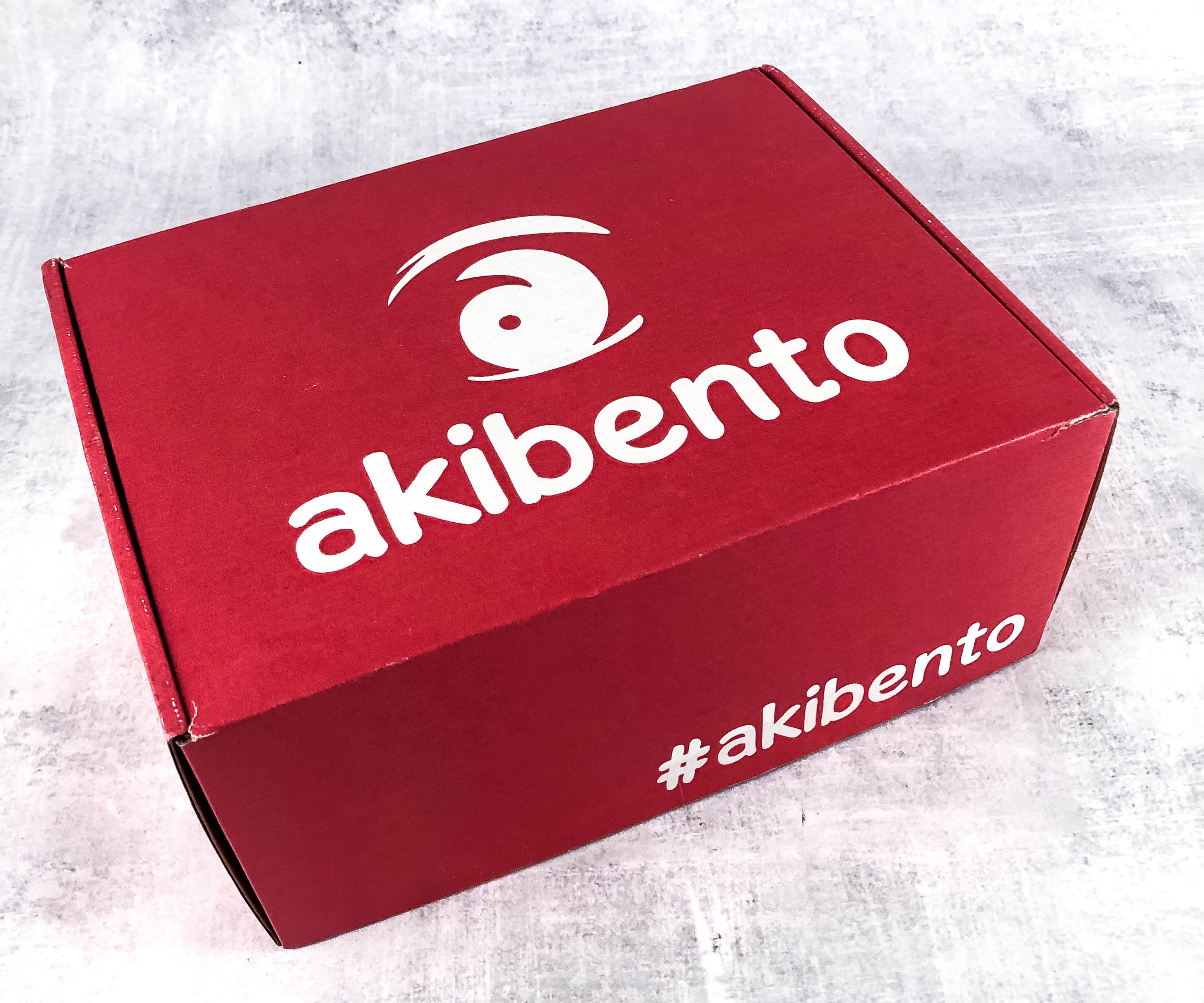 Akibento is a monthly anime subscription box that costs $29.95 per month. They promise $60 in value in each box, with a total of 6-8 items including an epic shirt. Items might include anime collectibles, figures, and more.
DEAL: Save $3 on your first month! Use coupon code ANIME.
The Japanese characters at the bottom of the box reads "tsuzuku" or "To Be Continued" in English.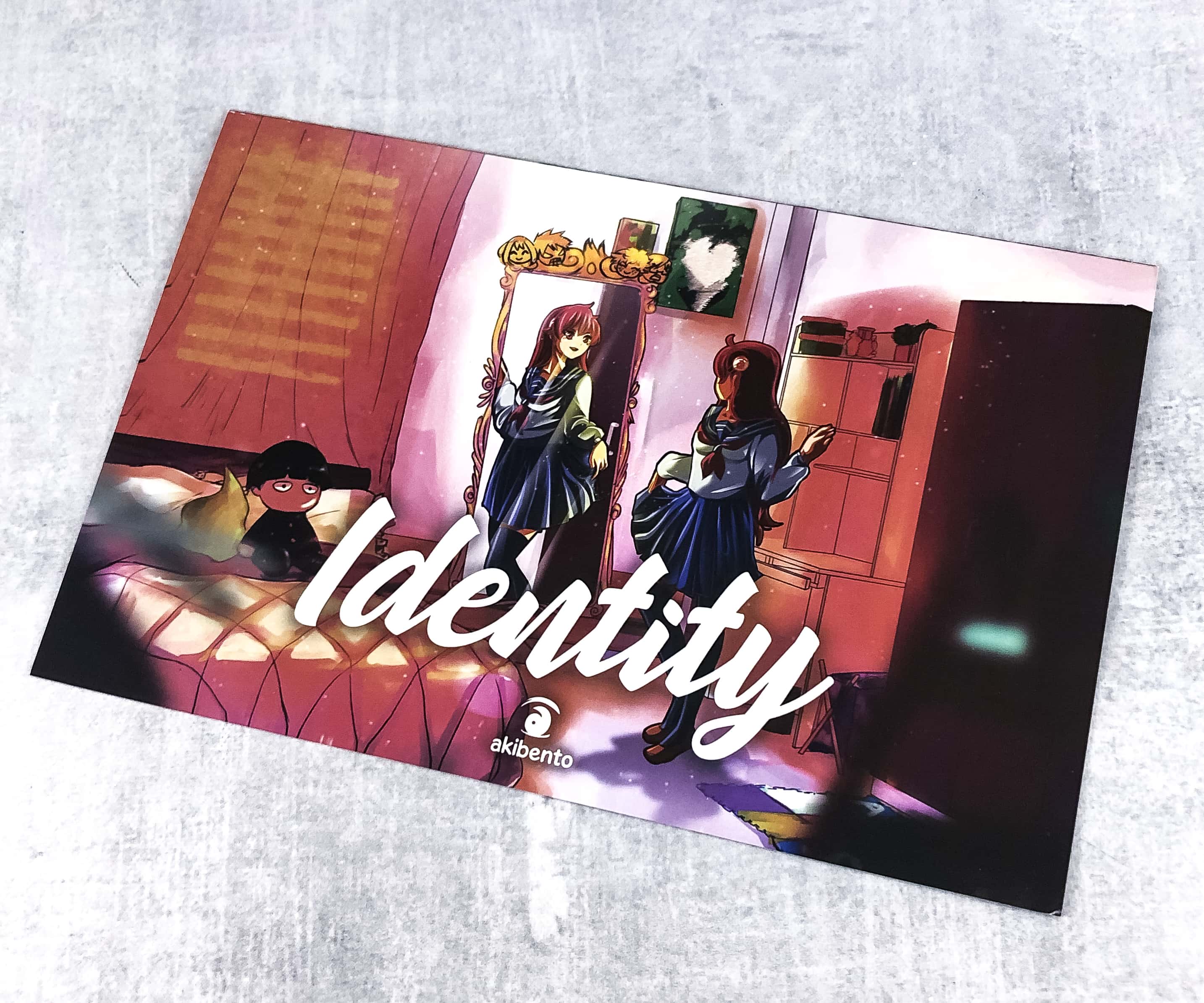 IDENTITY is the theme for this month and the items that are in this box are wonderful representations. Let's take a look at what Akibento has chosen to represent this theme.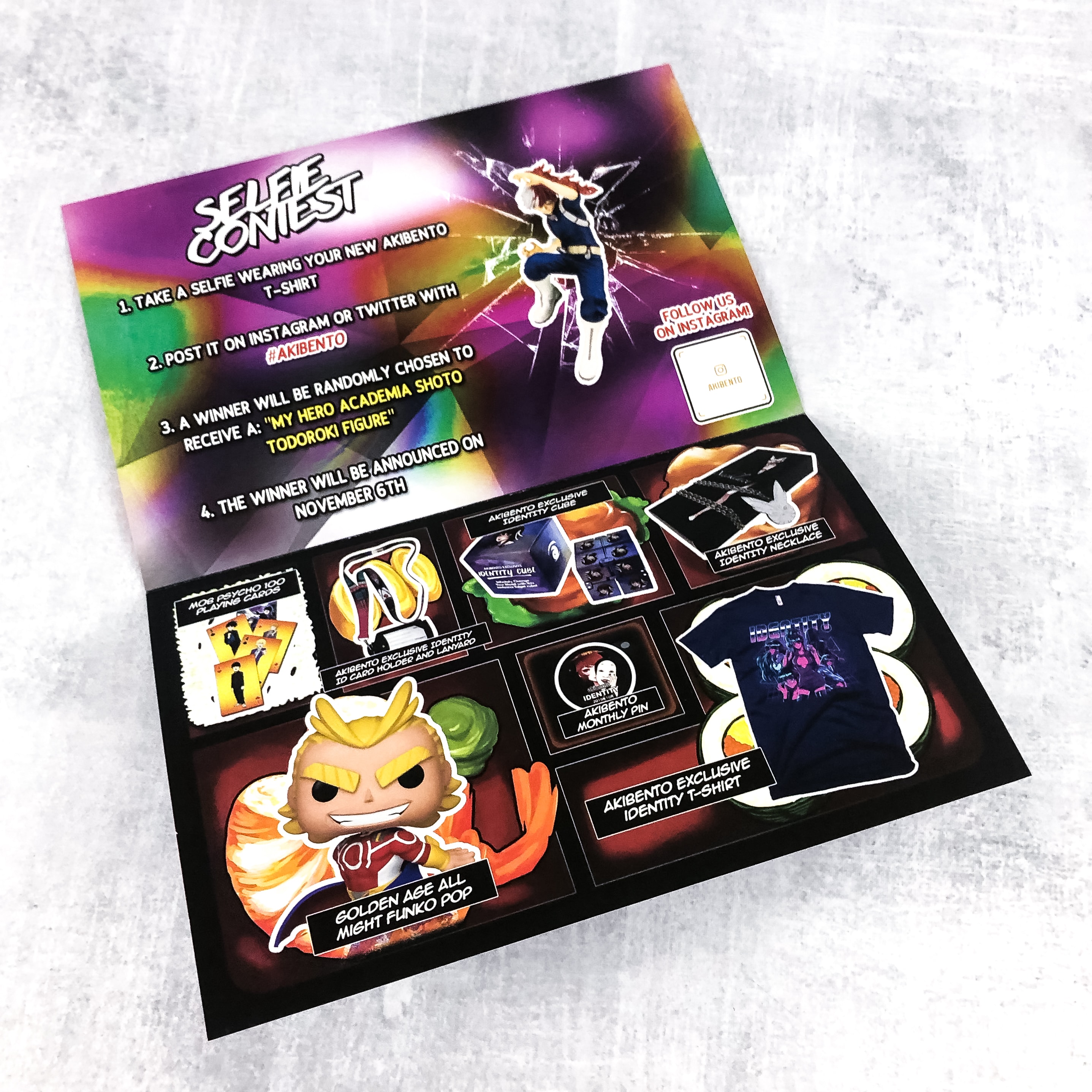 The information card lists the items in the box and their pictures. In addition, there is also a selfie contest so you can show off how awesome you look with the items in this box.
Featured at the back of the card are some cute pictures shared by the subscribers from previous boxes!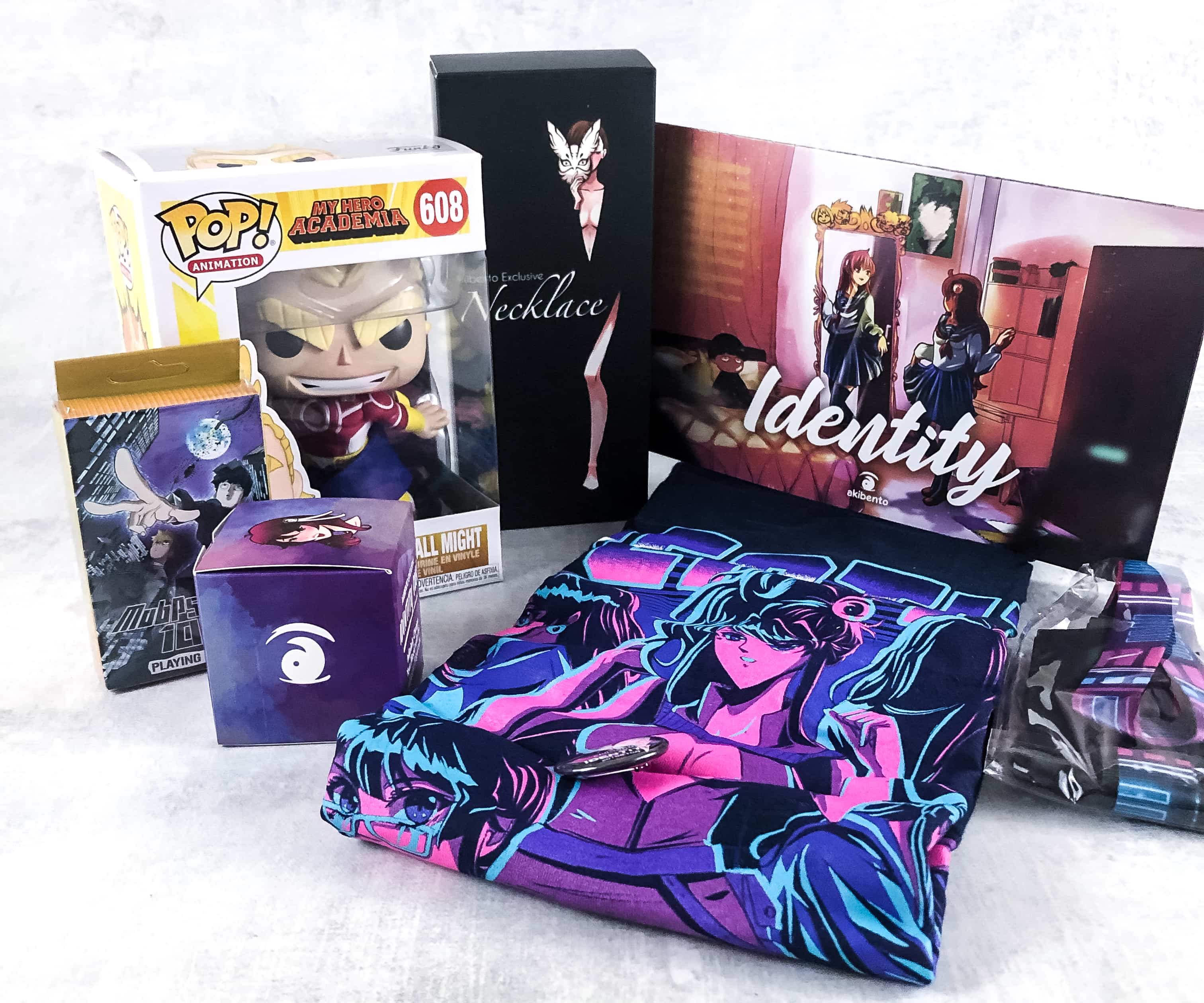 Everything in our box!
Akibento Exclusive Identity T-Shirt. This month's featured tee is in navy blue and it's made from premium-quality fabric.
It's a uniquely designed shirt that features this month's theme, IDENTITY. I like the choice of colors, they surely stand out from the navy blue background.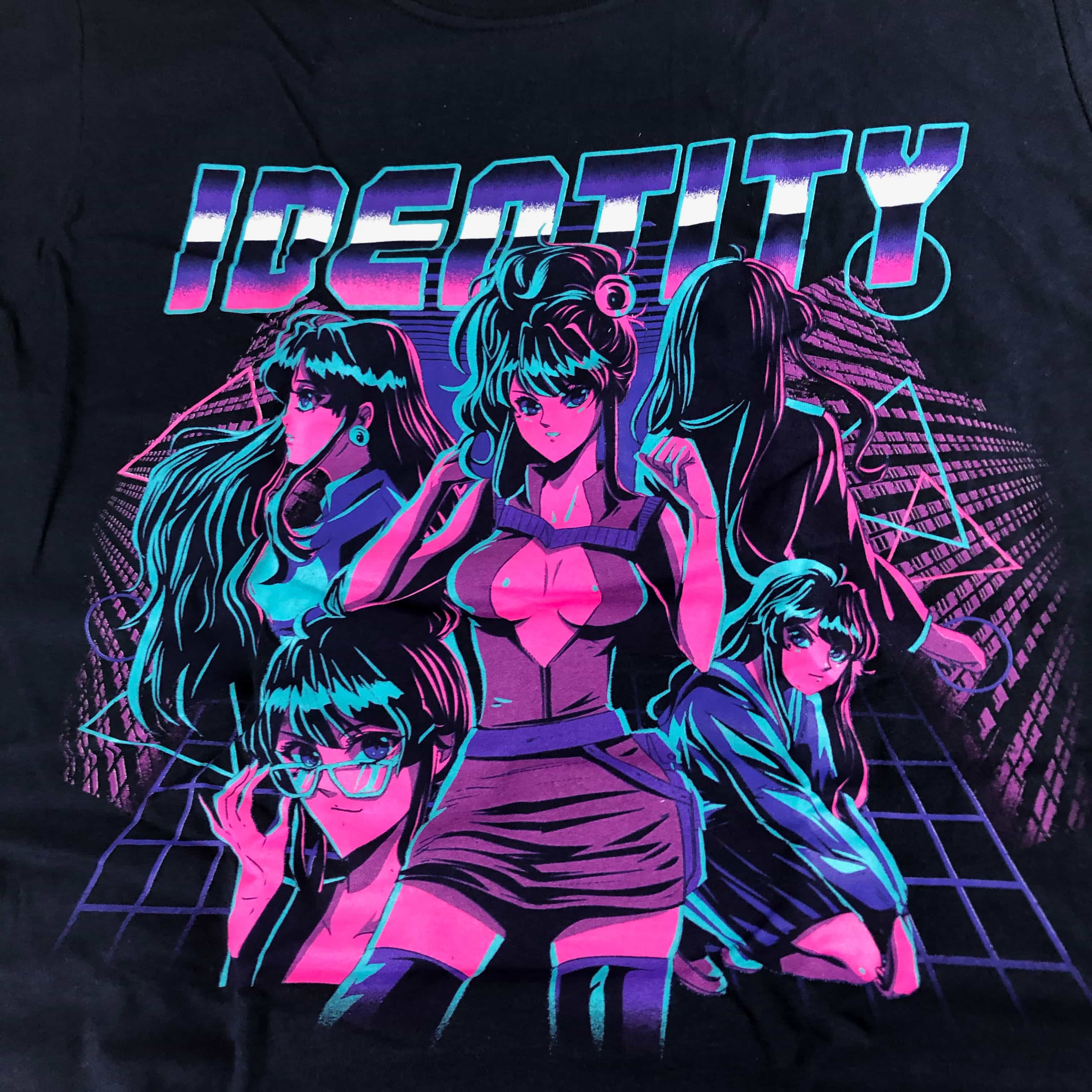 Here's a closer look at the print! All of them are women, and I can recognize a character from My Hero Academia!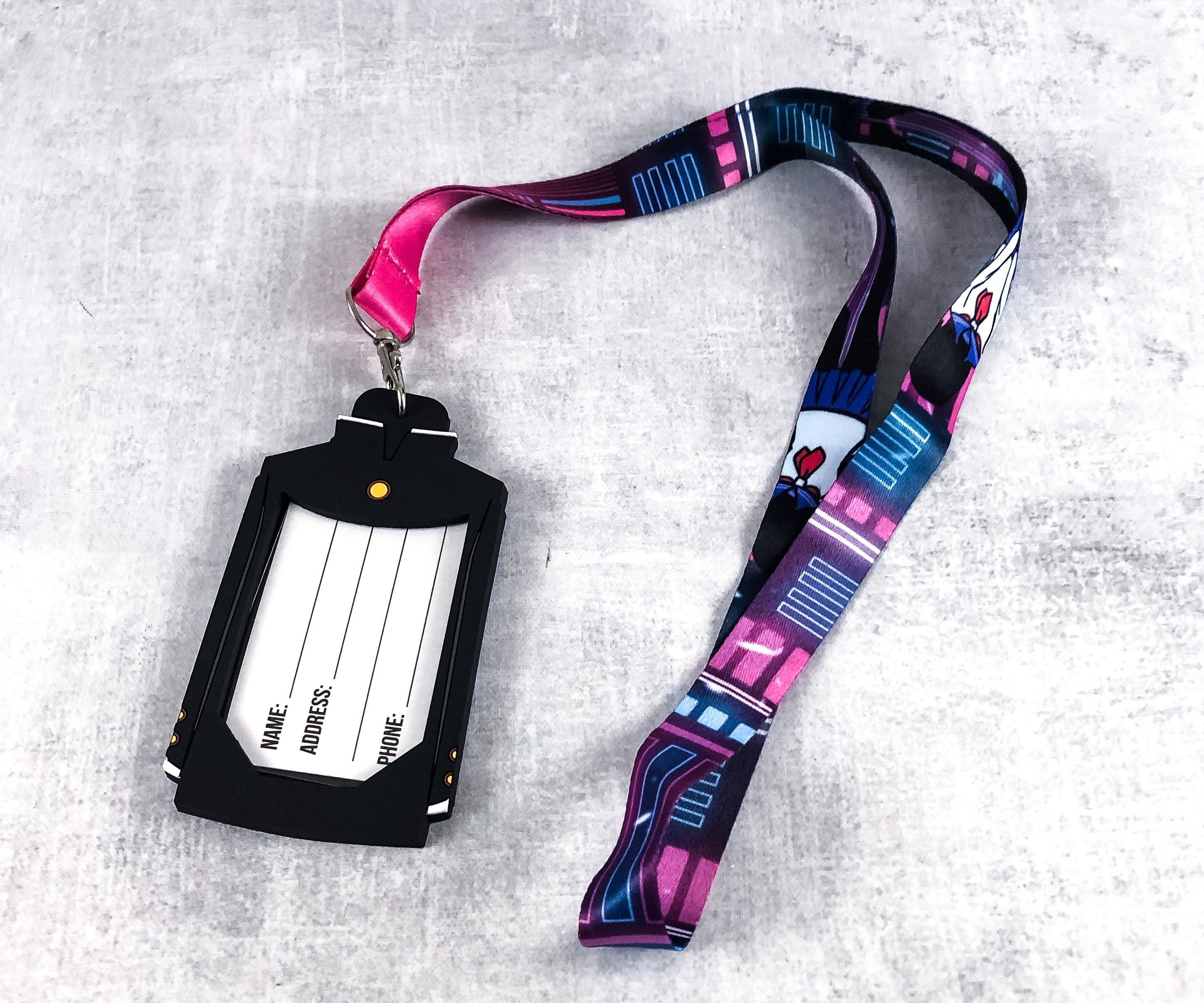 Akibento Exclusive Identity ID Card Holder and Lanyard. It's a cool lanyard with stainless steel lock and rubberized ID Holder.
This lanyard features a variety of bright color prints and a pair of school uniform for ladies, which I think is from Sailor Moon.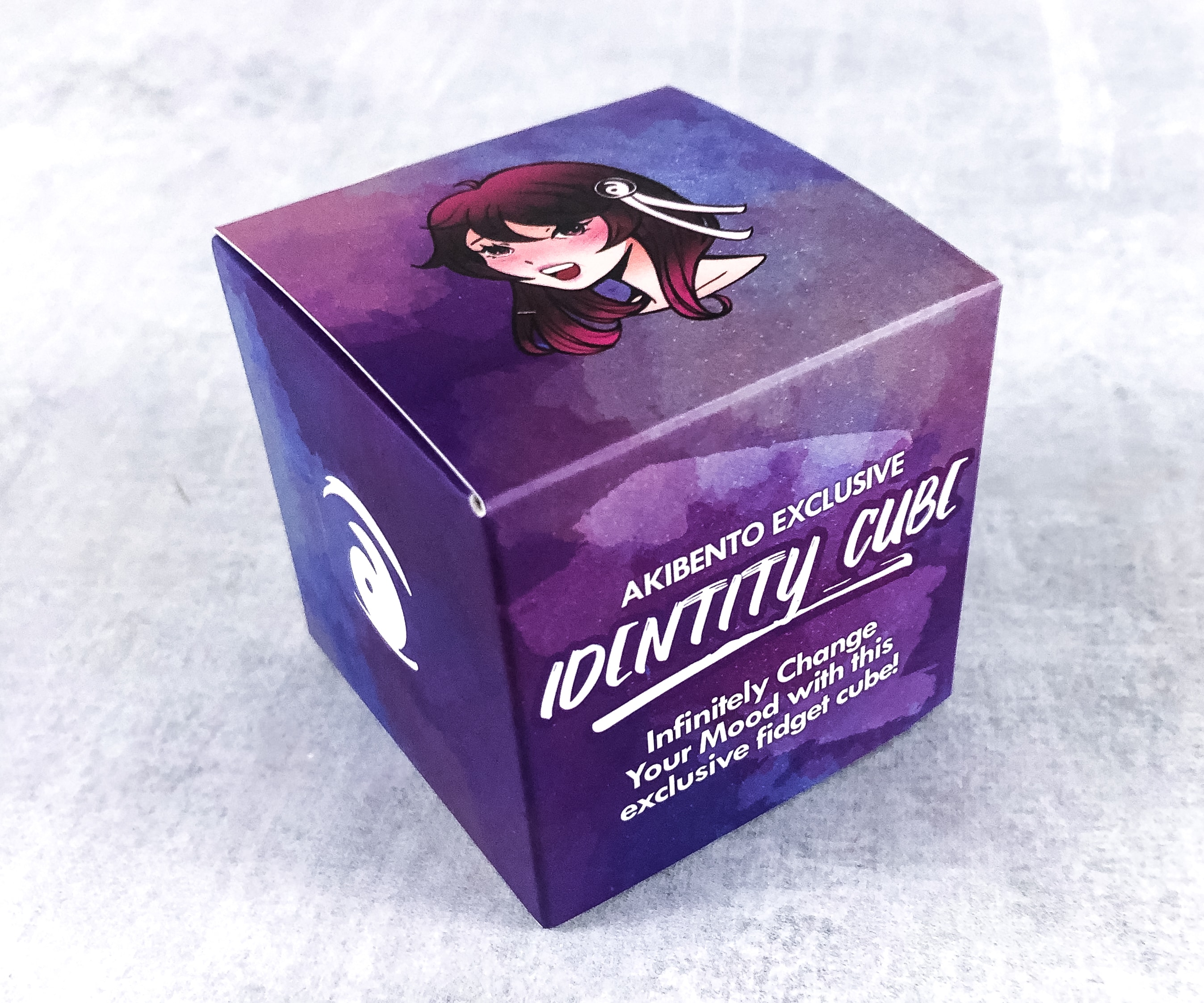 Akibento Exclusive Identity Cube. The next item came in a cute purple carton!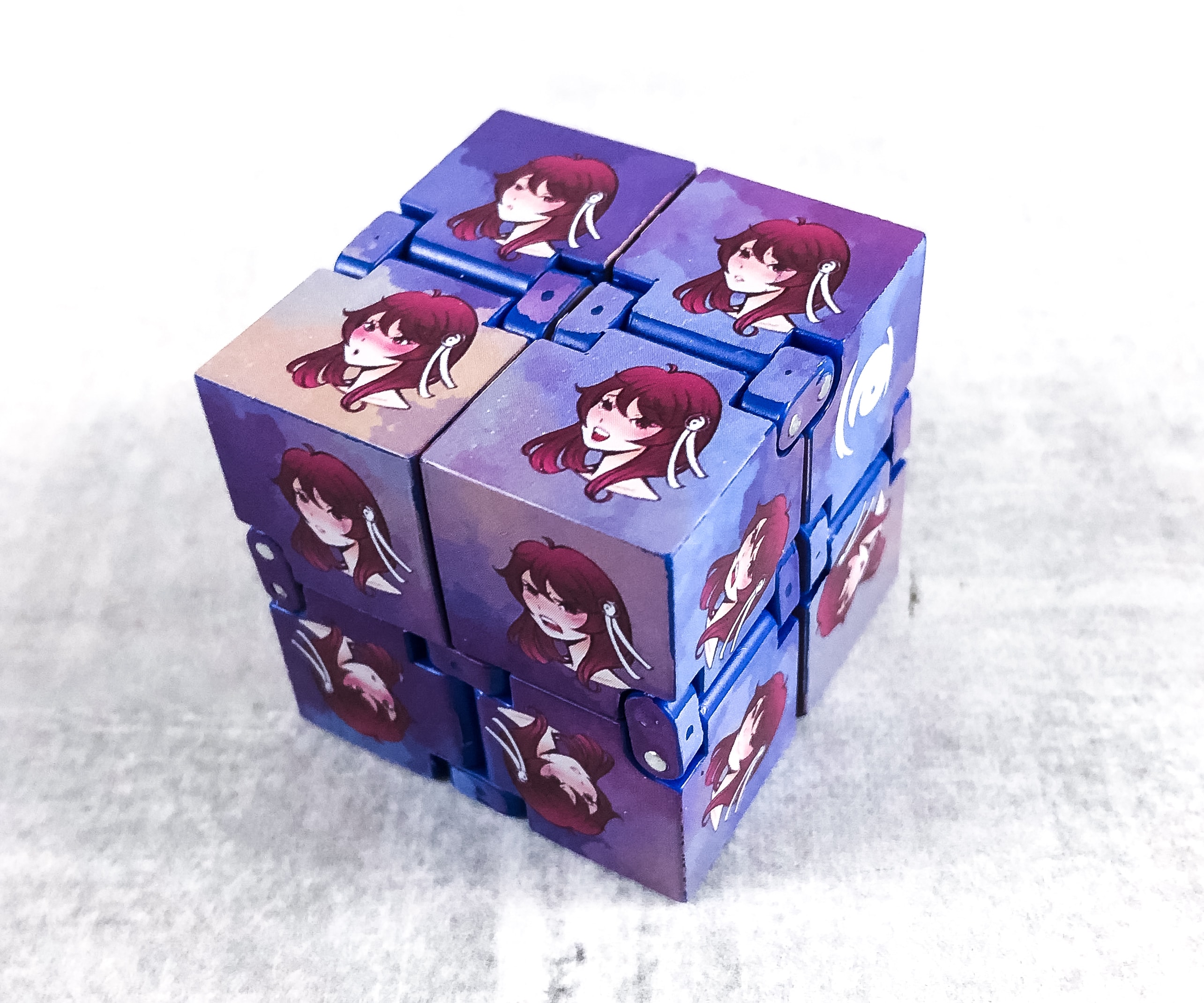 Inside the box is a purple infinity fidget cube that features a variety of facial expressions.
This infinity cube is not just adorable, it also helps improve your focus, making it the perfect office desk accessory!
Mob Physcho 100 Playing Cards. It's a limited-edition set of Mob Psycho 100 playing cards. Each card features a character from Mob Psycho 100. These cards look cool and they are also fun to use when playing games with friends or loved ones!
Akibento Exclusive Identity Necklace. This exclusive necklace comes in an elegant black box with a picture of a lady hiding in the dark.
The necklace has a stainless steel chain and an anbu-like mask pendant from Naruto.
Funko Pop My Hero Academia #608 Silver Age All Might ($12.99) Here comes my favorite item in the box, the Funko Pop! It's none other than the no. 1 hero and the symbol of peace, Toshinori Yagi also known as All Might!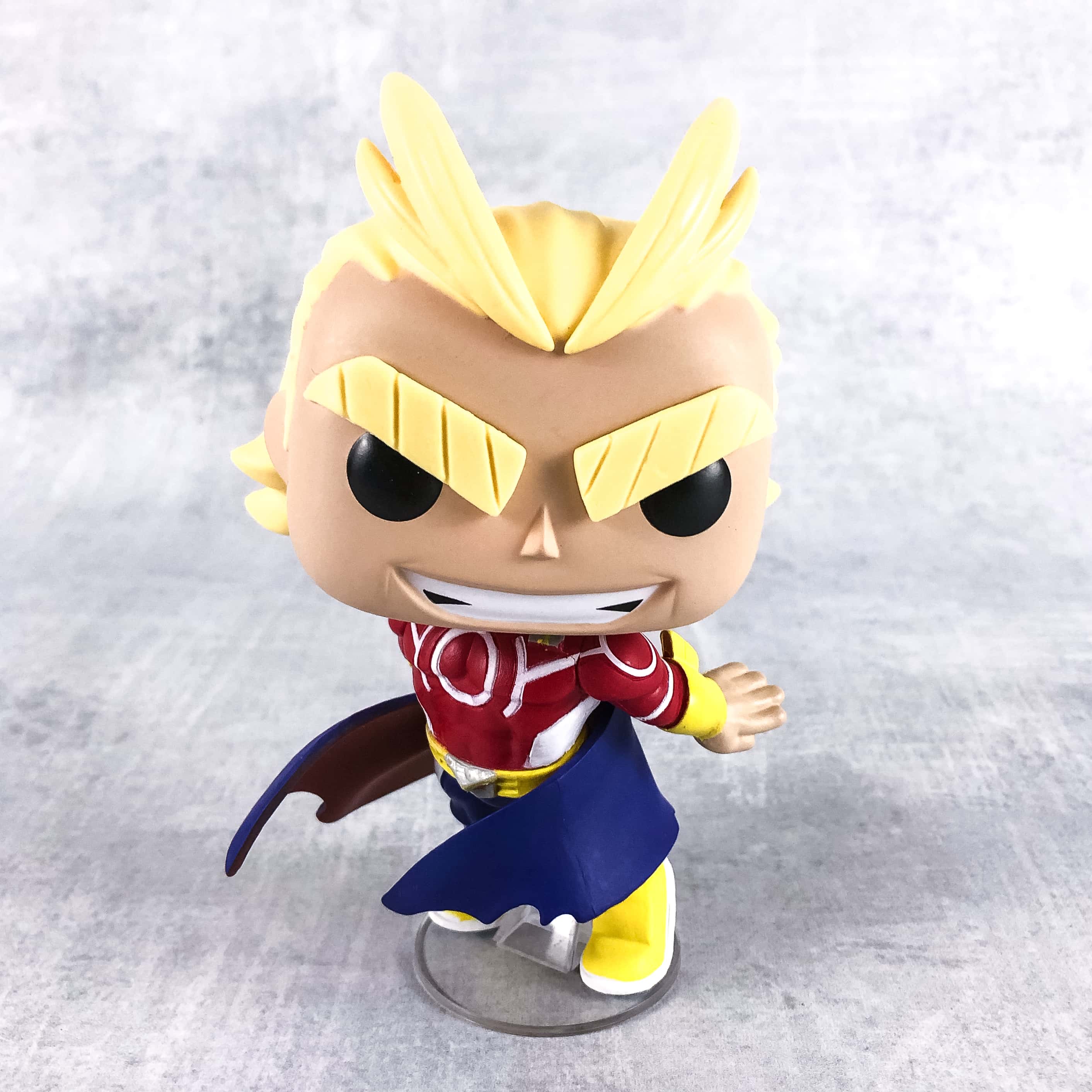 This Funko Pop is called the Silver Age All Might, since it features the younger version of All Might in his pinnacle state where his strength, durability, and overall ability is all at its peak!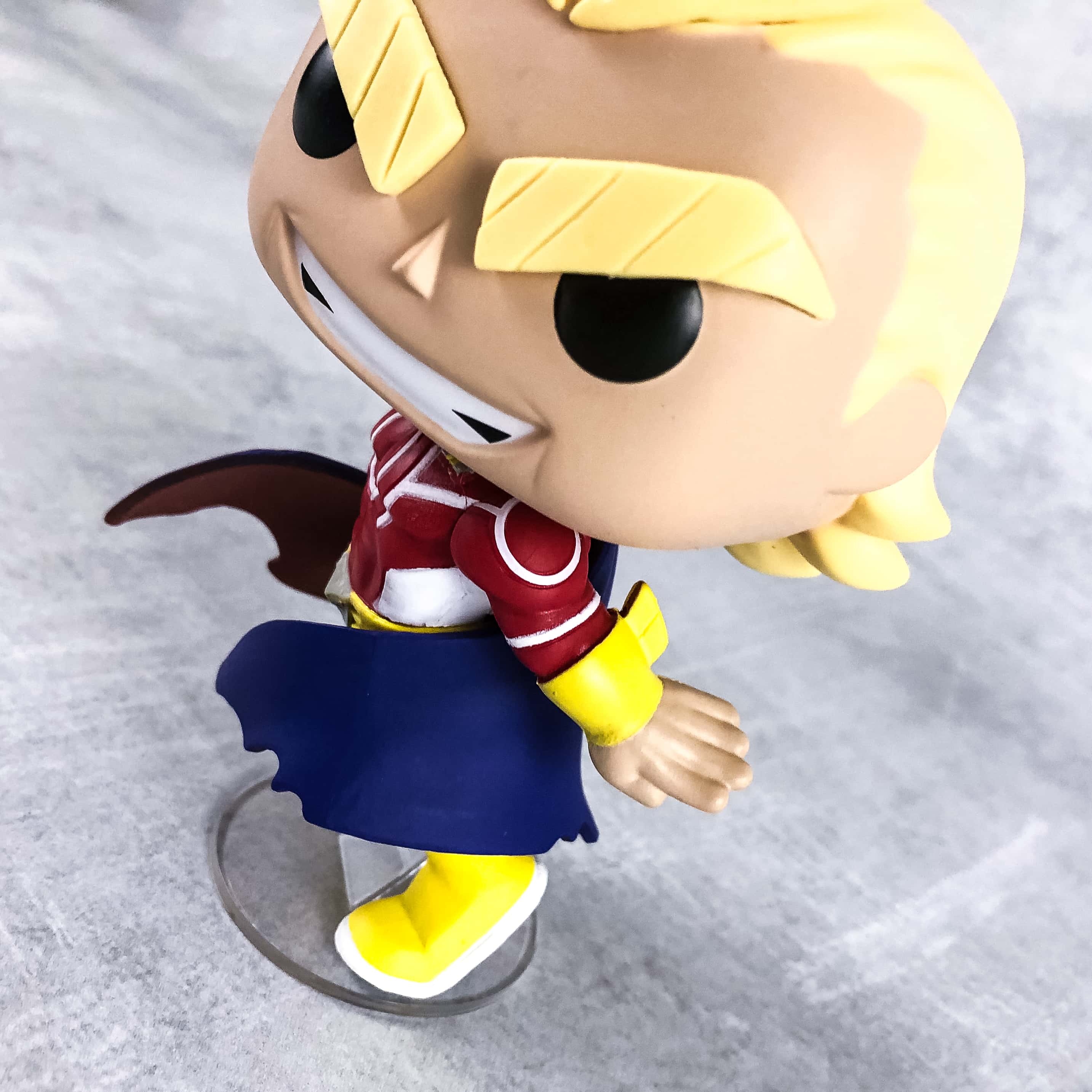 All Might in his younger years uses a blue cape with a red and white upper suit and blue bottom, while in his later years as a superhero, he removed his cape and then started wearing an all-blue suit with a dash of red and white linings.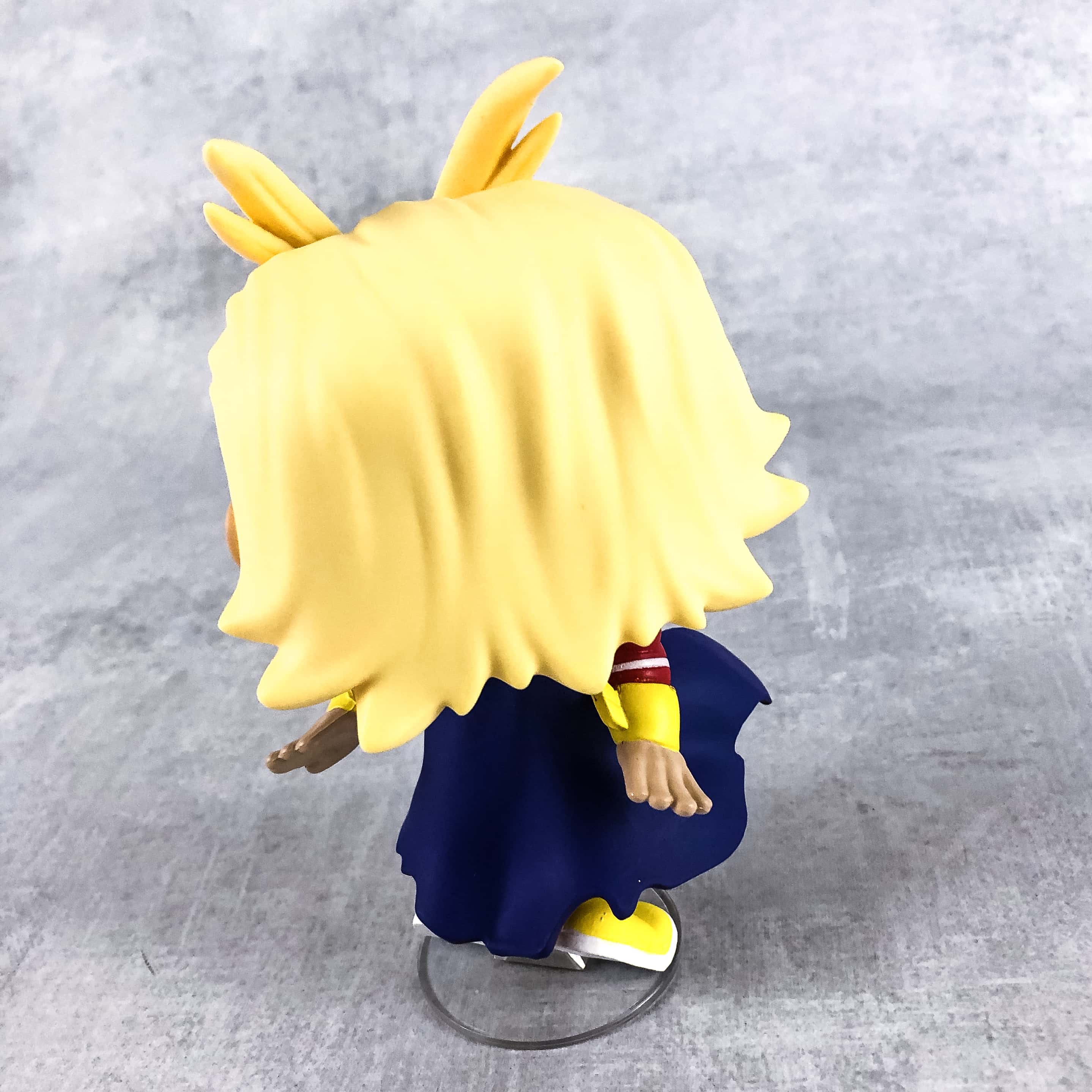 The only things that did not change are his unique physique, trademark funky hair and eyebrow, killer eyes, and confident hero smile!
I love All Might as he is definitely one of the strongest, if not the strongest hero ever. He also has this heart and conviction for absolute justice and heroism! Definitely one of the best heroes in the anime world!
It's fine now. Why? Because I am here!

– Toshinori Yagi
Akibento Monthly Pin. Akibento box won't be complete without an exclusive button pin! This month, it features the October 2019 theme, IDENTITY!
This month's Akibento was totally amazing. As I've mentioned, my favorite is the Silver Age All Might Funko Pop, but I also like the other inclusions like the shirt and the lanyard. If you are an anime fan like me who loves to collect anime-themed merchandise, this subscription is for you!
Do you subscribe to Akibento? What did you think about this month?