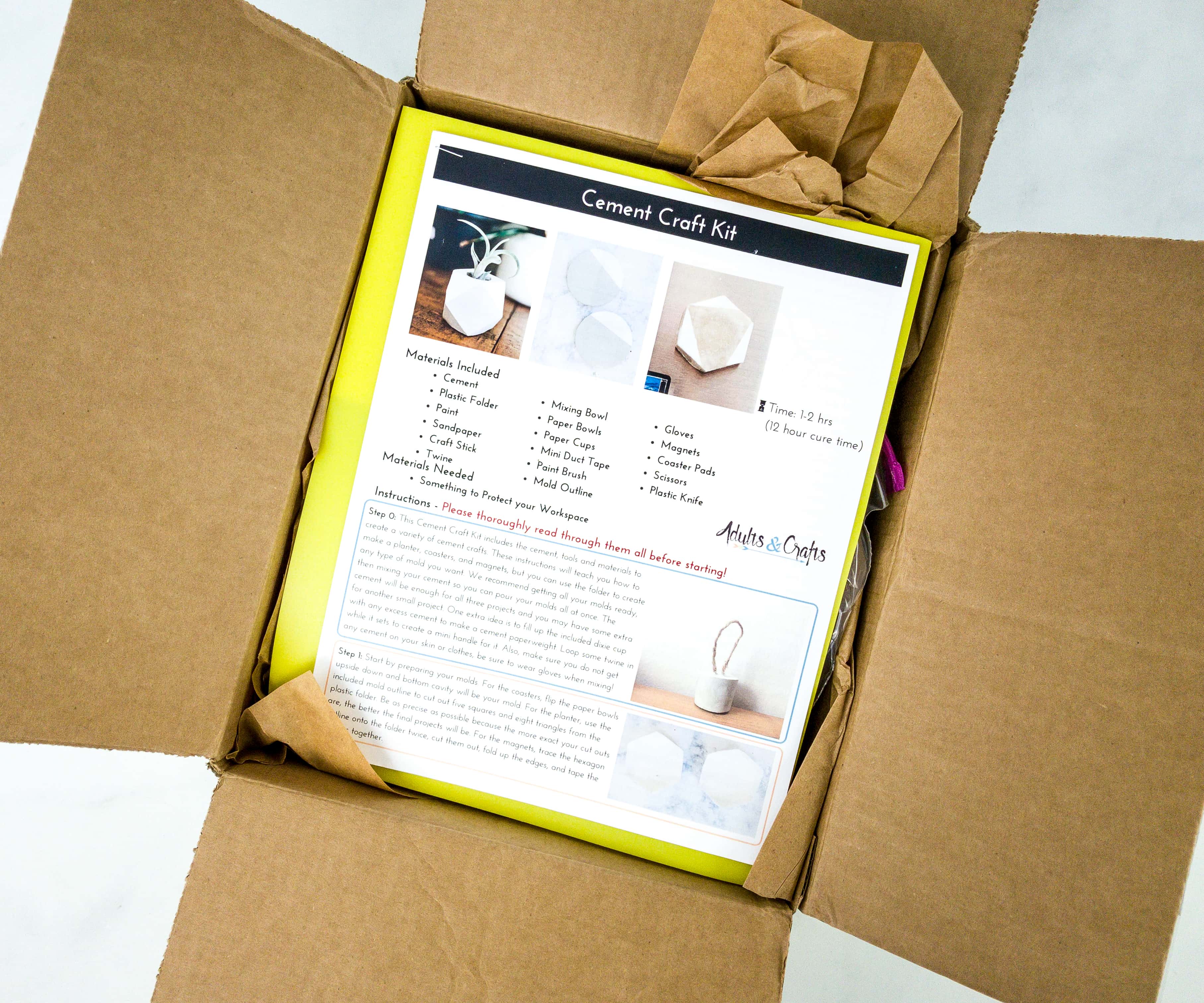 Adults & Crafts is a monthly subscription box that brings DIY crafts for adults. For only $33 per month, you'll get a box full of materials to create an awesome crafts project. This box arrived and was super heavy, I was a bit afraid of what might be asked of me.
DEAL: Save 10% on your first box! Use coupon code  HELLOSUB.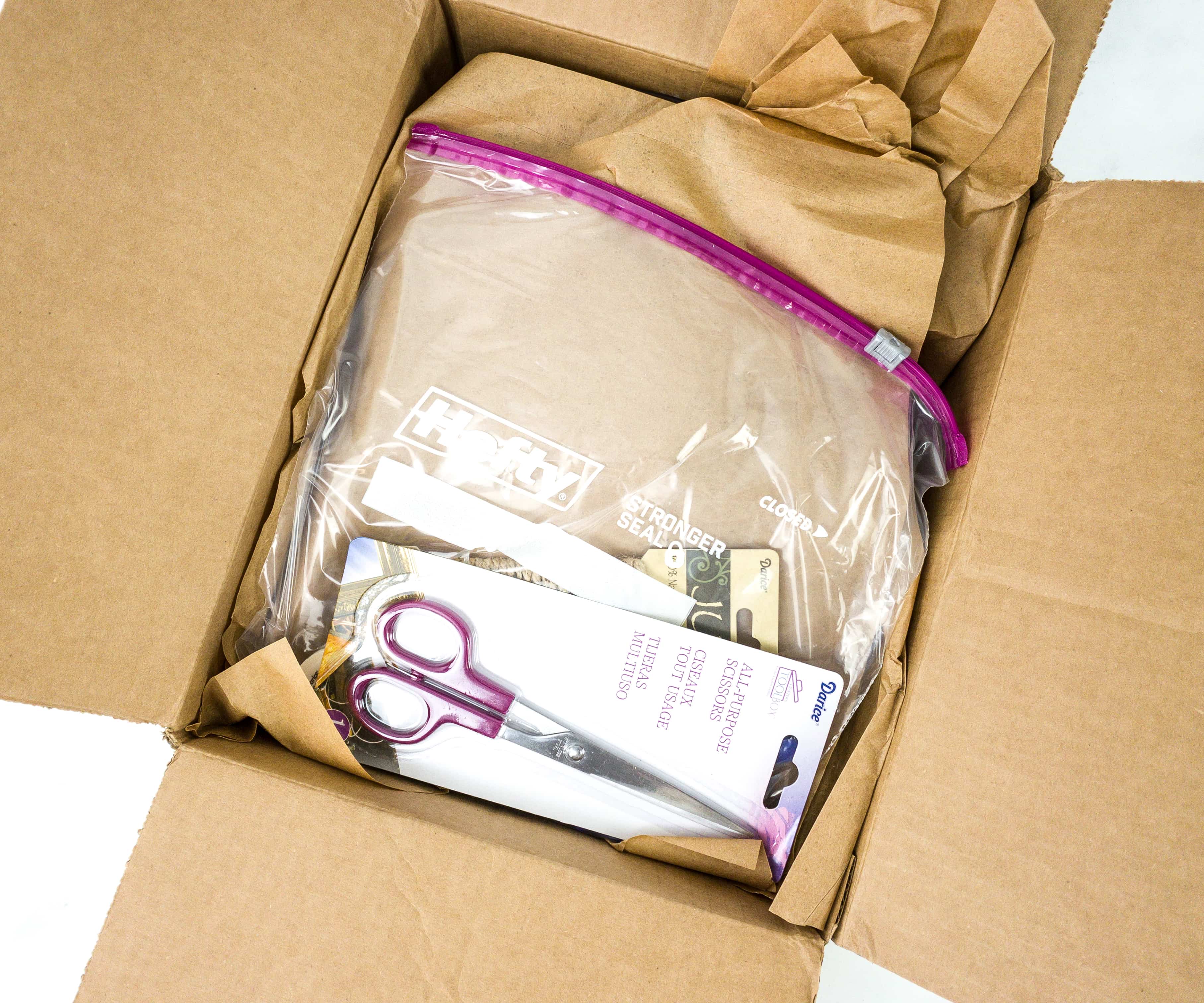 The tools and materials are neatly stacked in a cardboard box.
On the leaflet is a list of instructions and materials needed. They were easy to follow because they were written in detail.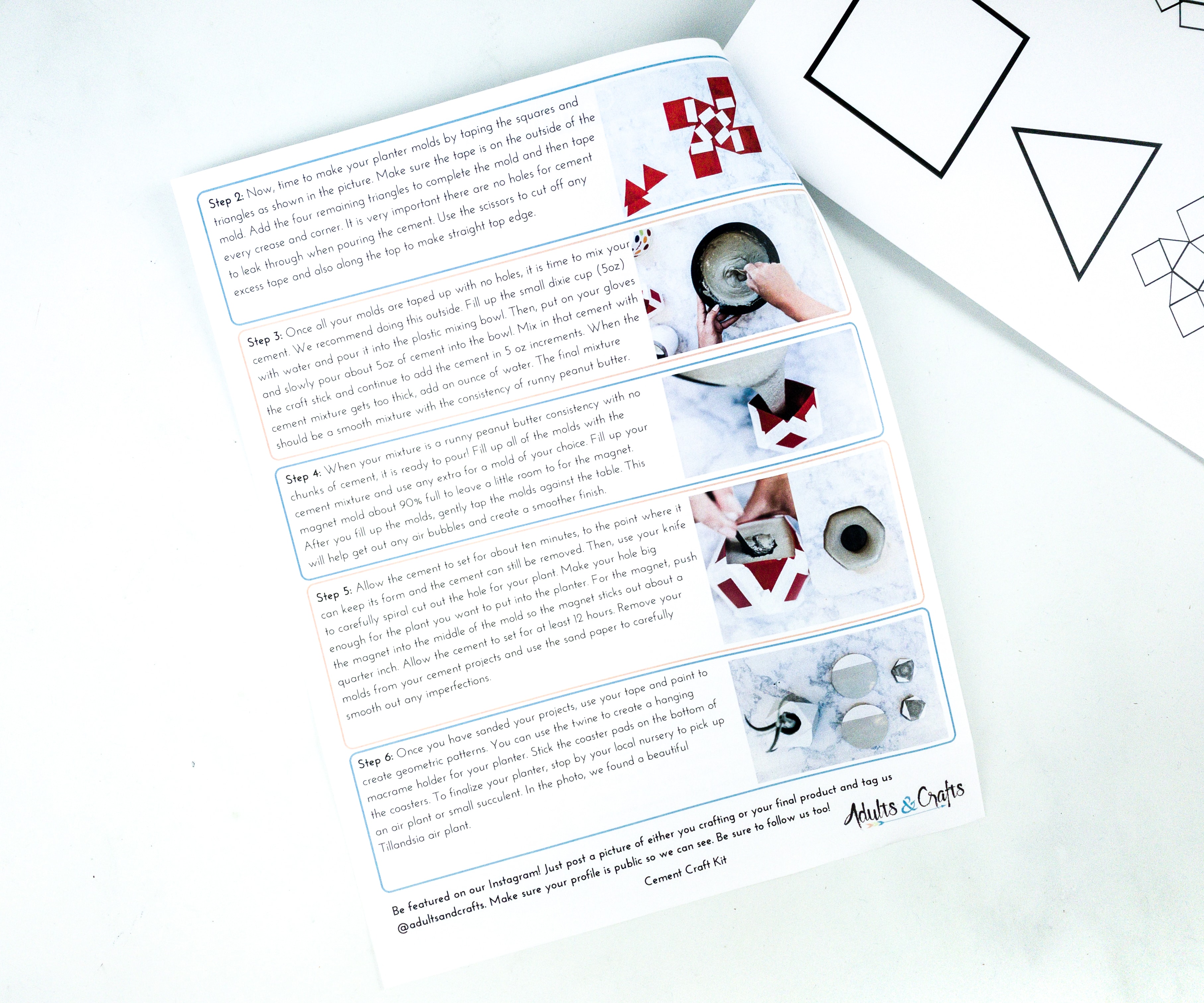 There are also corresponding illustrations for every step of the process so it was easy to monitor if I was doing it correctly or not.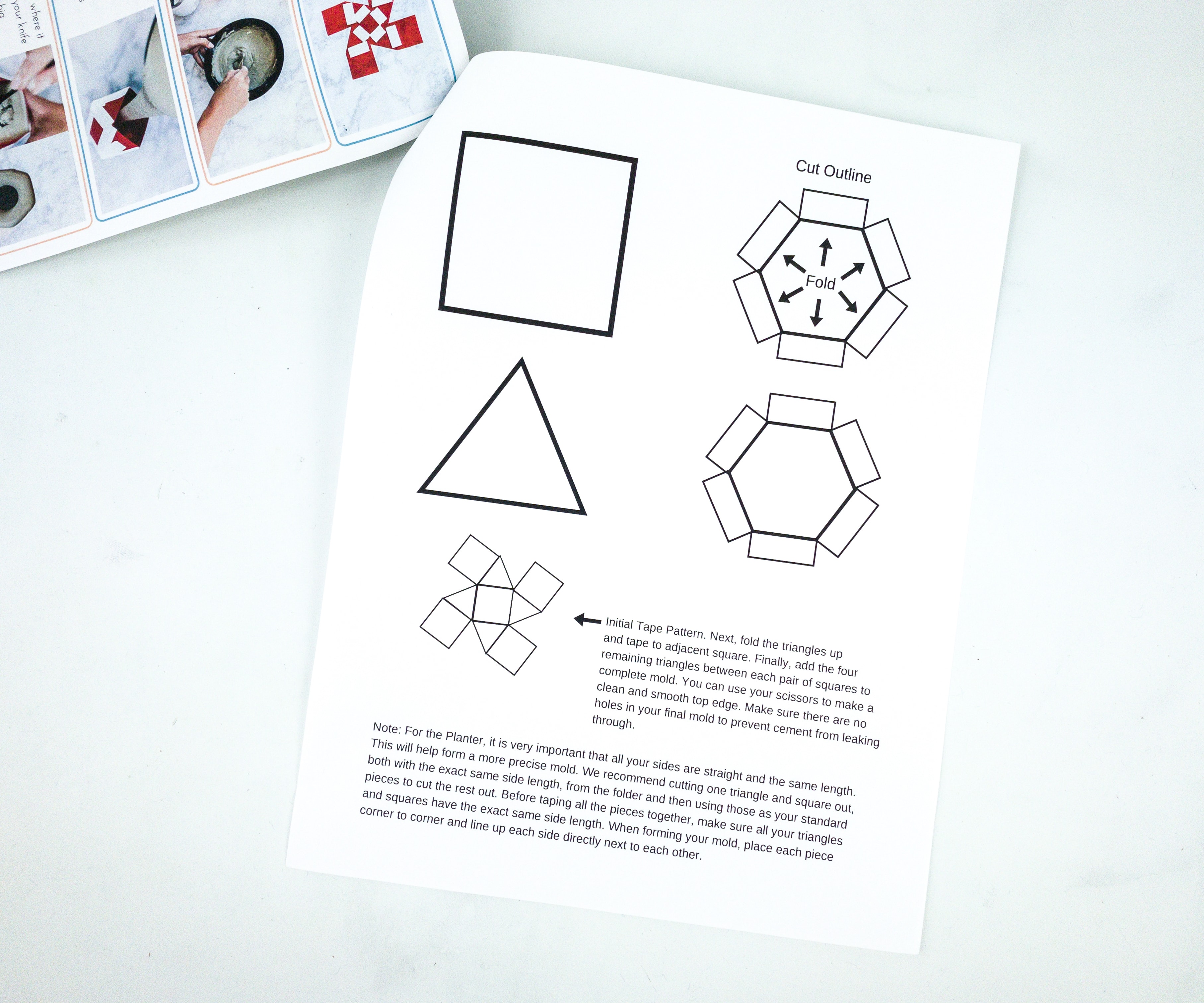 The instructions are really easy to follow and copy just by looking at these illustrations. There are also important notes and recommendations to make the tasks easier.
You can also easily separate the materials needed in every step by comparing them to the ones on the instruction sheet.
Everything in my box!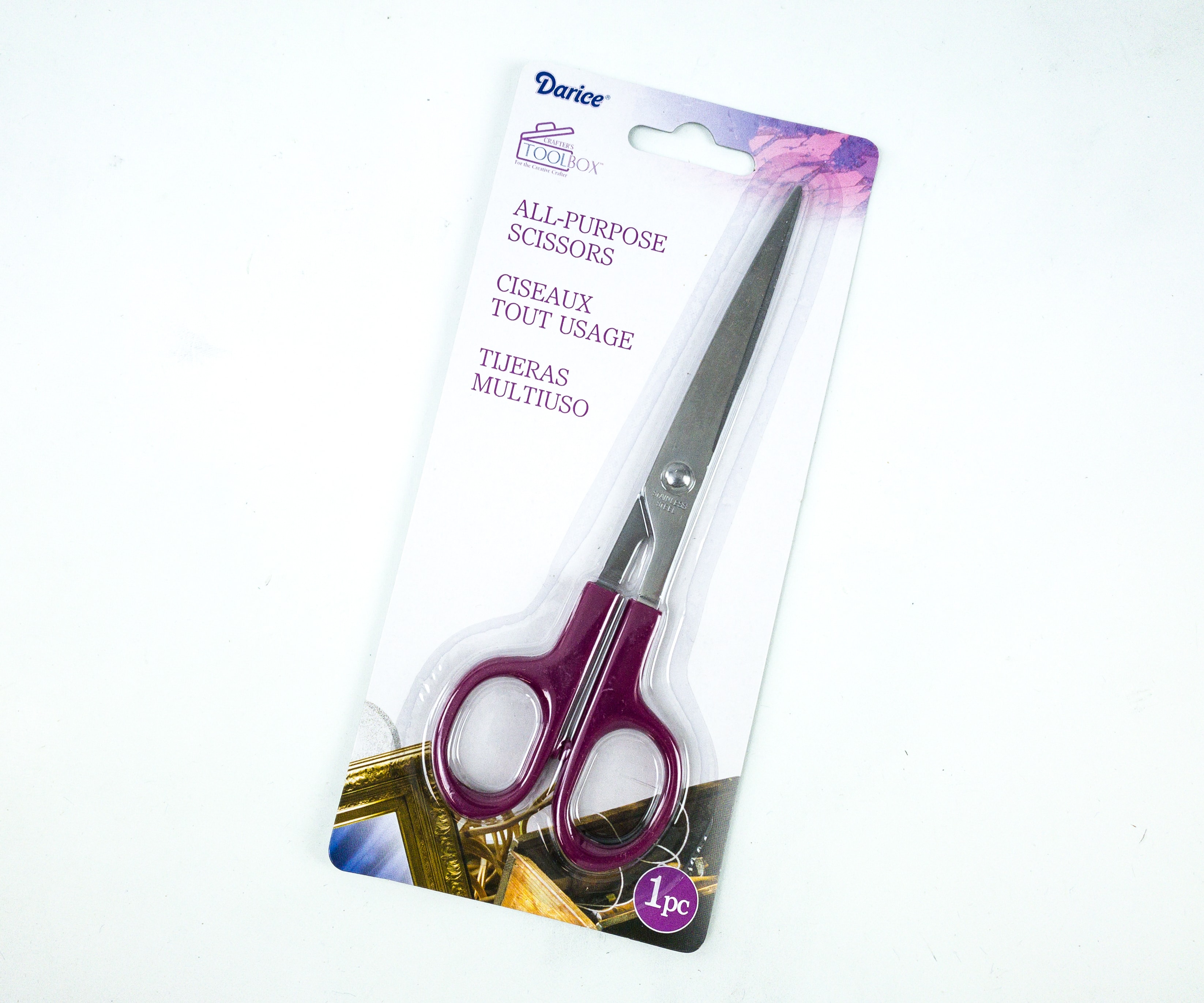 Inside the box, there's an all-purpose scissors with a nice violet handle.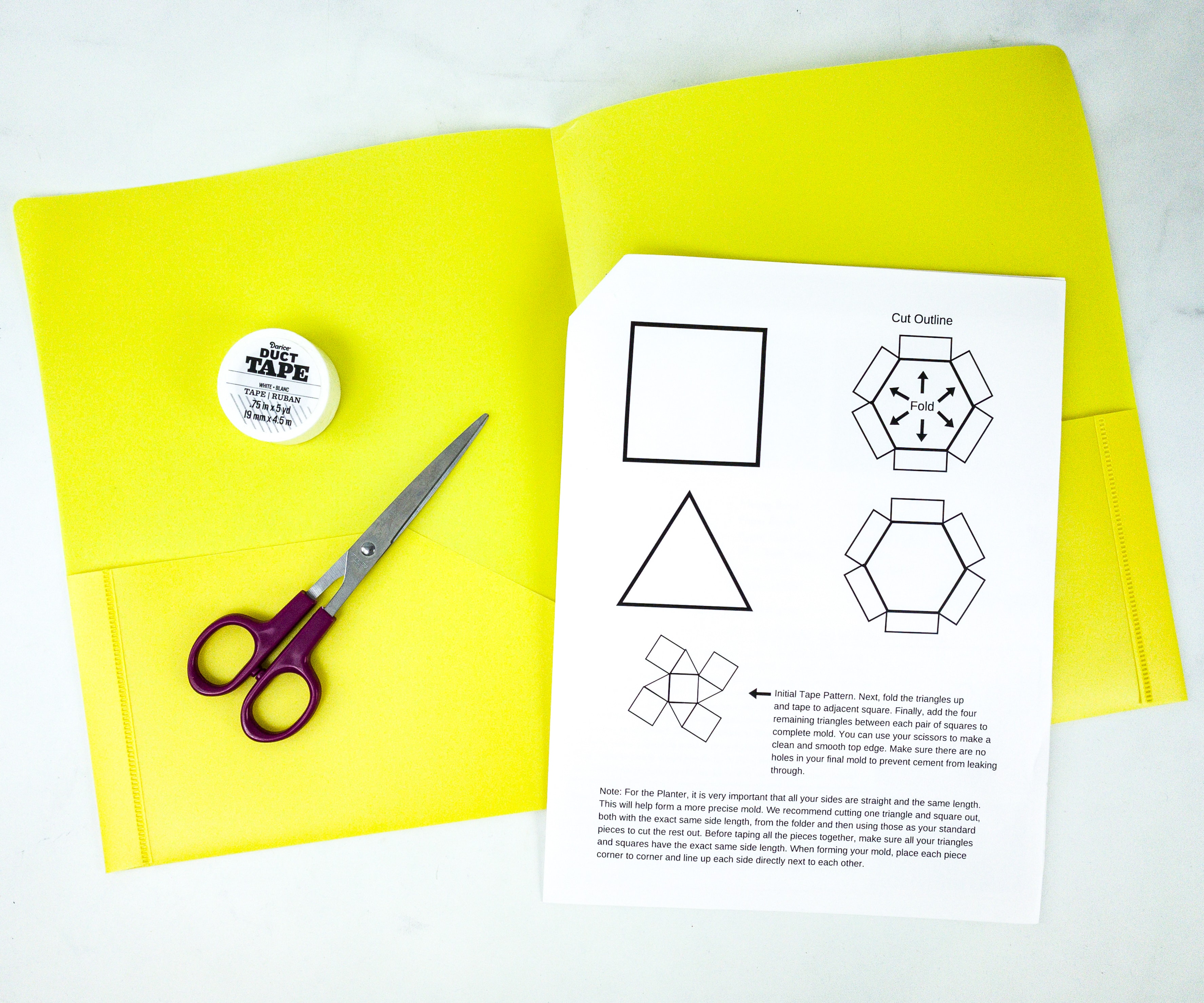 It'll be easier to cut with a brand new, sharp pair of scissors.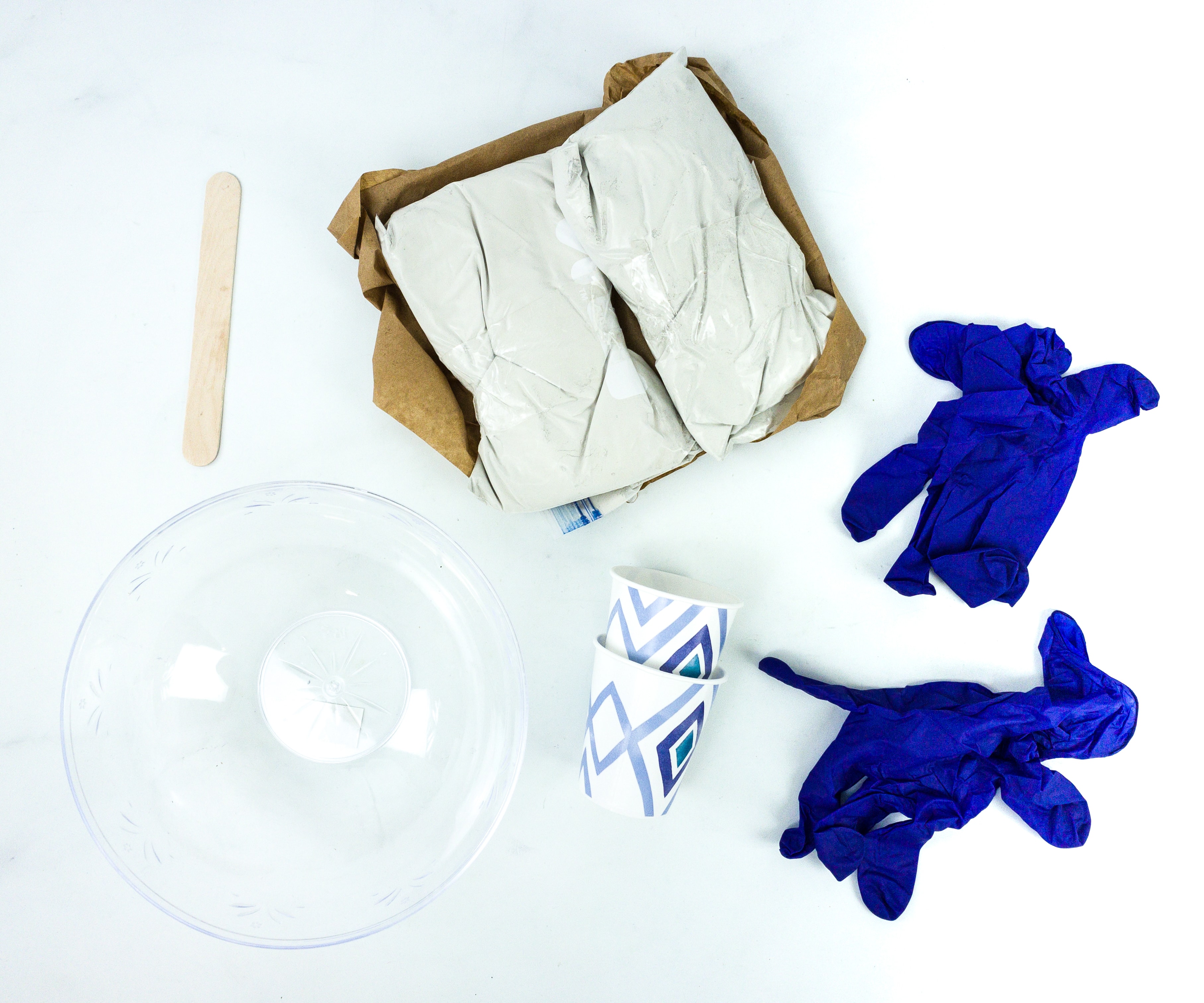 The kit also included cement, craft stick to use when mixing the cement, cups, mixing bowl, and gloves.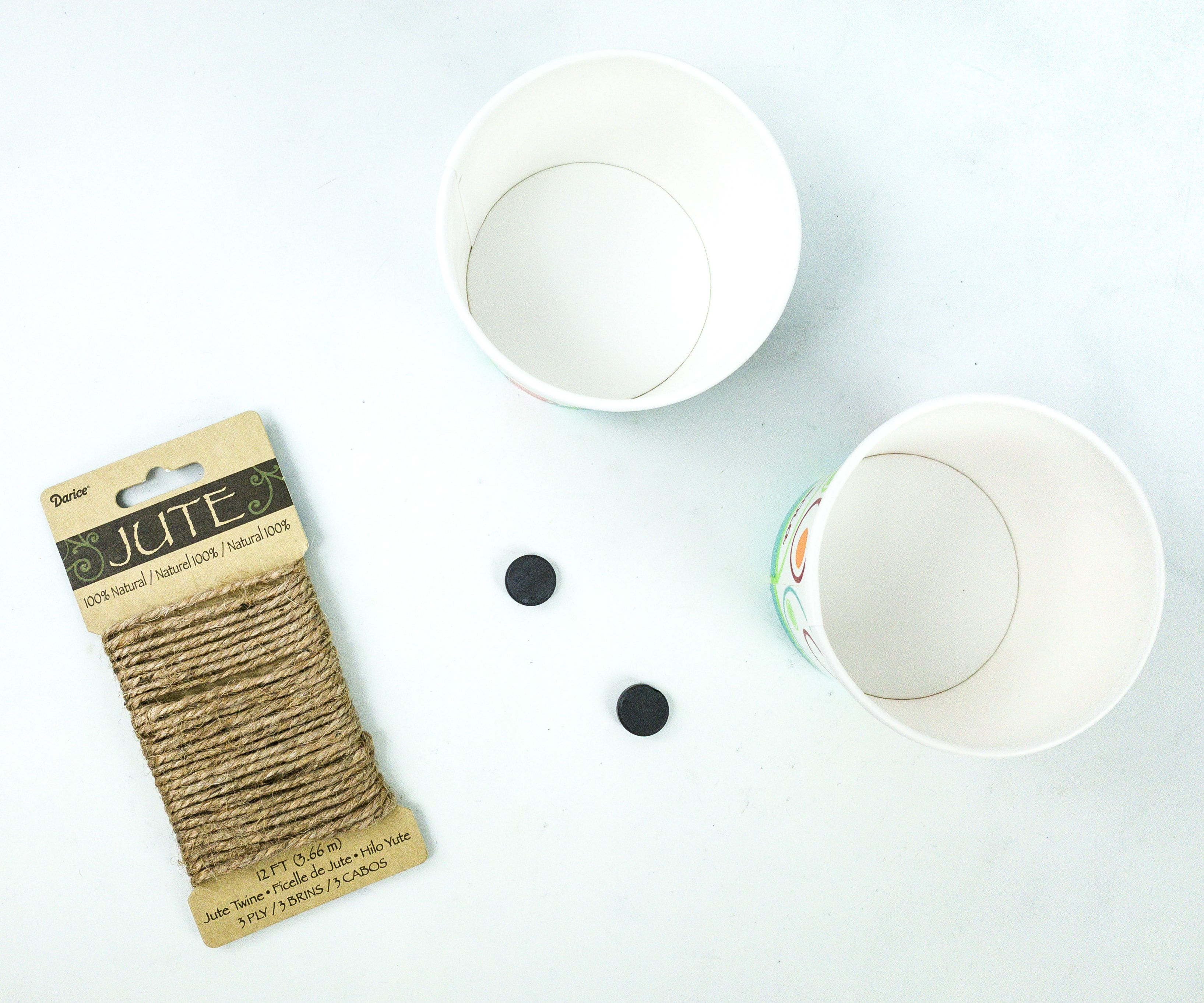 There are also twine and some magnet pieces.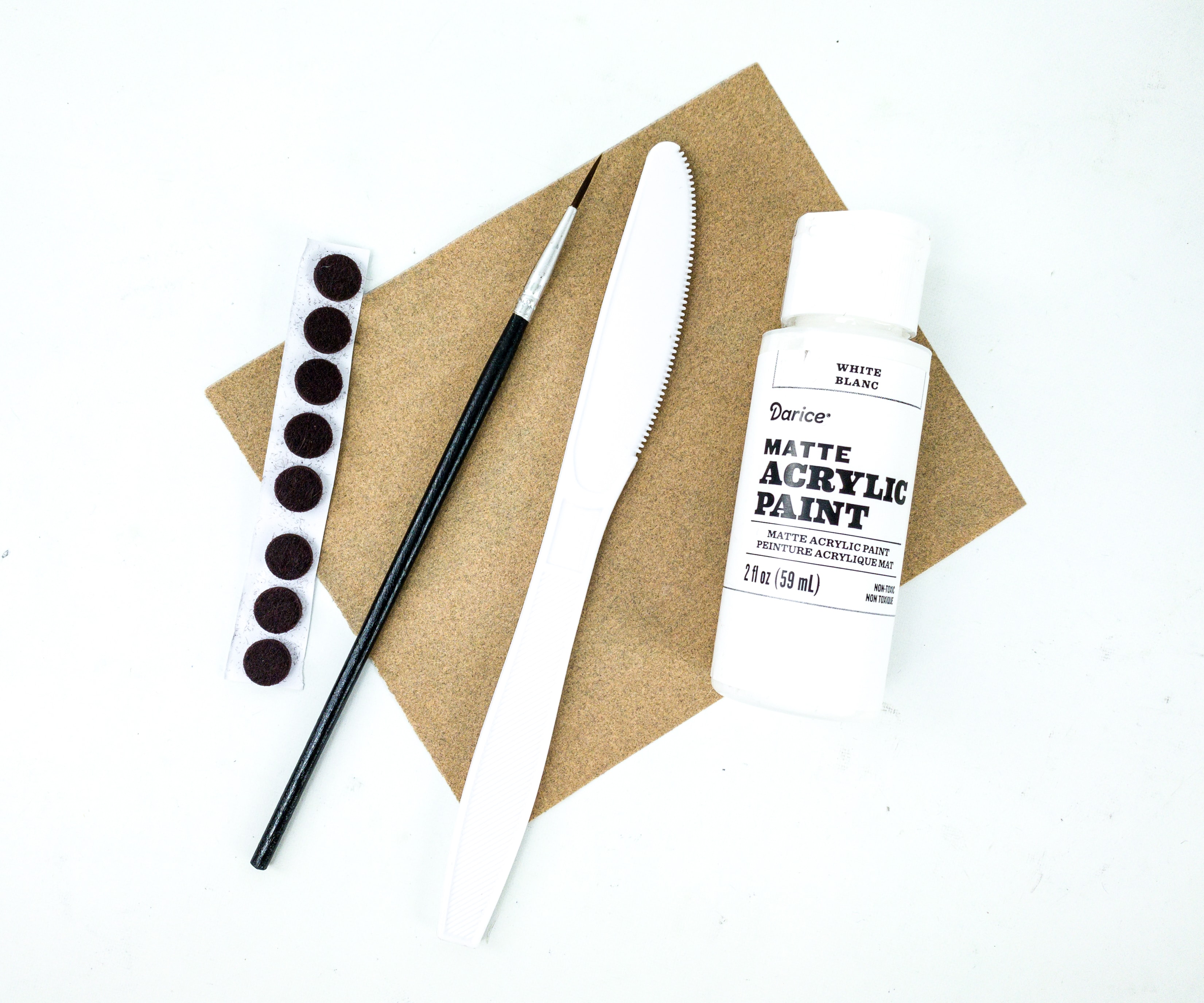 The kit also included decorating items like acrylic paint, paintbrush, a plastic knife, some coaster pads, and sandpaper.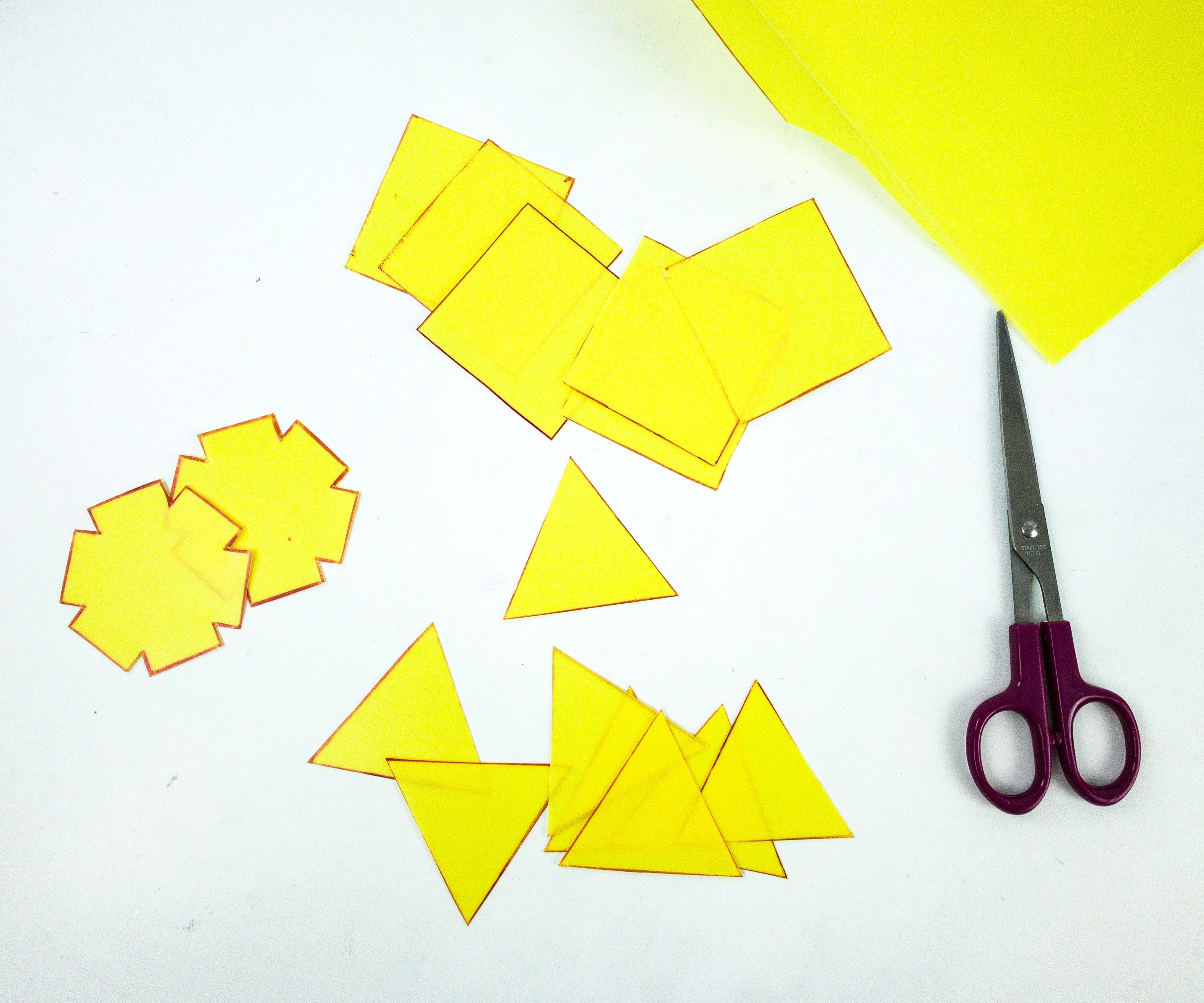 First, we need to make the molds, and we will be using the plastic folder to make some outlines.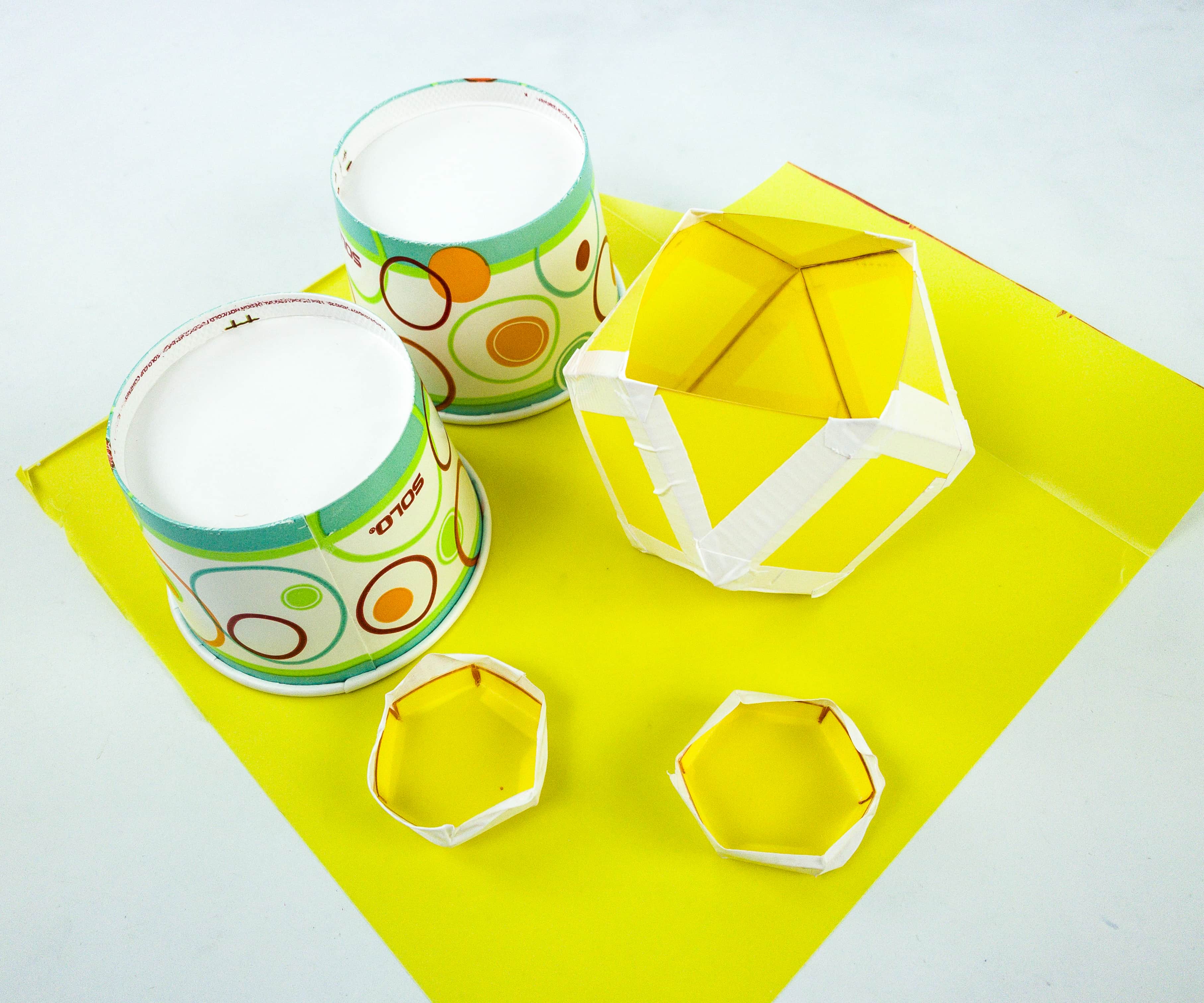 We need 5 squares and 8 triangles for the planter. For the coasters, we used the paper bowls, and for the magnets, we also used the folder and trace 2 hexagon outlines.
For the planter mold, it is important that everything is taped and sealed together to avoid leaks when pouring the cement. The cement can be prepared by mixing water and cement with a craft stick, until the consistency is like that of peanut butter, without cement chunks.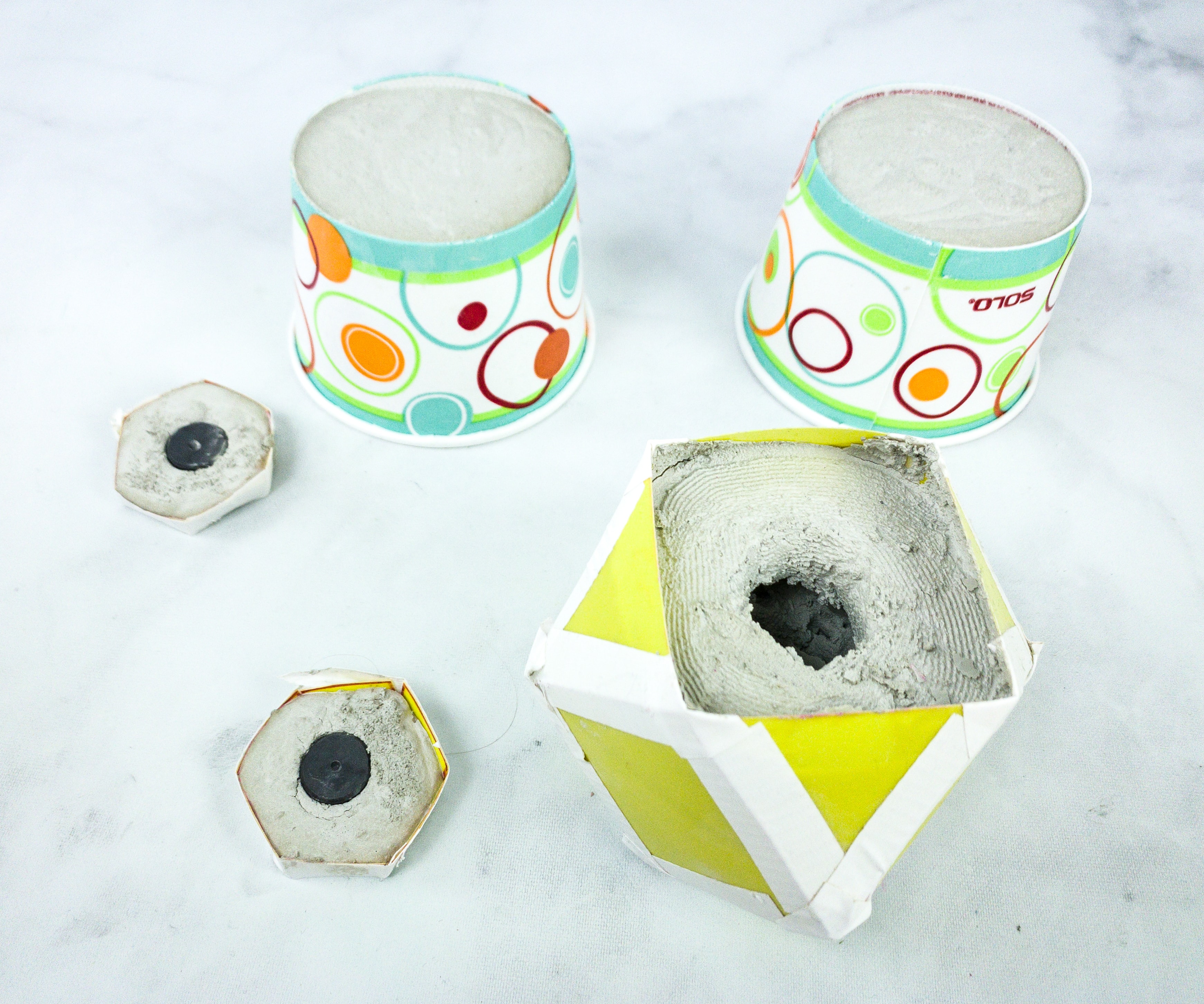 We poured the peanut butter-like cement on the molds, and tap the molds to get rid of air bubbles. Then, we let it set for 10 mins before cutting out a hole in the planter and putting the magnets.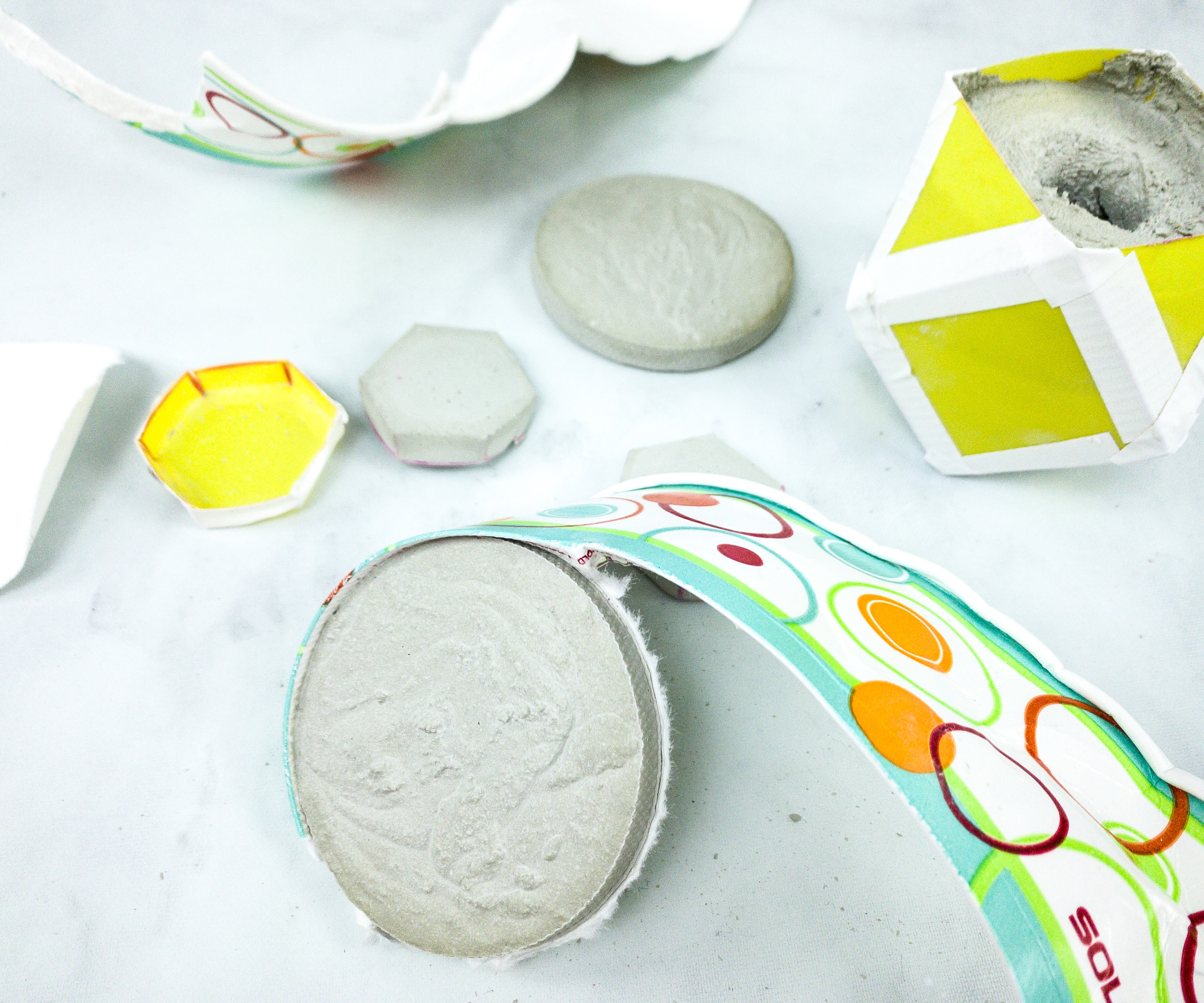 We let the cement set for another 12 hours until we can take the molds off. Then, we used sandpaper to smooth out any imperfections.
We used tapes and acrylic paint to add decoration on our cement project.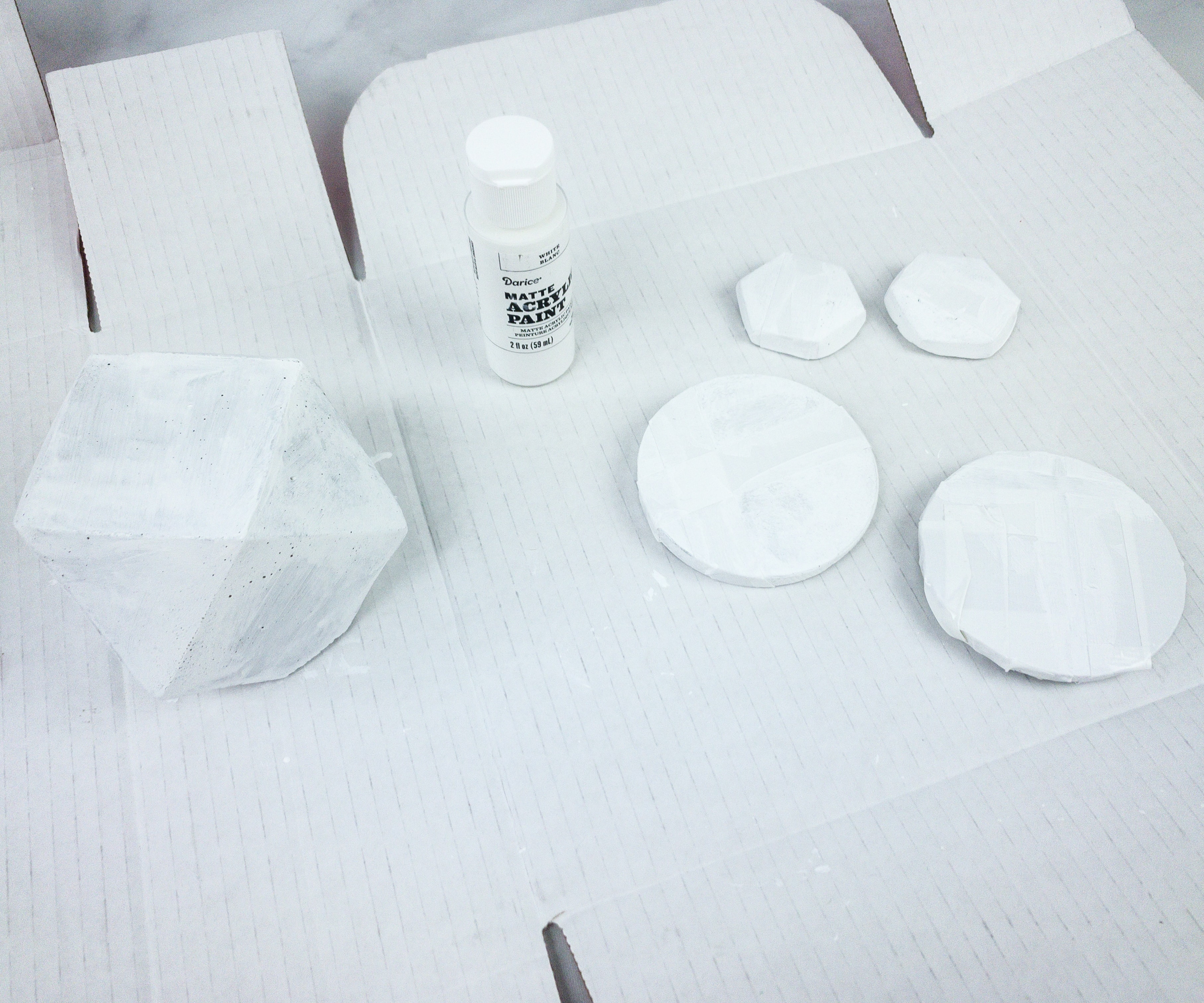 After applying the acrylic paint, we let them dry.
It's time to take off the tapes!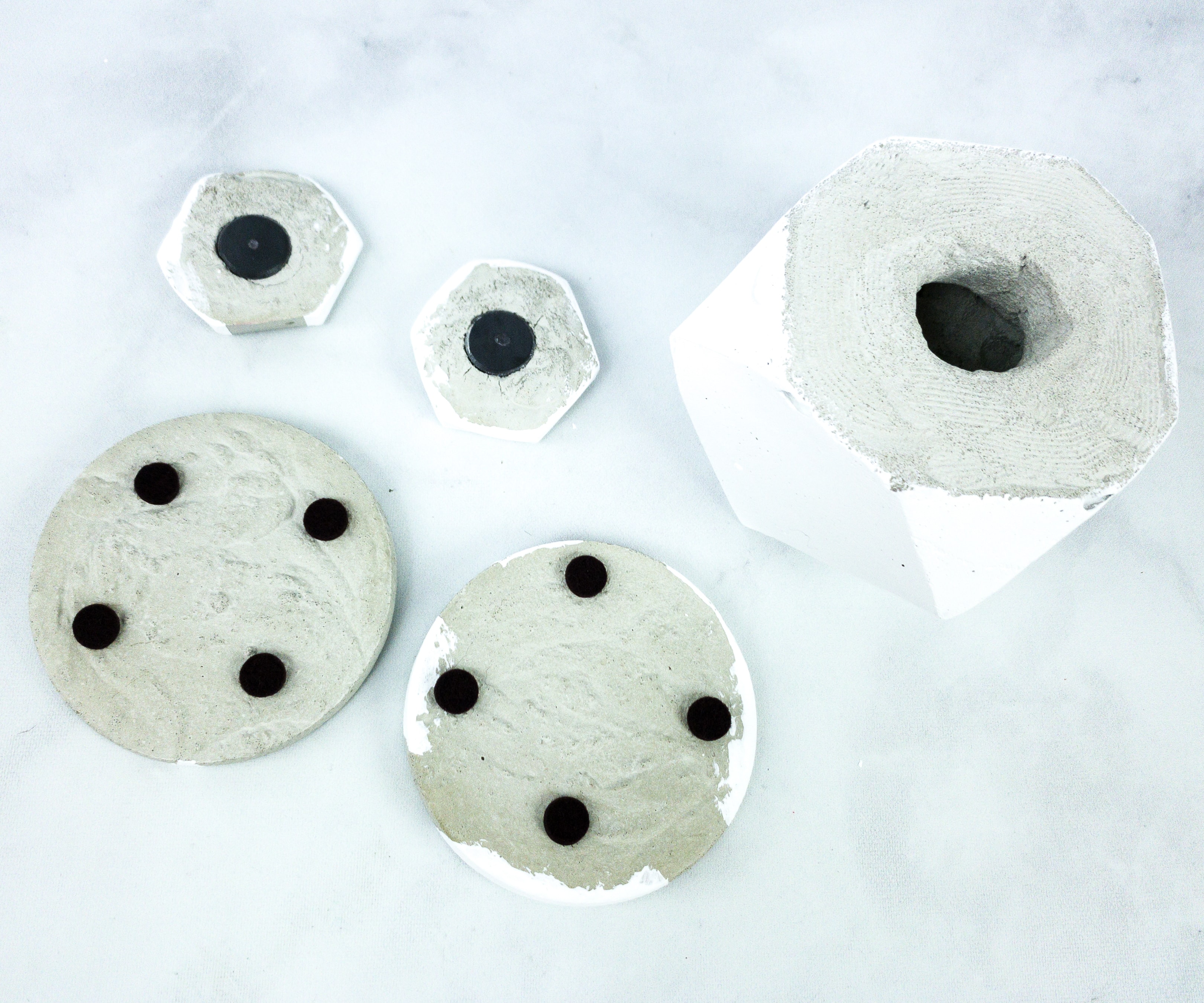 The bottom of the coasters and magnet look good as well.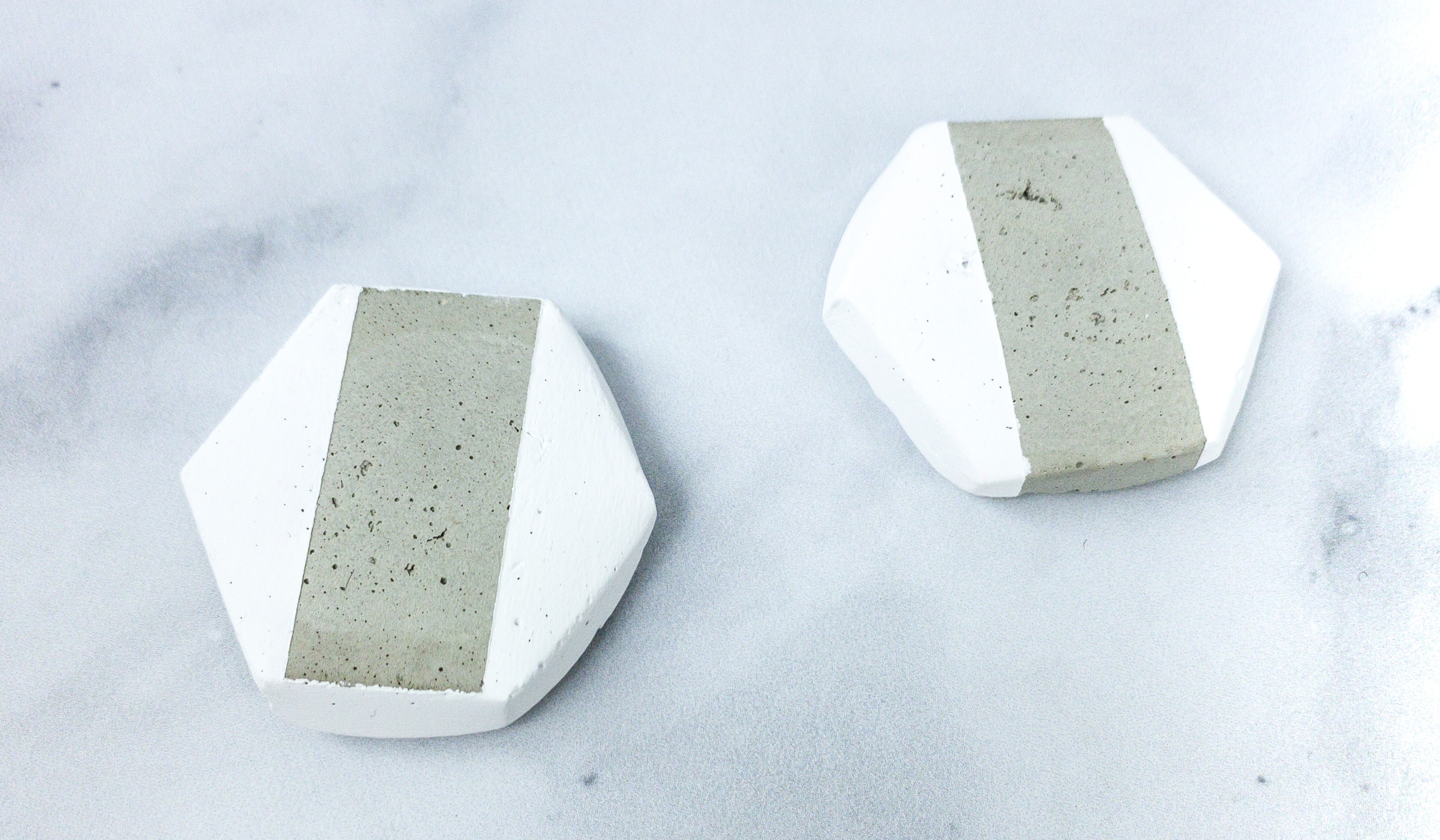 The acrylic paint color works really well with the natural color of the cement.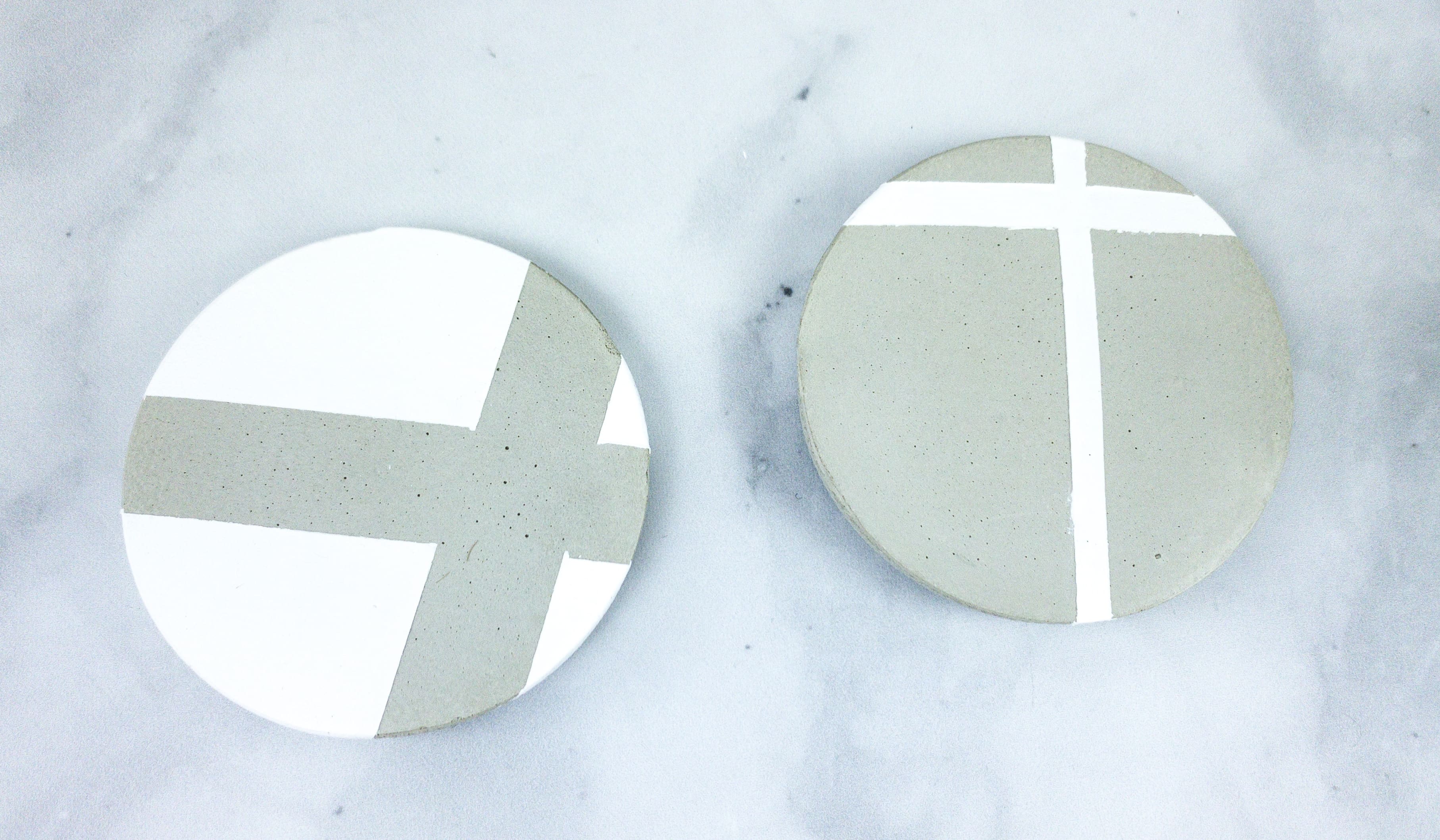 I really like how the coasters turned out!
It's time to pick a nice plant for this planter!
This is a uniquely-shaped planter! It will go well with the rest of our home decor.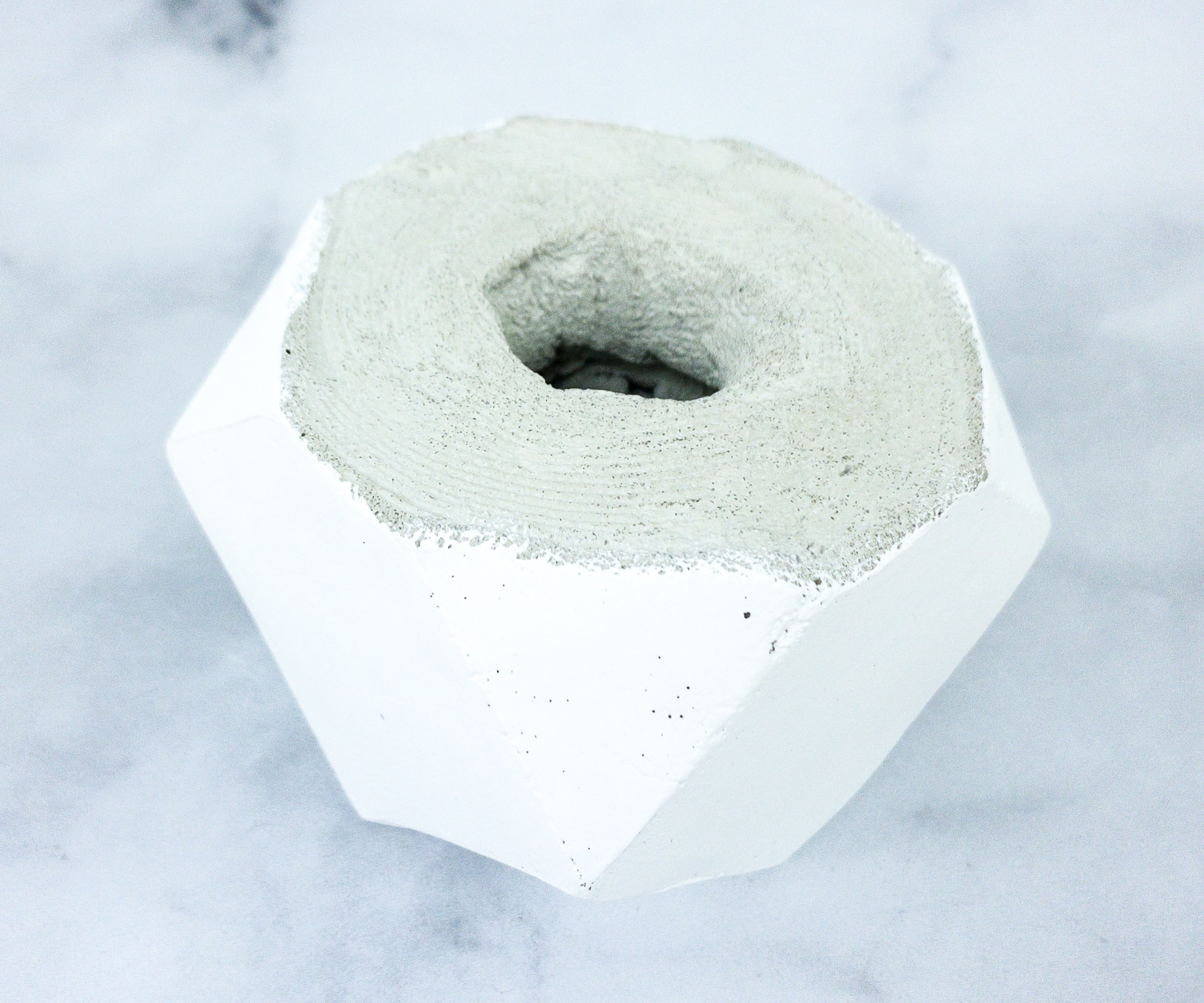 It actually looked like a fresh coconut shell!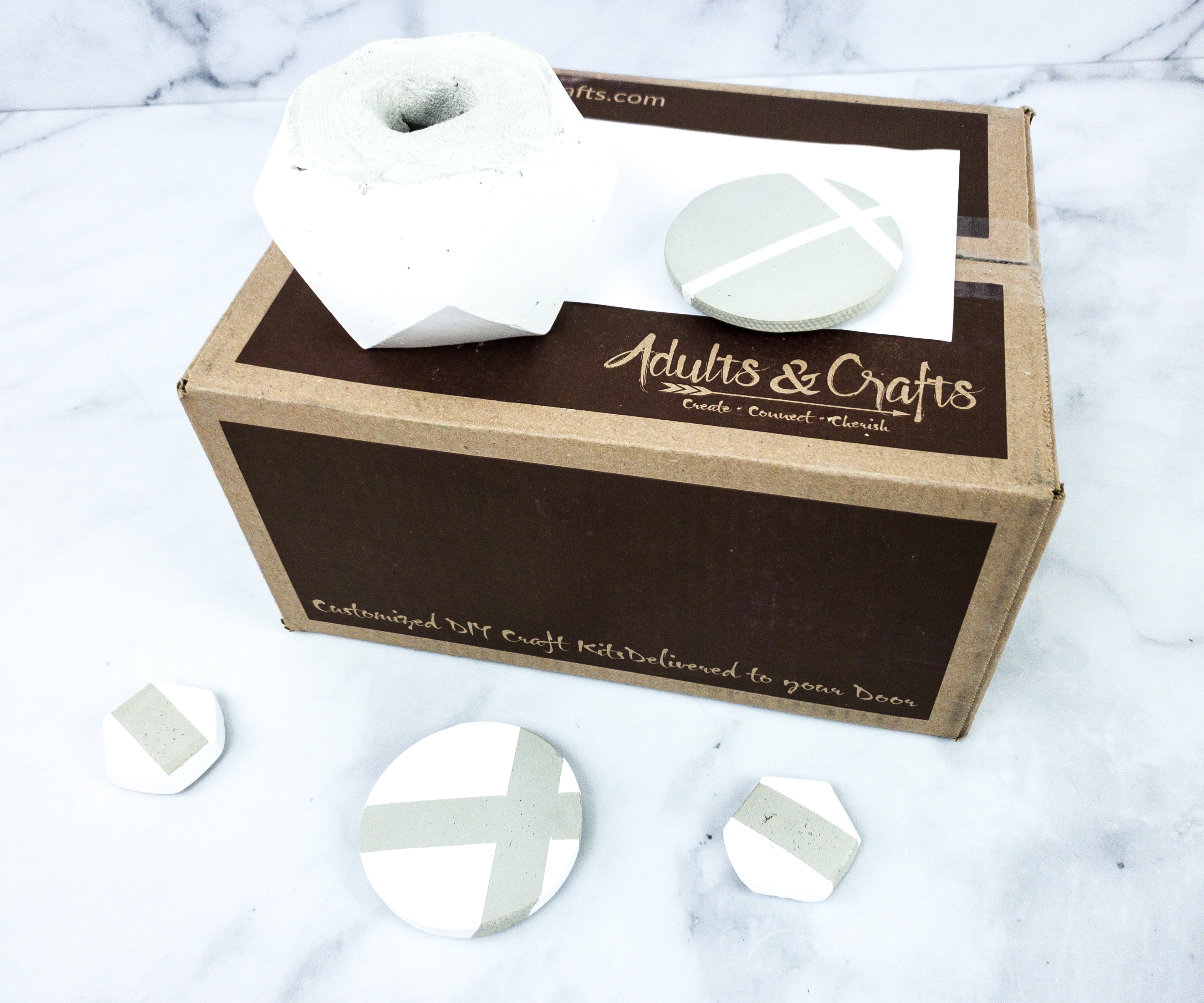 Here's everything that we made from this kit! It's really fun and engaging, and the kids enjoyed making each of these items, and decorating them!
All the activities and projects that we're getting from this box is full of fun! This cement craft kit is awesome, we feel really creative in molding the planter, coasters, and magnets! As always, the end products are very useful, and I really like how simple the end products look, they can be easily used as decorations at home. We can't really say that the project is very easy, but it's definitely enjoyable, and a good relaxing craft that we would never do on our own!
What do you think of this month's box?