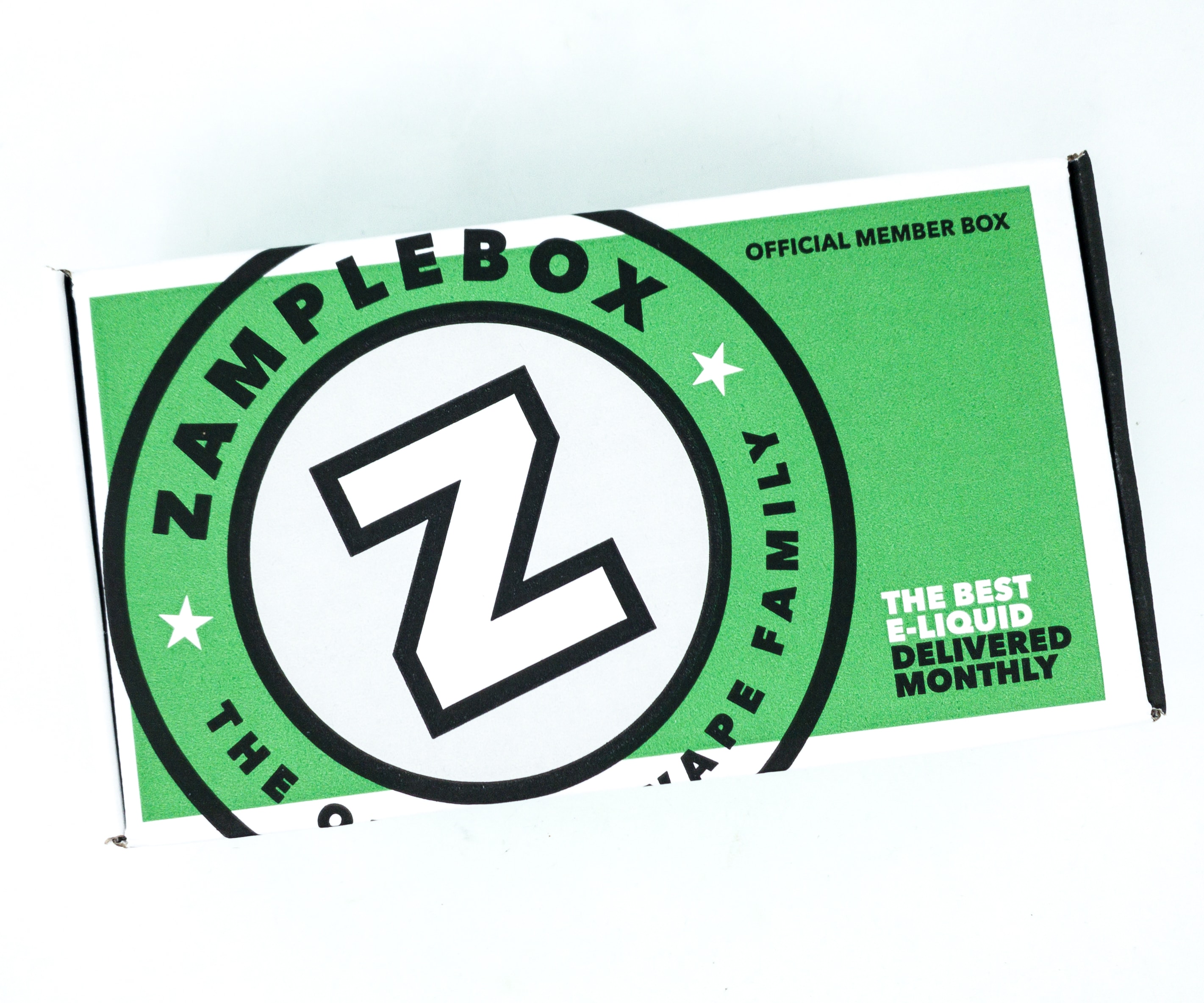 ZampleBox is a monthly e-juice/vaping subscription box. Every month you'll receive 3 ($23.99), 6 ($33.99), or 11 ($53.99) premium, American-made e-liquid bottles. Zamplebox has a ton of juice preference features that allow them to deliver a box that is customized to your taste preferences.
This is a review of the 11 bottles $53.99 per month box.
DEAL: Get 10% off your first box with coupon code ZBTEN!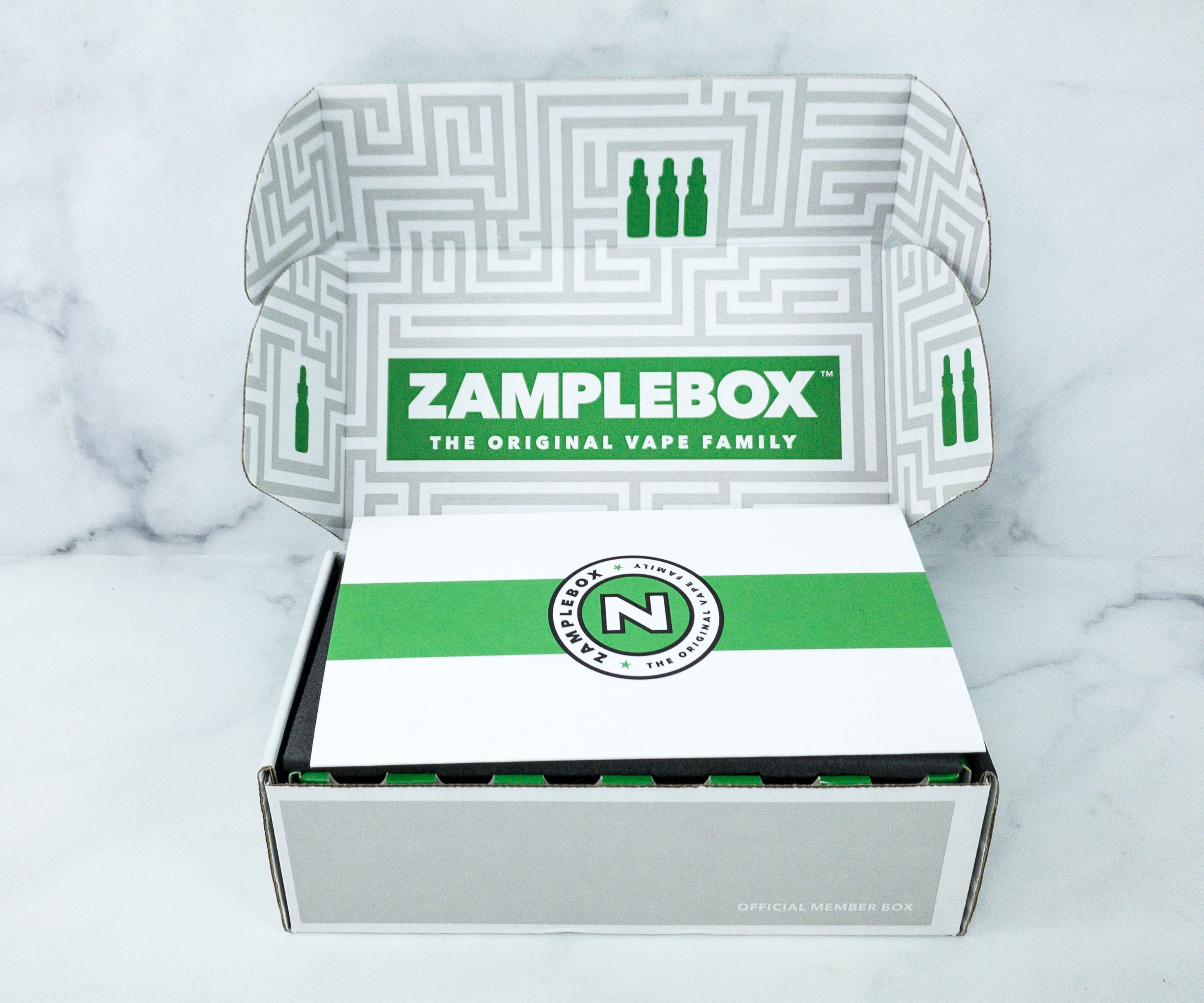 It's well packaged to ensure that there will be no leaks or damages during shipping.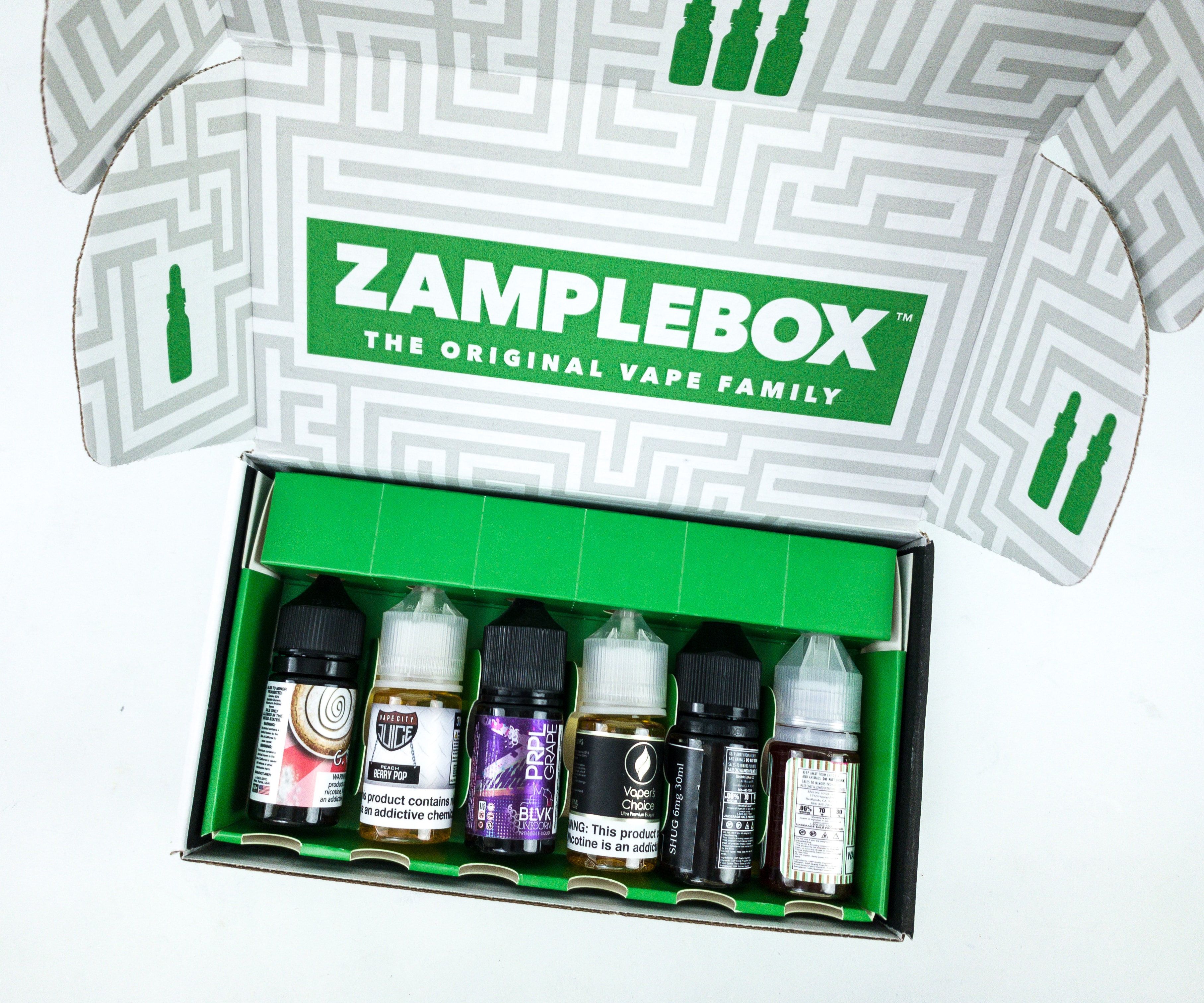 All ZampleBox Memberships now include ZB Wholesale ($9.99/month value) for FREE! You'll get access to special member-only vape deals as well as the wholesale shop.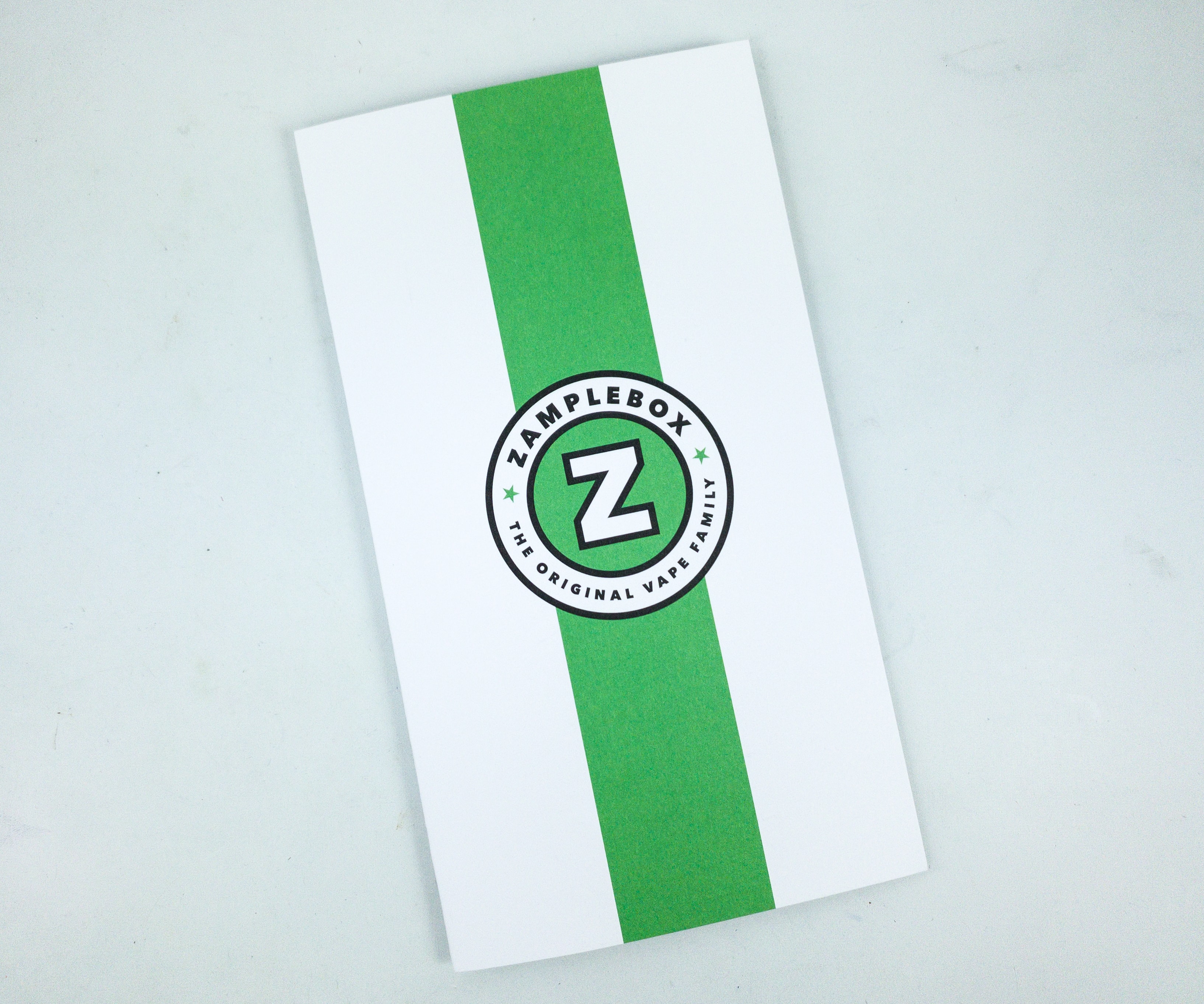 Included inside the box is an information sheet that lists all the e-juices in your box for the month.
Brand labeling on e-juice is notoriously cryptic, so it's sometimes a bit of a challenge to match up the listings with the bottles.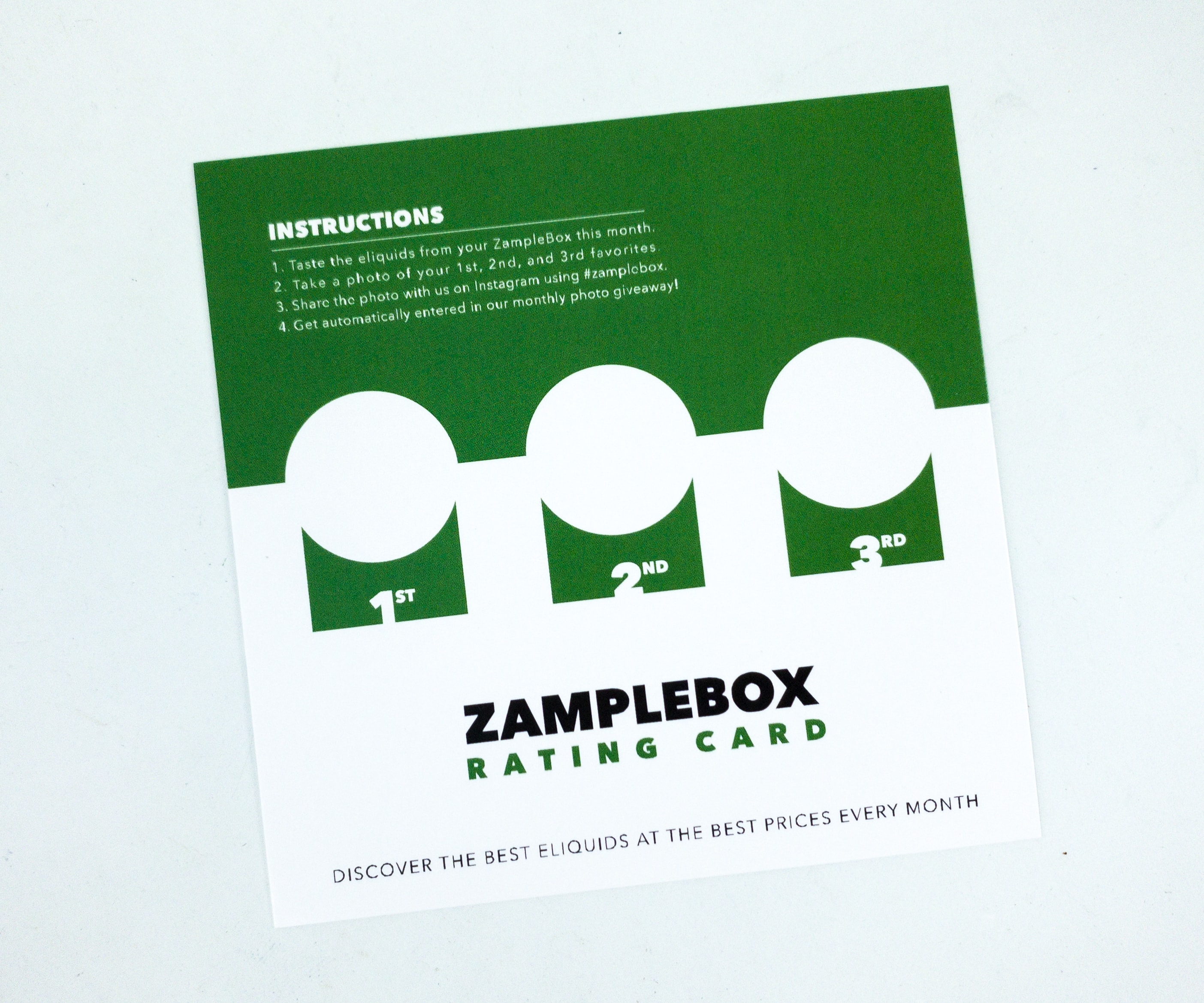 Here's the rating card!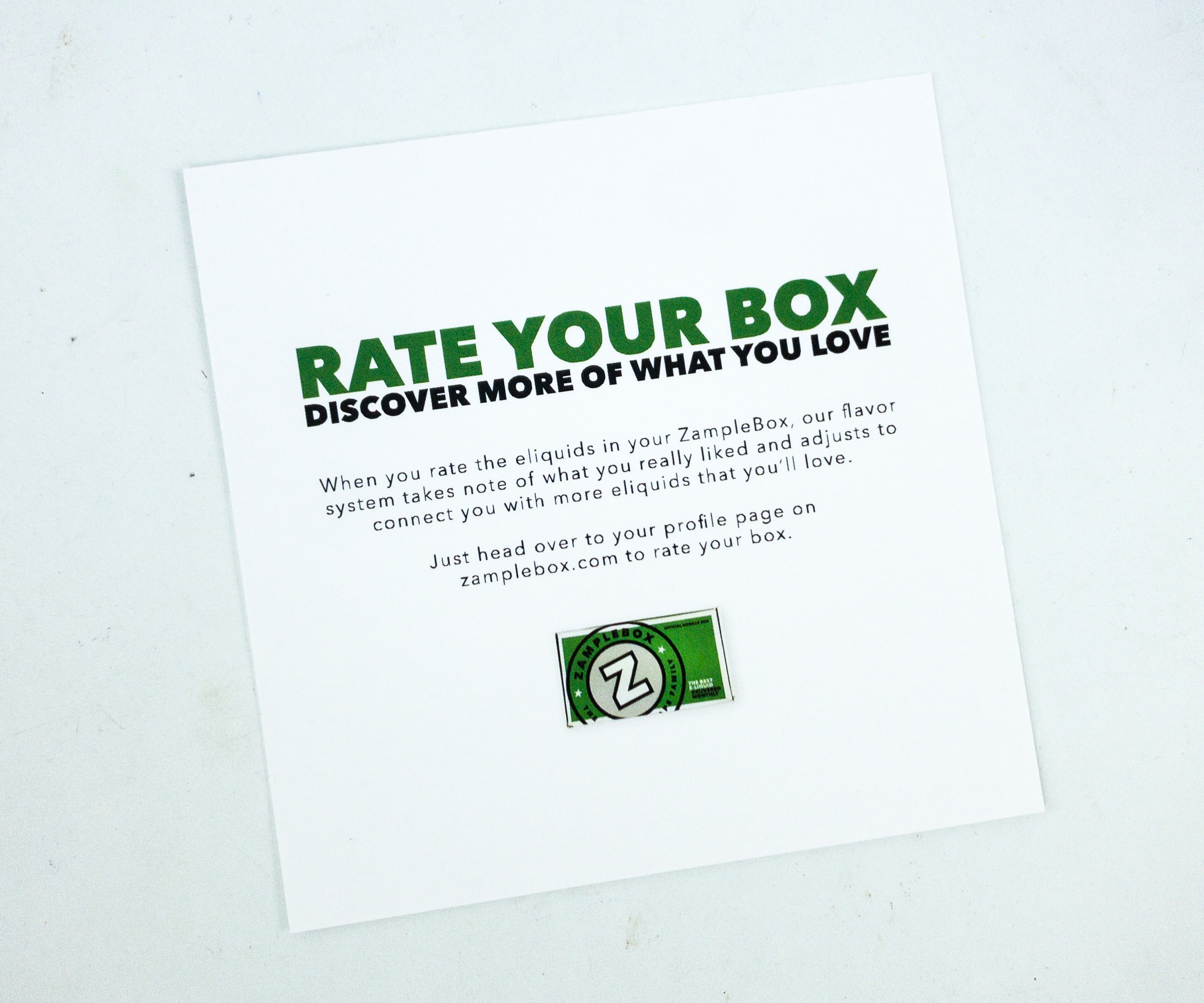 You just have to pick your top 3 favorite e-juices, post it on social media, and tag ZampleBox for a chance to be featured!
This month's box includes stickers!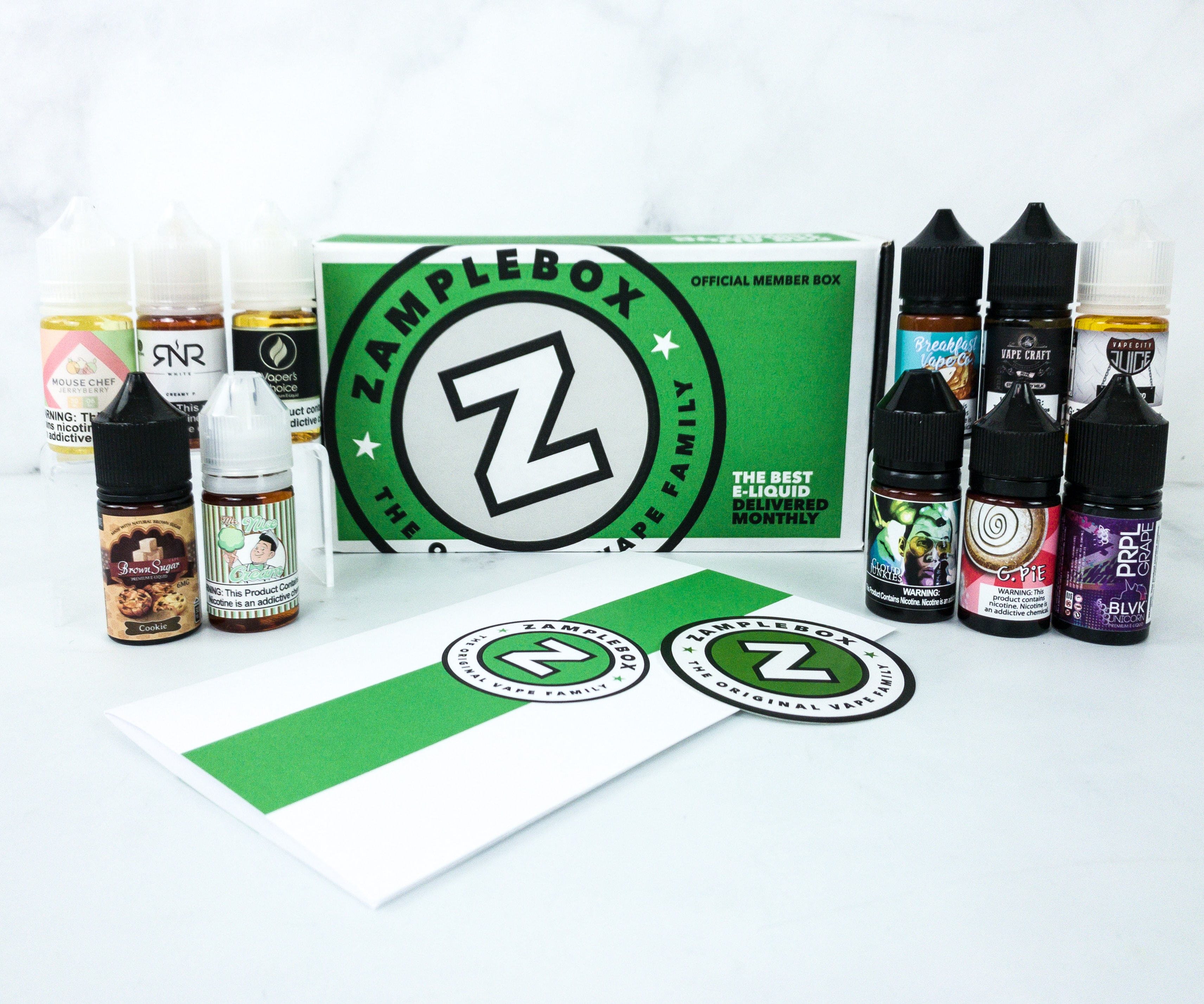 Everything in this month's box!
Food Fighter Original Juice C. Pie ($15) Flavor: dessert, caramel, pecan, pie, pecan pie
This e-juice is amazing and the flavor is very straight to the point. There's a balance between the sweet sugary goodness and the nutty pecan notes. It feels like eating a real pecan pie because you can taste the layers from the graham cracker crust to the sweet and creamy center up to the crunchy pecans on top.
RNR White Creamy P ($15) Flavor: fruit, cream, peach
Creamy and delicious, this e-juice is another must-try. The flavor is spot on, you could easily distinguish the sweet cream and juicy peach notes. There is a bit of a throat hit and the vapor production is superb.
Breakfast Vape Club French Toast ($15) Flavor: dessert, breakfast, bakery, berry, blueberry
This dessert-flavored vape juice boasts of a strong French toast flavor that stays in the mouth even after a while. The blueberry flavor is light but it's still so good!
Vape City East Side Line Peach-Berry Pop ($15) Flavor: dessert, pie, meringue, peach, strawberry
It's a refreshing mix of flavors, including strawberries and peaches. With each inhale and exhale, you get wonderful notes of these luscious fruits together, as well as a subtle creaminess. The cloud production of this e-juice is also pretty impressive.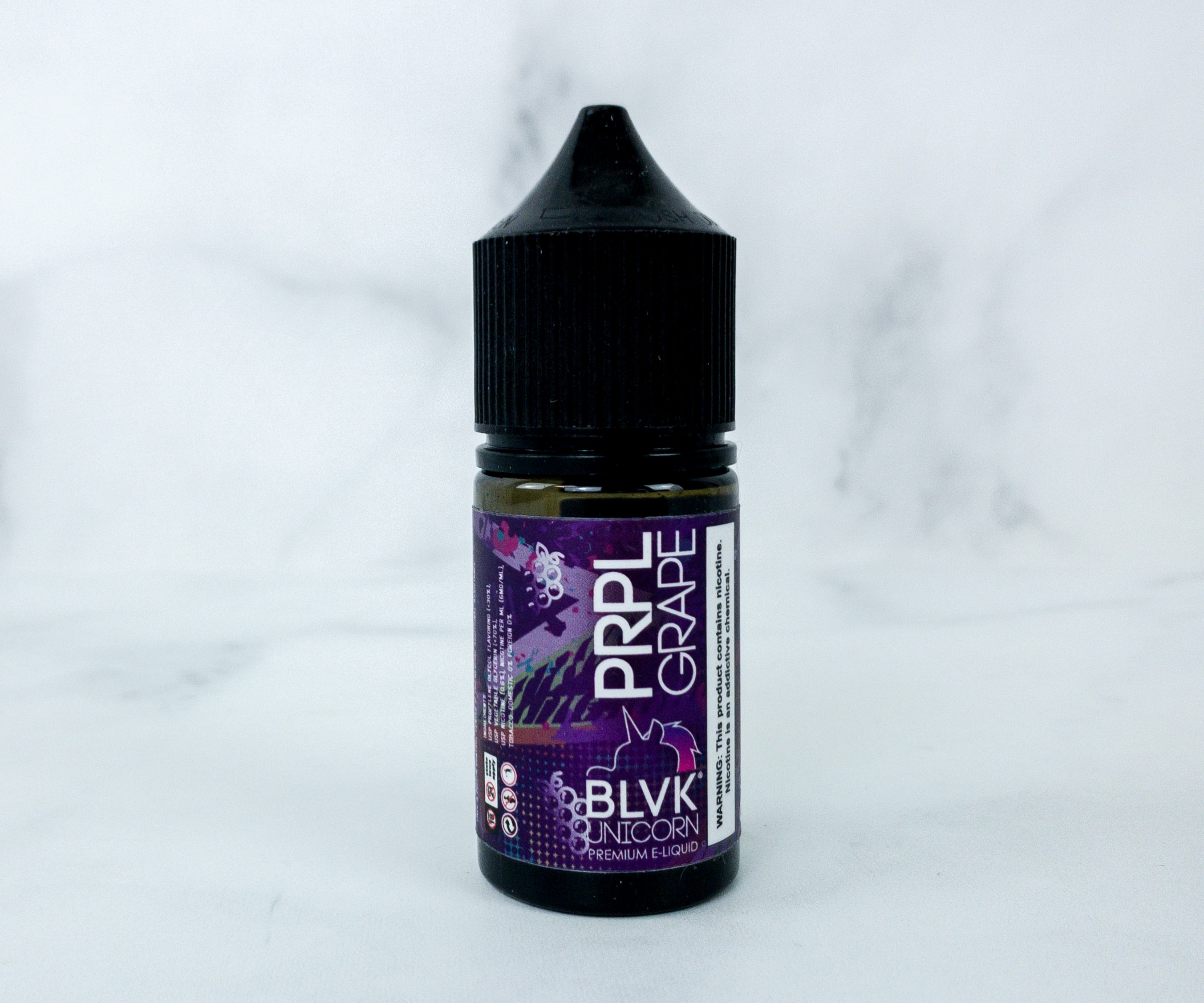 BLVK Unicorn CHBY PRPL Grape ($15) Flavor: fruit, grape
This e-juice is very smooth and bursting with flavor from every puff! Also, it's sweet but not too sweet. It just brings out the awesome flavors of fresh plump grapes. This has little to no throat hit, but the cloud production is really good!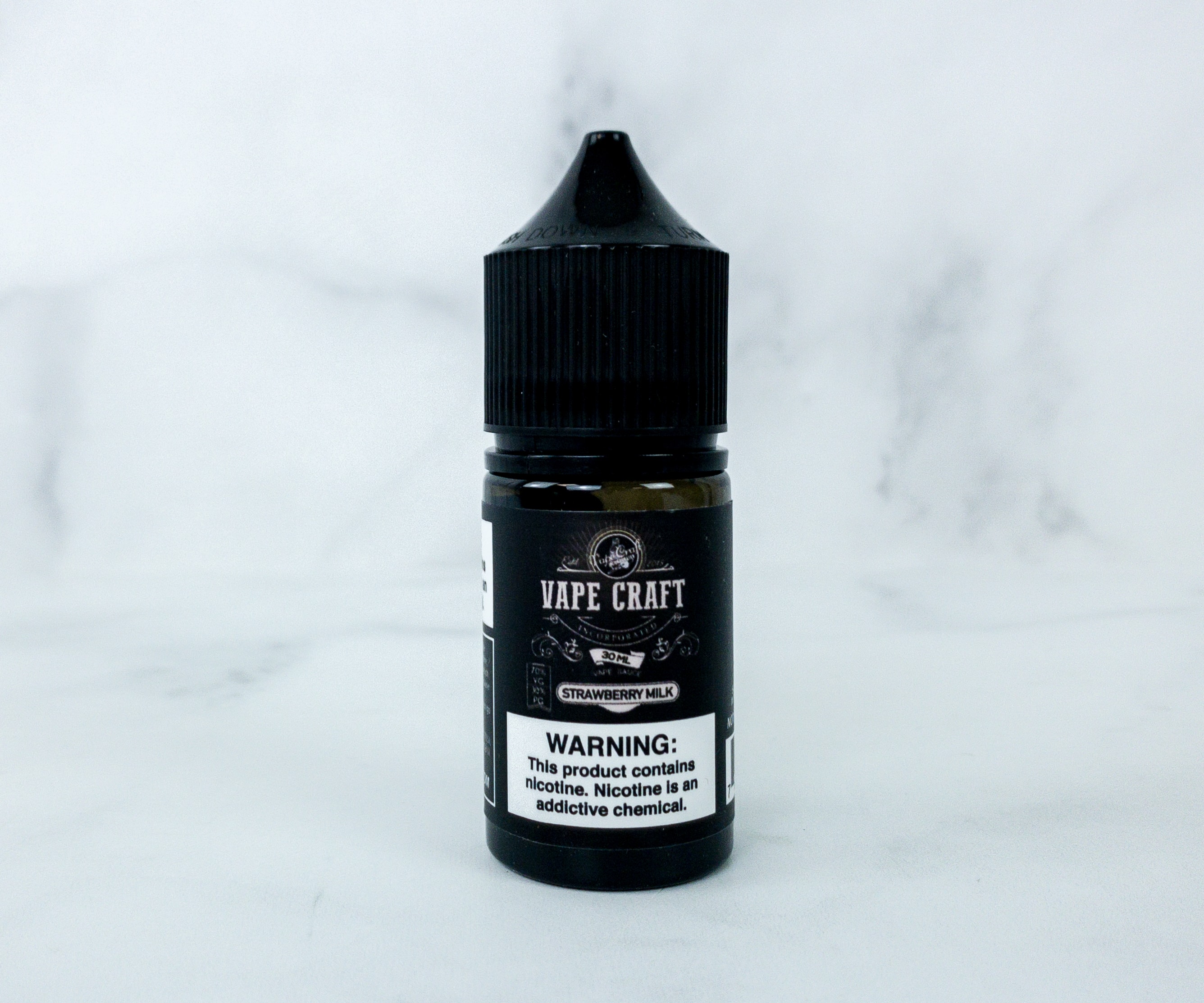 Vape Craft House Line Favorites Strawberry Milk ($15) Flavor: milk, strawberry, dessert, berry
The scent of this vape juice is really nice! The strawberry milk flavor it boasts to have is quite subtle, but it's still a great e-juice overall for its good vapor production and low throat hit.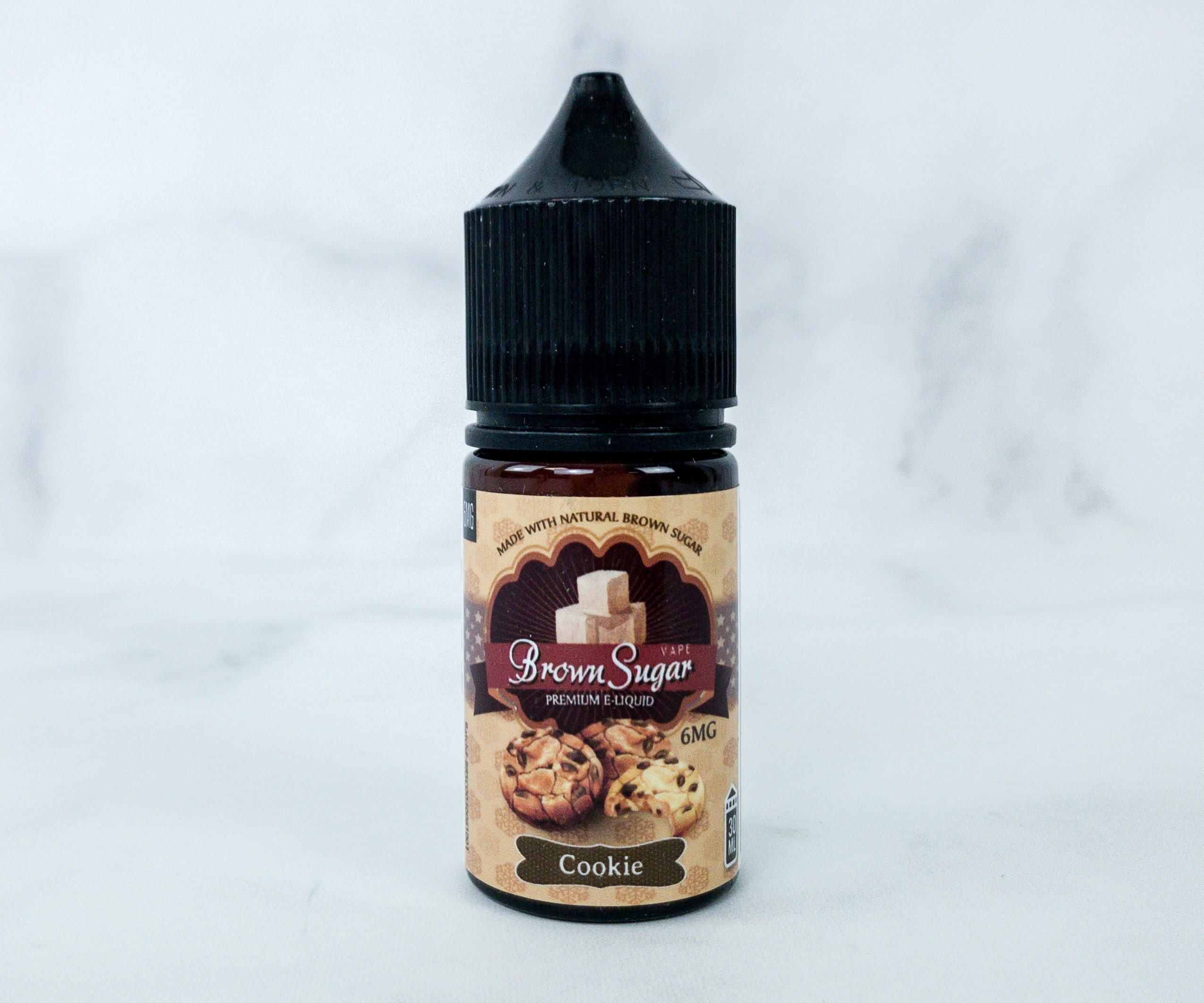 Brown Sugar Vape Juice Cookie ($15) Flavor: dessert, brown sugar, vanilla, cookie
This e-juice comes with a hint of luscious vanilla. The cookie taste is very prominent so it lives up to its name. The caramelized brown sugar flavor at the beginning is also really good!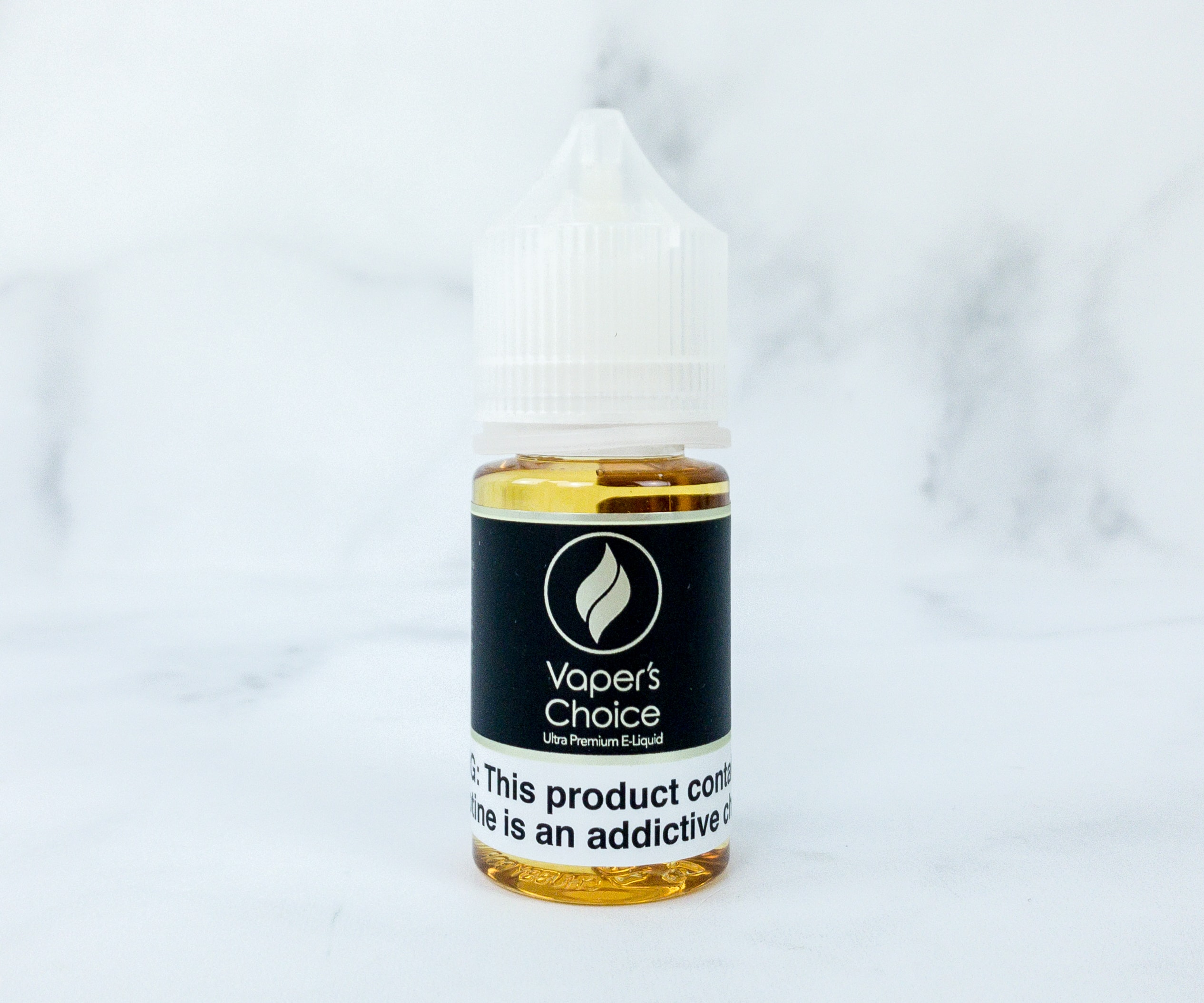 Vaper's Choice Creamy Pineapple Float ($15) Flavor: pineapple, dessert, cream
The throat hit of this e-juice is pretty strong! The pineapple flavor is so good, it's sweet with a bit of a tang and also balanced out by the creamy flavor that feels like a dollop of whipped cream on top of fresh ripe pineapples.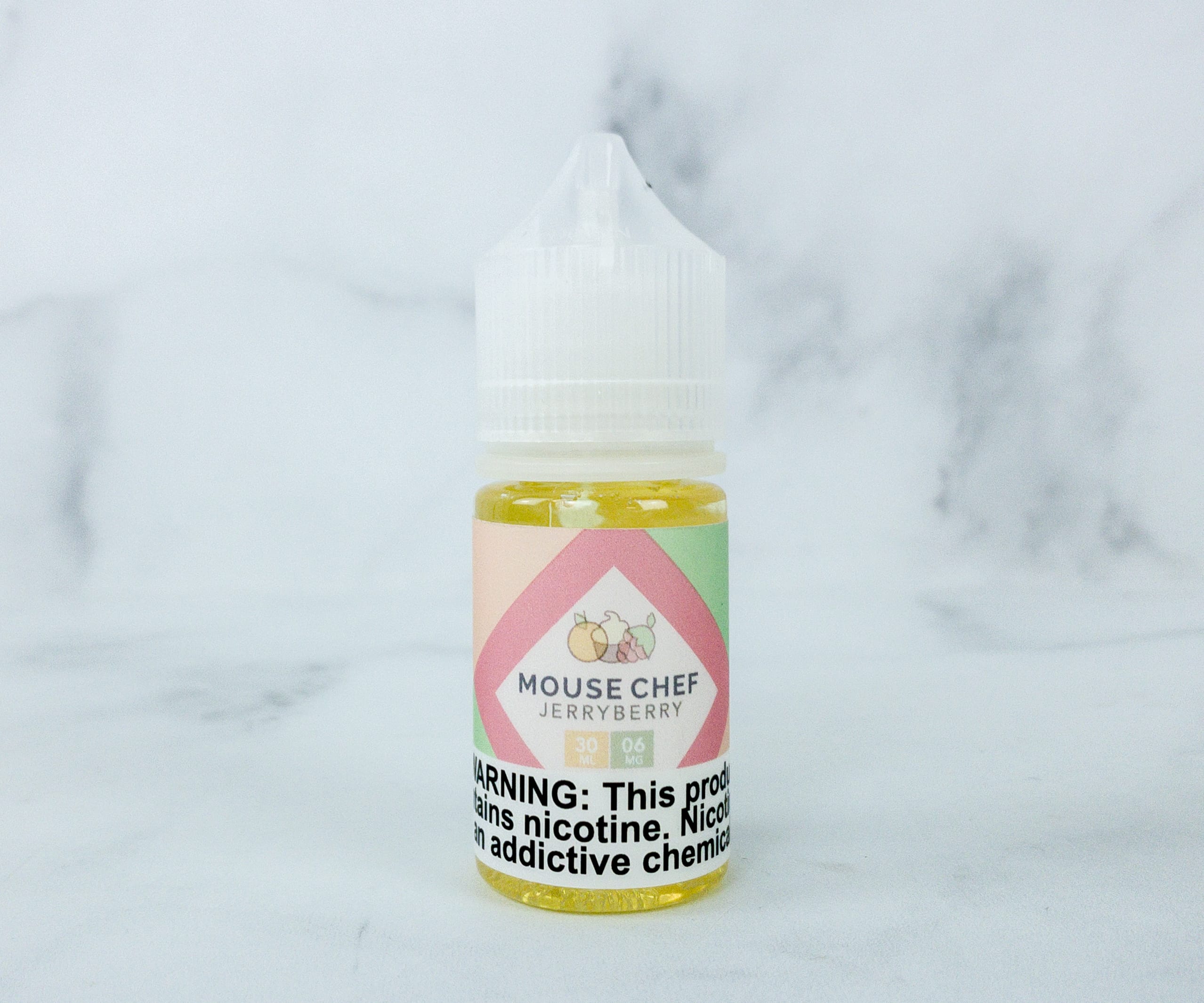 Mouse Chef Jerry Berry ($15) Flavor: fruit, cream, orange, raspberry
Oranges and raspberries make a good mix! You can taste and distinguish every flavor like they're layered by this vape juice. If you love fruity flavored e-juices, this one might make it to your favorites list!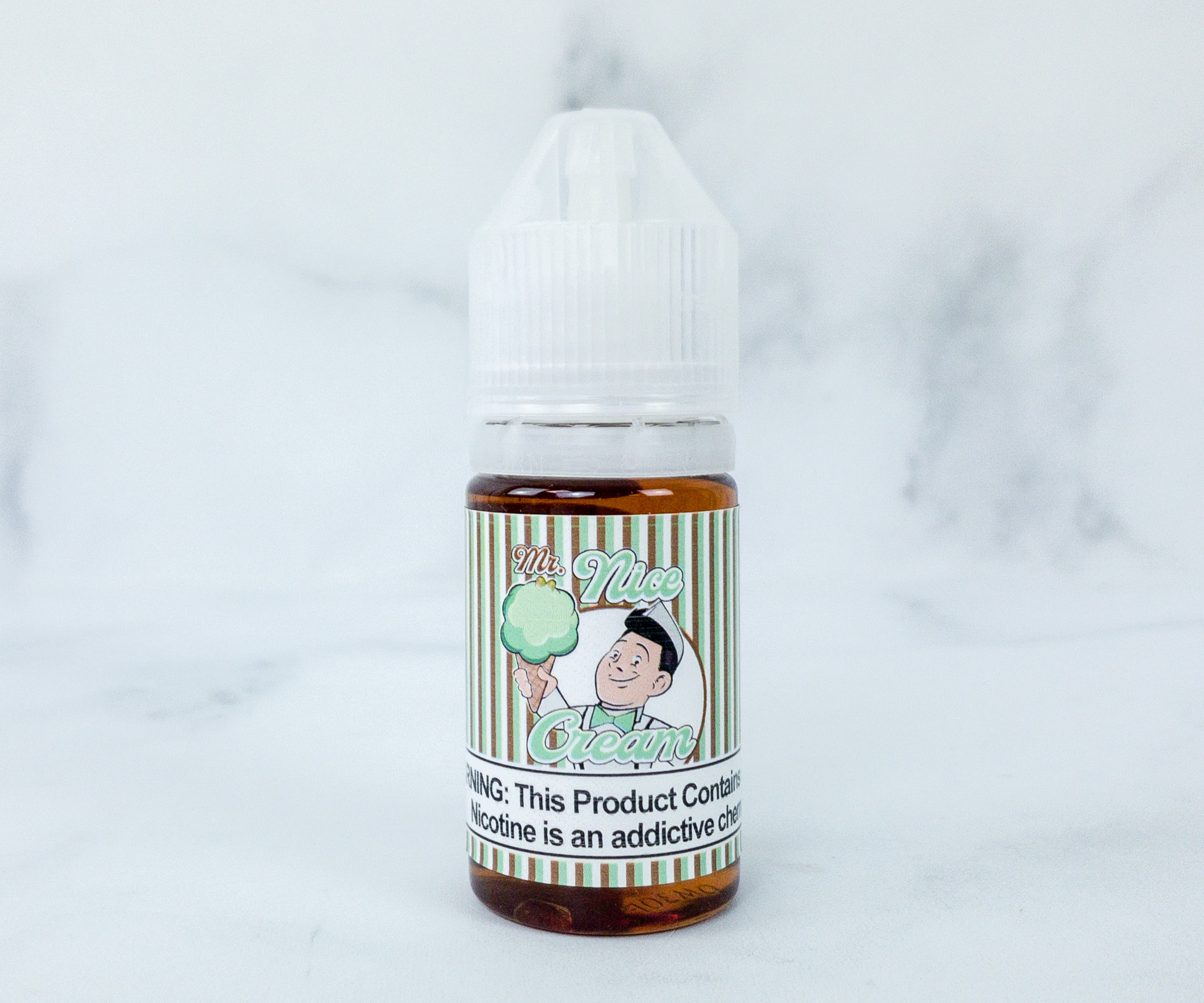 Mr. Nice Cream Pistachio ($15) Flavor: dessert, pistachio, nutty, ice cream, mint
The flavors of mint chocolate chip ice cream and pistachio nuts are present in this e-juice. This one has a strong throat hit, which is unusual with dessert-flavored e-juices.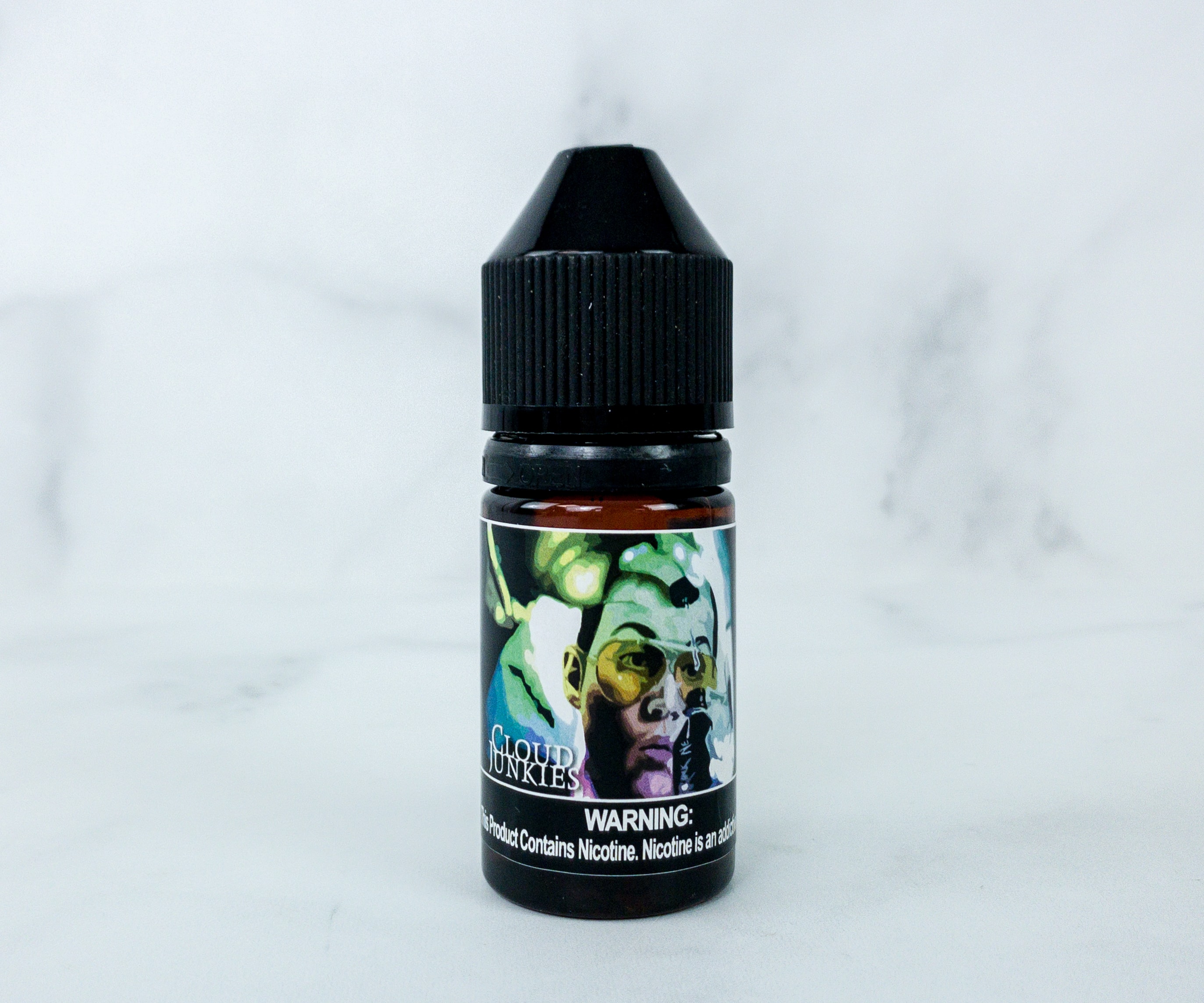 The Cloud Junkies Shug ($15) Flavor: dessert, cream, cookie, milk, sugar cookie
Legit tastes like sugar cookies, although it may need a bit more flavor. It's there but it needs a bit more kick to heighten up the flavor. Vapor production is really good and the throat hit is also manageable.
It's another batch of awesome vape juices from Zamplebox! There are several unique flavors, as well as classic ones. Overall, it's a great selection for newbies and veterans alike. This subscription makes a really great way of exploring e-juices and trying out different flavors that are either too expensive or hard to find in your local vape store! It's even customizable so you can tailor-fit your box to your preference!
Are you getting this month's Zamplebox?