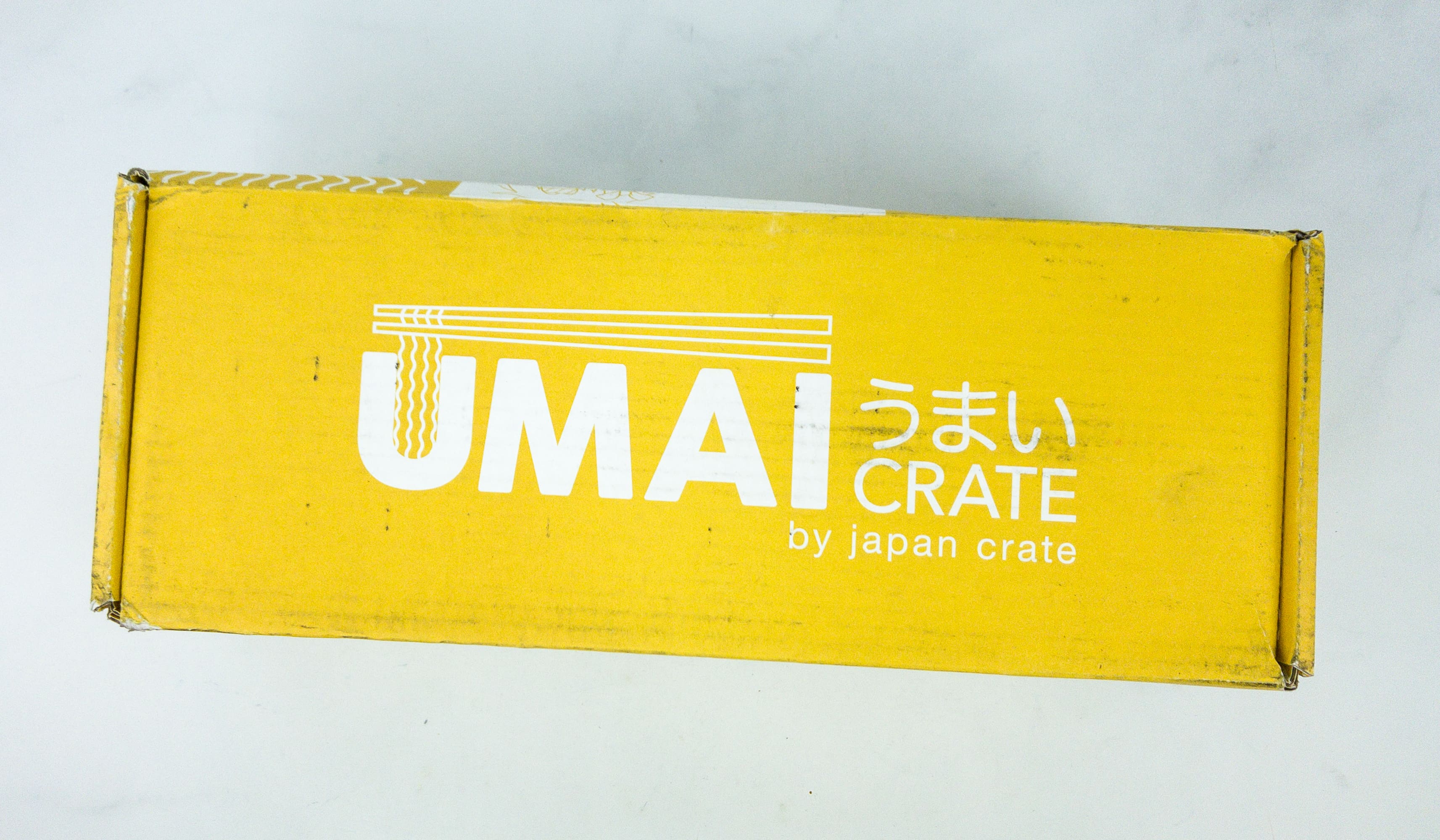 Umai Crate is a monthly subscription box that brings you exclusive Japanese-style noodles every month. The subscription costs $25 per month, and you'll get 7-8 noodles, plus bonus items like gachapons, collectible chopsticks, and more.
Umai Crate is from the same makers that bring you Japan Crate, Doki Doki Crate, and Kira Kira Crate!
DEAL: Take $3 off your first crate. Use coupon code HELLO.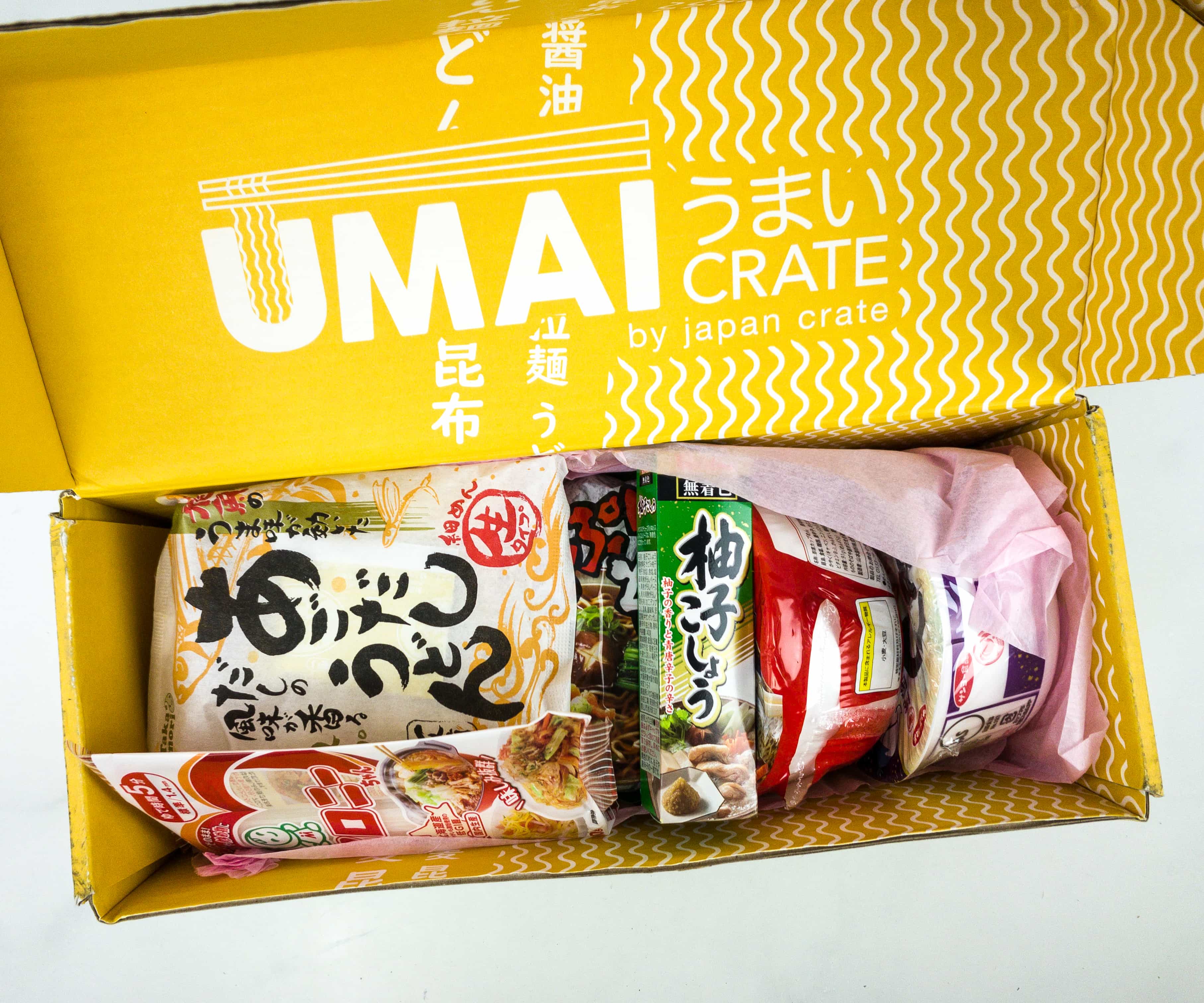 I am excited to try this month's packs!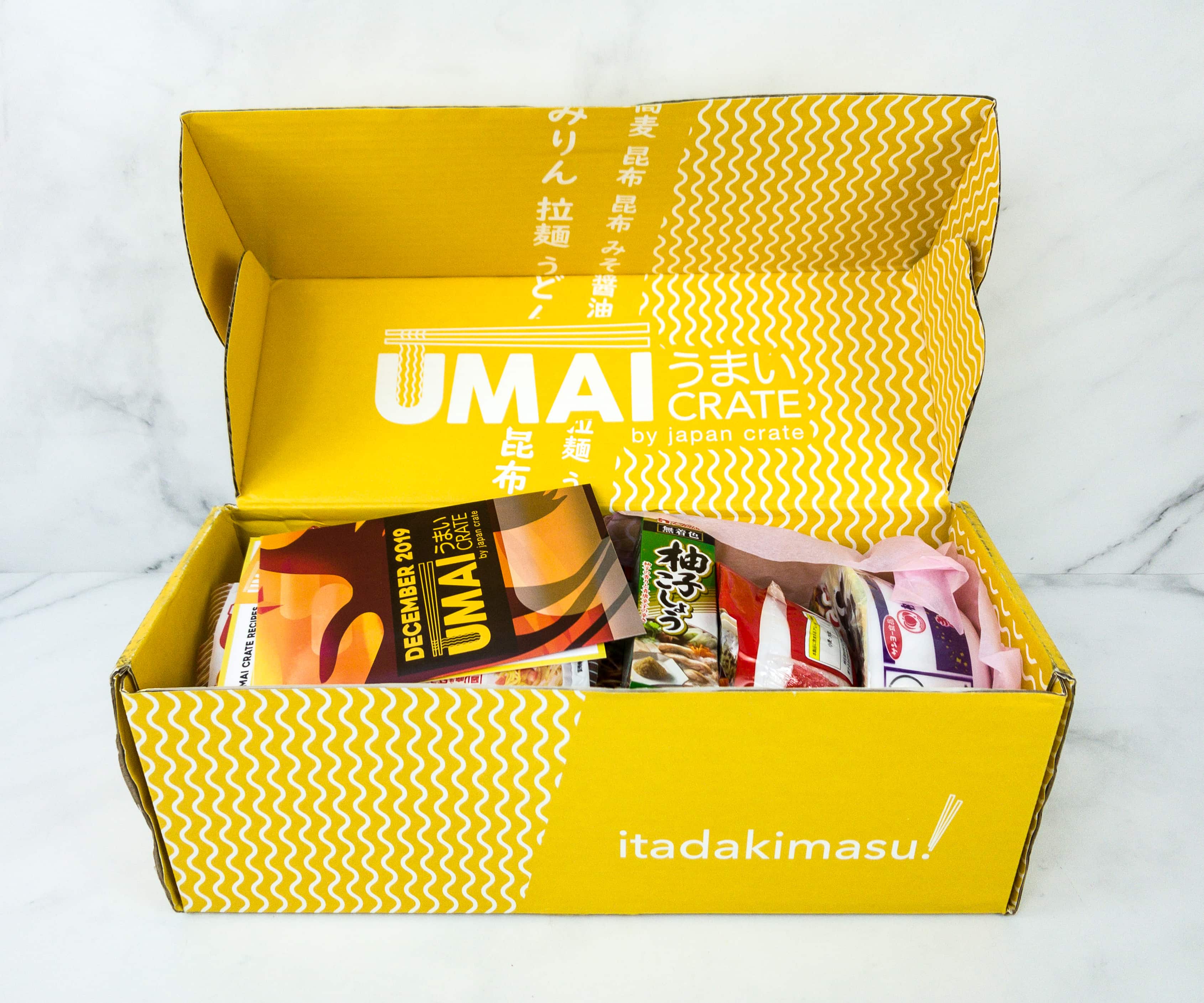 This is the December 2019 edition of Umai Crate. The box is almost the size of a windowsill planter, and it's packed with yummy noodles!
The box also includes an exclusive Umai Crate recipe. This month's featured recipe is Napolitan Omu-Noodles!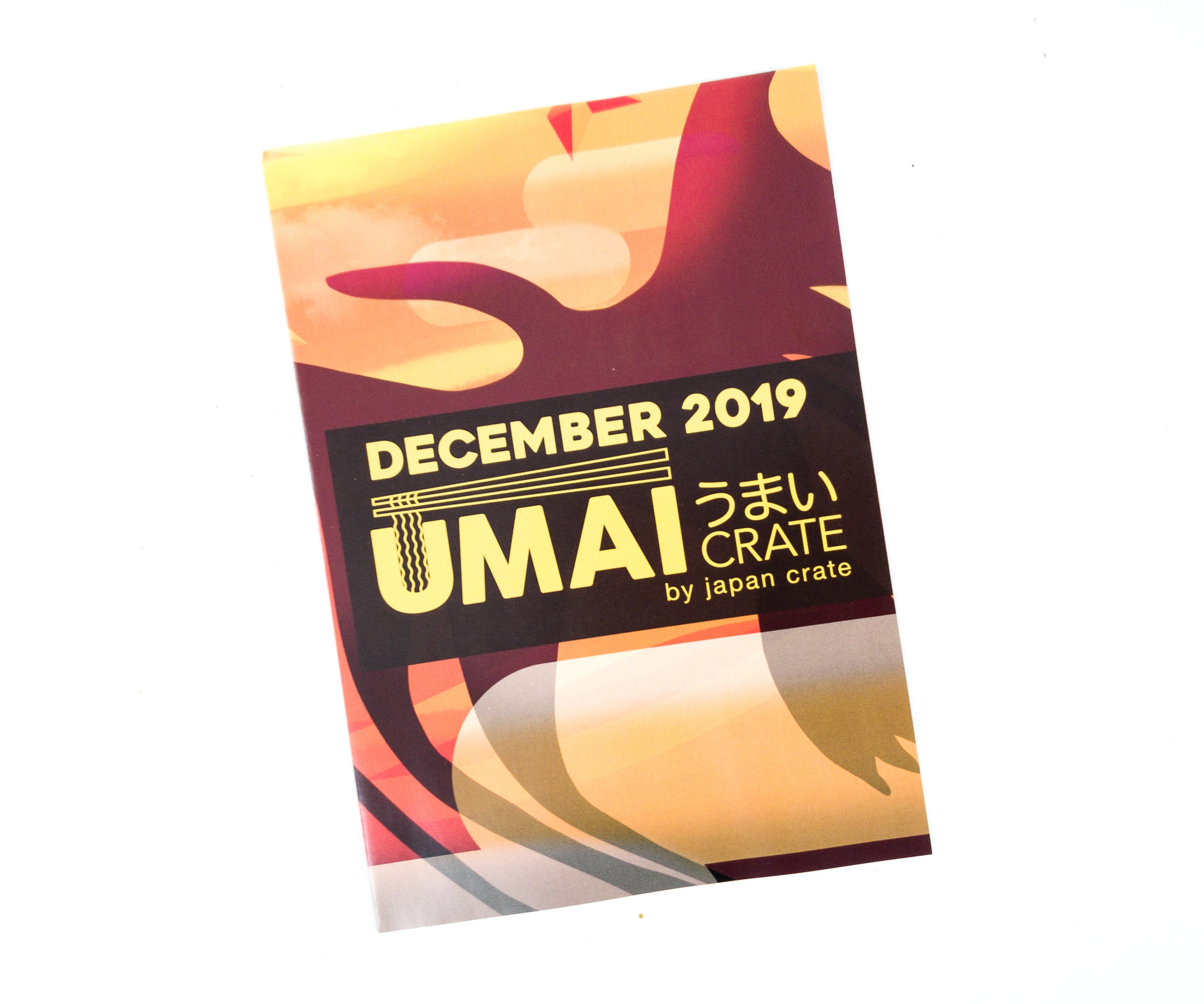 It includes a booklet that contains a couple of fun articles about noodles and the noodle eating culture in Japan.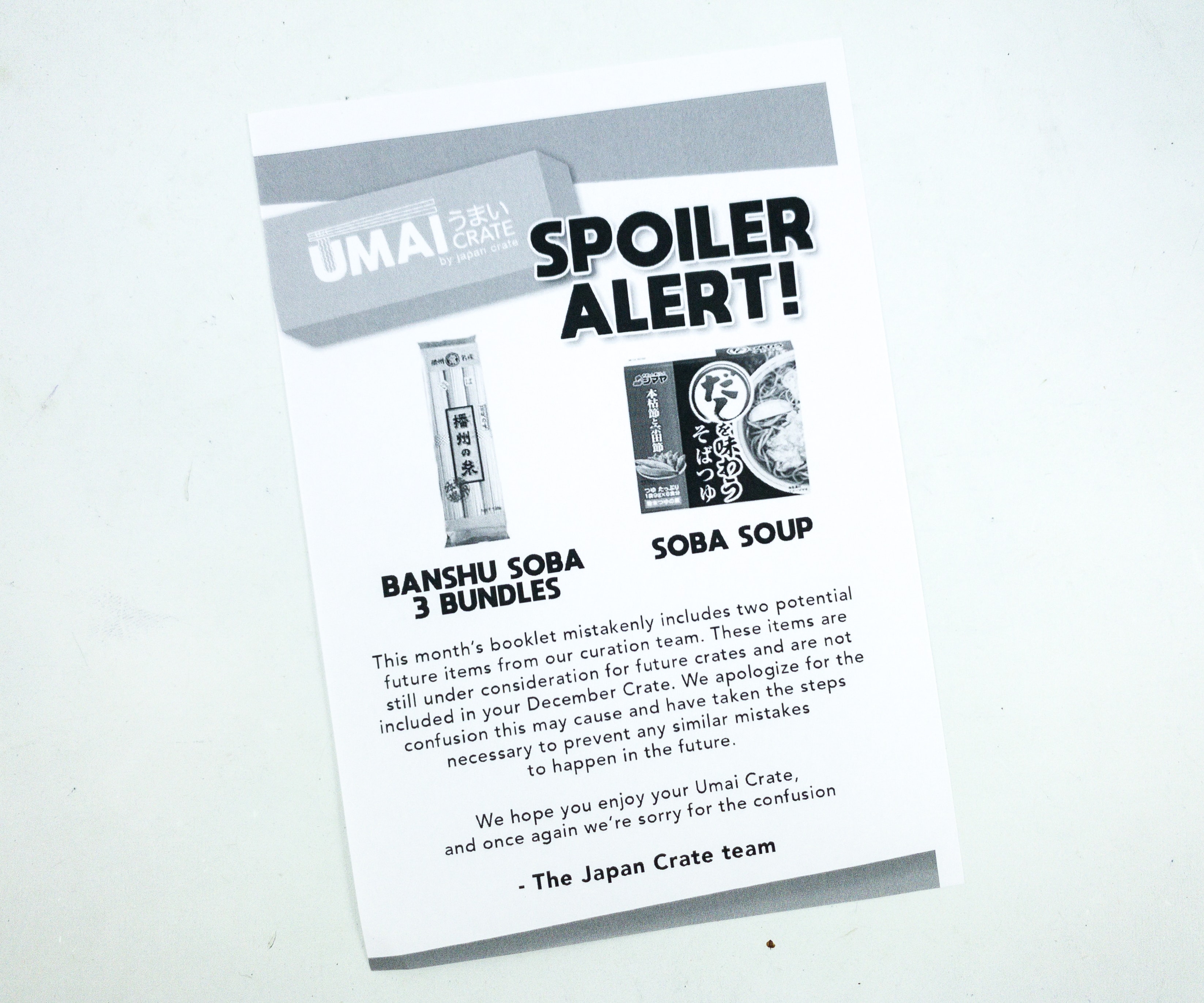 There's a note about mistakenly included Banshu Soba and Soba Soup on the information sheet. They made it clear that these two items are only potential inclusions on the future crates.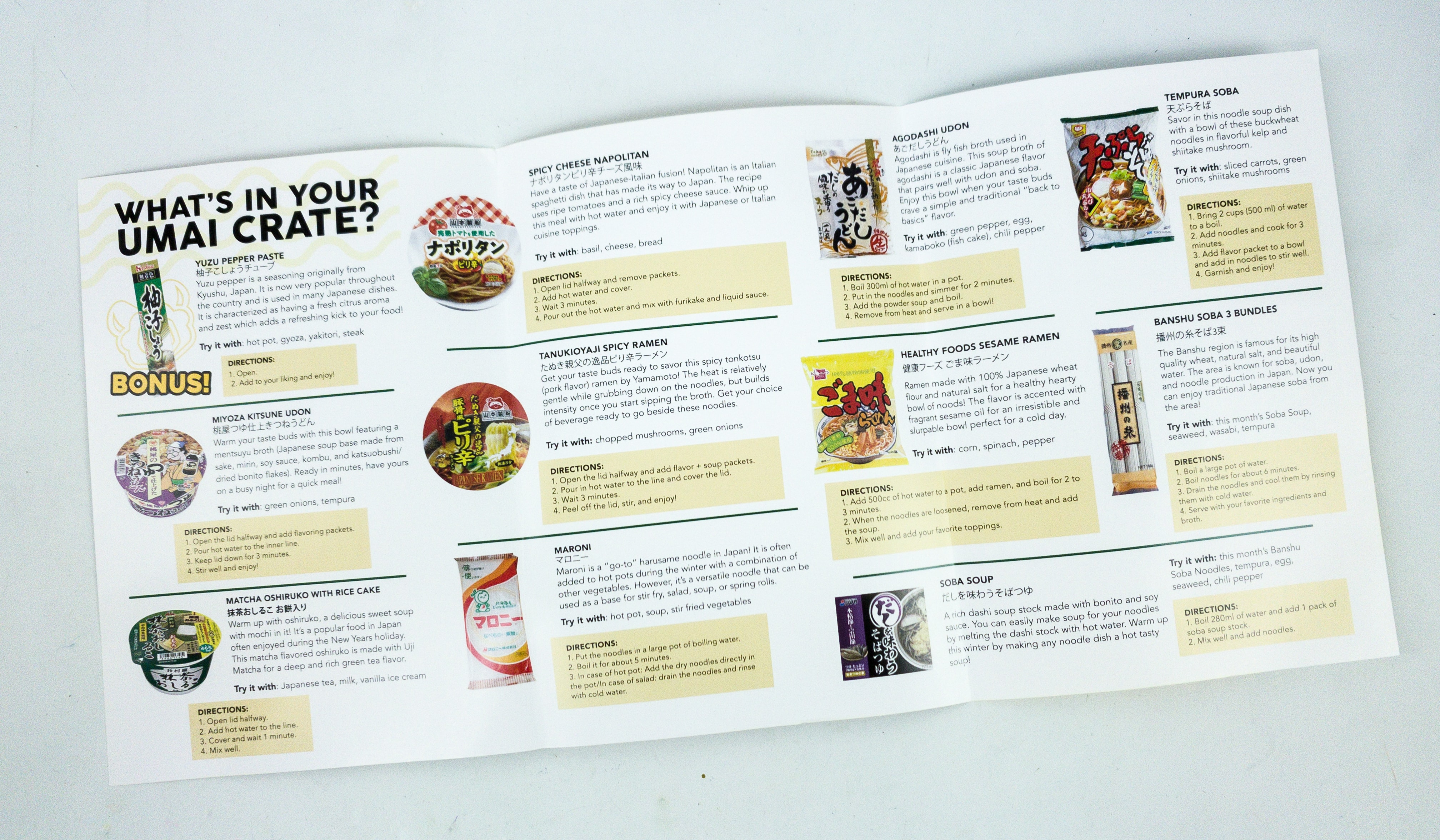 There's a list of all the items in the box, with their specific descriptions and directions for cooking. We also got a bonus item, which is the Yuzu Pepper Paste!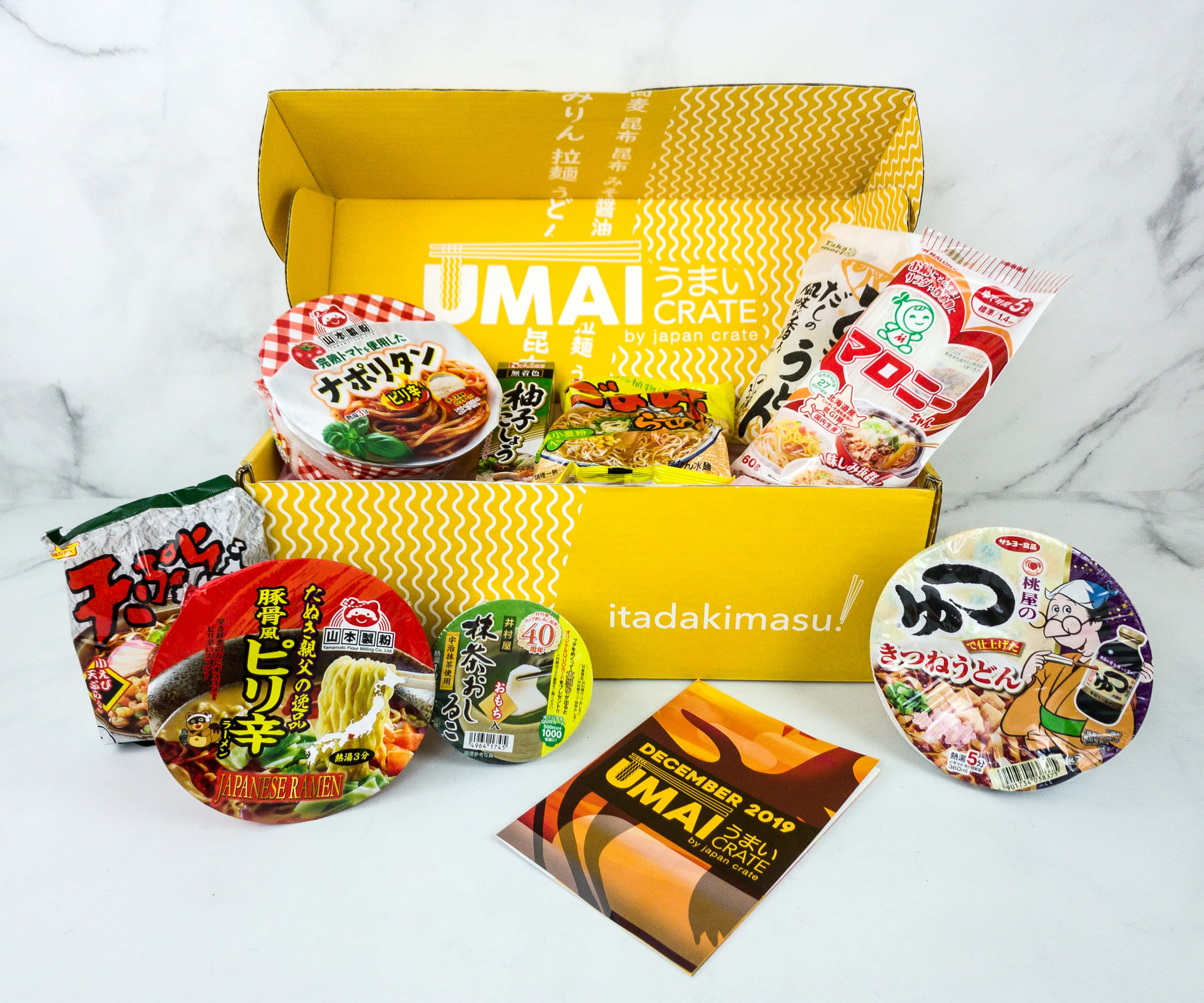 Everything in my December 2019 Umai Crate box!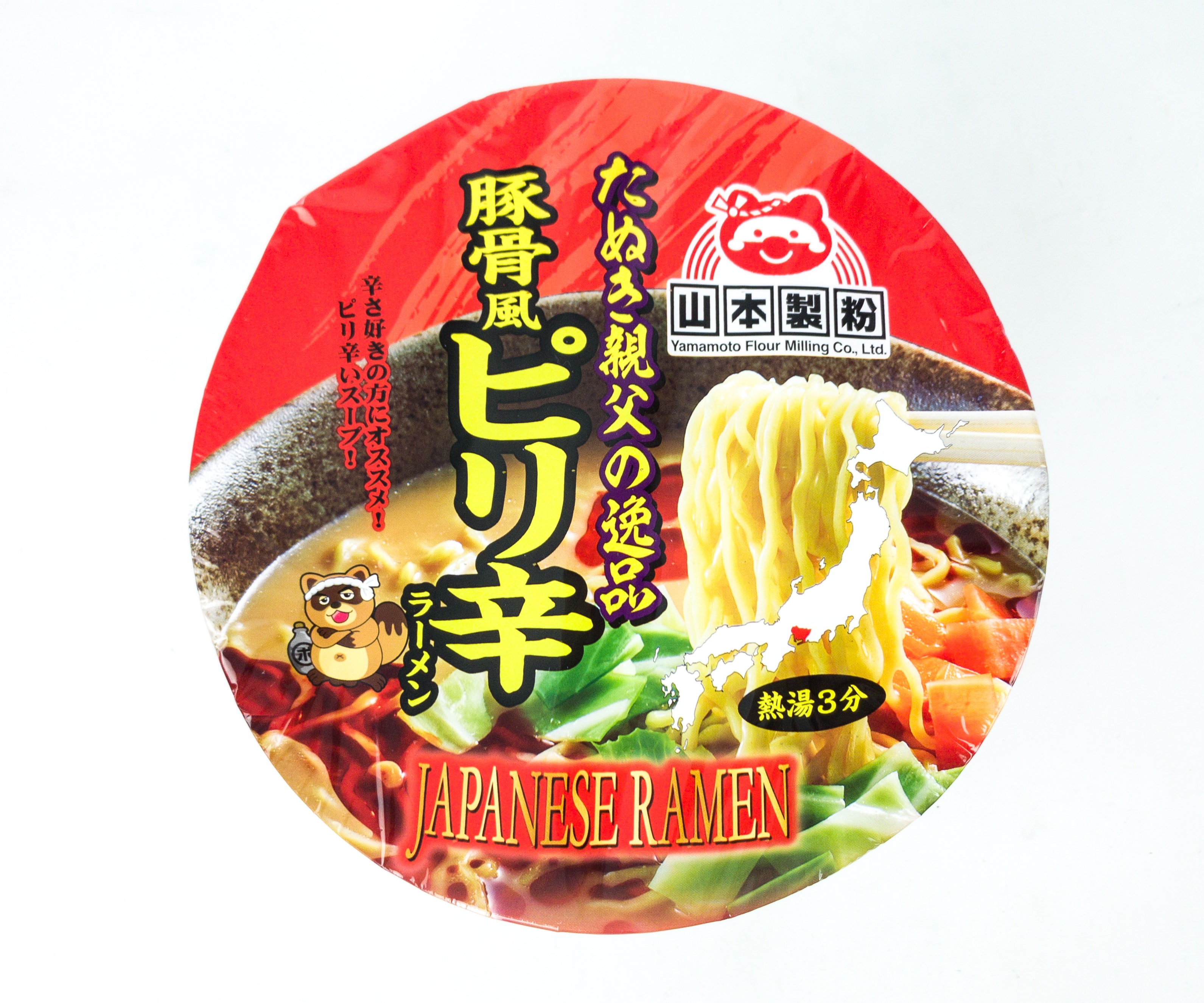 Tanukioyaji Spicy Ramen. If you love spicy noodles, this one is perfect for you! This spicy ramen starts off okay when it comes to spiciness, and it becomes more intense when you sip the yummy broth.
We've tried this before and we don't mind having it again because it's really good!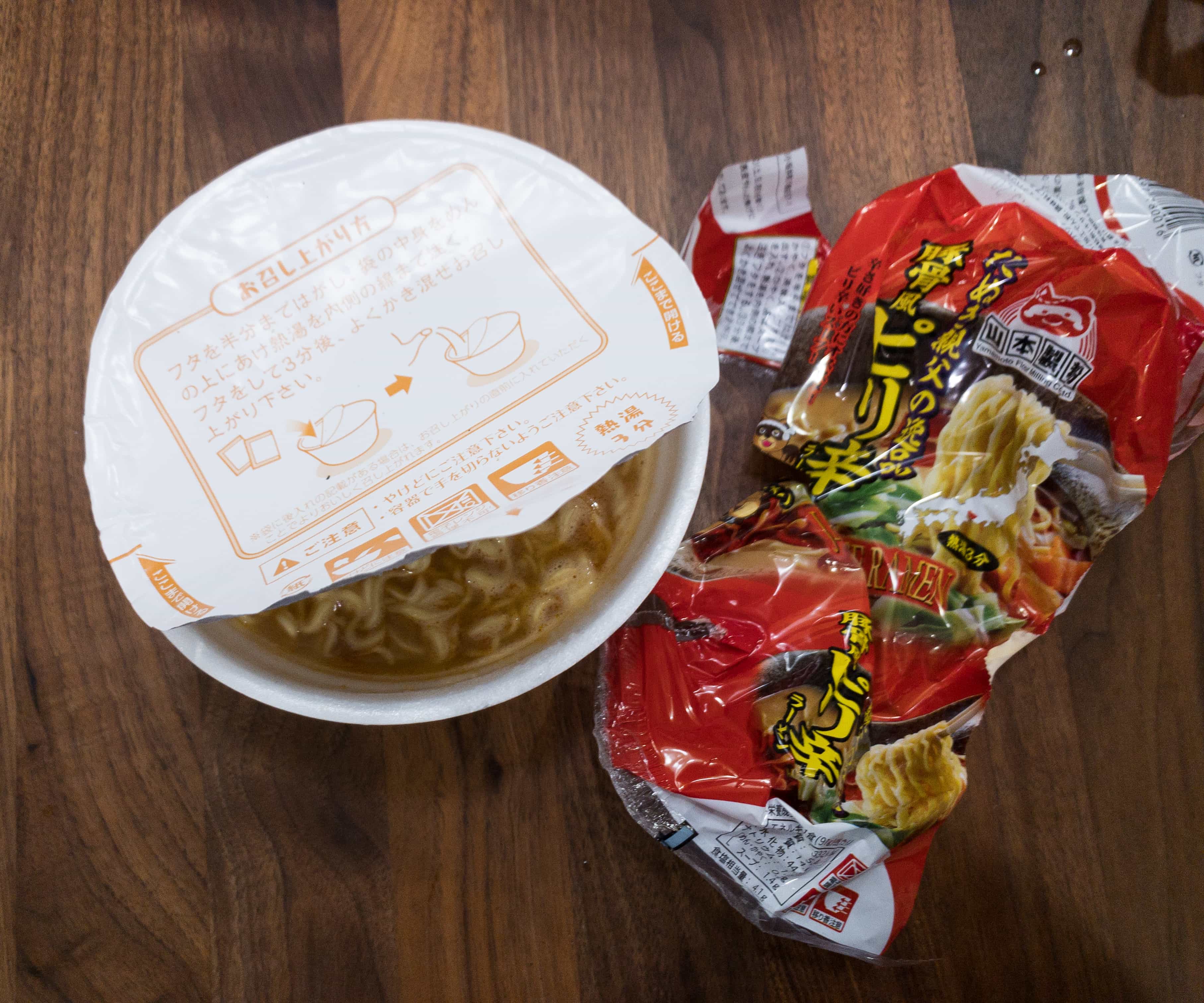 Here we go! First bite and we're already loving it, as the flavors come together amazingly. The noodles go perfectly with the spicy broth!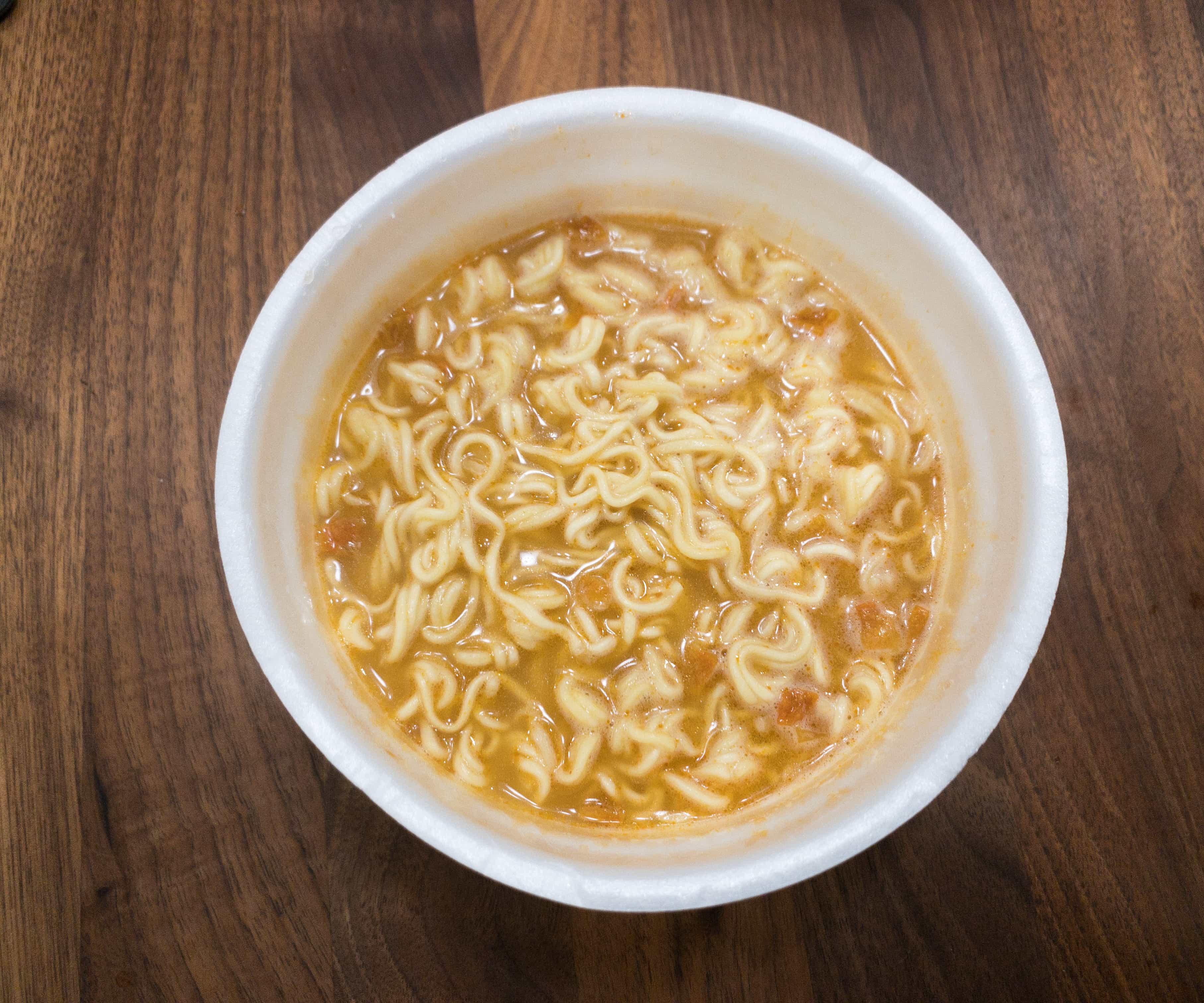 The noodles were chewy and firm. We had them as is but you can also top it with some chopped mushrooms and green onions.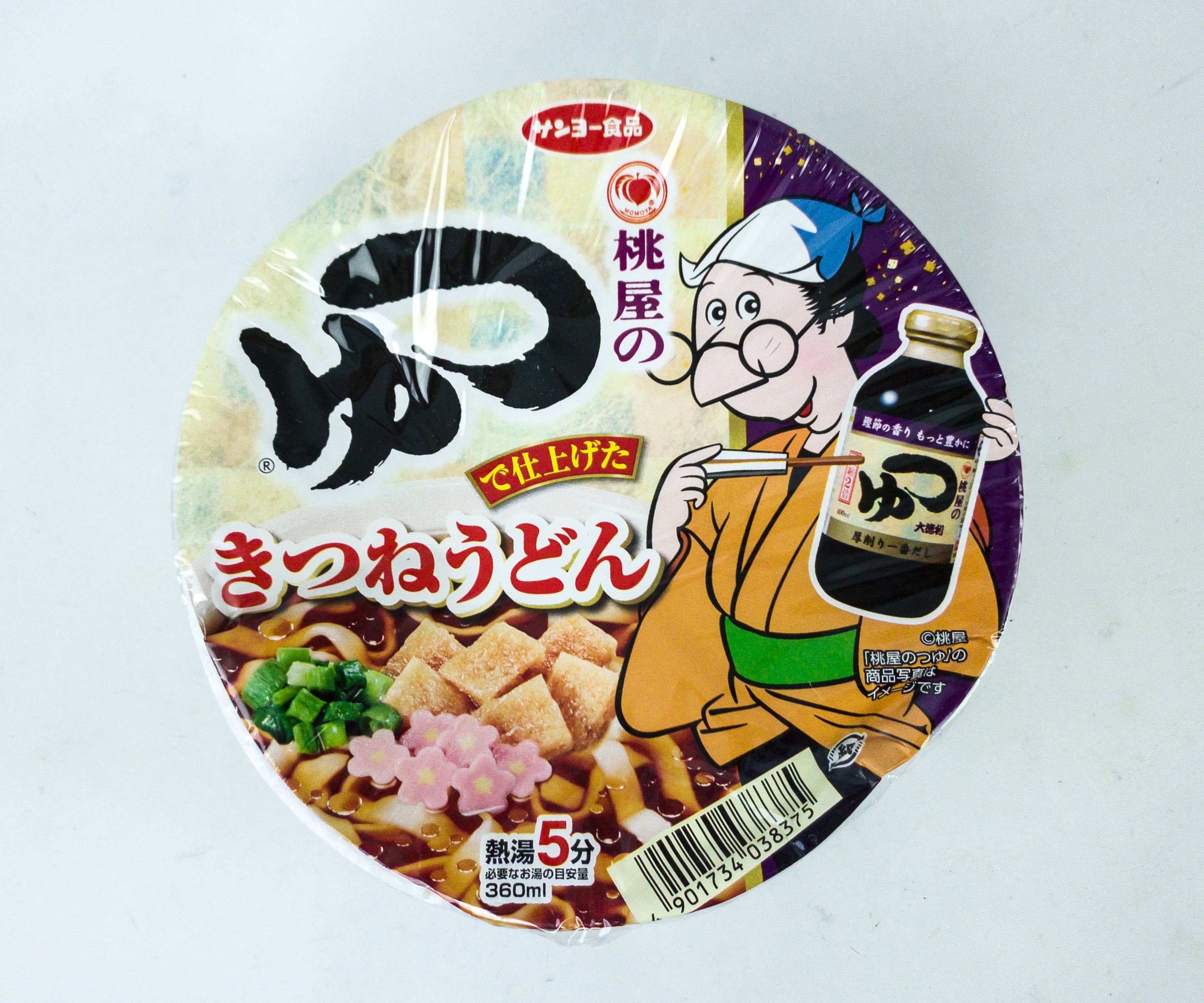 Miyoza Kitsune Udon.  Kitsune Udon is a famous dish in Japan. It's made up of thick udon noodles, served with a fragrant dashi broth and topped with sliced or whole deep-fried tofu, popularly known as aburaage. The name of the dish came from an old folk tale that says foxes, or kitsune, loves deep-fried aburaage!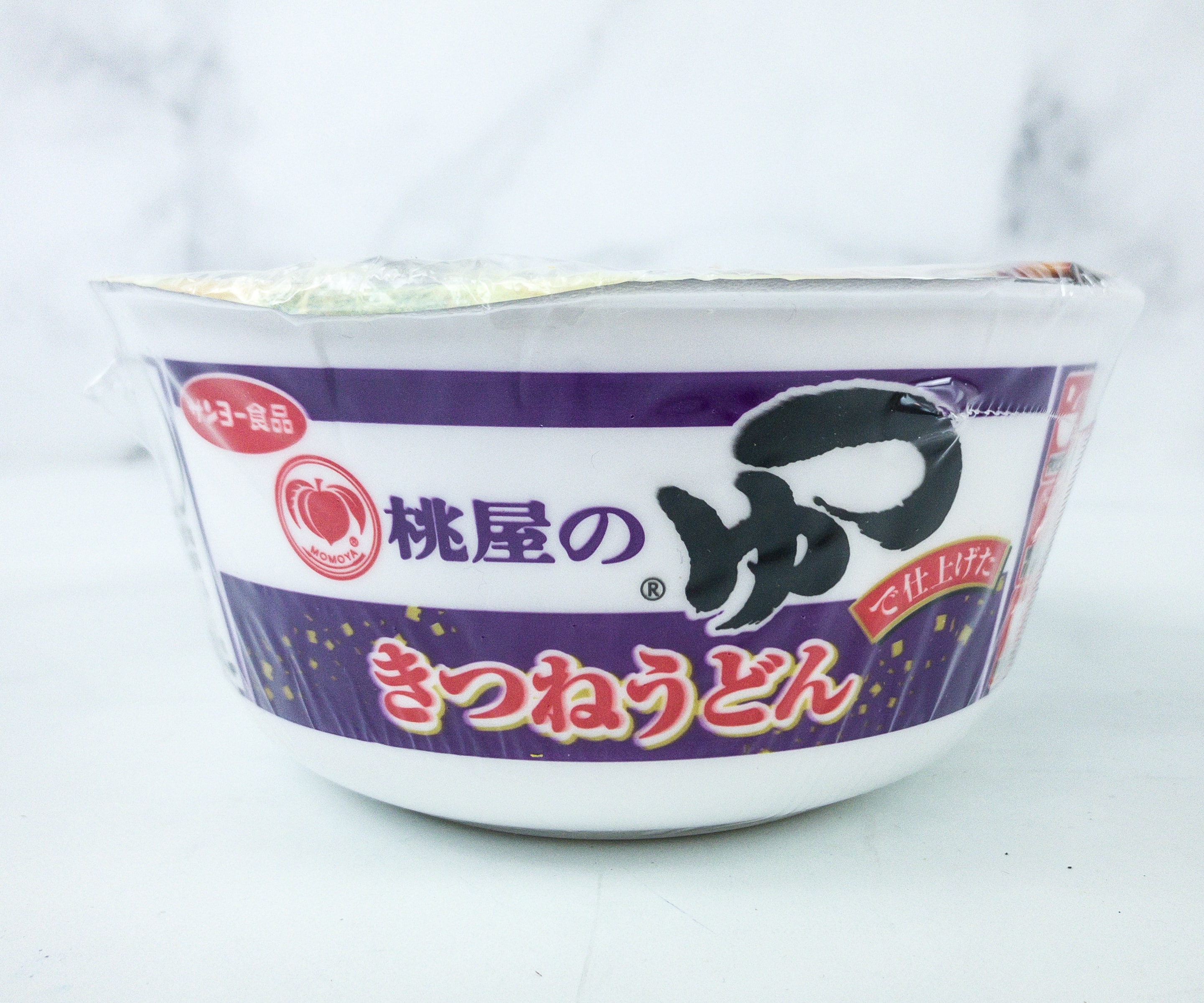 This delicious bowl of noodles features a Mentsuyu broth which is made from sake, mirin, soy sauce, kombu, and dried bonito flakes. It's one of the fastest ways to prepare yourself a warm and hearty meal despite your busy day!
Spicy Cheese Napolitan. It's a fusion of Japanese and Italian cuisine. The marriage of two cultures in this pasta dish is simply amazing.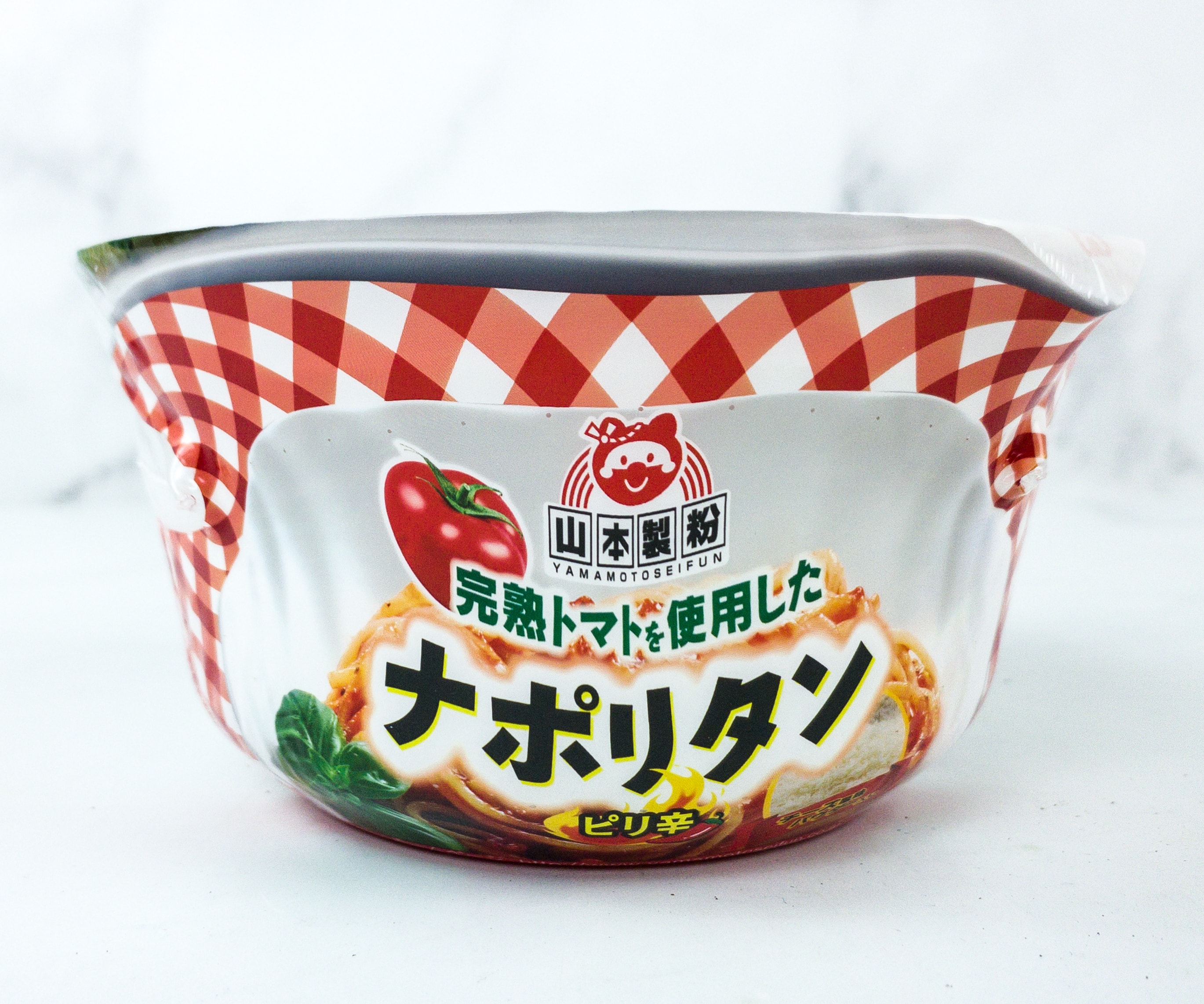 You can also top it with basil, more cheese, and pair it with toasty bread! The box gave us a recipe to try with the Napolitan noodles, which is the Napolitan Omu-Noodles!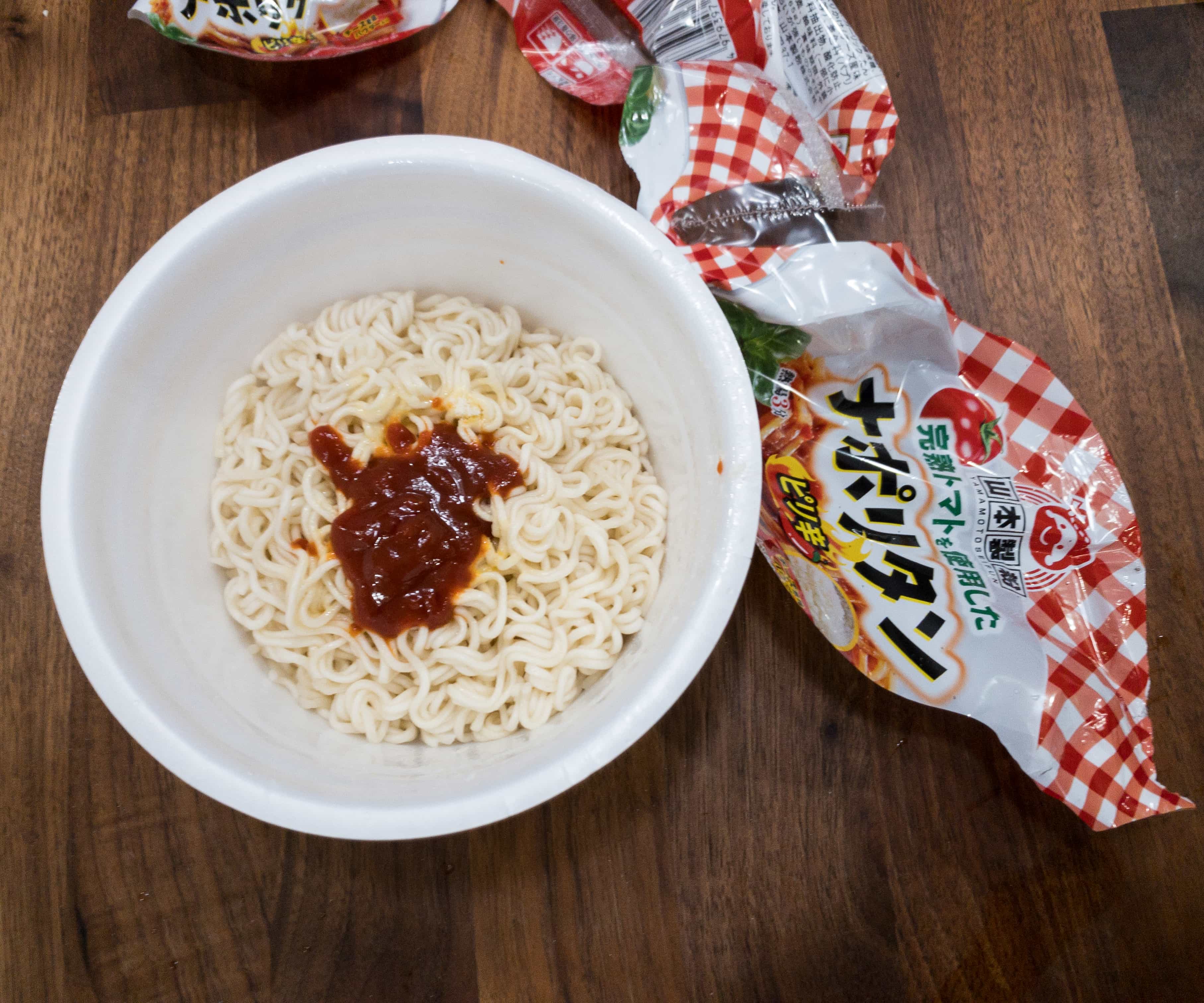 We had them as is, but they're still so good! There's not a lot of sauce in the pack, but they're flavorful and they coated the noodles really well.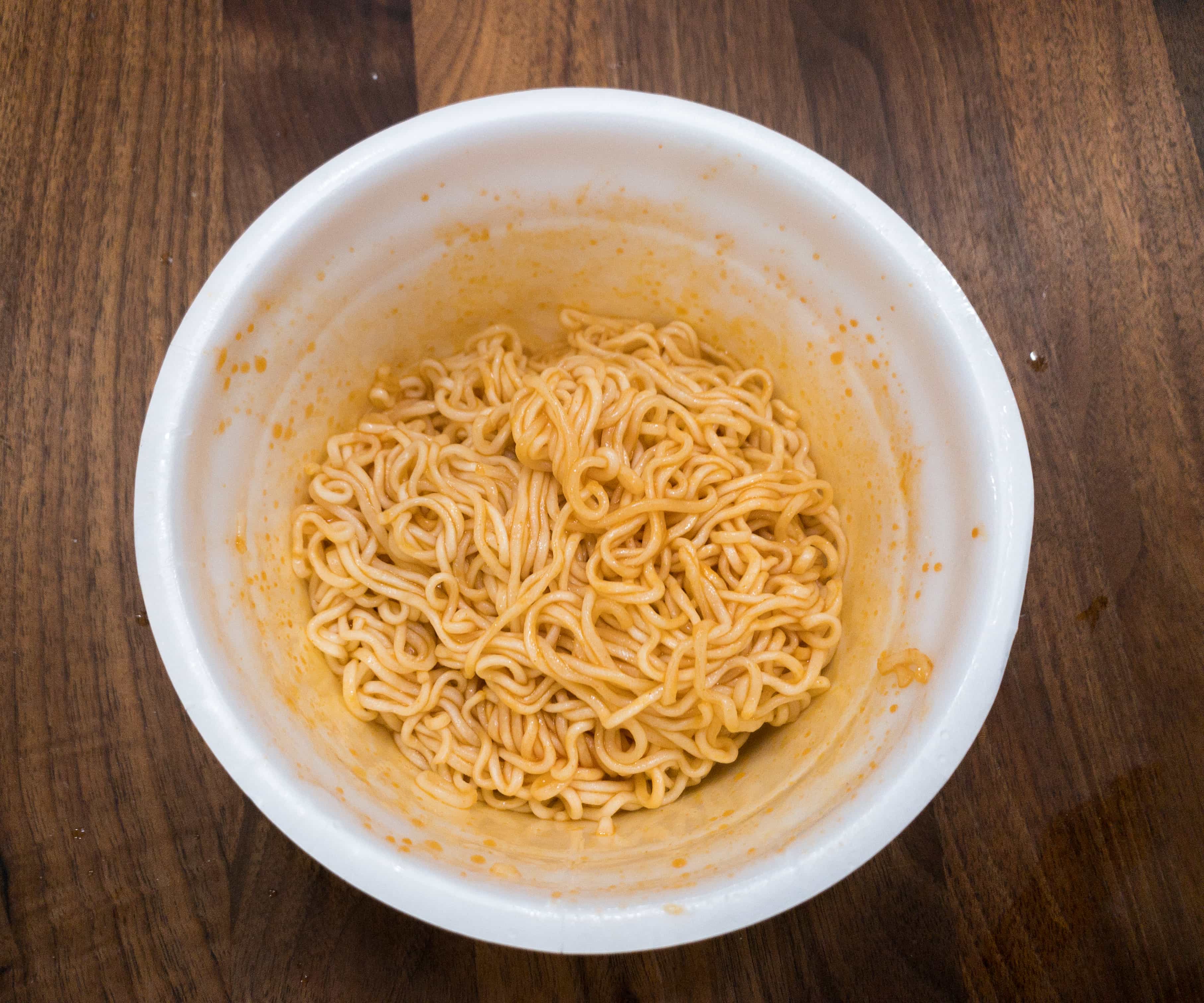 Look at the noodles smothered with the sauce made with tomatoes and spicy cheese sauce. The dish is rich and creamy!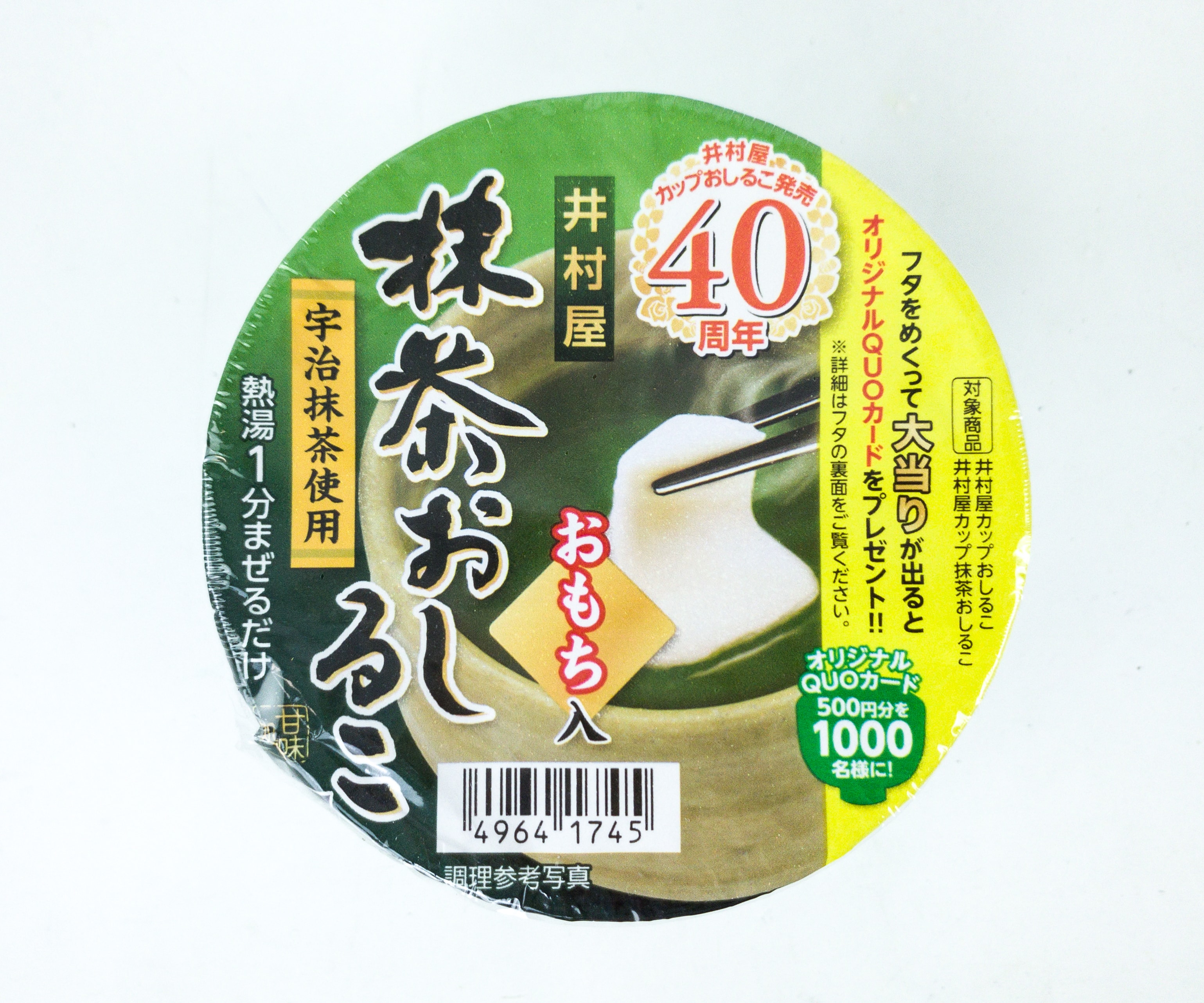 Matcha Oshiruko With Rice Cake. It's not really a noodle dish but a warm and delightfully sweet dessert. Oshiruko is a sweet porridge of boiled and crushed azuki beans paired with mochi. This matcha flavored treat is made with Uji Matcha for a rich green tea flavor!
The rice cake definitely added a chewy texture to the dessert. It'll be best paired with vanilla ice cream, Japanese tea, and milk!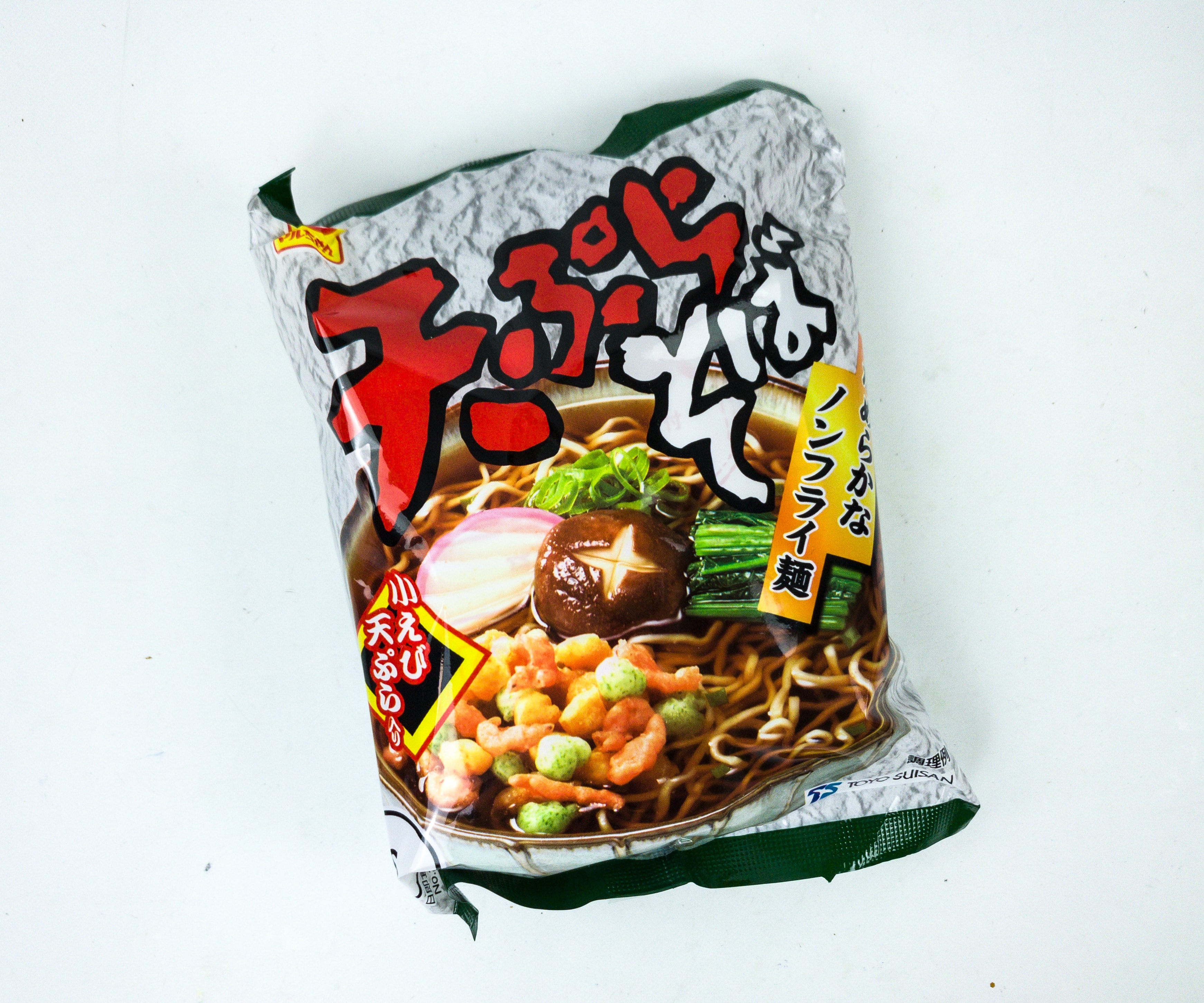 Tempura Soba. This noodle soup dish is made with buckwheat noodles in with tasty kelp and shiitake mushroom. It's easy to make and less salty compared to regular instant noodle packs. You can also add green onions, sliced carrots, or other veggies for more texture and flavor.
Healthy Foods Sesame Ramen. The smell of sesame is really amazing, so I really can't resist this noodle dish!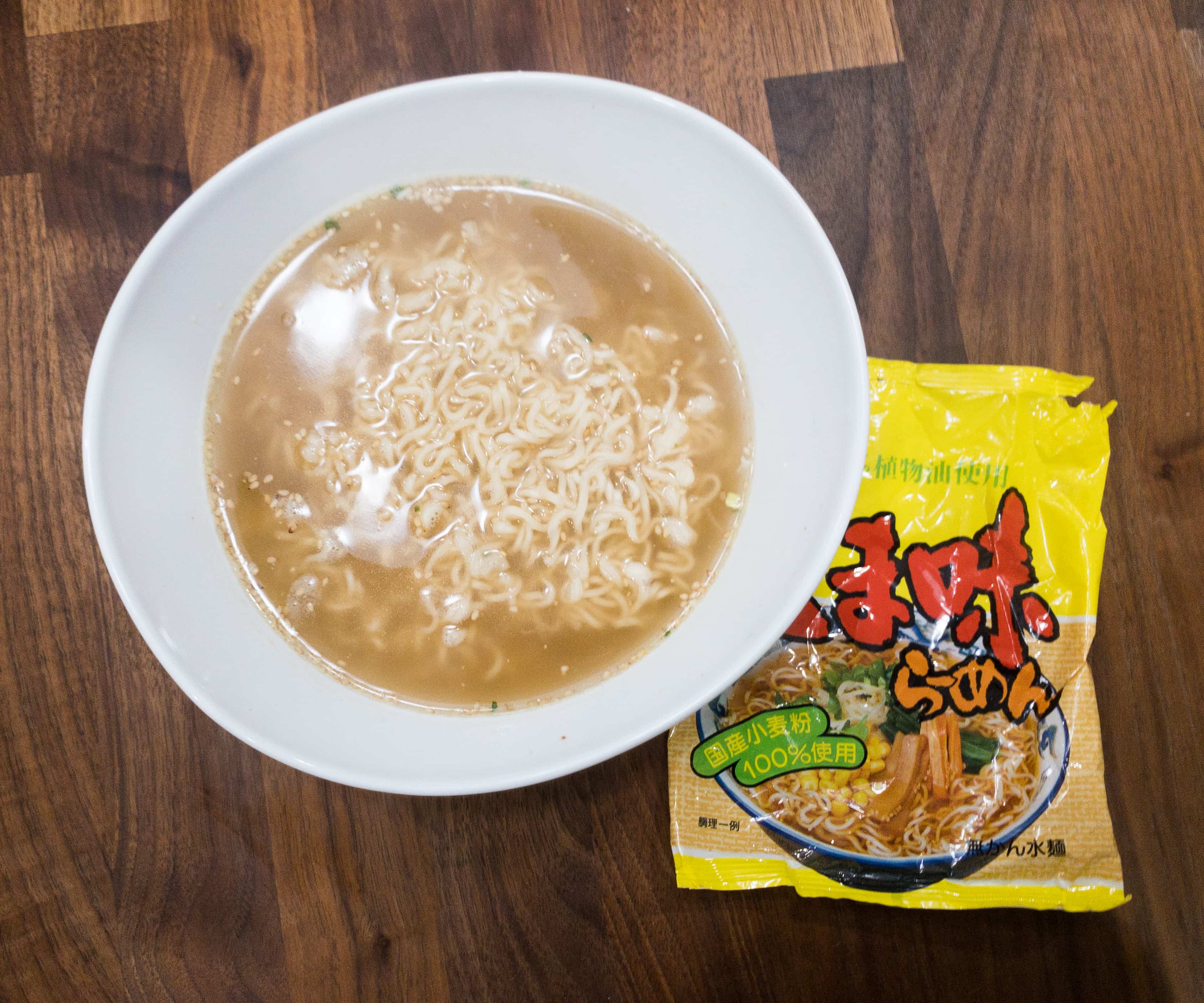 The ramen is made with 100% Japanese wheat flour and natural salt.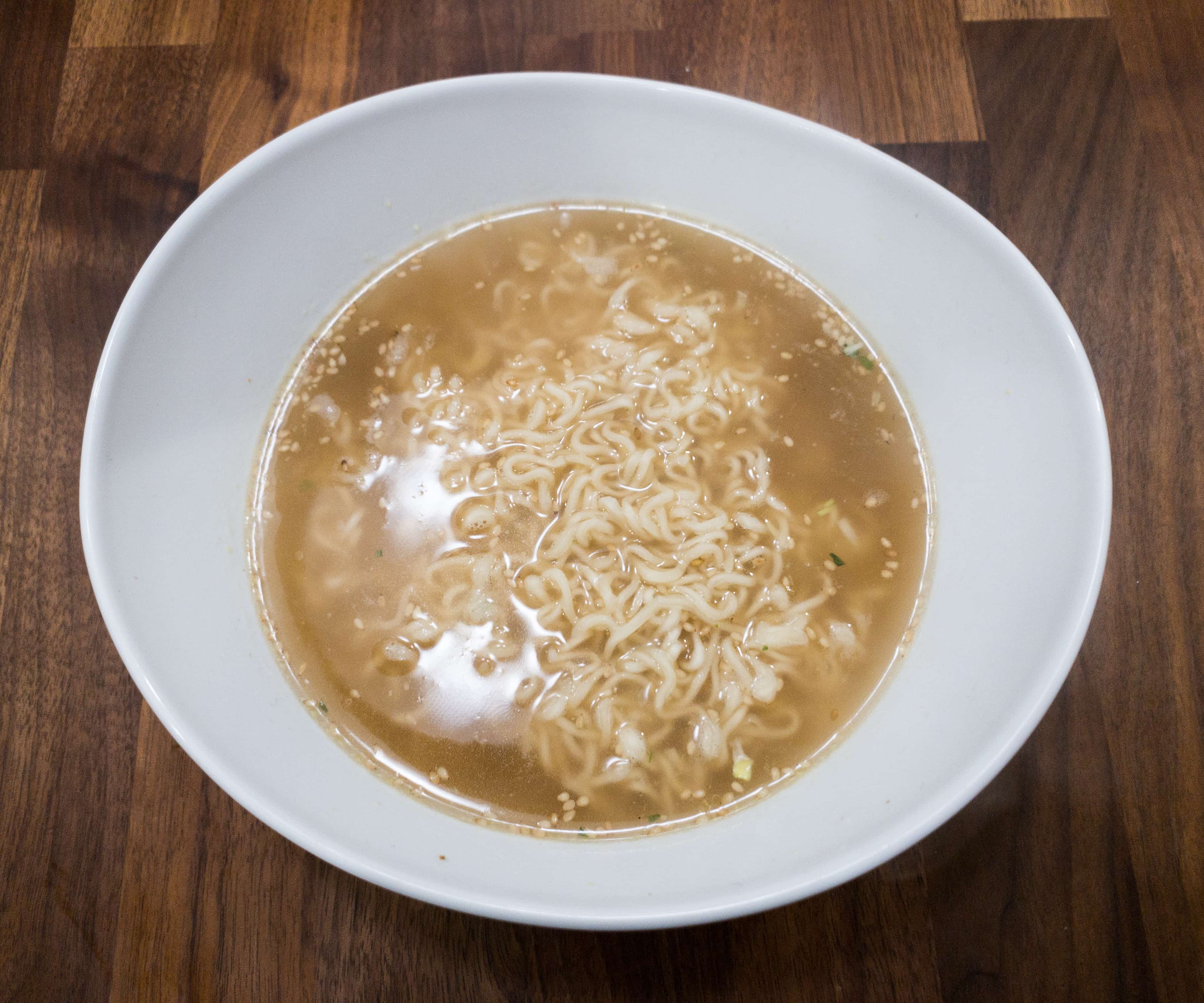 You can add some corn, pepper, and greens like spinach to make the meal more hearty and healthy!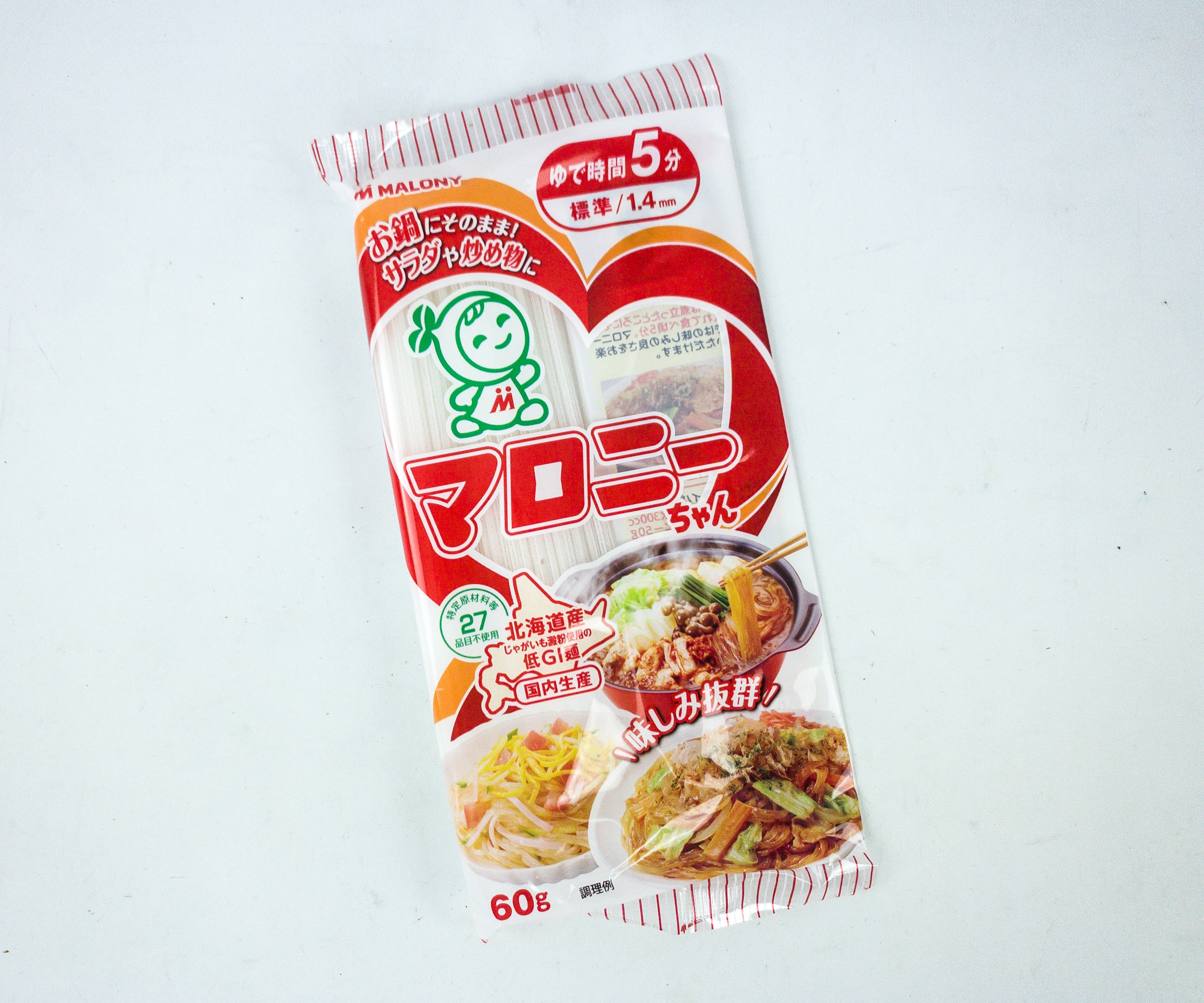 Maroni. For hot pot lovers, Maroni is one of the recommended harusame noodles. This noodle can also serve as the base for stir fry, salad, spring rolls, and soups!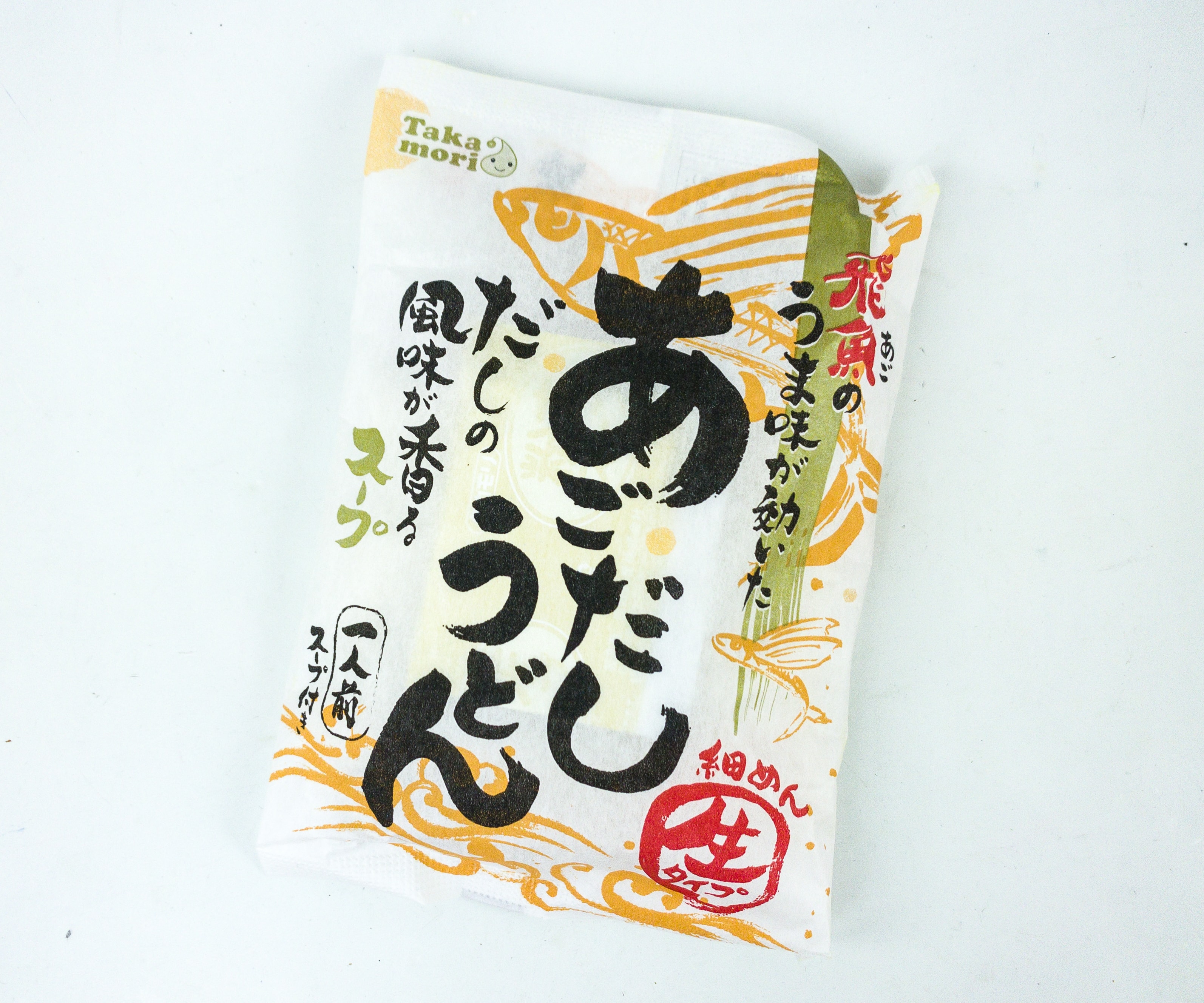 Agodashi Udon. We can use this fly fish broth to make udon or soba more special! Aside from the noodles, you can add egg, green pepper, fish cake known as kamaboko, or chili pepper. It makes a perfect comfort food!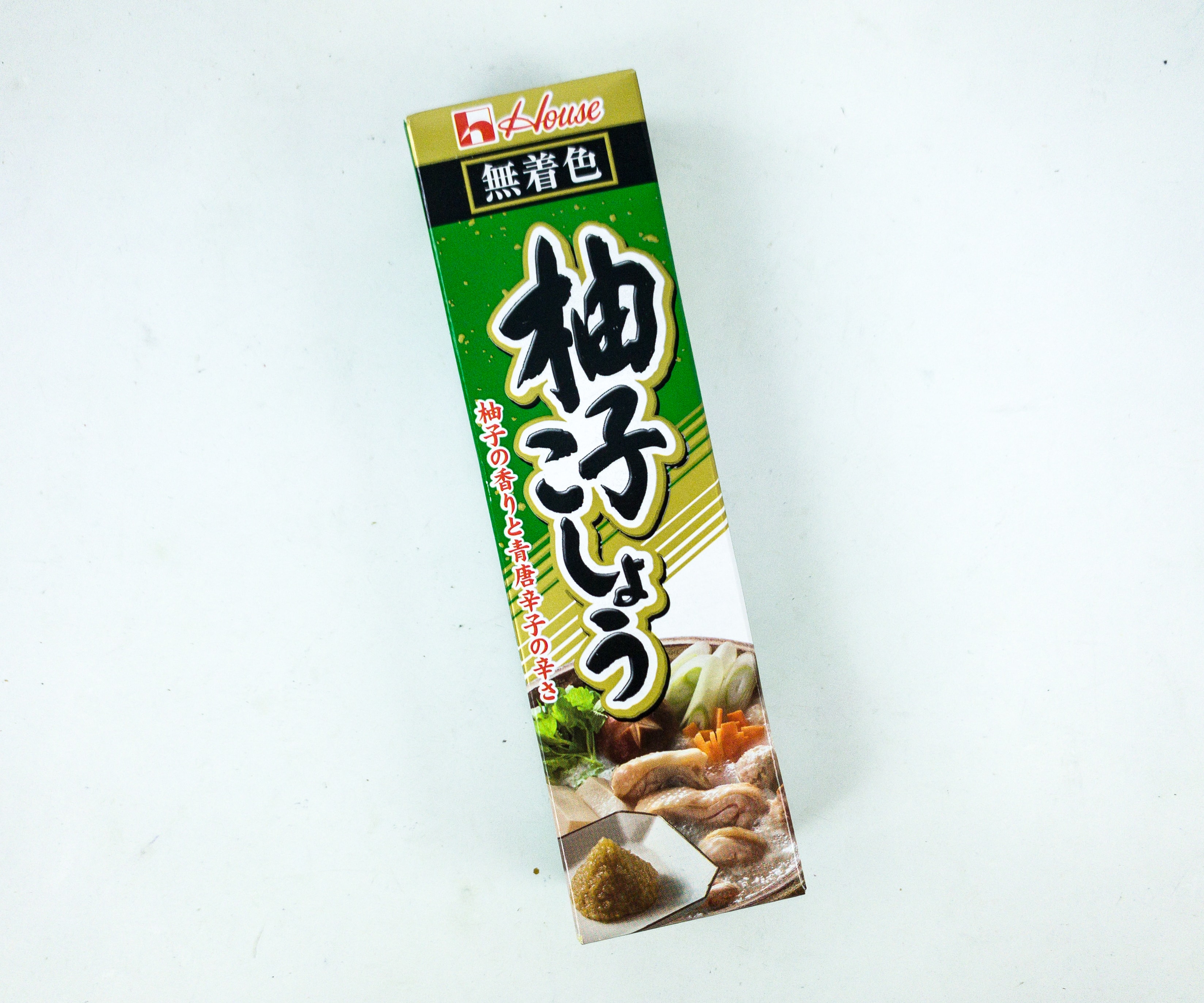 Yuzu Pepper Paste. It's a paste made from chili peppers, yuzu peels, and salt, giving a citrusy and refreshing kick to your dishes. This will be perfect for yakitori, gyoza, steaks, and even hot pots!
Umai Crate never runs out of amazing and unique noodle dishes! Every box contains a fresh batch of noodles featuring different flavors, and they even add seasoning and broth packs to the bunch to make your noodles even tastier. These flavorful noodles are straight from Japan, so you're sure that they're authentic. I'm so excited about the future boxes and for all the new flavors and noodle dishes I have yet to try!
What's your favorite ramen this month?