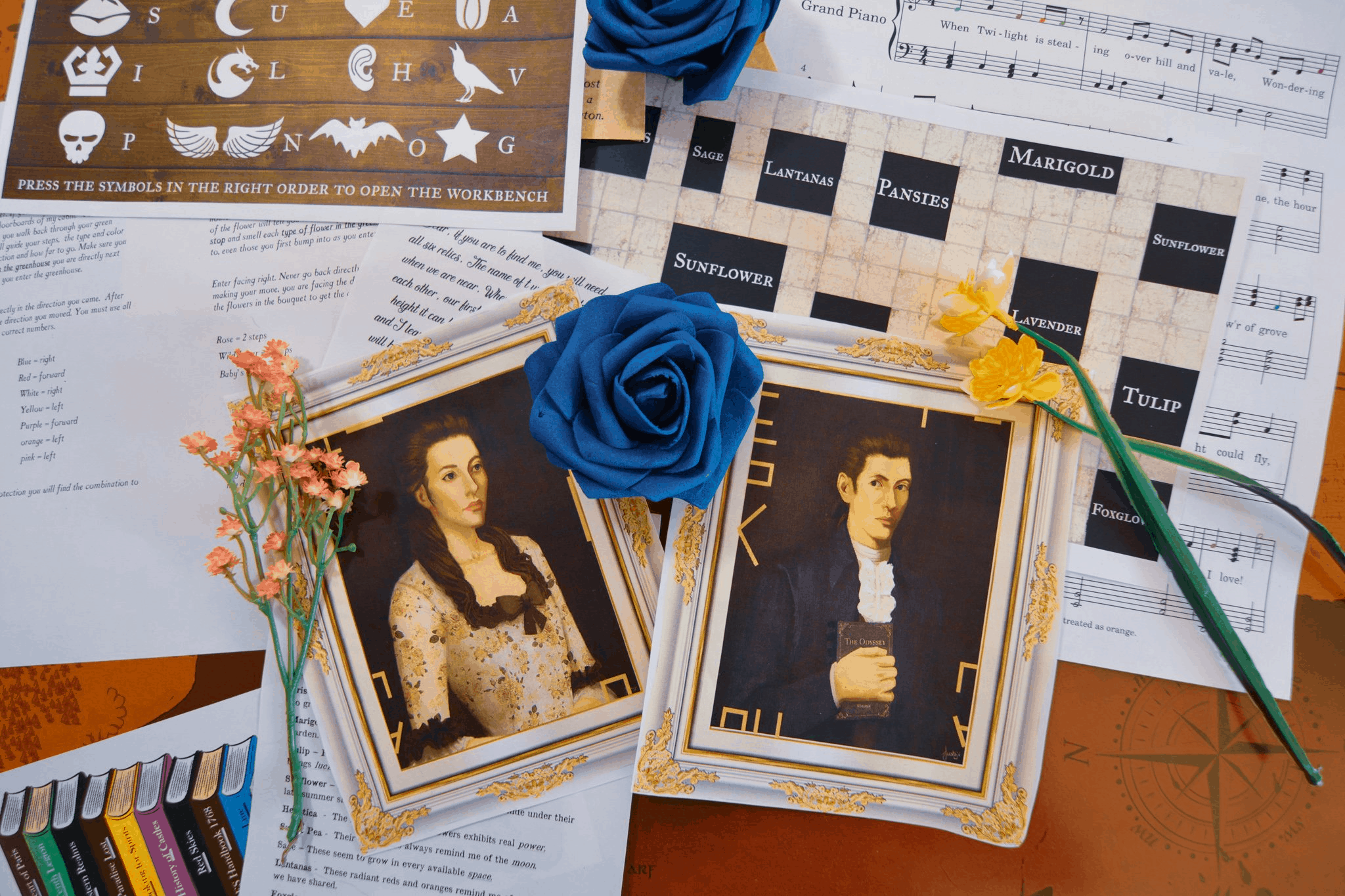 The Conundrum Box mystery and adventure subscription box is now available! This box is $29.99 + shipping, and includes puzzles and narratives that brings Escape Room experience in a box!
We are a subscription adventure in a box game full of puzzles, clues, ciphers, and deep story driven narratives. Each of our adventures happen in a season, with an overall story arc linking each month's box to an exciting climax at the end of the season. Each month you will receive a new adventure in a box, all four seasons each year are connected by a larger overall narrative.

The Conundrum Box is designed for the family, but when it is children playing alone, the difficulty level is designed for about 12 years and older. We have an educational puzzle adventure for younger kids (8-14 years old) called Codename Conundrum that will be launching at the end of the year. These adventures teach different subjects while adding in the puzzle adventure element. While also a subscription box aimed at home use, interested teachers should contact us for a classroom discount.
DEAL: Get 10% off your first box! Use coupon code FALLFUN.
Here's how it works:
When you sign up for The Conundrum Box, every month you will receive a game. Our games come in "seasons" which consist of three games that are related to each other in theme and tell an over-arching story. When you subscribe you will come into the season we are currently on.
We also have the spoilers for the January 2020 The Conundrum Box! 
The new season is themed The Great Explorers Society and The Orient Express!
The extravagantly wealthy J. D. Pritchard has the find of a lifetime for any adventurer, the original manuscript of 1001 Arabian Nights.  He has decided that he will auction off this prize, but first all potential bidders must join him on an elaborate ride on the Orient Express, on which he plans to wine, dine, and determine a party worthy of having his prized possession.  You are sent to impress Pritchard for your client, but something goes terribly wrong and now it is up to you to solve a mystery, save the train, and get that book, all before the end of the line!
What do you think of The Conundrum Box? Do you want to see more about this kids knee high sock subscription in a review?