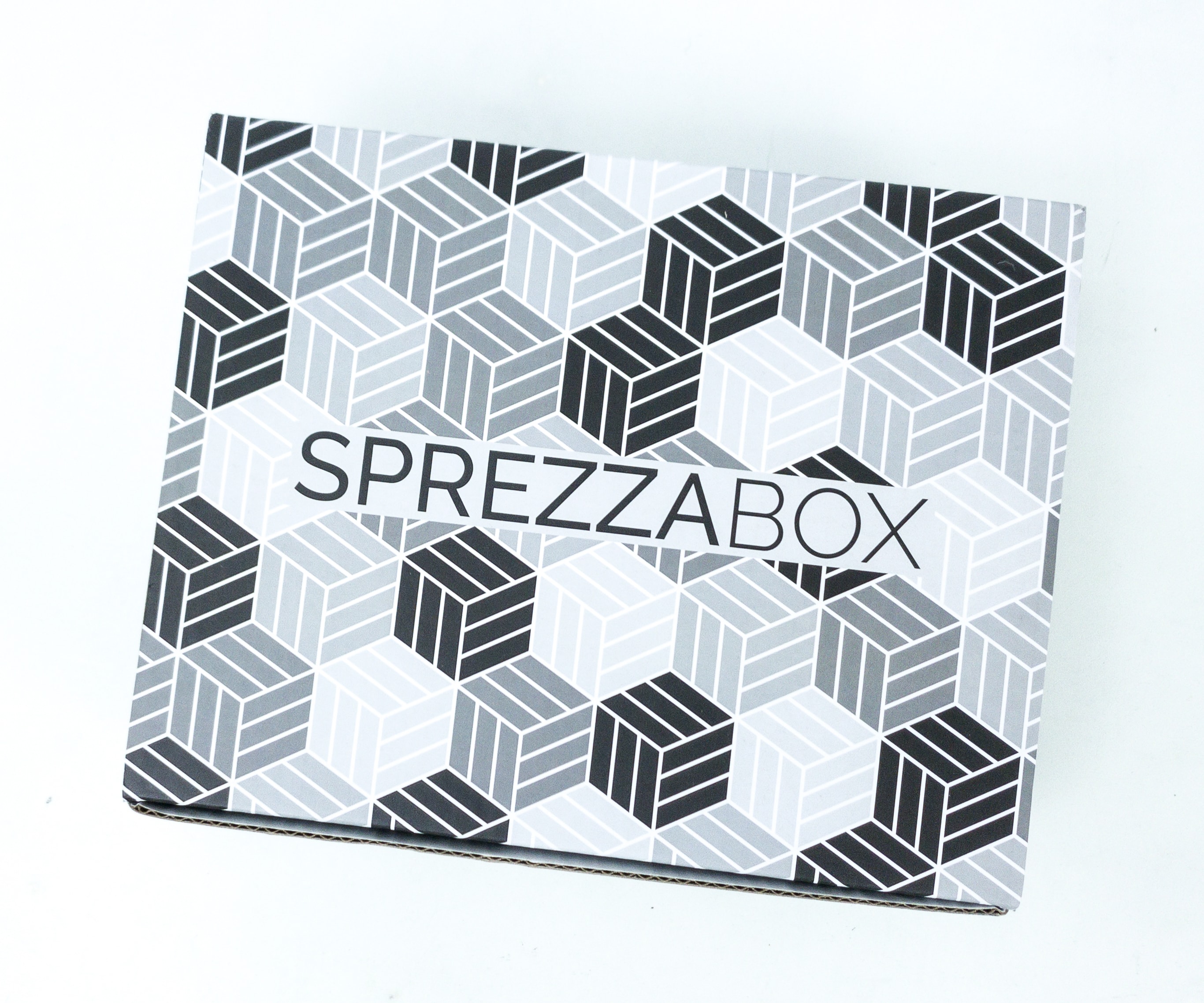 SprezzaBox is a monthly men's accessories subscription box. Each box includes 5-6 high-quality accessories or grooming items, all for $28 per month.
SprezzaBox has recently launched Pick Your Own Box, which allows customers to customize their monthly subscription! Once you place your order, they will send you instructions on how to pick your box. There are 5-6 box options monthly and there's still an option to have their stylists pick for you, in case you'd need help in choosing your box.
This is the review of the Hot Toddy box, one of the selections for December 2019.
DEAL: Use coupon code HELLO20 to save 20% on your first box OR try using code HIGHFIVE  for a special discount.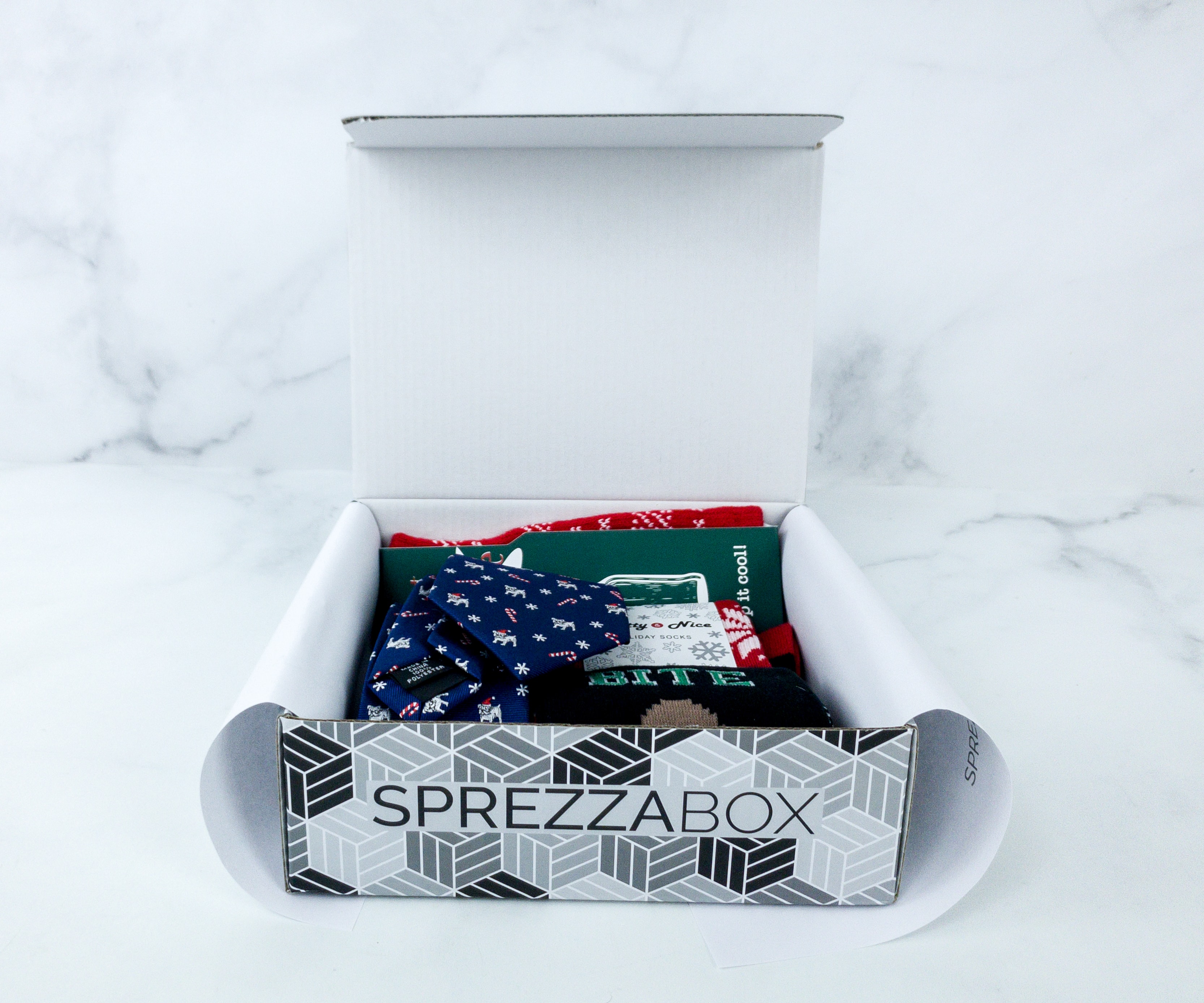 All the items are bundled up neatly.
Items are chosen on the basis of the season and current trends – all curated around a central theme. Selections balance wearable and grooming or accessories, and the clothing items tend to complement each other and are wearable within a single, sharply-coordinated ensemble.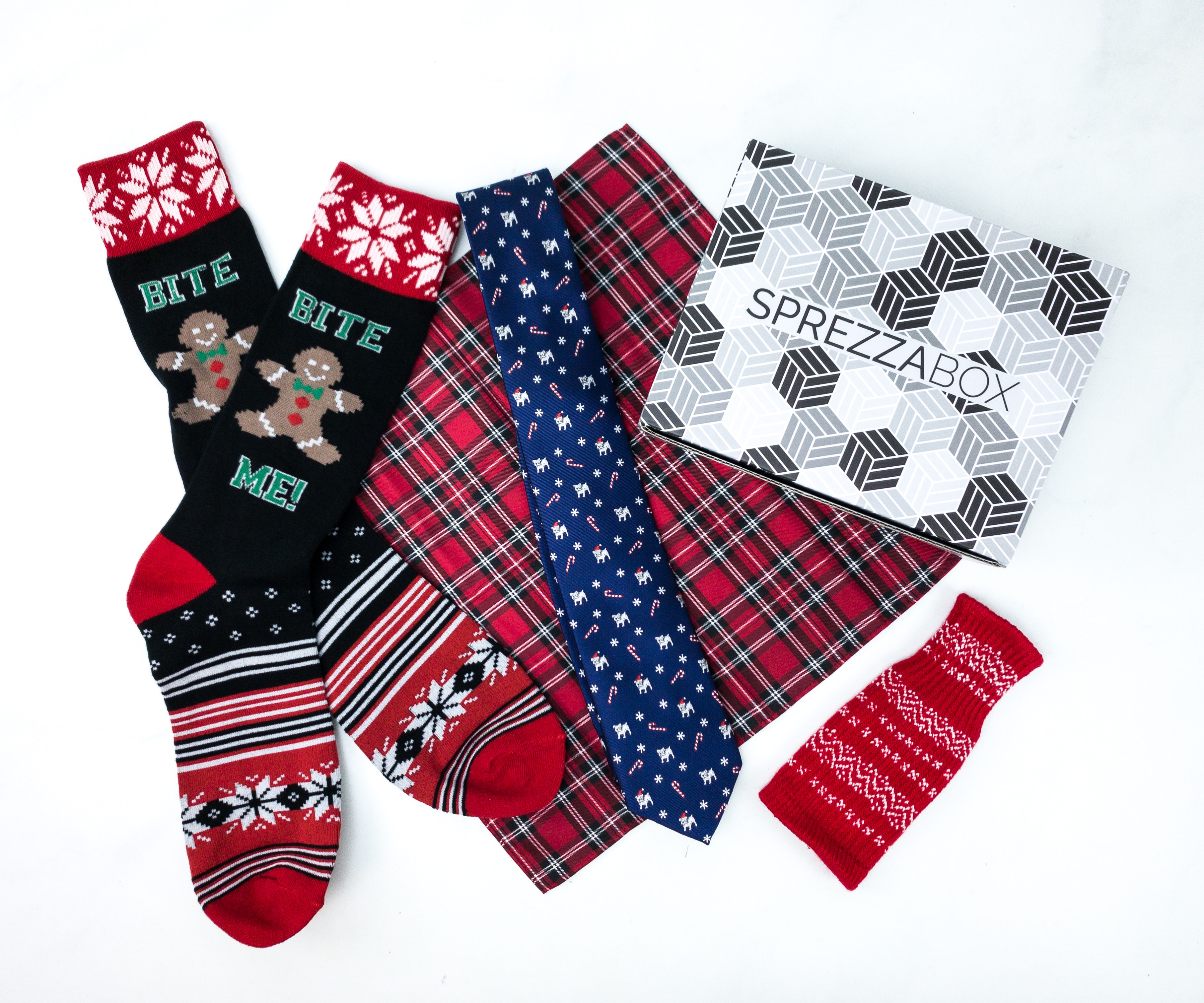 Everything in my December 2019 box!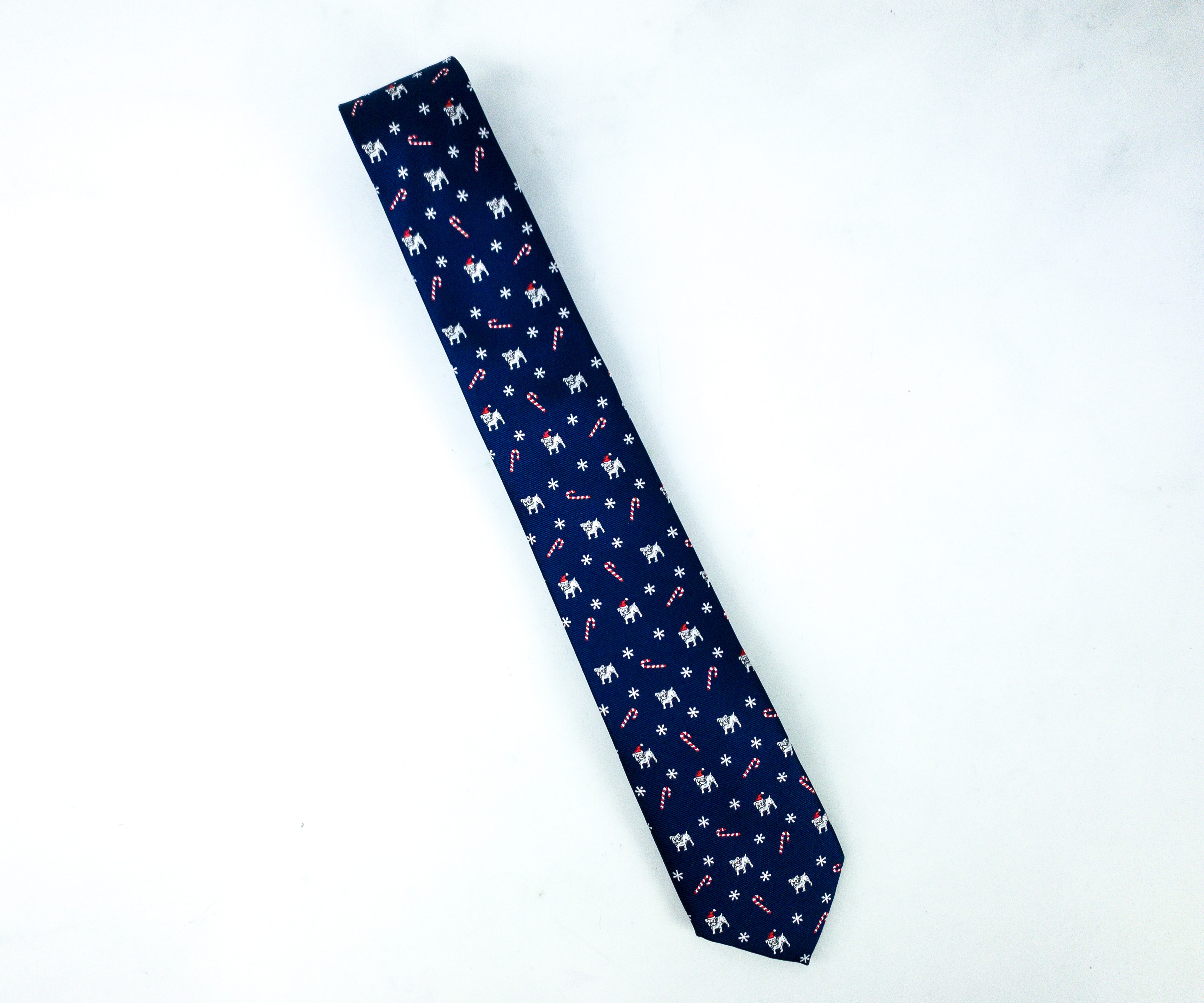 Aristo Ties. This navy blue necktie is so festive and cute. It's primarily made from premium quality fabric such as wool, cotton, and linen.
The prints are all adorable! There are dogs wearing Santa hat, as well as candy canes and snowflakes.
It can perfectly accentuate any holiday attire. The back of the necktie comes with a single strap looper and the logo of Aristo Ties where you can insert the shorter end of the tie.
Sprezza Pocket Square. Made of 100% cotton, this pocket square features a plaid design with red, black, and white lines. It easily adds a pop of color to any dark-colored suit.
Featured at the back of the carton are the three different ways to fold a pocket square: the classic, the peaked, and the unconstructed fold.
This pocket square is soft and lightweight. With its classic look, it's easy to pair with various kinds of suits, holiday or not.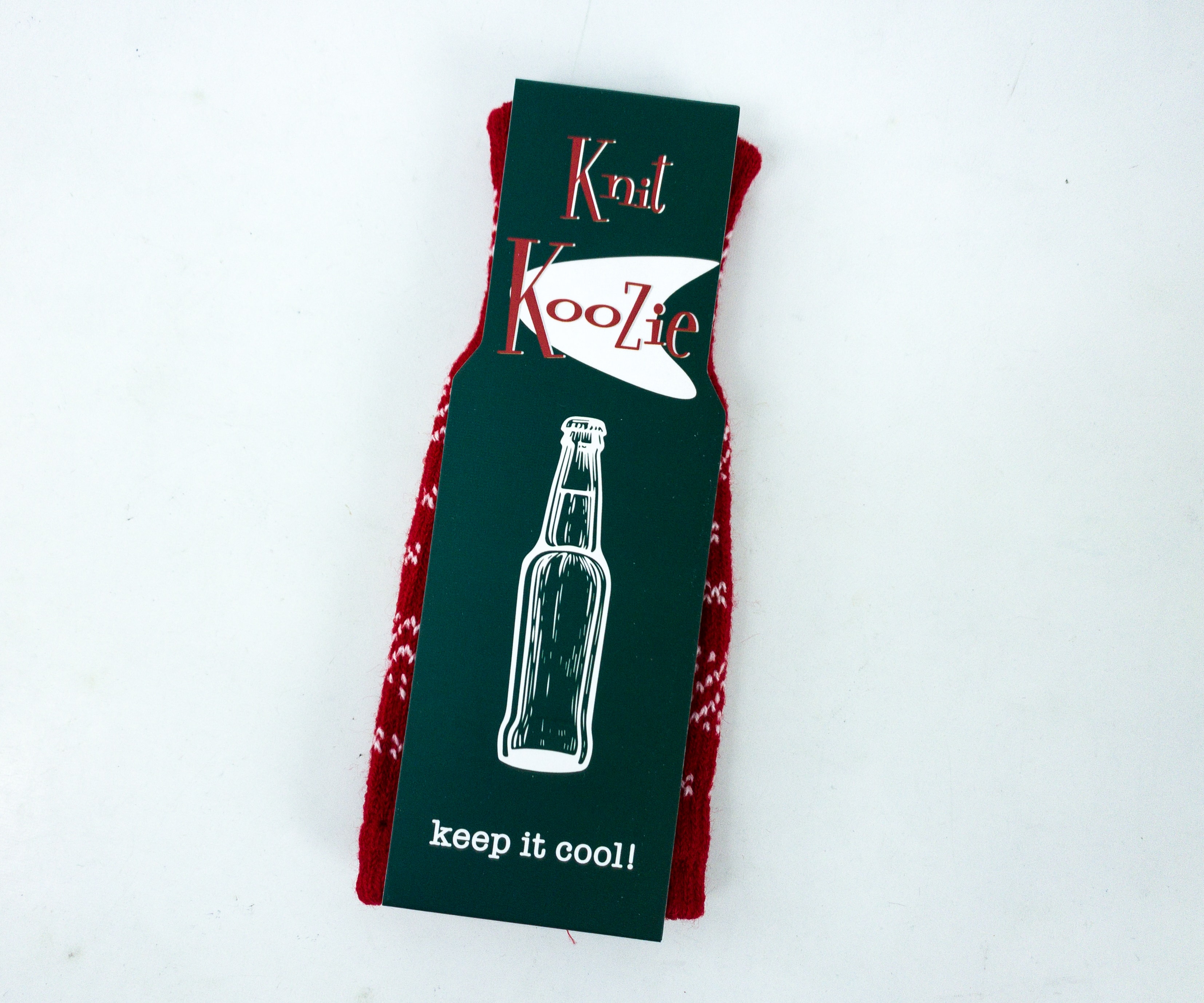 Knit Koozie. The knit koozie is a knitted insulator that fits most beverage containers especially a beer bottle. This bottle sweater has a tag that says "keep it cool!"
The koozie helps keep the temperature of your cold drink for a long time while keeping your hand warm and dry.
The good thing is that this koozie is machine-washable and reusable. I've tried it and it did its job well. The stitching is also quite durable. This hand-knitted acrylic yarn koozie definitely made my drink the coolest-looking one!
Knotty & Nice Holiday Socks. This month's featured socks are, of course, holiday-themed!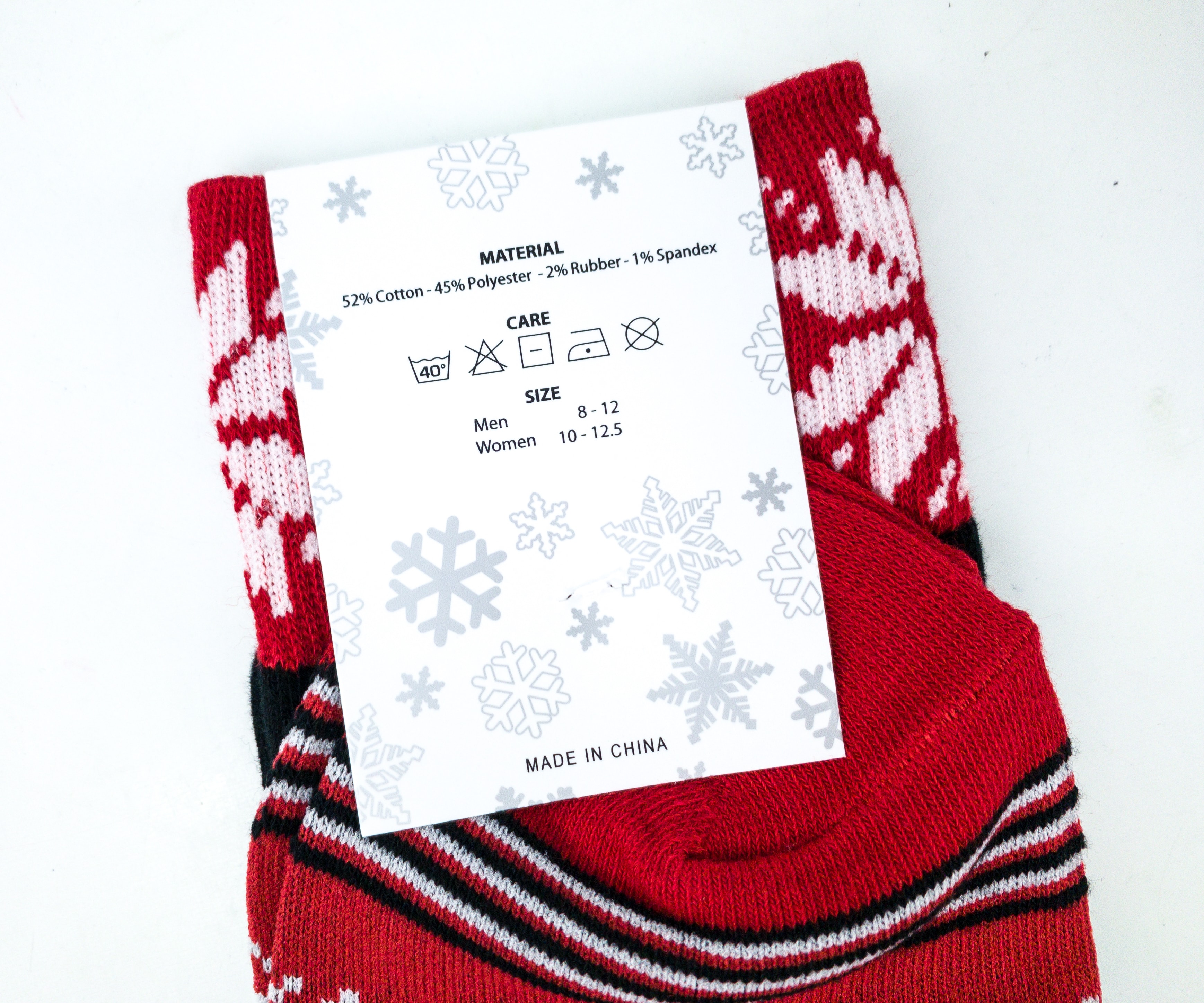 They are made with 52% cotton, 45% polyester, 2% rubber and 1% spandex. The pair fits men's sizes 8-12 and women's 10-12.5.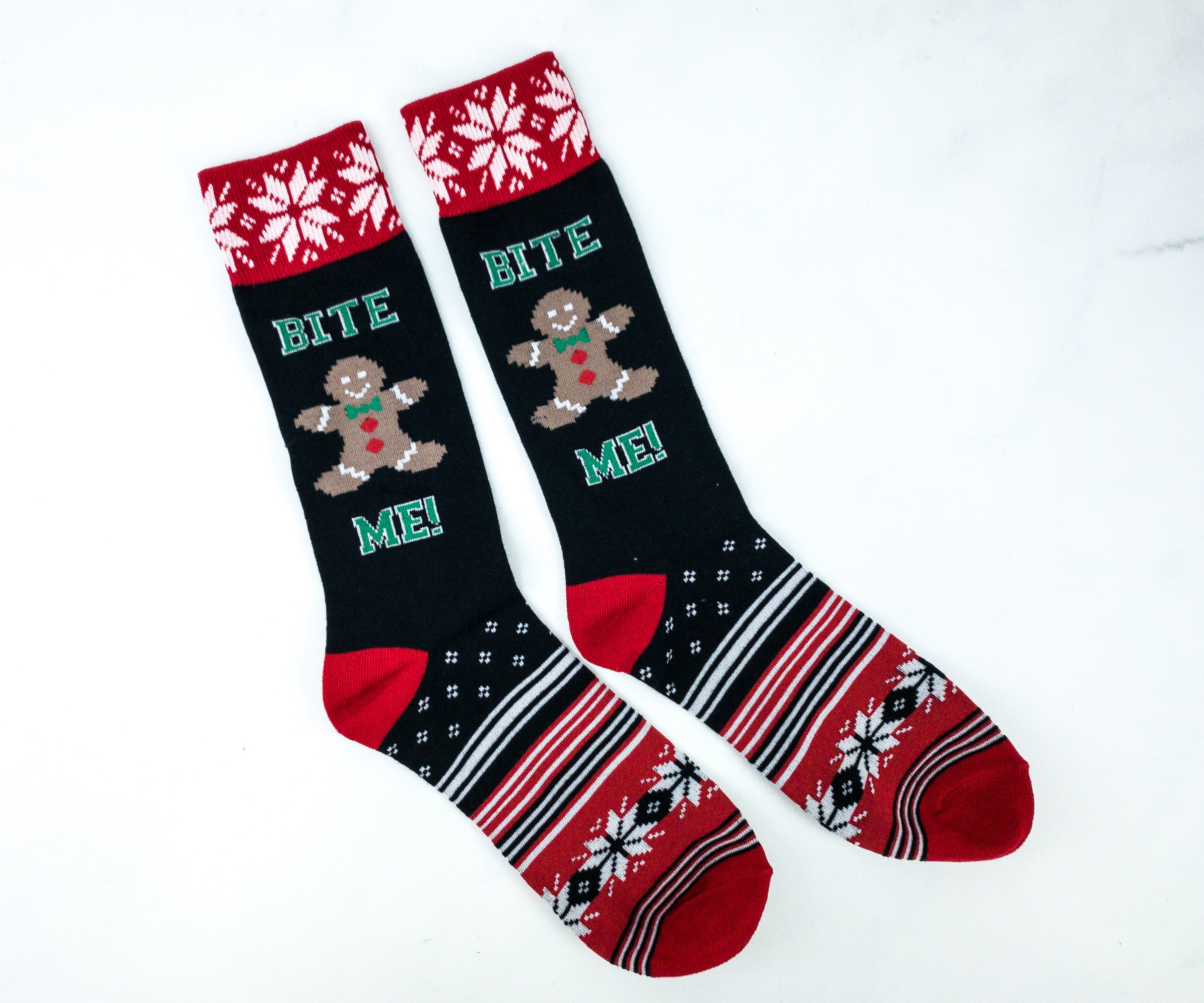 It pairs well with the tie in the box! The crew-cut socks have reinforced cuffs, heels, and toes. I've tried them on and they were so soft and comfortable.
That gingerbread man totally got me with its text saying "bite me." Adorable!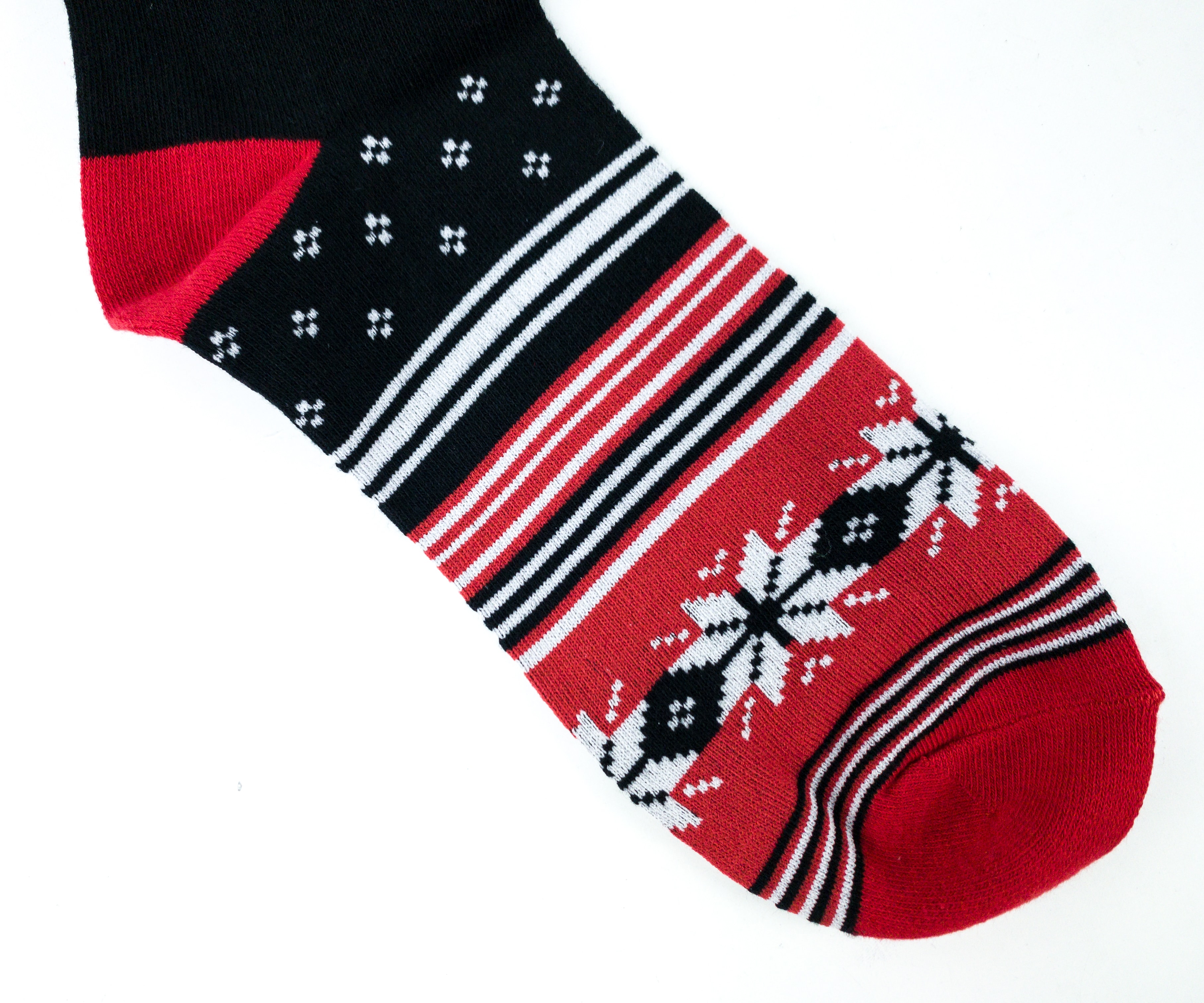 Red and green have always been synonymous with Christmas. This box has totally pulled off not only the holiday colors but also the festive vibe of the season.
SprezzaBox never fails to curate high-quality accessories based on awesome themes. They impressed us yet again with this holiday-themed box that we chose from their selection! There are 4 accessories in total and most of them complement each other perfectly. The bottle sleeve is also pretty useful for keeping my drinks cold. Overall, I'm quite satisfied with all the great scores. I'm also excited about the next box already!
Were you happy with this month's items?