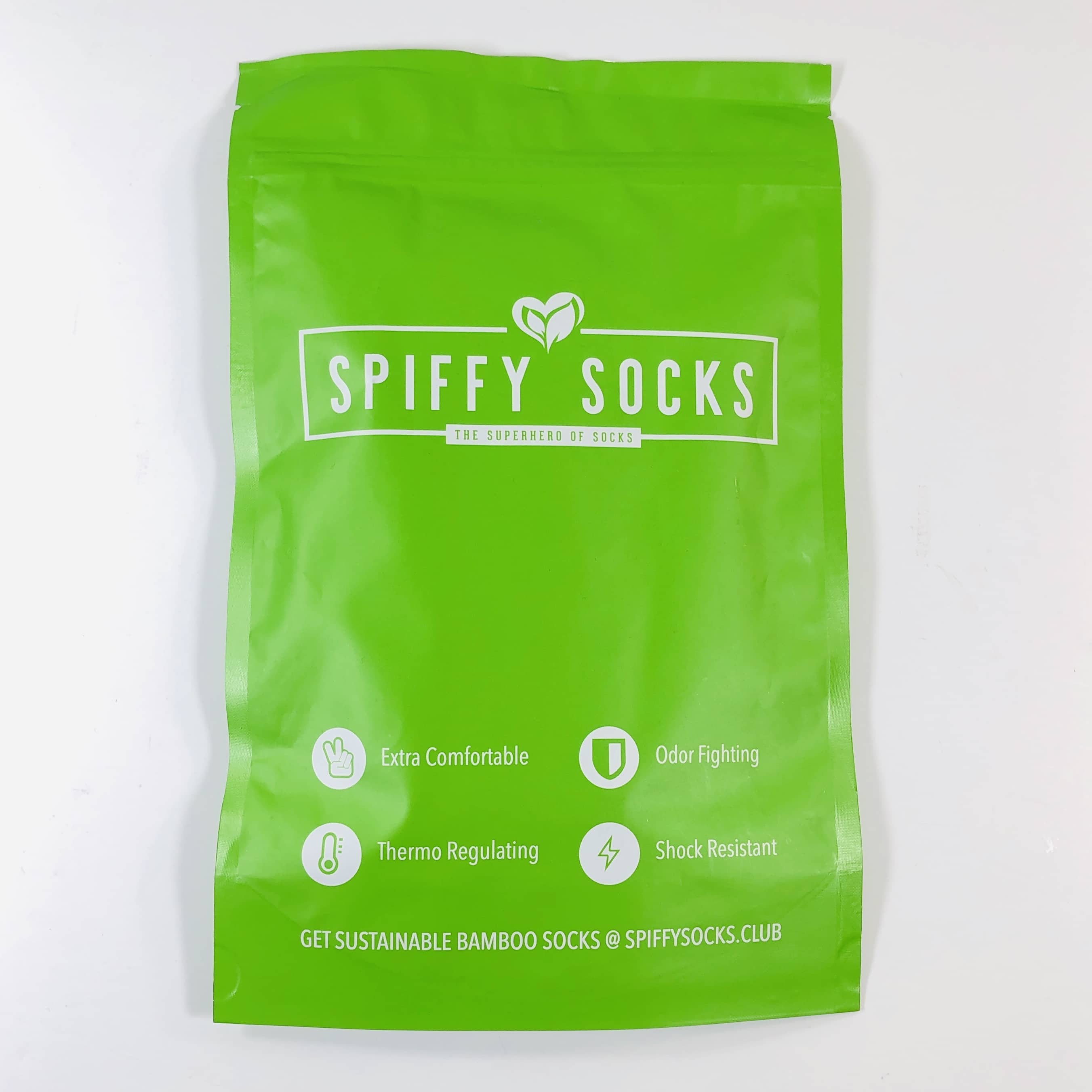 Spiffy Socks is a monthly subscription that sends snazzy socks made with bamboo fiber. They offer subscriptions for both men (sizes 6-12.5) and women (sizes 5-10) and subscriptions are $12.95 per month and even lower for longer terms. It automatically renews, but you can cancel anytime. Shipping is free to the U.S.
Note: Order by the 20th to get the current month's box!
Note #2: It looks like subscriptions are currently $11 and of course shipping is free to the U.S.!
DEAL: Get 10% off for the life of your subscription! Use coupon code HELLOSUBSCRIPTION.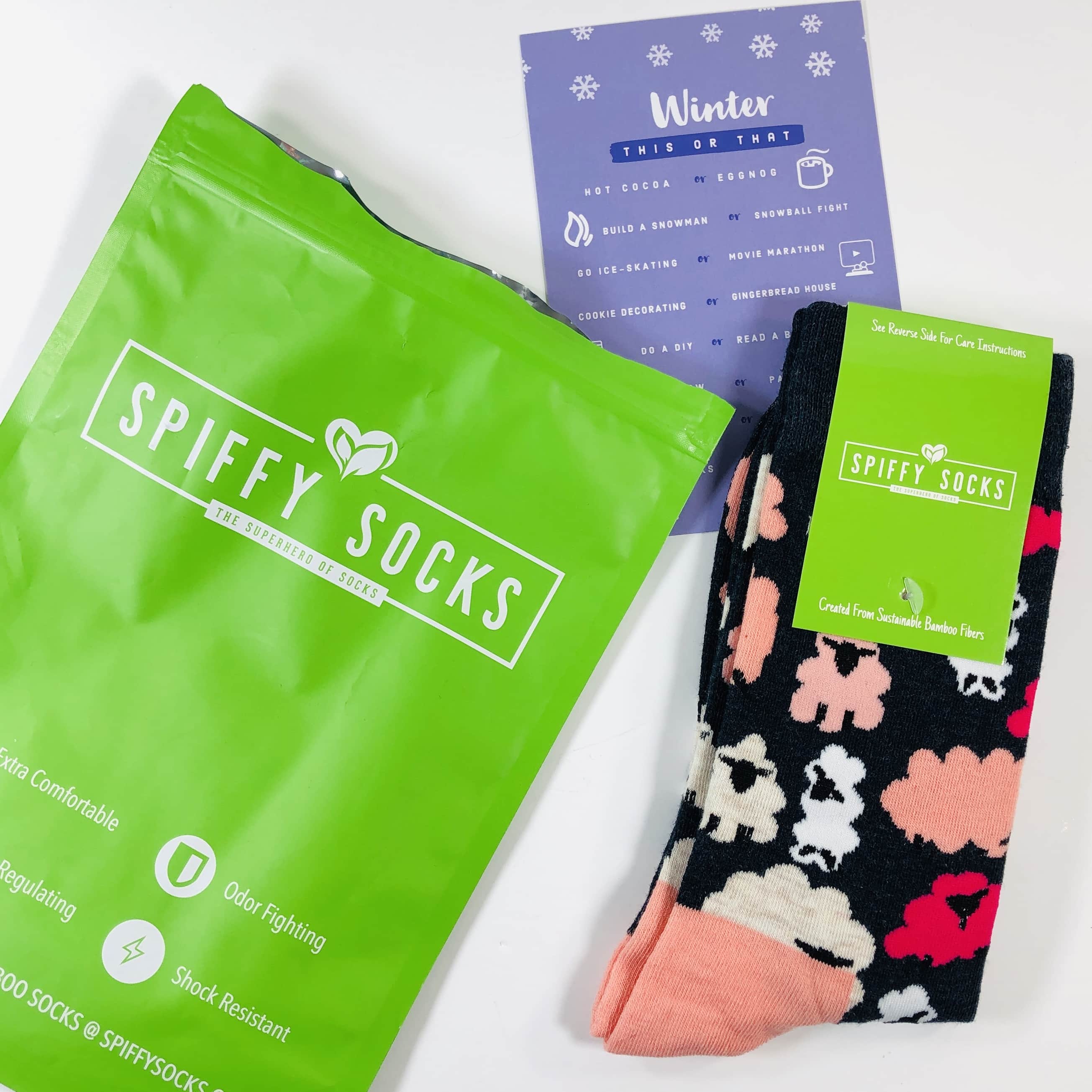 Everything in my December 2019 Spiffy Socks box!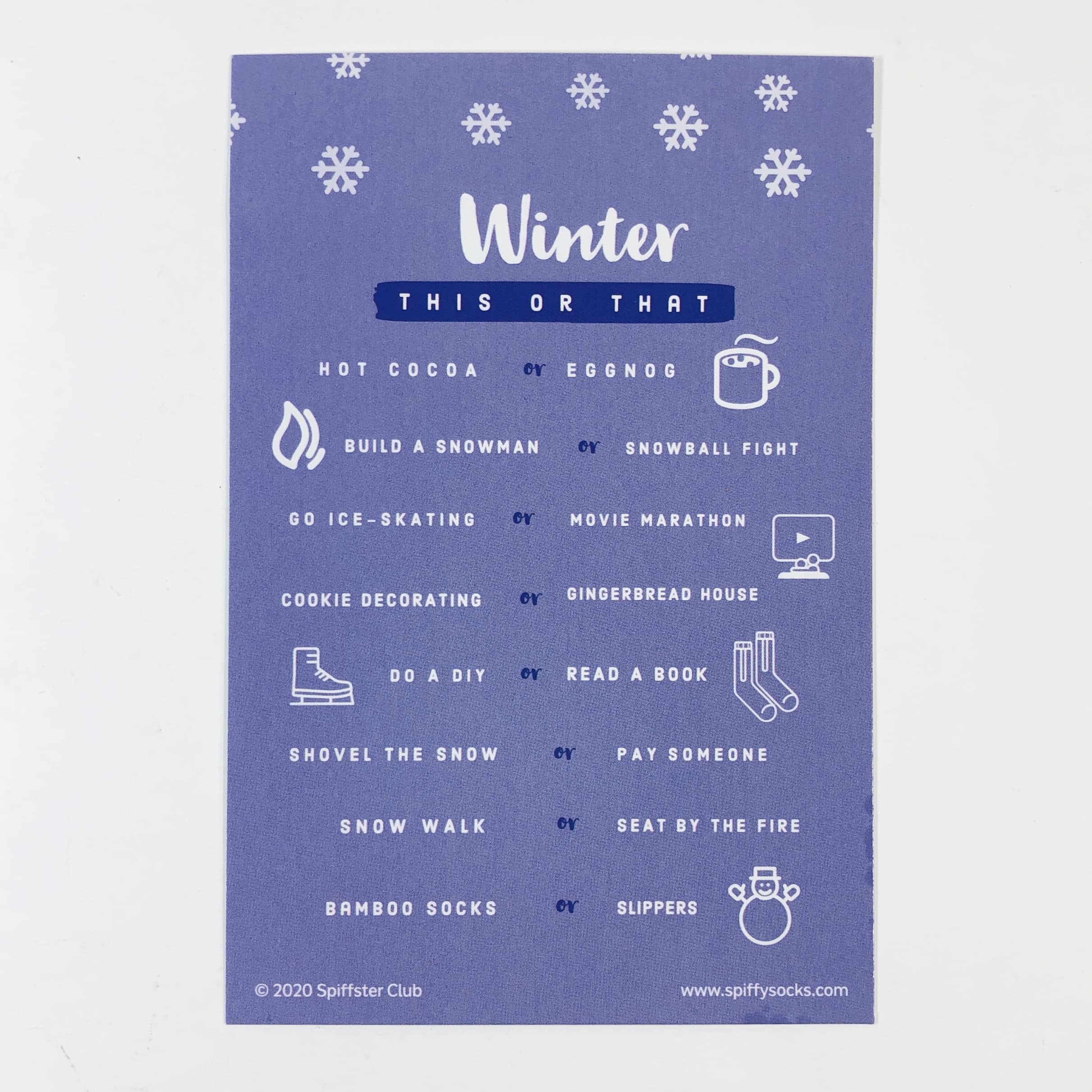 I received a card with Winter This Or That on it. My answers are a mix of both sides and I don't really have snow where I live but I can pretend. Make sure to check in the green shipper, I found a sticker in there too!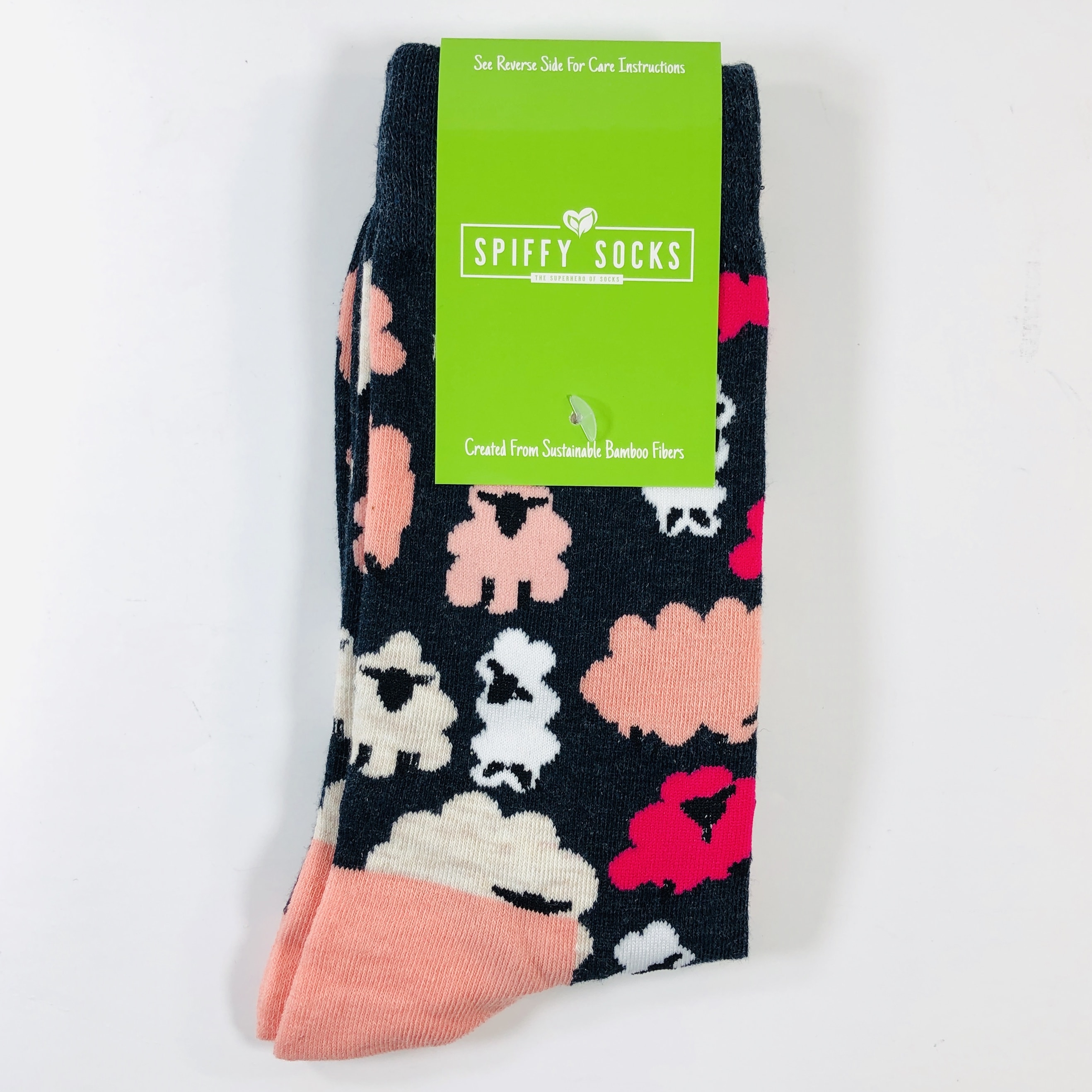 I couldn't find this pair on the Spiffy Socks website but their other offerings are between $20-$22.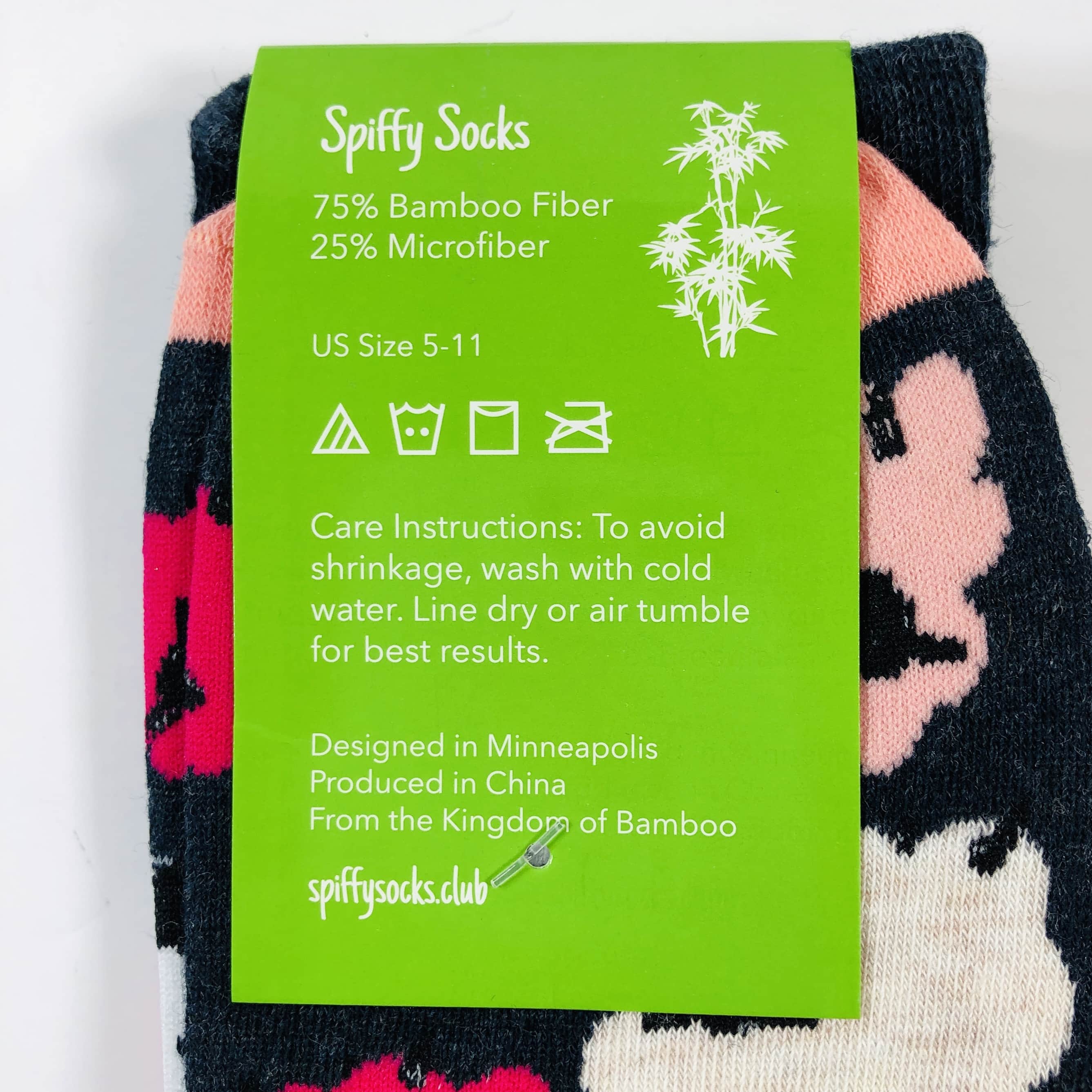 The socks are made of bamboo fiber with microfiber thrown in there too. They say they are for US sizes 5-11 and fit my large feet well.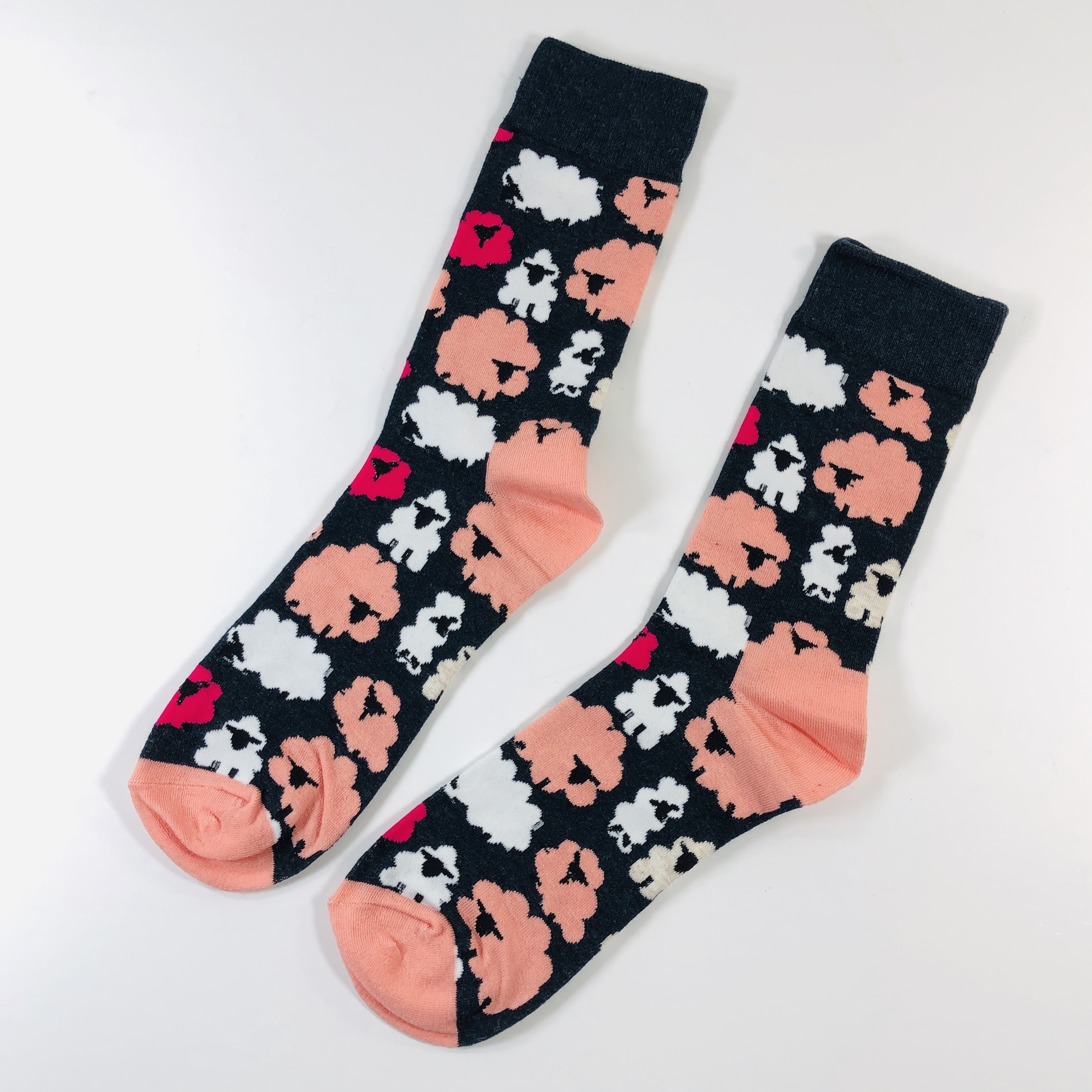 They have peachy pink toes and heels and a grey body plus grey cuffs.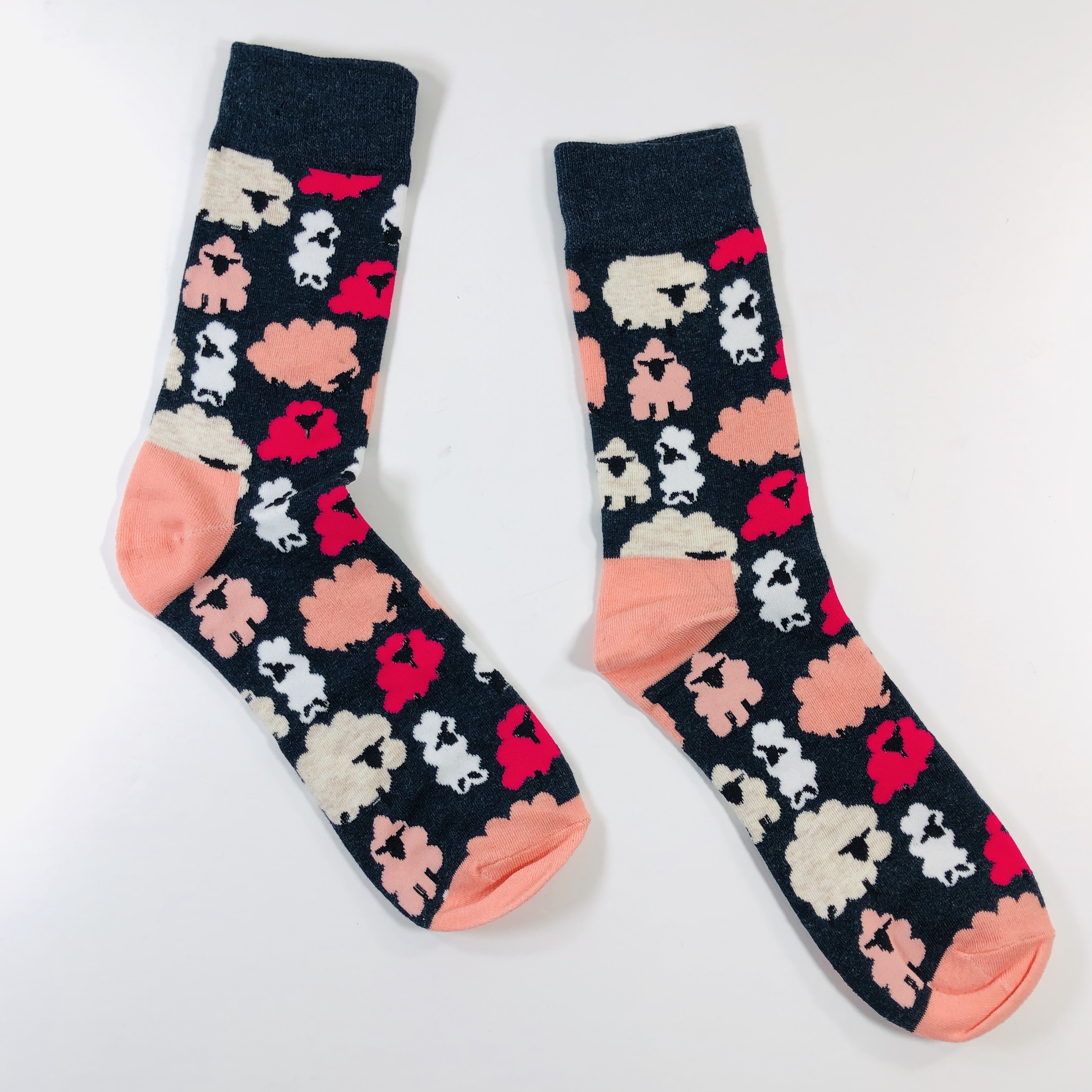 The design has white, peachy pink, and hot pink sheep all over.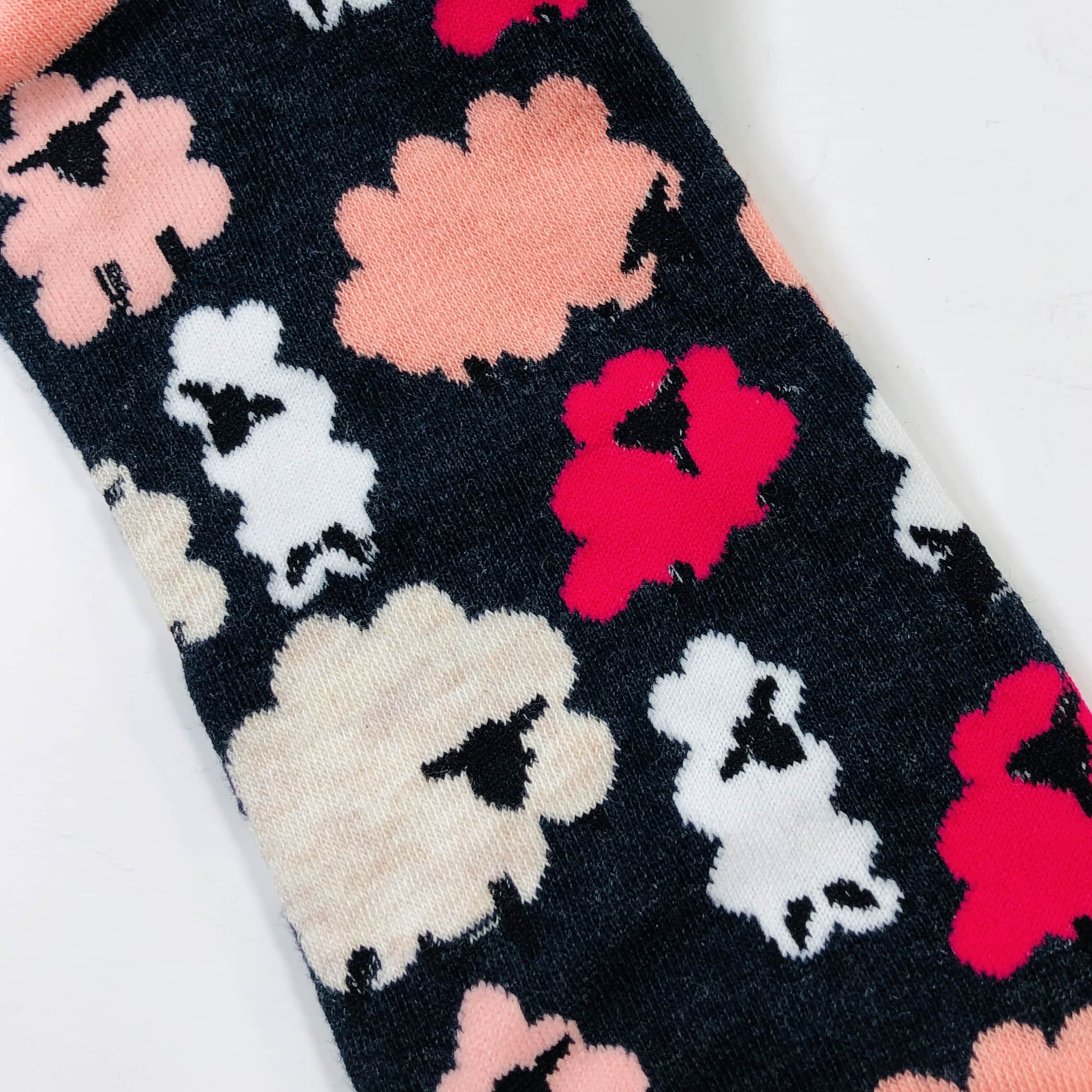 There are even a couple of brown heather colored sheep!
As always I love my new pair of Spiffy Socks! They send cute designs that aren't too wacky, and they are soft and comfy too. They don't cut off my circulation and when I pull a pair of socks from my drawer I always reach for my Spiffy Socks!
What do you think about this month's Spiffy Socks?