Southern Scholar is a monthly subscription that delivers fashionable socks that show your style and are sufficiently refined to wear with your finest business attire. Southern Scholar describes its socks as "simple, subtle, and sophisticated."
DEAL: Get 20% off your first box on a month-to-month plan! Use coupon code HS20.
The interior packaging is a sleek, reusable sliding box with the Southern Scholar logo.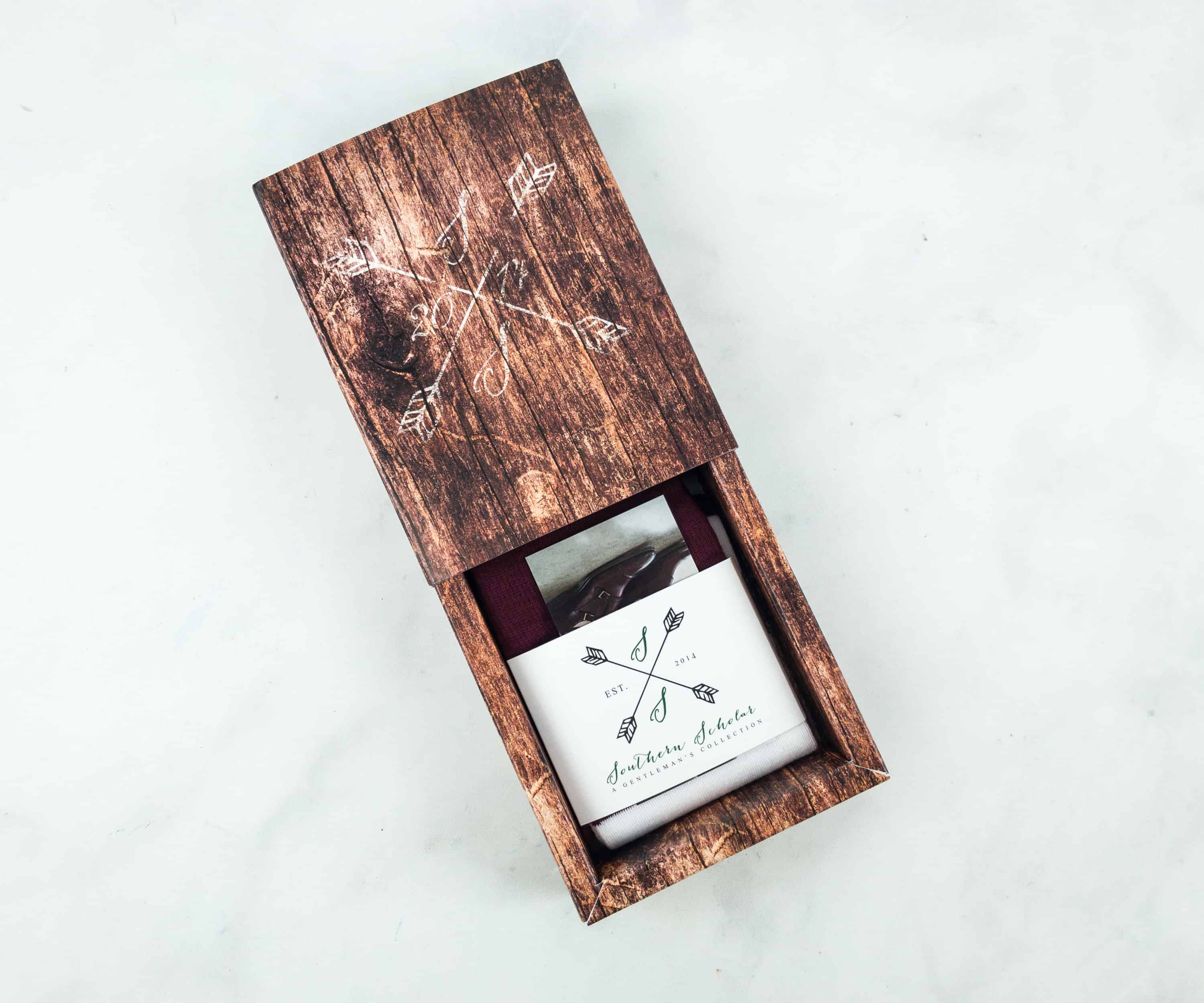 It makes a good stash box for collecting change, golf tees, cuff links, or other trinkets.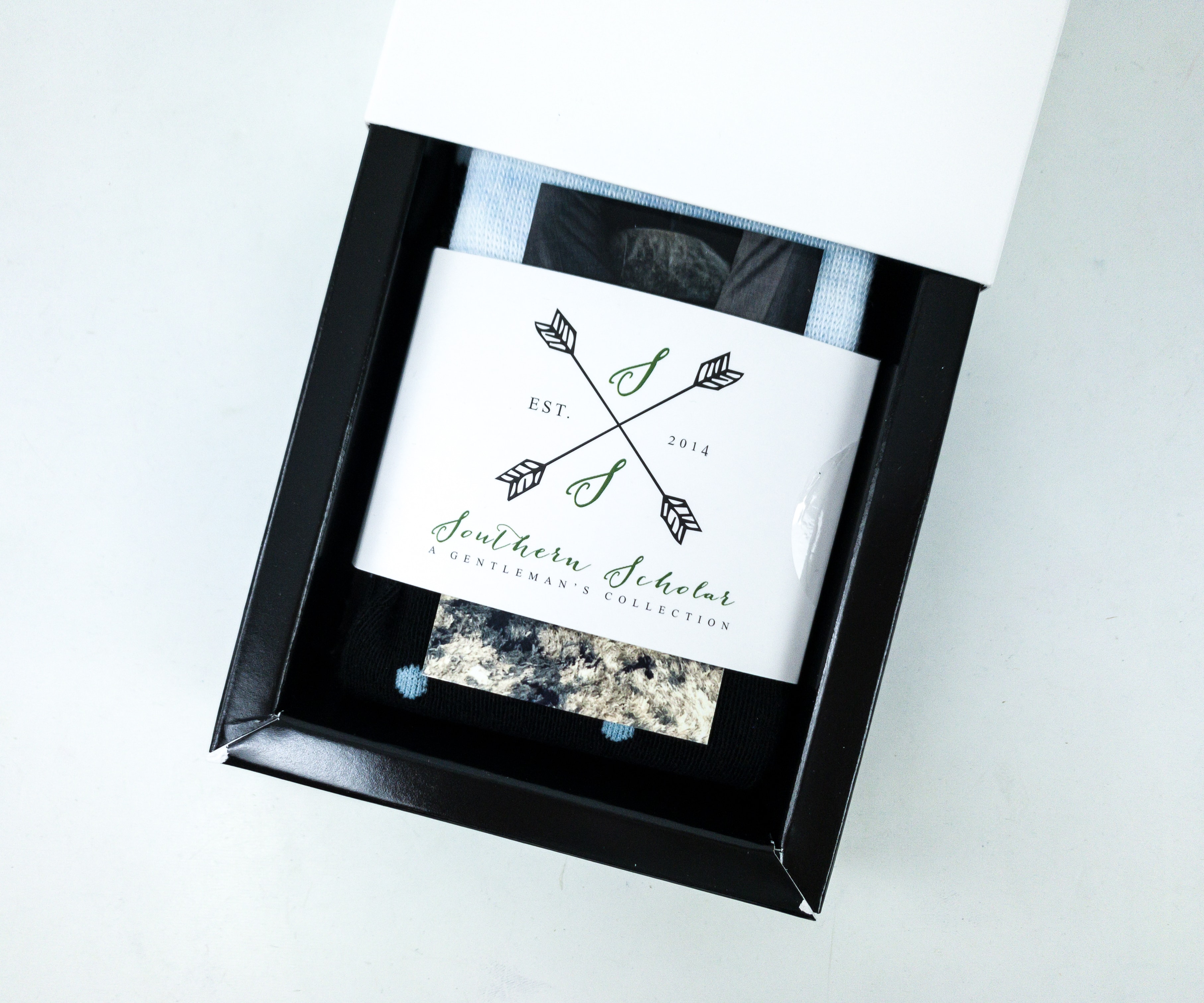 Once the box slides, it is elegantly kept in place and packaged real classy.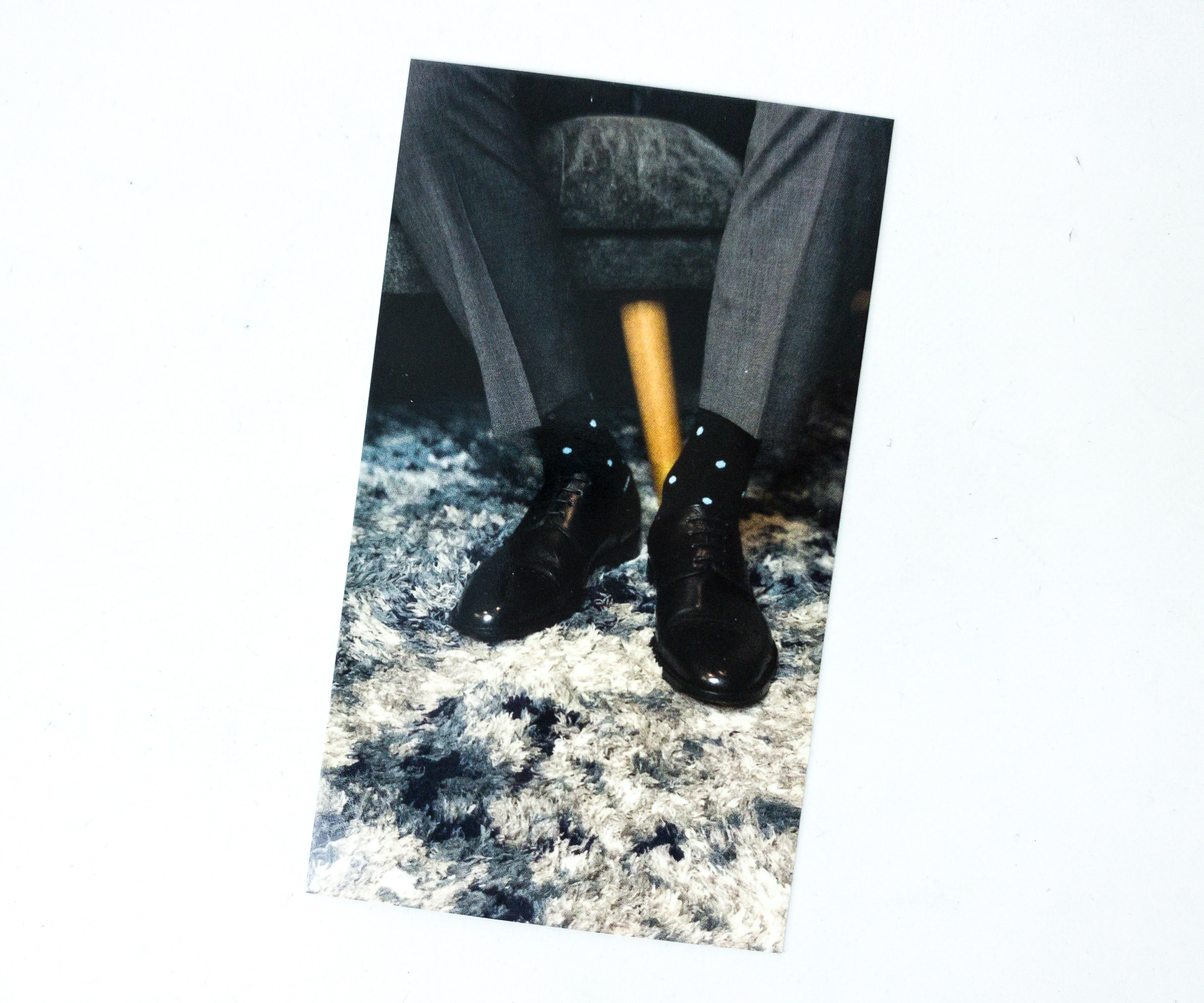 The card features a full-size card photo of the socks together with some of the wearable you can pair them with.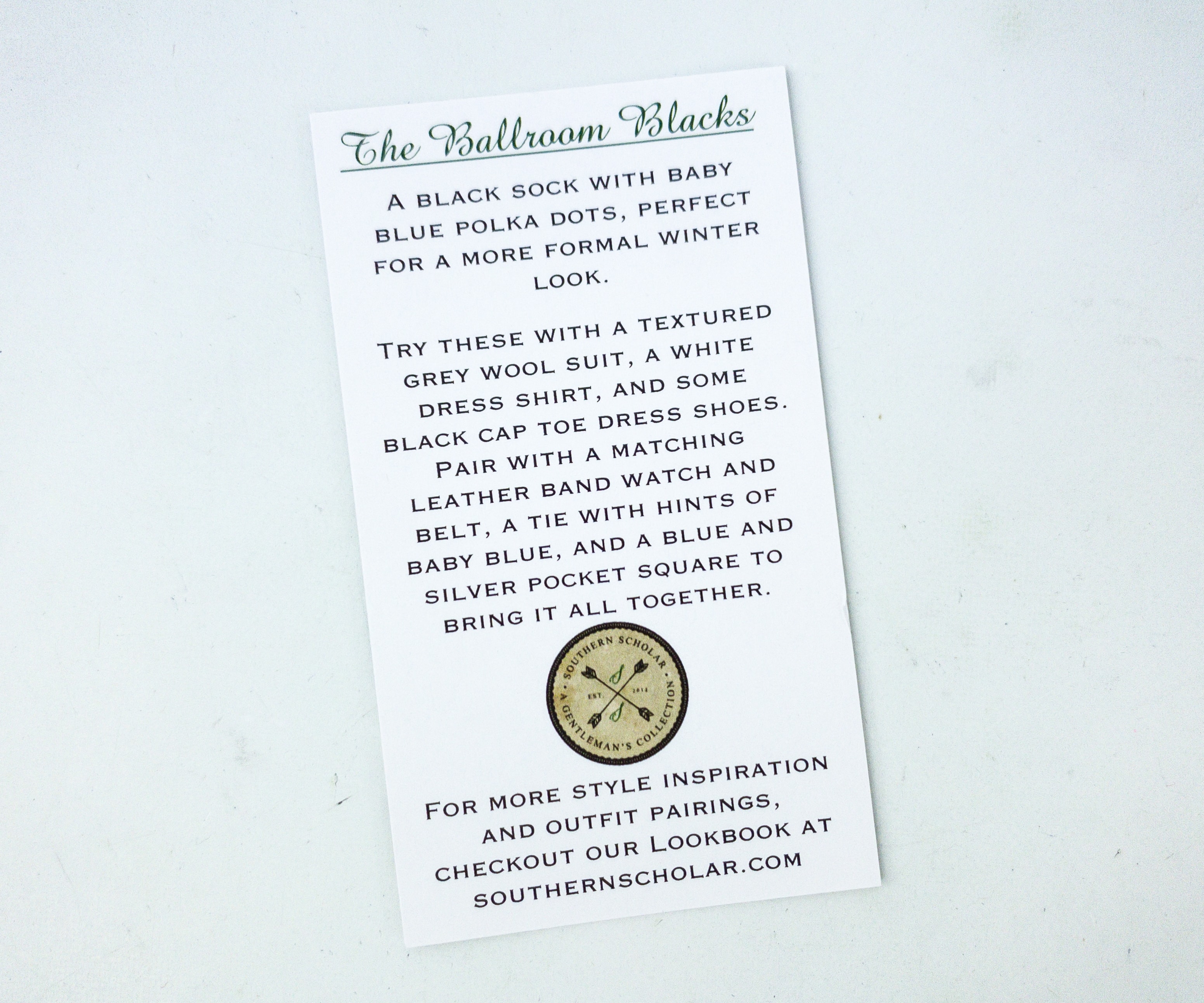 Each month, a small card is included inside the box which contains unique styling tips that would be very helpful to the wearer. This month's featured pair of socks has a theme called THE BALLROOM BLACKS!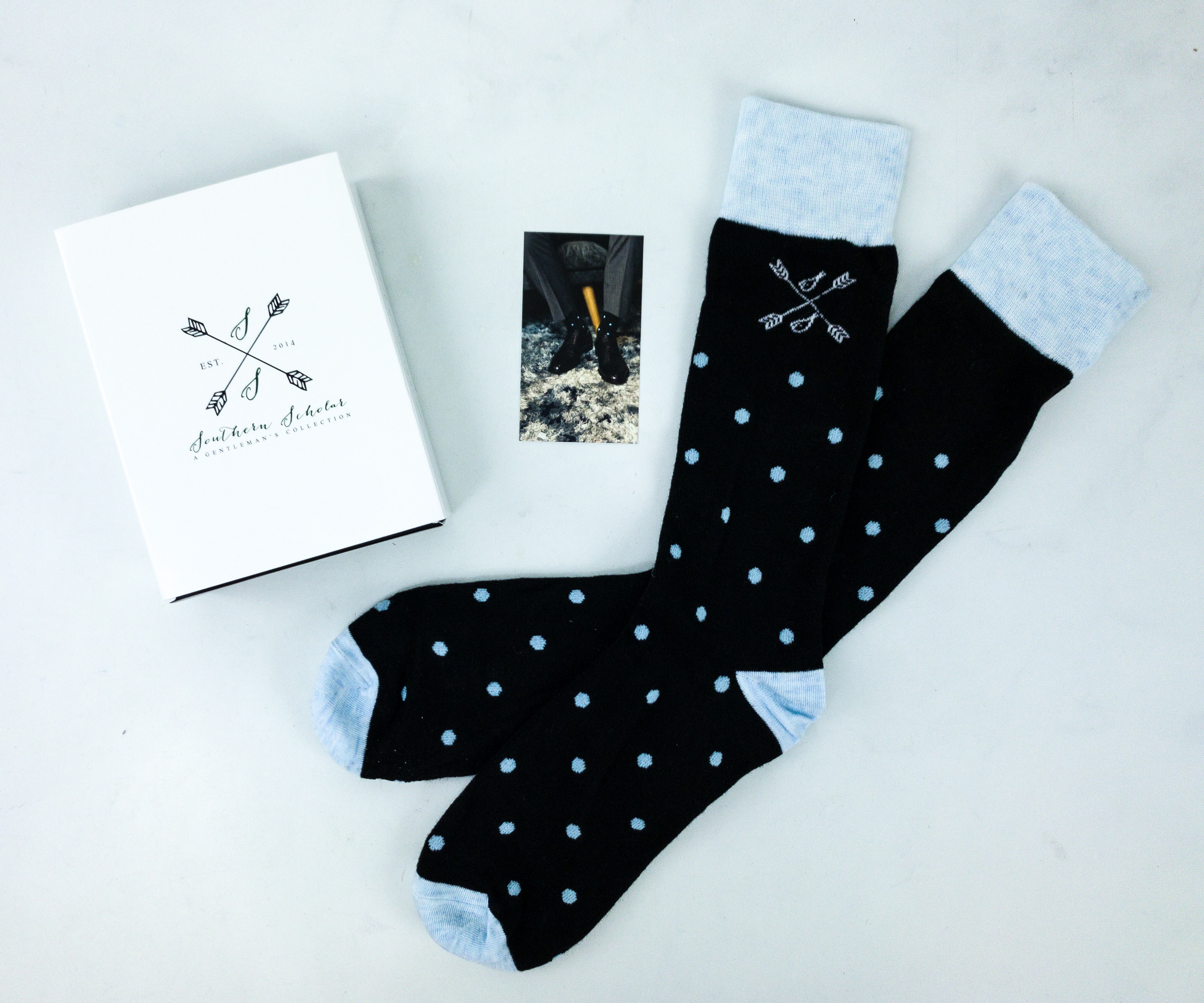 Everything in my January 2020 box!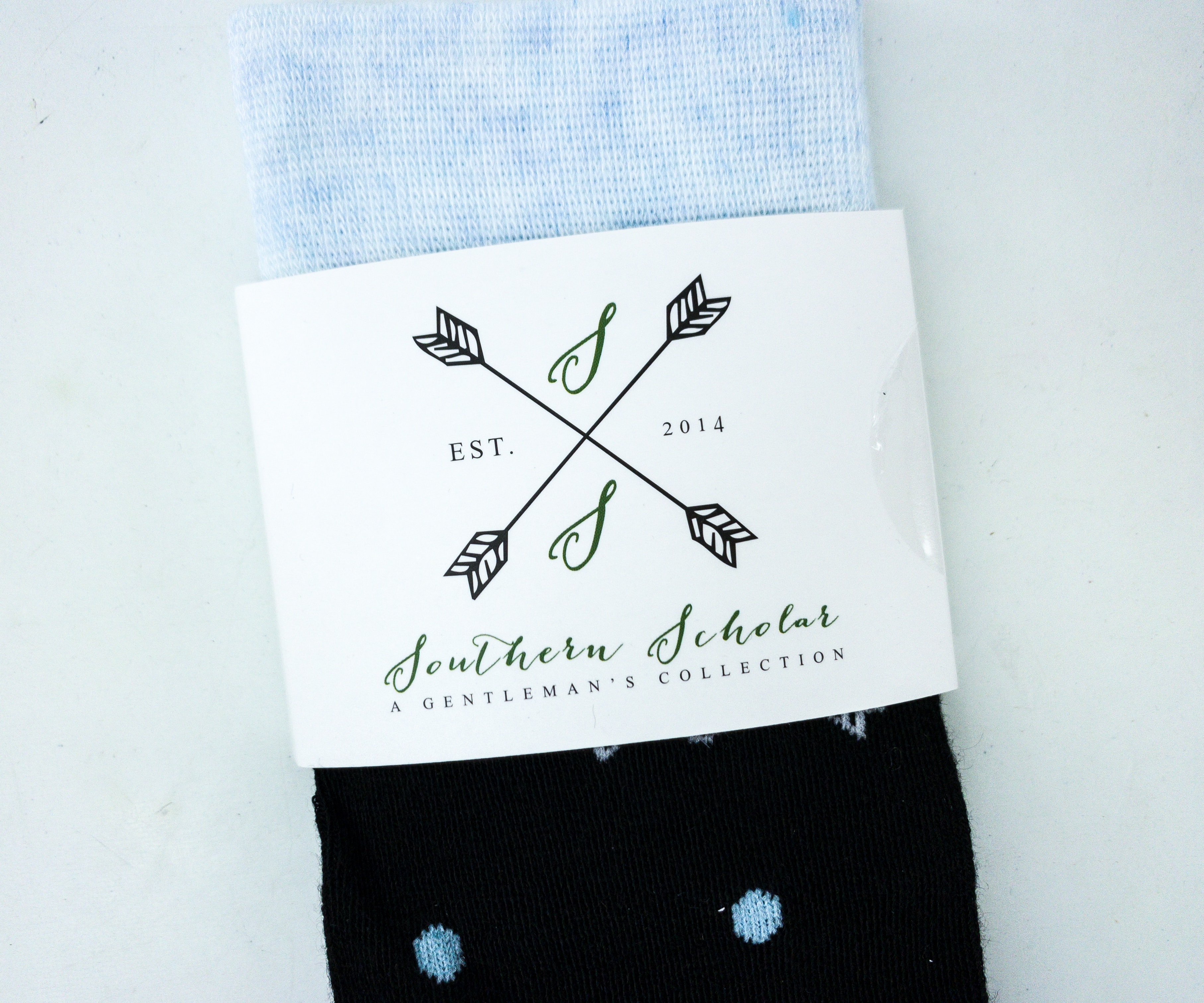 Just like in every month's box, the pair of socks came in a white carton sleeve with the Southern Scholar logo.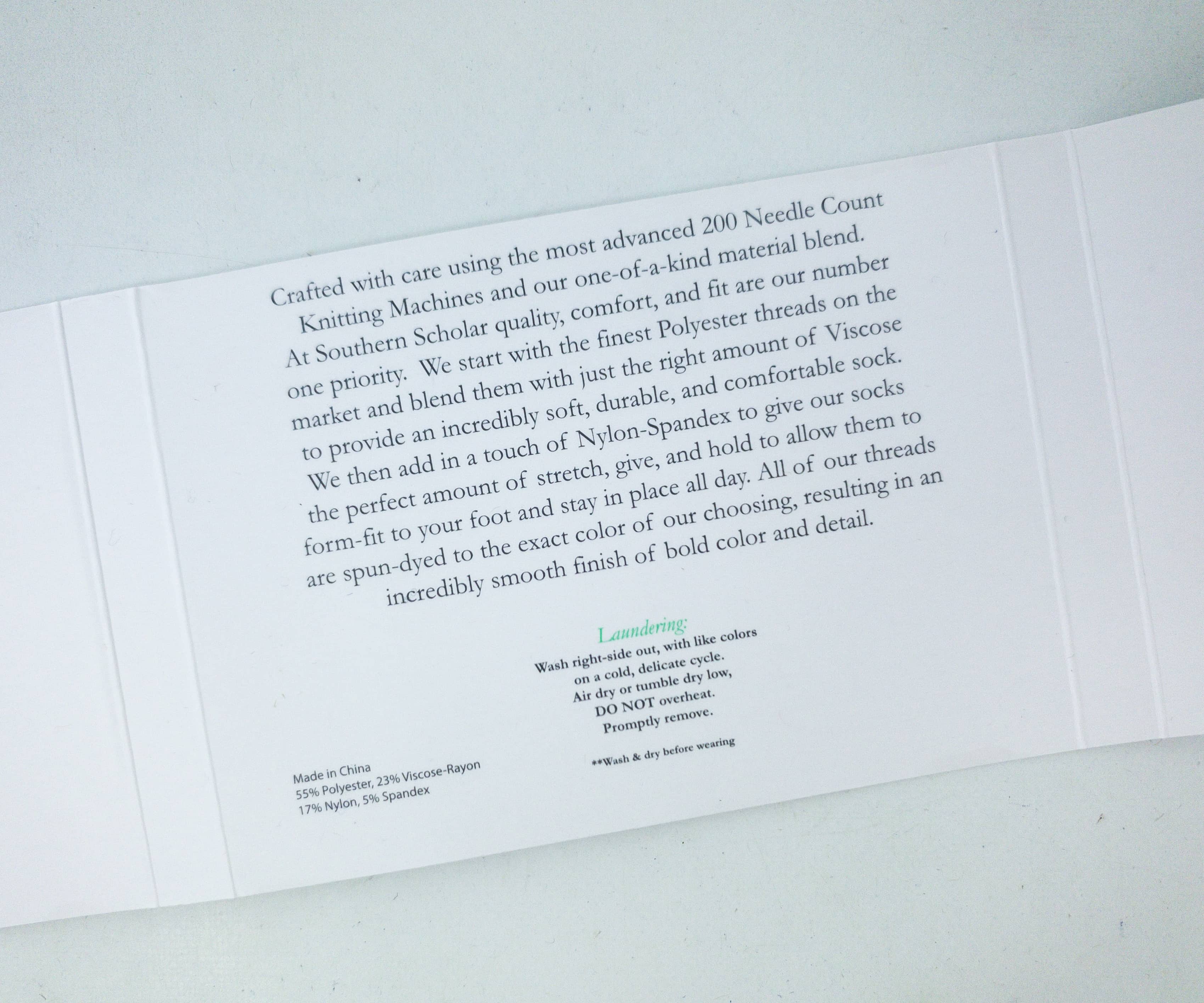 Printed inside the carton holder is a brief description of the socks, how they're made, and the materials used to create such exquisite socks. It also features the proper way of washing and drying them.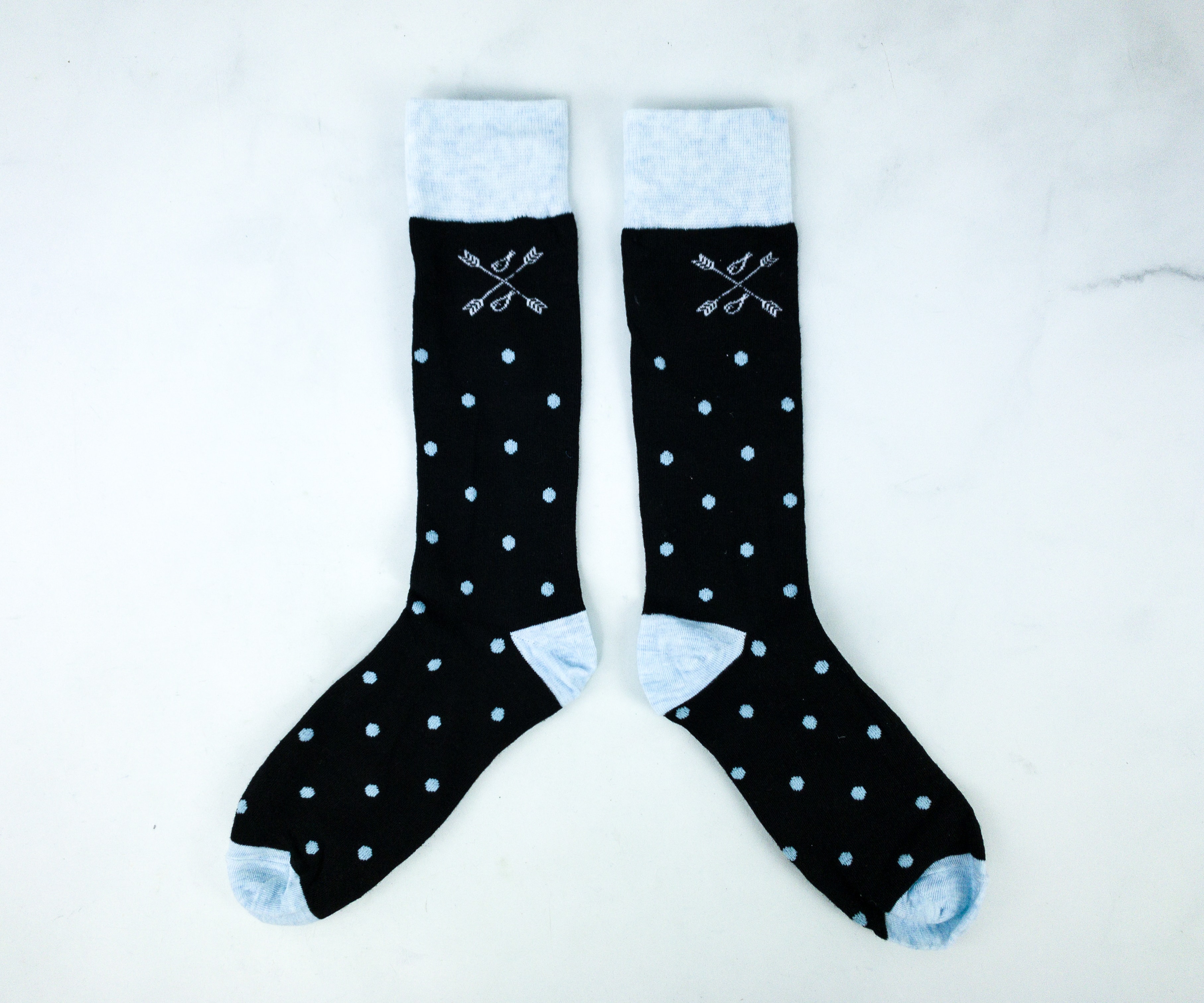 The Ballroom Blacks. These socks are made with 55% polyester, 23% viscose-rayon, 17% nylon, and 5% spandex. They showcase a classic baby blue polka dots design. I like how the cuffs, heels, and toes of the socks come in a matching light blue color which perfectly complements the polka dots pattern.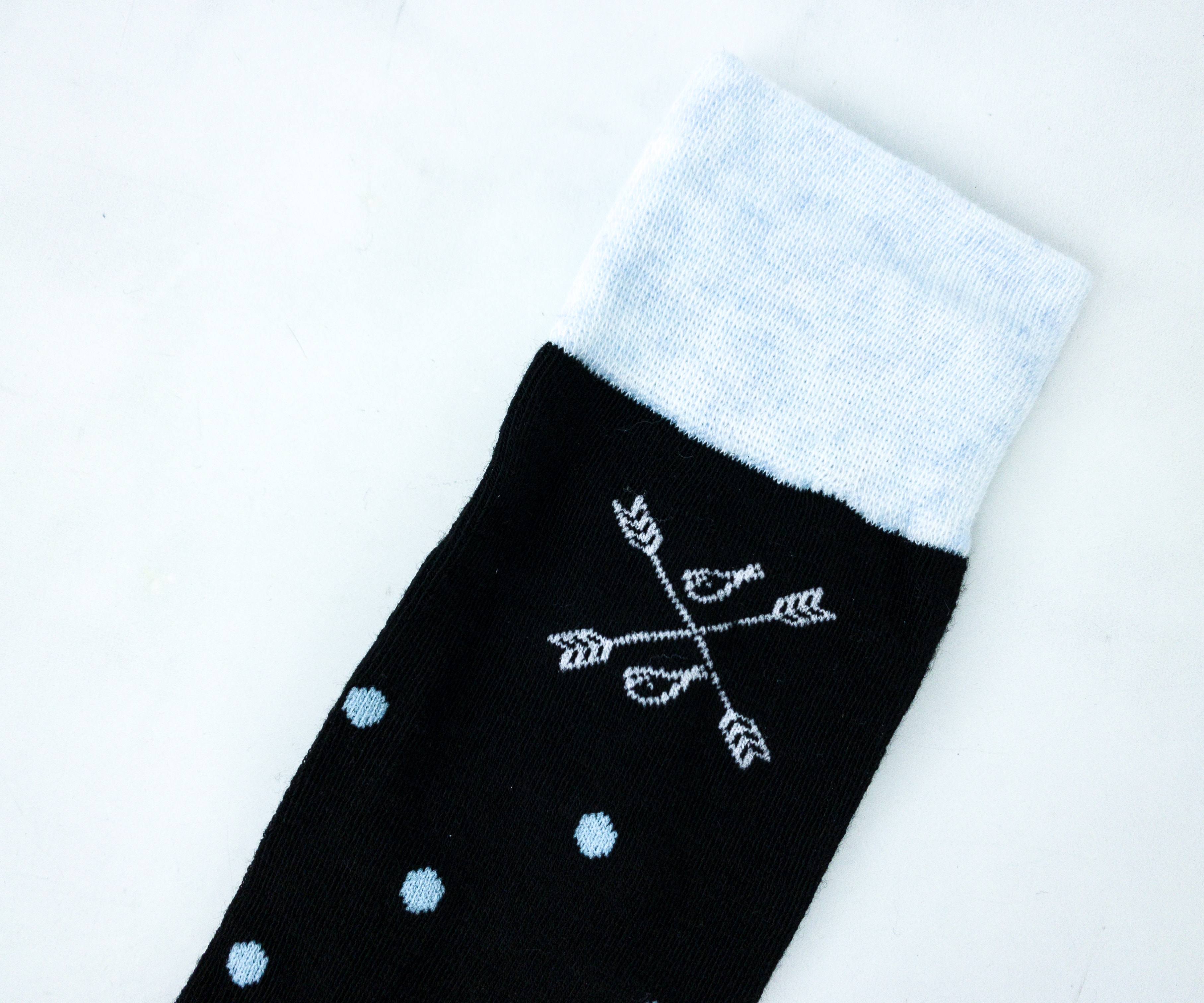 The trademark Southern Scholar logo is printed below the cuff line on each sock. The custom-built ribbed cuffs hold their place on the calf without constricting, thus preventing slip-off while wearing.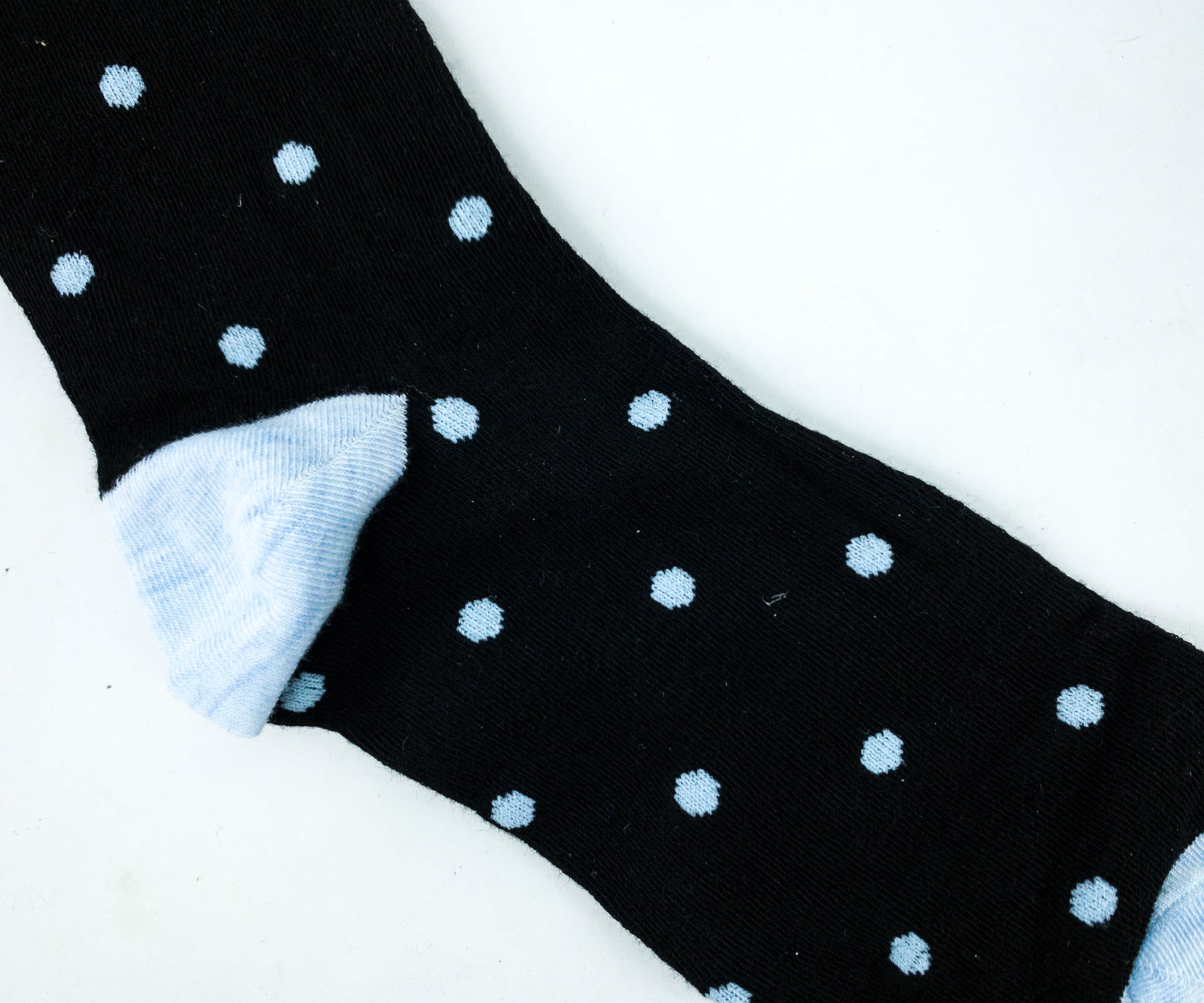 It's so nice having the curators recommendation that it can be best paired with a textured grey wool suit, a white dress shirt, and some black cap toe dress shoes. You can also bring it all together with a matching leather band watch and belt, a tie with hints of baby blue, and a blue and silver pocket square.
Southern Scholar socks are consistently well-designed and of premium quality. Because of these socks, it's possible to make a fashion statement in the most comfortable way. I really like how the seamless toe cap of the socks provides unparalleled comfort and even prevents normal wear-and-tear with its unique design. They're soft and comfortable to wear, plus they don't easily slip down. This month's featured socks look really wonderful, the polka dots design never gets old! Whether you dress up regularly for work, or you just love collecting socks, this subscription is a highly-recommended one!
Let us know your thoughts about this month's box!