Southern Scholar is a monthly subscription that delivers fashionable socks that show your style and are sufficiently refined to wear with your finest business attire. Southern Scholar describes its socks as "simple, subtle, and sophisticated."
DEAL: Get 20% off your first box on a month-to-month plan! Use coupon code HS20.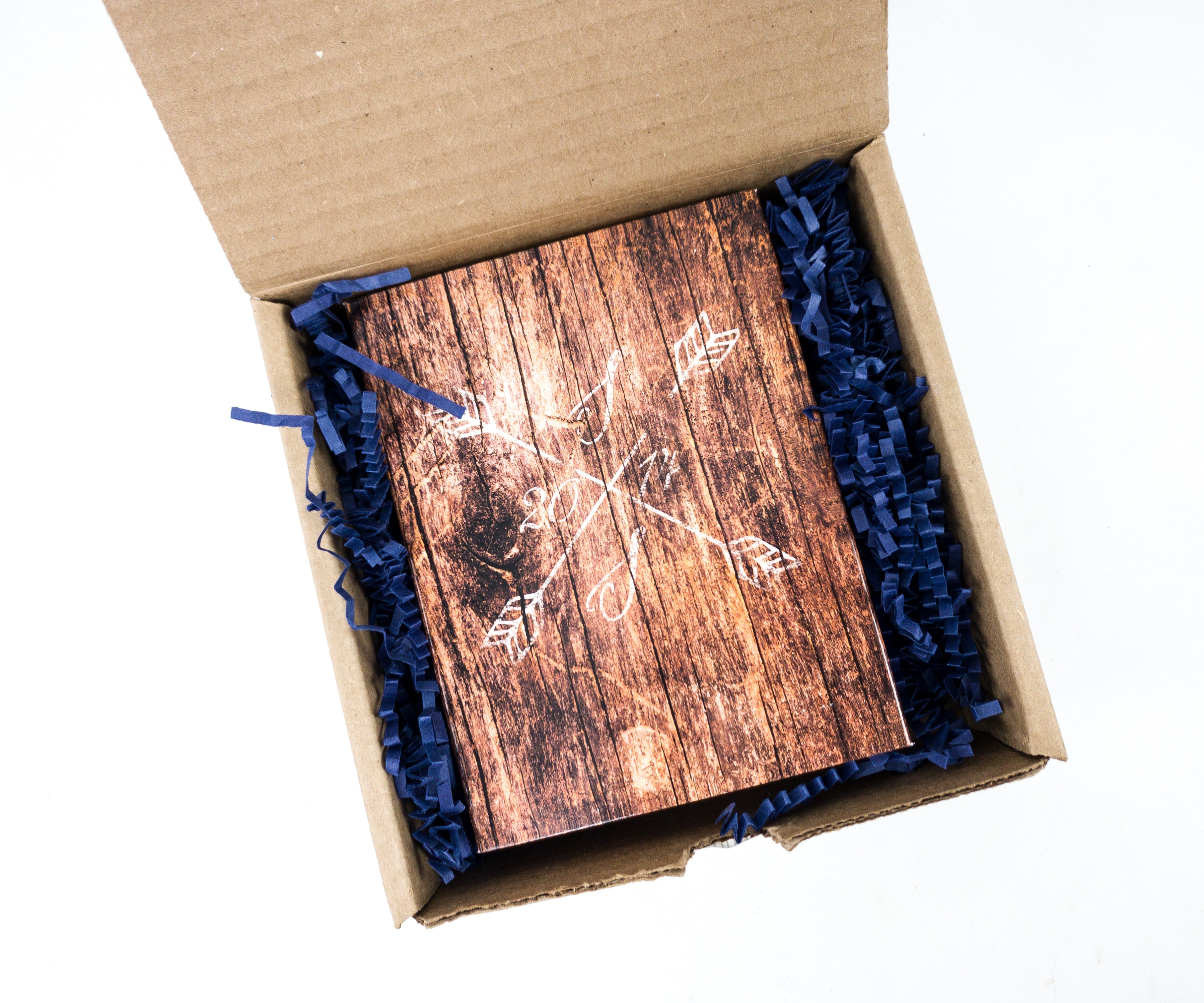 The item arrived in great condition, cushioned by the squiggles.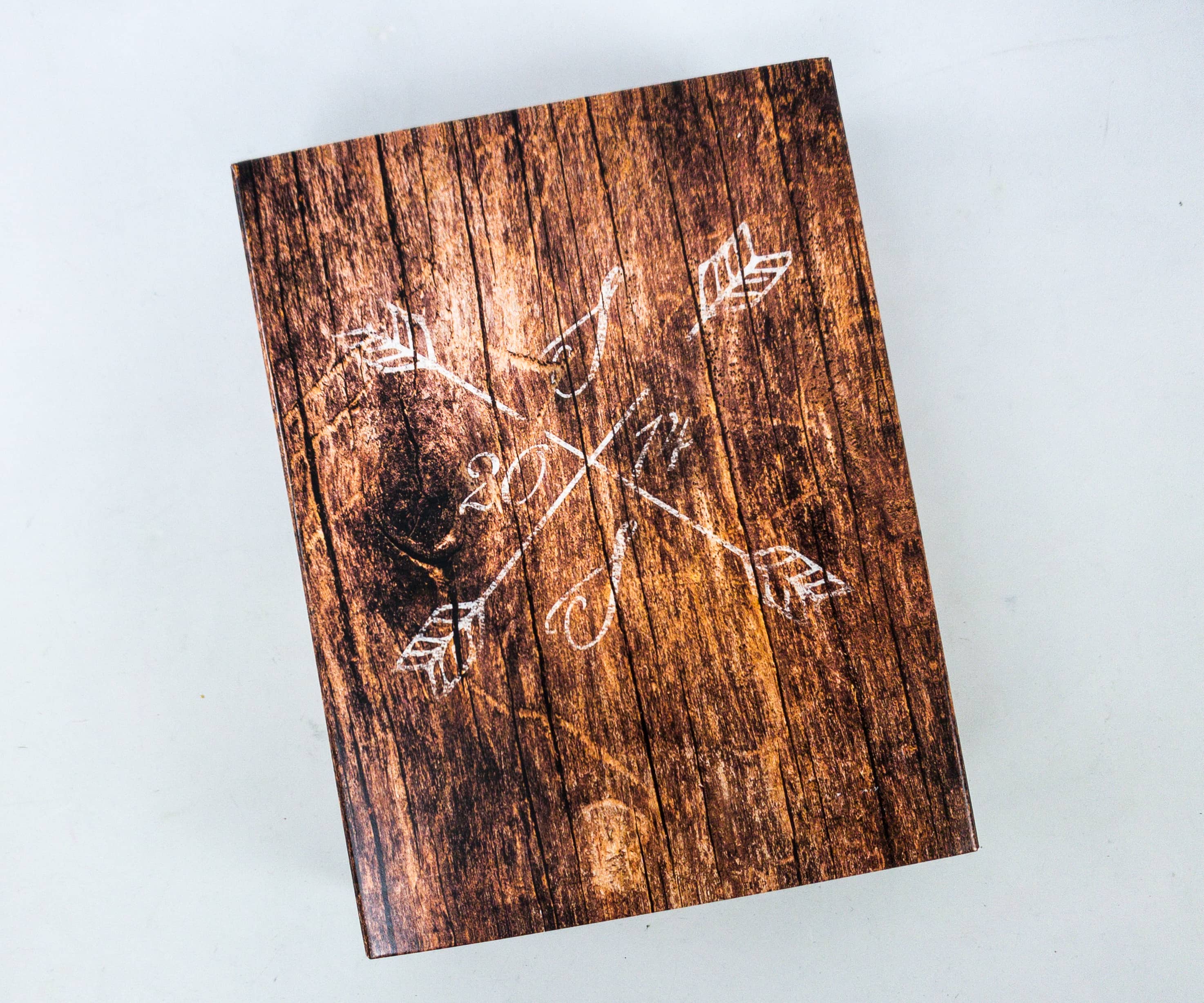 The interior packaging is a sleek, reusable sliding box that resembles real wood design with the Southern Scholar logo.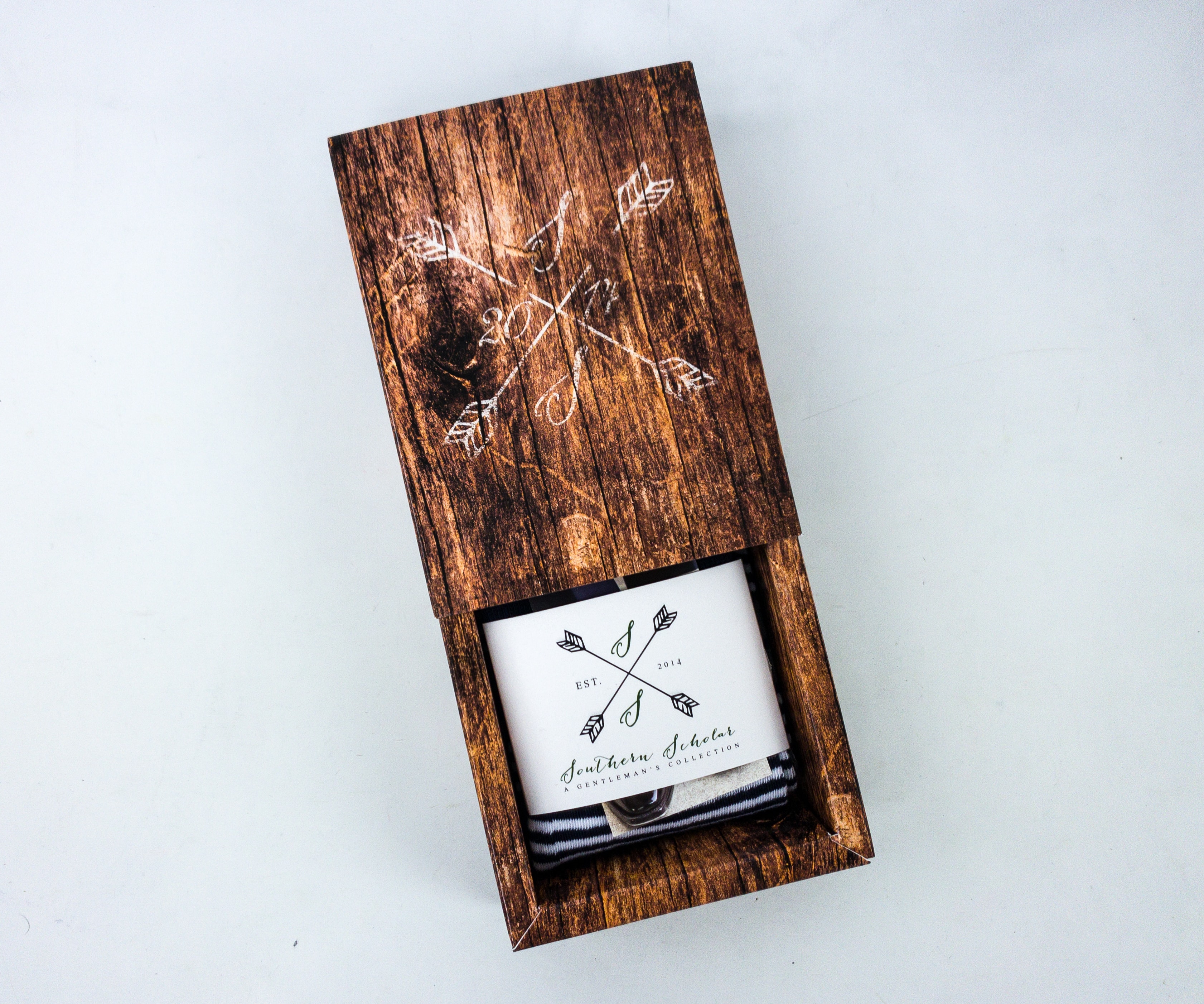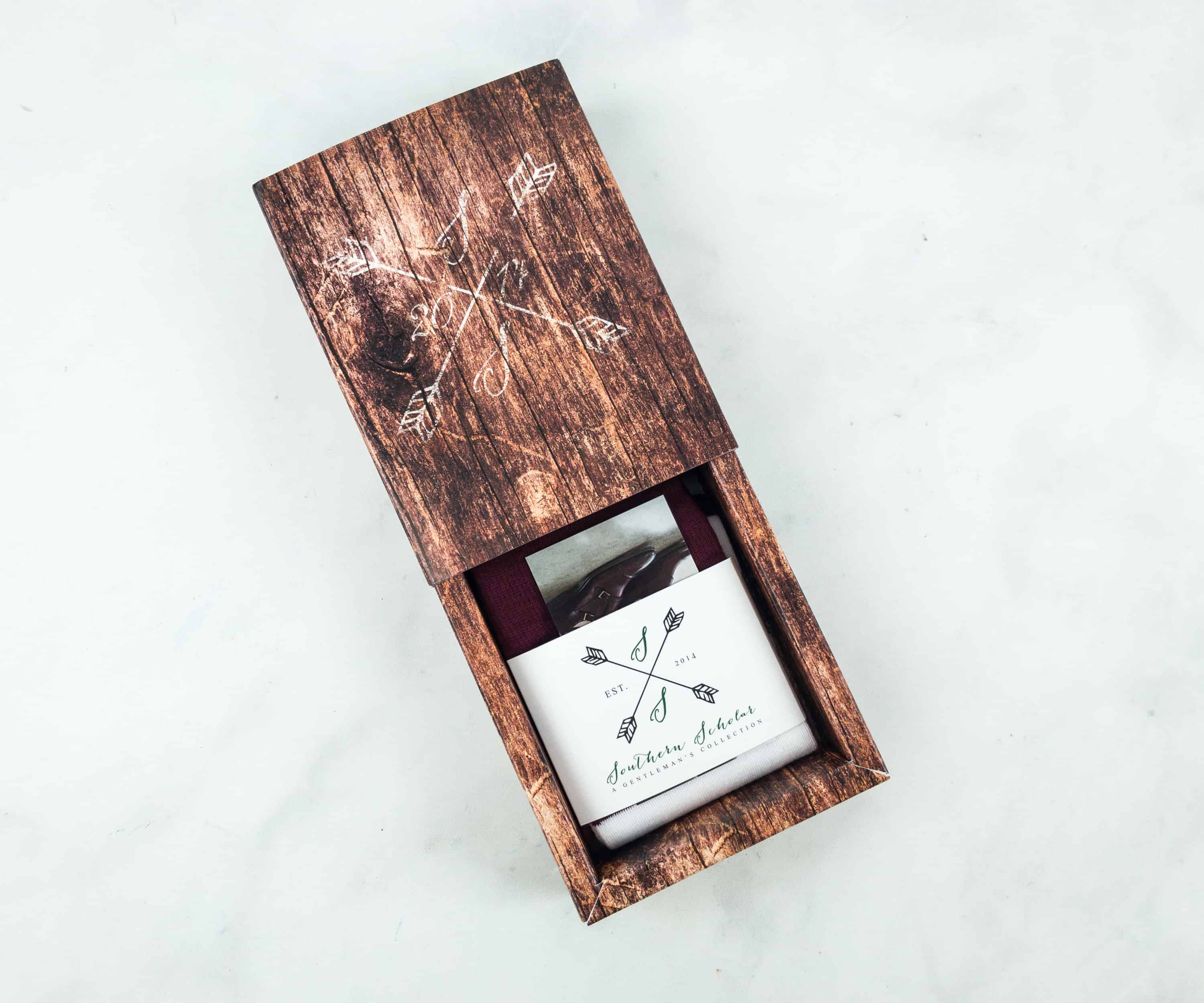 It makes a good stash box for collecting change, golf tees, cuff links, or other trinkets.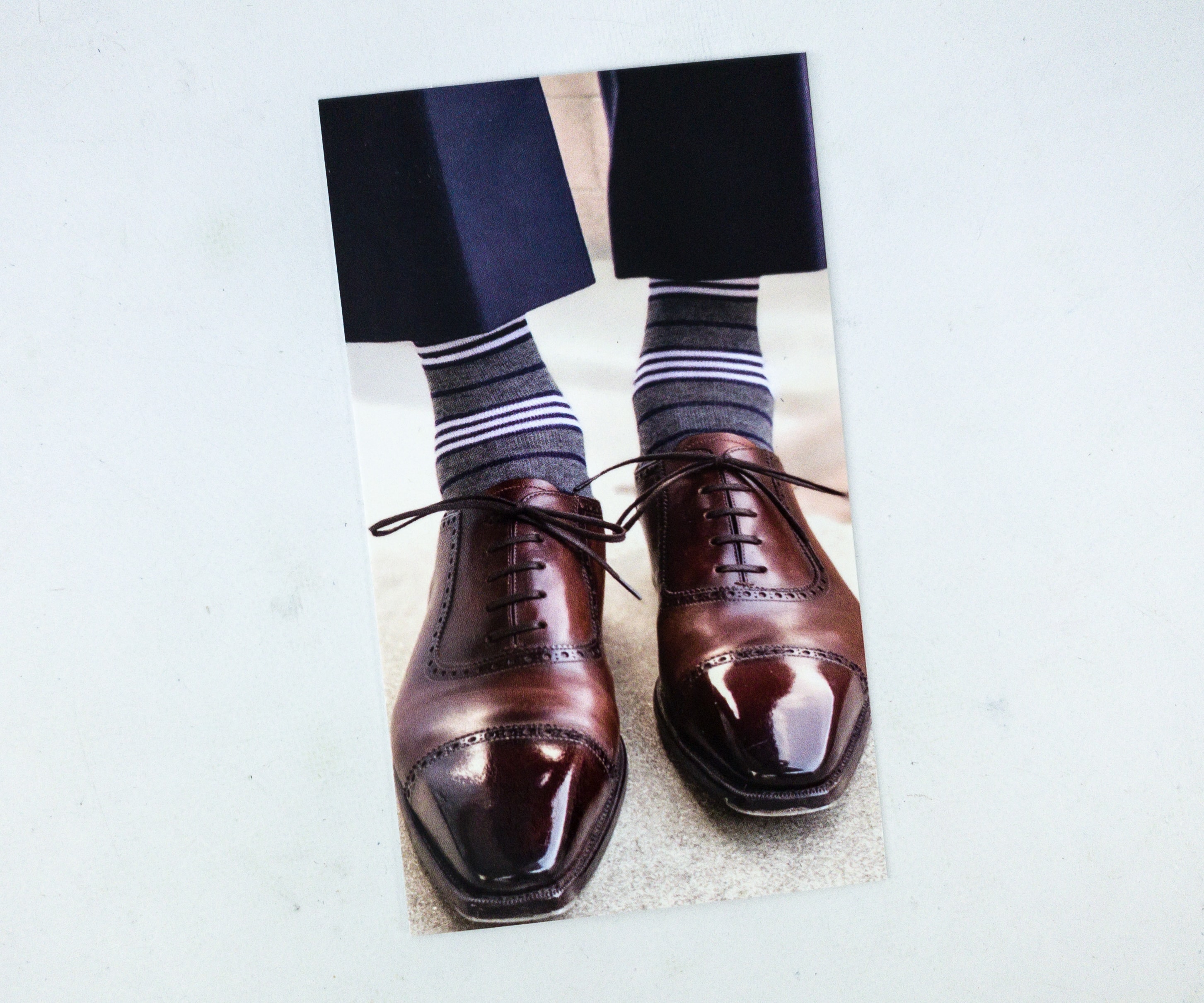 The card features a full-size card photo of the socks together with some of the wearable you can pair them with.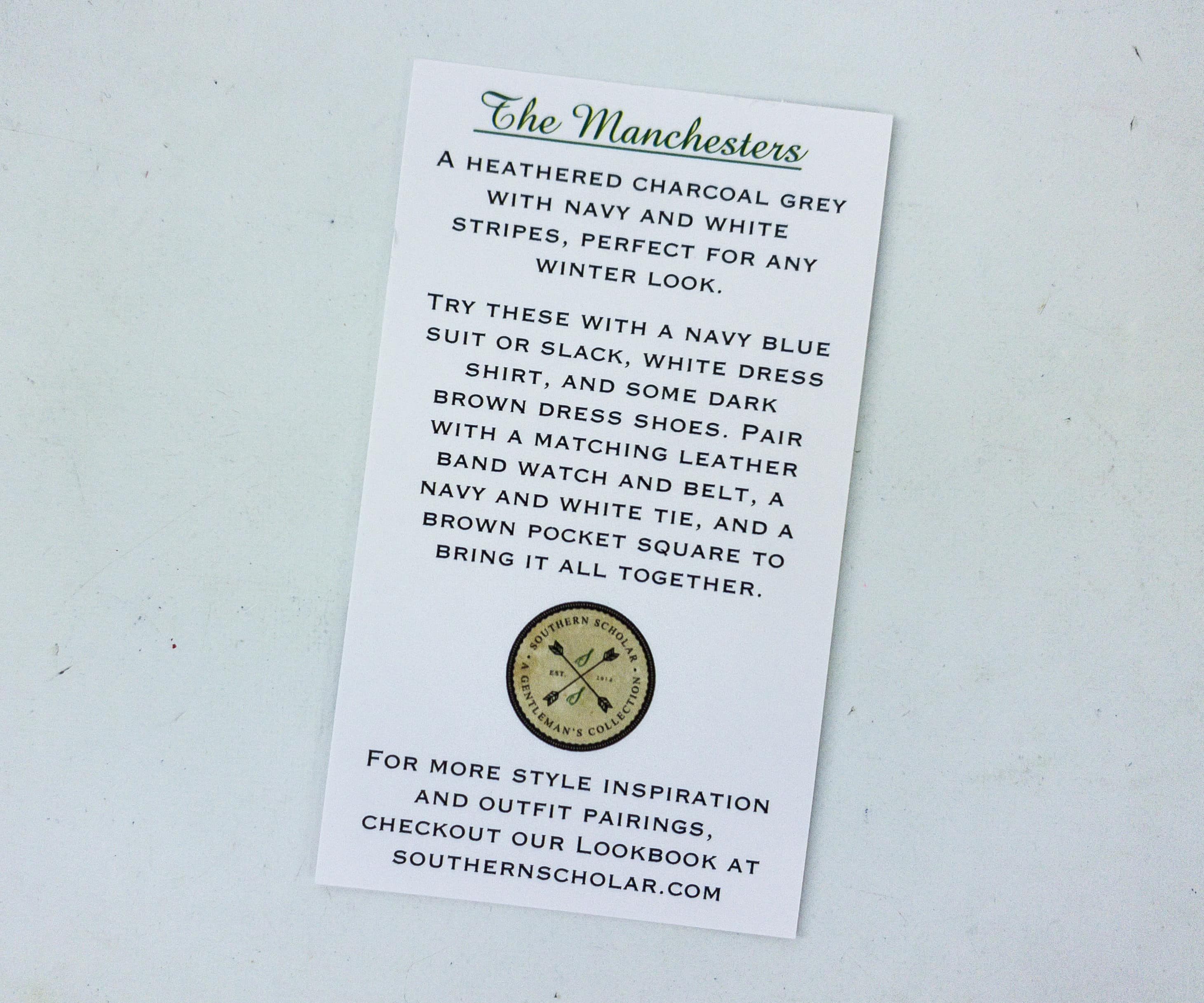 Each month, a small card is included inside the box which contains unique styling tips that would be very helpful to the wearer. This month's featured pair of socks has a theme called THE MANCHESTERS!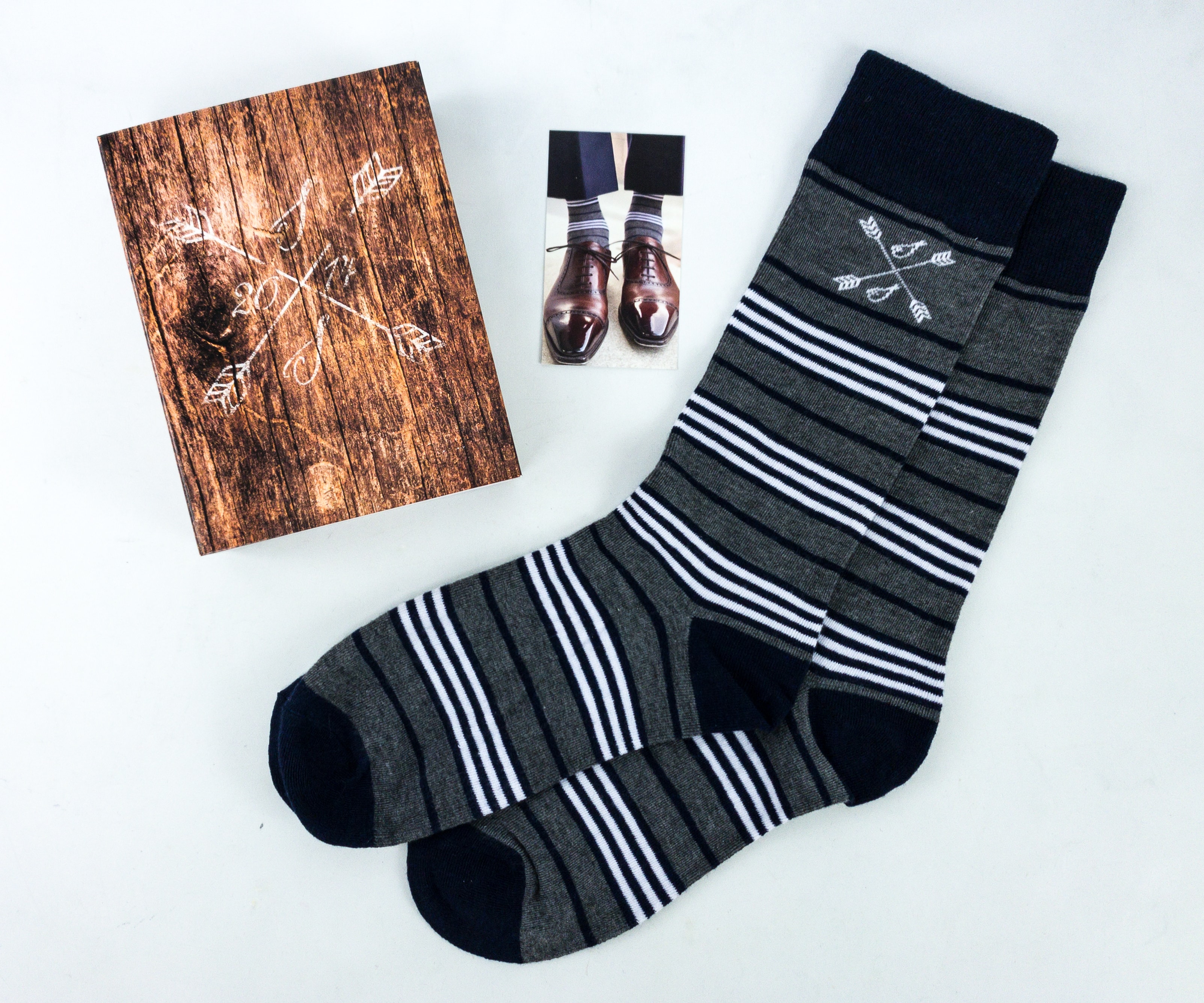 Everything in my December 2019 box!
Just like in every month's box, the pair of socks came in a white carton sleeve with the Southern Scholar logo.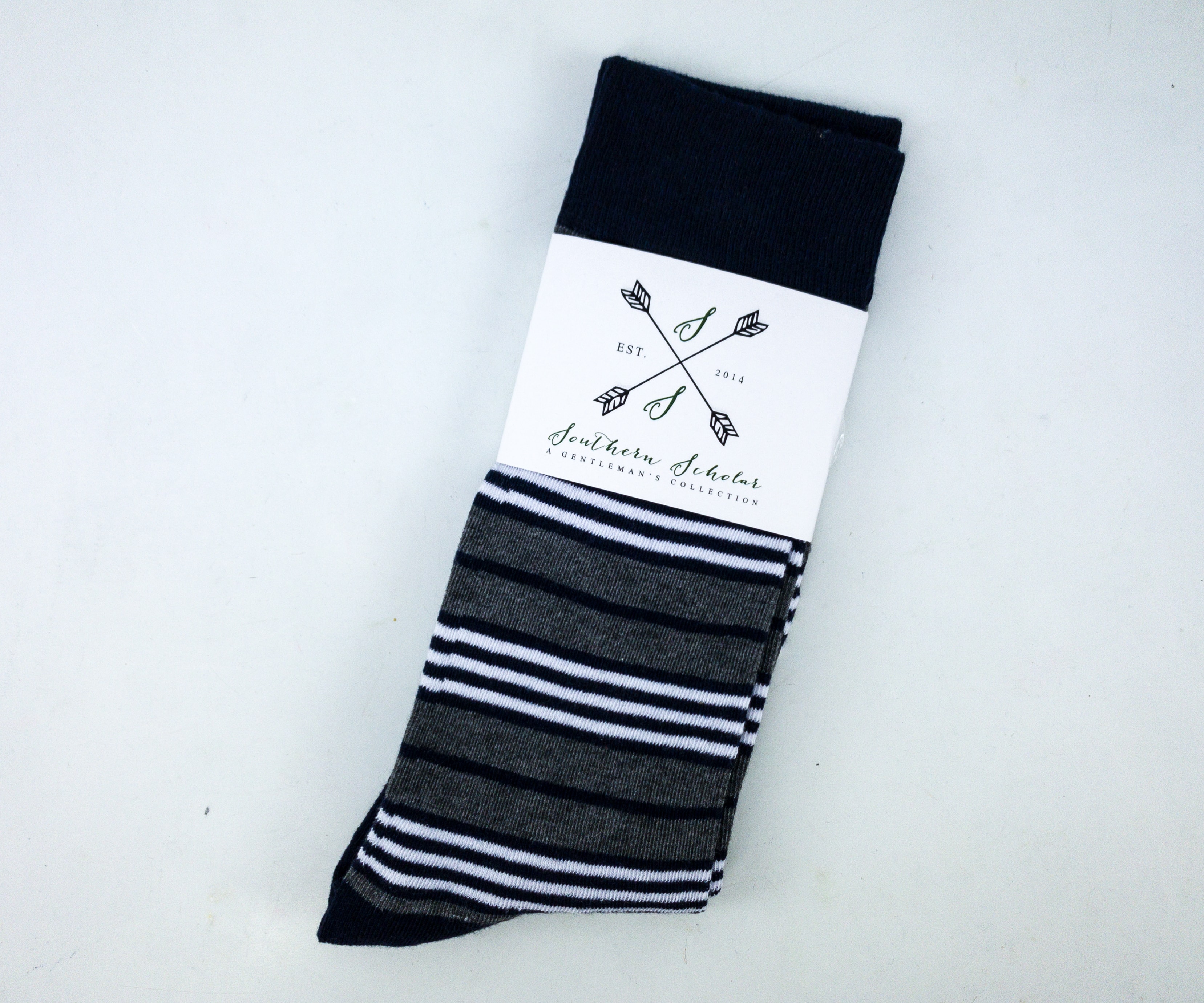 The Manchesters. This month's featured pair of socks is made from their signature material blend of 55% polyester, 23% viscose-rayon, 17% nylon, and 5% spandex. It features a classic horizontal stripes pattern with the neutral colors of black, gray, and white!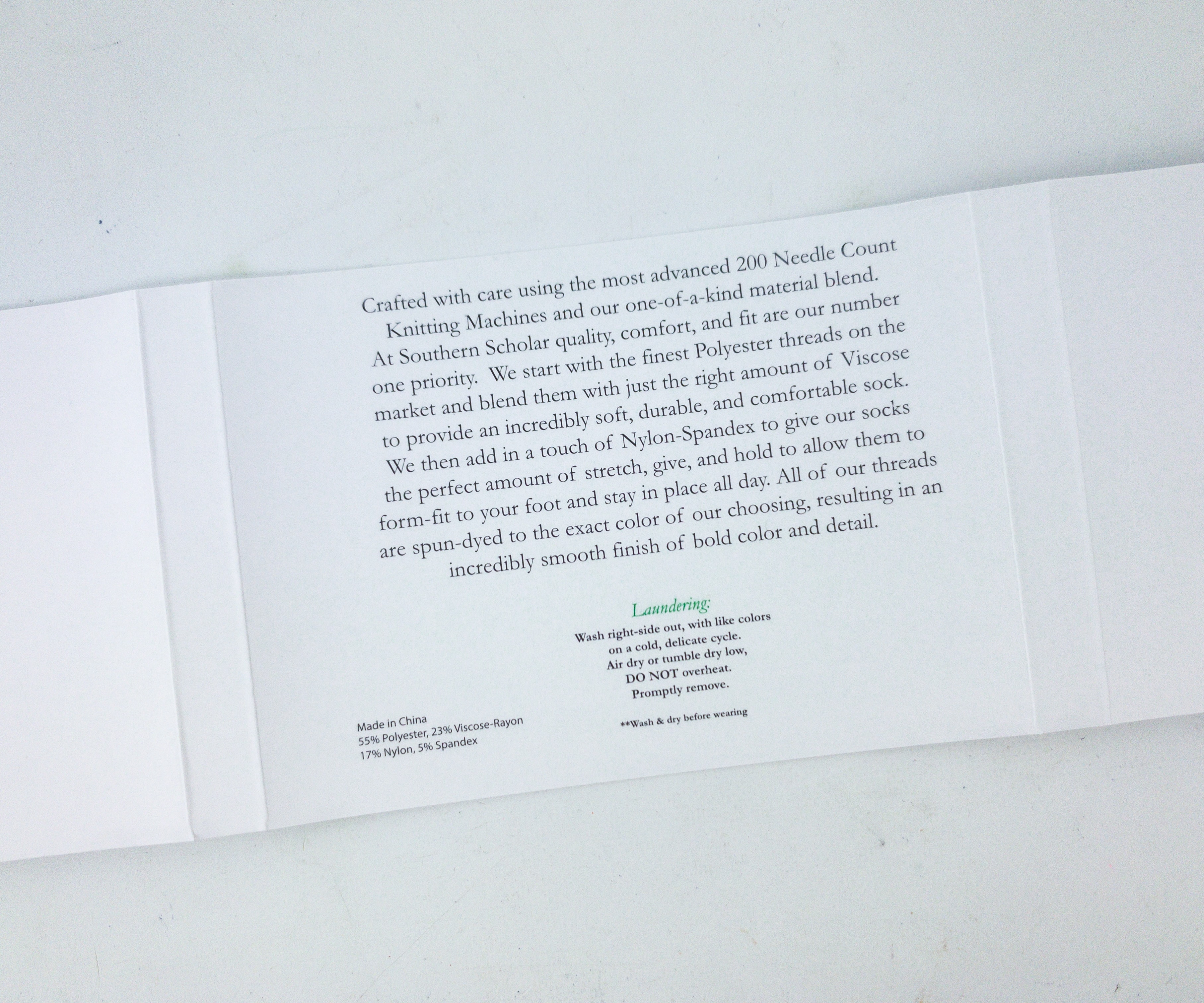 According to the label, these socks are made using 200 Needle Count Knitting Machines which results in softer and more durable socks, with just the right amount of stretch. Featured at the back of the socks paper sleeve is the proper way of washing and drying the socks.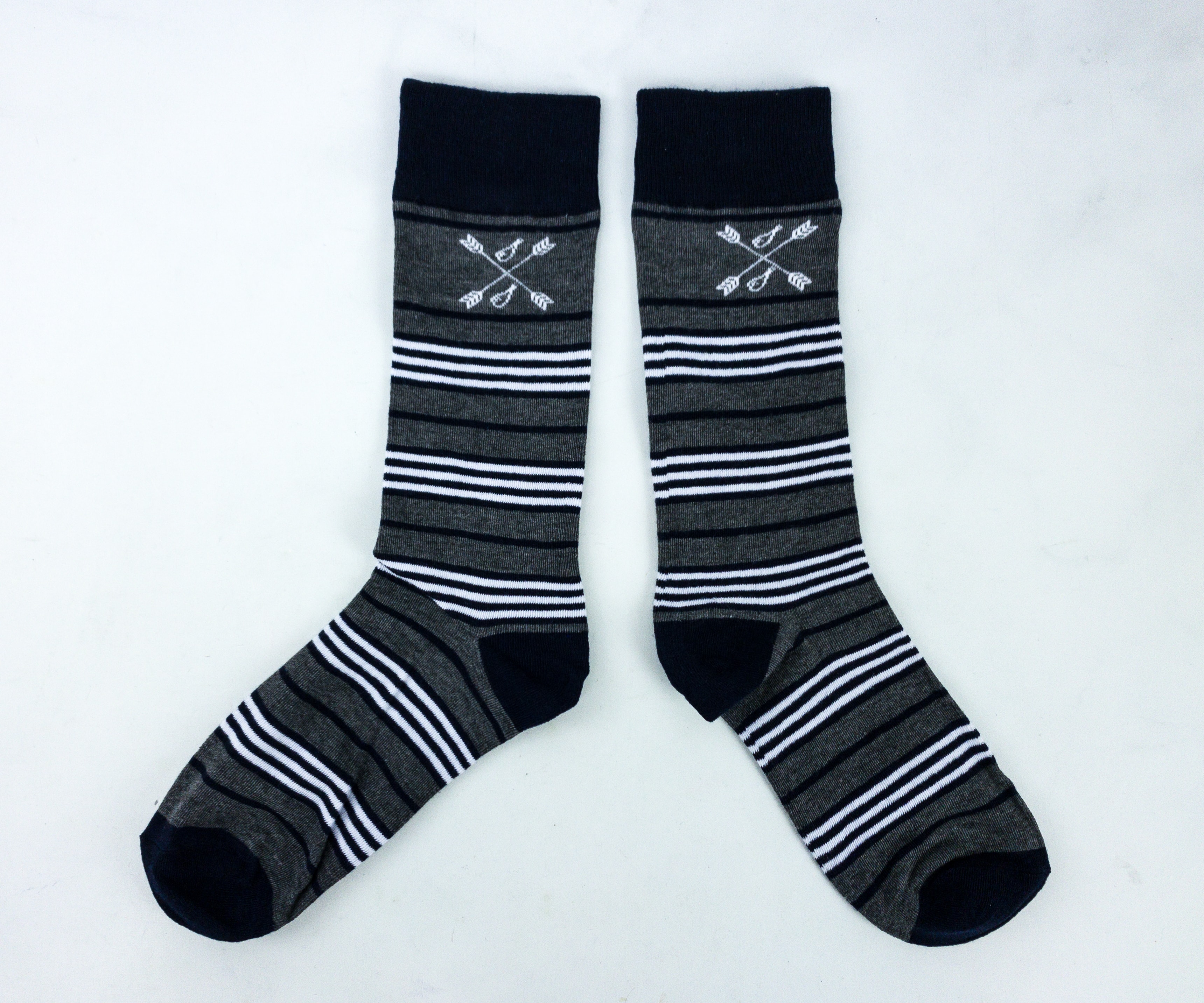 The cuffs, heels, and toes of the socks are all in classic black color. It does look good with the dark gray and white stripes. The seamless toe cap provides unparalleled comfort and even prevents normal wear-and-tear with its unique design.
As always, the signature Southern Scholar logo is also featured on each sock. Its custom-built ribbed cuffs hold its place on the calf without constricting thus preventing slip-off while wearing.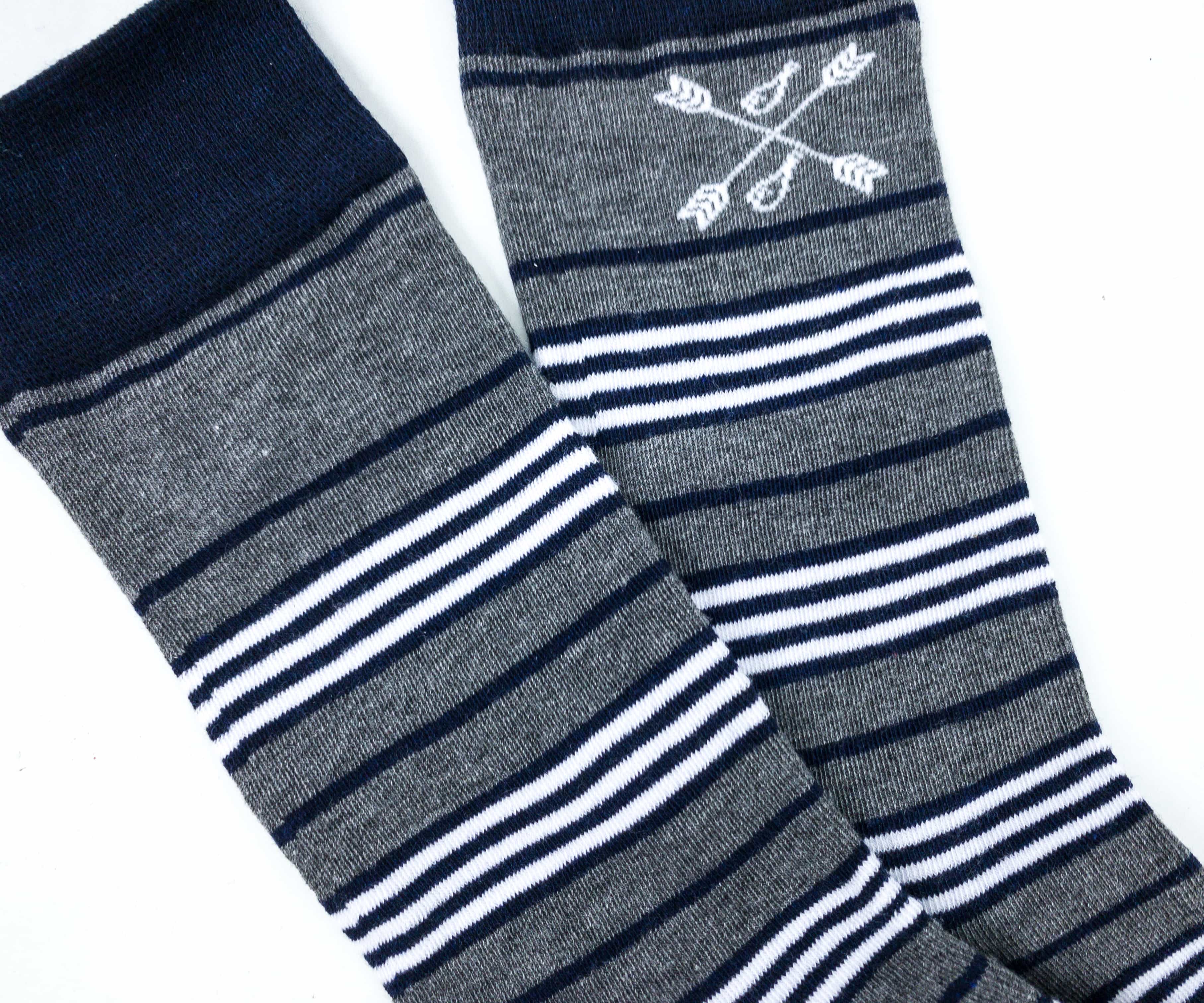 At Southern Scholar, they never fail to use their strategically-sourced signature material blend in order to achieve the perfect combination of comfort, stretch, and durability while adding a subtle touch of sophistication to your look.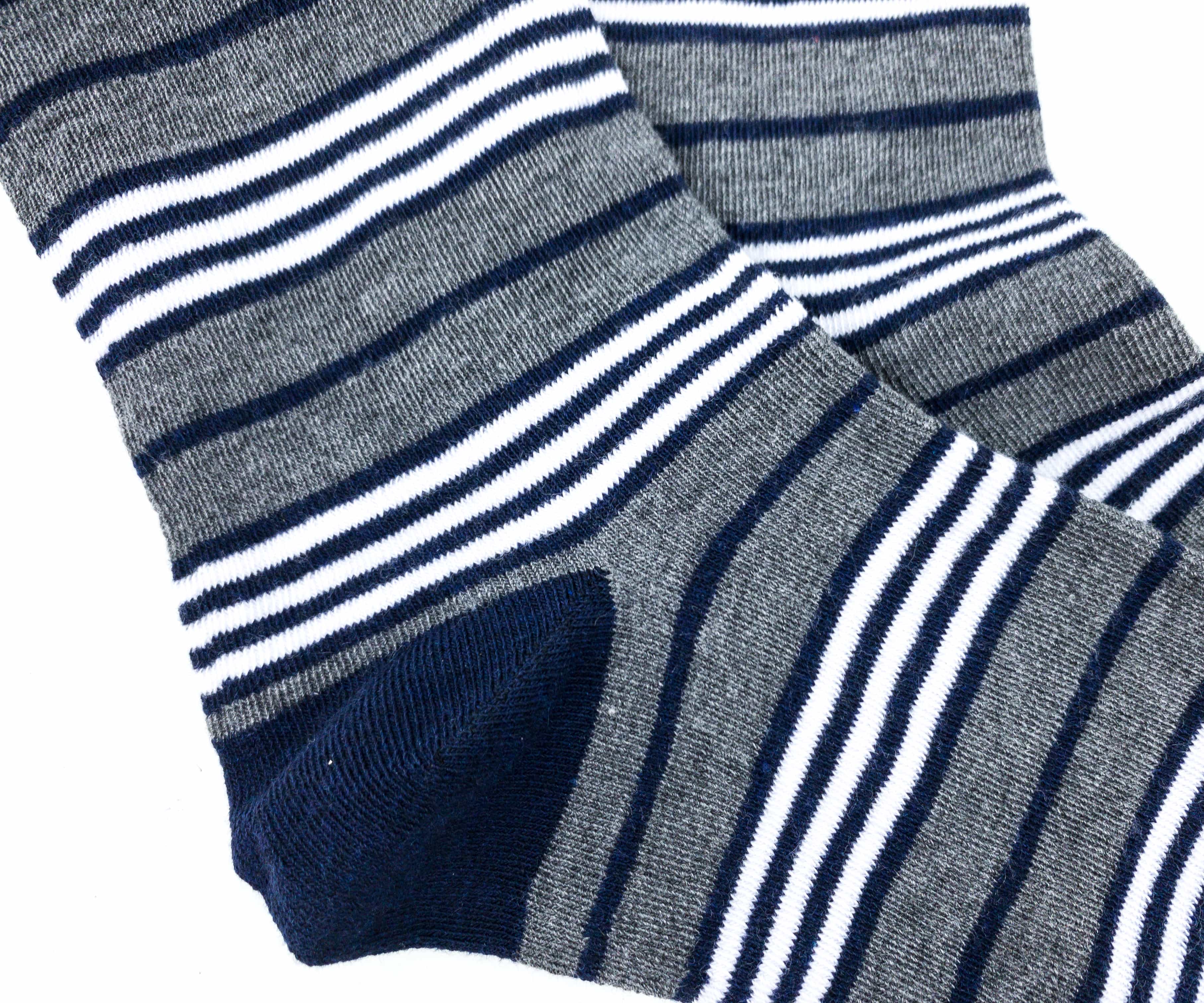 The reinforced heel and toe prevent annoying holes in order to ensure a solid grip, thus, keeping the socks in place. What makes these socks special is that they are custom dyed, and knit with care to the company's unique design specifications.
The Southern Scholar is truly a gentleman's collection. They exist as a game-changer in the sock subscription industry with their world-class quality offering as one-of-the best dress socks there is. With their high confidence in the quality of their products, they even offer 100% satisfaction-guarantee by replacing the items you'll receive if you feel unhappy with the items, no questions asked. That's going above and beyond customer service! I'm very happy with this month's featured pair. They feel so good to wear and they are indeed one of the best work socks out there. It has a perfect fit and, true to their claim, a silk-like finish. I highly look forward to the design that they will come up with next month!
Let us know your thoughts about this month's box!