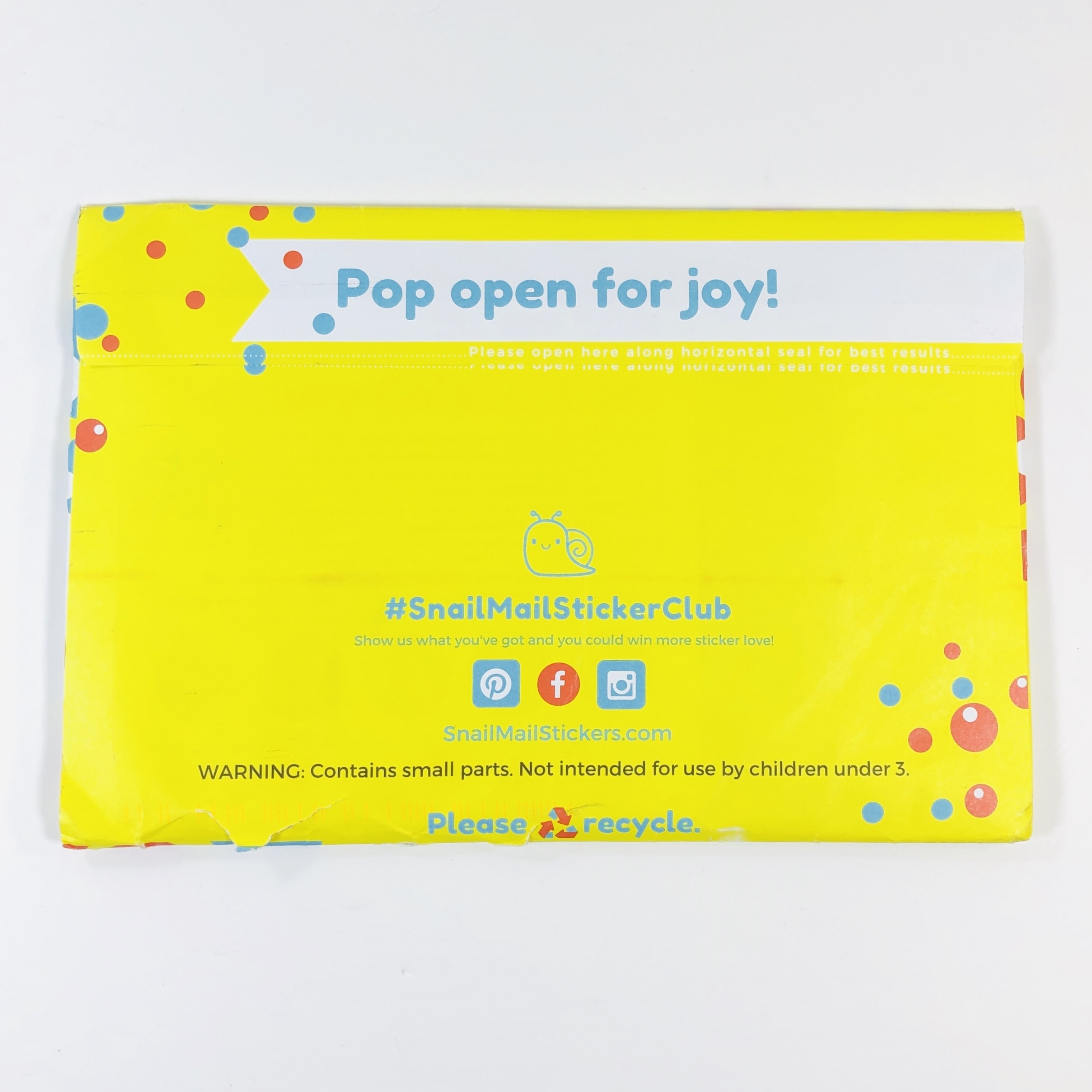 Snail Mail Sticker Club is a monthly sticker pack that sends over 10 different sticker sheets, a big frame-able postcard, and two affirmation cards (one for you, one for a friend) for $15.95 CAD (around $12 USD) with the price dropping for longer terms. Shipping is free to the US and Canada and $6 everywhere else. The stickers are perfect for planners, teachers, kids, and the whole family and there are no themes, just a selection of random but adorable stickers! Speaking of teachers, educators can get a 15% discount, just fill out the form on the website and submit.
DEAL: Get 20% off your first monthly subscription box! Use coupon code HELLO20.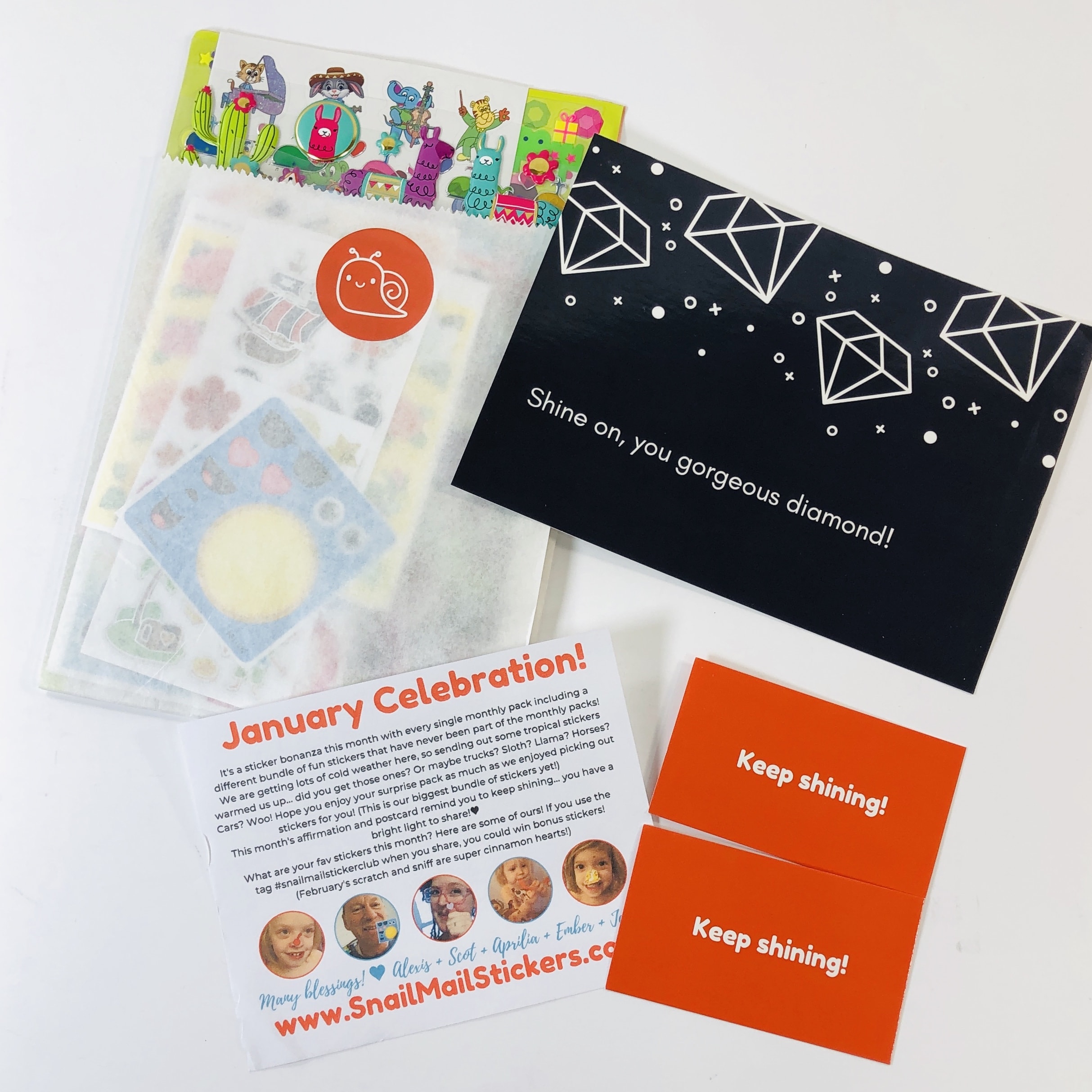 My items were shipped in an envelope with the stickers in a baggie with a snail sticker on top!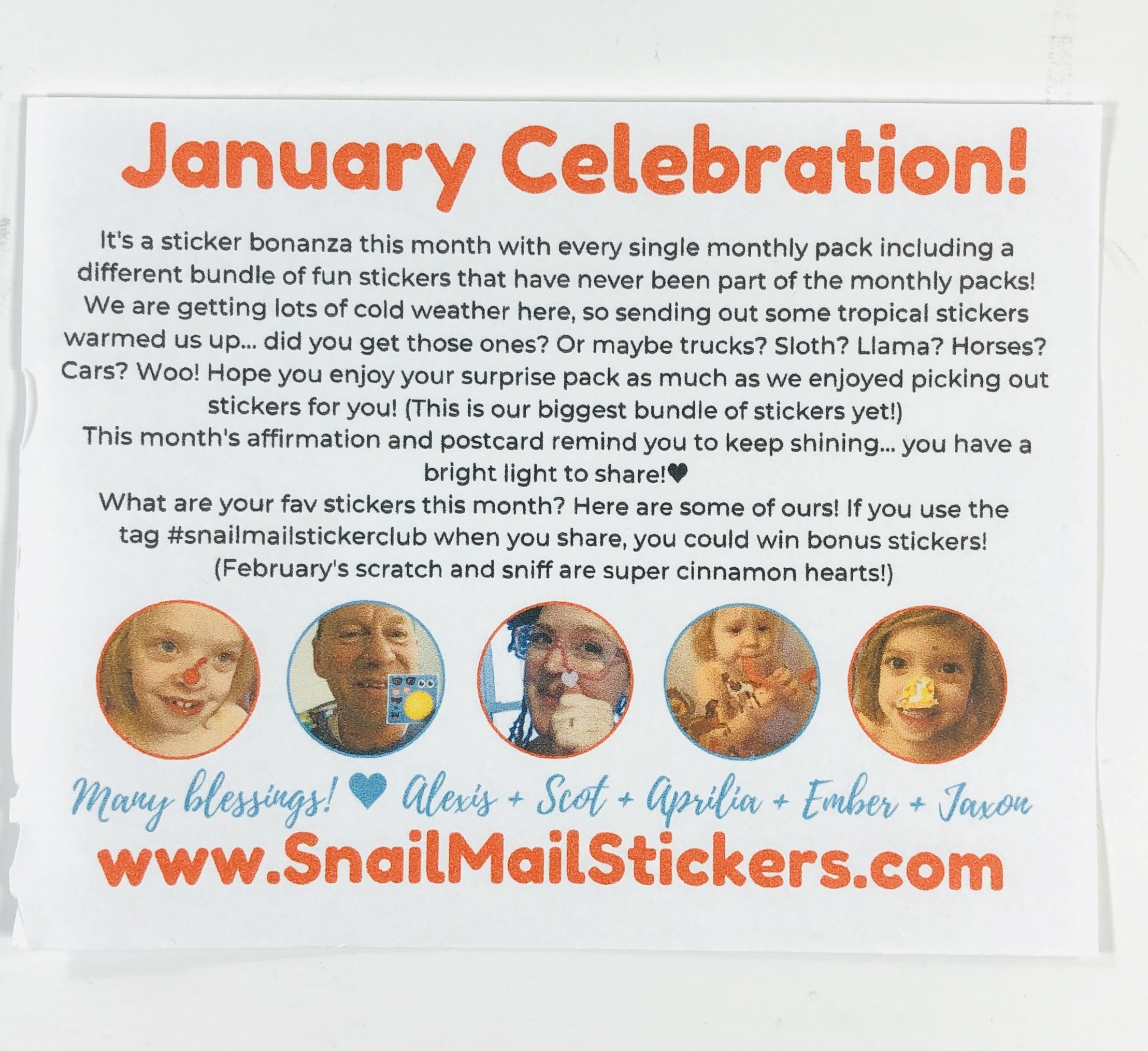 I found a slip of paper that discussed a few of the types of stickers sent for January.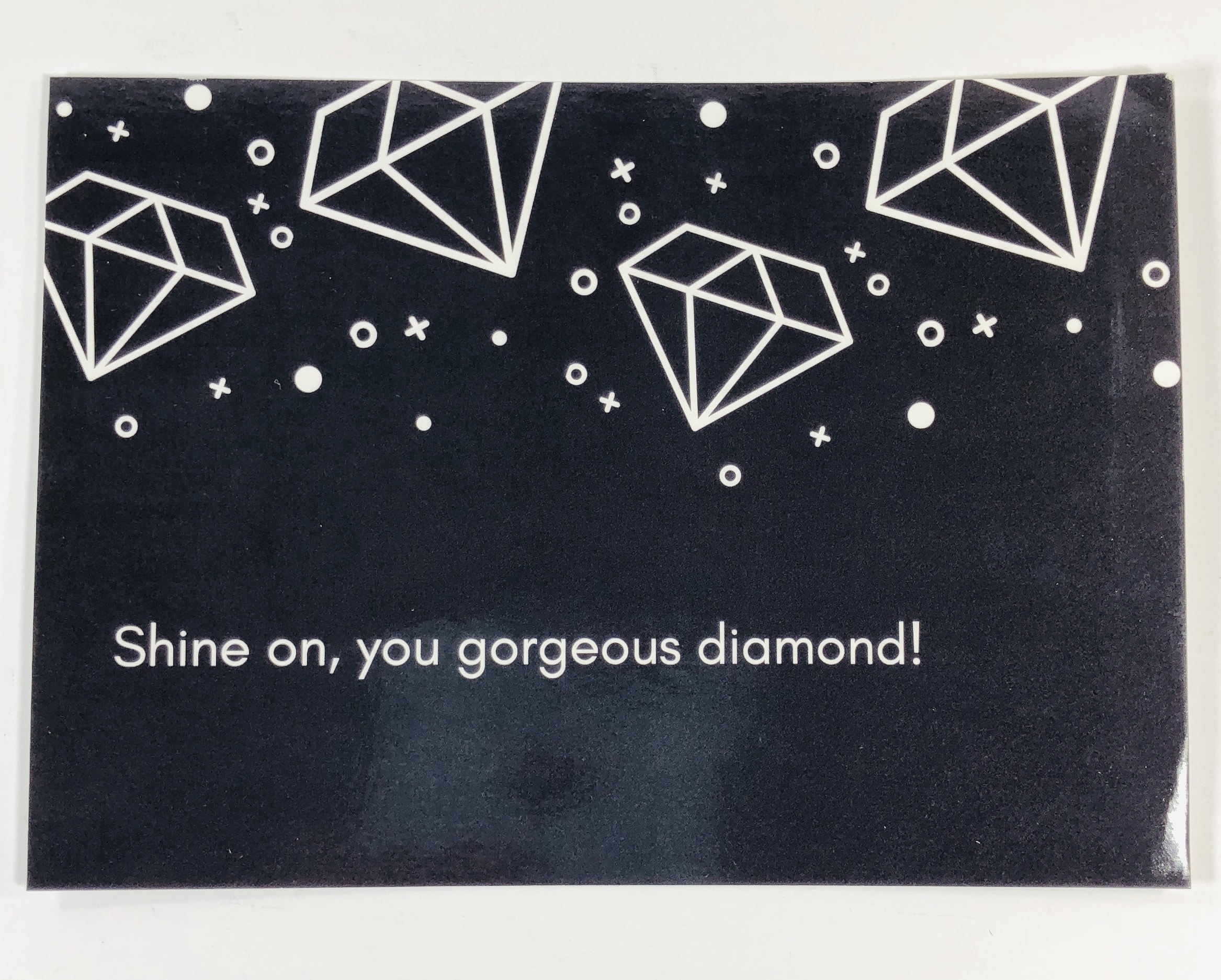 I found a big postcard that I can send to a friend.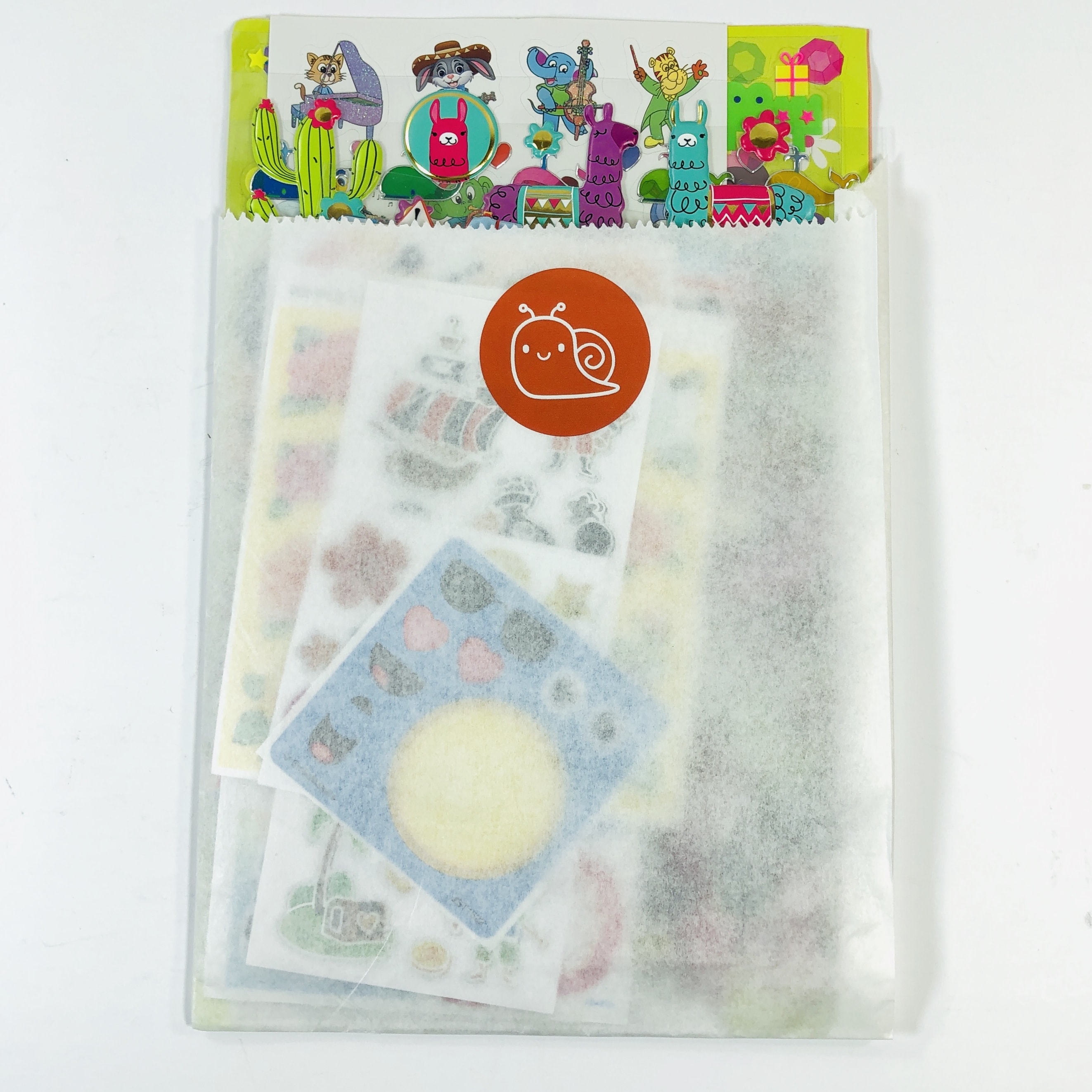 The rest of my items were in this bag, which has a cute snail sticker on top.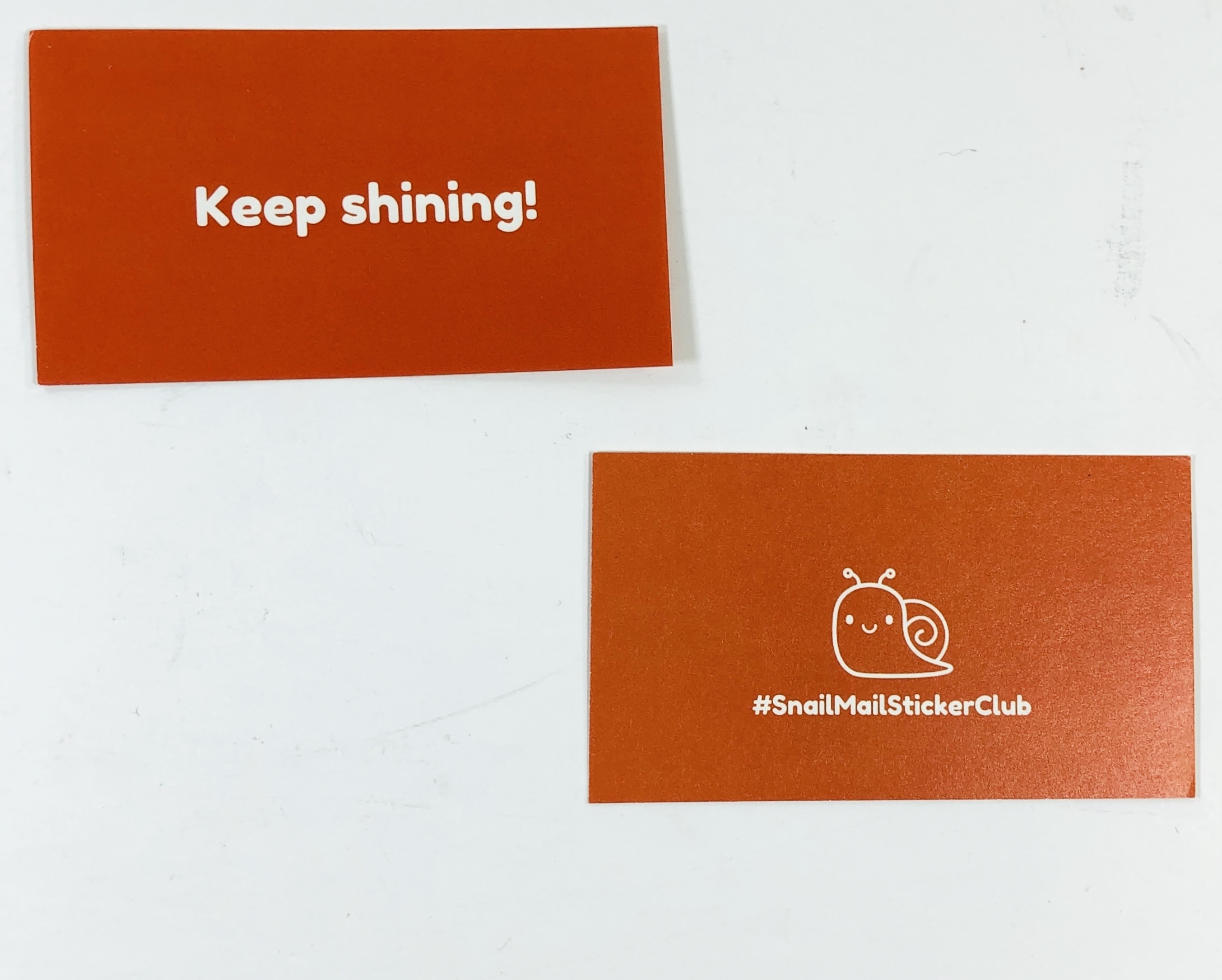 I received two Affirmation Cards, which can be handed directly to someone or slipped in an envelope. I flipped one around so you can see the back.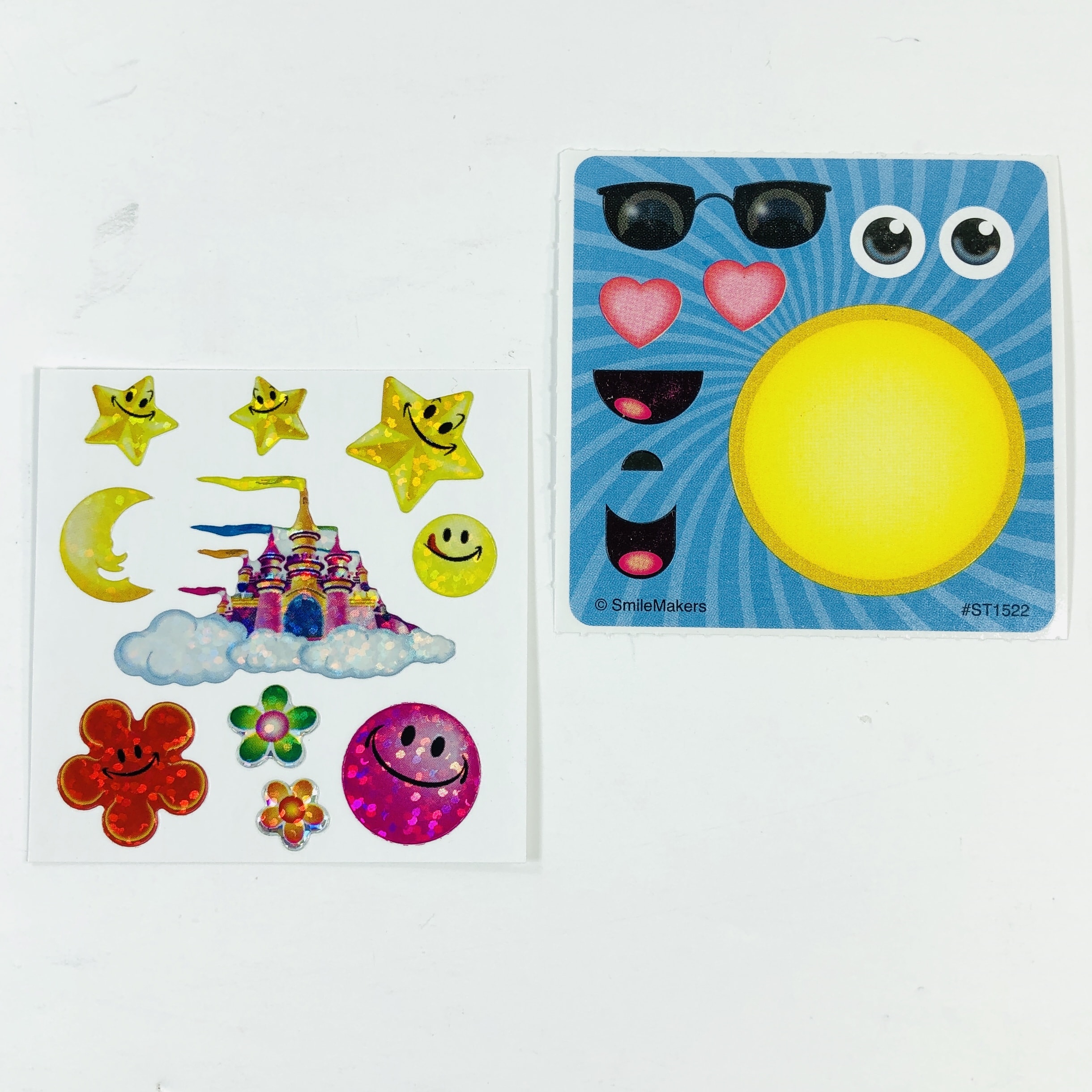 Here are a couple of the smaller sheets and these remind me of something you might find in the treasure chest at the dentist's office.
Holographic Pirate Stickers aren't scary but they do look like they are having fun – even the shark is smiling!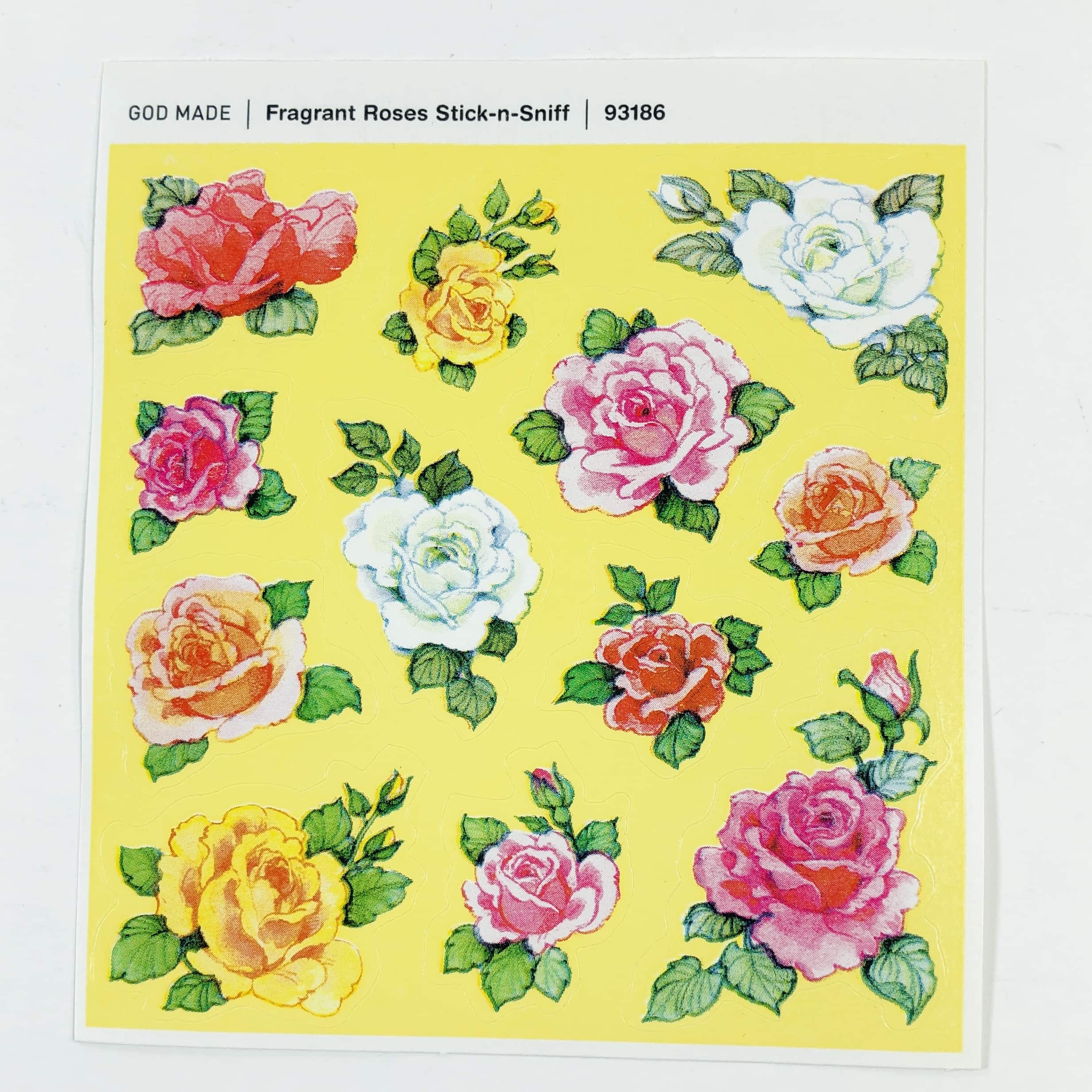 Faith That Sticks Fragrant Roses are scratch and sniff stickers, although I didn't detect a very strong scent.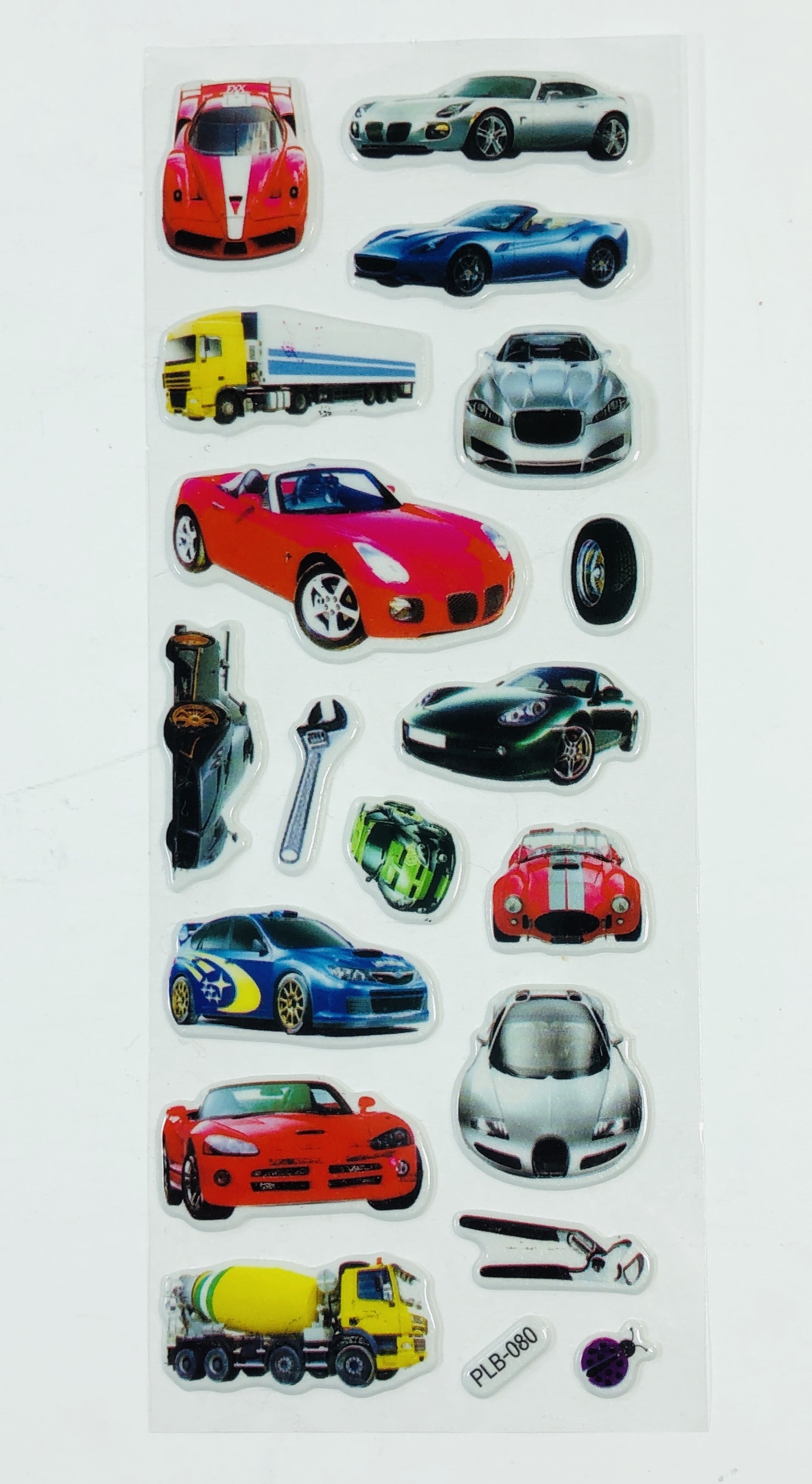 Race Car Stickers are made of puffy plastic so they stick out a bit.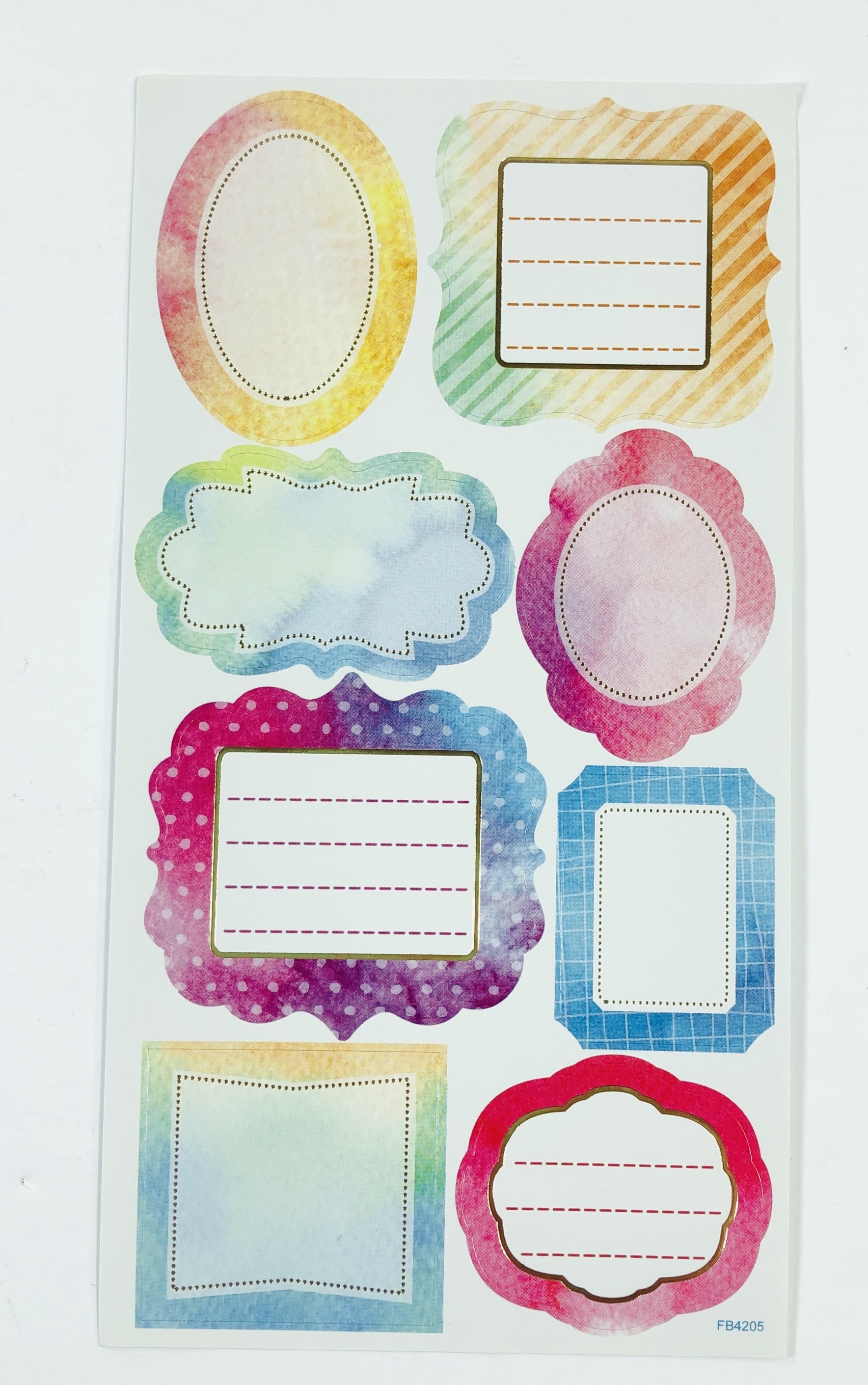 Watercolor Planner Pack Stickers are going into my planner. These stickers have metallic gold accents.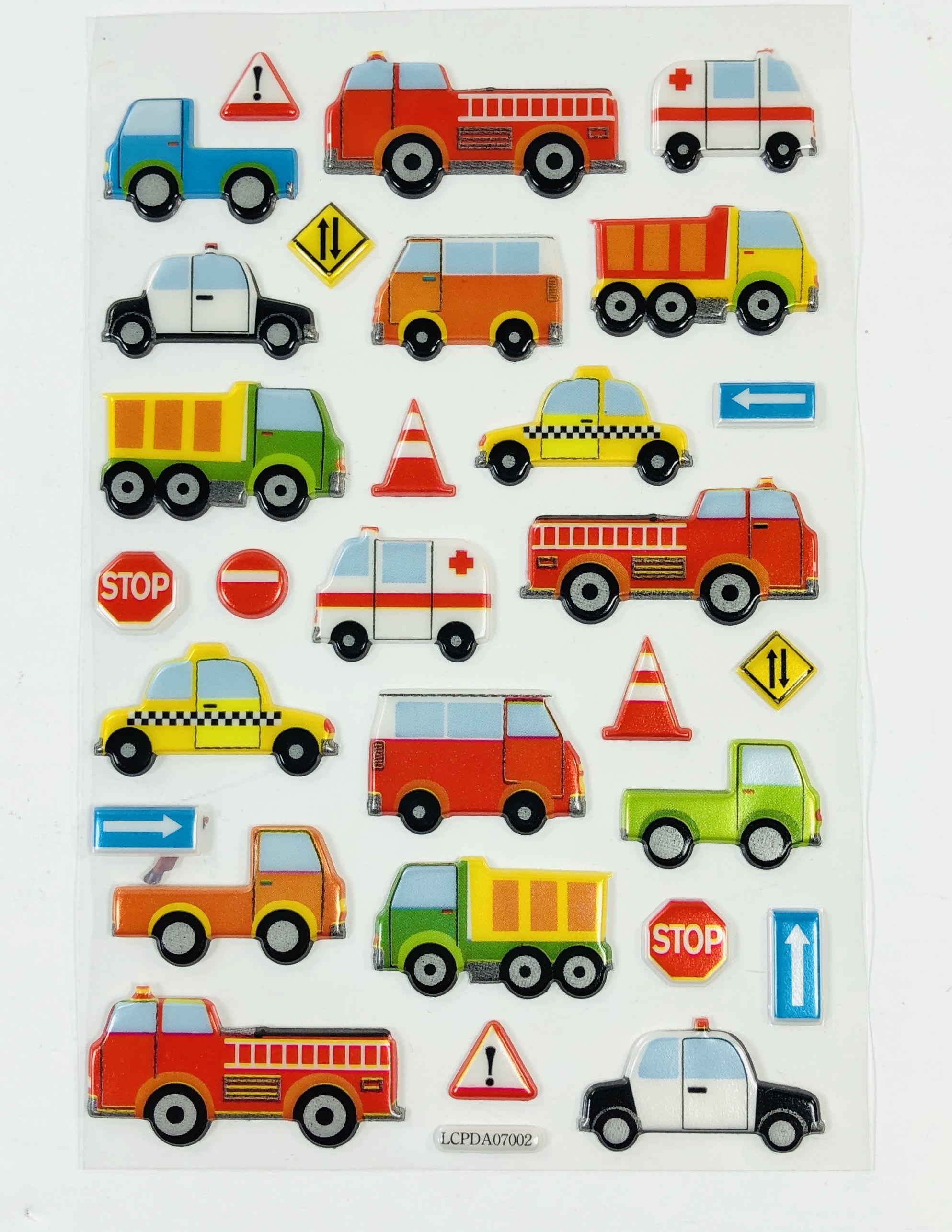 Vehicle Stickers are puffy and metallic and I like the road signs too!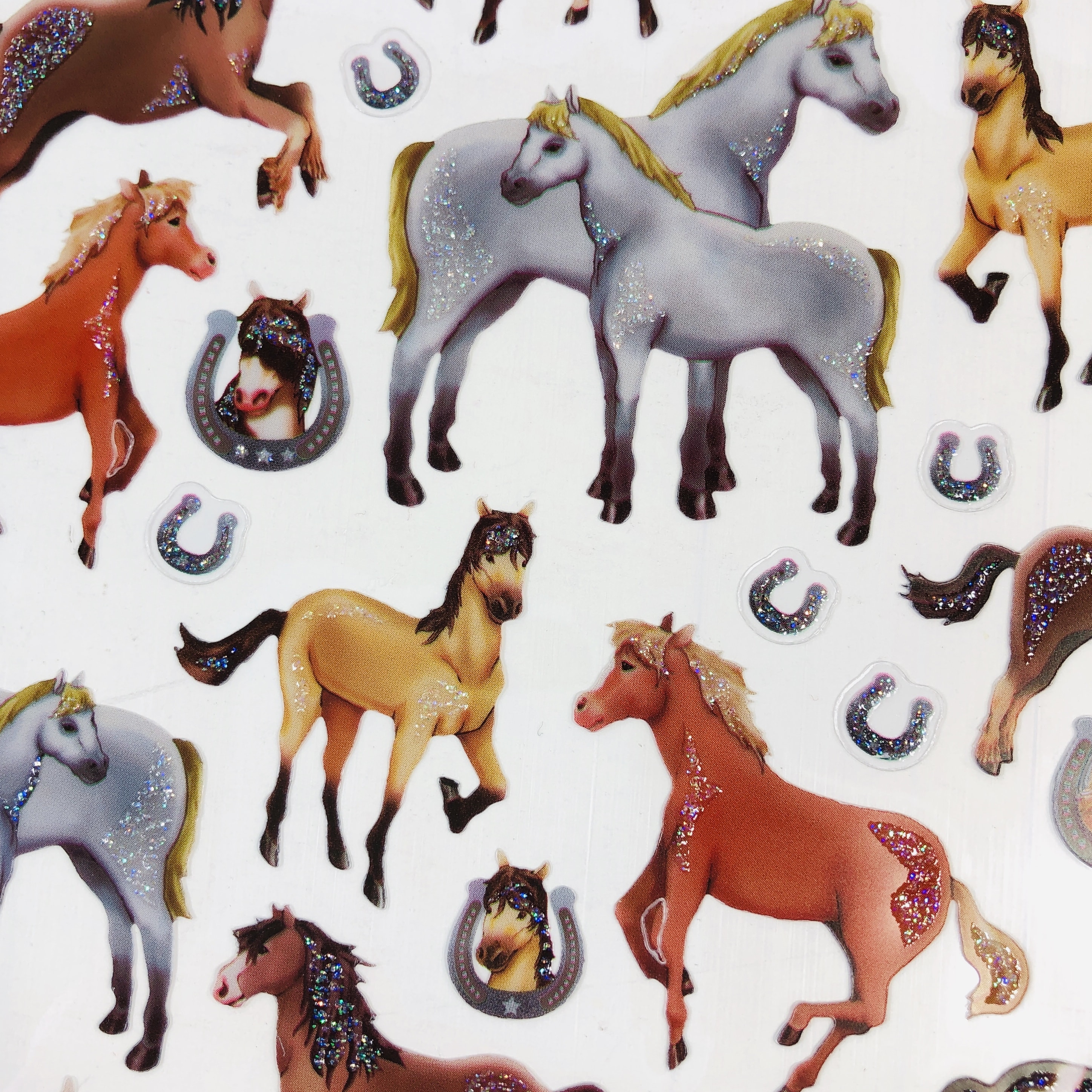 All The Pretty Horses Stickers have glittery accents and are beautiful.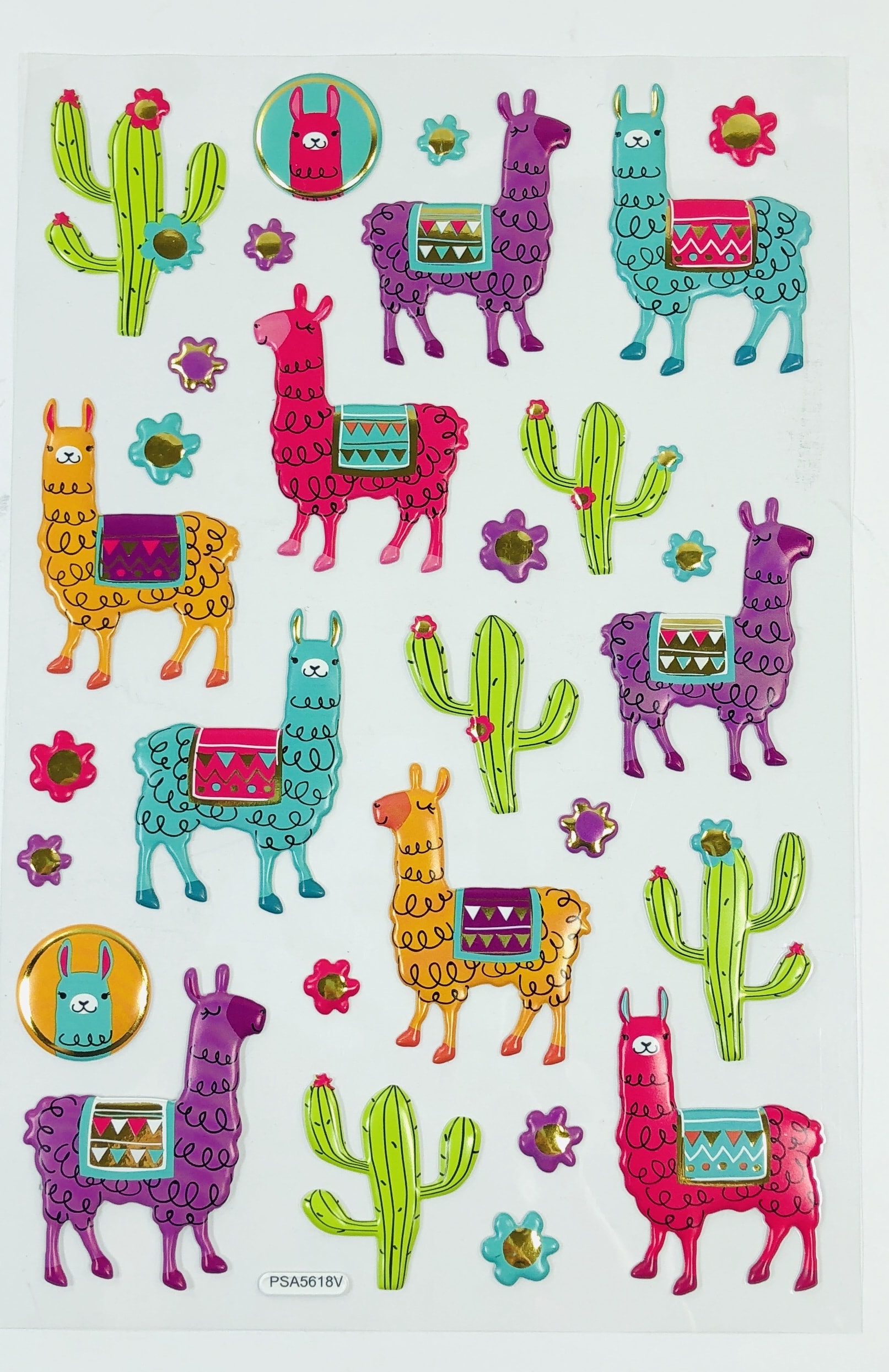 Curly Llama Cuties are puffy foil stickers with gold metallic accents. Plus I love the cactus stickers too!
Whale and Heart Stickers will go to my daughter since she loves sea creatures. These stickers are flat and translucent and have metallic silver around the edges.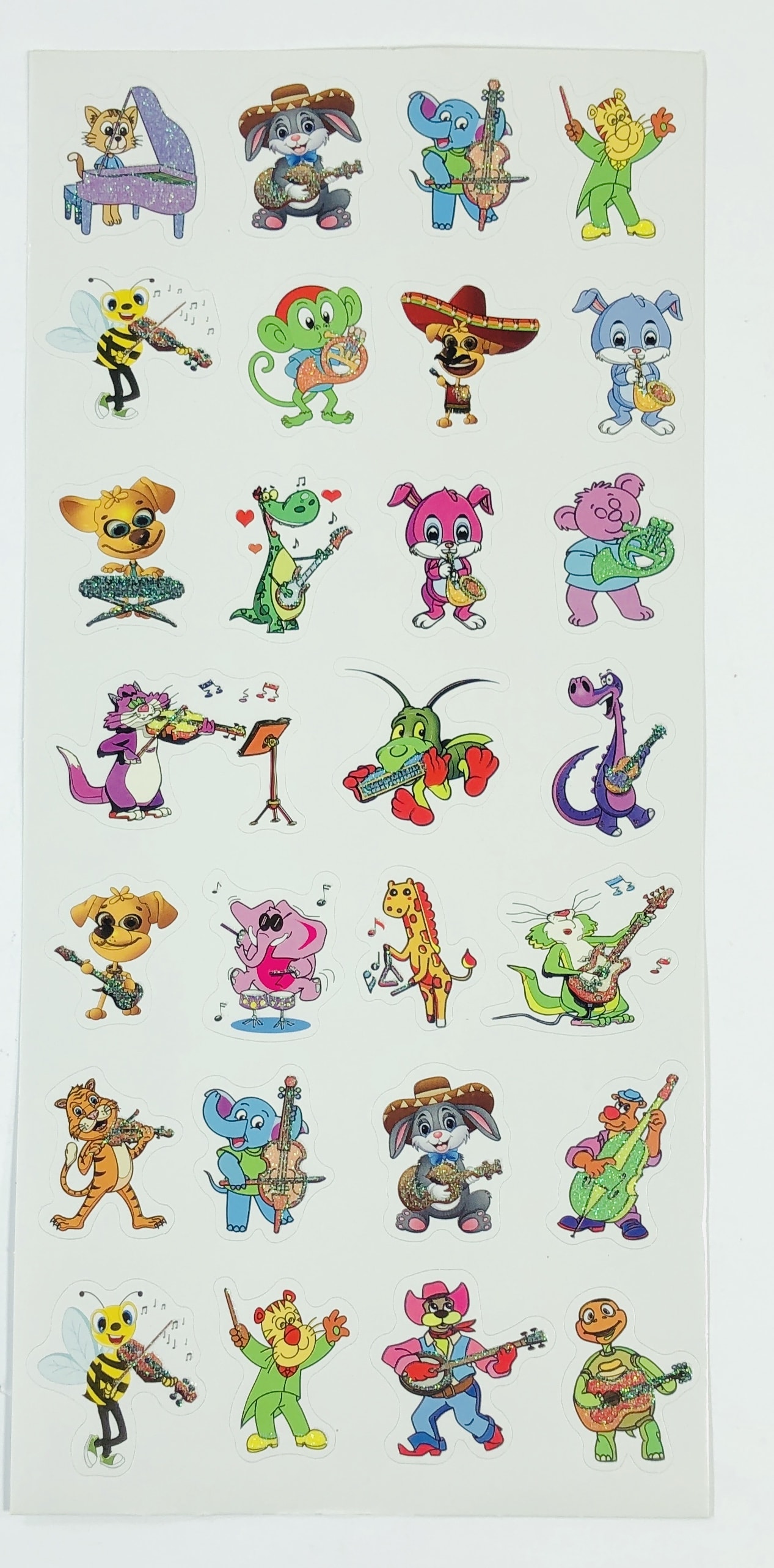 Musical Animals have glittery accents all over and some of them are wearing clothes!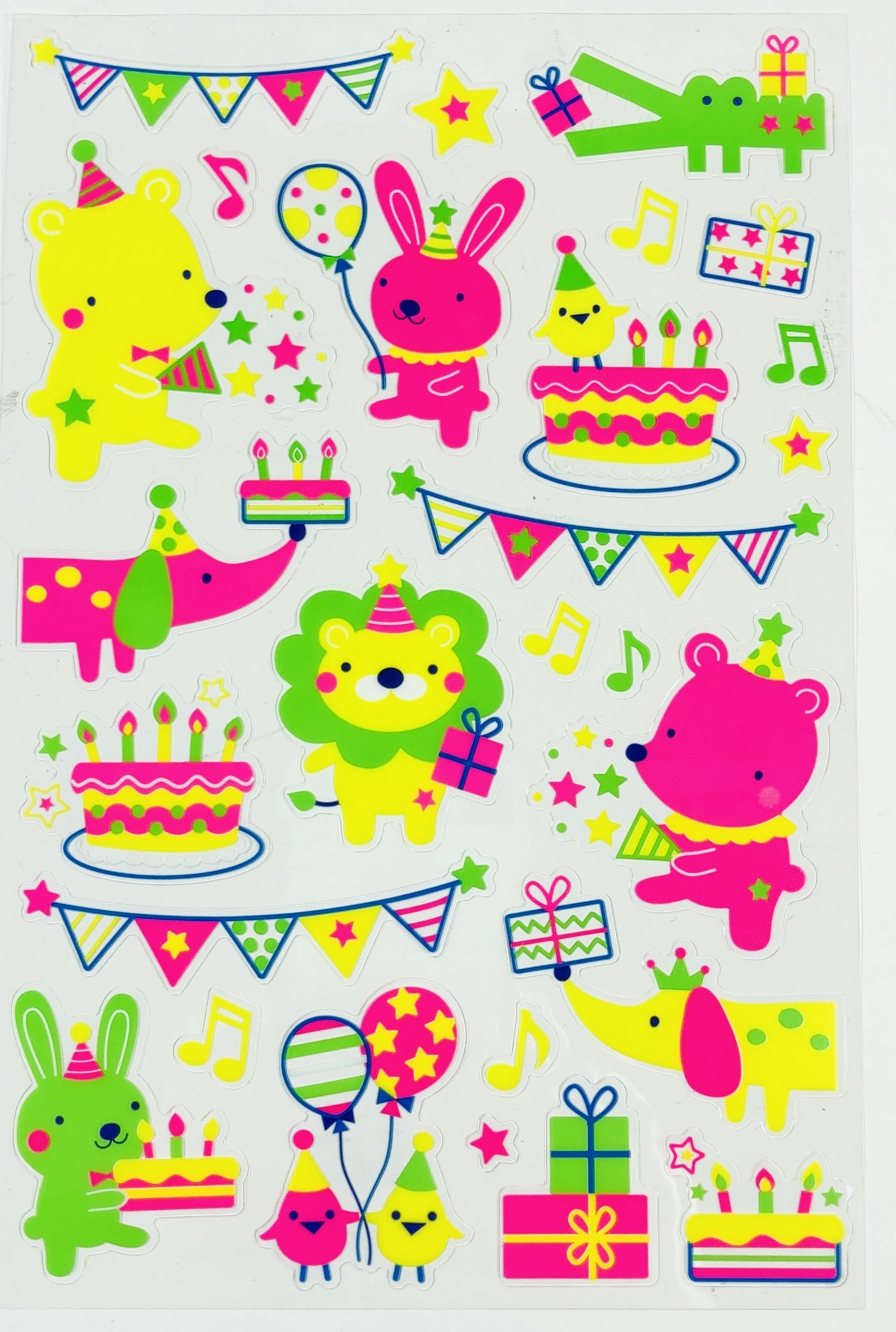 Party in Neon Stickers are super bright and super cute, perfect to decorate a card for preschoolers.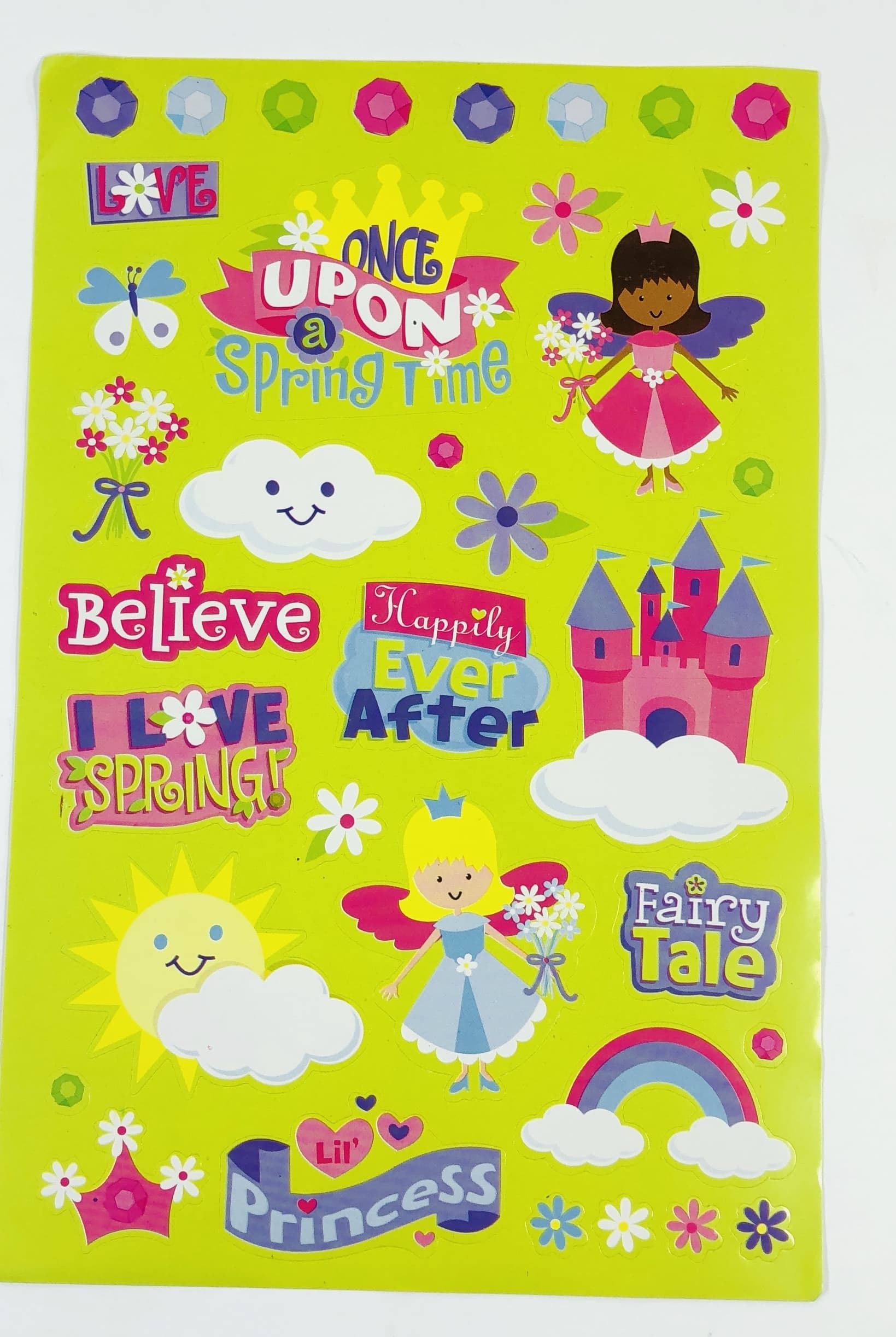 Spring Stickers It's still winter but we can think ahead with this sheet.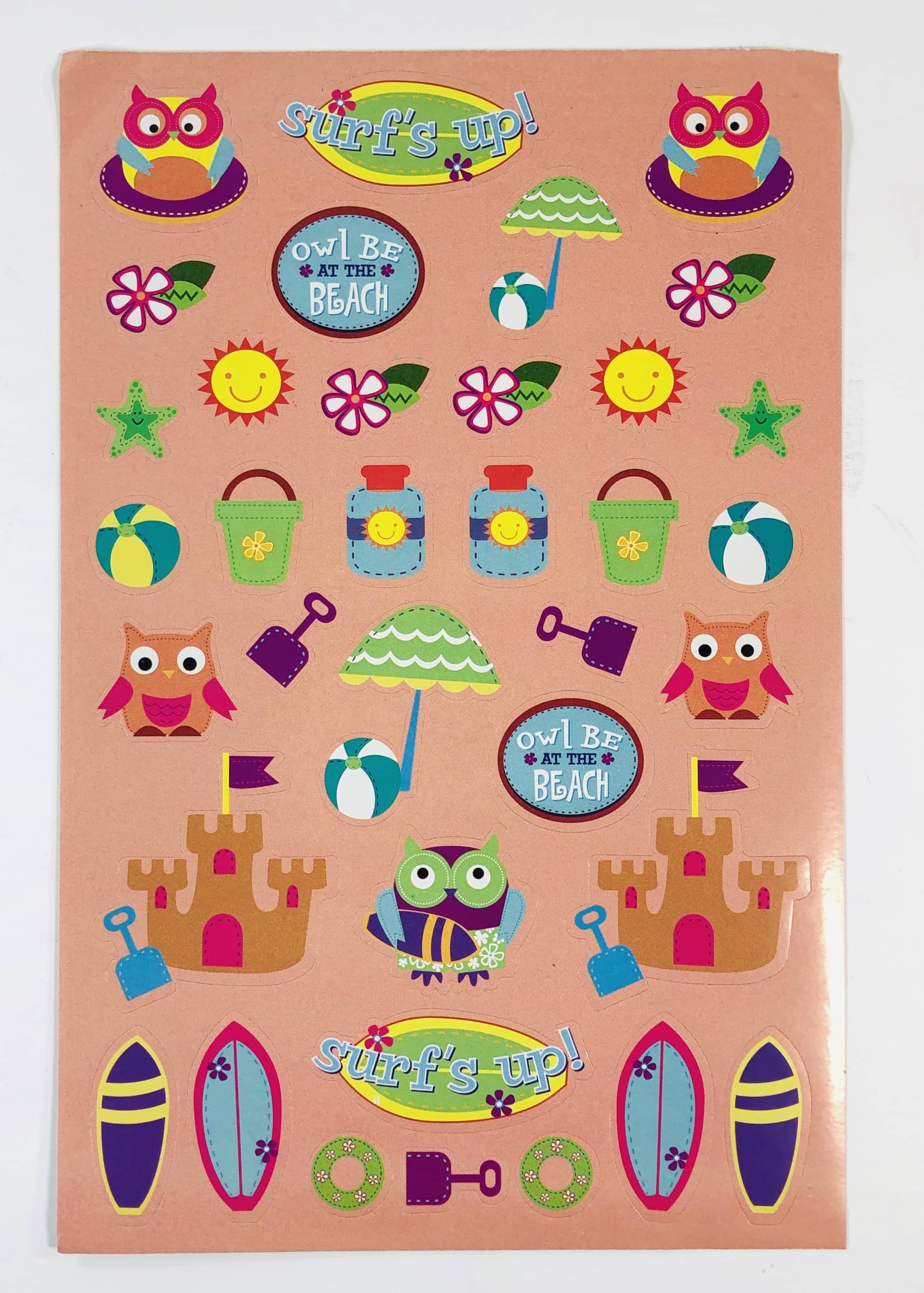 Surf's Up Stickers have us moving along even farther in the year to summer!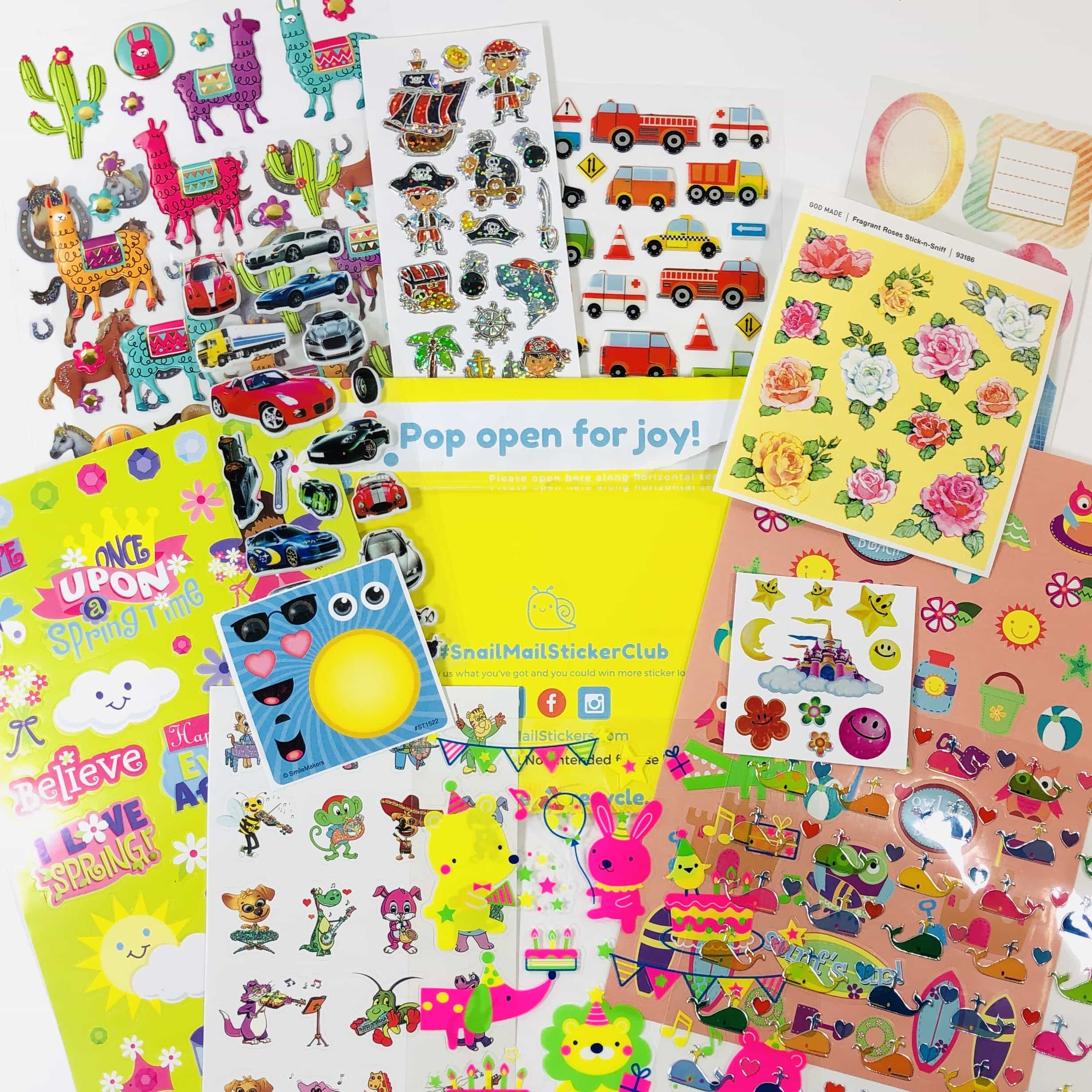 As always we received a lot of different types of stickers from Snail Mail Sticker Club! A lot of the stickers seem perfect for those with younger kids since they have princesses, pirates, trucks, and little animals. I always feel like I get a good value with this club, and you can buy more stickers and past packs on their website.
What do you think of the Snail Mail Sticker Club?
Visit Snail Mail Sticker Club to subscribe or find out more!