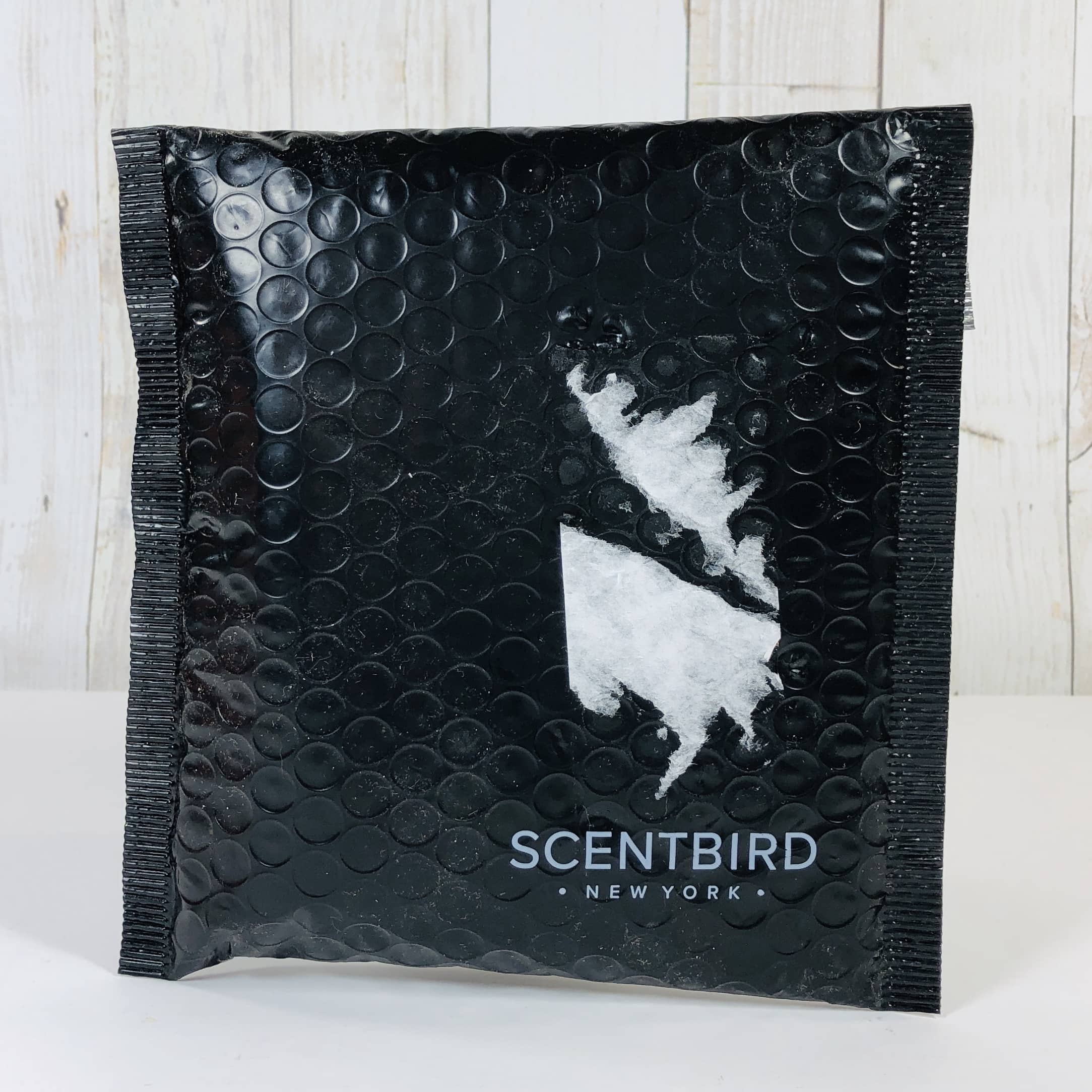 Scentbird is a monthly perfume and fragrance decanting subscription, but that's not all! You can also choose to receive makeup, skincare, body care, supplements, and even candles! With Scentbird, you get a thirty-day supply of perfume every month – Scentbird takes authentic perfumes and decants them into travel sprayers. There are over 450 fragrances to choose from and Scentbird adds new ones every month! You can save when you purchase a multi-month subscription, or even arrange to receive perfume every other month. Keep in mind that some fragrances and other items may have an upcharge of up to $15 in addition to the subscription cost. 
Scentbird is about the fun and magic of fragrance. We designed Scentbird for the pickiest girl- or boy- to let you date luxury perfumes before marrying them.
Everything in my box! You can go with the scent of the month, which for January will be Bella Blanca by Oscar de le Renta, or fill up your queue with scents that sound interesting to you. You can take a quiz when you sign up and answer questions such as your fragrance type, scent notes desired, etc and get recommendations or just choose ones that sound good to you. If you don't choose then Scentbird will send you the scent of the month. Scentbird sends vials that are filled with 8ml (0.27oz) of fragrance.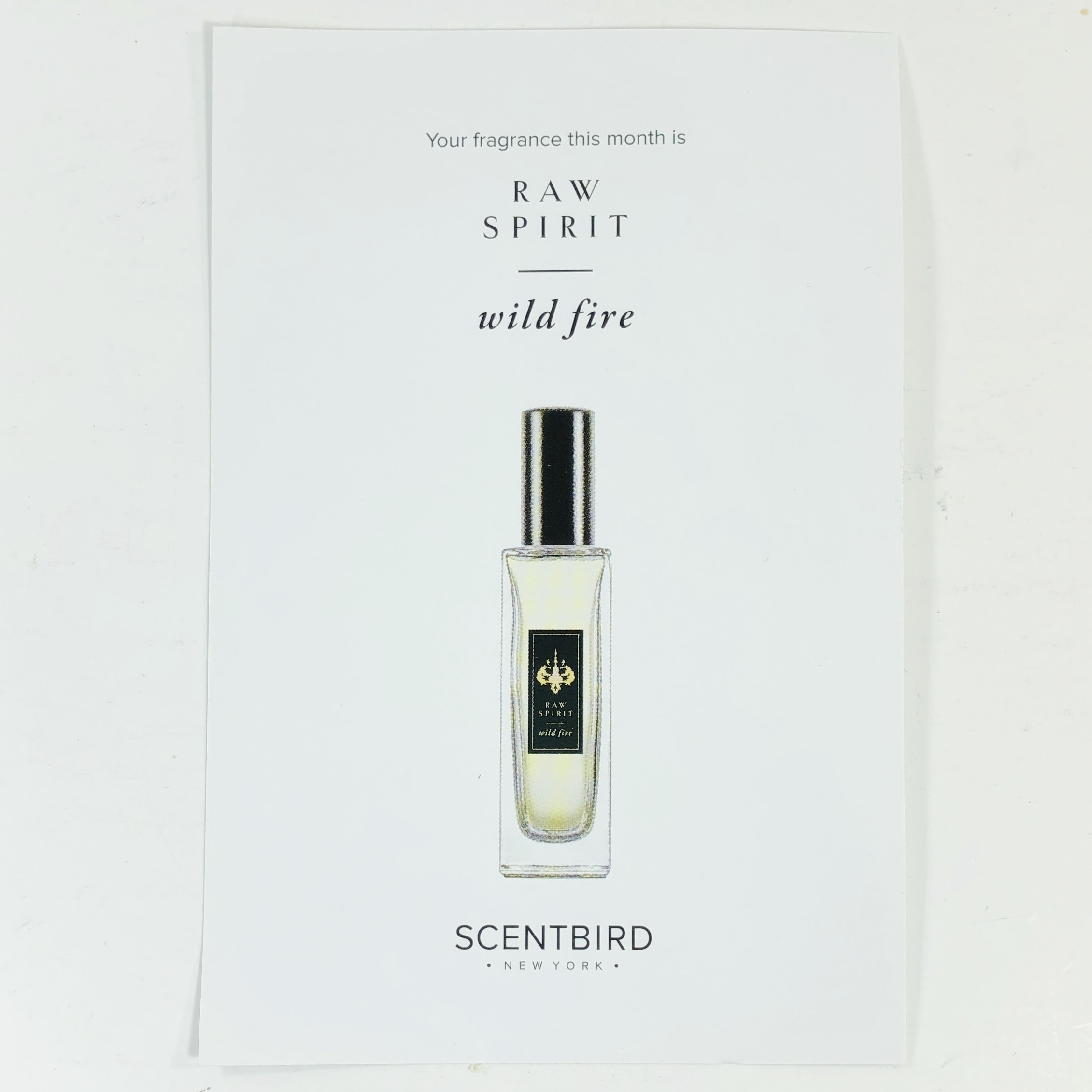 I received a card with my choice for the month shown.
The back of the card listed a description, scent notes, and ingredients as well as country of origin.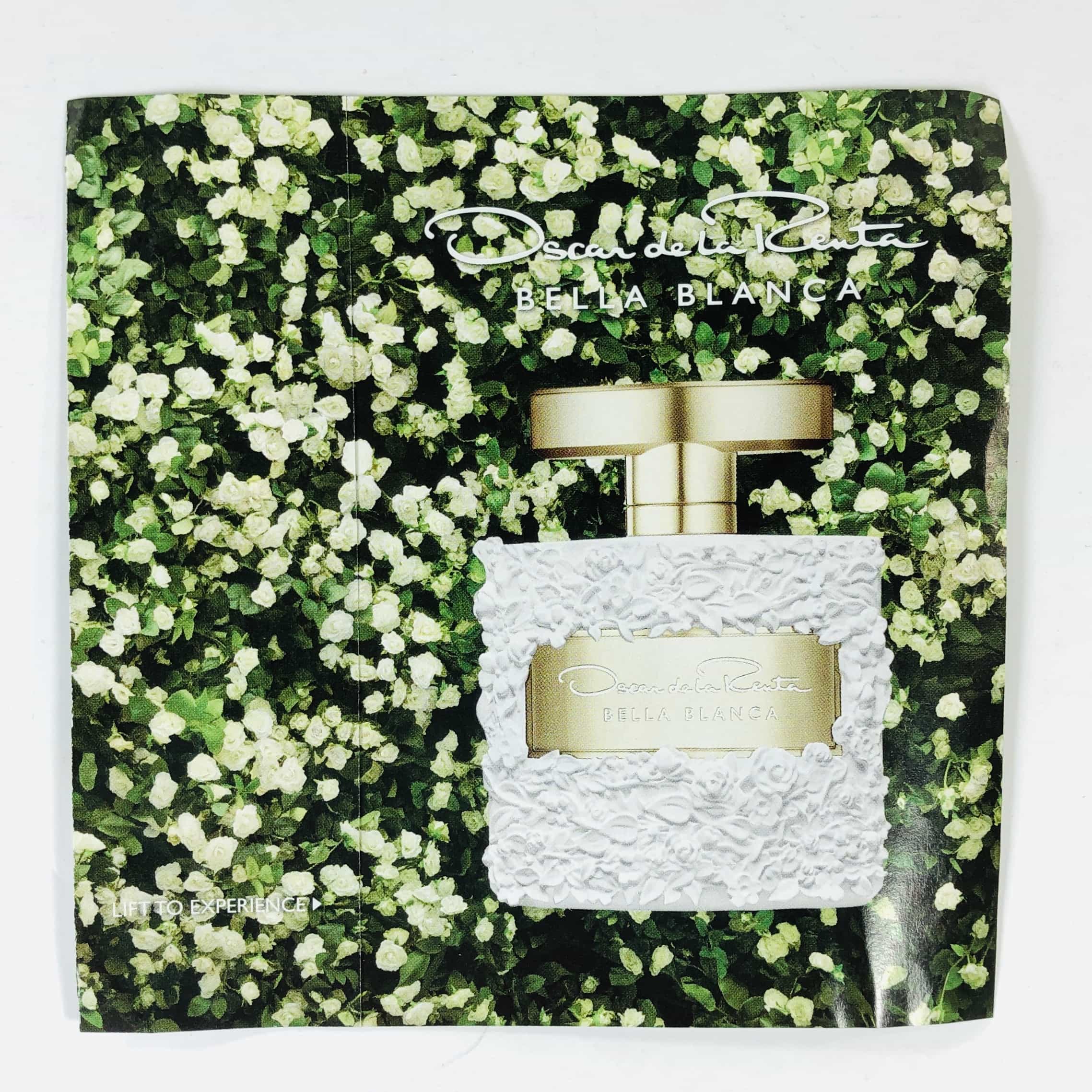 I received a magazine-type insert for next month's scent and I appreciate this, because now I can decide whether or not to add this to my queue.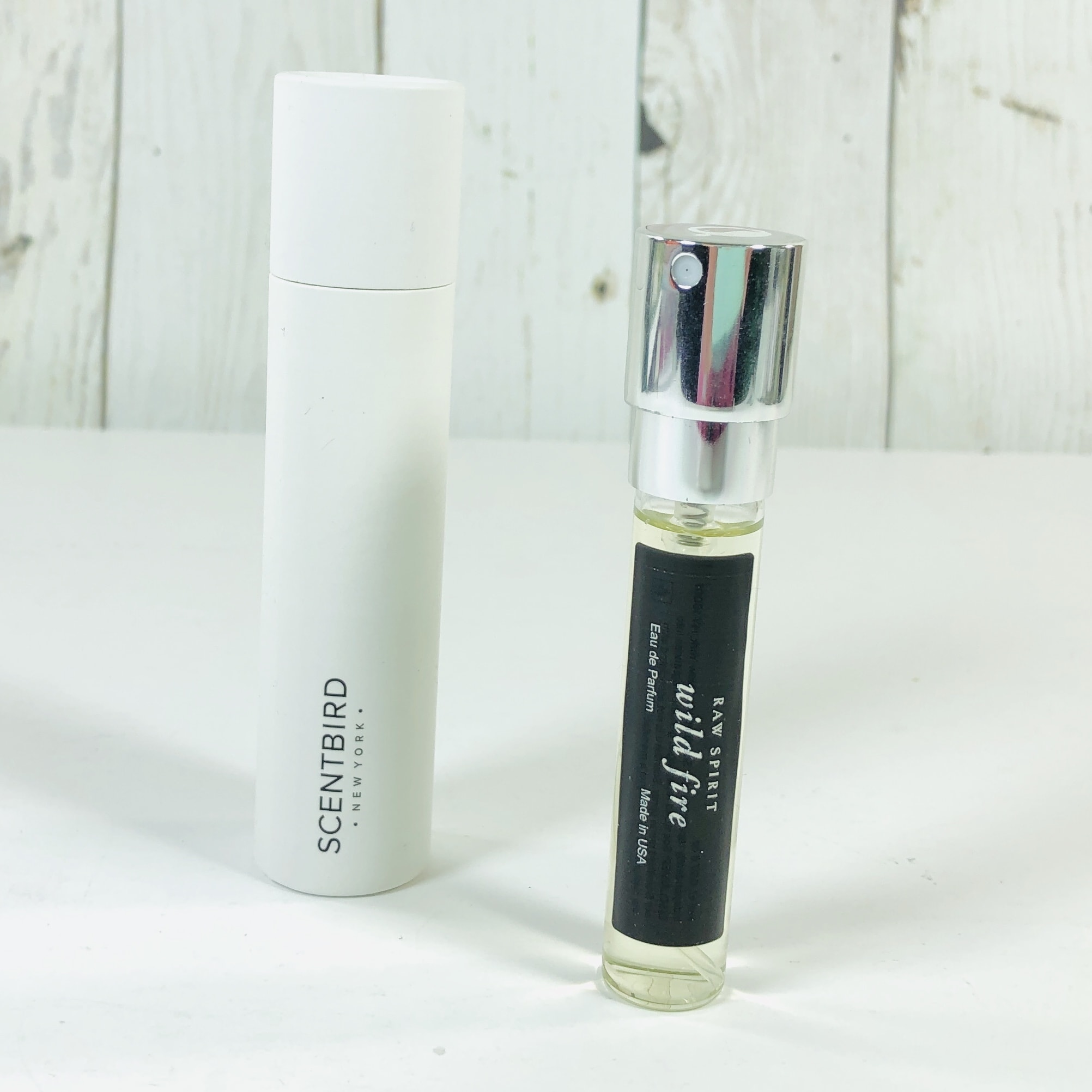 Raw Spirit Wild Fire Eau de Parfum ($85 for 1 ounce) I added a warm sounding fragrance to my queue to help evoke the spirit of autumn and winter, where coziness rules the day. My scent has notes of cedarwood, sandalwood, jasmine, and musk.
Fragrantica calls this an oriental scent and it is considered unisex. There is some slight smokiness to it when I first sprayed it on and it is warm, but for some reason this also reminds me of freshly pressed clothes, maybe a hint of spray starch but you left the iron on a bit too long. Clean and smoky at the same time.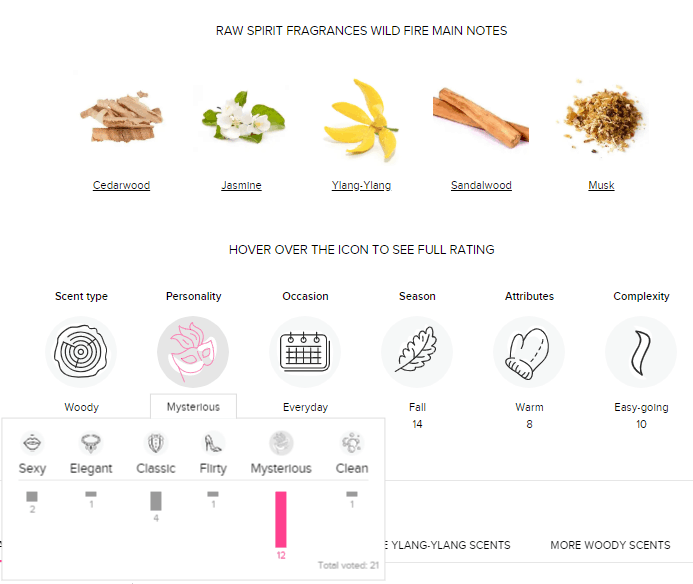 When you visit the Scentbird site you can vote on your fragrance and see how others rated it previously. Move your arrow over the different areas and a box will pop up showing you that, for instance, most wearers thought this scent was mysterious, with classic coming in a distant second. Most people thought this was a woody scent that is perfect for fall and everyday wear, and that it is warm and easy going. Projection and longevity are both short, with musk being the base note that lasts the longest on me.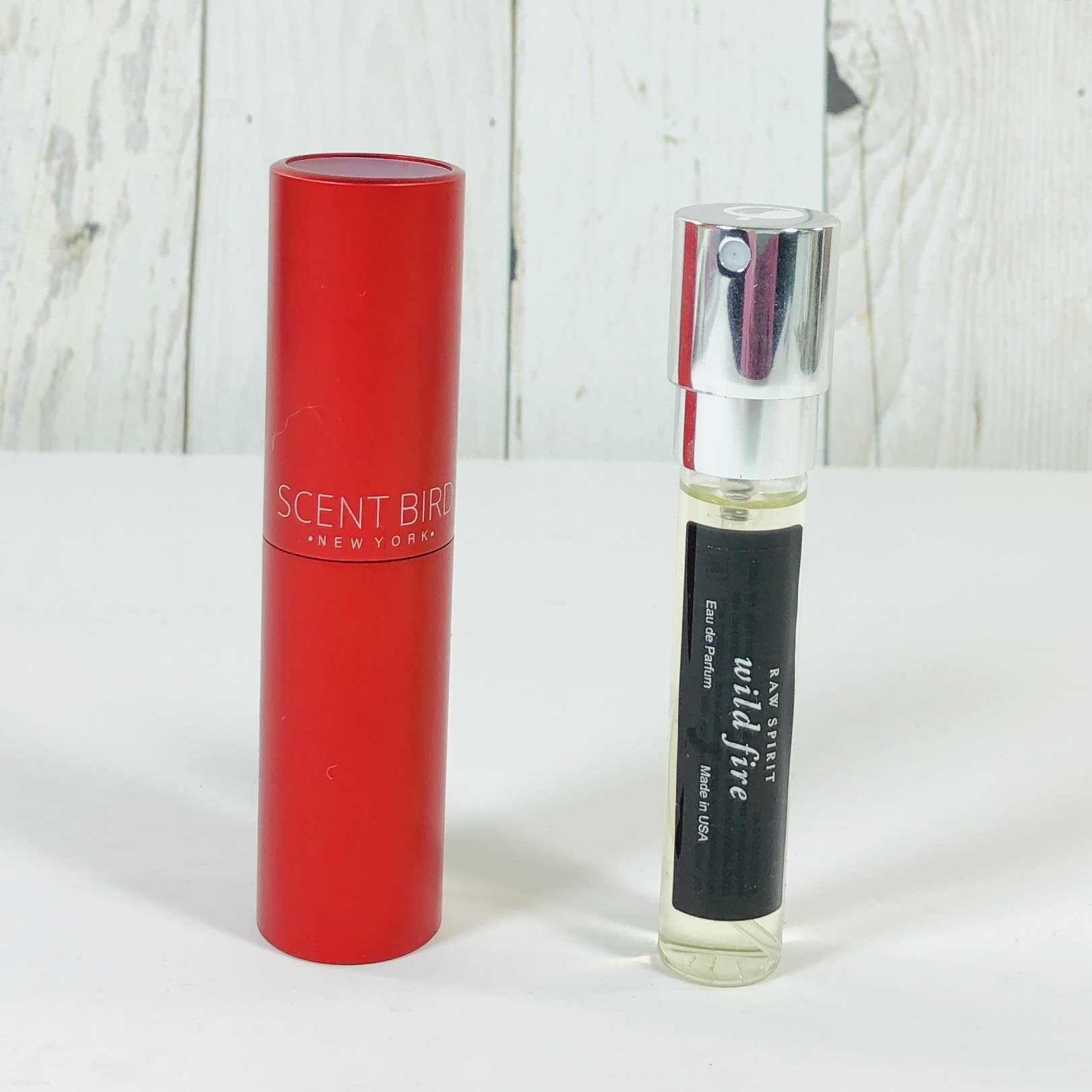 You will receive a carrying case with your first box and every once in a while you will receive a new one. Scentbird now gives you the option to add a new case every month for an additional $10 a month.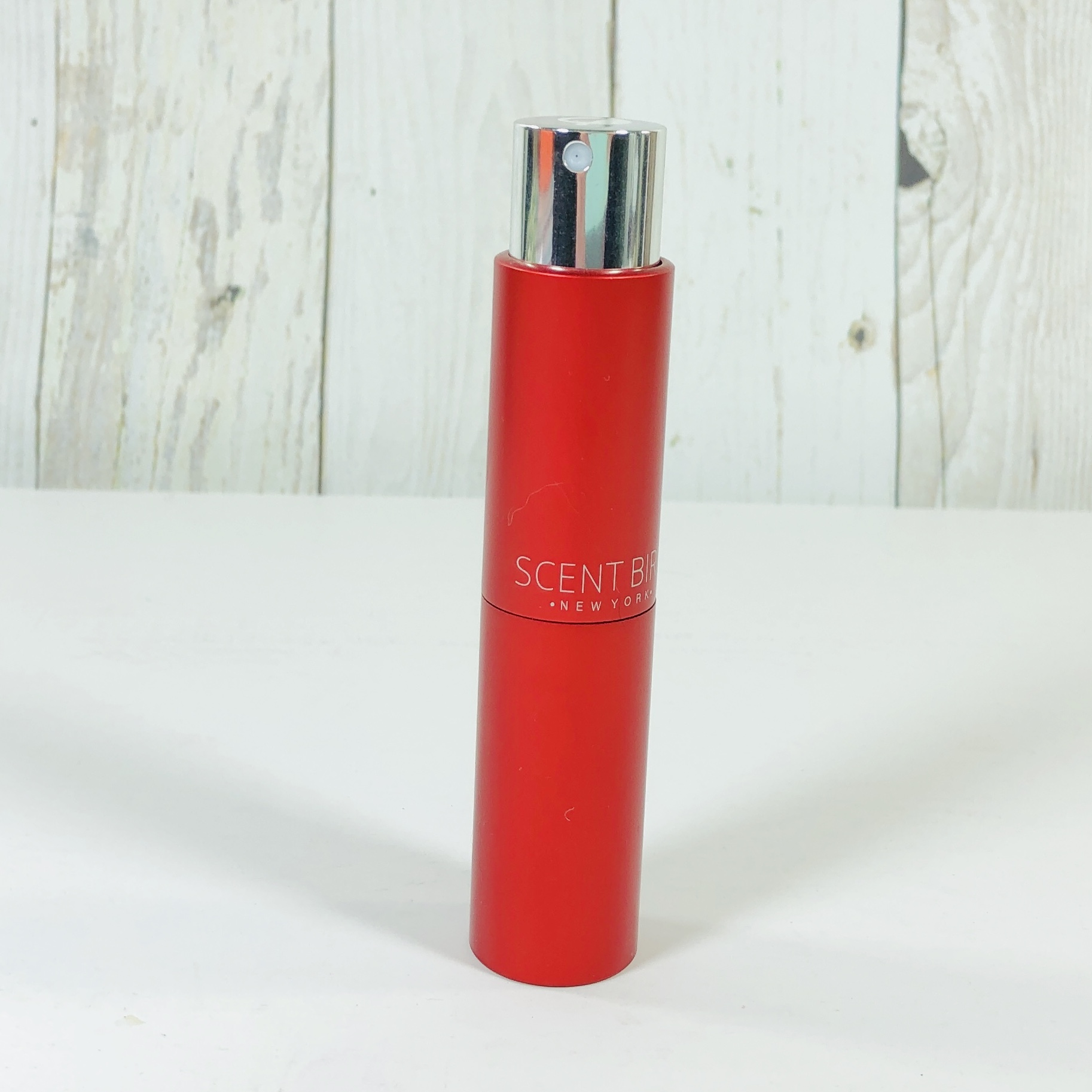 Just place your chosen scent in the case and twist and push down until the nozzle is hidden, then twist back up to expose the sprayer.
Scentbird is a good subscription to get whether you want just perfume or especially if you want the ability to add or substitute skincare, makeup, wellness products, candles, and body care items. Keep in mind that those other products may have an upcharge and I noticed that some newer scents and luxury products have an additional $5, $10, and even $15 upcharge so look for the icon next to the items to be sure you aren't paying extra without knowing about it first (and they may actually be a lot lower than what you would pay on other sites). My scent had a value of around $22.95 and I am happy with the fragrance. I love to explore new perfumes and Scentbird helps me do that in a wallet-friendly way!
What's in your Scentbird queue? Let me know what scent you're wearing now in the comments!