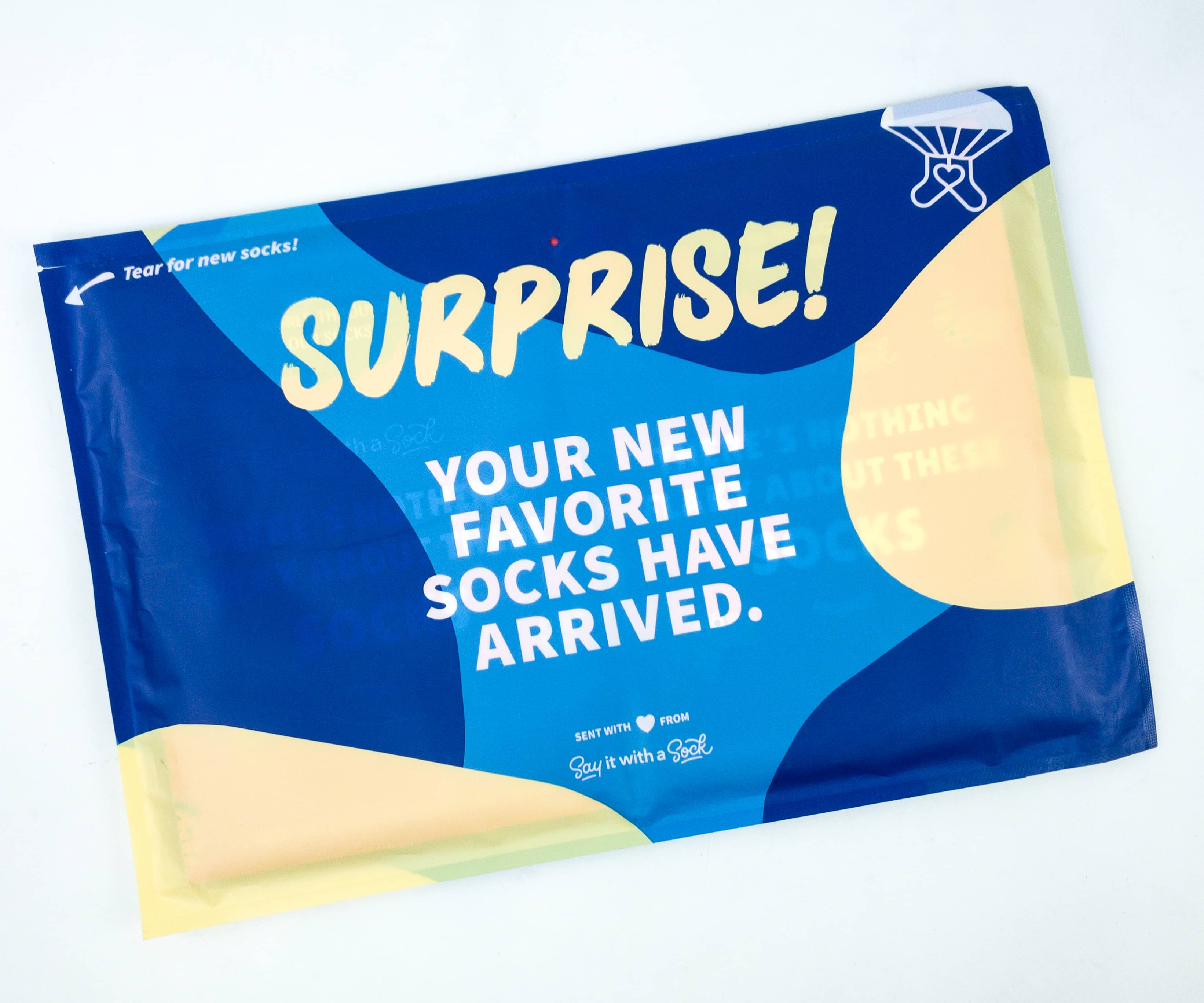 Say it with a Sock is a monthly sock subscription that sends high-quality cute and/or funky socks to your door. You can also gift this sock club to someone special who likes really cool socks and they will receive a note to go along with their new warm fuzzies. This sockscription sends only brand name socks.
This subscription is available for men, women, or children in 1, 6, and 12-month terms. Adult subscriptions include one or two pairs a month. Kids' subscriptions include two pairs a month. With all subscriptions, you'll get a style quiz to help personalize your subscription!
This is a review of the Kids' 2-Pair Sockscription ($13.99 + free shipping).
DEAL: Save 15% on your order with coupon code SOCKS15 or get your first pair for $11.99 with coupon WELCOMETOTHECLUB.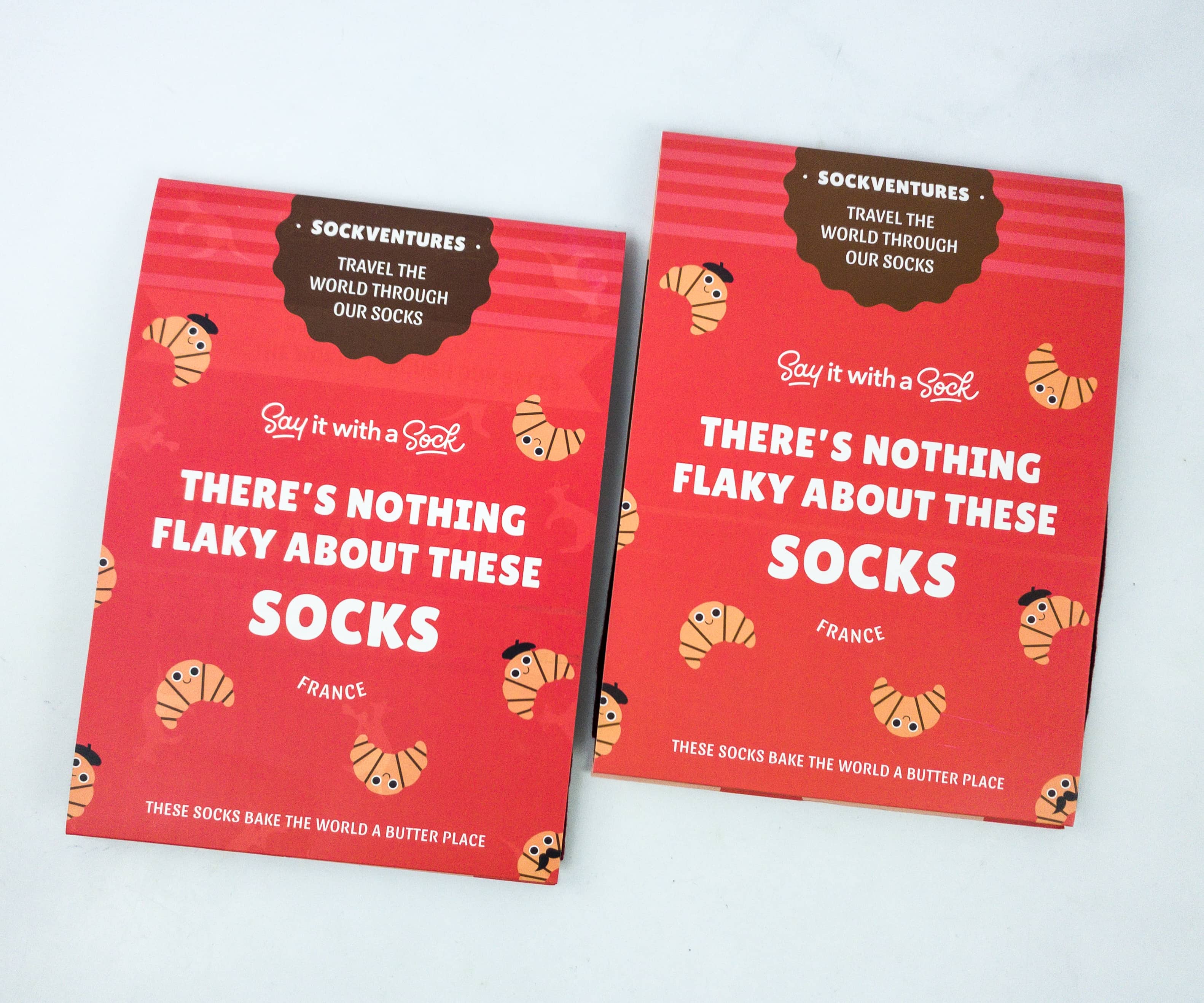 The socks arrived in matching carton packaging!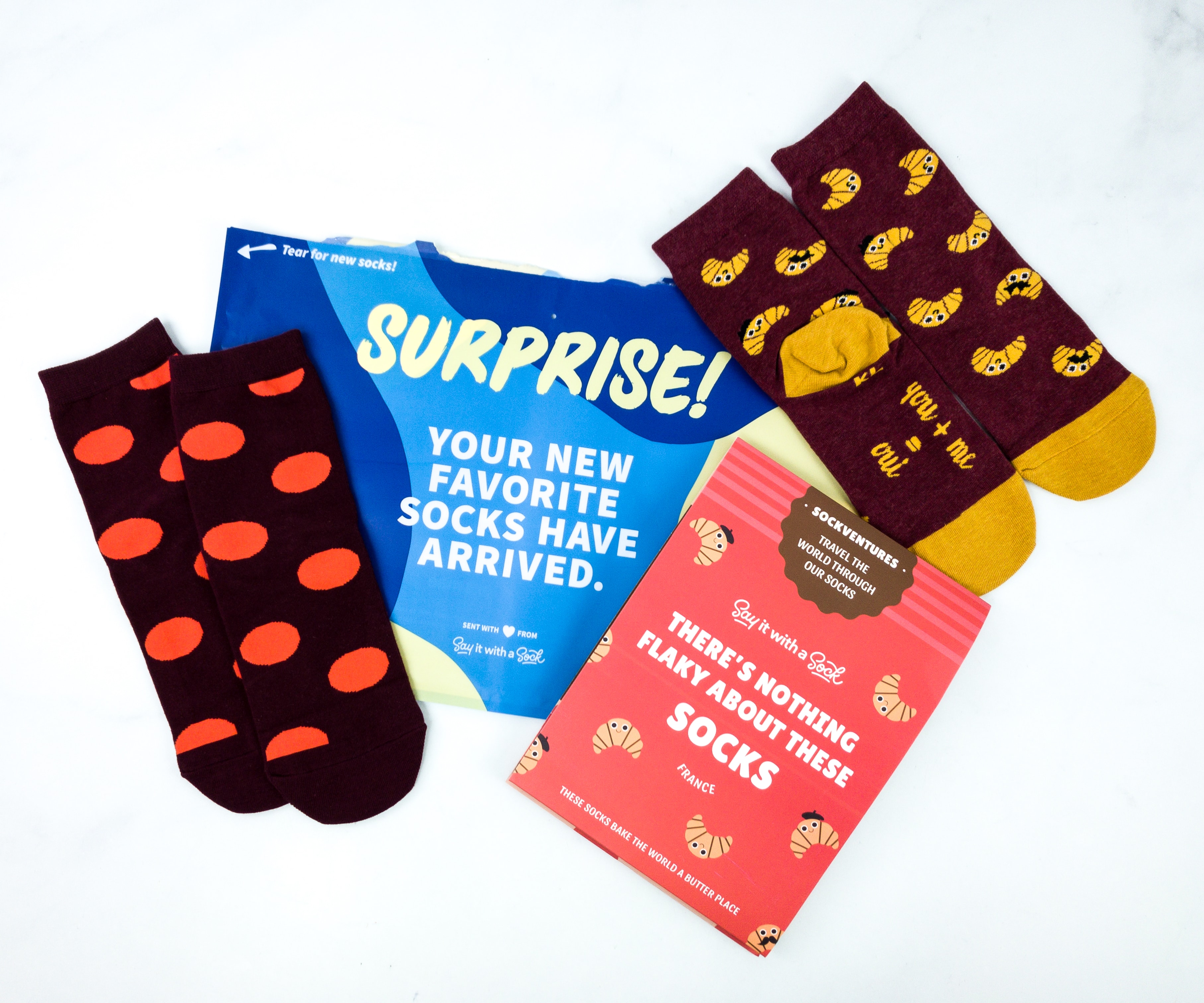 Everything in my pack!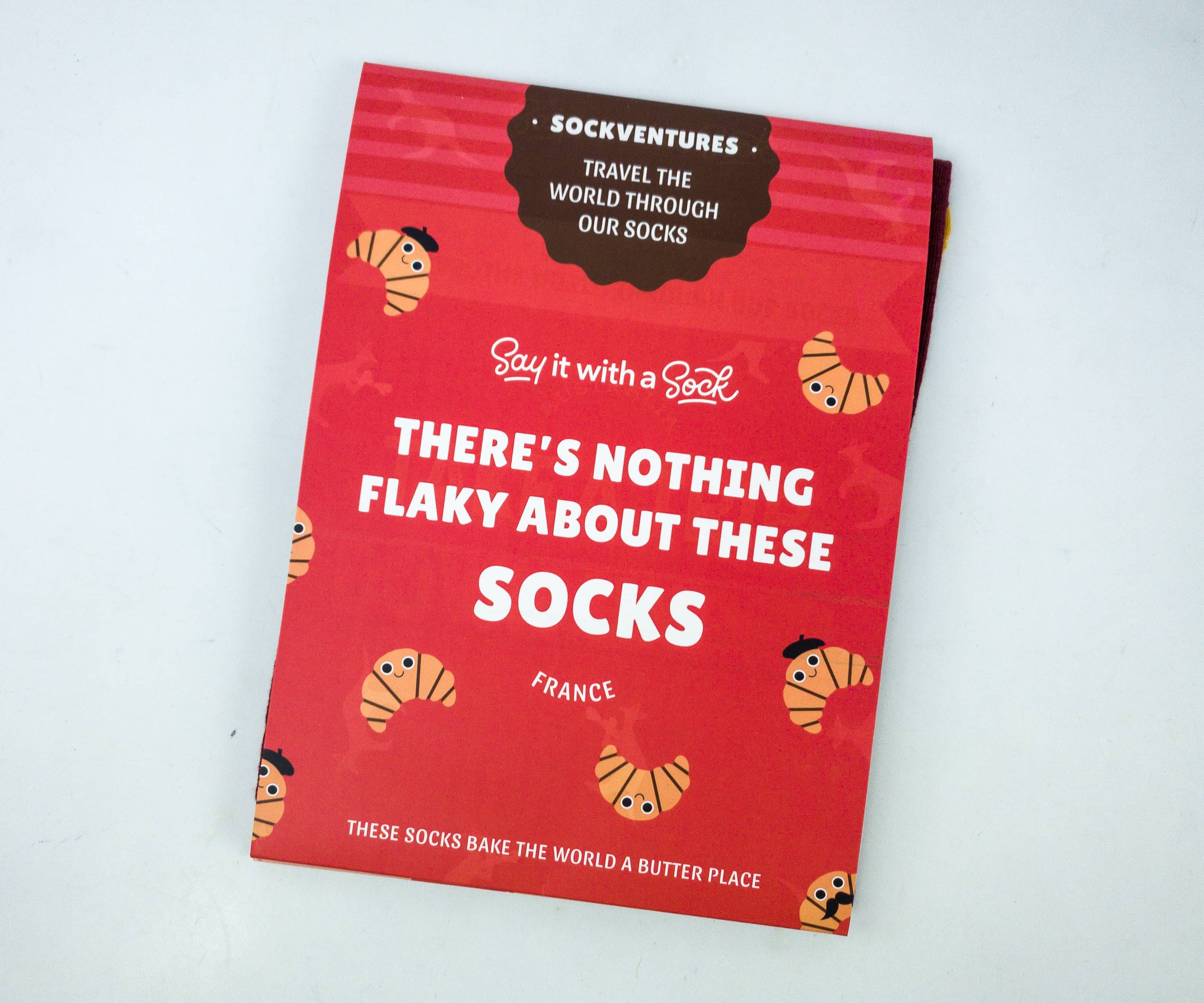 To start the year, they have a Sockventures theme, which aims to bring you to different parts of the world through these socks. This month's featured place is France and they have chosen croissant as the symbol to represent it.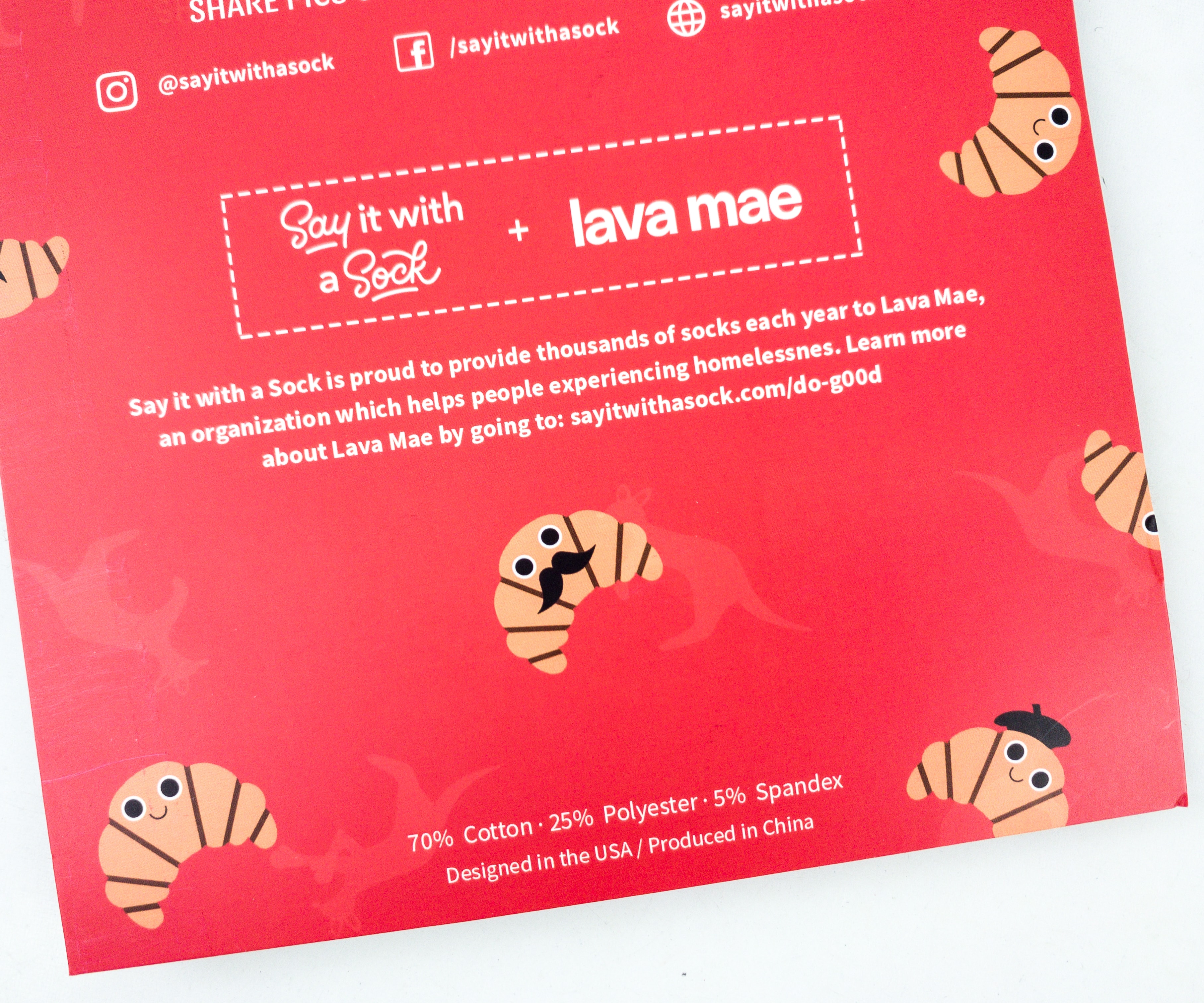 Say it with a sock has partnered with Lava Mae, an organization that helps homeless people. Learn more here!
The socks are made with 70% cotton, 25% polyester, and 5% spandex. It's designed in the USA and produced in China.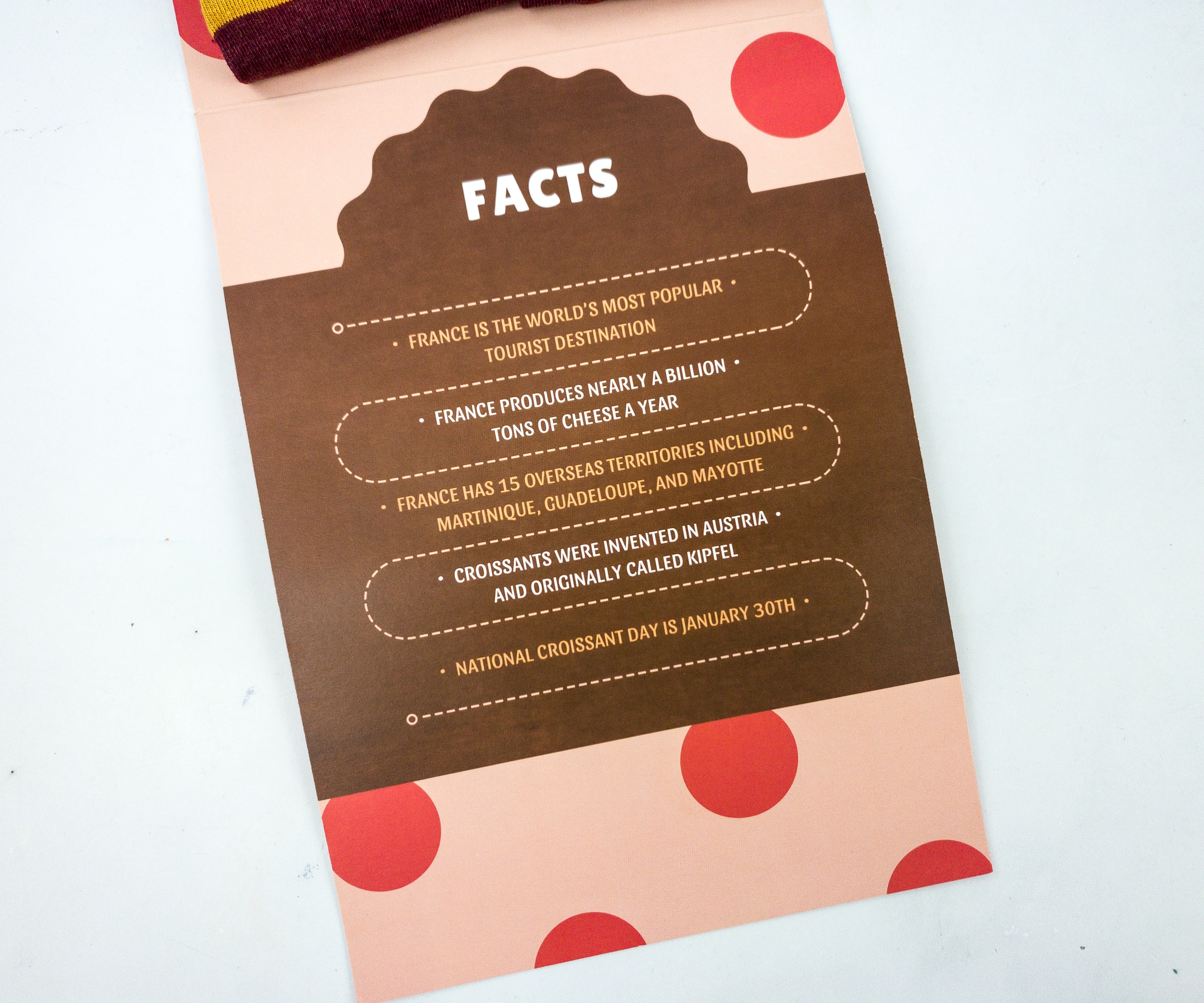 The flipside of the info card has trivia about the featured country and the chosen symbol that is the croissant. It's interesting to know that there is even a special day dedicated to celebrating croissant!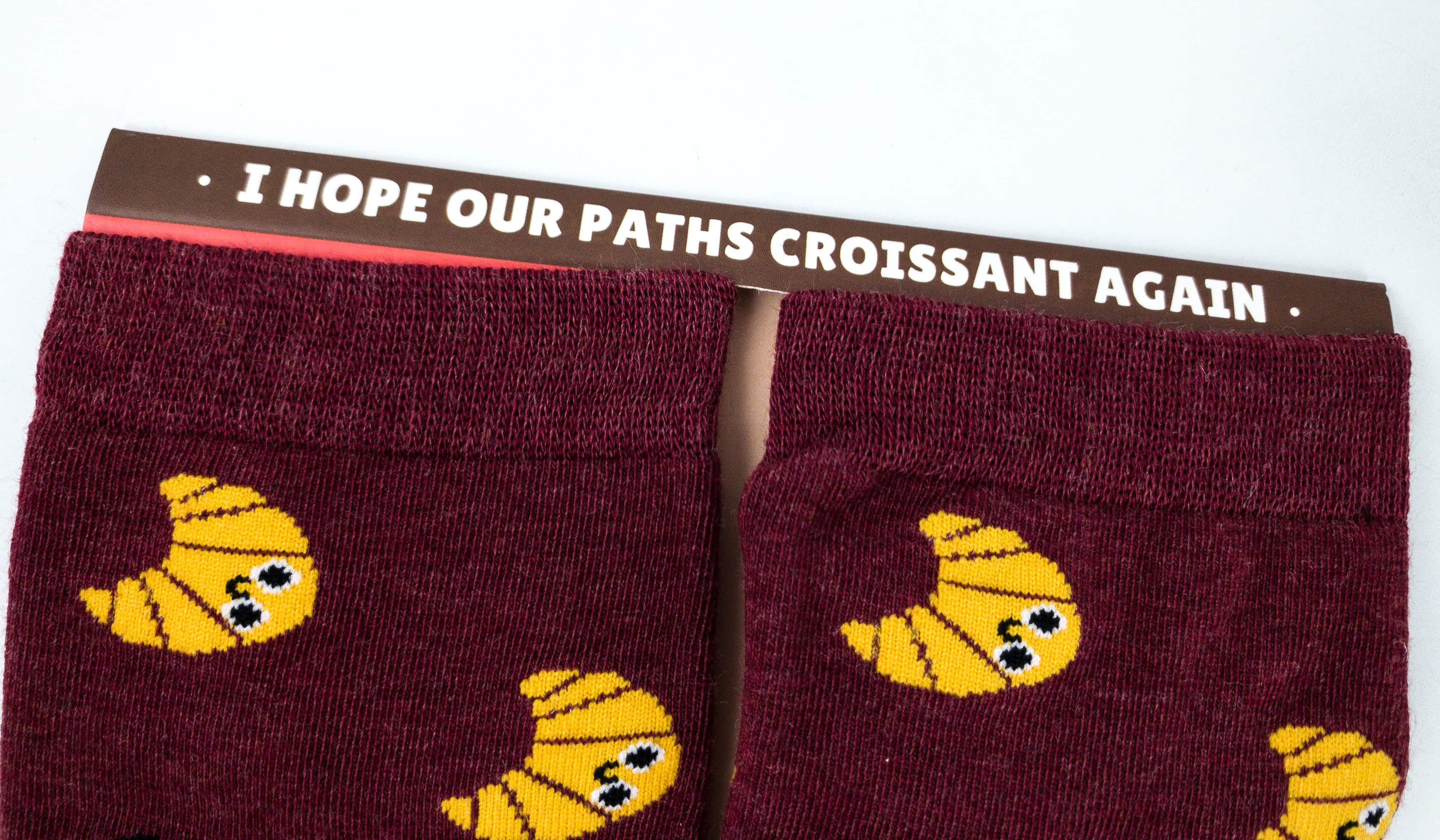 The tagline is witty!
I hope our paths croissants again.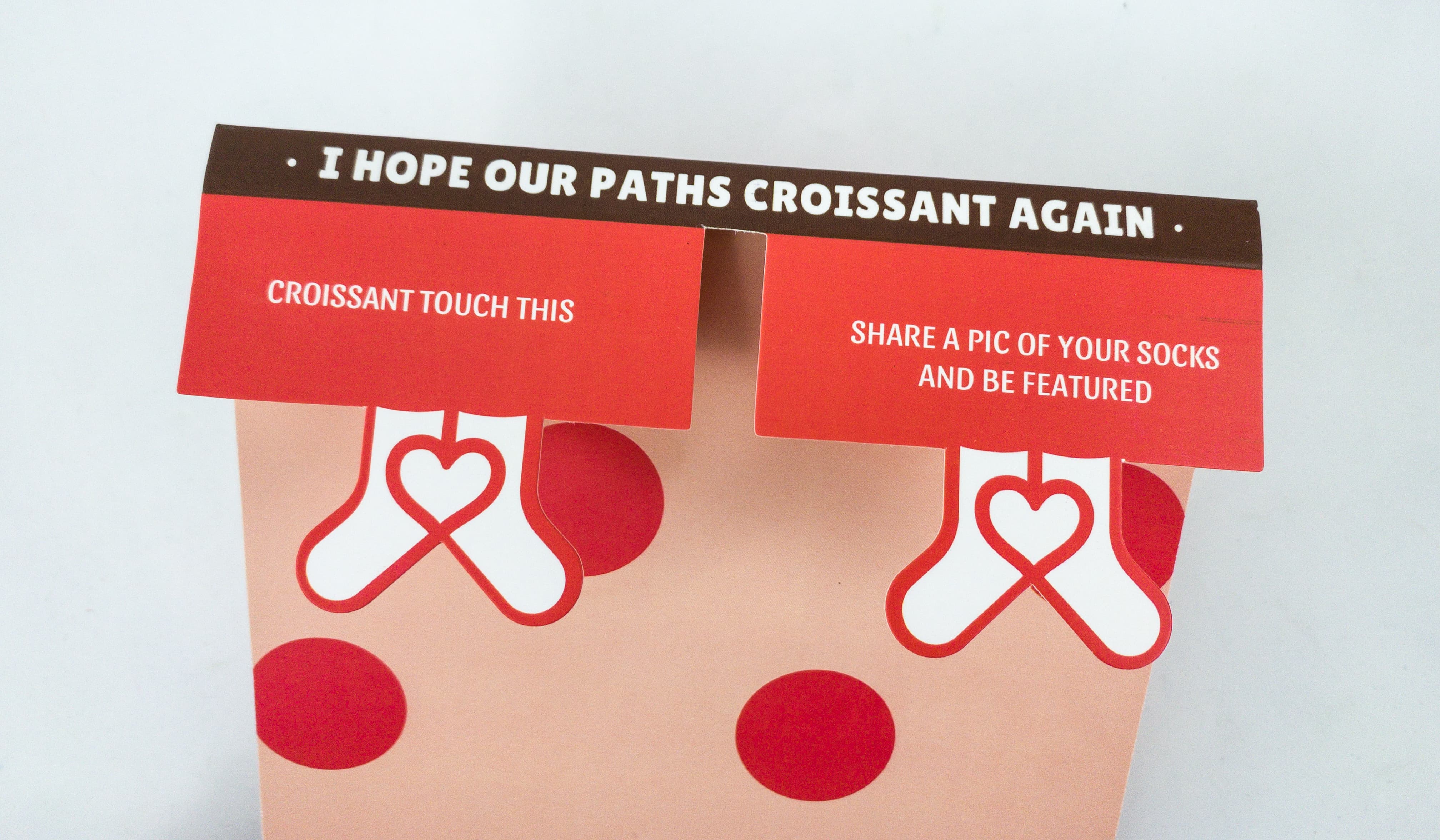 I'll give plus points for the humorous take using croissant, it's very cool.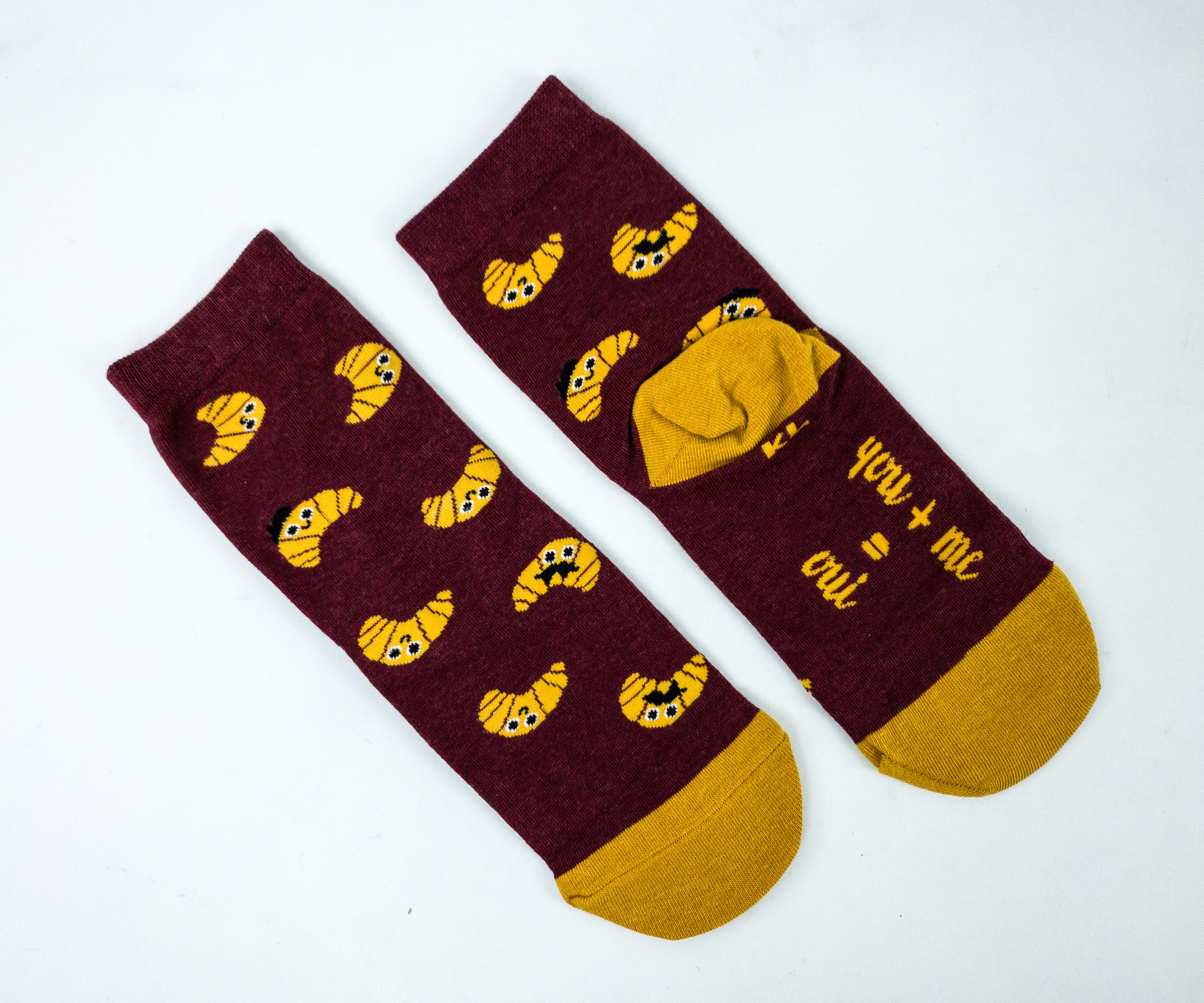 The first pair features a comical take on animated croissant sock design with a combination of maroon and mustard colors! It has a brownish crimson base and mustard yellow heels and toes.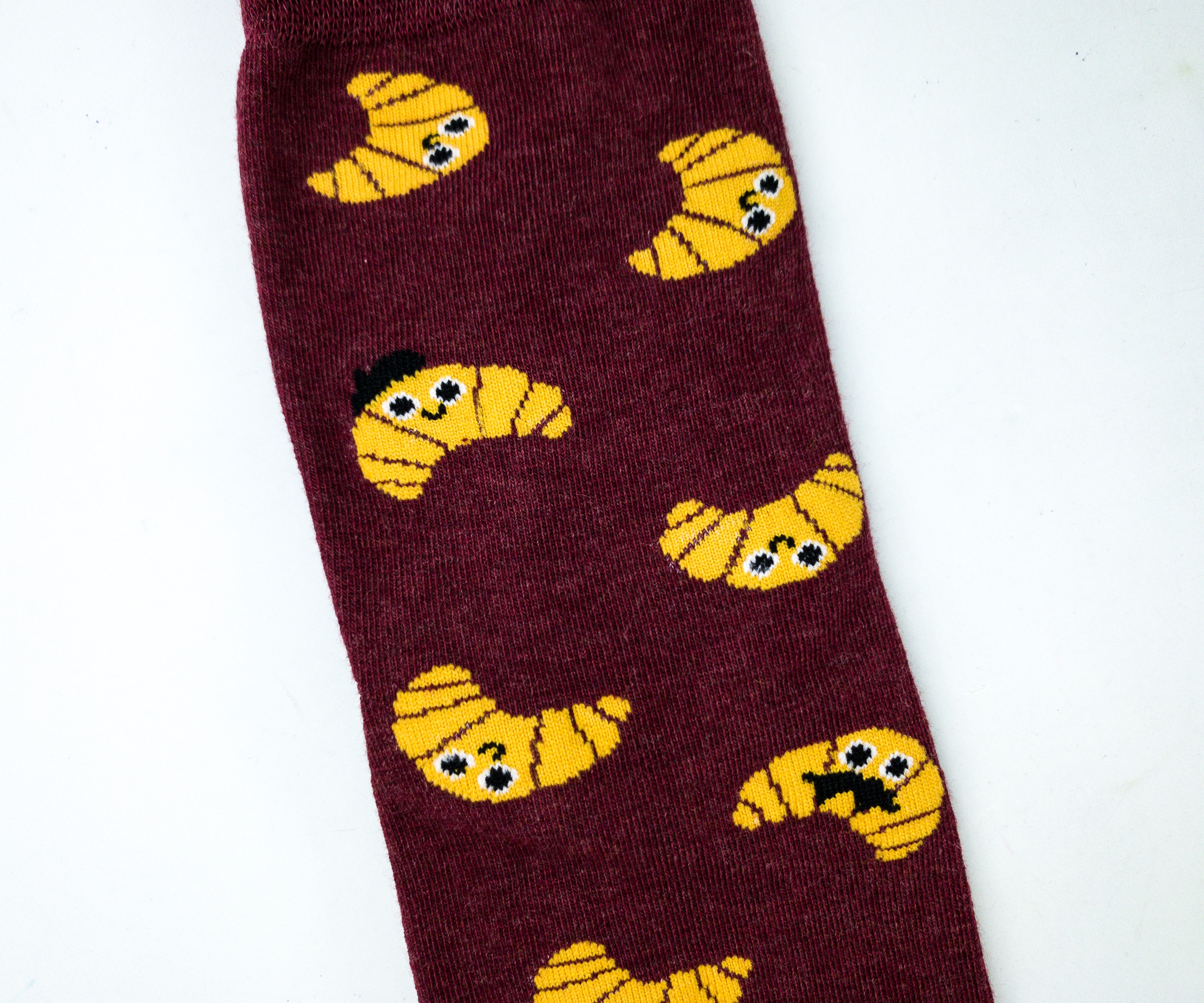 There's a bearded croissant, a jolly croissant, and a painter croissant. My kids love them!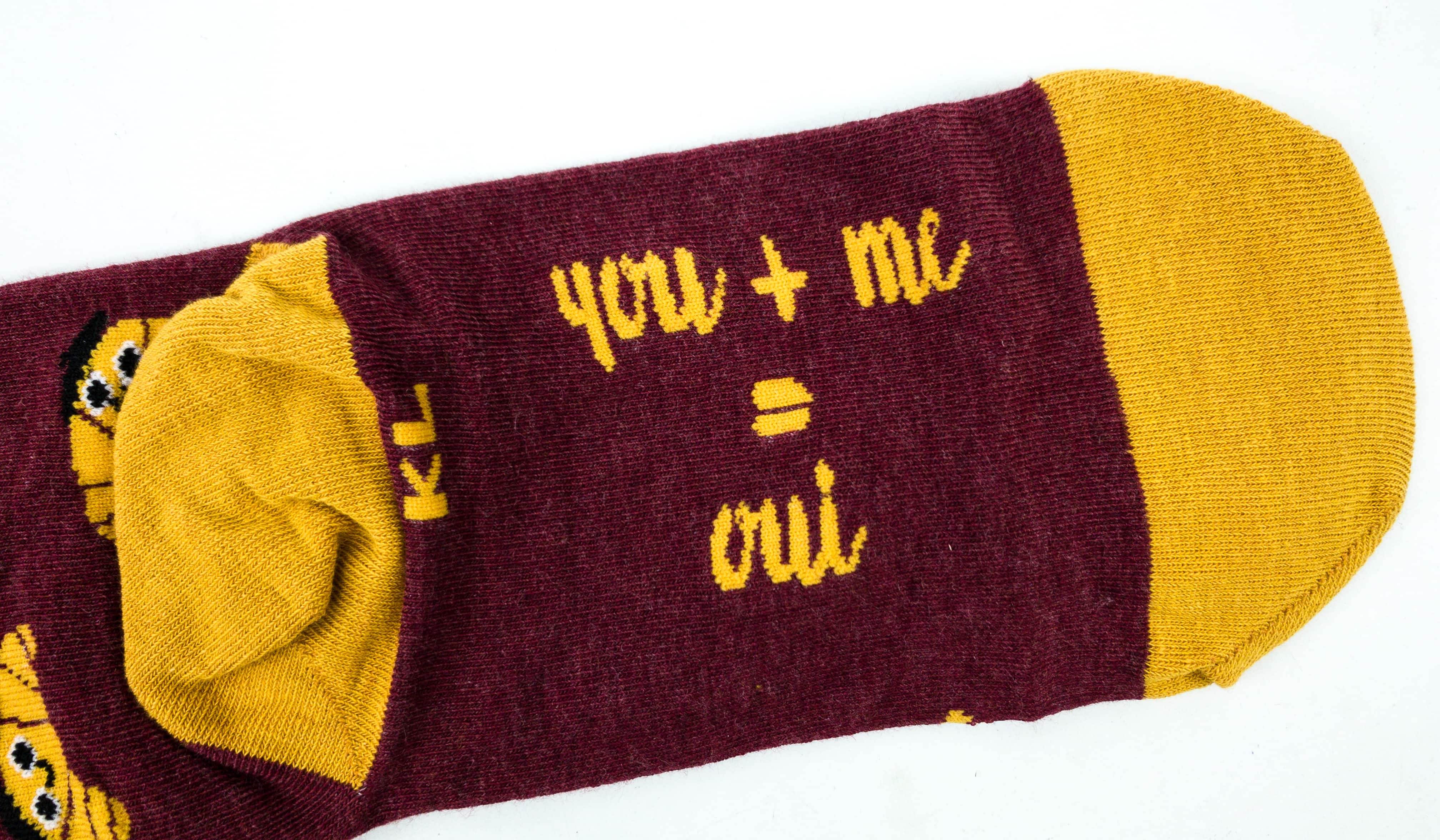 They kept it French with the printed words on the soles:
you + me = oui
We're on to the next pair!
This pair features a bold and classic design! The base color is a deep maroon, and the big orange polka dots gave a nice pop of color to contrast with the base.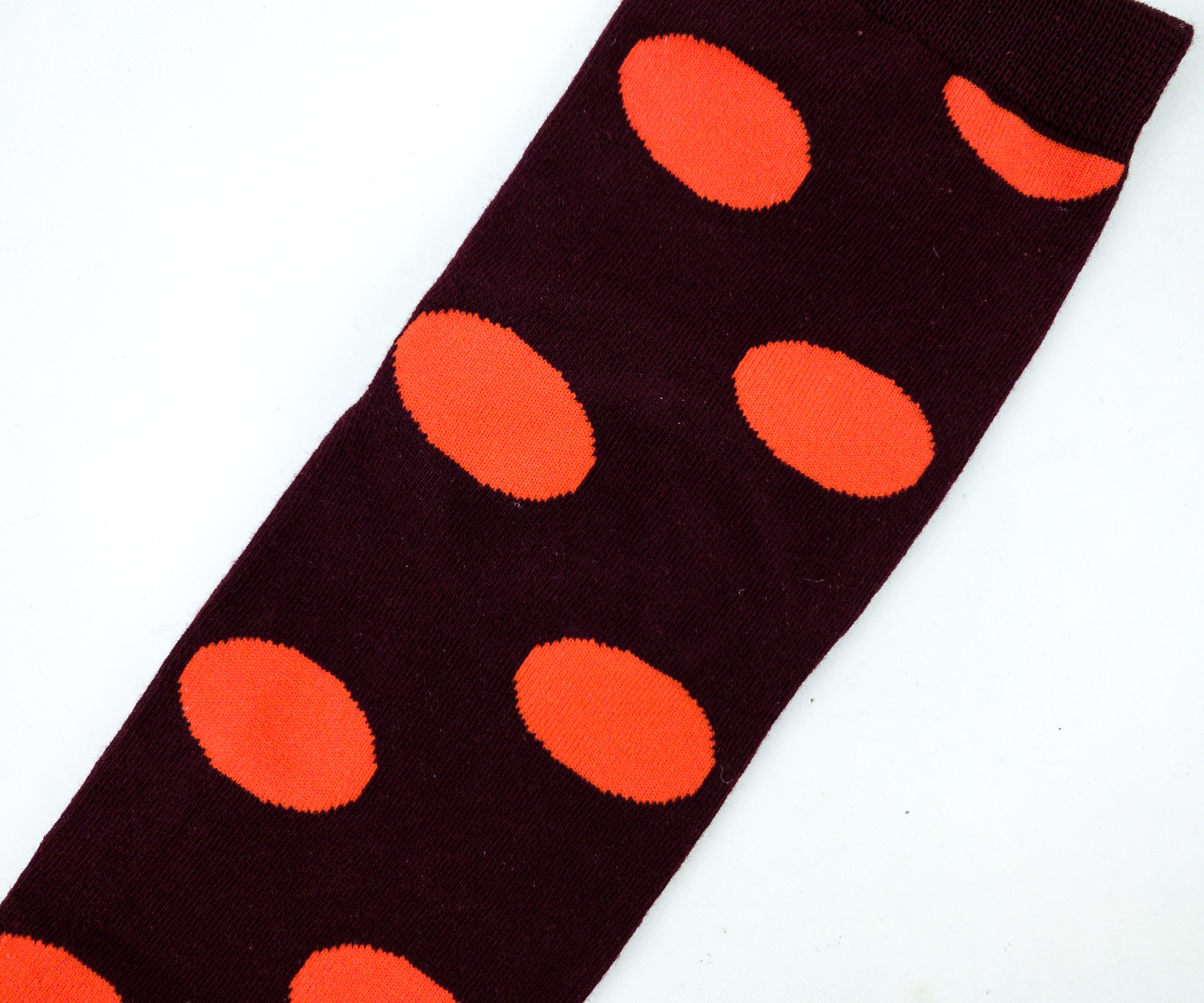 The polka dots accent gives a modern perspective on this breathable and comfy footwear. This was a big hit with my kids as well.
Say It With A Sock has welcomed 2020 with something new and exciting! The Sockventures theme is fun, and we all love the featured country, France! The pairs have brought comfort and cheer to my kids, so we couldn't be happier. Both are also made of high-quality materials that make them comfortable to wear whether at home or when we're out and about. We also like that they don't easily slip down. It's so nice that the socks warm their feet in such a stylish way. Now, we cannot wait for the next adventure and where the next pairs of socks will take us!
What do you think of this month's Say It With A Sock?