SavageCBD is a CBD subscription box. Starting at $39.99 per month, each box includes a variety of lab-certified, safe-to-consume CBD products. They offer 3 tiers, from smallest to biggest:
Tier One ($39.99): The basics tier, ideal for those who are just starting out and trying CBD.
Tier Two ($89.99): This contains a more diverse amount of CBD products in good strengths.
Tier Three ($199.99): The top tier box is for the people who love CBD and use it very often.
DEAL: Save 15% off your first order Use coupon code HELLO15.
This is the review of Tier One. Note: The subscription is not for use by or sale to persons under the age of 18.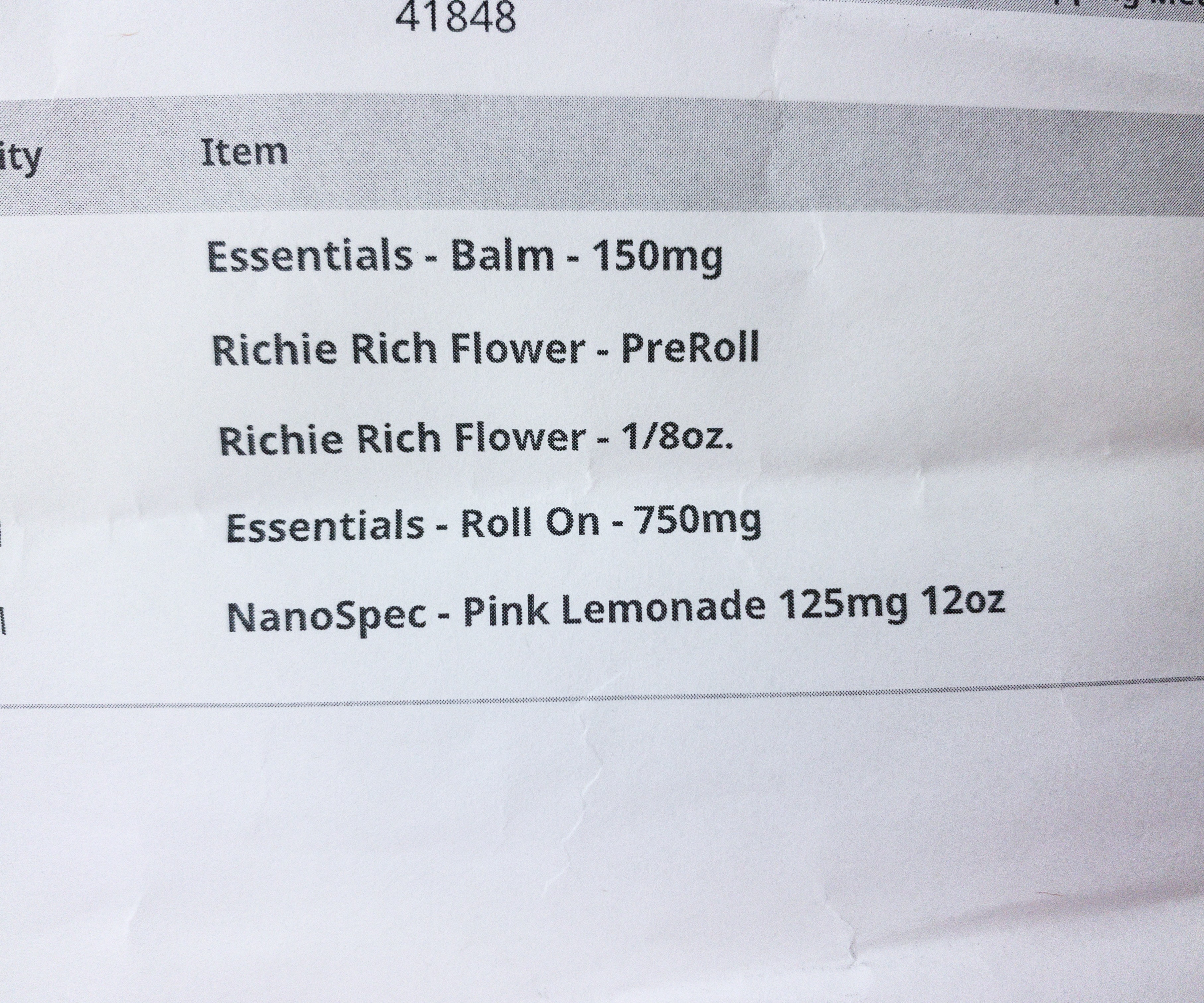 There's a sheet with a list of items in the box, but no information card. On their website, they explained what CBD is and how it is different from THC.
Cannabidiol is one of many compounds found in the hemp plant. Cannabinoids and other terpenes that interact with our body's endocannabinoid system can be found in many plants we're already using today.

CBD is naturally occurring in hemp plants at its highest concentrations. Many people get confused and associate CBD with THC. But processes do allow us to separate CBD from THC, so people who use CBD can use CBD without having a high feeling.
Everything in my box! FYI, this isn't a replenishment type box with the same items every month, it includes all their newest goodies!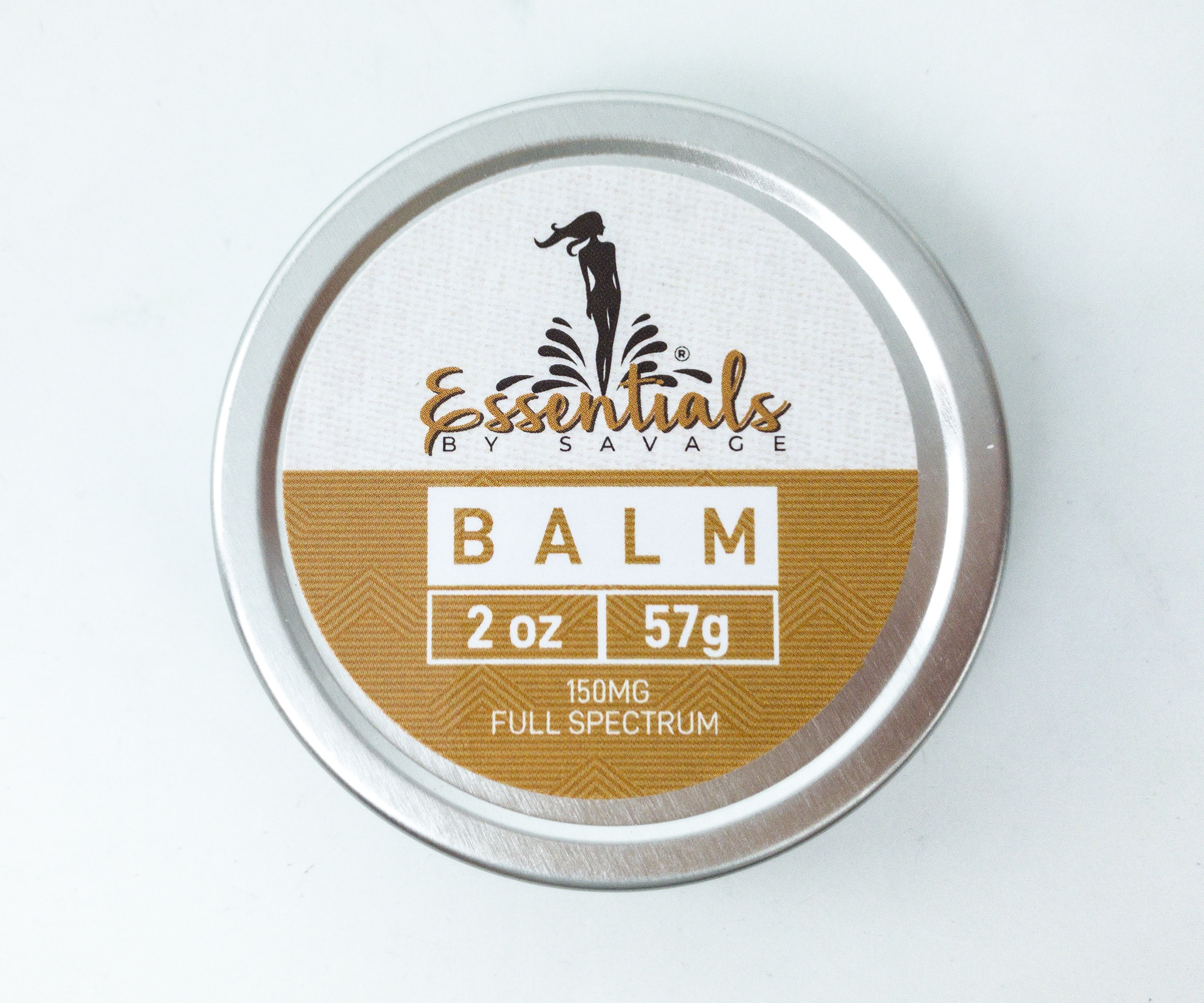 Essentials by Savage Balm ($24.99) Light and pleasantly-scented, this CBD balm is ideal for soothing stressed and sensitive skin. It has notes of coconut and lavender that add to its relaxing appeal.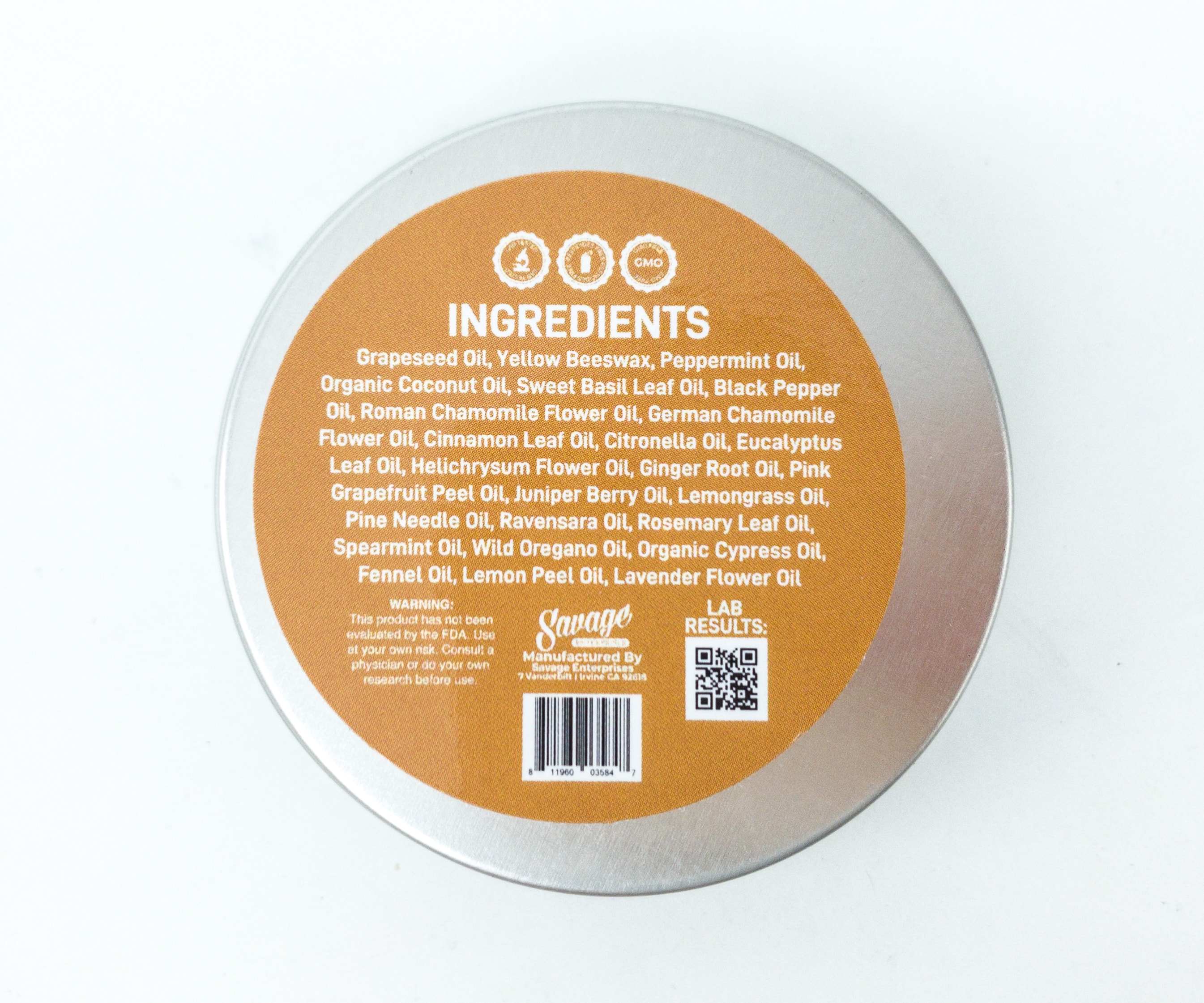 Aside from the full spectrum hemp extract, it also contains a blend of oils, including grapeseed, yellow beeswax, peppermint, organic coconut, and more.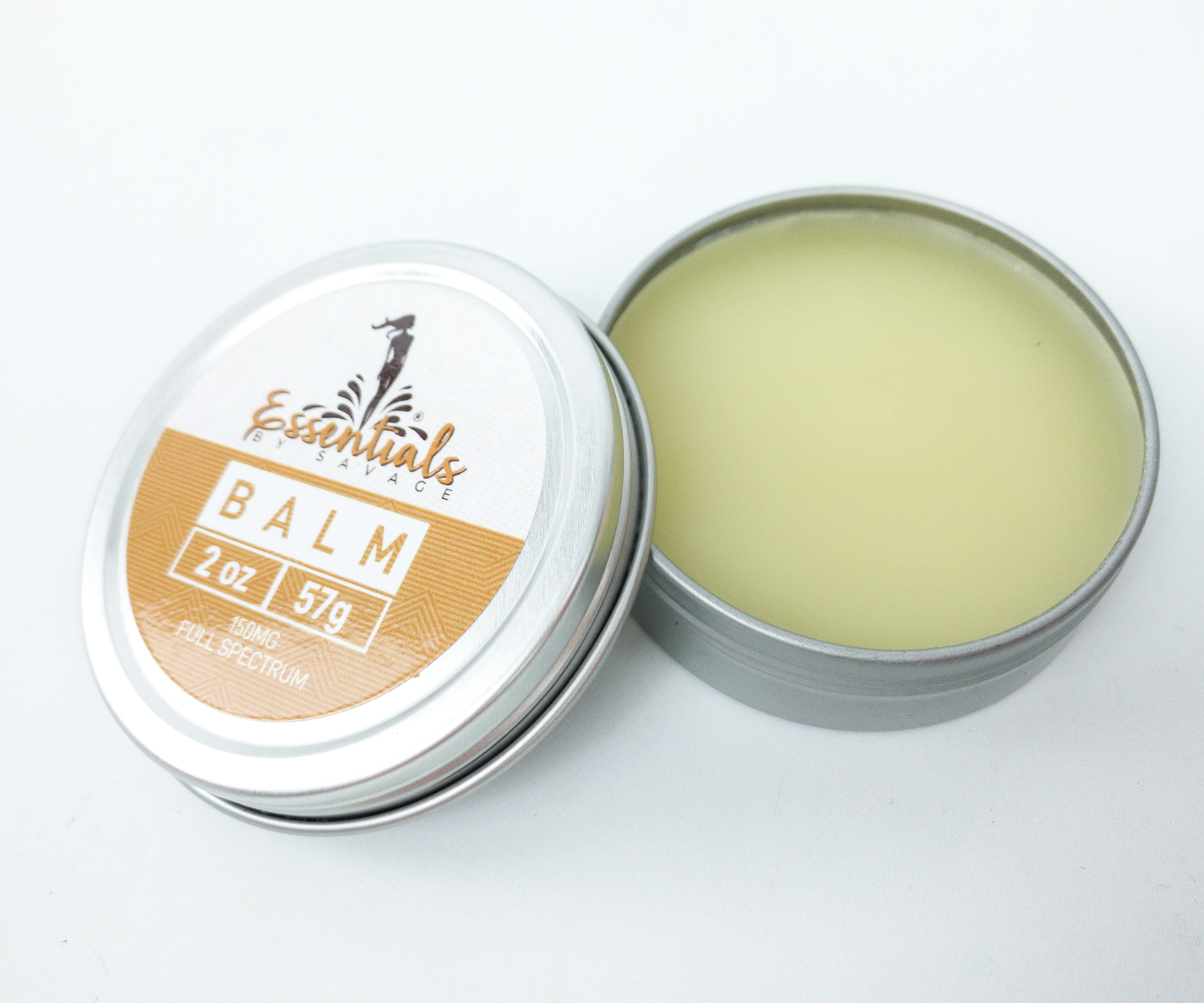 The balm is packed in a tin can that makes it easy to bring on-the-go. The balm is not sticky and not sloppy either. It's pretty concentrated so just a few swipes and the soothing effect can be felt.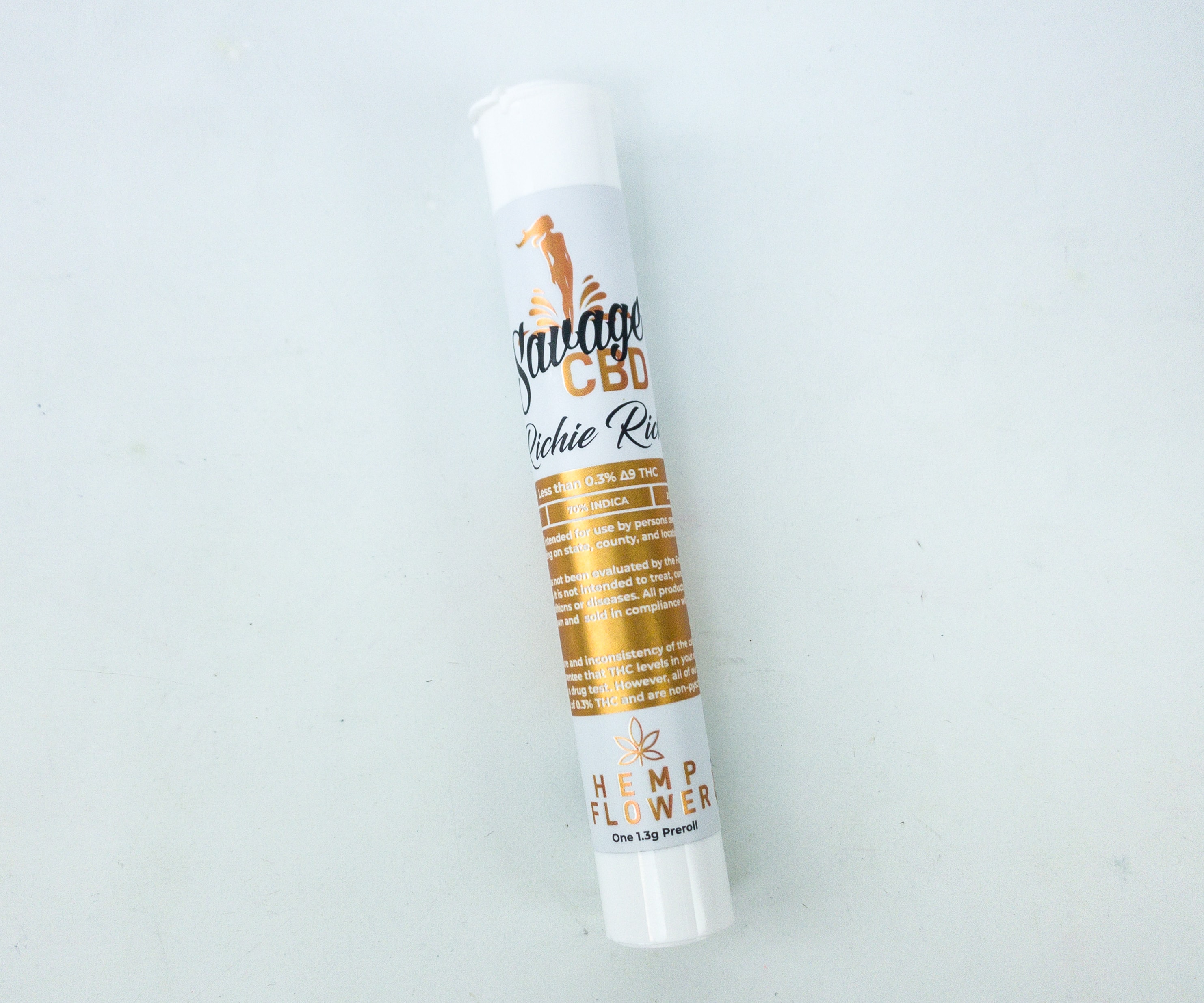 Savage CBD Richie Rich PreRoll ($9.99) It's a pre-rolled hemp bud, known for helping people relax minus the intoxication.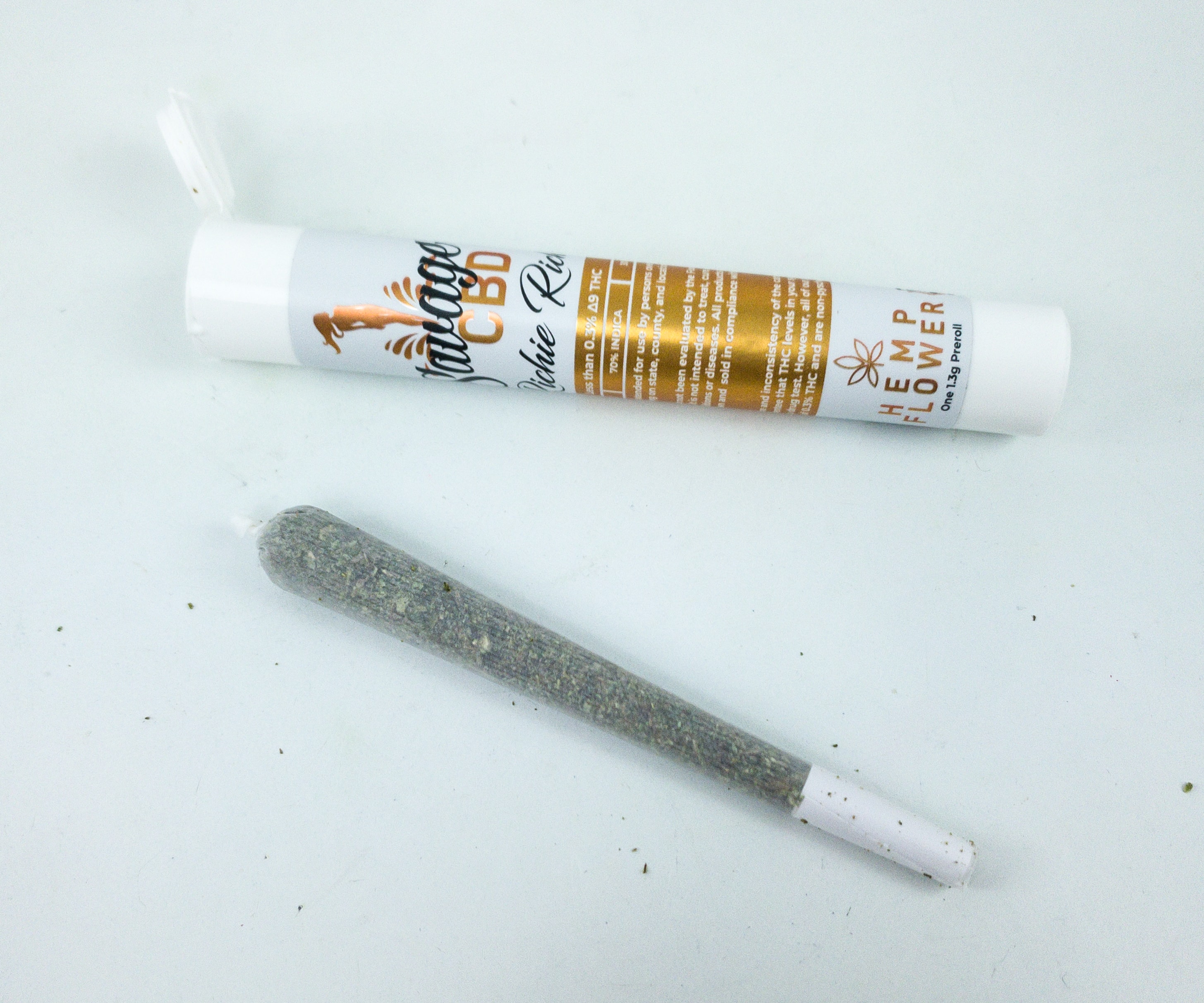 According to SavageCBD, this hemp bud has 17% of CBD, which does not cause a high feeling. The pre-rolled flower is packed in a small, sleek tube that's easy to carry.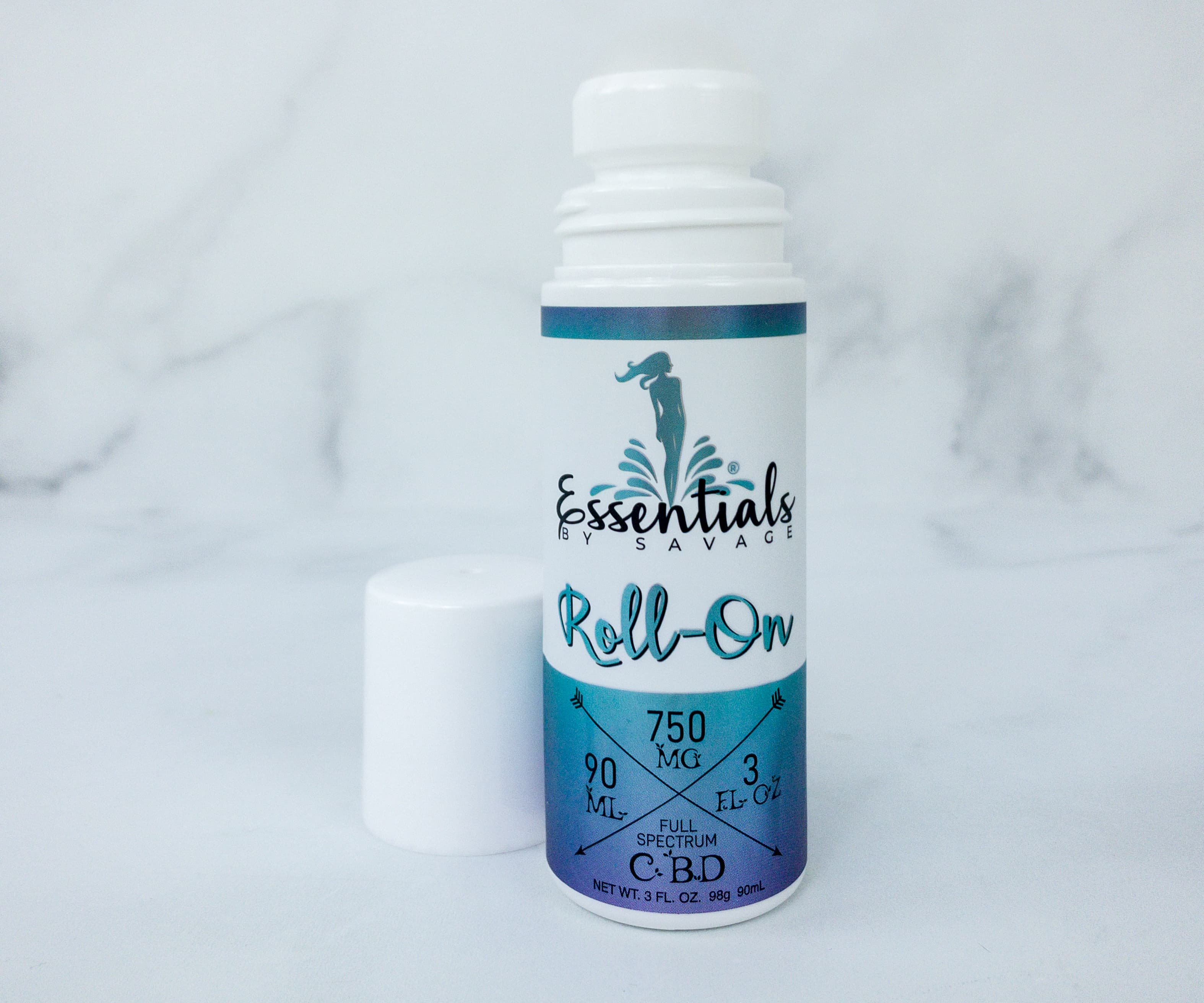 Essentials by Savage Roll-on ($59.99) Here's another topical treatment infused with CBD, and this time it's packed in a portable roll-on bottle. It contains full-spectrum CBD, as well as aloe vera, and a blend of cooling essential oils.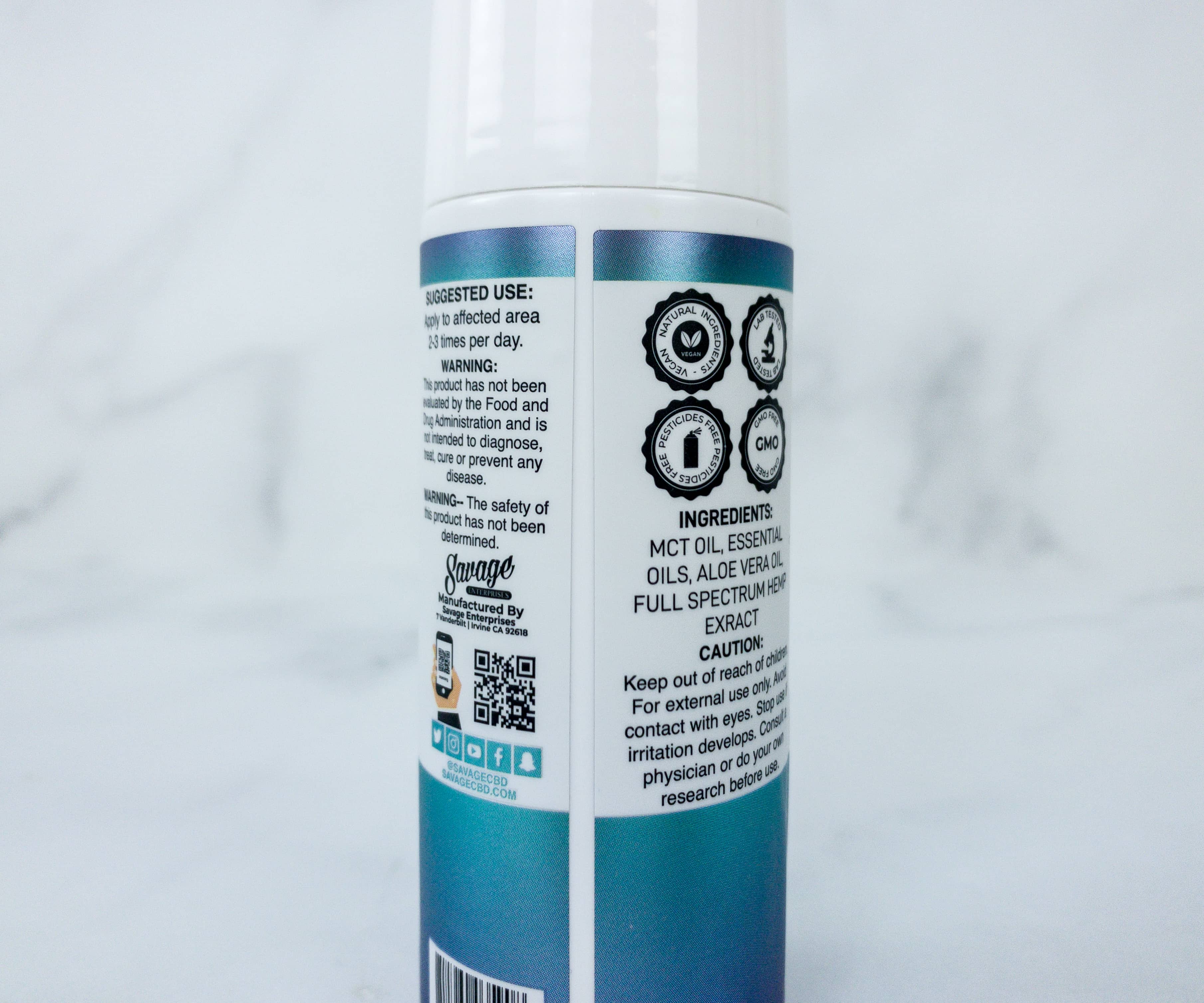 To use, just swipe on the targeted area and you'll instantly feel the rejuvenating and relaxing effect. It also smells good, as it's infused with notes of mint, eucalyptus, and cinnamon. We shared this one with my grandpa (in his 80s) and he is loving it! He's spent years using Icy Hot and similar and thinks this a huge improvement!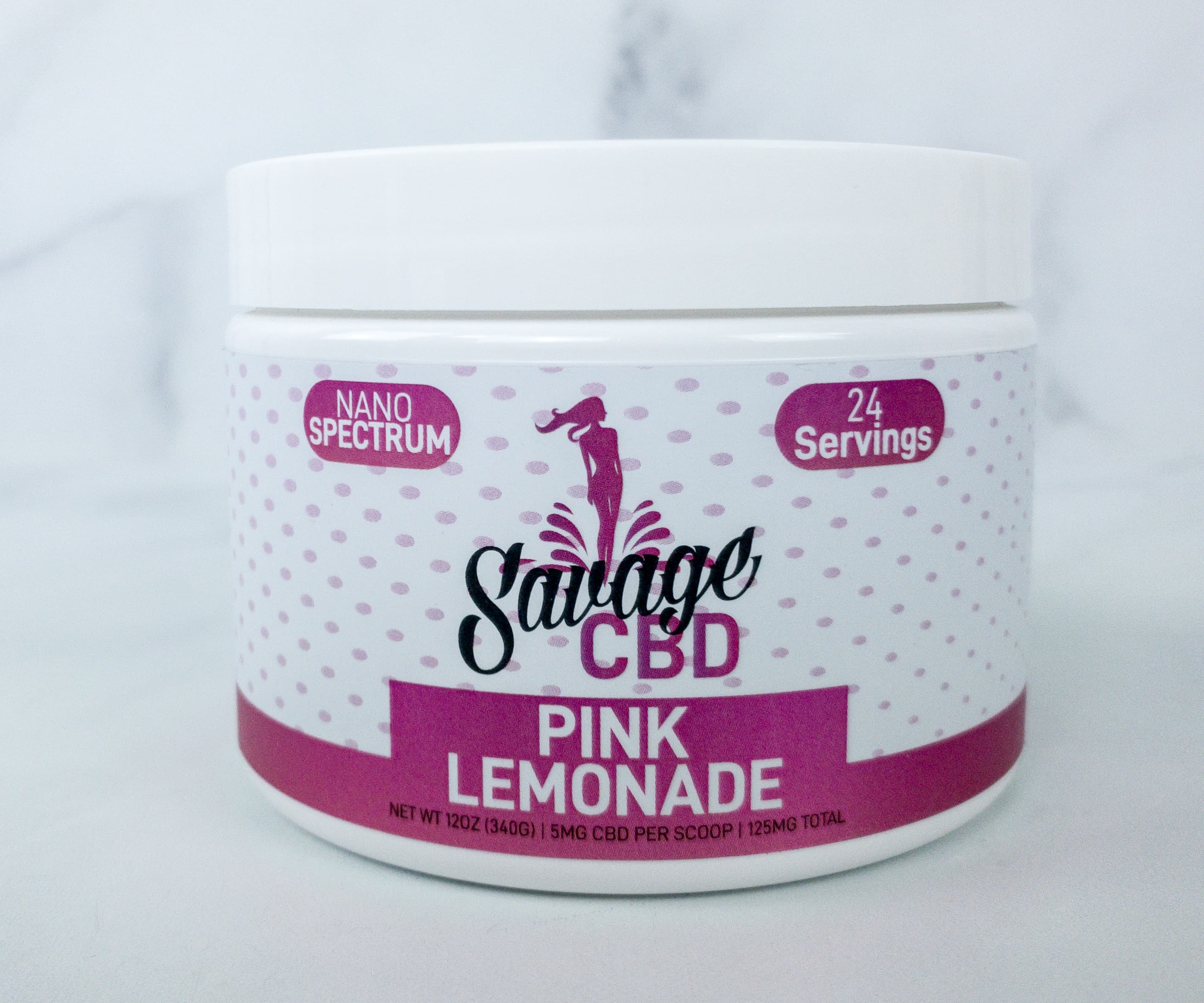 Savage CBD Nano Spectrum Pink Lemonade ($34.99) It's not your ordinary lemonade mix, as it's created with nano-spectrum CBD!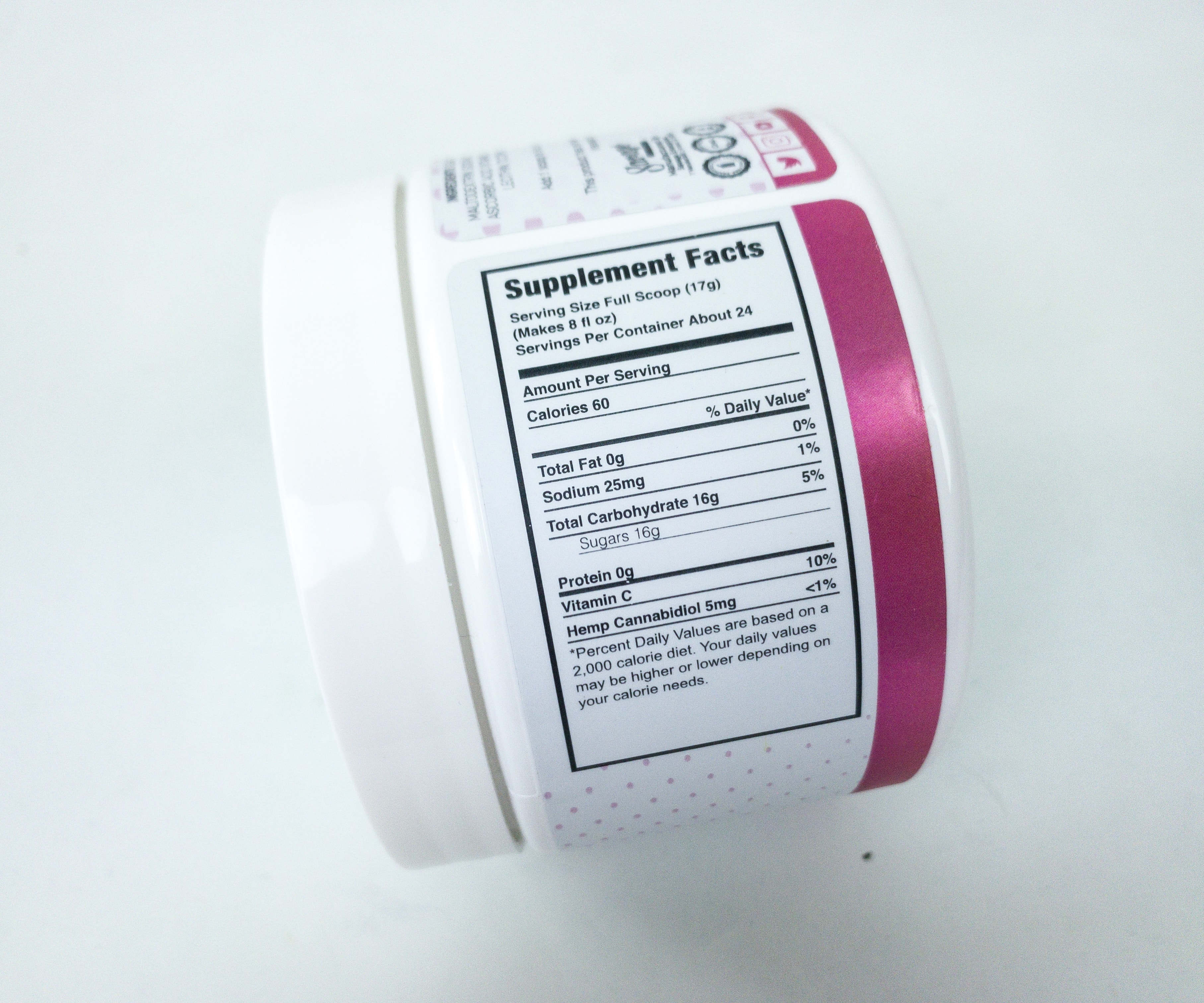 This 12 oz. container of lemonade mix can make a total of 24 drinks in 8-12 oz of water.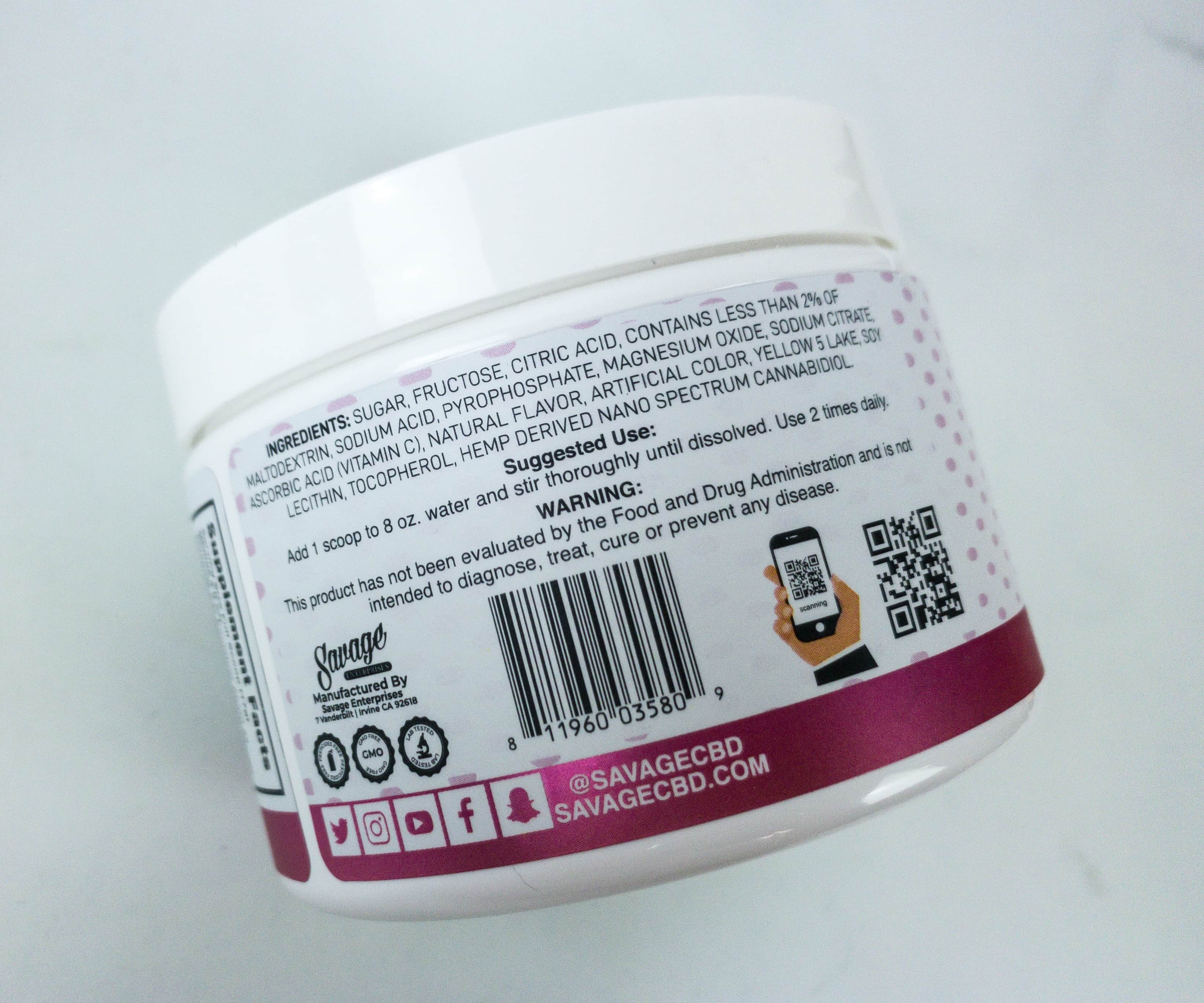 Aside from hemp-derived nano-spectrum CBD, it also has sugar, fructose, citric acid, and vitamin C.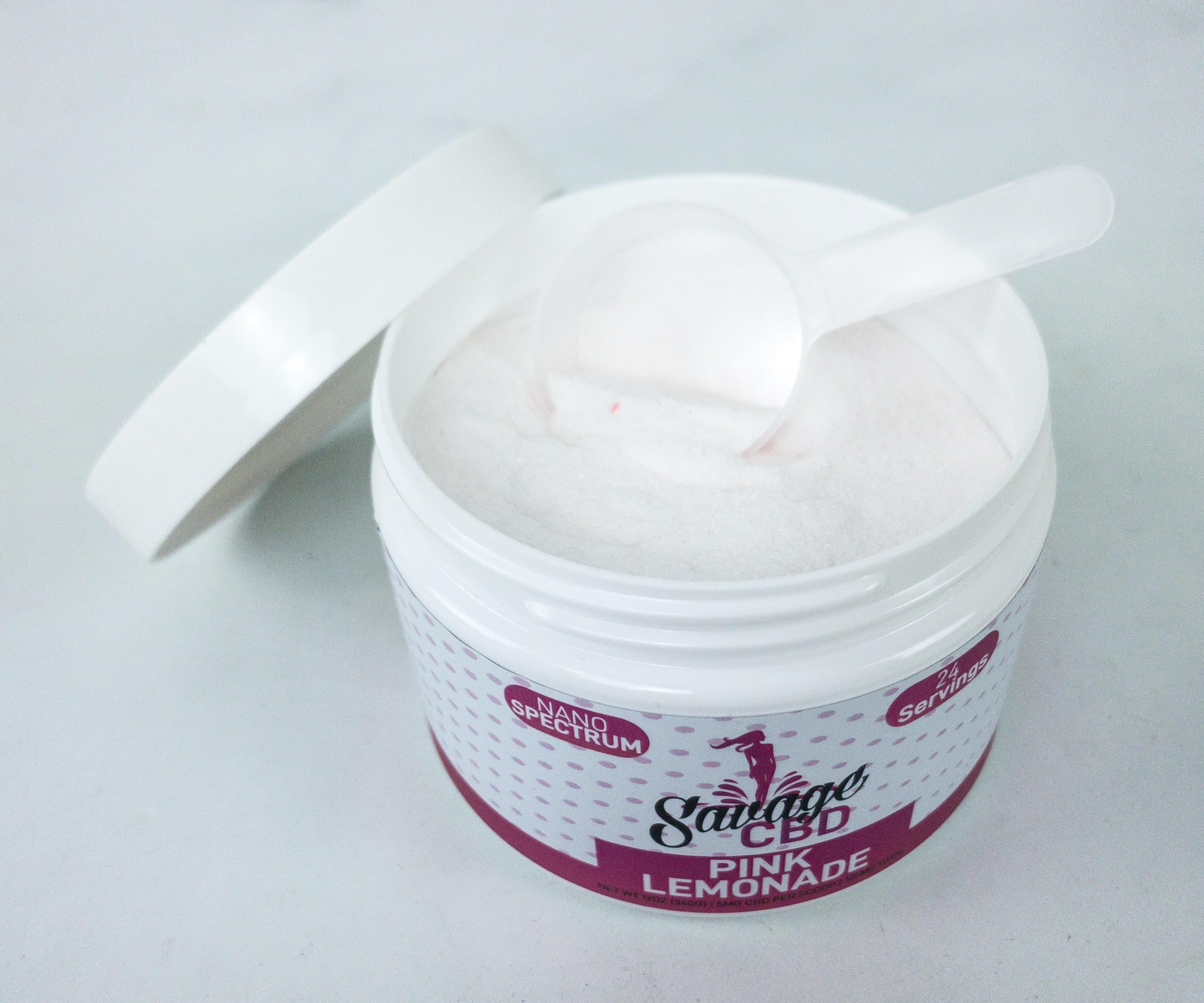 To use, just add one scoop to water and mix well. The pink lemonade mix also comes with its own scoop. We love that it's not a single use packet, too!
Savage CBD Richie Rich Flower ($23.99) Unlike the first one, these are not pre-rolled. They're actual hemp buds packed in a jar!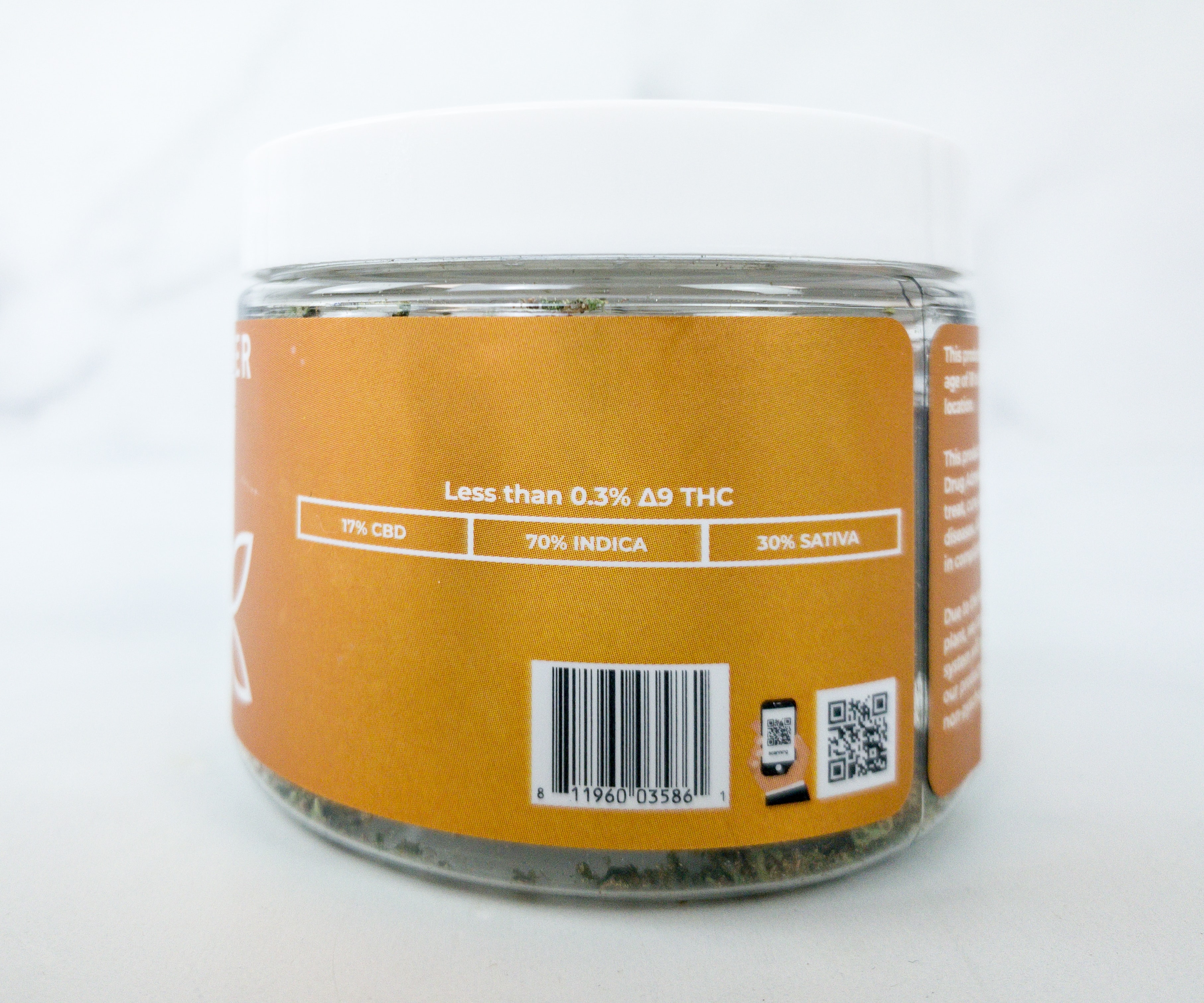 According to the packaging, these contain 17% CBD. Just like the pre-rolled ones and the other CBD products in the box, these do not get you high.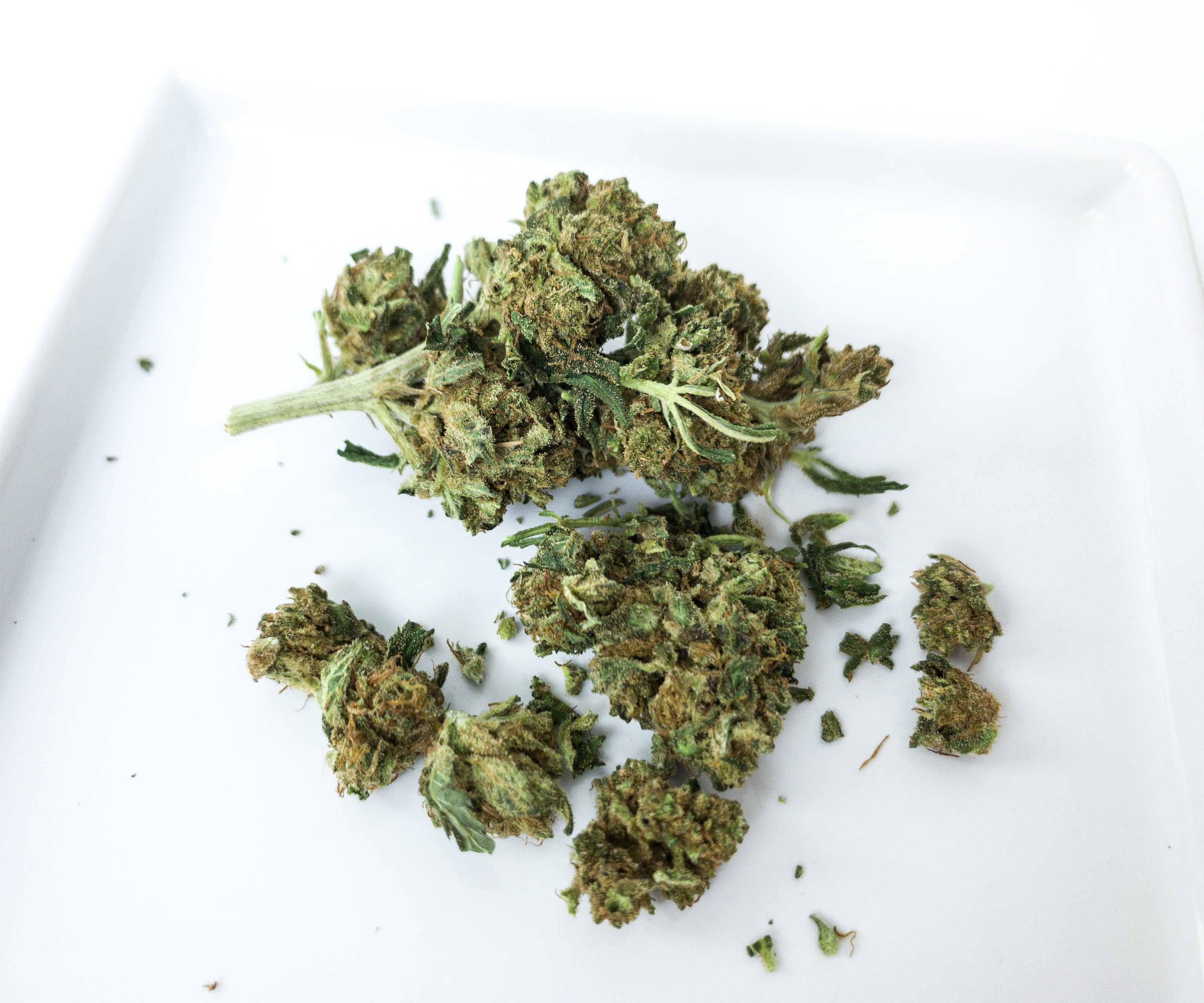 These buds are usually vaporized or smoked. They can also be added to other edible CBD products.
This box had a nice variety of CBD items ranging from topical products to hemp buds! They even included an edible one, which is the pink lemonade mix. The Tier 1 box is a great choice for those who are just starting to use hemp products and those who want to get introduced to the best CBD stuff that they can benefit them in their daily lives. For those who are no longer newbies, you can also check out Tier 2 and Tier 3. An information card or booklet would have been nice to accompany these goodies, but overall, the box has a pretty impressive curation!
What do you think of this month's box?