Pop In A Box is a monthly Funko POP! vinyl figure subscription. Every month, you will receive the number of POP! figures you order (starting at $9.99 per POP!).
In all seriousness, they have a totally awesome and exhaustive Pop tracker that you should sign in to use if you have any sort of Pop collection (we have quite a few). Shipping is always a flat $4.99 but you can get as many as 12 POP!s a month.
You can block Pops from being sent, rate pops in their tracker, and if you track your collection with their tracker and subscribe you will not receive any dupes. They do give away figures randomly to subscribers.
DEAL: Save 20% on your first $20+ order! No coupon required, just use this link to subscribe.
When you sign up you can add POP!s to your collection, thumbs up and down (never get a thumbs down, more likely to get a thumbs up). Everything that you Thumbs Down will be blocked, and you can pull them back out if your tastes/fandoms change. Thumbs Up will place the Pops on your Wish List.
I do find it fun and easy to do the thumbs up & down a couple times a week, and I suggest filling out your collection and blocking any POP!s you hate and marking any POP!s you really want before actually subscribing.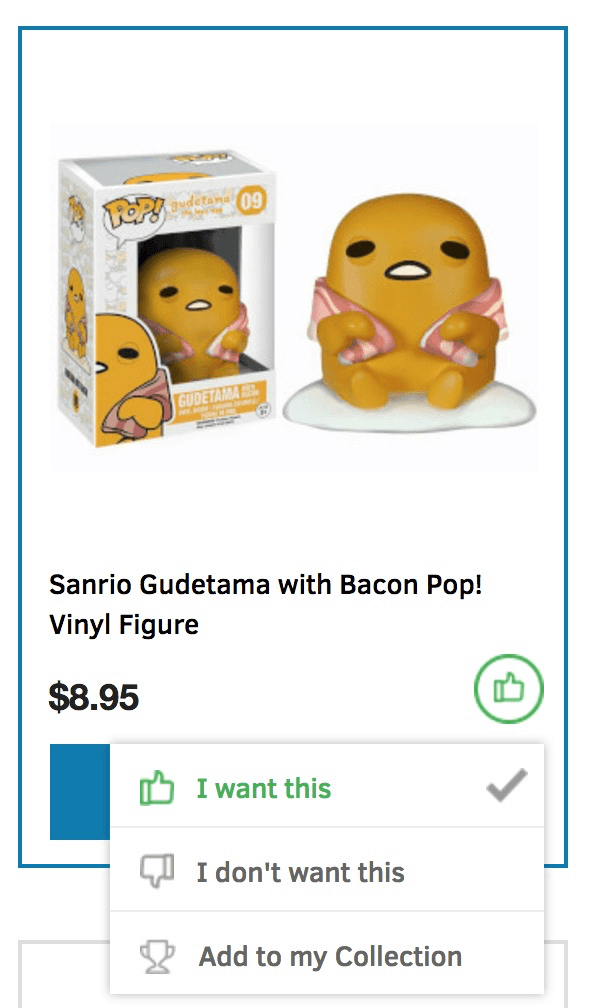 Once you're signed up you'll get a new pops email whenever they add new pops to the shop – and then you'll know it's time to do thumbs up/down.

Everything in my box!

Knight Rider 50 Michael Knight With Kitt Vinyl Figure ($25.65) Hurray for this Knight Rider POP!

The back of the box shows a picture of the POP together with a retro picture of the one and only Mr. David Hasselhoff as Michael Knight!

Here is our POP showing off his awesome car, KITT, just like in one of his iconic scenes.

At the back, you will see the car plate.

It's a wonderful addition to your collection, specially if you're a KNIGHT RIDER fan! I just really wish KITT's lights would light up, that would be awesome!

Star Wars 290 Wicket W. Warrick Bobble-Head ($12.99) Wicket is a brave Ewok and having him as a POP is an honor.

The back of the box shows the other POPs available in this collection.

This is a Funko Pop Bobble Head and I can't contain my excitement!
The details on this POP is spectacular. They truly captured Wicket in all his glory!

Game Of Thrones 09 Arya Stark Vinyl Figure ($8.79) I literally squealed when I saw this! I am a GOT fan and Arya is on top of my favorites list (next to the Mother of Dragons, of course!)

At the back of the box, you will see the other POPs available. Apparently, this POP is a second edition.

This was the Arya I grew to love! This was back when she was still finding herself and traveling all over Westeros.

You better watch your back because little as she may look, she is still a force to be reckoned with. Don't mess with Arya or you'll be next on her list!

Here is everything I got from this month and the fan in me couldn't stop screaming with joy and excitement!
I love that this box sends me high-quality vinyl figures month after month! My favorite for this month is definitely Arya Stark. She looks so bad-ass holding Needle. I also liked Wicket and Knight Rider. They're both iconic characters from iconic films. Honestly, I can't get enough of this box! I'm looking forward to next month! Just don't forget to update the tracker on their website so you won't get dupes! But I'm crossing my fingers for another Game of Thrones POP!
Have you tried Pop In A Box?