Play! by Sephora is a monthly subscription box that brings only the best and exclusive Sephora beauty and makeup samples. The subscription costs $10 per month, and you'll get 5 deluxe beauty products, playlists, a fragrance bonus item, plus coupons you can use when you visit in-store.
A poster is placed on top of everything.
Beneath the poster are the items packed in a see-through purple pouch.
So excited to try everything here!
The fold-out poster features the Play! Awards, featuring the most notable boxes and items from 2019.
This month's theme is Award-Worthy Beauty!
There's also a product list, plus information about each of the items.
They even shared tips on how to use the products!
The transparent plastic pouch is so handy because they're also resealable. I love reusing them!
Everything in my box! See the spoilers for all the variations here. Your box could vary – it's built off your profile!
AMIKA 3D Volume and Thickening Shampoo ($0.85) Made with a blend of hydrolyzed rice protein and hydrolyzed vegetable protein, this shampoo promises to thicken and volumize your hair while keeping it well moisturized. It might take a few weeks before noticeable results, but one wash with this made my hair feel soft and smelling good.
AMIKA 3D Volume and Thickening Conditioner ($0.85) Paired with the shampoo, this conditioner is really great. The smell lasts long with my hair. It didn't feel oily, and it didn't weigh my hair down either. I might have to get this combo so I can use it more frequently!
Wander Beauty Lip Retreat Oil in Skinny Dip ($6.60) This lip oil is amazing! I got a nude shade called Skinny Dip. The tint is sheer but it's there. I love how this formula is moisturizing but it's not tacky. Its gel-like texture feels good and nourishing on the lips. This will definitely go to my everyday purse, but it won't last long – the tube was mostly air.
DR. BRANDT SKINCARE needles no more NO MORE BAGGAGE eye de-puffing gel ($4.62) I'm very hesitant when trying out de-puffing gels because most of them don't work. To my surprise, this one actually worked! I can instantly feel the tightening around my under eyes upon application. I also like how this has color correcting pigments. It's a really great product specially for days when you got little to no sleep. This is a life saver!
SMASHBOX Super Fan Mascara ($21) This mascara has been one of my go-to products recently. I haven't been able to remove this from my everyday make-up pouch. It does its job of lengthening and volumizing my lashes. I love how the formula doesn't clump and it looks really natural! 
Ouai Body Crème ($5.38) The packaging is very basic but it's what's inside that blows my mind!
The body cream is lightweight and highly moisturizing. It sinks into my skin in no time, making it really soft and supple. The scent is also intoxicating, it has a beachy vibe and I am obsessed!
FRESH Rose Deep Hydration Face Cream ($7) Here's another product that is heaven sent! First off, it smells AMAZING! 
It helps with the redness I have on my face and leaves my skin feeling hydrated. I also like layering this with make-up especially on days when I wear a full face. It's lightweight and doesn't make my pores feel clogged!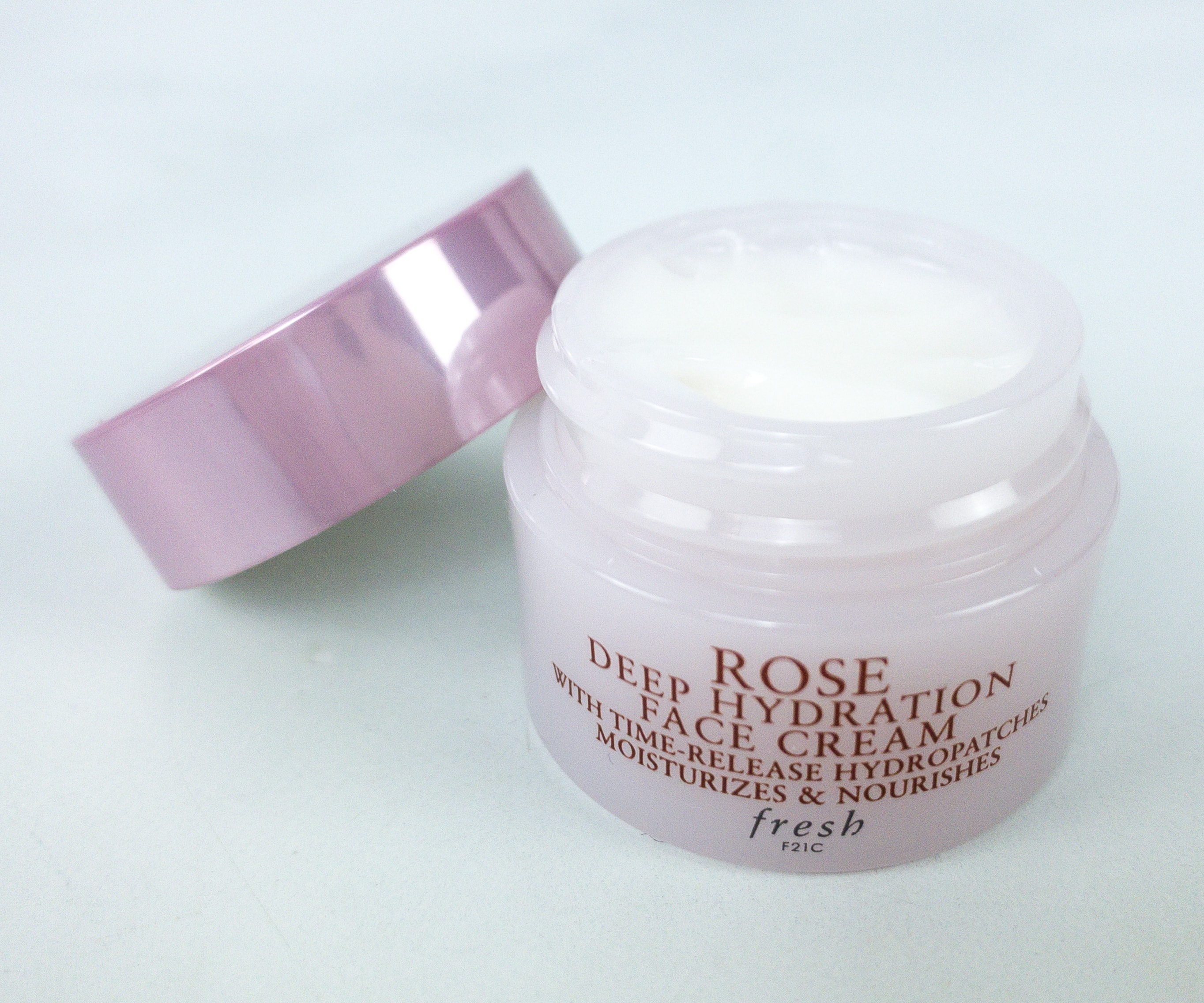 I am also in love with the packaging, it has a baby pink tub with a metallic pink cap. It looks very dainty and chic!
Everything I got in this month's box is beyond magical! It lived up to the theme of the month which is Award Worthy Beauty. With an overall value of over $46, this is really a steal! I honestly liked everything they included in this month's box that I can't choose a single favorite item because all of them are amazing in their own way. I also love the variety of the items. They included everything from make-up to skin care and even hair care! This box has got to be one of the best from Sephora Play! Looking forward to what they'll have for next month!
Are you a Sephora Play subscriber? What did you think of the box this month?