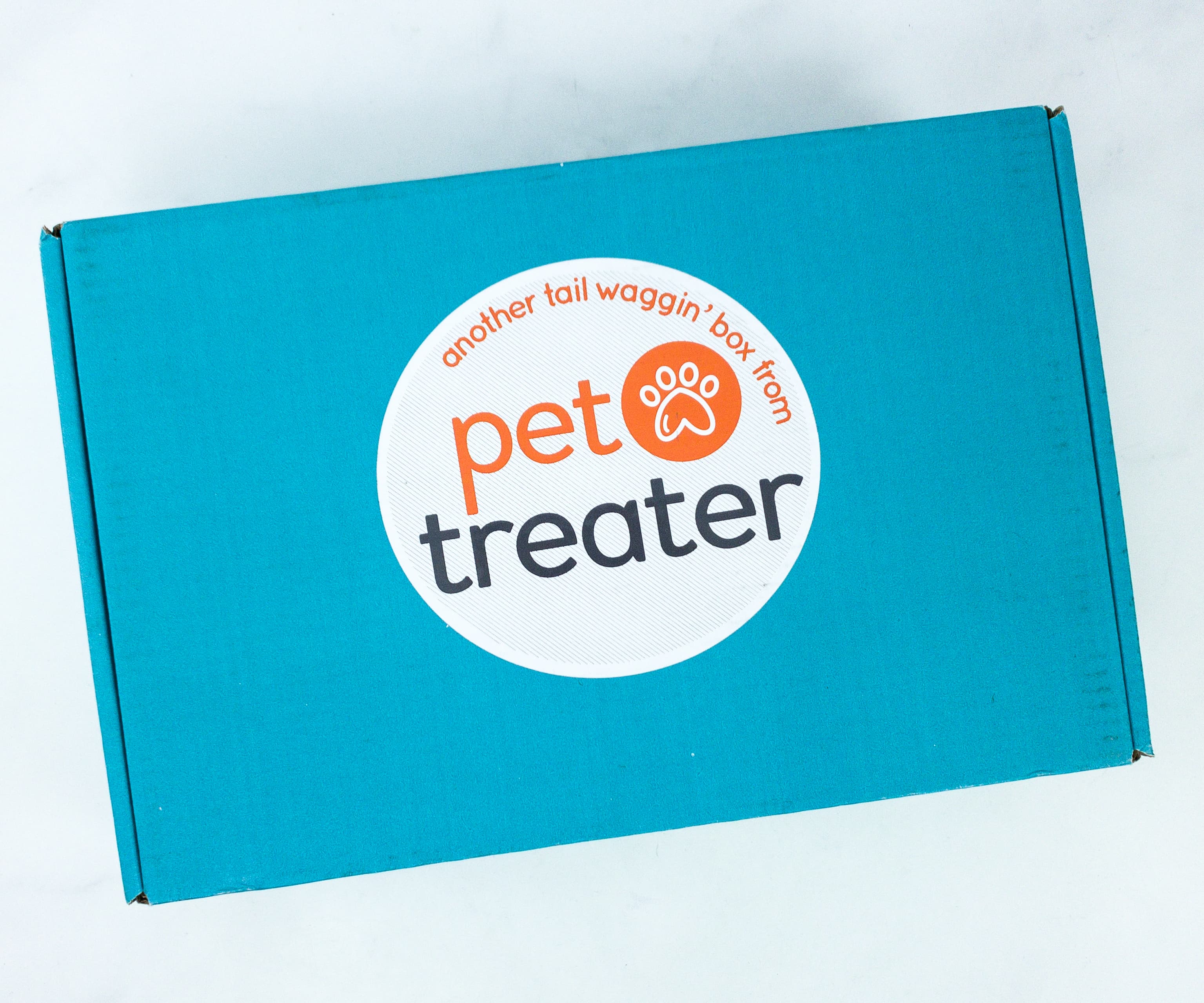 Pet Treater Deluxe Dog Pack is a monthly dog subscription. For $25 a month, each pack is filled with 5-8 hand-selected items which may include fun toys, mostly USA & Canada made treats, and extra goodies! Small, medium, and large dog options are available. They also offer a smaller version for $15 called Pet Treater Dog Pack.
DEAL: Get 10% off your first month with coupon code DOGPACK10.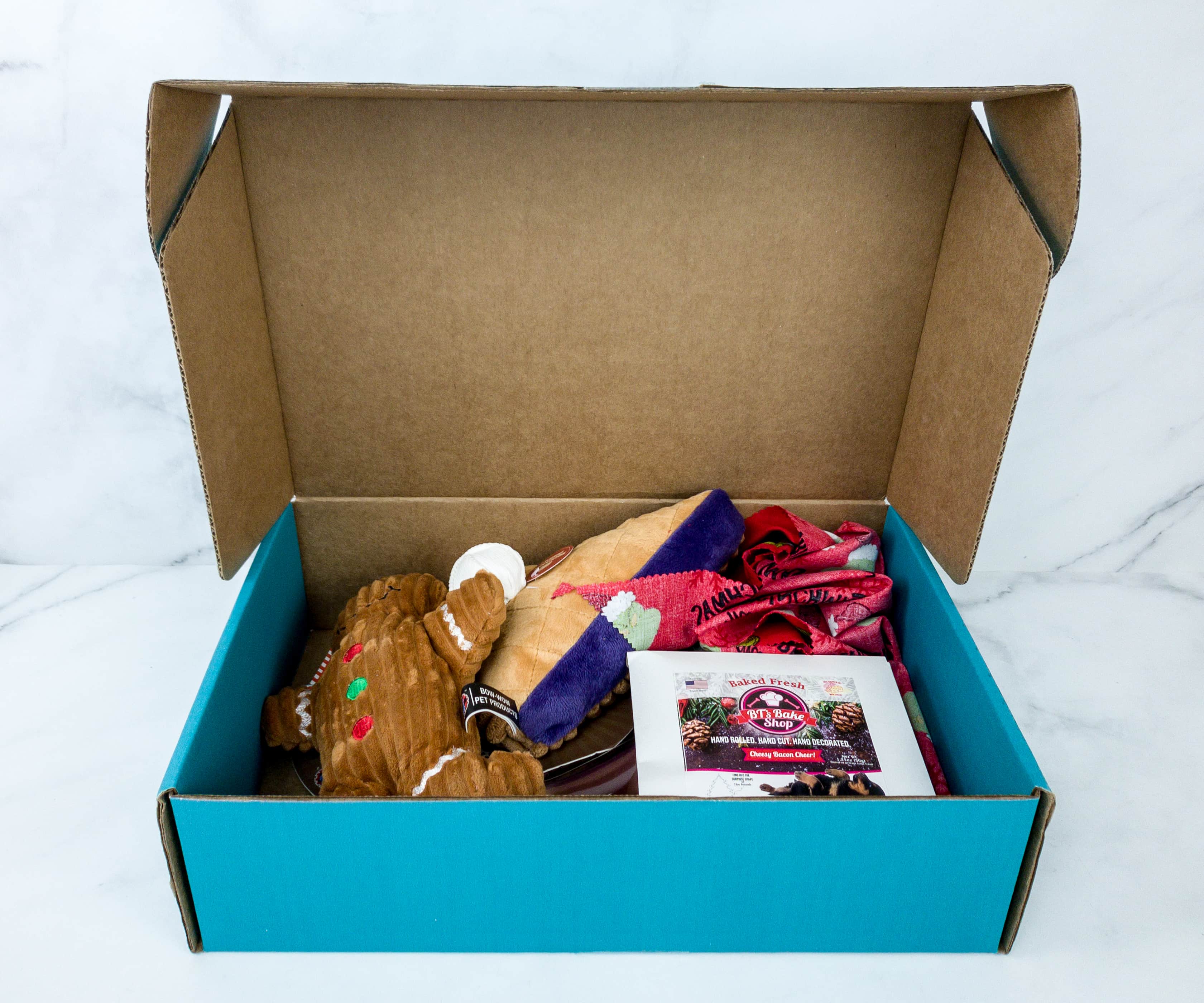 The items come inside a blue-colored box with no squiggles but all the items arrived securely.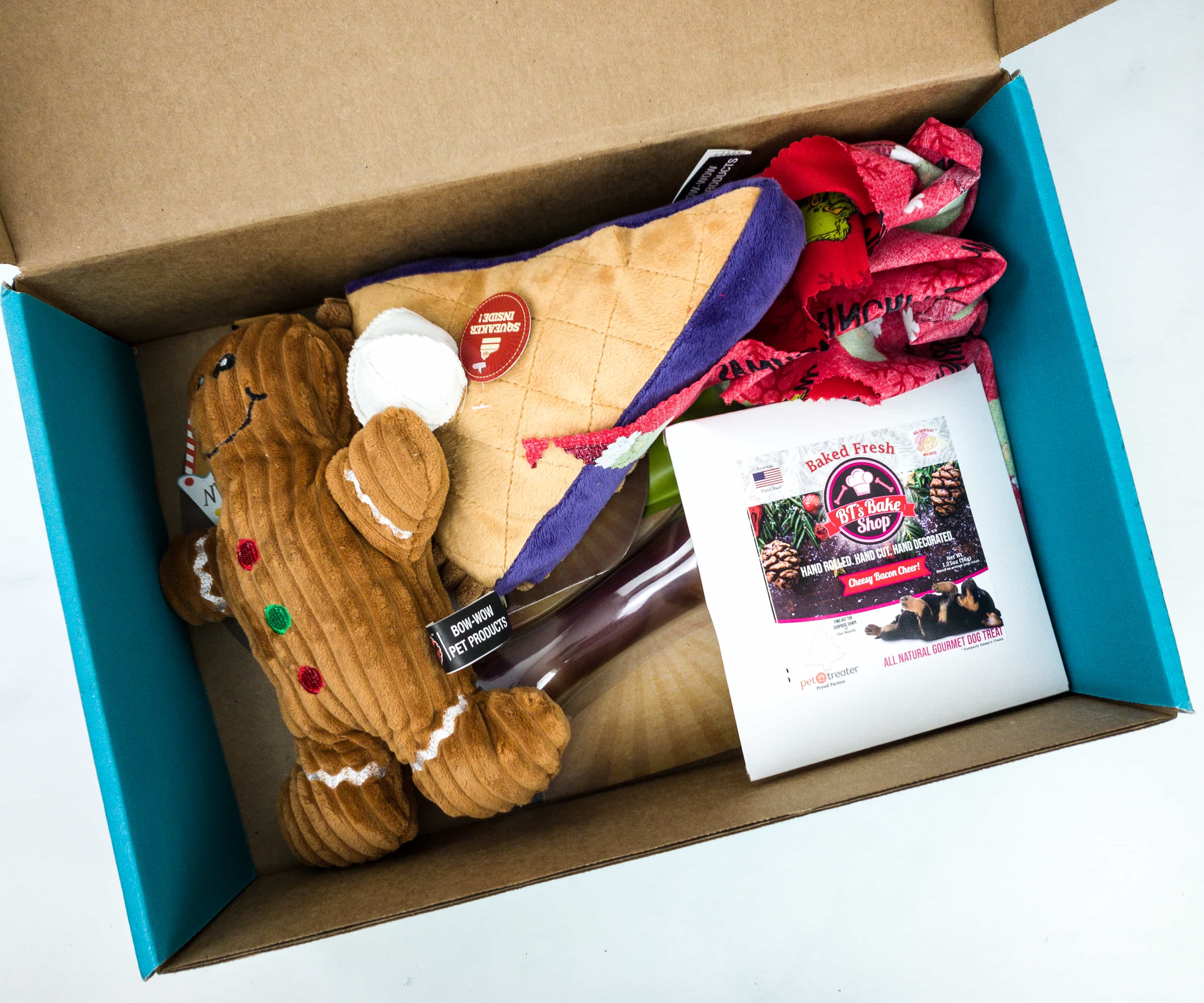 There is no extra packaging for each item, but everything arrived in great condition.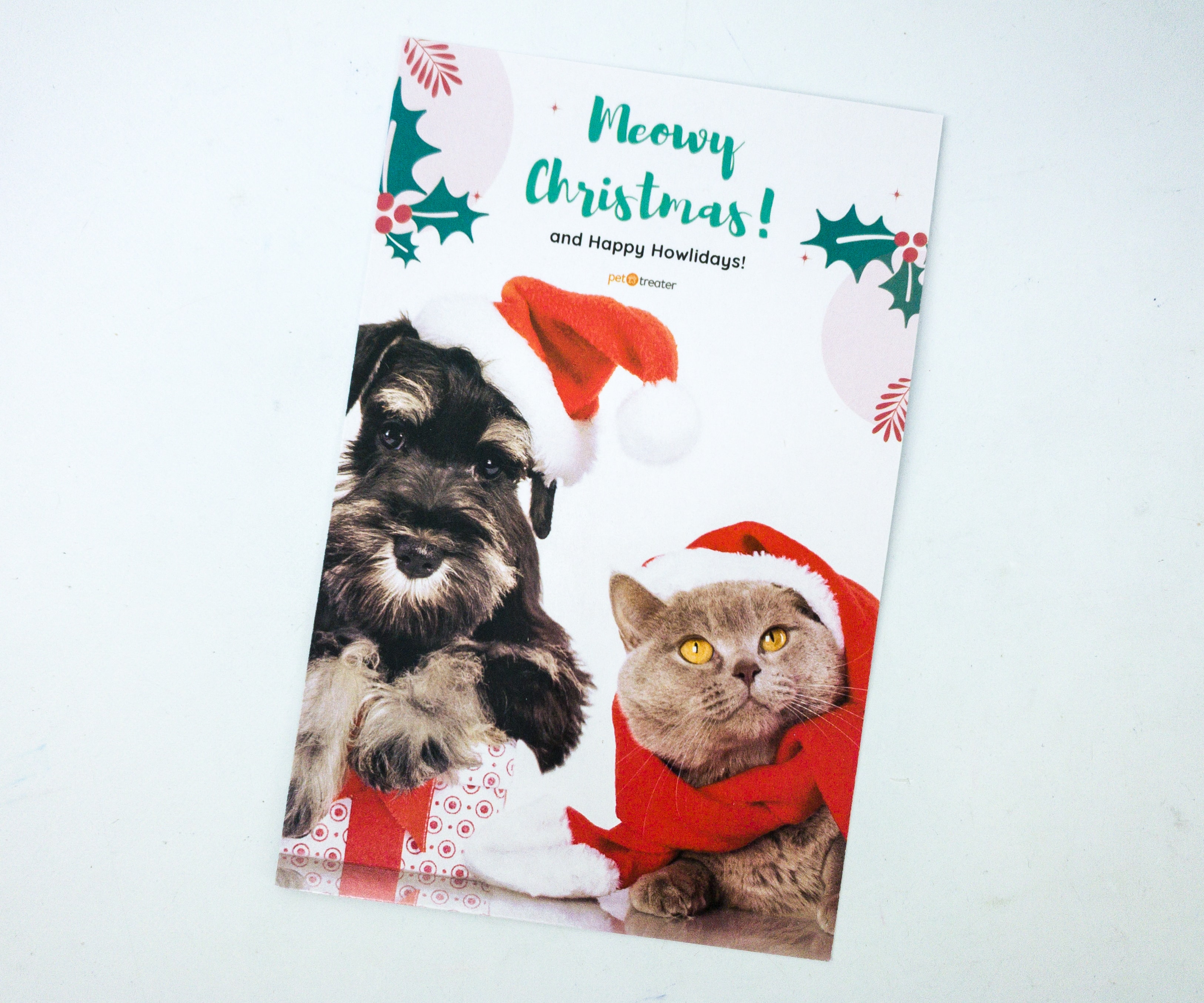 There is a personalized Pet Treater card with adorable photos of a cat and a dog that says:
Meowy Christmas and Happy Howlidays!
At the back of the card is this month's featured Pick of the Litter. If you want your pup to be featured, just send their photo and name to the provided email. Winners will get a free item in their next box!
There is a special holiday greeting card from Dandy Danas.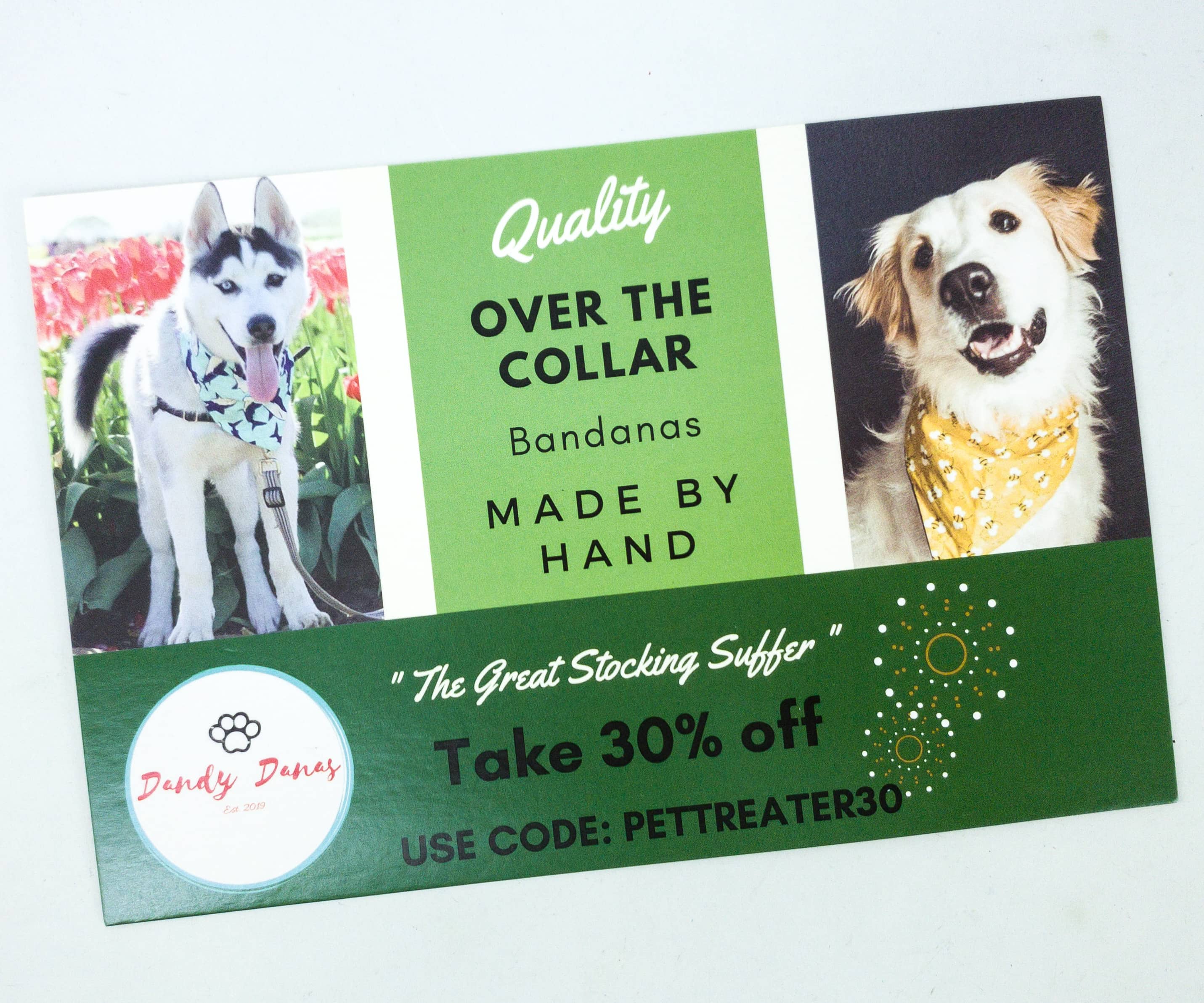 At the back is a 30% off coupon code that we can use for purchasing handmade bandanas.
We also got a 10% off coupon code from BarkTenderBlends!
Everything in my December 2019 box!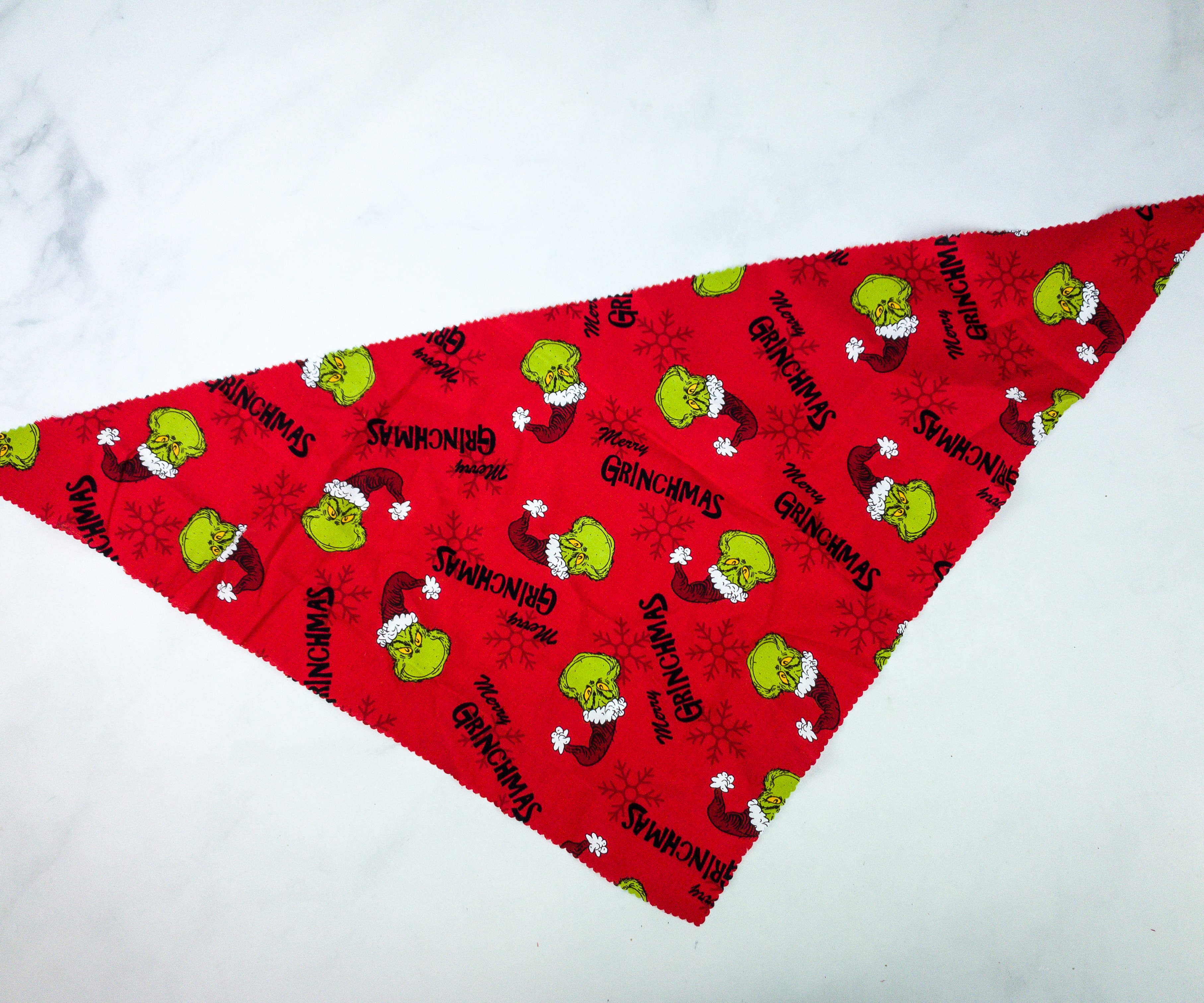 The Grinch Bandana. This bandana is the perfect accessory for our dogs. It's made with a smooth and lightweight fabric and it's also holiday-themed.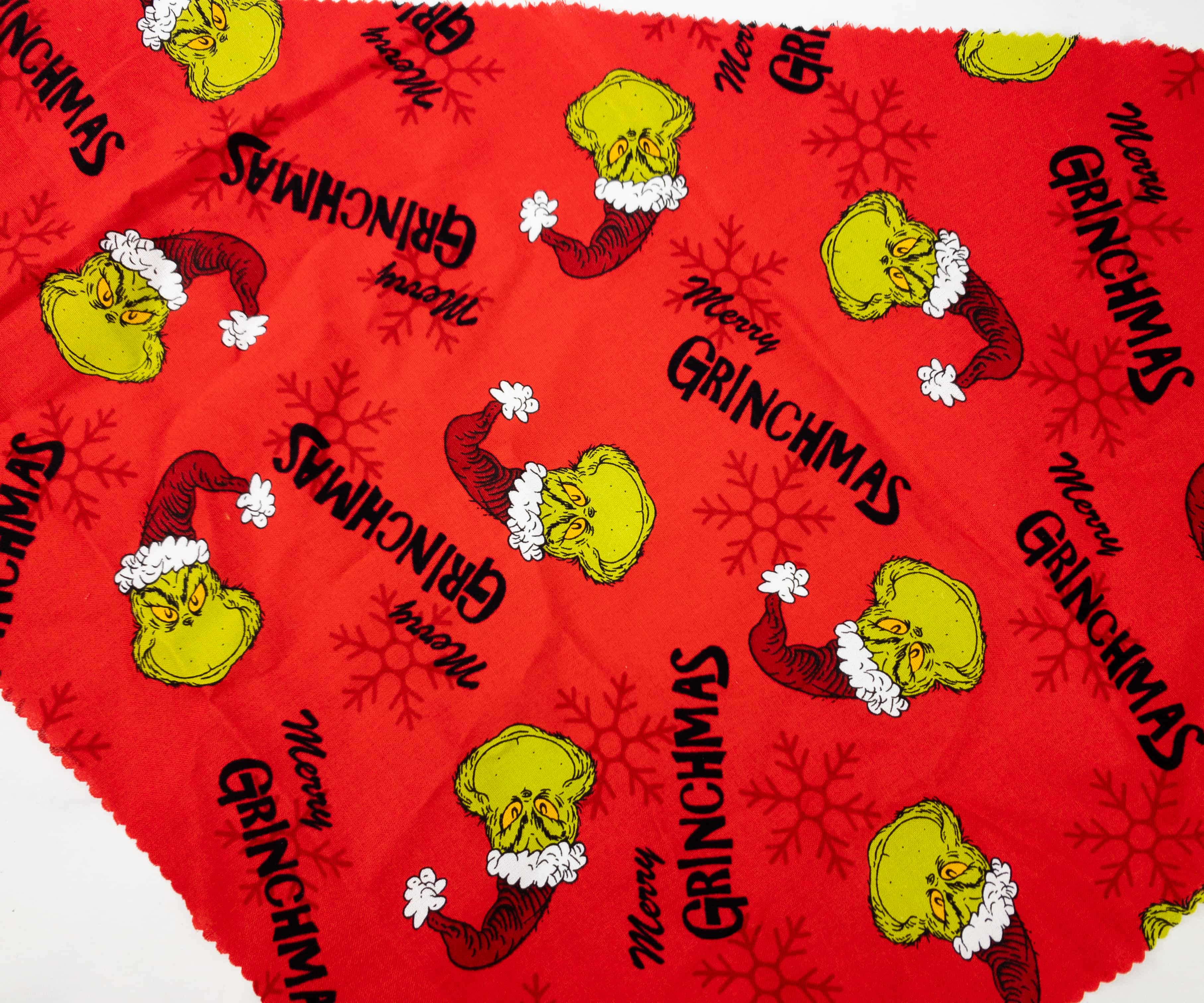 There's a print on the bandana that says "Merry Grinchmas"! Since green and red are the traditional Christmas colors, the bandana showcased the holiday colors no matter how wicked the Grinch looks in the pattern.
It's really easy to tie around our dog's neck. He was so comfortable in it!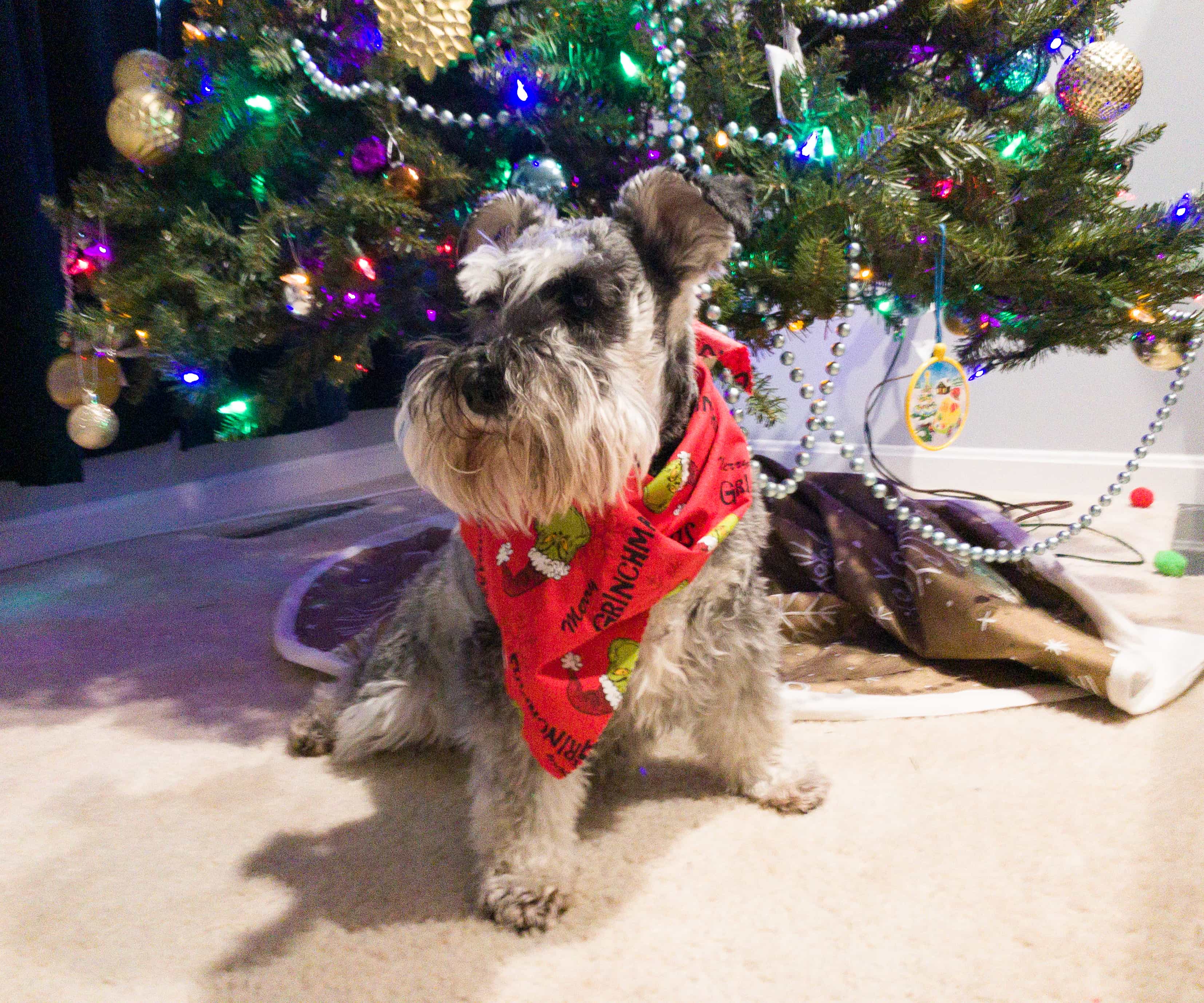 Deab has tested the Grinchmas bandana and he has approved! He looks so adorable!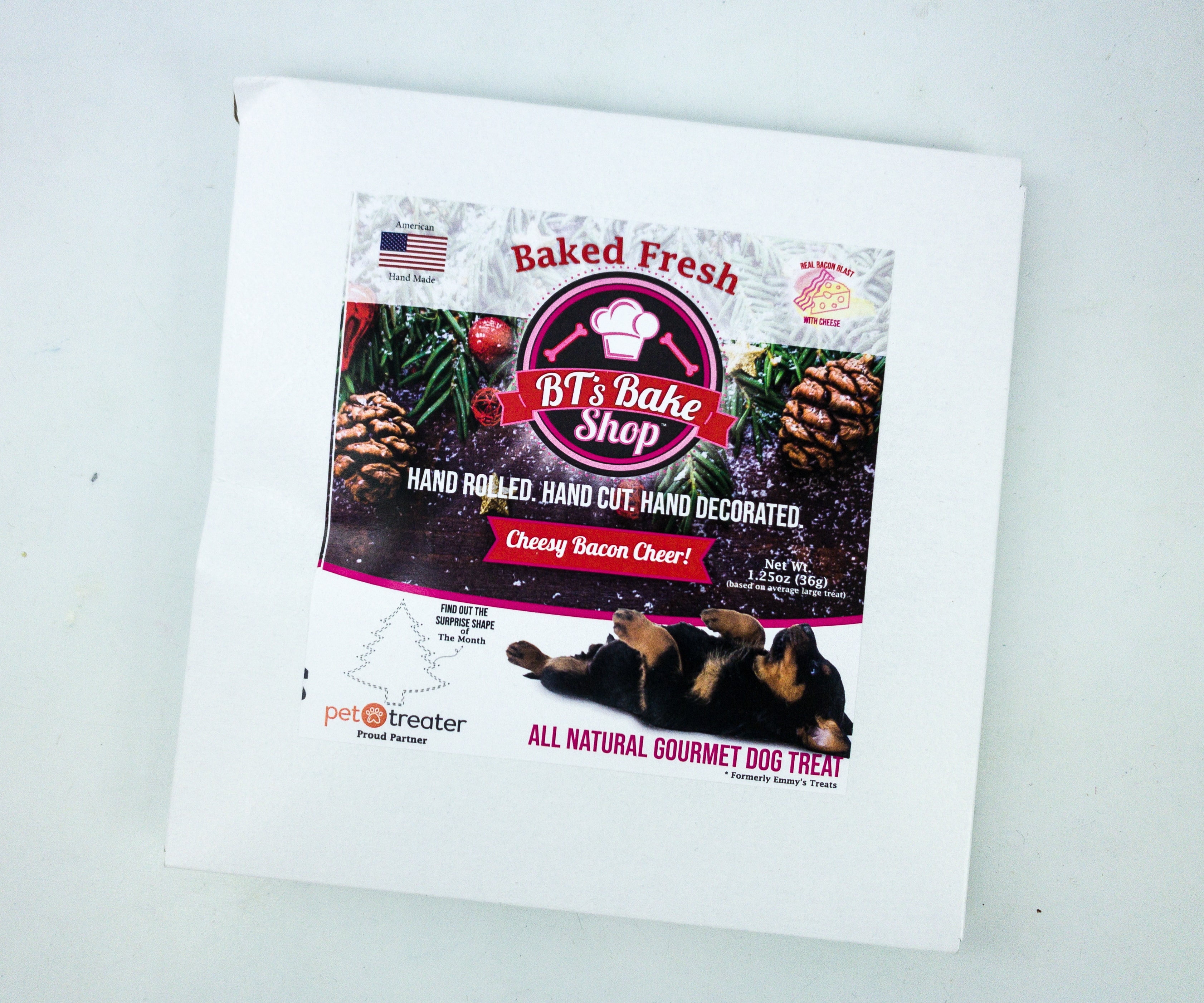 BT's Baked Shop Cheesy Bacon Cheer. This all-natural gourmet dog treat is made with cheese and bacon! They're even hand-rolled, hand-cut, and hand-decorated, meaning they're made with love. The treat's shape this month is a surprise!
Aside from cheese and bacon, this treat is also made with honey, ground wheat flour, eggs, and oats. It's corn-free and soy-free, making this a great treat even for dogs who have a sensitive stomach.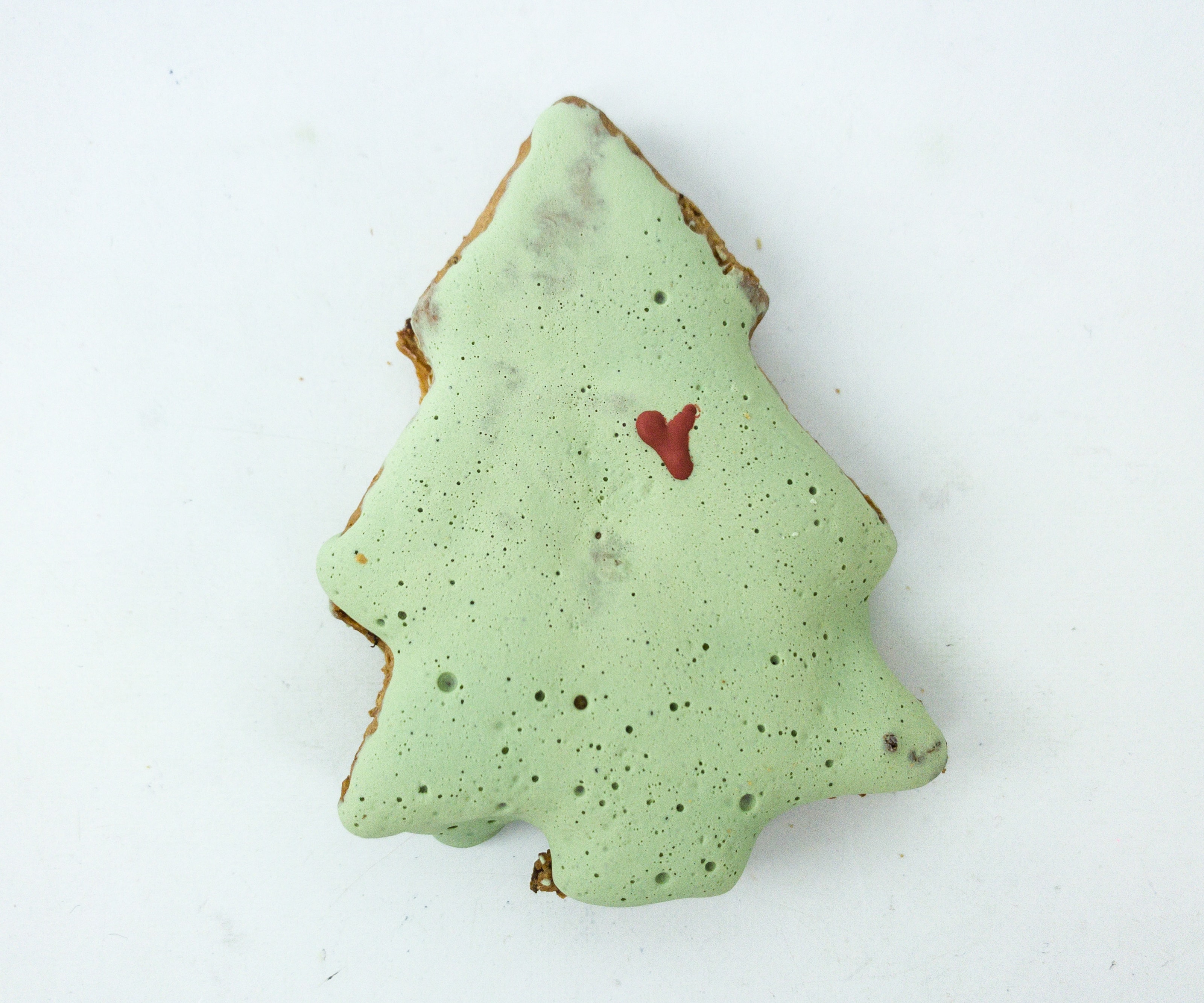 This month's featured cookie is in the shape of a Christmas tree! It even comes with a green "icing" to make the tree more realistic.
It smells good with its real bacon and cheese flavor. My dogs loved its crunchiness as well. This snack is perfect for cheese-loving dogs, as it's made with 3 kinds of gourmet cheeses!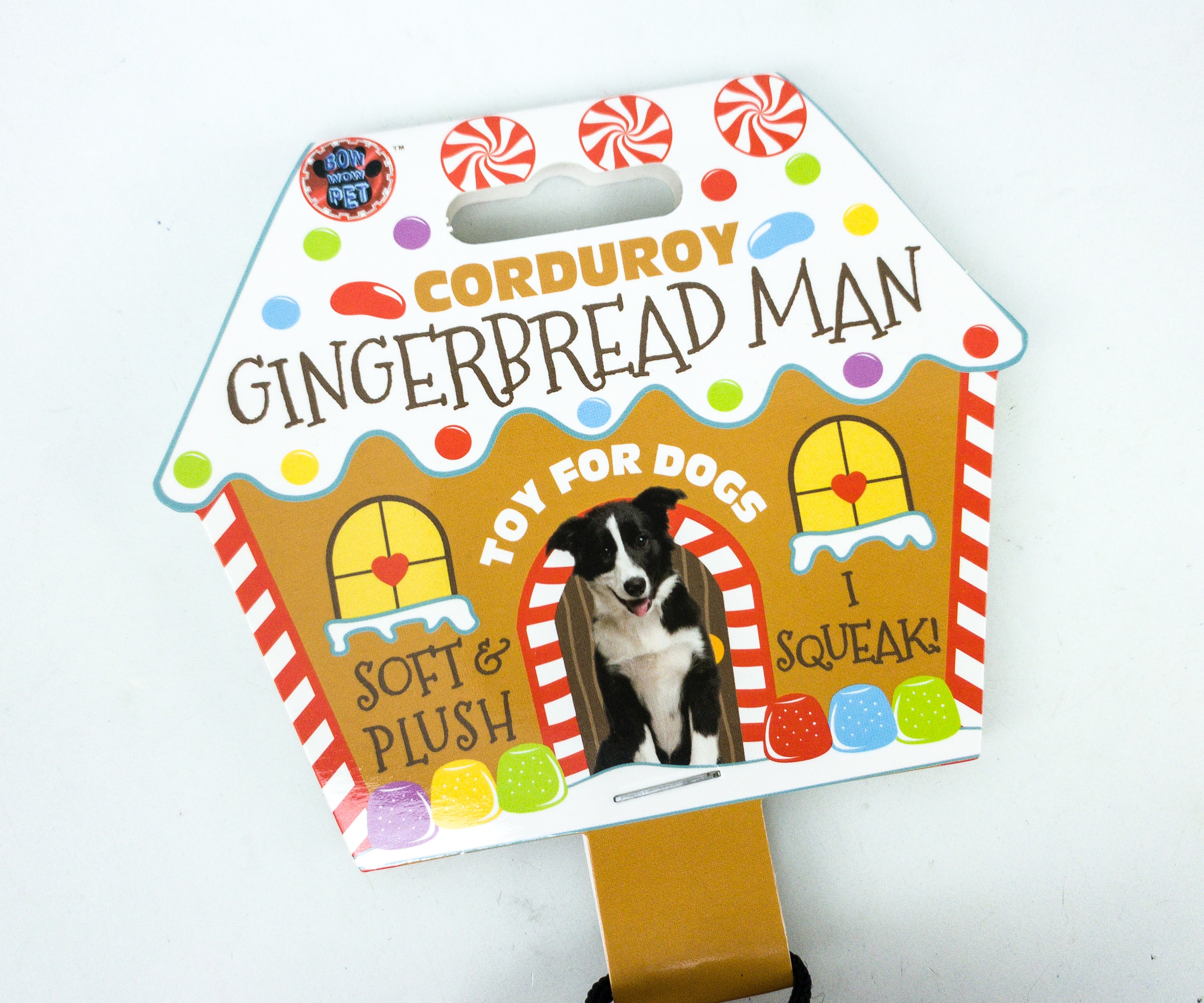 Corduroy Gingerbread Man Plushie. This soft and squeaky gingerbread toy is made with corduroy fabric to help stimulate our dog's senses.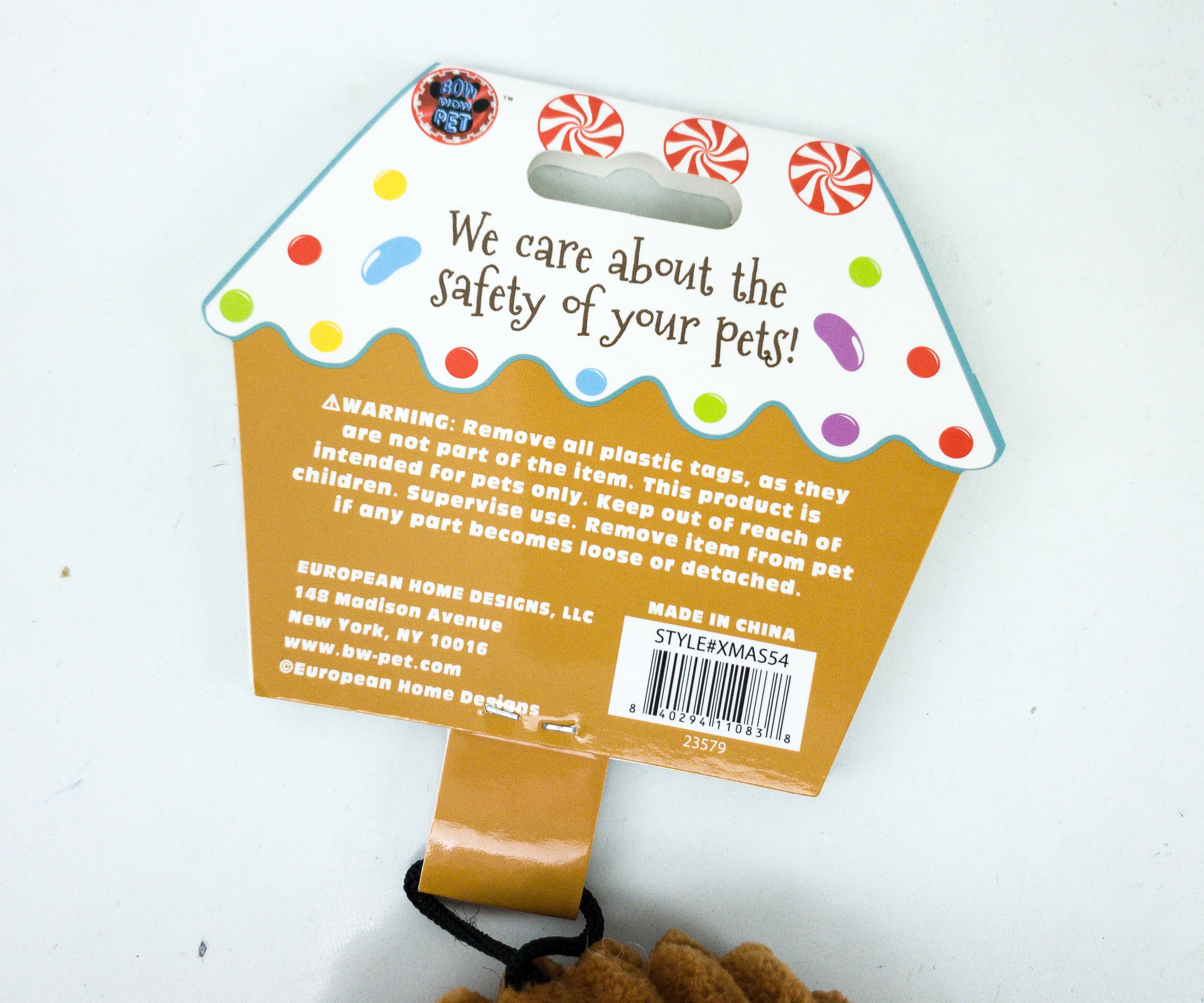 The toy even has a squeaker for added fun! The back of the tag reminds us to remove all the plastic tags from the toy before giving it to our pets.
It has a rick rack trim design on both hands and feet. The face and buttons are all embroidered. So far, it has endured our dogs' endless tugging and chewing!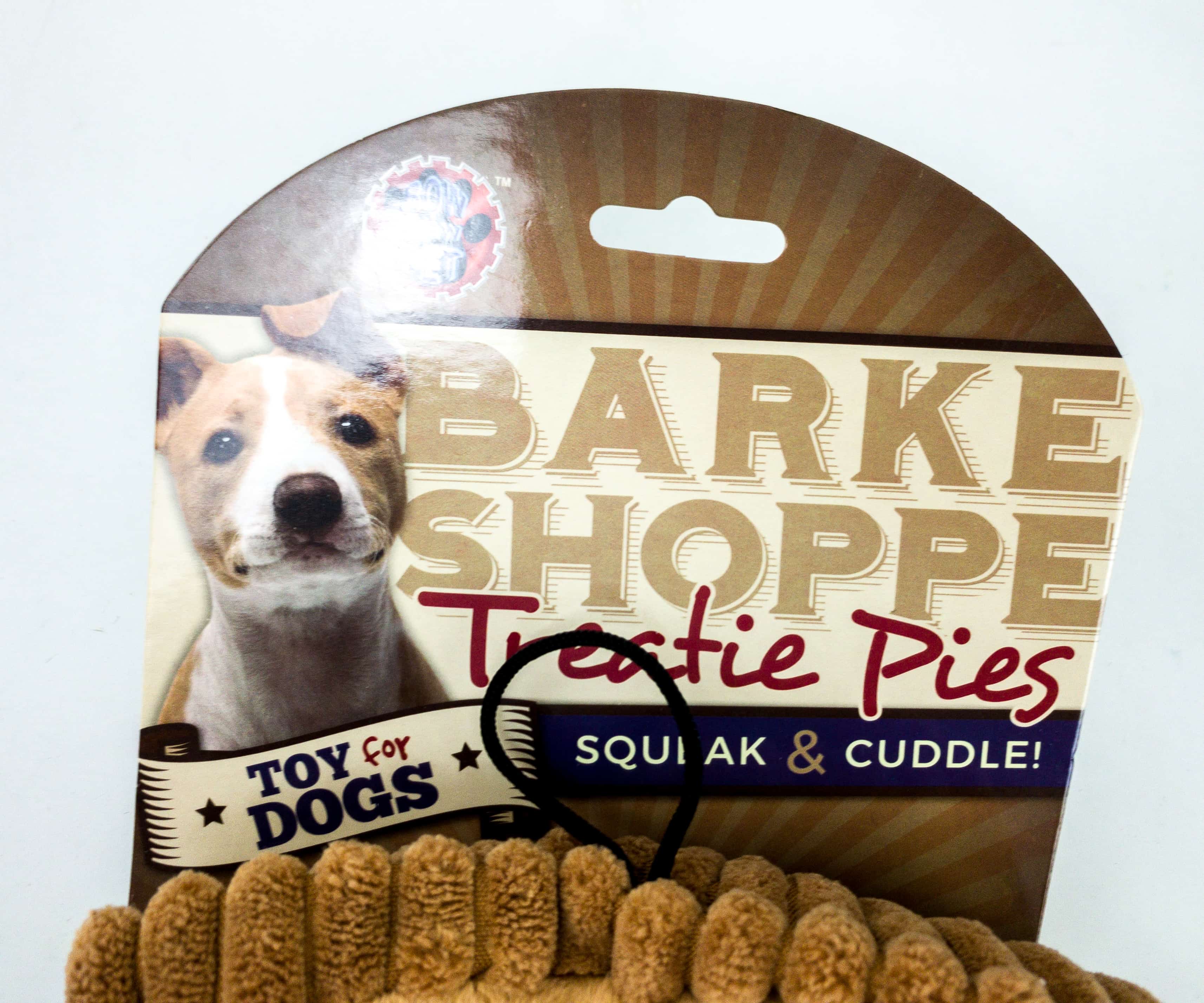 Barke Shoppe Treatie Pies Plushie ($9.99) Here's another fun and interactive plushie, and the best thing is that it's pie-shaped! Our furbabies didn't look out of place during our holiday meals because they had their own "slice" to munch on!
It's a blue pie that squeaks when pressed. Its loud sound keeps our best pals entertained!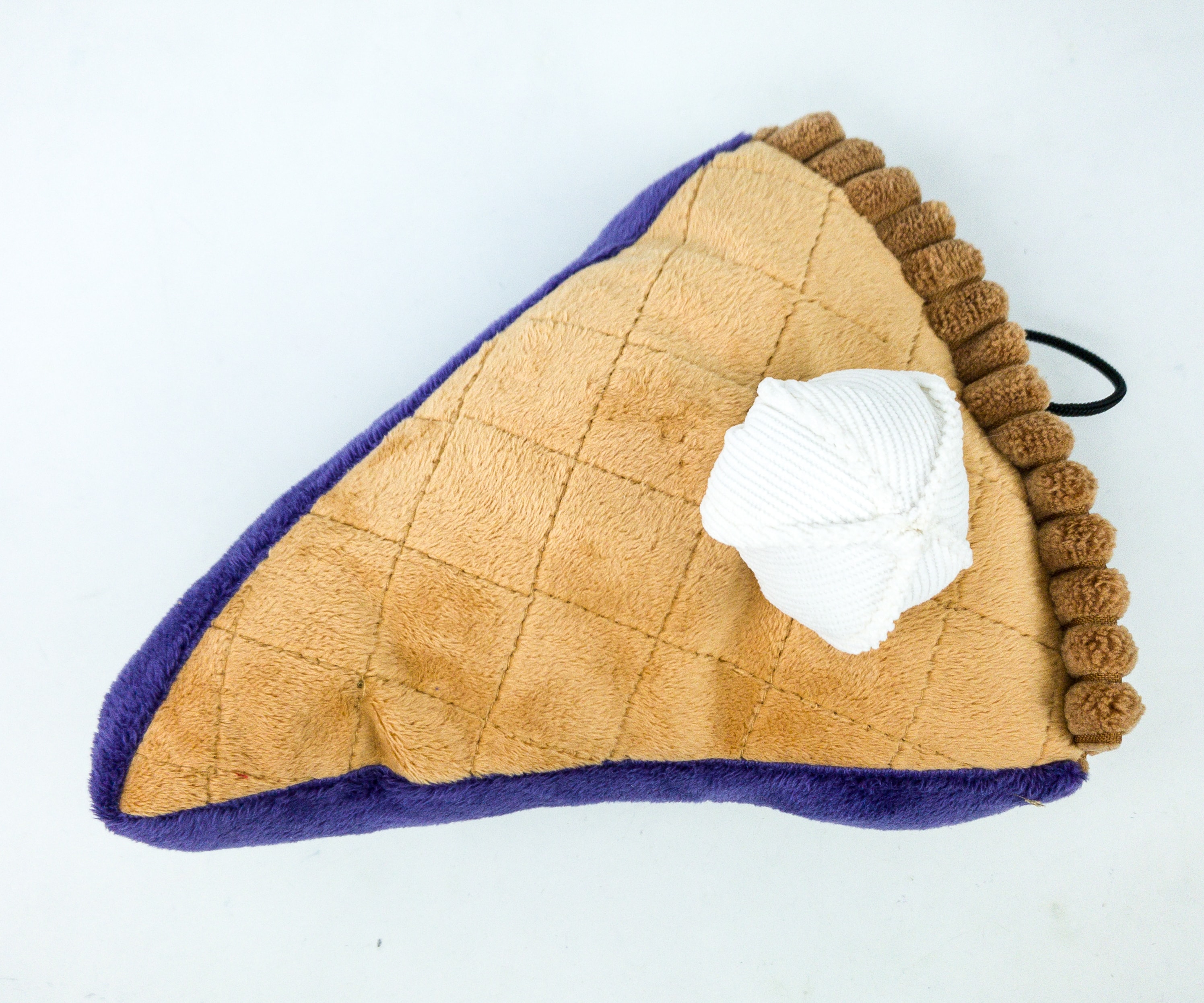 Isn't that icing detail too cute? Our pups love this toy so much, they won't let go!
All For Paws Big Chew Bone Beef Flavor. This beef-flavored chew bone looks very true-to-life. My beloved dogs were delighted with it!
It comes shiny, featuring a marble red and white color that looks enticing to any chew-loving dog.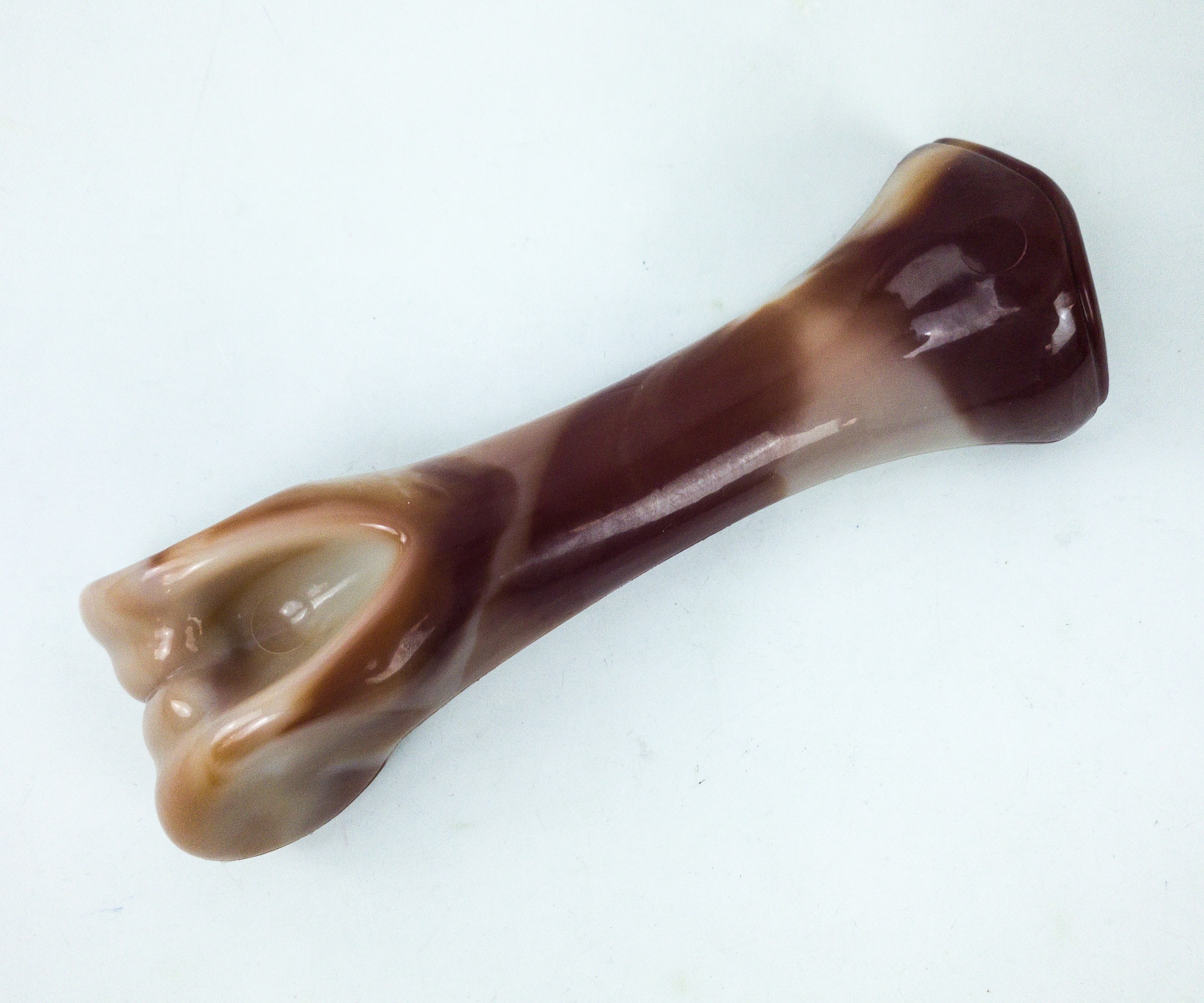 We received a large-sized chew bone! It's big and long enough to keep our furry friends entertained for a long time.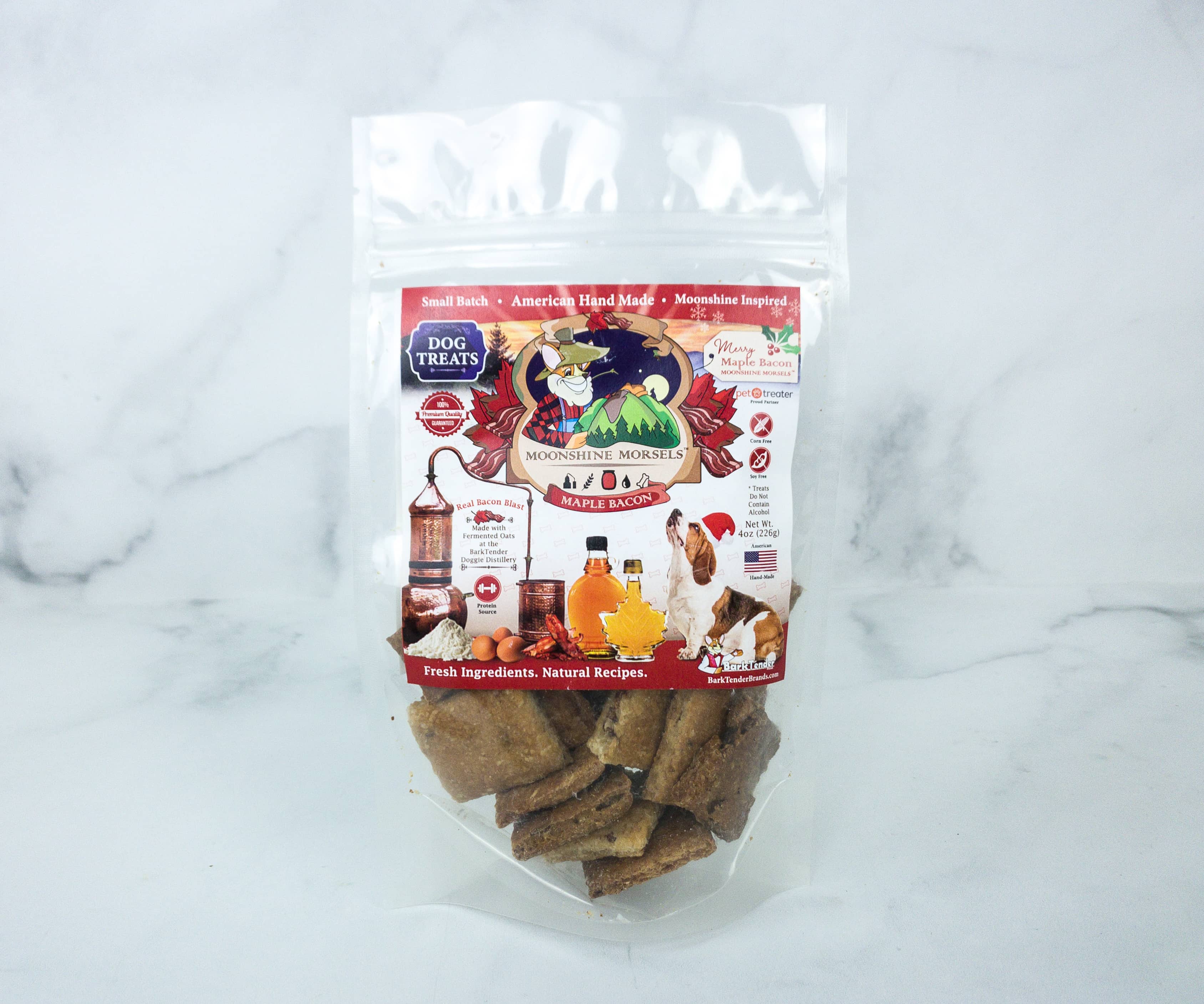 Moonshine Morsels Maple Bacon Dog Treats ($6.99) Here's a pack of dog treats made with natural bacon chucks and natural maple extract! They're great as snacks or training treats!
They don't contain corn, soy or any fillers, making them a premium dog delight.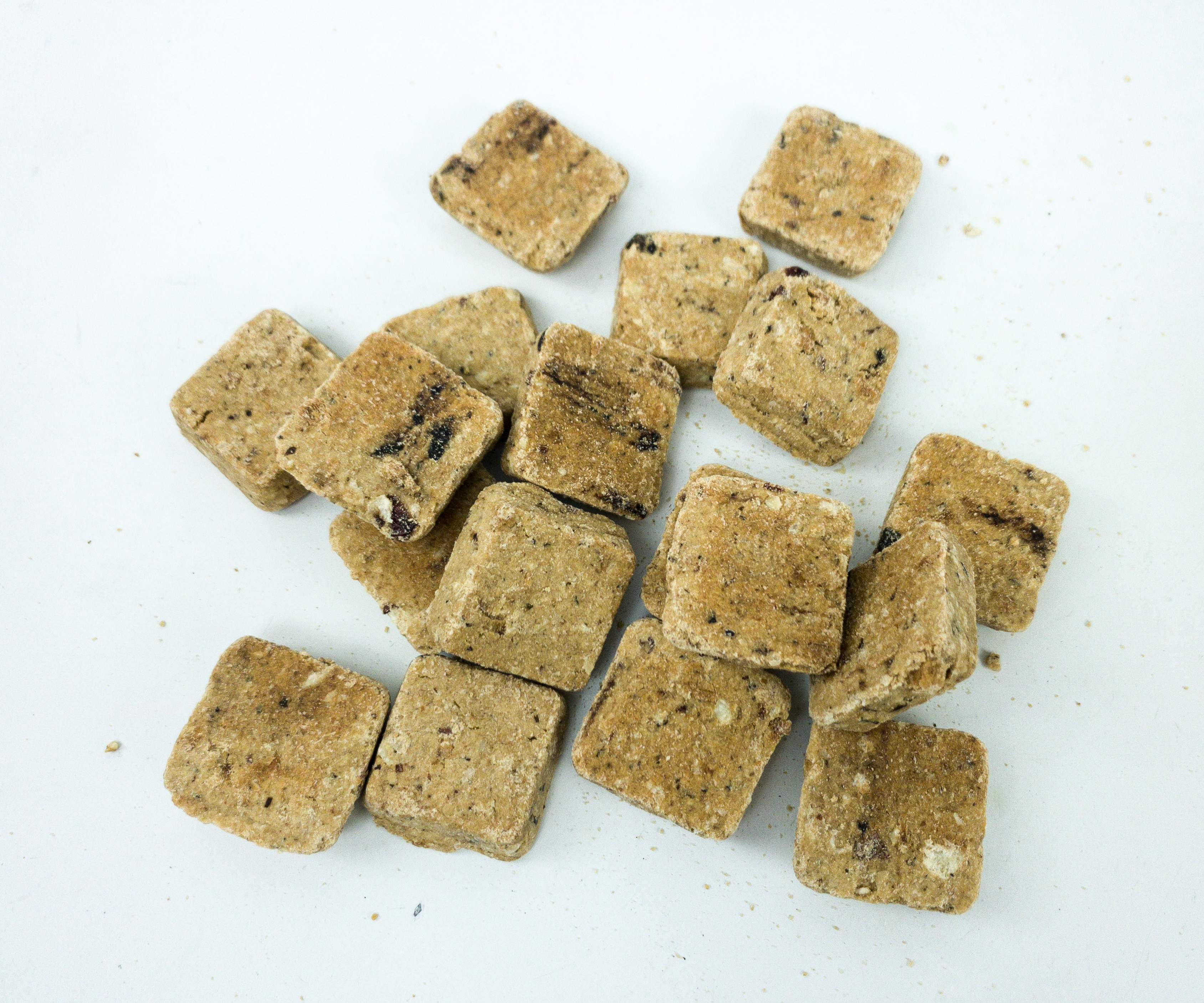 They are cut in perfect squares! Each piece is loaded with nutrients, most especially protein, which our furry pals need most for their growth. It has a natural brown color that looks enticing!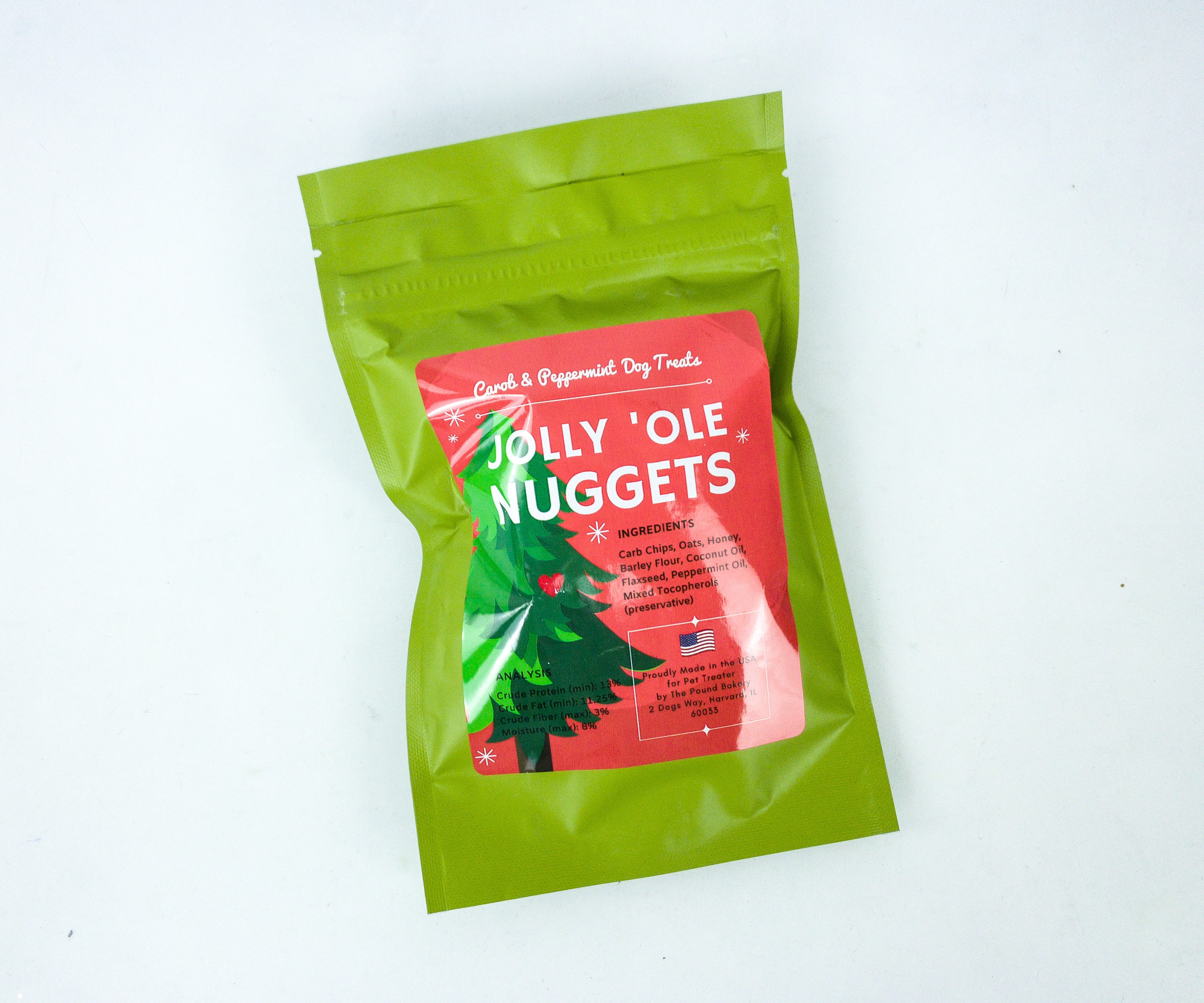 Carob & Peppermint Dog Treats Jolly 'Ole Nuggets. Carob is a sweet and healthy substitute for chocolate so this special holiday treat is perfectly safe for our furry pals. It comes in resealable packaging to keep the nuggets fresh all the time.
These treats are cut unequally and smelled like a holiday peppermint cookie. Both Dean and Lindy got the biggest grin with these yummy and nutritious treats. I'm equally delighted!
This December 2019 Pet Treater Deluxe Dog Pack was definitely the perfect gift for my pups. I love that Pet Treater always provides high-quality and yummy treats along with entertaining and durable toys. I'm also obsessed about how cute Lindy looked with the Grinchmas bandana. My beloved pets are totally deserving of special treatment and this box has definitely given them that!
What do you think of this month's Pet Treater Deluxe Dog Pack?