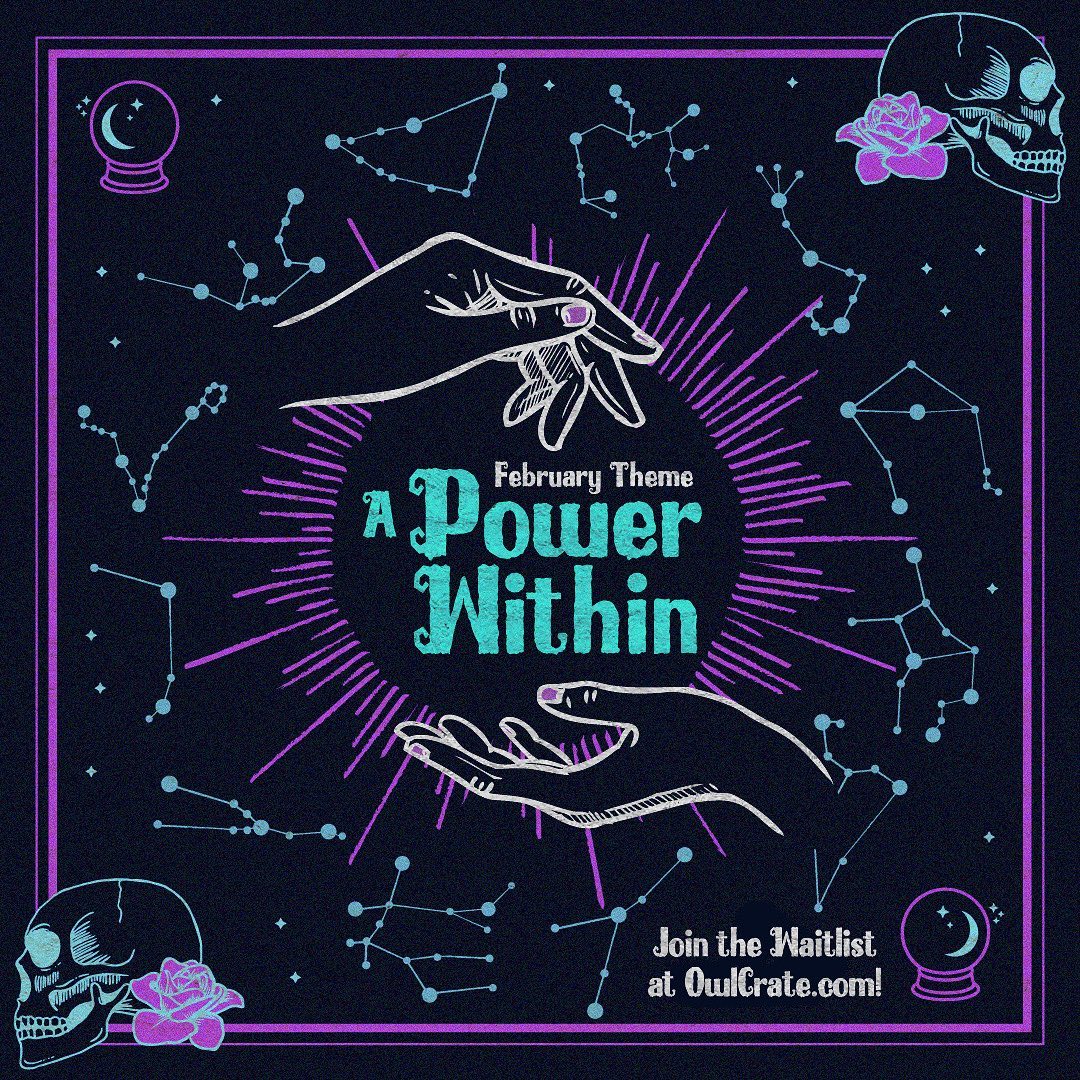 We have the theme spoilers for the OwlCrate February 2020 box!
The theme is  A POWER WITHIN!
DEAL: Use coupon code HELLO15 to save 15% on your first subscription!
? Our February box is all about unique magic systems and characters with amazing inner power! Our book pick for February is a high seas fantasy adventure full of incredible magic, mermaids and monsters, and a main character with a dangerous power unlike any we've seen before!
? We are including a beautiful exclusive edition of the book which will have an EXCLUSIVE COVER and EXCLUSIVE FOIL DESIGN on the actual hardcover. Our edition will also be SIGNED BY THE AUTHOR!
? Items included will be inspired by stories with awesome magic systems – Mistborn, The Magicians, Truthwitch, Throne of Glass and Wicked Saints!
? This will be another completely stuffed box full of bookish fun! Leave a comment below with your favorite sea-themed emojis if you're excited!!
? graphic by @heyatlascreative
This box is not yet available. It will be available to order around 1/22.
BOOK SPOILER? Don't click here if you don't wanna know what we think the book might be!