Orglamix is a monthly vegan beauty and makeup subscription box. Every month you'll get vegan beauty products with a cute monthly theme! Some months are more skin care and body care focused, others have a good dose of Orglamix mineral makeup. Orglamix has recently added the Eyeshow Edit box for $21.95 a month with 3 shades of highly pigmented mineral shadows.
This month's box is pretty simple. Instead of a printed box, they sent us a plain one.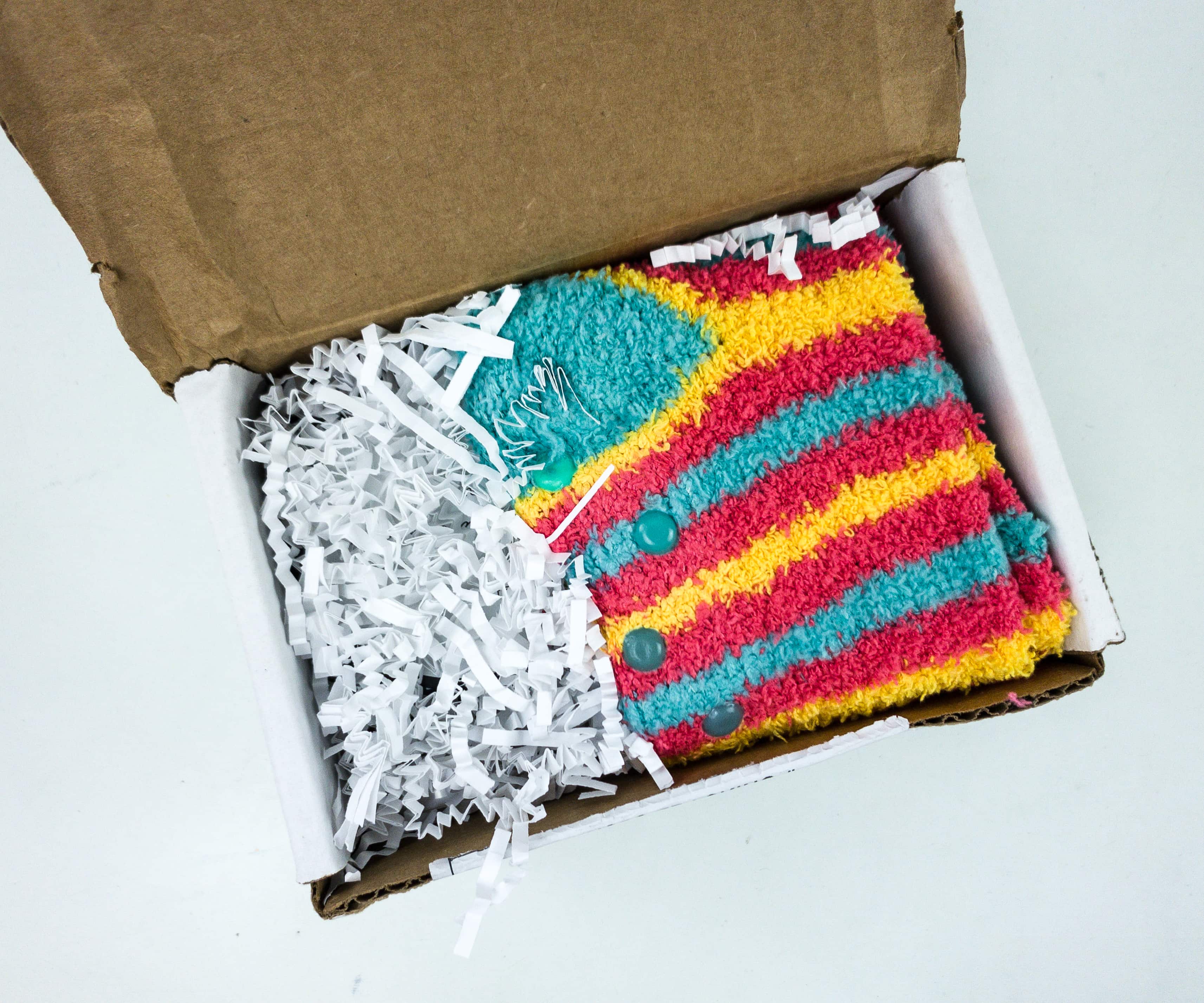 The box was filled with squiggles.
The December 2019 theme is WINTER BLUES.
The information card has details on every item, plus useful tips.
Everything in the December 2019 Box!
Chenille Crew Socks ($5) This pair is true to it's "super soft" claim! Seriously, this may be the softest socks I have ever owned!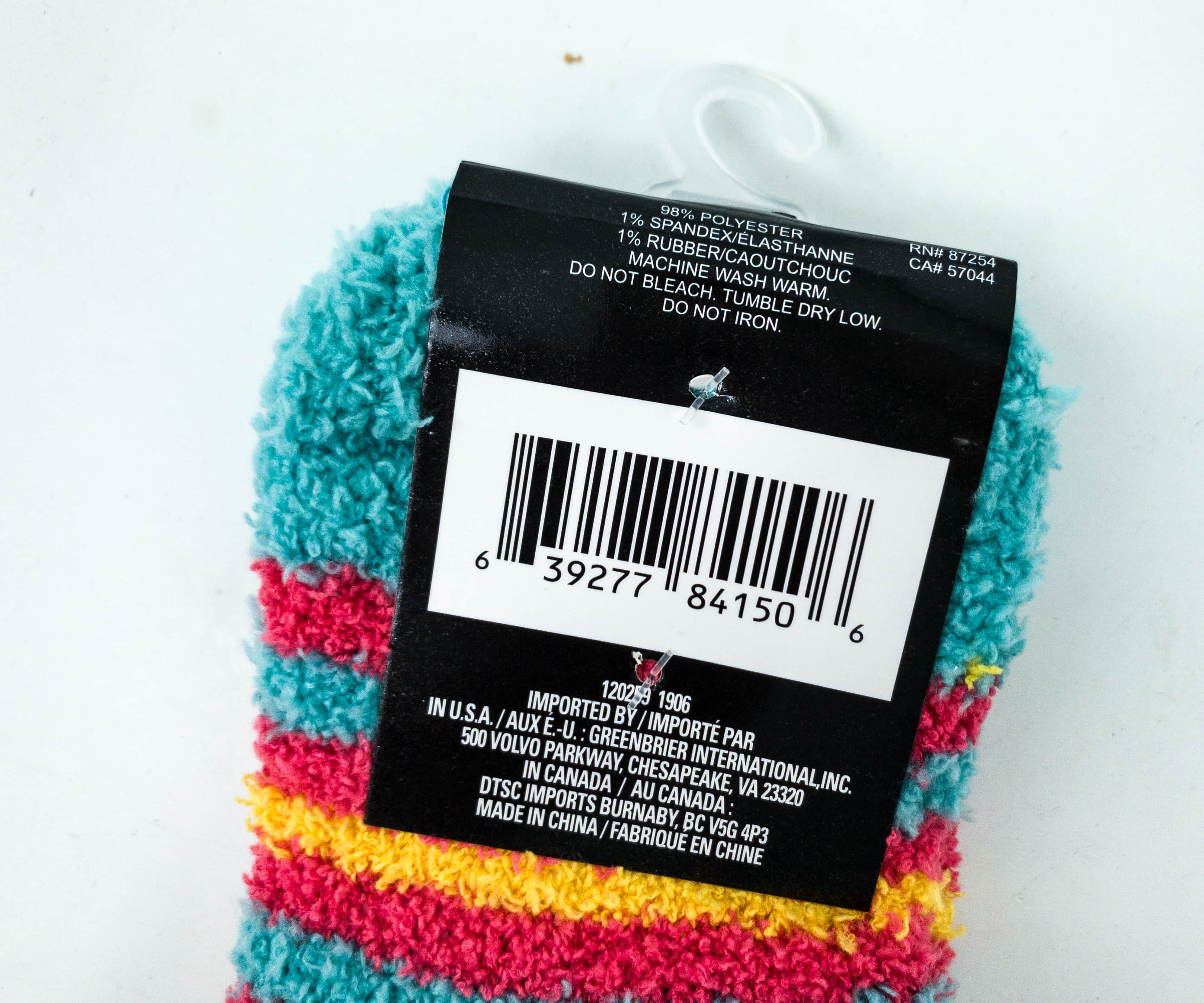 The back of the tag has the instructions on how to care and wash the socks.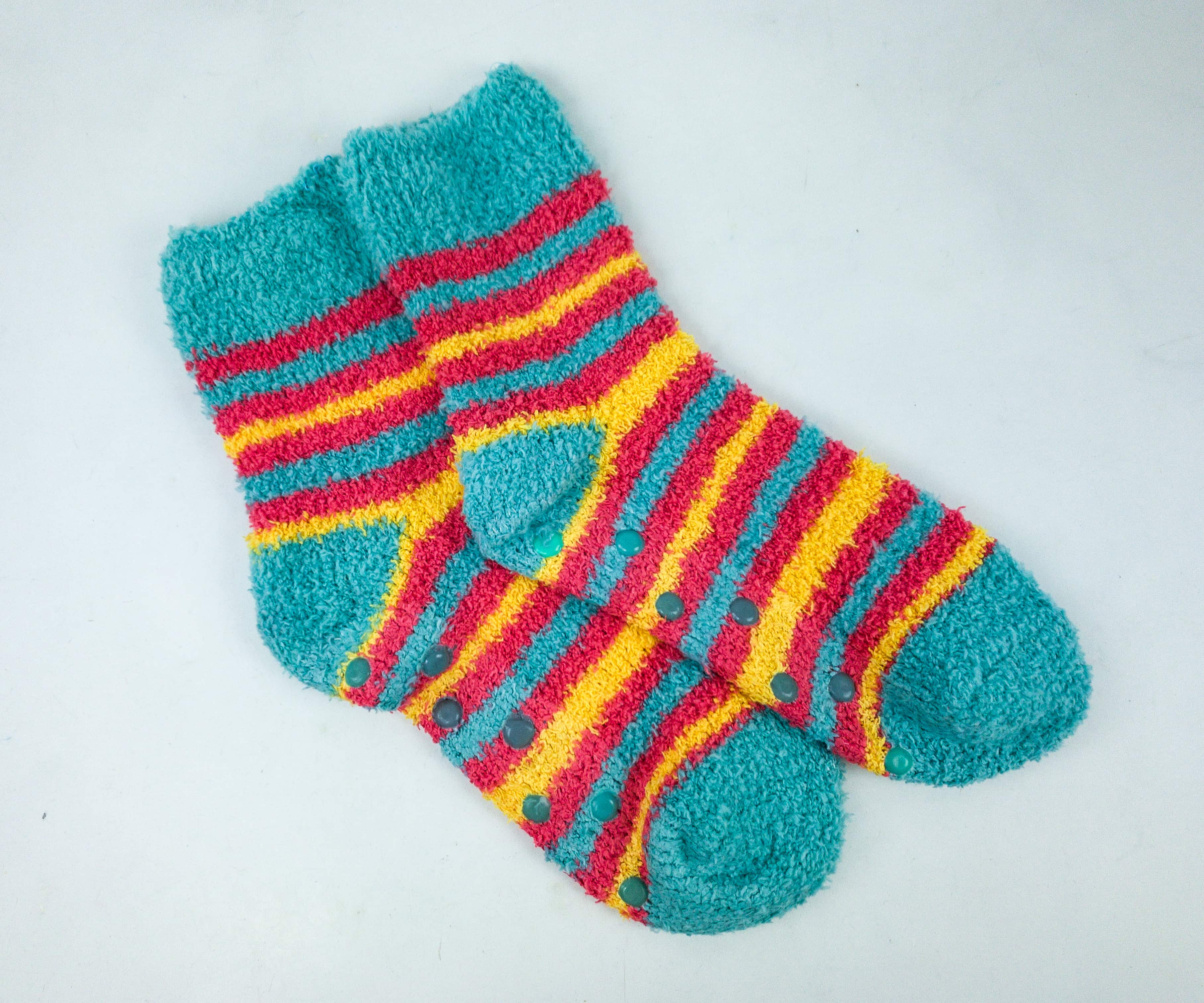 I love the vibrant colors! They're so festive and fun, adding a pop of color to any ensemble. I just think it will be prone to piling due to the nature of the materials used so I'll have to wait until after a few washes and see.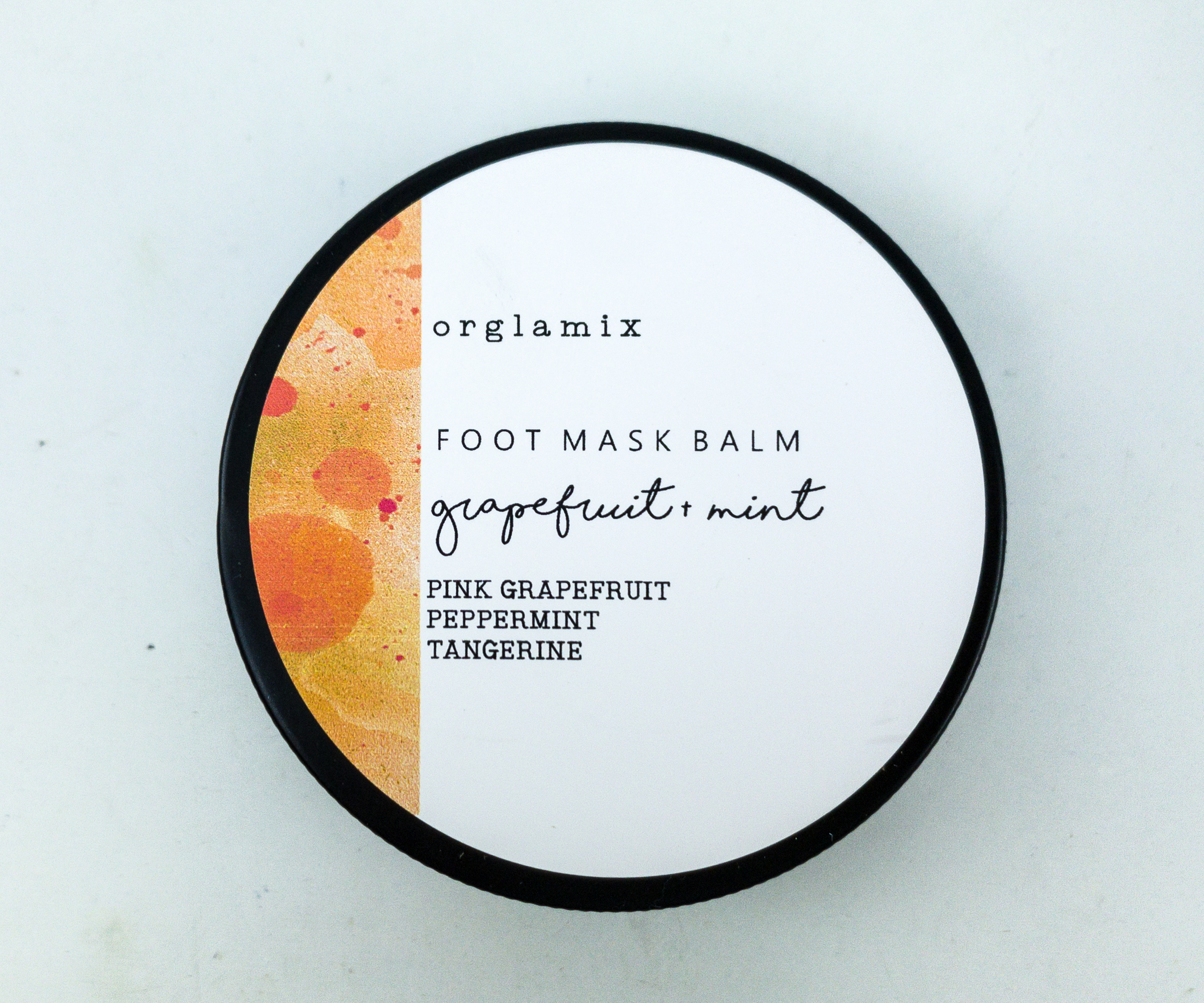 Orglamix Grapefruit + Mint Foot Mask Balm ($23) This foot mask balm is the best gift I have ever given my feet in weeks!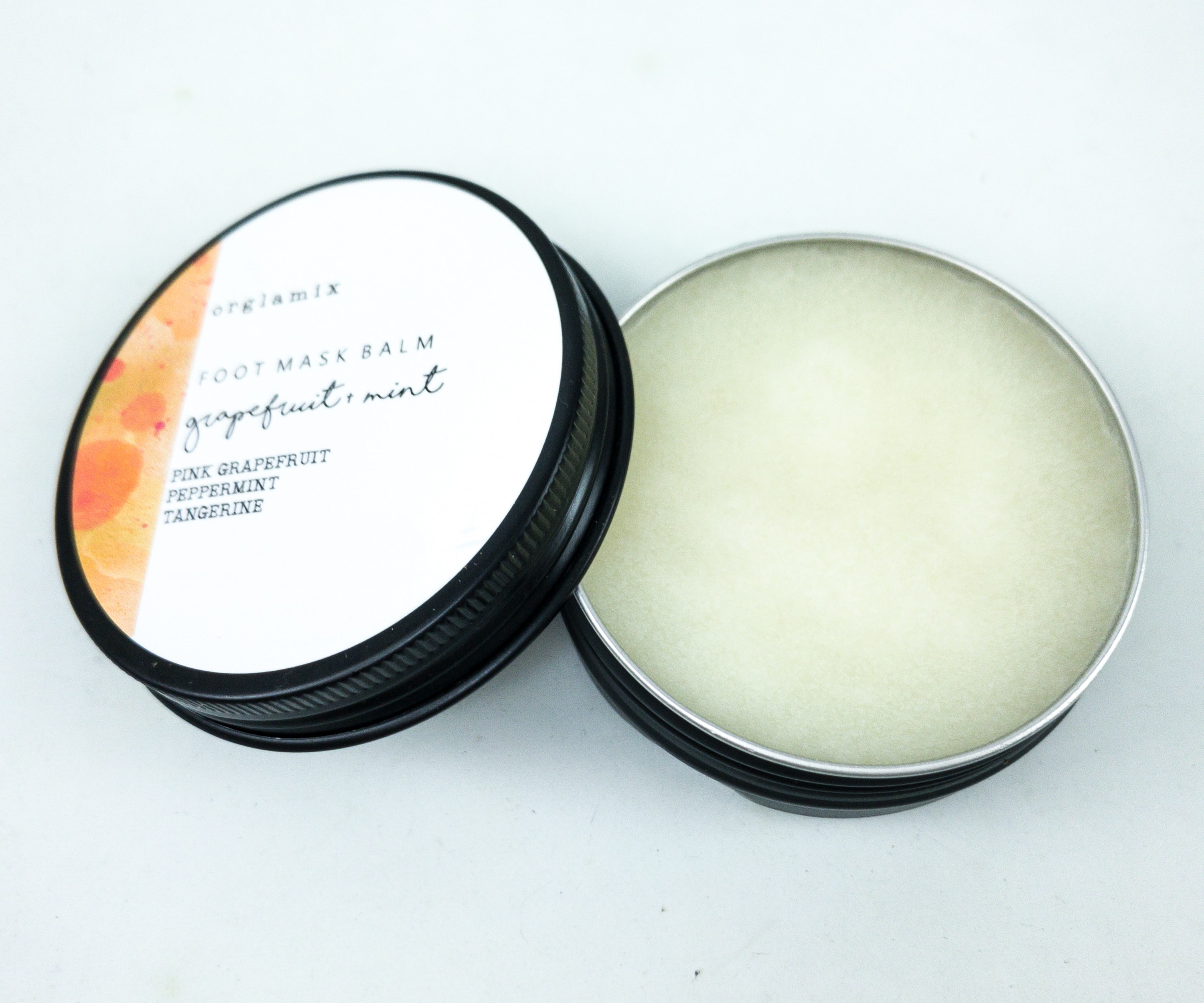 The mask smells really good! The combination of peppermint and tangerine is just lovely! I like how it exfoliates my feet, getting rid of the dry and cracked skin especially in my heel area where I'm really prone to it.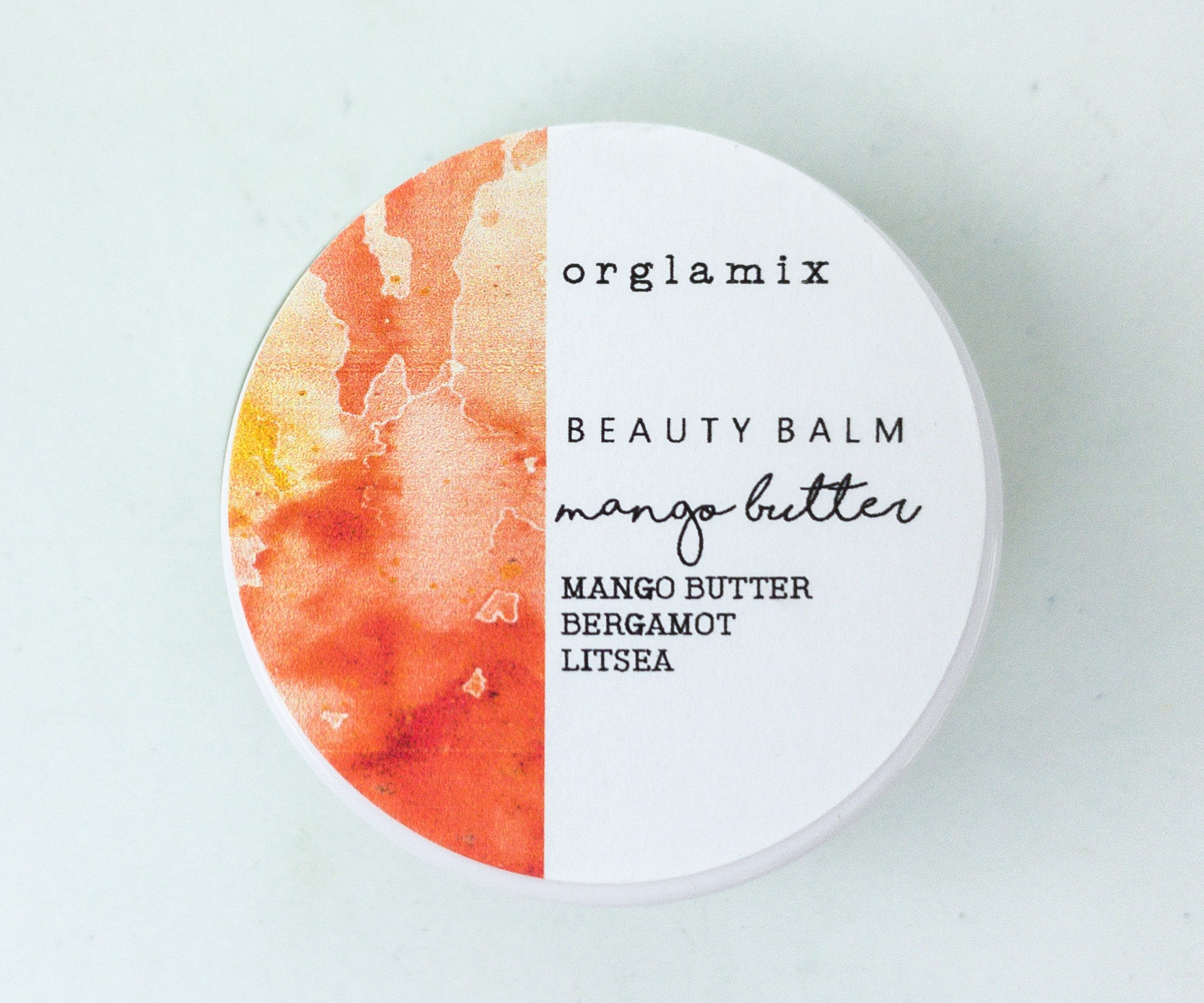 Orglamix Mango Butter Beauty Balm ($9) Here's another skin loving item, a mango butter-infused beauty balm.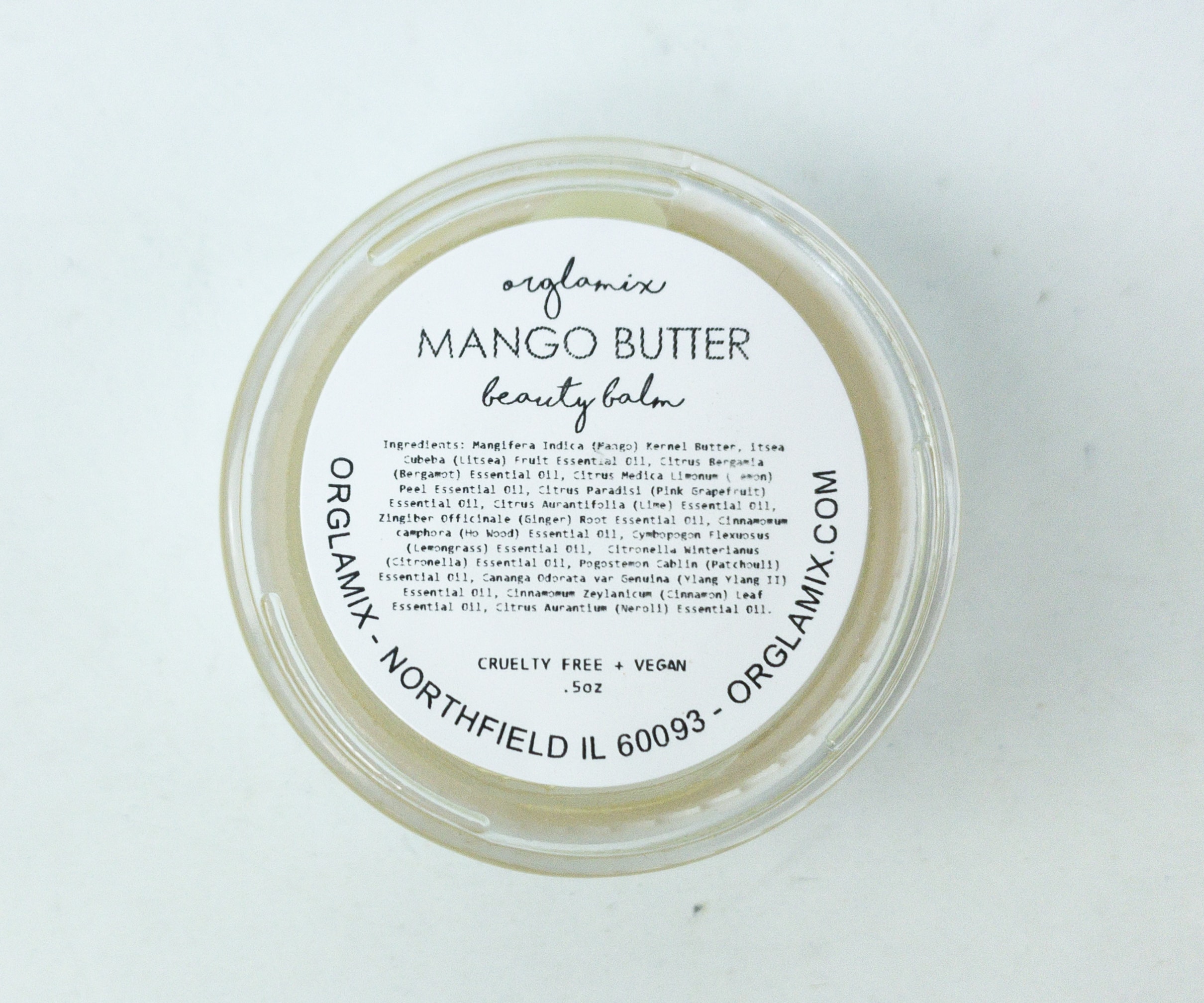 Mango Butter is known to be moisturizing and good for all skin types. Also, it is non-comedogenic so it won't clog your pores!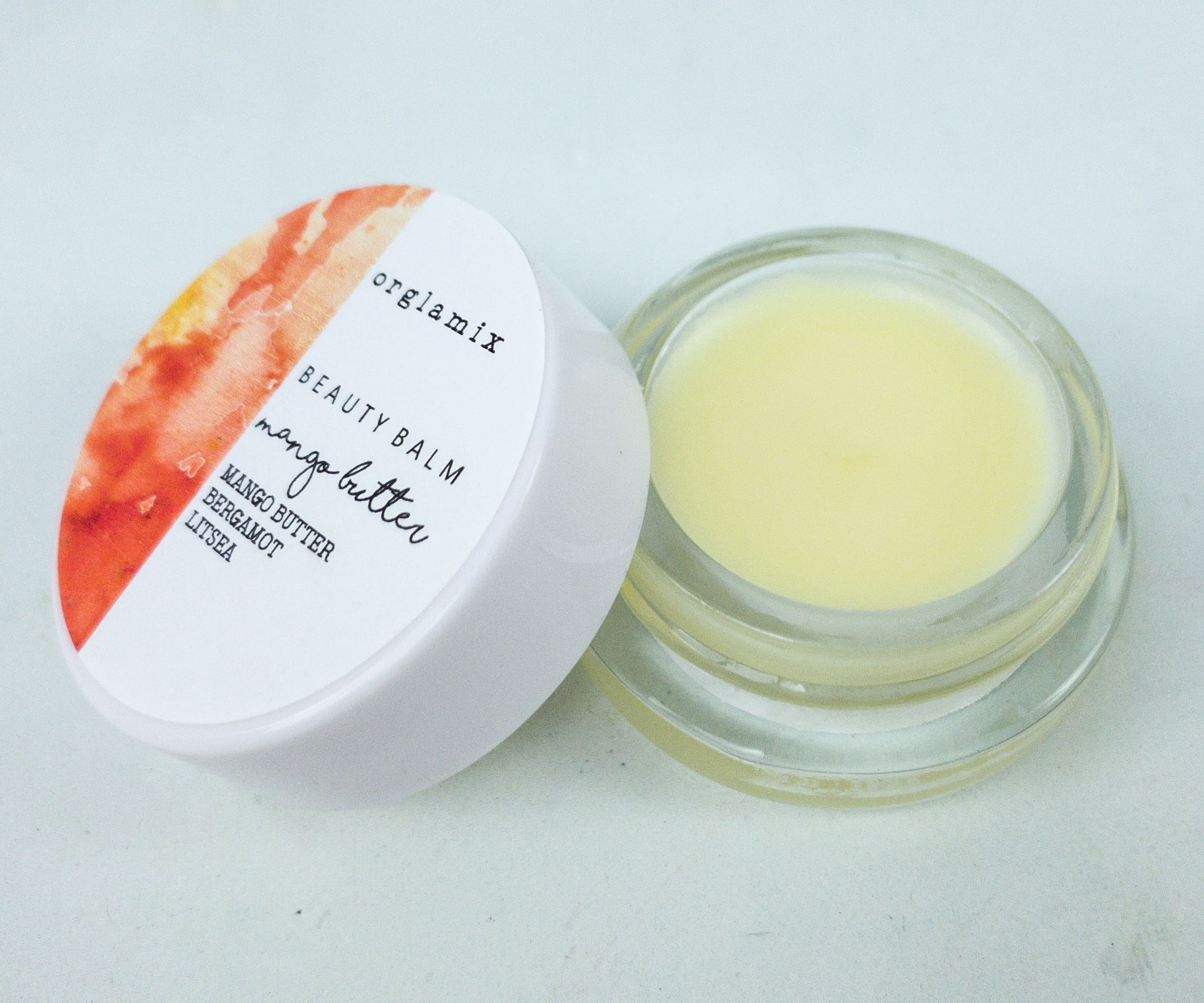 Great for acne-prone skin, this beauty balm is the perfect addition to your make up routine. The balm came in a small tub. You can just scoop out the amount you need and apply to the desired area. The formula is also lightweight and non-sticky!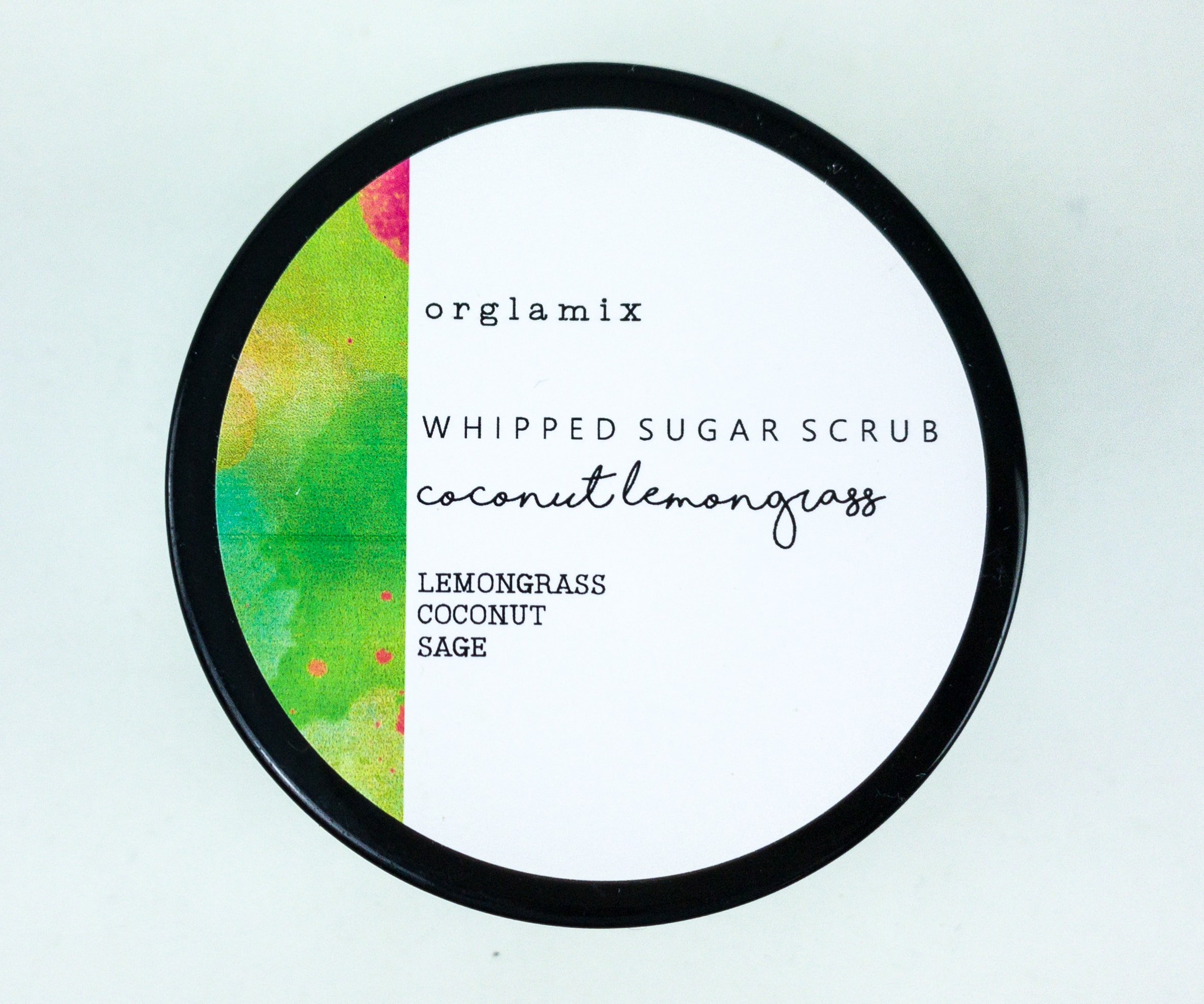 Orglamix Coconut Lemongrass Whipped Sugar Scrub ($18) I'm obsessed with the scent of this sugar scrub! It has a whipped formula so it's not as abrasive as the regular sugar scrubs but I find that it works just as perfectly when it comes to exfoliating my skin.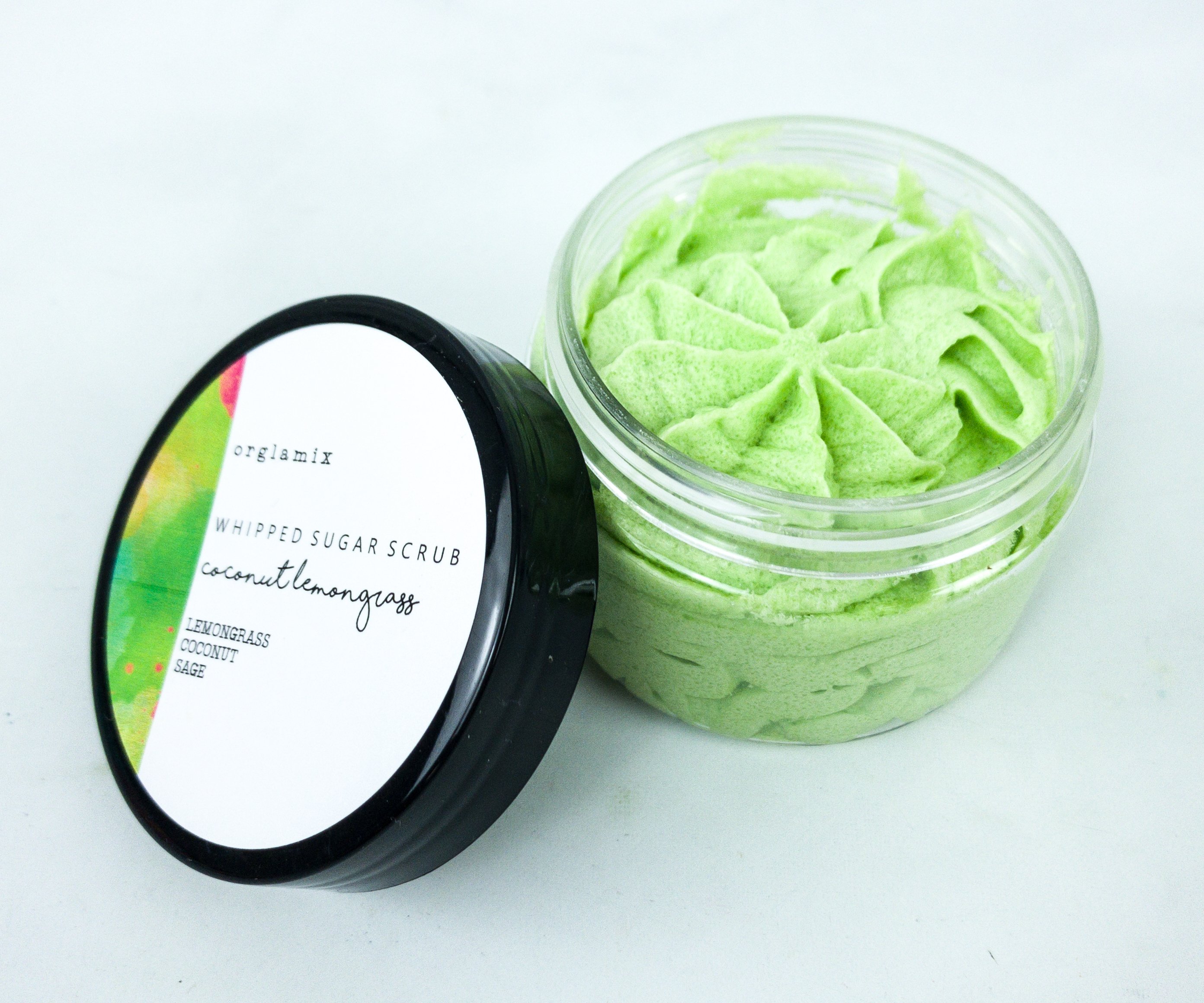 Lemongrass is listed as the main ingredient. This herb is packed with vitamins A and C which are known to make the skin look more vibrant!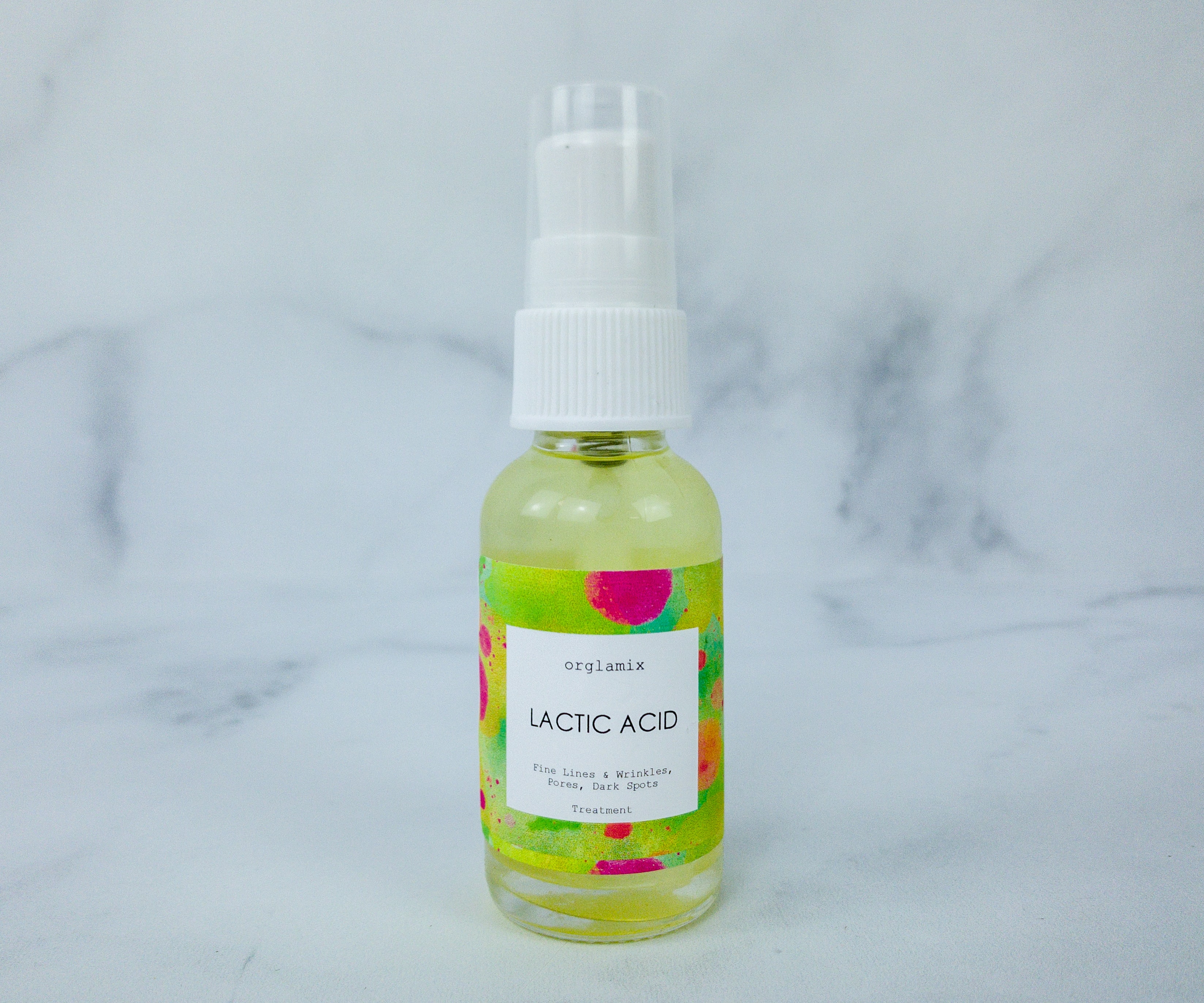 Orglamix Lactic Acid Treatment ($98) A great product for people with oily skin, Lactic Acid is known to keep the oils at bay and control breakouts. It is also known to help repair acne scars!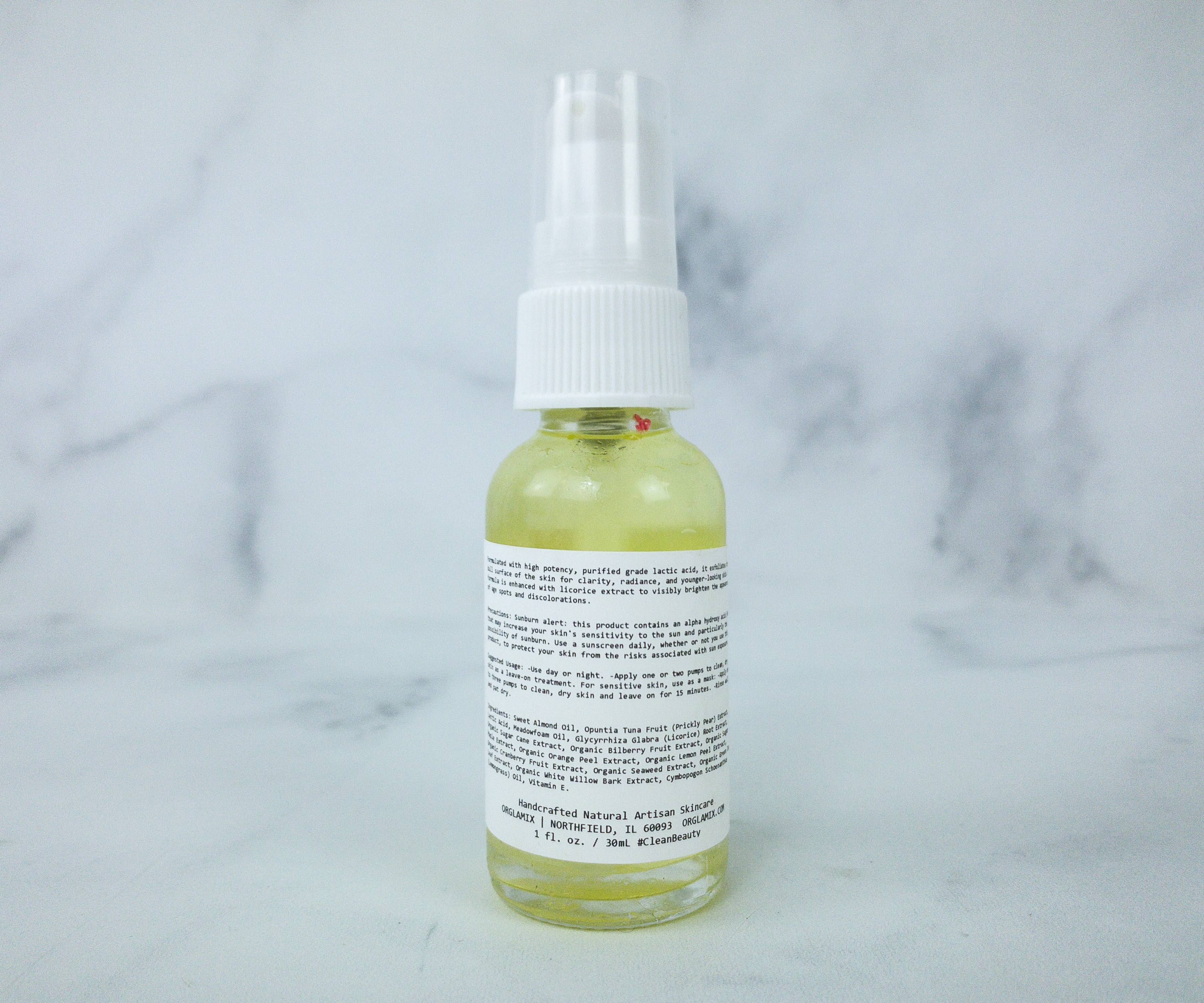 Use it once or twice a week to see the best results. I love that it came in a pump bottle for easier dispensing!
This month's vegan beauty loot made me happy. The selection of products I received was great! From skin care to a piece of clothing accessory, everything was definitely something I could use! My favorite for this month was the foot mask. I was in desperate need of it! After use, it made my feet feel refreshed and energized. Orglamix is really great when it comes to providing us with quality vegan beauty products! I'm excited to see what they have in store for us next month!
What do you think of this month's Orglamix?