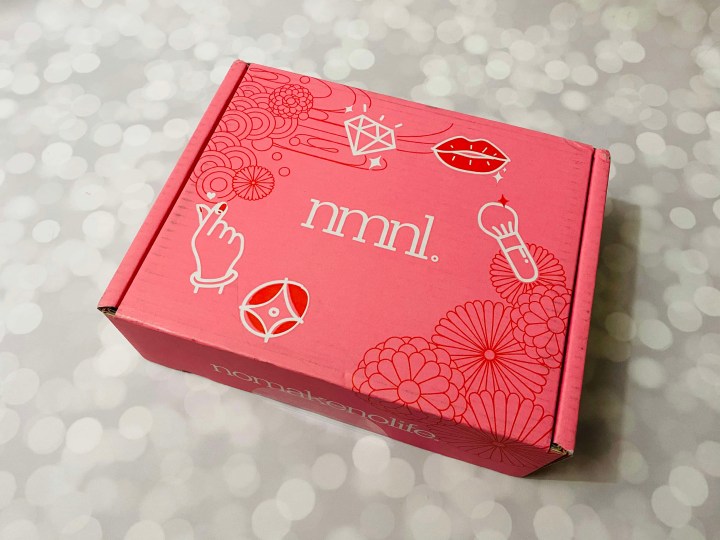 nmnl is a monthly beauty subscription box by the brains behind Tokyo Treat and Yume Twins. This is the new and improved nmnl! For the last few years since their launch, they have only included Japanese beauty brands but have taken subscriber wishes into consideration and have redesigned it to feature both Japanese and Korean beauty!
DEAL: Use coupon code HELLOSUBS at checkout to save 10% ($3.50) on your first box!
The items were wrapped in pink tissue paper.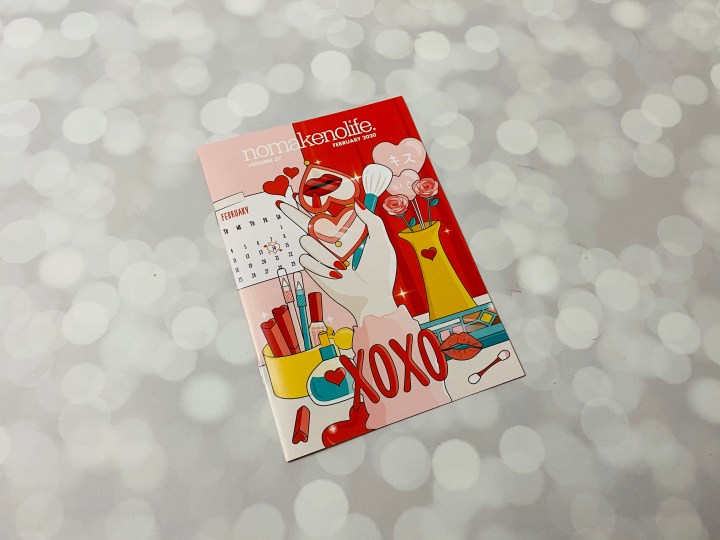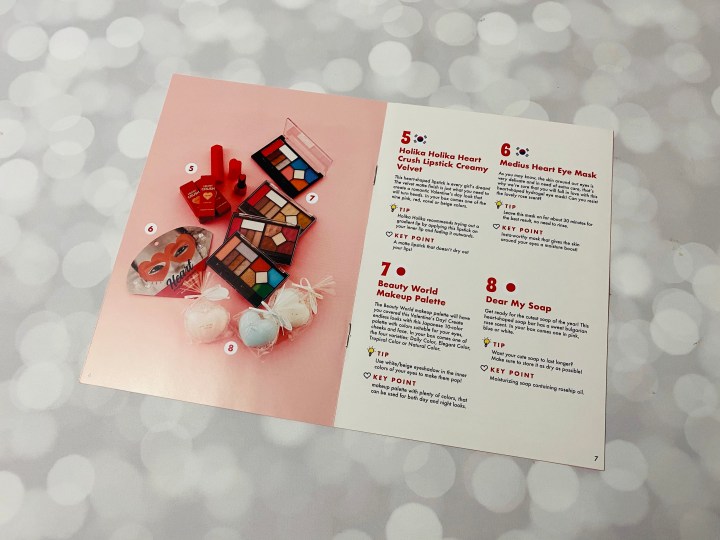 The booklet features box contents to contests and photo features.
Sorry for the lack of swatch photos this month — most of this box went to my friends to enjoy!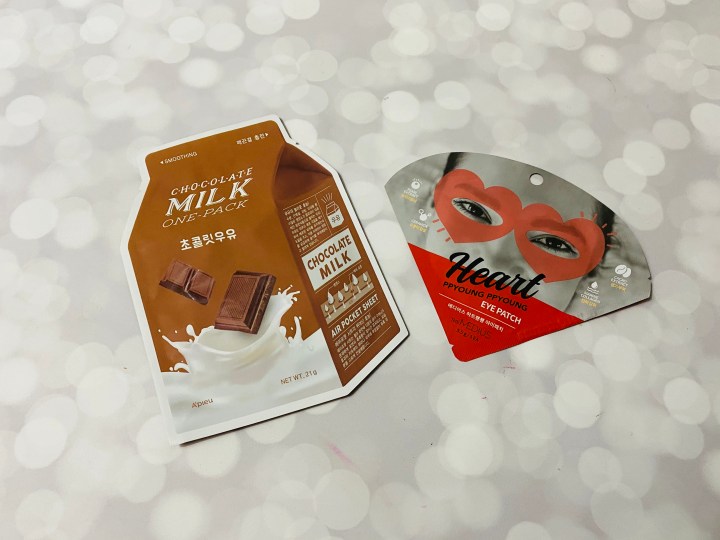 A'Pieu Chocolate Milk Sheet Mask — How perfect for a Valentines day is a chocolate themed sheet mask. It has cocoa to gently exfoliate dead skin cells as well as milk essence which is deeply moisturizing.
Medius Heart Eye Mask — A kawaii heart shaped eye mask! It's a hydrogel mask so it's nice and cooling and has a really nice rose scent as well.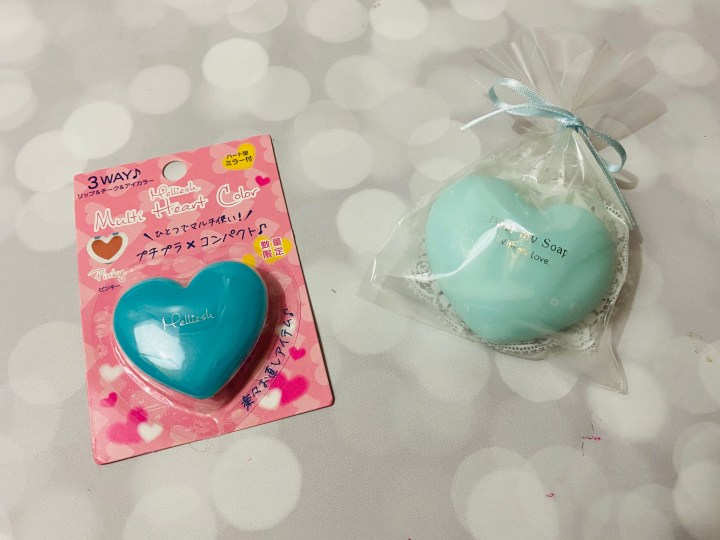 Melliesh Multi Heart — This cute heart compact opens to reveal a mirror and a cream based colour that you can use on lips, cheeks, and eyes.
Rose Heart Soap — I love rose scents, and this adorable heart is scented like rose. It's perfect as a guest soap!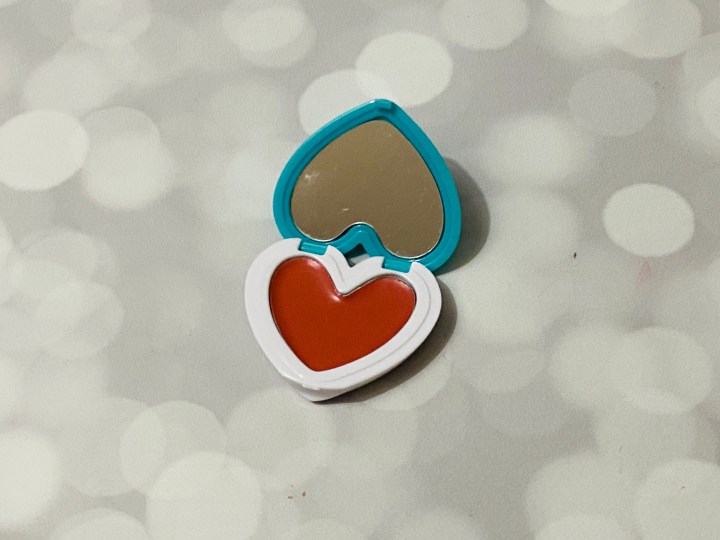 The neutral peach colour is quite flattering. My best friend slipped on the ice and broke her wrist, so I'm gifting this to her so she can do an easy makeup look.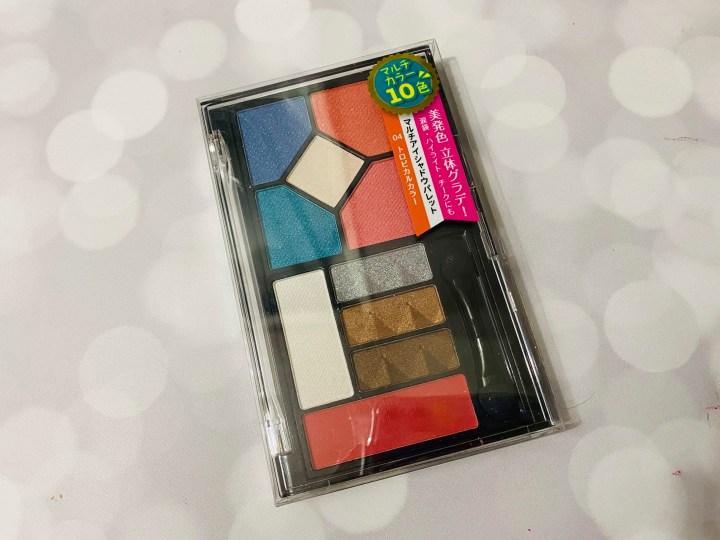 Beauty World Eyeshadow Palette — A large eyeshadow palette featuring colourful, neutrals, and metallic shades by Beauty World. Unfortunately my skin doesn't like Beauty World's eyeshadow (I think I'm allergic :/) so I didn't swatch this but it will have a new home with a friend of mine who pulls off the fantastic bright looks a palette makes so effortless!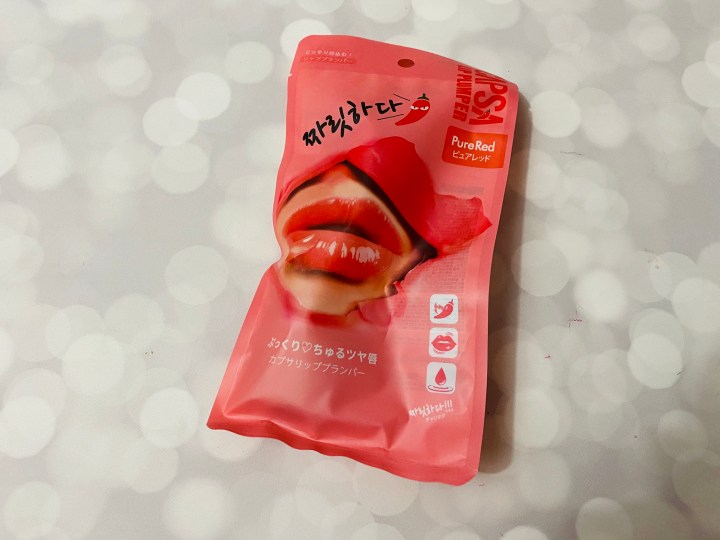 Capsa Lip Plumper — A tingly, minty lip plumper that really made my lips feel plump and glossy!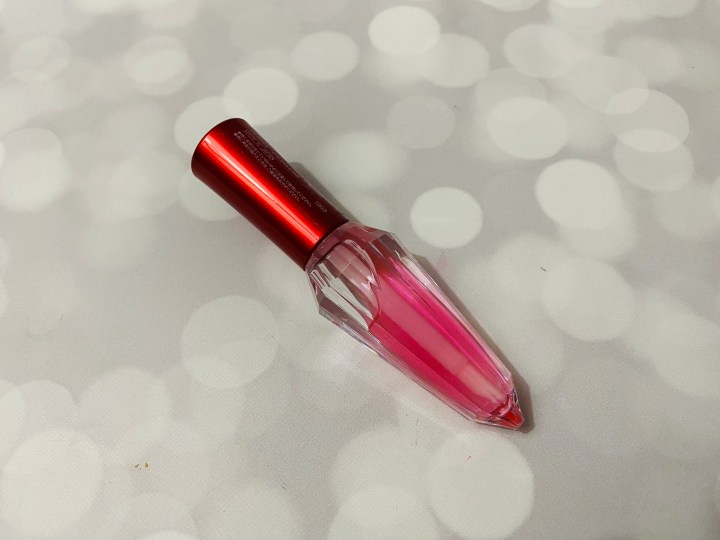 It has a sheer pink colour in the bottle but really had no colour on my lips. The tingle wasn't too painful, and they naturally went a bit pink from the tingling stimulation.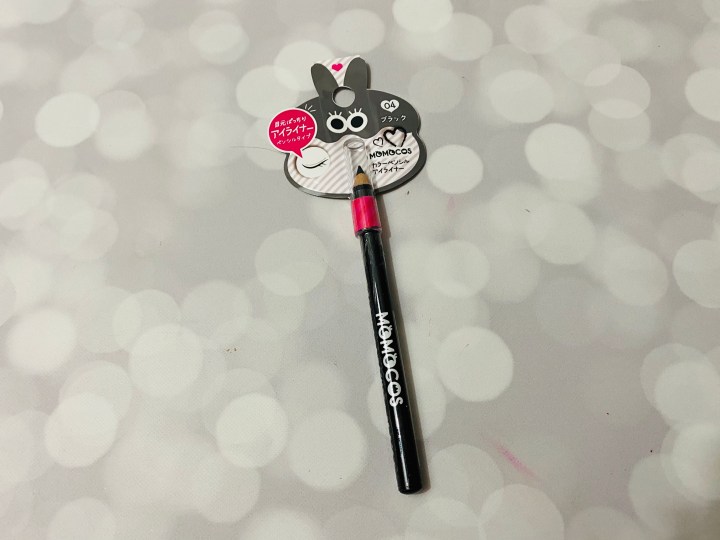 Momocos Eyeliner — A creamy black eyeliner to give your eyes a dramatic look or a soft look!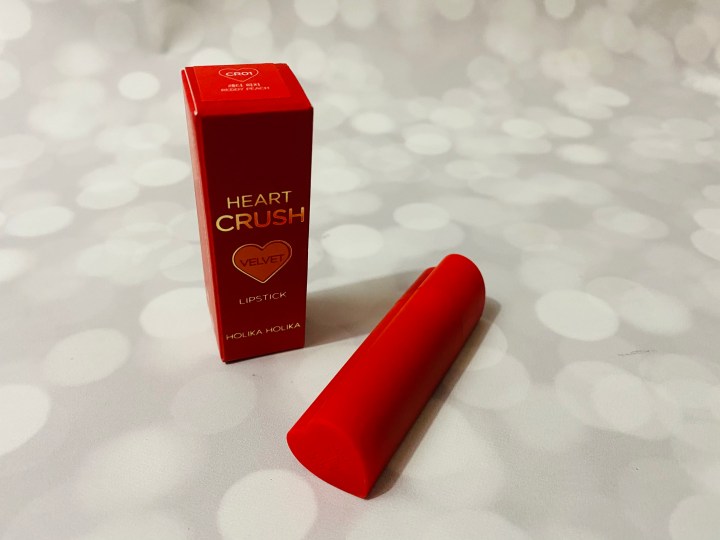 Holika Holika Heart Crush Lipstick — A sheer red lipstick in a cute heart container!
The heart shaped case is so cute! I took a photo of the colour but it didn't turn out, so here is a stock photo of the cheerful bright colour.
CR01 is a bold coral-toned red. The Velvet Lipstick boasts that it's a matte that won't dry out your lips.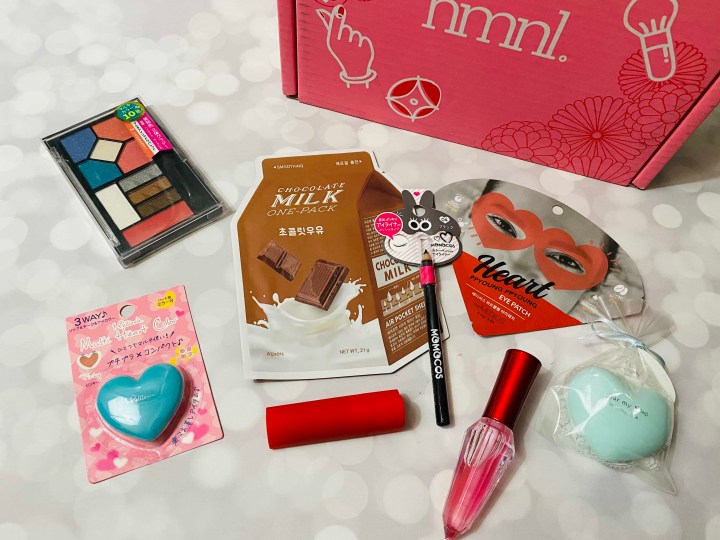 The February box featured an assortment of cute, romantic Valentines Day goodies! From kissable lips to rose scented treats, it's a very sweet theme!