My Fashion Crate is a monthly subscription box for Fashionistas that sends a curated package of stylish clothing, accessories, beauty items, & gift cards delivered to your mailbox! What can you expect to find in here?
Every month, enjoy premium, curated products exclusively for stylish and fabulous women.

-Clothing including shirts, sweaters, dresses, skirts or outerwear
-Fun and trendy fashion accessories
-Coupons up to 70% for exclusive brands so you can shop online yourself
-Gift Cards from top brands and other surprises!
My Fashion Crate ships all over the world and comes in three levels:
The Premium Box is $49.95 plus shipping and will be packed with 5-8 items including shirts, dresses, separates, shoes, jewelry, accessories or gift cards (Value up to $300). The Essential Box is $35 plus shipping and will be packed with 3-4 items including shirts, dresses, separates, shoes, jewelry, accessories or gift cards (Value up to $200). The Accessories Box is $20 and has 2-3 items. I am reviewing The Premium Box!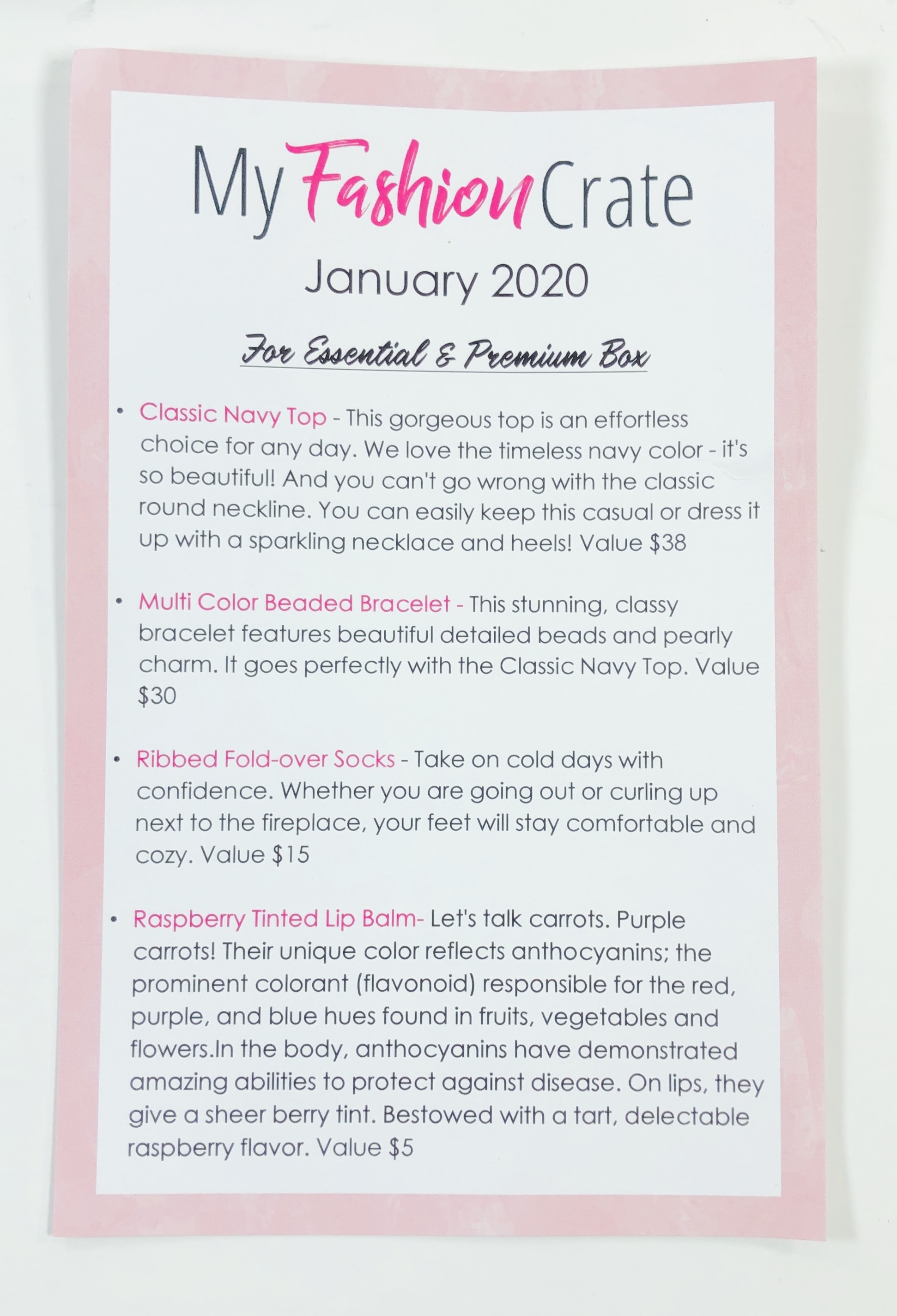 I received a product info card with details on all the items in both the Essential and Premium box and suggested retail price.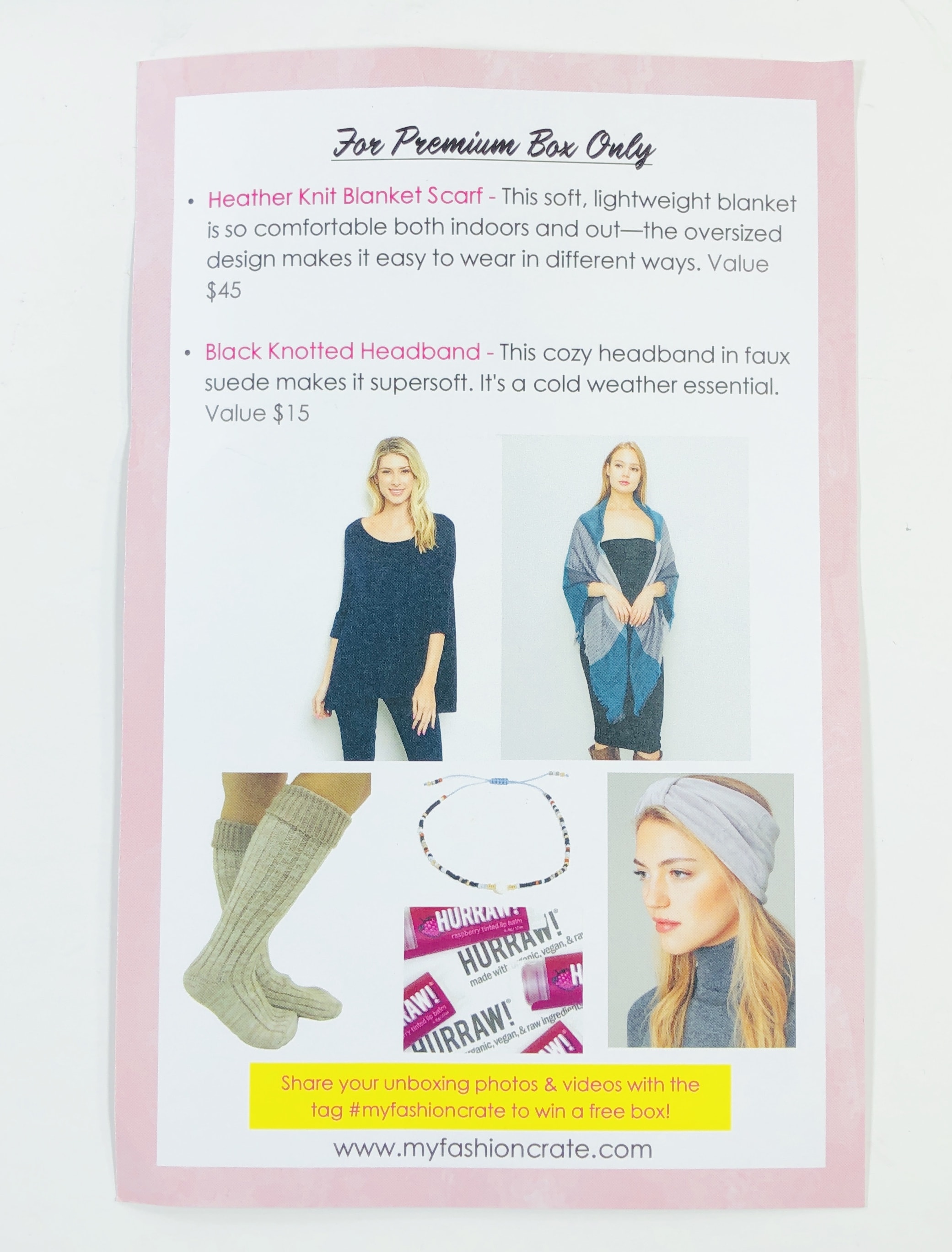 The back features the additional items that come in the Premium Box. There was also info on how to share your box on social media.
Everything in my box! All of the items are brand new and still in their bags. My Fashion Crate has a variety of sizes to choose from. When you sign up you can choose from tops and dresses in sizes small to 3XL, bottoms in sizes small to 3XL, and you can enter your shoe size.
Multi Color Breaded Bracelet (Listed value $30, find similar item here, $14.44 for 3) is a delicate seeded "friendship" bracelet. It is a tie-on bracelet with tiny beads and a "pearl" in the middle.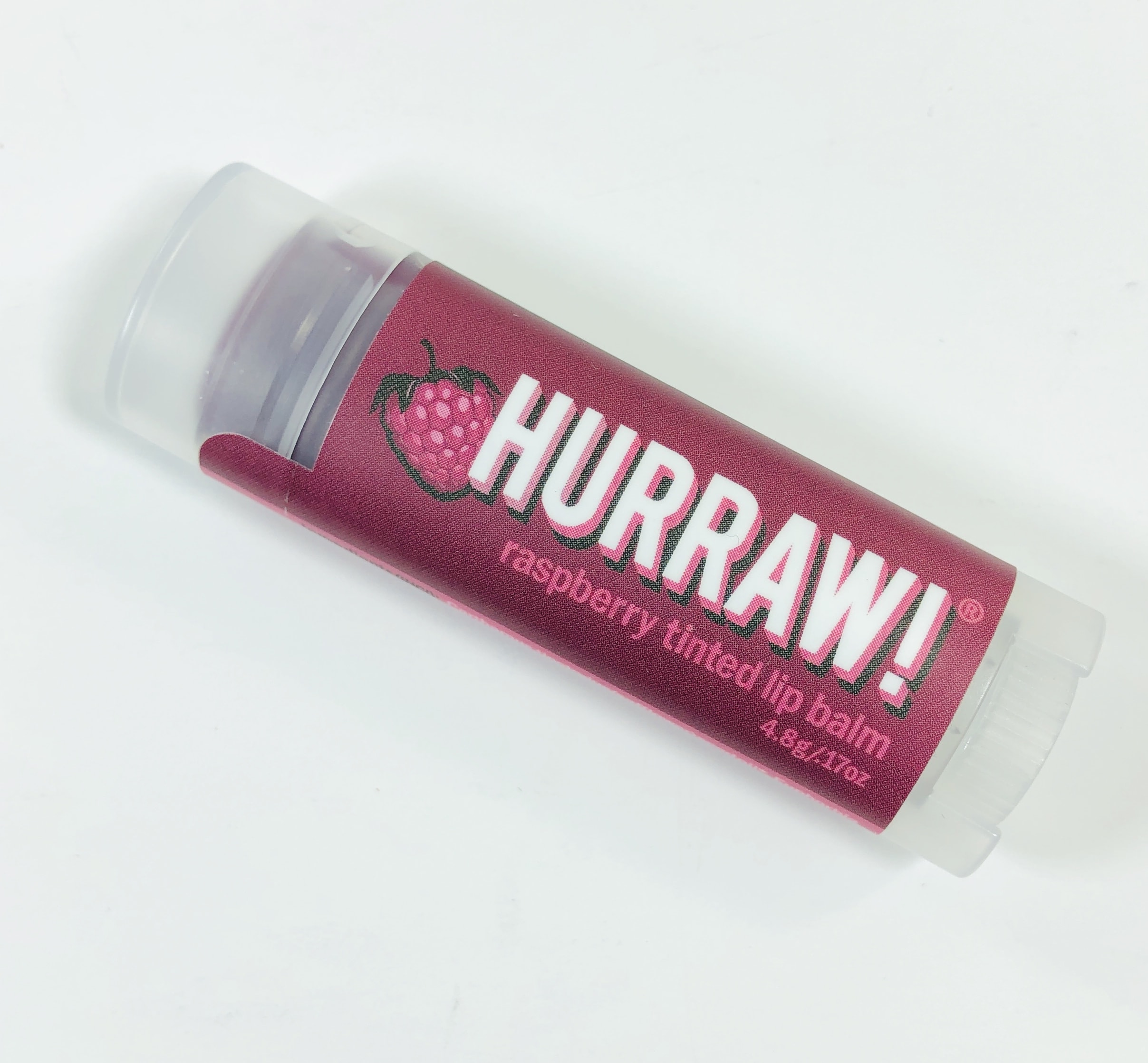 Hurraw Raspberry Tinted Lip Balm ($5) Looking for a lip balm that smells and tastes great? Here it is!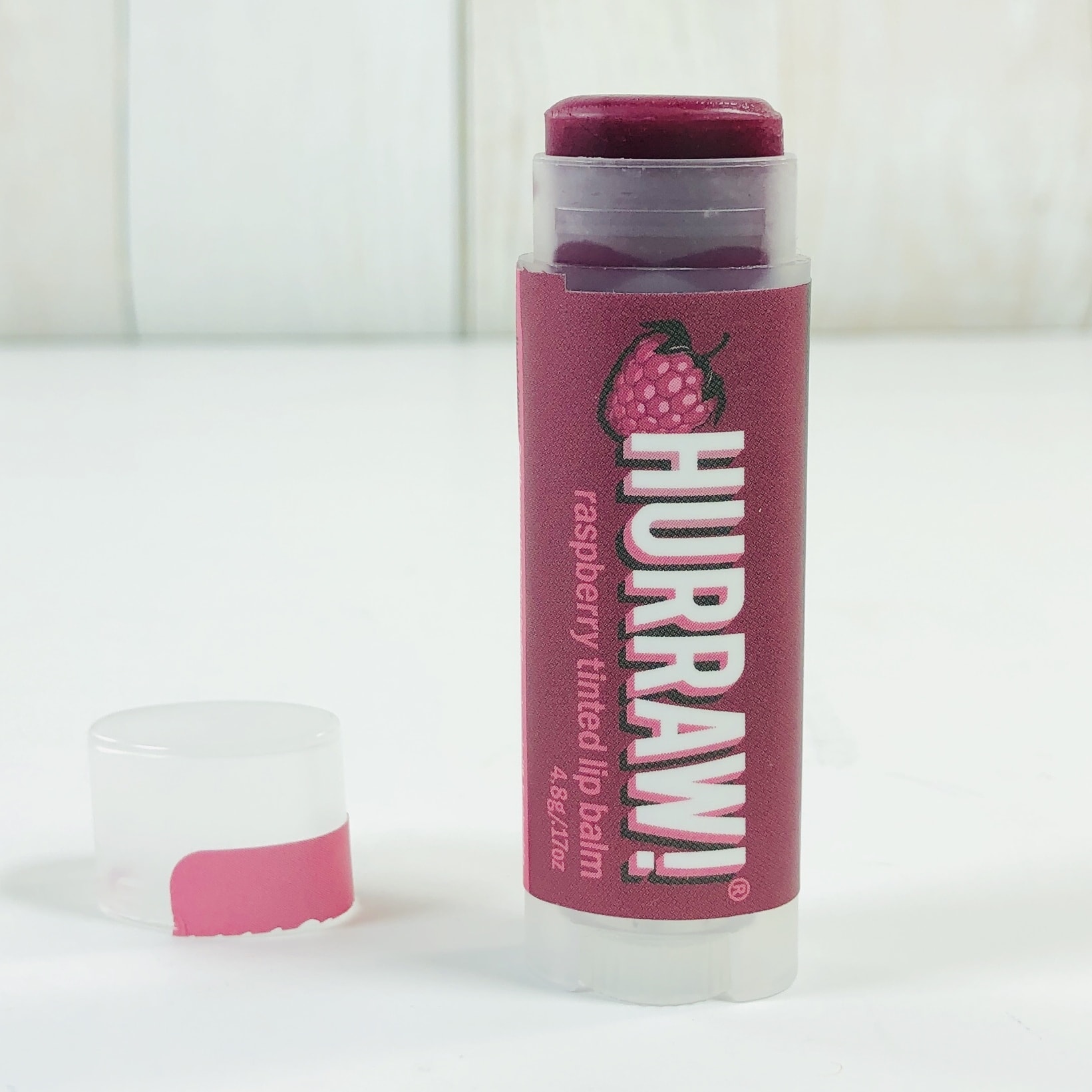 Safflower oil, cocoa butter, and coconut oil are some of the oily ingredients in this balm, which glides on effortlessly. The color comes from purple carrots and the flavor is berry sweet and fruity.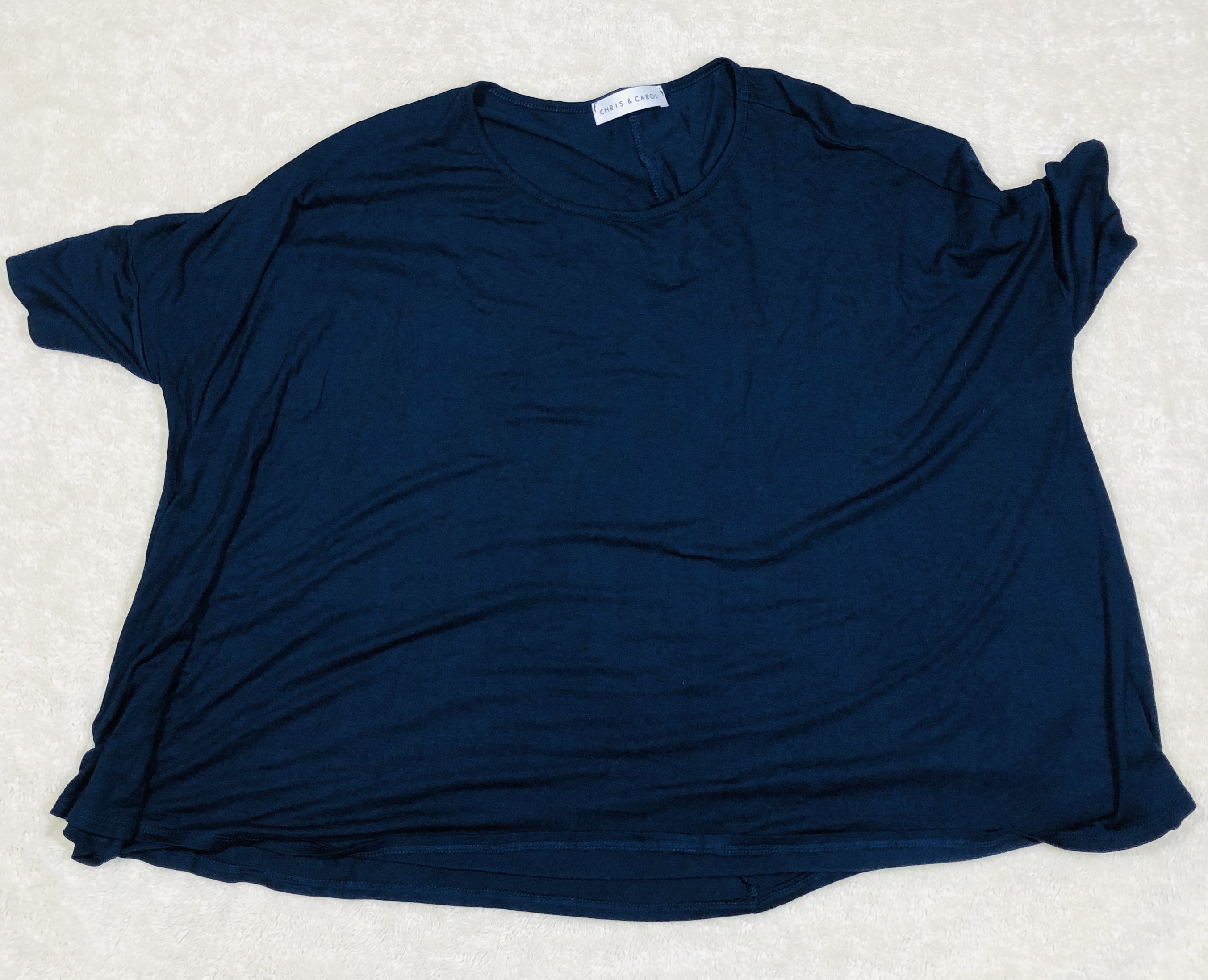 Chris & Carol Navy Top ($38 listed value) My oldest picked up this shirt and asked if it was my new yoga top. It is a large, loose top and does indeed look like it might fit on my plus-sized self, if only the arm holes were bigger.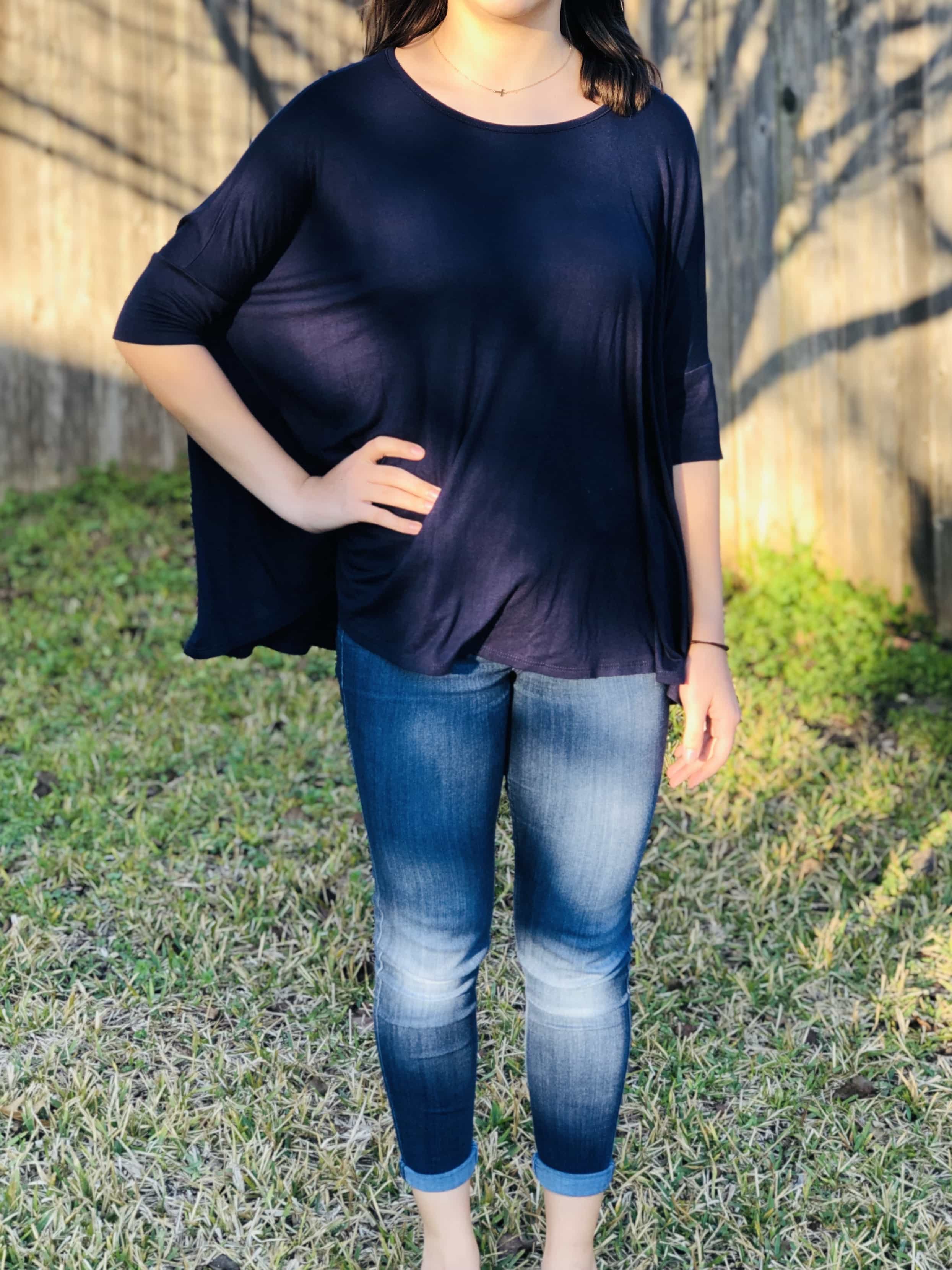 My youngest is modeling it here. The shirt is made of 95% rayon and 5% spandex and is soft and silky.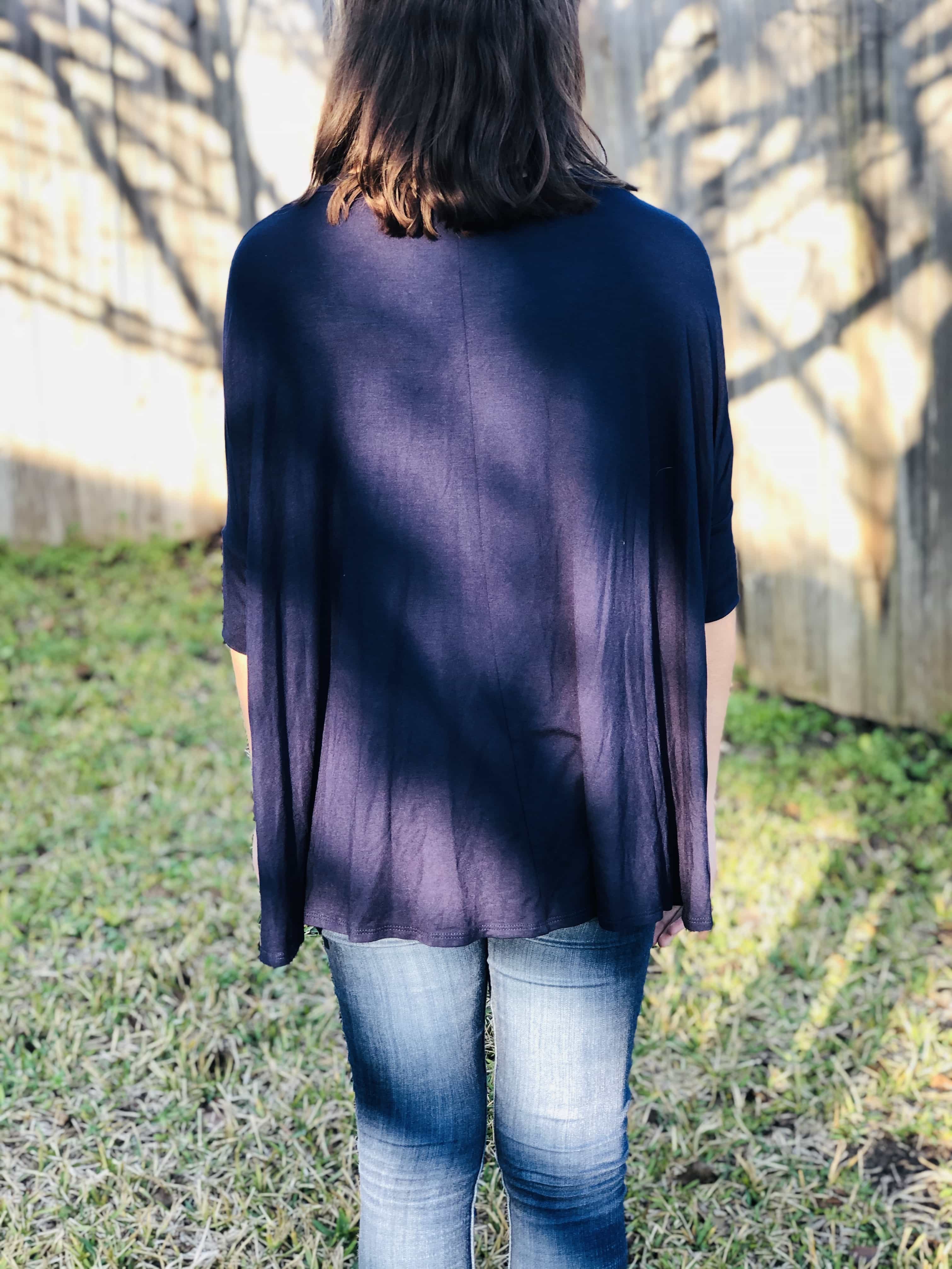 It is also shapeless and boxy. My daughters were not a fan of this and it is unusual for this box.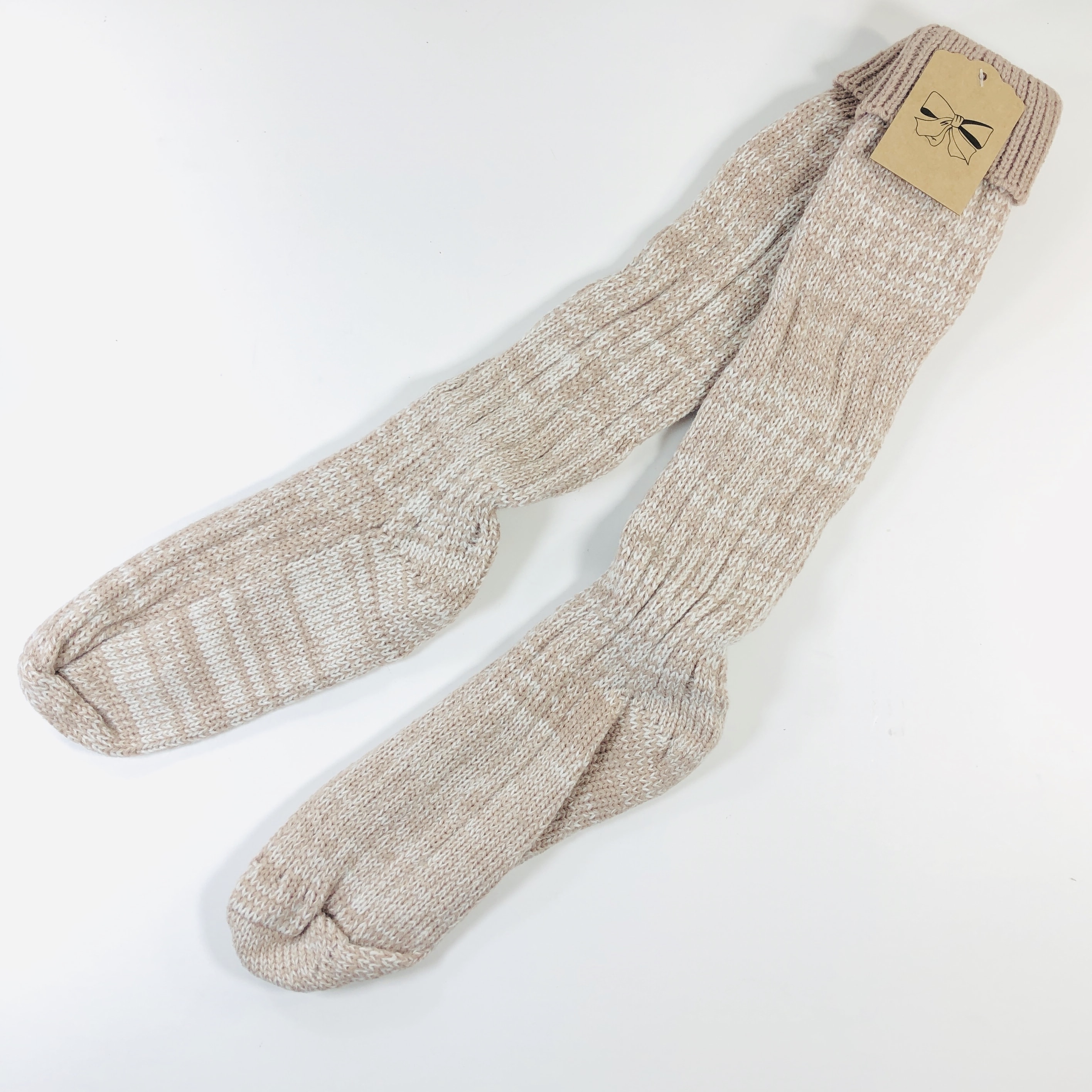 Mark Ashton Ribbed Fold-Over Socks (Listed value $15) My daughter wore these socks with her Hunter boots and loved them.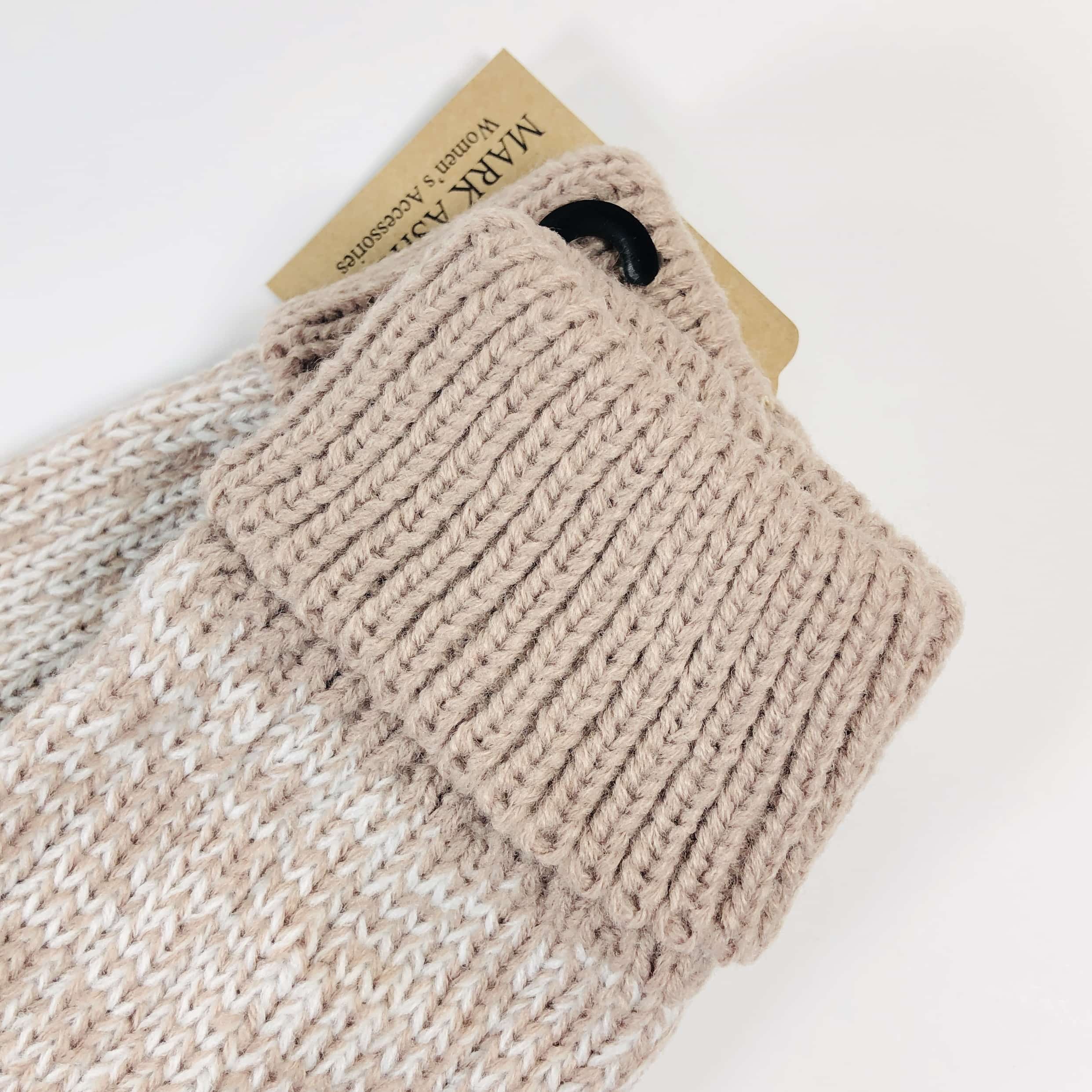 It doesn't say what they are made of but I'm guessing polyester. They have a white and tan color scheme and the cuffs are solid tan.
NOTE: The next two items are in the Premium Box only!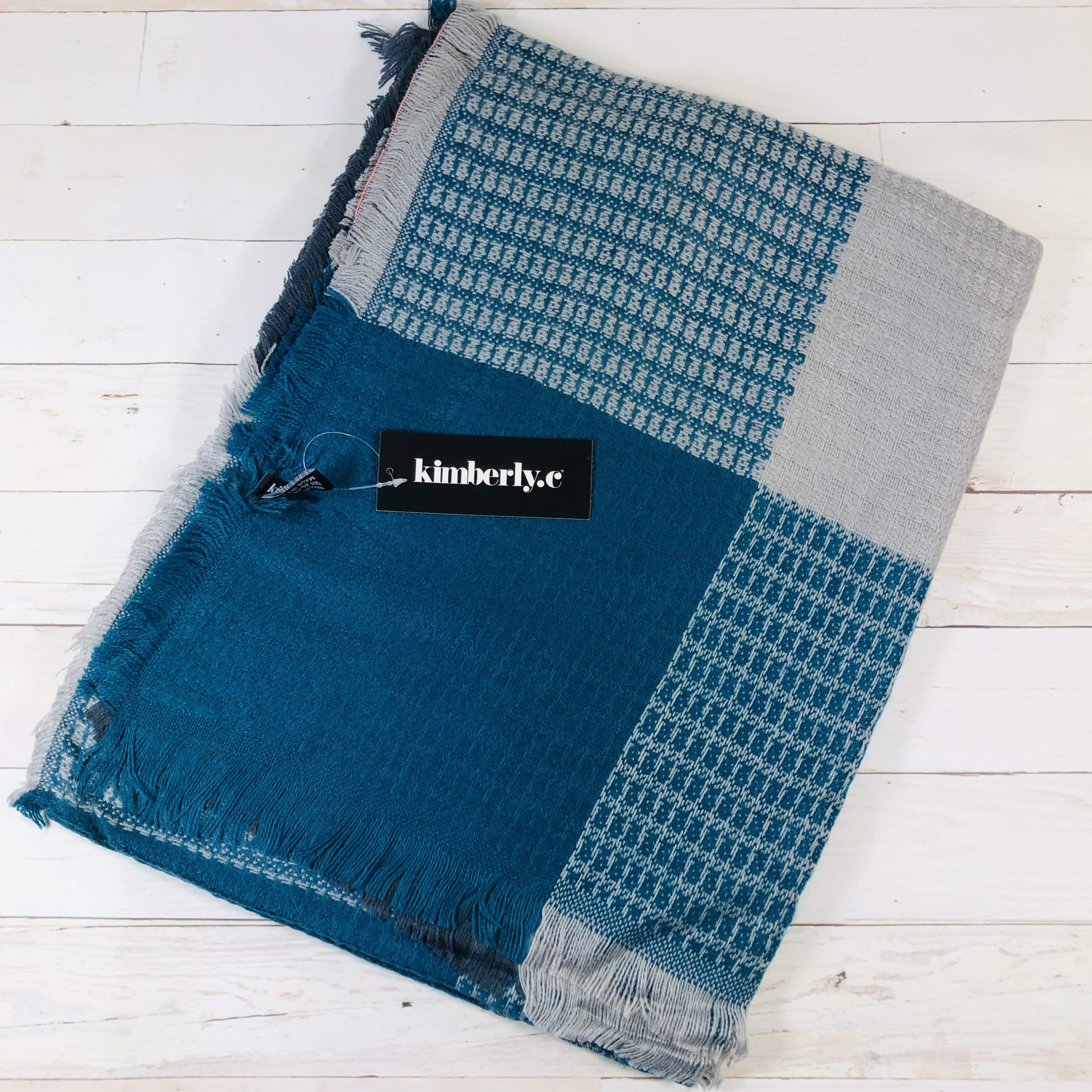 Kimberly.C Heather Knit Blanket Scarf (Listed value $45, similar items are around $10 on Amazon) A blanket scarf is a cute way to add some pattern and color to an otherwise neutral outfit.
The scarf is made of 100% acrylic and I would use care when washing, mine already has a hole and no one has even worn it yet. It is very soft and I like the pattern, colors, and fringe.
The scarf measures about 58″ square.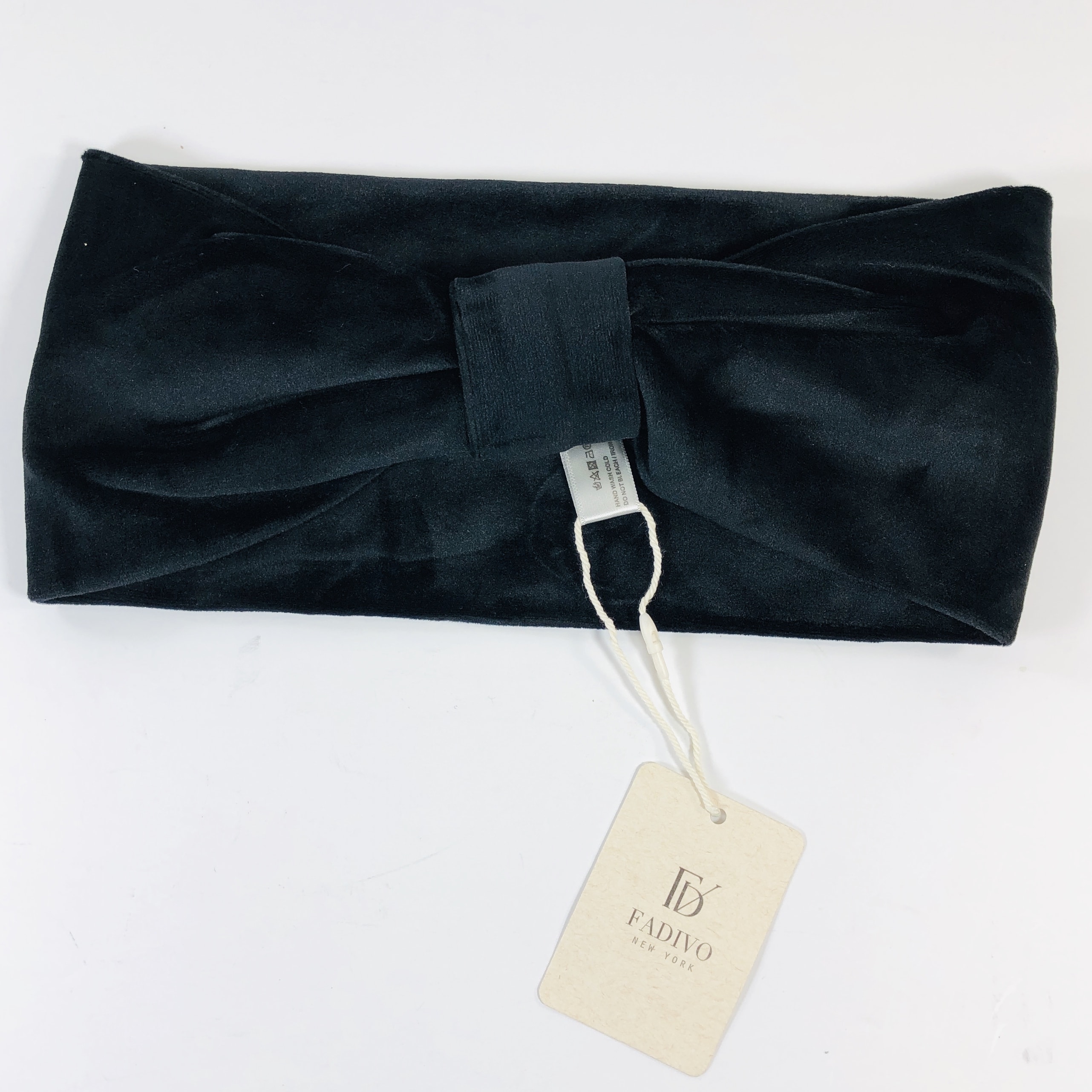 Fadivo Black Knotted Headband ($15 listed value) I could only find this on a wholesale website where it was listed as a Faux Suede Knotted Headband.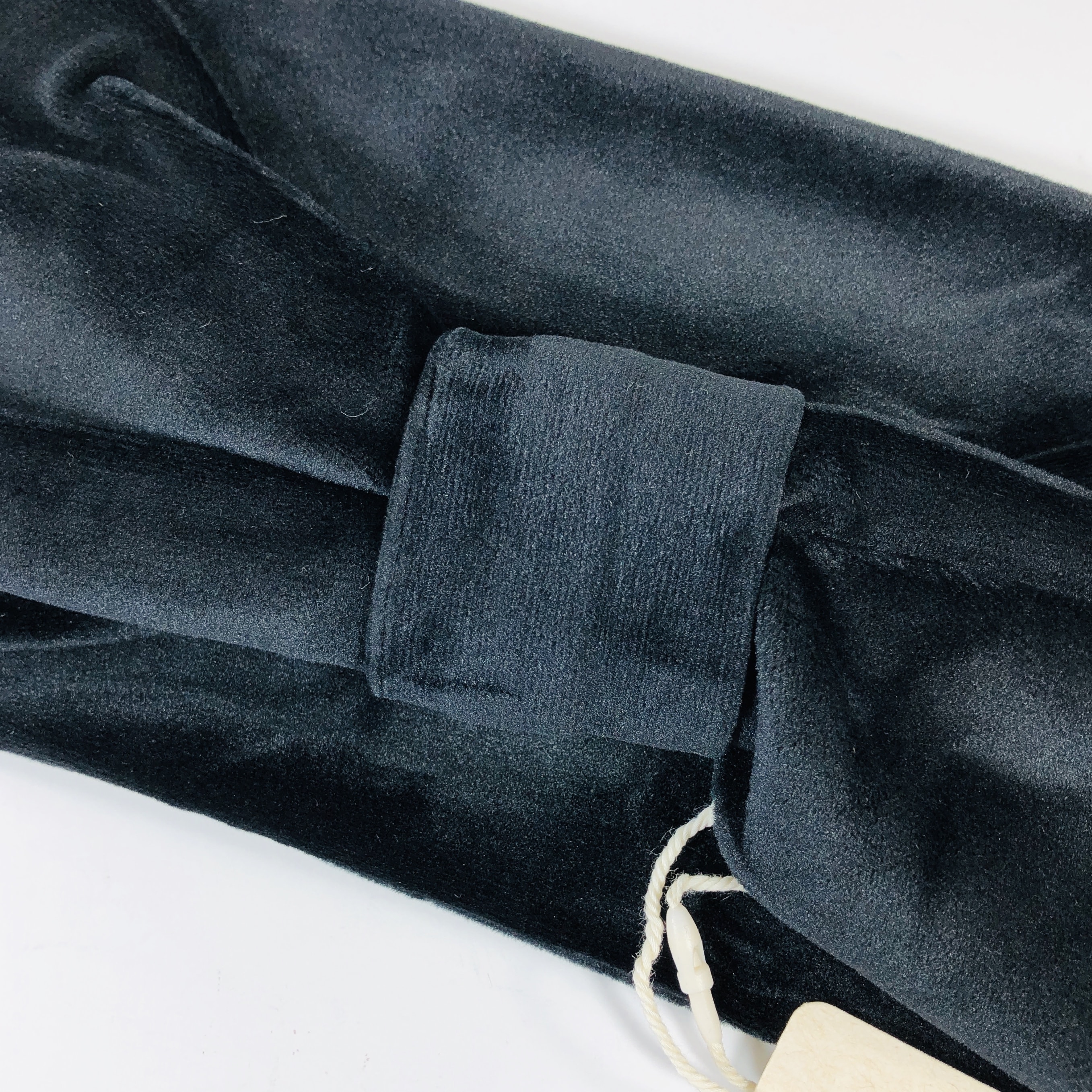 I like the knot in the middle and the color is classic and good for winter. It is made of 100% polyester. It is quite wide, more of a head wrap, and might even keep ears warm on chilly days.
The January My Fashion Crate had some cute items for winter. The socks and lip balm were the favorites this time around. My daughters usually love the clothing items in this box but this month they weren't that excited by the shapeless shirt and large scarf. The value for the Essential Box was around $88 and $148 for the Premium box. Keep in mind that I used the values from the info card and they seem very inflated compared to similar items I found.
What do you think of My Fashion Crate? I would love to hear your thoughts!