MorpheMe is a monthly makeup brush subscription that promises at least $30 worth of Morphe brushes each month for only $19.99. This is a great way to quickly build up your brush collection! You can sign up for a 1, 6, or 12-month subscription and all subscriptions automatically renew until you cancel.
DEAL: Use this link to get a free brush with any MorpheMe subscription plan. You'll also save $10 on a 6-month plan or get a free month ($20) with an annual subscription!
The brushes are shipped inside a padded mailer.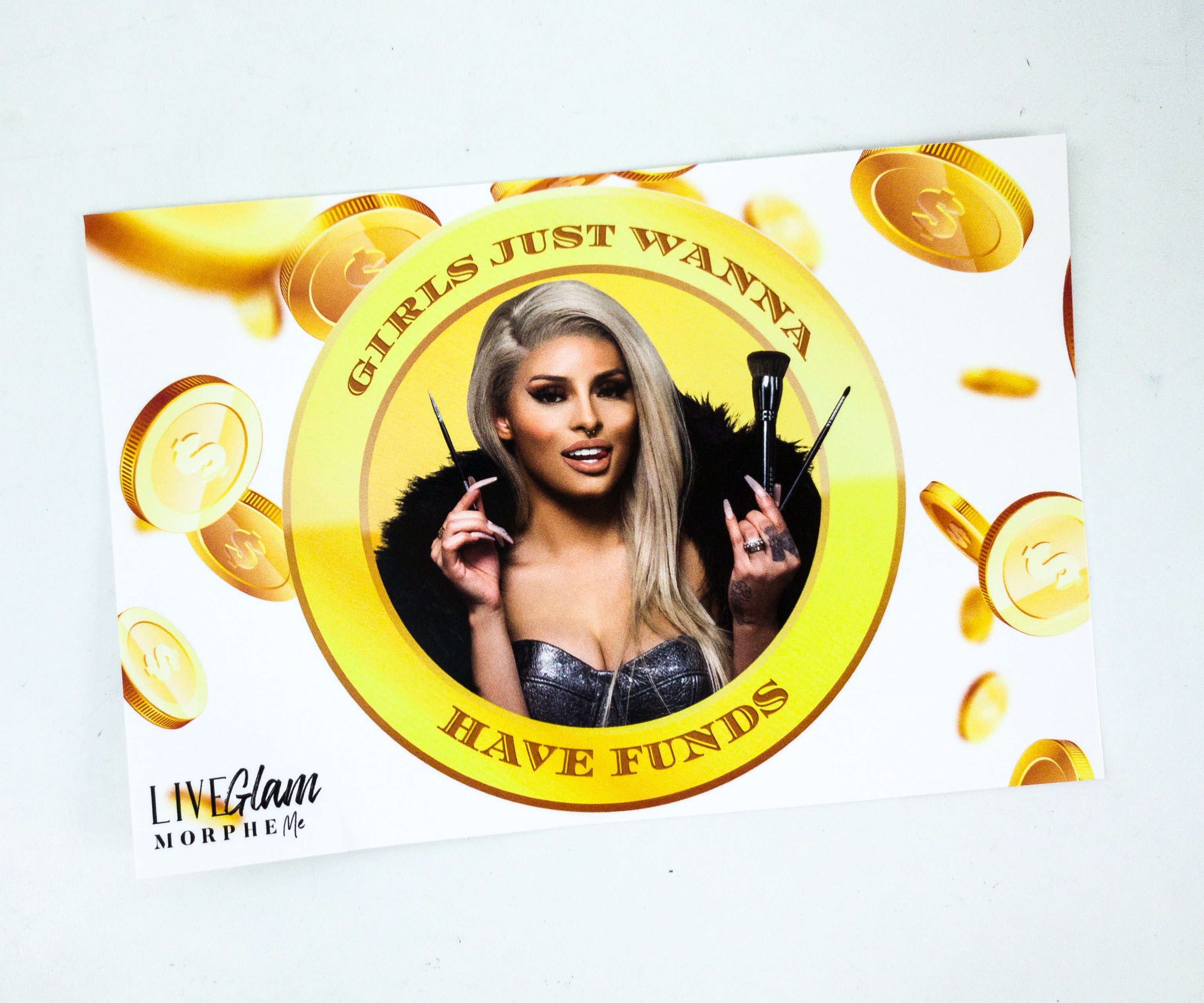 MorpheMe sends 3-7 brushes per month and they state that the total value will be at least $30. This month's theme is Girls Just Wanna Have Funds.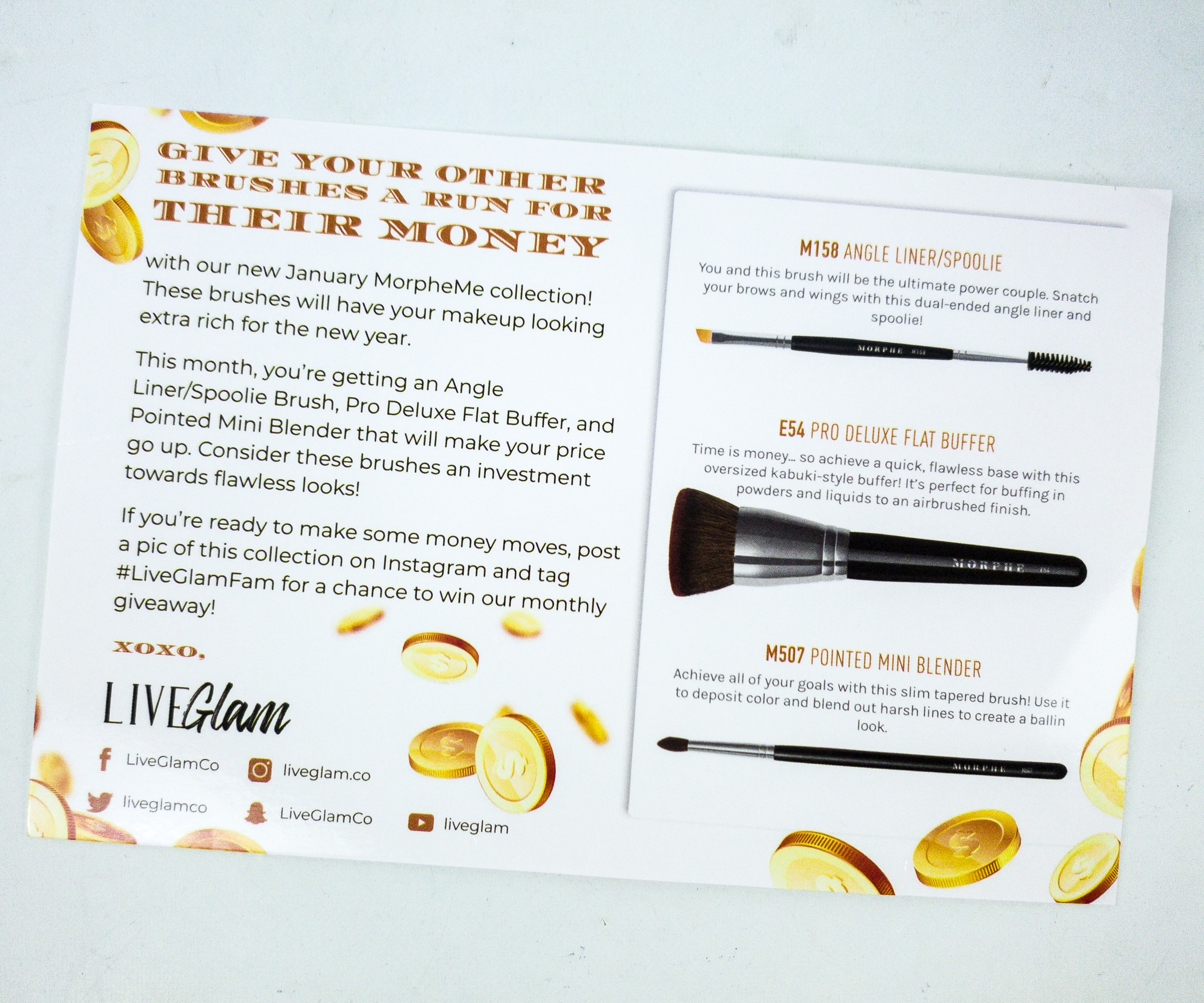 There's also a short message from LiveGlam. It also showed which brushes were in this shipment and featured a hint about using them but you have to go to their website for the full details. LiveGlam also puts out a monthly video on their blog that shows different ways you can use your monthly brushes. They are really good at demonstrating that each brush can have multiple uses.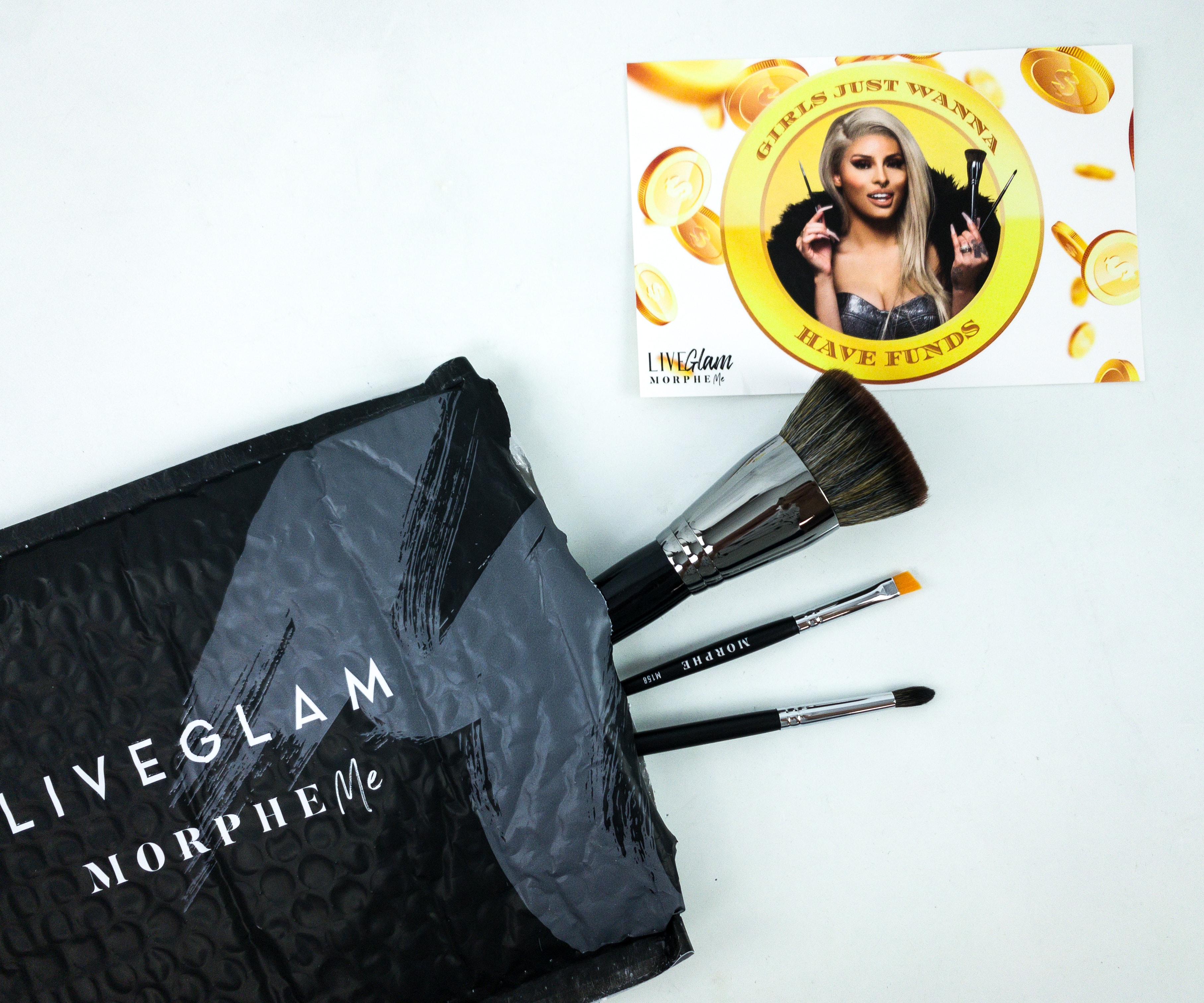 Here are the brushes fresh from the packaging!
A full view of everything from this box!
All the brushes from January 2020 MorpheMe!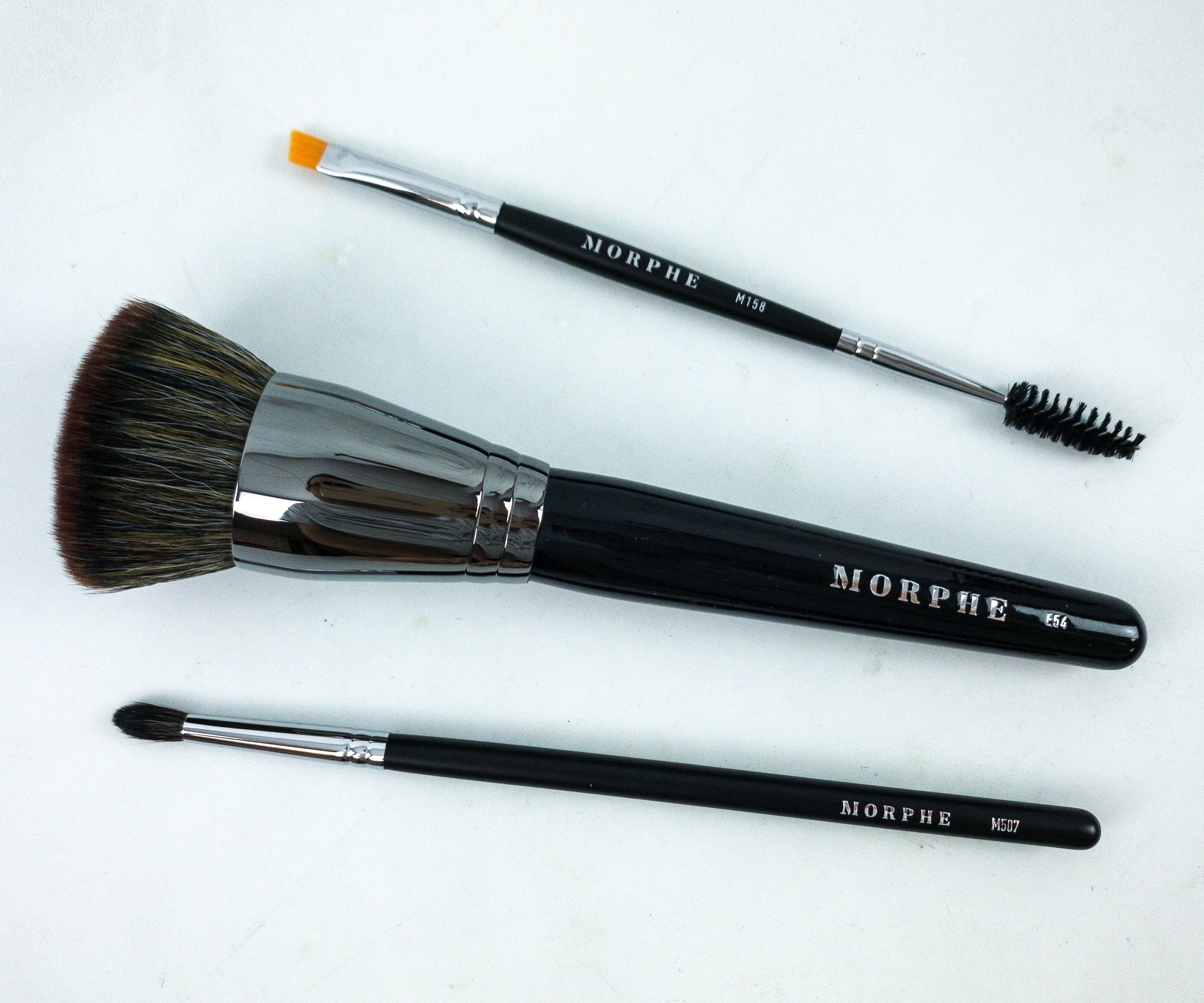 Here's a close-up look of all the brushes. They all came with a classic black handle!
M158 Angle Liner/Spoolie Brush. A must-have brush! Slim and very lightweight, this brush is very easy to use!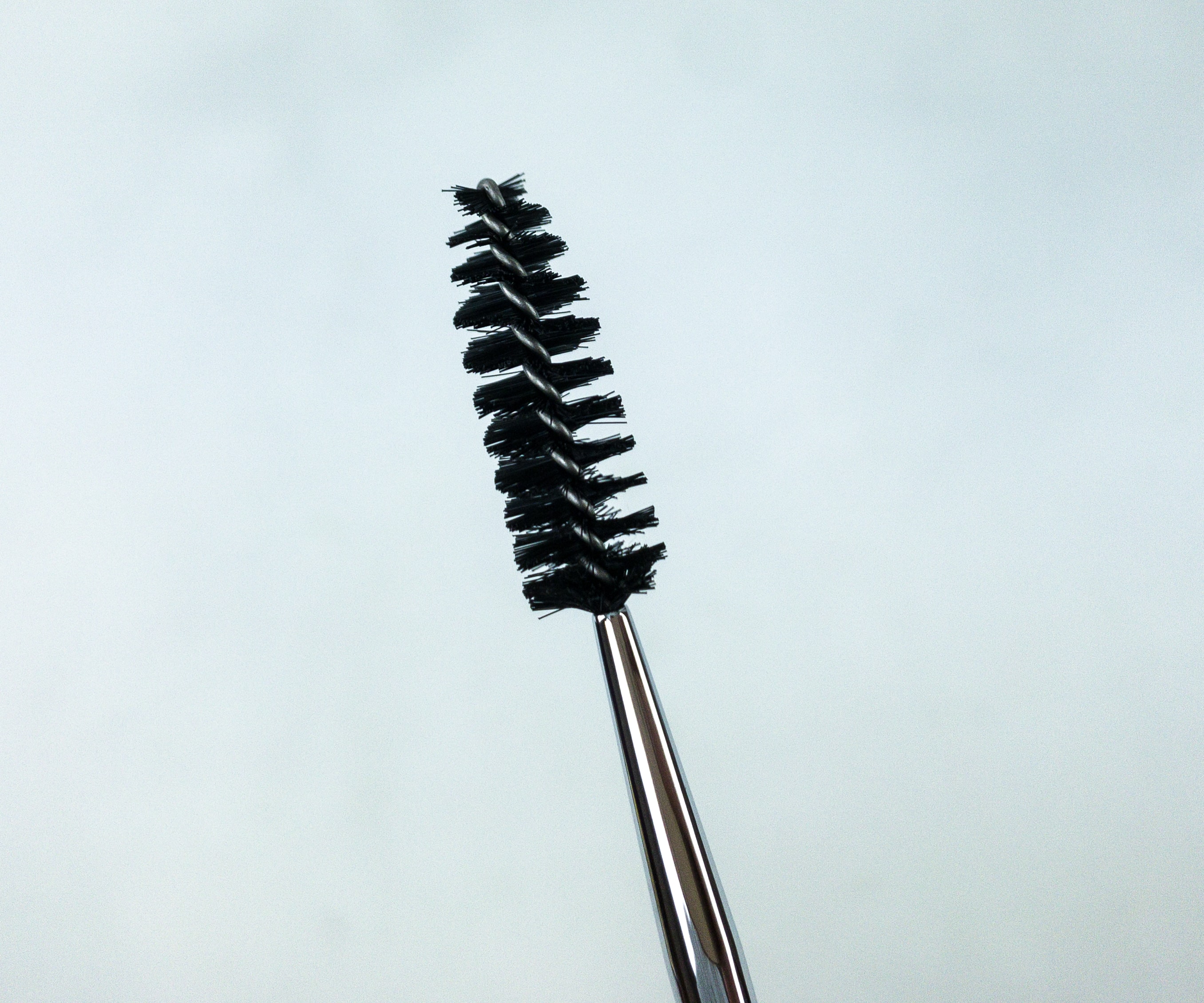 Unlike other spoolies that are hard and abrasive, this one is firm but it's still gentle enough to not scratch the skin on your brows. It's really great for taming and sweeping out unruly brow hairs!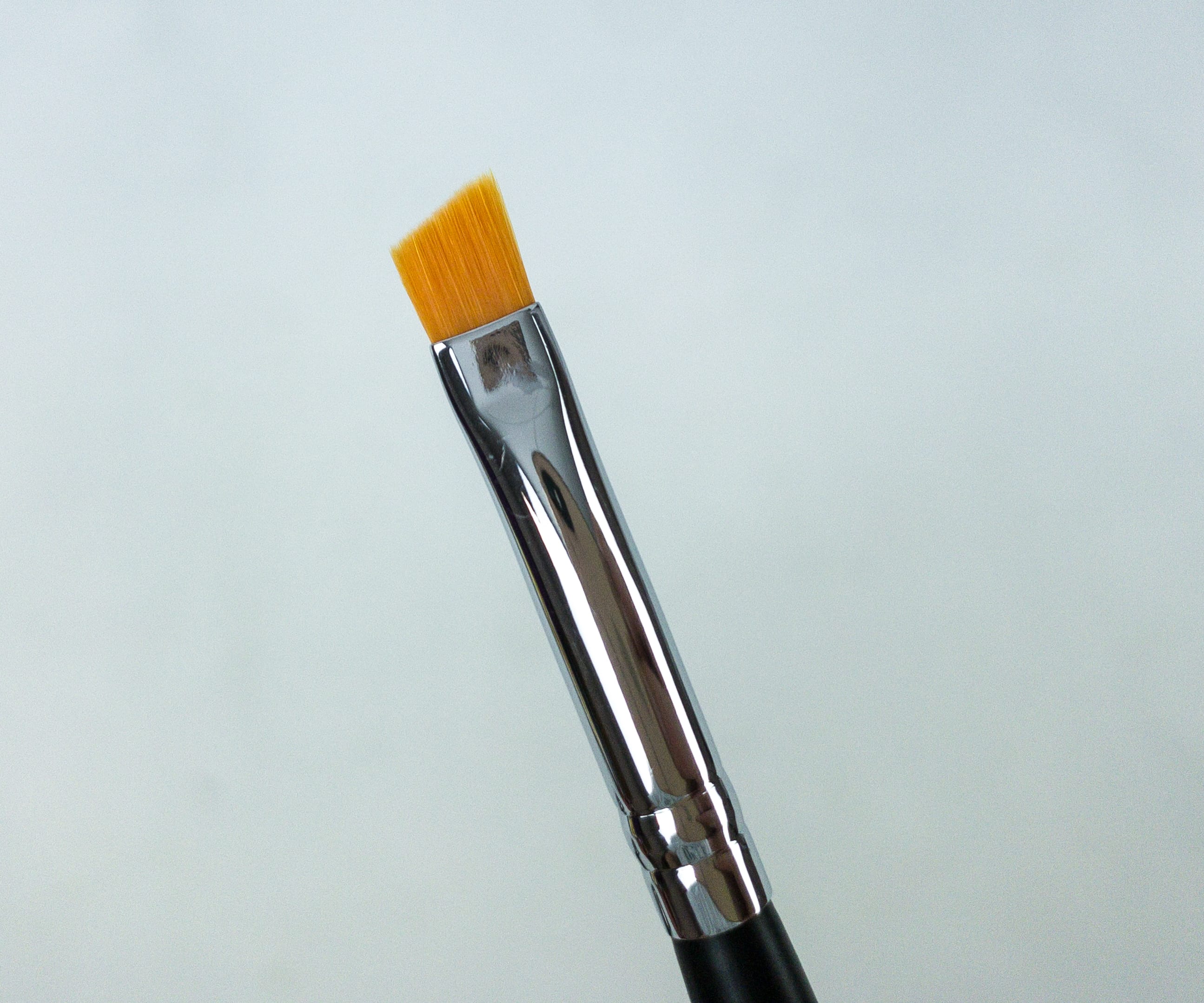 Made with synthetic brush hairs, the brush with an angled tip is perfect as it glides really well over the area you want to fill in! The thin hair also makes it easier to mimic fine hair strokes for natural-looking brows!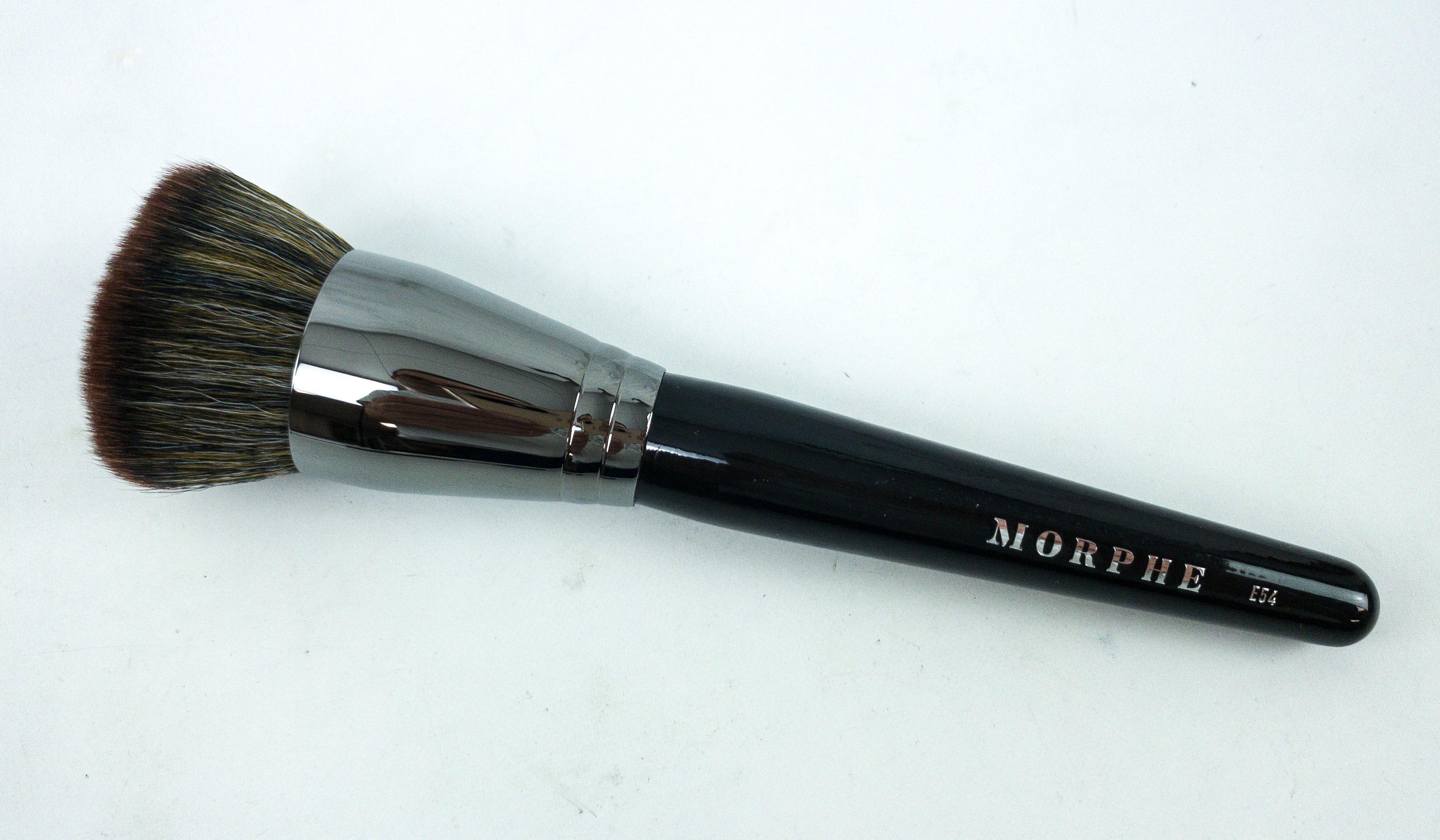 E54 Pro Deluxe Buffer Brush. This is an amazing buffer brush. It blends products really well and applies my foundation seamlessly while also giving it an airbrushed look!
The over-sized head makes it easier to blend and cover a bigger area in a shorter amount of time compared to other buffing brushes. I also love how it doesn't soak up too much product!
M507 Pointed Mini Blender Brush. Great for detailing, this mini blender brush is all about precision! The small tip makes it easier to access hard to reach areas.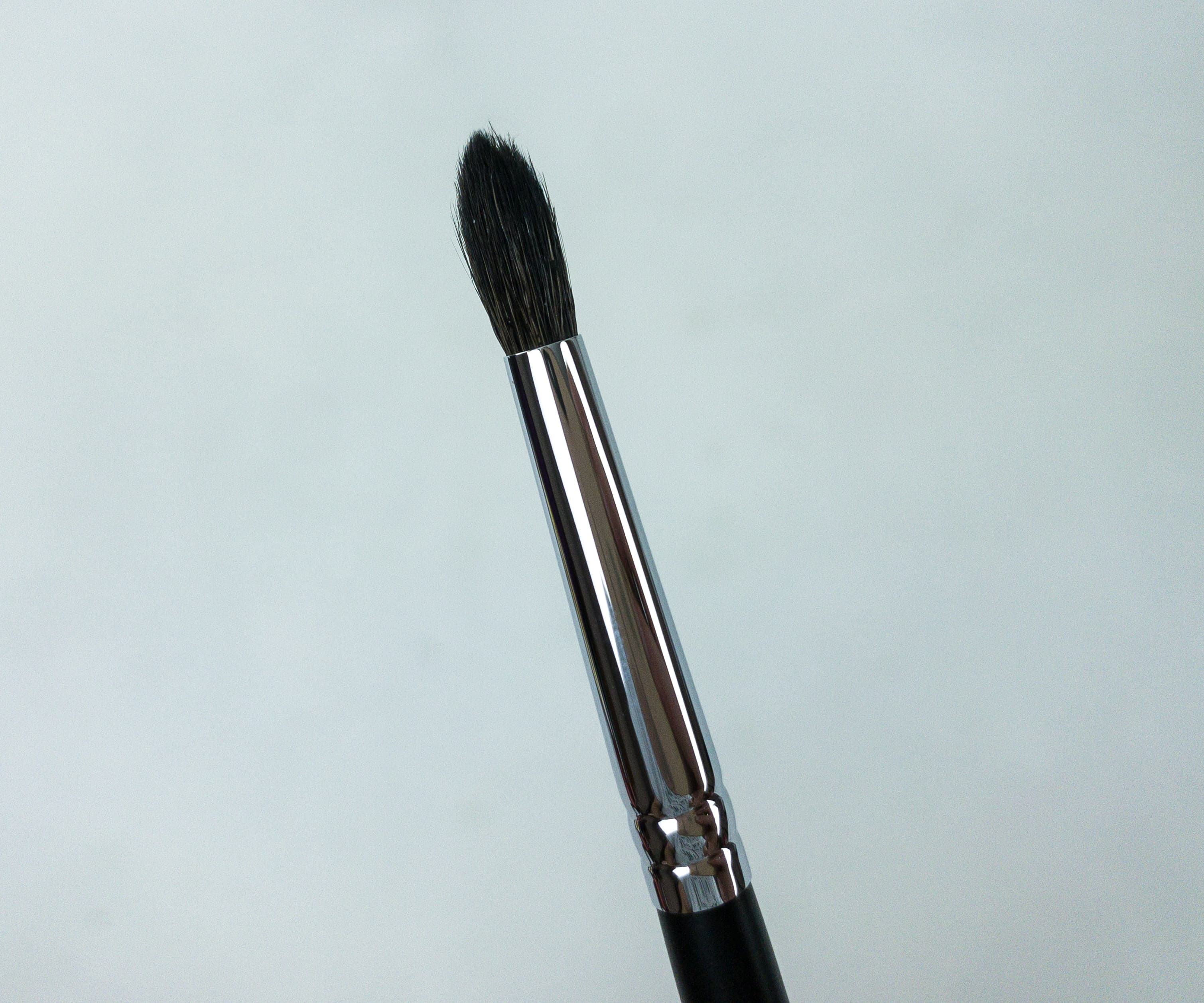 The brush hair is super soft and they blend in colors really well! This is the best brush to use for applying under eye make-up. The pointy tip makes it really easy to pack the color in and blend it out nicely.
Another amazing set from MorpheMe! Their brushes are always so good, I'm obsessed! The brushes are all high quality. Whether you're a makeup artist, a makeup enthusiast, or just a person who uses makeup regularly, these will all work well for you as everything is really easy to use. This subscription is a great way of building up your make-up brushes collection because it lets you try different brushes each month! It's very convenient and a great value for money! I'm really happy with everything I received. Looking forward to next month's brushes!
What do you think of MorpheMe brushes?