MistoBox delivers hand-selected coffees from unique artisan coffee roasters across the country. Each box contains a 12-ounce bag of whole bean or ground coffee. When you sign-up, you answer a short quiz so that your subscription can be customized to your preferences. It also ships on your preferred schedule. You can pick your tier – Basic is $11.95 plus $5 shipping while Deluxe is $14.95 plus $5 shipping for one bag of whole beans per month (or per week, 2 weeks, or however you set your delivery). Price drops for longer subscription terms.
DEAL: Save $10 on your first box. Use coupon code V7PP.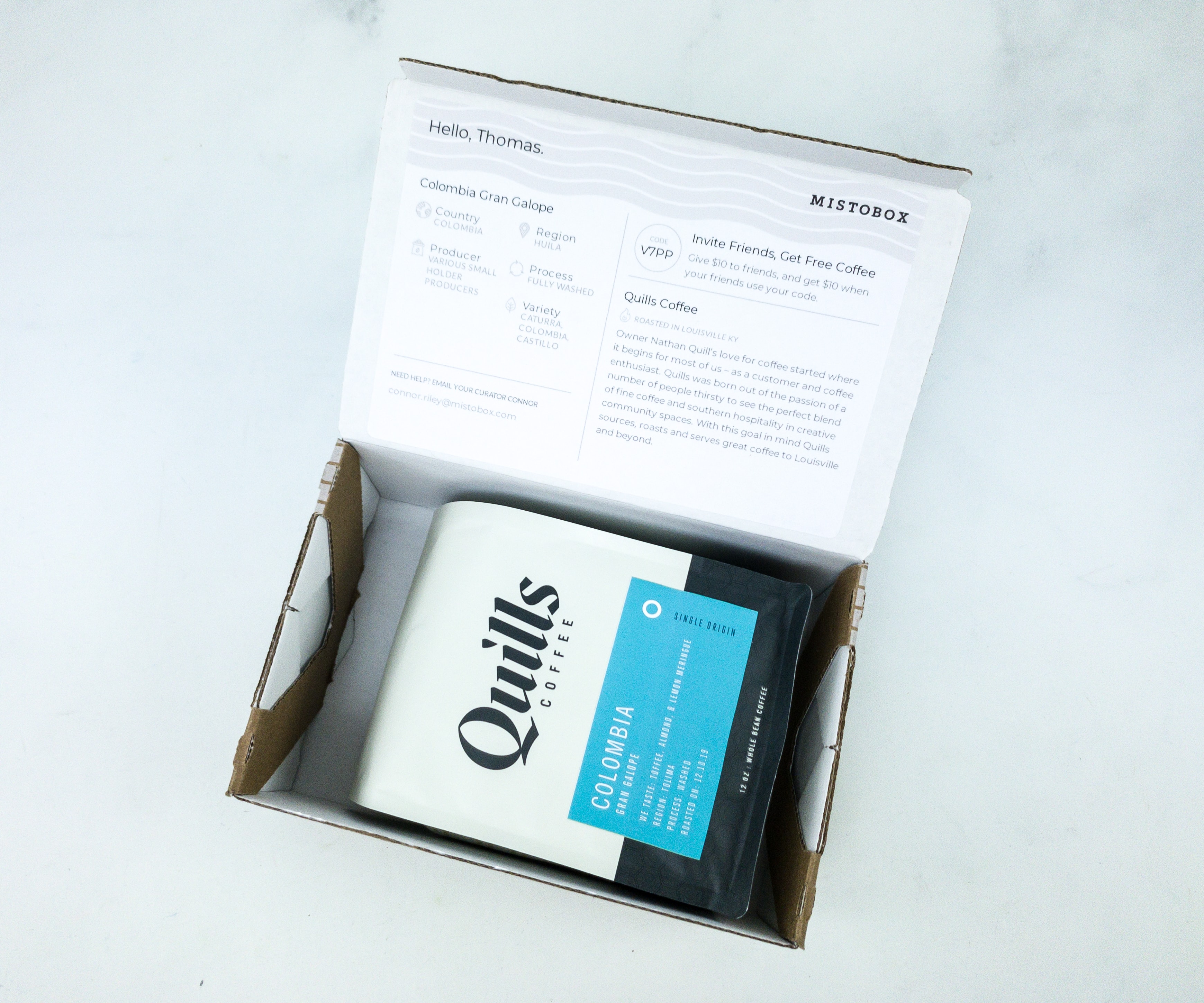 I am reviewing the Basic Whole Bean level, which is a total of $16.95 per shipment.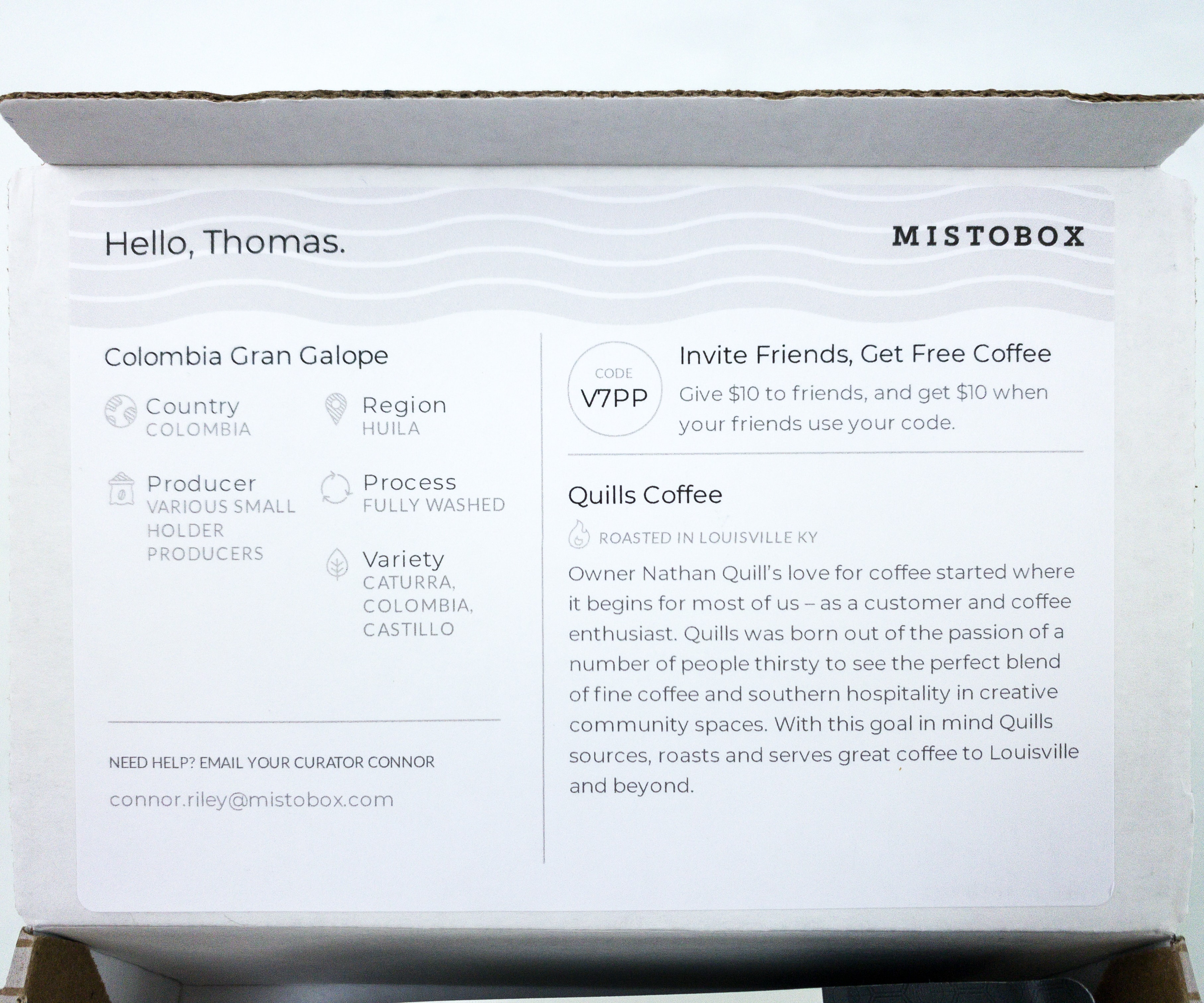 This was on the inside of the shipping box. A note from the curator is printed behind the box's cover! I like this format where you get a little info about the origin of the coffee and what flavors to look for in your cup, but you aren't bombarded with cards, stickers, or promotions.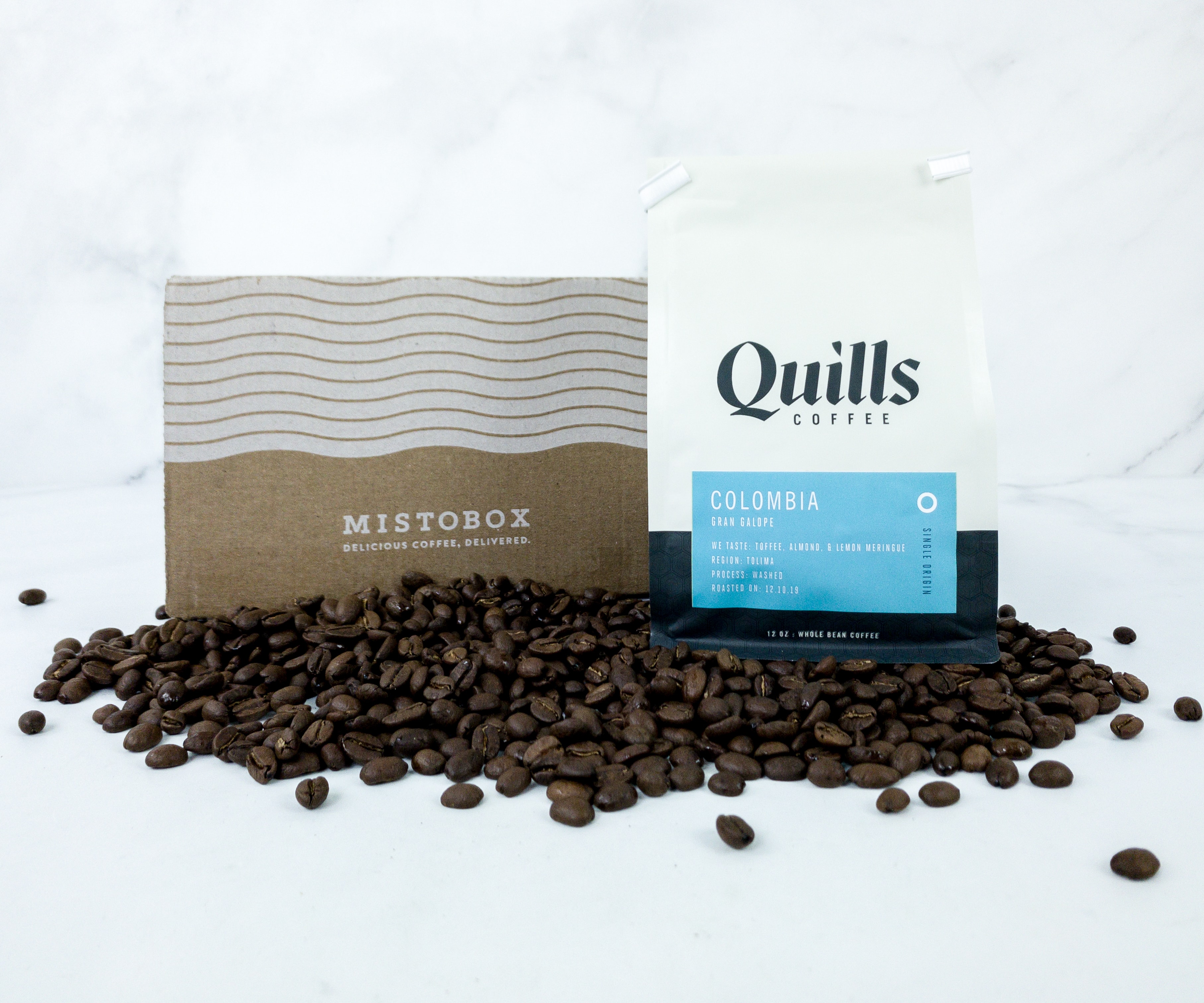 Everything in my January 2020 MistoBox!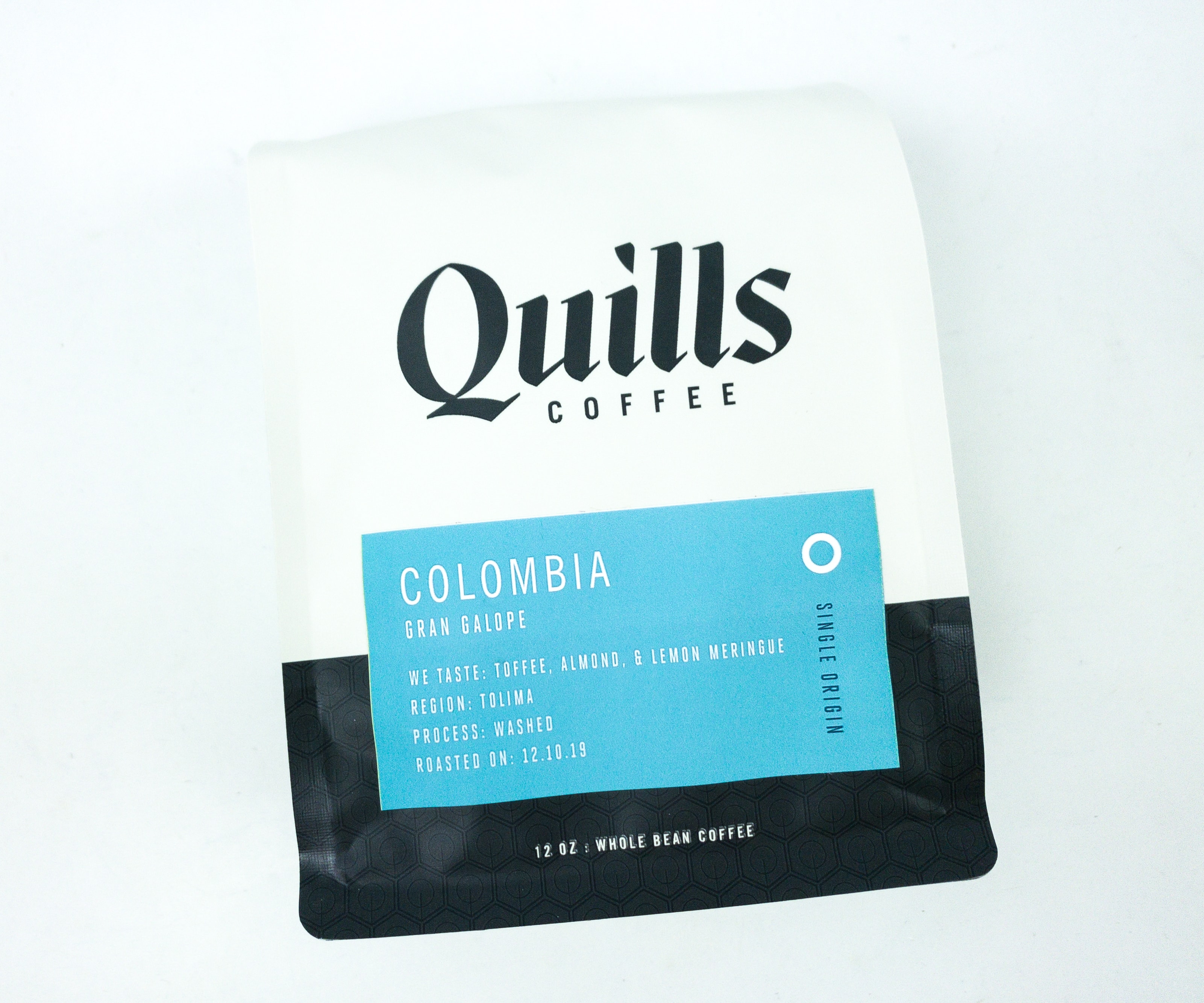 Quills Coffee Colombia Gran Galope. This fully washed coffee was grown by the various small holder producers in the Huila region of Colombia. This good-tasting coffee features a toffee sweetness, balanced beautifully by subtle citrus and a mild nuttiness.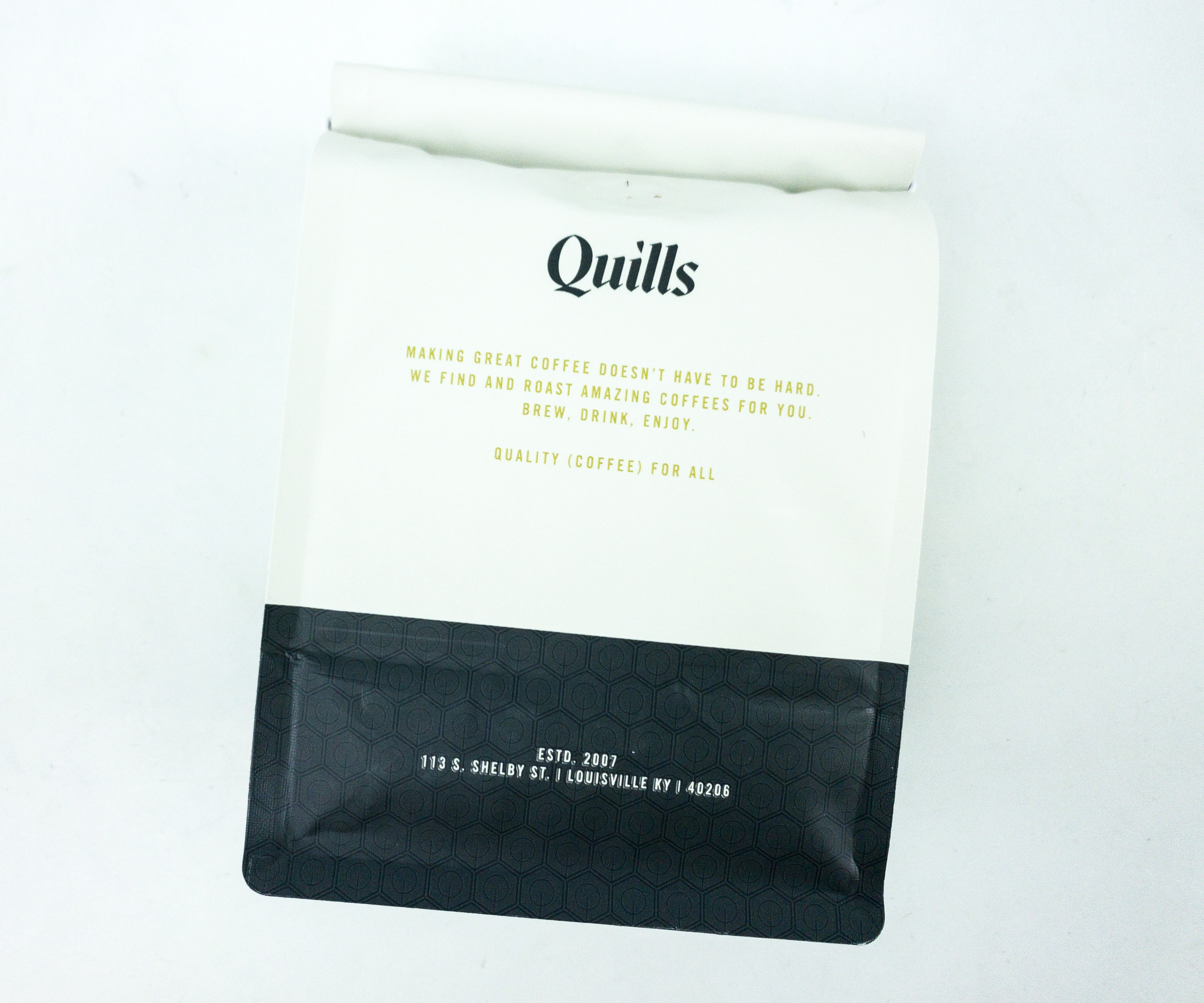 The coffee is fresh from Colombia and distributed from Louisville, Kentucky.
Making great coffee doesn't have to be hard.
We find and roast amazing coffees for you.
Brew. Drink. Enjoy.

Quality (Coffee) for all.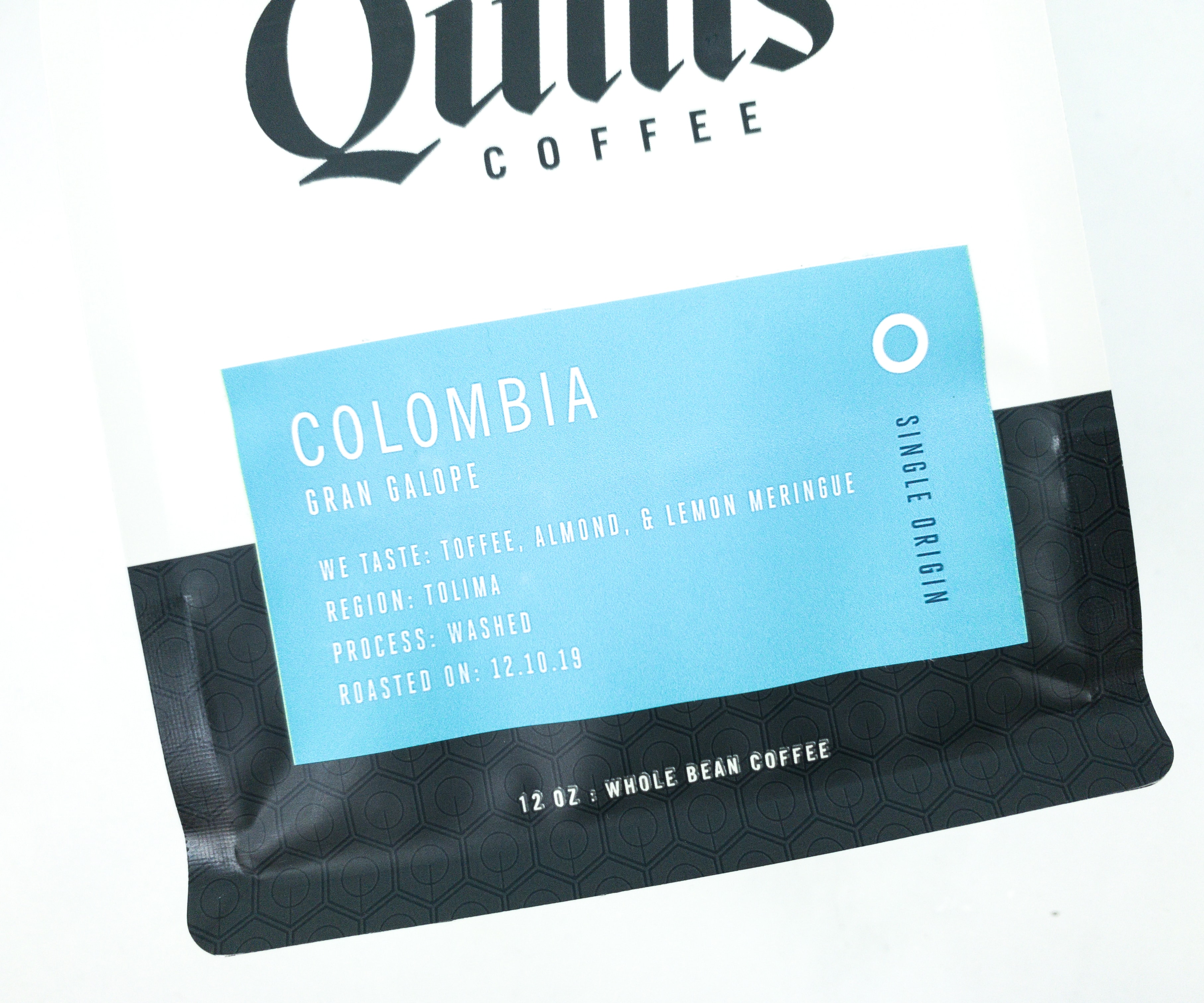 I love that they put all the necessary information about the coffee bean on the packaging, from its taste notes, to the region where it originated, how it was processed, and when it was roasted. This ensures the freshness of the coffee beans that we receive.
This is a 12 oz. pack of whole bean coffee. I love how raw and fresh they are. I'm the one grinding them at home so it retains all the freshness and aroma without undergoing the tedious machine processes to grind it and make it instant powdered coffee. I believe every cup of coffee is considered art from harvesting and processing the whole beans to grinding to brewing to making it taste the way you like it!
Colombian coffee bean is a definite crowd favorite. Notice how dark the coffee beans look up close. The darker the beans, the richer the aroma and taste!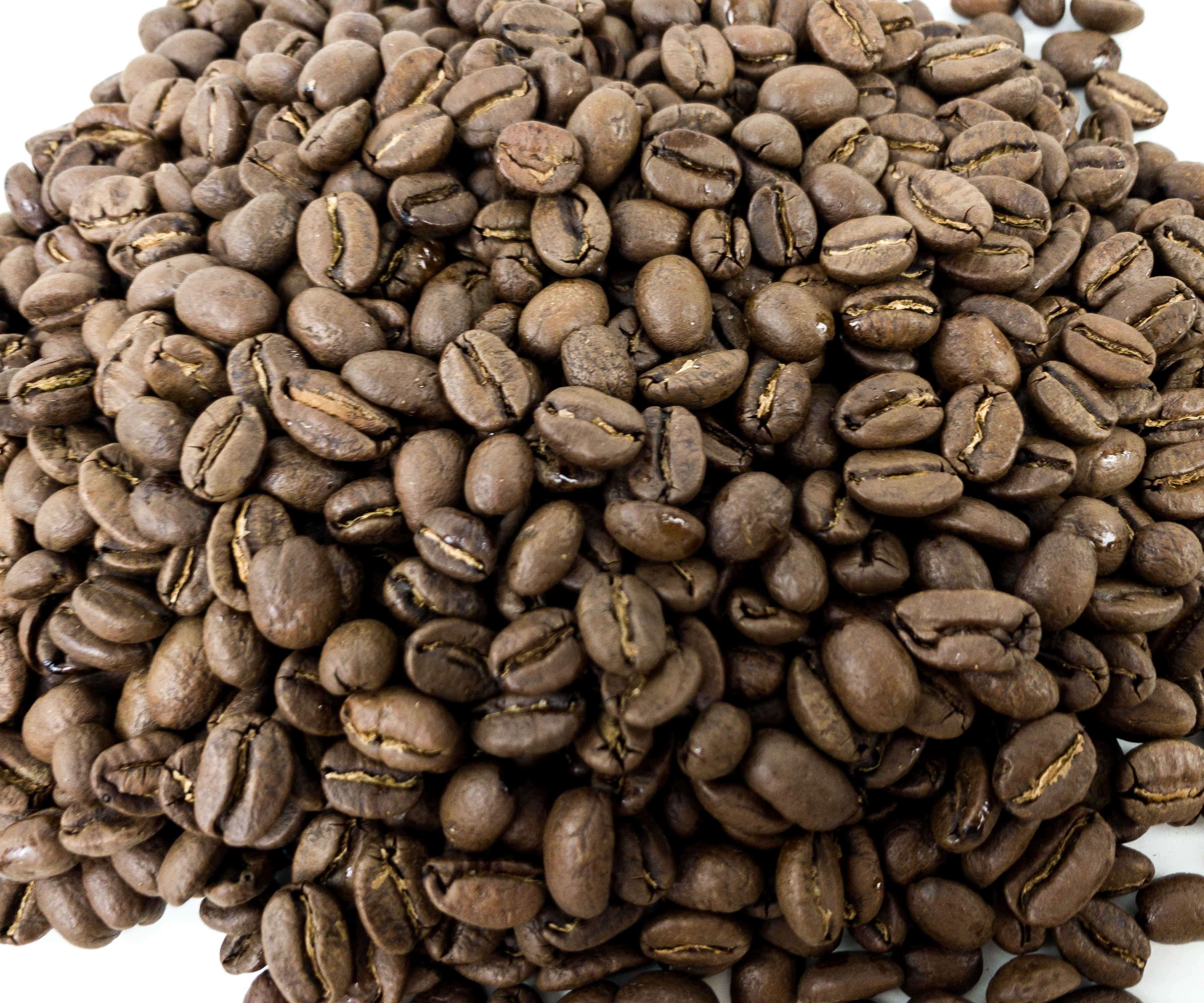 You can clearly see how it's extremely rich and dessert-like. love that the aftertaste is only a hint of herbs lingering. The chocolatey-nuttiness is full and just the way I like the boldness and balance in my coffee.
The cup is balanced and rich with toffee sweetness, almond-like nuttiness, and a subtle citrus acidity courtesy of the lemon meringue. It is full-bodied with just faint acidity.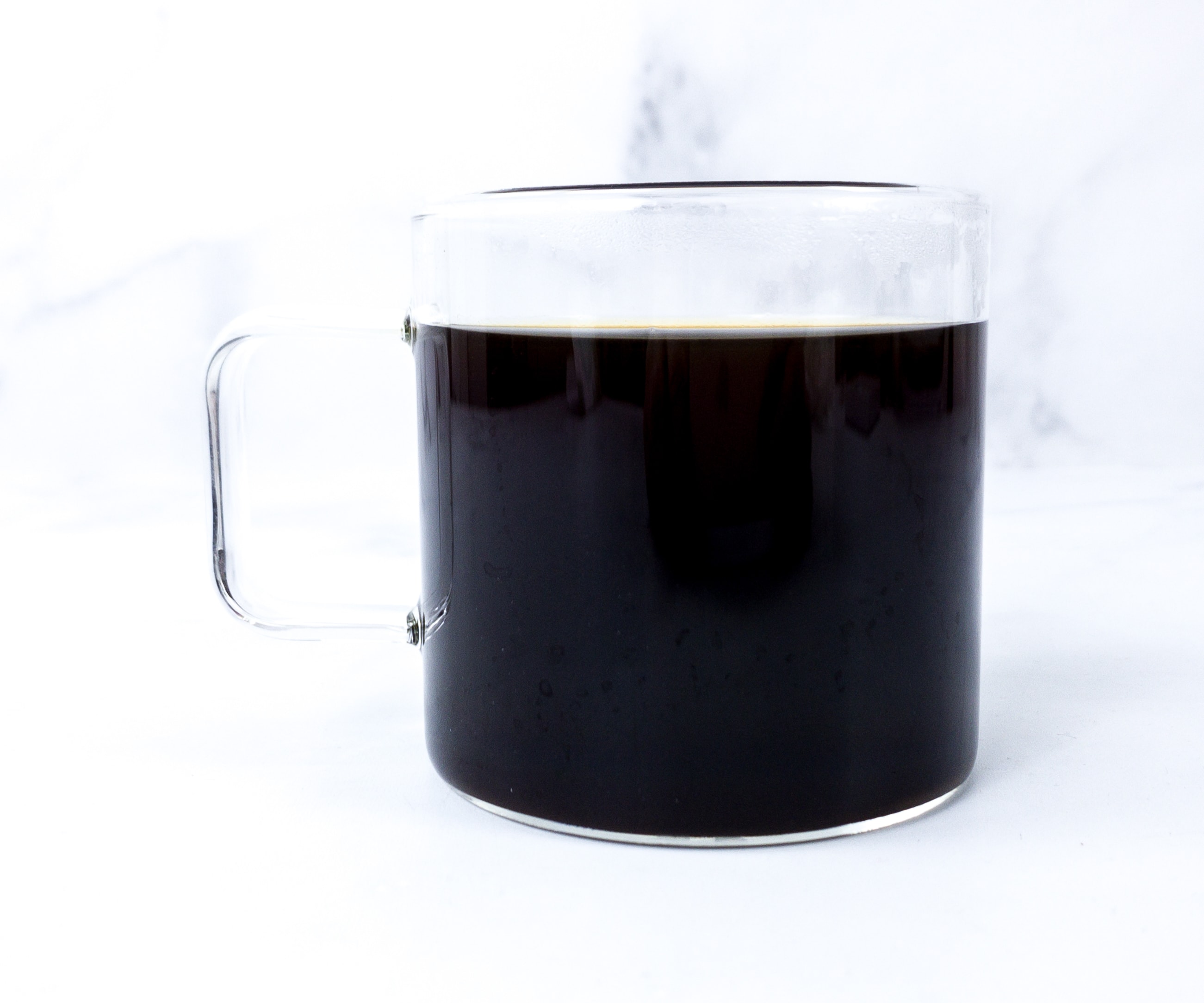 I love the depth of the flavor in every cup! It is very balanced and not too bold. I definitely enjoyed my morning cup of coffee!
MistoBox never disappoints sending out high-quality coffee beans from their wide range of coffee selection. I'm inclined more on to darker coffee tastes that's why I find this coffee bean fantastic and enjoyable. If you're a caffeine addict or simply a coffee-lover and you want to keep exploring various coffee flavors, I highly recommend this subscription as a good start. This month's coffee bean choice had a nice distinct flavor profile that makes it memorable. What makes this coffee subscription stand out is that they send out your coffee based on the preferences you note when you sign up, so there is a good chance you'll get selections you'll love! That's amazing, right?
Are you getting the Misto Box too?