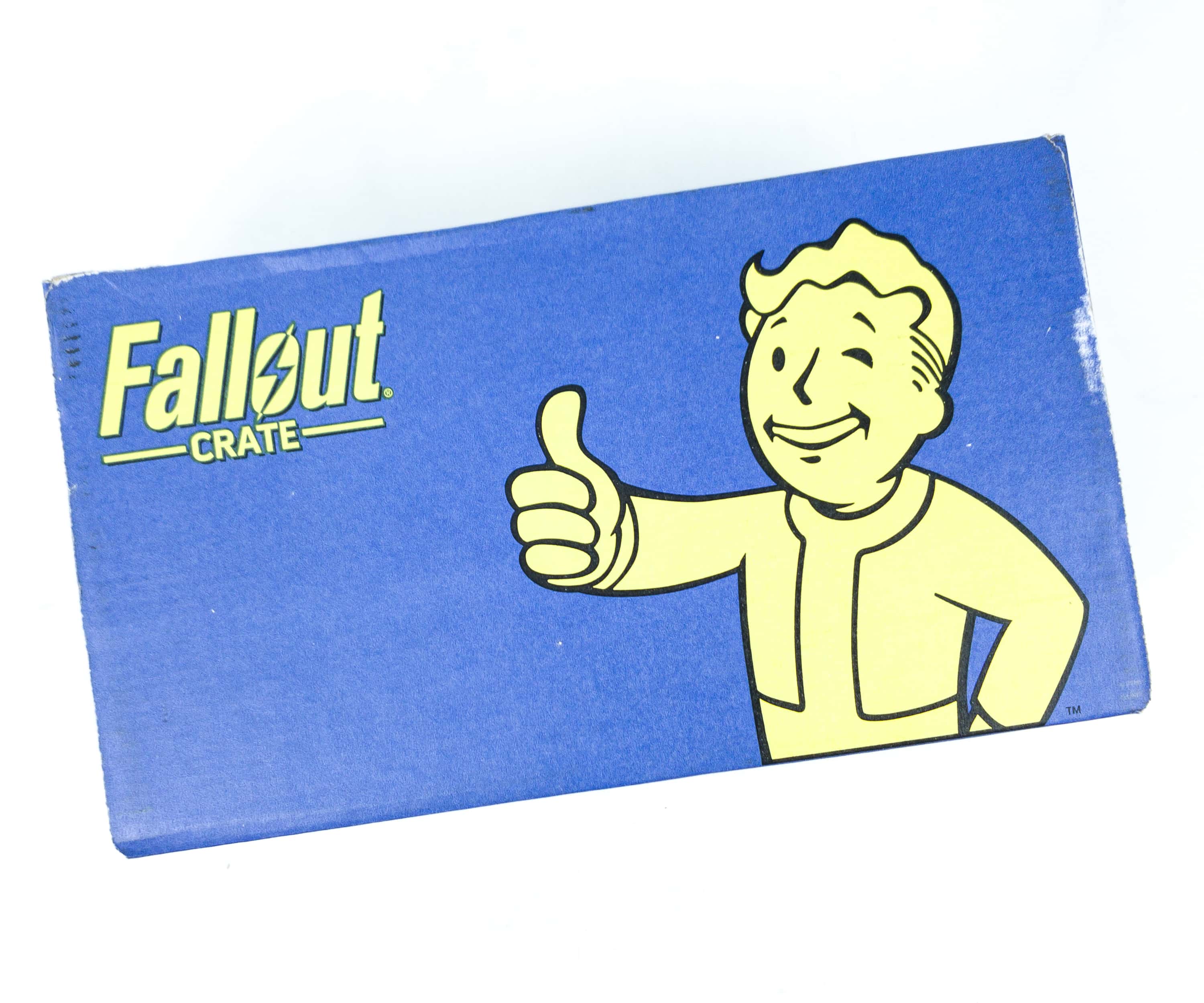 Fallout Crate is a bimonthly subscription box from Loot Crate that includes 4-6 items – each comes with an exclusive figure in every box plus a piece to a build-a-figure, along with other Fallout gear and collectibles. The subscription costs $34.95 + shipping bimonthly, or $49.99 international.
DEAL: Save 15% on any subscription when you use this link and coupon code HELLOSUBSCRIPTION15.
NOTE: All of Loot Crate subscription boxes are experiencing substantial delays. If you subscribe now you run the risk of never receiving boxes. Only subscribe if you are ok with that risk.
There are several boxed items inside!
The box shows another blueprint of a weapon. In this case, it's the Experiment 18-A!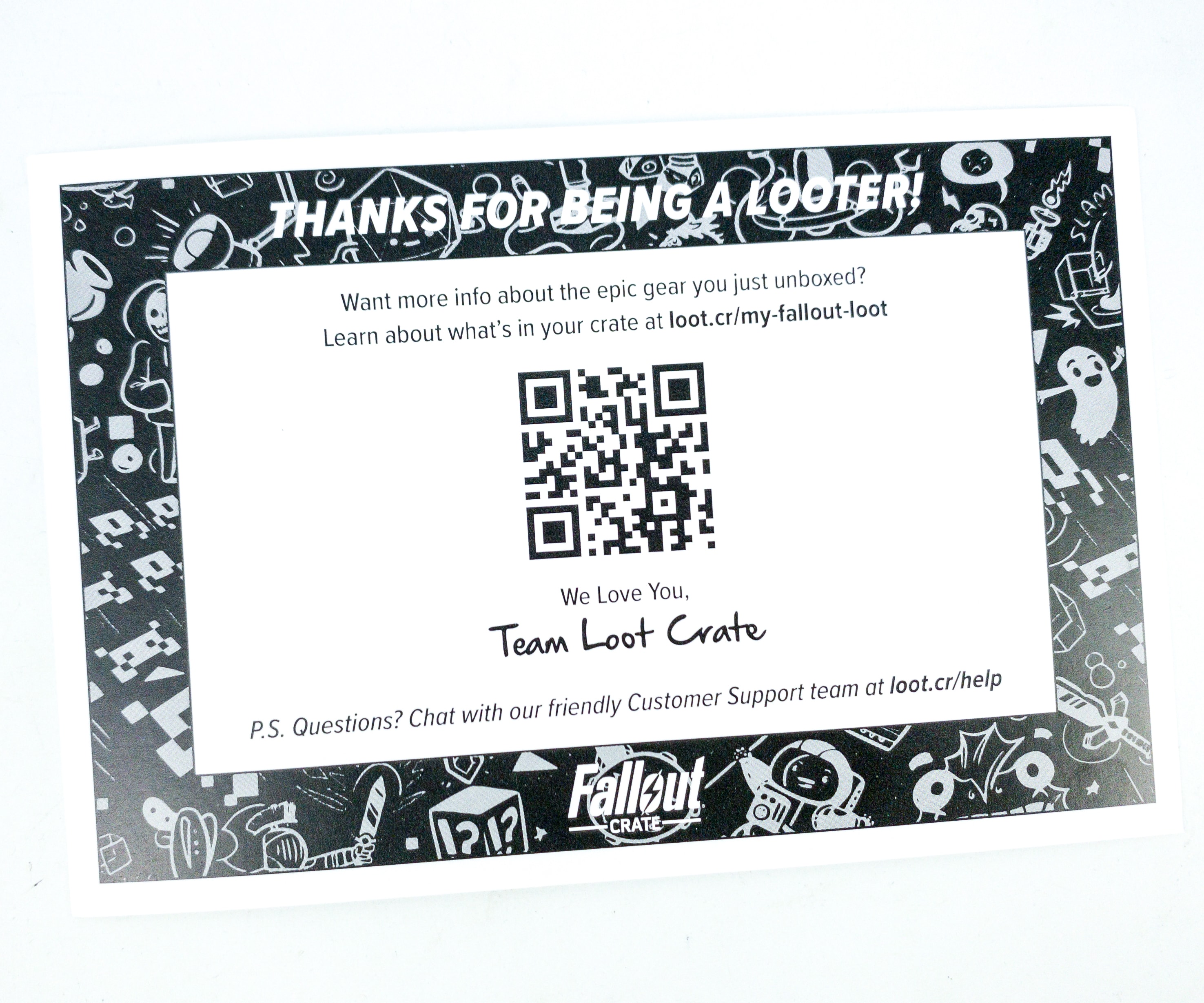 There's a card with a QR code that we can use to learn more about this crate. The theme for this month is ENERGIZED!
Everything in the August 2019 Fallout Crate!
Fallout 76 Patch Set. These classic Fallout 76 patches will look good on a denim jacket, a cap, or even a tote!
Fortune Energy Weapons Skill Pin. I think we're done with the perks, and we move on to skills! For this month's crate, I got the Fortune Energy Weapons Skill pin. Subscribers will get it in the usual gold variant or the rare black variant. I got it in the usual gold.
The Energy Weapon skill is a mainstay of the franchise from Fallout to Fallout 3, and this skill determines the player's combat effectiveness with energy-based weapons.
Liberty Prime Build-A-Figure Right Arm. Every Fallout Crate contains a part of the Build-A-Figure until it gets completed. The legs are already complete, now it's time to complete its arms. They have sent me the left arm first, so this next one is the right arm!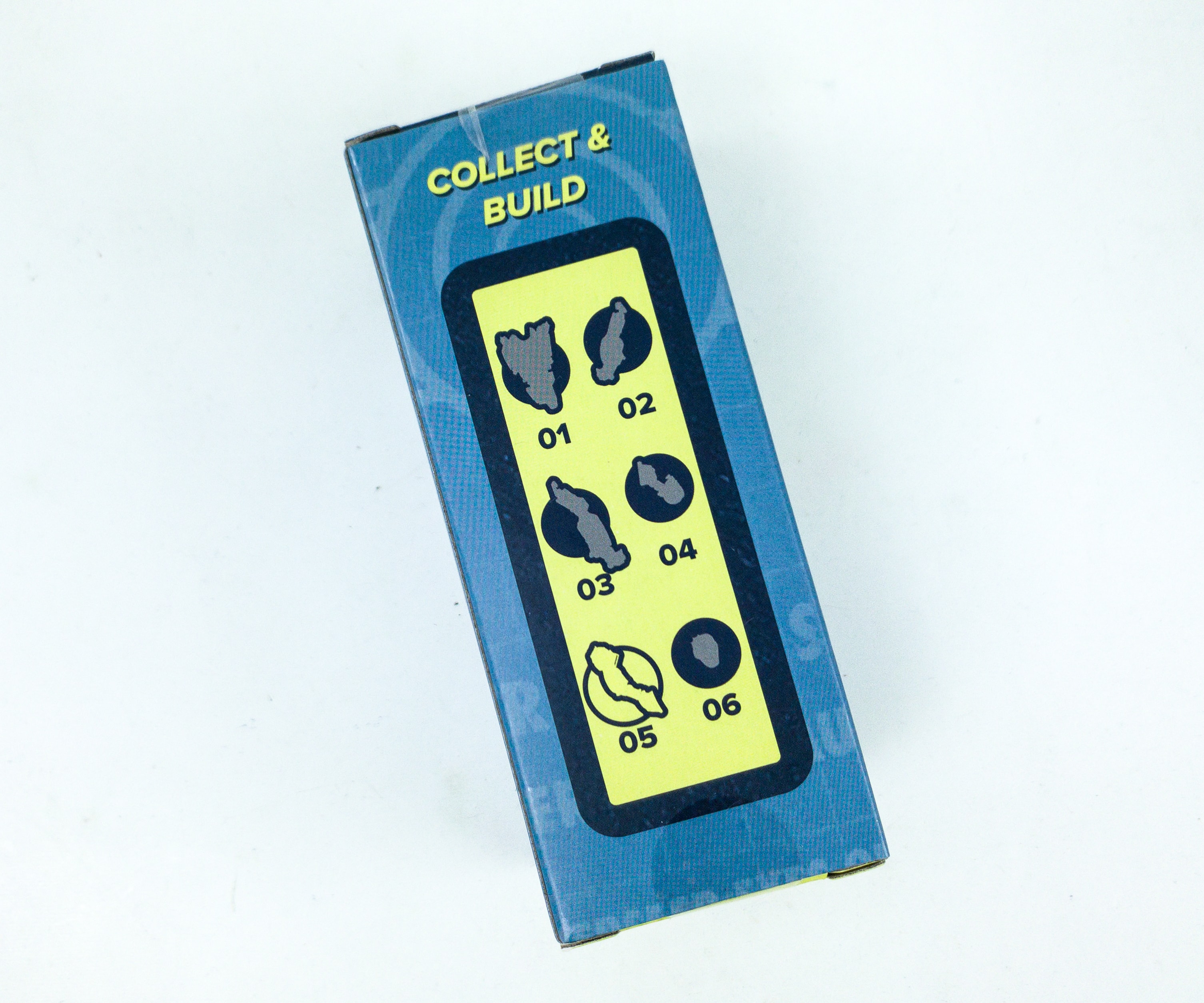 There's a total of 6 parts to complete this figure, and now I got part number 5! One more to go and the figure will be completed!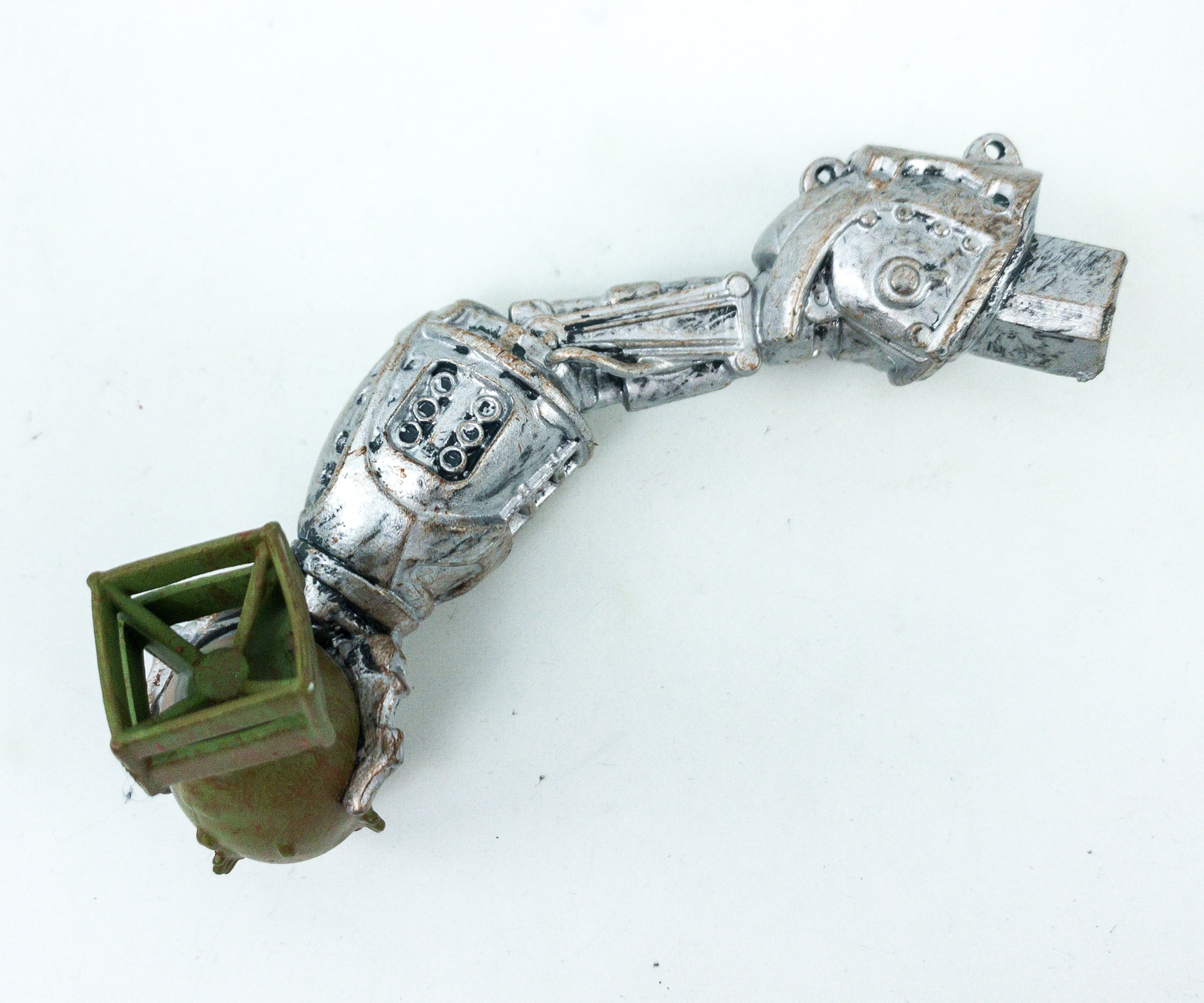 Liberty Prime (later Liberty Prime Mark II if rebuilt) is a unique U.S. Army robot found at the Citadel. It stands 40 feet (12.19 meters) tall and is armed with a powerful eye laser and tactical nuclear bombs, making it a major combat asset.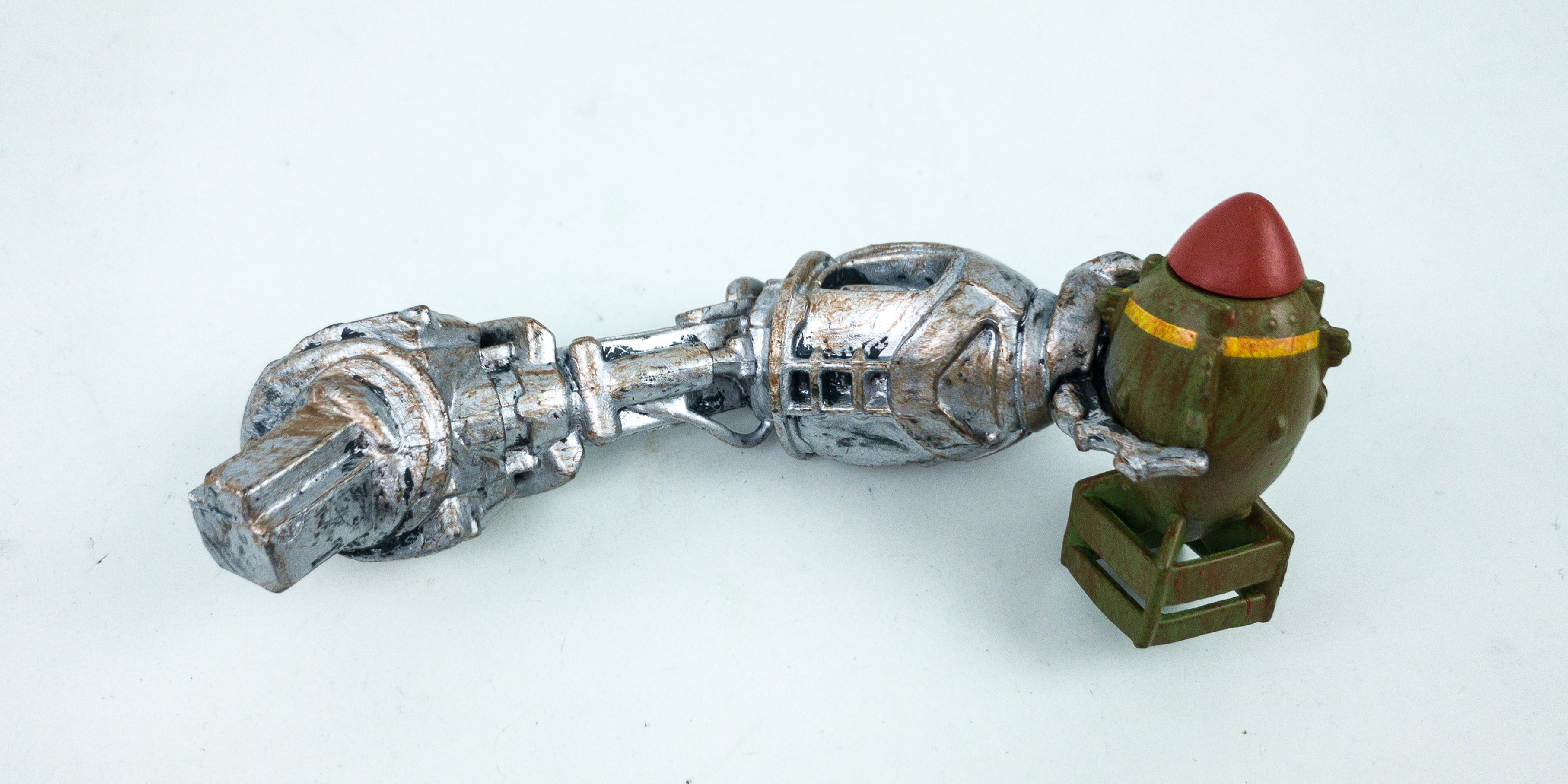 The figure has a rustic finish, so expect that, if not all, most of the parts came in such condition. Also, this right arm is holding a mini-nuke!
It's almost complete and I am really excited about the next box so I can finally display the finished product!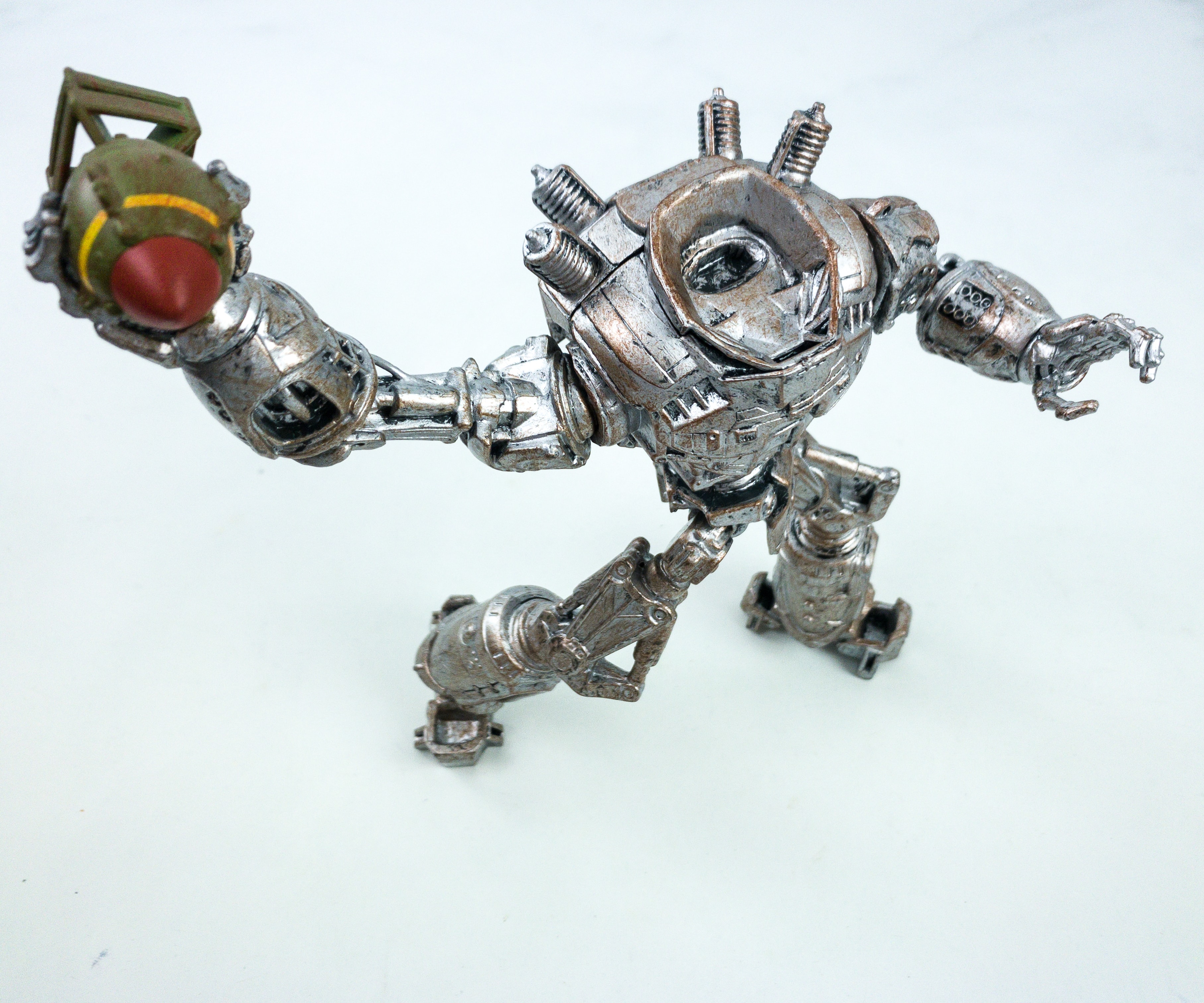 Liberty Prime looks like it's going to throw the nuke! And I like the fact that the figure can stand without a base, just with its two legs!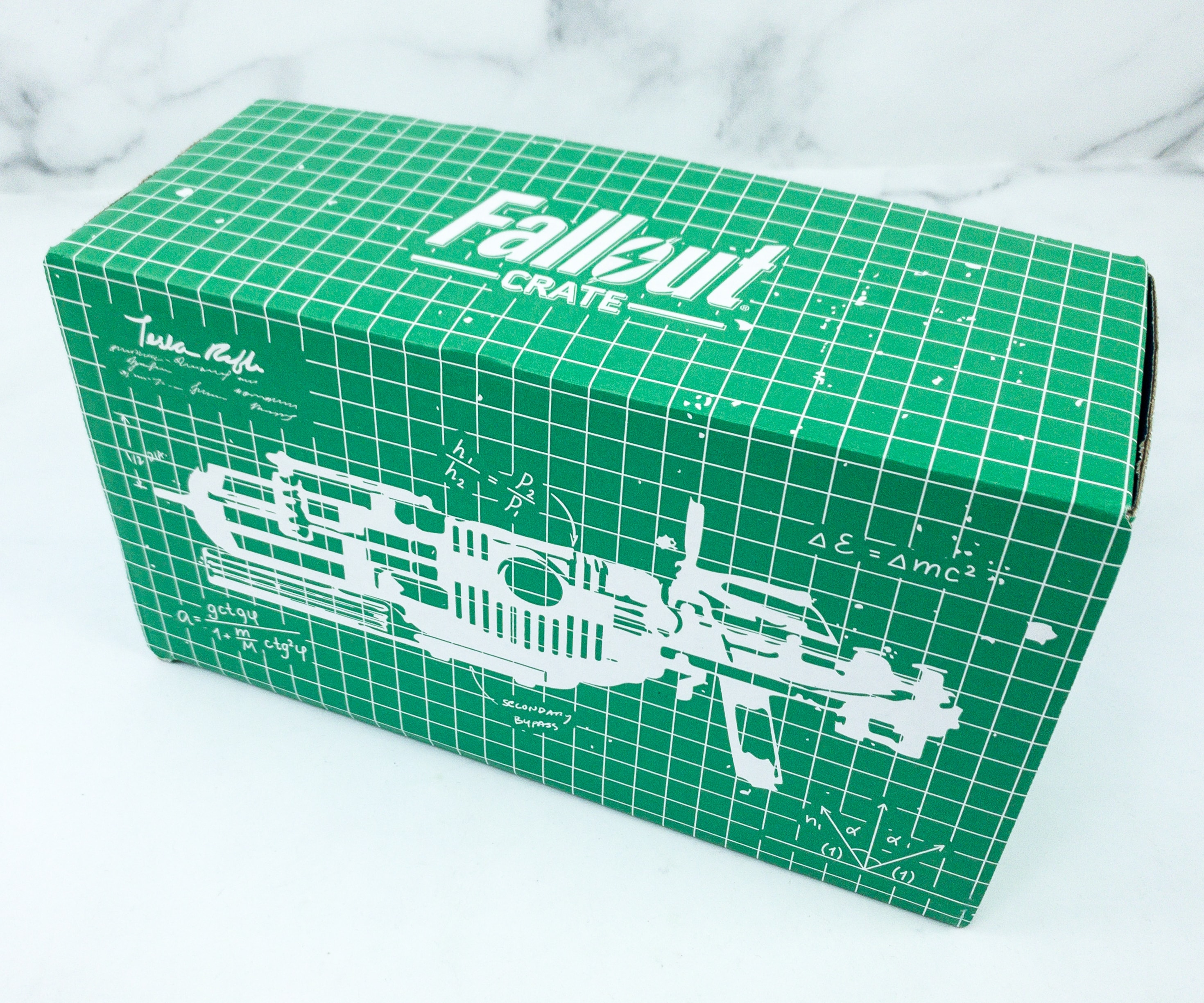 Fallout 4 Experiment 18-A Scale Replica. I'm really excited about weapon replicas from this box. However, I didn't get my Experiment 18-A scale replica, and I hope they provided more information about the missing item!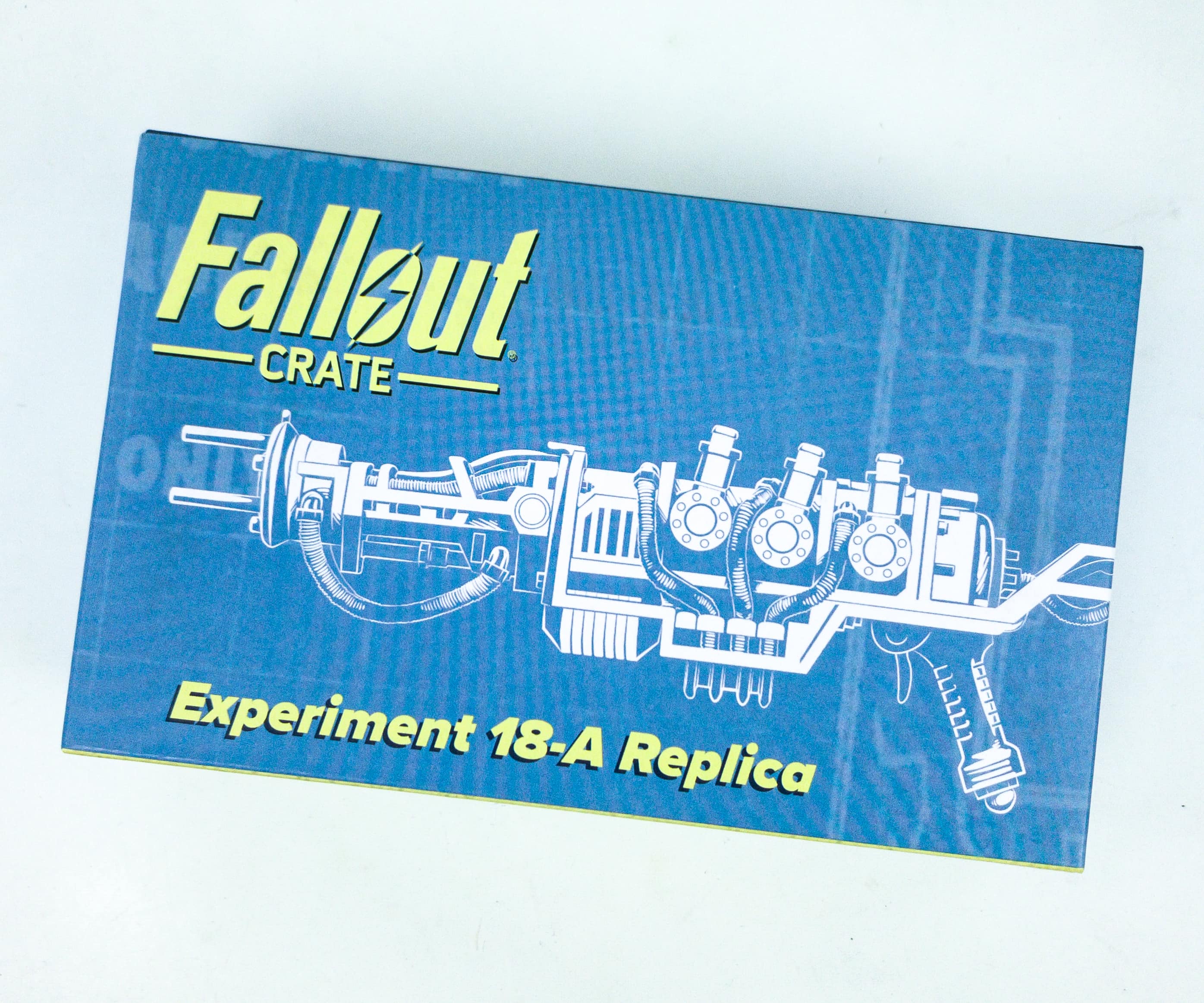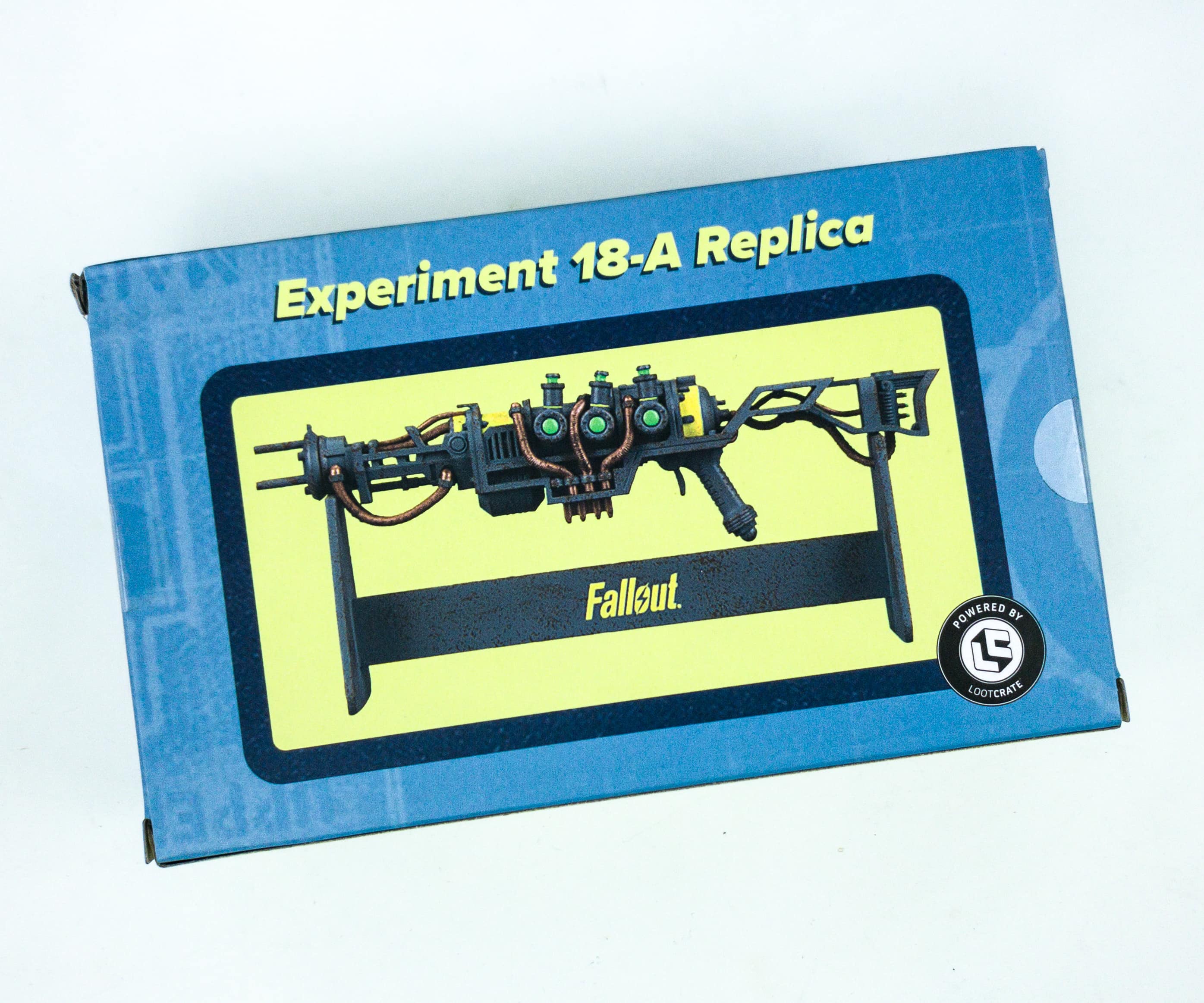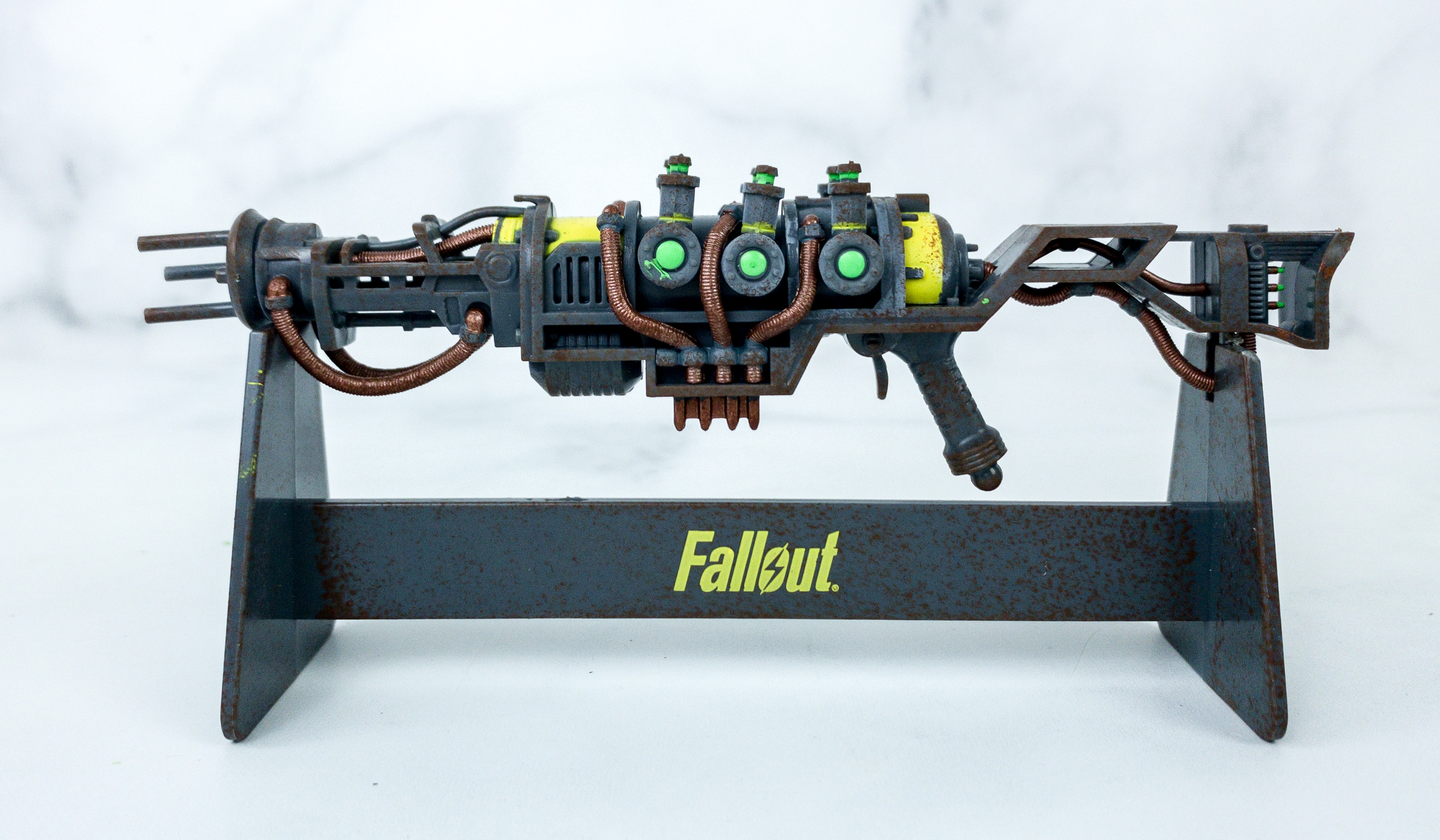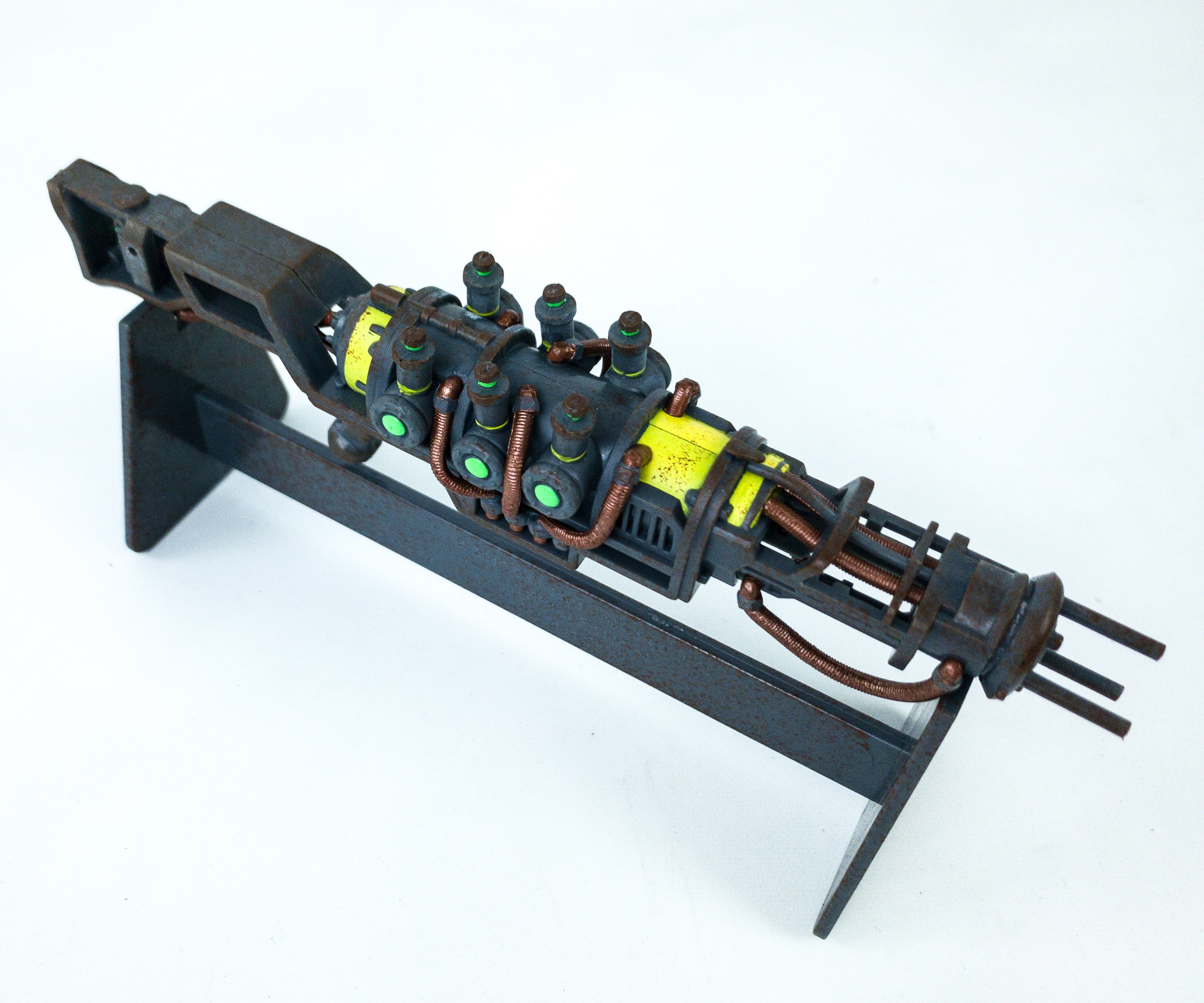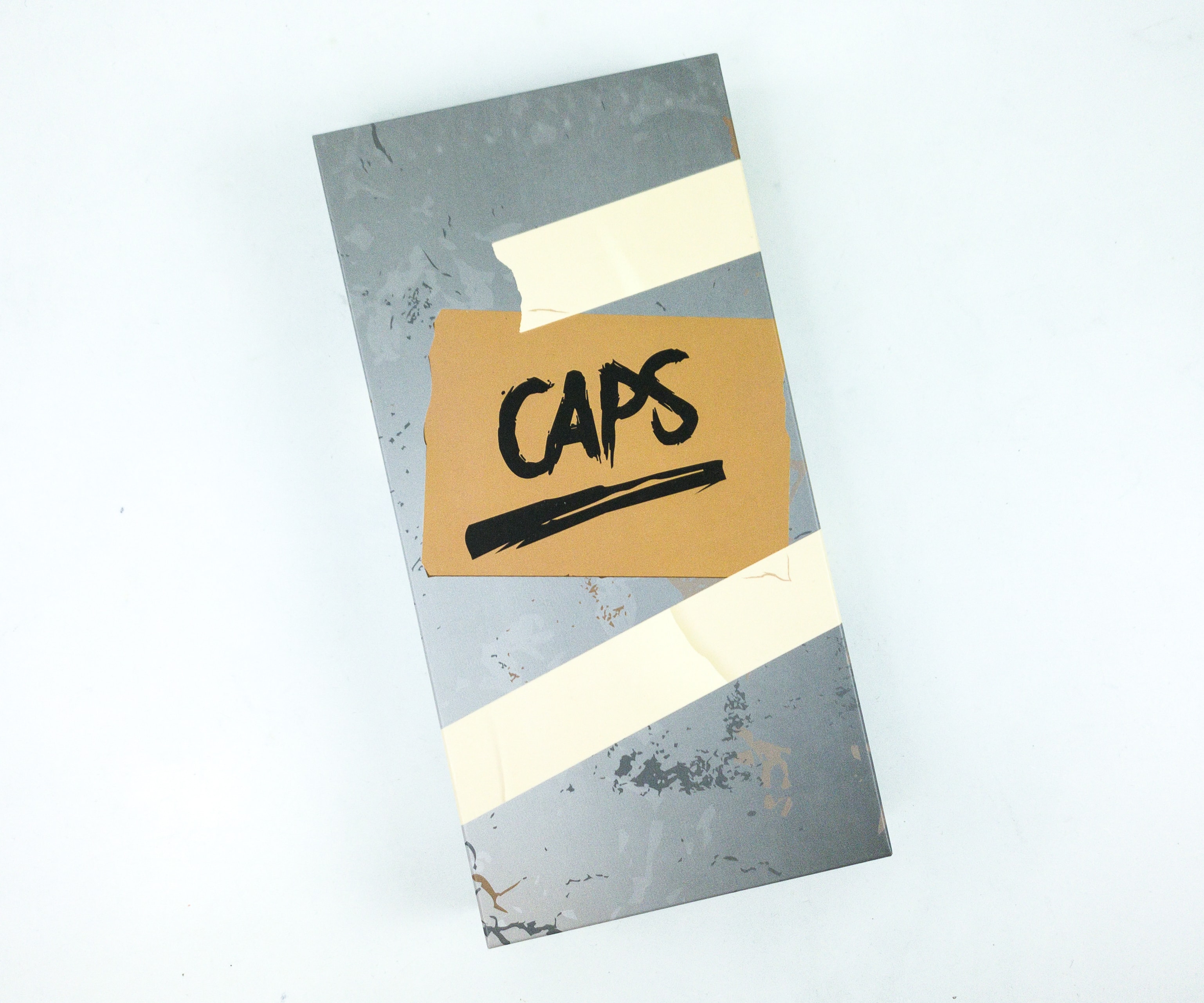 Fallout Nuka-Cola Checker Set. I thought this is just a simple box that contains a random item, or a set of used Nuka-Cola caps, but I was surprised that it contains more!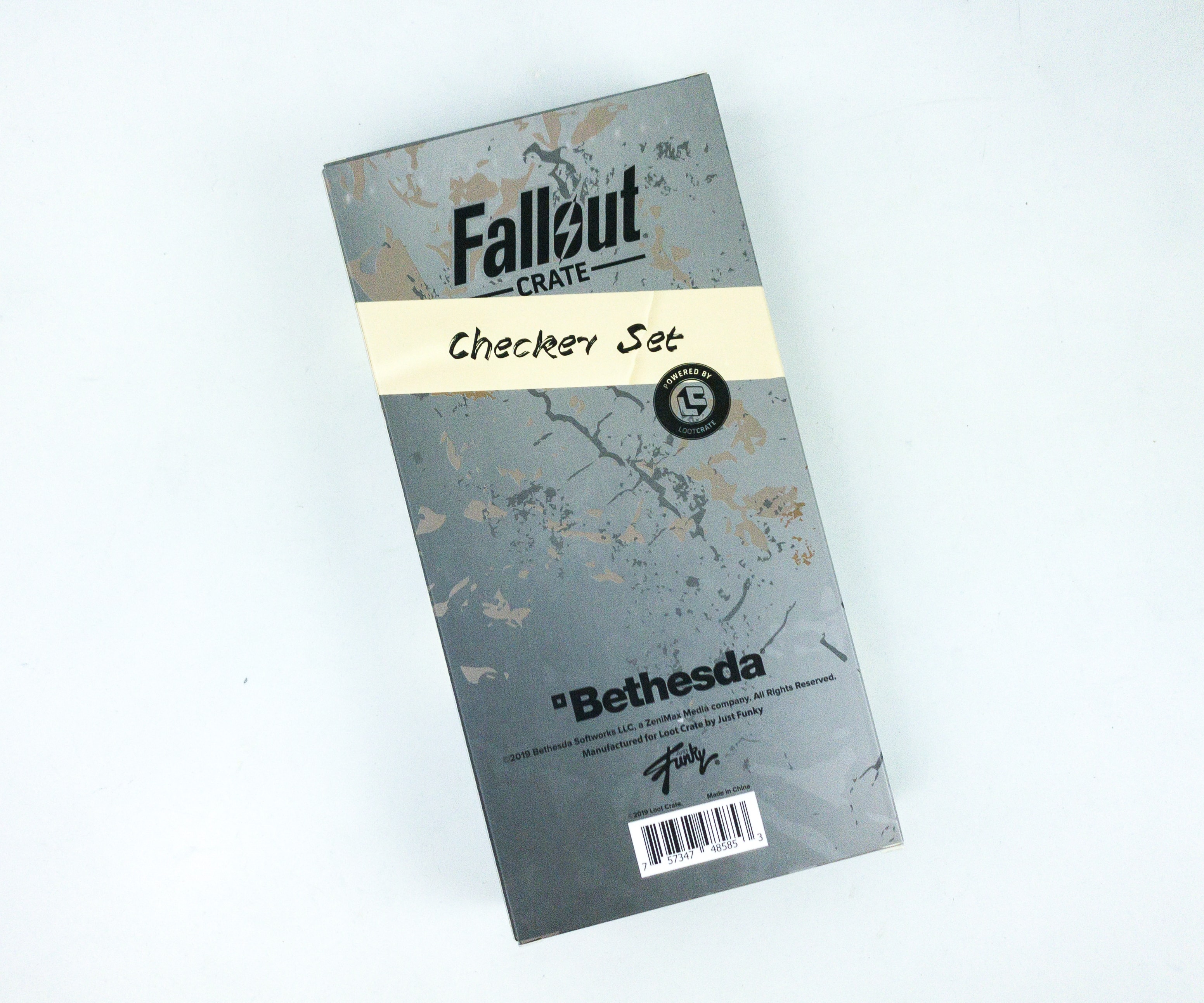 It's a checker set!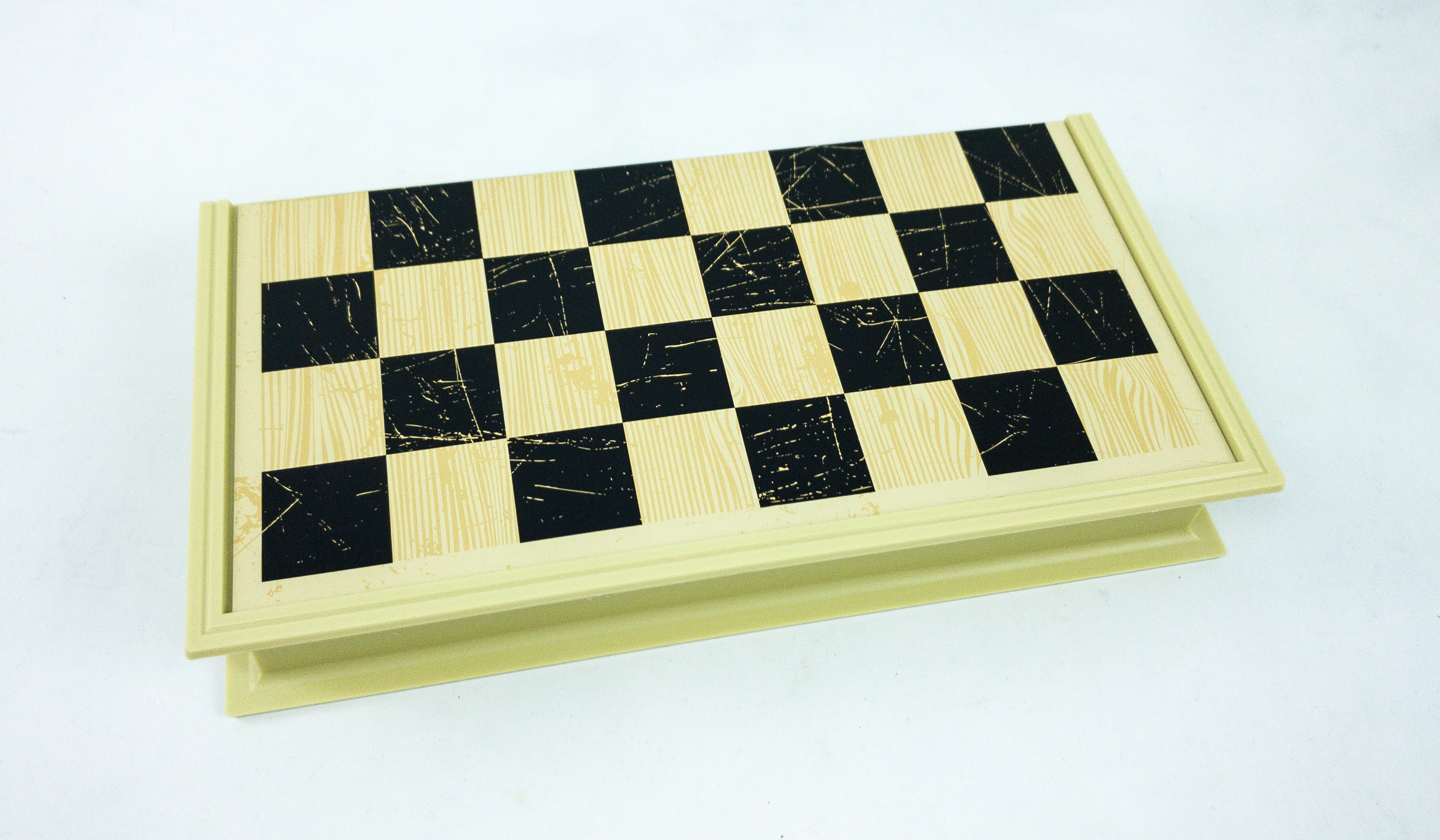 It comes with a classic black and white checkerboard that can be folded to serve as a containment for the game pieces, similar to a chessboard.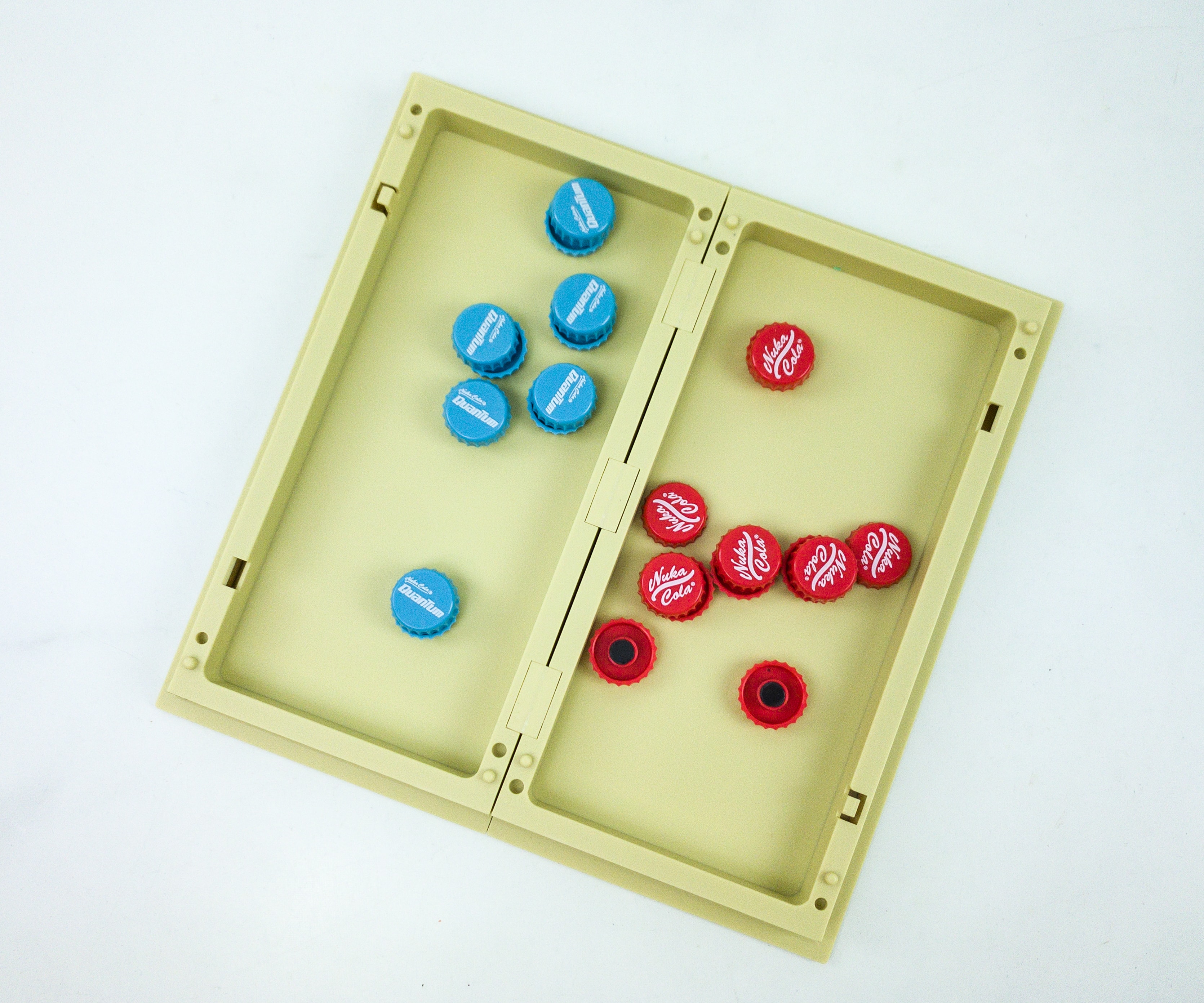 The game pieces are Nuka-Cola caps in red and blue!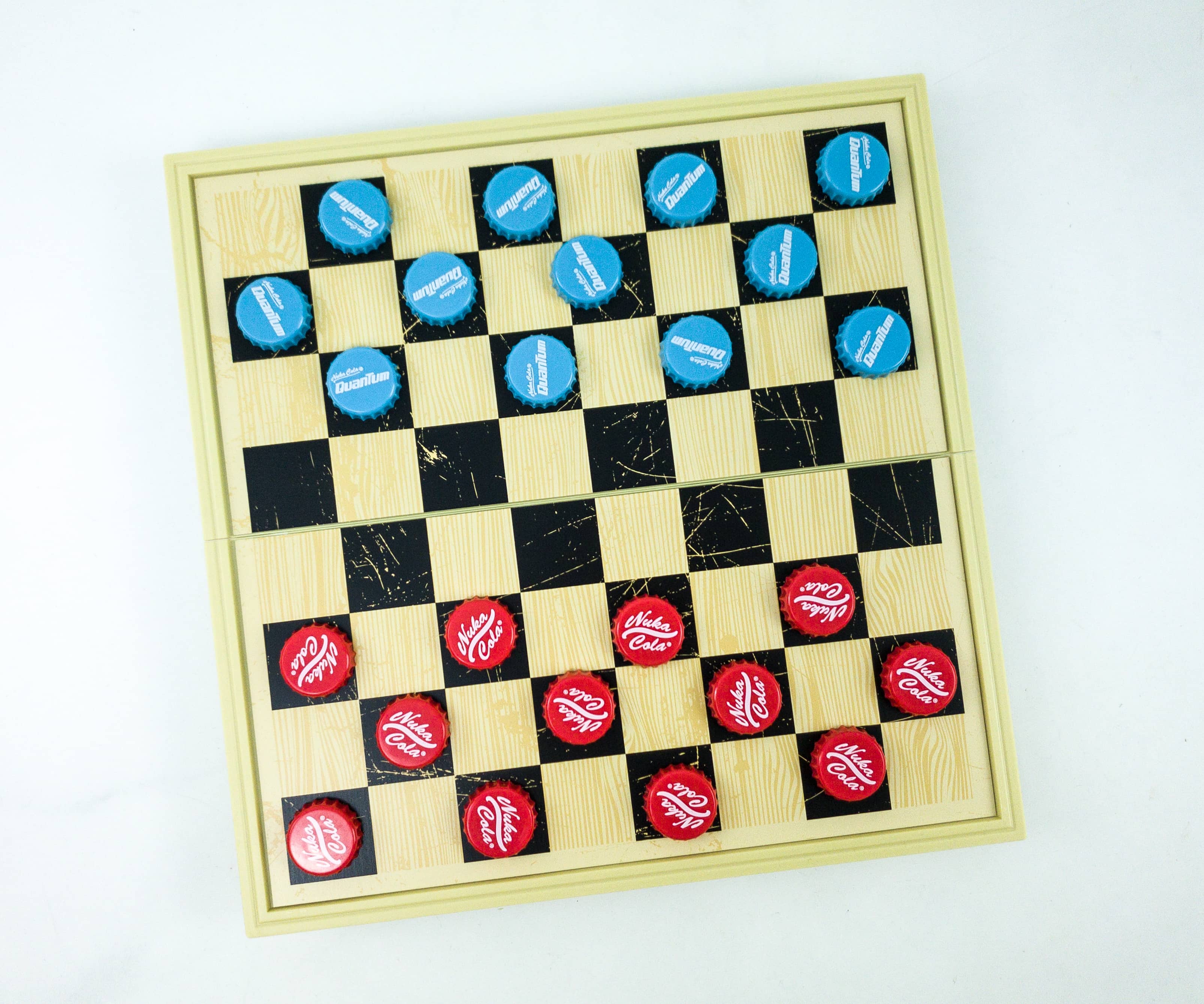 We're ready for a checkers game, and it's time to choose a color! This is really fun and the game is known to help develop problem-solving skills!
The box is so much cooler if not for the missing weapon replica.  The other items are cool, especially the Nuka-Cola checker, and the Liberty Prime Build-A-Figure. We are only waiting for the final piece from the upcoming box to finally complete it! I also like the skills pin.
We emailed Loot Crate's customer support about the missing replica and received this response:
The replica for the "Energized" August Fallout Crate is now the Experiment 18-A Replica. Sorry for any confusion we may have caused.
I wrote back to clarify that my box contained NO replica, and received this further response:
. The Tesla Rifle scale replica is now included in your October Fallout Crate.
After multiple emails and a conversation with a manager, I've been promised the Experiment 18-A Replica to be shipped in 6-8 weeks.
What do you think of this edition of Fallout Crate?