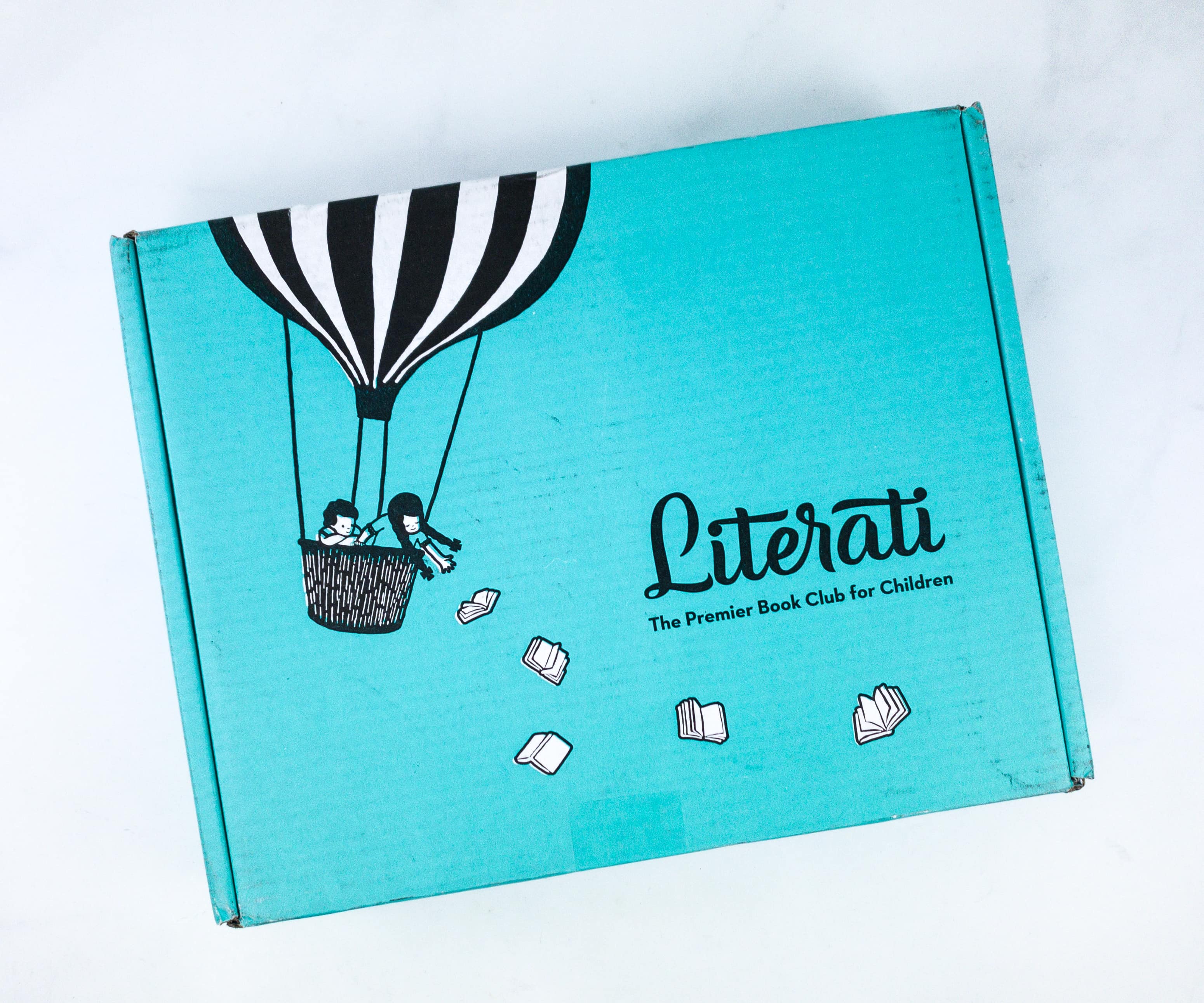 Literati is a monthly book subscription box for children that works similar to Stitch Fix. For a monthly fee of $9.95, you'll receive 5 books to try out for a week. You can purchase the ones you love and return the rest (in totally new condition) in the enclosed prepaid mailer (shipping is free in both directions).
You can get 5% off when you decide to keep all the books! There are also categories for each age bracket: Club Neo is for newborn to 1 year; Club Sprout is for children ages 2-3; Club Nova is for kids 4-6, and Club Sage is for those 7-8 years old.
This is a review of the Club Phoenix box for kids 9-12.
DEAL: Get $25 in account credit to put towards books when you sign up! USE THIS LINK to get the deal.
There are lots of books in store for us!
The contents are all neatly packaged.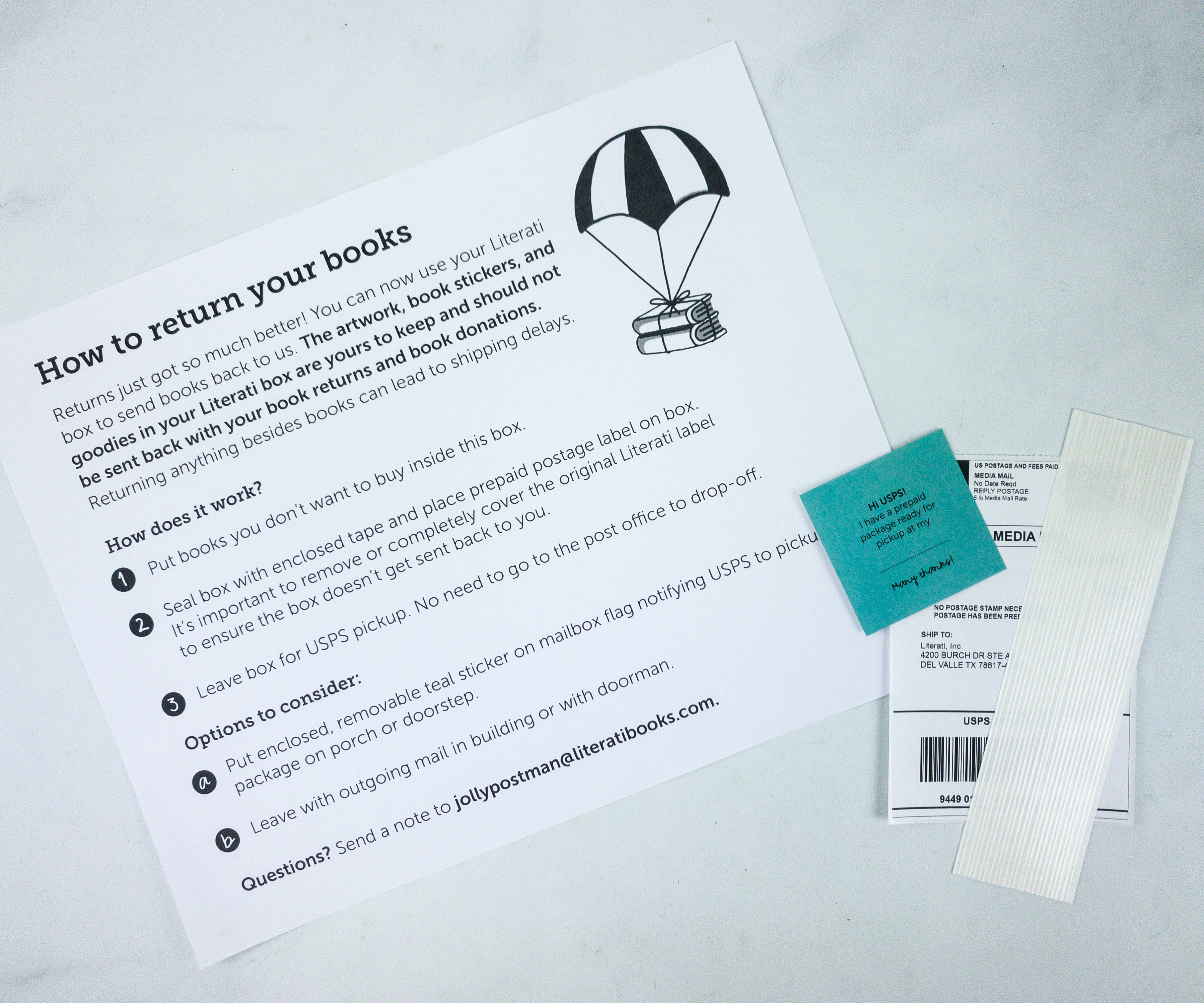 There's no longer a padded mailer. Instead, you can use the teal box itself if you want to return some of the books. You'll also receive a tape and a prepaid postage label for the box.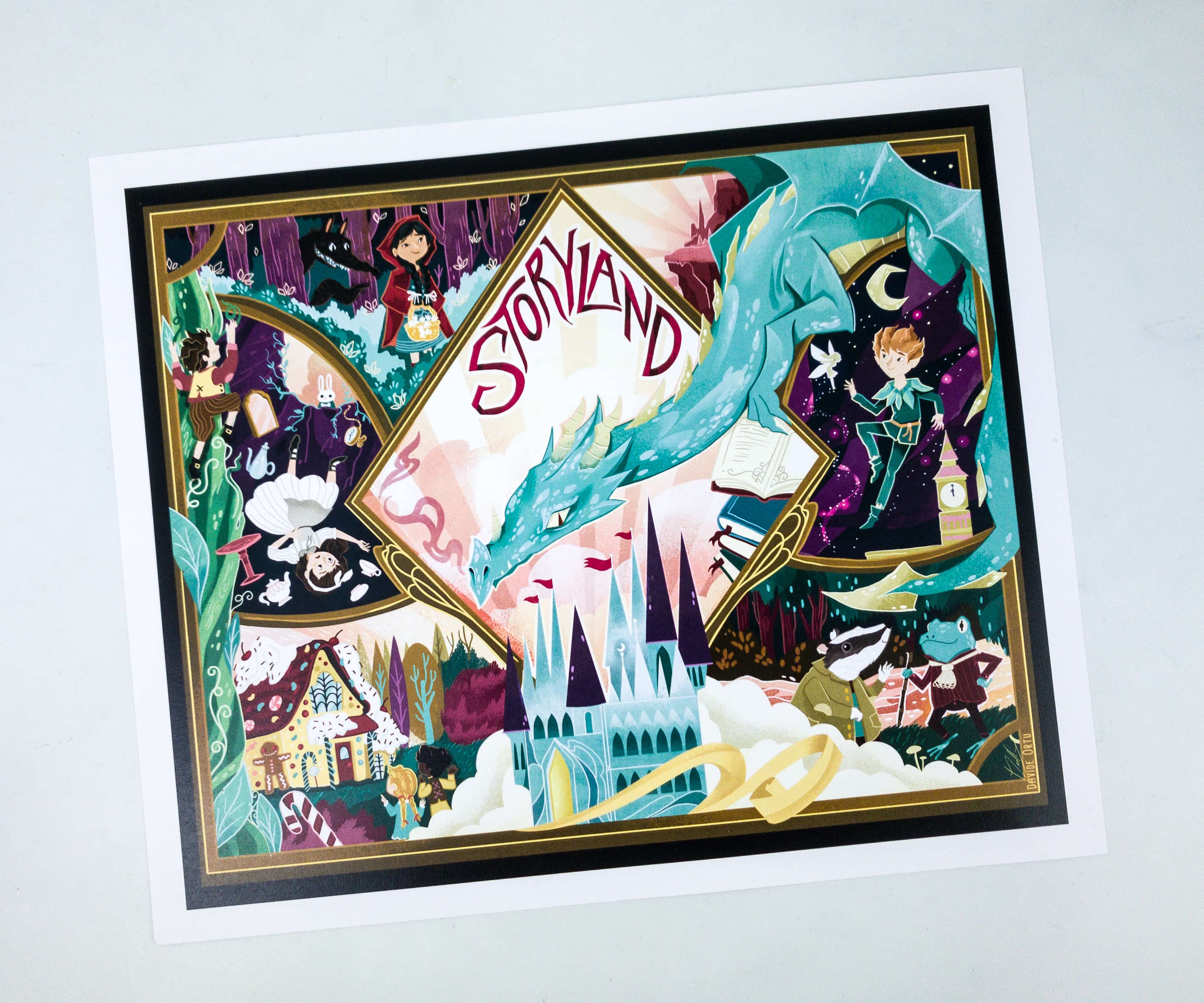 A full-size print comes with the box, along with free shipping. This month was card stock again! Also, the theme for this month is Storyland!
They included a sheet to help us label the books, and let others know that they're ours when we decide to keep them. They're really adorable!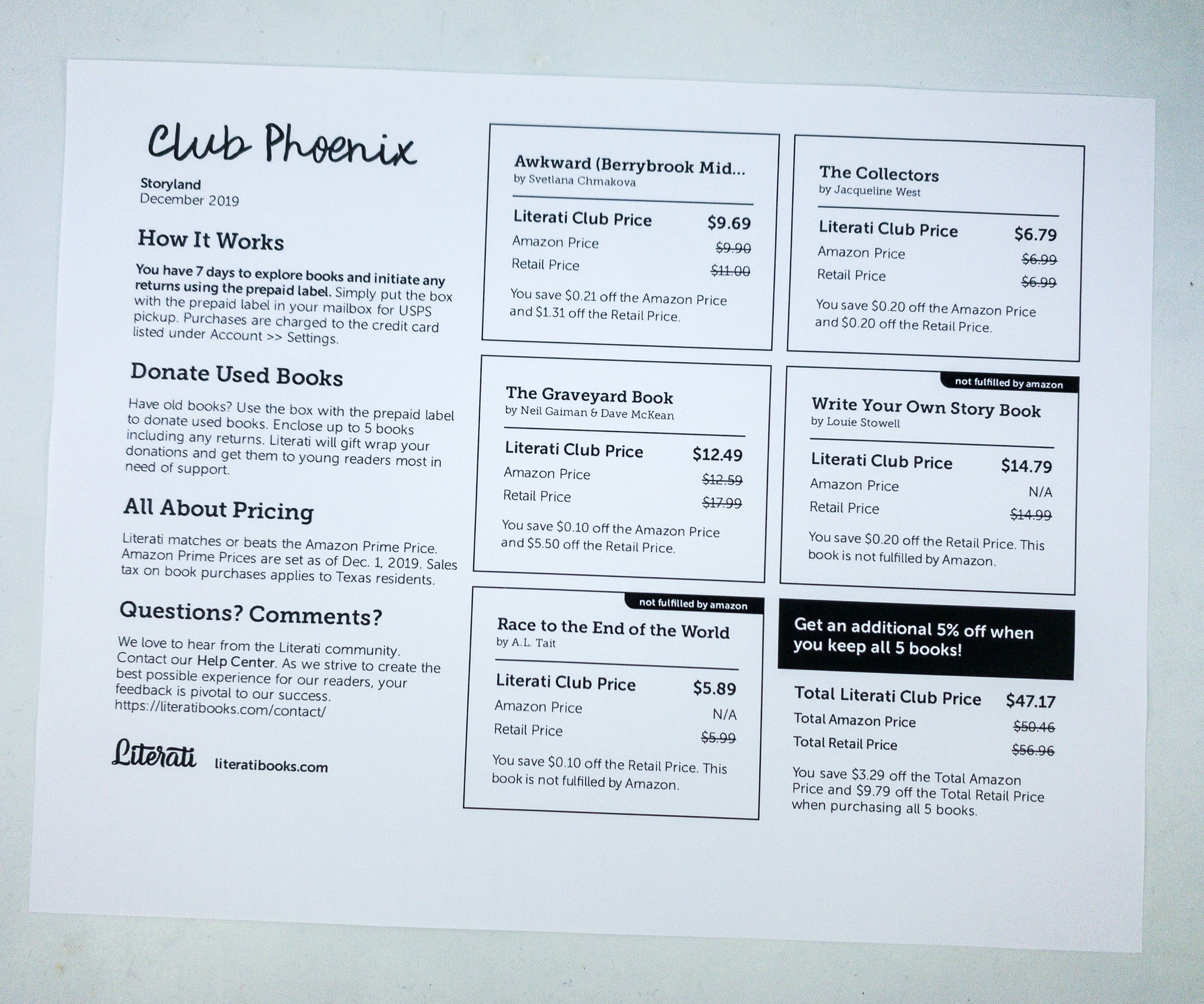 There's also a listing of the book prices. If you decide to keep everything, you'll get 5% off. The subscription has a $9.95 non-refundable fee.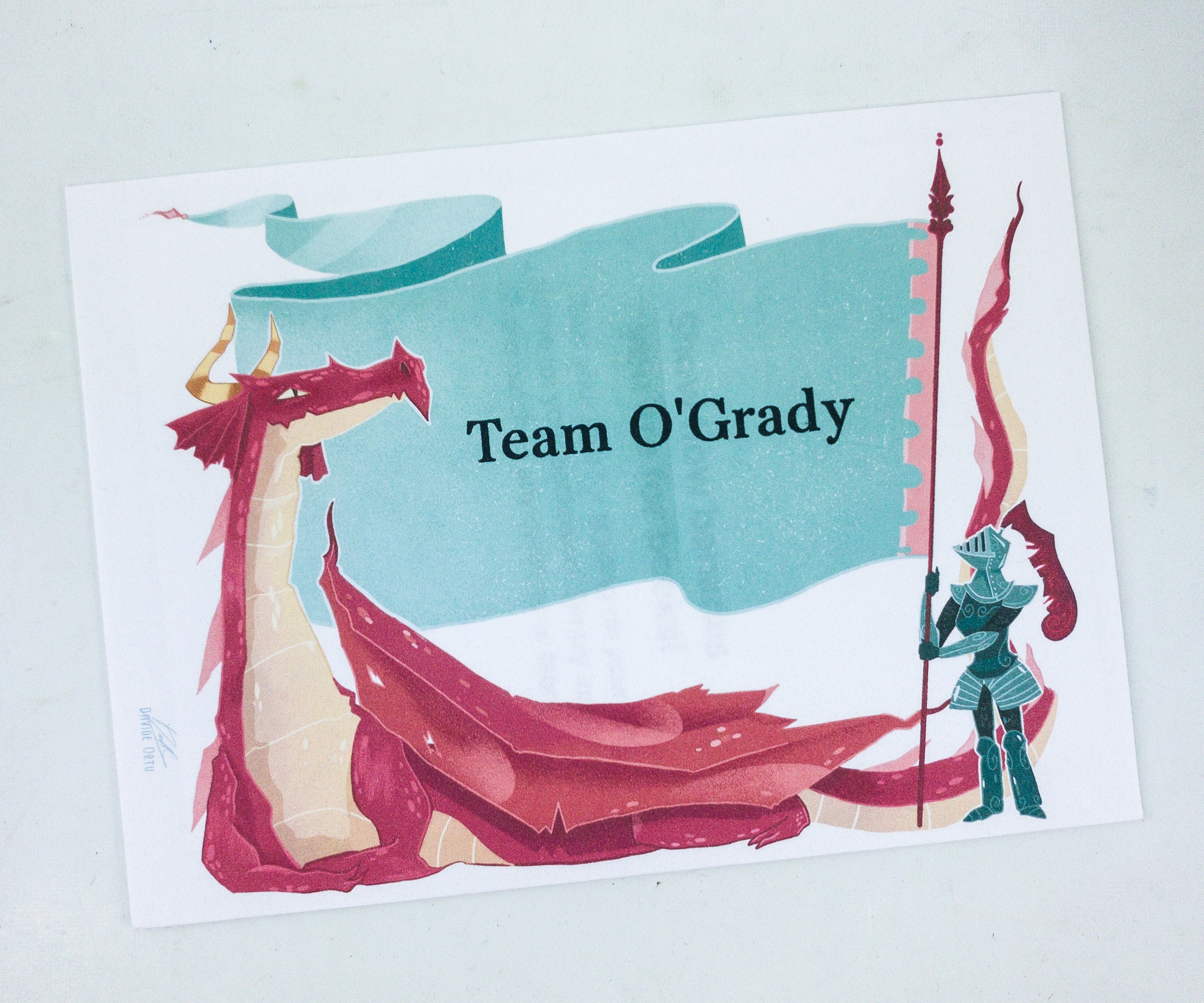 According to Literati "it covers shipping both ways, allows the curators to invite a new world-renowned illustrator each month to draw personalized bookplates and a unique print for members, and covers other themed surprises that are included in the box." It includes the shipping back and forth too.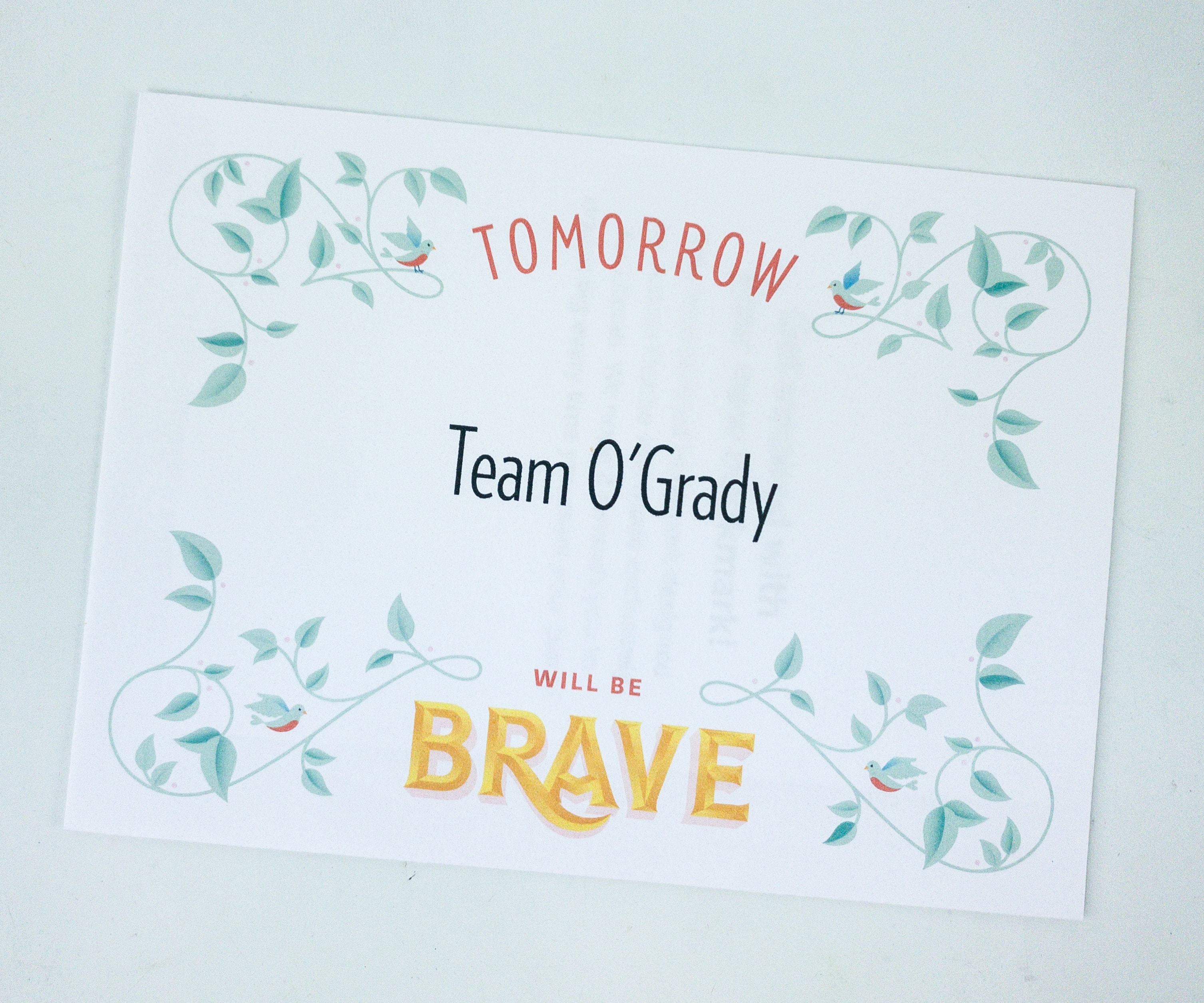 There's a cute note from Team Literati.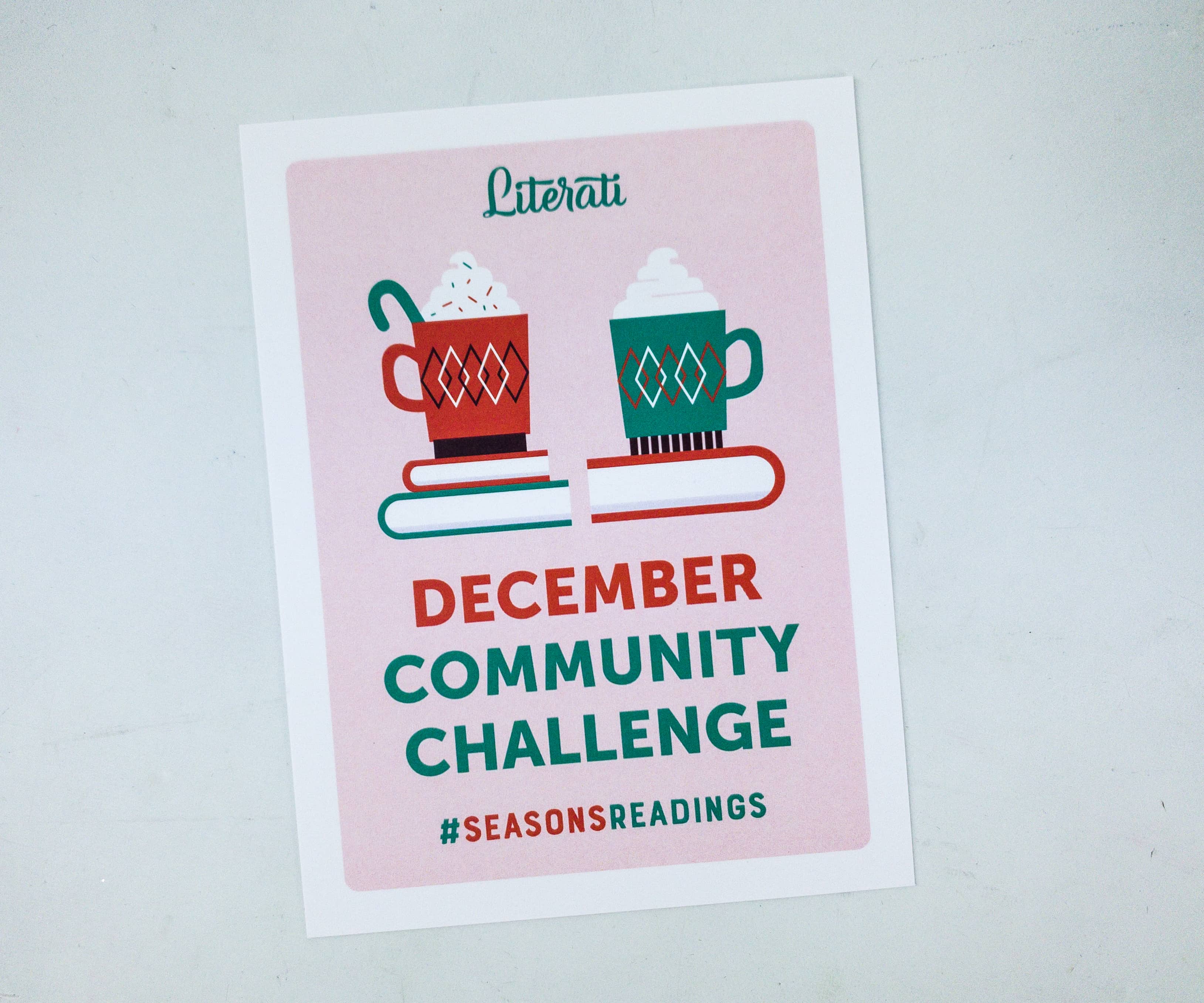 There's also an included December Community Challenge.
This month, the subscription challenges you to share the books you are reading this frosty winter month!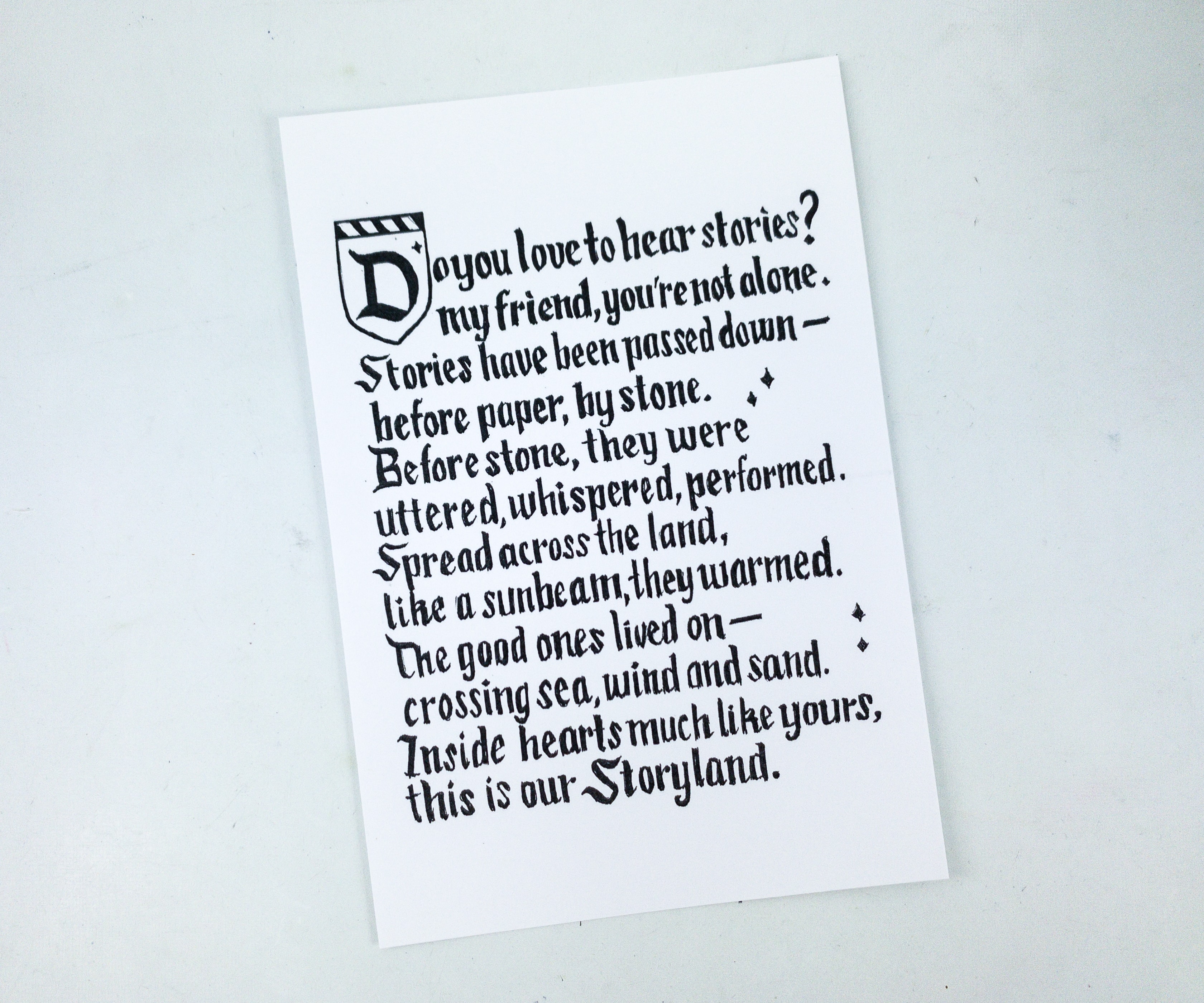 The card has a cute note at the back which is about this month's theme!
The box also included an iron-on patch and some instructions on how to use it.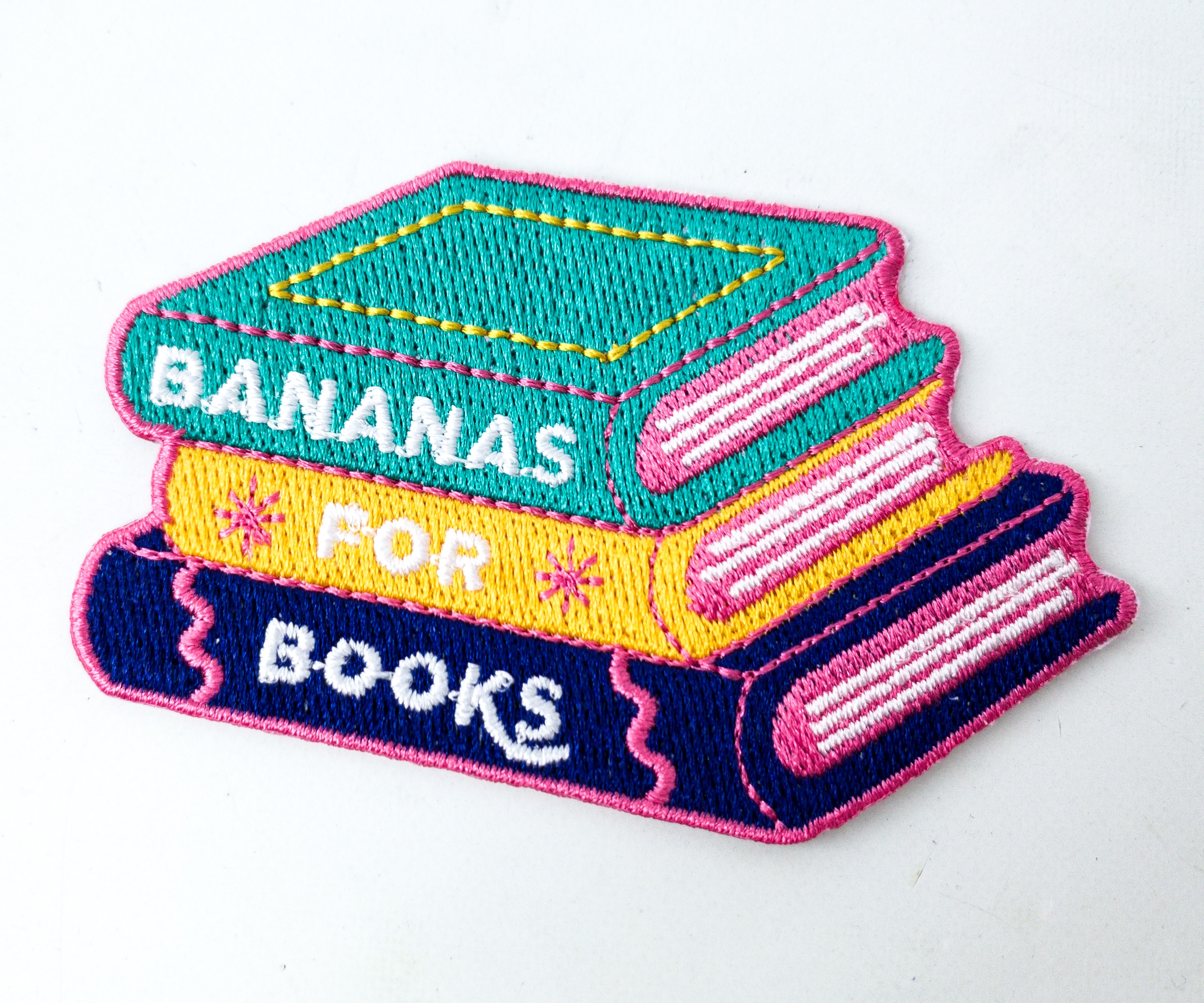 The iron-on patch features a stack of books and each spine has a print that makes up for the phrase "Bananas For Books". This will look good on a denim jacket, a bag, or a cap!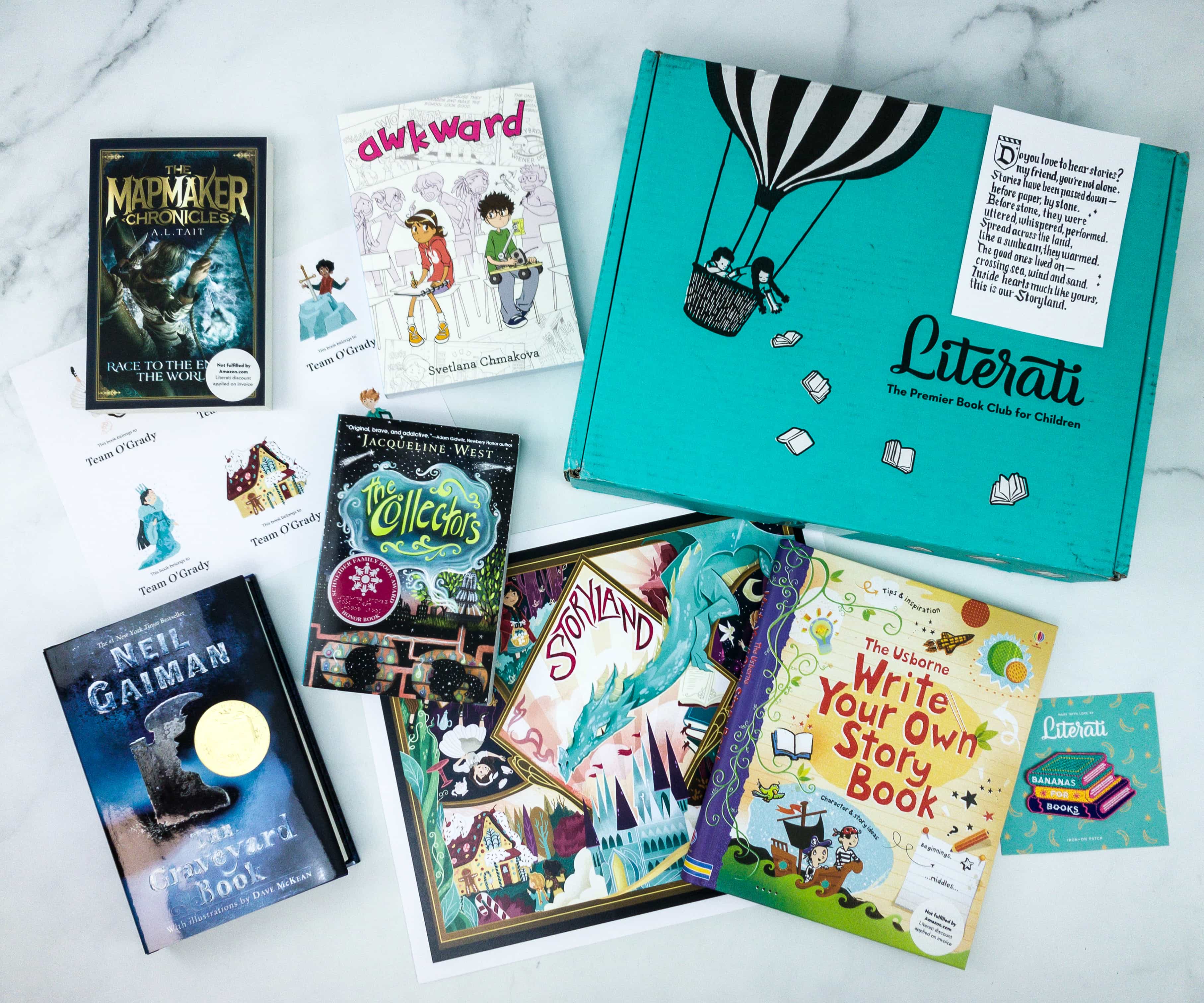 Everything in the box!
The Usborne Write Your Own Storybook by Louie Stowell ($10.75)
Aspiring young writers will love this fun activity book full of hints, tips and handy tasks for writing breath-taking stories. The first half of the book is full of writing tips, techniques and methods to make every story a masterpiece, with helpful activities on coming up with ideas, writing from different points of view and creating characters, settings and story lines. The second half of the book is full of story themes to write about, from murder mysteries to tales from outer space. With lots of lined space to fill, each activity comes with suggestions for characters, settings and objects to write into the story as well as questions to prompt the imagination.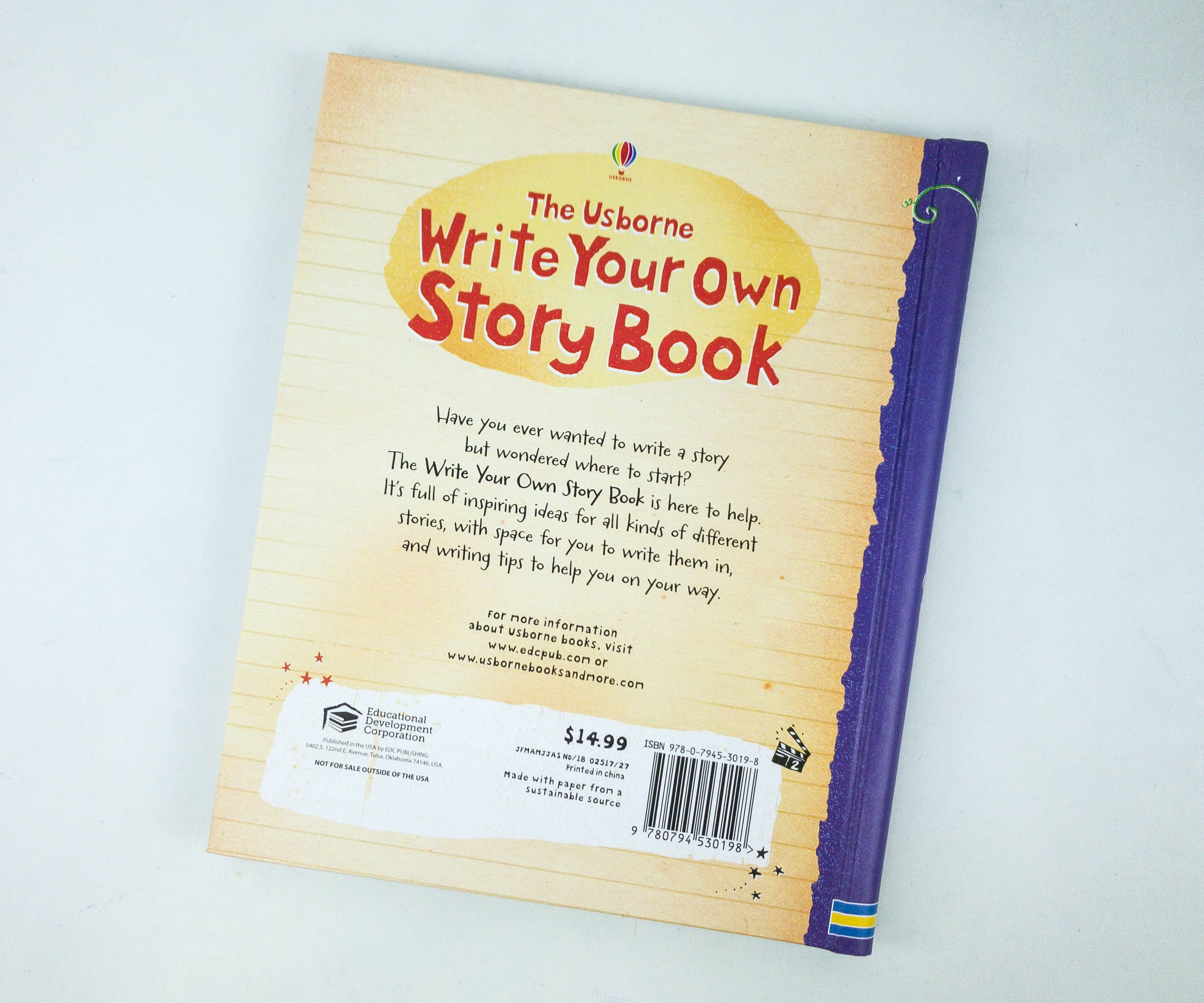 My kids got really hyped-up when they saw this book! Children are imaginative and creative, and this book helps with enhancing those skills!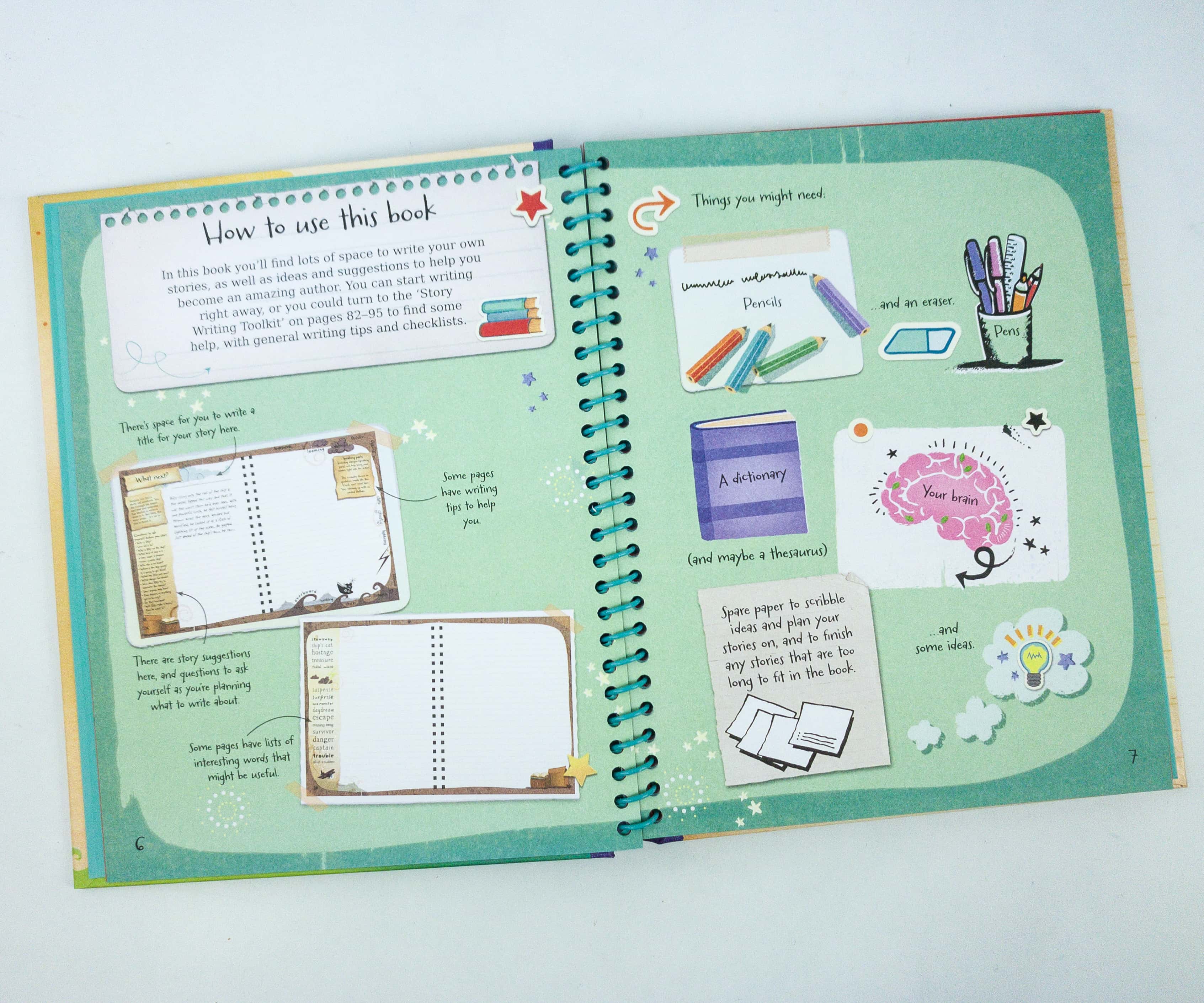 The first pages include instructions on how to use this helpful book. We also love the colorful and easy-to-follow approach.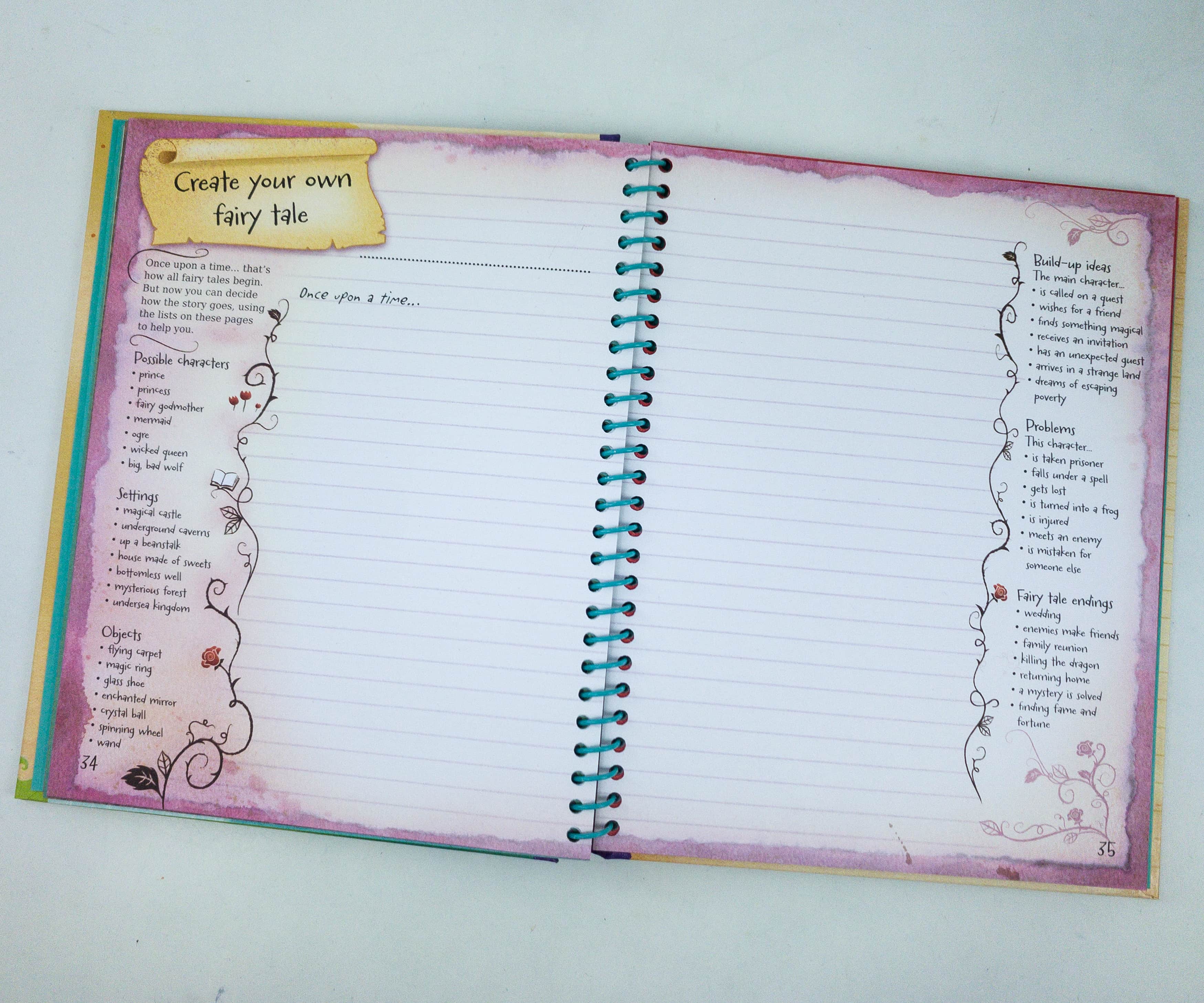 Also, the first half of the book contains tips, methods, and techniques on how to write great stories, while the second half is where you can apply all that you have learned from the first few pages.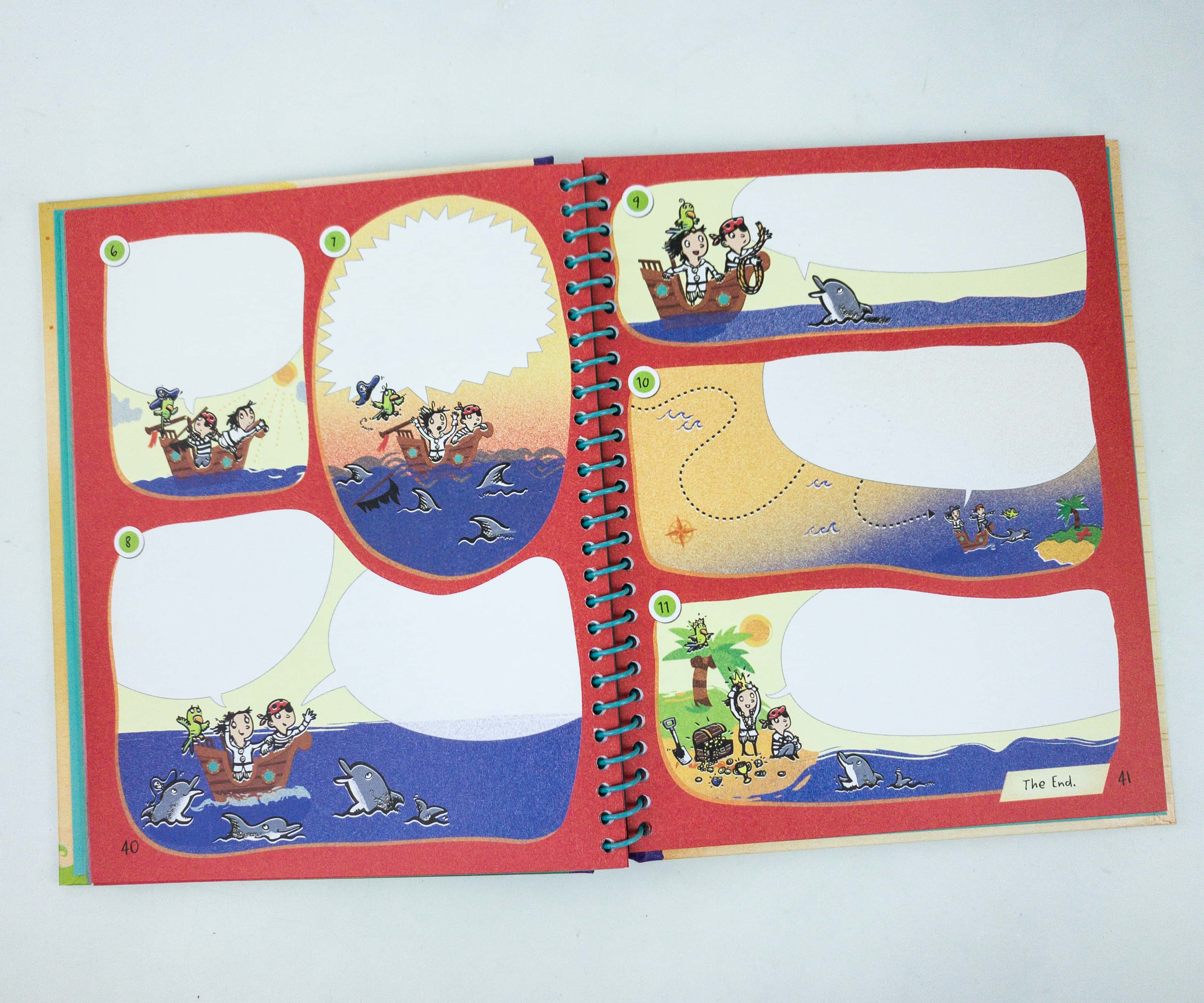 There are lots of story themes to write about, like murder mysteries, pirates of the sea, and even outer space. My kids had fun taking turns in making their own stories!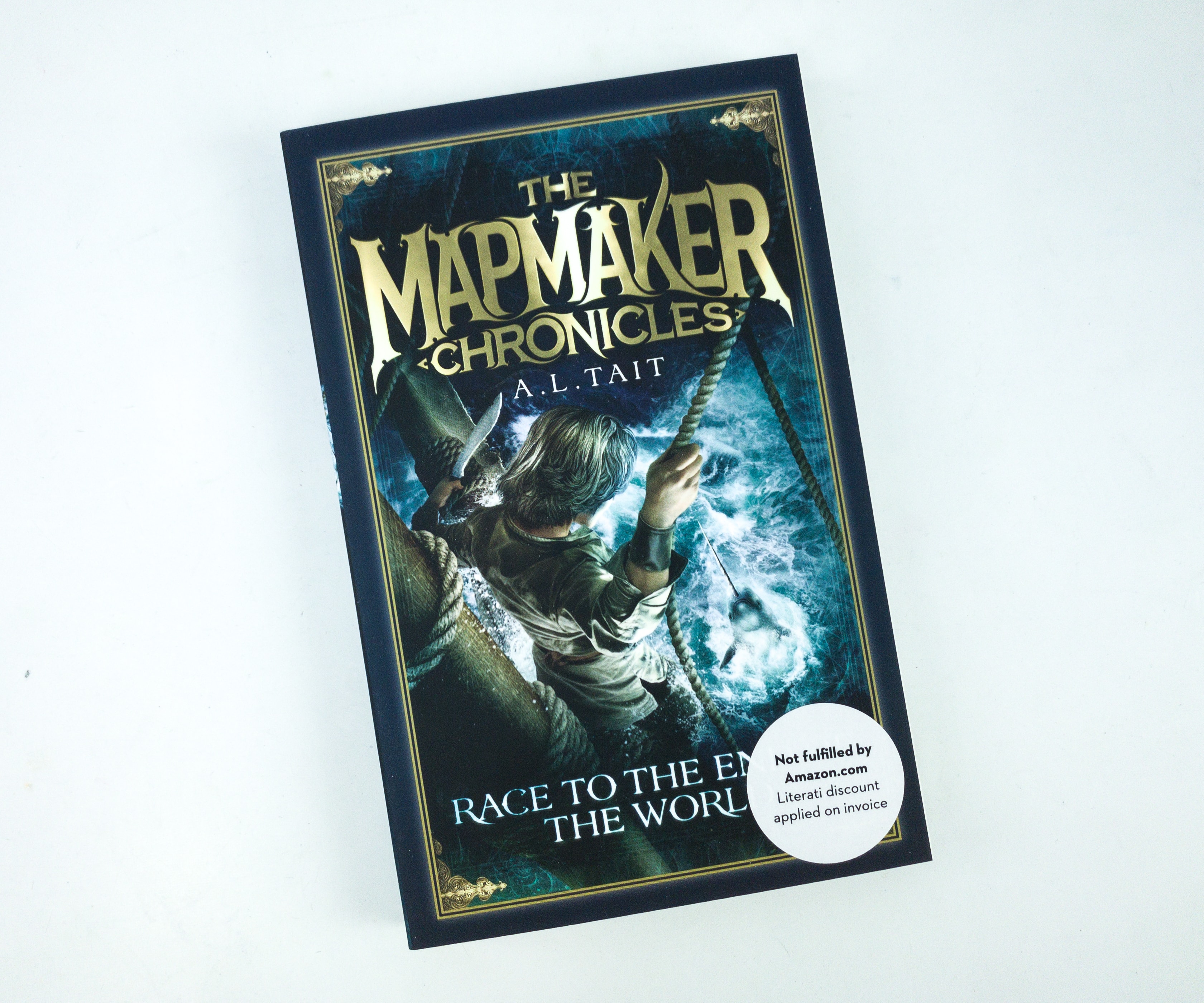 The Mapmaker Chronicles #1: Race to the End of the World by A.L. Tait ($5.89)
Adventure and danger lie just off the edge of the map in this swashbuckling trilogy.

Quinn's older brothers may long for adventure, but he is content with his quiet life on the farm. Destiny, however, has other plans.

The king is determined to create the first map of the world and has scoured the kingdom for boys who could become mapmakers. When Quinn is chosen for the king's training school, he's amazed – but that is nothing compared to his shock when he is selected as one of the three mapmakers and finds himself on board a ship, competing for the big prize.

So begins Quinn's reluctant journey deep into the unknown, with only his photographic memory and skills learned on the farm to help him. He's on a ship captained by a slave, with a stowaway girl on board – and a mysterious sea monster that seems to be following them. Hot on their trail are the other competitors for the king's prize, who will stop at nothing to win.

Perfect for readers who love stories filled with adventure and suspense, The Mapmaker Chronicles are one-part fantasy, one-part quest, one-part high-seas action. Filled with strong, feisty characters who learn resilience, perseverance and the importance of friendship, each book transports readers to faraway lands.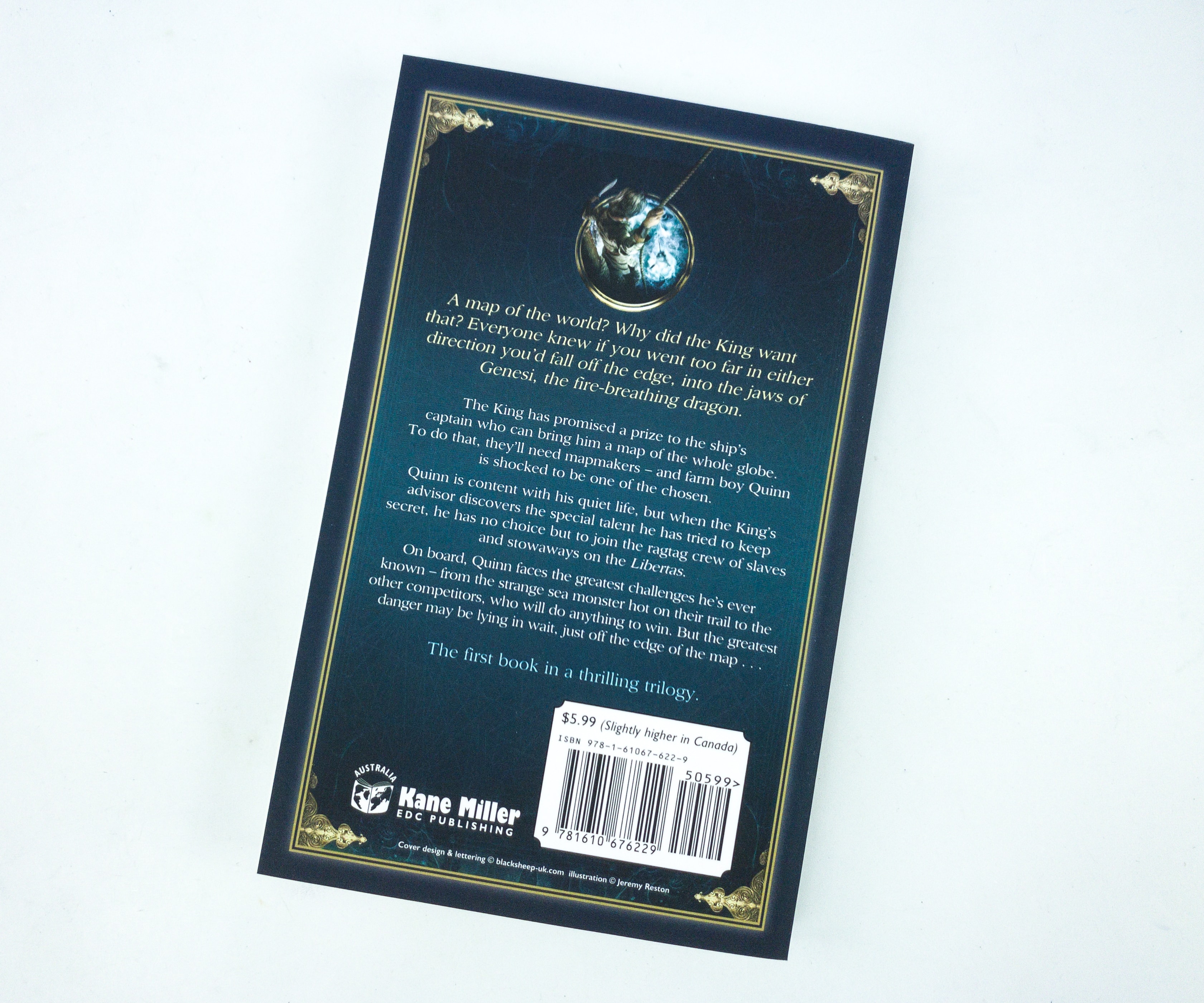 It's the first book of a trilogy! In the story, the King wanted a map of the world. However, to make it, there are lots of challenges and, once they fall off the edge, they'll meet the fire-breathing dragon, Genesi.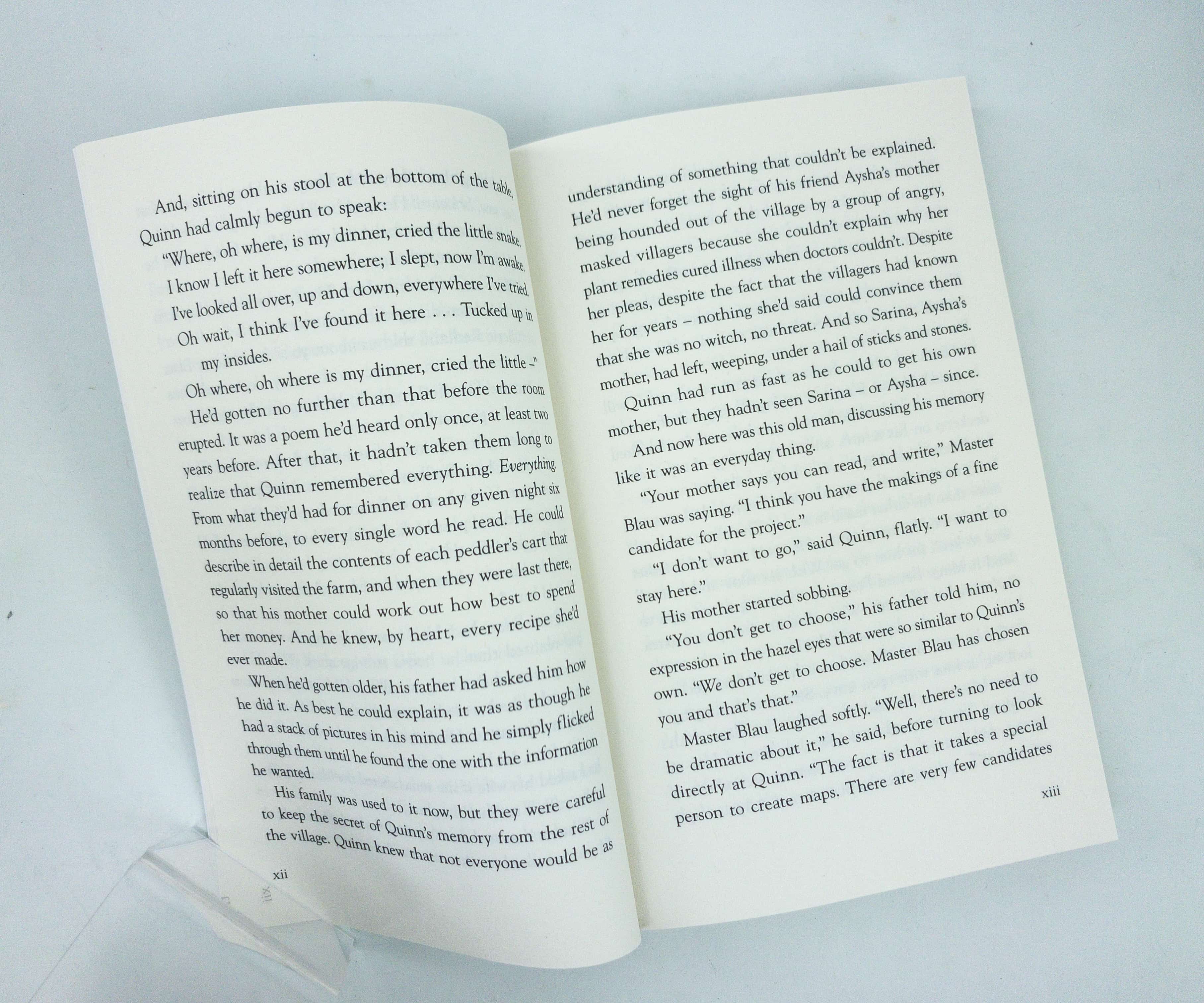 The characters of the story are realistic and unique. We love the farm boy named Quinn, who loves his peaceful and quiet life but was forced to embrace the challenges that he's facing when he was chosen to be one of the King's mapmakers.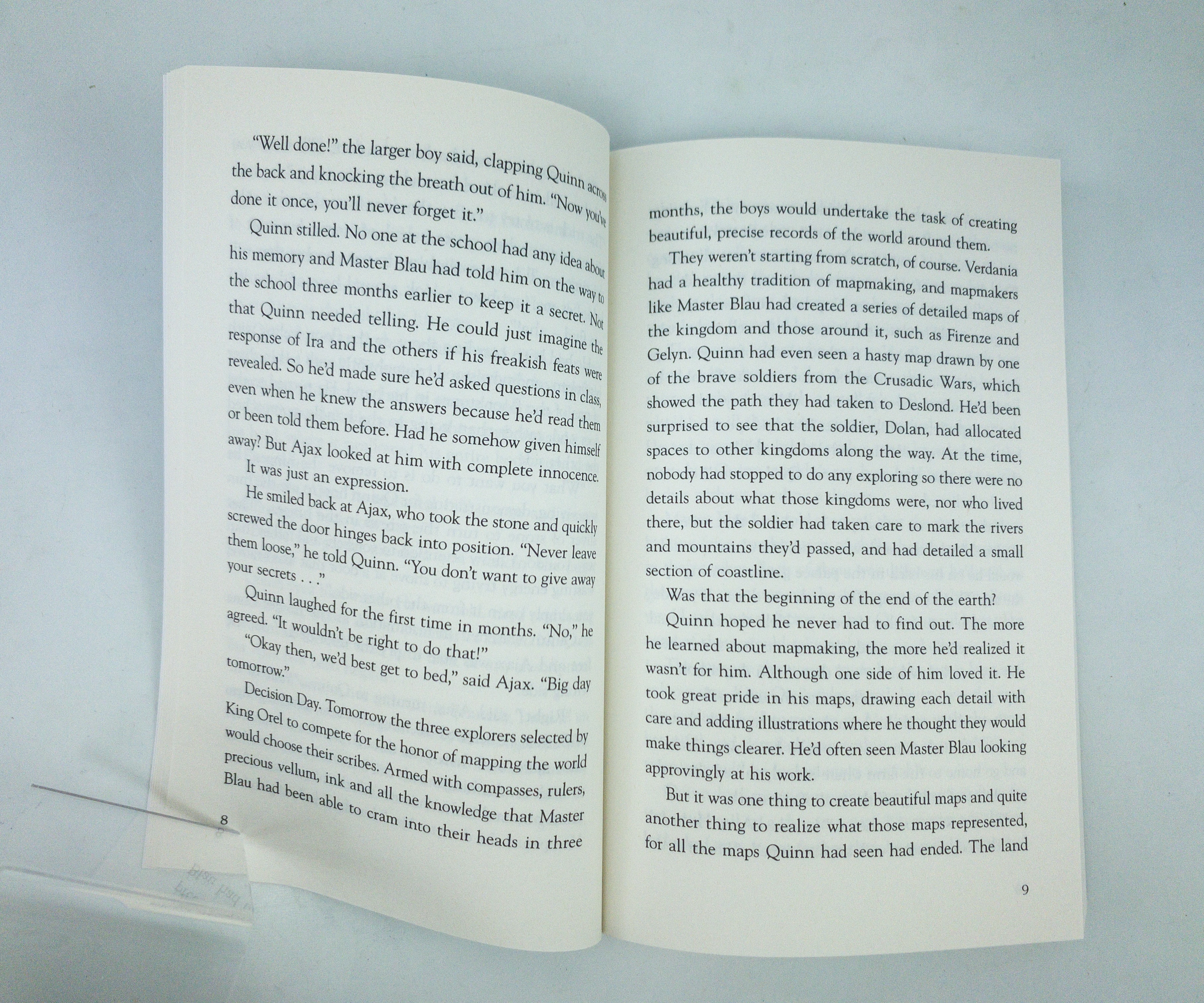 The book may not contain colorful images or illustrations, but the vocabulary used and the writing style is interesting enough for the kids! The story is so amazing and thrilling!
The Collectors by Jacqueline West ($7.18)
2019 Schneider Family Book Award Honor Book

"Original, brave, and addictive."—Adam Gidwitz, bestselling author of the Newbery Honor Book The Inquisitor's Tale

Even the smallest wish can be dangerous. That's why the Collectors are always keeping watch.

Fast-paced, witty, and riveting, this contemporary fantasy adventure has magic woven through every page. The Collectors begins an enchanting two-book series from Jacqueline West, the New York Times–bestselling author of The Books of Elsewhere series. For fans of Serafina and the Black Cloak, The Isle of the Lost, and The Secret Keepers.

Van has always been an outsider. He's hard of hearing, collects trinkets, and lives with his single mother—an opera singer with a huge personality. Then one day, Van notices a girl stealing pennies from a fountain, and everything changes. He follows the girl, Pebble, and uncovers an underground society full of wishes and the people who collect them. Not all wishes are good and even good wishes often have unintended consequences, and the Collectors have made it their duty to protect us. But they aren't the only ones who have their eyes on the world's wishes—and they may not be the good guys, after all.

Jacqueline West spins a story about friendship, magic, and the gray area between good and evil. The Collectors is for fans of Cassie Beasley's Circus Mirandus and Jonathan Auxier's The Night Gardener. Booklist calls it, "A brilliant fantasy adventure exploring the consequences of getting what you wish for."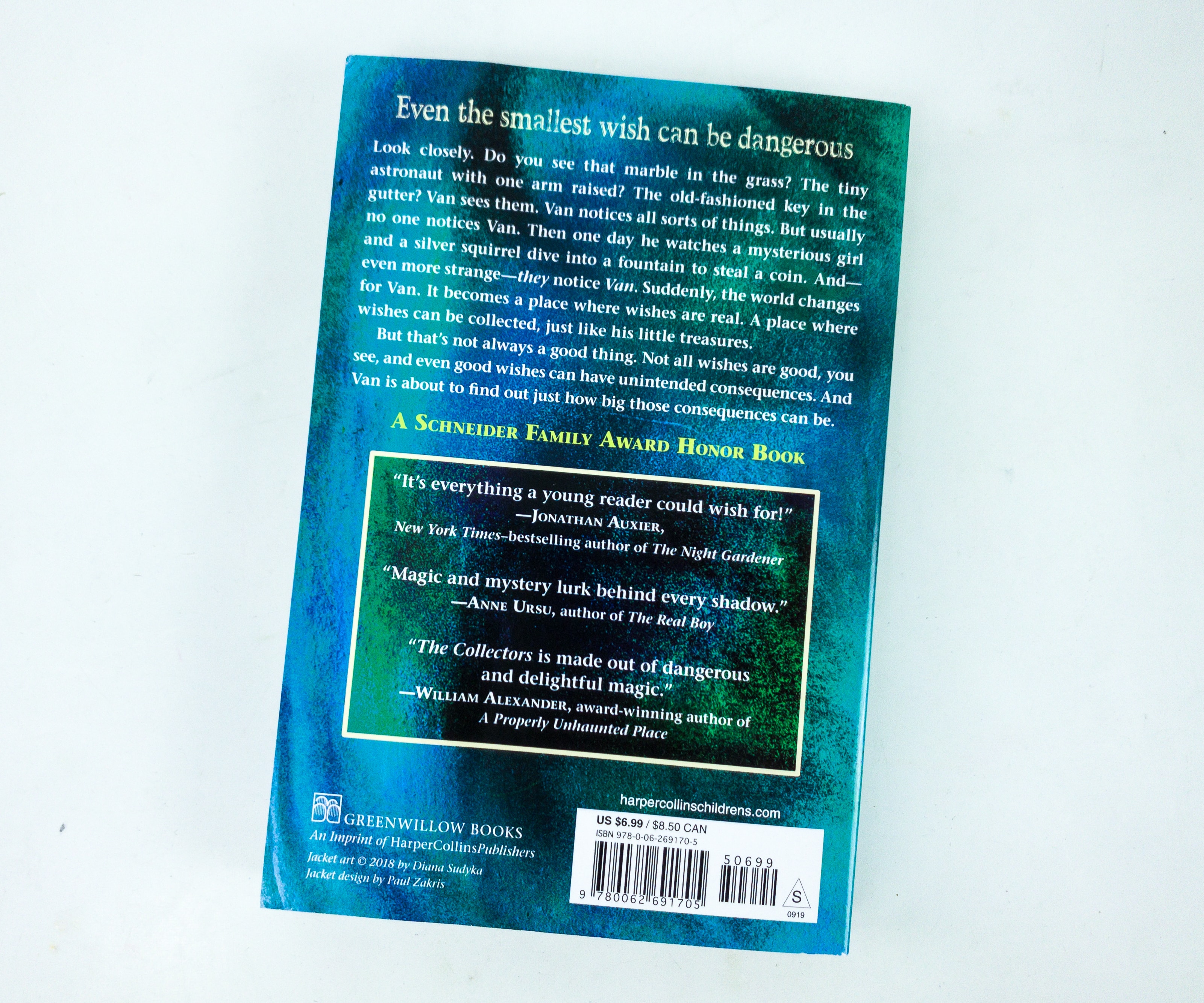 This is a Scheineder Family Award Honor Book, and you can also find some great reviews from known authors listed at the back cover.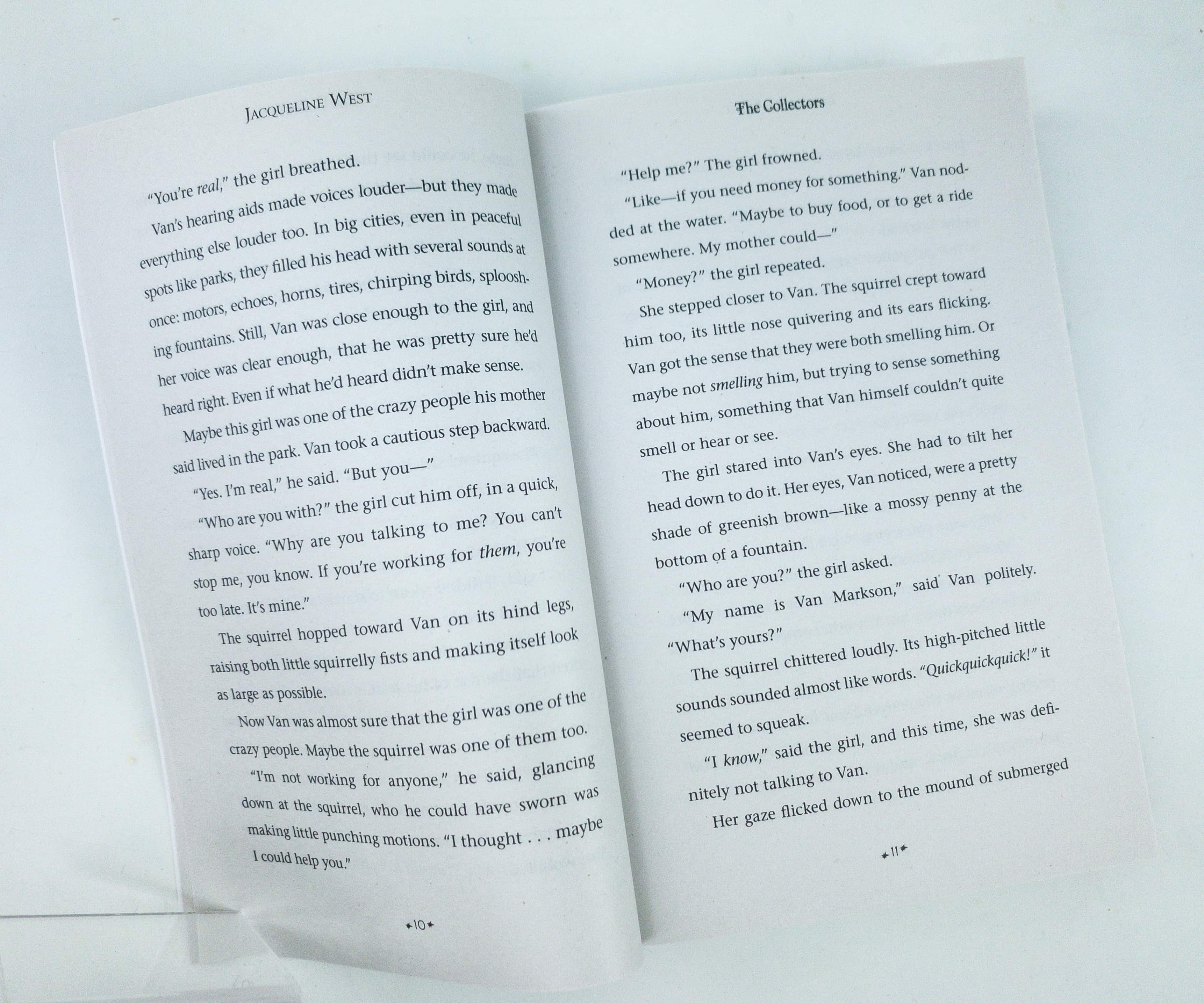 It's a great read for anyone into fantasy reads! There's also a bit of drama and suspense that kept us excited until the very end.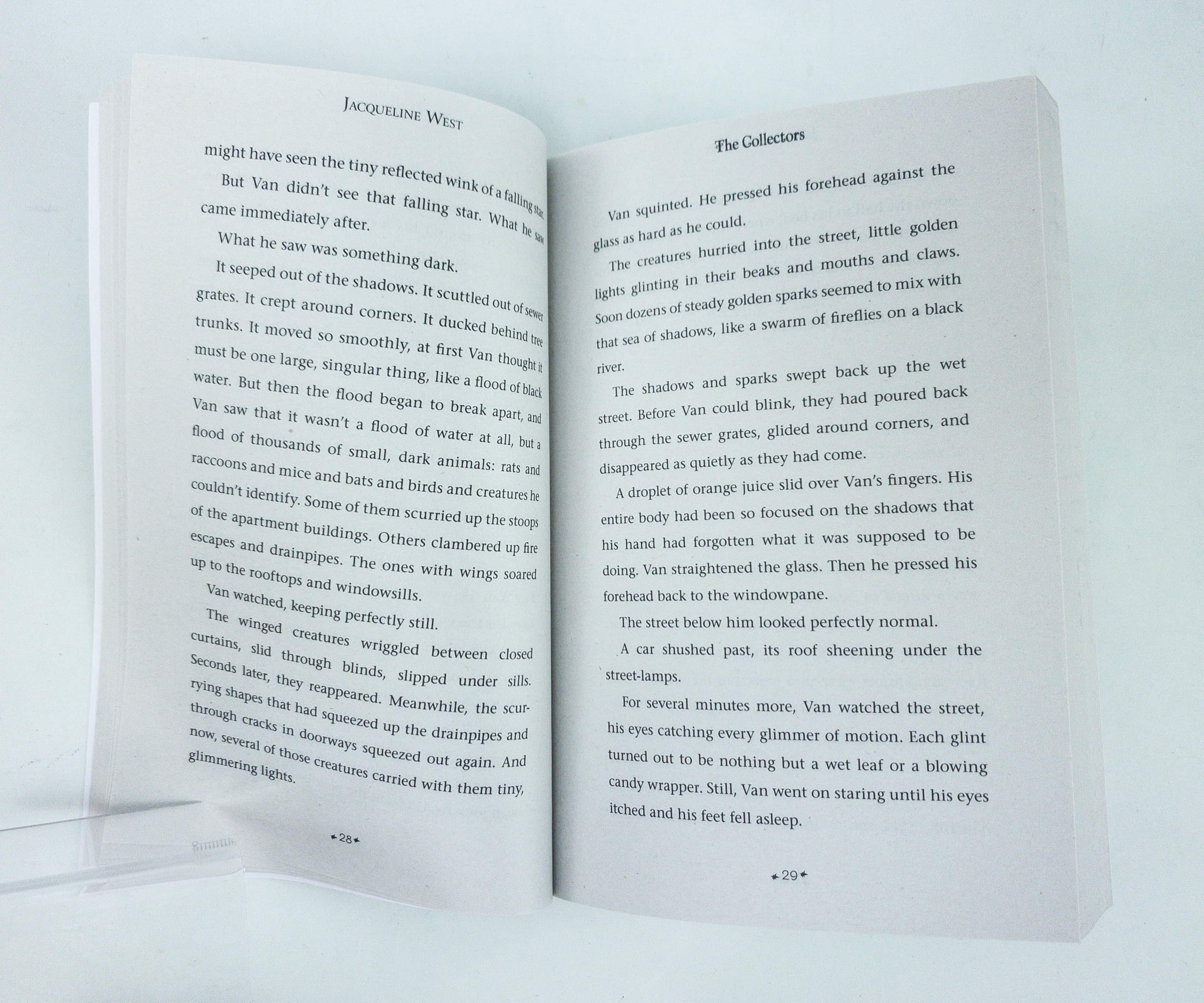 Through this story, my kids understood that some wishes don't come true for a reason, and sometimes it could even be for their own good. This is really a unique adventure story!
Awkward by Svetlana Chmakova ($20.90)
Cardinal rule #1 for surviving school: Don't get noticed by the mean kids.

Cardinal rule #2 for surviving school: Seek out groups with similar interests and join them.

On her first day at her new school, Penelope–Peppi–Torres reminds herself of these basics. But when she trips into a quiet boy in the hall, Jaime Thompson, she's already broken the first rule, and the mean kids start calling her the "nerder girlfriend." How does she handle this crisis? By shoving poor Jaime and running away!

Falling back on rule two and surrounding herself with new friends in the art club, Peppi still can't help feeling ashamed about the way she treated Jaime. Things are already awkward enough between the two, but to make matters worse, he's a member of her own club's archrivals–the science club! And when the two clubs go to war, Peppi realizes that sometimes you have to break the rules to survive middle school!
The graphic novel is about a girl, Penelope "Peppi" Torres who just want to survive middle school by following two cardinal rules: don't get noticed by the mean kids, and seek out groups with similar interest and join them.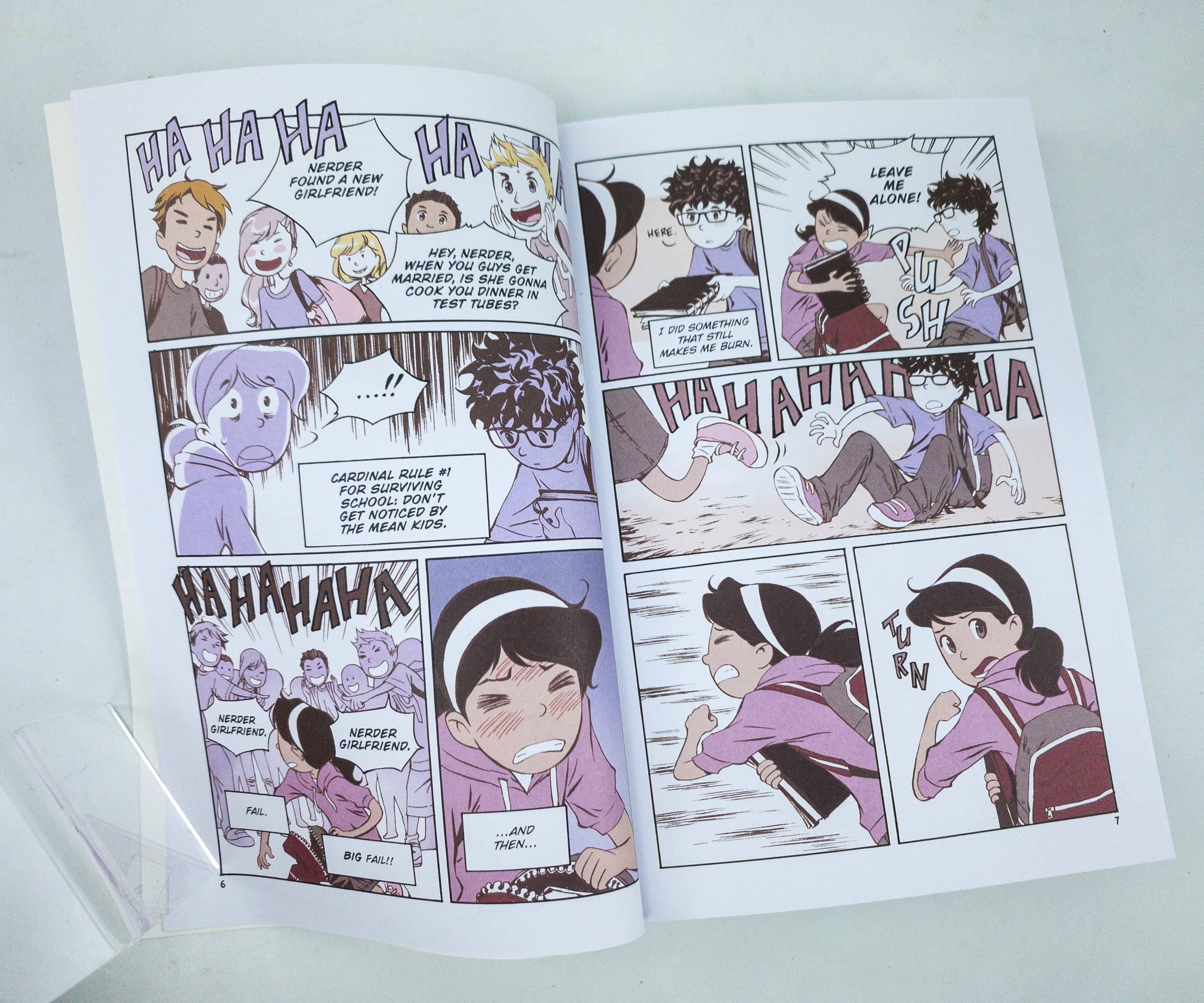 We love the comic format of the book! It's really a charming story, as we found the awkward moments between Peppi and the science club member Jaime, adorable!
The kids love the illustrations, and for them, it's really easy to understand. Another noticeable and good point in the book is the diversion of the characters, from their gender, ethnicity, and their abilities, and how they worked out everything despite their differences.
The Graveyard Book by Neil Gaiman ($12.59)
The 10th anniversary edition of The Graveyard Book includes a foreword by Margaret Atwood as well as sketches from the illustrator, handwritten drafts, and Neil Gaiman's Newbery acceptance speech.

IT TAKES A GRAVEYARD TO RAISE A CHILD.

Nobody Owens, known as Bod, is a normal boy. He would be completely normal if he didn't live in a graveyard, being raised by ghosts, with a guardian who belongs to neither the world of the living nor the dead. There are adventures in the graveyard for a boy—an ancient Indigo Man, a gateway to the abandoned city of ghouls, the strange and terrible Sleer. But if Bod leaves the graveyard, he will be in danger from the man Jack—who has already killed Bod's family.

The Graveyard Book, a modern classic, is the only work ever to win both the Newbery (US) and Carnegie (UK) medals.
The last book for this month is another interesting one! It's written by Neil Gaiman, no doubt it's thrilling and bone-chilling.
We love Coraline, so we're really excited about his brand new full-length novel!
We heard about people living in the cemetery, but not a kid that's taken care of by cemetery denizens, so this really sounds interesting and a bit creepy… Still, we're up for the challenge of finishing this story and find out more about Bod, and his adventures with the living and the dead!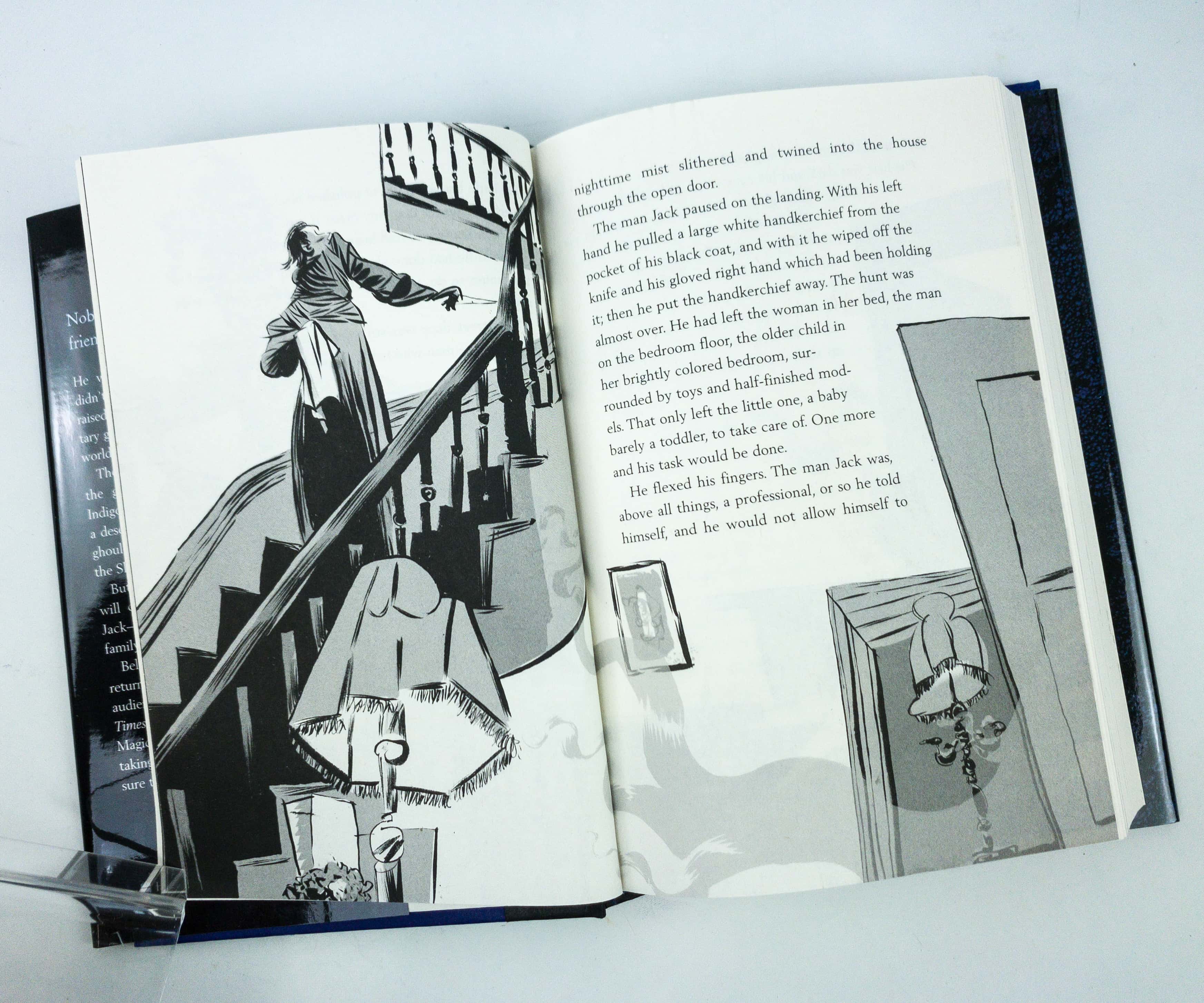 It is definitely a well-constructed story, and it became even more exciting because of the illustrations throughout the book!
This month's box is clearly curated to inspire those who dream of becoming authors someday! Our favorite is Write Your Own Storybook. It doesn't just offer a fun activity to pass time, it also teaches kids tips and techniques on how to write a good story. The rest of the books contain great adventures, and we loved exploring each of them while also getting to know interesting and relatable characters. We're happy with the box overall! It's always great to add new titles to our growing collection of stories!
What do you think of this month's Literati Club Phoenix selections?