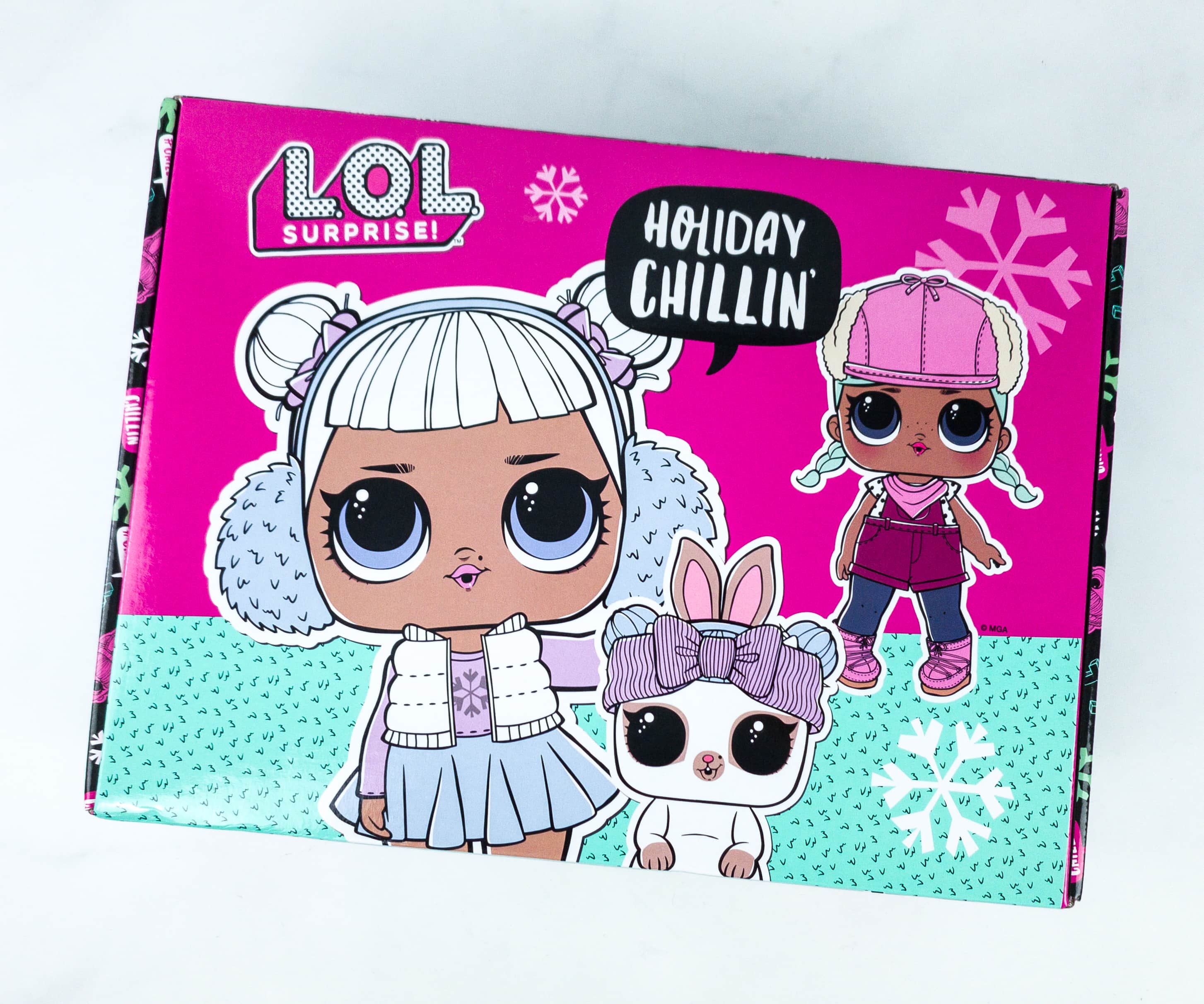 L.O.L. Surprise Box is a quarterly subscription box for kids and L.O.L. Surprise fans. For $38 per season, each box contains 6 to 8 L.O.L. Surprise goodies for kids to wear, use, and play with. They are all custom-made and exclusive, and you can't get them anywhere else. Also, every box comes with a randomly selected L.O.L. Surprise! doll, pet, or Lil Sister from an existing series.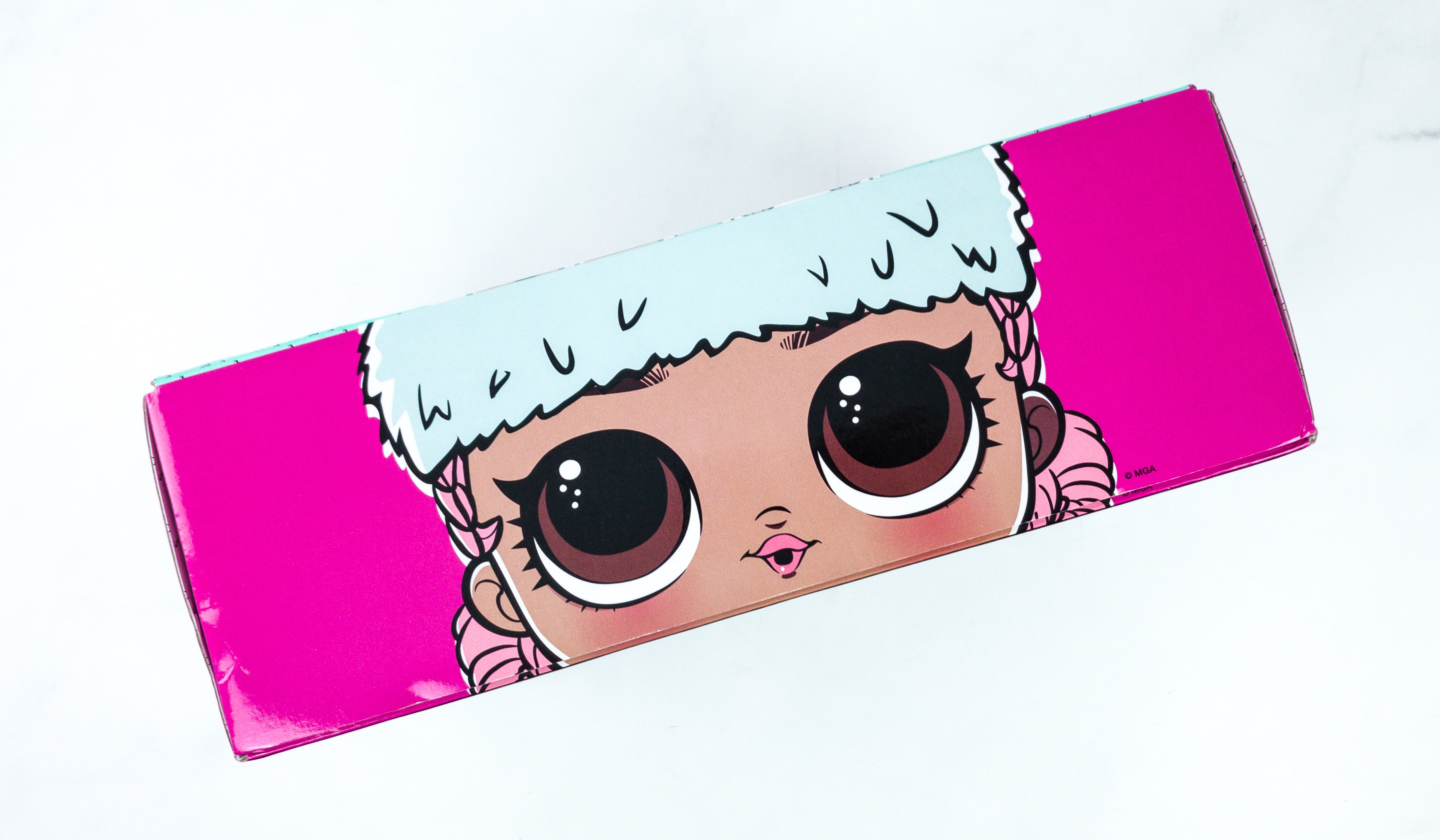 The box looks fun!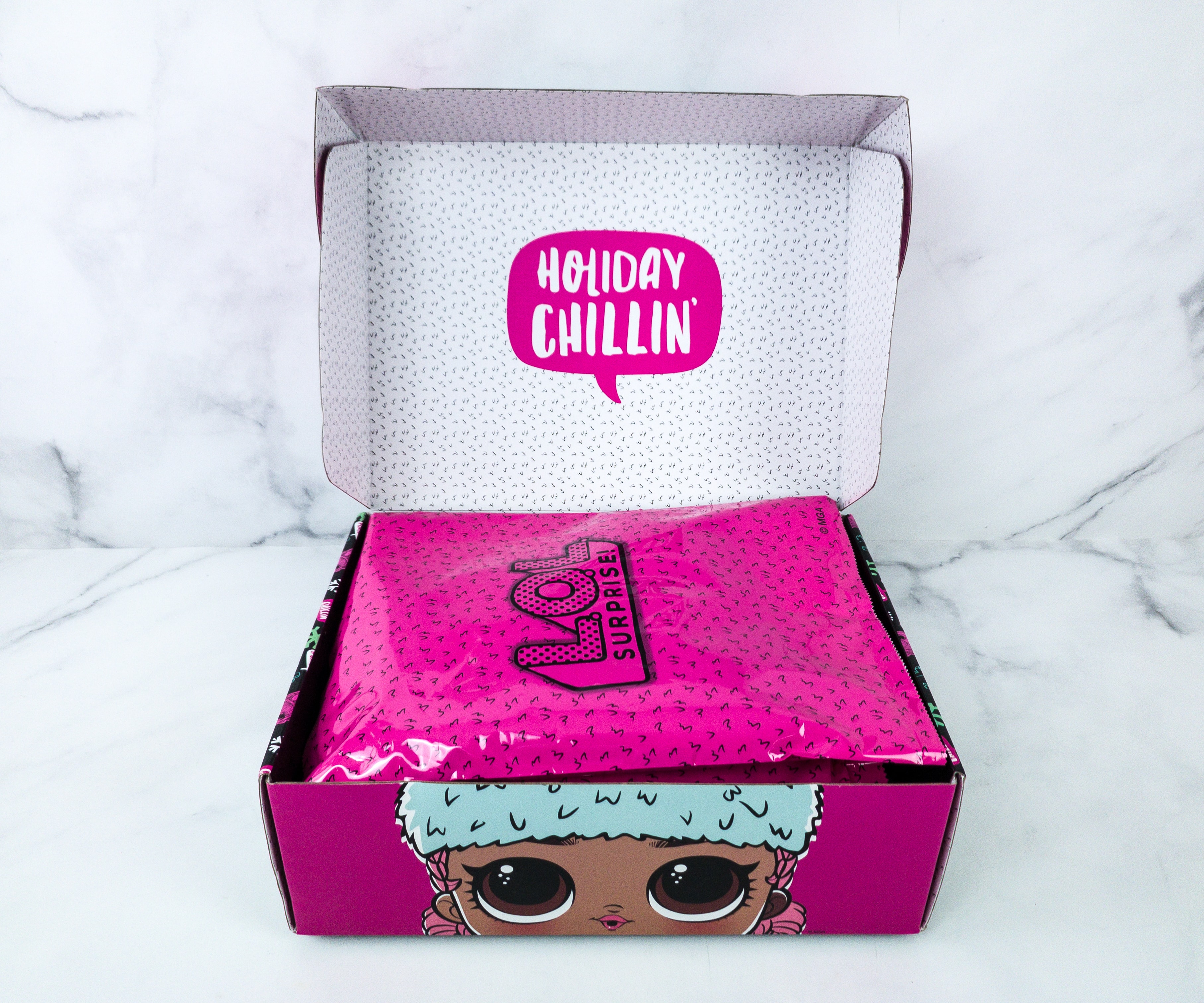 The Winter 2019 theme is HOLIDAY CHILLIN'!
The items came in blind bags!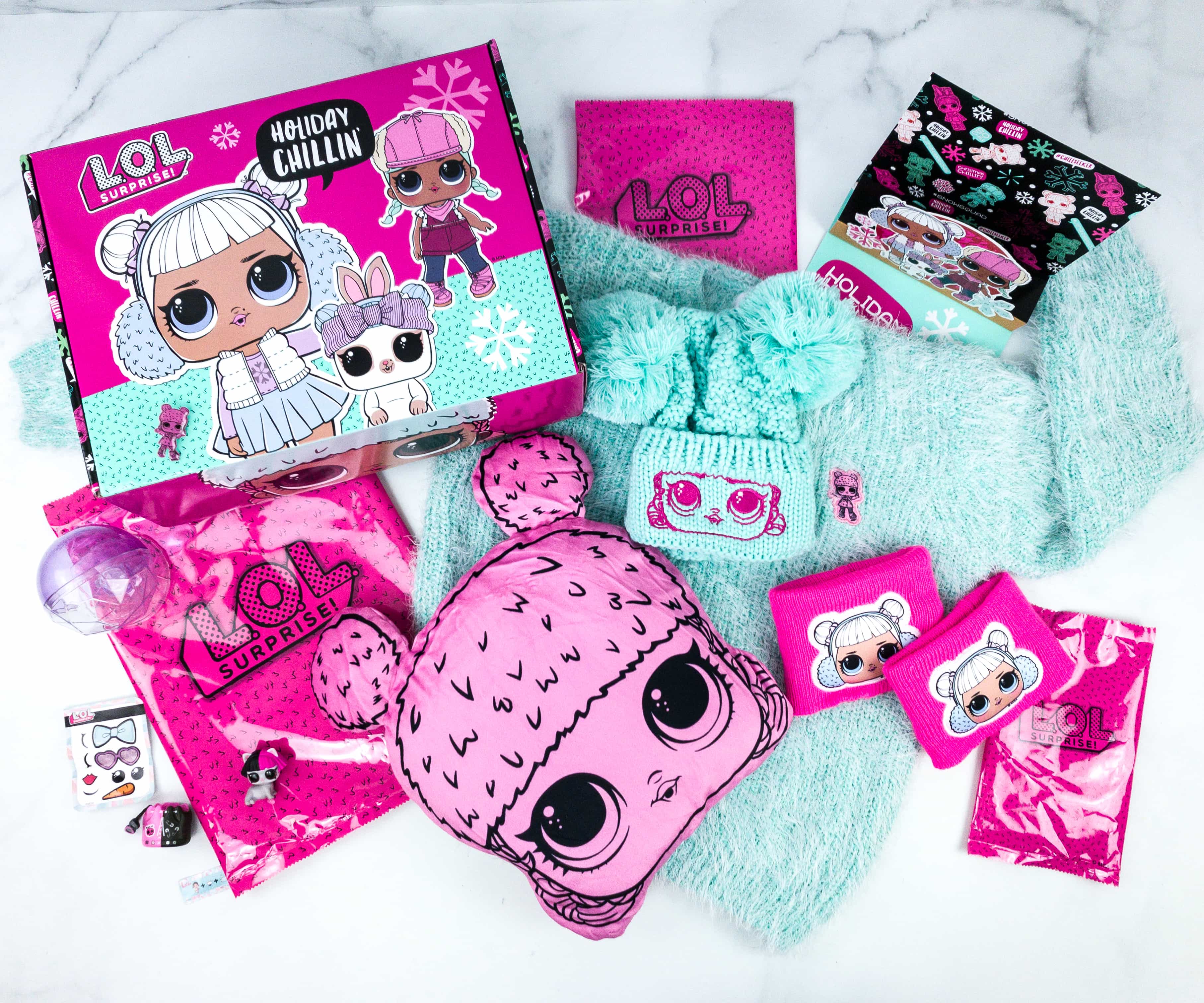 Everything in my box!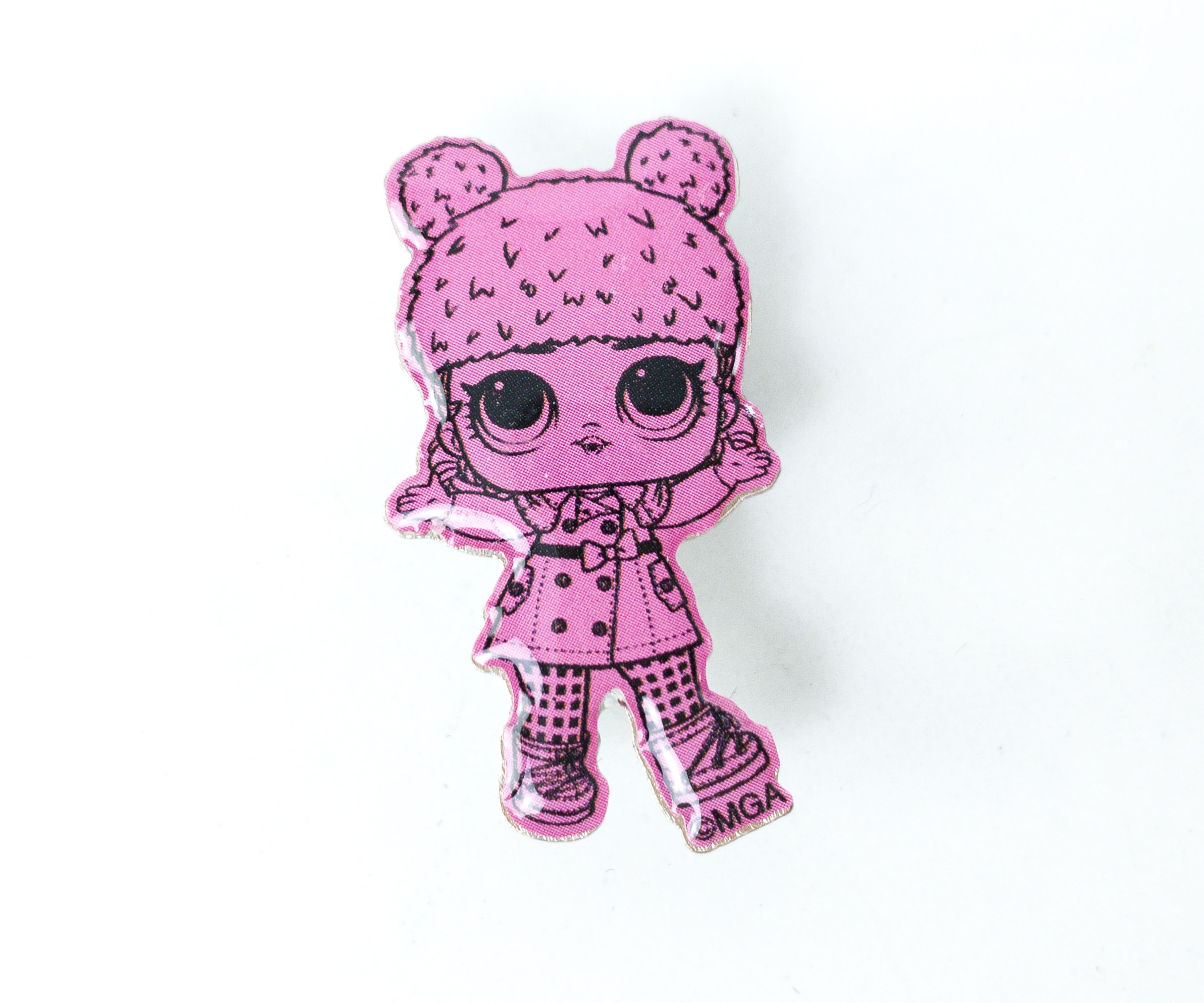 Pin. This pin is adorable! The perfect addition to any little girl's wardrobe. You can wear it on your jacket or even on a regular shirt. You can also use it to decorate an ID lace or even your bag! The possibilities are endless!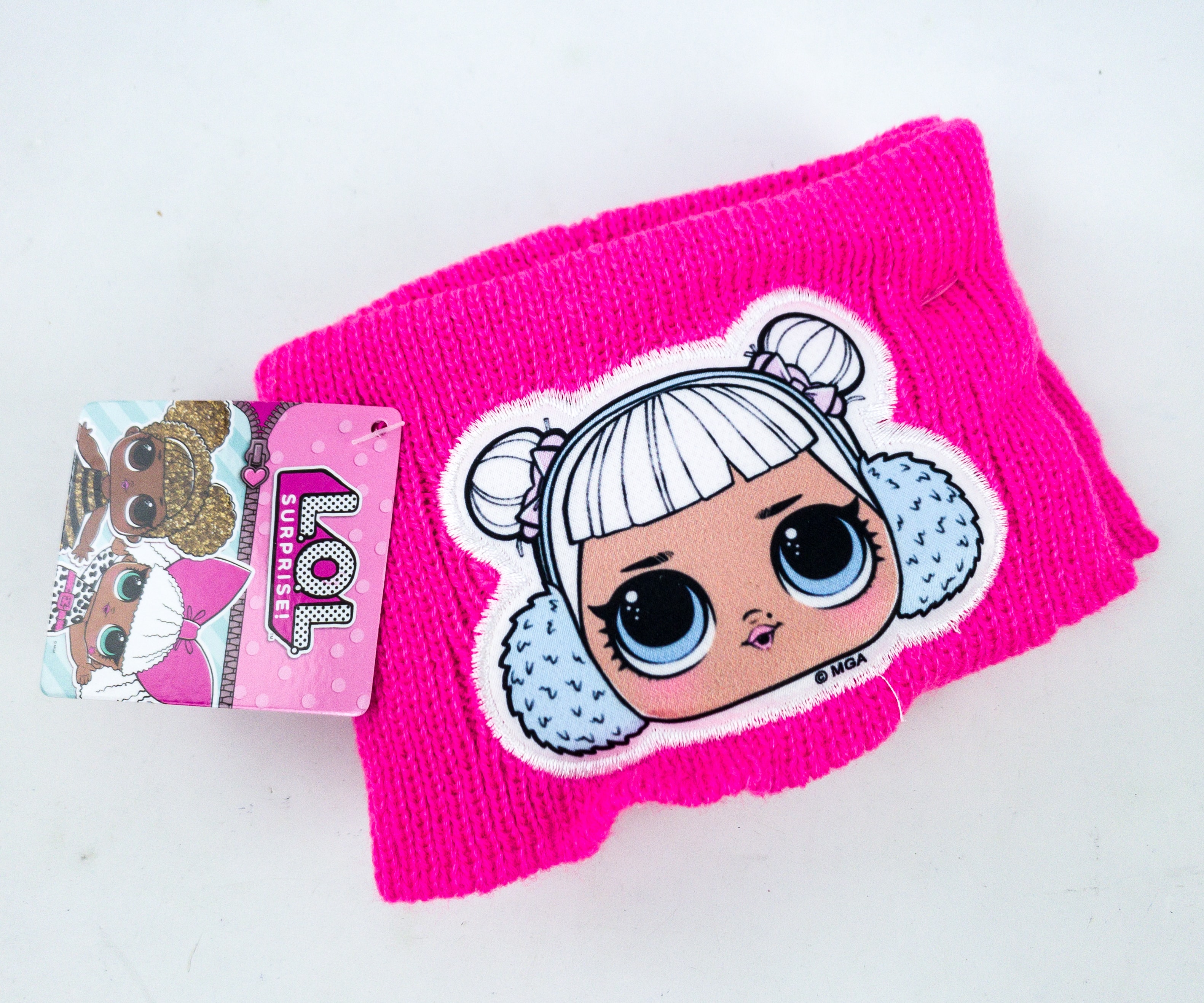 Boot Cuffs. This cute pair of boot cuffs are just in time for winter! They're used to prevent the top of the boots from rubbing on the tights/pants and from creating marks on the fabric. It also adds a pop of style on your outfit!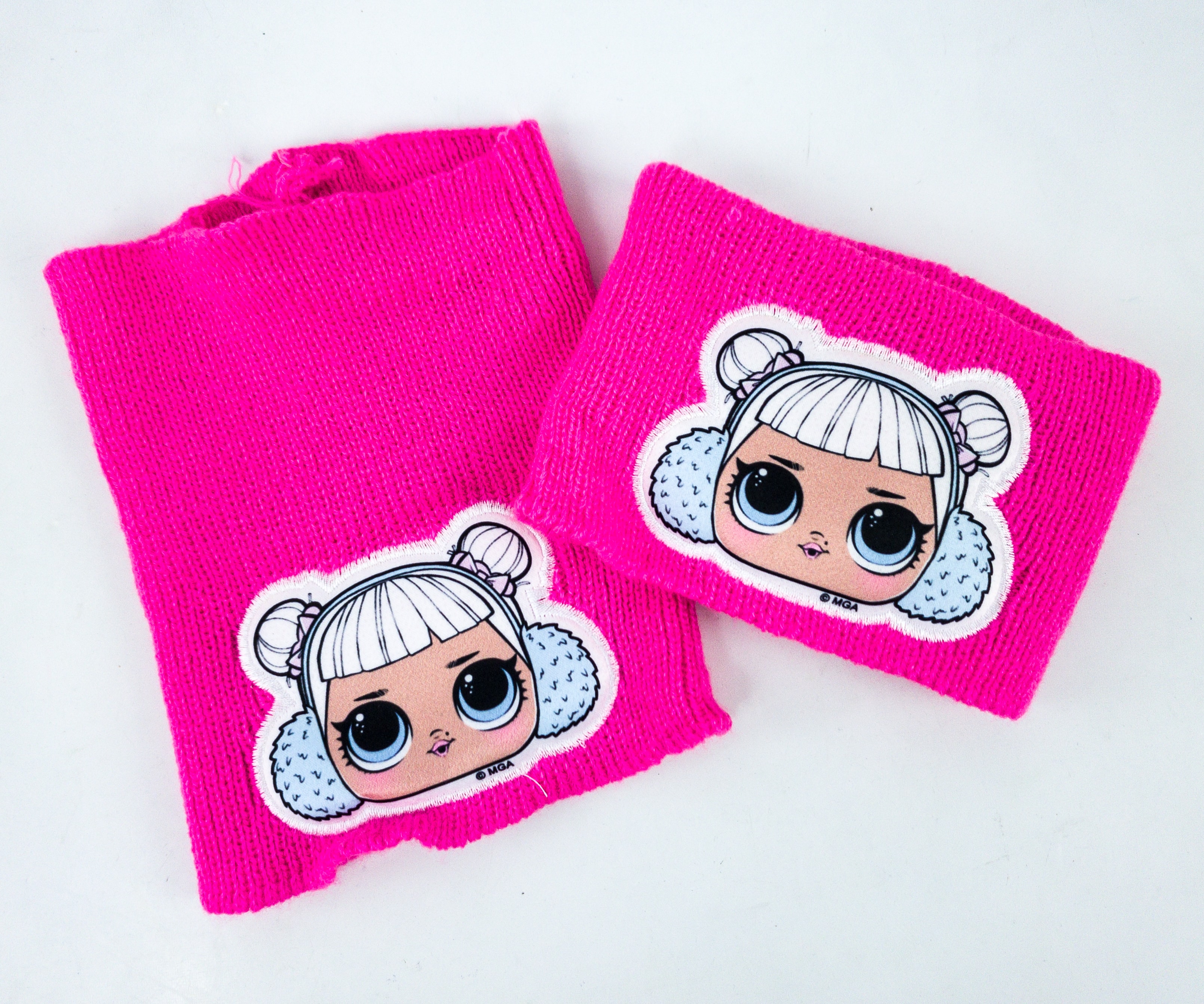 These hot pink boot cuffs are perfect! My daughter likes how these made her outfit stand out. The fabric is also great. It's really soft and feels nice on the skin.
Pop-Up Card. The white envelope has a LOL Surprise themed card inside!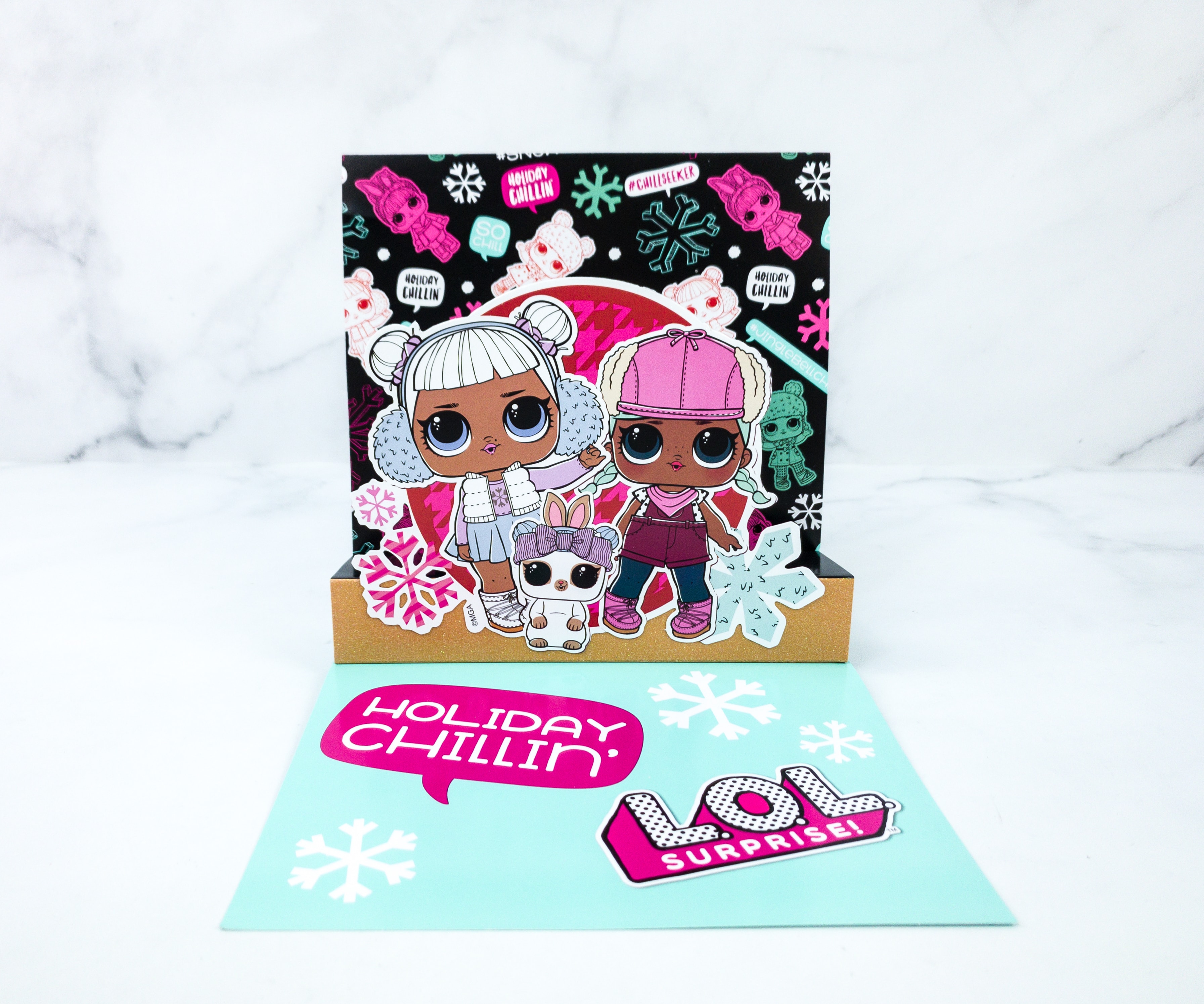 When I opened the card, there was a 3D picture of the characters featured in this month's box! It also has the LOL logo and the theme name emblazoned on it.
This pop-up card made me feel quite nostalgic. It can be sent to a friend or just displayed at your home!
Double Pom Hat. With just the right amount of thickness, this beanie is super comfortable to wear and my daughter is obsessed with it! The pompoms also feel sturdy. Even when she ran around wearing this, it doesn't slump that easy.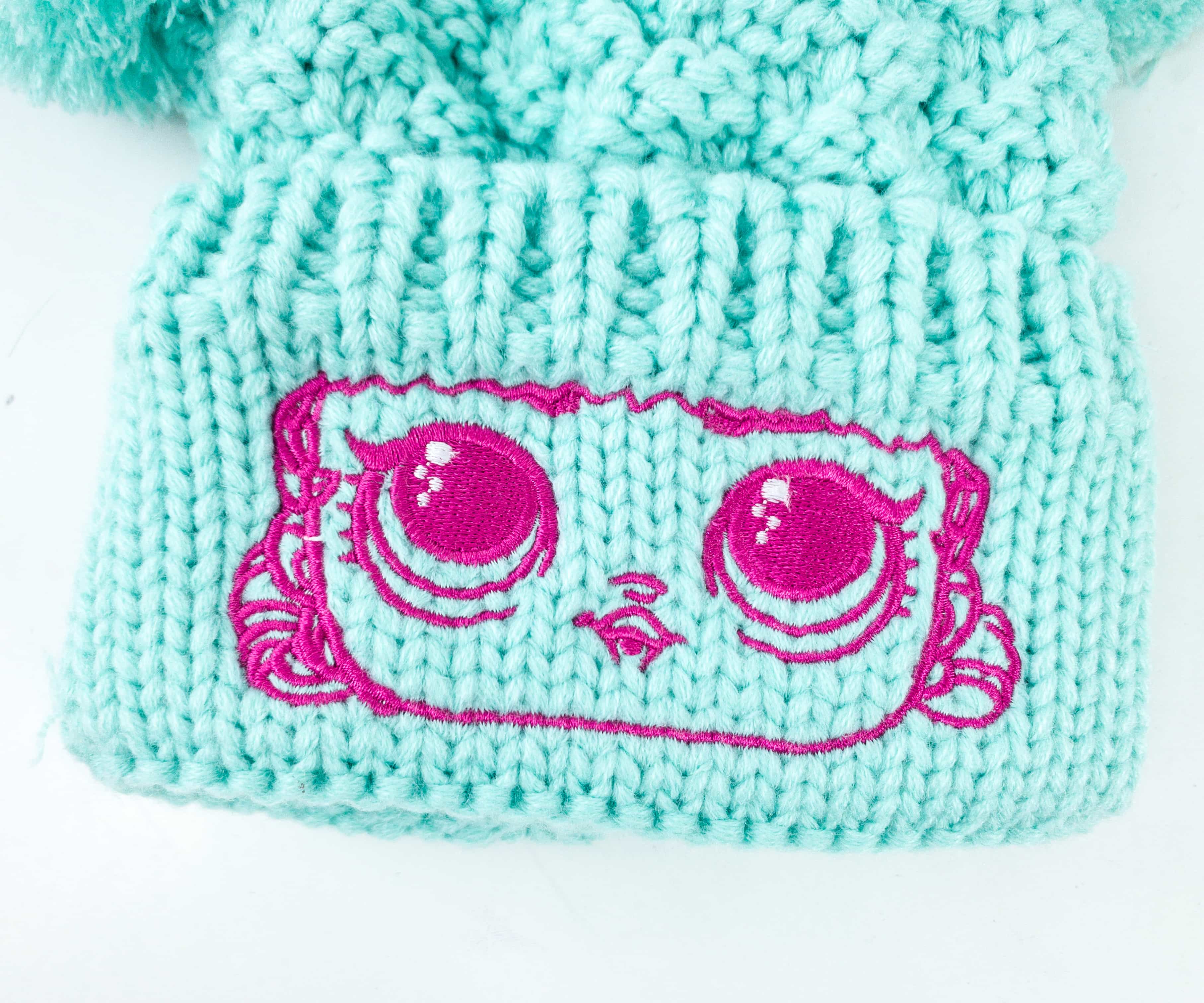 The contrast of the blue-green to the hot pink embroidery is nice! It's very cool to the eyes and the color is perfect for this season!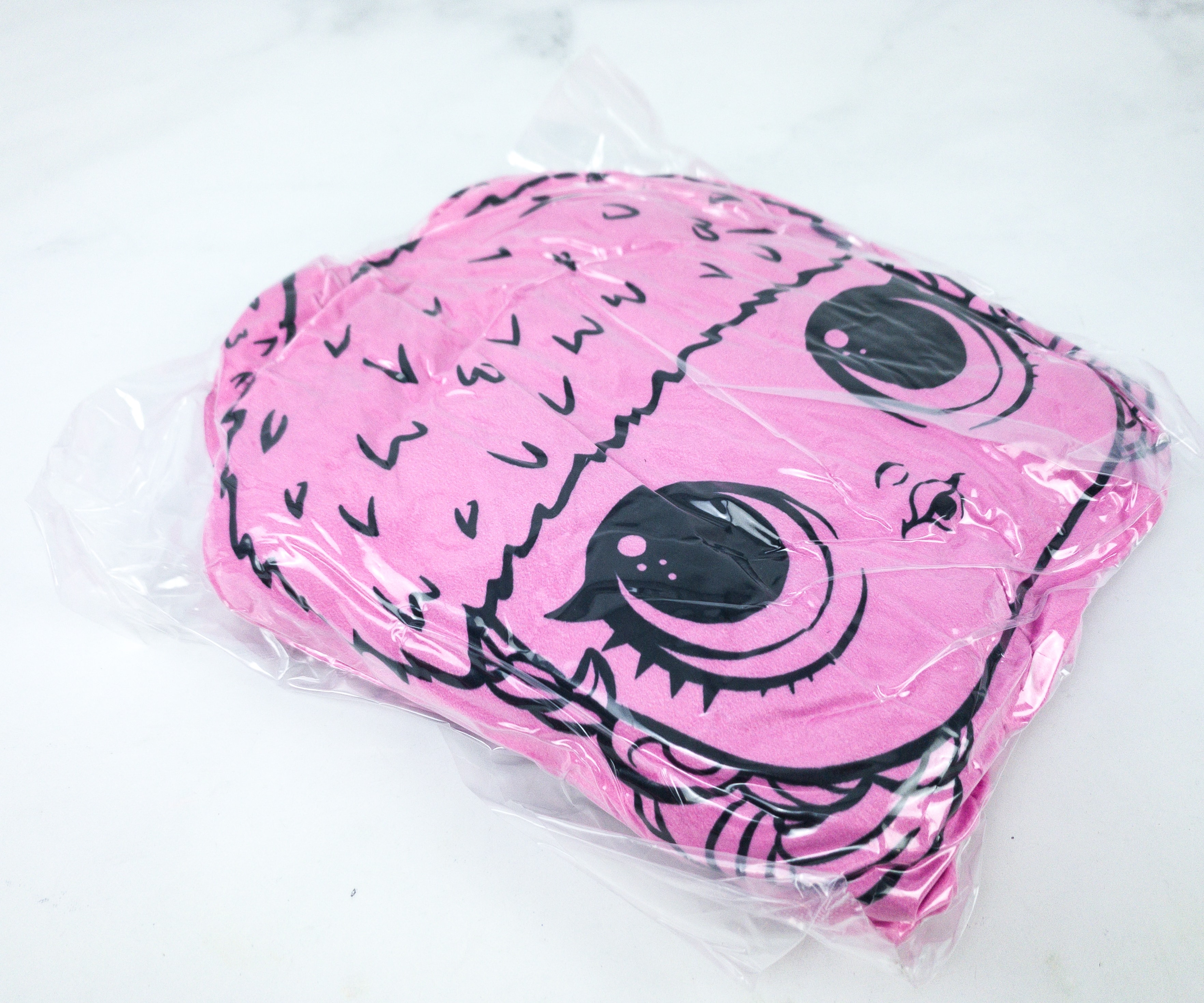 L.O.L Surprise! Blanket in Pillow. I'm all for multi-use products and this cute pillow is definitely going to our YES pile!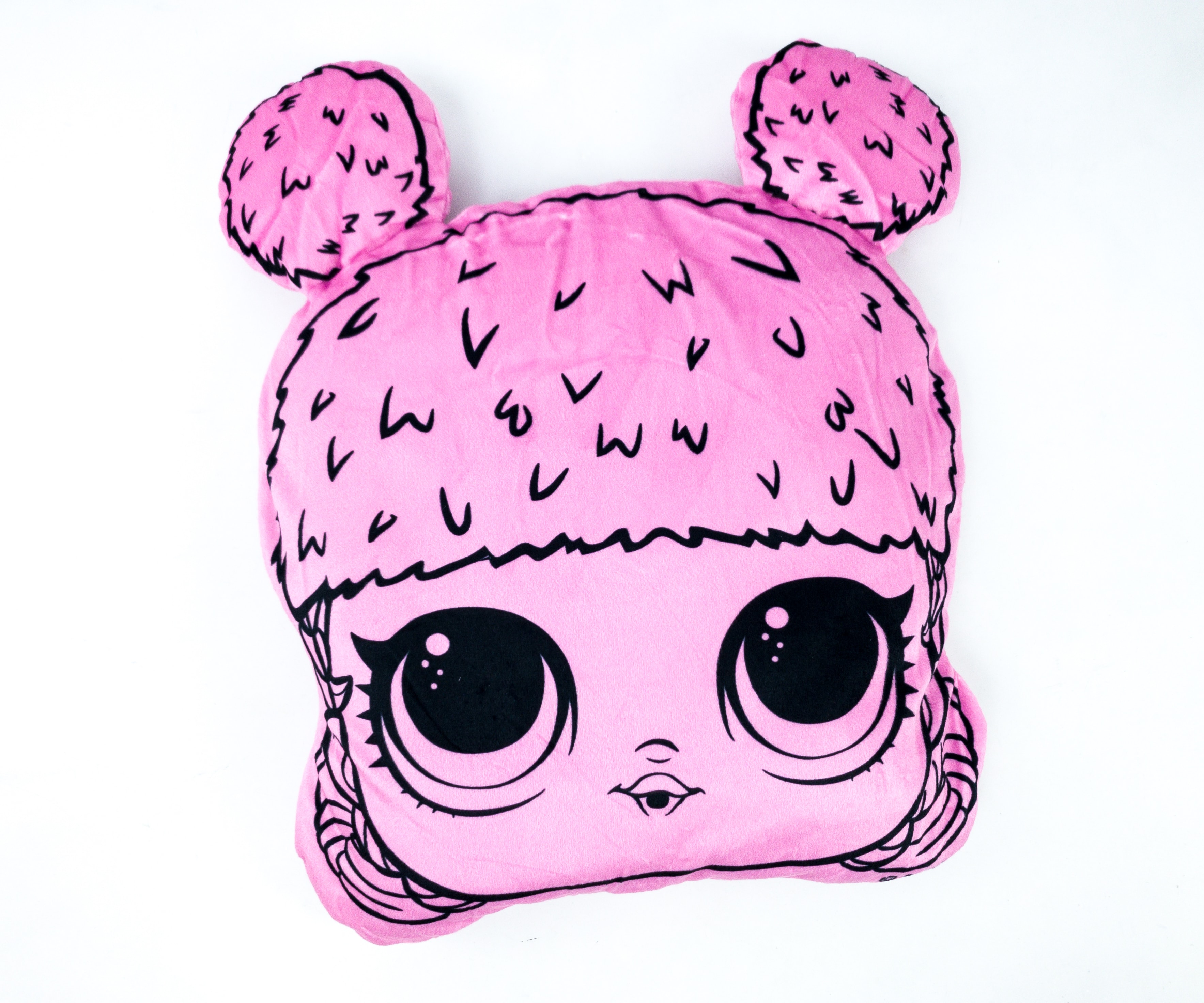 This looks just like any other regular pillow but don't be fooled because inside, there is a blanket!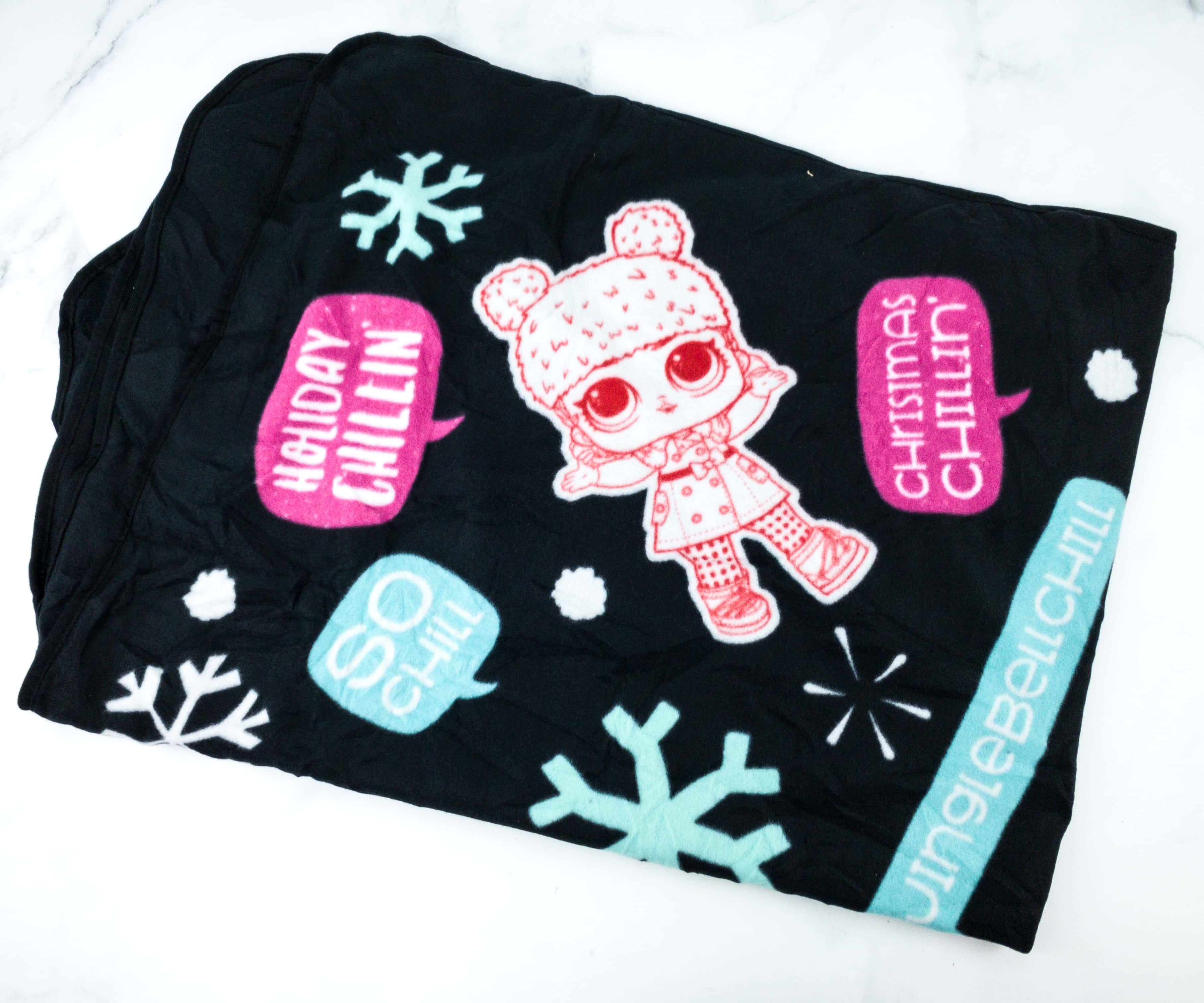 Following this month's theme, this blanket has L.O.L. characters and snowflakes all over! It feels super soft to the touch, making it really comfortable and cozy.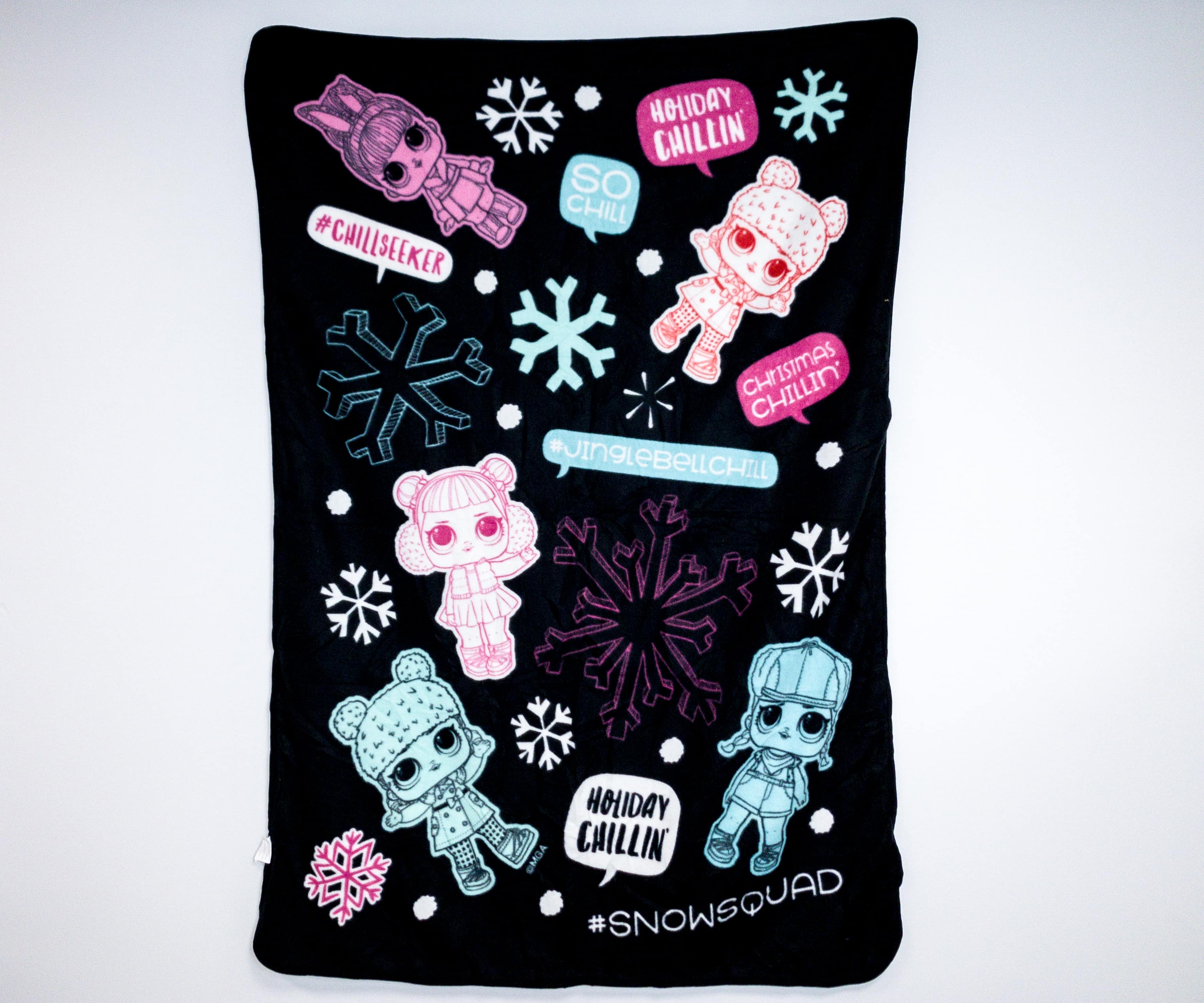 What's great is that we can easily fold and stuff it into a pillow so this is really perfect for travel!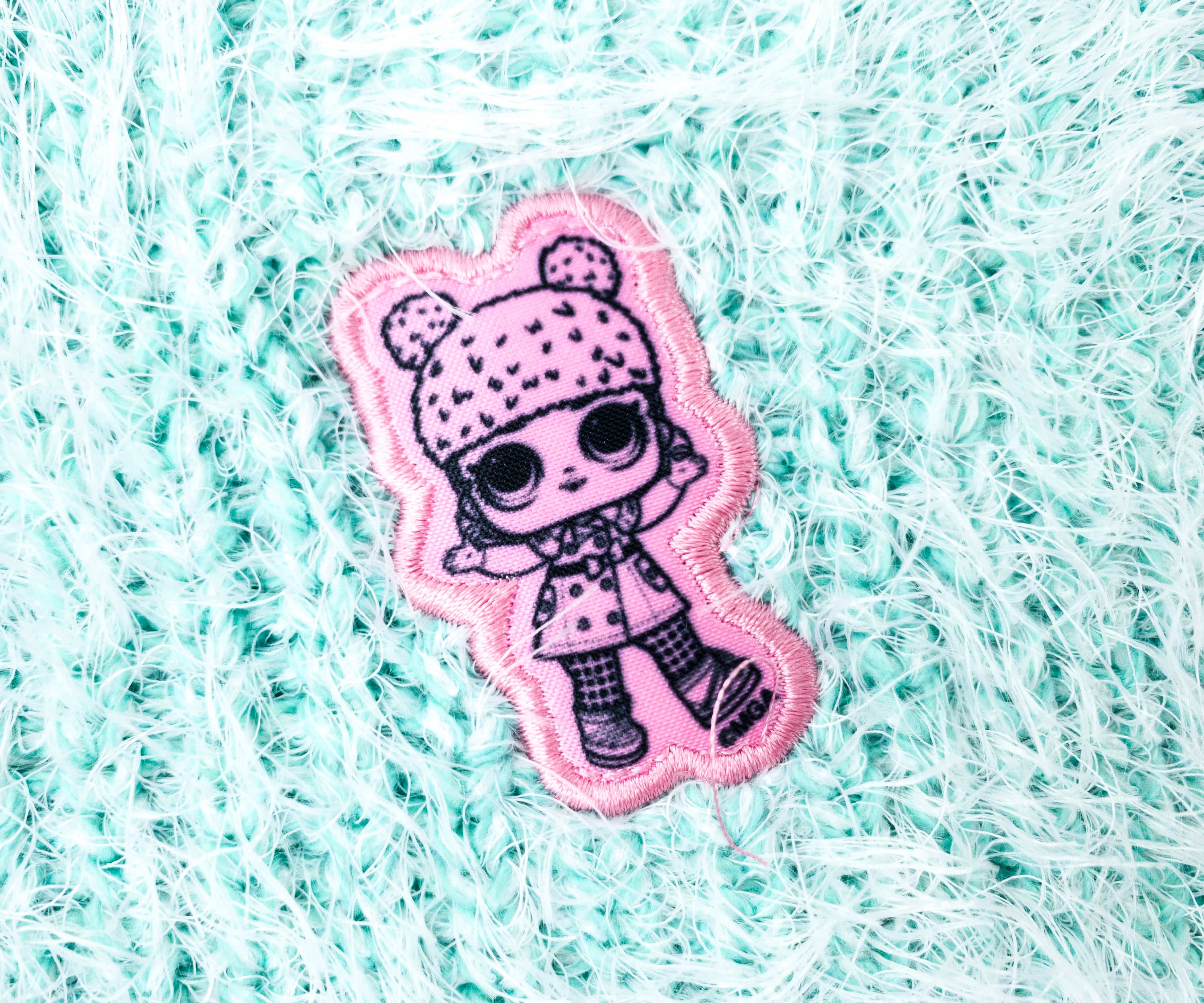 L.O.L Surprise Sweater. This knitted sweater is super cute! The color is vibrant, plus the material is soft and comfortable on the skin. I find that it washes really well. I was afraid to wash it at first because I thought it would ruin the fabric but it didn't. It still looked the same even after a few washes!
My daughter is in love with this sweater. It's not too thick but it's not too thin either. It also fits her perfectly.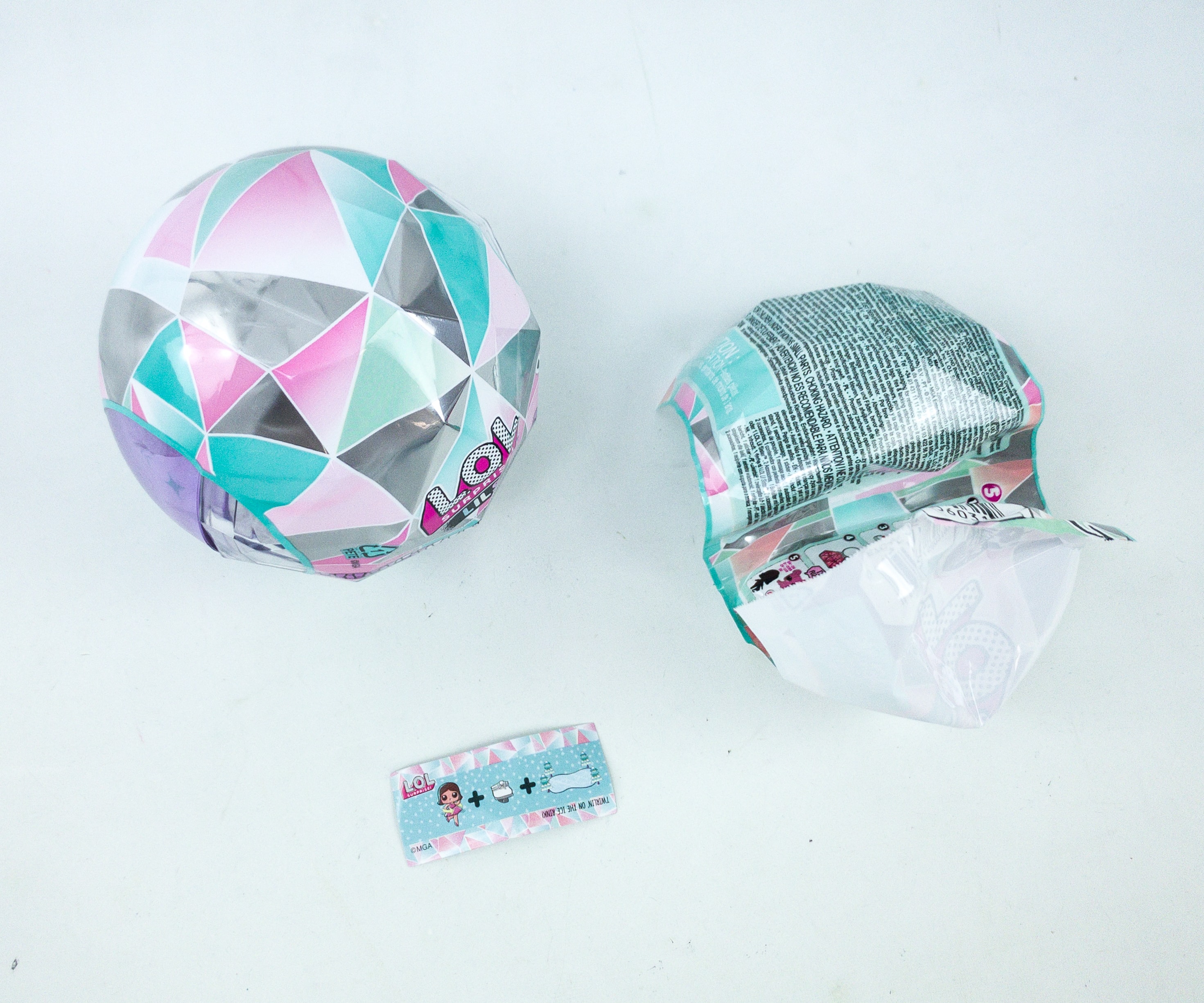 LOL Ball. For this month, the LOL surprise toy we got is from the Glitter Globe collection!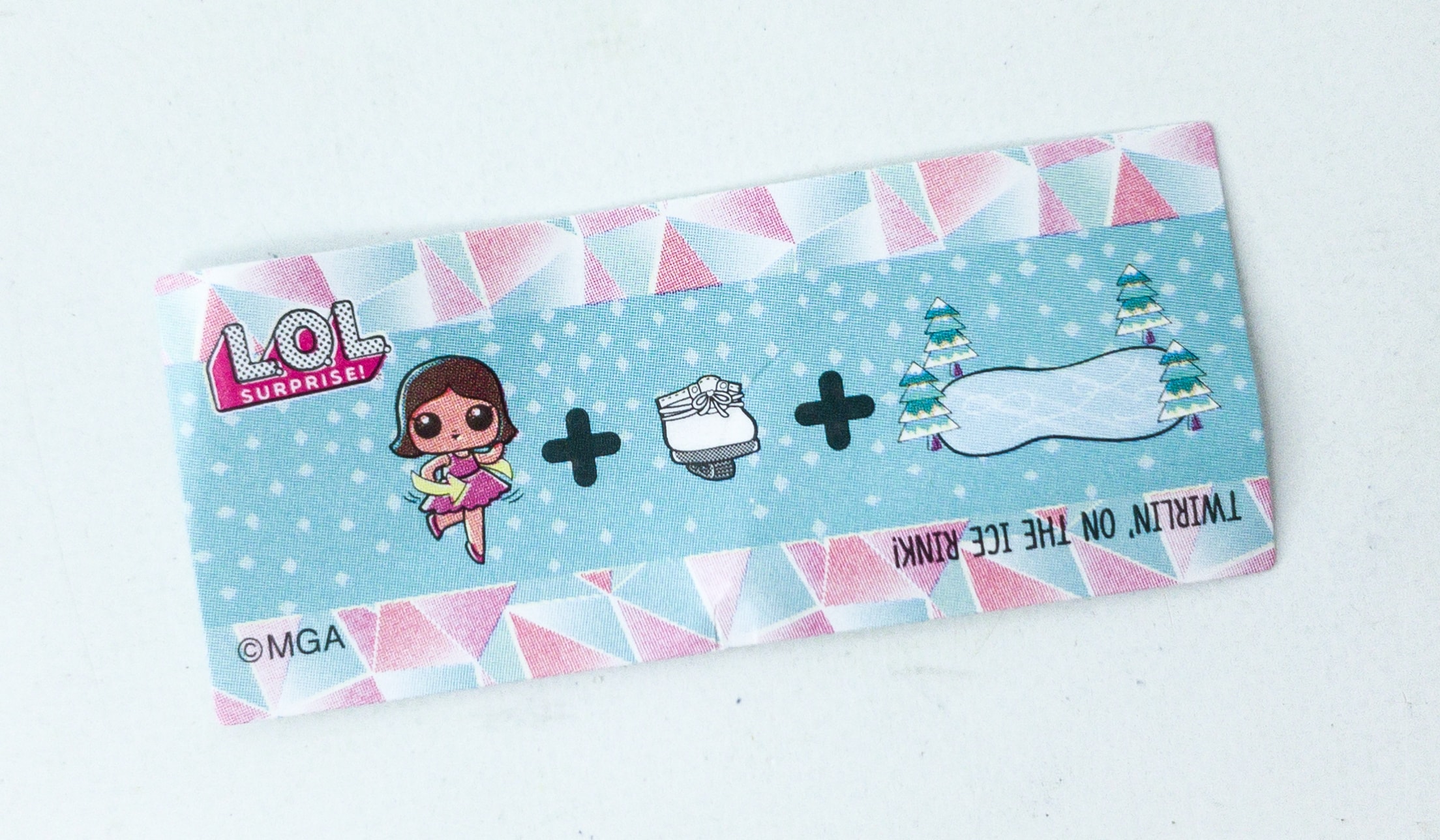 Here is a small paper that gives us the clues on what we're about to find inside our surprise ball.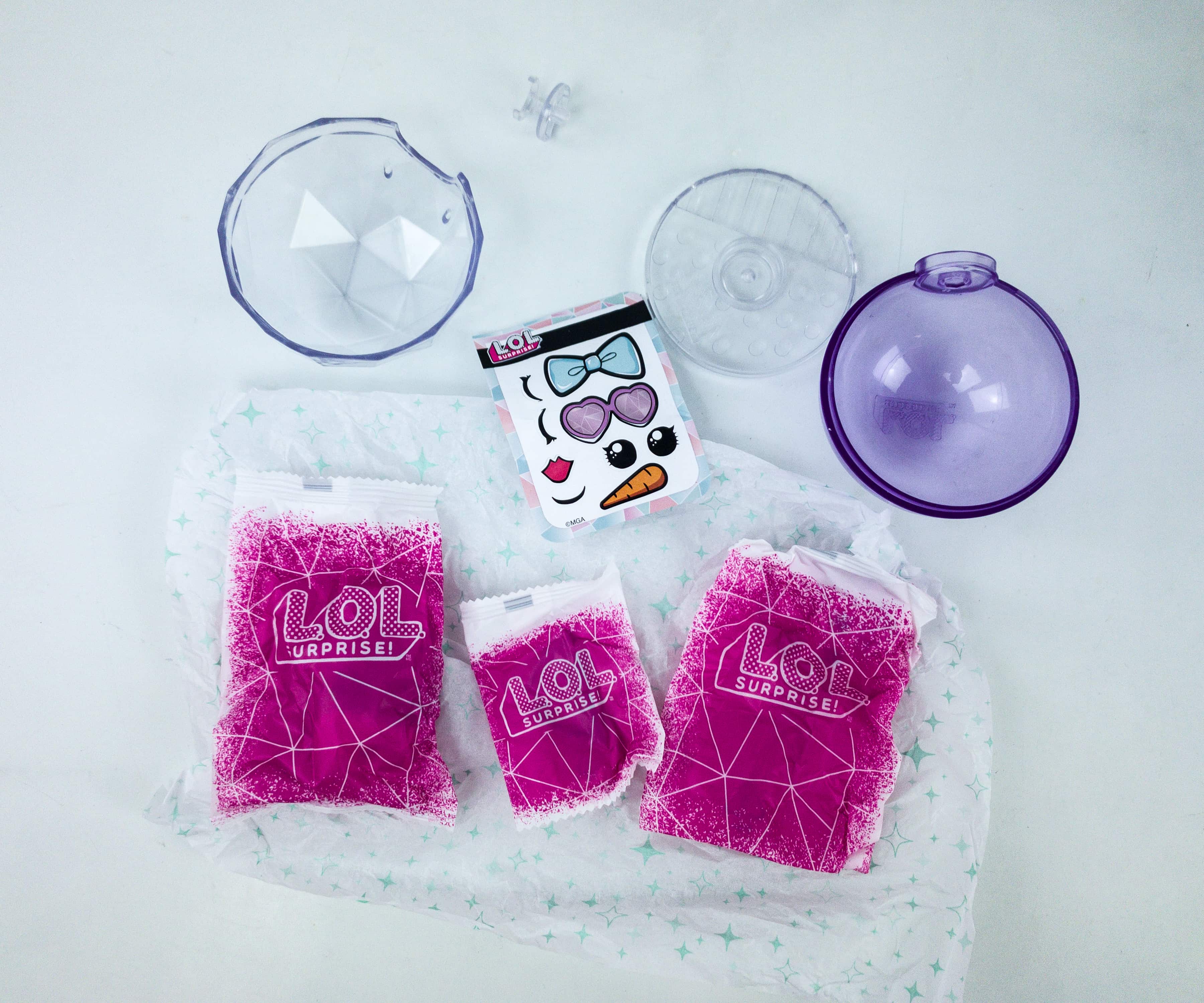 Here's everything inside the ball!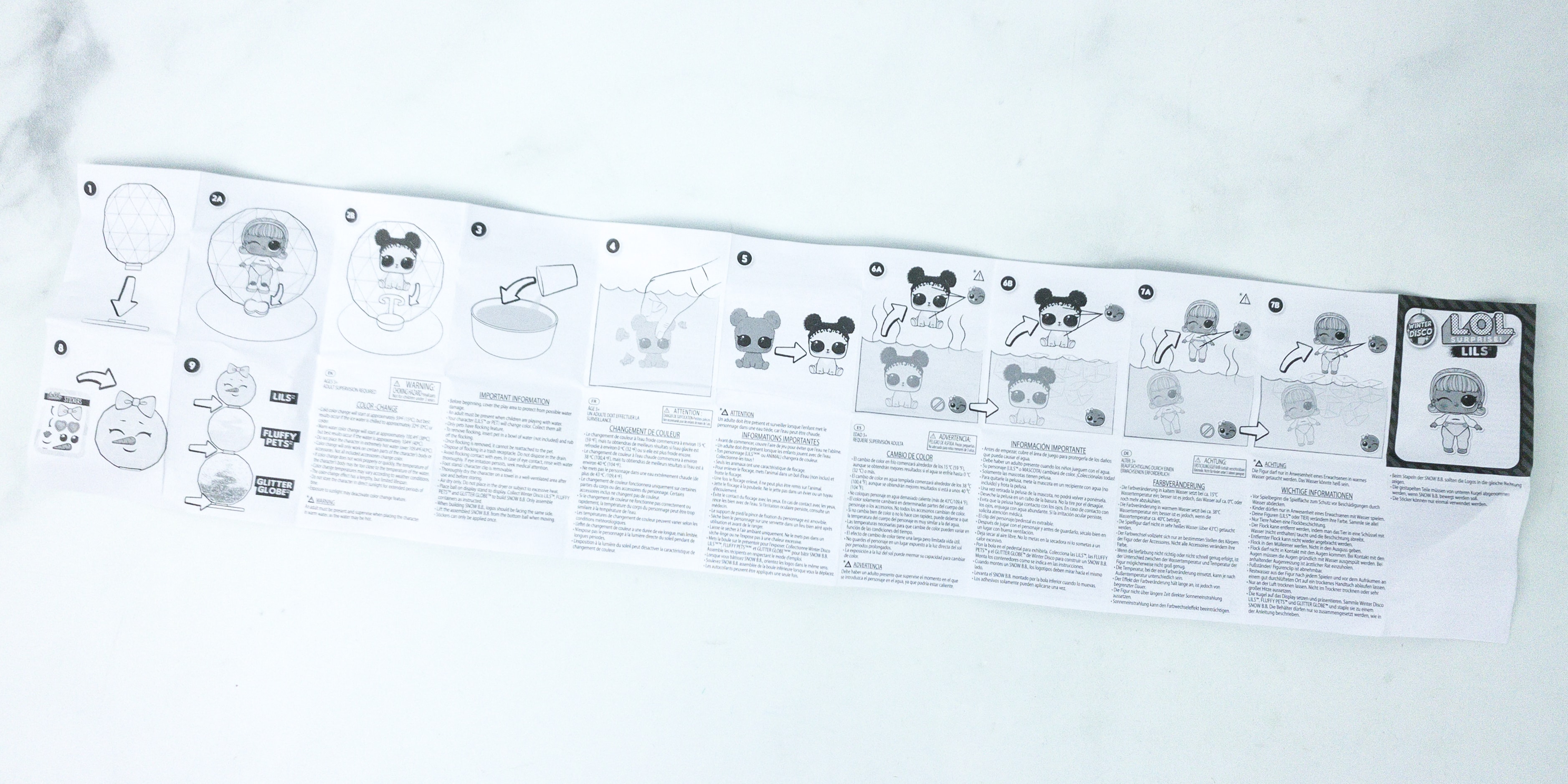 Here is an instruction manual on what to do once we got our doll. It says we have to submerge it in water. I'm so excited!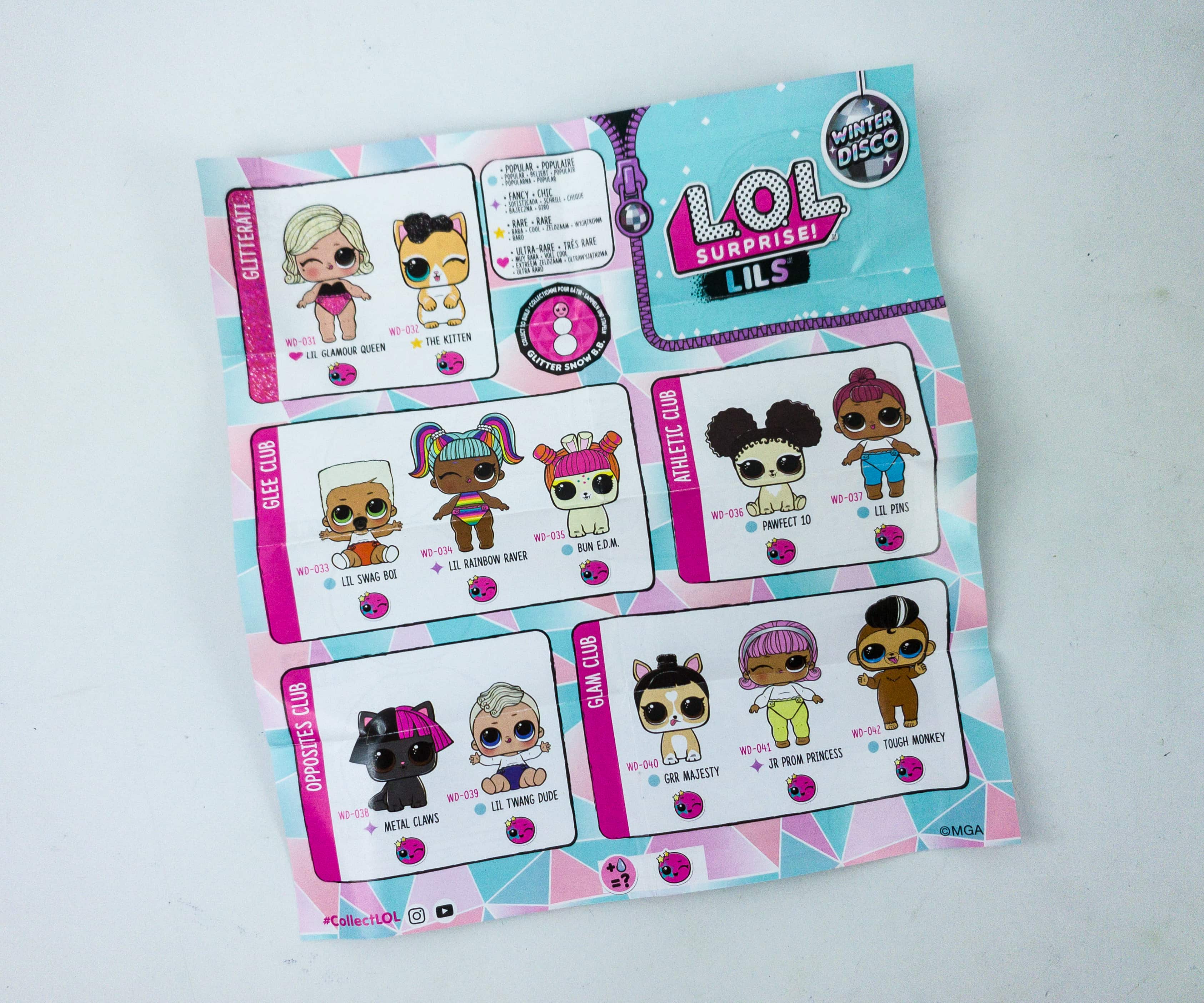 There's also a sheet that lists all the possible characters that we can get!
On the other side, you will see that for this series, there are 3 kinds of surprise balls. The Lils (which is the one that we got in this box), Fluffy Pets, and Glitter Globe.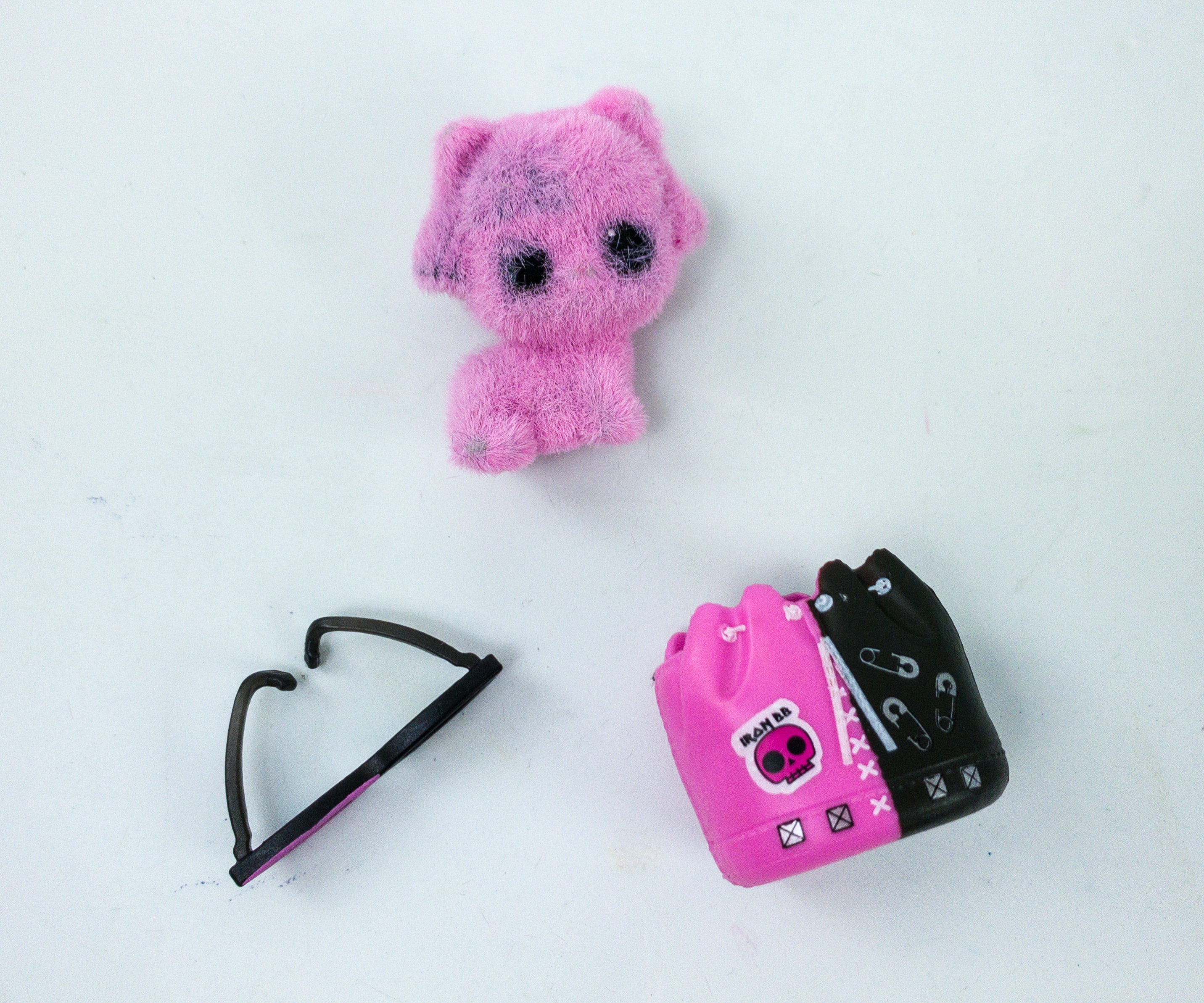 Upon opening the blind bags, we got these items and hurray! We got ourselves a pet!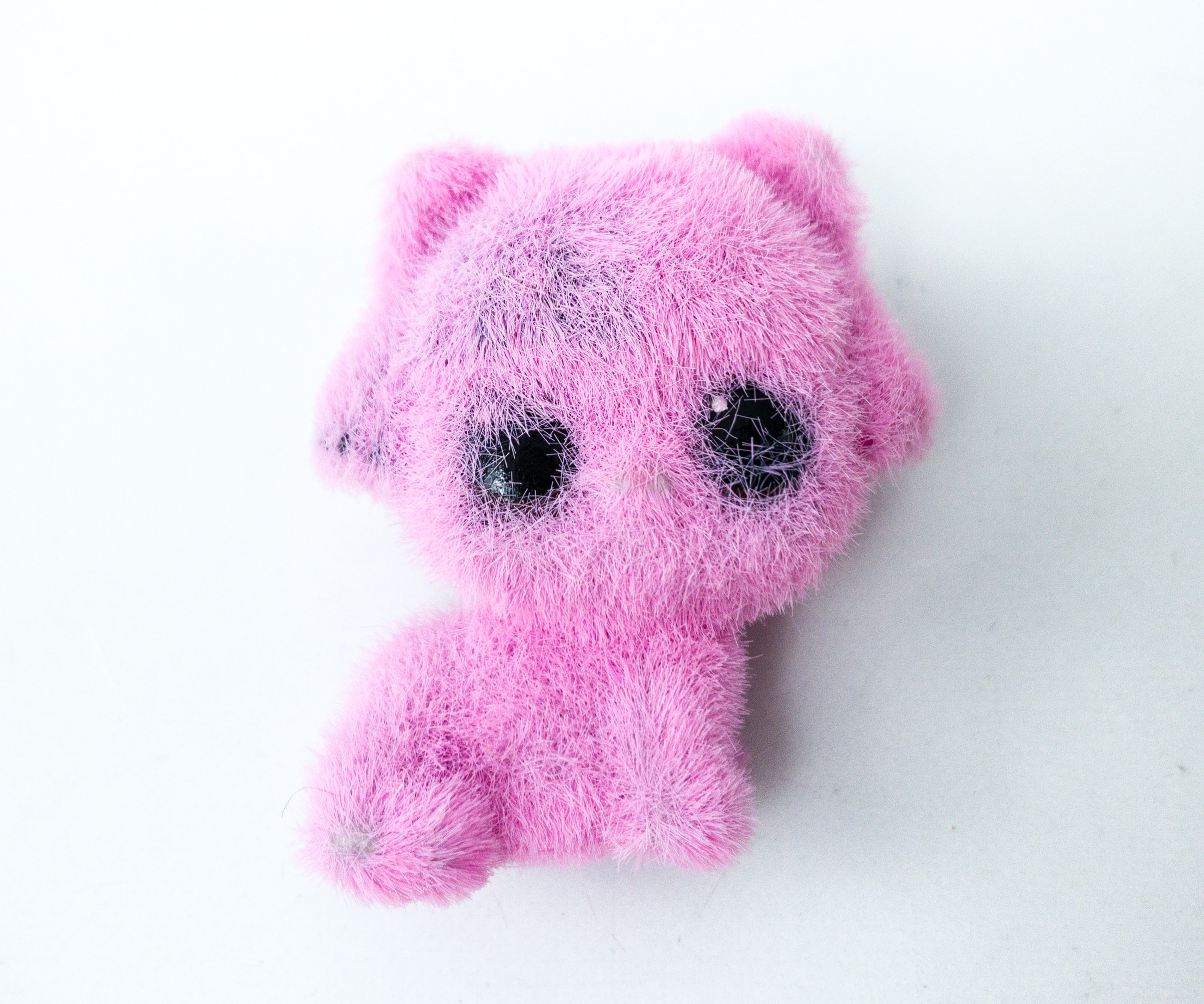 It's covered with pink fur that according to instructions, we just need to wash off with water!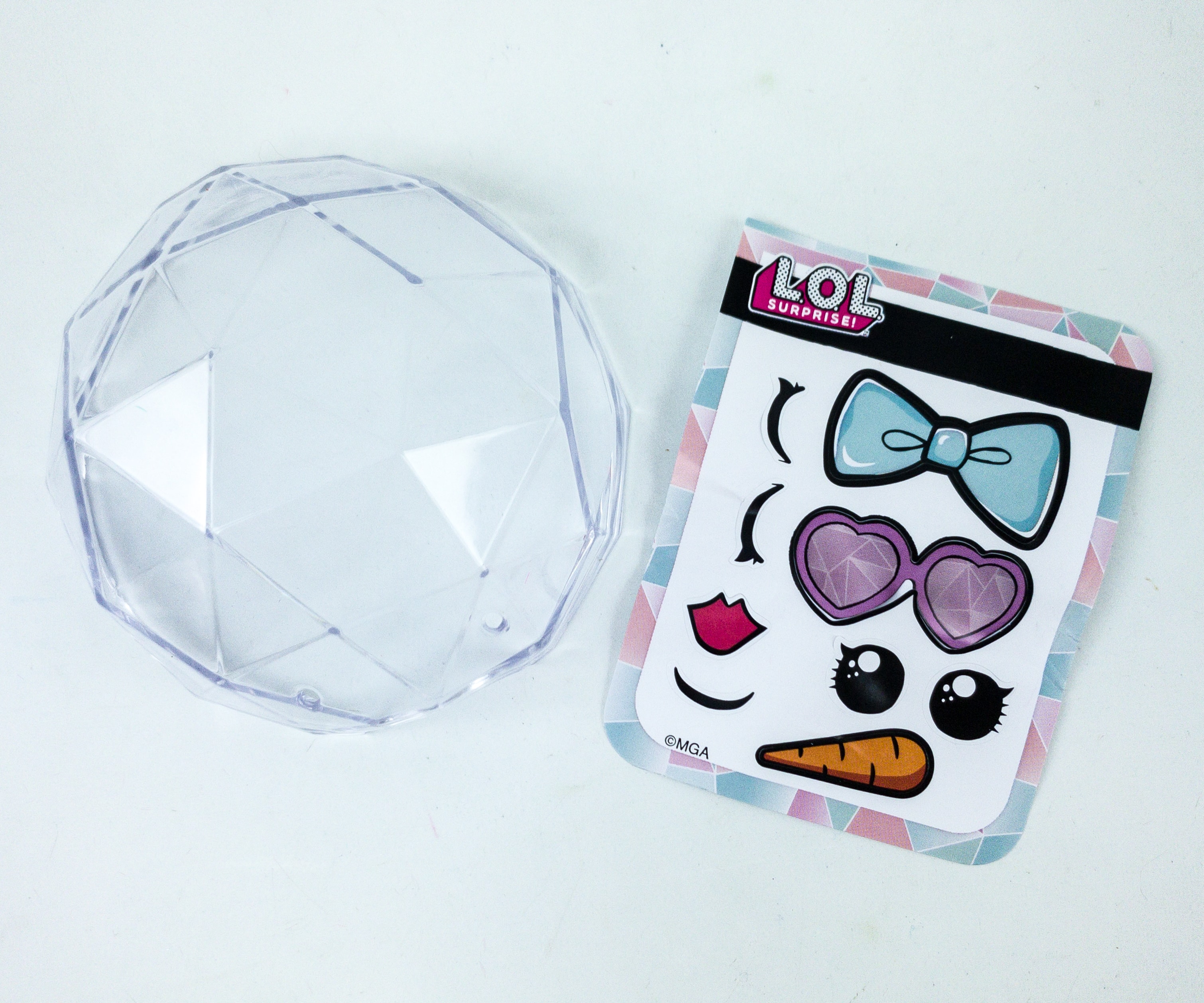 Here is the ball it came with. It has facets and you can use it as a display case for your new LOL pet!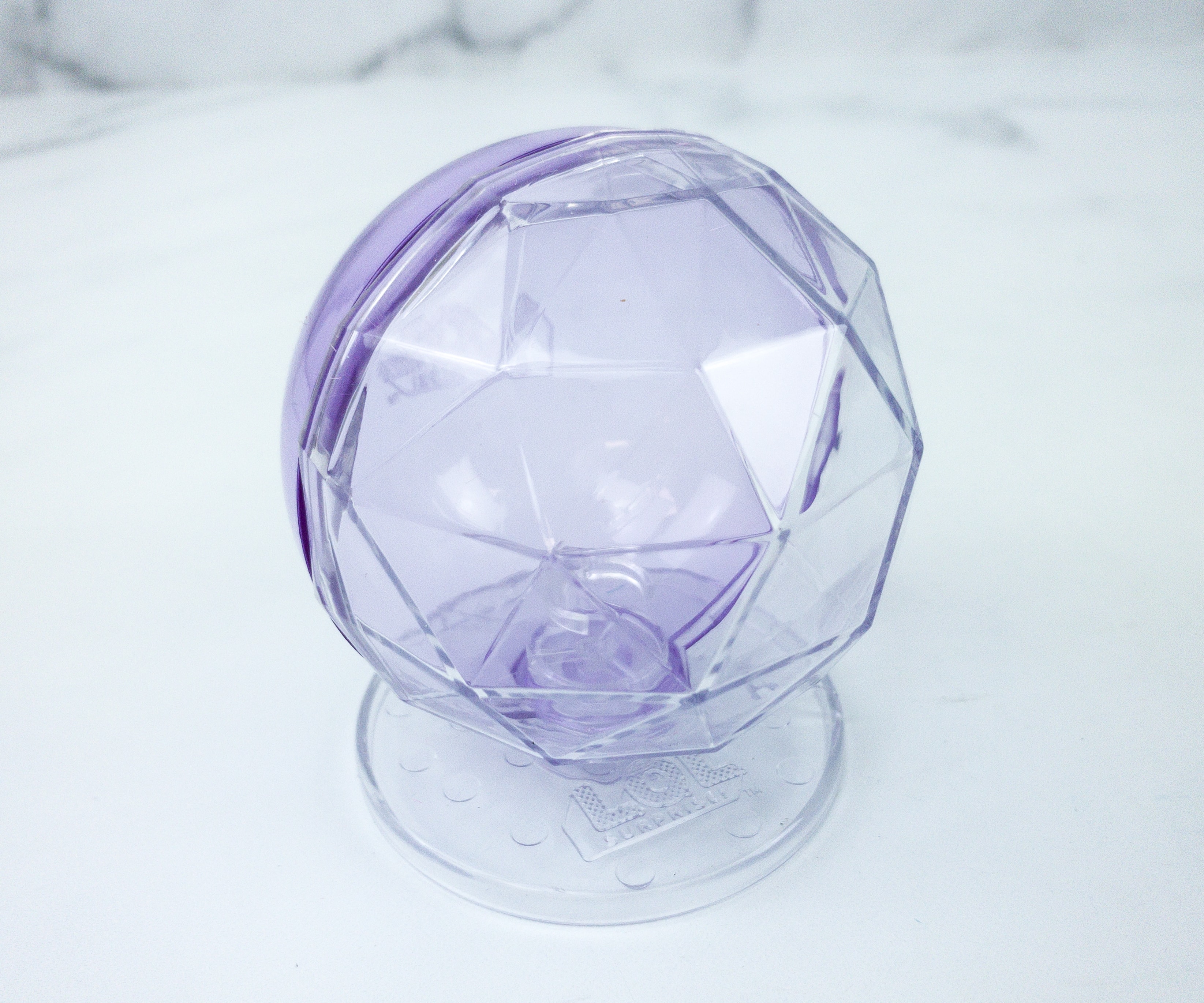 Here's what it looks like when put in the stand.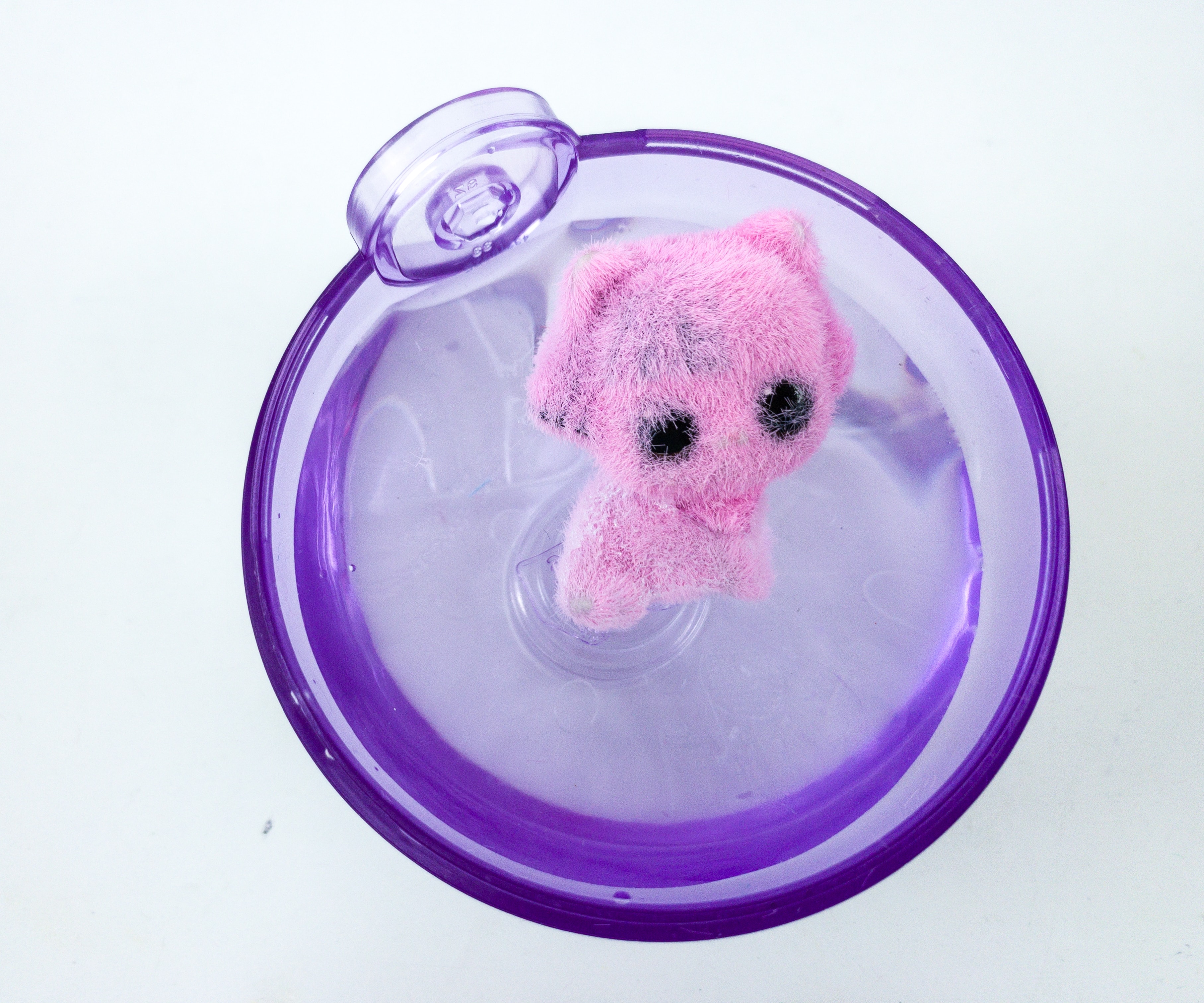 Time to wash away that cover!
The pink fizz came out quickly once we put the toy in the water. It just needs a bit of a rub and it's all good!
We got Metal Claws from the Opposites Club!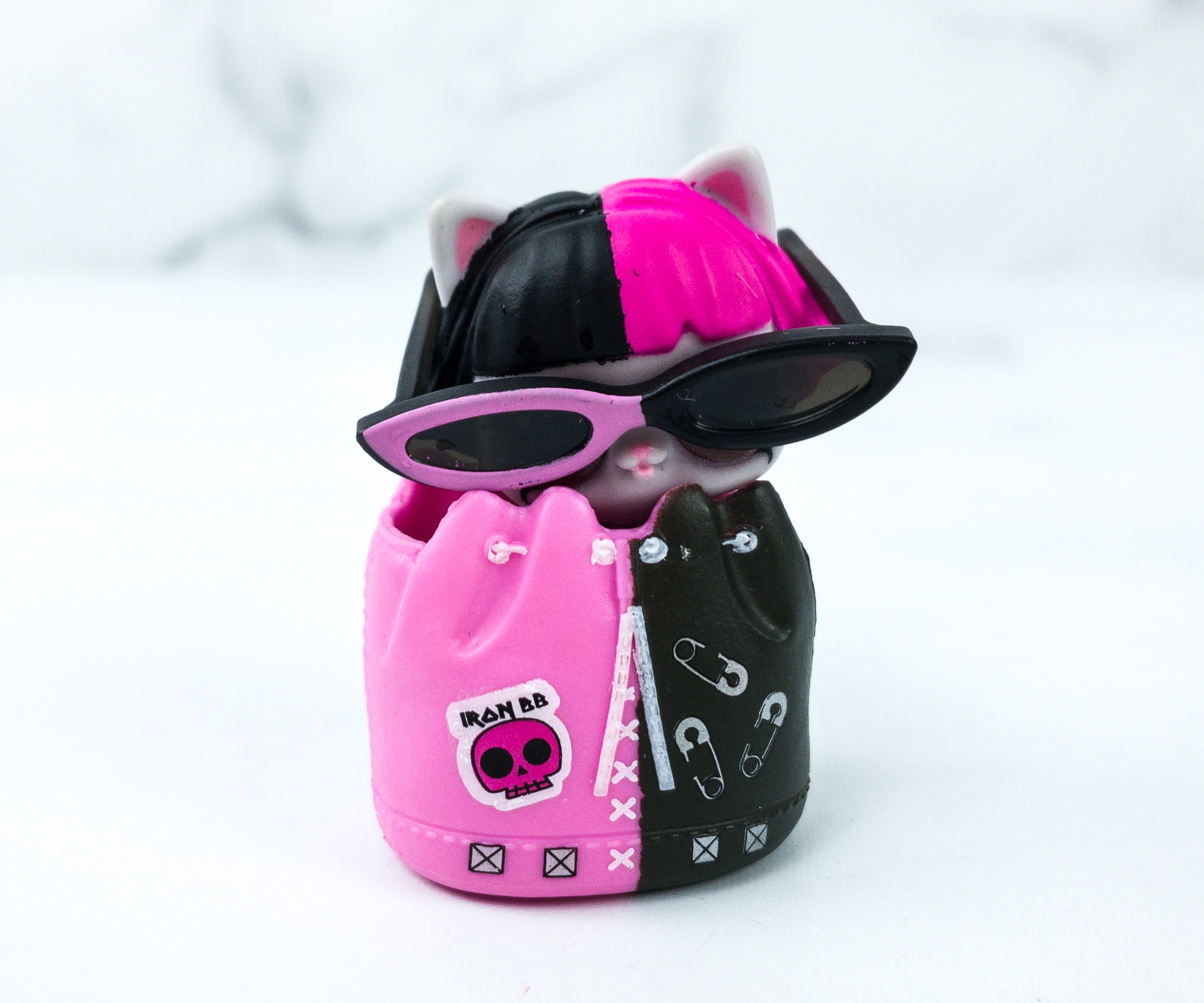 Here she is chillin' in her pouch, wearing her favorite sunglasses! Too cute!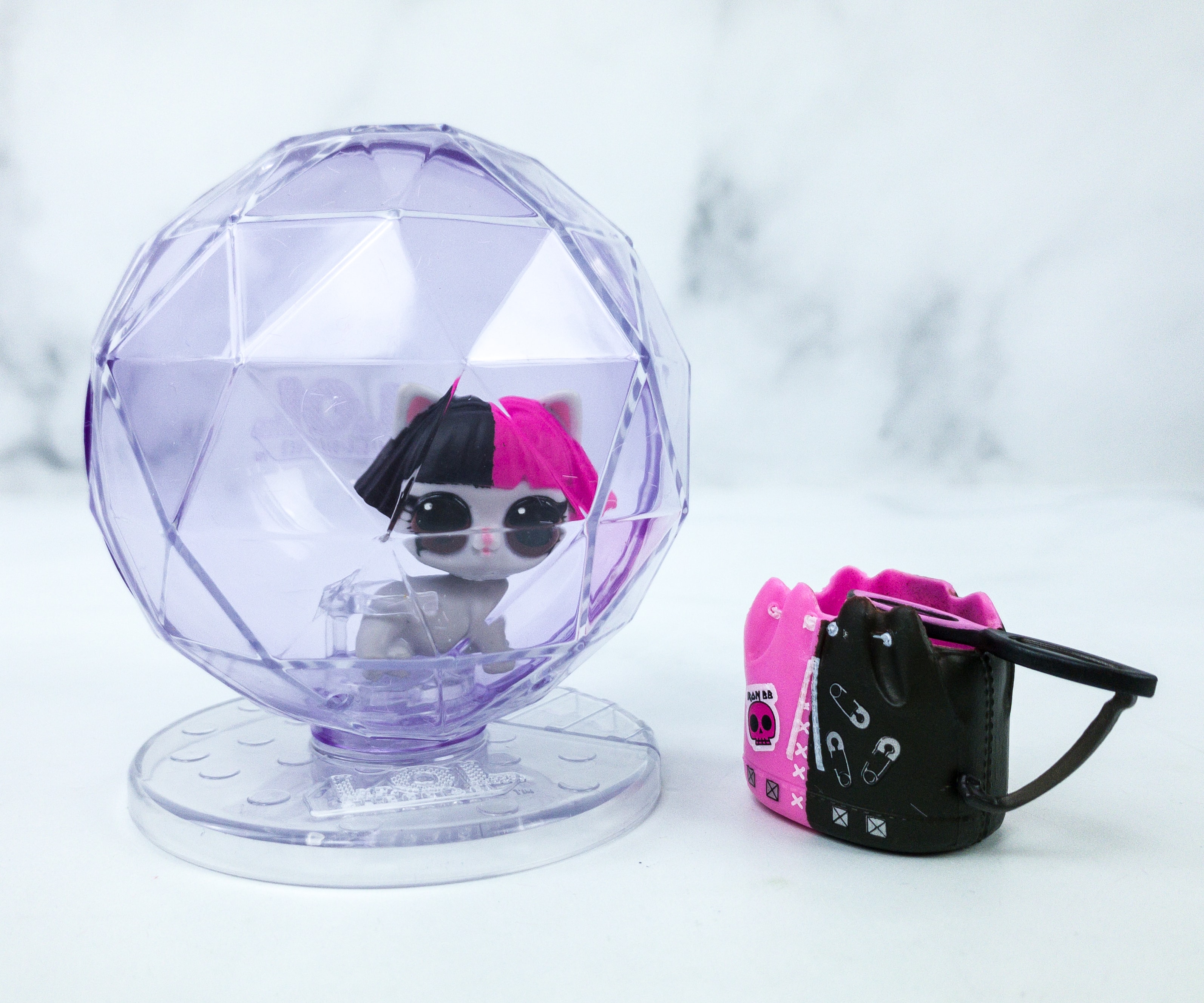 I love how the packaging turns into their display case. It's so nice especially if you love collecting LOLs!
Another wonderful box from L.O.L.! They never fail to amaze us! This month, their box is more on apparel but we're not complaining. The sweatshirt and beanie we got were super soft and comfortable. They also provide the right amount of warmth! The pillow that has a blanket is also super nice and is perfect for traveling with kids. Everything in this month's box is useful and we're very happy with what we got. This quarterly box is definitely something to look forward to! We're so excited for the next quarter!
Are you getting L.O.L. Surprise Box?