Kira Kira Crate is a monthly Asian beauty box with Japanese and Korean beauty, skincare, and makeup items. Each box contains 5-6 products, plus a booklet that describes each item and shares the best ways to use them. Prices start at $29 and shipping is free worldwide.
DEAL: Save $3 on your first box! Use coupon code HELLO.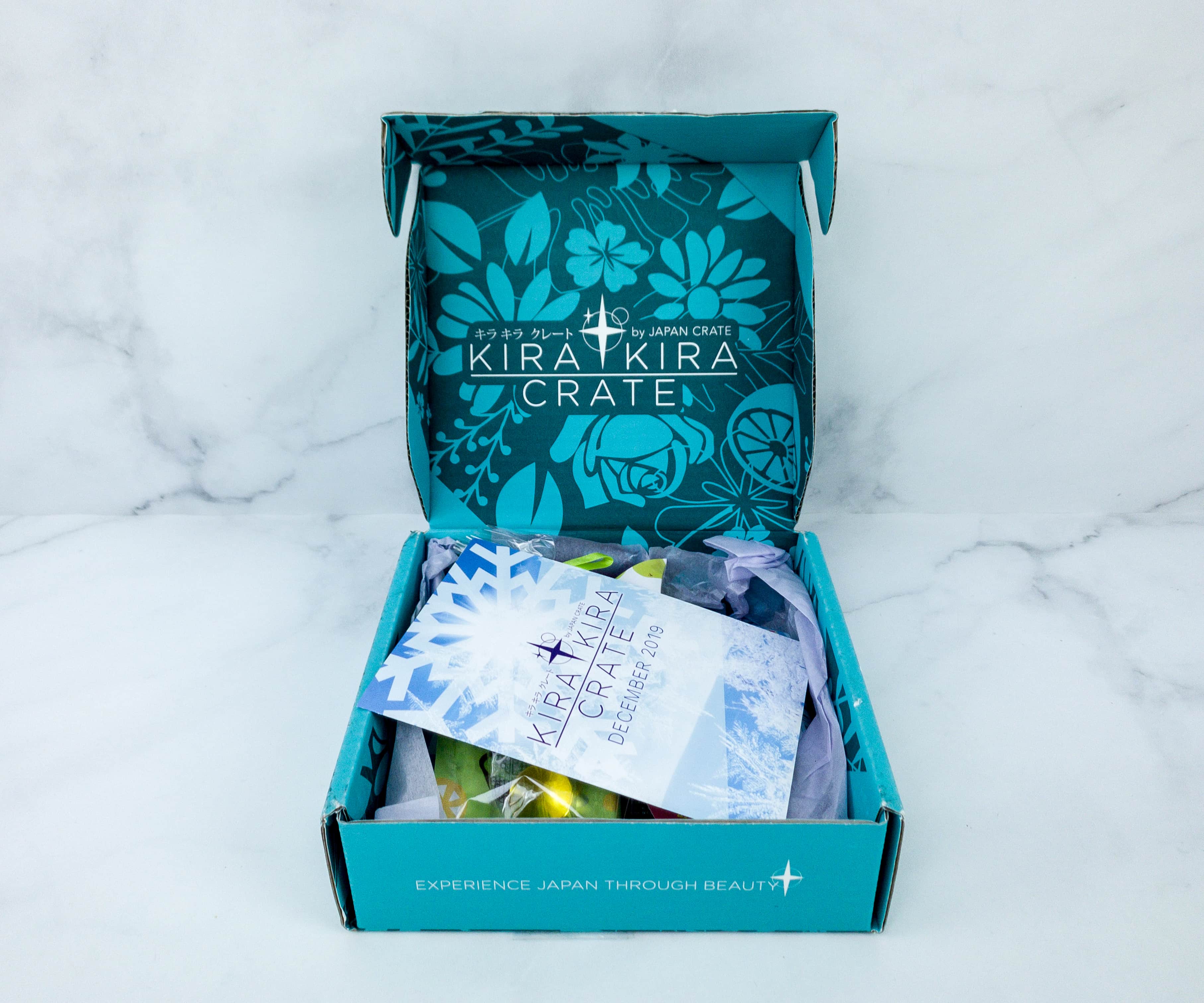 There's a booklet on top of the items in the box.
Lots of interesting items, as always!
The photo on the booklet is usually related to the month's theme.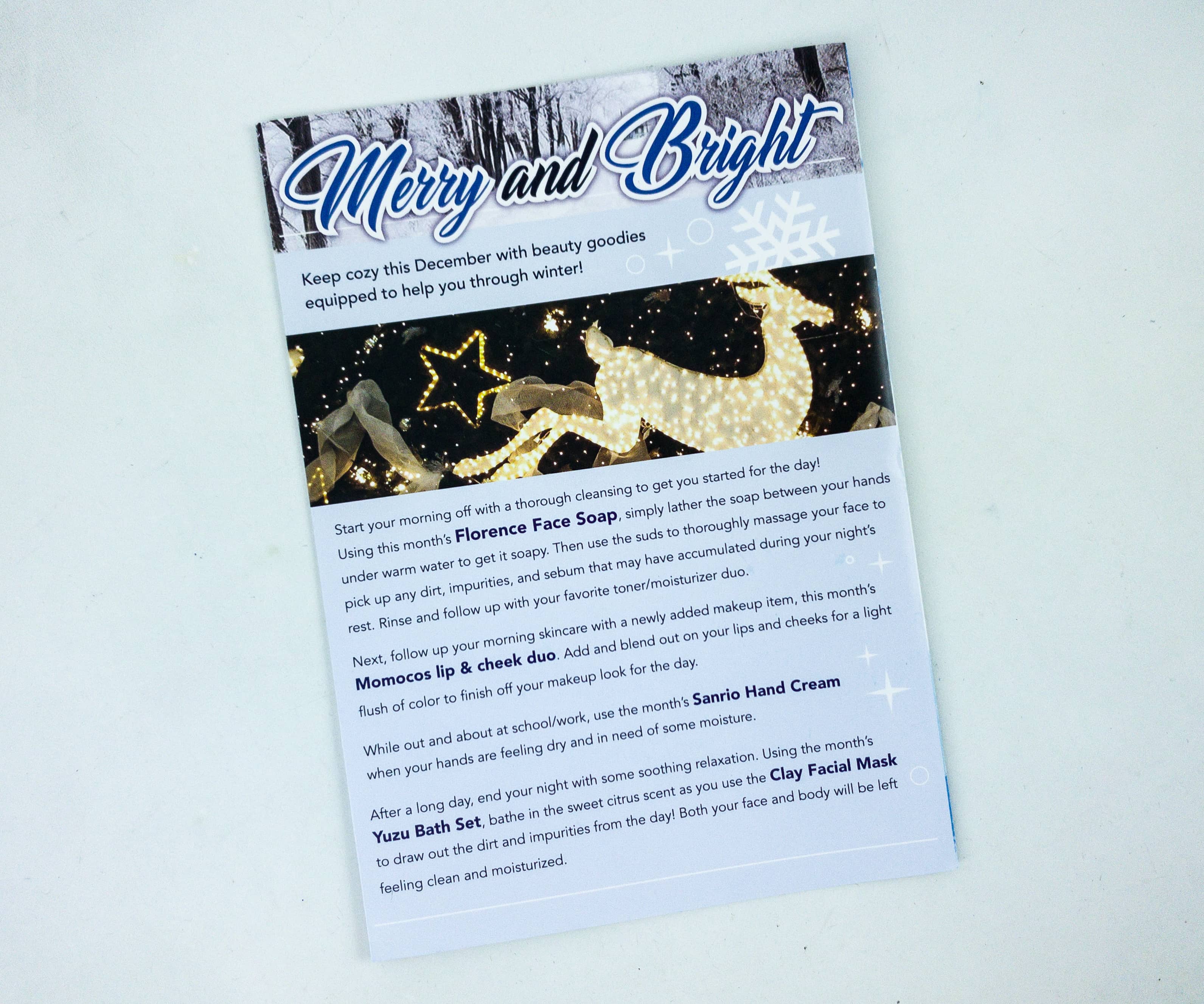 This month, the theme is Merry and Bright!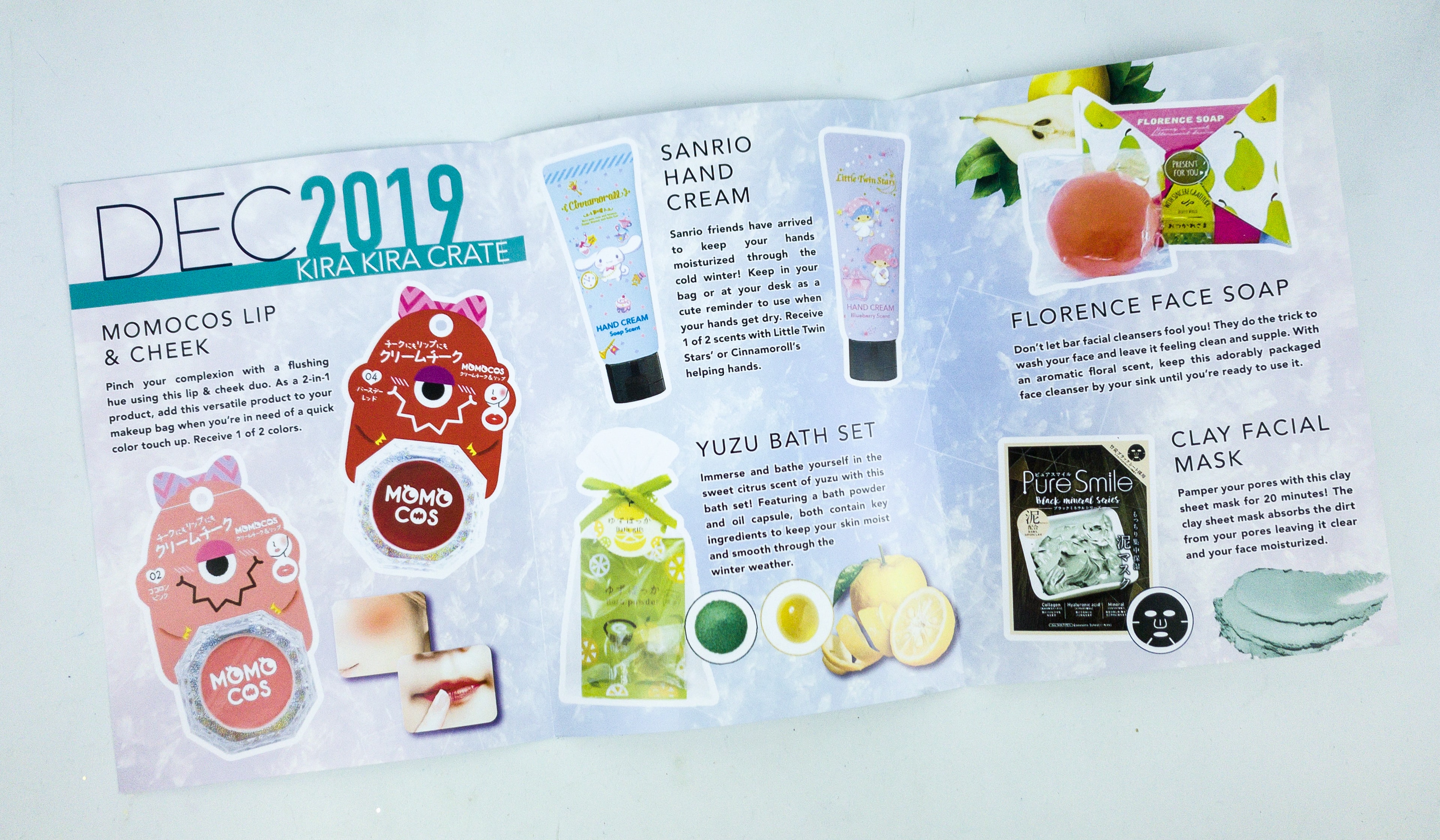 The booklet lists all the products included the box along with individual photos and descriptions.
Everything in my box!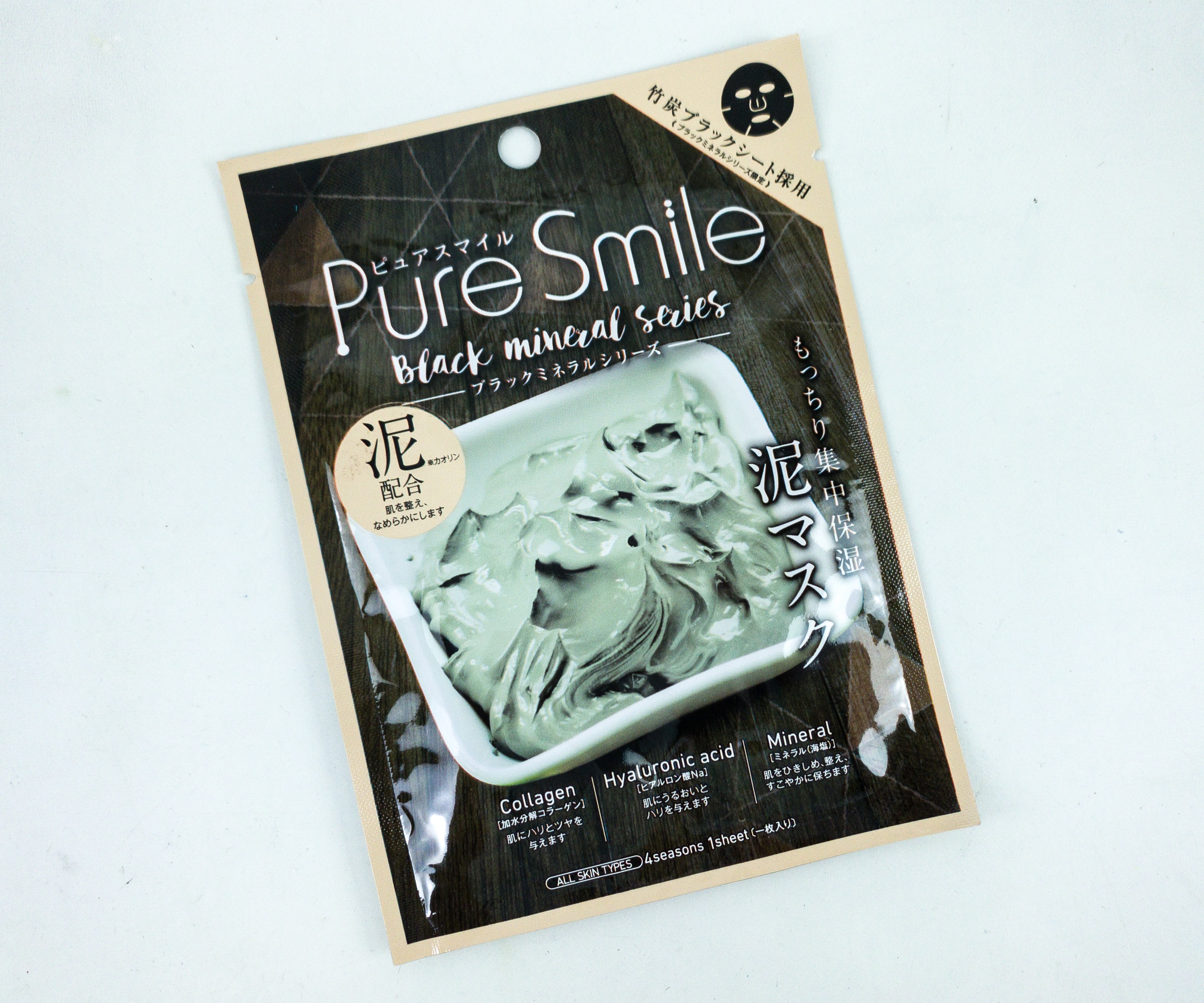 Clay Facial Mask. This mask is infused with the good stuff! Hyaluronic acid is one of my favorite skin care ingredients because it helps the skin retain moisture and it is said to reduce wrinkles!
This also has collagen which is another ingredient known to reduce signs of aging! I love how soothing this feels on the face. It also smells really good.
Animal Eye Mask. These cute and adorable masks are shaped uniquely so they can fit snugly on your eye area!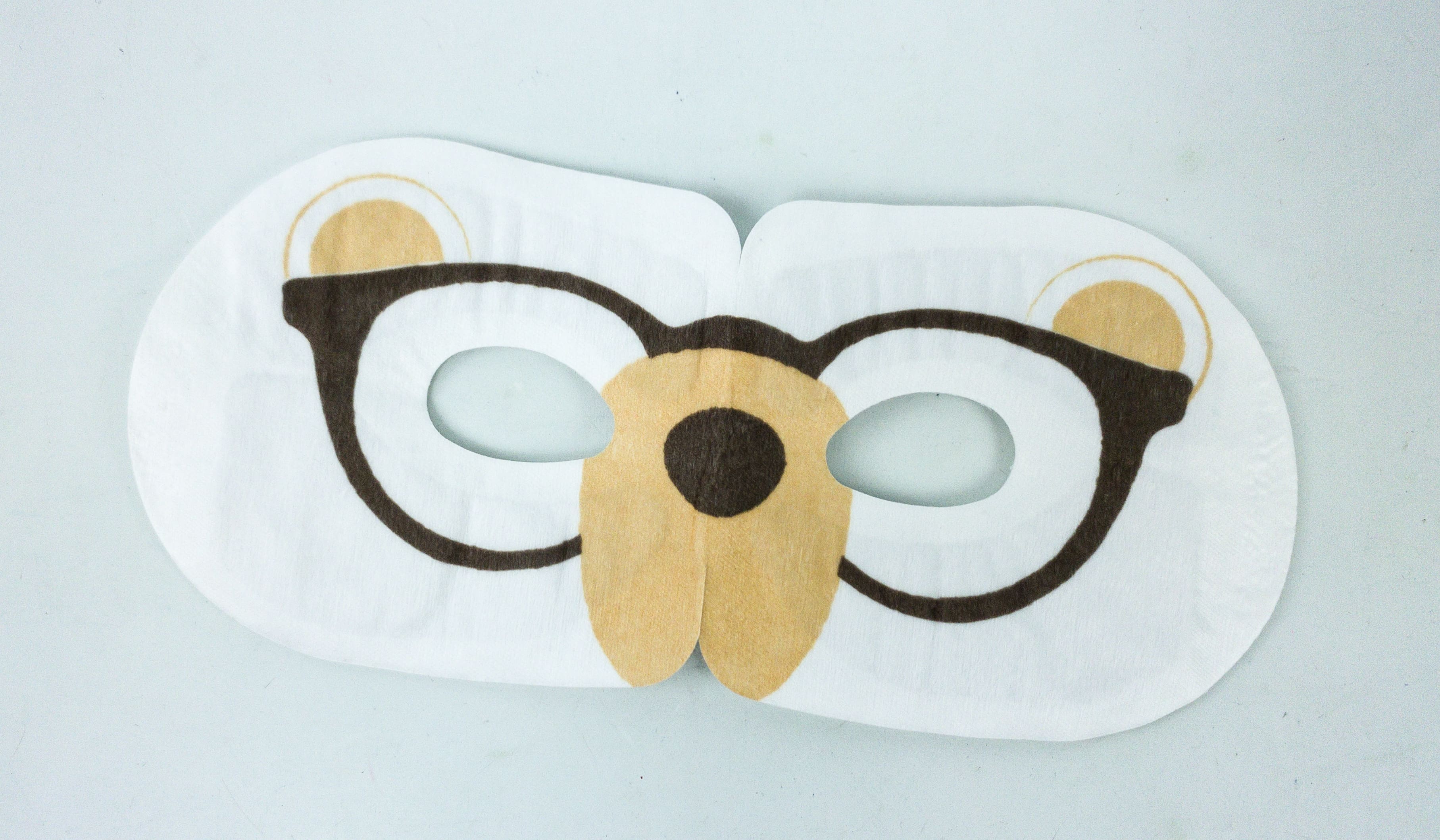 I love the animal-inspired print! It makes skincare time more fun and exciting!
Momocos Lip & Cheek. It's a tinted balm for lips and cheeks, great for lazy days as they're easy to use and they're multipurpose!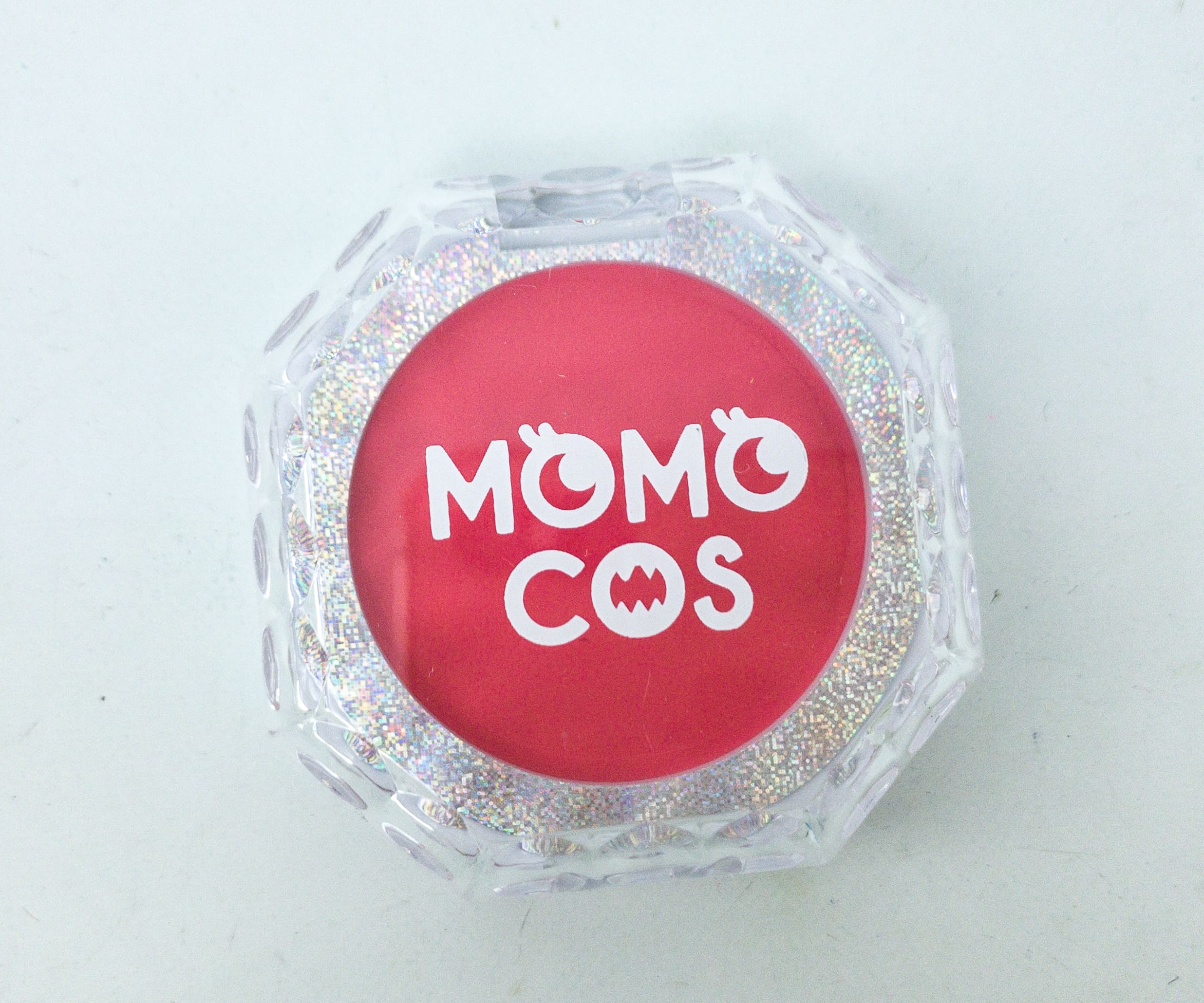 It comes in a compact case. This one came in a very striking pink shade so I was really hesitant to use it at first.
Upon application, I found that the formula is buildable. A little goes a long way so just take your time building and blending the product in.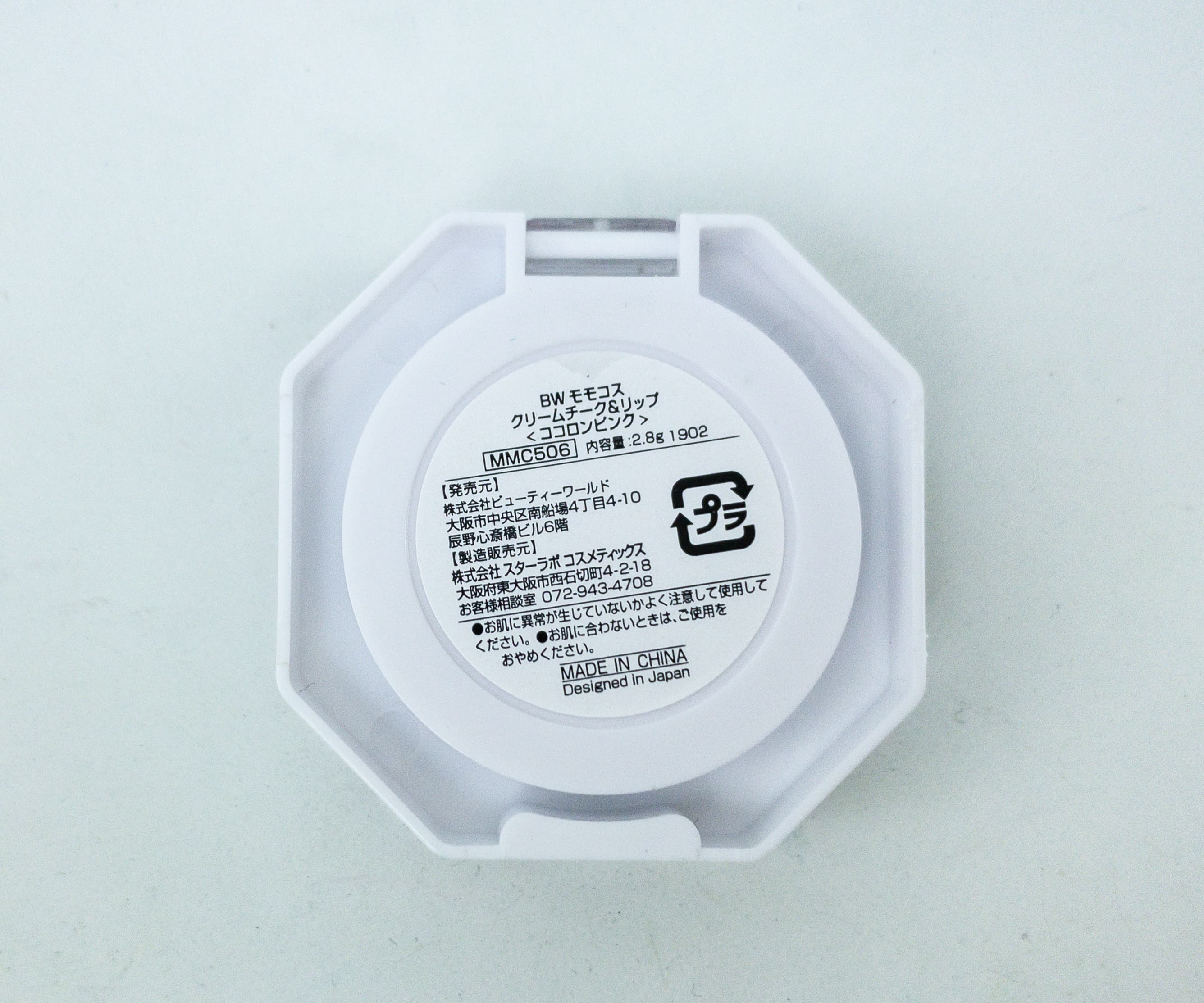 The back of the packaging has the label. The item is made in China but designed in Japan.
Yuzu Bath Set. The vibrant color of the packaging immediately caught my eye as I was checking the box for contents. Upon opening, I was greeted with a lovely citrus scent!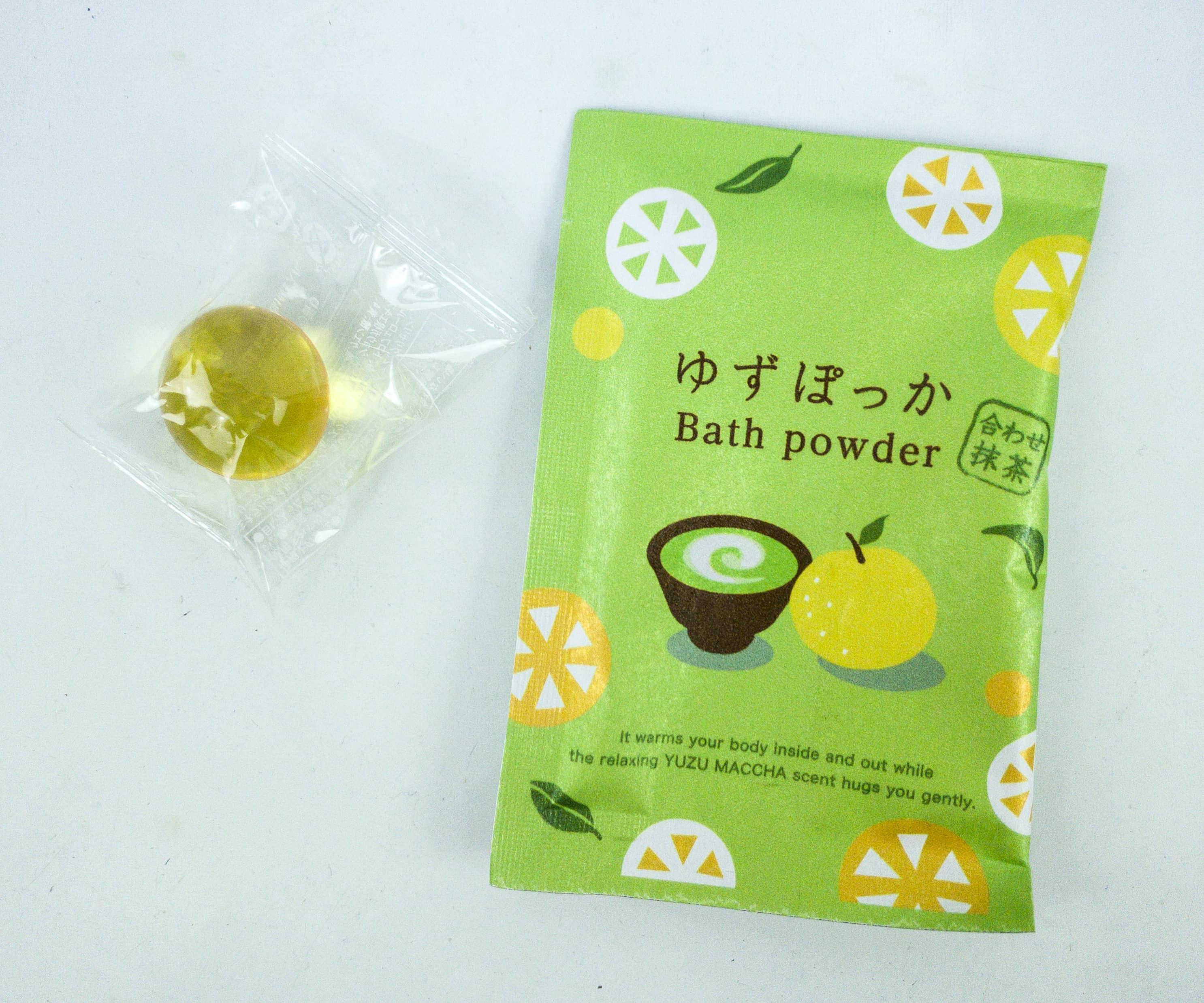 The bath powder and oil capsule combo is great! The invigorating scent has me feeling fresh and clean, ready to take on another day. It also kept my skin soft even after a few hours out in the sun. The scent lingers and I can still get a hint of the faint smell at the end of the day!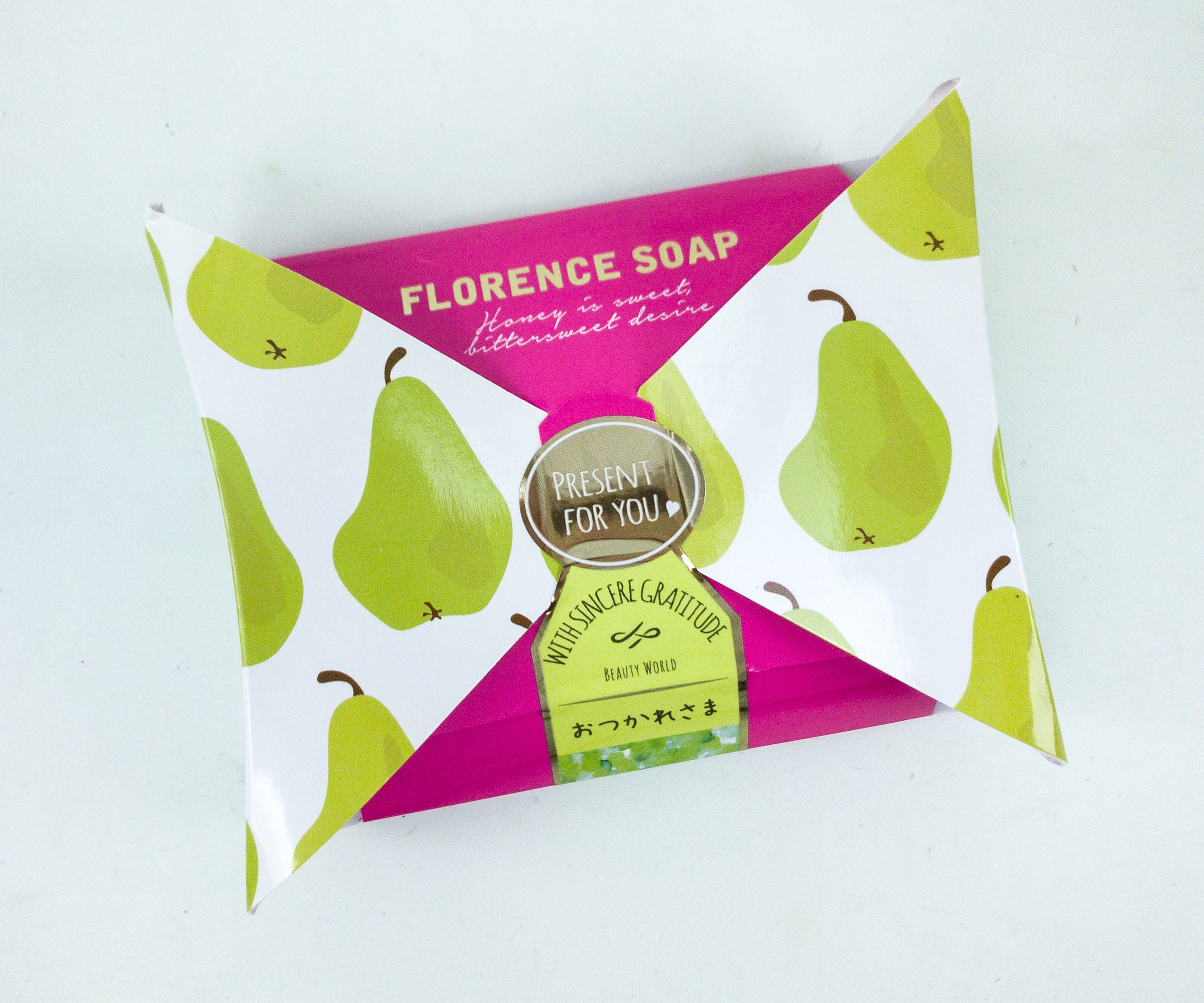 Florence Face Soap. First off, this packaging is amazing! It's colorful and filled with pear prints!
The box has details written in Japanese at the back. Said to be made in Japan, I can't wait to try it!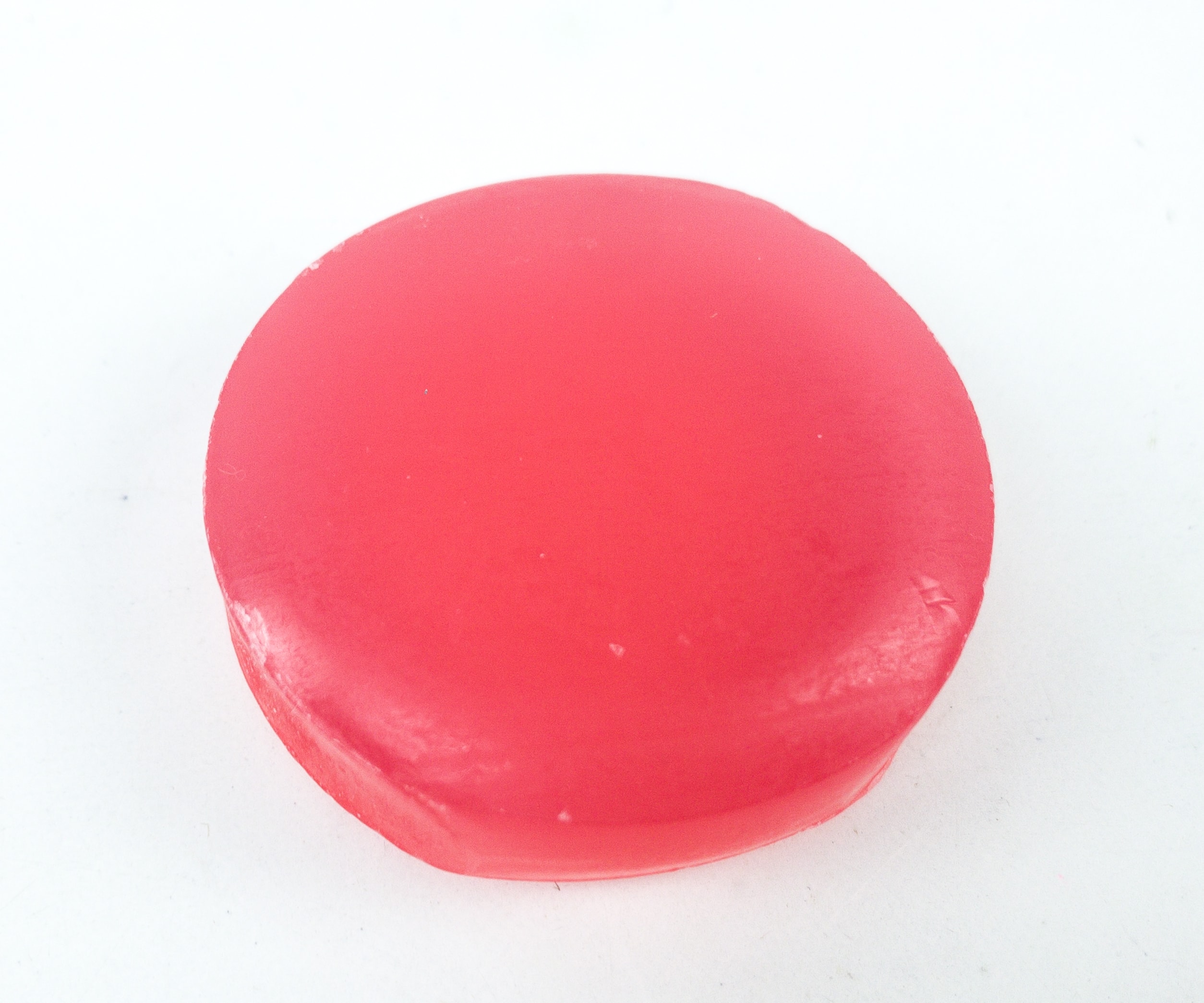 The soap itself is a red bar that looks just like your typical colored bar of soap. It does its job of making my skin feel squeaky clean after use!
Sanrio Hand Cream. I like hand creams! They save me from dry and chafed hands, especially during summer and winter. This hand cream came just in time to save the day!
I like that it has a mild scent. It also works really well, providing my hands the moisture it needs! The cute Sanrio packaging is also a plus!
This month's Kira Kira Crate got me all hyped up and excited because of all those cute item packagings. They definitely made the products more appealing, even though the items are mostly basic stuff like creams and soaps. Overall, I still think the box is worth it. The products do their job well and the value is also great. My favorite this month is the lip and cheek tint. Let's face it, could you ever go wrong with a lip and cheek tint? It's easy to use and it's perfect to use even for ordinary days. I also like the hand cream which made my hands feel soft and smooth. I hope they deliver more unique finds in the future boxes! I can't wait!
Did you like this month's items? Let us know in the comments!