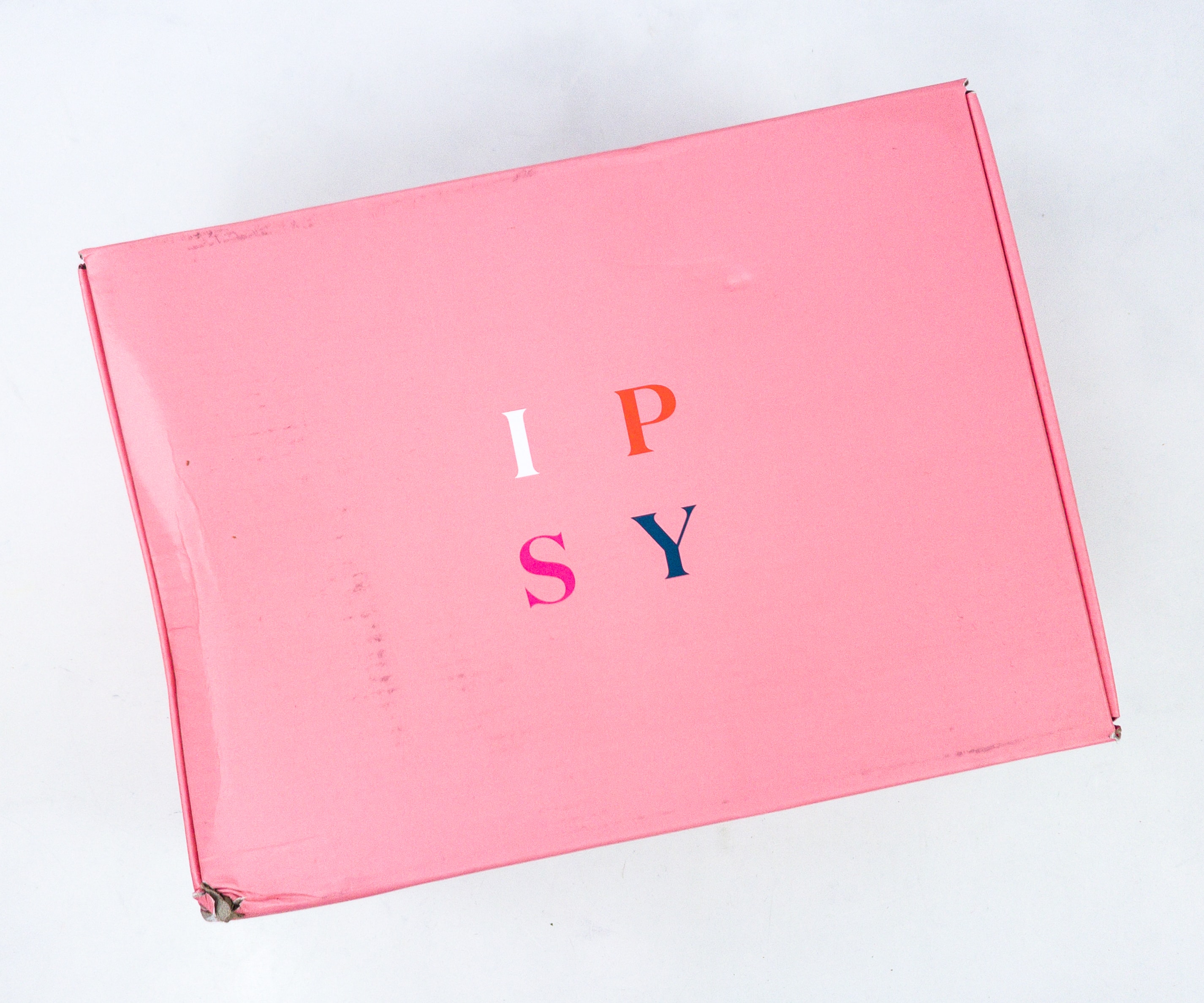 Ipsy Glambag Plus is the upgraded version of the monthly Ipsy Glam Bag. For $25 a month, it contains 5 full-size products from brands you love, plus a deluxe makeup bag with every third shipment. The promised value of each box is $120 worth of products. It will contain variations, but there are far fewer compared to the regular Ipsy Glam Bag. Be sure to continue to rate and review your bag to help personalize it to your needs. Check out our Ipsy Glam Bag explainer to find out every detail of this subscription!
ICYMI, the makeup bag has returned to this box!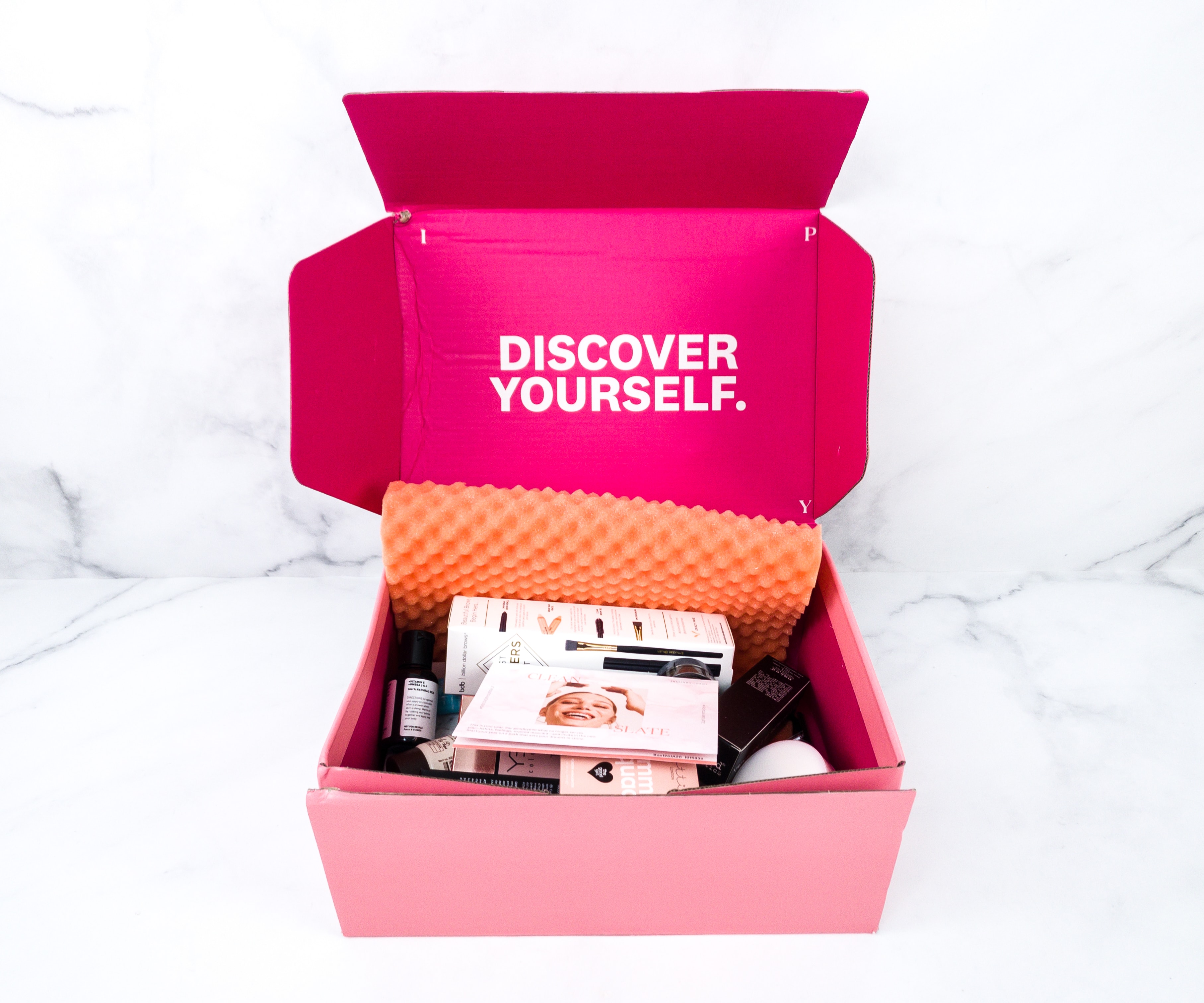 The items were cushioned with orange foam.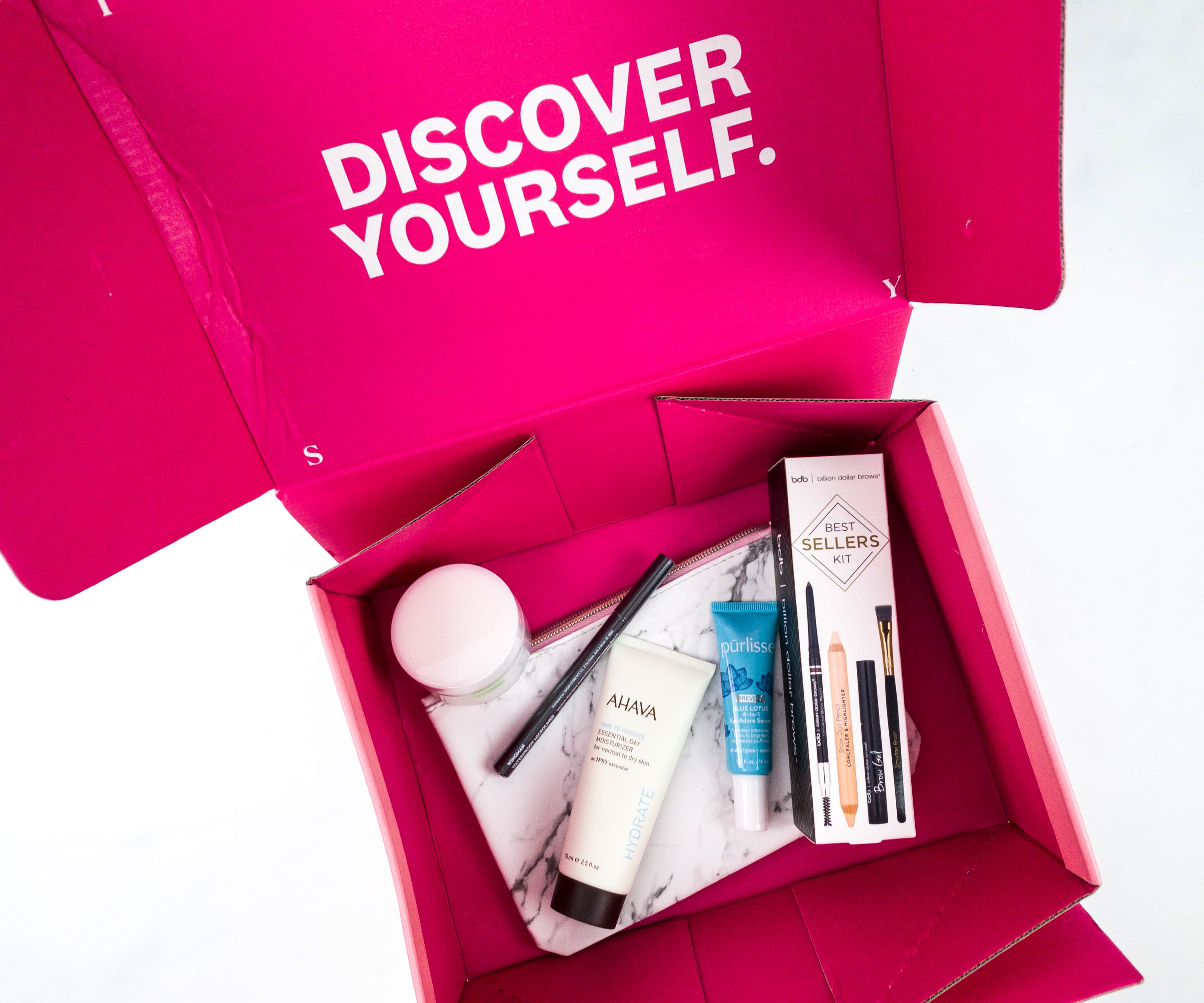 I'm so excited to see everything we got for this month!
The theme is CLEAN SLATE!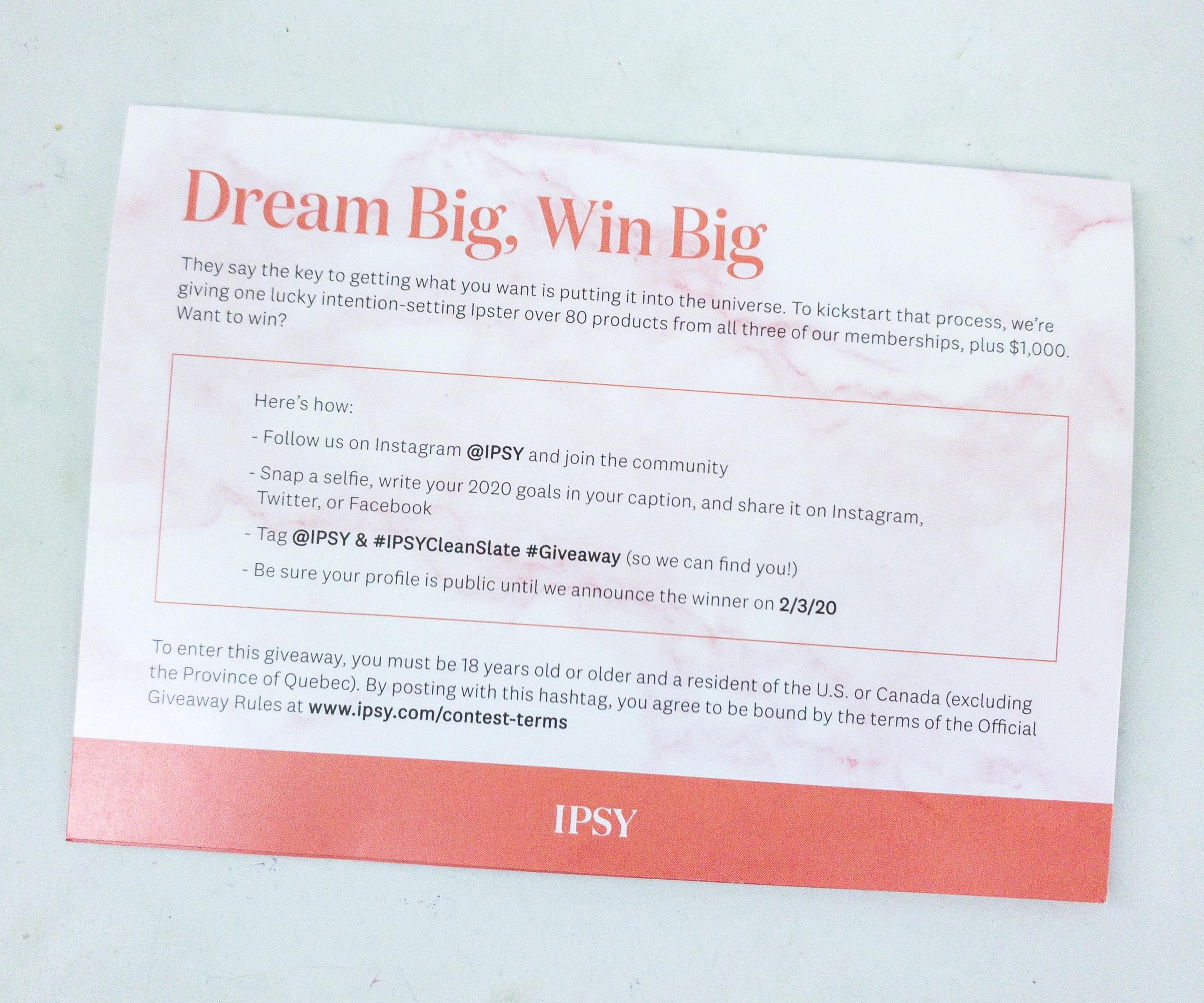 There's also an announcement about a contest where you have a chance to win 80 products, plus $1000.
The package also came with an information card that lists all the items in the box along with a brief description and a useful tip for each.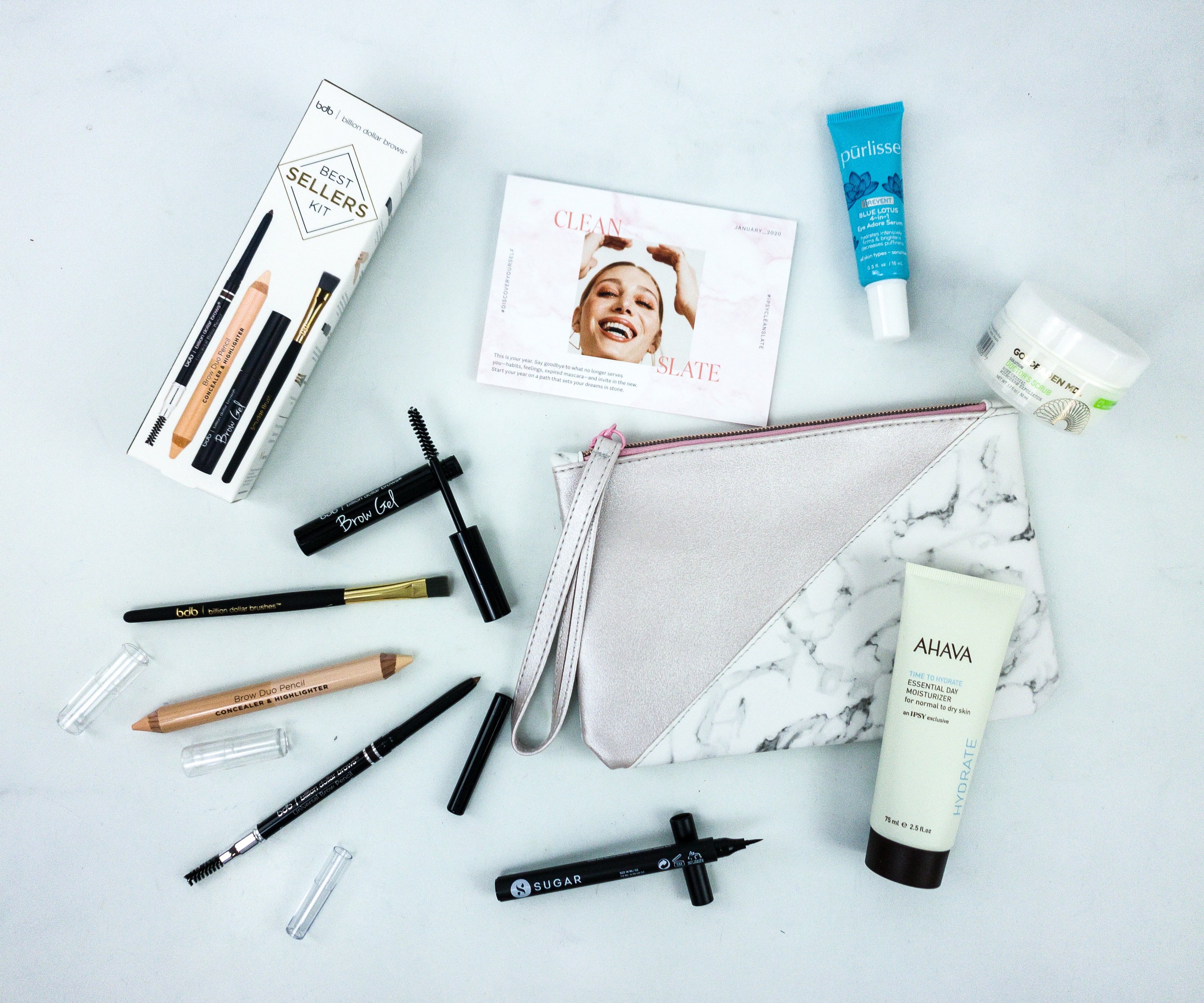 Everything in the box!
Your Glam Bag Plus. This month's featured bag is chic and unique. I love the combination of subtle colors. On one side, half of the pouch is glittery and the other features a marbled design.
The backside of the pouch is different, as it features a full marbled design.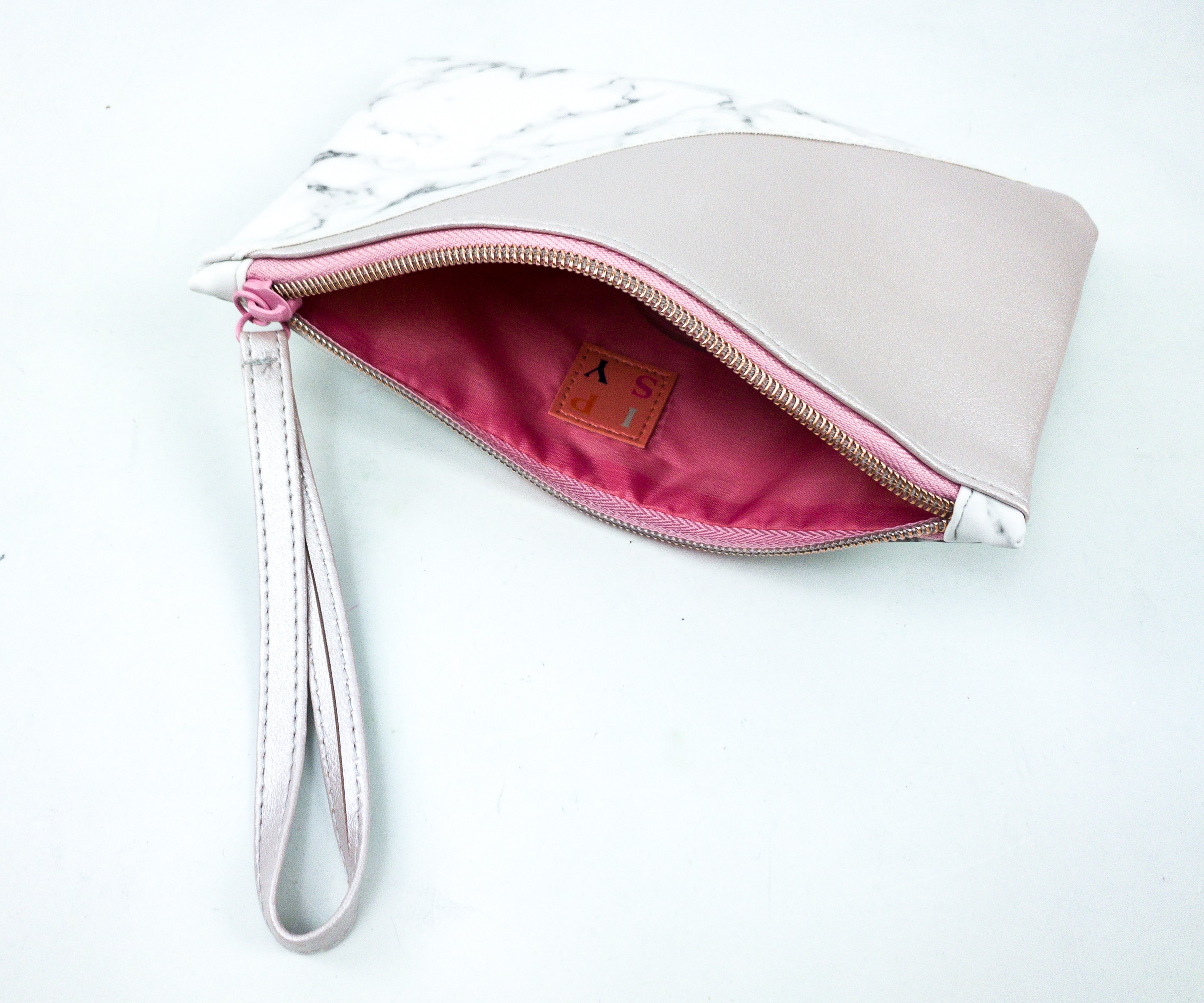 The interior of the pouch has a pink lining. Just like other pouches from this subscription, it's spacious enough for basic makeup items. The pink zipper even comes with a strap, making it easy to carry around.
Sugar Cosmetics Wingman Waterproof Eyeliner in 01 I'll Be Black ($15) It could take great skills to get your eyeliner right but sometimes, all you really need is a nice waterproof eyeliner with an exceptional formula and an easy-to-control tip, just like this one.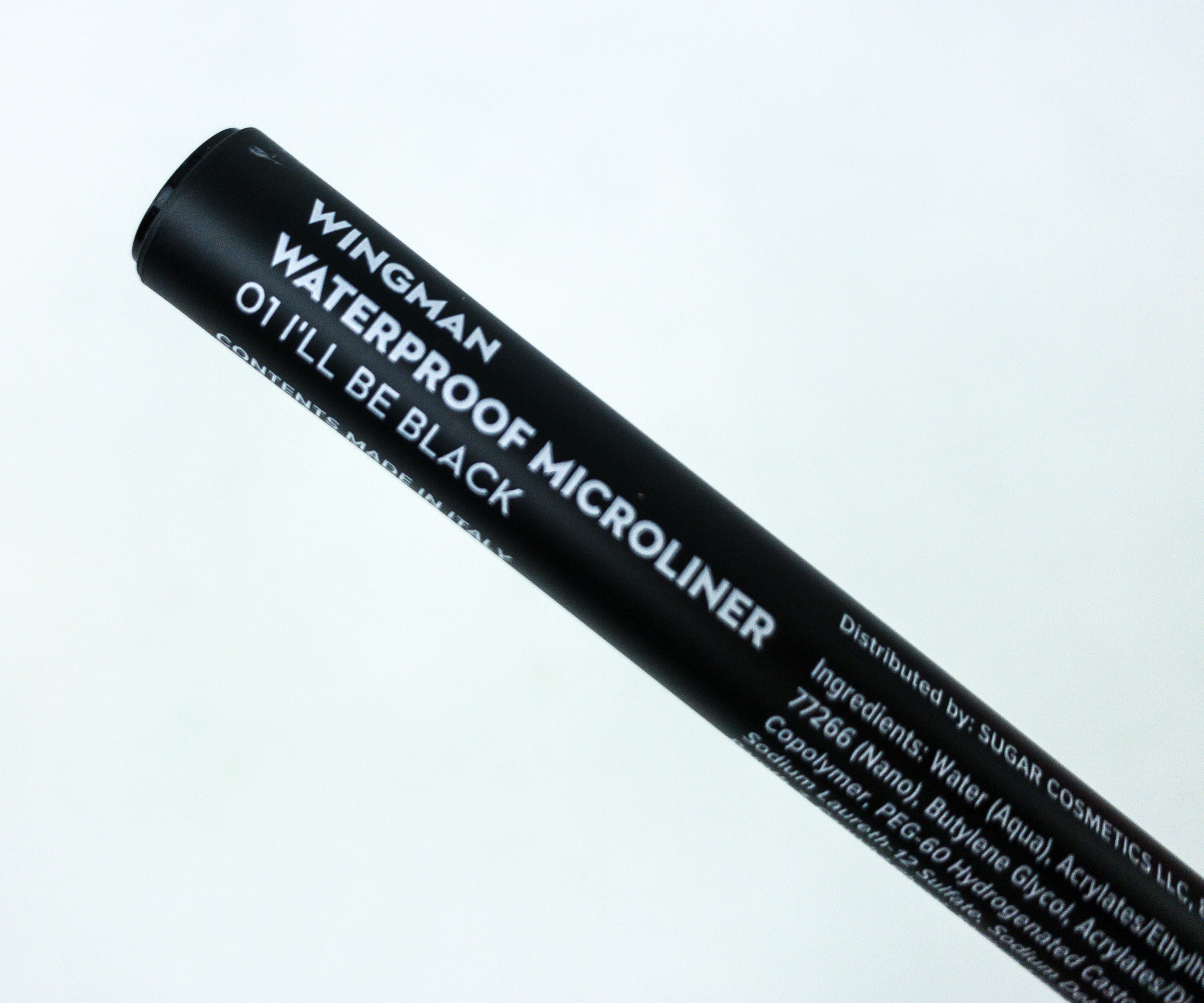 I love its jet-black pigment, which doesn't clump nor irritate my skin. They weren't joking when they said it's waterproof because it really stays on for a long time!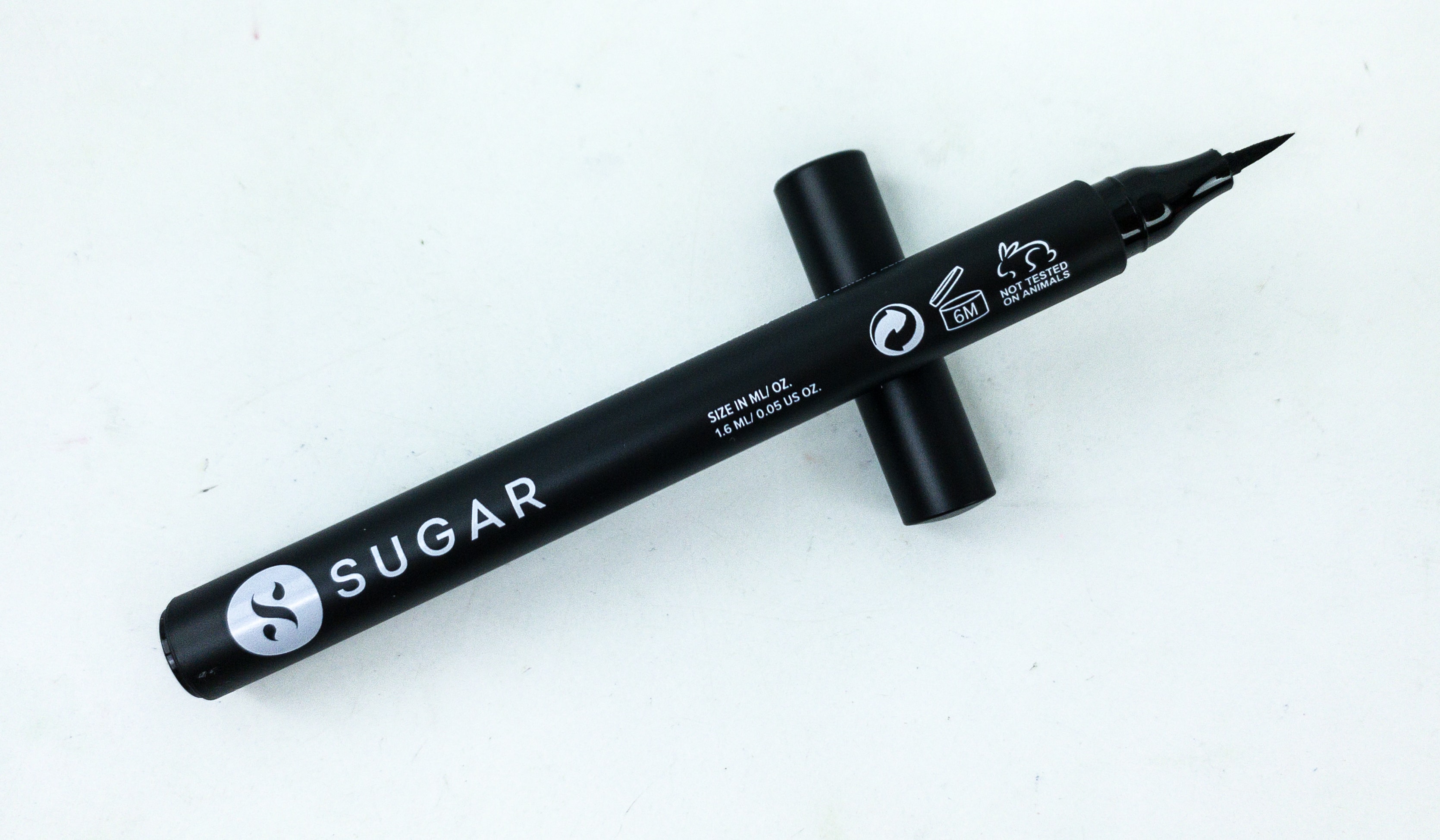 The tip is firm, producing such precise lines that make my cat eyes look like they're done by a pro. This is such an awesome find!
Billion Dollar Brows Best Sellers Kit ($42) Now, we move on to another common beauty concern: achieving beautiful and natural-looking brows! This kit is perfect as it already has everything we need to make our brows on fleek all the time.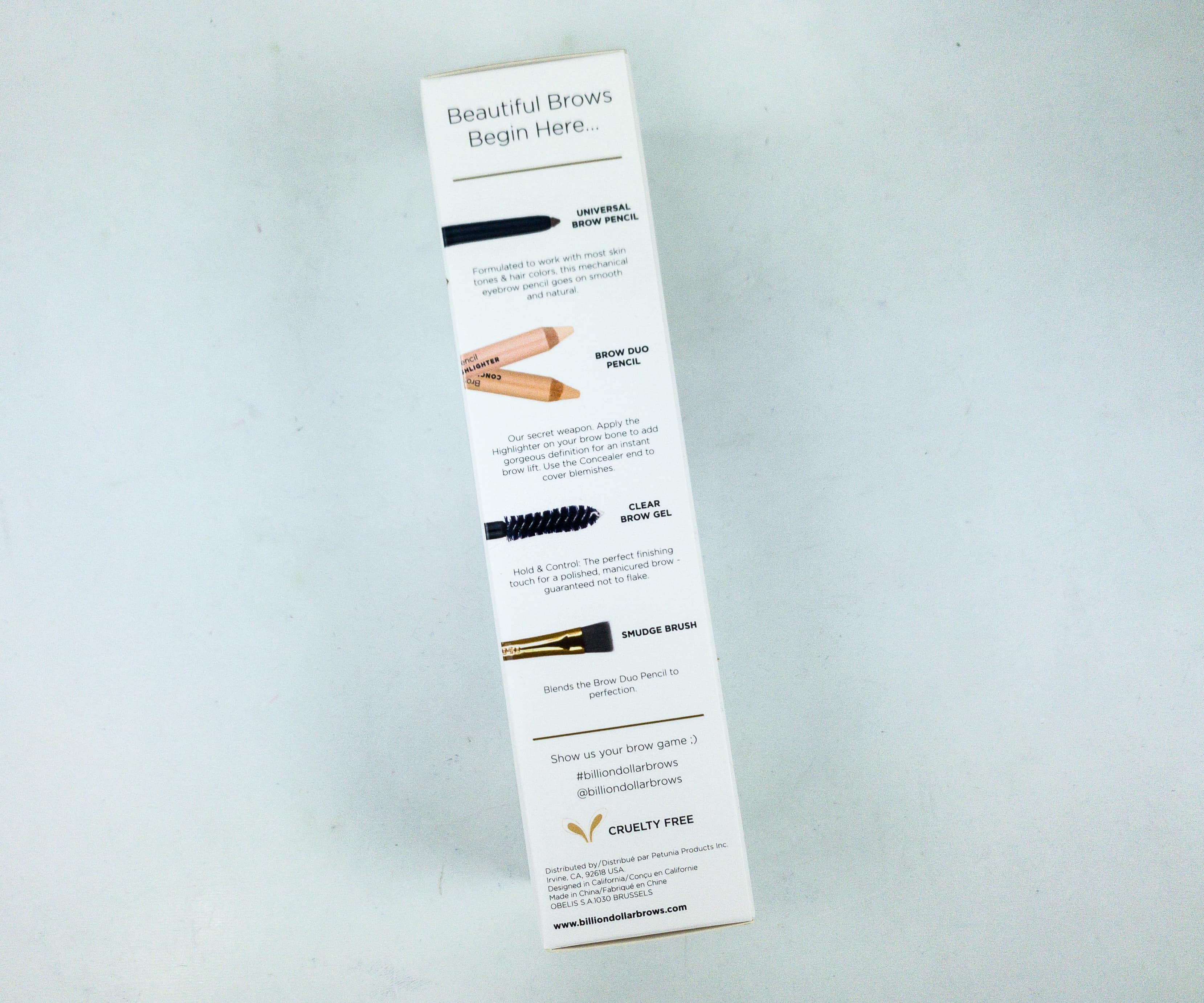 The back of the box lists all the items inside, which includes a Universal Brow Pencil, Snow Duo Pencil, Clear Brow Gel, and Smudge Brush.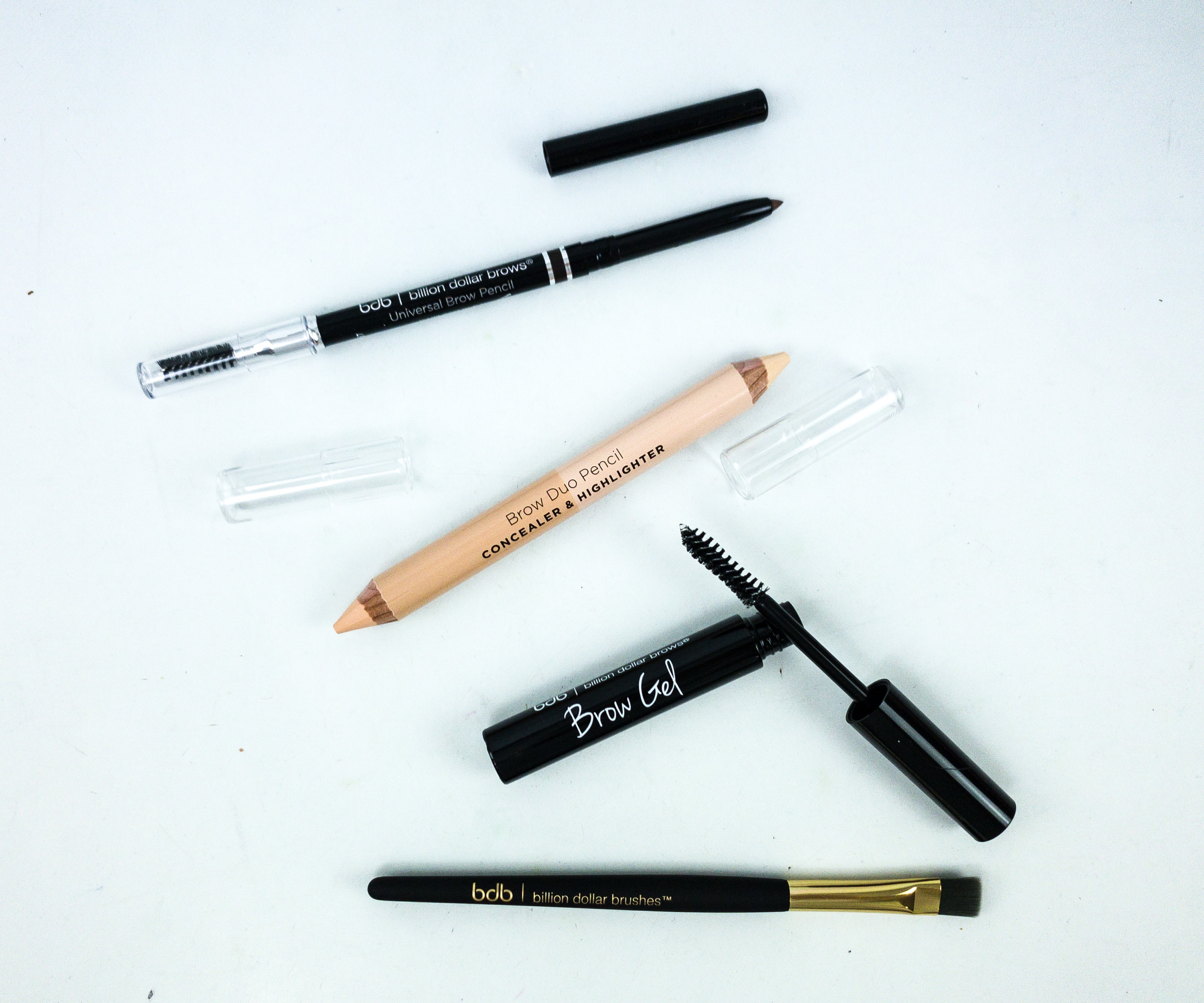 Everything in the kit fits my newest beauty pouch! I'd love to bring them wherever so I can keep my brows in good shape always!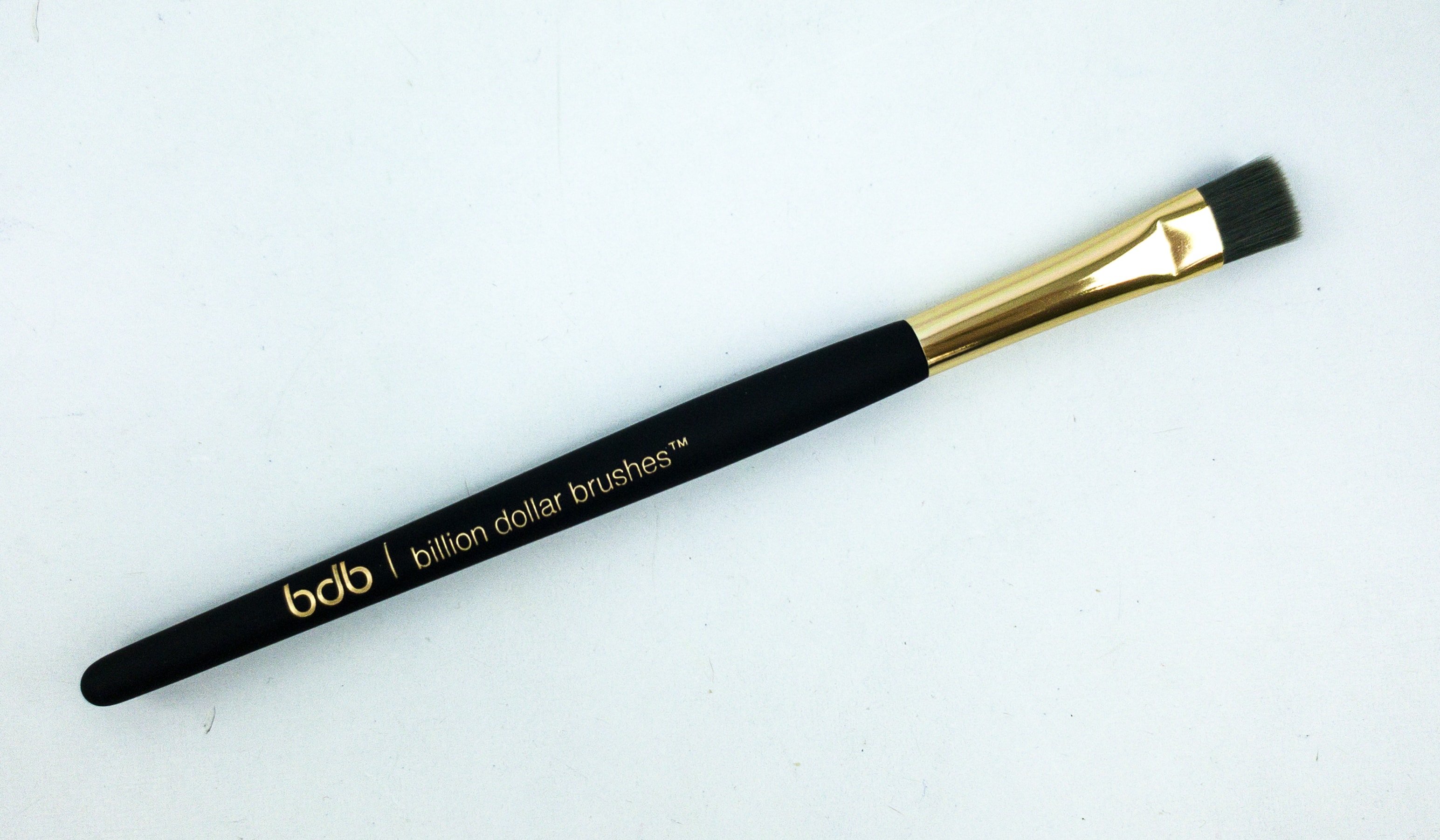 Here's the smudge brush, which has a black handle and gold-colored details. Its gentle tip is great for blending eye highlighters, concealers, and other eye makeup products.
Next up is the clear brow gel which has a lightweight and non-sticky formula. It's usually applied last as a finishing touch to make sure your brows are in place.
This brow duo pencil is awesome as it already has a concealer and a highlighter. Both are useful in ensuring that your brows are well-defined and that there are no visible blemishes.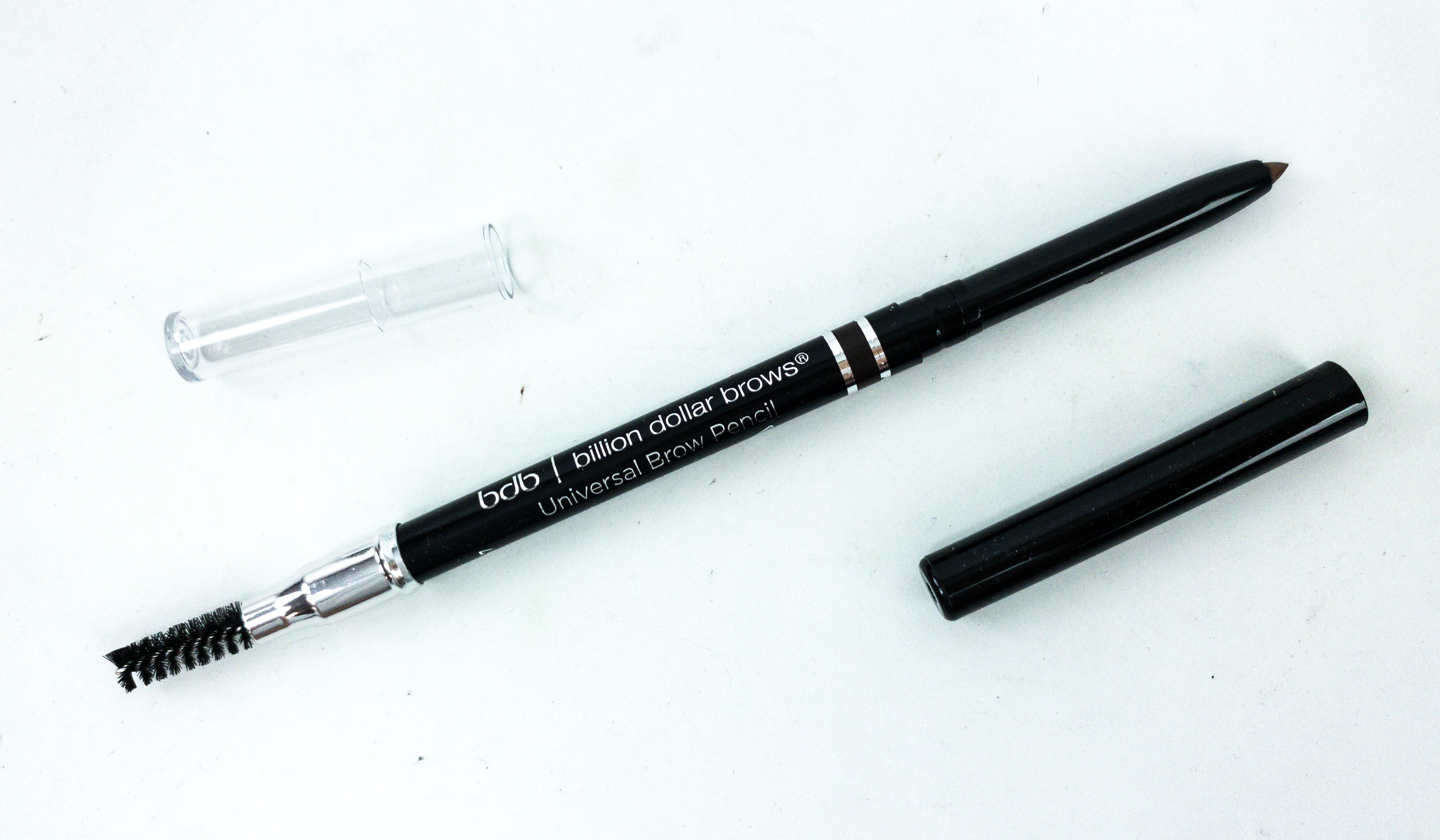 The brow pencil comes in a universally-flattering dark brown shade. I like how natural it looks like when applied. It glides smoothly as well!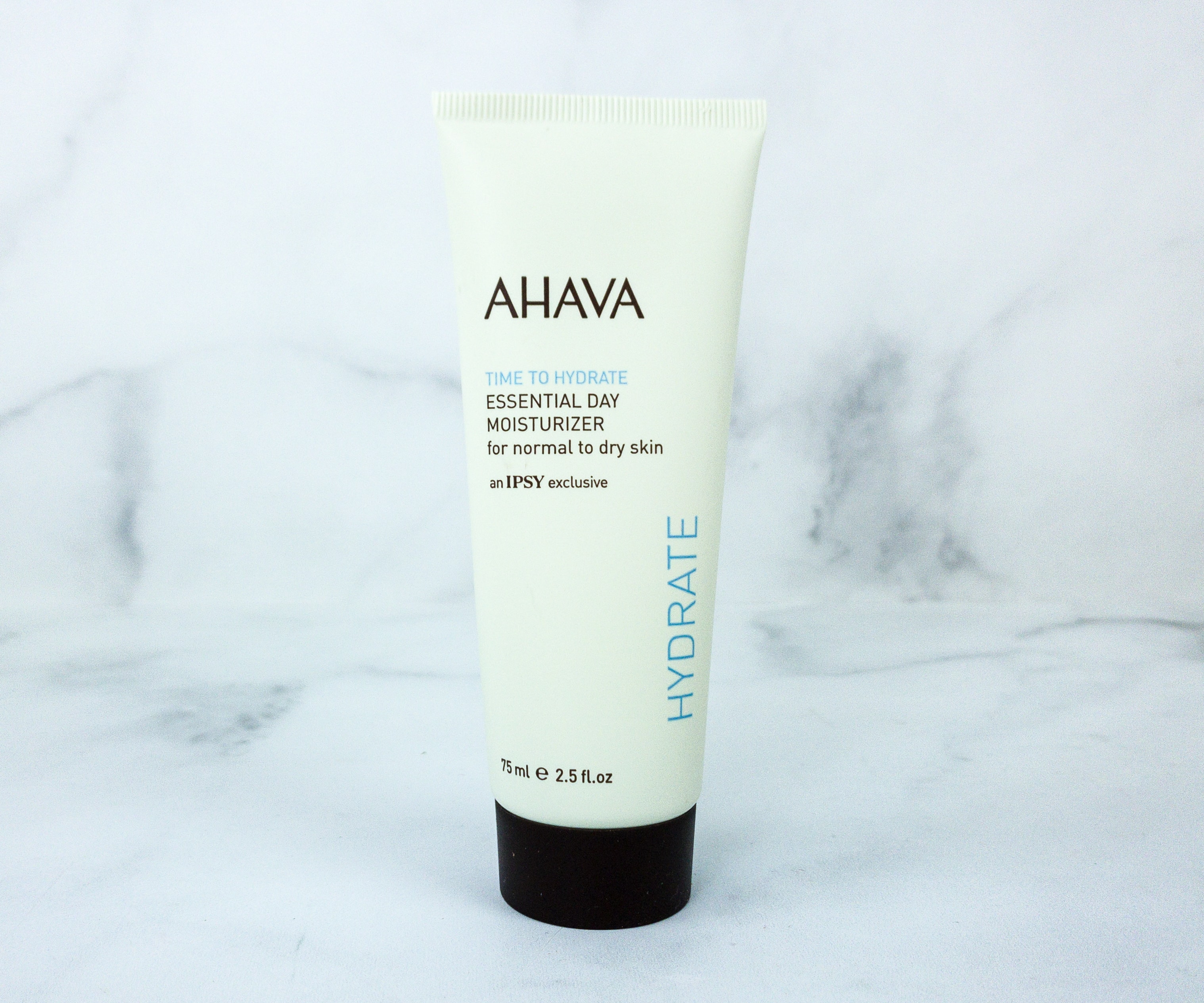 AHAVA Essential Day Moisturizer ($67) Moisturize, moisturize, moisturize! I can't stress enough how important it is to replenish your skin's moisture, especially during winter. This Ipsy-exclusive moisturizer is especially for daytime use, and it works best for normal to dry skin. It's packed with soothing aloe vera and vitamin E that helps protect your skin from environmental damage. The formula is luxurious and lightweight. It definitely met my expectations as my skin felt soft and supple after application!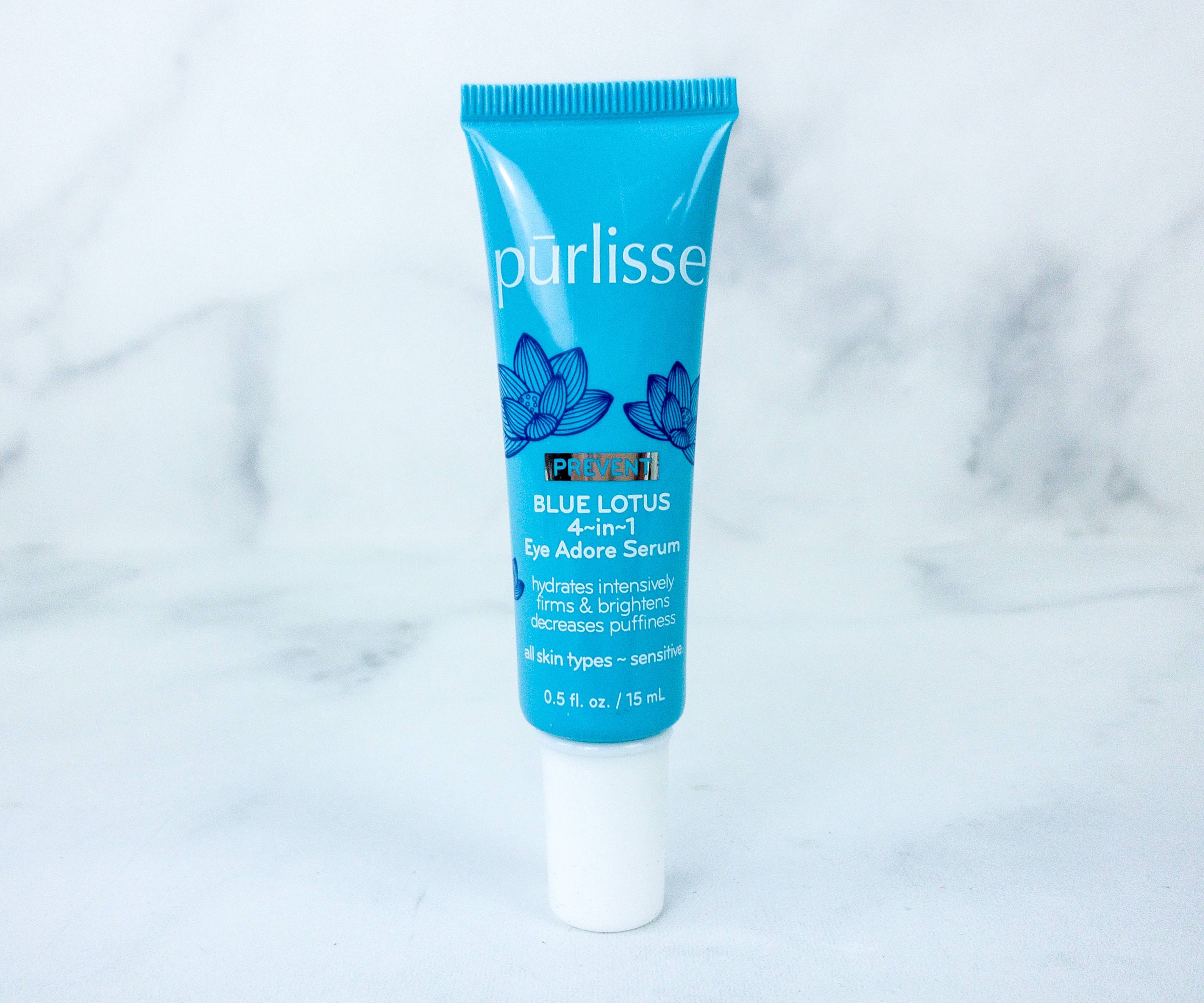 Purlisse Blue Lotus 4-in-1 Eye Adore Serum ($36.66) Our delicate under eyes deserve extra care! This serum is specially formulated for the sensitive skin near our eyes, perking it up and keeping it firm and well-hydrated. It also promises to brighten your skin with continued use. I love that it works well under makeup!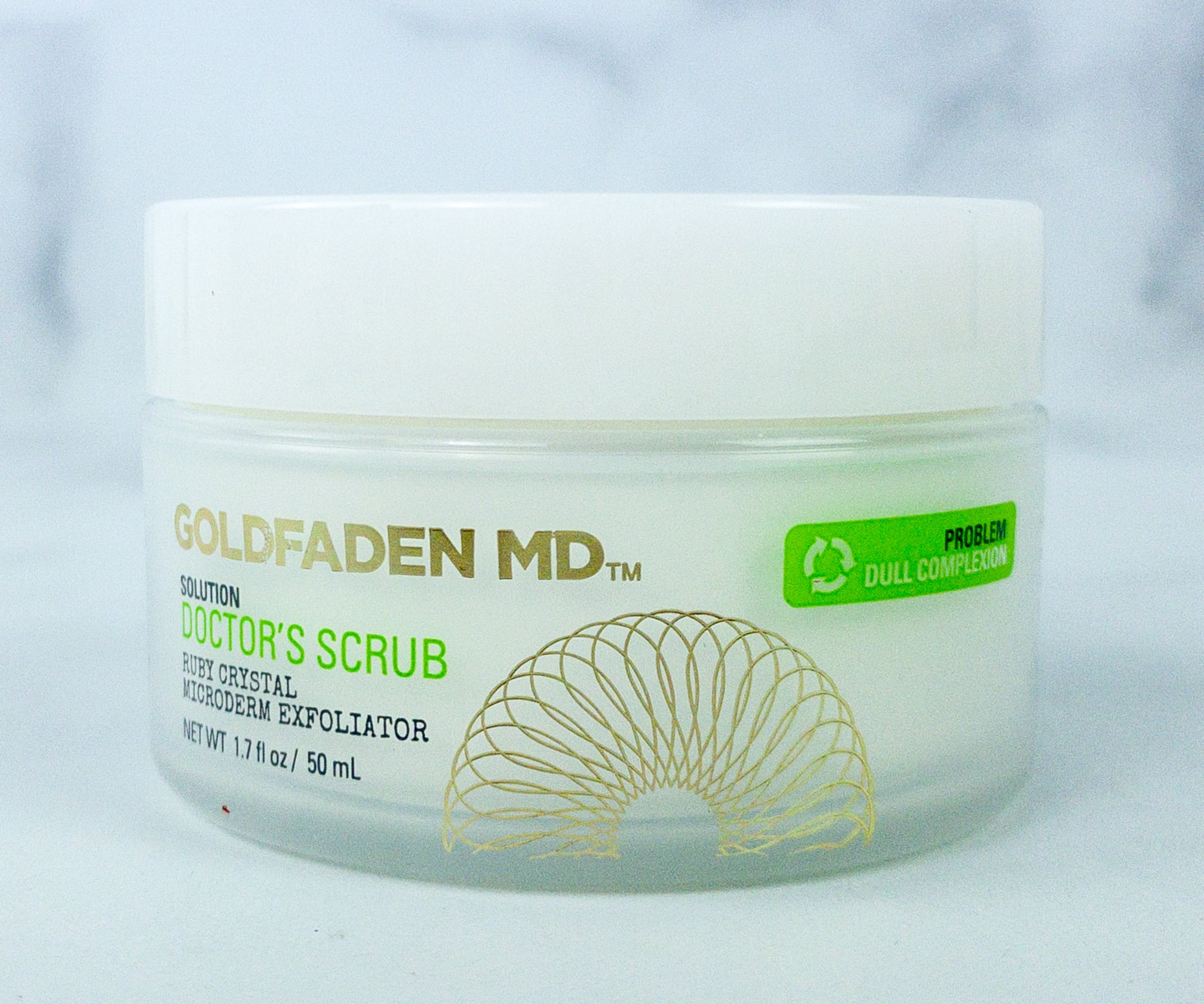 Goldfaden MD Doctor's Scrub ($39.46) Packed with ruby crystals, this scrub helps remove dead skin cells, therefore revealing brighter and smoother skin. It's ideal for all skin types, and works for the face, neck, and décolleté.
Other ingredients are hyaluronic acid, organic red tea extract, and seaweed, which help retain the moisture of the skin. Compared to other scrubs, this doesn't cause irritation and doesn't leave the skin dehydrated. To use, just massage the exfoliating scrub onto damp skin and then rinse thoroughly. It's one of my absolute favorite exfoliators, and the item I selected in choice time!
I'm loving all the skincare items in this month's Ipsy Glambag Plus, and I love that most of them match my skin type and skin concerns. There's a moisturizer which I need in winter more than ever, a serum to help keep my eyes perky, and a tub of scrub for exfoliating minus the dryness! They're all super usable, and they all came in full-sizes, what more can I ask for? The included makeup products are also awesome. I was totally thrilled with the mascara, and I'm happy with the brow kit as well. I mean, it's a complete brow kit! There's everything I need to keep my brows on fleek. I can even bring them anywhere using the included pouch, which is so classy! With a total value of $200, this is an overall impressive curation. The subscription is definitely off to a good start for this year!
What do you think of this month's Ipsy Glambag Plus?