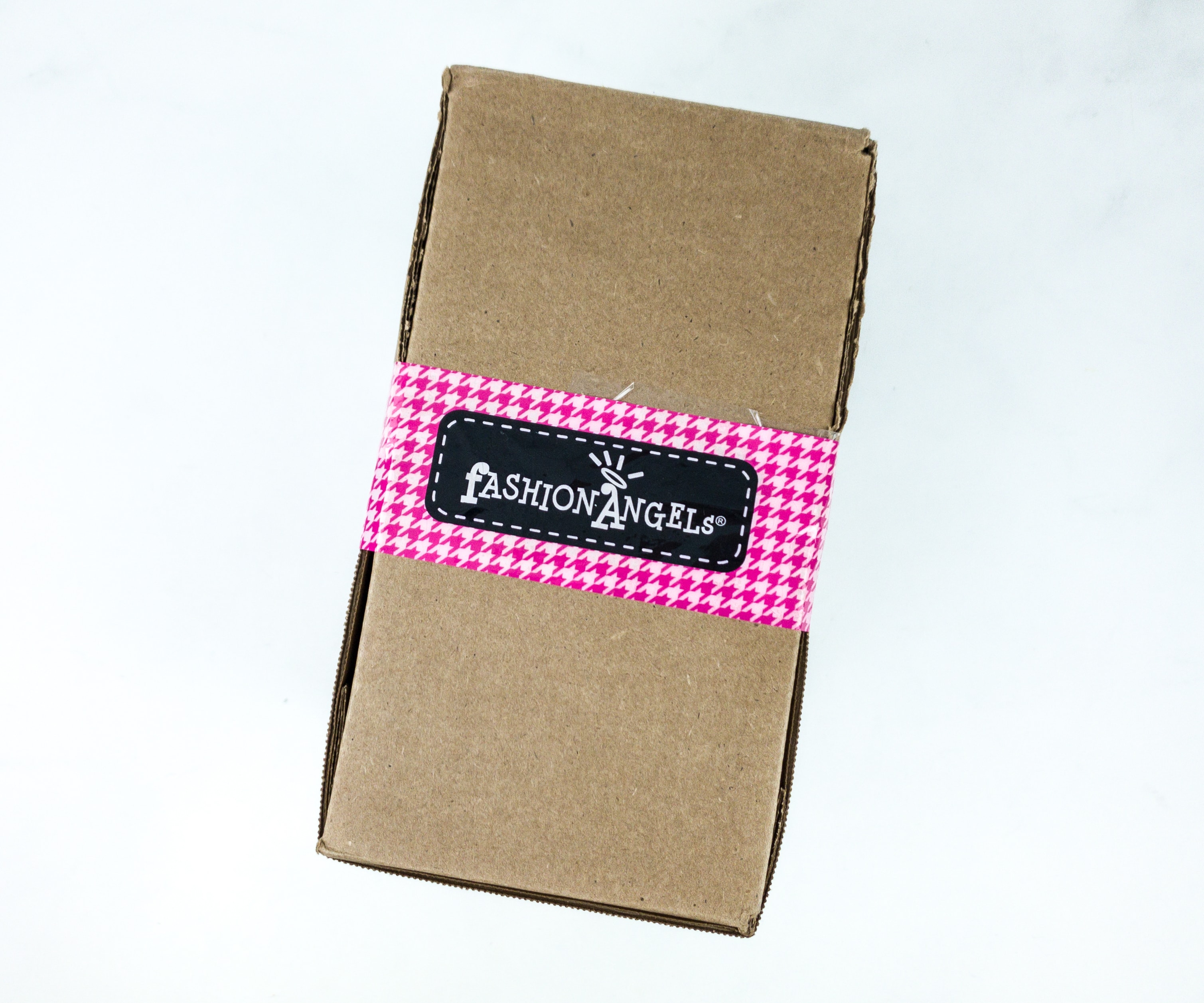 Fashion Angels is a monthly subscription box for tweens. Each box costs $30 month and contains 10-12 items with a retail value of over $70. It will include craft activities, bath and beauty products, and trendy fashion accessories for girls ages 6 to 12 years! It's the perfect gift for tweens who love fun, fashion, and crafting!
This box is still available to order through the 29th of January!
DEAL: Get 10% off your first subscription with coupon code HELLO10.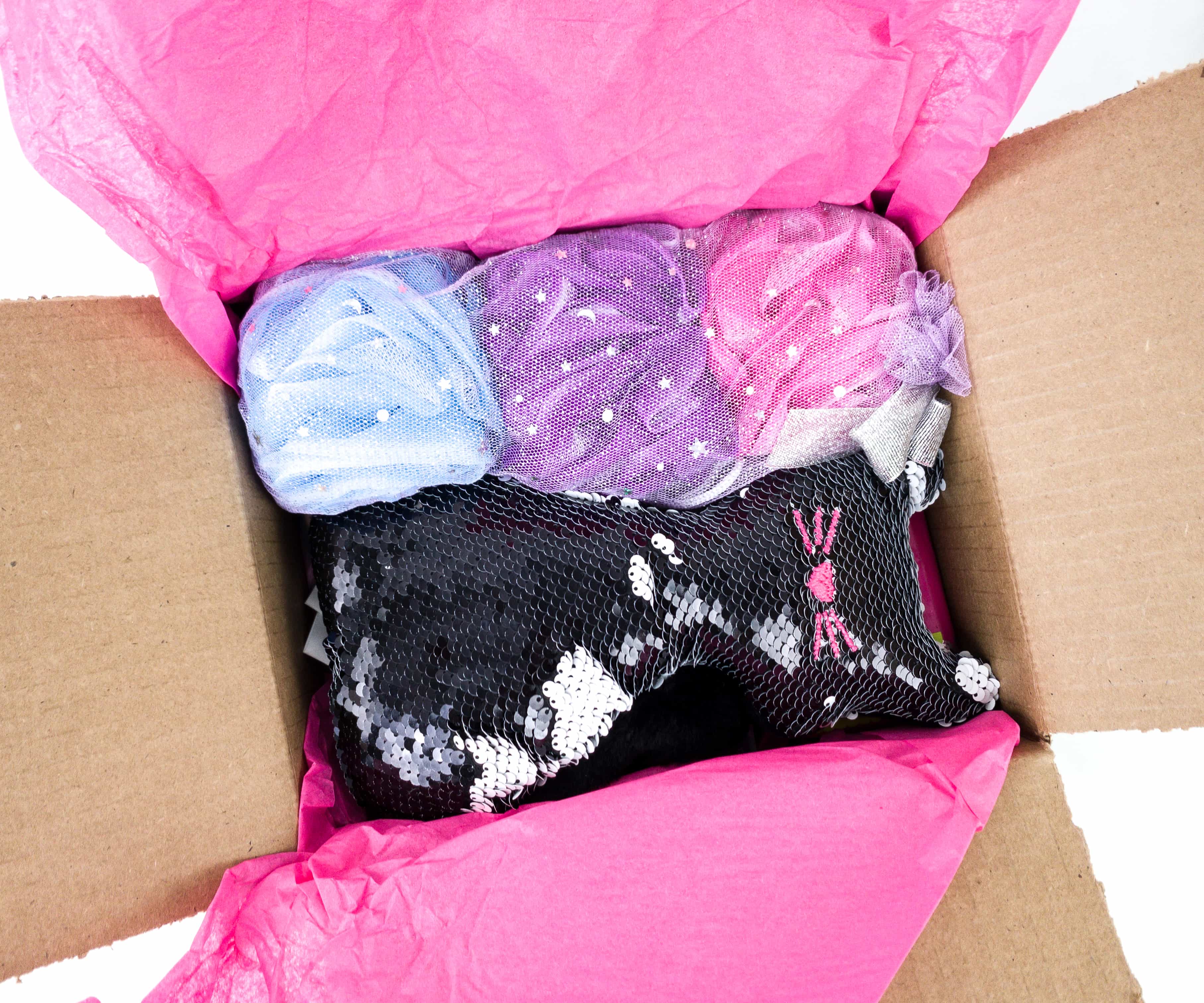 The items were packed with pink tissue paper!
The box includes an information card that lists everything in the box!
The back has other cute items available at Fashion Angels shop.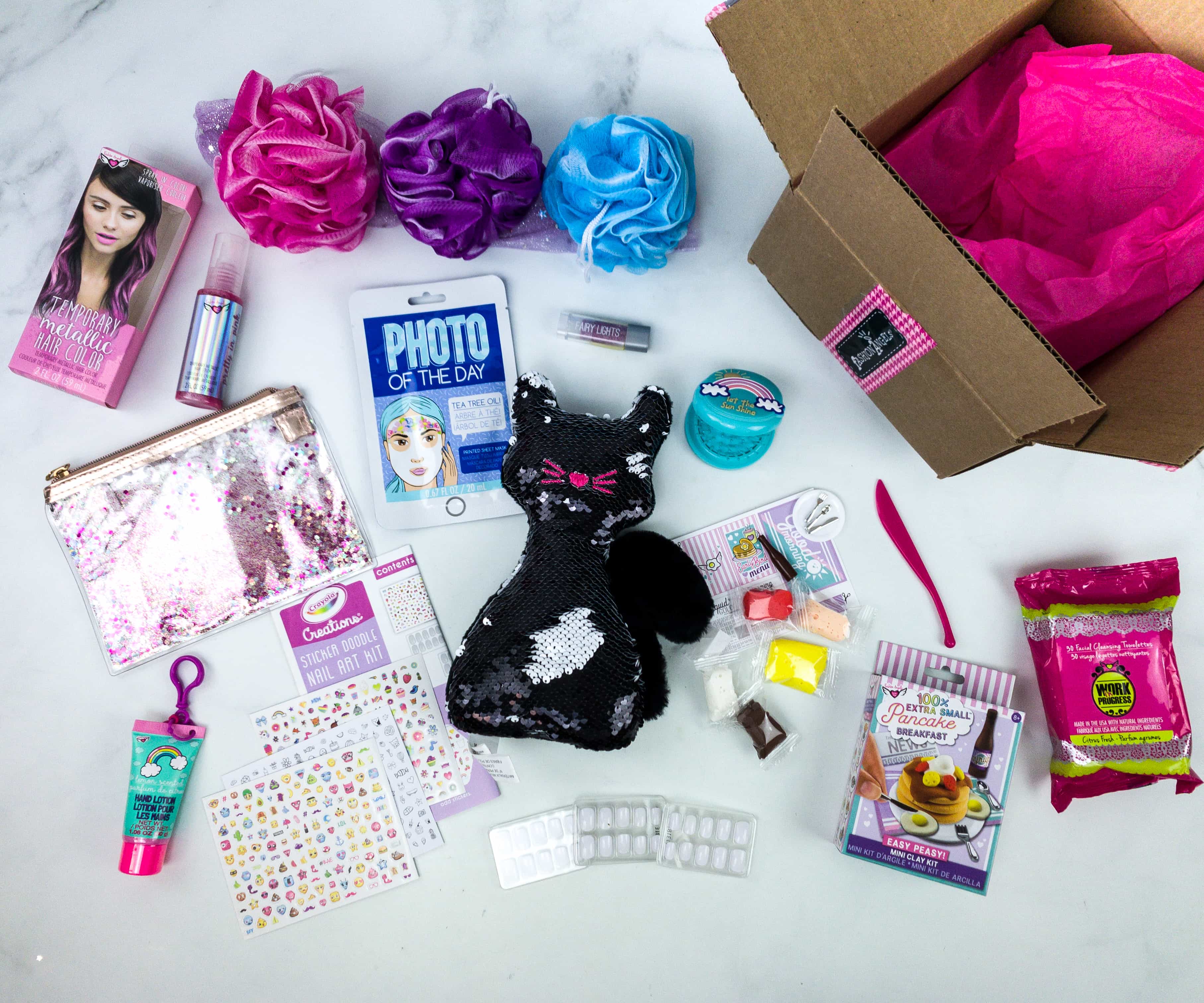 Everything in our box!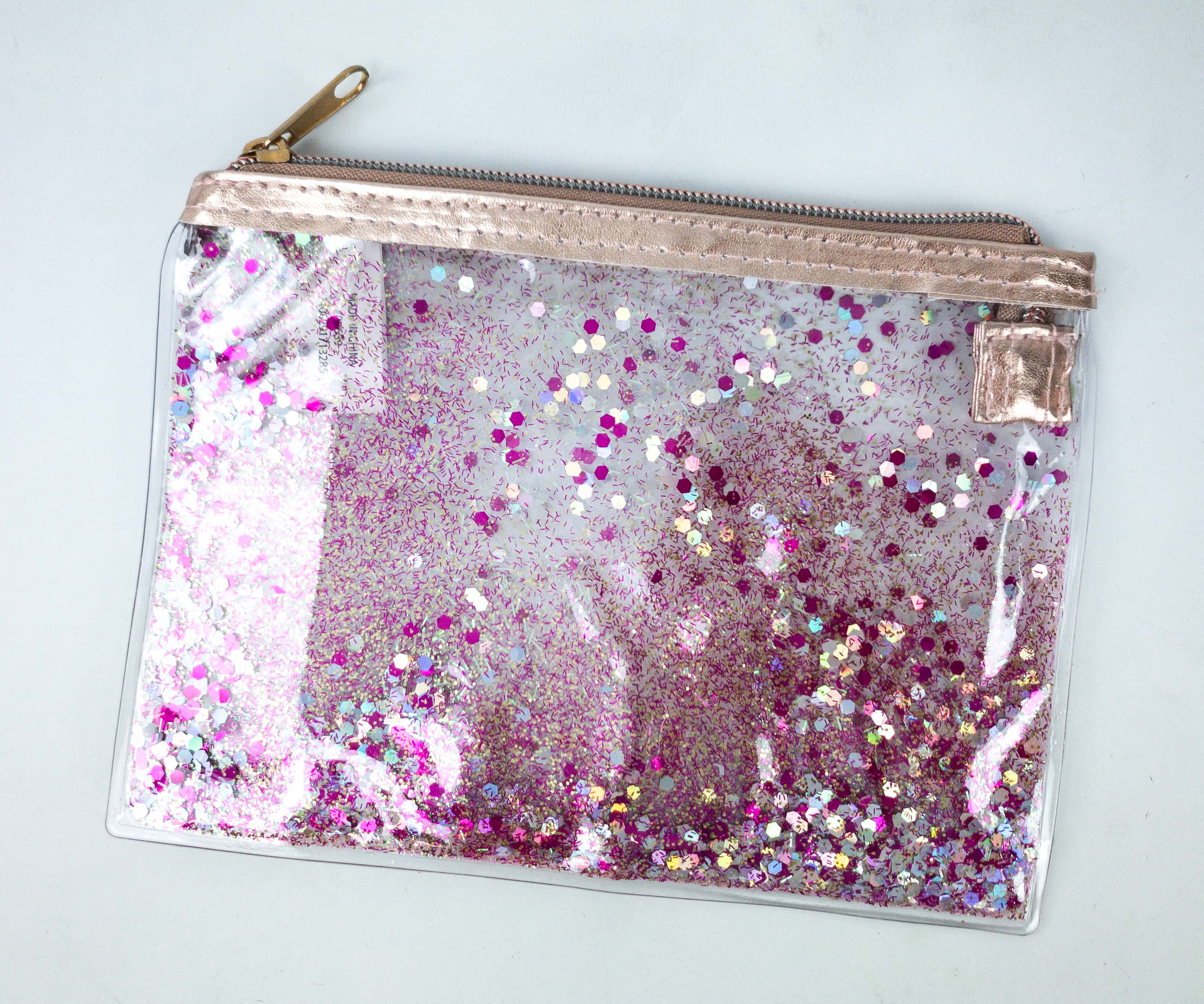 Pink Holographic Confetti Storage Pouch. It's pink, it's glittery, and it's perfect! This cute pouch is a great way to store small items like pens, pencils, erasers, sharpeners and other small trinkets.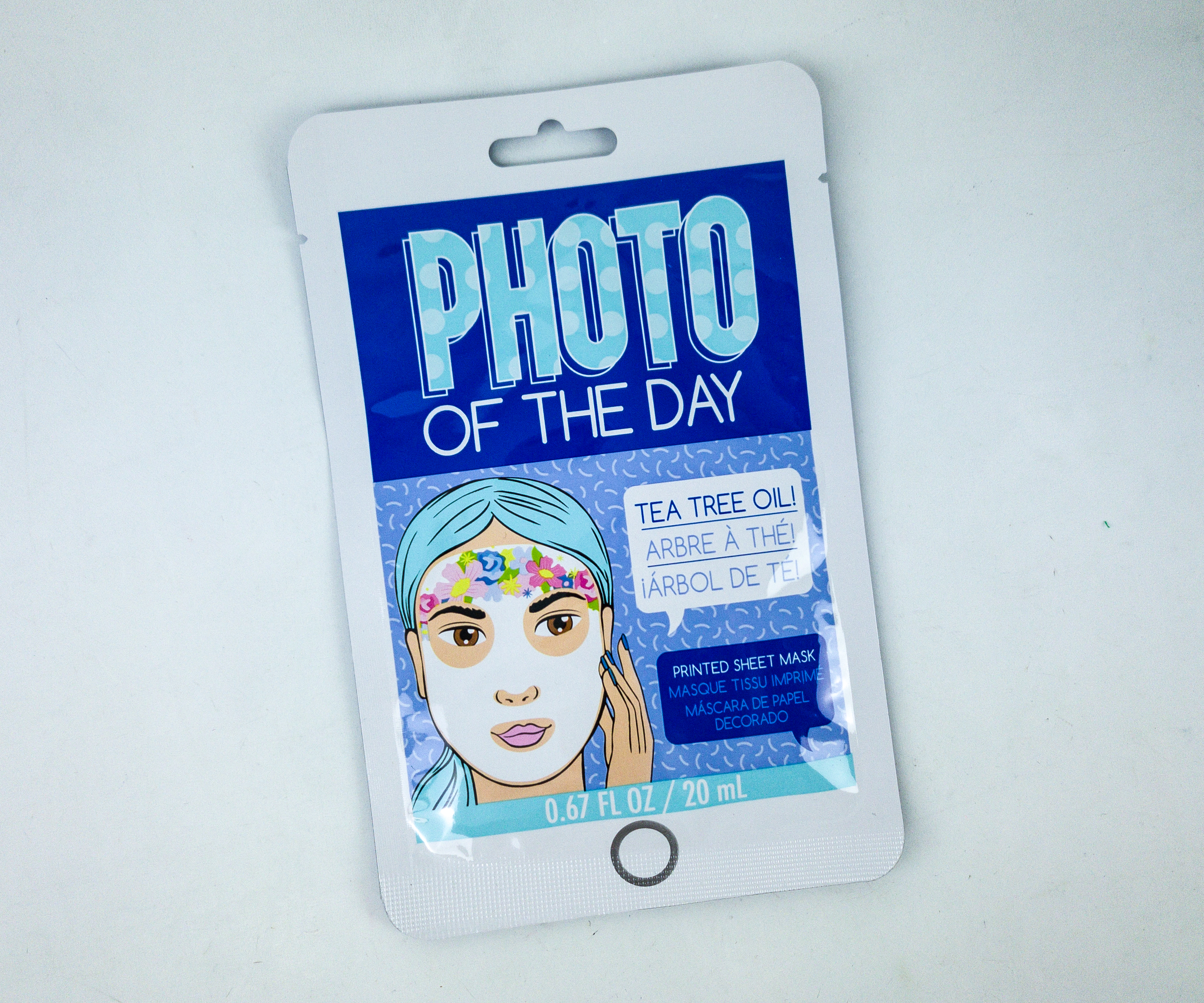 Tea Tree Oil Sheet Face Masks. A fun way to care for your skin! This printed mask sheet is infused with tea tree oil that is known to help calm redness and skin irritation. It's also used to treat and prevent acne leaving you with smooth and clear skin!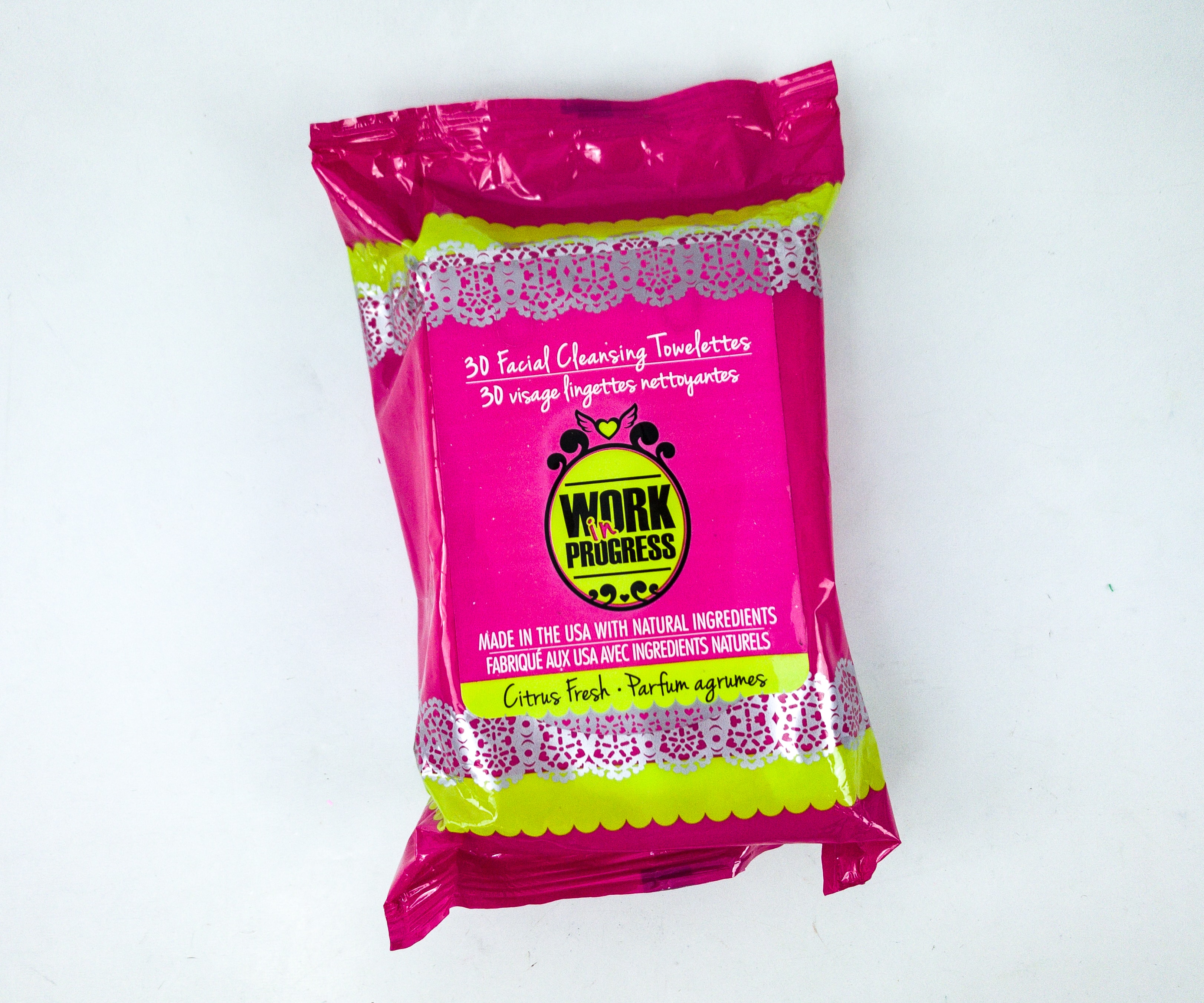 Work In Progress 30 Facial Cleansing Towelettes. It's a wet wipe that is designed specifically for the face so it's not irritating on the skin. A great way to freshen up in the middle of the day, even if you have no access to a washroom! This also smells great, with a fresh citrus scent that is very invigorating!
Let The Sun Shine Hair Brush. My daughter went crazy over this cute hairbrush!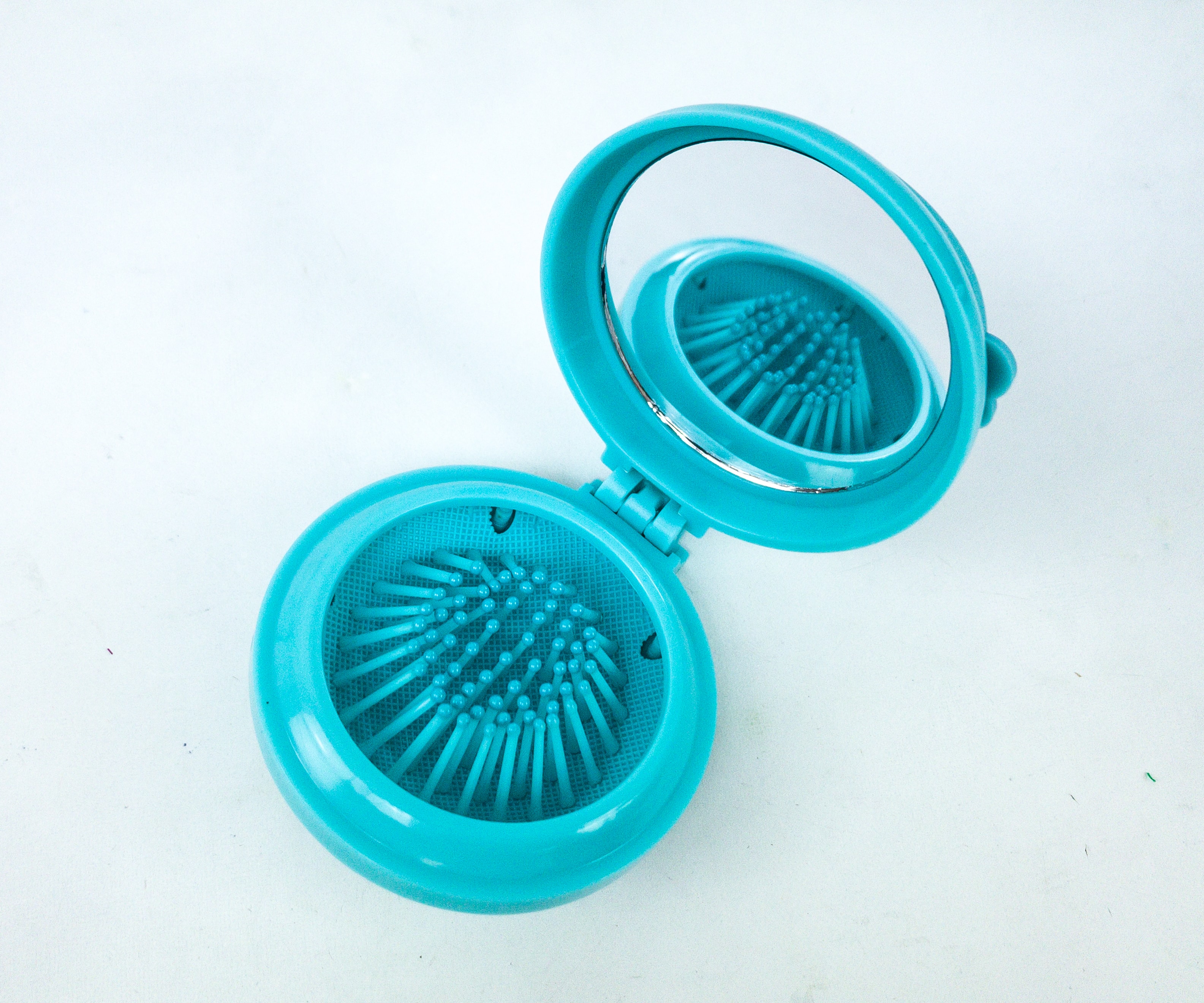 It's small and compact, truly perfect for tweens!
The brush head pops-up when pushed from the backside to reveal the bristles. It also has its own mirror that is great for quick touch-ups!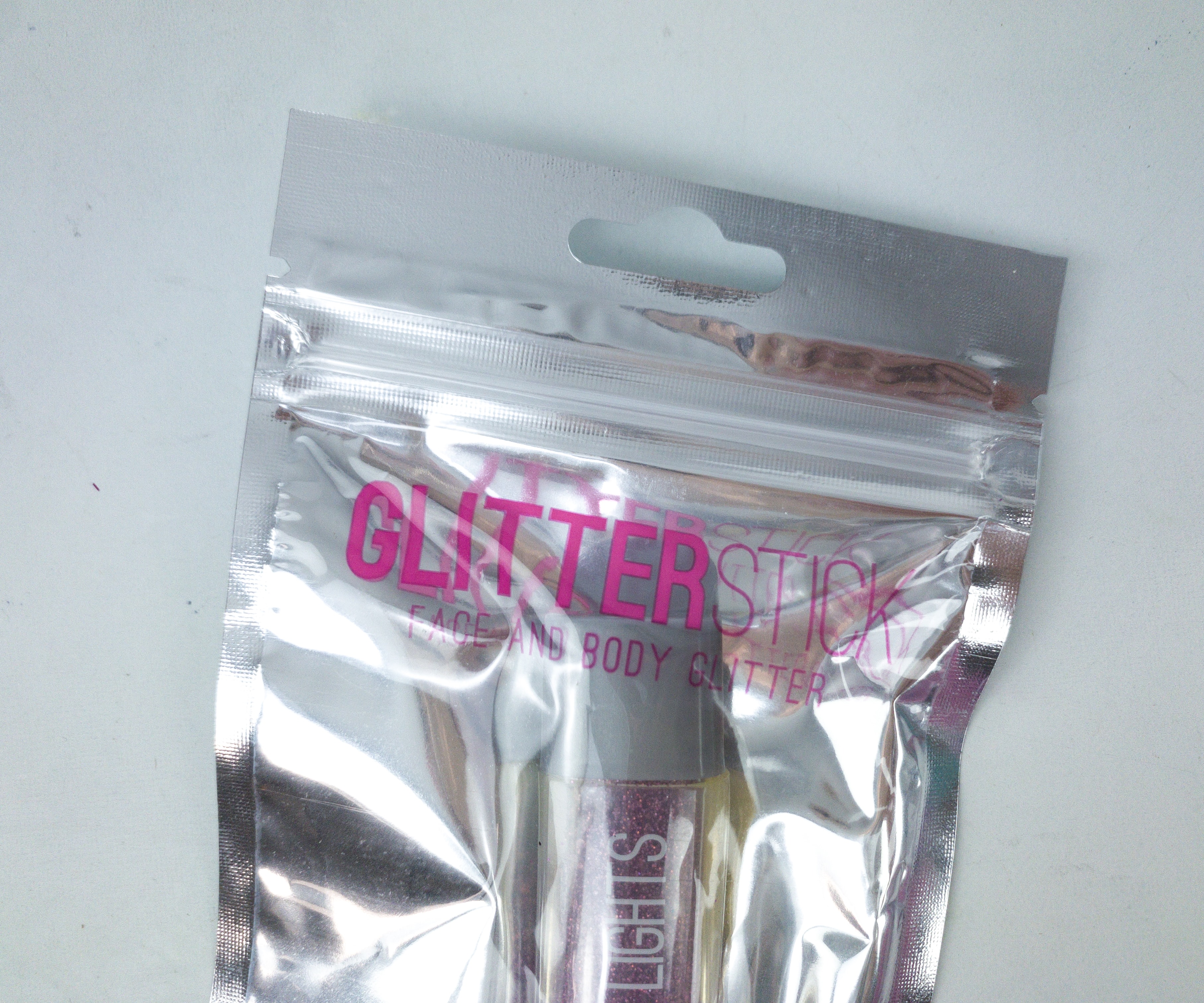 Glitter Stick Face And Body Glitter. This glitter stick came in its own silver foil packaging.
The shade is called Fairy Lights and it's a spectacle of pink and silver glitters! It's gentle on the skin, perfect when there are costume parties and my daughter needs an extra dash of sparkle!
Scrub. This body scrub is amazing! It came in a set of 3 different colors inside a glittered mesh pouch.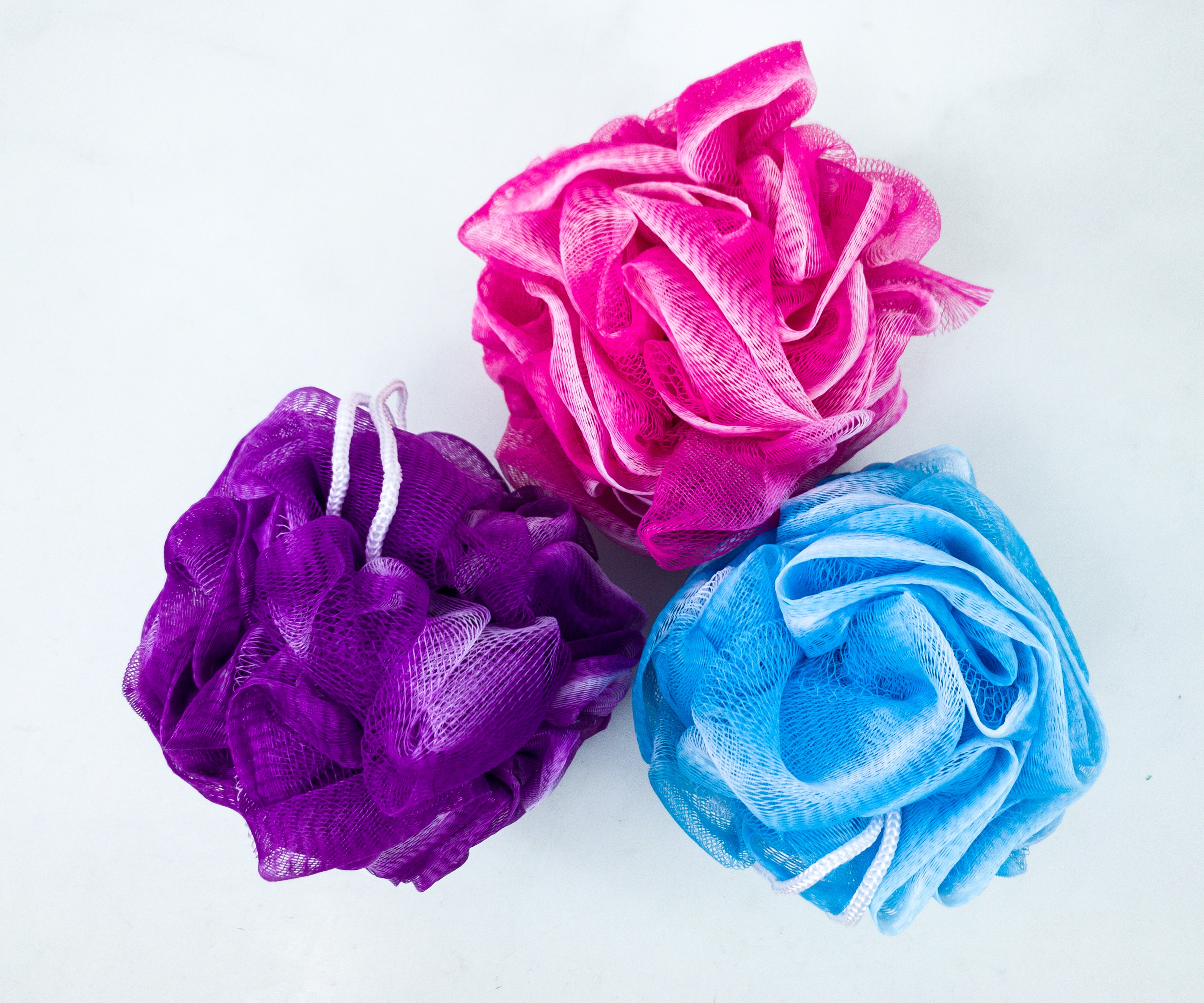 These are gentle on the skin. They're abrasive but not to the point that they scratch and irritate the skin, just enough to remove those pesky dead skin cells for a cleaner, fresher feel after taking a bath!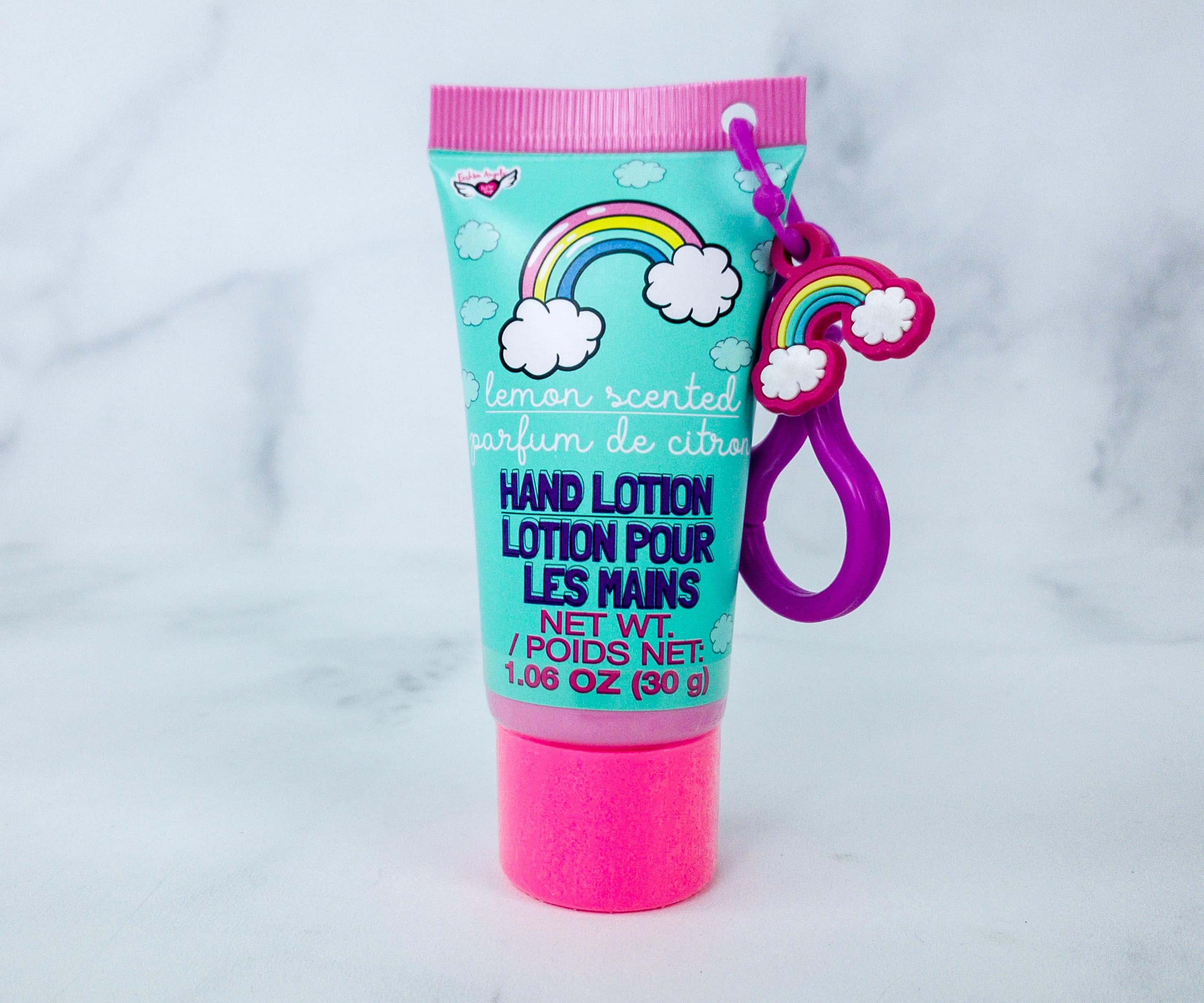 Hand Lotion Lotion Pour Lemon Scented. We love hand lotions! This one, in particular, keeps my daughter's hands smooth and moisturized all throughout the day. It also smells like lemon so we're obsessed! The colorful bottle and rainbow charm are also really nice. It can be attached to a bag or purse so my daughter can bring it with her wherever.
Temporary Metallic Hair Color. My daughter was ecstatic about getting a temporary hair color! This one has a nice scent but its very mild and it fades away quickly after application.
It leaves a bit of a tacky feel to the hair which isn't that bad at all as it goes away as it dries. I love how it's super easy to take off. Just hop in the shower at the end of the day, wash it off, and you're good!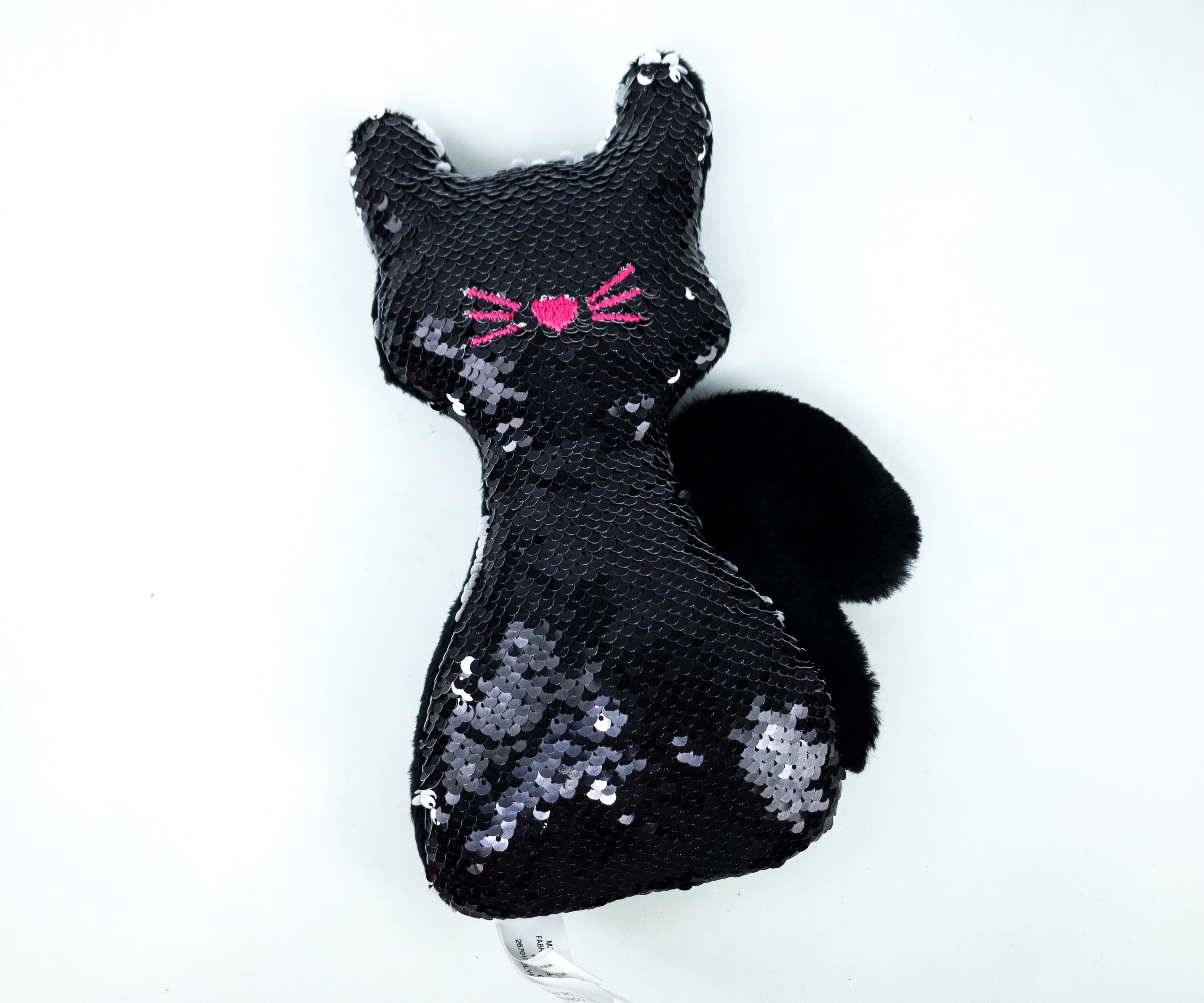 Magic Sequin Kitty. This sequined kitty is the ultimate stress reliever! My daughter finds it cute!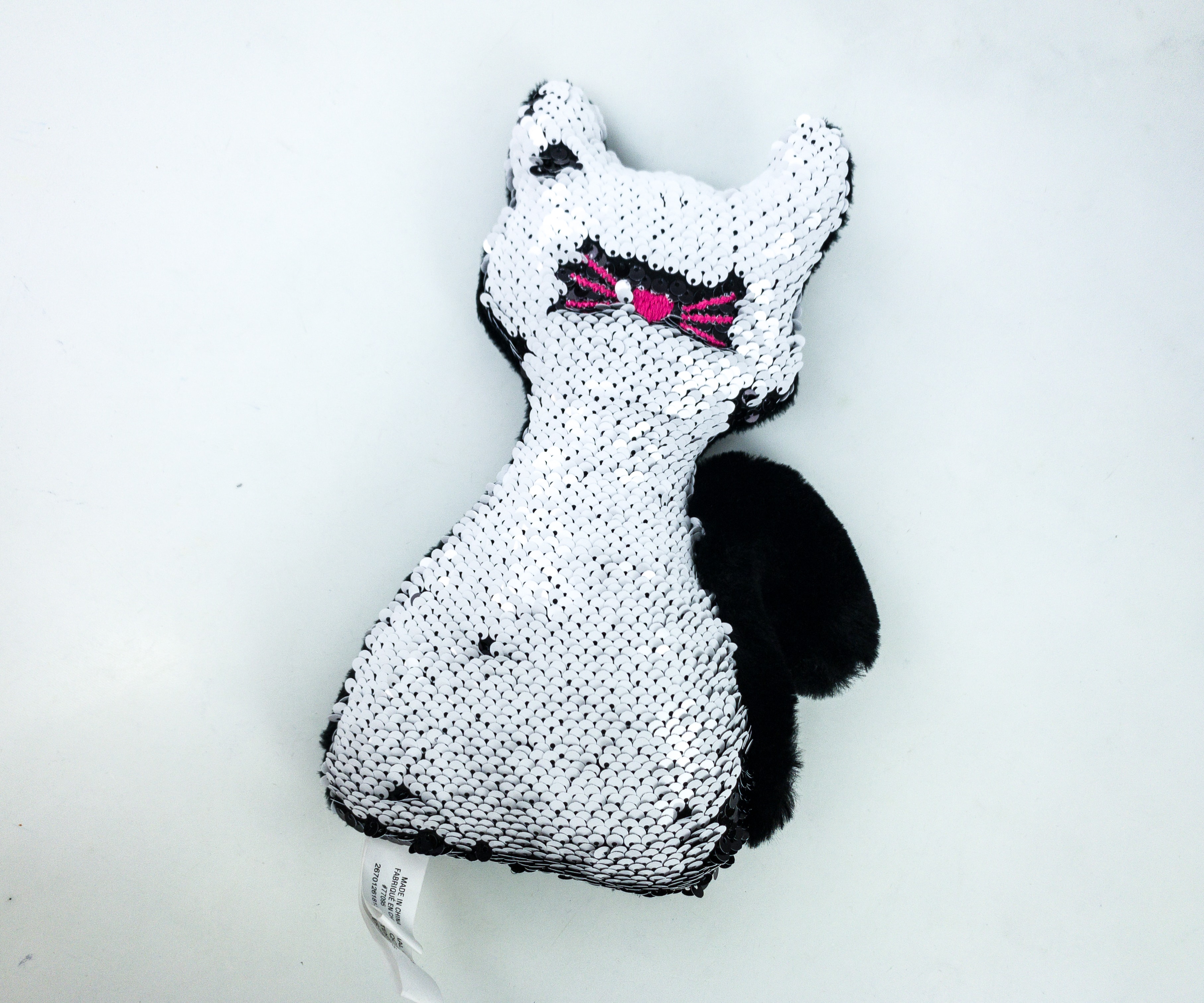 The front part has black sequins, which will turn into white when you swipe it up! It's very relaxing and comforting!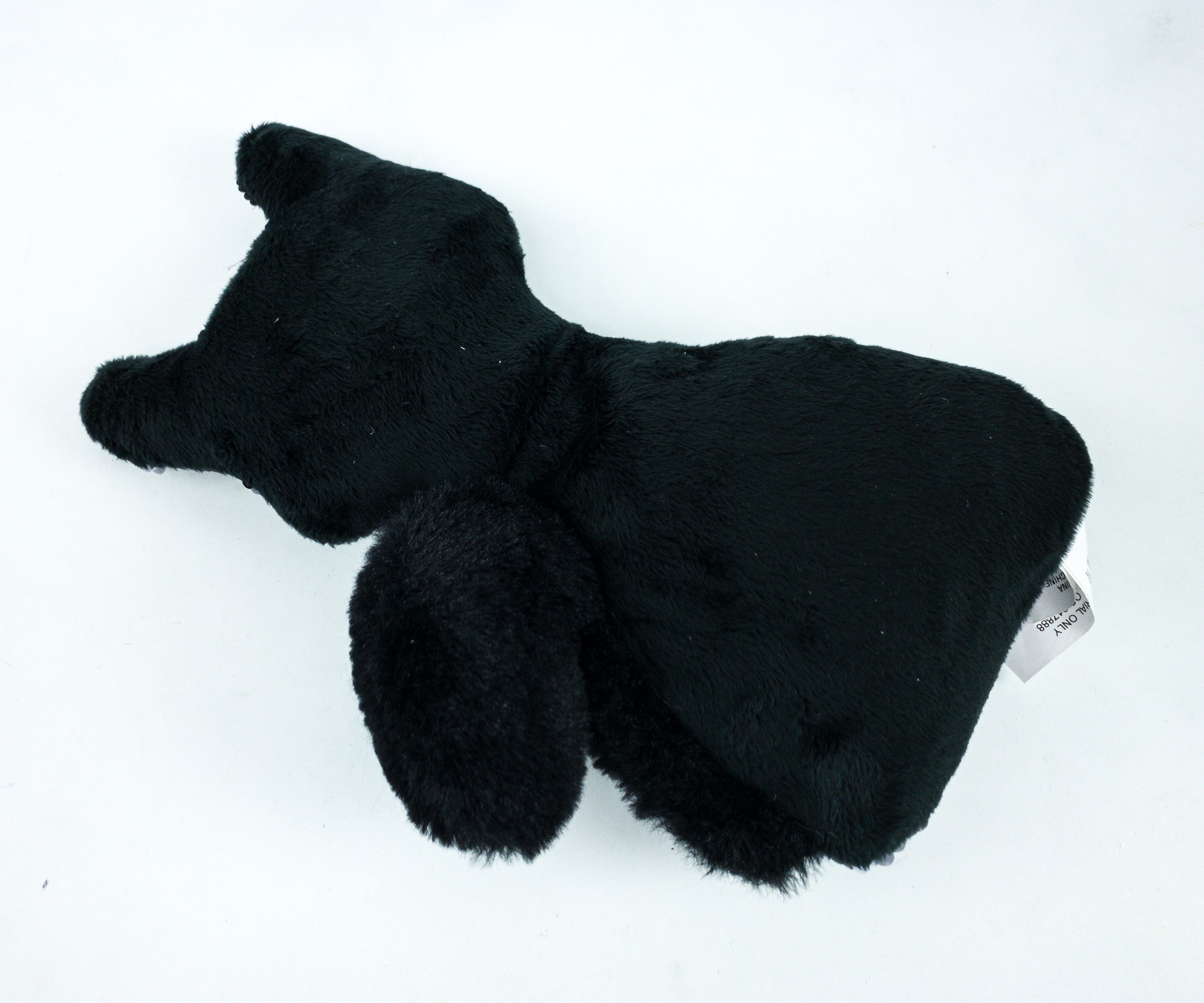 The backside is a soft cuddly fur-like fabric. Such a nice contrast to the sequined front!
Crayola Creations Nail Sticker. Another amazing item we got from this box is this nail set! It has everything my daughter needs to keep her nails look fun!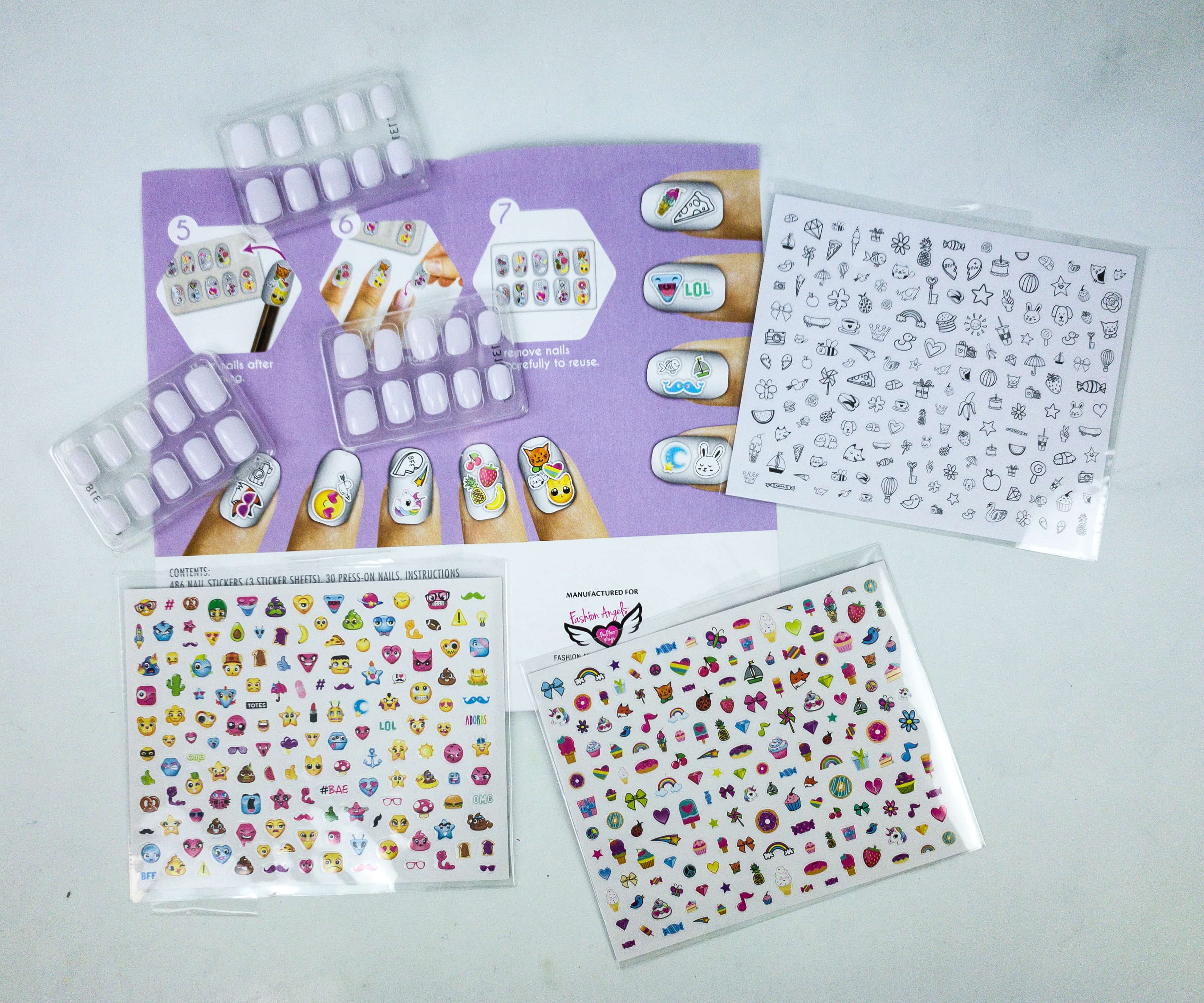 Basically, you can customize and design your own nail art! There are a ton of nail stickers included so you can design to your heart's desires!
My daughter did just that! She finished an entire set of stickers in just one go! Her nails were full of mismatched designs, but hey! That's the fun part! She got to do it all based on what she wants. She had free reign of stickerville!
100% Extra Small Pancake Breakfast Mini Clay Kit. The last item we got in this box is a clay kit. This is super cute and it also helps unleash my daughter's creativity!
The back of the packaging lists everything inside the kit and even provided pictures so you already know what to expect.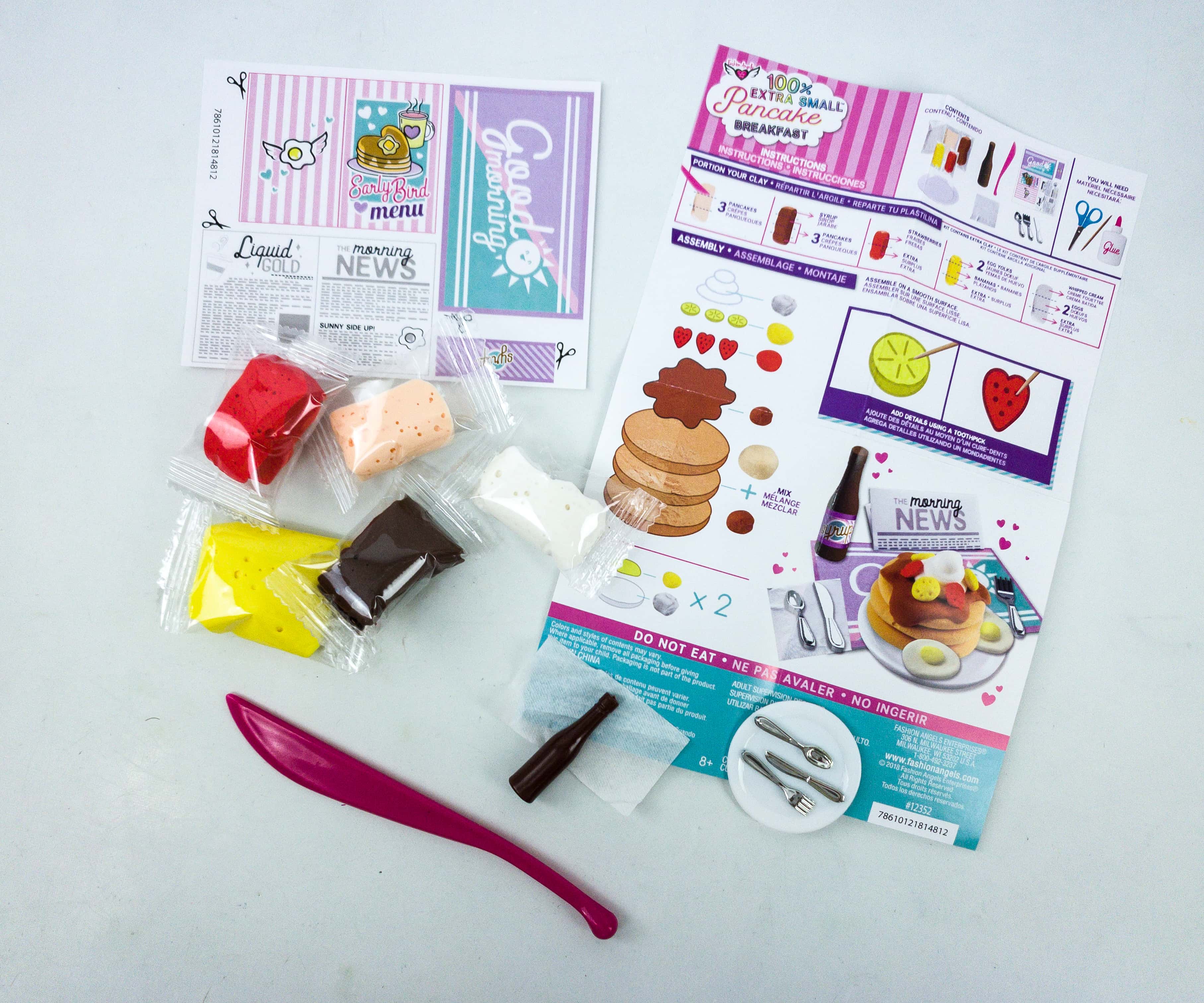 Here's everything we got from this kit!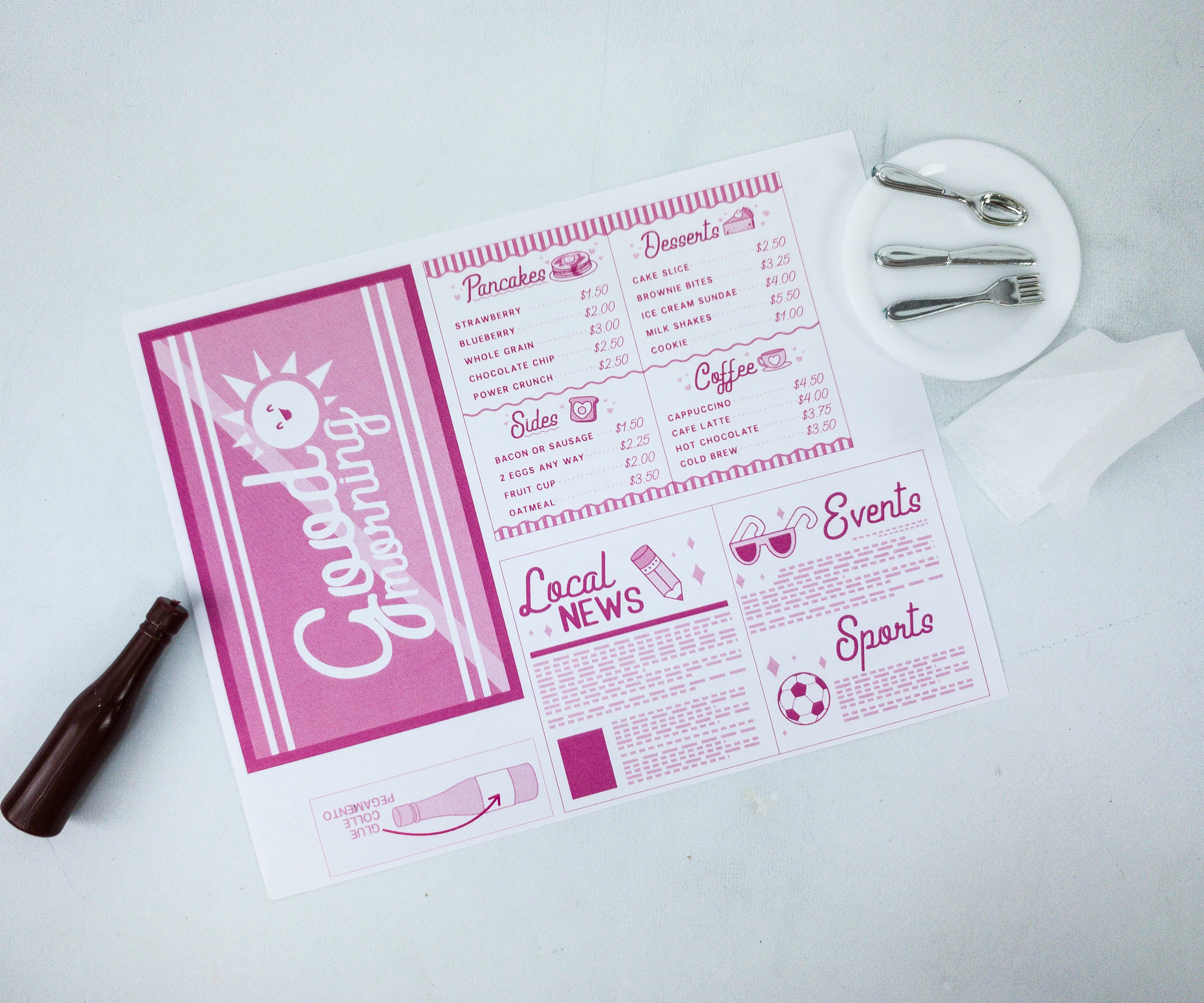 They included a miniature bottle, plate, and even utensils! They also have a menu as well as the "local newspaper."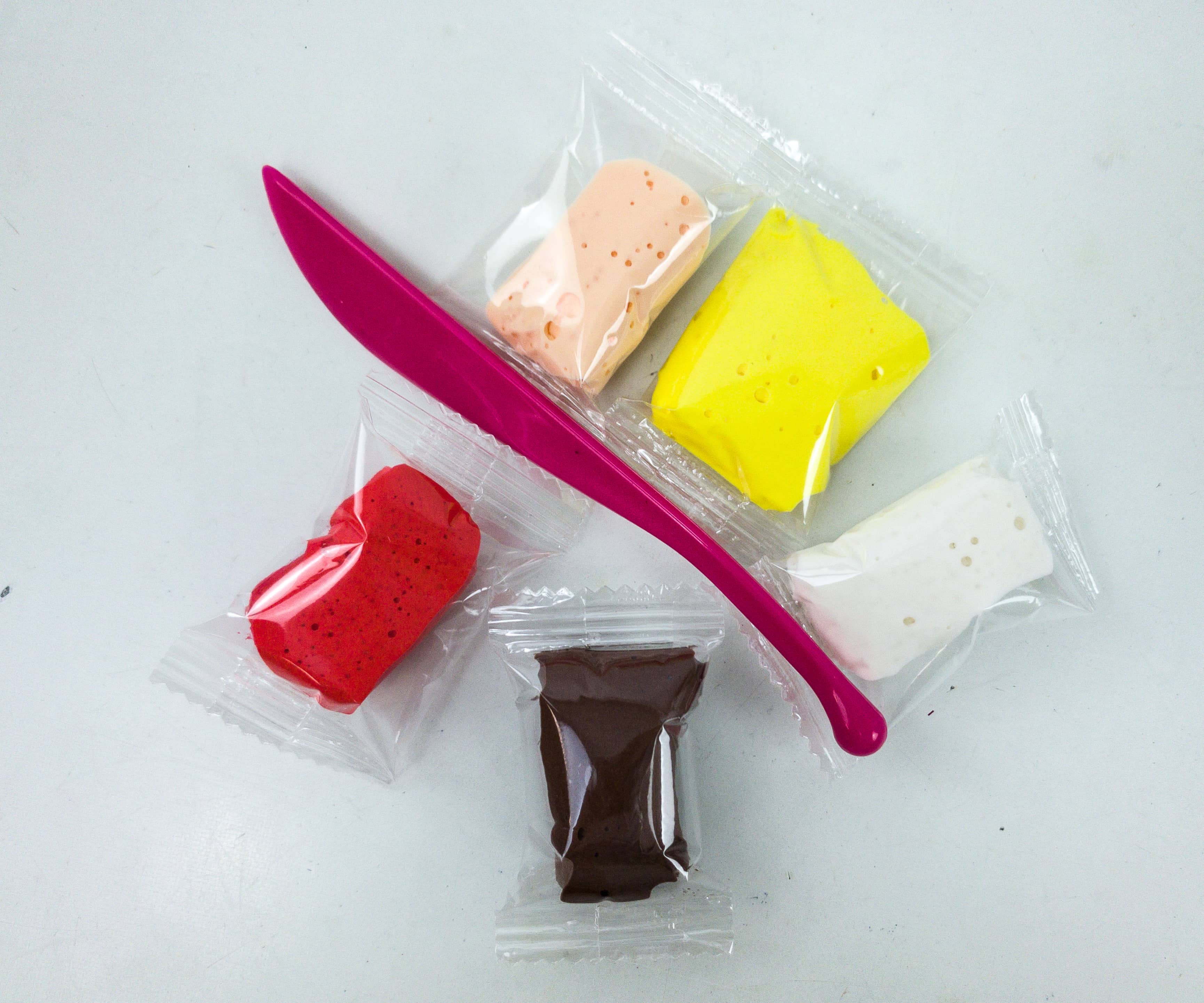 The clay came individually wrapped per color and the knife that came with the set became very handy when we proceeded to do our own mini clay pancakes!
My daughter had a great time with this box! Everything was useful and interactive! This has got to be one of our favorite Fashion Angels box to date. I really liked the pouch because as a mom, we love everything that's multi-purpose. The design was really cute as well. My daughter loved everything, as in EVERYTHING. She couldn't stop raving about it even after a few days since we unboxed everything. Fashion Angels is really a great choice if you're looking for a subscription box that you can share as a bonding moment with your kids. We're really happy with everything we received and definitely looking forward to the next box!
What do you think of this month's box?
Visit Fashion Angels Find Your Wings to subscribe or find out more!