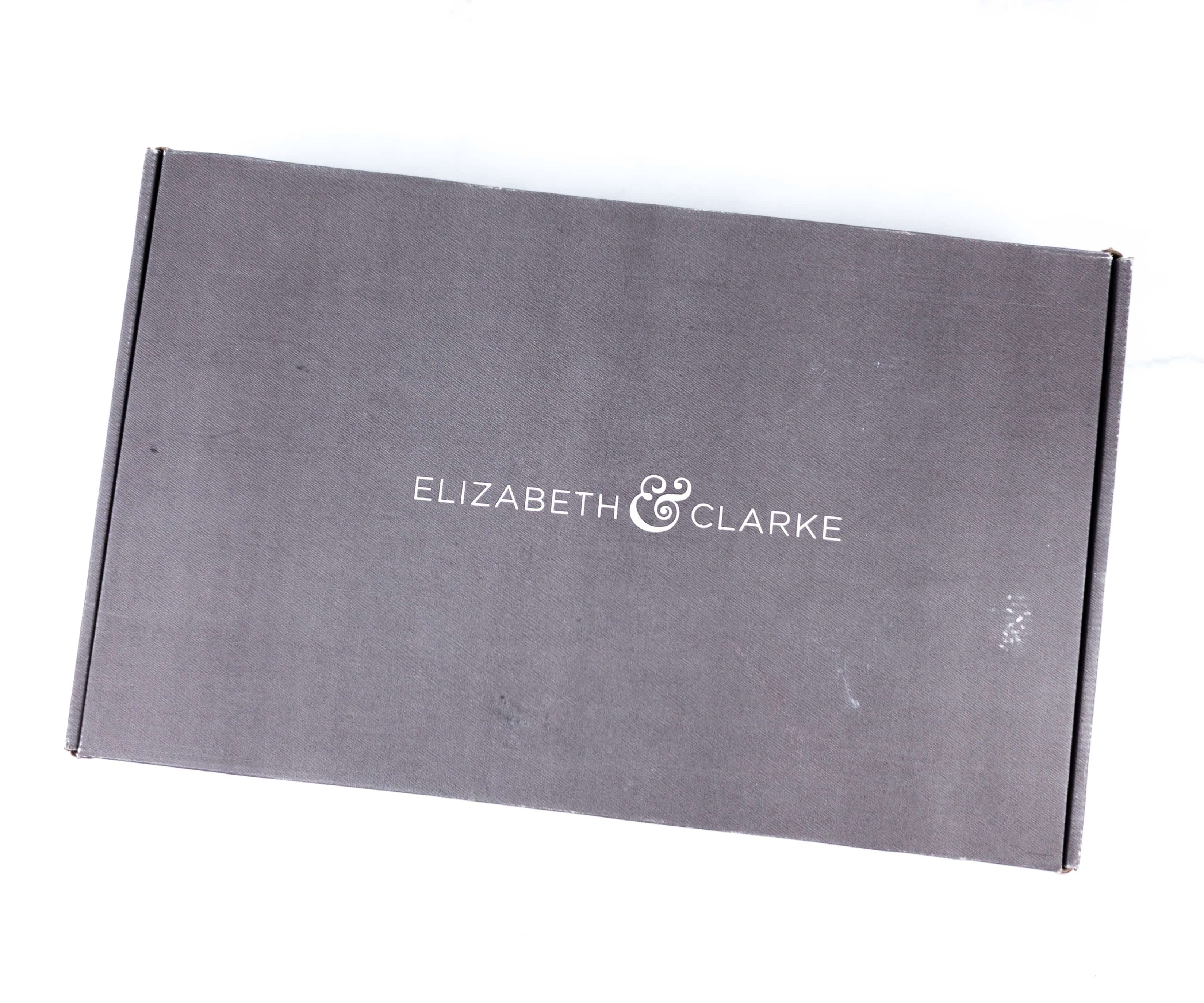 Elizabeth & Clarke is designer-quality clothing delivered to your doorstep each season, without hassle or the department store price tag. The Suit Separates Collection is the new subscription with such phenomenal value for the price and quality! Choose between 1, 2, or 3 Separate Plan, starting at $120.
Find yourself on the hunt for well-fitting, affordable, and chic workwear? Tired of dealing with fake pockets and dragging hems? Want more Elizabeth & Clarke in your closet? Your prayers have been answered!

We're proud to introduce our premiere Suit Separates Collection! Our newest subscription plan will ship twice per year—in summer and winter—and feature three mix-and-match separates each season.
DEAL: Save 10% on your first box! Use coupon code CHELLO10.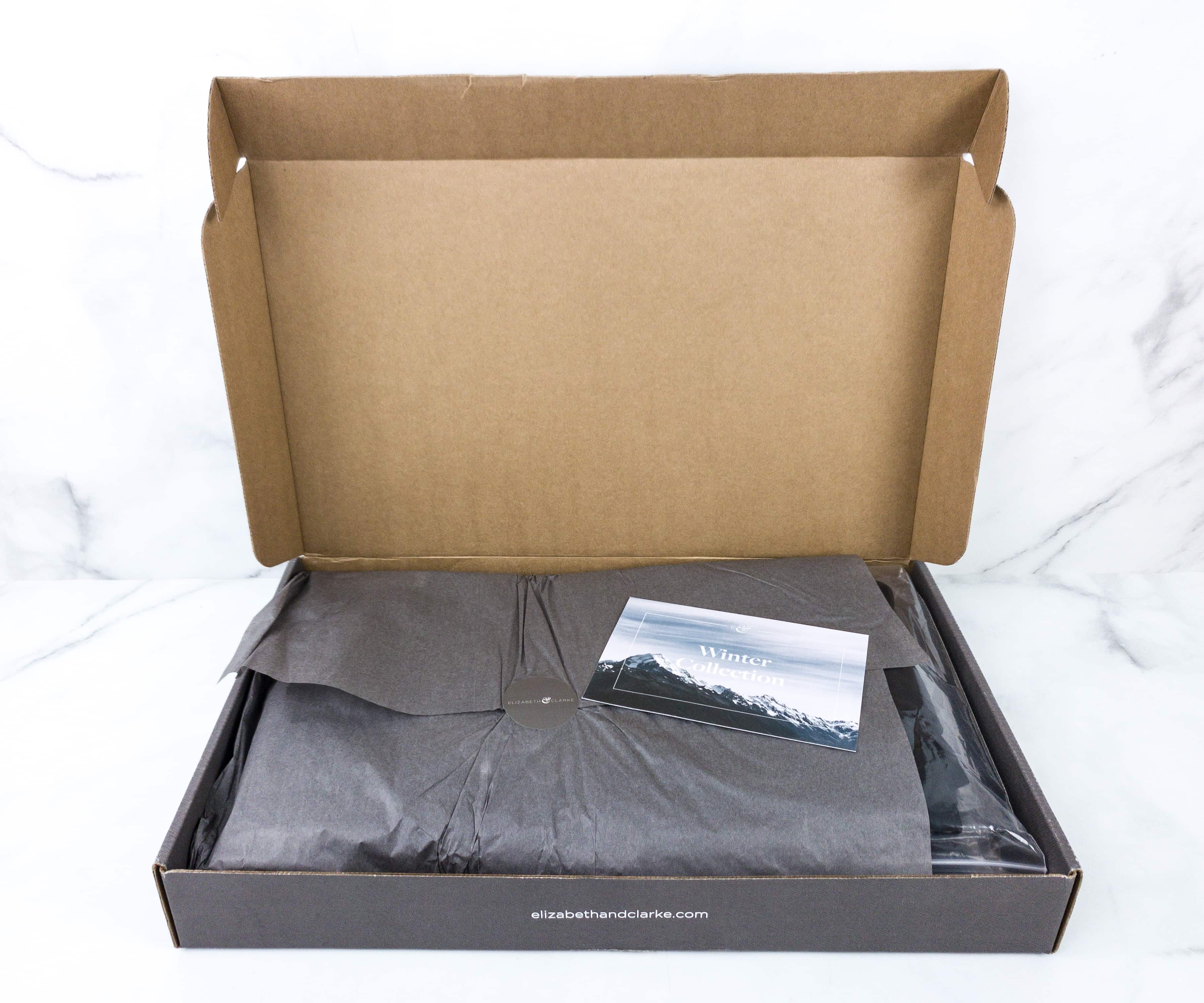 The contents of the box are wrapped in gray tissue paper.
It's sealed with a sticker.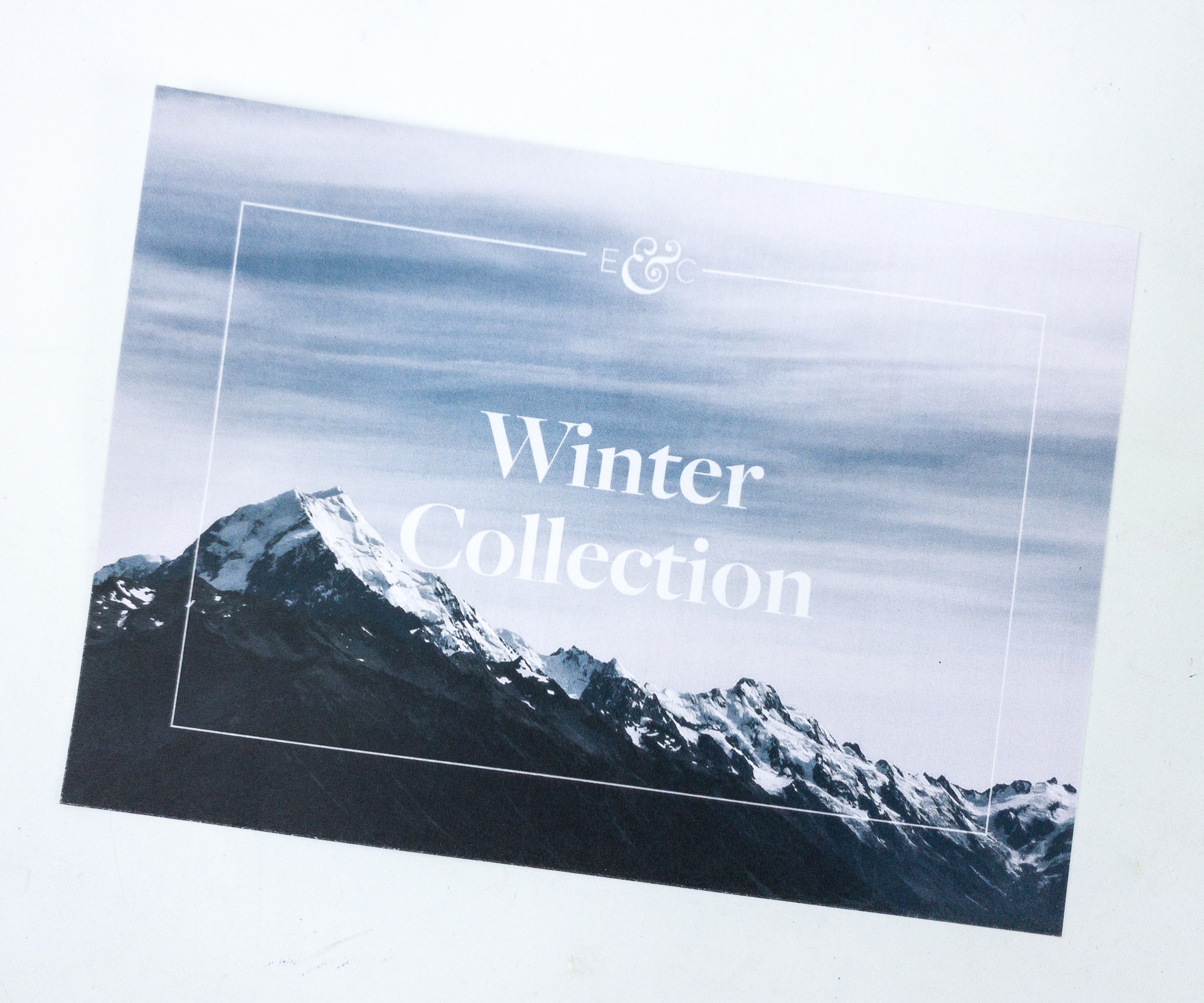 This is the Winter Collection!
The detailed information of the items I received is written on a leaflet.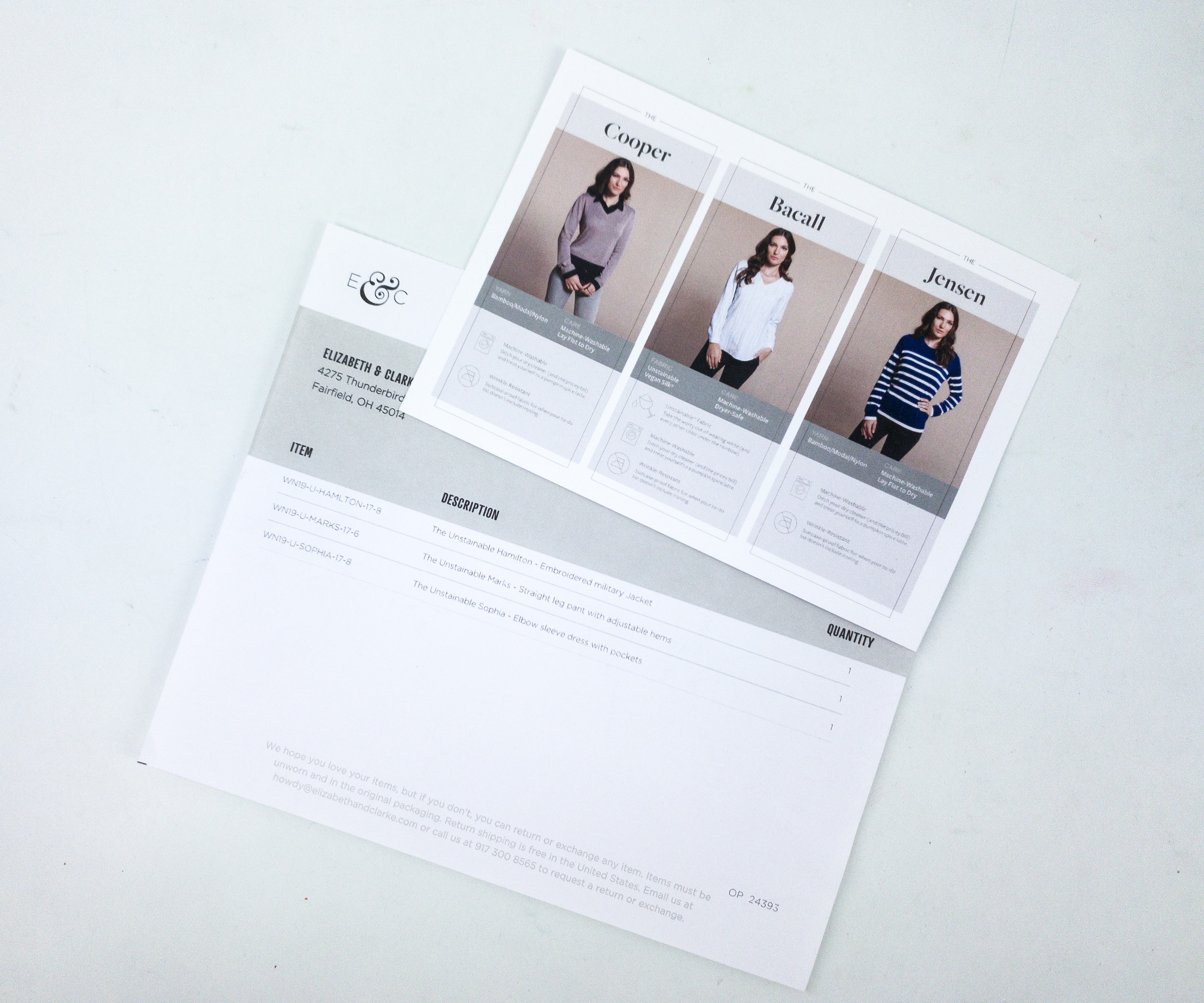 There are also high-quality photos of the clothes that can be found in the box.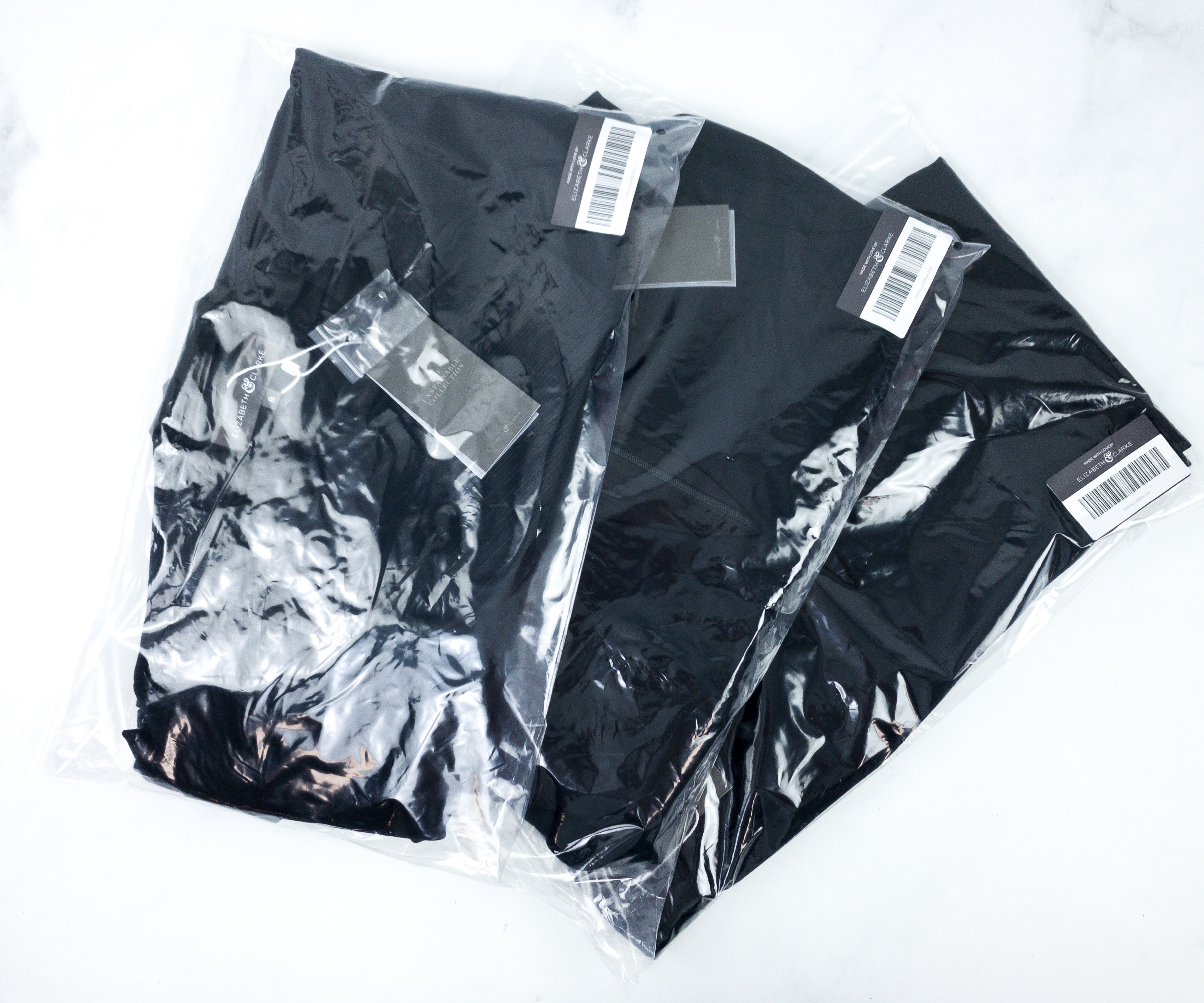 Also, the items are individually wrapped in plastic to protect them.
There are 3 clothing pieces inside the box!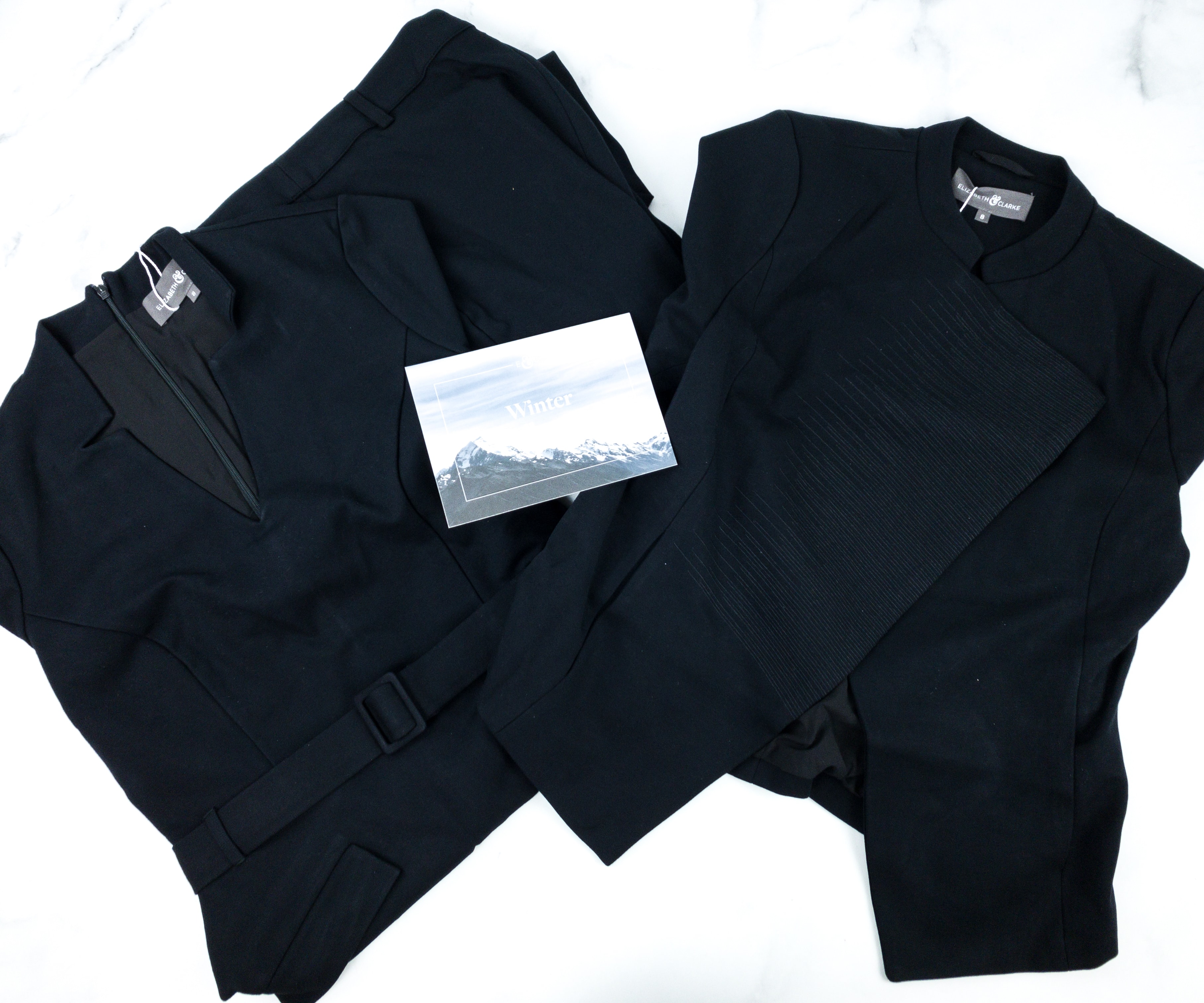 Everything in the box!
I'm so excited to take a closer look at each of them.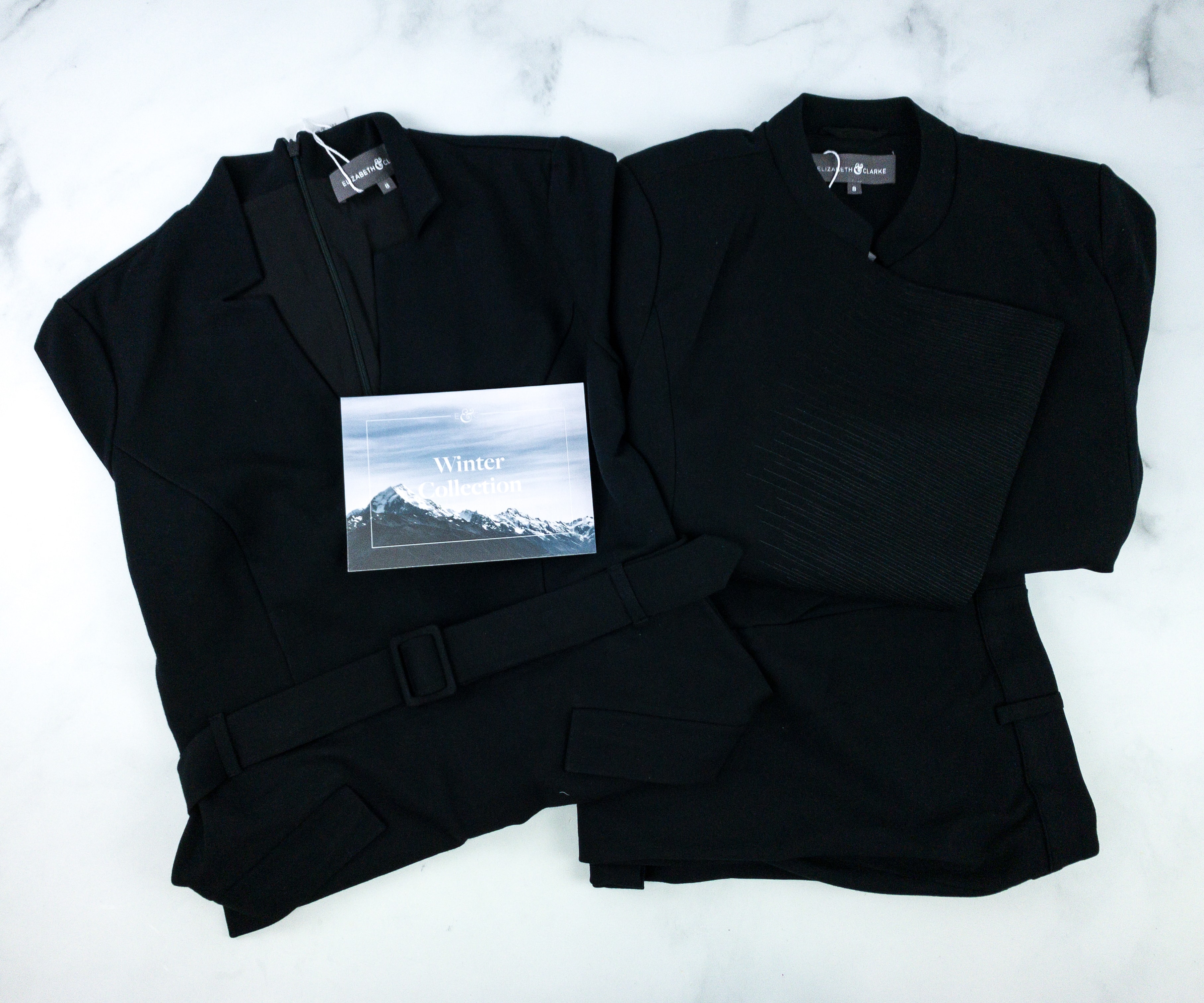 I'm definitely looking forward to the suit separates from Elizabeth & Clarke each quarter, and here are the pieces for the Winter Collection!
The Unstainable Marks. It's a nice pair of trousers, made from heavyweight Ponte de Roma knit. This one is also easy to wear because it comes with an elastic waistband. Of course, like other clothing pieces from this subscription, it's Unstainable!
Aside from the usual button and zipper closure, you'll feel really secured with the inclusion of two pant hook-and-bars. This also has pockets!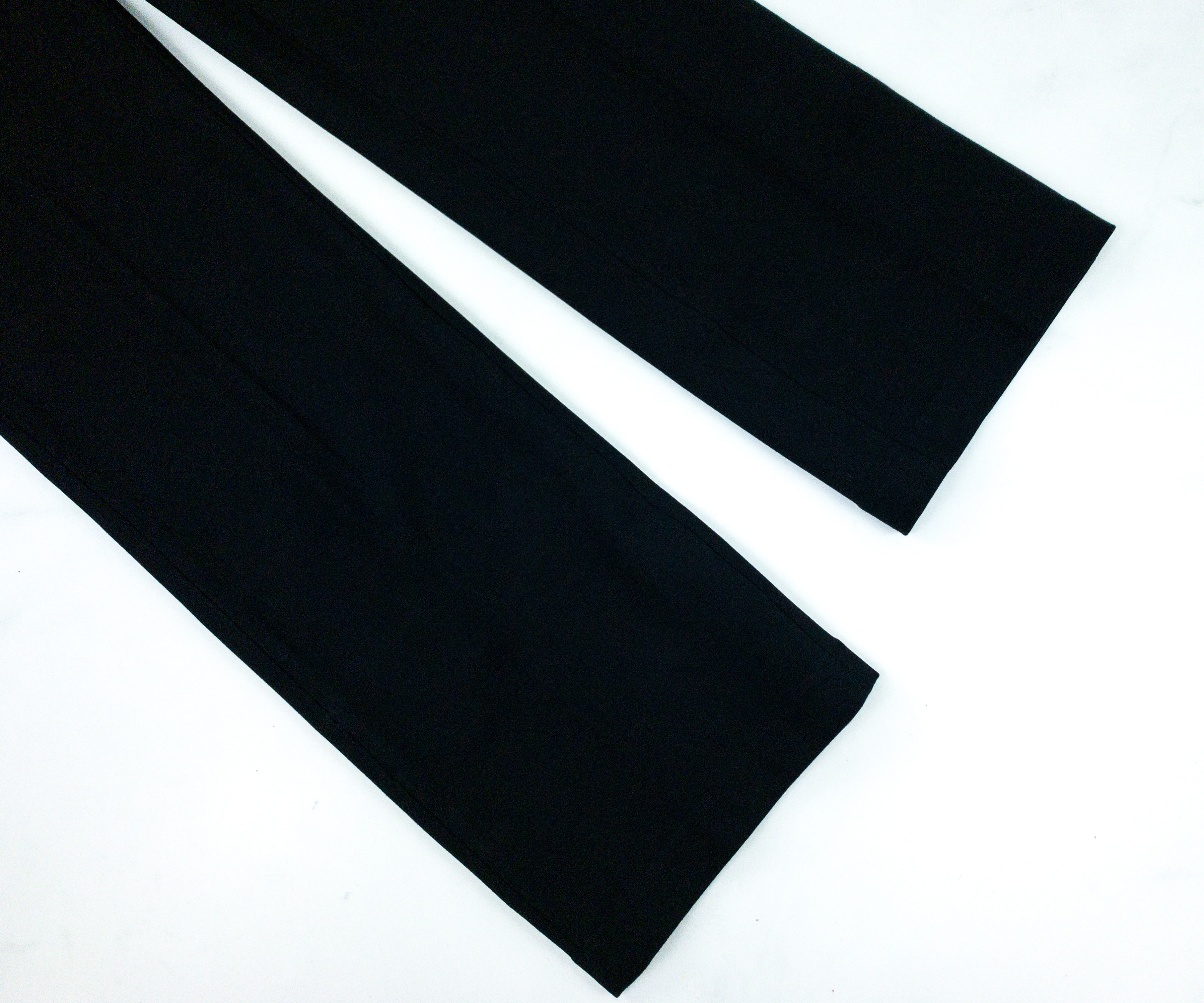 One thing I love about this pair of pants is that it has a slimming straight-leg silhouette, which looks really good with almost everything. You can also easily adjust the hems to change the pant length.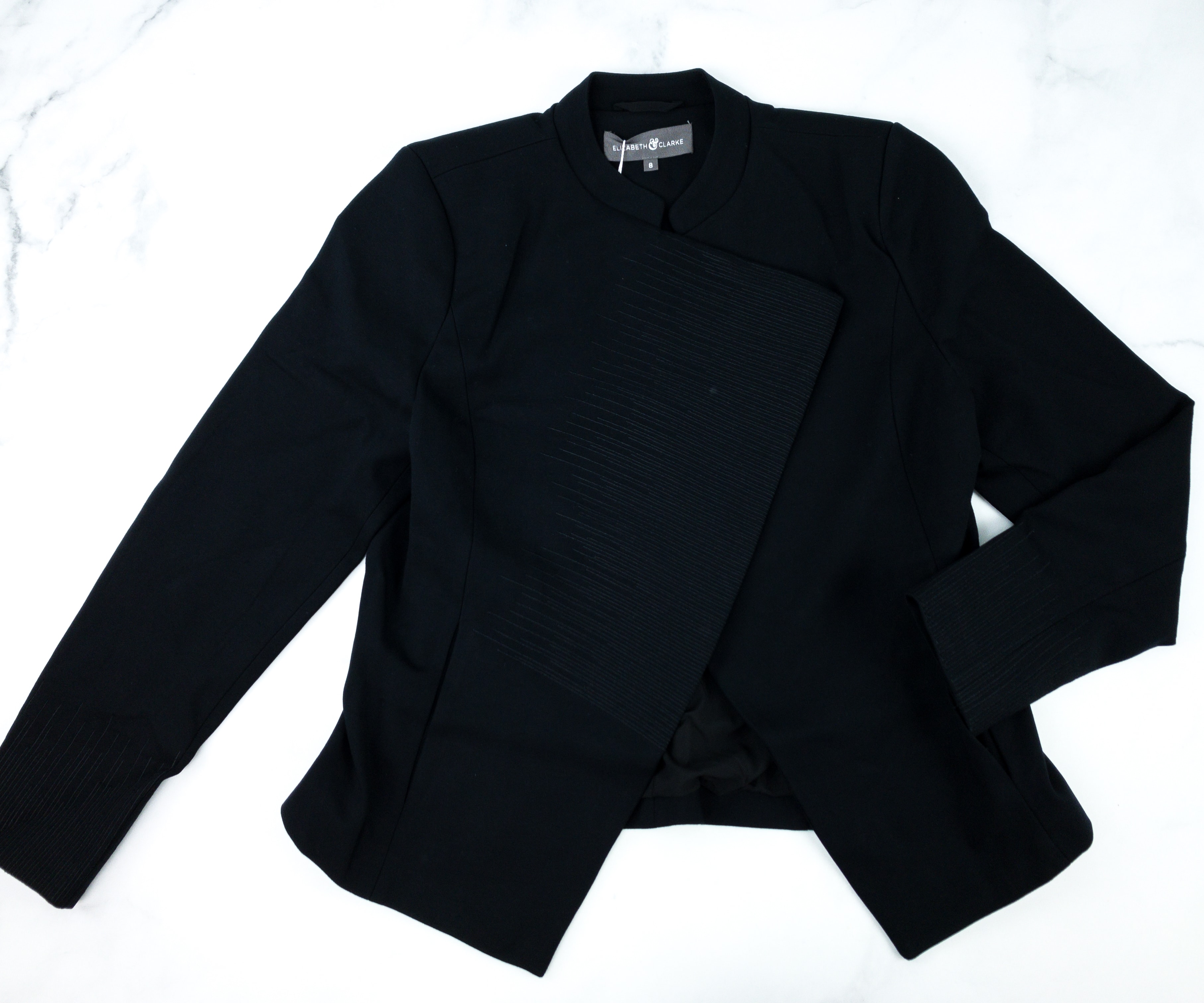 The Unstainable Hamilton. It's a military-style jacket, but it definitely exudes femininity. I really like this jacket because it looks unique and different from the usual blazers that I wear at the office. This is also ideal even for after-work events.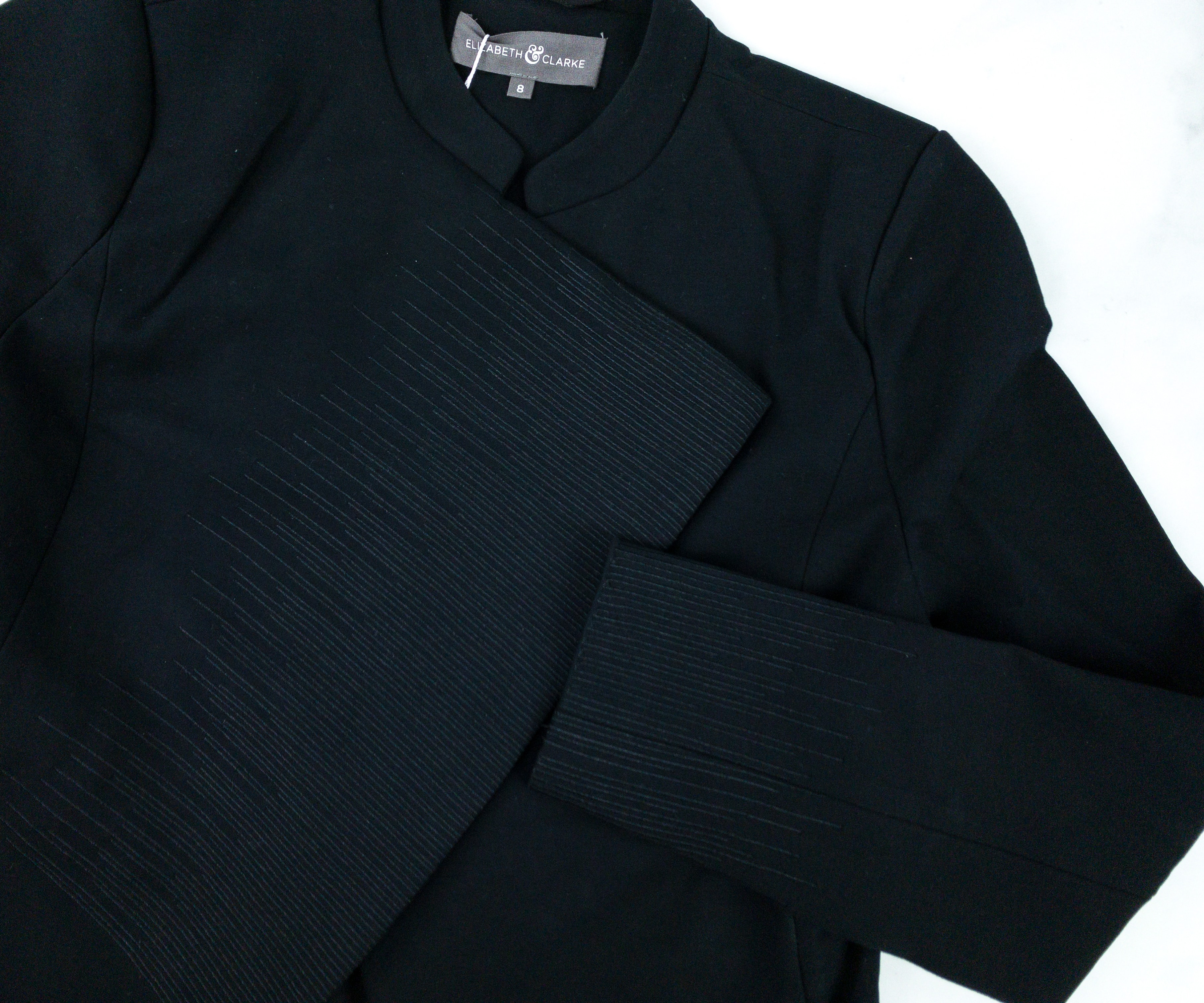 The blazer features an elegant-looking mandarin collar, and an elegant, delicate embroidery modeled after the 'passementerie' you'd see on a traditional military jacket.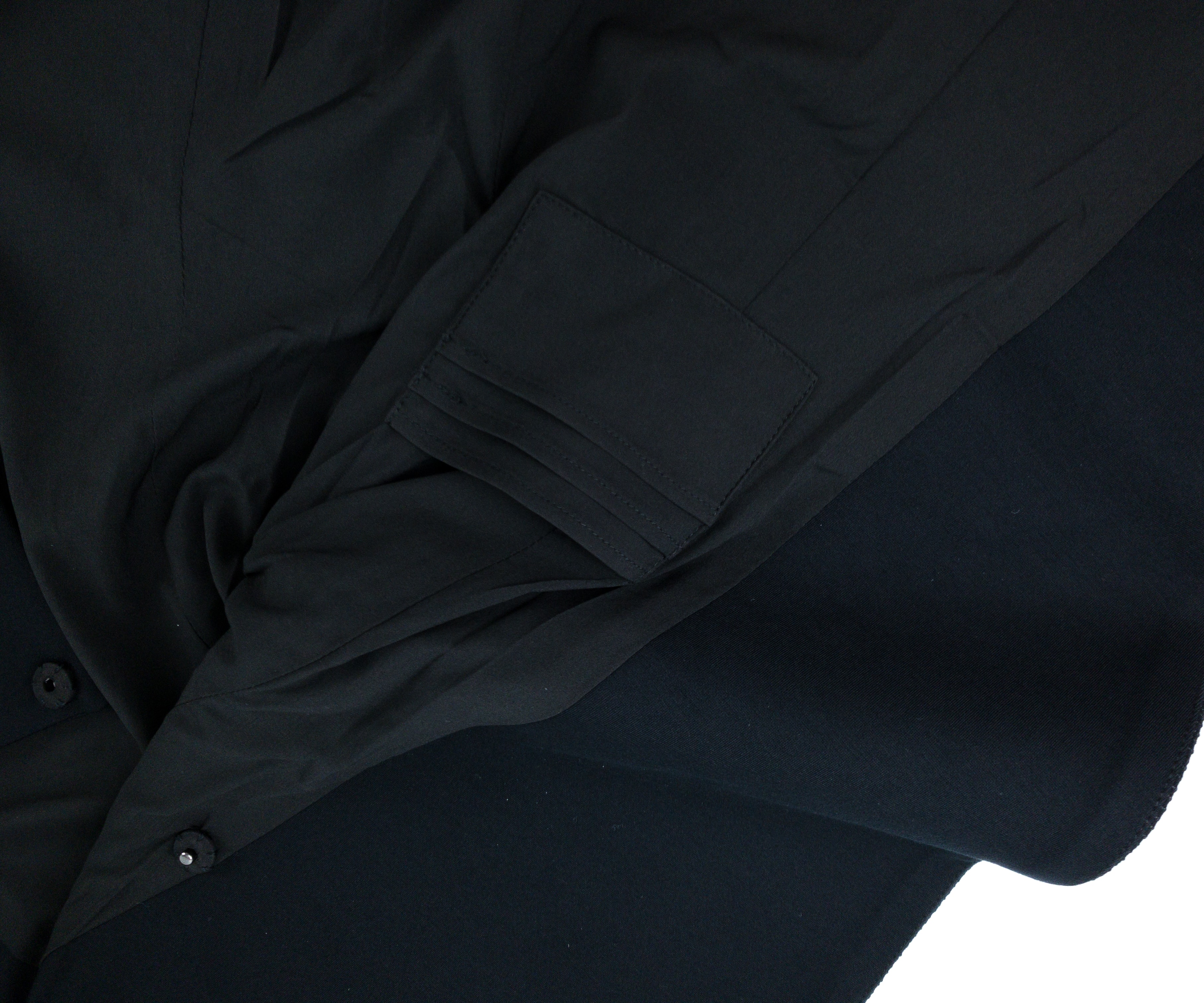 It also has some princess seams, card slots, and lipstick pockets at the inner lining, you won't even need to bring a small purse with you.

I like how it accentuates my waist as the part is slightly curved, and it even has two covered snaps that keep the jacket closed.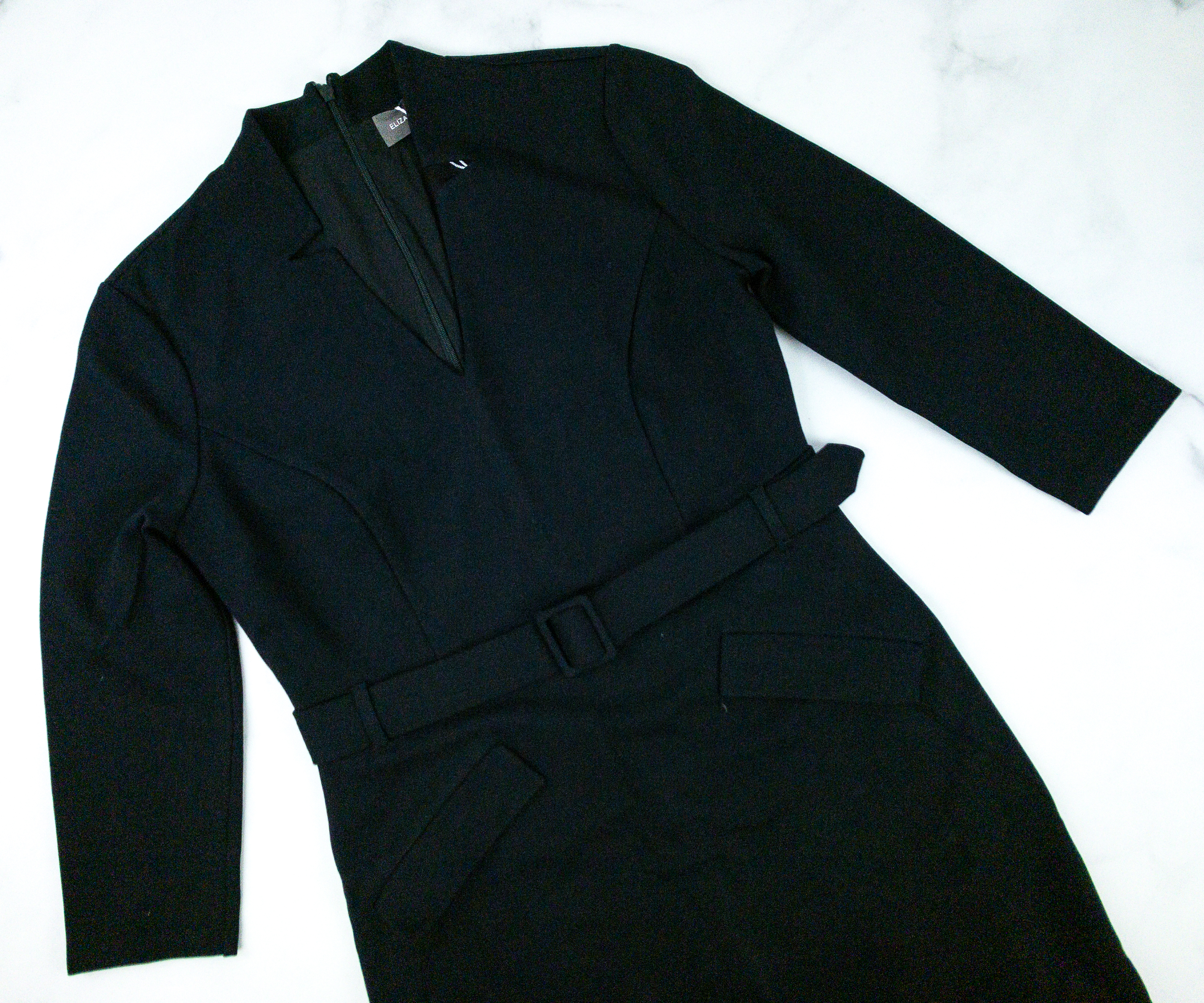 The Unstainable Sophia. What I like about the suit separates from E&C is the inclusion of a versatile dress, and for winter, it's the beautiful Sophia! Feminine and fierce are definitely rolled into one in this black dress, made of stretch Ponte knit fabric.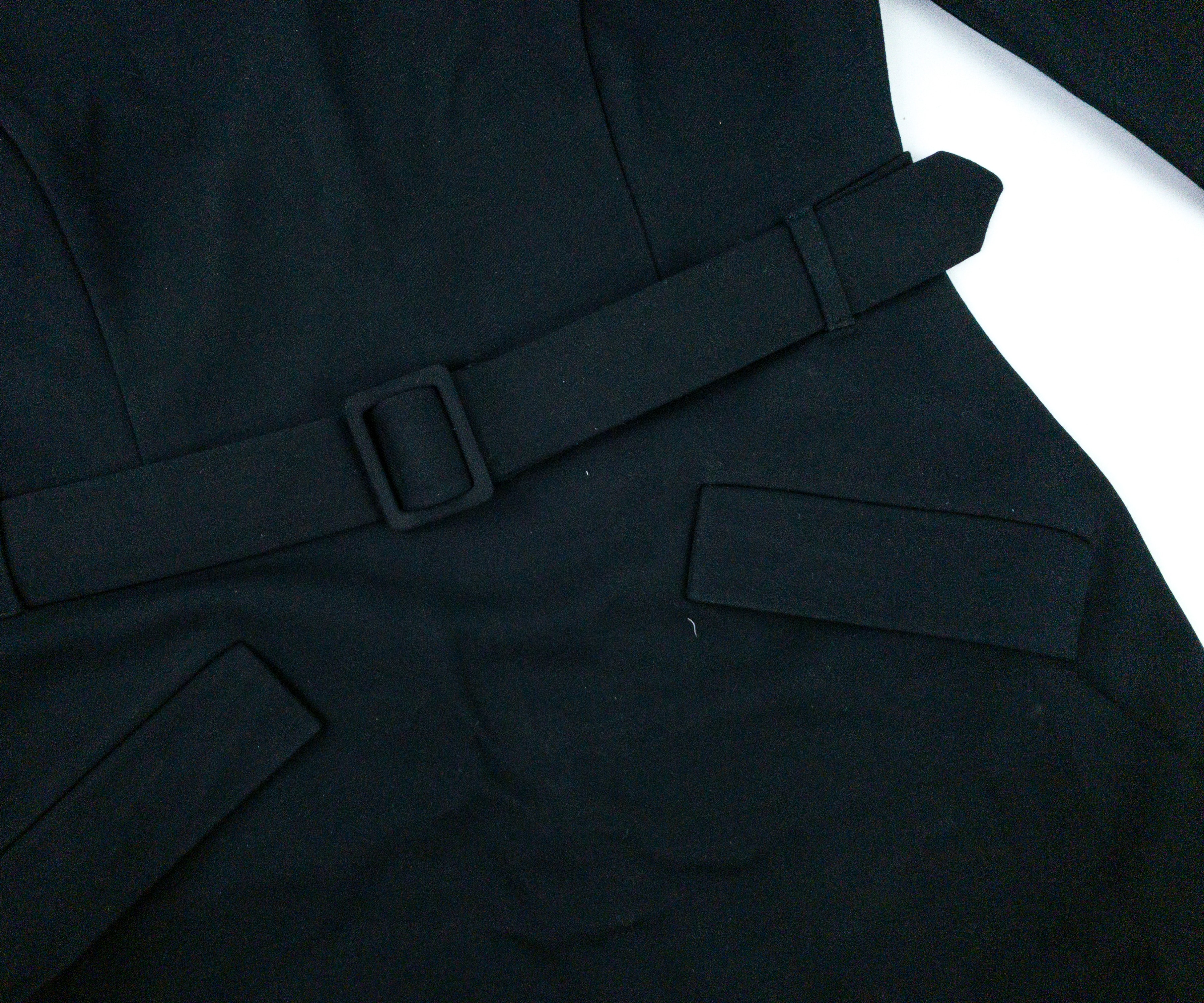 The belt really accentuates my figure, and though it's the same color as the rest of the dress, you can't deny that it makes it look really stylish.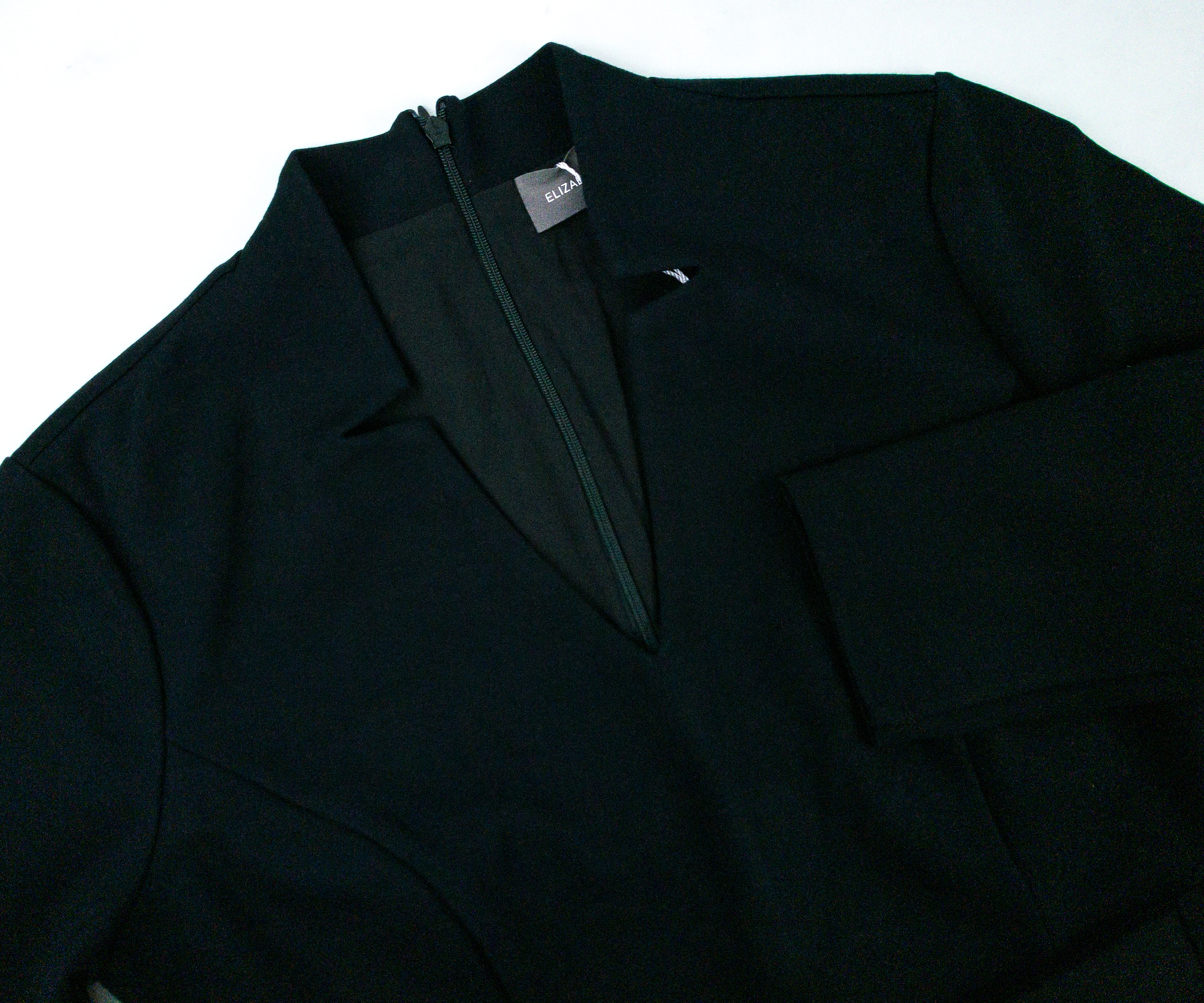 The dress has a smart-looking, notched collar detail, and they also included pockets.
It falls just right above the knee, and paired with pumps or pointed black shoes. Perfection!
Elizabeth & Clarke definitely knows how to help me rock my office and after-office looks! I really like the dark-colored suit separates for winter, as well as the black dress! The blazer is a unique one, and I love its new collar style. The pant is also a versatile piece, you can even change its length so you can pair it with almost anything. Most of all, the pieces are powered with Unstainable technology, so I won't have worries with stains!
What are your favorite separates this season?