Elephant Books is a monthly book club for kids that delivers brand new, hardcover children's books to your door monthly. The entire experience – from books wrapped with traditional Kraft paper and grosgrain ribbon to engaging reading tools for children and parents – is designed to create special reading moments for families and life-long memories.
DEAL: Get 20% off your first box! Use coupon code HELLO.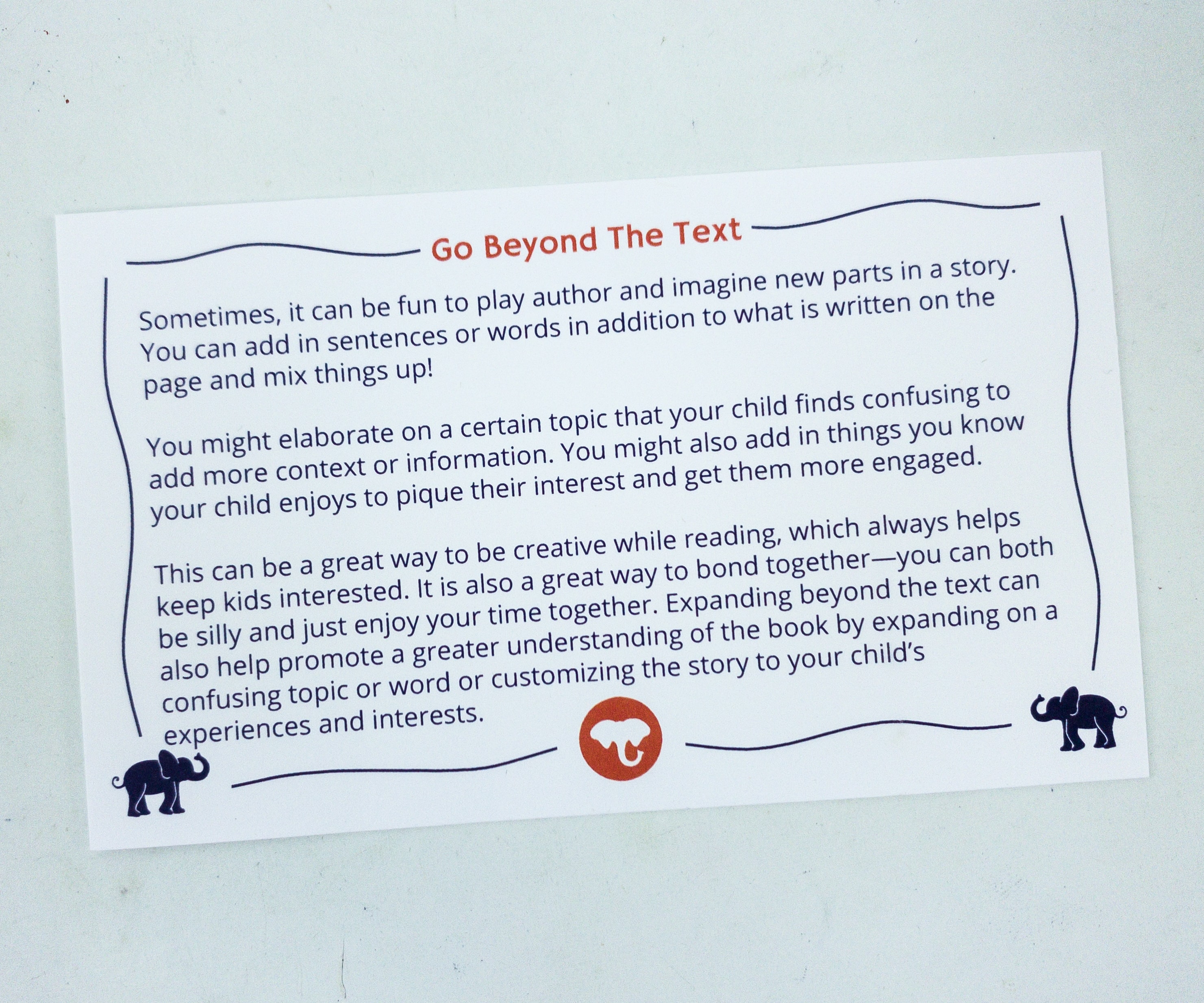 There's a note that explains why it is important to build a library of books.
There are library book cards that we can stick to each book if ever we are going to lend them to some friends!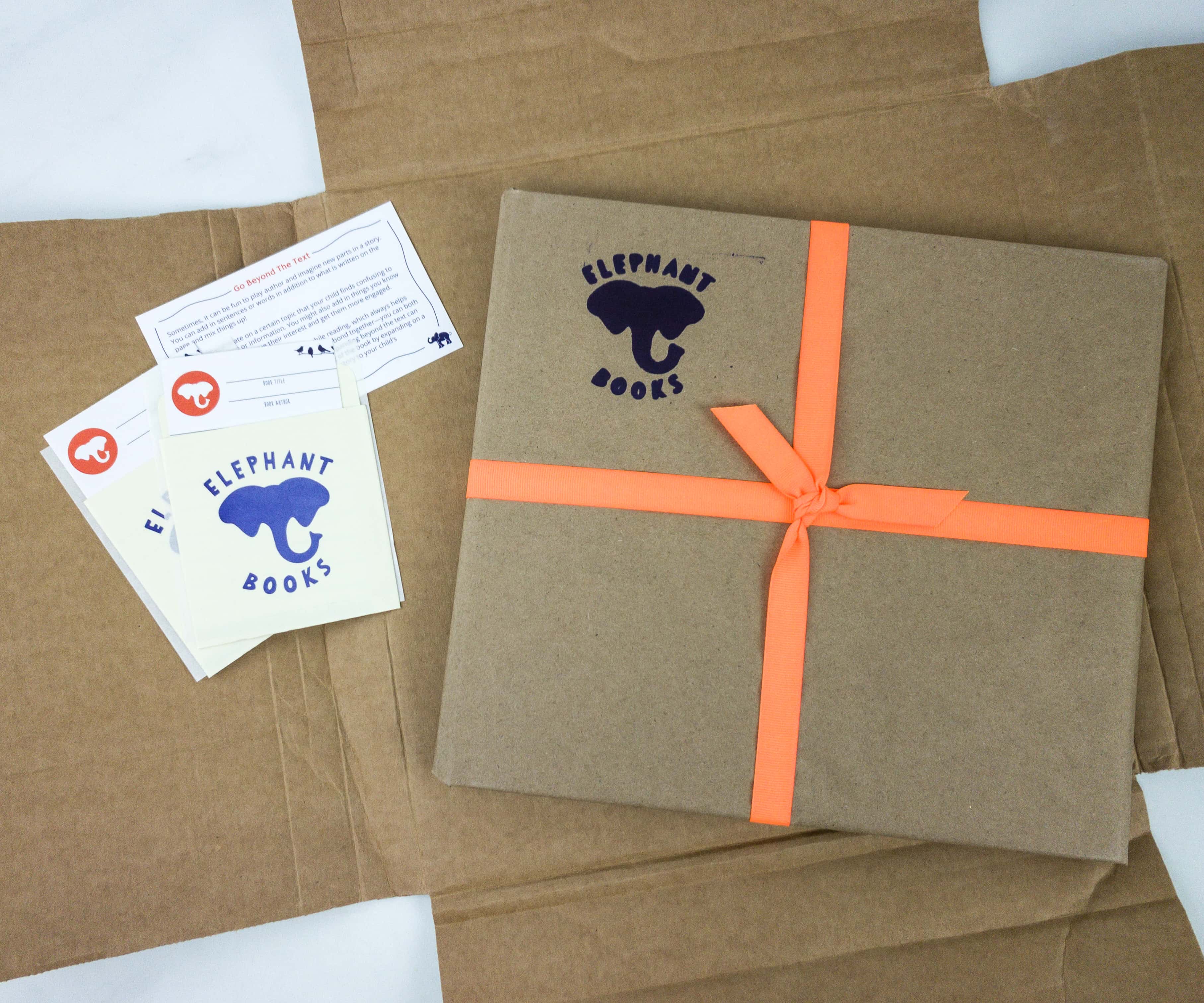 Opening the package is like opening a gift for Christmas!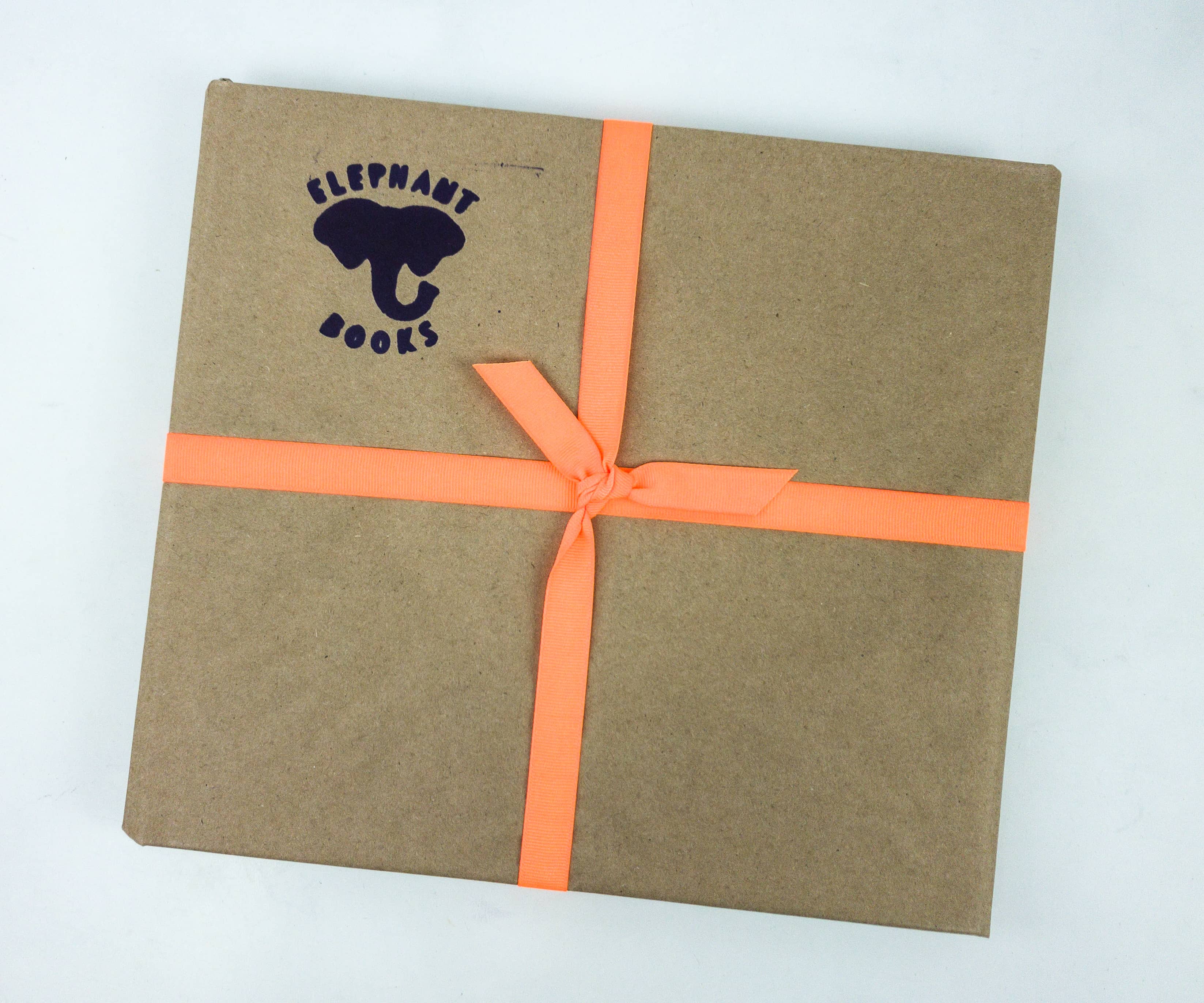 The books were sealed in a brown kraft paper with an orange grosgrain ribbon. It also looks like a perfect gift, and we're ready to unwrap it!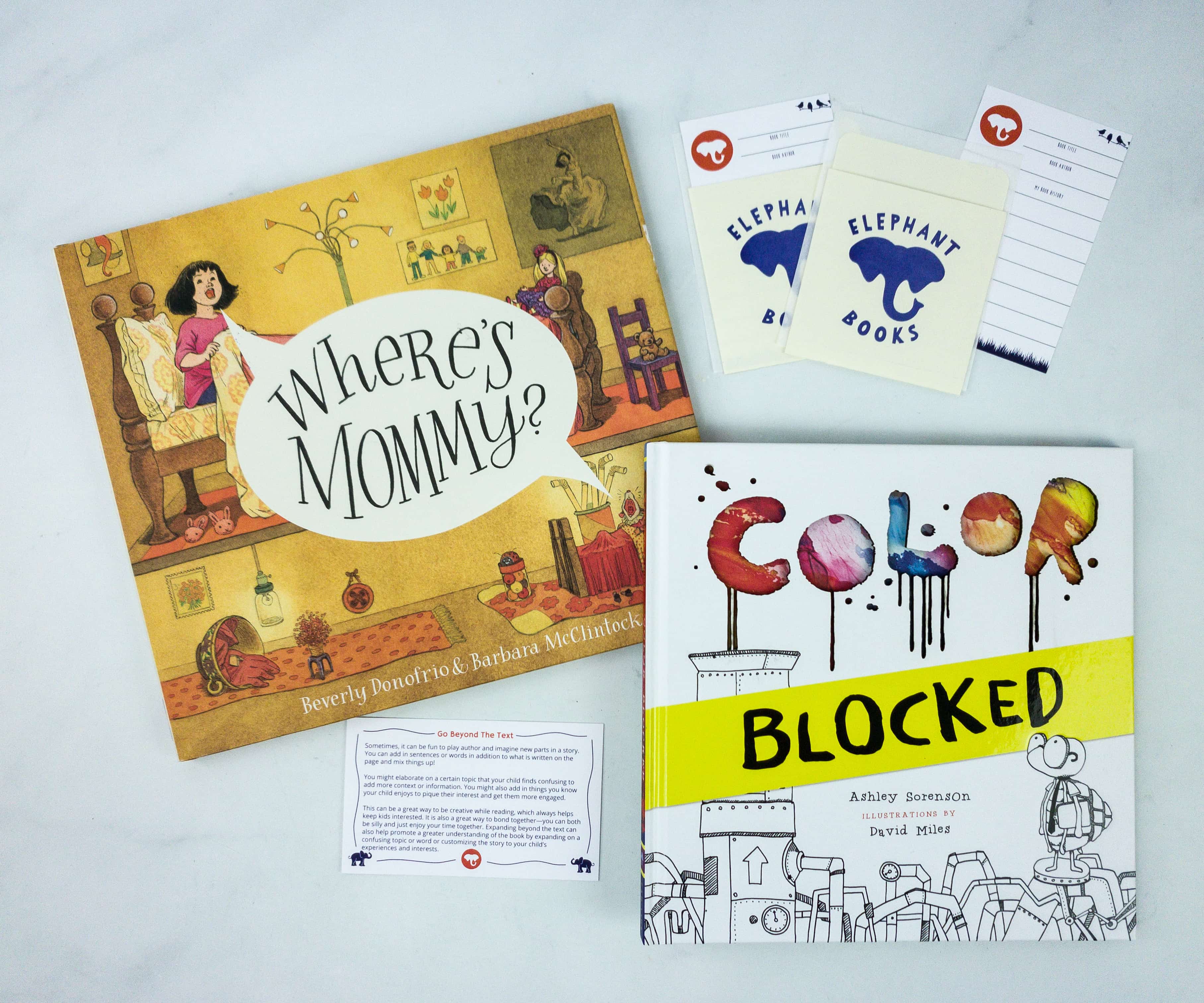 We got two books that we're excited to read!
Everything in my box!
Color Blocked by Ashley Sorenson ($10.99)
The color is blocked! Readers must rub, turn, and tap the pages to straighten out pipes, unplug corks, and keep the color flowing. But watch out―the color might run faster than you can keep up! Along the way, readers will learn primary colors, how mixing colors can make secondary colors, and why you should never, ever, put too much trust in a narrator.
The book will teach the kids about primary colors, and how they can form the secondary ones by mixing those colors.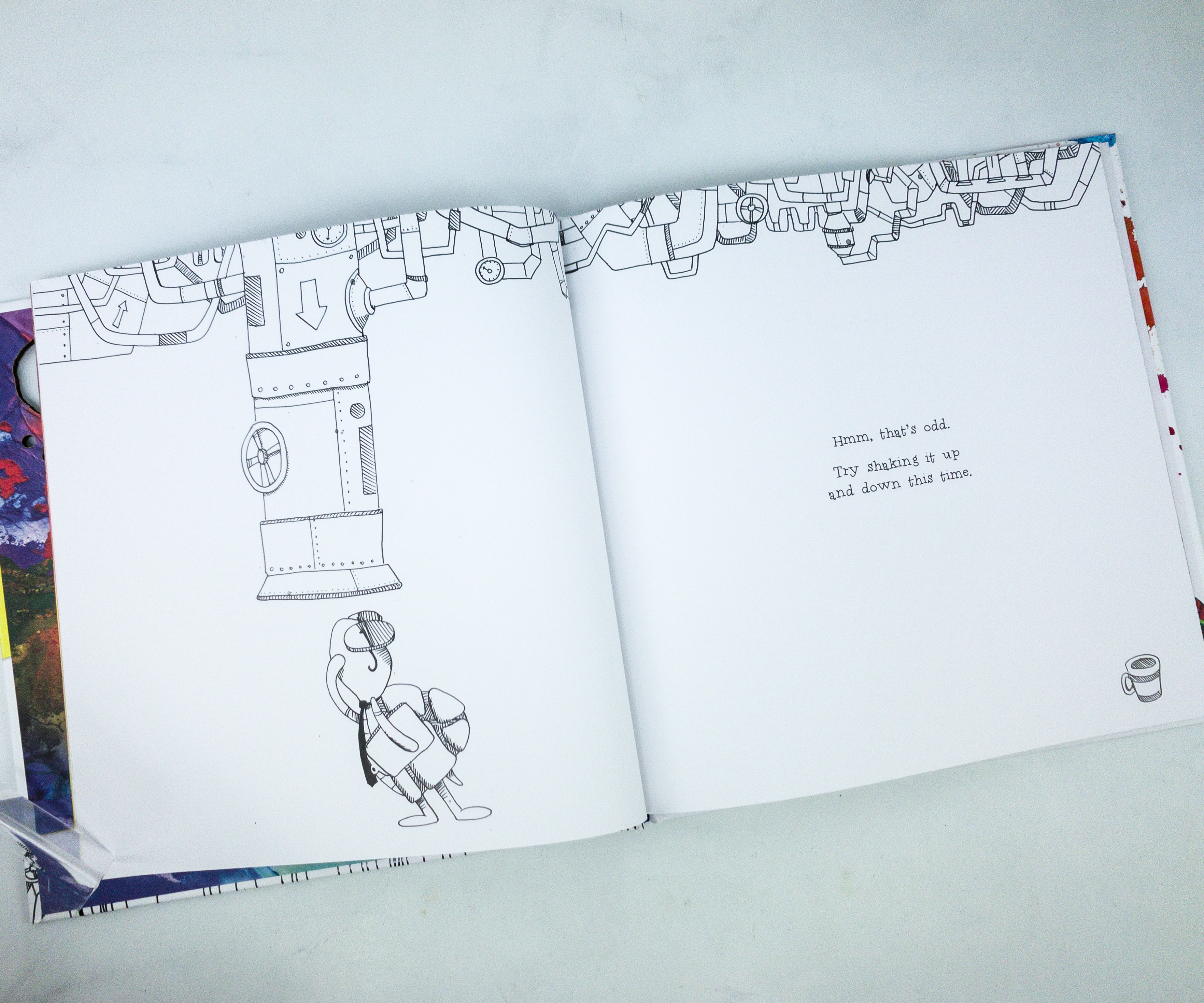 The book contains cute black and white images, and it will definitely make the kids wonder where the colors are. Also, the story is great for read-aloud sessions with the kids.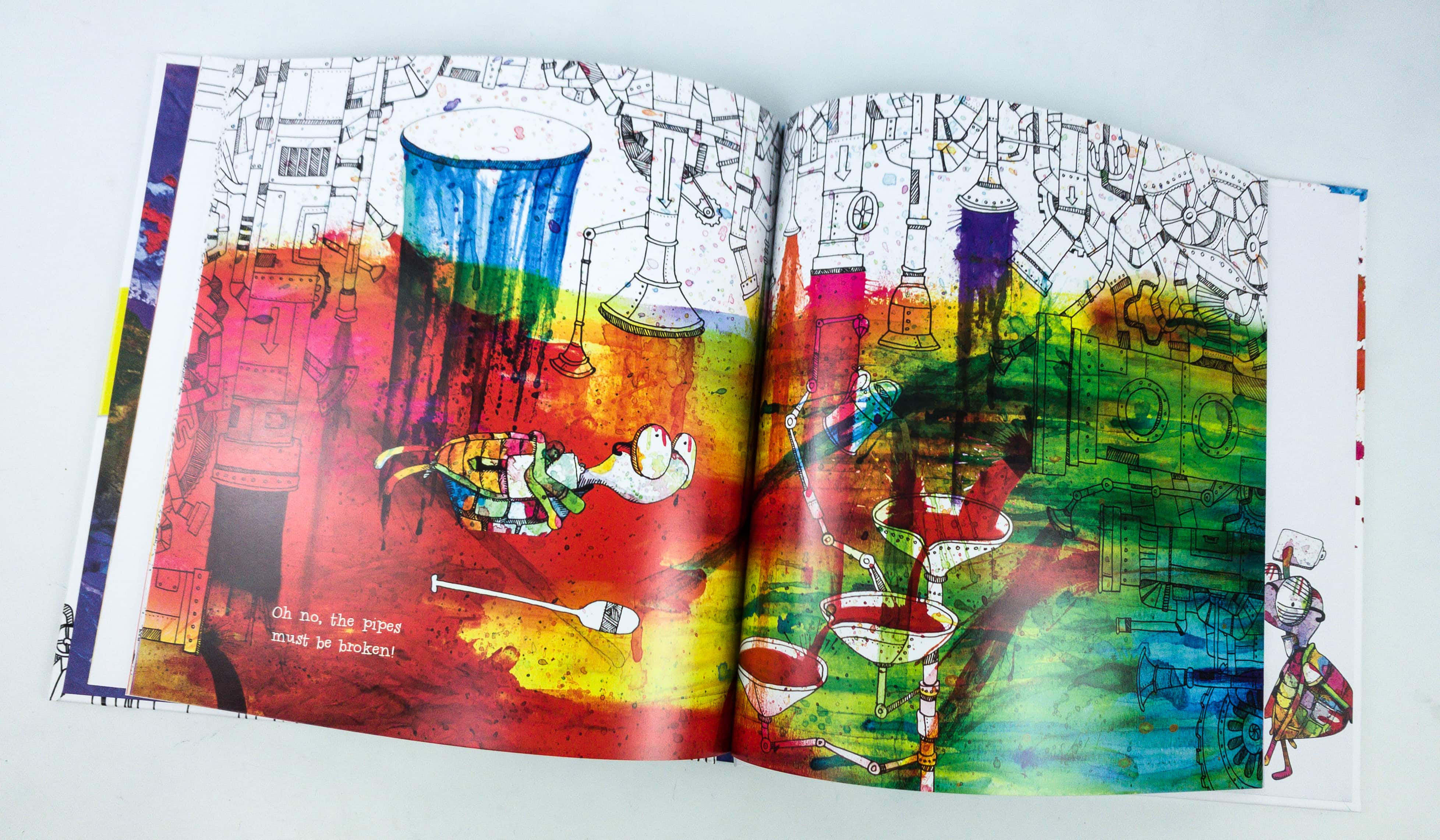 This picture shows us what happens if the colors overflow. It's actually an adorable, colorful mess.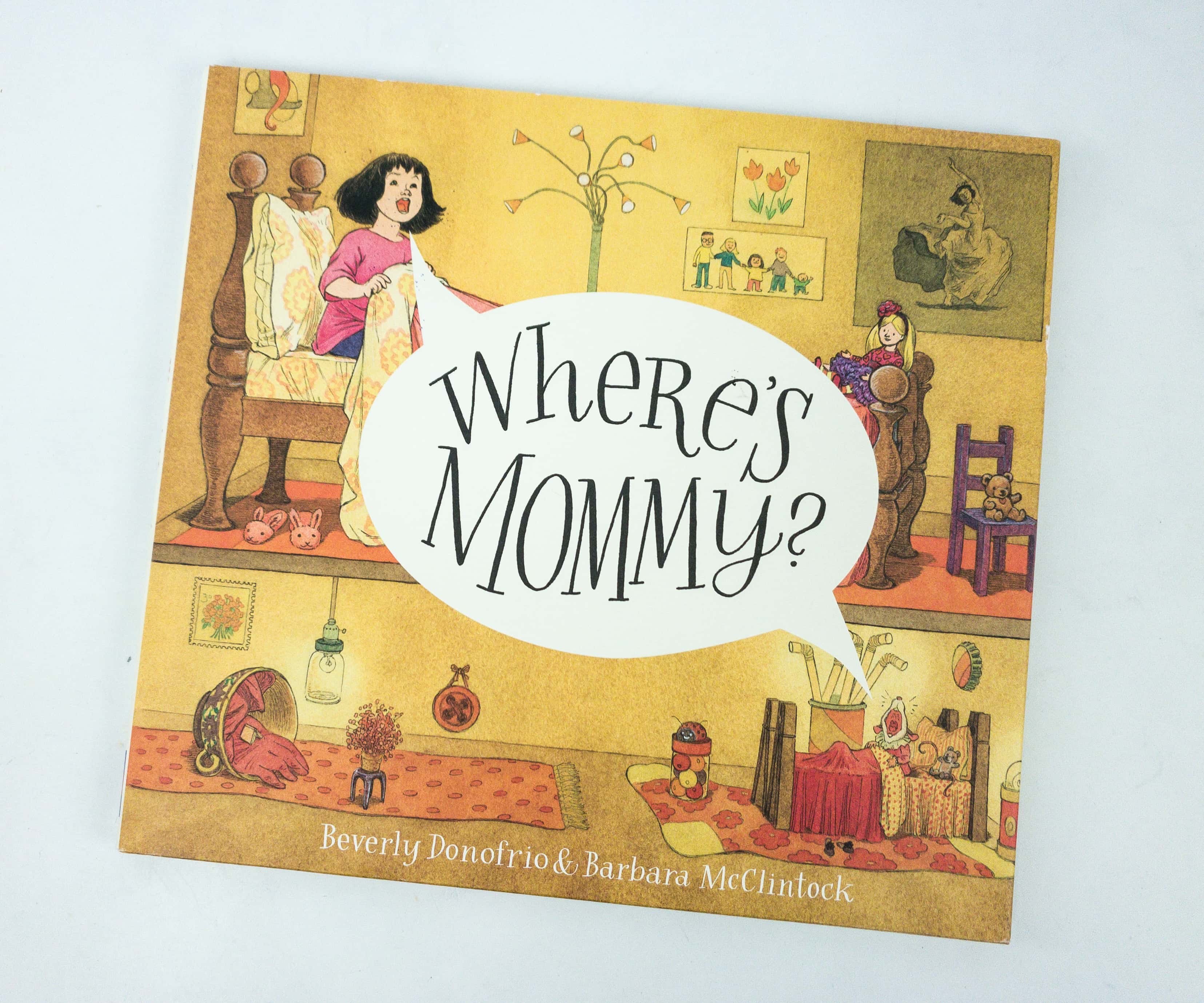 Where's Mommy? by Beverly Donofrio & Barbara McClintock ($13.69)
In this companion to the acclaimed picture book Mary and the Mouse, the Mouse and Mary, Maria (Mary's daughter) and Mouse Mouse (Mouse's daughter) are looking for their mothers. They're not in their bedrooms, their car and cart are still in the driveway, and they are not in the gazebo or under the mushroom! Where could they be? Well, turns out Mary and the Mouse are great friends—just like Maria and Mouse Mouse—and soon the new generation is in on the old generation's secret, and vice versa.

Sparingly told and beautifully illustrated, this book is every bit as charming as its predecessor. Kids will pore over the minute details of a mouse's parallel world.
The story is a companion to the book Mary and the Mouse. In this story, their kids Maria and Mouse Mouse are looking for them!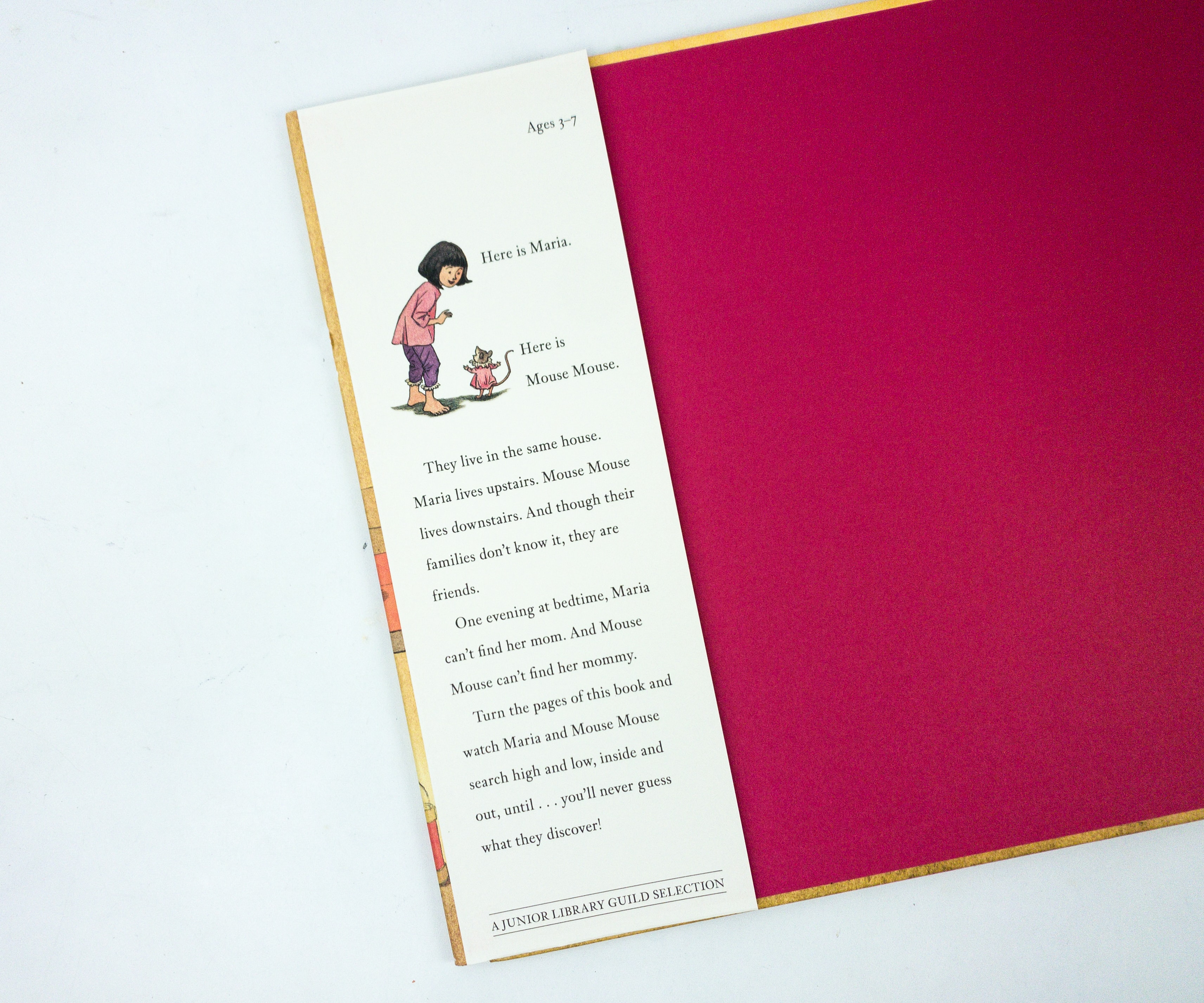 The dust jacket features the synopsis of the story, it even included an adorable illustration of Maria and Mouse Mouse.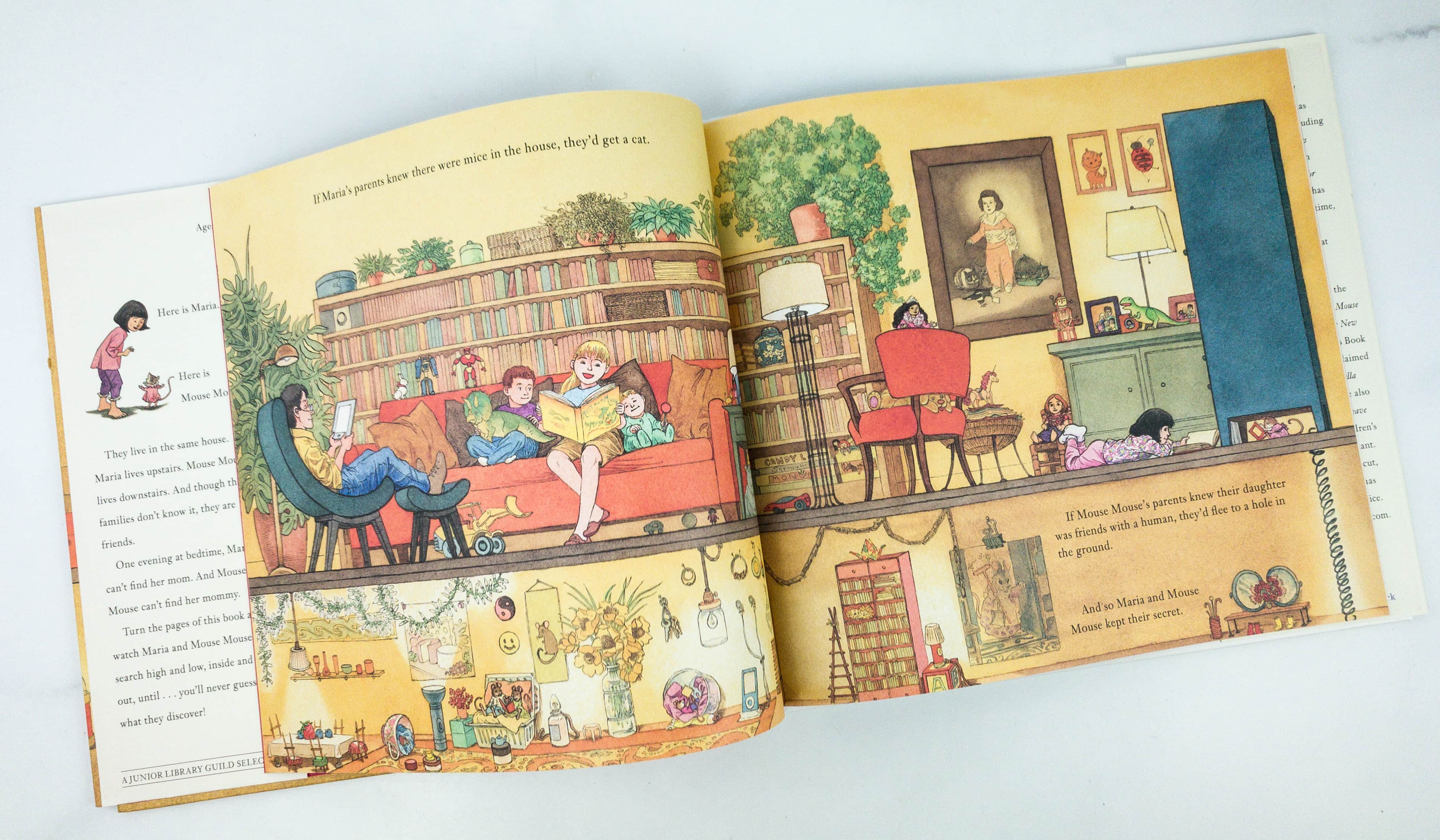 This picture book is really cute! The images are all colorful and charming, and of course appealing to the kids.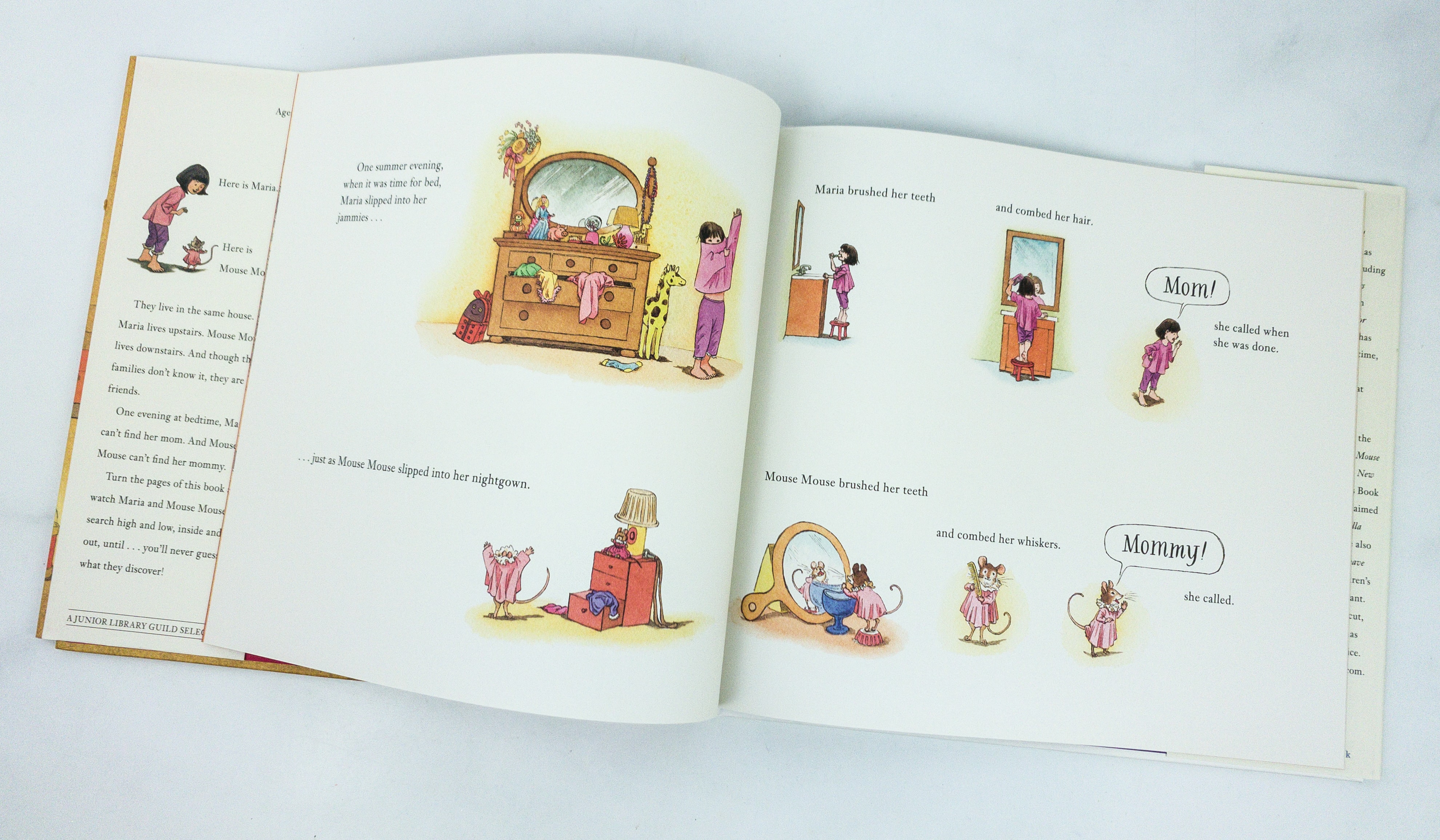 We also love how it features the parallel worlds of Maria and Mouse Mouse. My kids love it so much, and they are happy with the amazing friendship between the two characters, just like the friendship that their mothers have!
Both books are awesome and my kids are happy with them! The books come with different art styles but they look amazing all the same. The stories are also great for read-aloud sessions with the kids. Another thing we love about these books is that they teach kids important life lessons. As always, we're really excited about the next batch of great books from this subscription!
What do you think of this month's box?