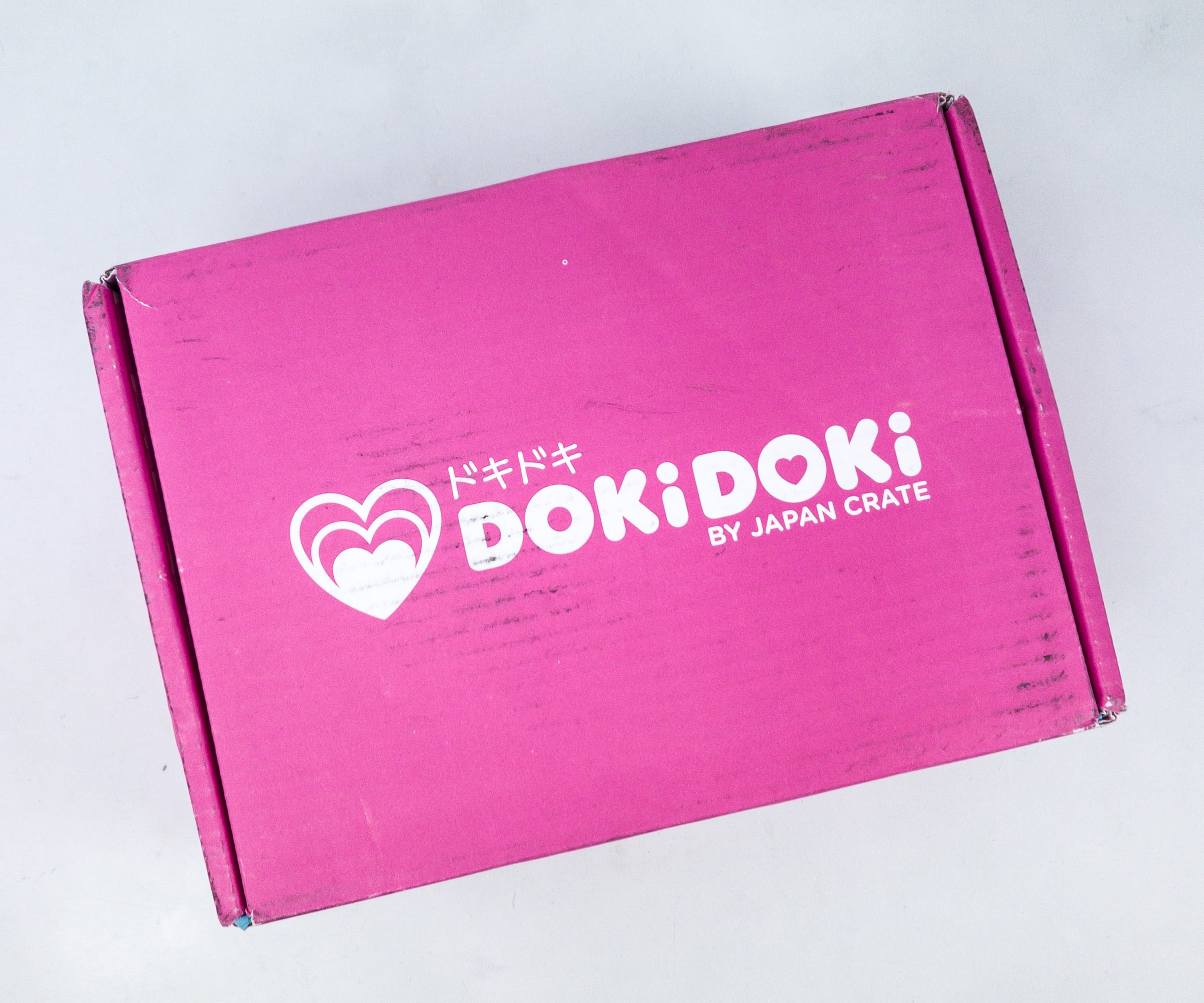 Doki Doki is a monthly kawaii subscription box from Japan Crate. Every month, you'll receive super cute Japanese items – accessories, stationery, plushies, and other adorable Japanese goodies.
DEAL: Use coupon code HELLO to save $3 on your first box!
The interior of the box is filled with doodles.
There's a blue tissue paper surrounding the items. Most of the items were also wrapped in plastic.
The box includes a booklet with kawaii cover art!
January 2020 theme is HAPPY NEW YEAR.
Inside, there are photos of the items, plus a brief description of each.
Everything in the January 2020 box!
Otoshidama Pouch. Otoshidama refers to a Japanese tradition where adults give kids money on New Year's Day. This pouch is inspired by the envelopes used in that tradition. It comes with a pink and red pattern with a purple zipper closure.
It's a beautiful pouch that can hold coins, cash, credit cards, and keys. I can also easily slip it in my bag or backpack.
Daruma Plush. The Daruma is a traditional Japanese doll and a symbol of perseverance and luck. This adorable round plushie comes in red and has a "good luck" kanji embroidered at the bottom in gold stitches.
This cute plush doll could be the perfect little gift to wish someone good luck for the new year. It's so squishy and huggable!
Sumikko Gurashi Ema. Sumikko Gurashi is a set of fictional characters produced by the Japanese company San-X. The name roughly translates to "life in the corner." This little piece of hanging decorating can be used as a door ornament or can be hung anywhere in the house as a lucky charm.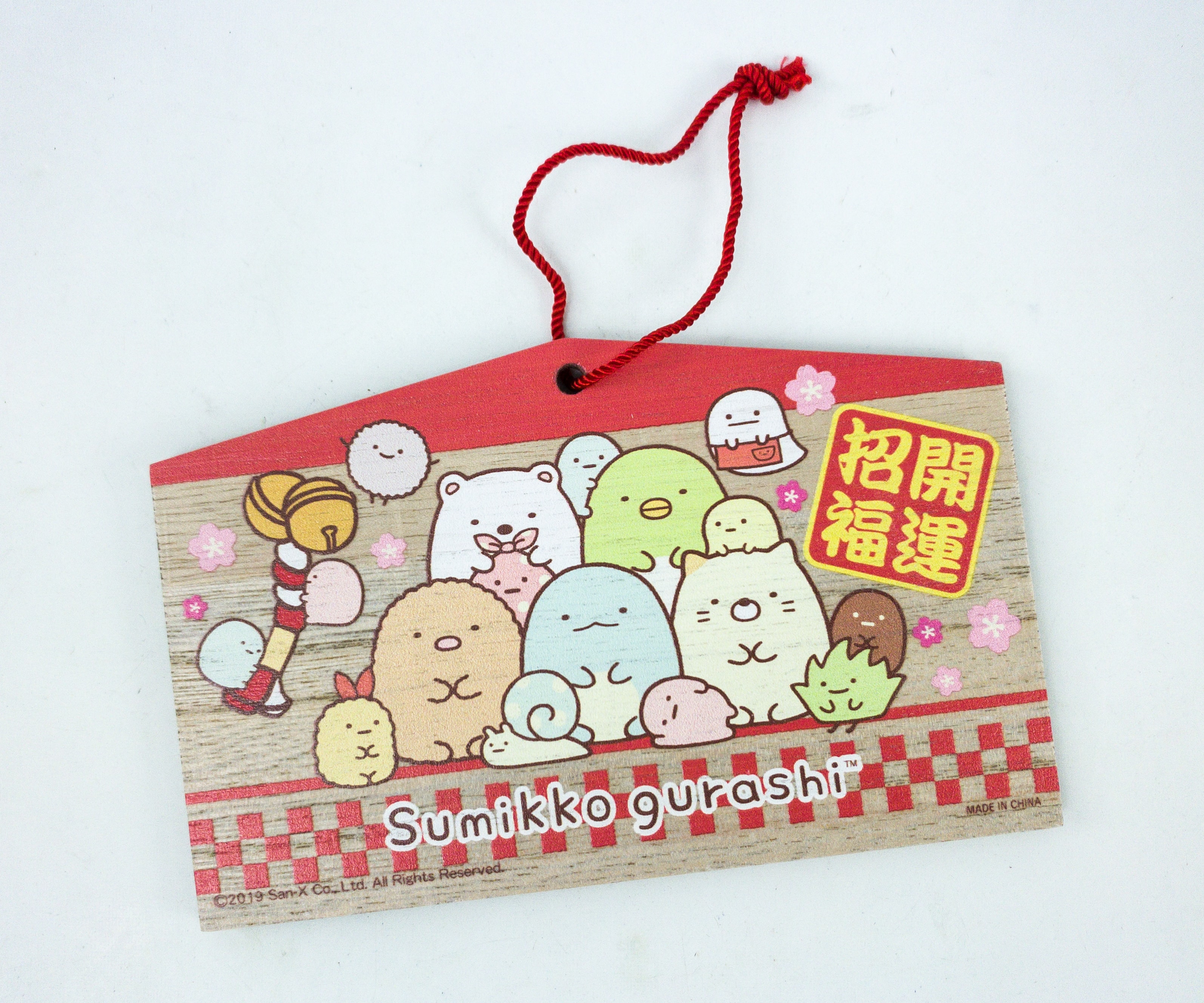 It has a small red tie rope so it can be easily hung where it suits you!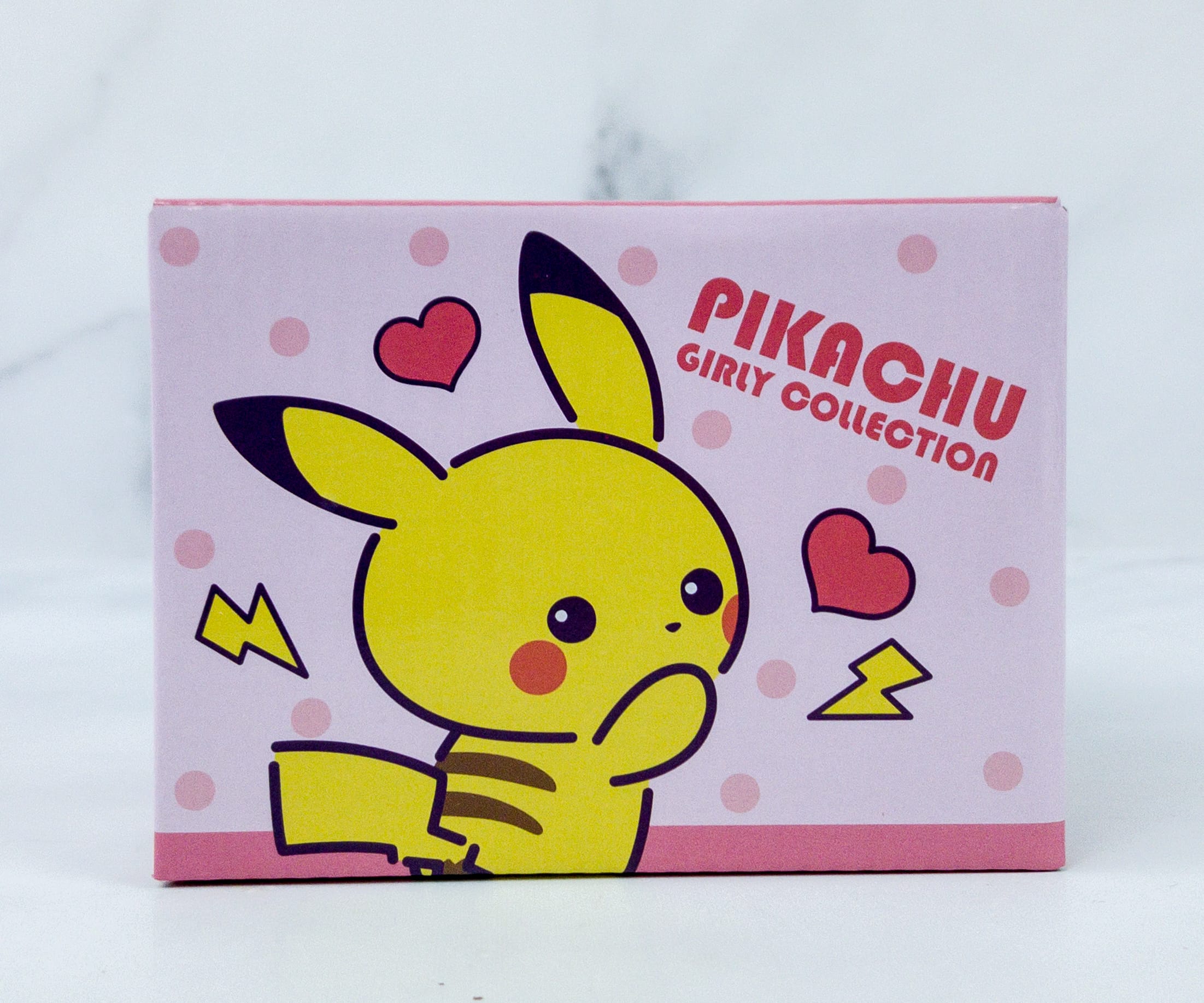 Pikachu Mug. I like that they made this ceramic coffee mug as girly as it can be. It's part of the Pikachu girly collection and the use of pink color really makes it even cuter.
It even has a Pikachu print inside the mug, so while sipping your favorite hot beverage, Pikachu will give a peak on you and bring some good vibes.
It's a beautiful cup with vibrant colors of yellow and pink.
The baby Pikachu print that they've chosen to use simply makes it more adorable! It's the perfect mug for Pokemon fans!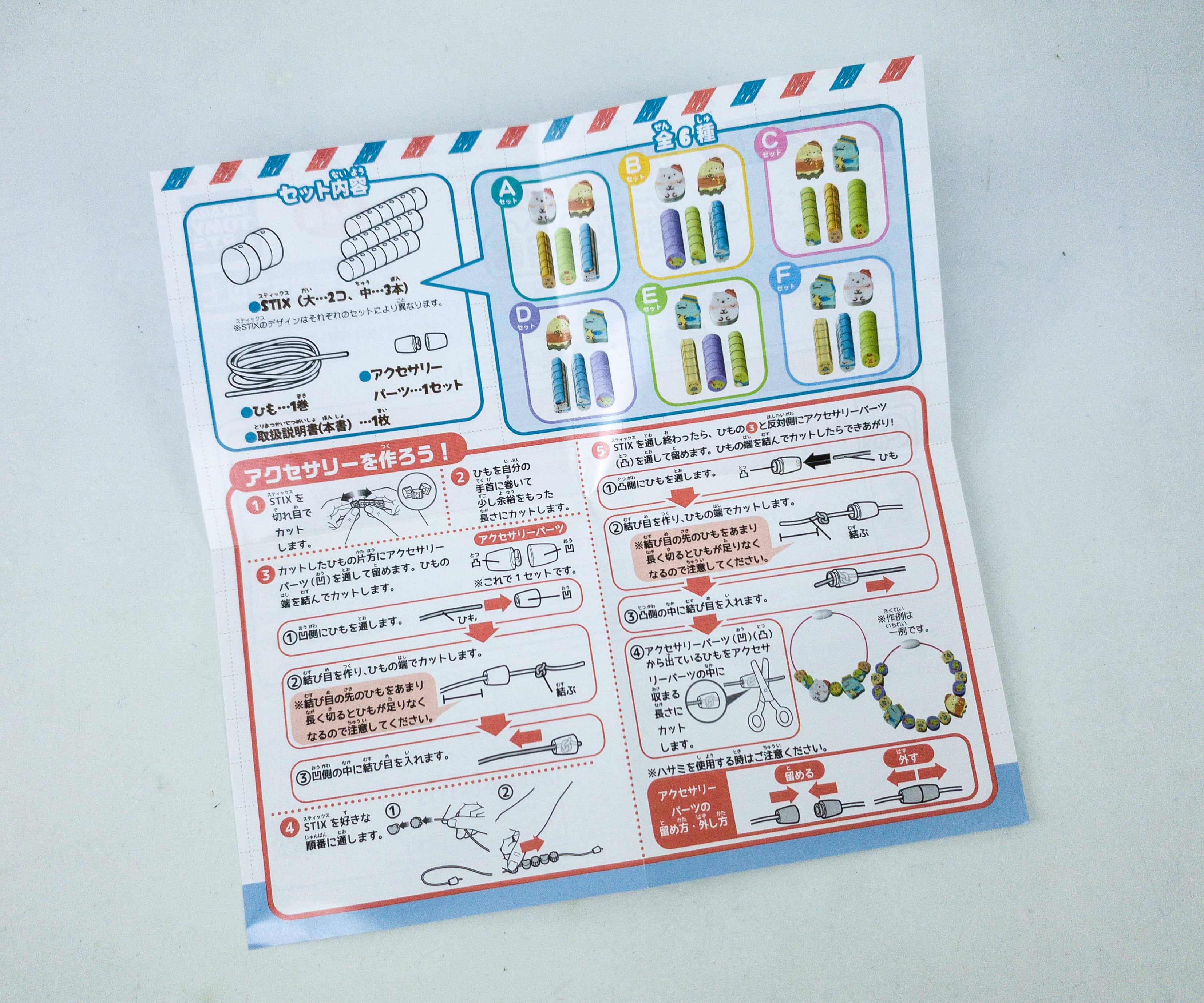 Sumikko Gurashi Bracelet. Just like the hanging decoration, this bracelet also features the Sumikko Gurashi gang! It's a DIY bracelet which comes with a leaflet instruction written in Japanese. Thank goodness, it's still easy to comprehend with the use of images.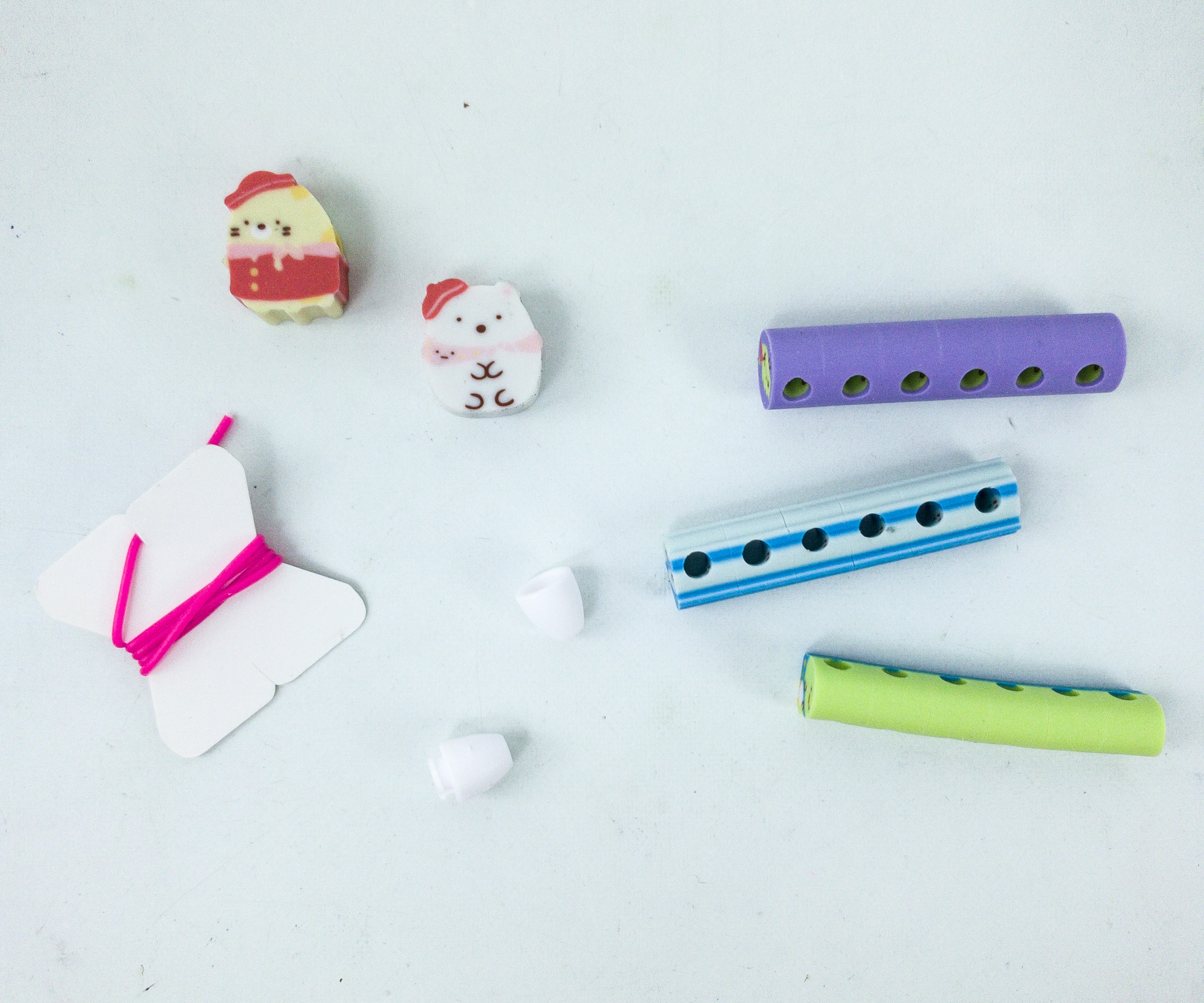 These three long rubbery sticks with holes can be pulled apart to make cute charms. Each of these charms can double as an eraser as well.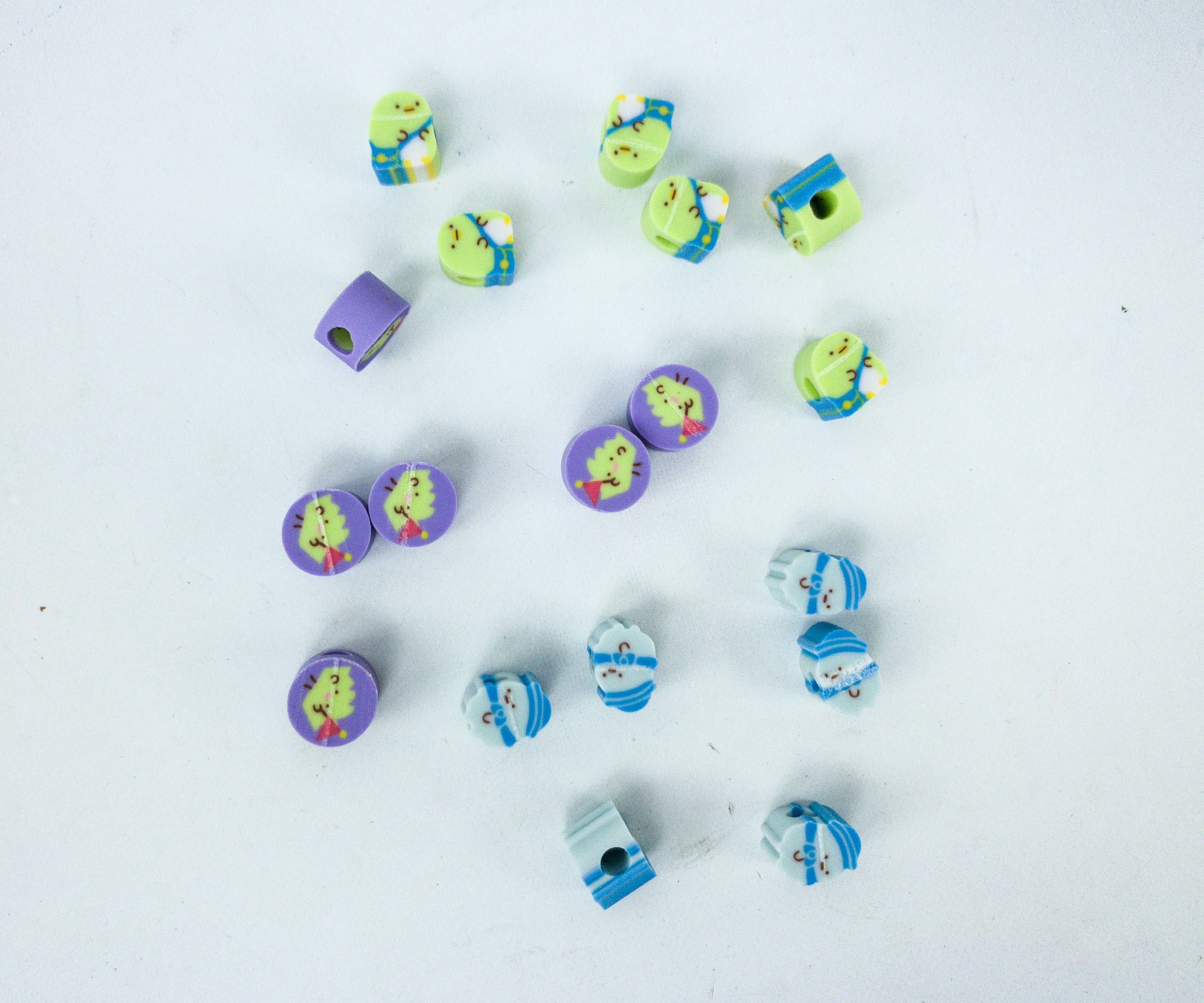 Here's what the bracelet charms look like when disassembled. The colors are nice! Each charm has a hole fit to make the bracelet together.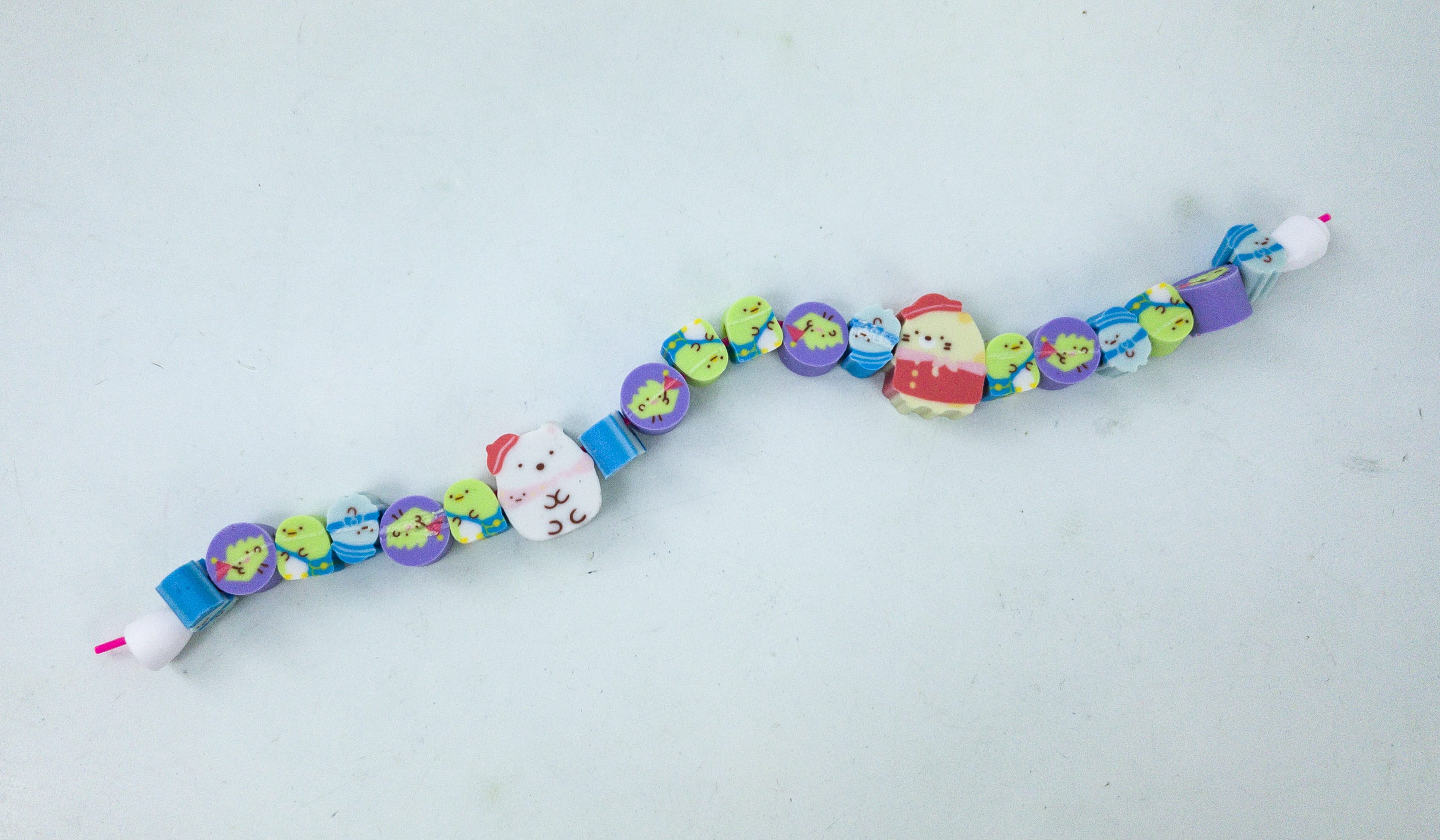 String up the charms in whatever style you want.
The bracelet pack features several Sumikko Gurashi friends! It looks so nice and cute once the bracelet is finished.
Doki Doki Crate is always fantastic! This box is offering us a fresh start for January 2020! Everything is related to the New Year and some can even be lucky charms to bring us good luck this year. Can't help but feast our eyes and even our senses with these adorable cuties. Our favorites are the Pikachu mug and the red plushie! This subscription never fails to bring some kawaii to our home and we really appreciate that! This is a perfect subscription for those who want a dose of cuteness every month! We can't wait for what they have in store for us next month!
What did you think of this month's Doki Doki Crate?