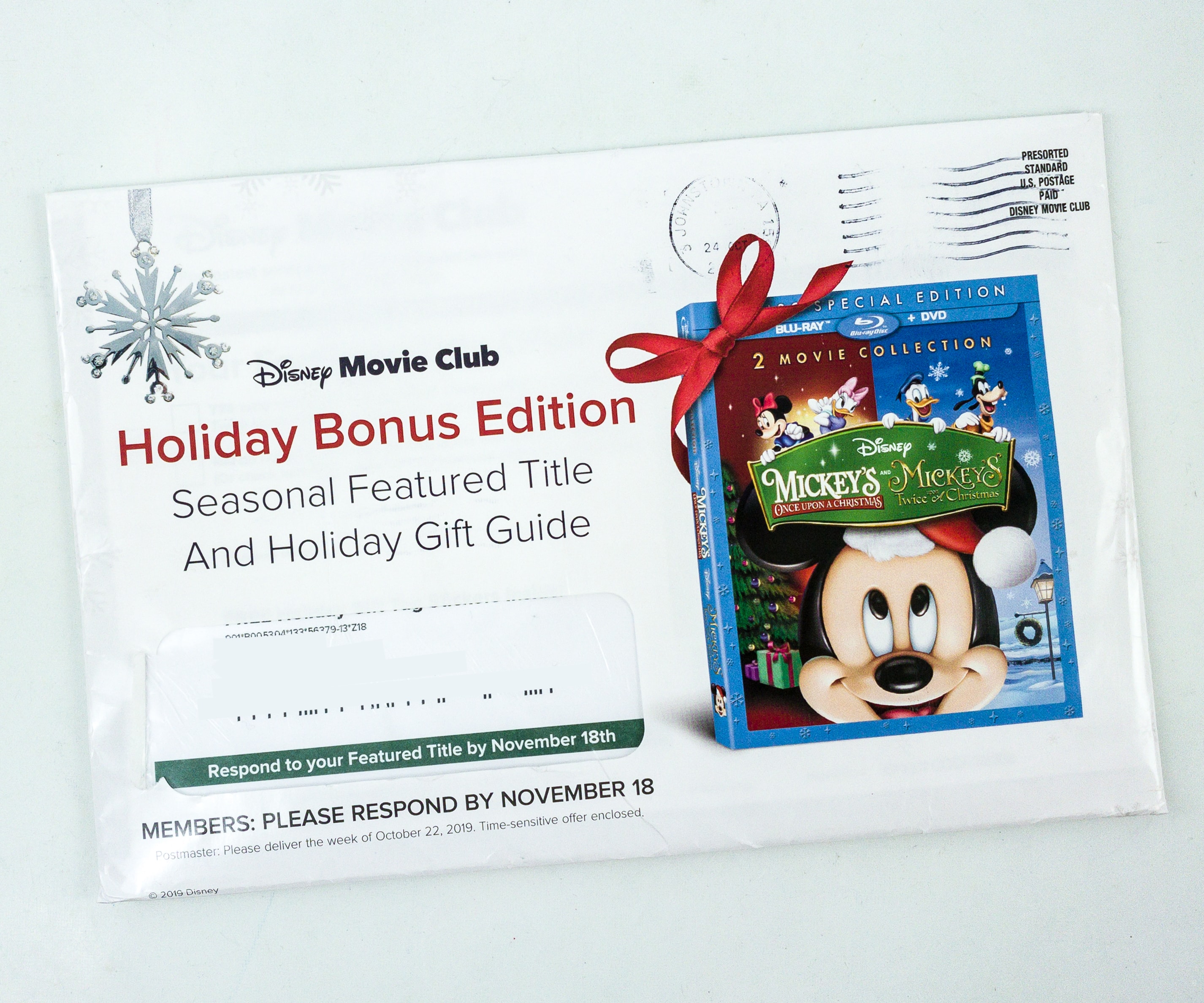 Disney Movie Club delivers the latest (and most-loved classic) Disney Movies for you to build your ultimate Disney Movie library. When you sign up for the trial offer (see below for full details) you can get 4 movies for $1 shipped. Not just Disney you can also get Pixar and Marvel Studios!
DEAL: Get 4 movies for only $1! The deal applies automatically, just VISIT AND SUBSCRIBE. Terms & conditions apply. In order to fulfill your Club purchase commitment, you'll need to buy 5 movies at full price.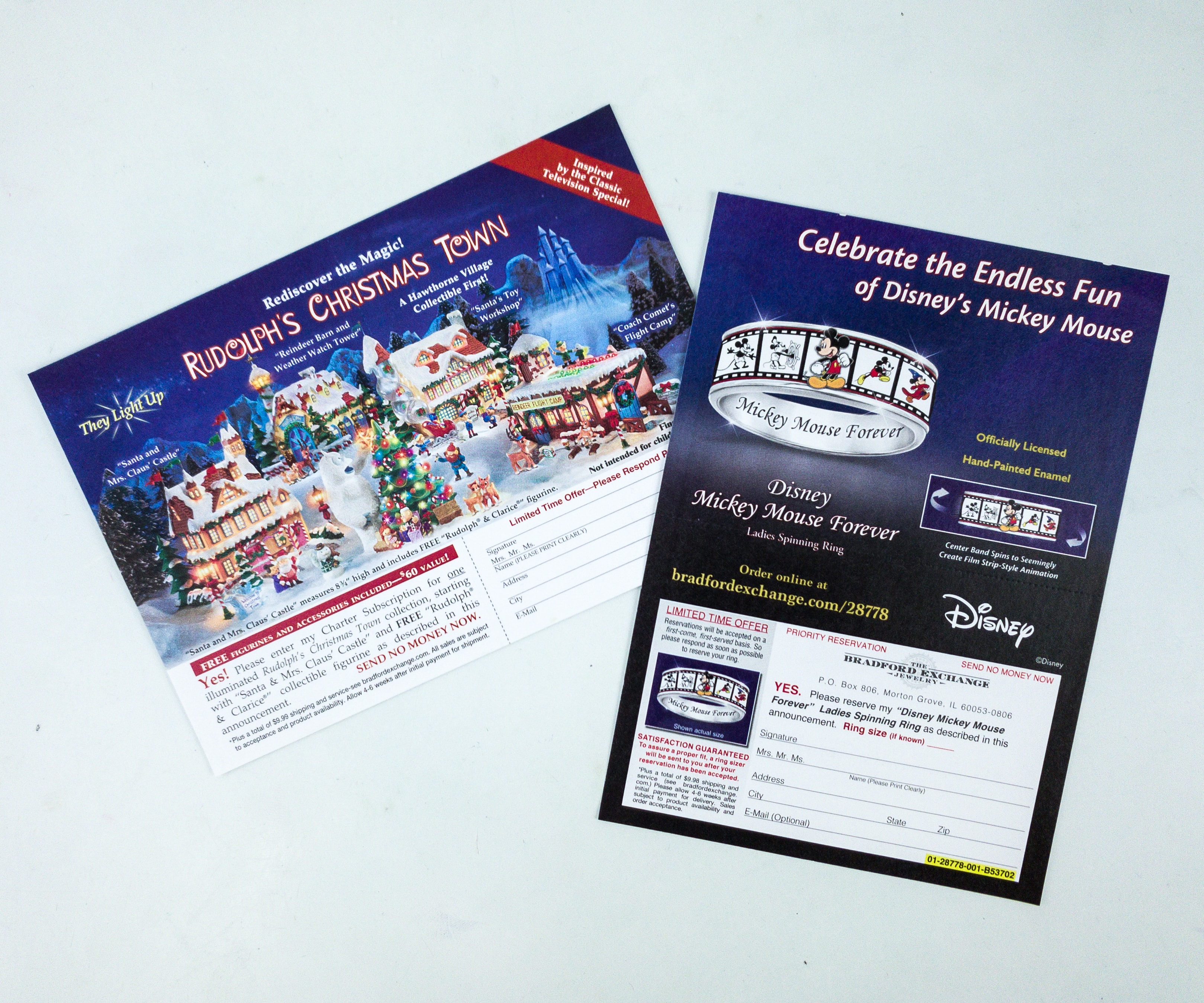 The way these subscription works is that you'll get a featured movie title offer that you can accept or decline. If you forget to decline, it will be sent automatically. Just like pick or skip in other subscriptions. Some months have 2 featured titles. We think it's easier to do this online, and you'll get an email too.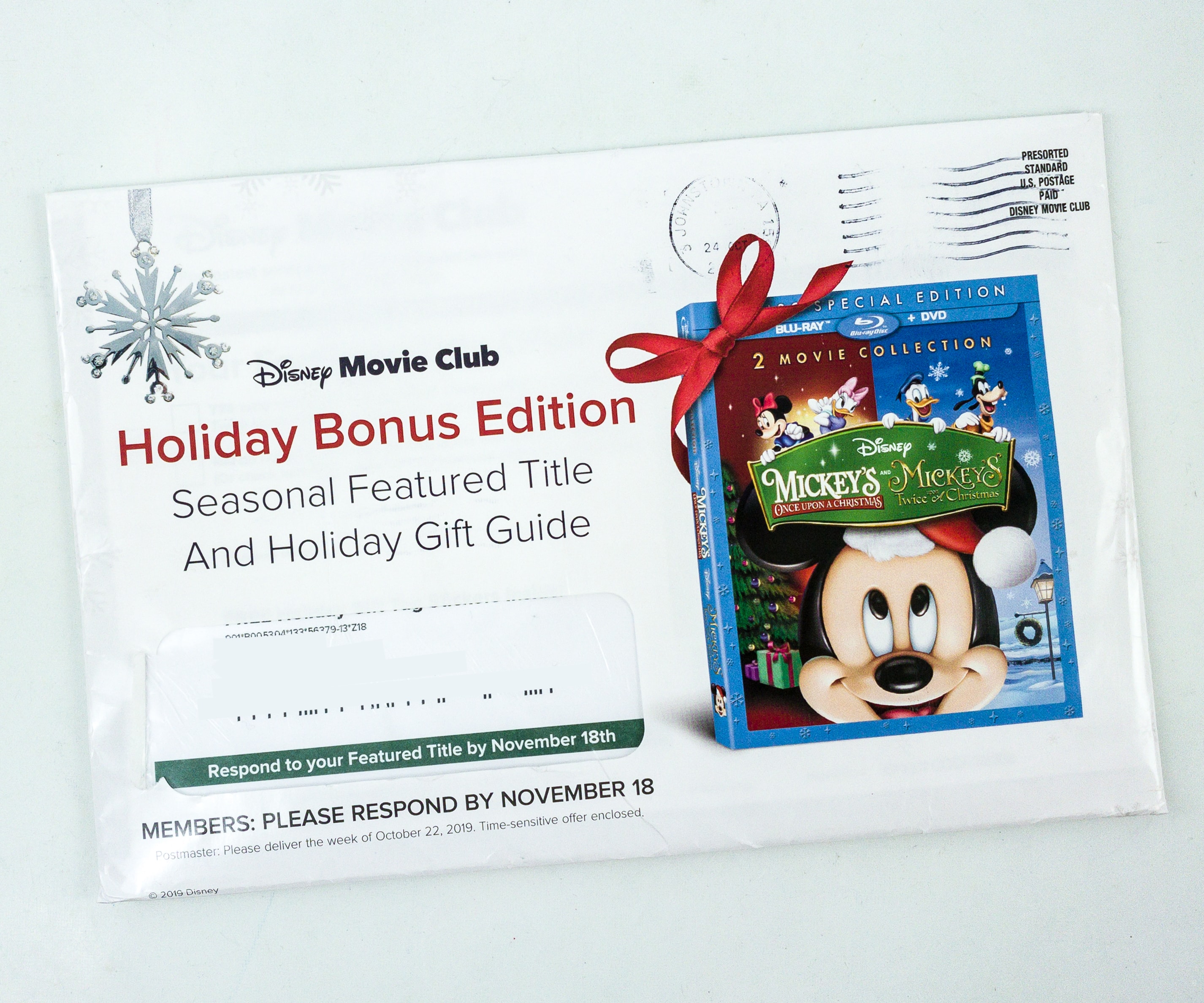 The mailer has an info sheet about the Disney Movie Club Holiday Bonus Edition.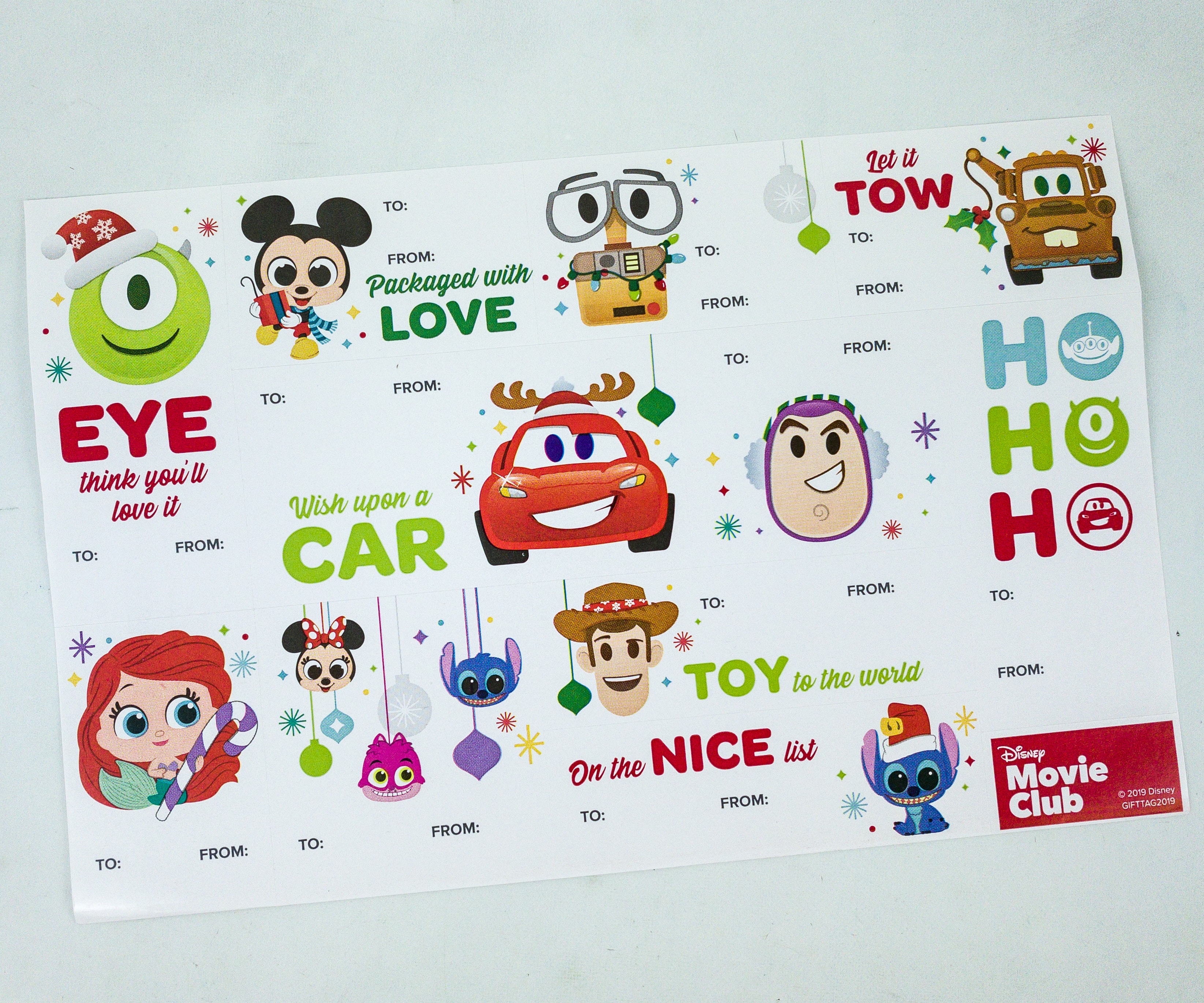 There are also gift tag stickers featuring various Disney characters!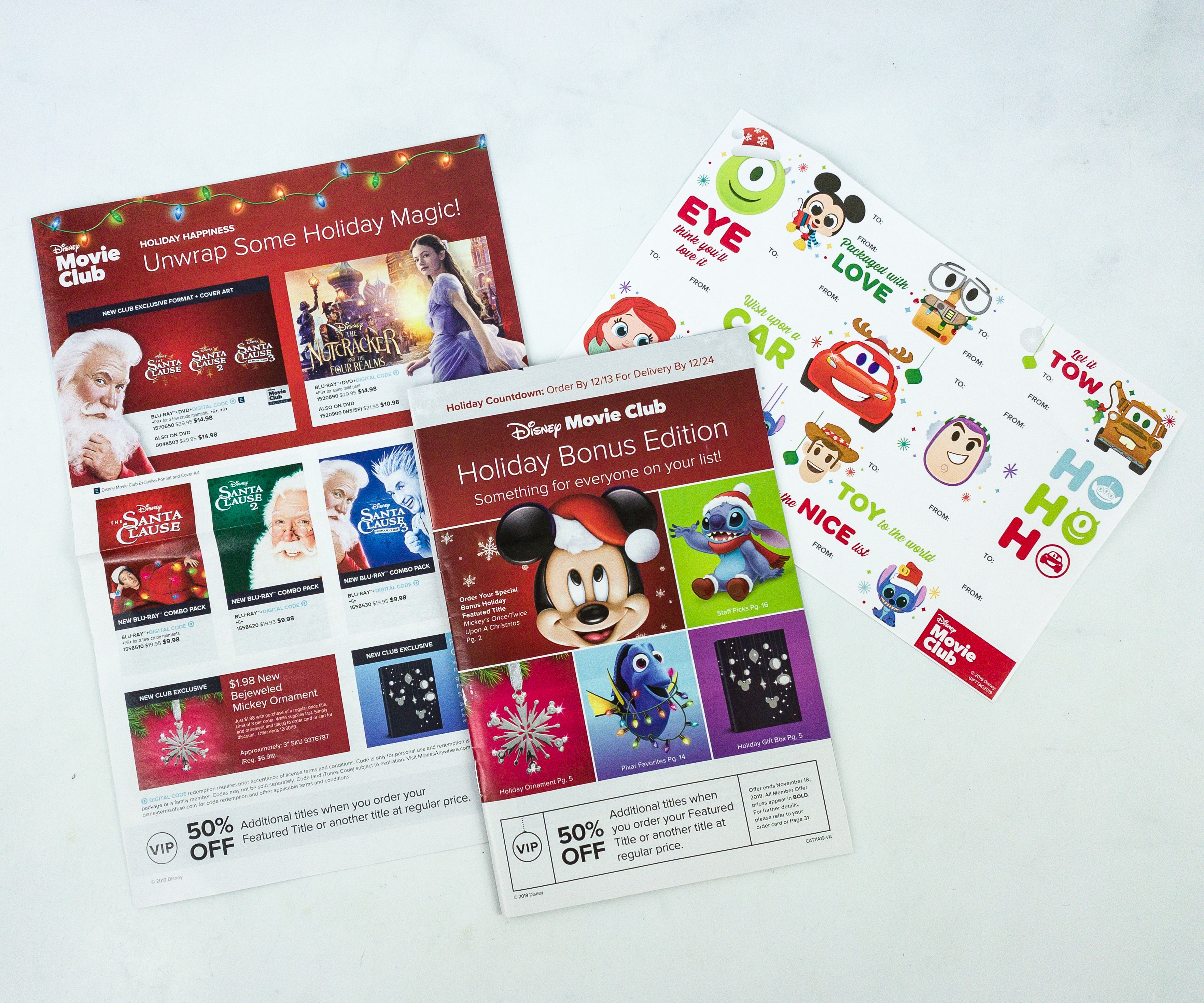 More promotional materials!
The booklet contains a message from Disney Movie Club.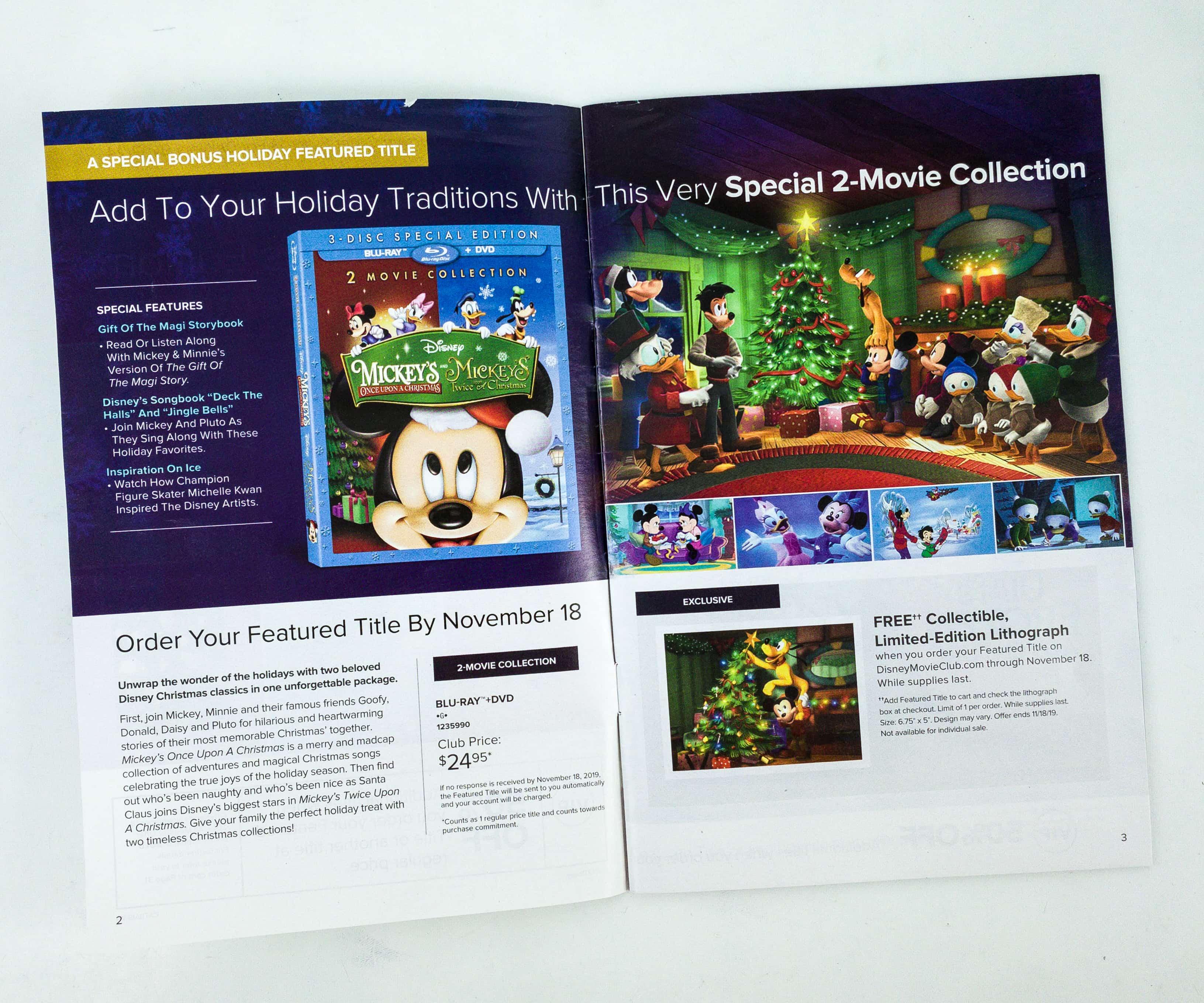 Inside, they shared details about the Special 2-Movie Collection, as well as the collectible limited-edition lithograph.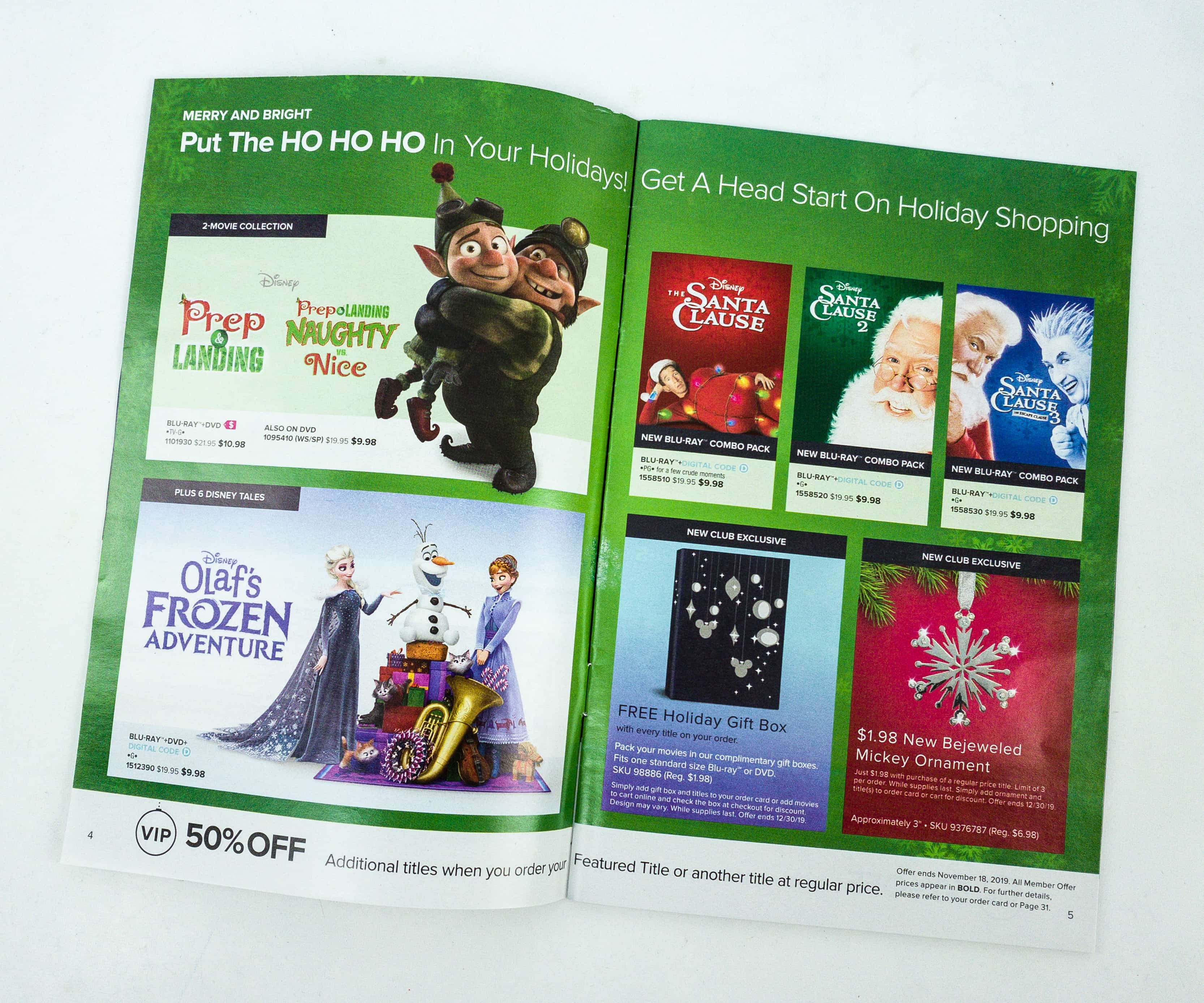 On the next page are other titles and collectible items you can avail of.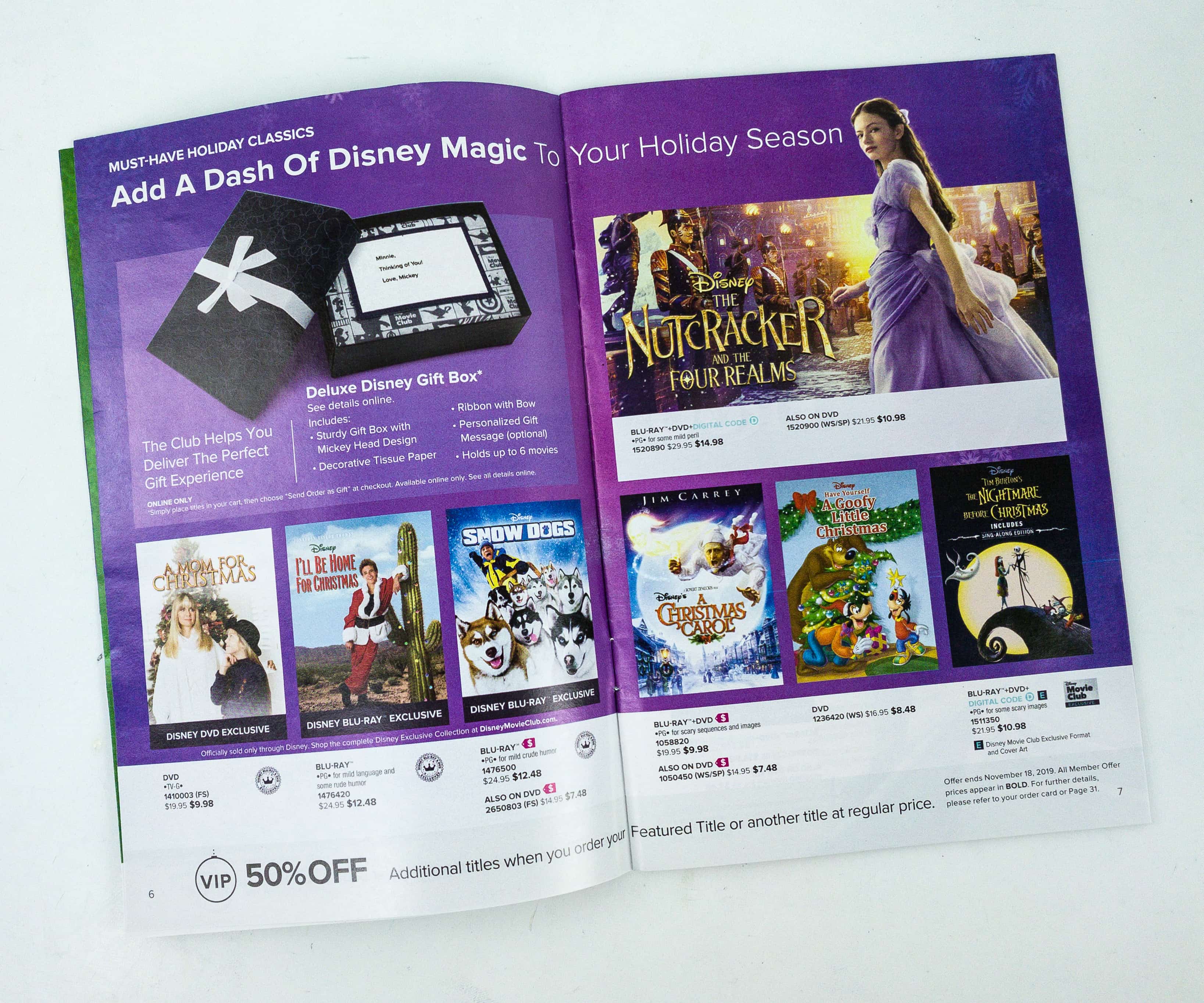 Here are more Christmas movie suggestions, including A Mom For Christmas, I'll Be Home For Christmas, and Snow Dogs!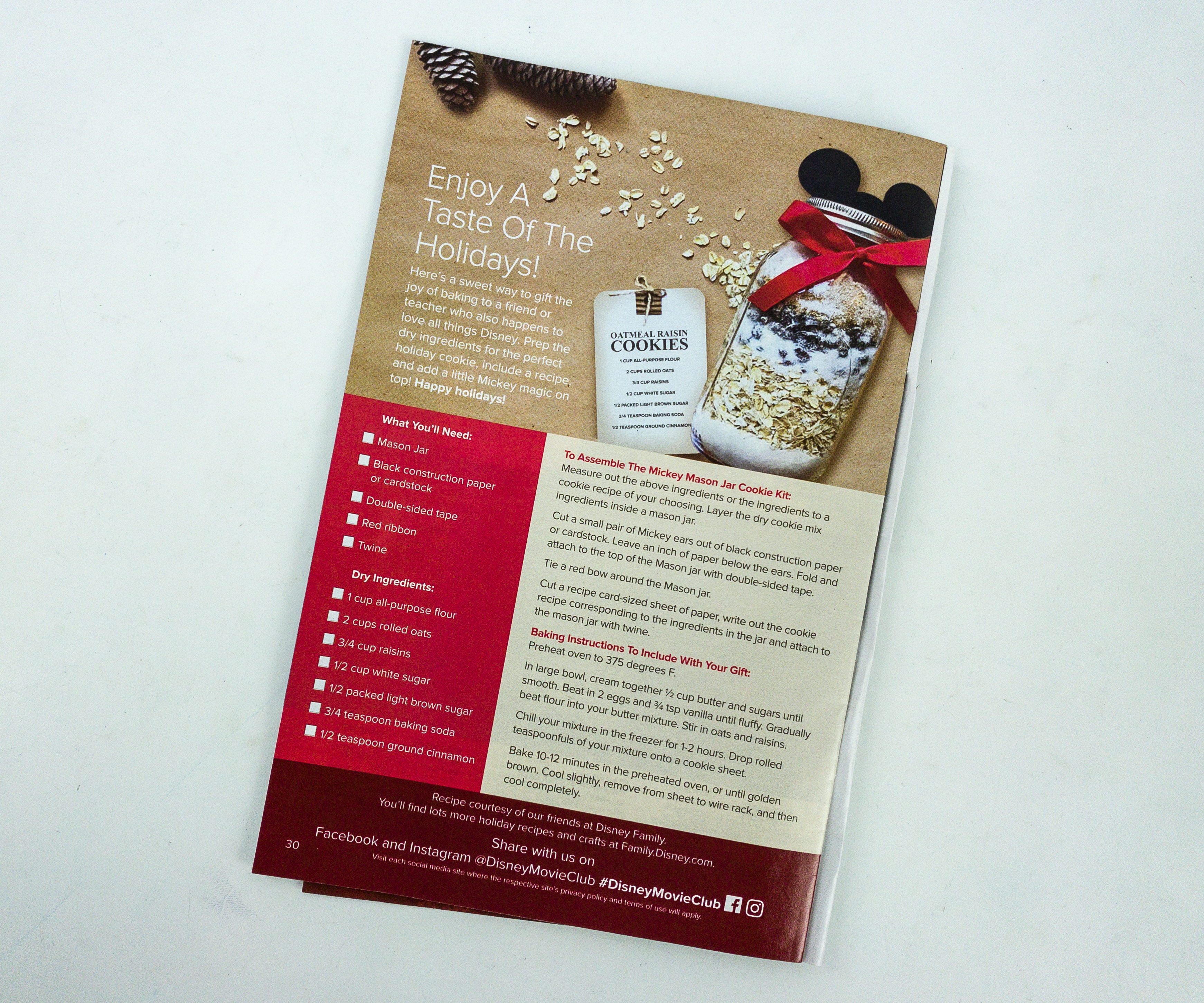 They even shared a recipe for Oatmeal Raisin Cookies!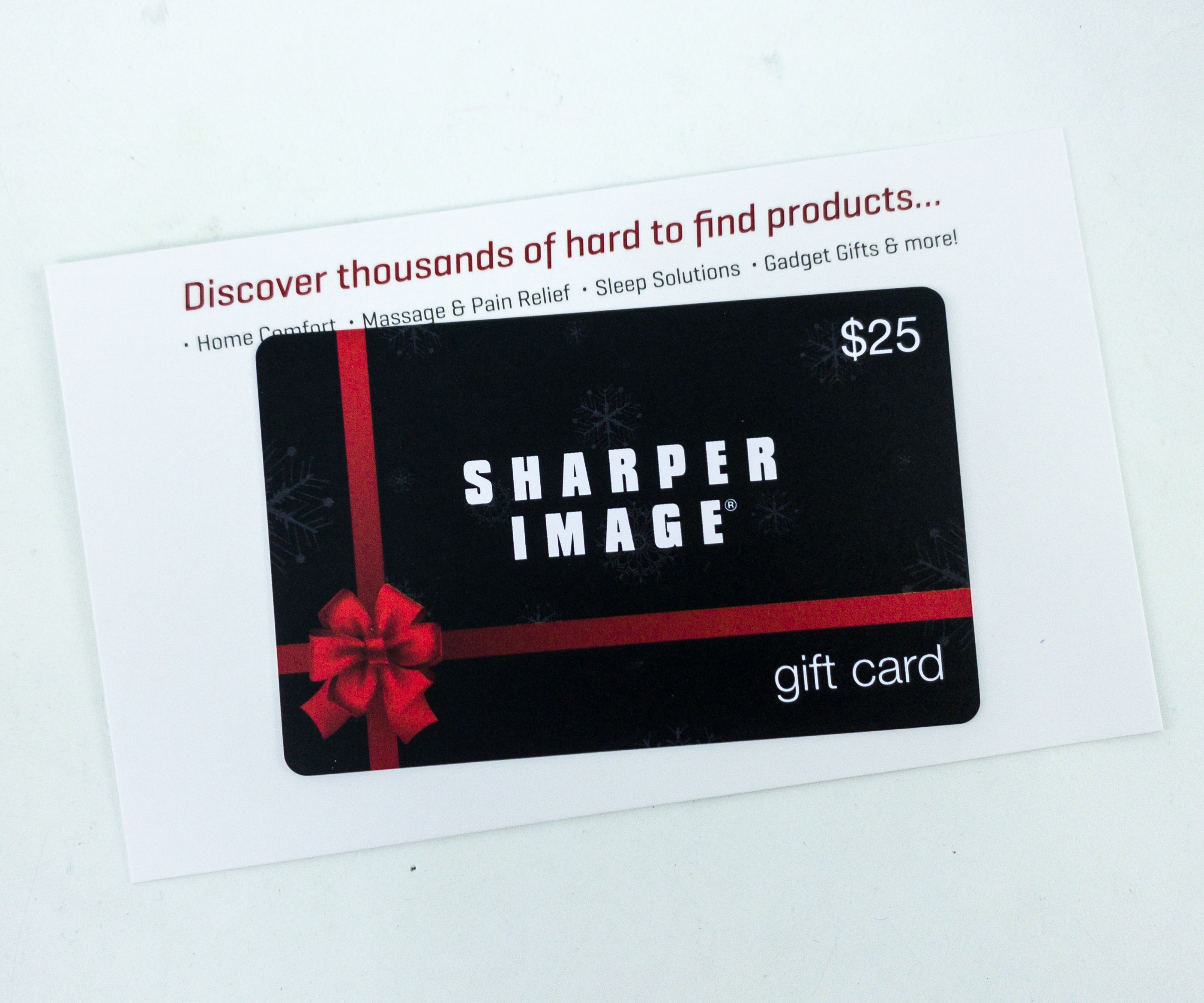 Here's an included $25 gift card from Sharper Image.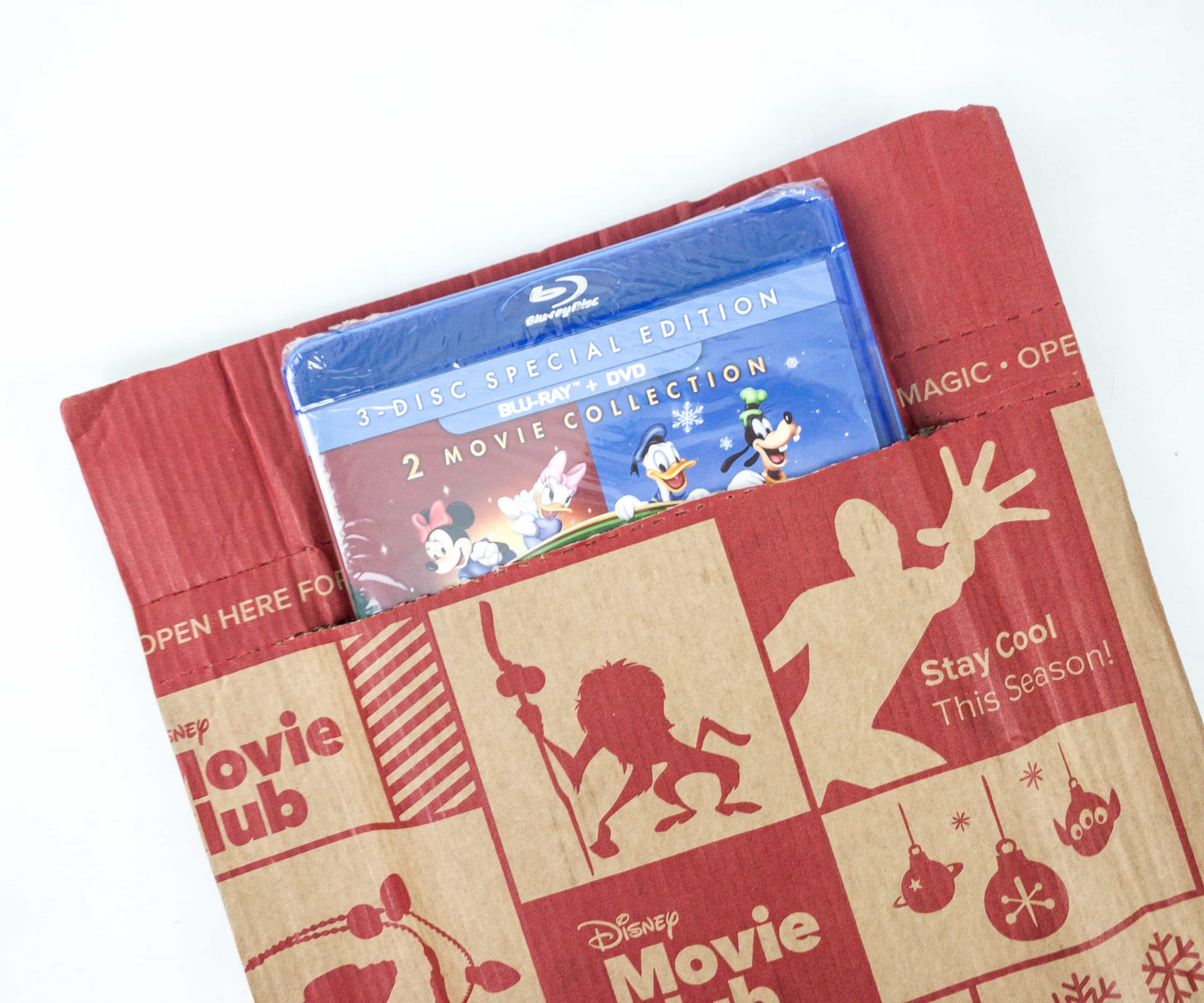 It looks like this package is filled with fun stuff!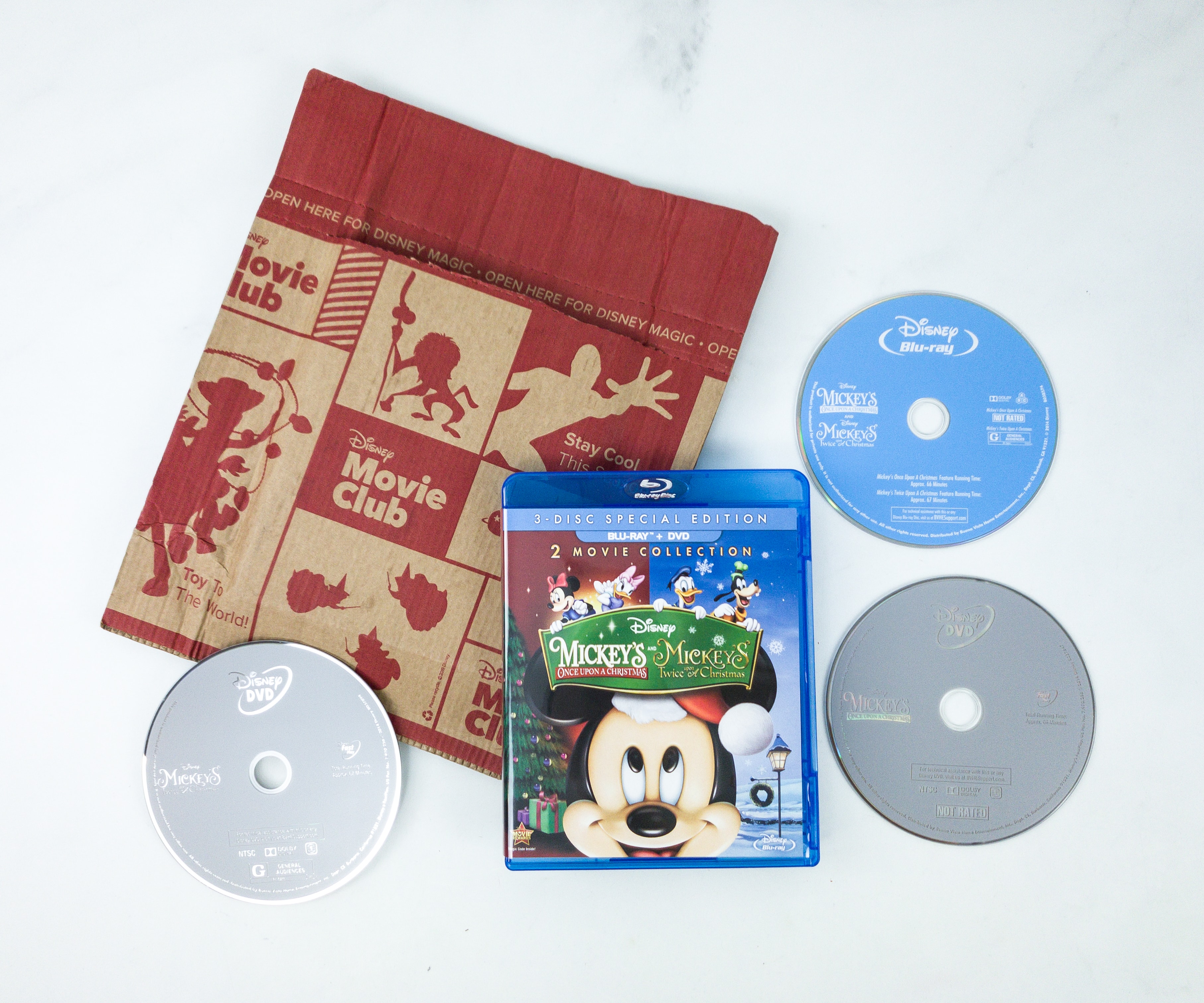 Everything in our package!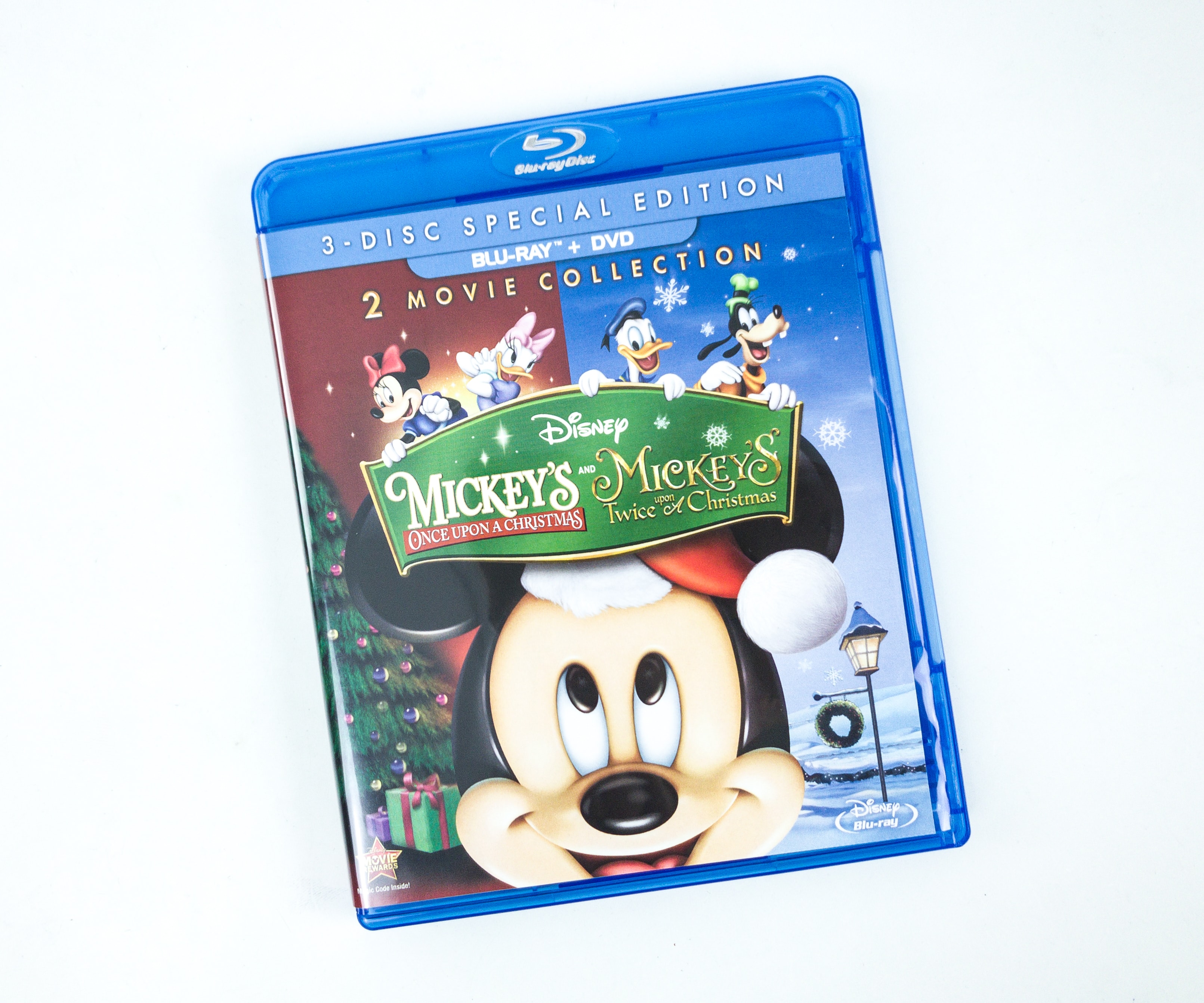 Mickey's Once Upon A Christmas And Mickey's Twice Upon A Christmas 3 Disc Special Edition Blu-Ray + DVD ($11.99)
Mickey's Once Upon A Christmas:
An anthology of three short stories that feature heart-warming sequences and teach the true meaning of Christmas.
Mickey's Twice Upon A Christmas:
After Donald refuses to be happy and excited for Christmas, Mickey and Minnie decide to teach him the true meaning of the festival.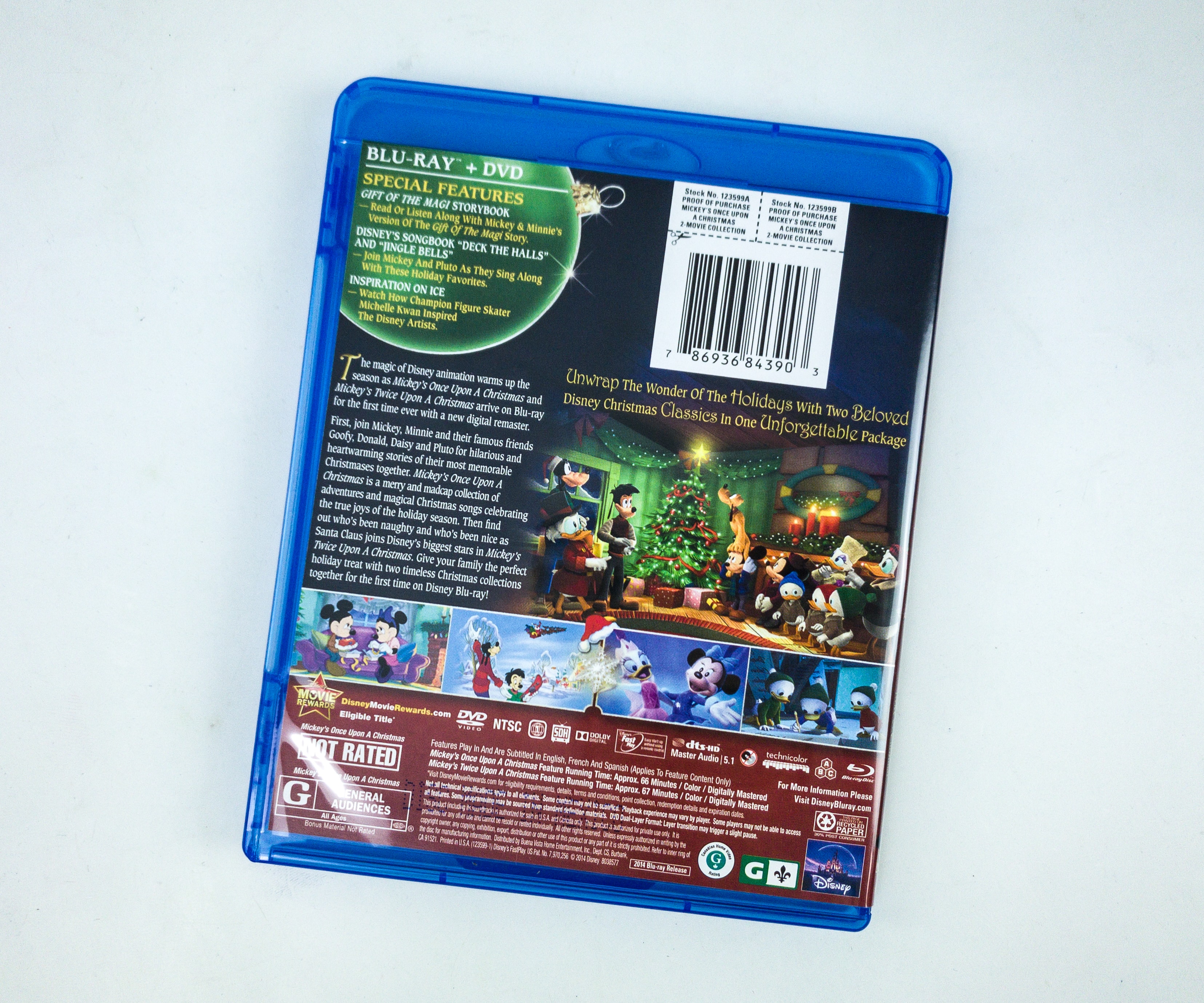 The discs include special features like The Gift of the Magi storybook where the kids can read or listen along with Mickey and Minnie's version of the story and Disney's Songbook that features "Deck the Halls" and "Jingle Bells". There's also Inspiration on Ice where the kids can see champion figure skater Michelle Kwan.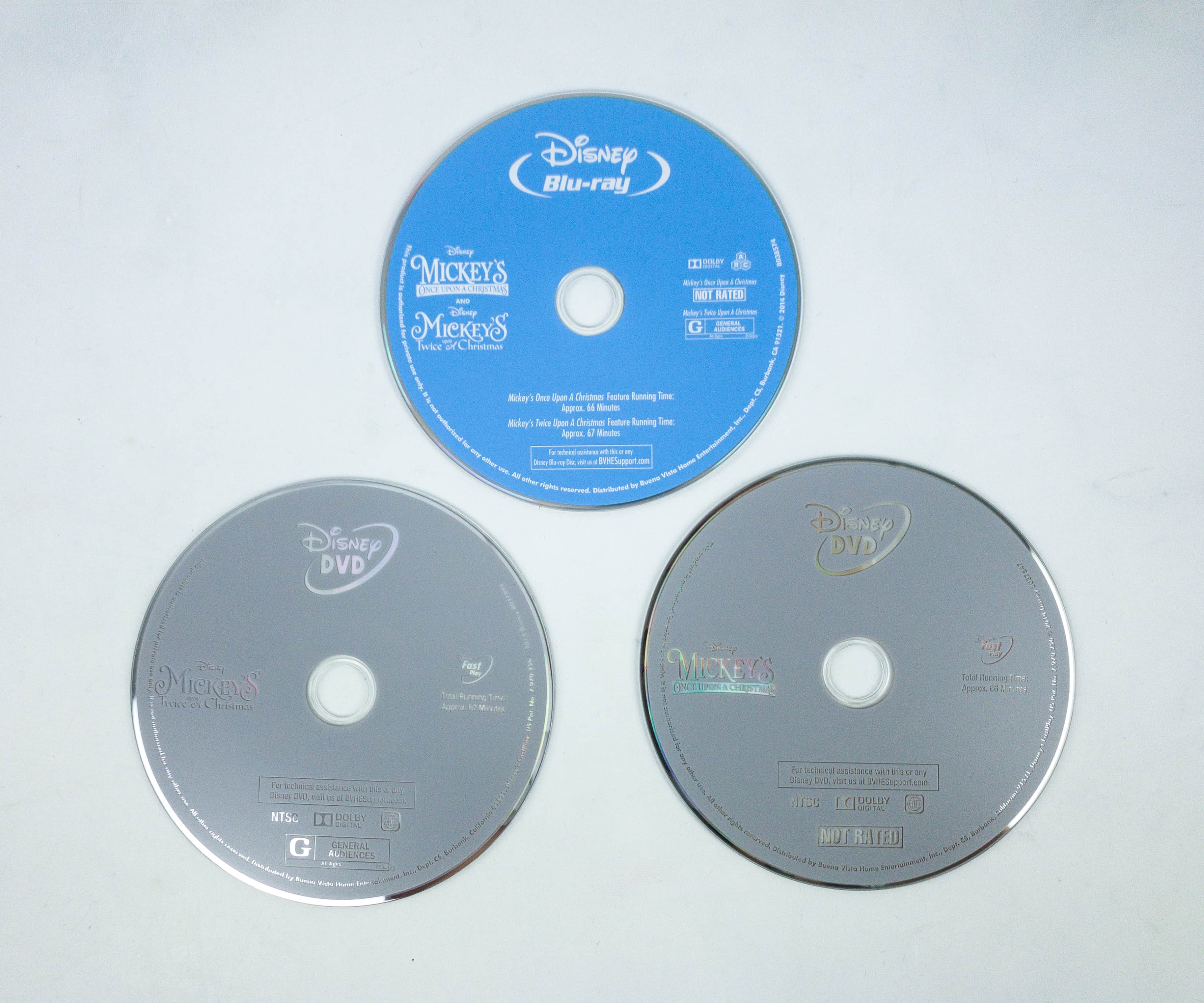 The pack contains a Blu-ray disc that contains both anthologies. Each of the anthologies also has their own DVDs. However, this pack doesn't include a redeemable movie code, unlike the past packages.
We all enjoyed Mickey's Christmas anthologies, especially my kids! It's just that we're missing the redeemable code that lets us play the movie in our gadgets. Anyway, it's still all fun as we gathered around our TV and watched the movie together. It gave us another awesome holiday memory to cherish and the kids watched these on repeat in the car on our two day drive home for the holidays!
What do you think about this month's movie picks?