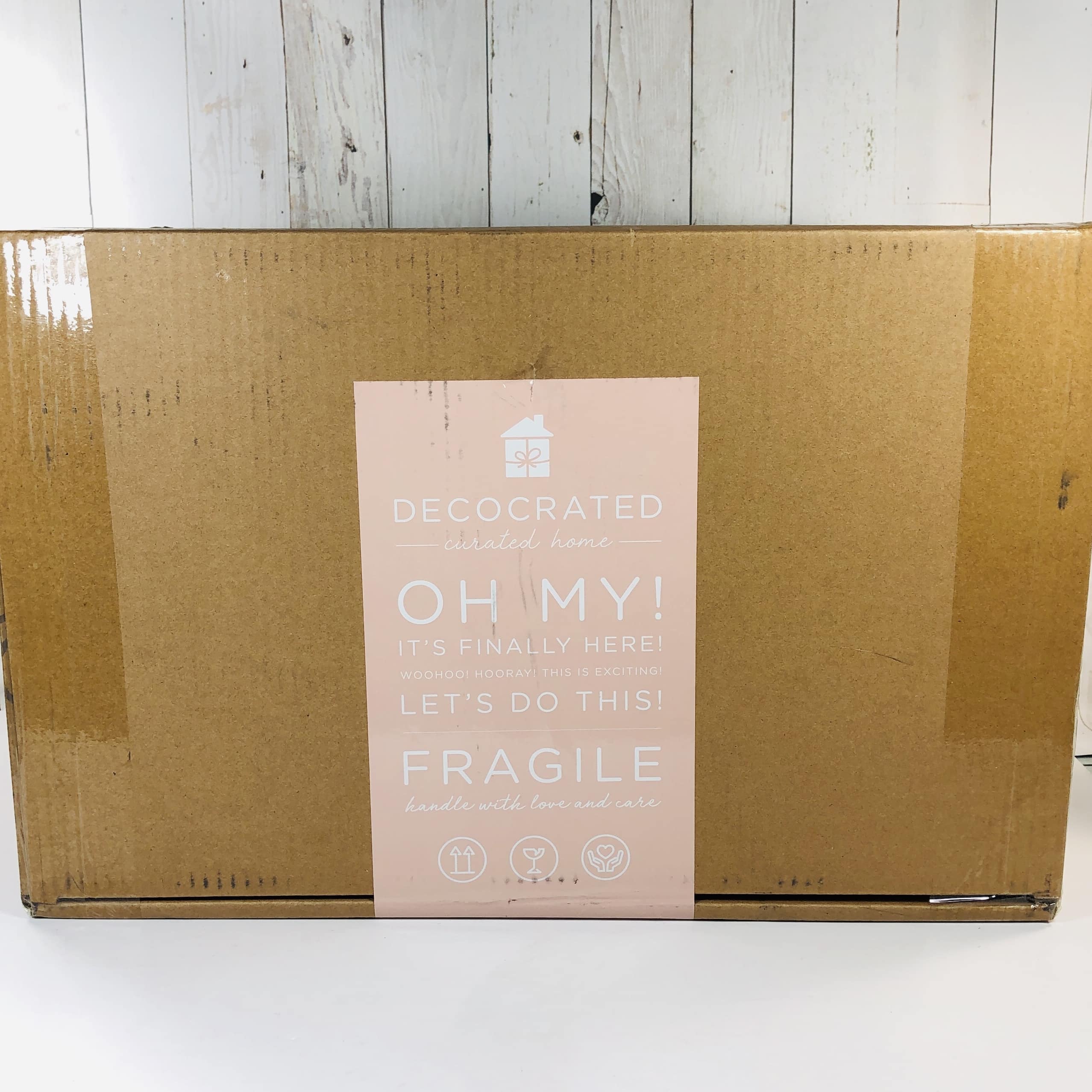 Decocrated is a quarterly home decor subscription box. Every 3 months you will receive a handpicked selection of home decor that evokes the season, keeps your space feeling fresh, and works with the pieces you already own and love. The idea is that at the end of a year's subscription you will have a whole-home collection that works together to help you look like a seasoned decorator. Decocrated is $79 a shipment, or save 10% by enrolling for the whole year. Shipping is already included in the price and it is delivered via UPS.
We curate seasonal home décor to freshen up your home each season, including interchangeable items that you can use and love for years to come. Plus, we share inspiration, how-tos, and pro decorating tips. And we deliver all of it right to your front door at an affordable price!
DEAL: Get $15 off on quarterly or annual subscriptions! Use coupon code HELLOSUB15 at checkout.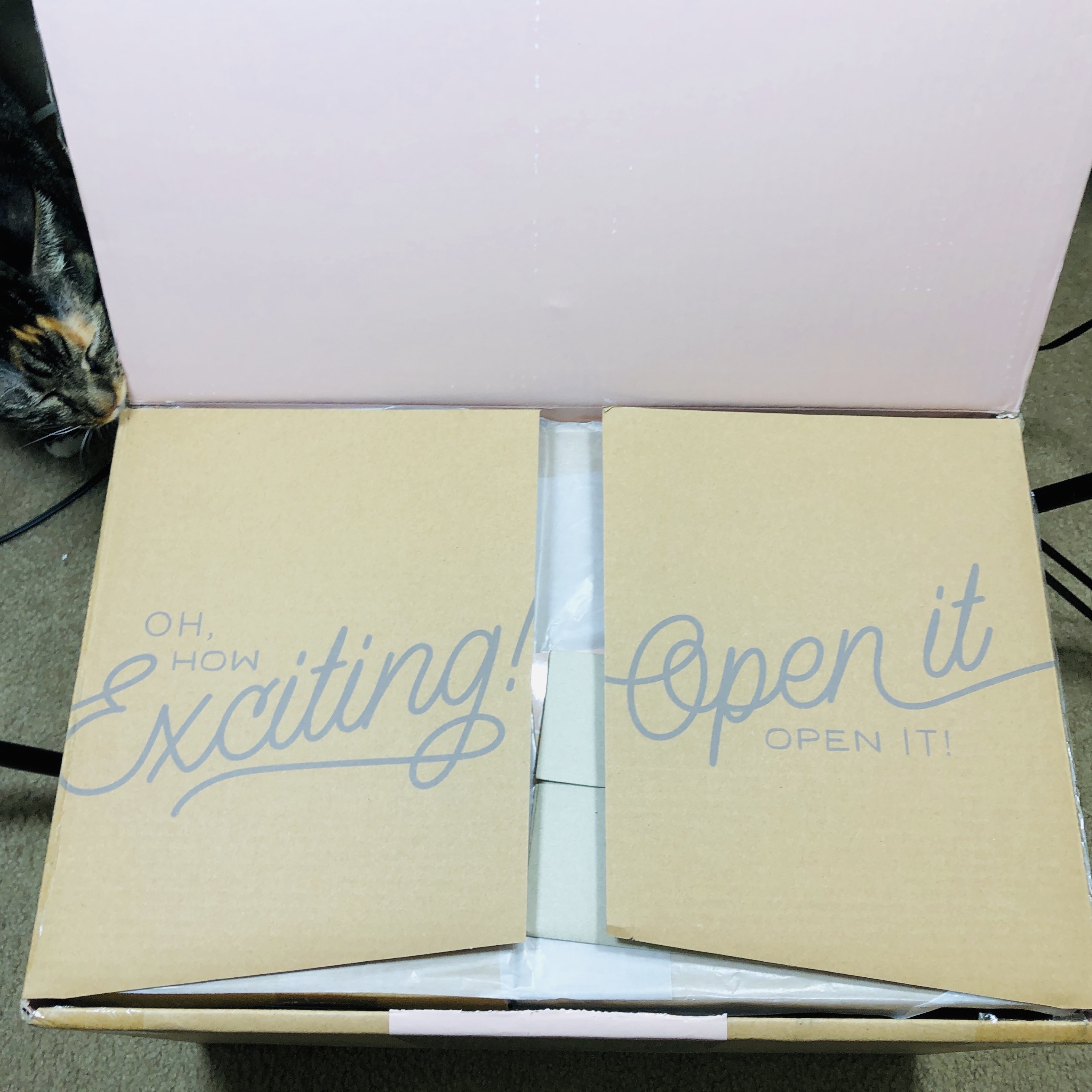 The box is huge and was delivered straight to my doorstep. My cat desperately wanted me to unbox so she could move into her new "home".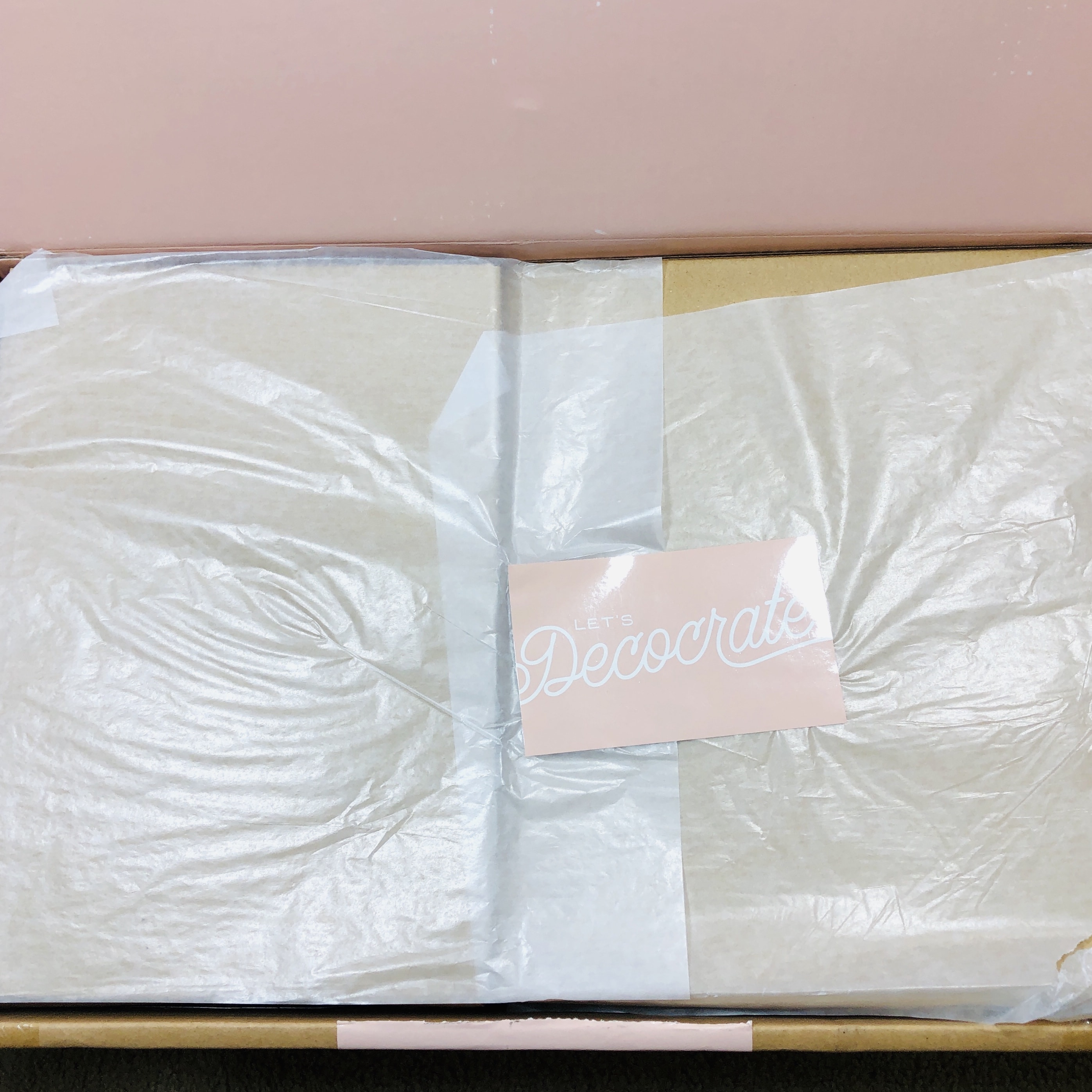 Tissue paper and a sticker were on top.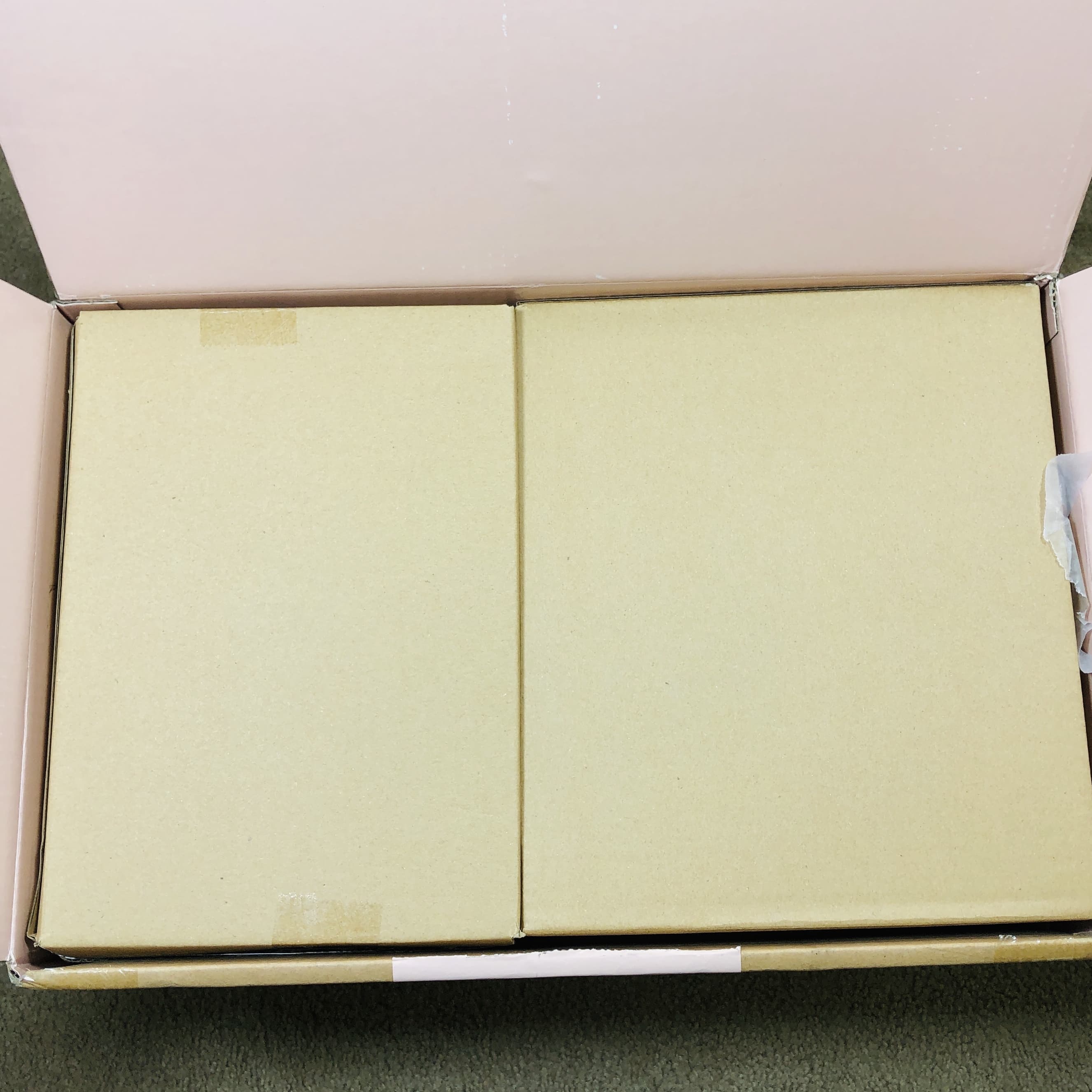 I found lots of boxes inside, including empty boxes that kept everything from shifting during shipping.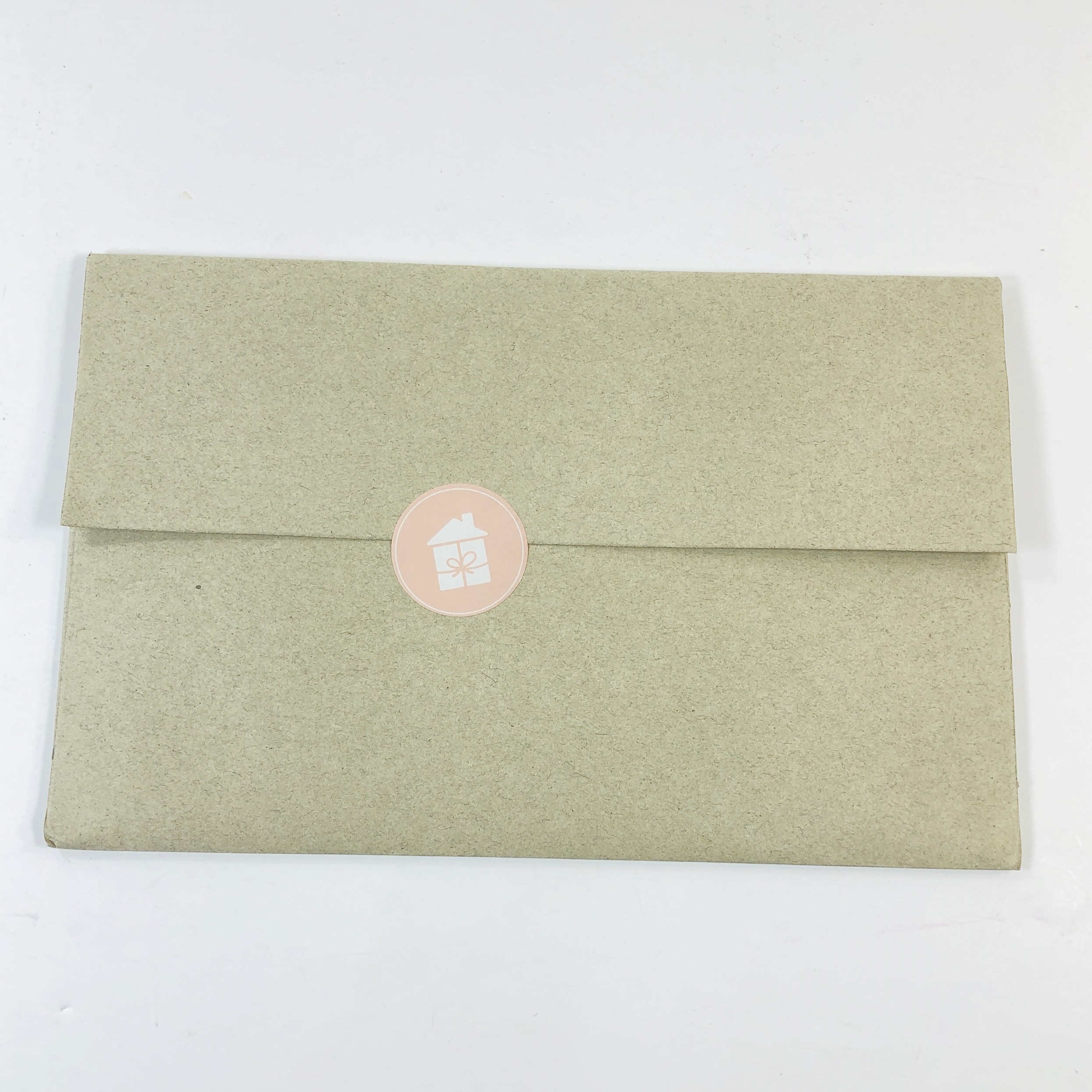 There was an envelope inside with some important info.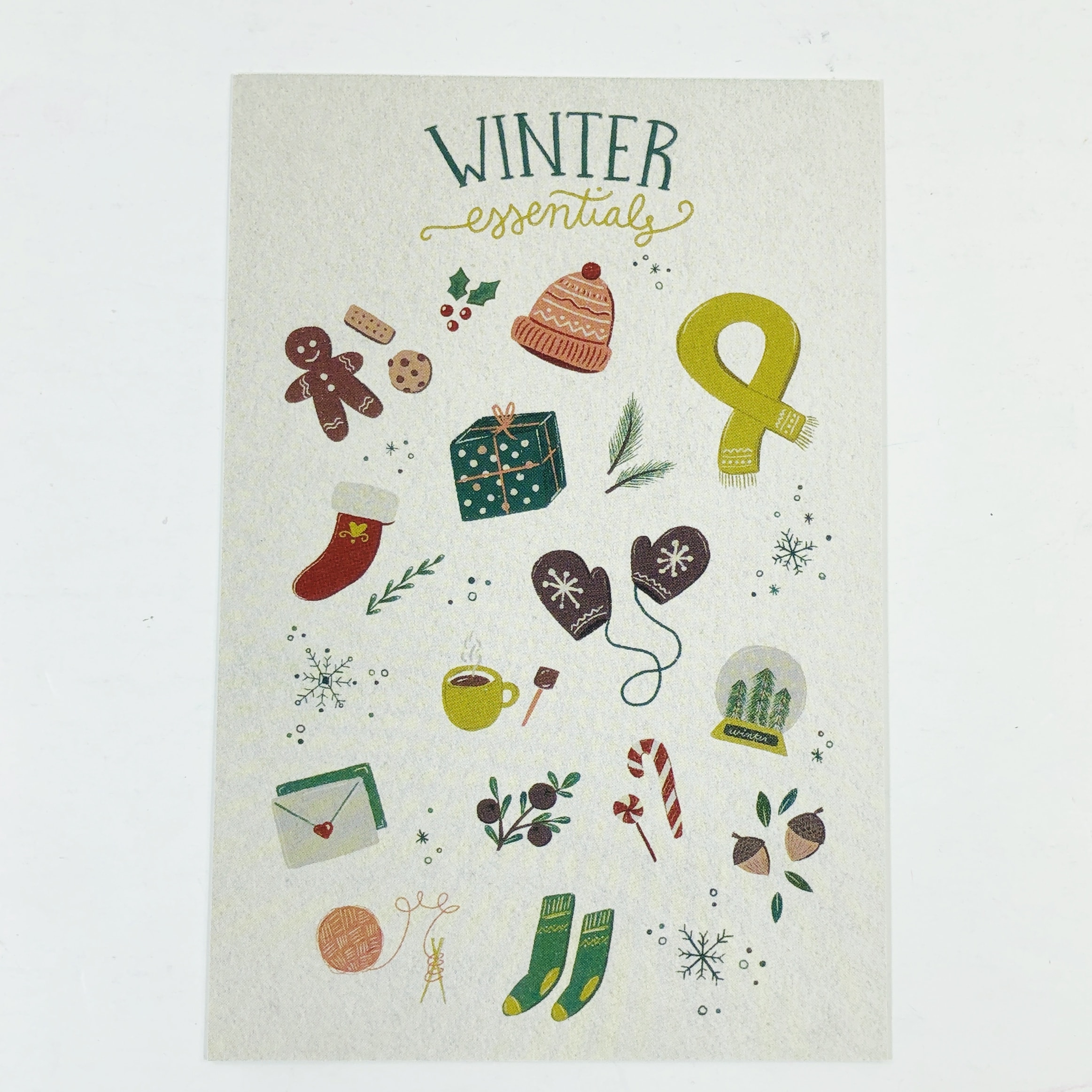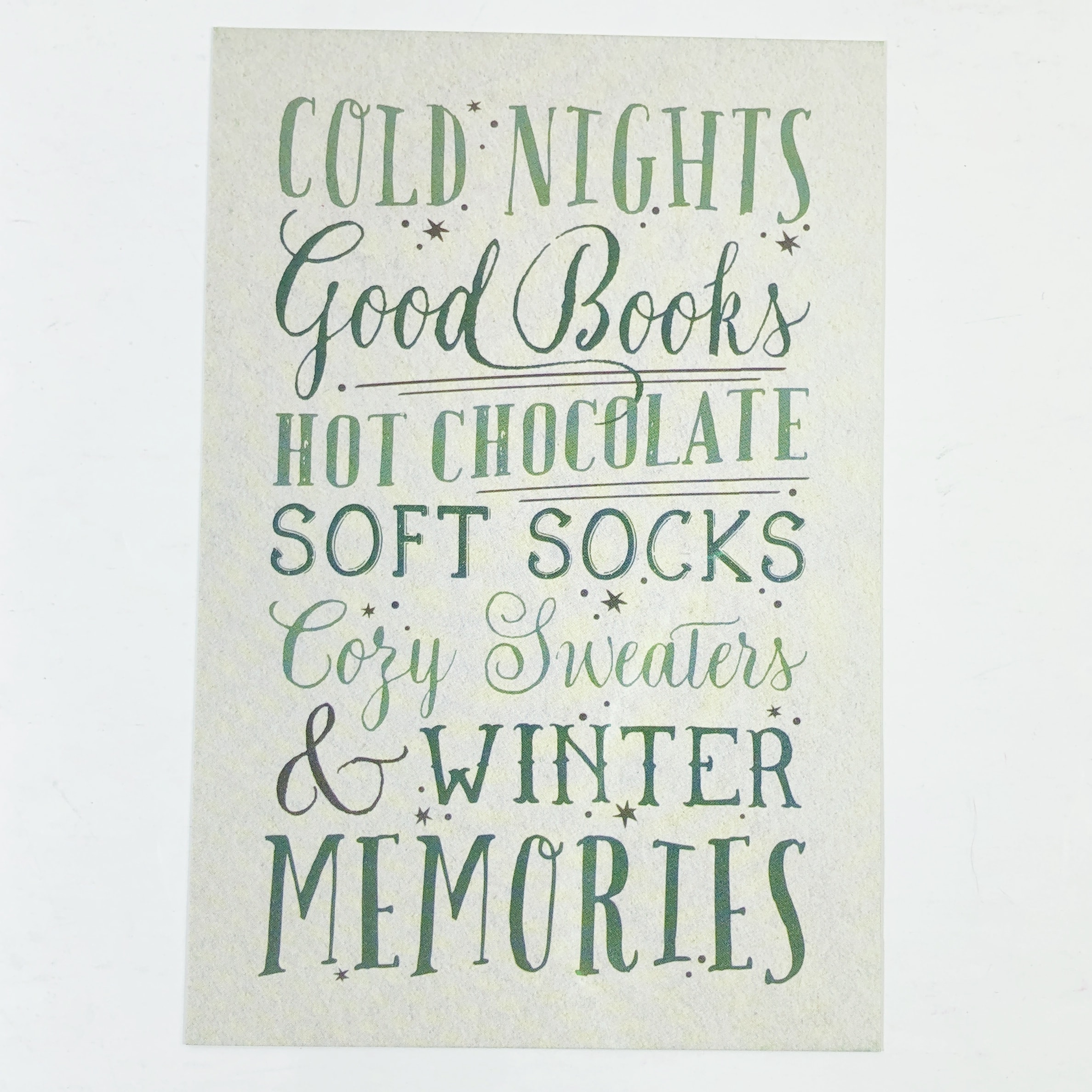 It had a two-sided card that fits into a rustic frame that I received as a free signup bonus last year.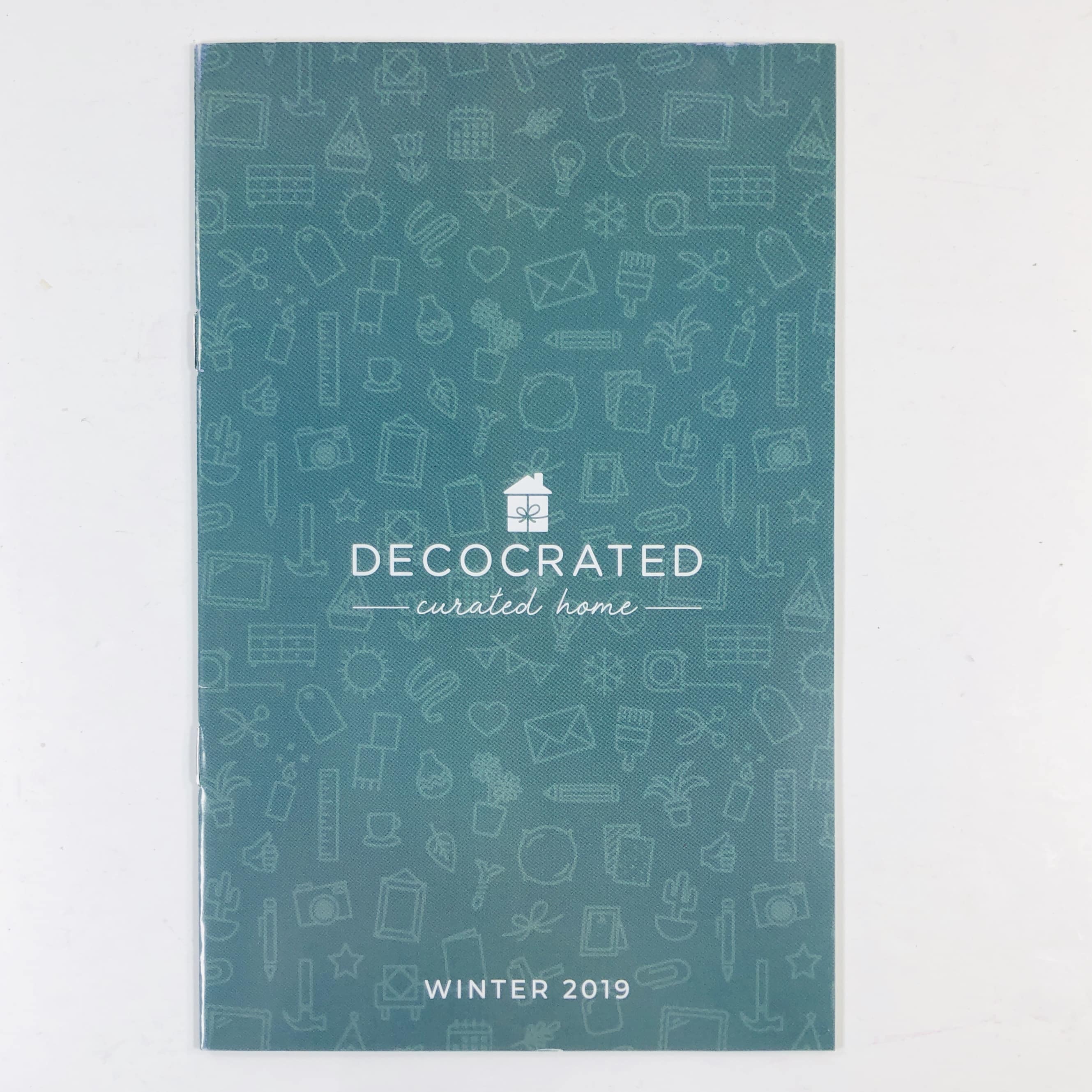 I received a brochure showing my pieces and how to put them to use in my home.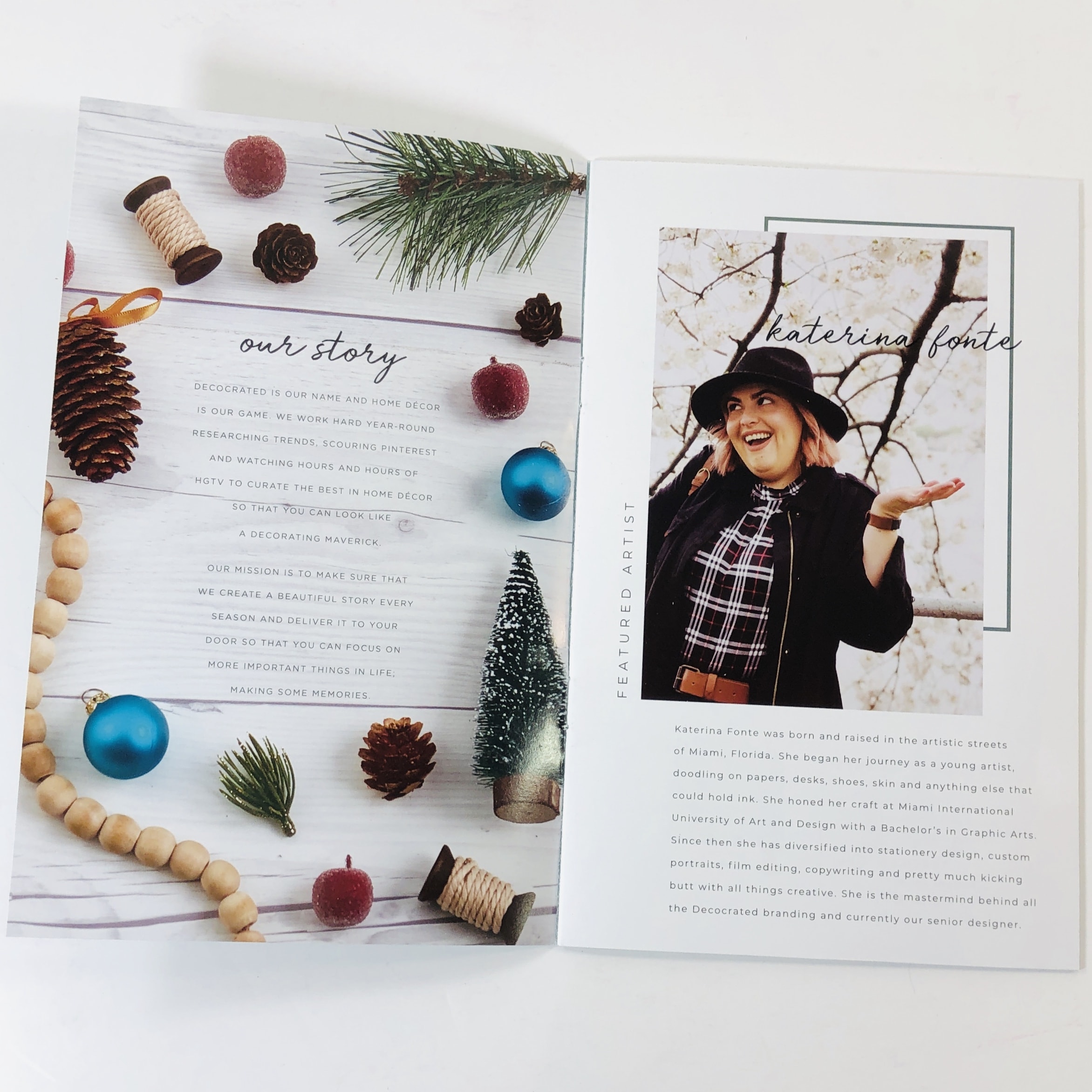 Info about the box and a featured artist greeted me when I opened the booklet.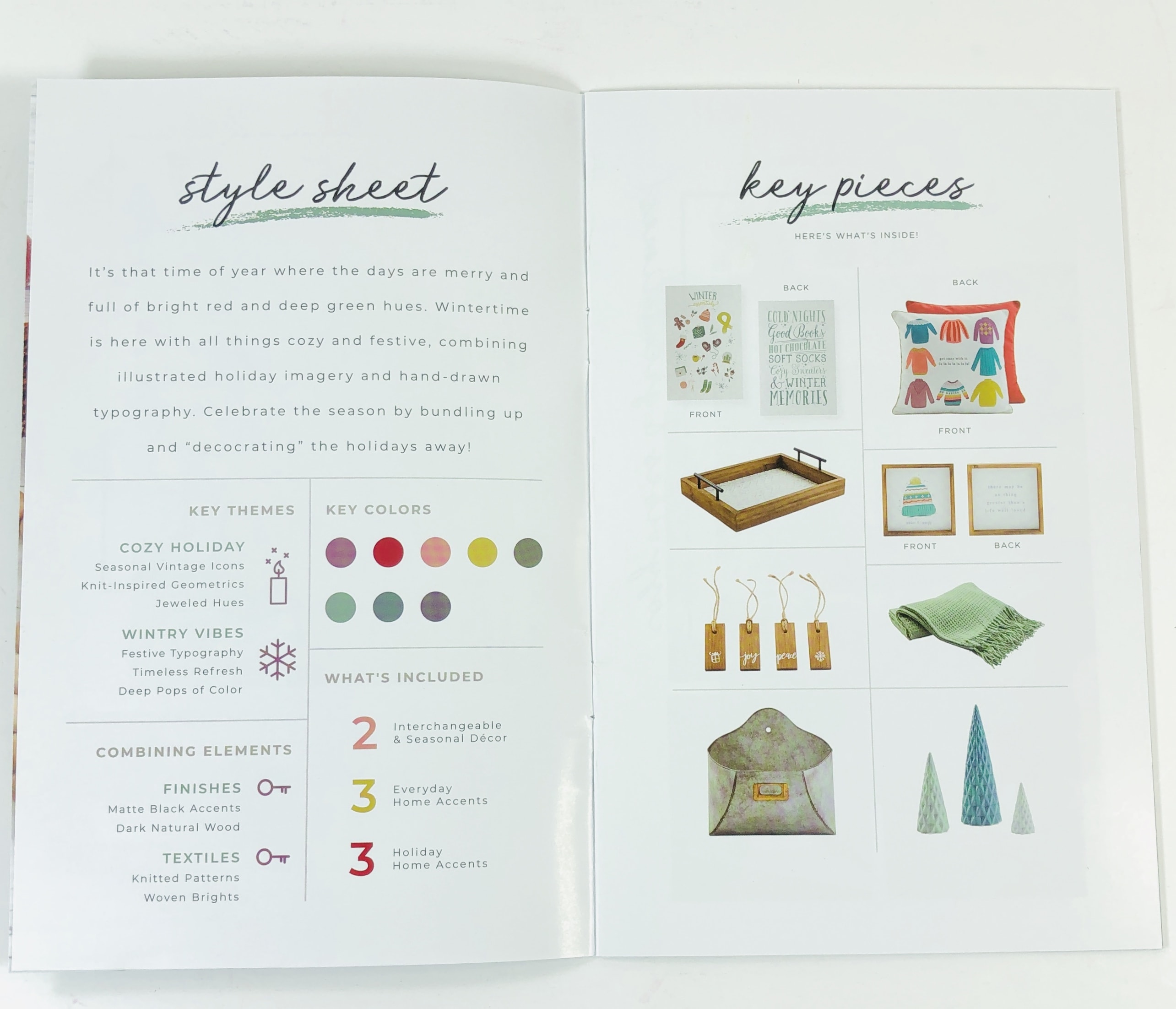 The key pieces that this box are built around were listed. A style sheet with the featured colors was on another page.
Lots of styling tips were included, I'll let you take a look for the next several pictures.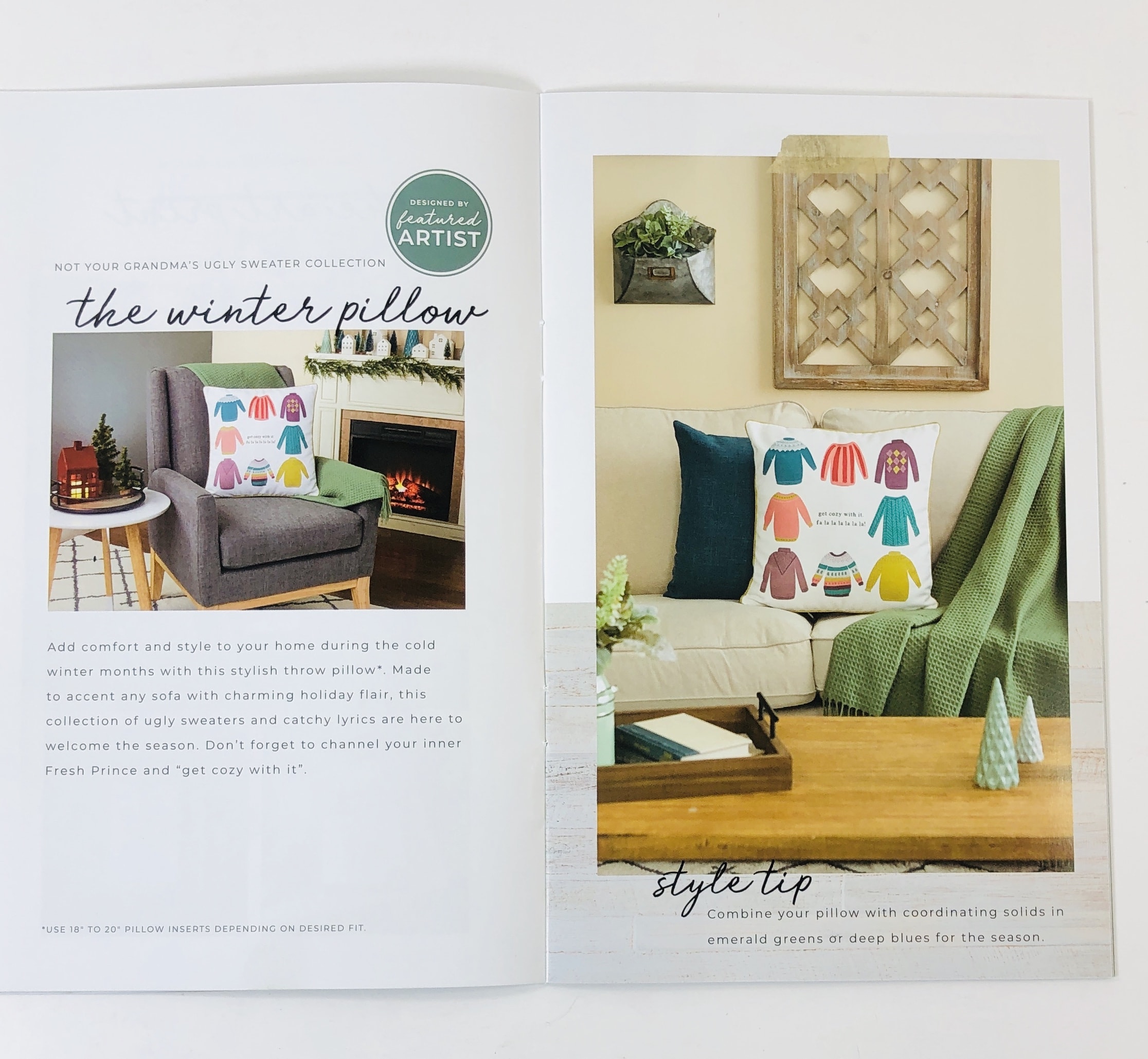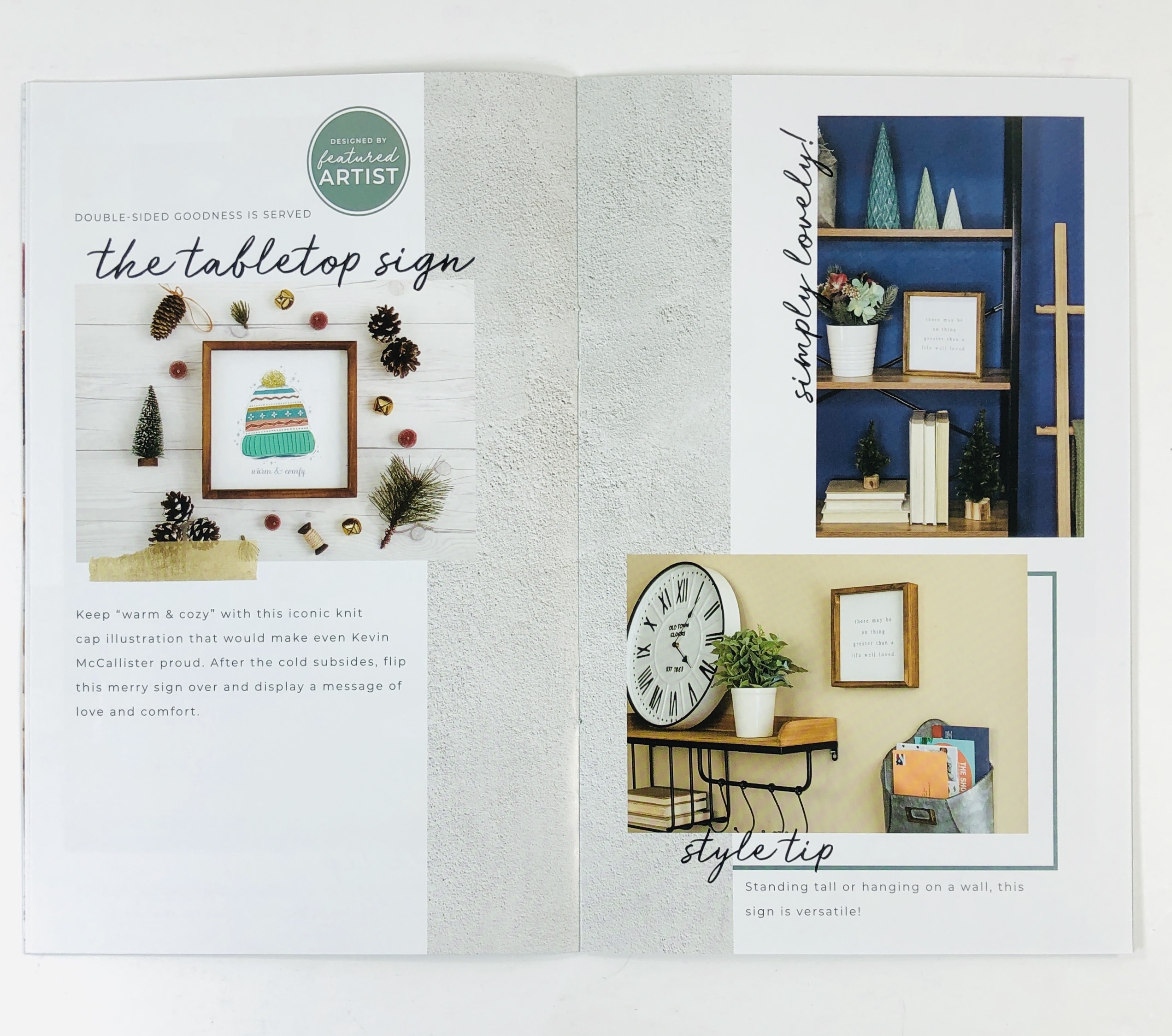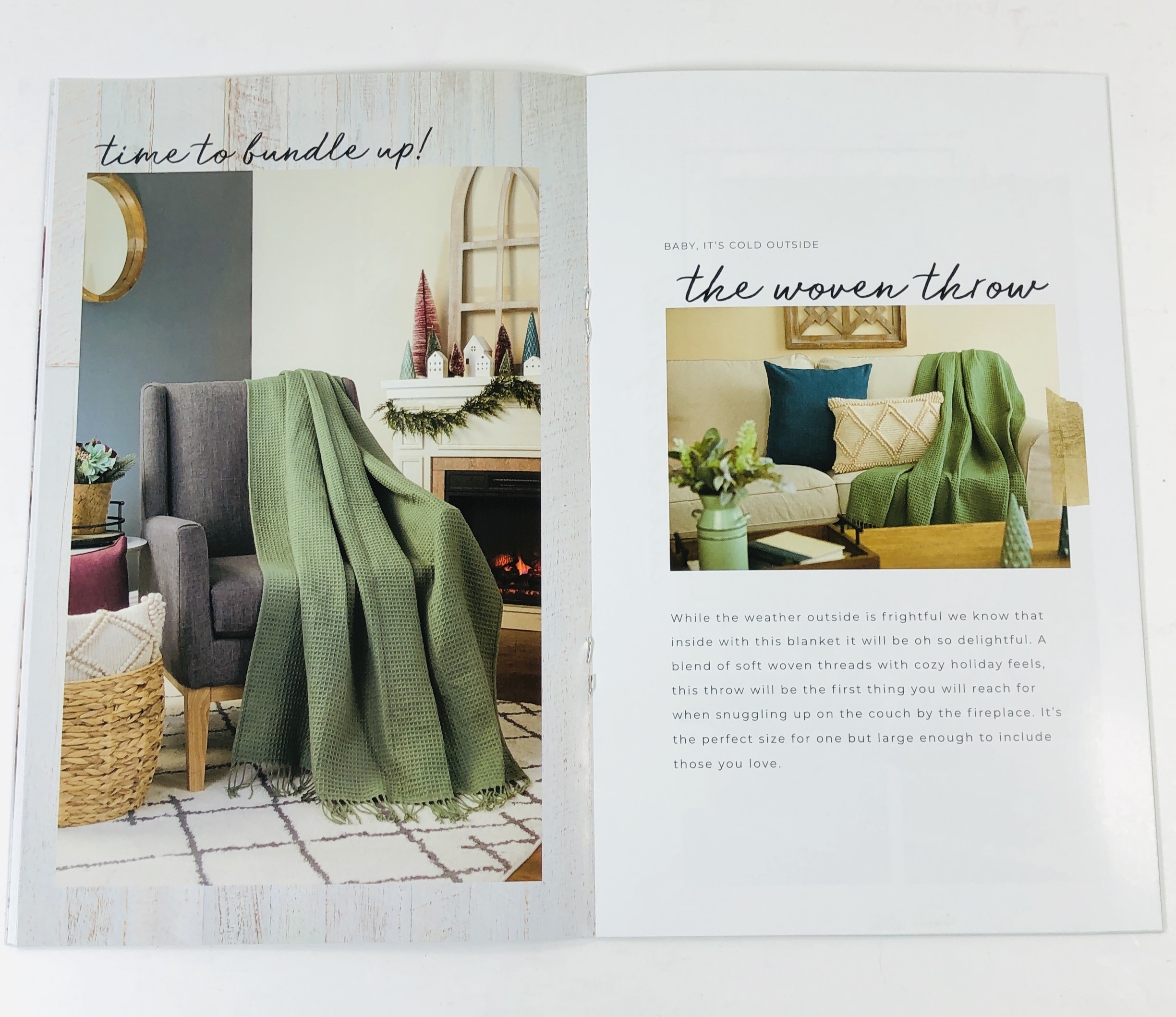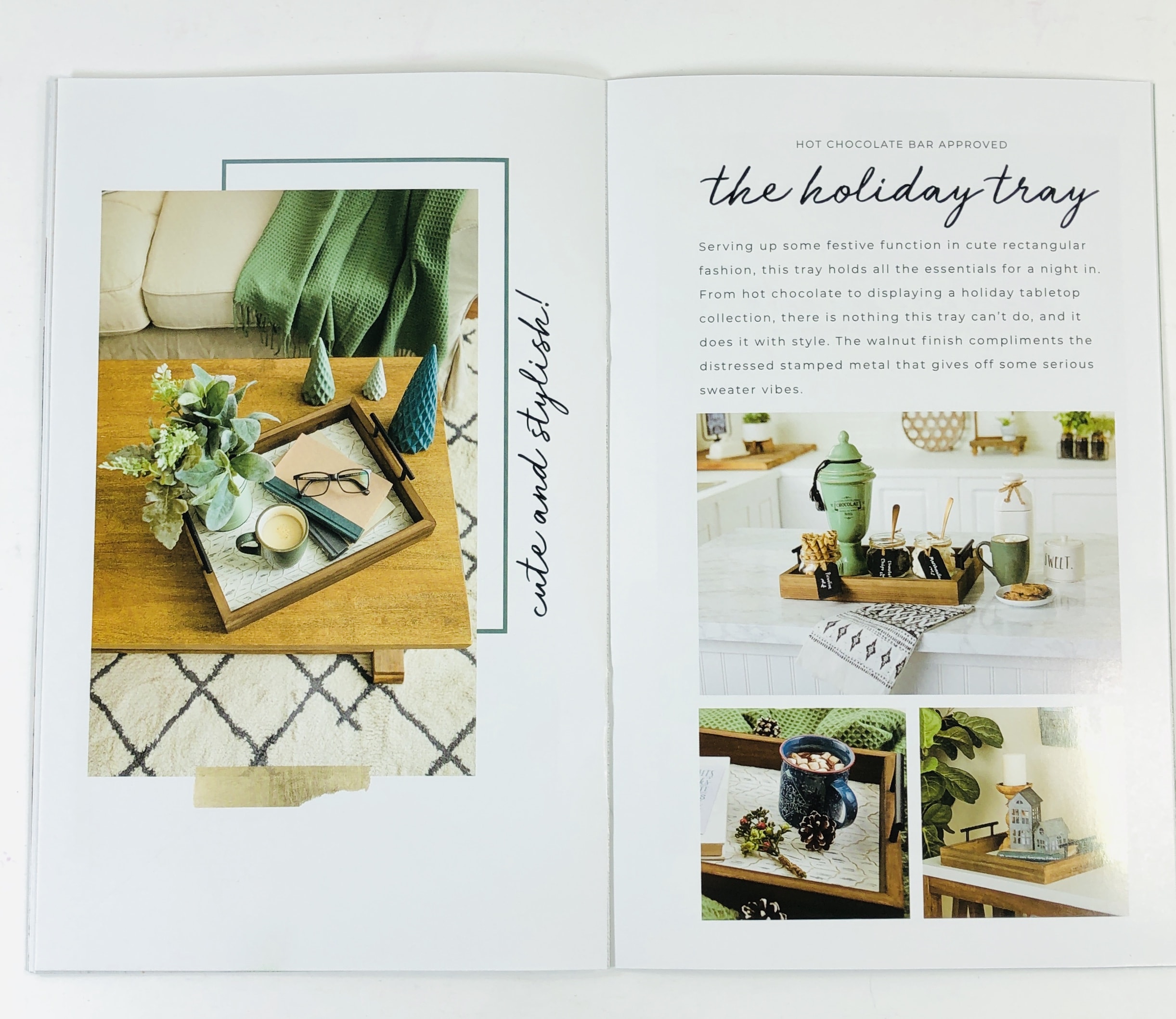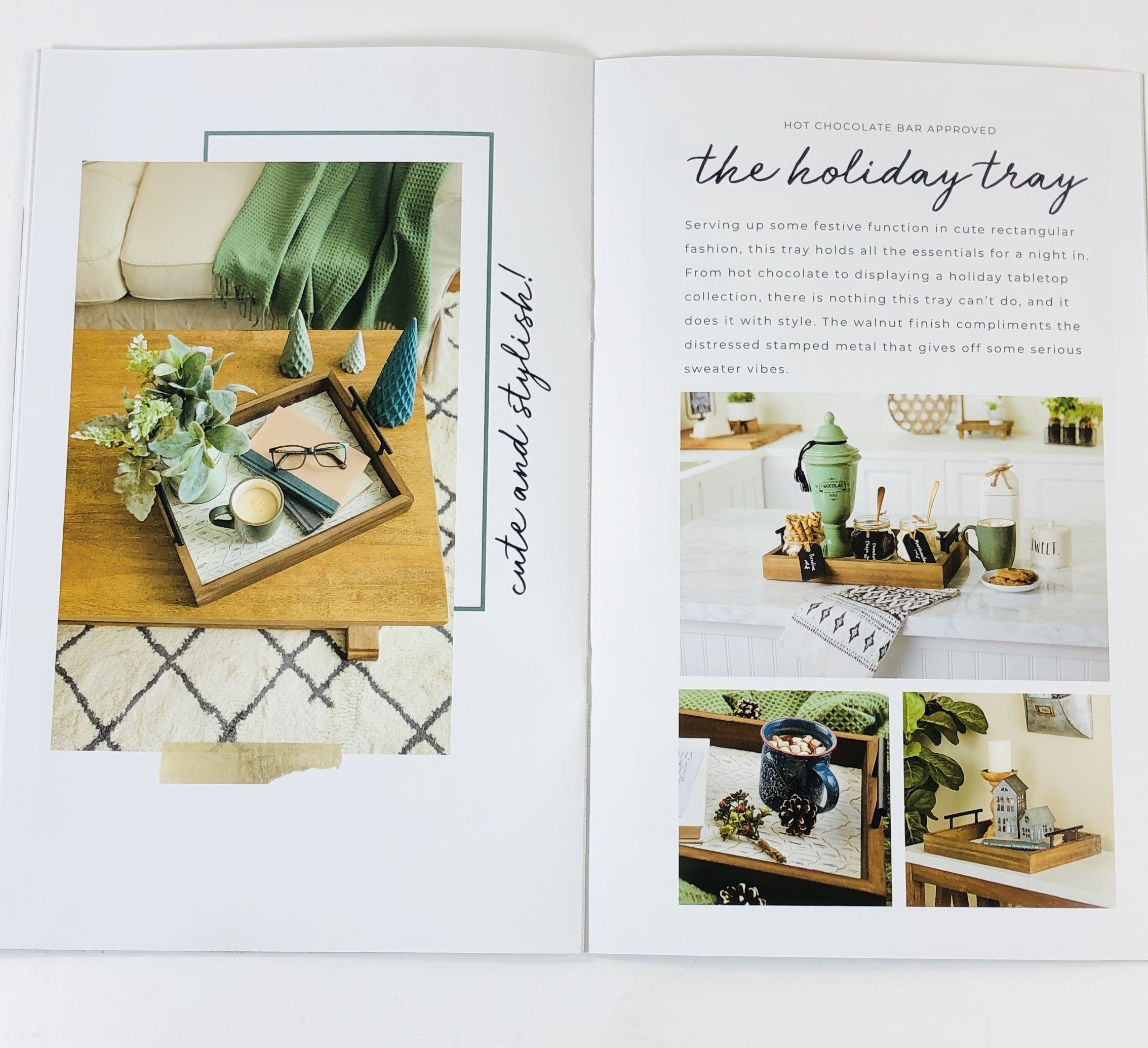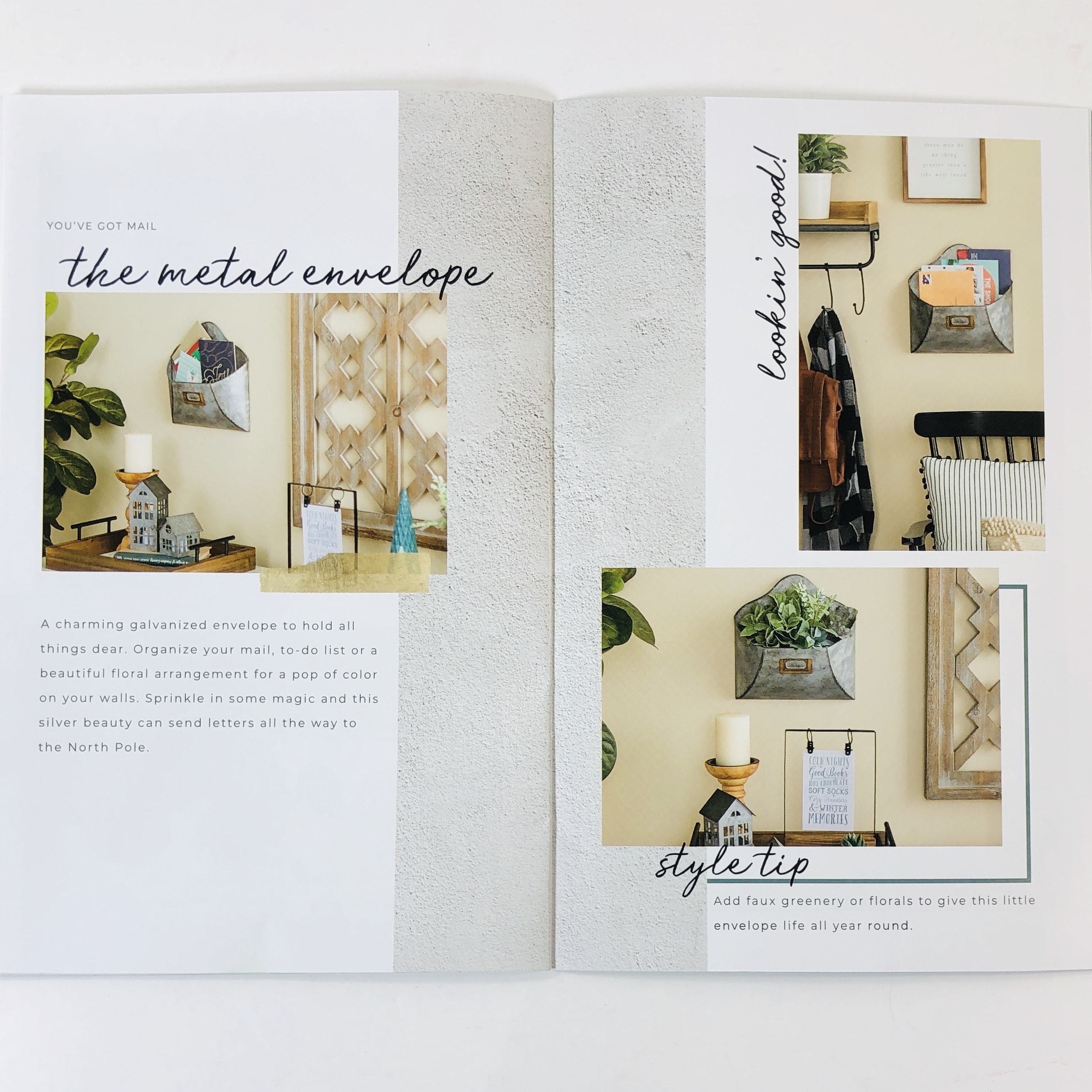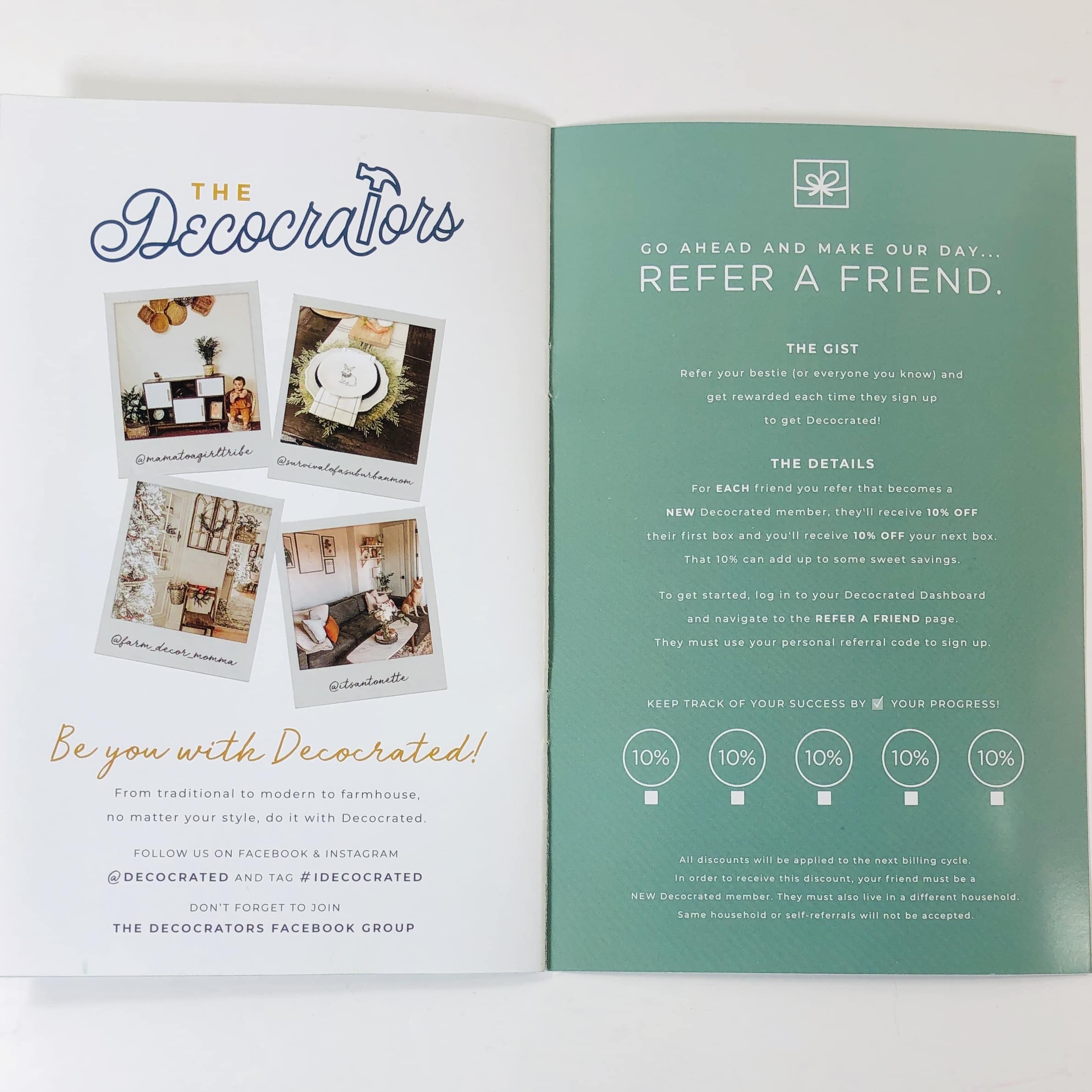 Share Decocrated with a friend and if they use your referral link, you can earn a discount on future shipments!
Everything in my box!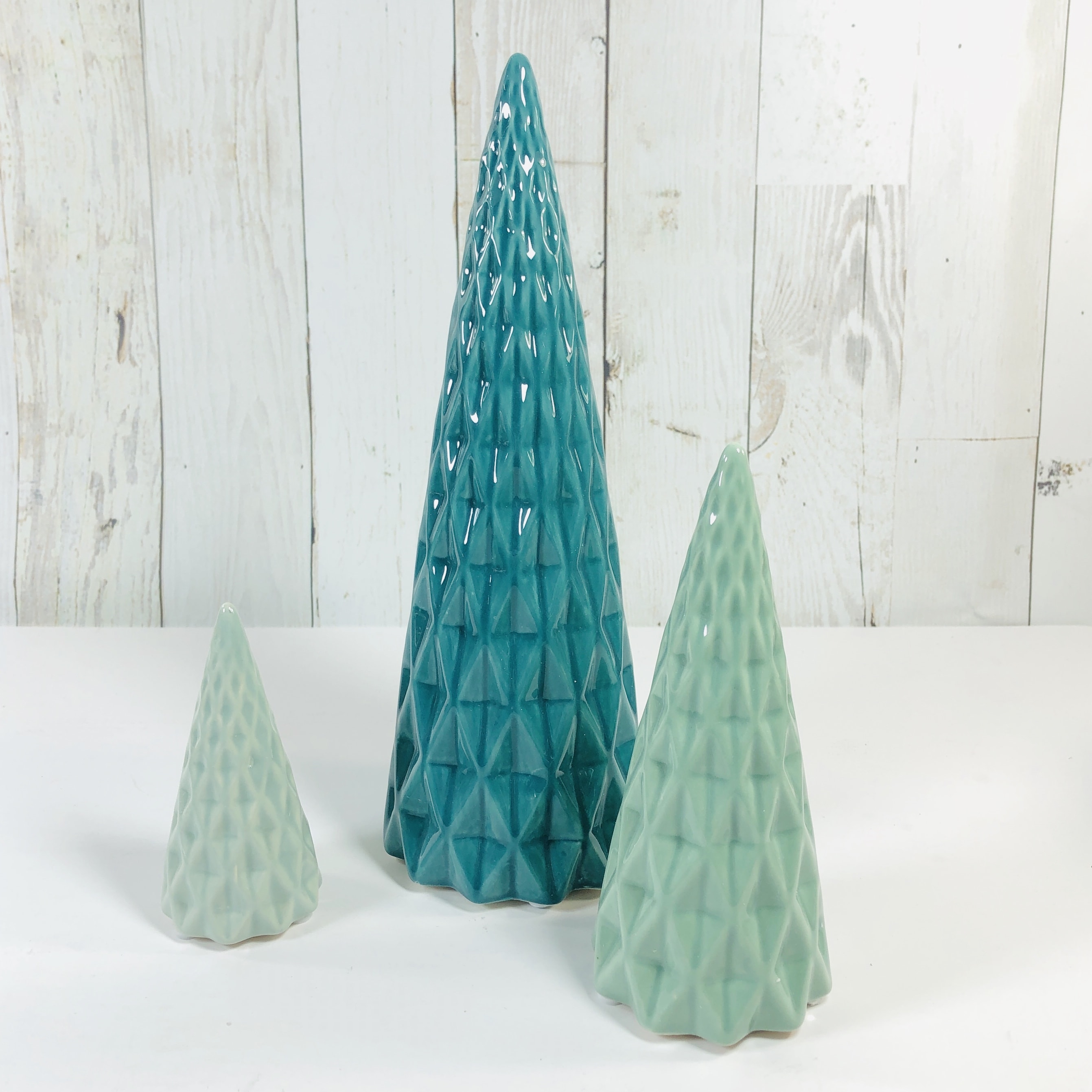 The Ceramic Trees I thought these were pretty and even though I immediately thought "Christmas" they are actually have more of a seasonal look about them. They are 10″, 7.5″, and 4″ tall and have rubbery "feet" on the bottom so they won't scratch tables or the mantle.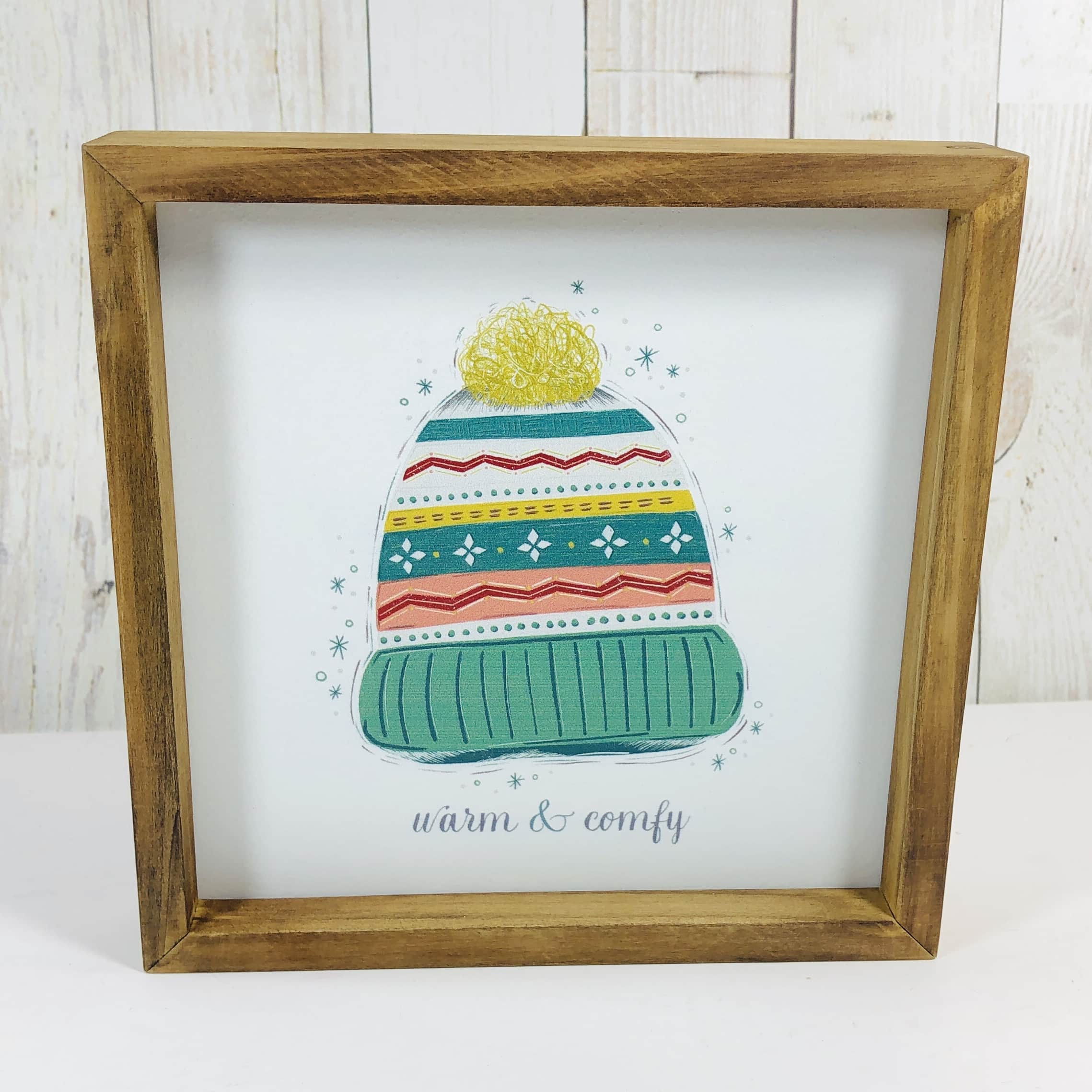 The Table Top Sign Decocrated likes to send items that can be flipped to provide more styling options. This 8″ square sign has a colorful beanie on one side.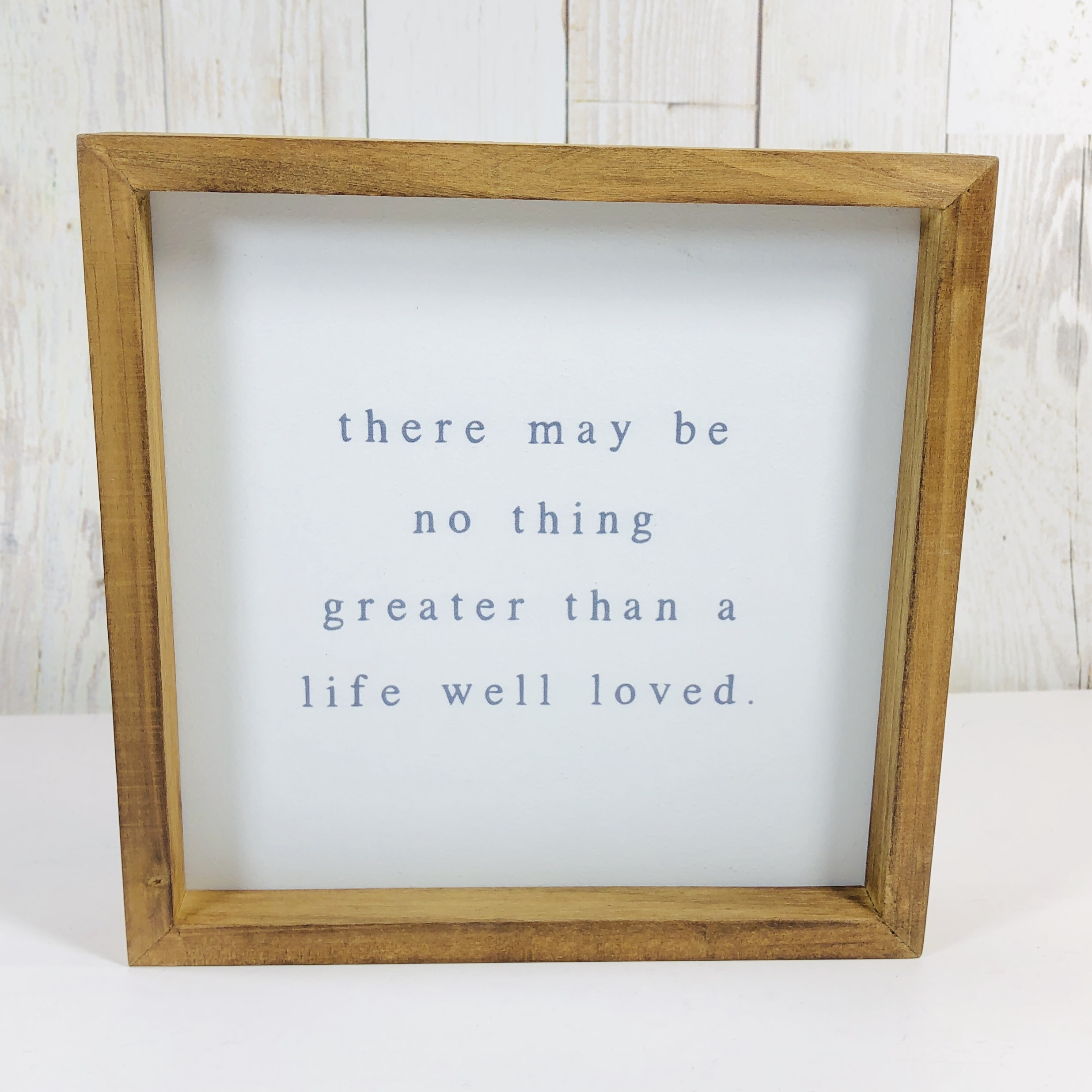 The flip side has an inspirational saying.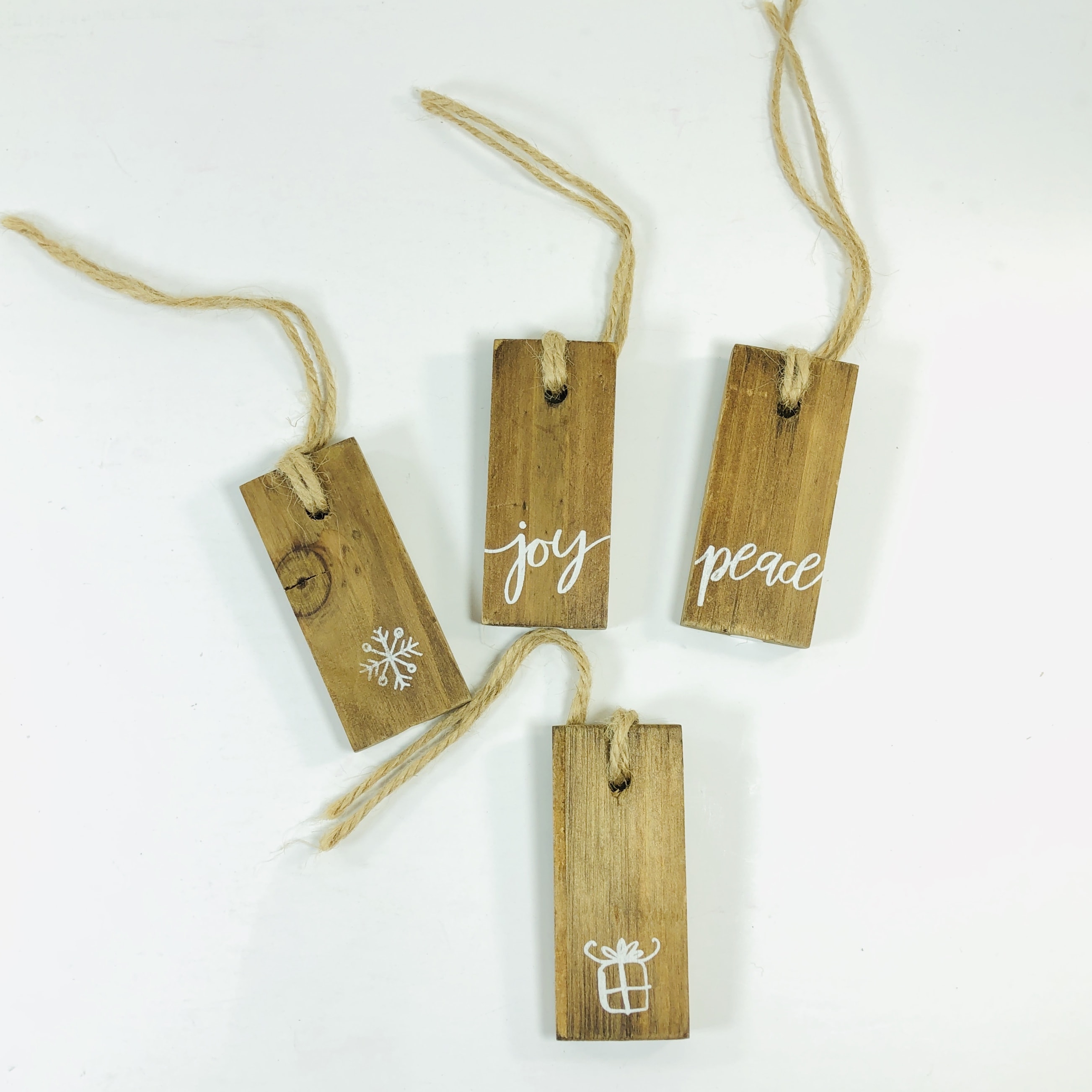 The Wooden Tag I received four wooden tags that can be used as tree ornaments or attached to a special gift.
Each tag is 3.5″ x 1.5″ and is made of stained wood.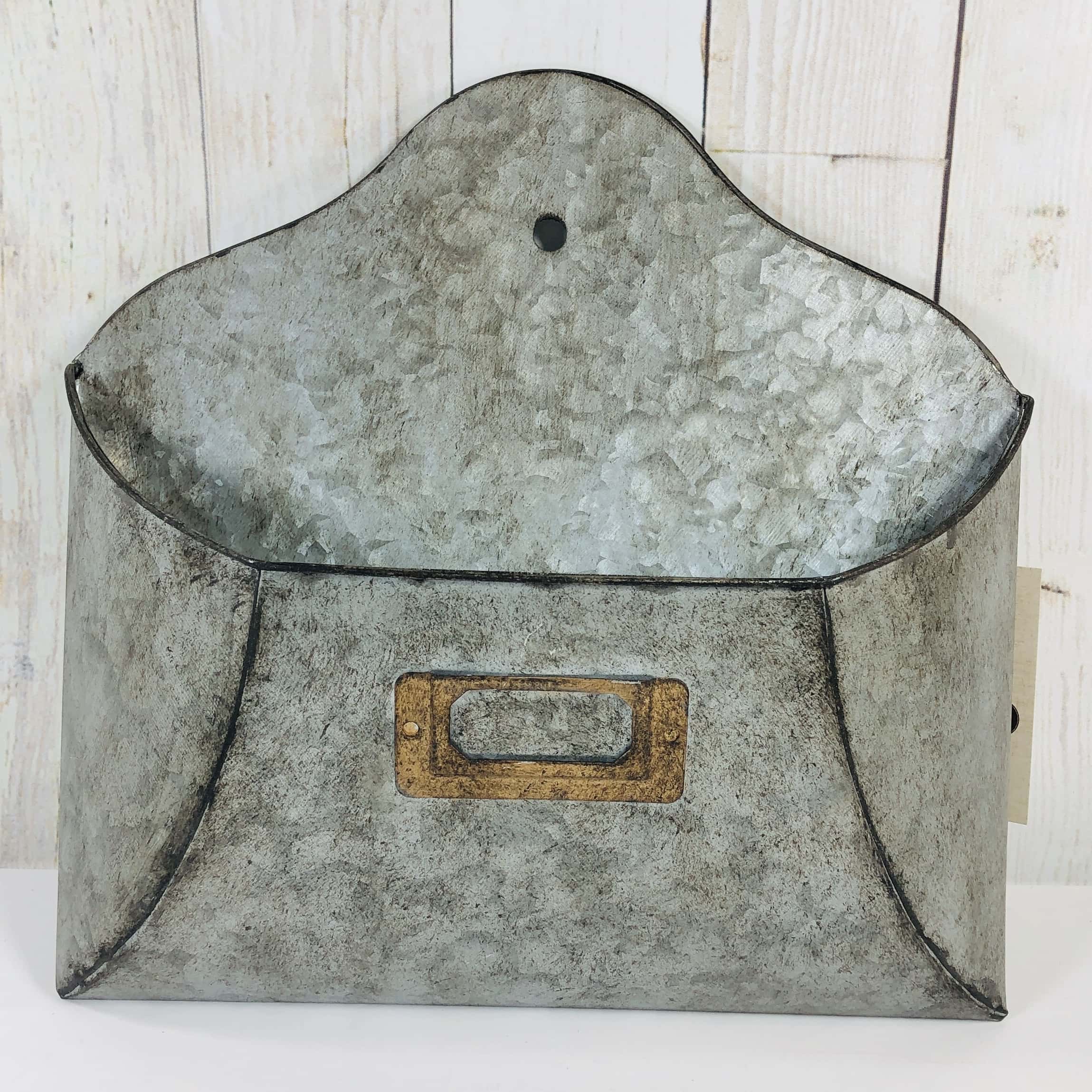 The Metal Envelope gives a charming rustic look to homes and is made of galvanized metal.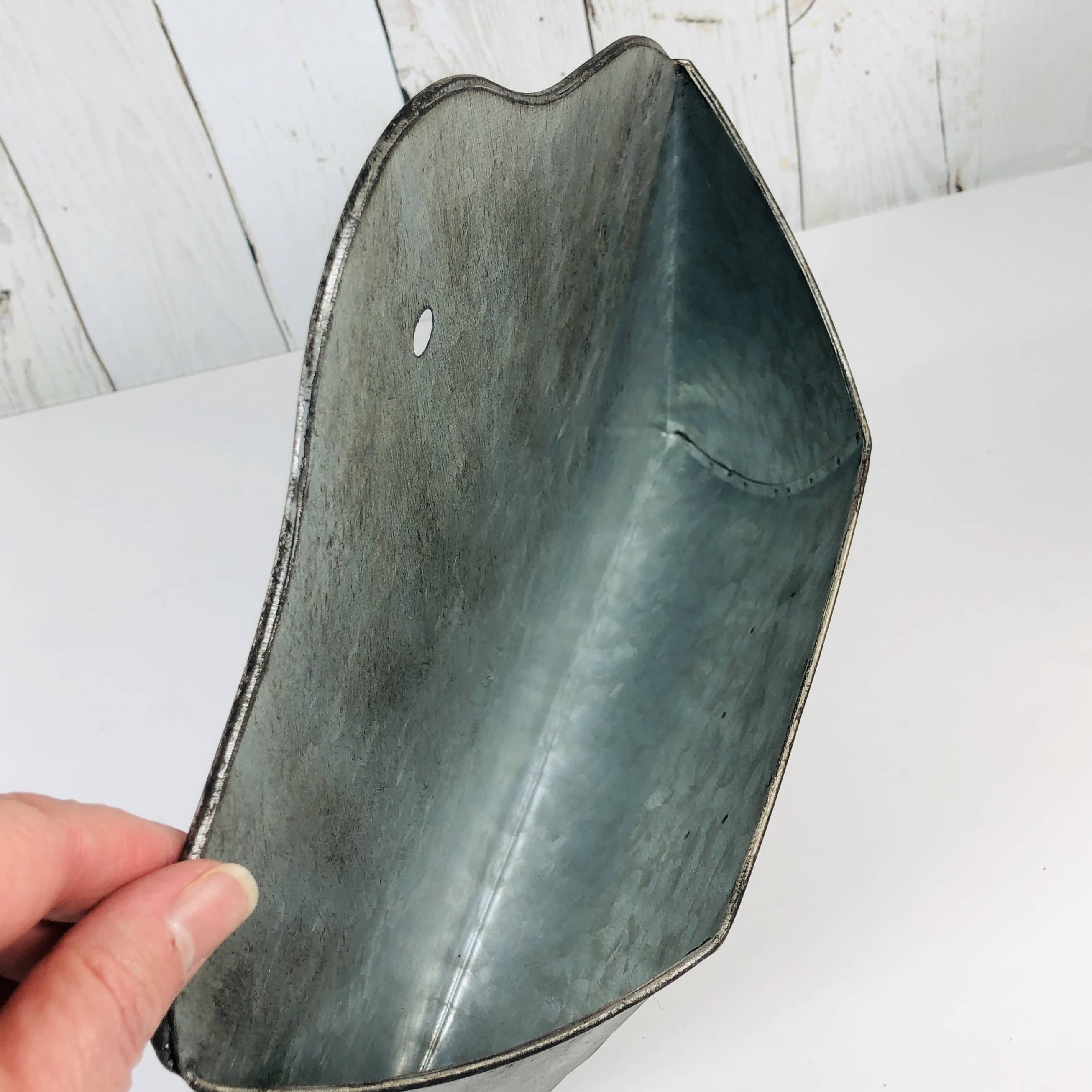 There is room on the inside to fill with actual mail or maybe some dried flowers or faux greenery.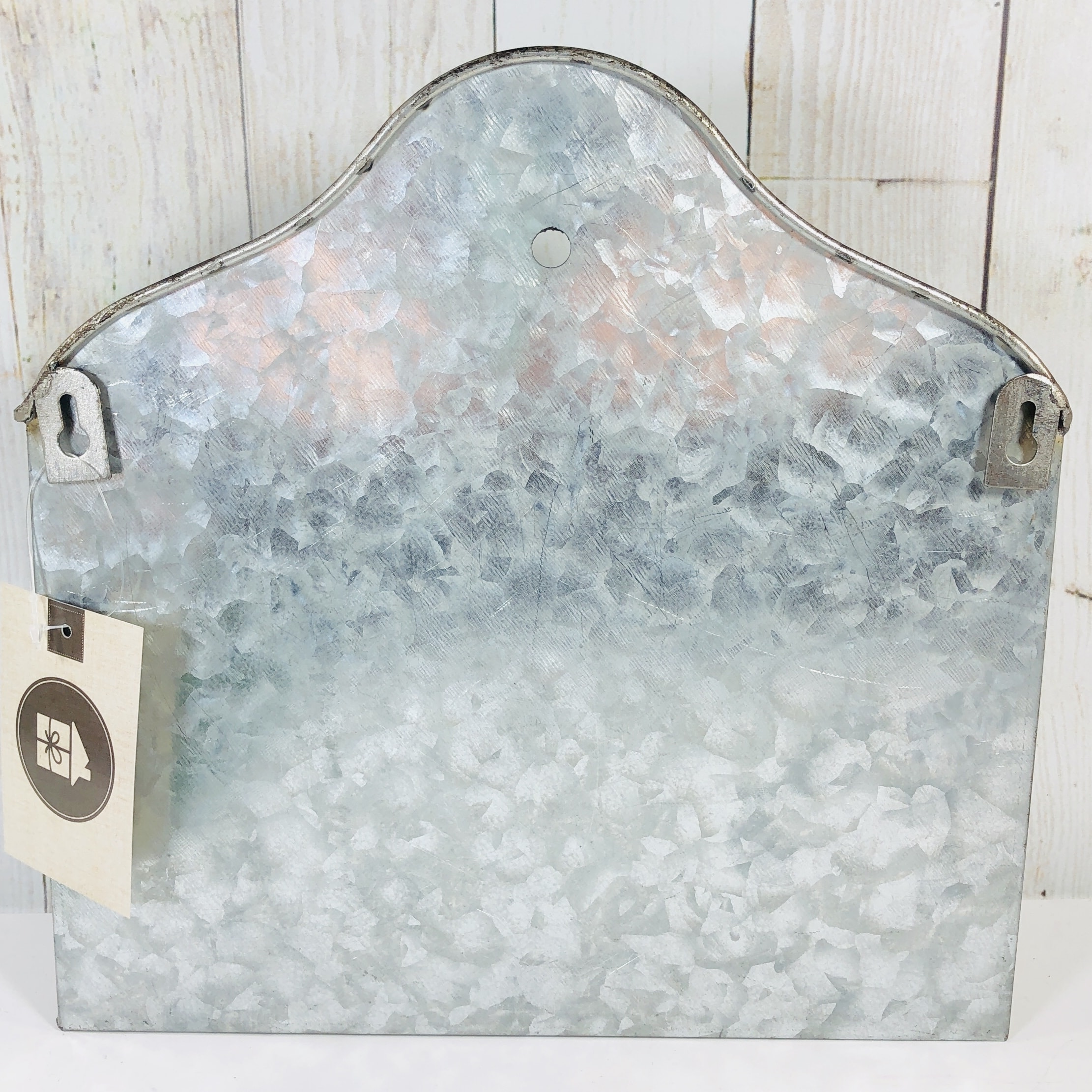 There are pieces on the back that allow you to hang this on the wall.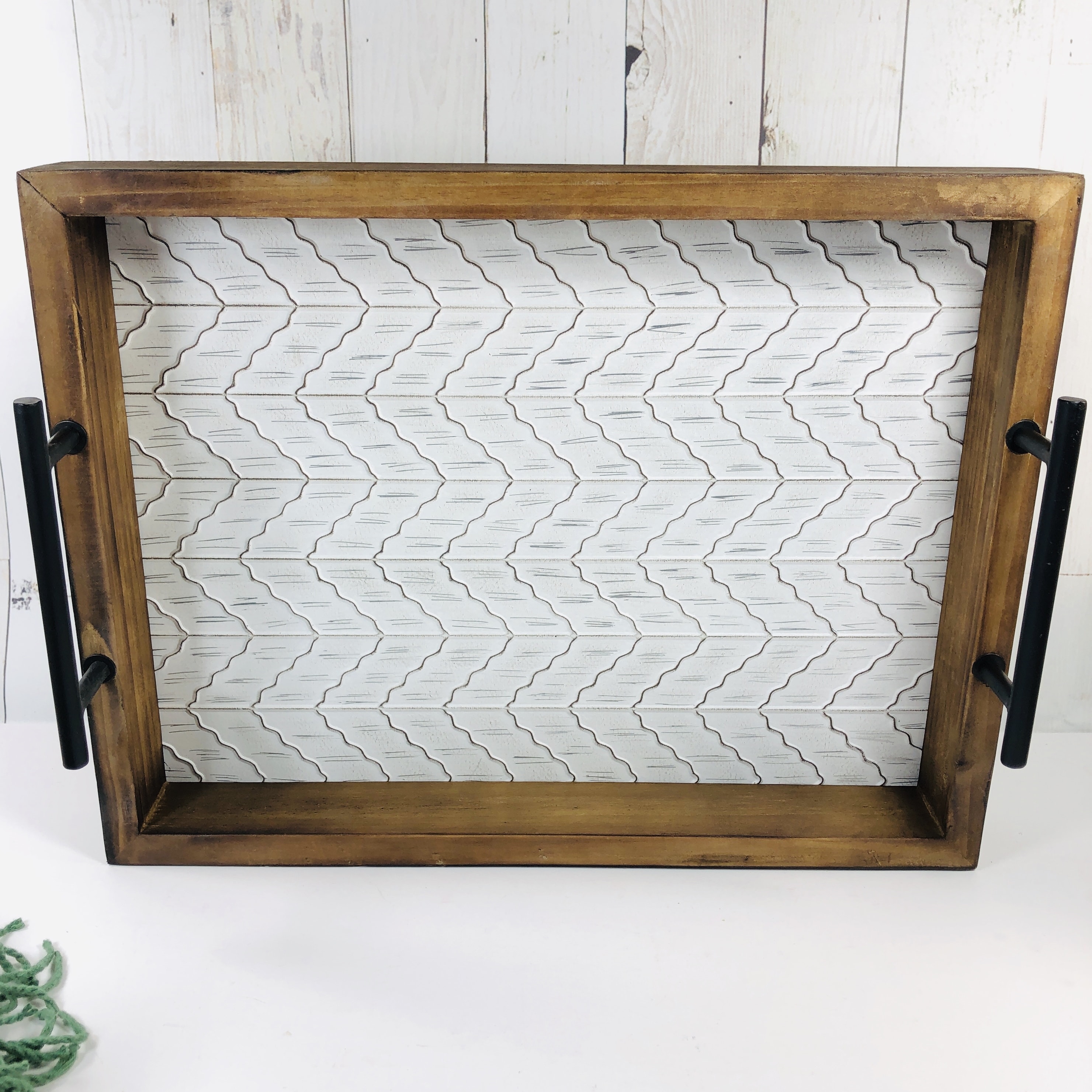 The Holiday Tray What a cool piece, I love the look of this tray!
You can place it on a coffee table to corral decorative pieces or even magazines. Or leave it in the kitchen filled with hot cocoa fixings for guests.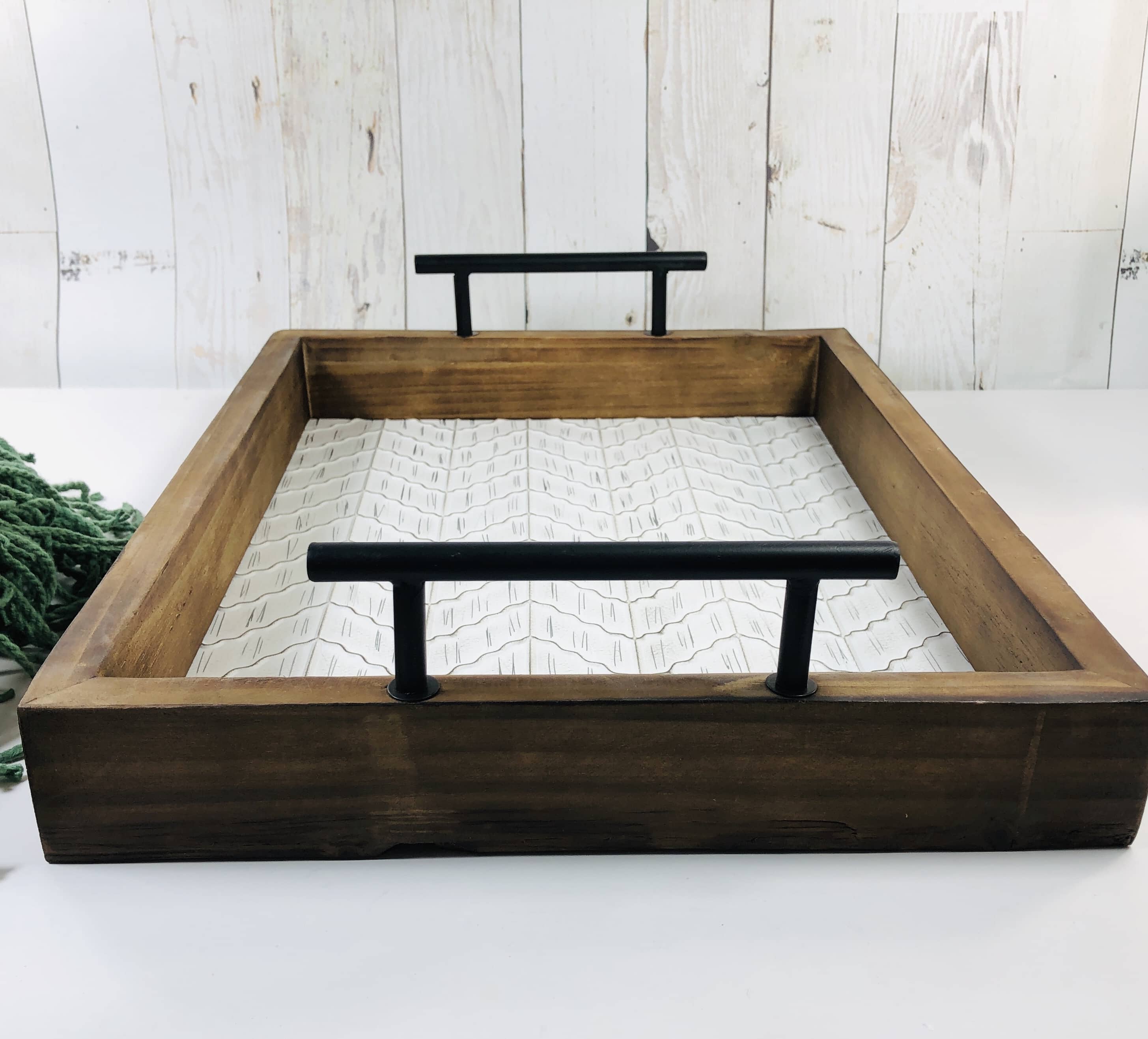 The piece is about 16″ x 12″ x 2″ and has wood sides and bottom, stamped and distressed metal on the inside bottom, and matte black metal handles. I have long wanted a piece like this!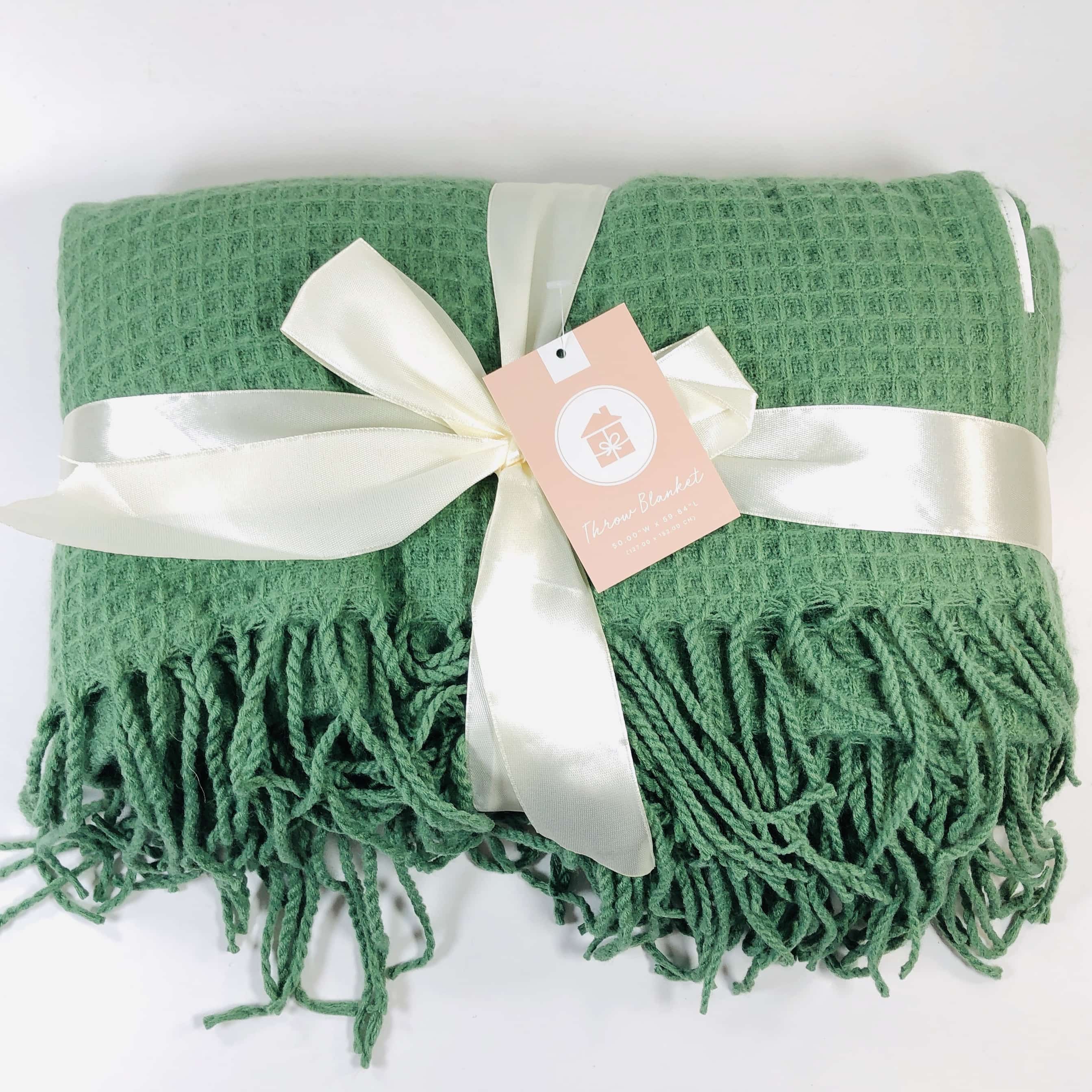 The Woven Throw Time to snuggle up on a couch or comfy chair and this cozy forest green colored throw is perfect for the season! It is made of 100% acrylic and is 50″ x 60″. The only downside is it says dry clean only and I haven't visited a dry cleaner in over 20 years so I'm going to chance it and machine wash cold gentle cycle.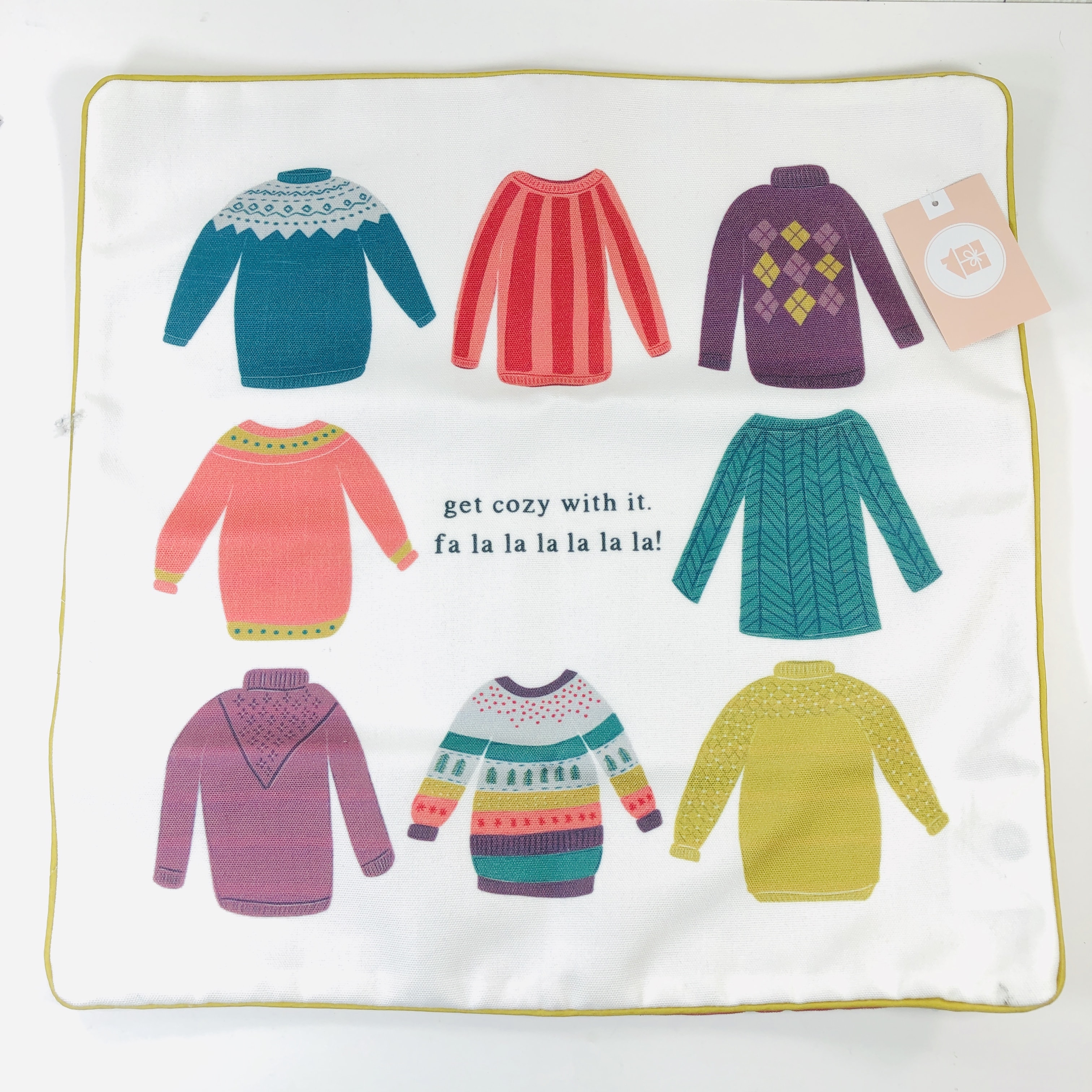 The Winter Pillowcase Speaking of cozy, we have our pillowcase of the quarter and it shows some festive sweaters and a seasonal sentiment.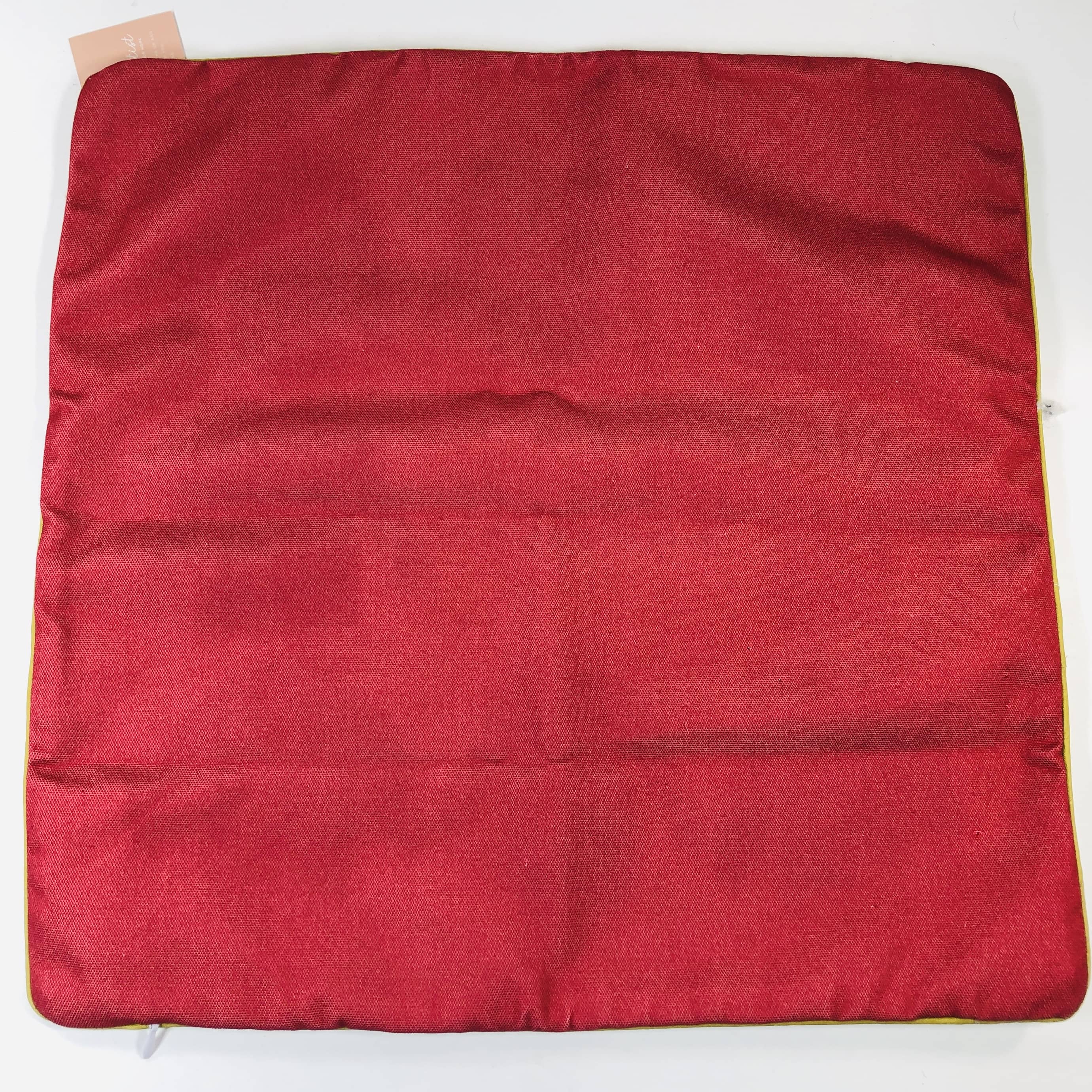 The back of the pillowcase is cranberry colored so it can get use beyond December. The case is about 8″ square and is made of polyester.  It has a zipper along the bottom so you can change out a pillow form.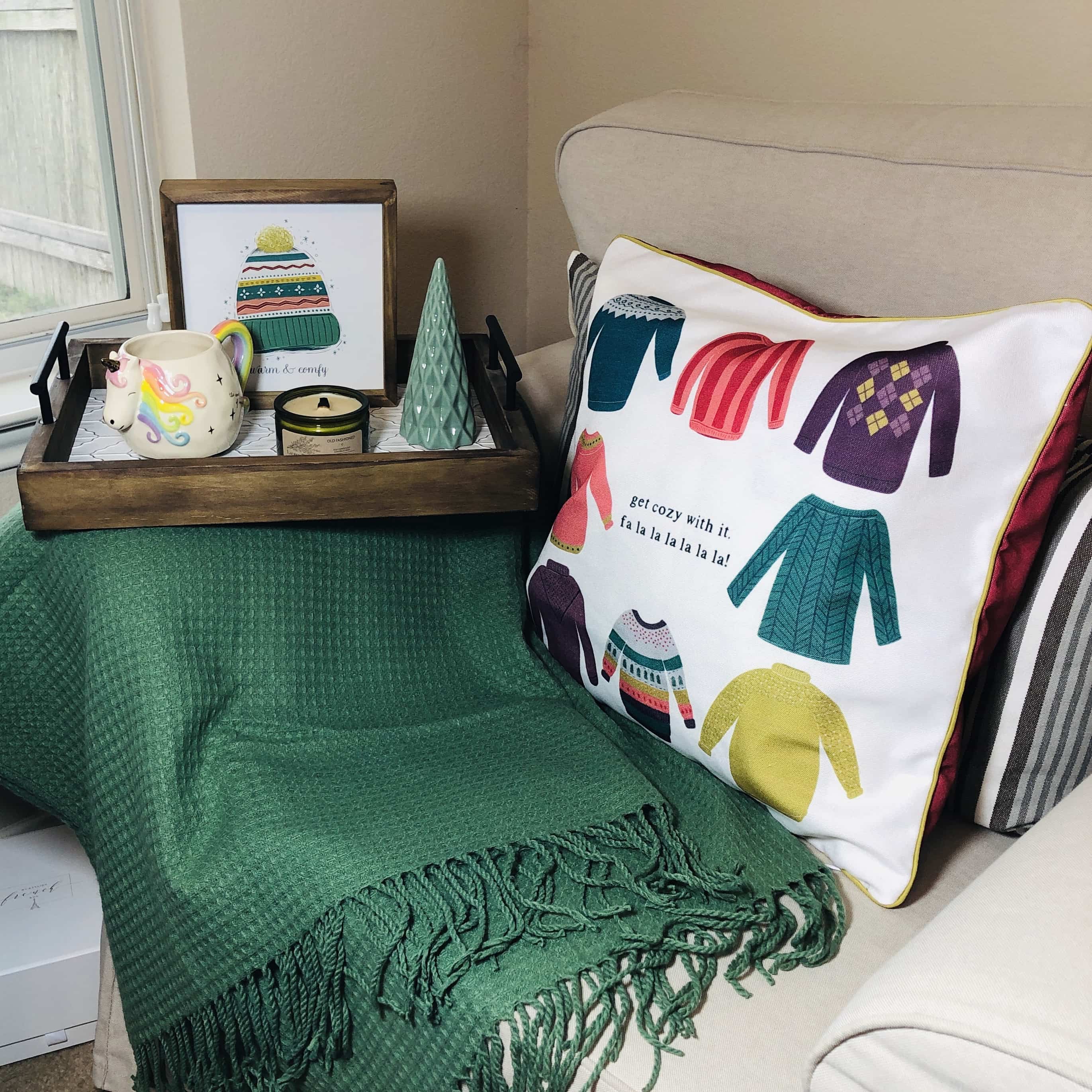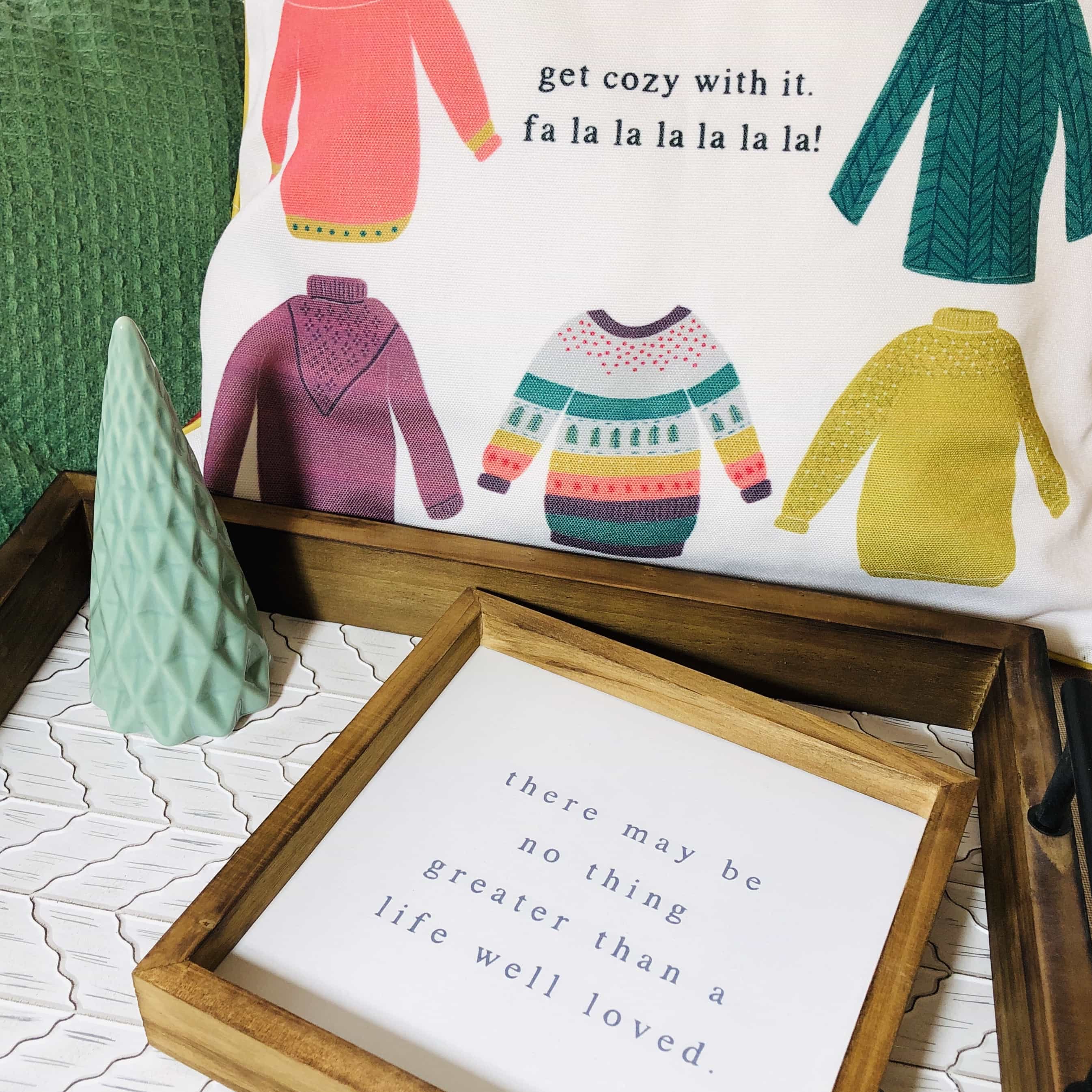 Here are a few of the items put to use!
I thought the items sent in the December 2019 Decocrated were whimsical and well made. My very favorite is the tray, I plan on getting a lot of use from it. I liked that some of the items can be flipped to get more looks, it makes it fun and I can move the items around based on the season or my mood. Decocrated is a fun way to add some new ideas and decor to your home!
What do you think of this season's Decocrated box?