Stitch Fix is a personal styling service. Your stylist will send you 5 pieces based on your profile for you to try on at home and hopefully fall in love with. There are no coupons for Stitch Fix but if you hit the jackpot and keep everything, you save 25% on your whole fix (read below for details).
Everything arrives in a simple brown box.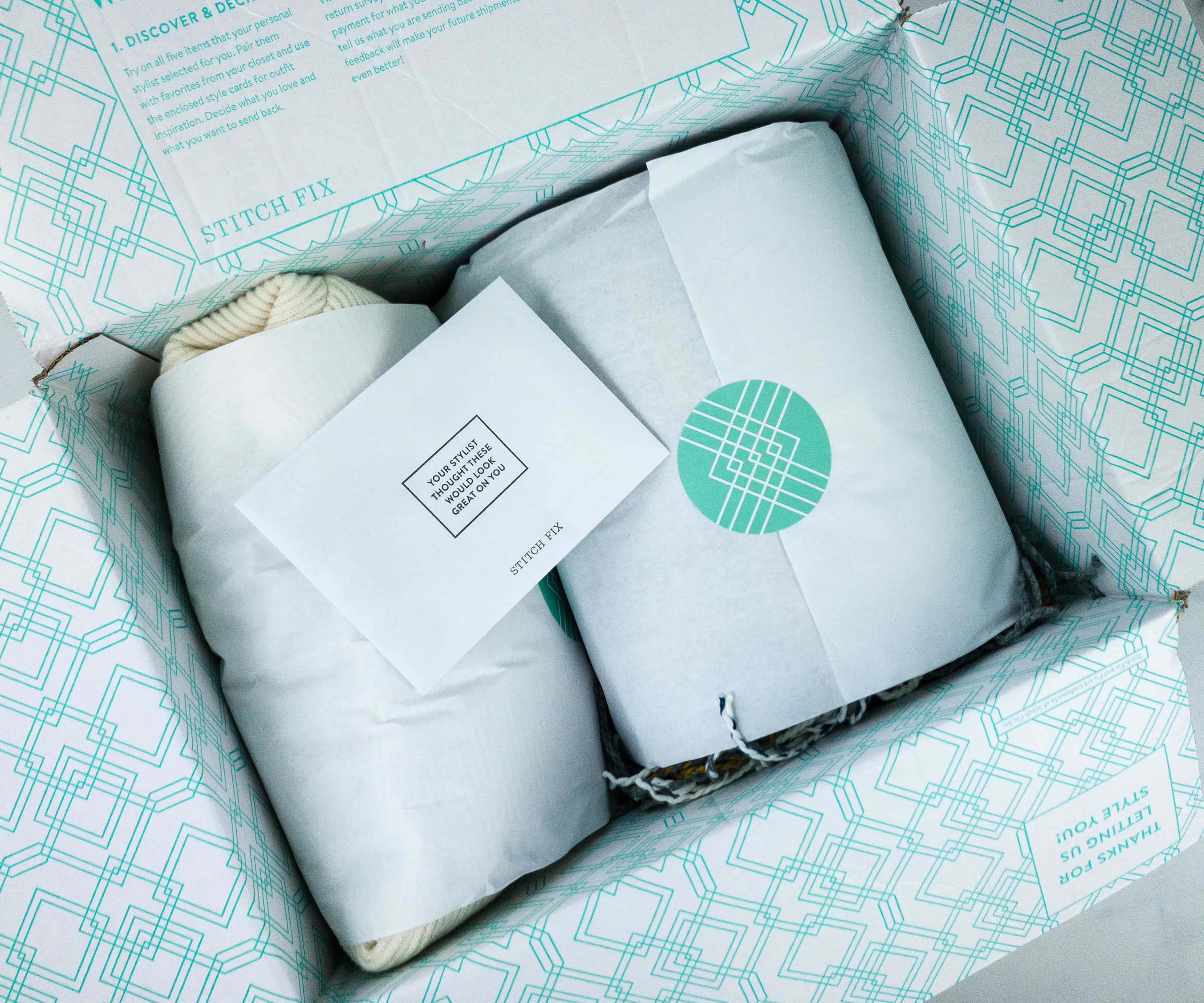 Here's how Stitch Fix works: fill out your style profile! This includes style, budget, what you're looking for, and you can get as detailed as you want with the notes to your stylist. It really really does help to provide notes to what you're seeking, and a Pinterest board if you have one!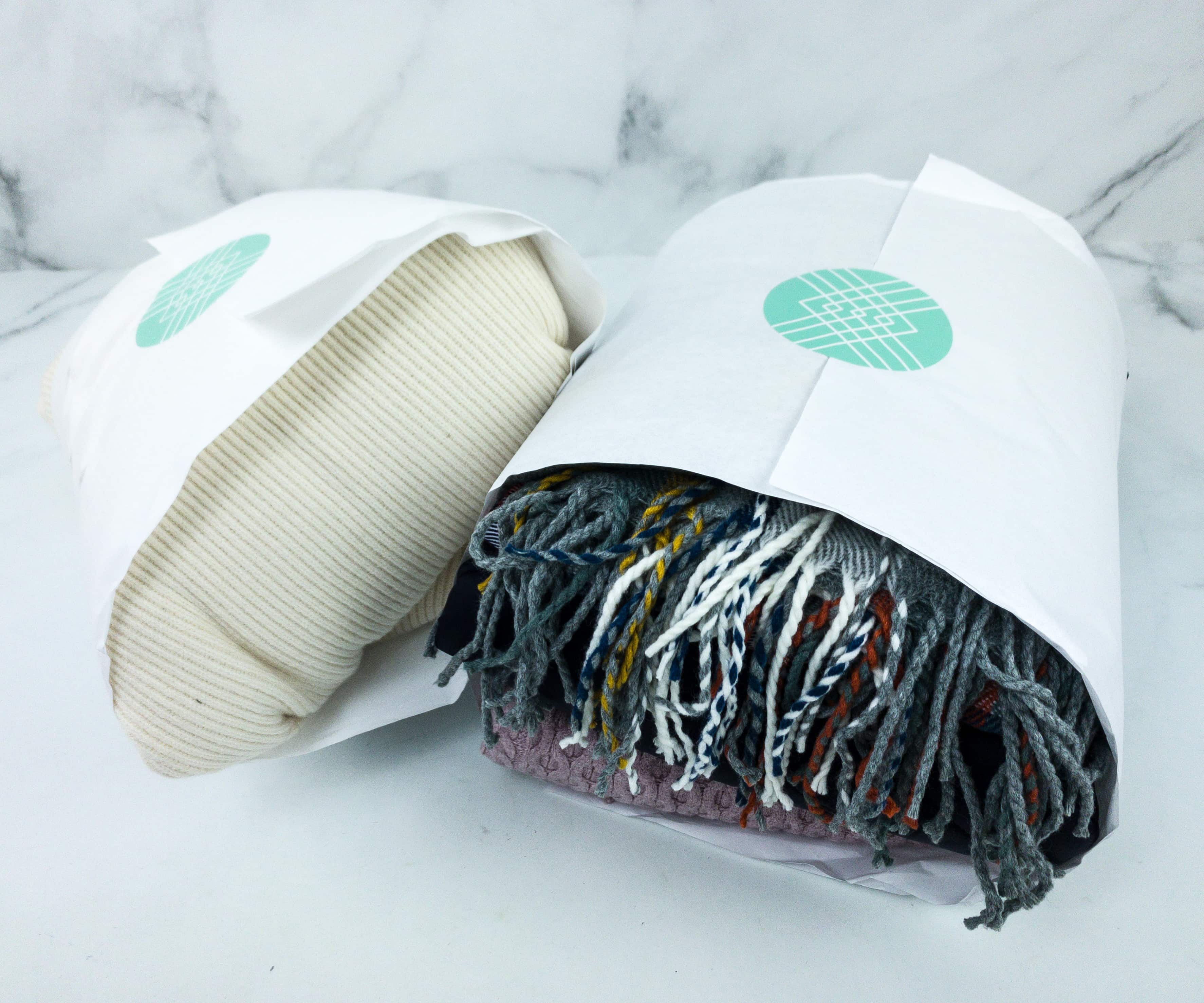 The items were neatly stashed and wrapped in white paper, sealed with a sticker.
The styling fee is so worth it – I never go clothes shopping anymore. I just wait for my fix! If you keep everything you get a 25% discount, so it pays off to be specific on your style profile. You will check out and get charged to your Stitch Fix account. Return the pieces you don't want in the prepaid mailer (free shipping!).
Your return mailer is tucked right into the box. The styling fee for each box is $20, and shipping is free both ways. I put my return items out with the rest of my outgoing mail – couldn't be easier.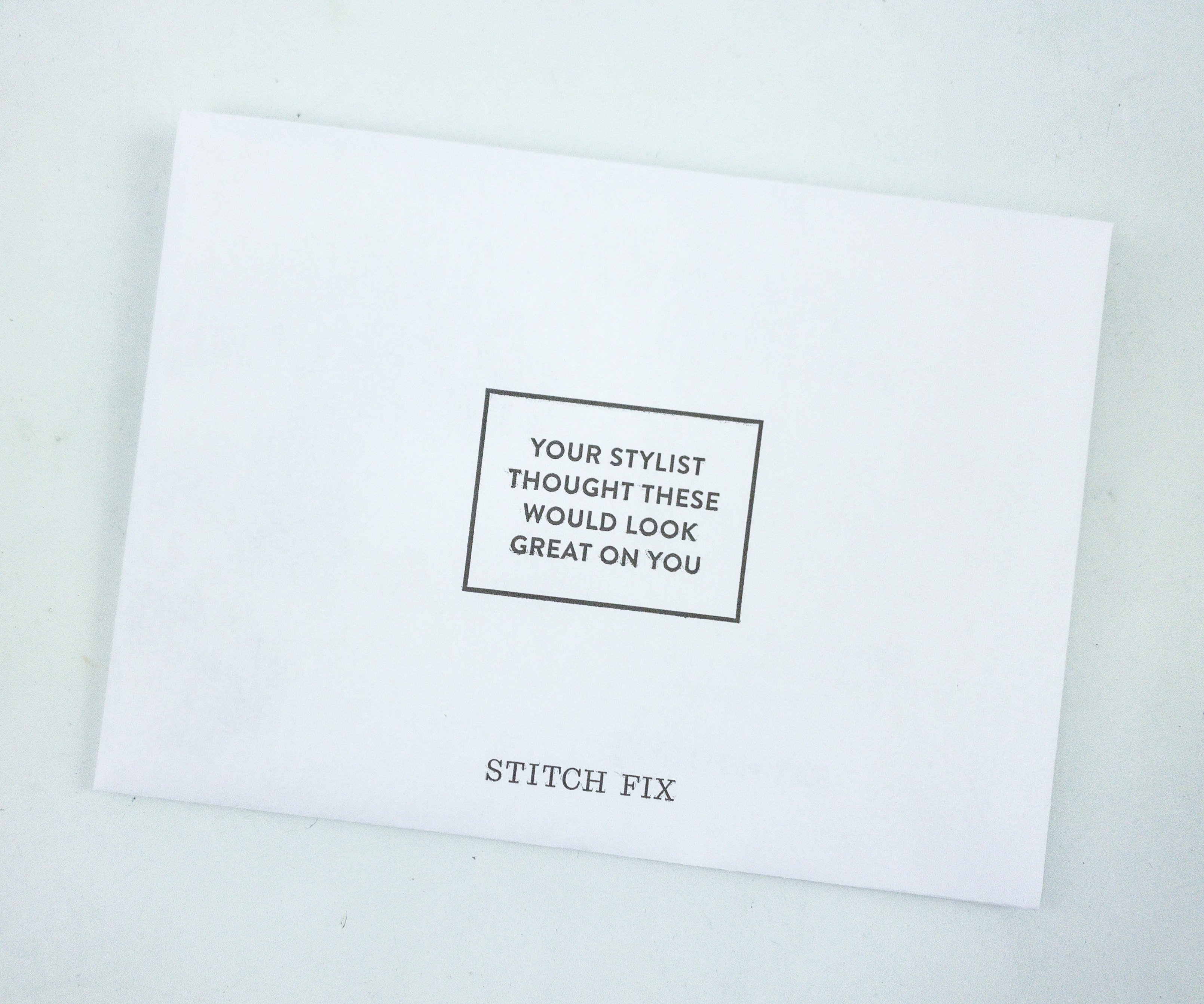 Stitch Fix also included an envelope.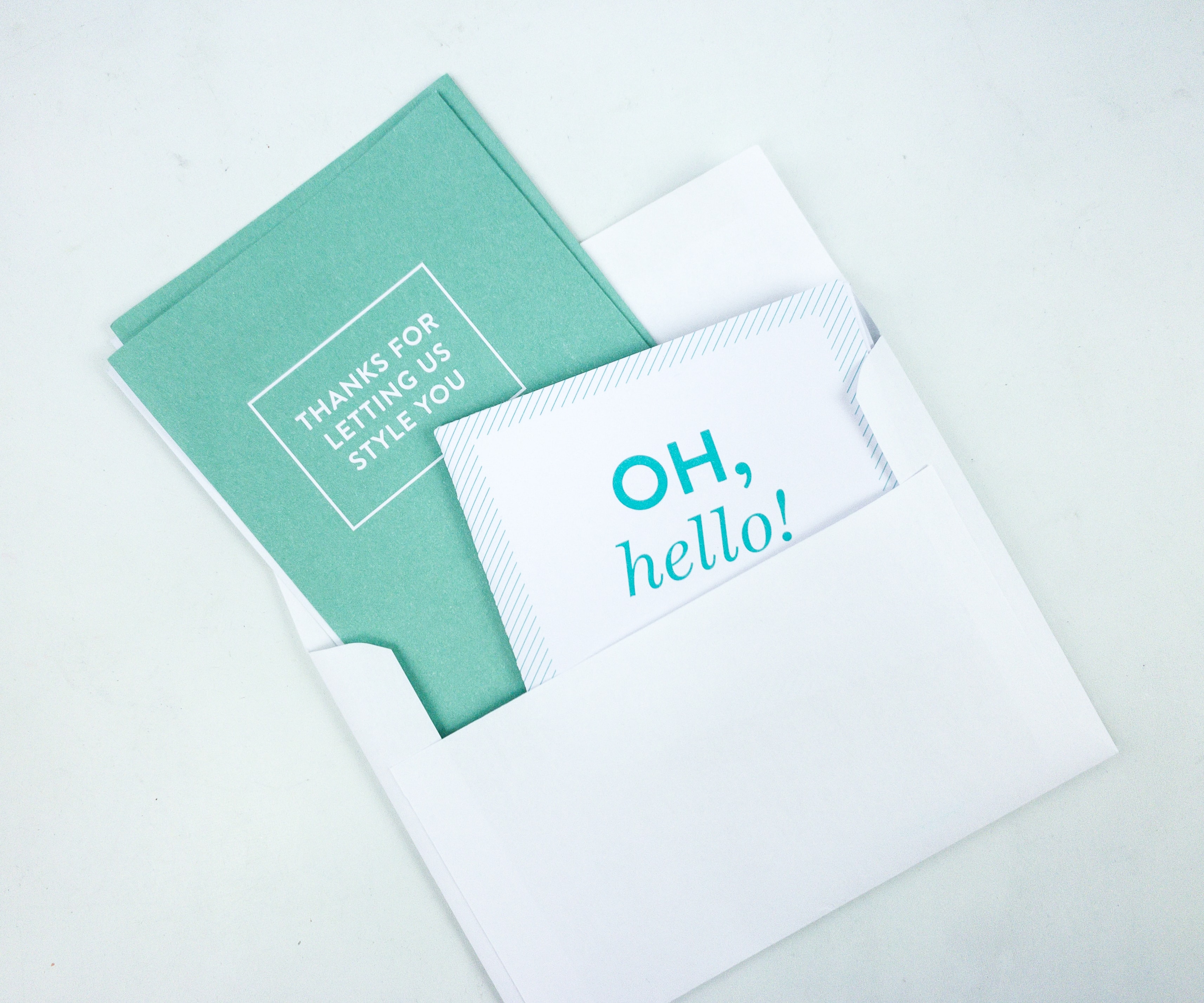 It contains suggestions from a stylist.
You will also receive a separate paper with a list of your items. You'll be charged a $20 styling fee and shipped five items to try on at home. If you keep anything your styling fee will be applied to your order, but if you don't, you will pay the $20 fee.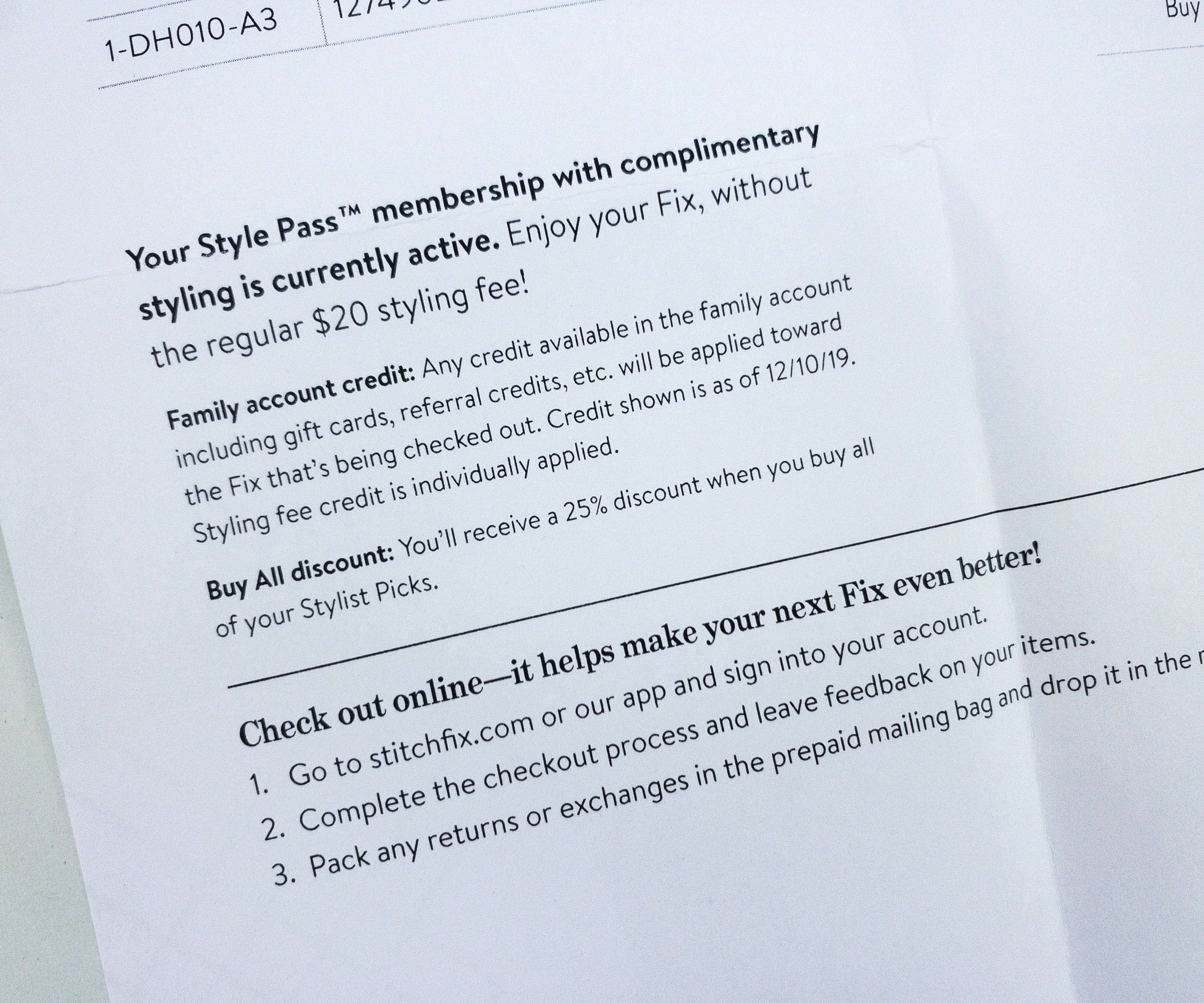 We currently have a Style Pass membership, an exclusive Stitch Fix membership where you can enjoy 1 year of unlimited fixes, with no styling fee!
The set of styling cards has suggestions on how to wear a particular item. The styling cards have changed a bit – before they showed a dressier and less dressy version, now they're featuring multiple sets of accessories to pair with the garment, or 2 entirely different looks, but not necessarily dressed up and dressed down.
I find the styling cards very helpful. I am not a naturally good-at-fashion person and these help a LOT. Even if I don't keep the pieces I use them as inspiration – like my own personal fashion editor!
Everything in my December 2019 fix!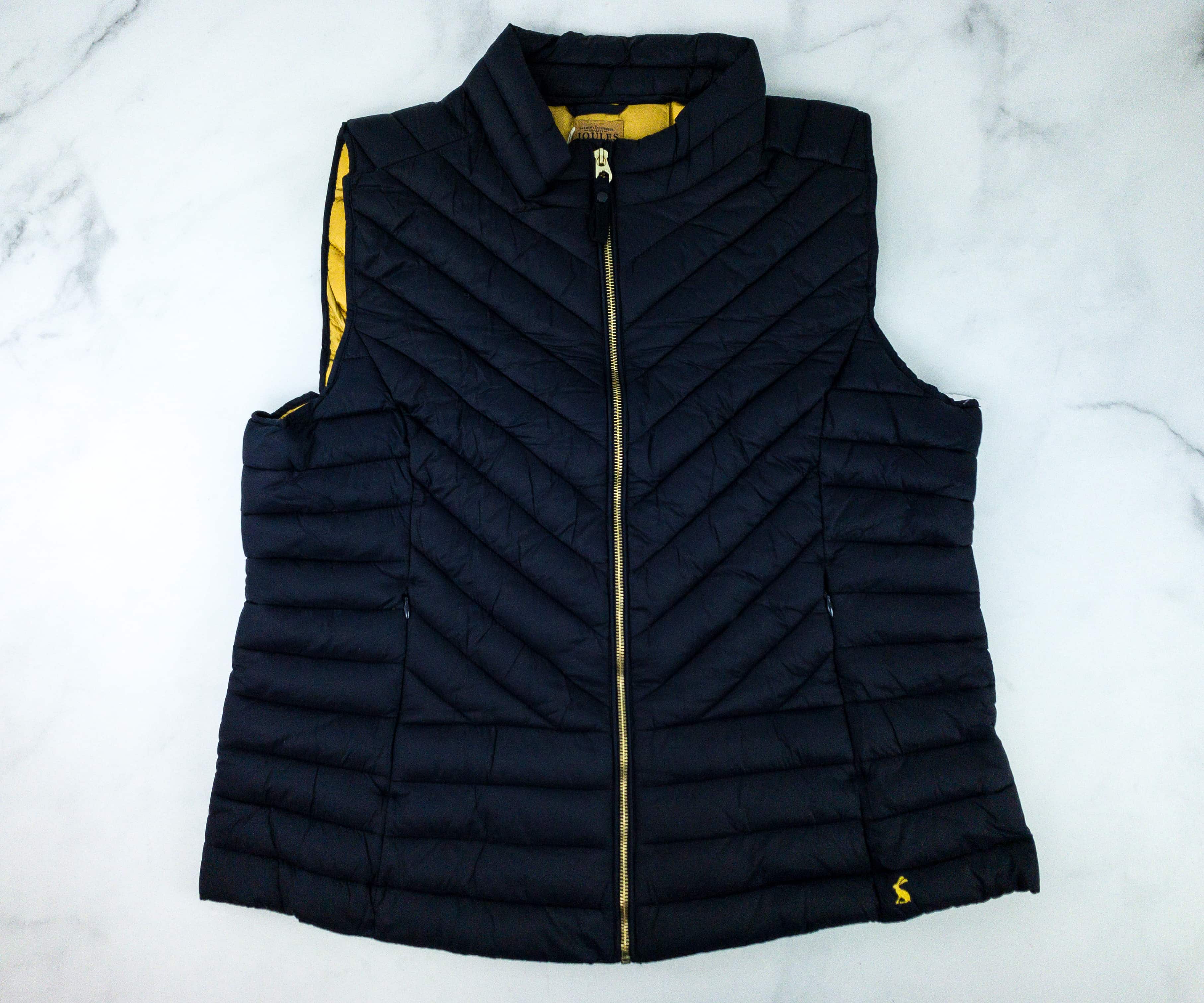 Joules Brindley Puffer Vest ($88) I've got here a really stylish outerwear for chilly days, a black puffer vest! It features chevron quilt details, as well as a front-zip closure and hidden pockets.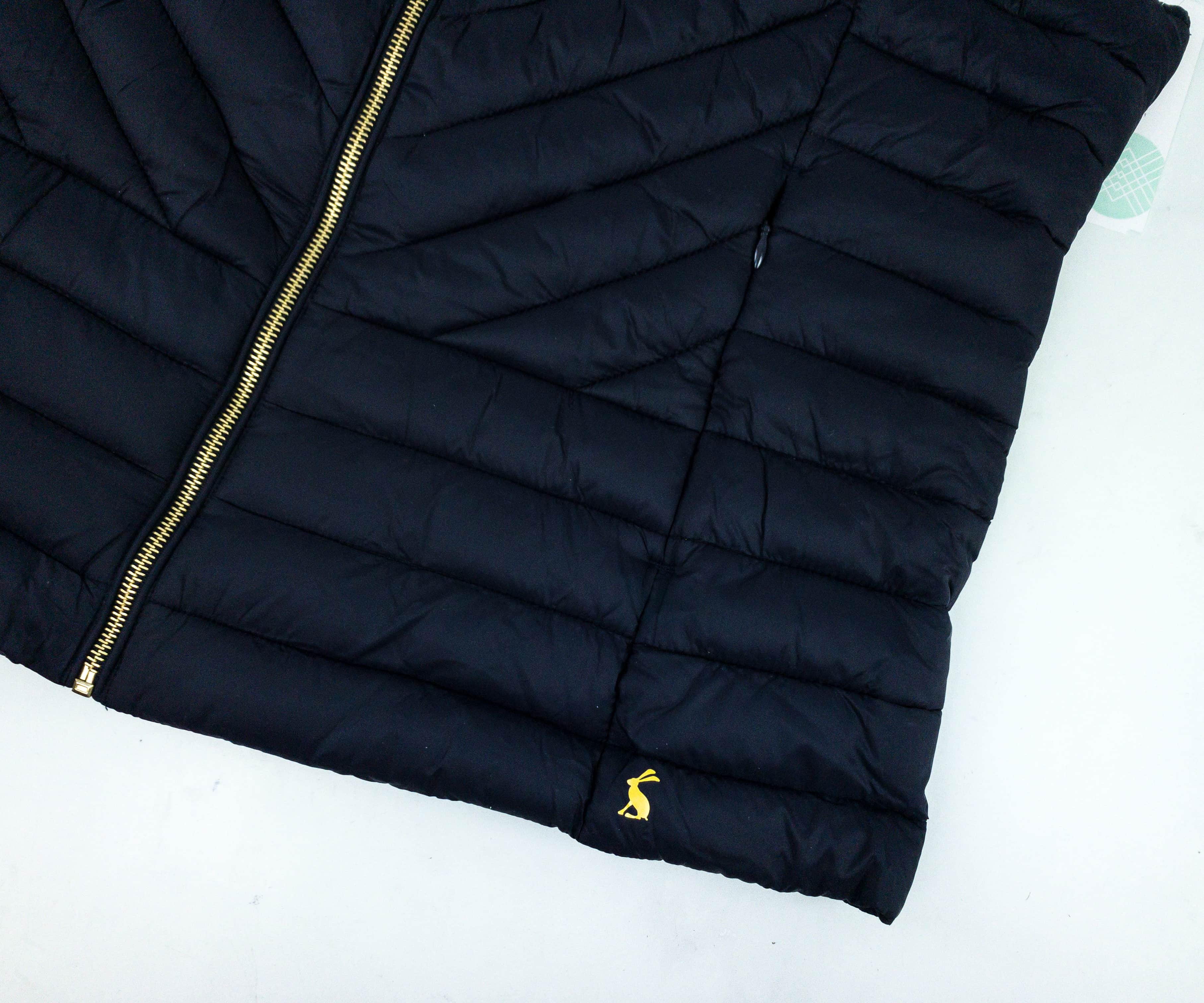 I like it because it's lightweight but it provides me enough warmth! The bottom part of the vest features the Joules rabbit icon in gold color.
I like the color combination with the outer part being black and bright yellow inner color. The gold zipper hardware is also a nice pop of color!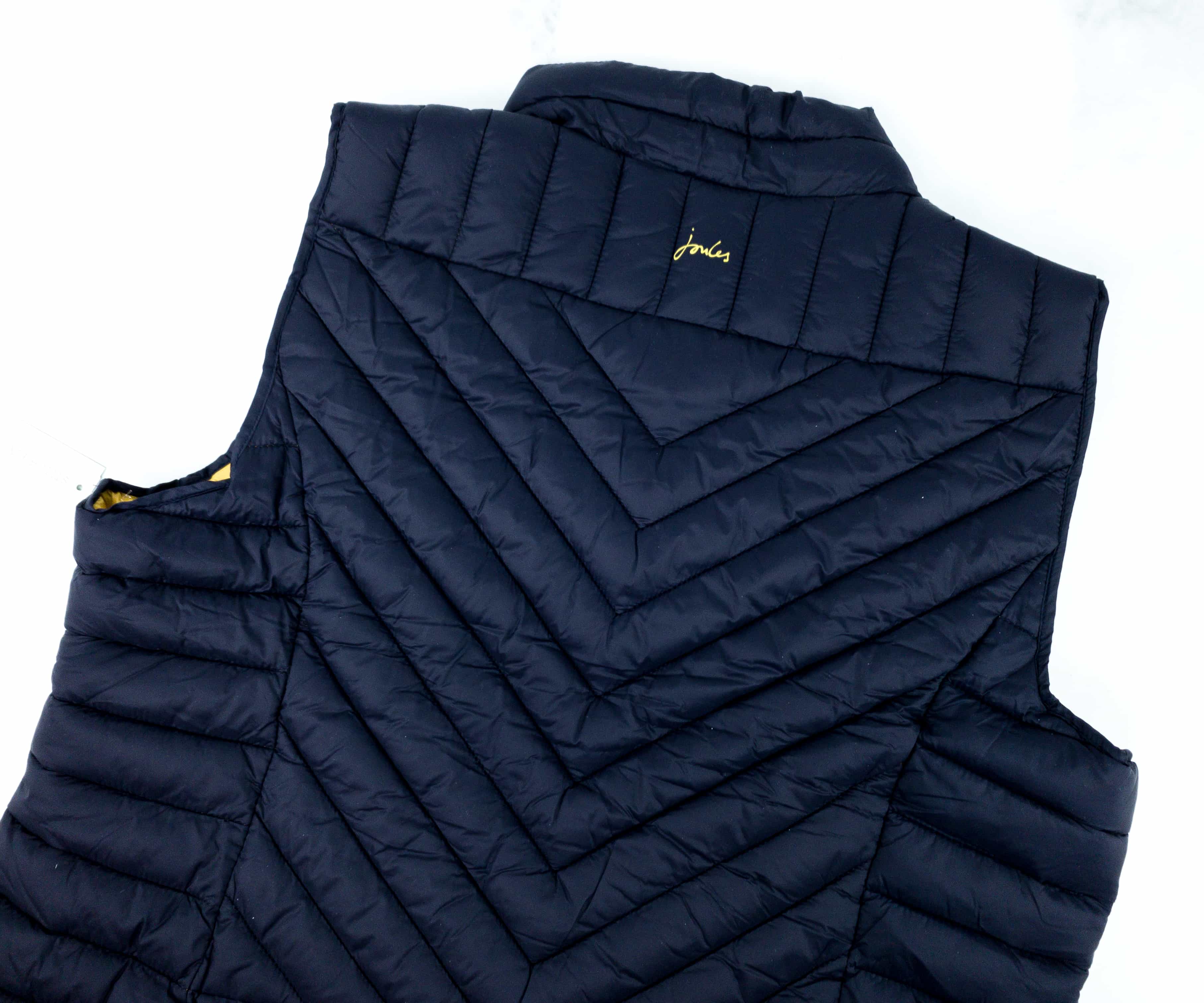 At the back, there's a Joules branding and I like that it's not too distracting.
This is a perfect layering option. Just pair it with a long-sleeved tee and you're all set. It looks casual yet elegant because of the color combination. The fit is also fantastic!
Girly Hellen Oblong Scarf ($48) Here's another winter must-have, a plaid scarf! It's simple but really classy and versatile!
The fringe is also a nice touch to add dimension to the whole look.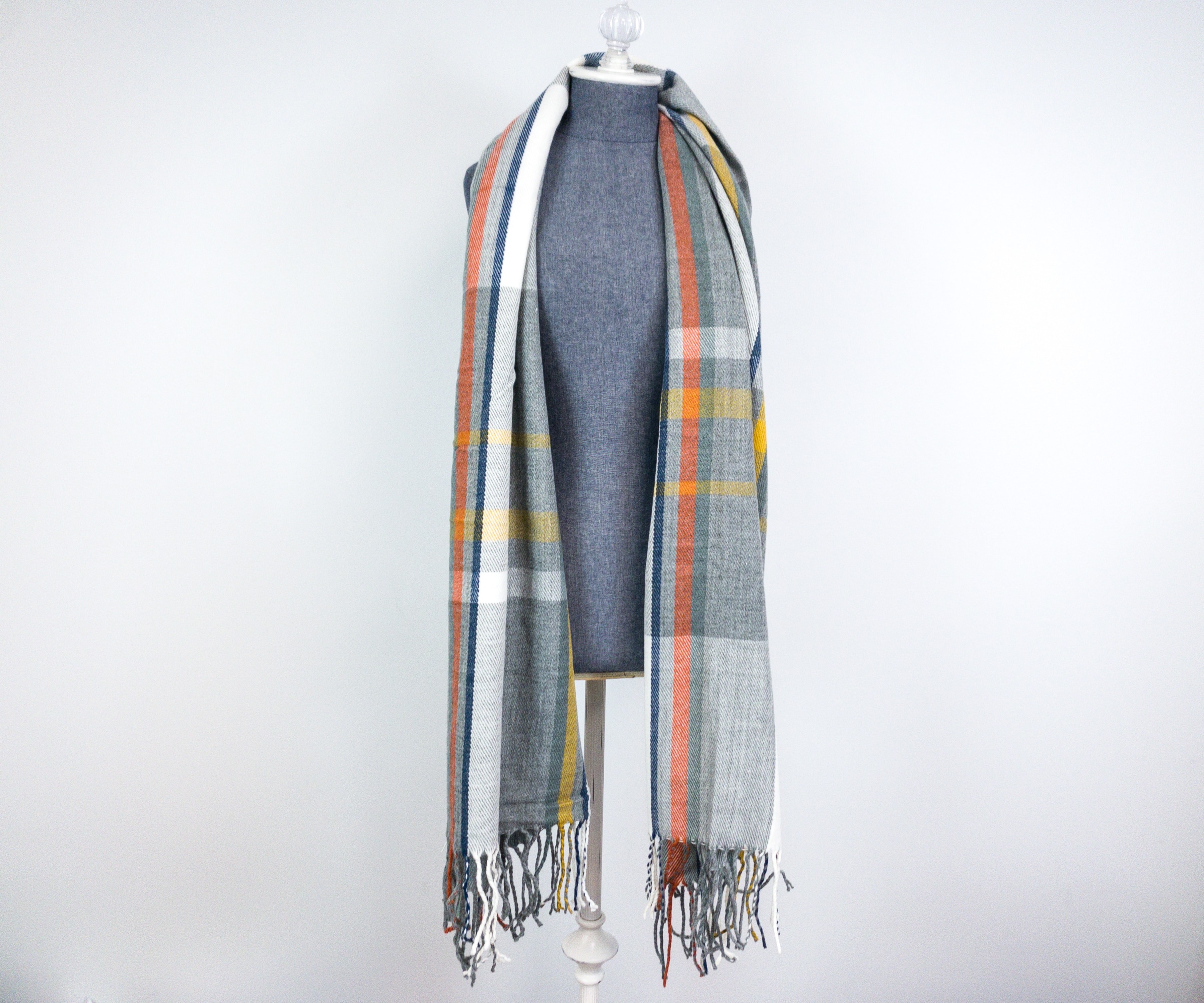 I love the pop of colors here and there. It makes the scarf look more stylish and less boring.
The quality of the fabric is really great. It's soft and it's not bulky, making it comfortable to wear even all day long!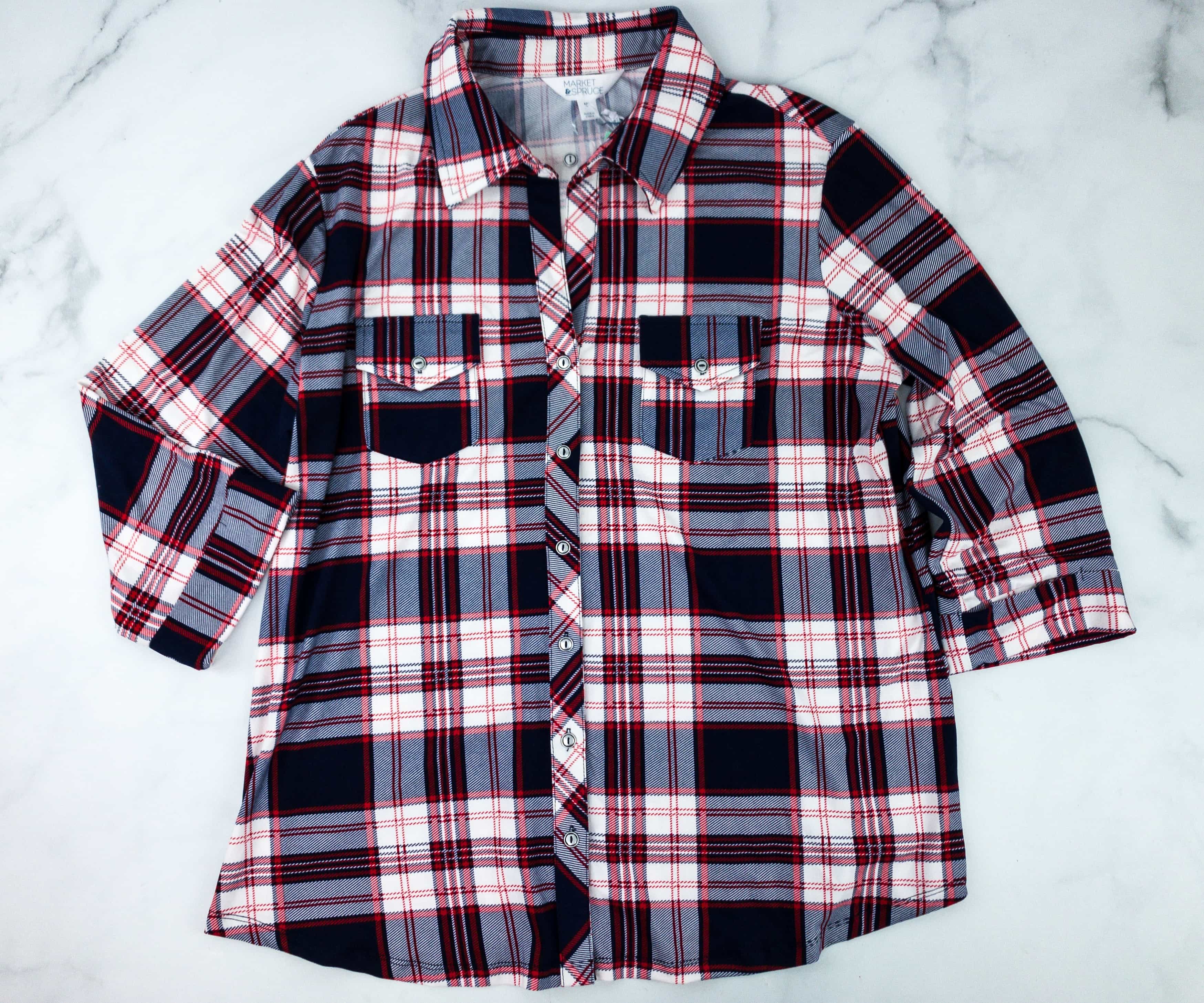 Market & Spruce Balsman Button Down Knit Top ($54) This classic button-down has a checkered pattern and long sleeves!
It comes with two pockets on the upper part. The fabric is smooth and breathable!
For cold days, this can be layered with other tops and paired with tight pants and boots. It can also be worn in summer, with a pair of shorts and a tank top underneath.
It has a loose fit that makes it comfortable to wear and a deep neck that adds a touch of sexiness to the top.
Evolution by Cyrus Jilly Cable Knit Pullover ($68) First off, that is a lovely color! It's a muted lavender, and it's a great choice for those who prefer less bold colors in their wardrobe like me.
I'm really happy with the quality of this sweatshirt. It's warm and cozy but still light and airy. The details are amazing.

It's a decent fit and it doesn't feel scratchy, which tends to happen with cable-knit sweaters. This looks really cute over leggings, a pair of boots, and a beanie!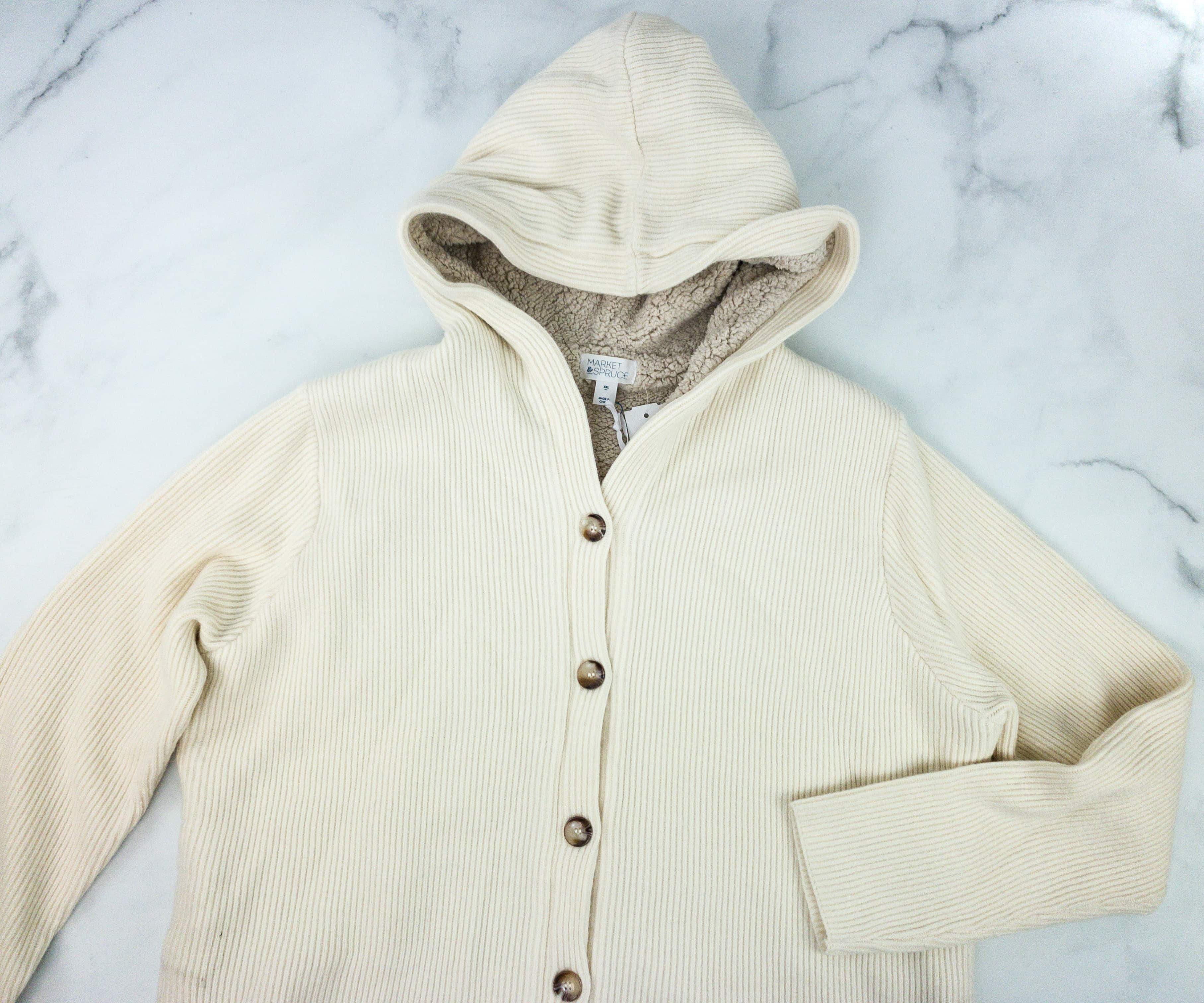 Market & Spruce Tonnie Ribbed Hooded Cardigan ($74) It's a ribbed cardigan in cream color! This also has a hoodie to keep you warm when you wear it outdoors.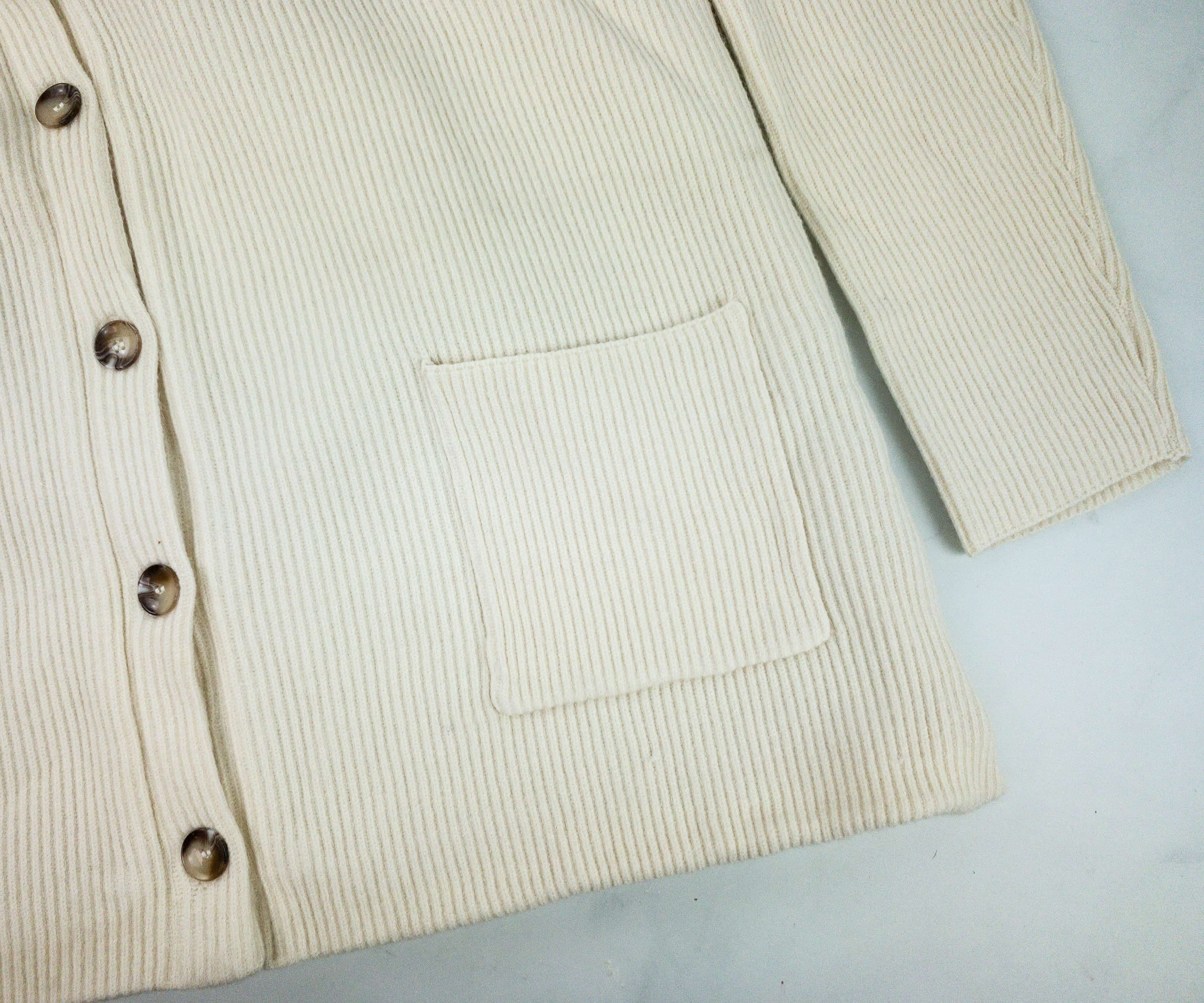 Good thing, it has pockets on each side!
The inner has a fur lining, which will keep me warm when I wear it. It's really soft and I like how it feels on my skin.
The color is very basic but that means it will be easier to pair this with other items.
I also love the cut of the cardigan. It's flowy and it looks really well with either jeans or leggings!
Everything they sent this month is perfect for the season! There's a bunch of outerwear, and the rest are perfect for layering! I'm really happy with the selection I got for this month, I just wished they included at least 1-2 bottoms but I'm not complaining. I'm impressed with the items they've curated for this month and I am looking forward to more amazing pieces in my future boxes!
What did you get in your Stitch Fix this past month?