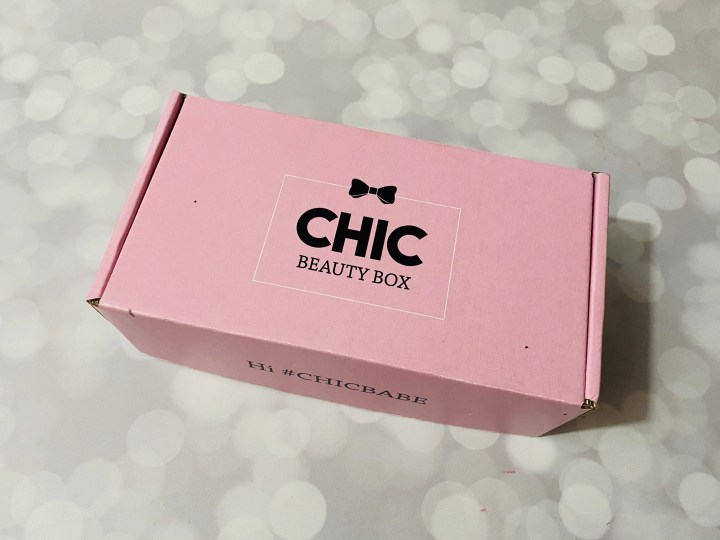 Chic Beauty Box is a bi-monthly subscription box that delivers high-end and low-end cosmetics to your door. They feature imagery of brands like NARS and MAC as well as Too Faced, Fenty Beauty, and Milani. The box is $34.99 CAD and you can also try a one-time box for $39.99.
DEAL: Get a FREE Mystery Gift with your first box! Use the coupon code FREEGIFT to subscribe.
First look!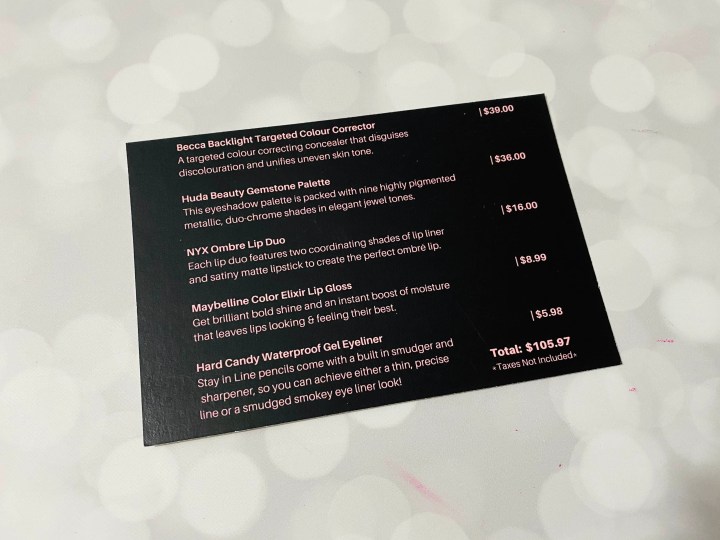 The information card breaks down the items in the box for a value of over $100 CAD.
The items are wrapped in tissue paper.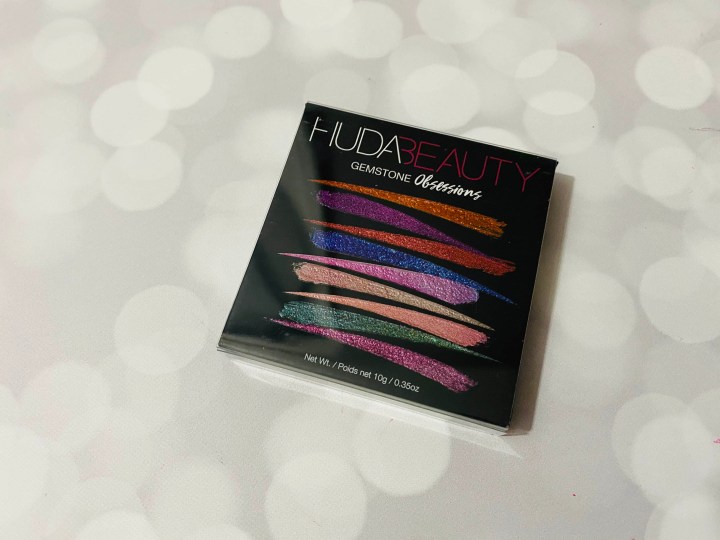 Huda Beauty Gemstones Obsessions Palette ($27) — Starting off strong with a fantastic 9-colour palette by Huda Beauty. I'm a big fan of her palettes (the Mercury Retrograde palette is my current fave) and seeing one of the cute mini ones in this box was a great first impression.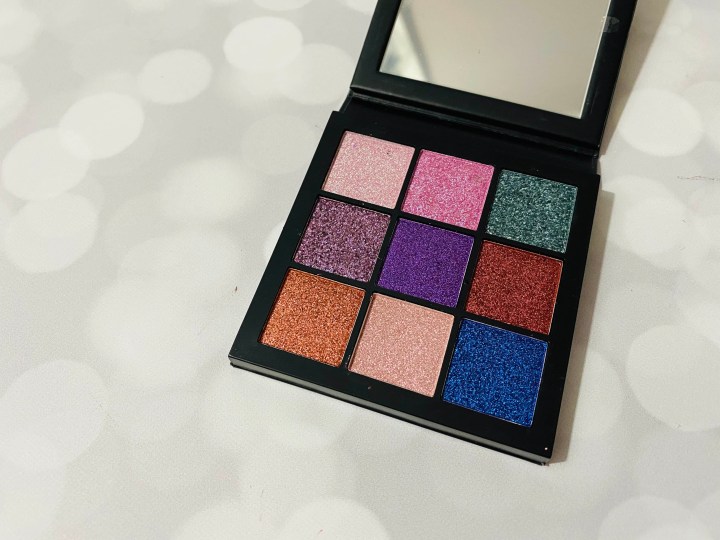 The nine colours are all metallic and definitely eye-catching. They're very pigmented and the duochrome shift is stunning. These shadows are best used with your finger or a silicone brush for maximum colour payoff.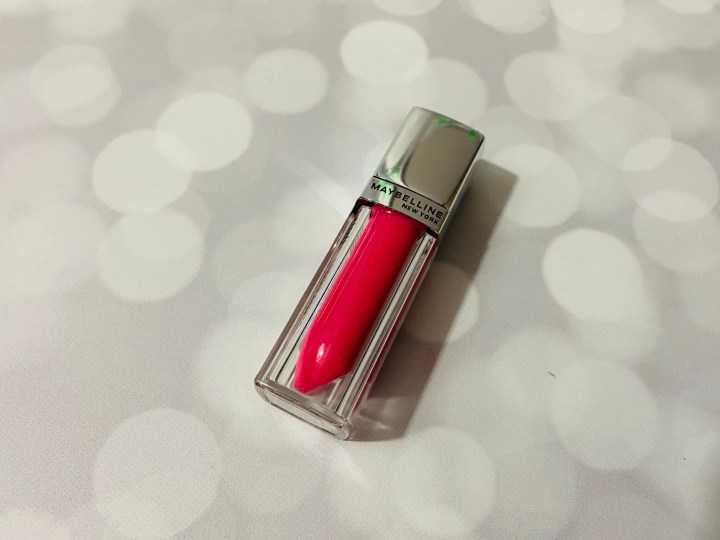 Maybelline Fuschia Flourish Color Elixir ($6.27) – Because this product came without any packaging or safety seal, I was hesitant to use it, and I whipped out my batch code checking app to give it a look.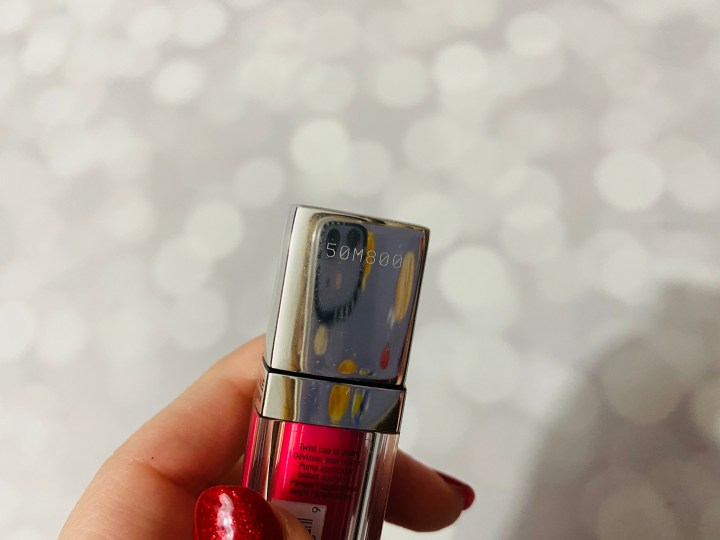 Batch codes are found on the product itself or on the packaging.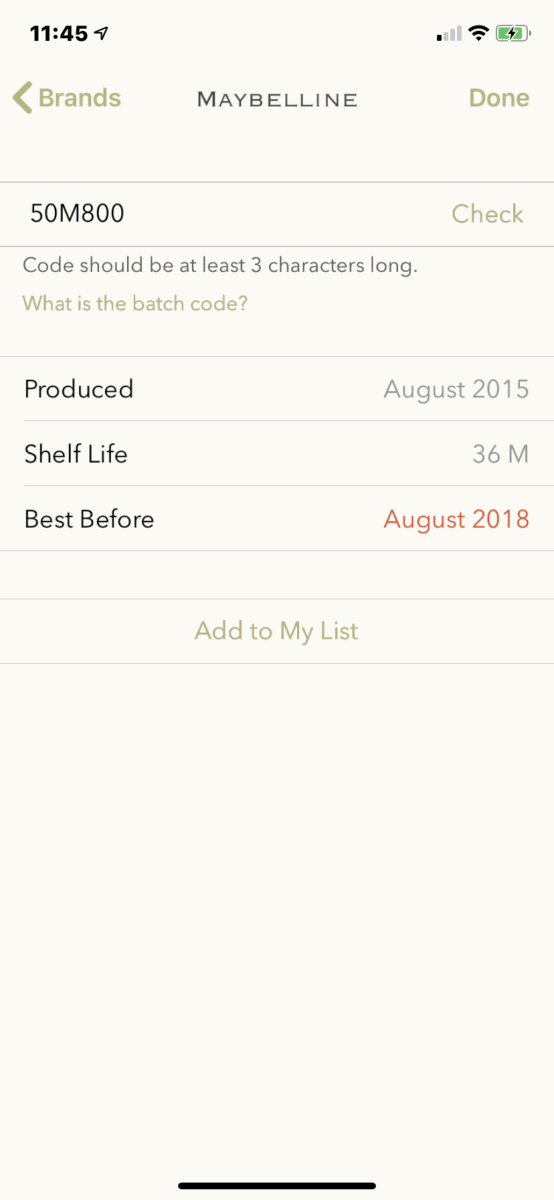 This product was manufactured in 2015 and expired last year. Cosmetics products generally have strict date ranges of when they're good to use, but generally this countdown starts once it's been opened. Since I have no idea if this gloss has ever been opened before due to the lack of a seal, I didn't feel comfortable using it or even swatching it on my skin in the event it had been contaminated.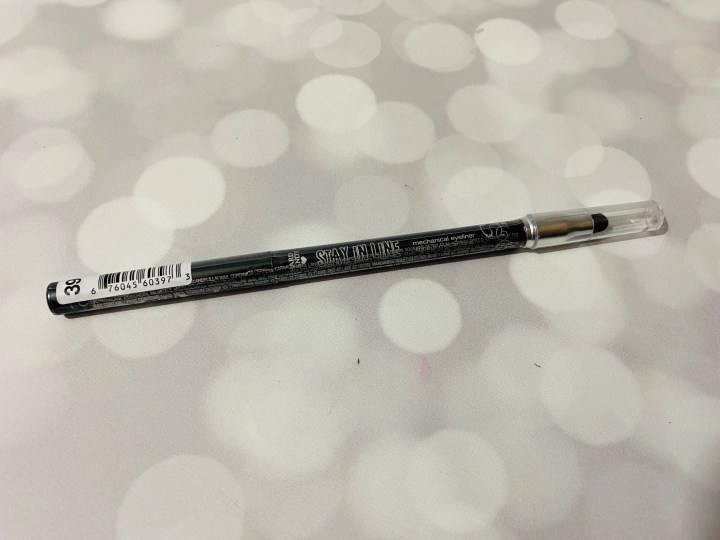 Hard Candy Black Magic Stay in Line Eyeliner (shade discontinued, $5 for similar) — This eyeliner came sealed, but this appears to be a different style of packaging from the one currently sold on Hard Candy's website as well as Walmart. The shade name, Black Magic, is not available in the current lineup but it's a creamy black that has a fine tip. A smudger on the other end makes it easy to smoke out the line.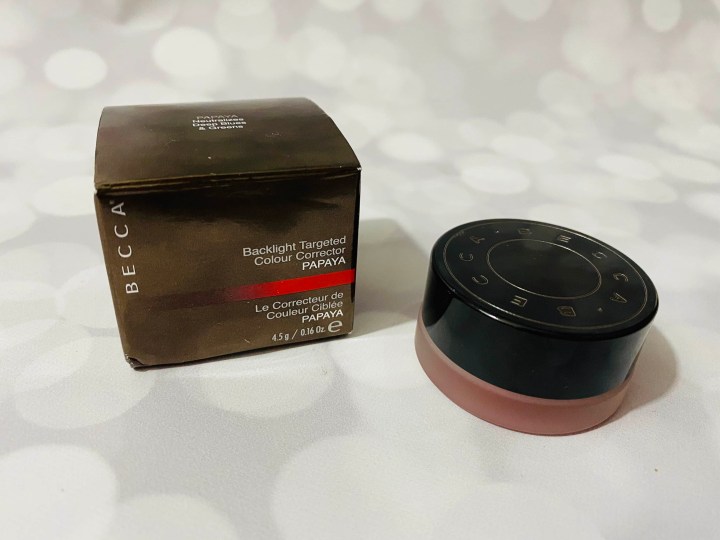 Becca Papaya Colour Corrector (shade discontinued, $11.67 on Amazon) — Colour correctors are essentials in a makeup kit, used to tone down areas of the face that may be too red, green, blue, etc.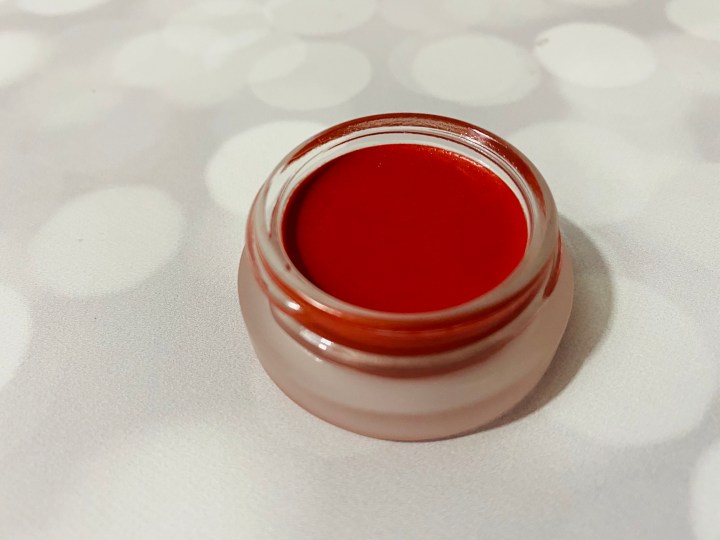 Papaya is a rather bright coral colour for dark under eye circles. Becca's colour correctors are still sold on Sephora, but Papaya is no longer available.
I did some digging and an Amazon review mentioned that the shade was discontinued back in 2017. You can pick up this shade on Amazon for $11.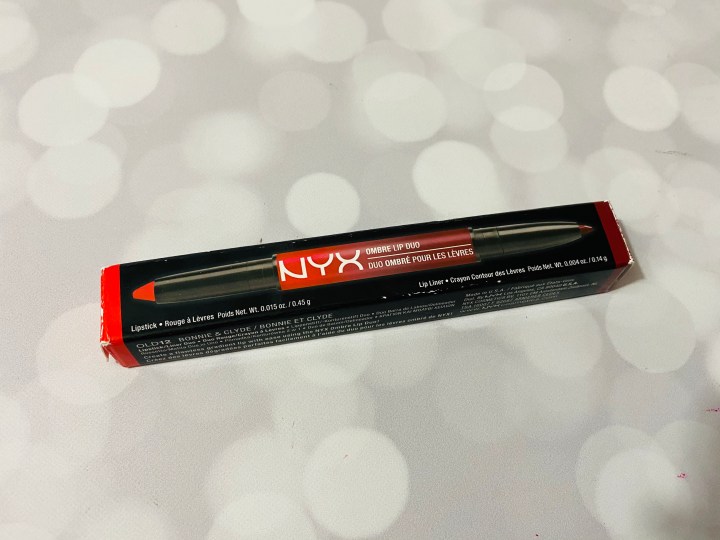 NYX Bonnie & Clyde Lip Ombre Duo (shade discontinued, $5.75 for similar) — I love and adore NYX. They're cruelty-free and reasonably priced.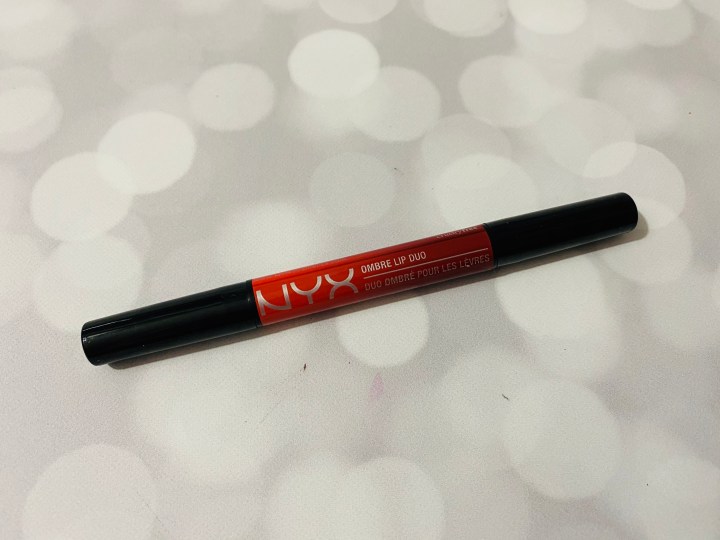 The lip ombre duo is an awesome idea, pairing a lip liner and a contrasting lip pencil colour on opposite ends. These products were introduced in February 2017 and while you can find some shades still sold on the NYX Canada website, the Bonnie & Clyde shade is no longer available (and the ombre duos are no longer sold on the US website at all).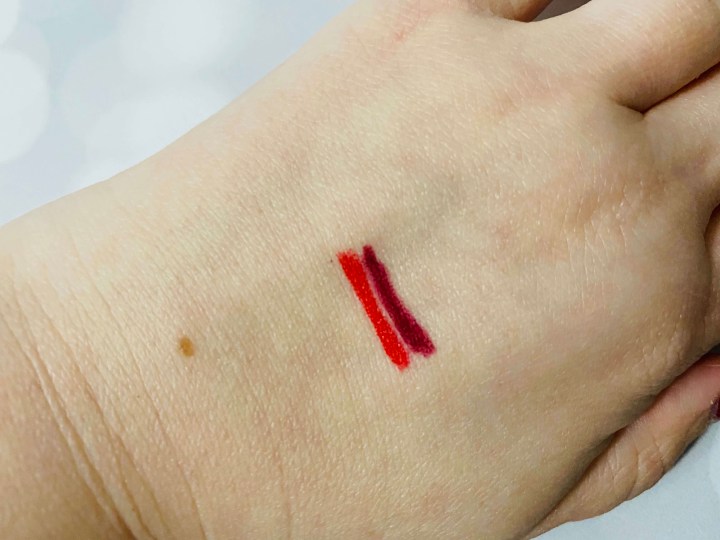 The two shades are creamy and comfortable but they did smudge easily.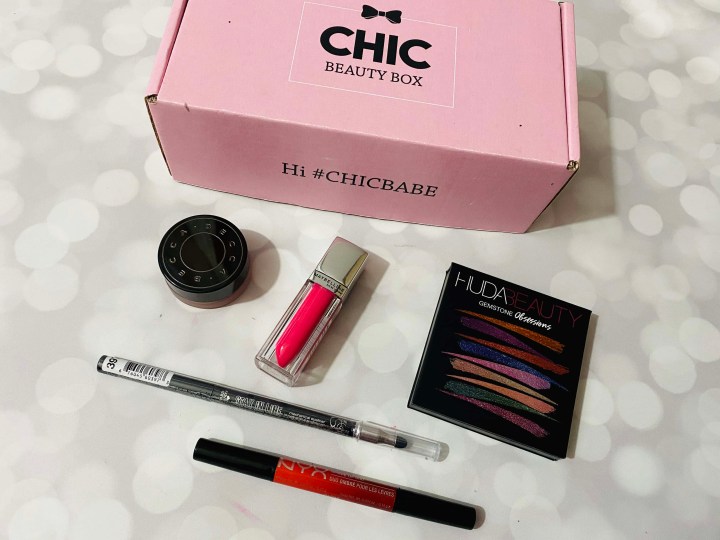 Chic Beauty Box is a solid concept for a great price, but the Maybelline lipgloss being expired prompted me to be more diligent with my research on the items, and I'm unable to confirm the age of every product included in the box. The Huda Beauty palette is basically worth the price of the box, but it's disappointing that the other items are clearly discontinued and possibly (in the case of the lipgloss) unusable altogether.
What do you think of the cosmetics included in this box?