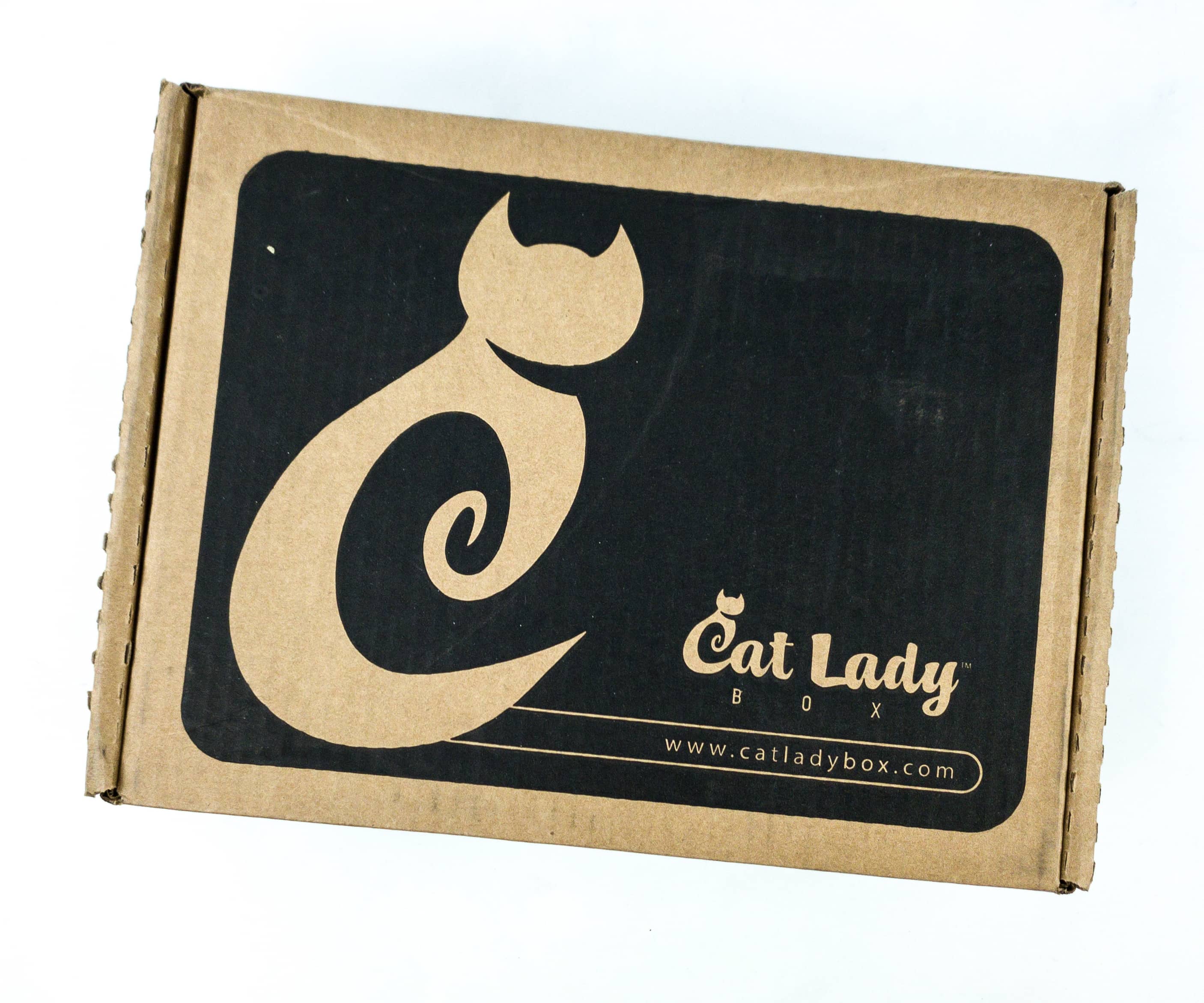 CatLadyBox sends monthly boxes for the cat ladies and their cats! There are two types of boxes: the Crazy CatLadyBox that contains cat-themed items for you and your cat, and the CatLadyBox which contains things just for you. Each curation might include cat-themed shirts, jewelry, home decor, accessories, art, and more – all delivered in a box your cat can keep.
TIP: Looking for a coupon code? Subscribe to notifications for CatLadyBox in the directory to get an email when the next one is released!
The items were wrapped in black tissue paper sealed with a Cat Lady sticker.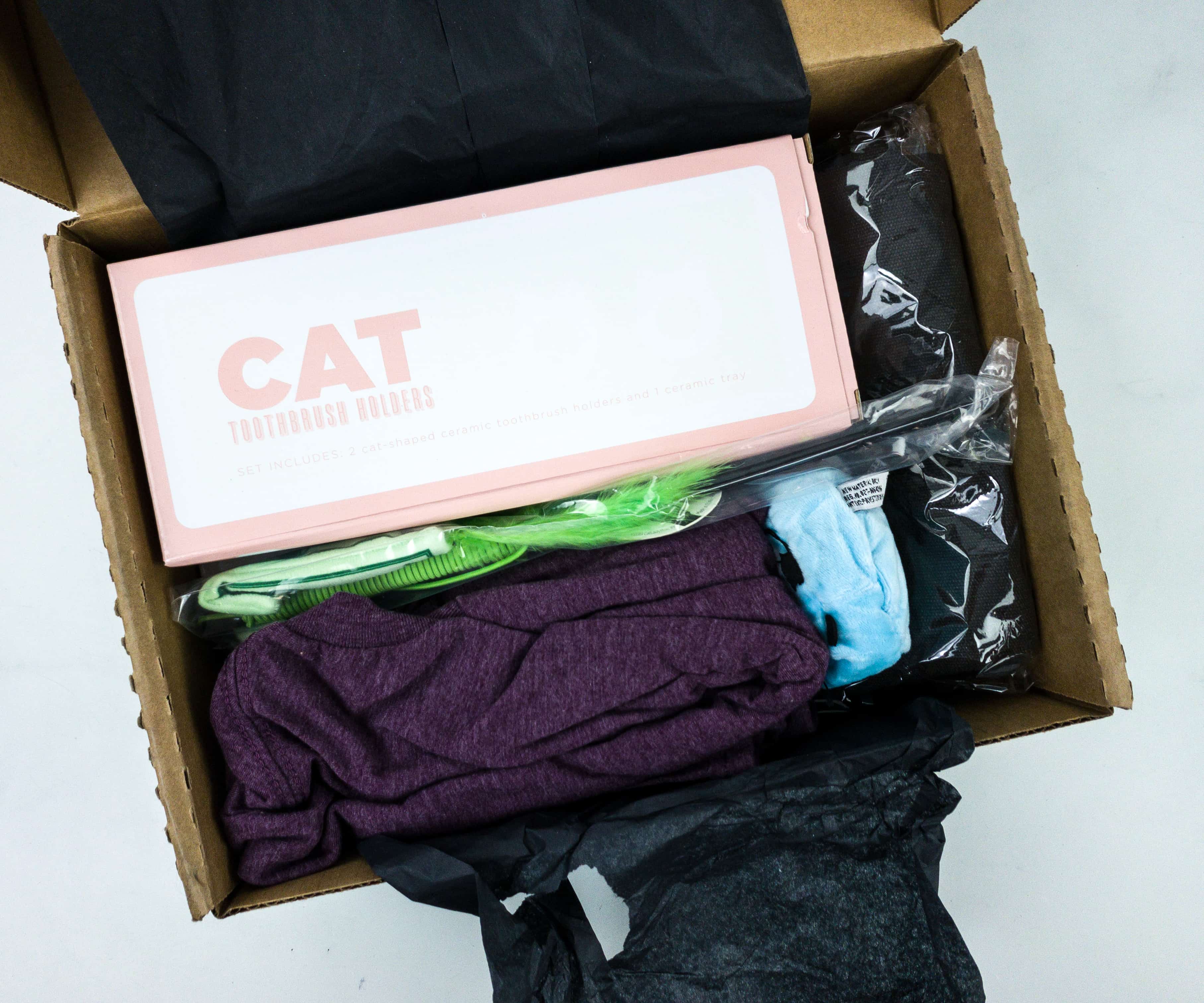 The box is full of cute stuff!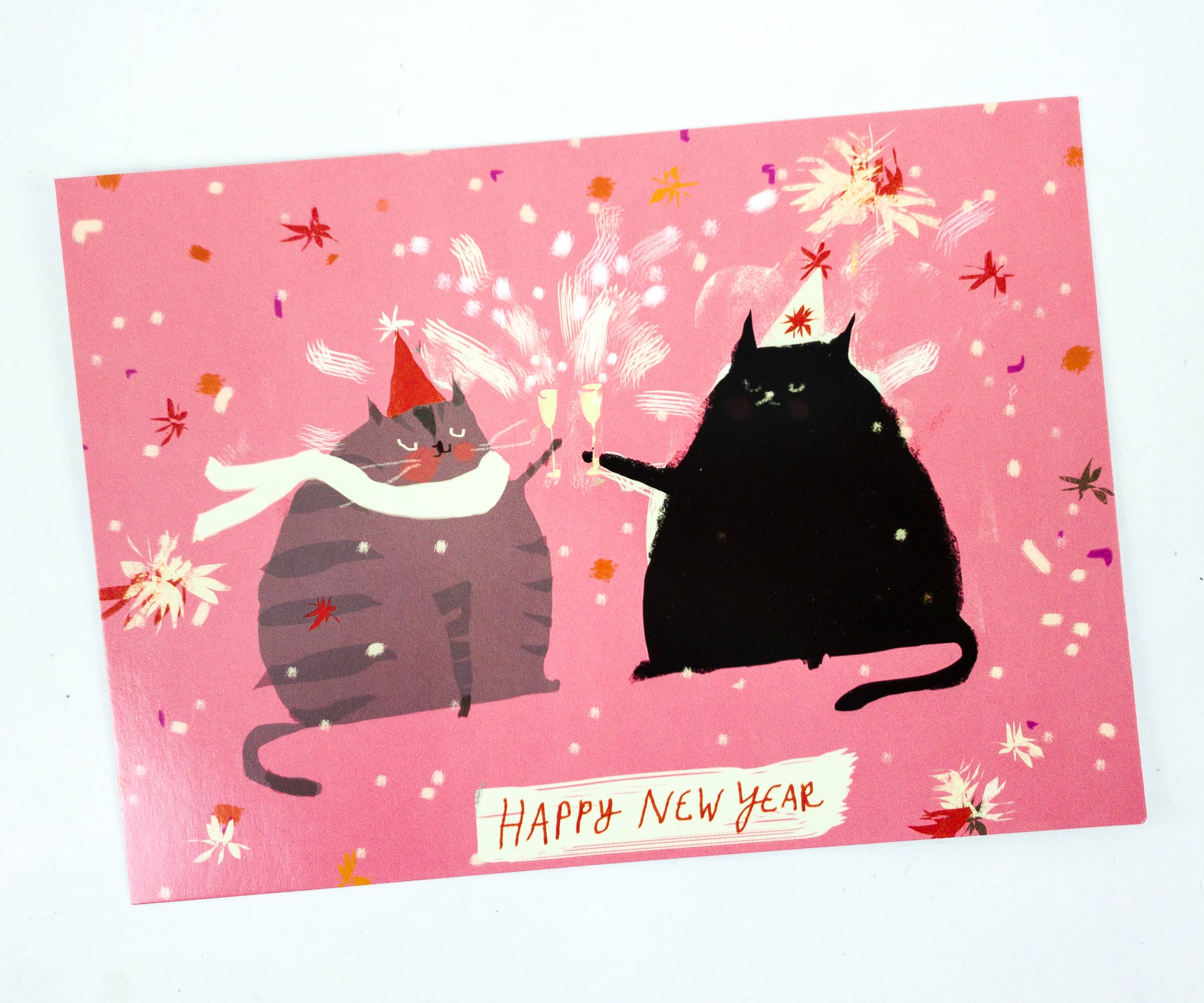 The information card features a cute cat artwork by featured CatLady artist Jamie Shelman. The artwork is called "Happy New Year"!
At the back, there's a list of all the items in the box with their retail value and a brief description. The January 2020 theme is Mew Year's Resolutions!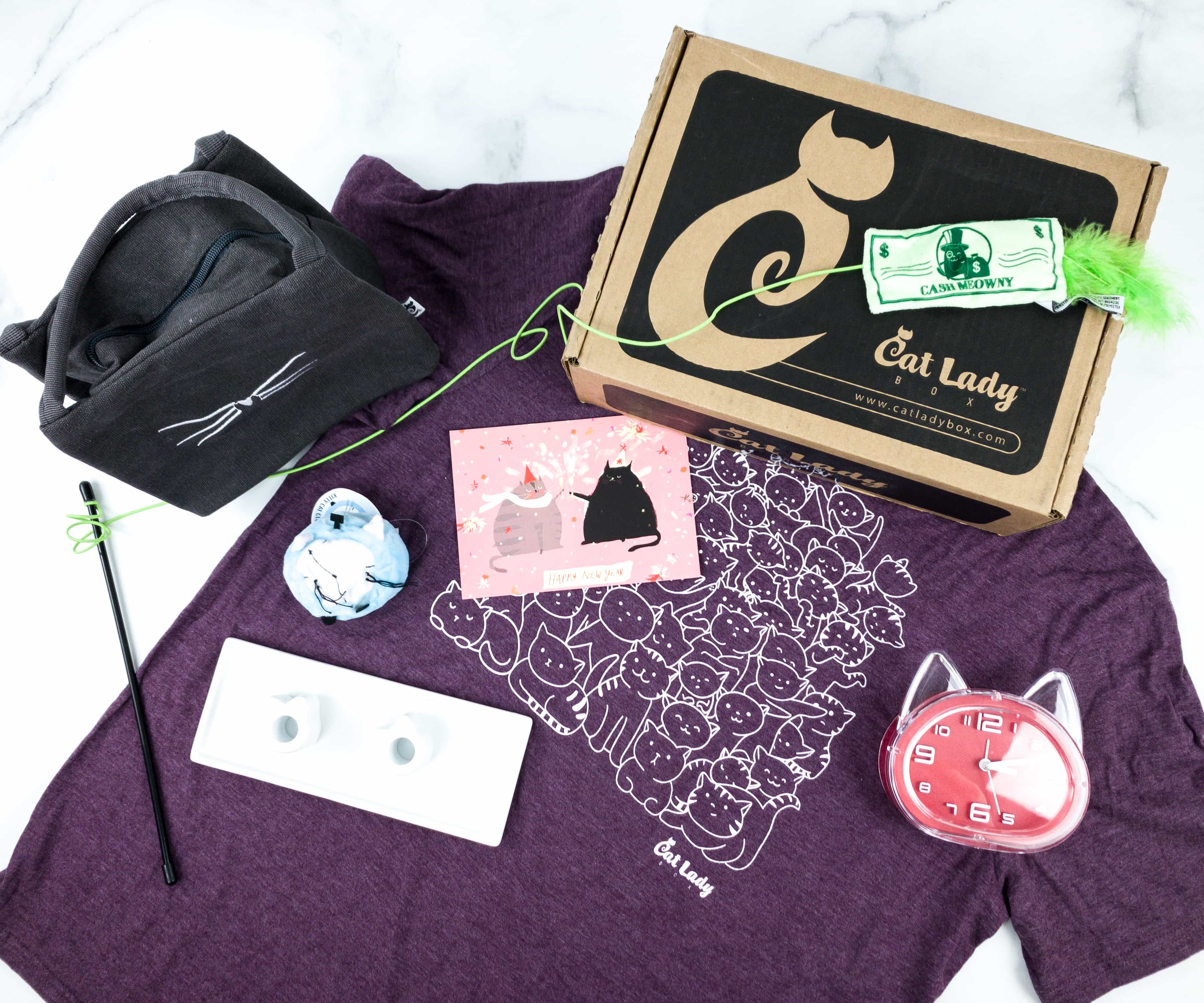 Everything in my CatLadyBox!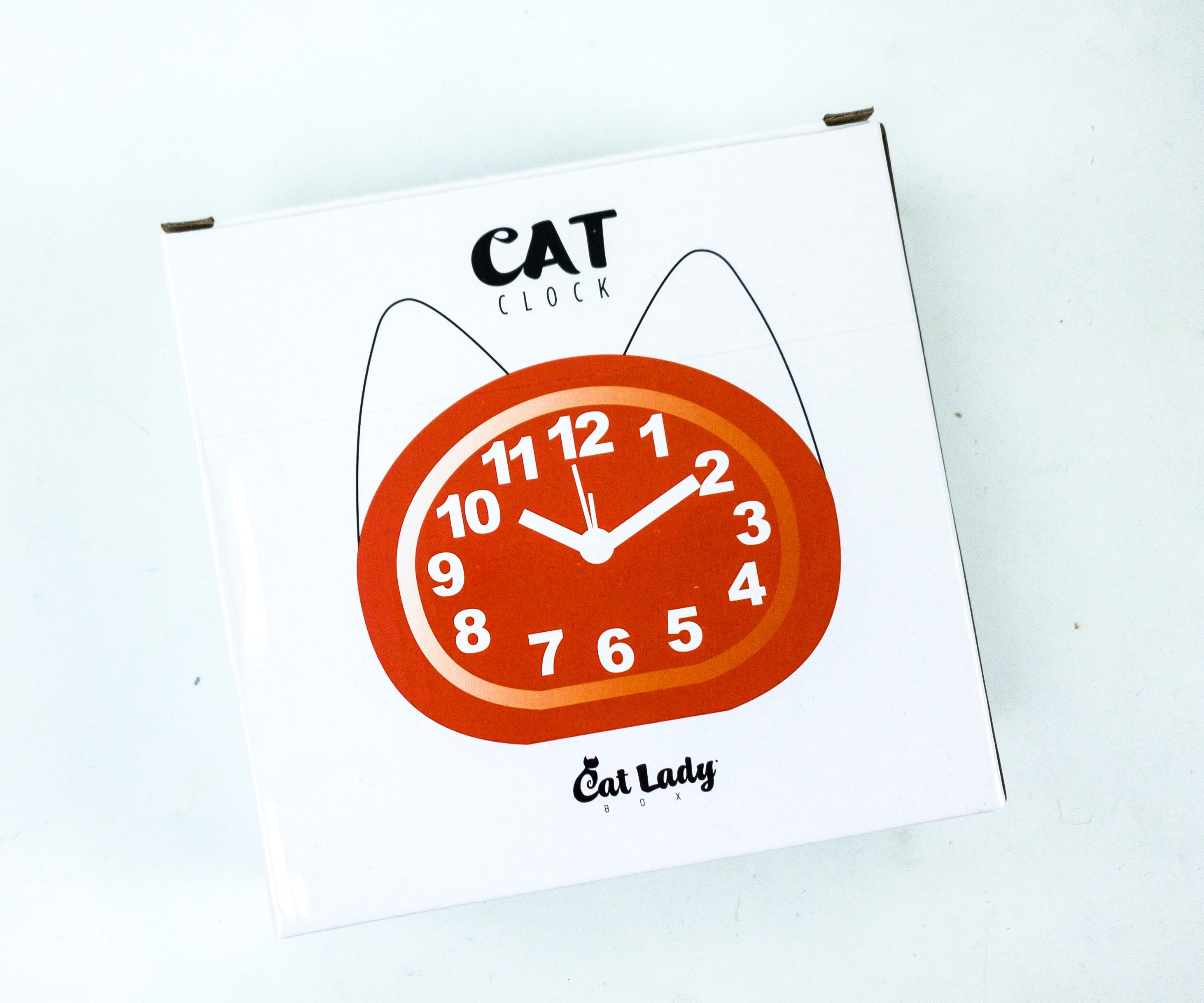 Retro Cat Clock ($18.99) If one of your "Mew Year's Resolutions" is to wake up early and not be late, this retro kitty clock is for you!
It has the standard controls like your old trusty alarm, with knobs for the minute and hour adjustments, an on/off switch for the alarm, a battery compartment, and a little speaker.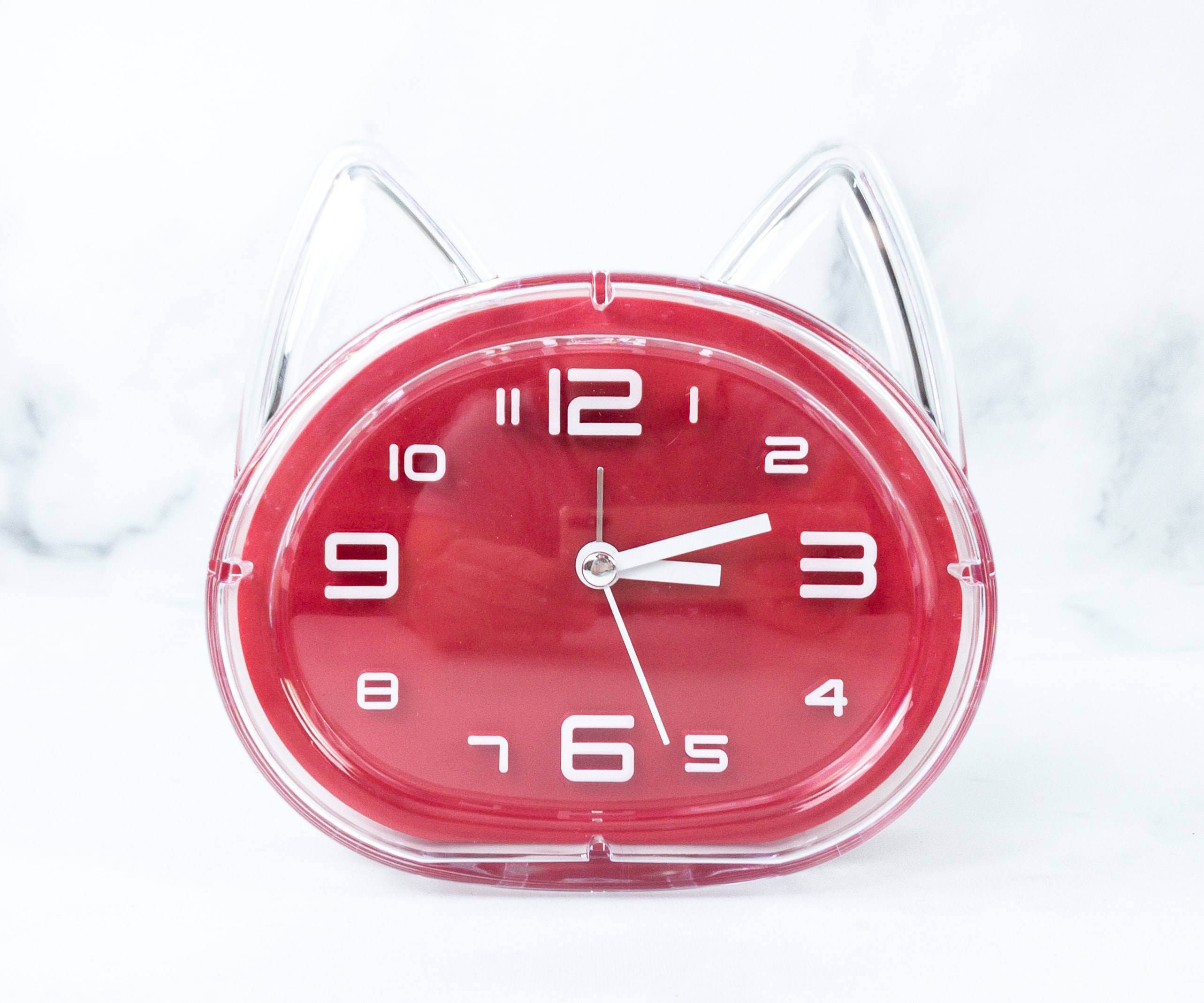 The kitty clock is an analog clock. I love the red face with white prints on and the inclusion of two adorable clear ears!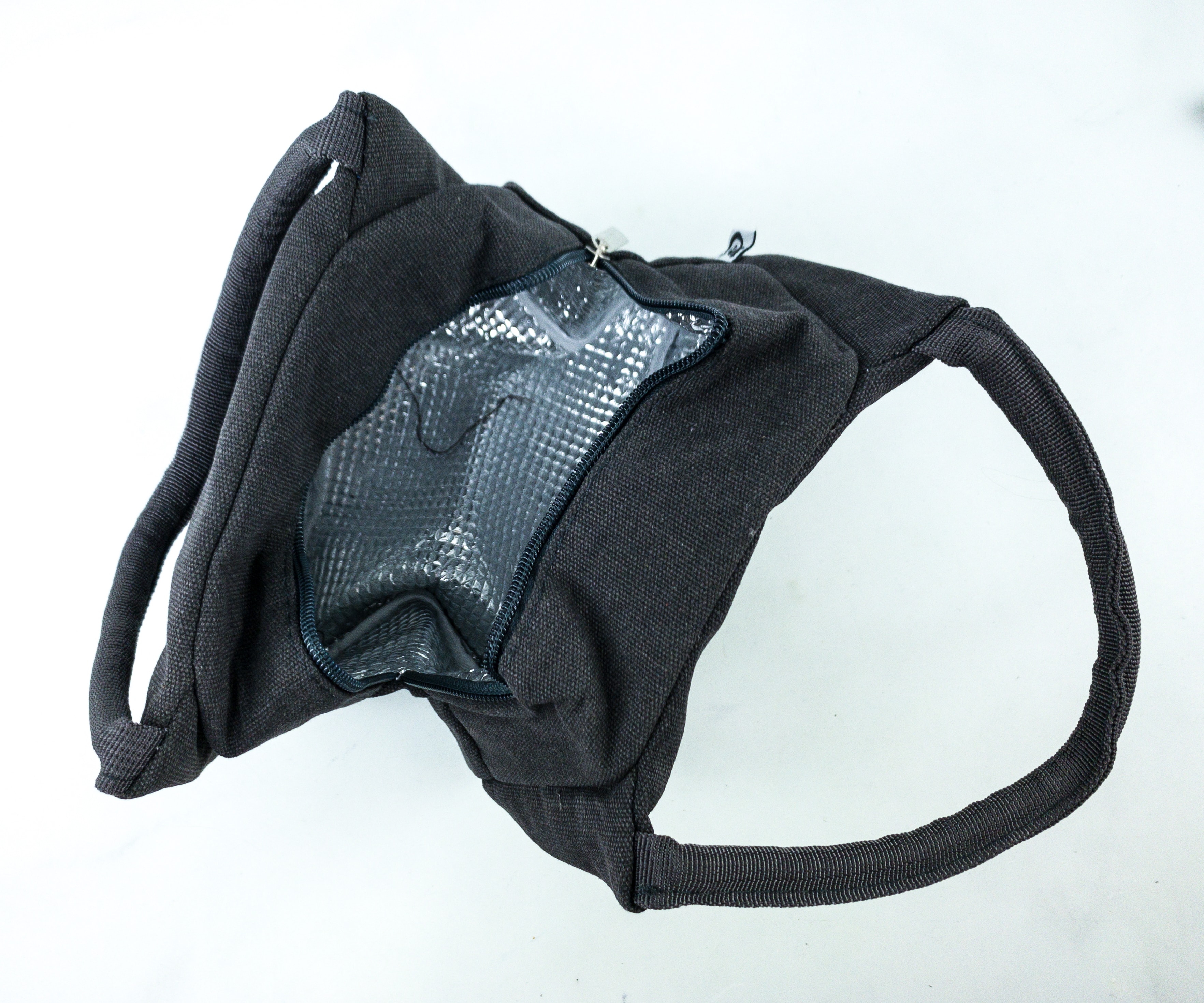 Kitty Whiskers Lunch Bag ($18.99) One easy way to save money for the New Year is to pack your own lunch or snack that you could bring to work. This kitty lunch bag is just perfect for that purpose!
You know it's a kitty when you see that cute heart-shaped nose and some whiskers!
The bag has good insulation so you can keep your food fresh and hot! It comes with a zipper enclosure and handles so you can easily carry it!
Kitty Cat Clock Catnip Toy ($5.99) For the kitty, they included a cat clock toy with catnip! Your kitty will enjoy rolling with it!
Cash Meowny Catnip Wand Toy ($5.99) Another catnip-infused toy is this wand with a feathered bill at the end of the string.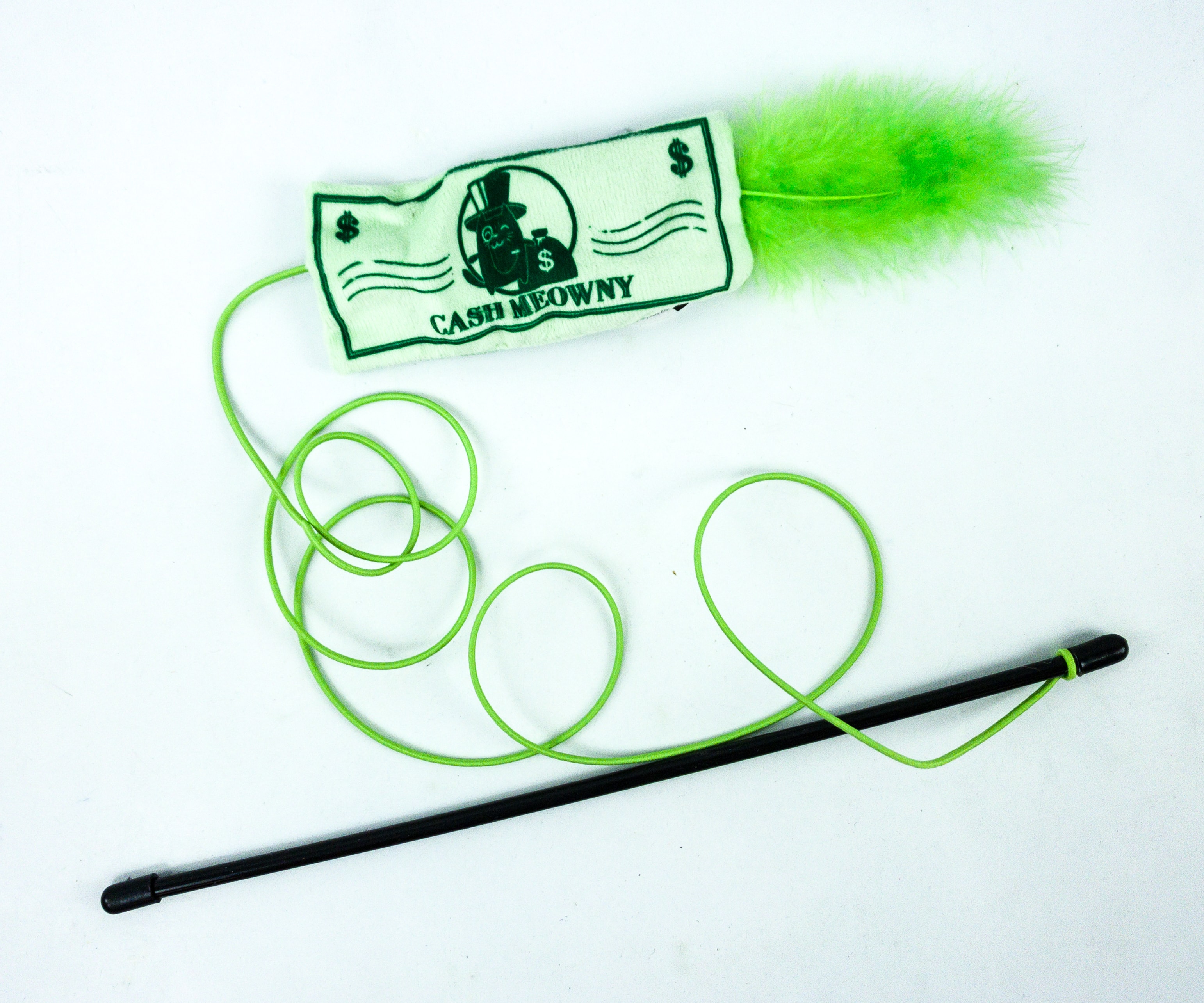 You can have your kitty chase you with it, or play tug!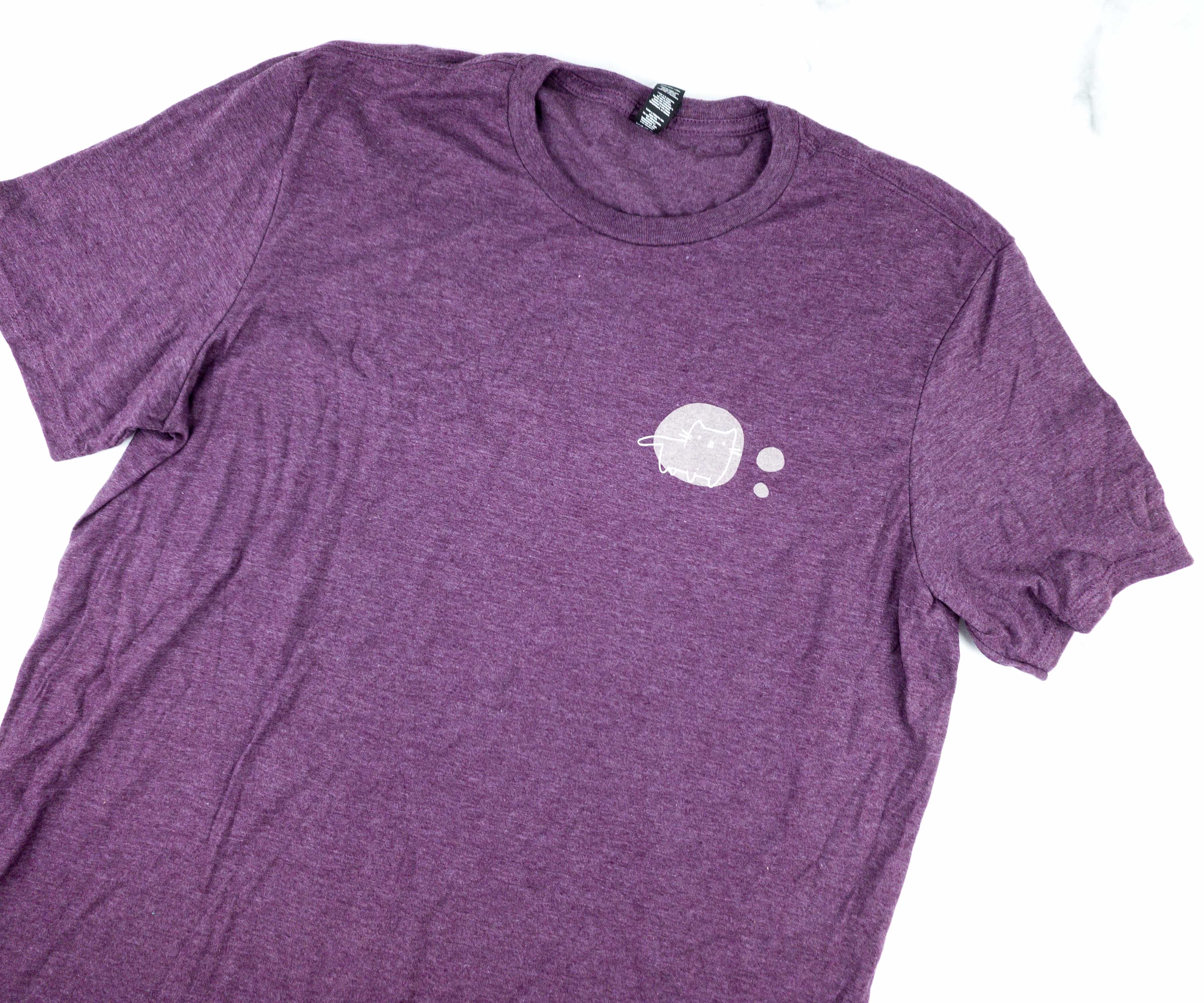 All the Cats Soft T-Shirt ($22.99) The shirt came in a purple color and I'm loving it. There's also a little kitty printed on the upper-left chest part of the shirt.
The kitty looks cute, but isn't it lonely? Well, it still looks adorable.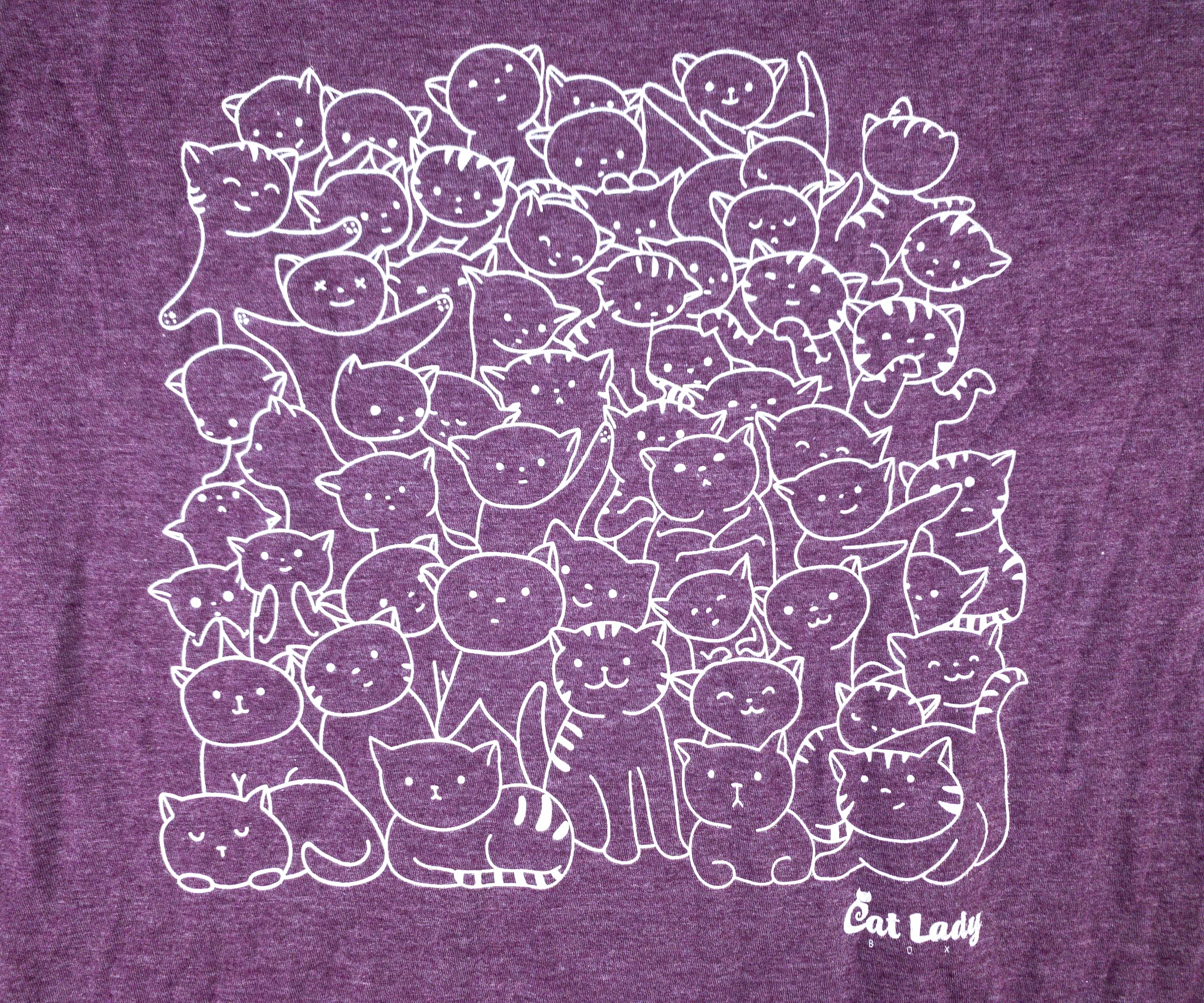 I turned the shirt around and see what I found! More cats! It's a bunch of them doing different poses and expressions! It totally is the best meow-tivator for cat lovers!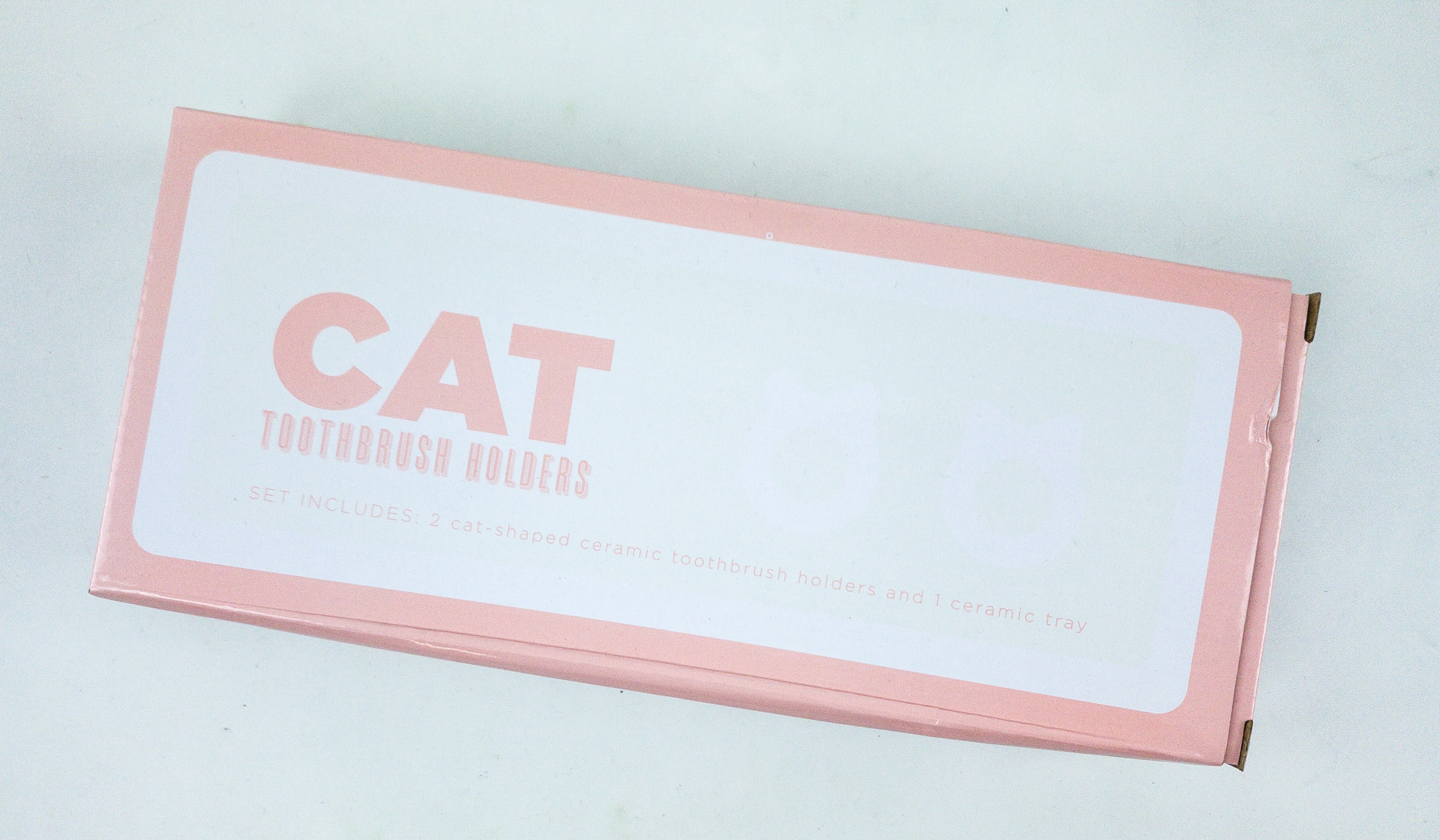 Cat Toothbrush Holders. I don't think this item is listed on the info card. It's a set of toothbrush holders!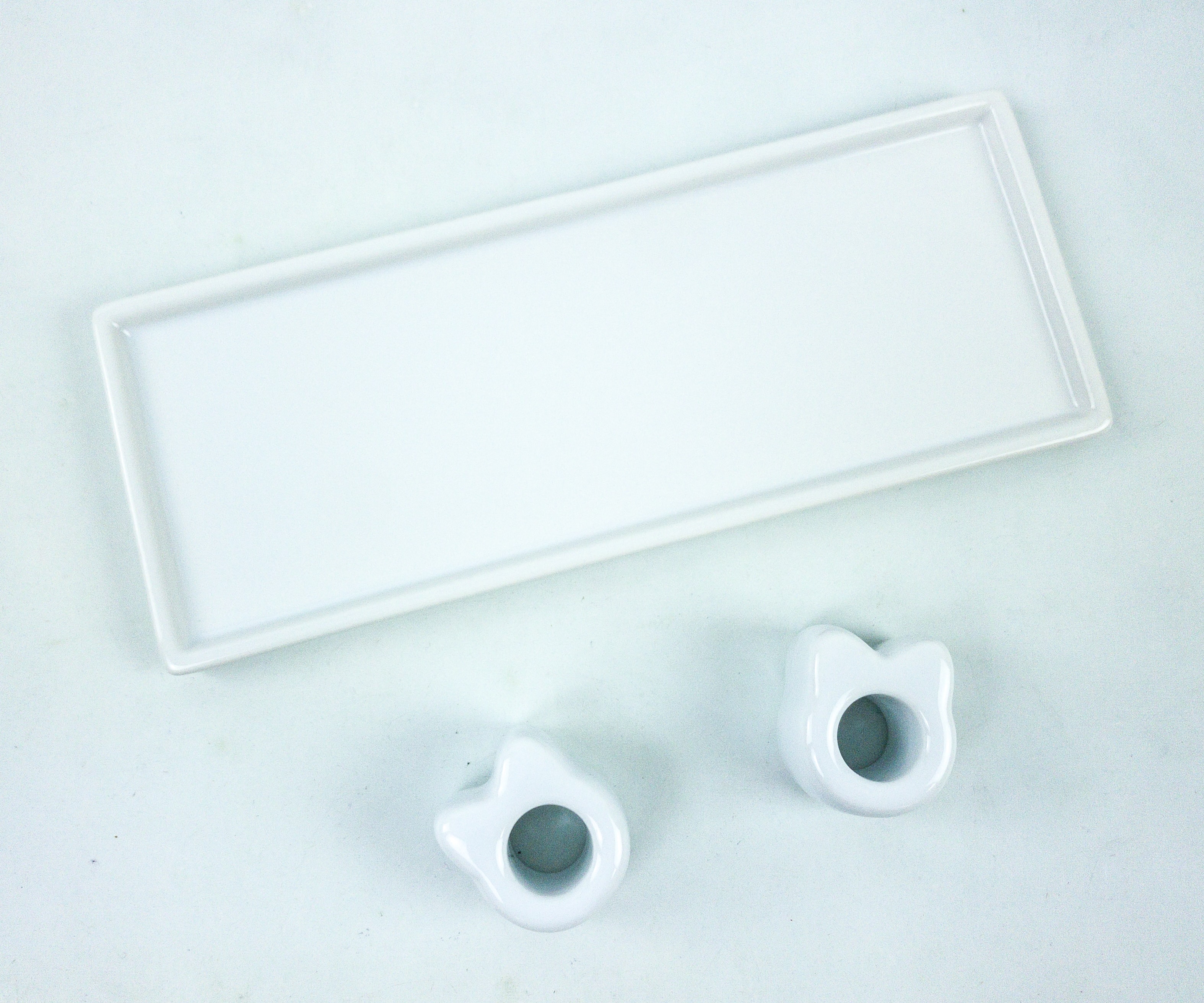 It comes with a cermaic tray and 2 toothbrush stand/holders shaped in kitty heads.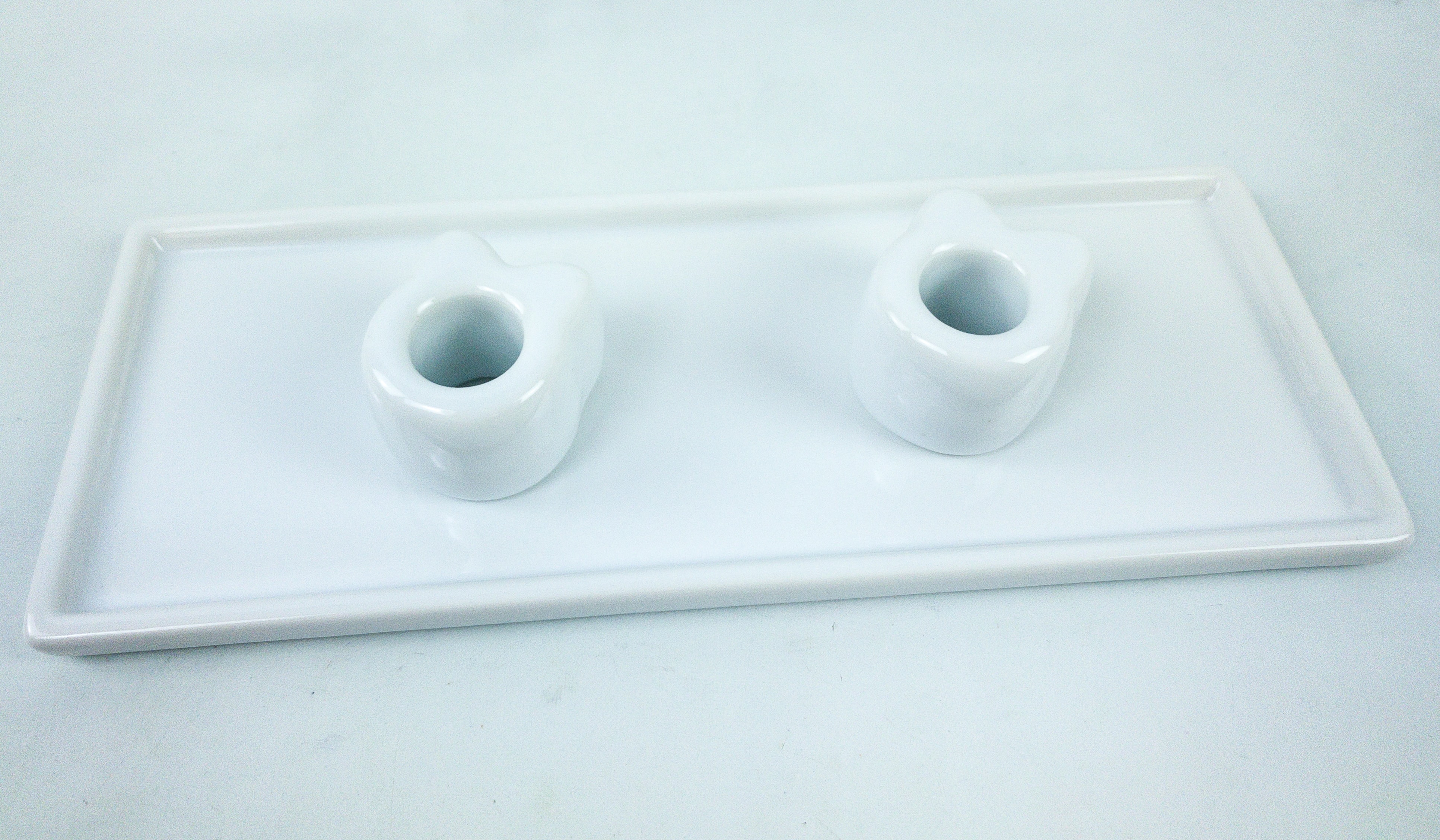 This will look good on the sink. You can place the kitty holders anywhere on the tray and use the other space to hold other stuff like shampoo bottles, toothpaste tubes, and more!
It's an A-meow-zing Mew Year with CatLadyBox! I love the inclusions which are also pointing towards following New Year's resolutions! The retro cat clock and shirt are my favorites from this box. I think the toothbrush holders are a bonus, and I'm pretty happy with it. I can say it's a good start of the year, and I hope they will just continue to keep the amazing kitty stuff coming!
What do you think of this month's box? Does your cat give 2 paws up?