Cairn is a monthly subscription box (or bag!) for those who love spending time in the outdoors. Each month, you can expect to receive 3-6 cool products that will help you enjoy your time in the outdoors even more. Subscriptions cost $29.99 each month, but the cost goes down with longer subscriptions. Shipping is free for US subscribers and $5 to Canada.
Cairn promises that the total retail value of the items in each box will exceed $50, with a mix of gear, apparel, food, skin care, and emergency tools. If you complete the subscriber profile, the box will be curated to best match your outdoor lifestyle. As such, most months will see a variation of boxes, while there may be some months when everyone will get the same thing.
DEAL:  Use code TRAILHEAD to get the Trailhead welcome box your first month!  See the review of the Trailhead Box!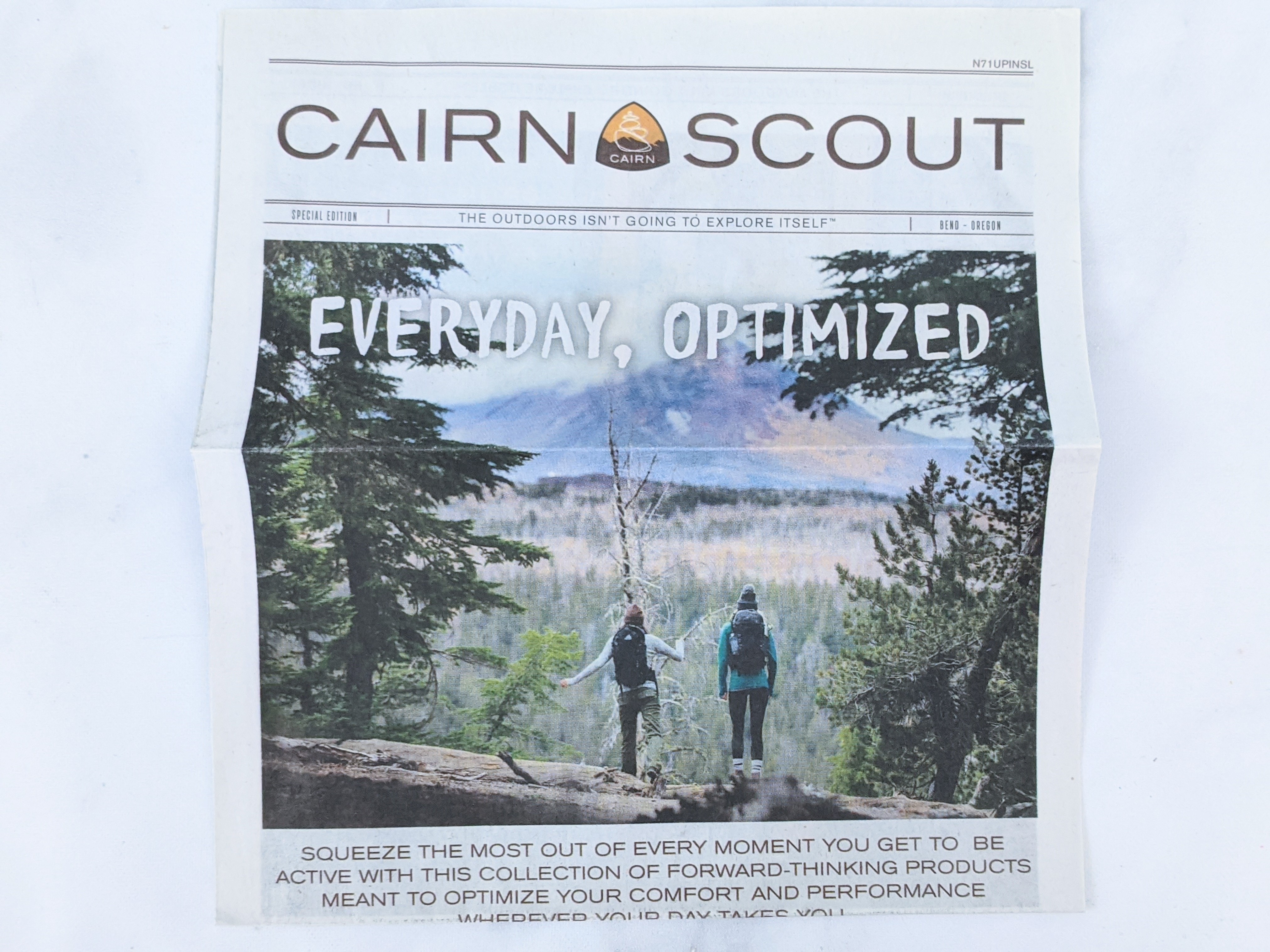 Every month, you receive a newsletter with some information and discount codes to the products included in this month's collection. This month's theme is Everyday, Optimized and this collection will bring products meant to optimize your comfort and performance.
We get full information about the items included in the box.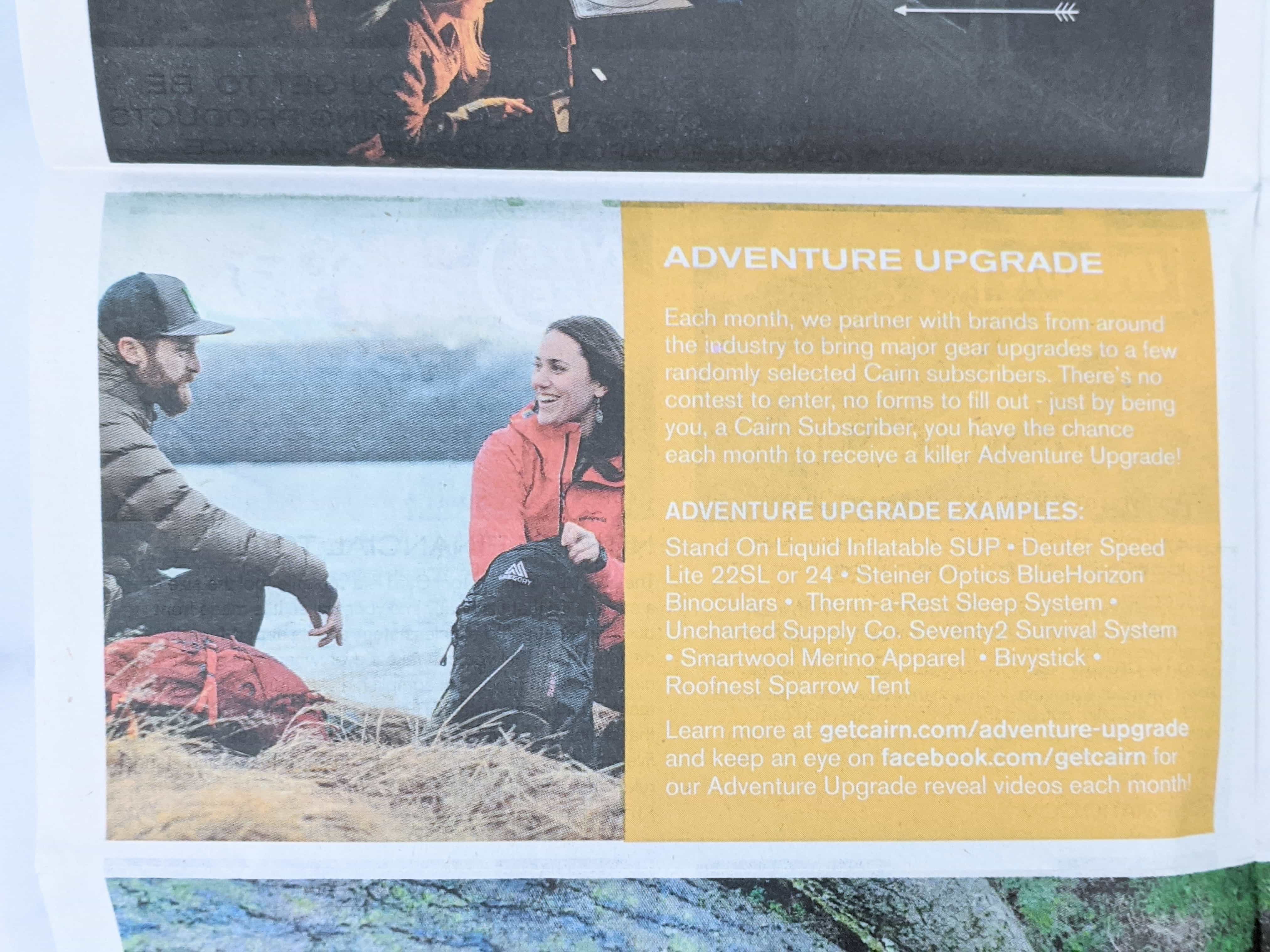 Every month, some lucky Cairn subscribers will be randomly selected to win an upgrade. All you have to do is being a Cairn Subscriber!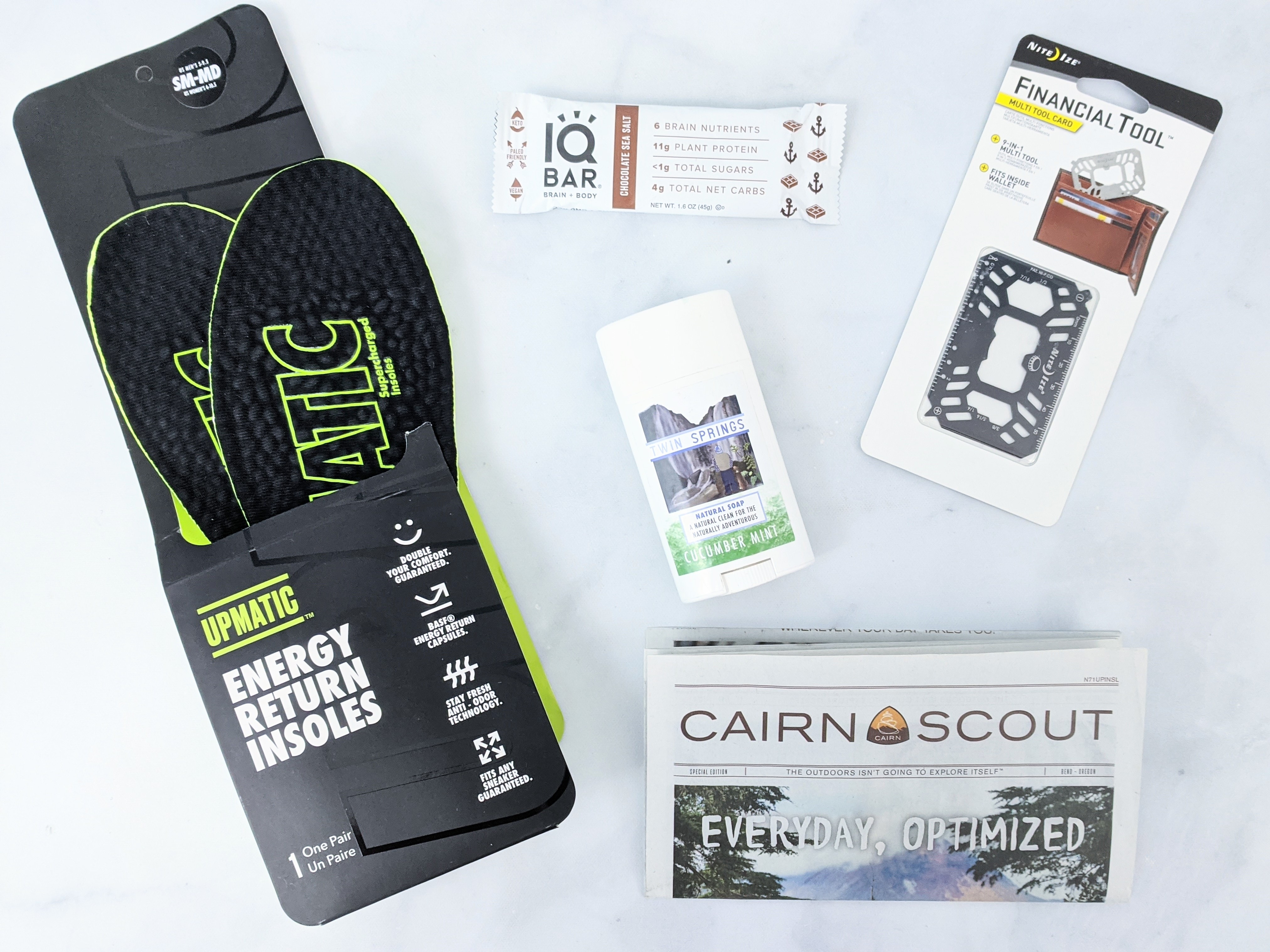 Everything in this month's envelop.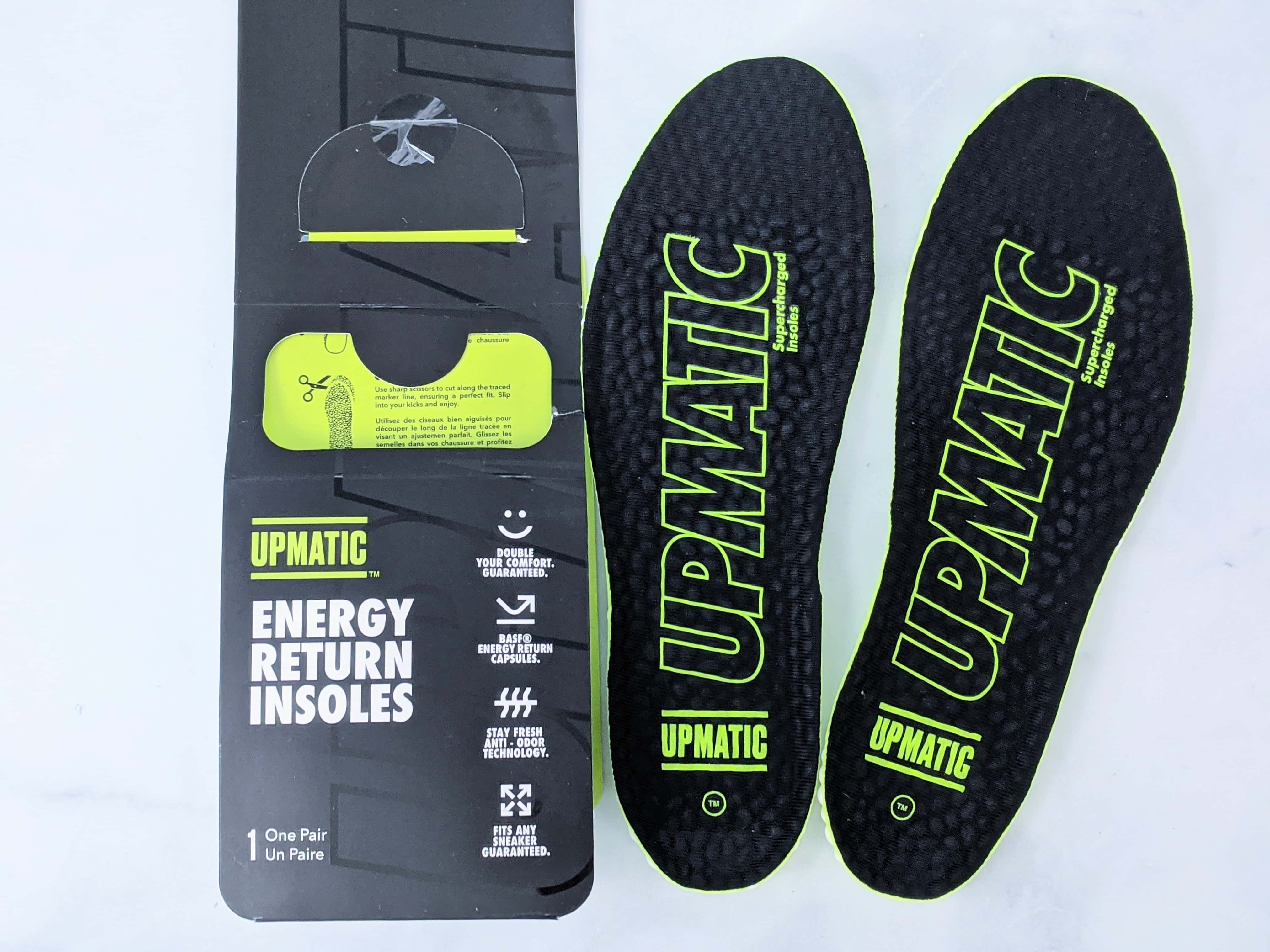 Upmatic Energy Return Insoles. These customizable insoles were made to give you more bounce, comfort, and stamina. You can cut them to fit any sneaker, and they have anti-odor technology.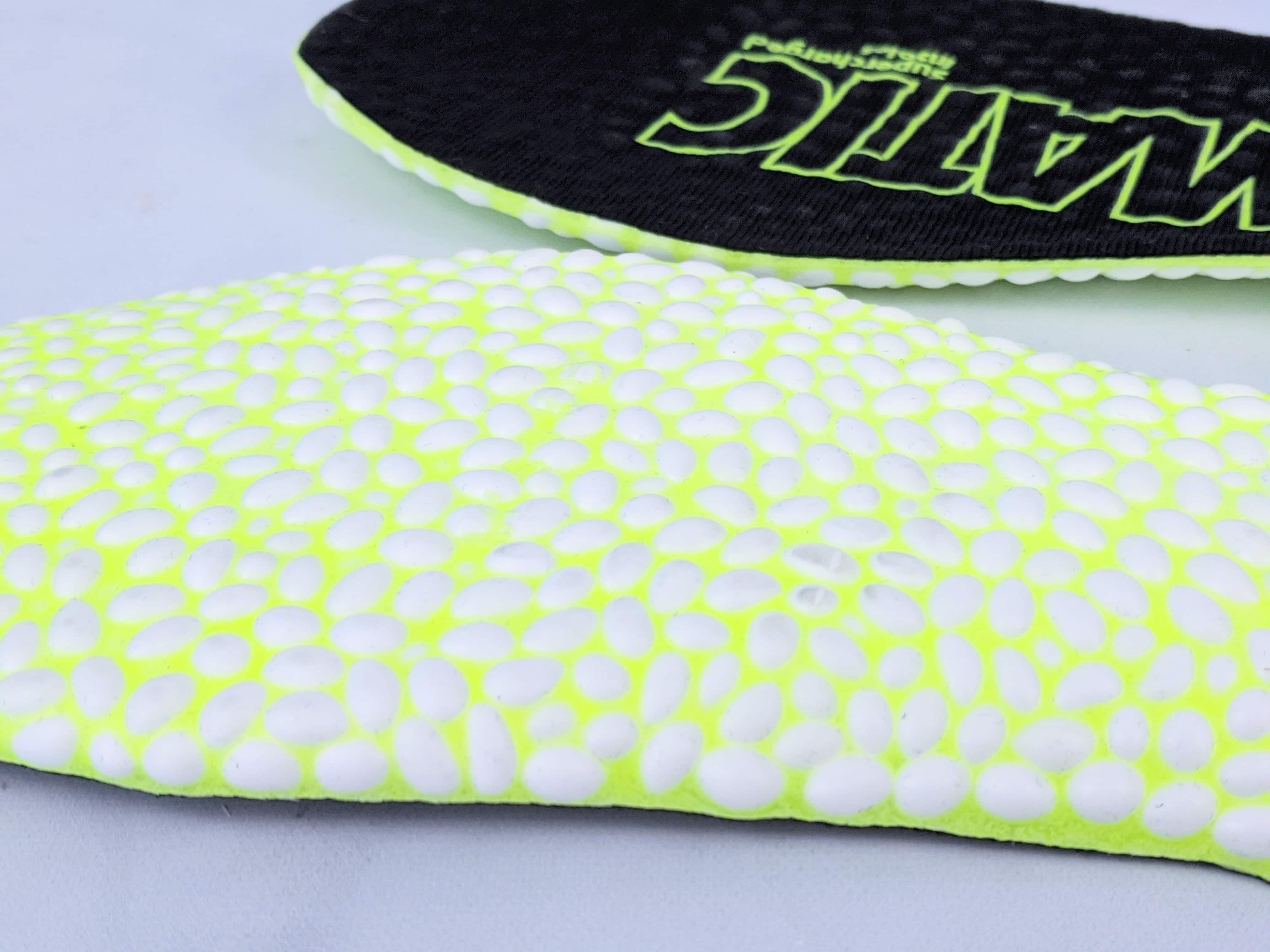 They are quite thin with multiple capsules that give you that bounce.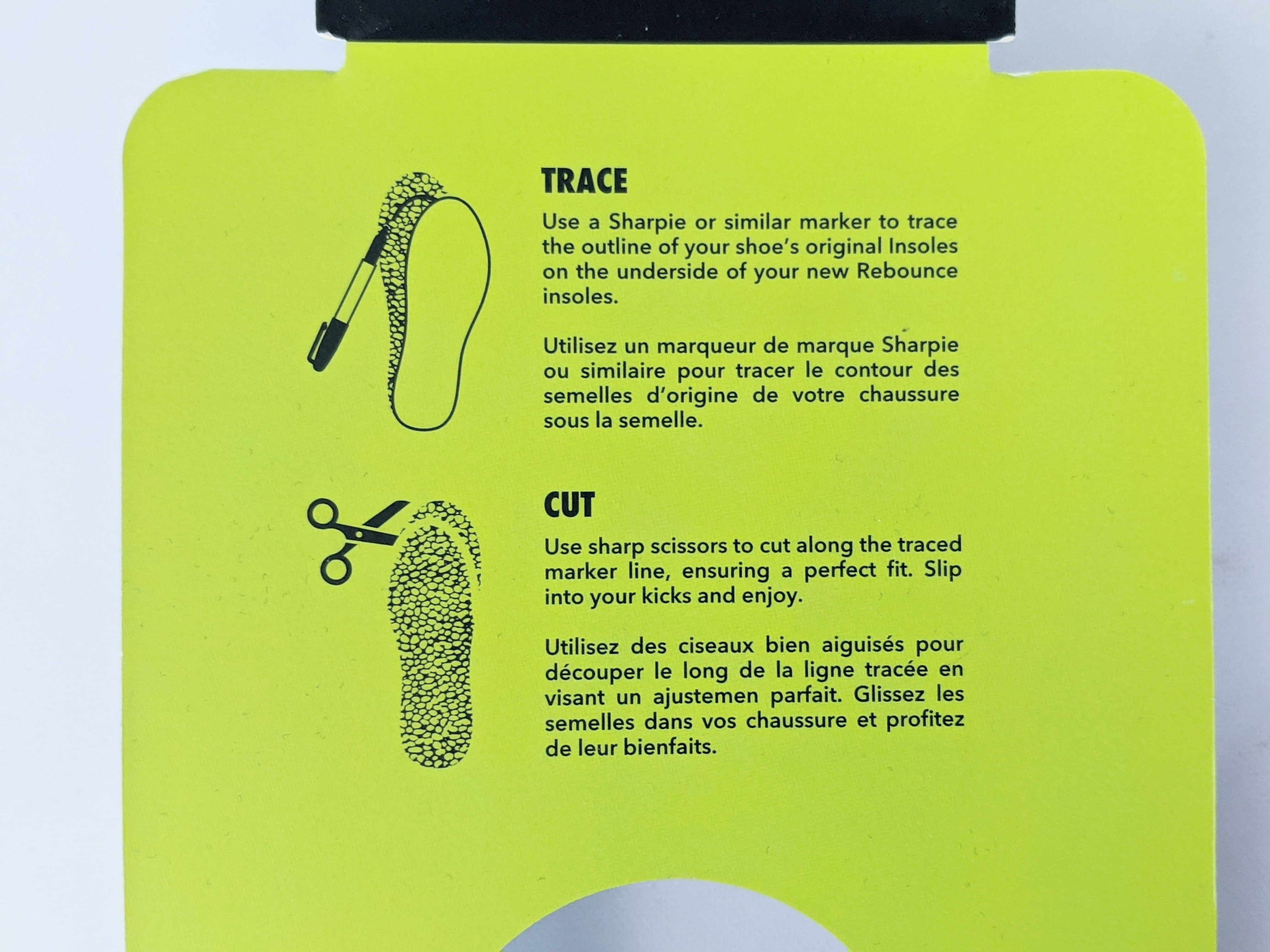 To customize them, you just have to use your shoe's original insoles as a template.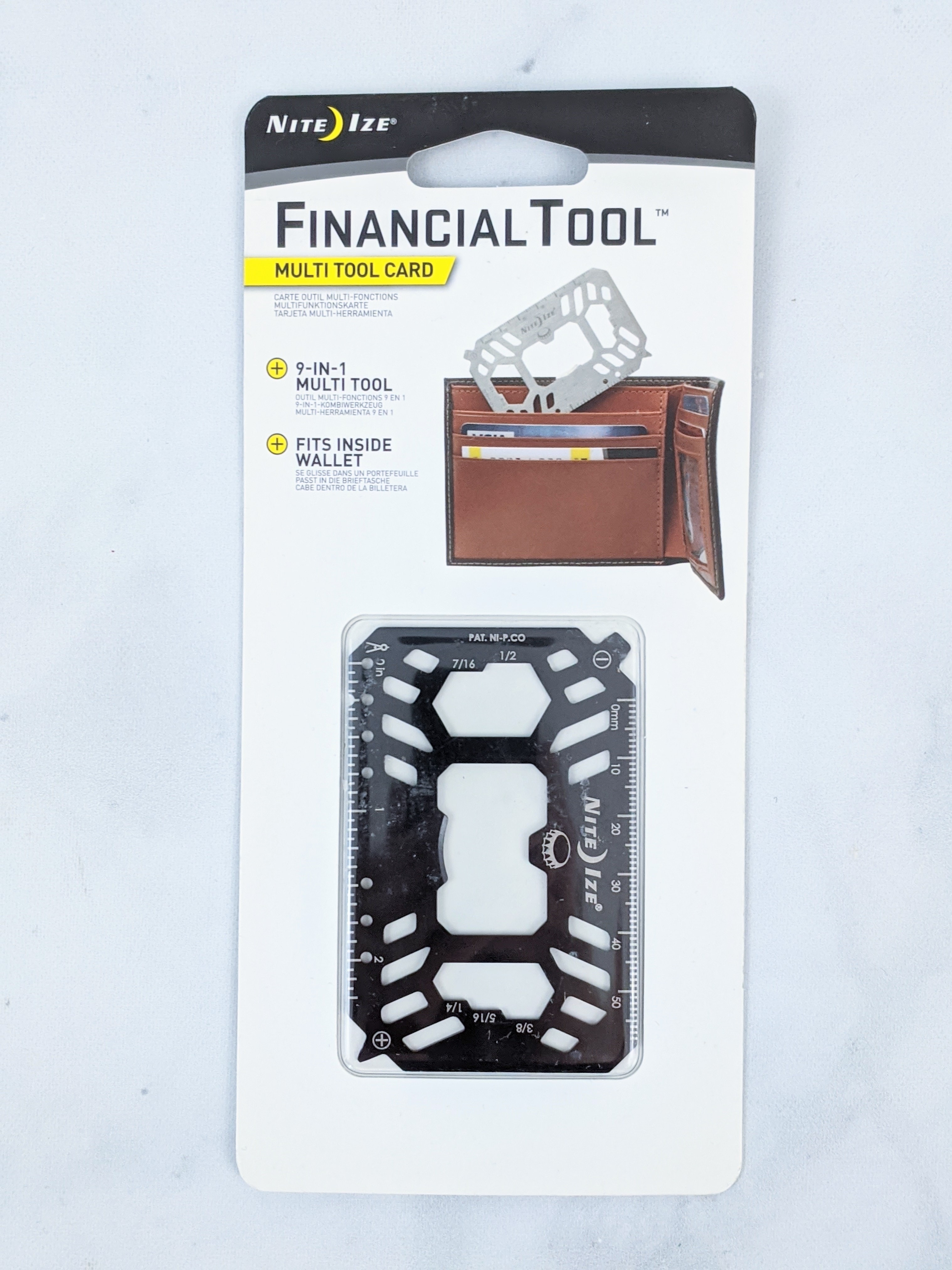 Nite Ize Financial Tool Multi Tool Card. This multi tool can do a lot, while being the size of a credit card and barely any thicker.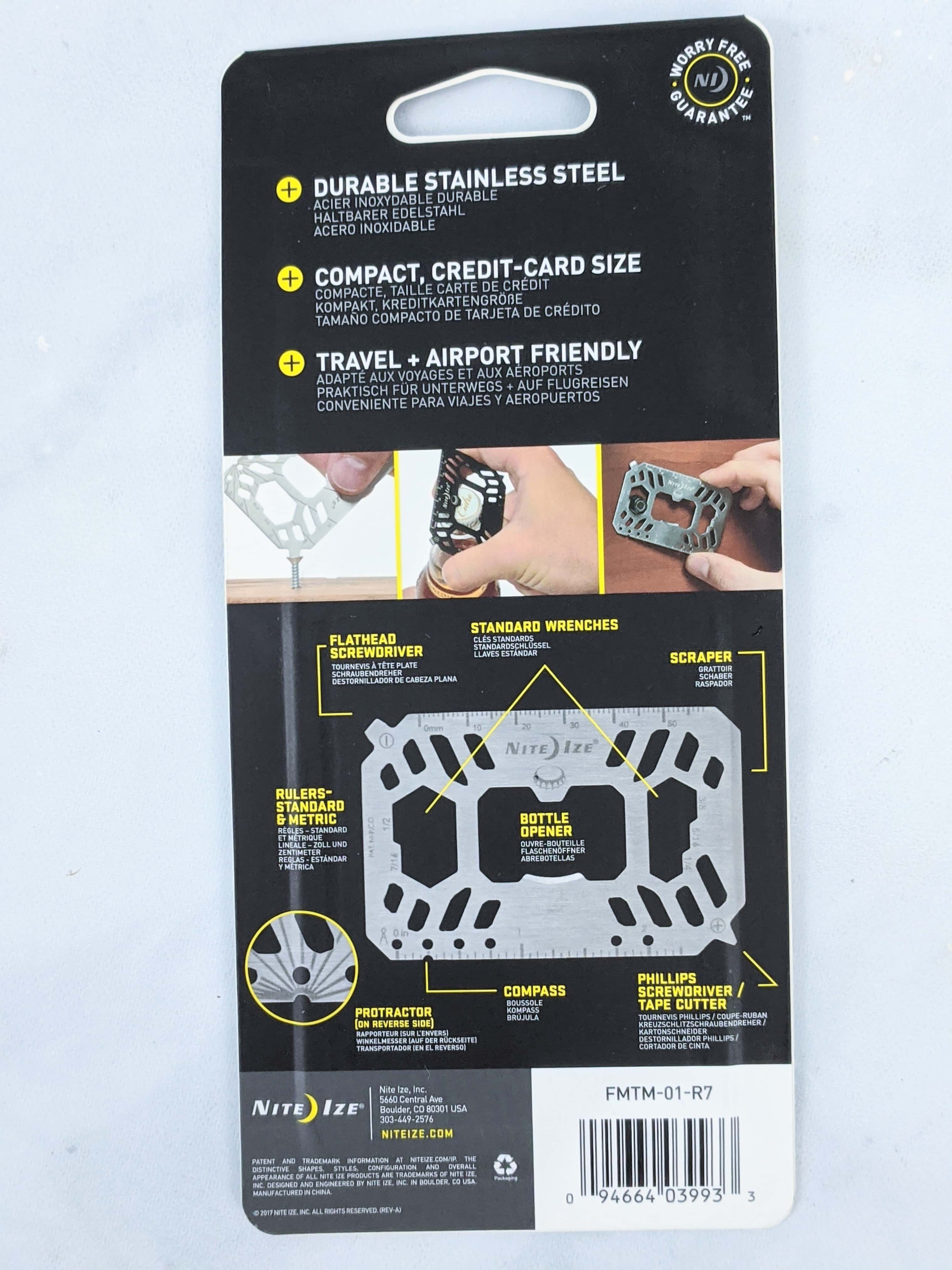 It's made of stainless steel and can be used for things such as bottle opener, wrenches, rulers, screwdriver (flathead and phillips), scraper (I love this function for when we have to get in the car after an ice storm. So many cards have been sacrificed.)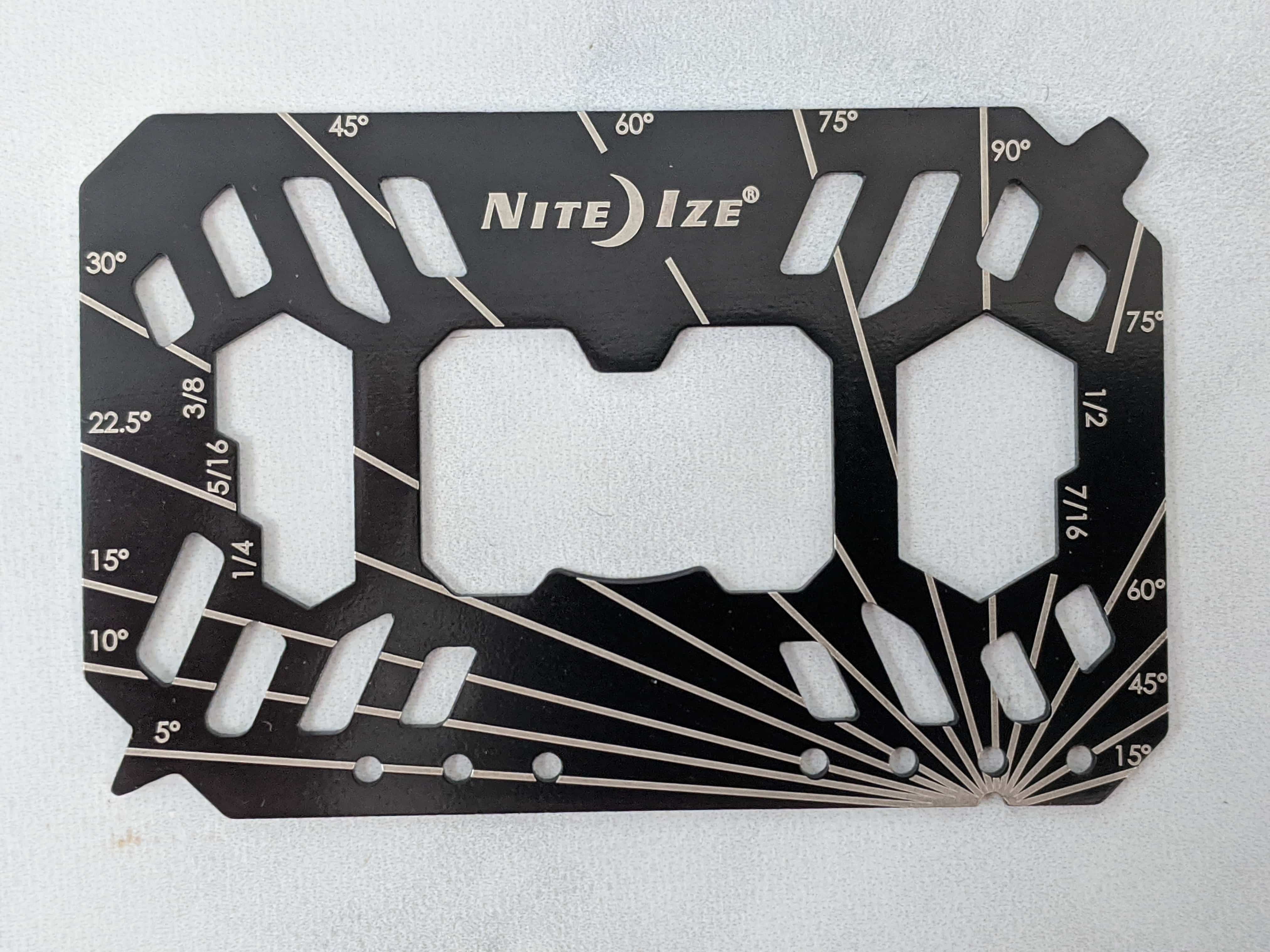 It also has degrees on it to quickly read a map.
Twin Springs Natural Soap – Cucumber Mint. At first, I thought it was deodorant as the soap is contained in a very similar dispenser. It's perfect for traveling, and it smells really good.
IQ Bar Chocolate Sea Salt. Keto, Paleo Friendly and Vegan, this bar is made with clean ingredients and contains 11g plant protein and 4 g of carbs. The Brain nutrients are : Lion's Mane, MCTs, omega-3s, flavonoids, vitamin-E, and choline.
This was a nice box with items that I don't feel like they fit together, but they are all very useful. The insoles will be well needed when I'll get my running shoes out in the spring, and my husband has already claimed the multi-tool card. The soap was surprising, but it'll come in handy in my next travel.
What did you think of this month's Cairn box?