Butcher Box is a subscription box service that delivers premium quality meat for $129 per month. Each box comes with a selection of meat (about 15-20 meals worth) that has been carefully cut and prepared. The Butcher Box brings back that unique experience you get when you visit your local butcher shop. Their specialty is 100% grass-fed beef, but they also provided mixed subscription options. You can also have the box delivered every two or three months depending on your needs.
For this review, we're featuring some of the dishes we made using our items from Butcher Box. This is different from our regular Butcher Box reviews! We hope it gives you some great ideas what to make with your Butcher Box goodies!
DEAL: Check out the current ButcherBox deal – just use this link to sign up! (Currently the Ultimate Keto Bundle – 2 lbs of salmon, 4 lb pork butt 1 pack of bacon FREE in your first box!!)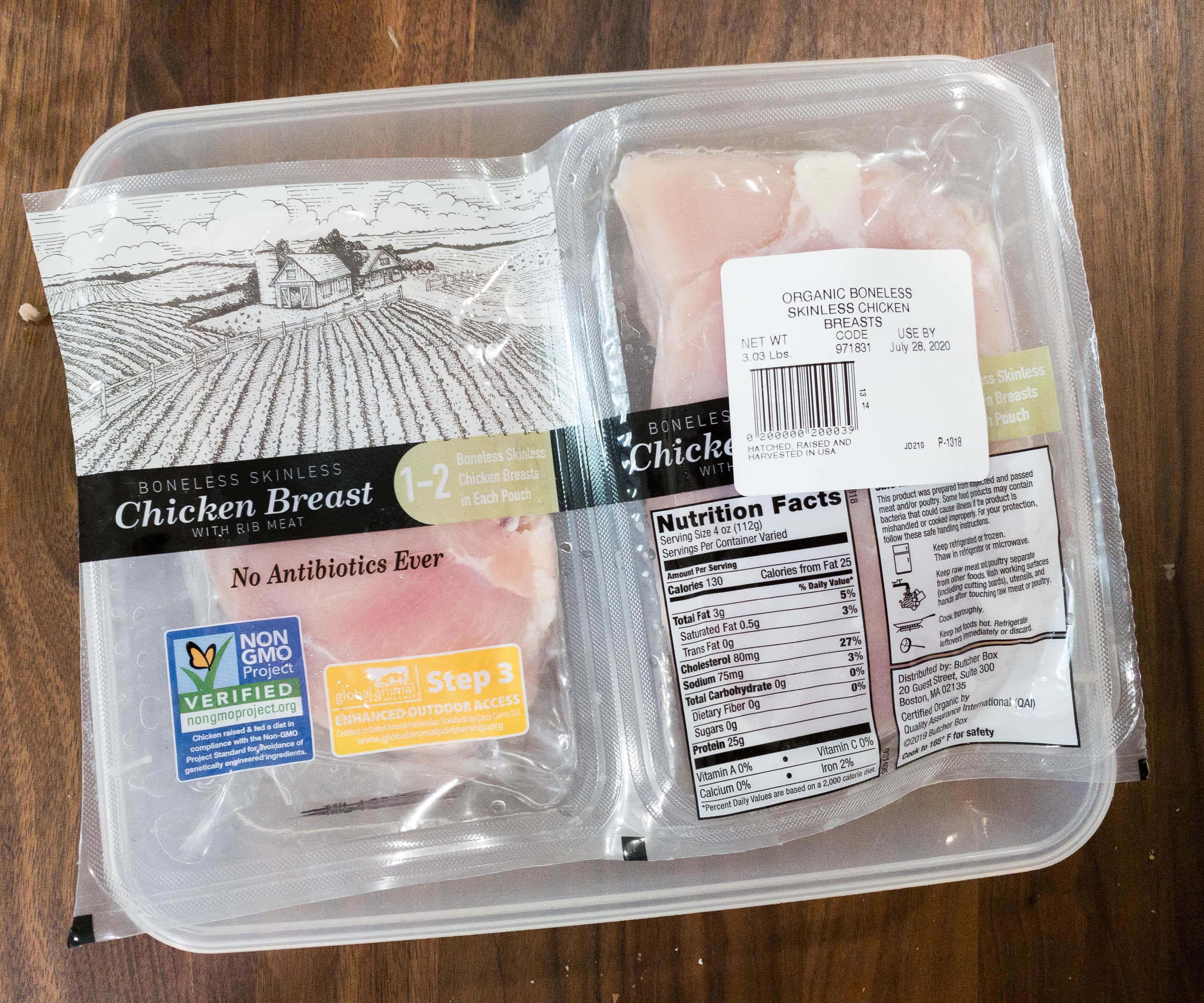 First up, we're using the Boneless Skinless Chicken Breast from the October 2019 Custom Box to make grilled chicken!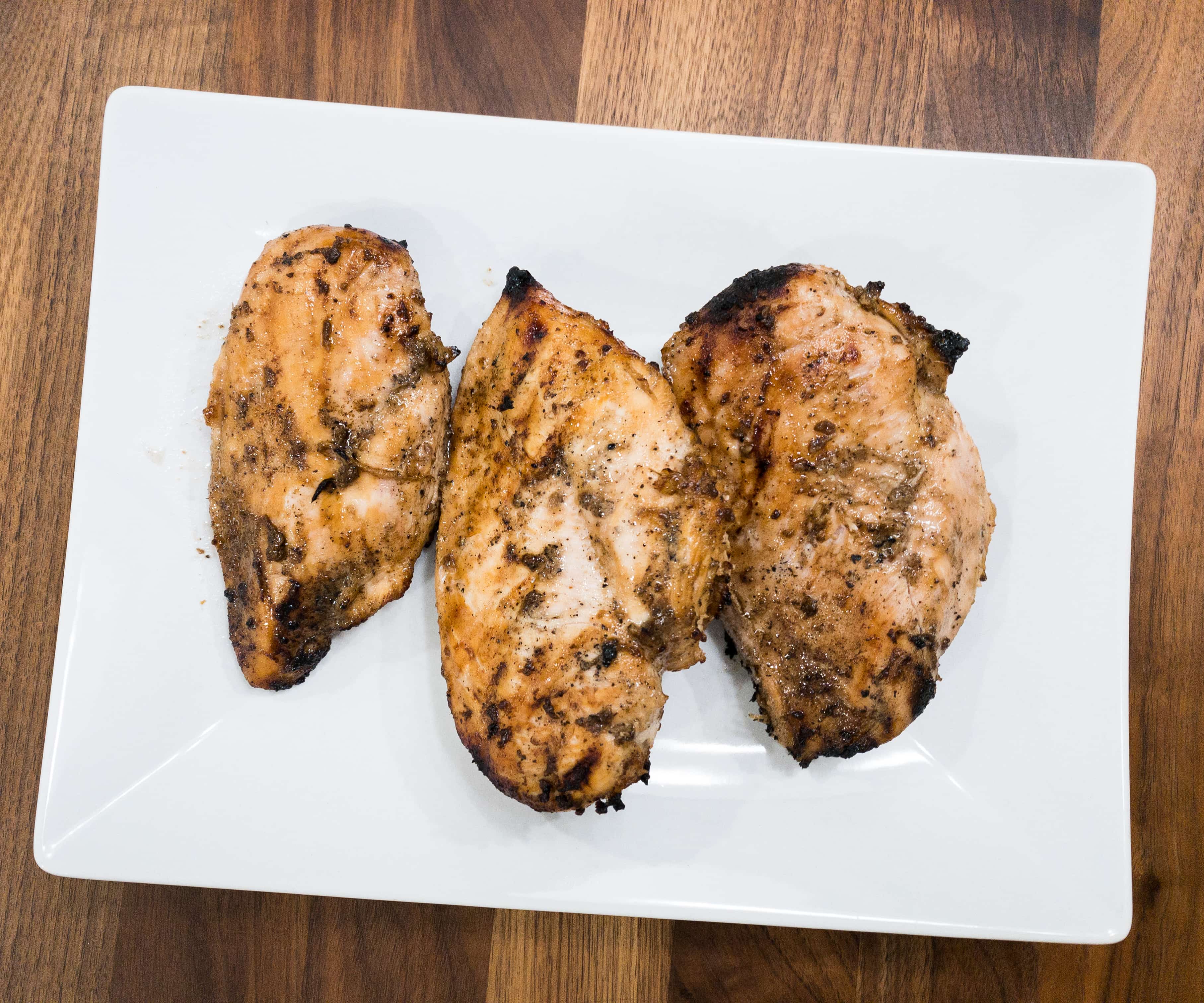 Before grilling, we marinated the chicken meat using an Italian-style dressing. You may also add some salt and garlic powder.
It's better if you'd let it marinate overnight, but if you don't have much time, marinating it for 1-2 hours in the refrigerator would be enough.
We grilled each side of the chicken for approximately 8 minutes and it turned out great!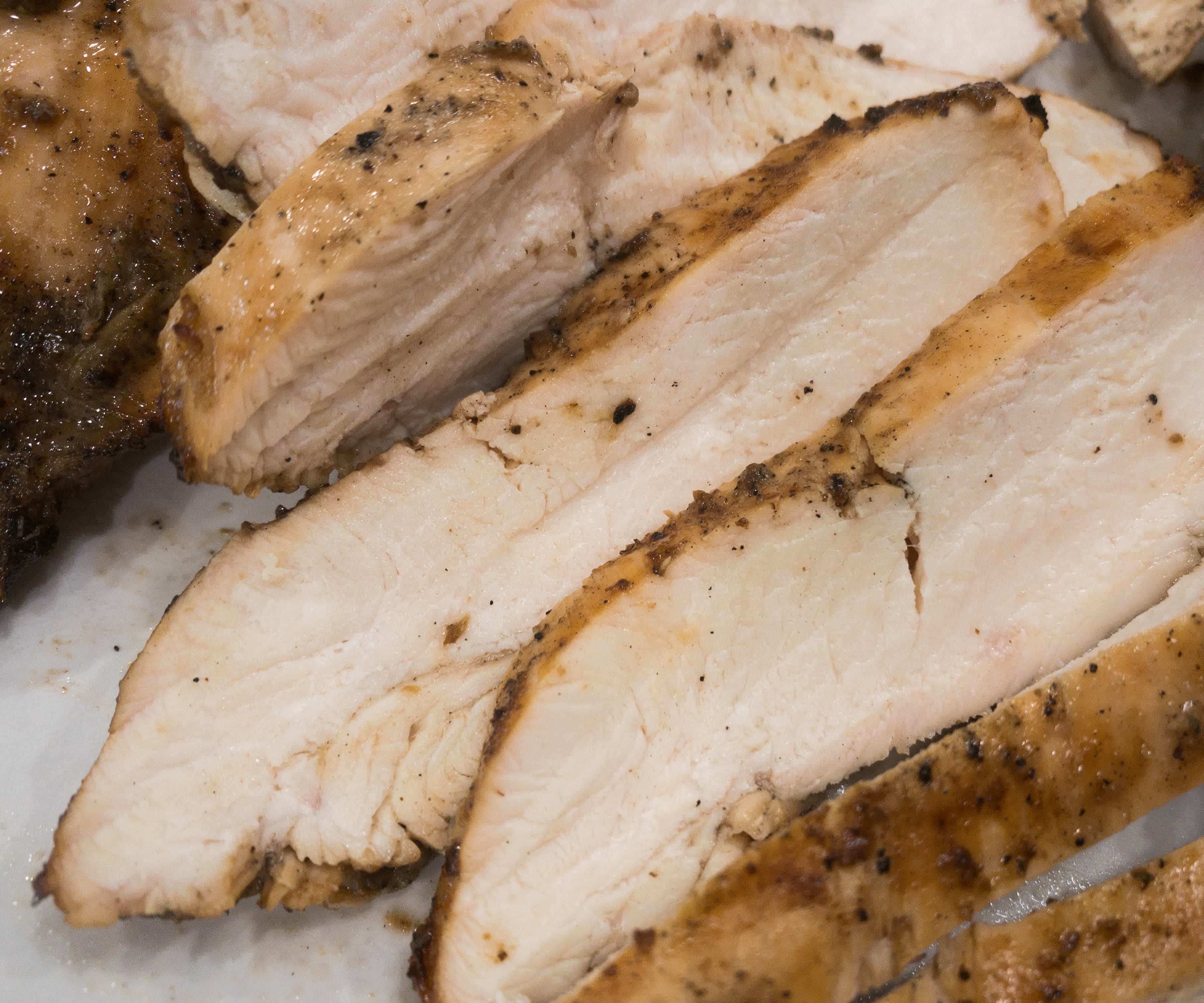 The meat came out really tender and juicy. I'm also pretty satisfied with the marinade that gave the meat a delightful flavor with herbs and spices.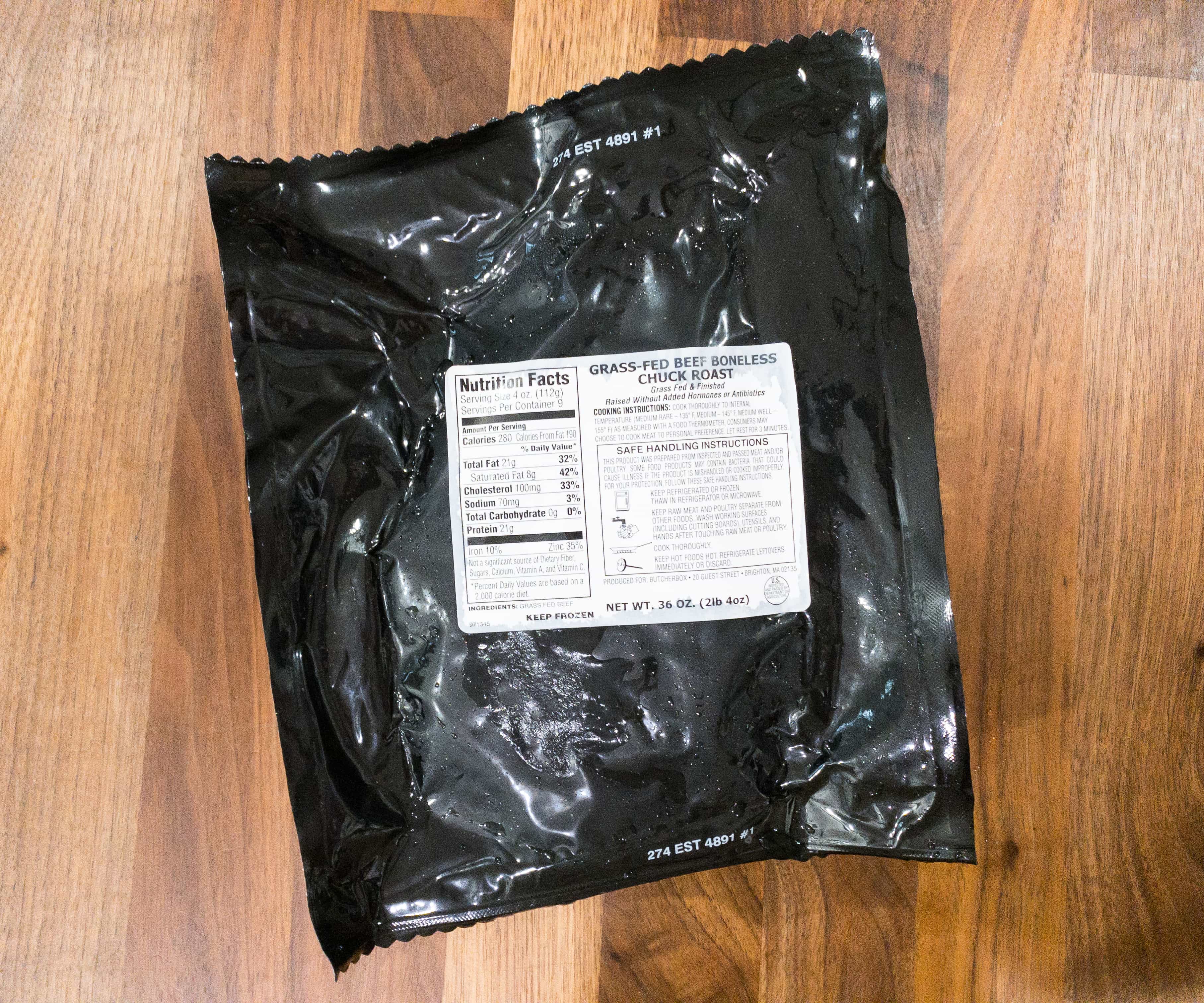 Next up is Grass-Fed Beef Boneless Chuck Roast, also from Butcher Box September 2019 Beef and Chicken Box, and we're using it for Chile Colorado!
It's a boneless chunk of meat, which is low in fat but with a ton of flavor.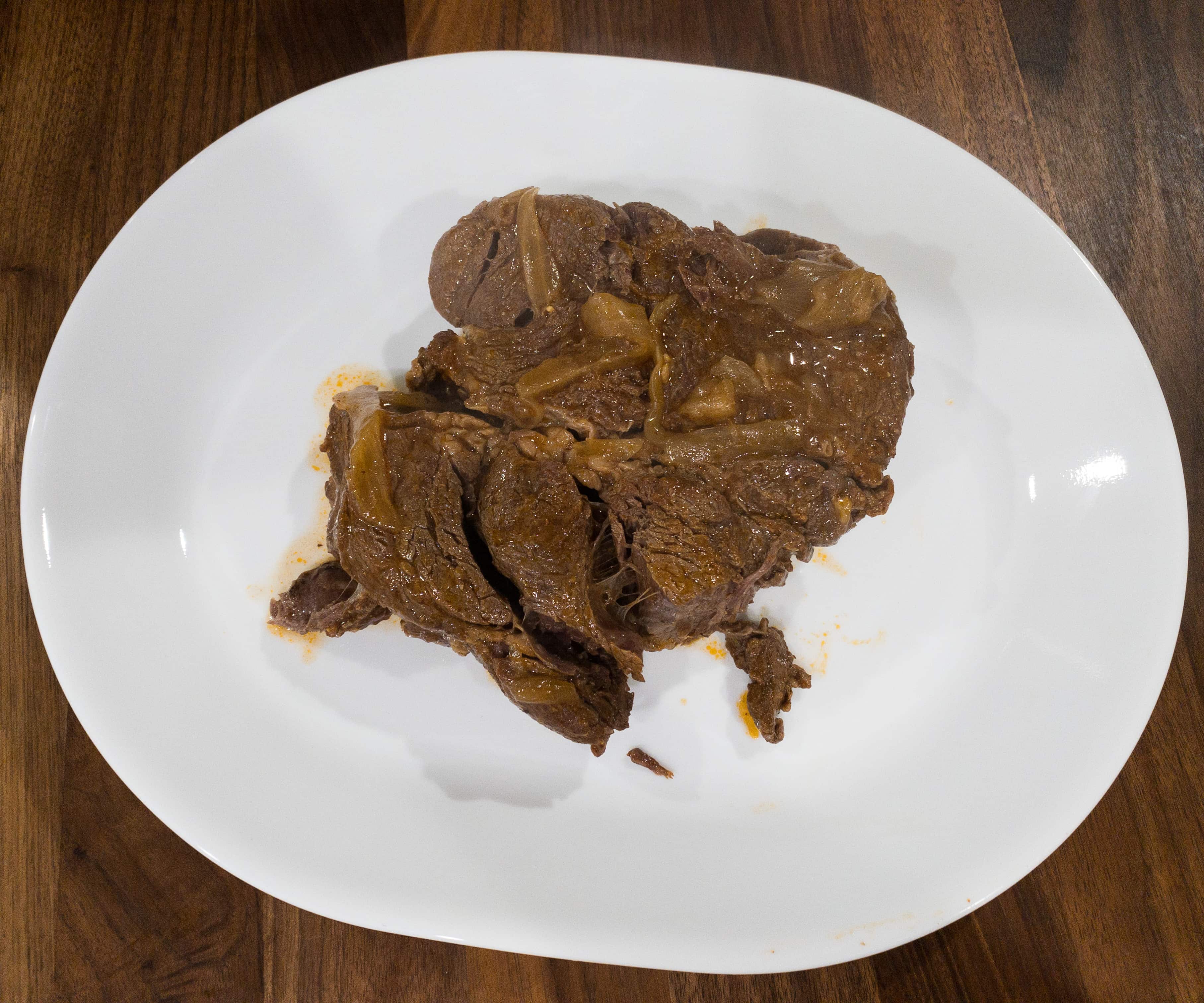 We cooked our Instant Pot Chile Colorado with red enchilada sauce, onions, and seasonings.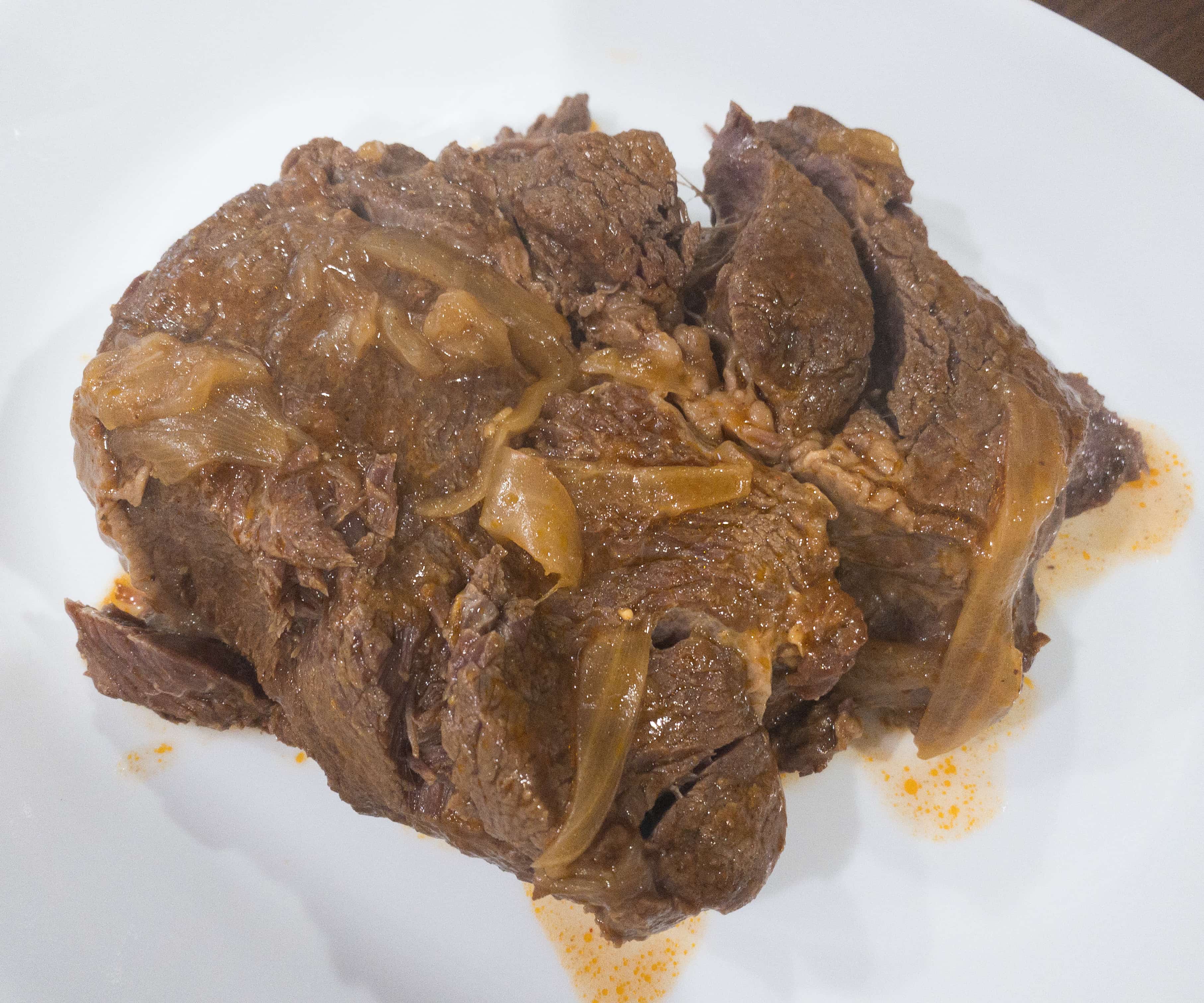 We just lightly salted the beef before putting it in the Instant Pot. You also have to make sure that all sides get browned!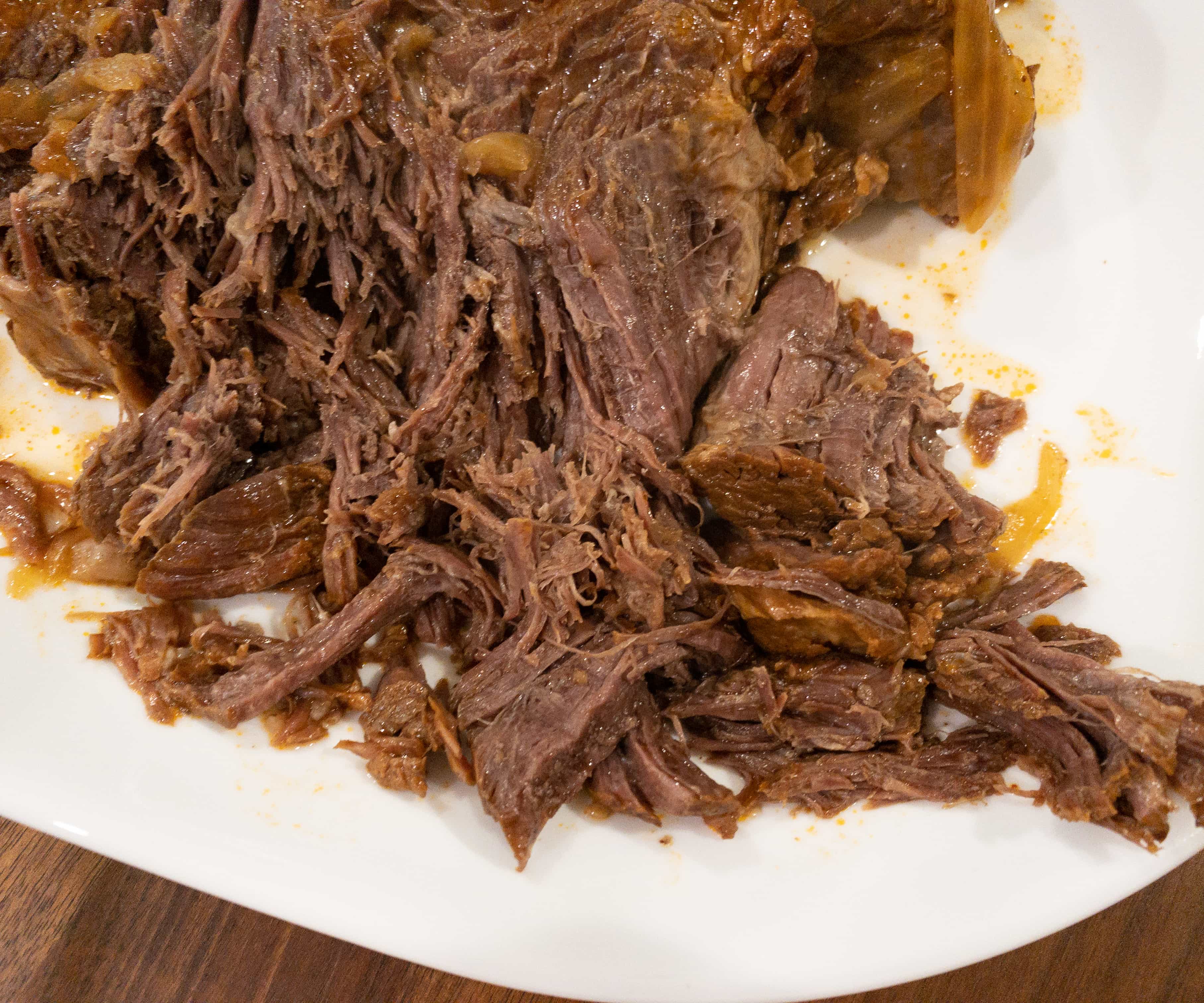 Look at that nice and tender beef! It was also quite flavorful, and we only had to wait for approximately 1 hour then it was ready to be served for dinner!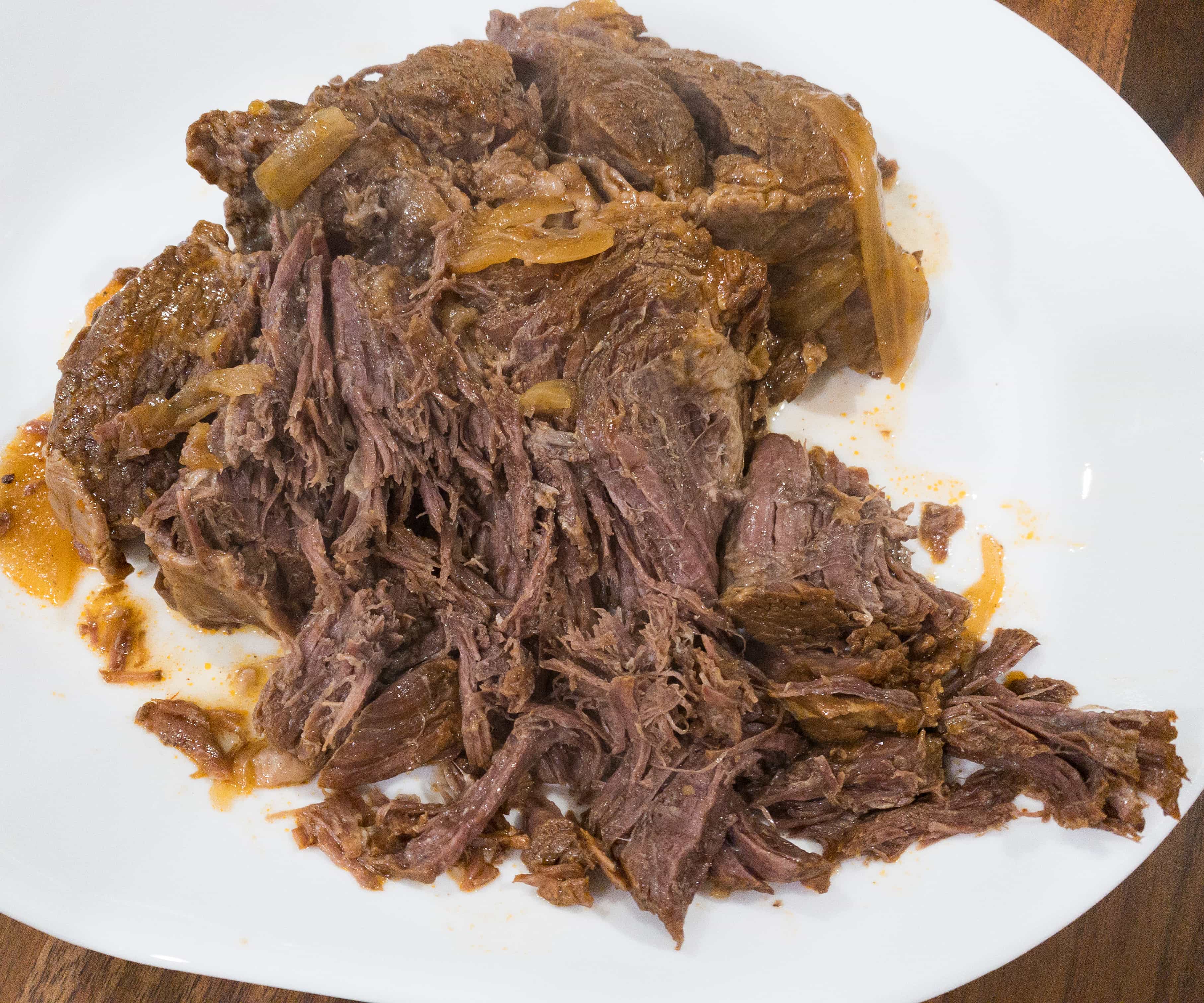 It was easy to shred because the beef came out so tender.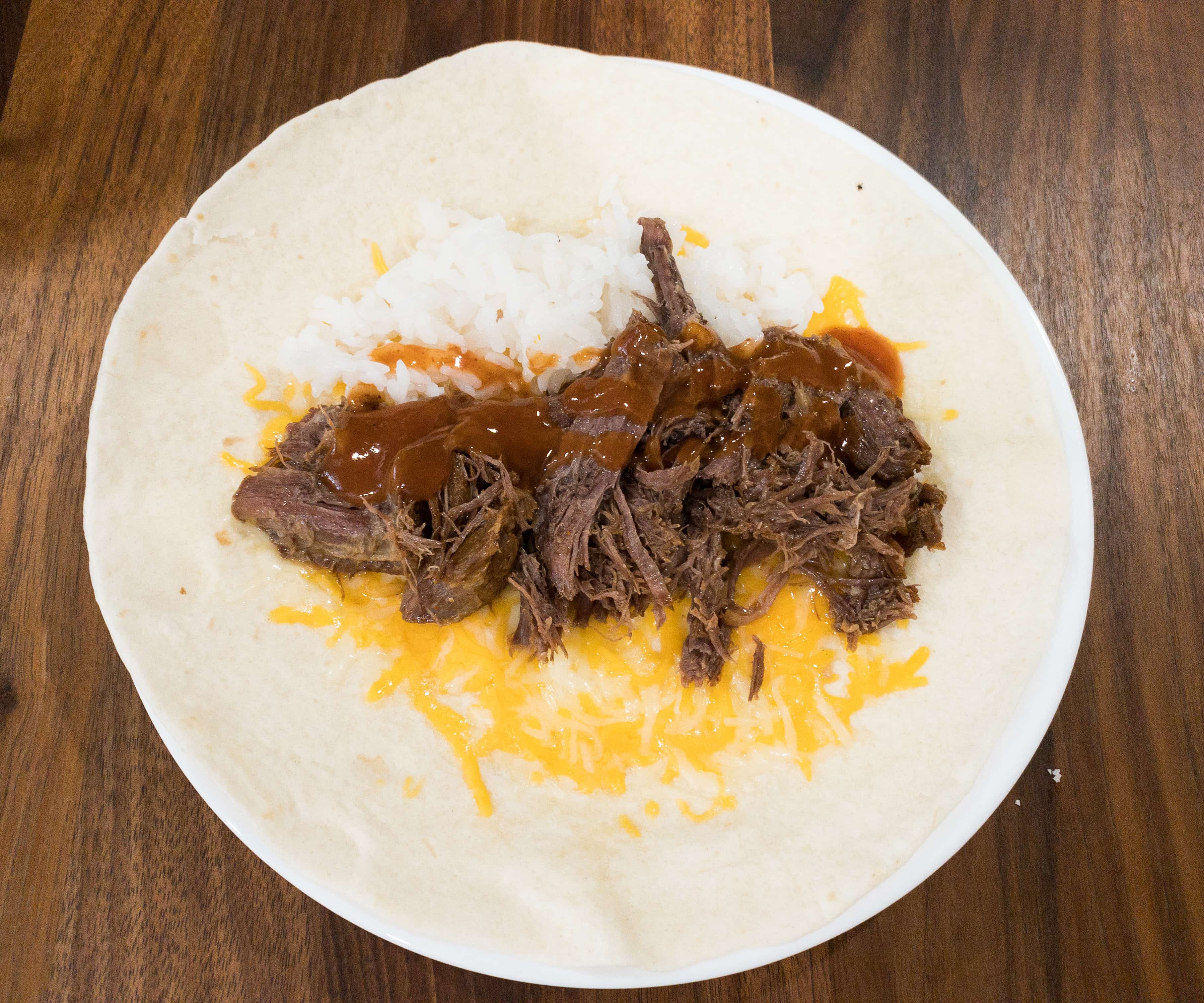 This beef is perfect with rice, or even tortilla!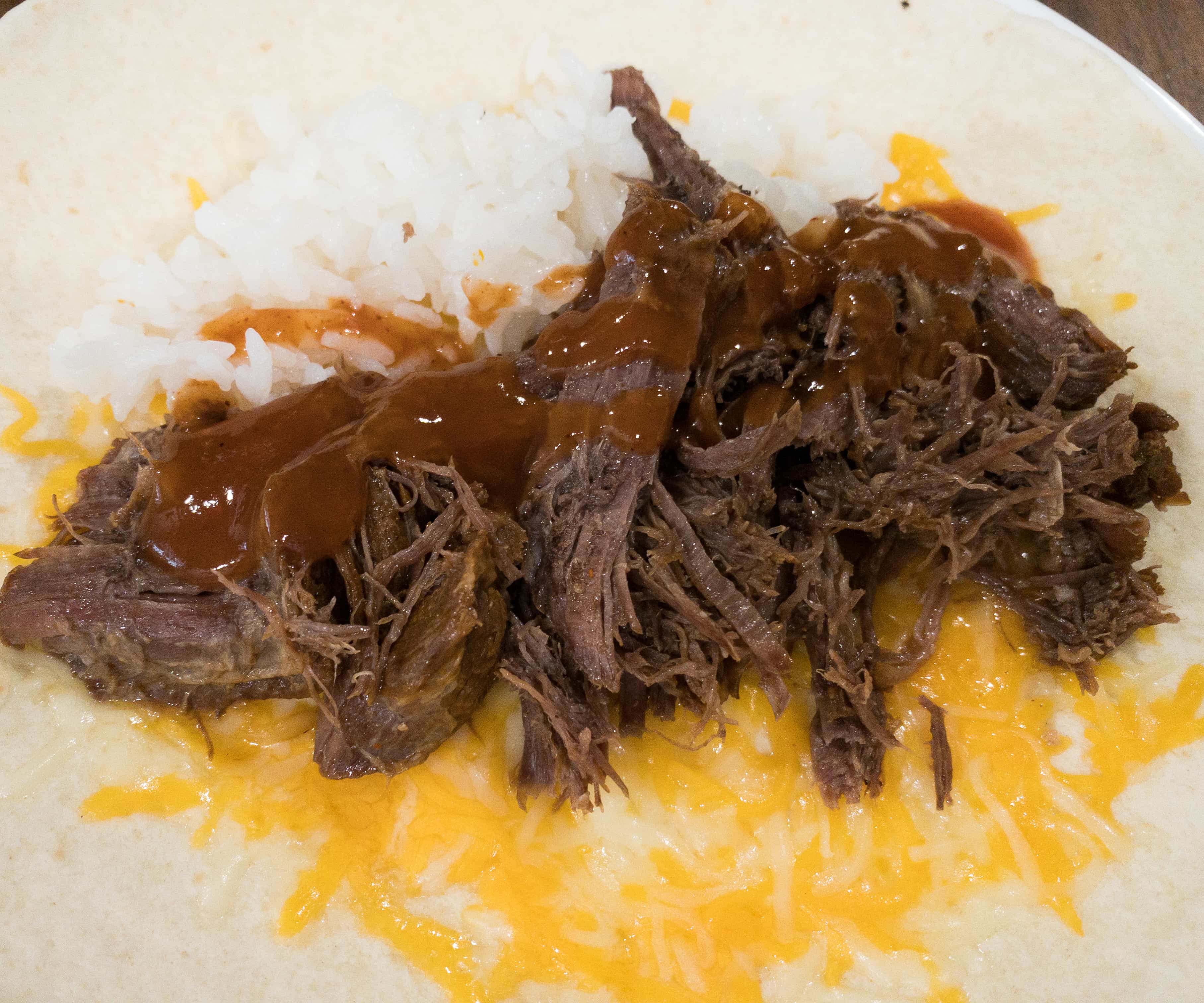 It also pairs well with cheese and you can even add sour cream if you'd like.
We got another pack of Boneless Skinless Chicken Breast and we used it for Chicken with Bibimbap Sauce.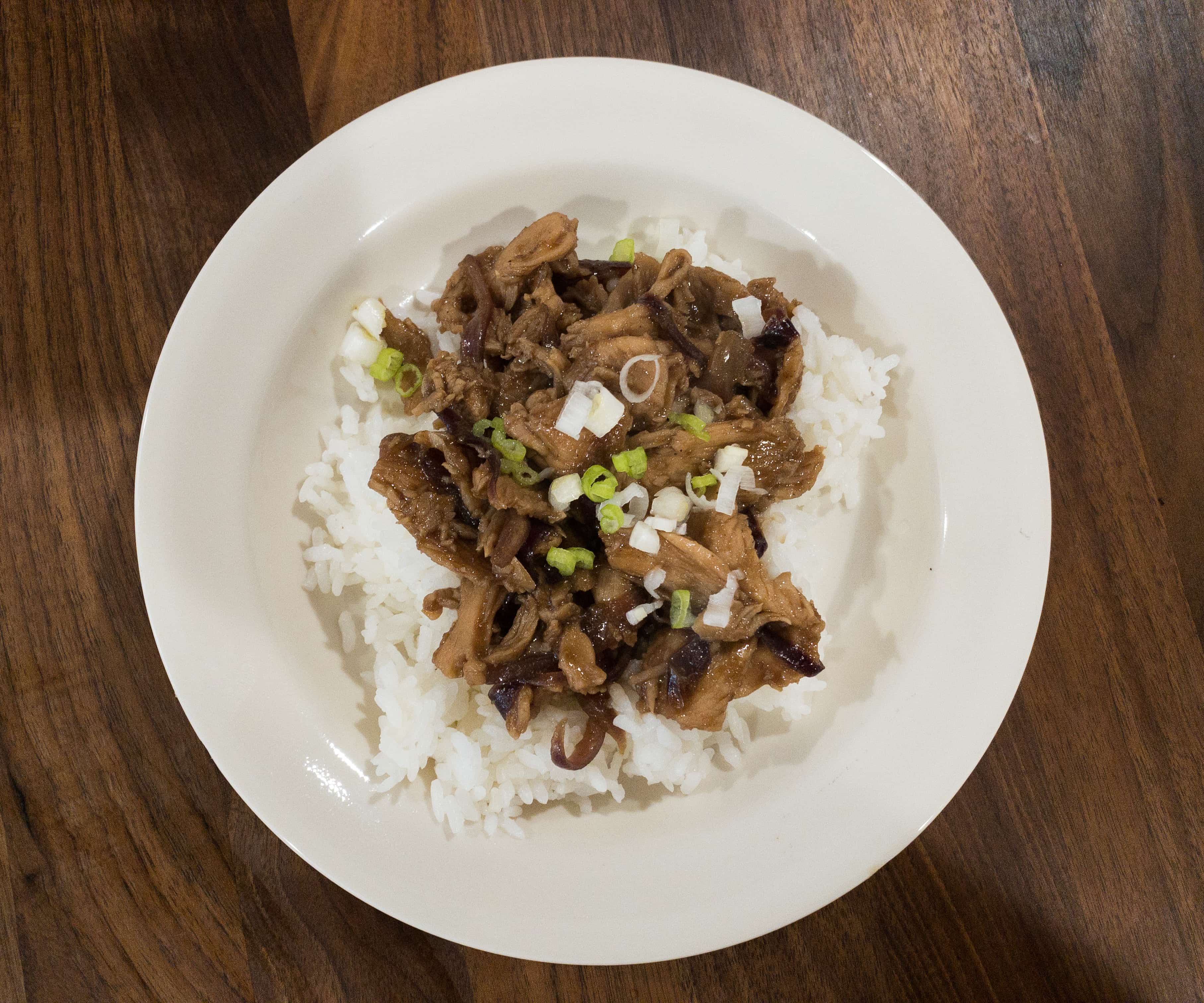 The sauce we used for this is pre-made. Still, it came out savory and tasty. It's also not too spicy.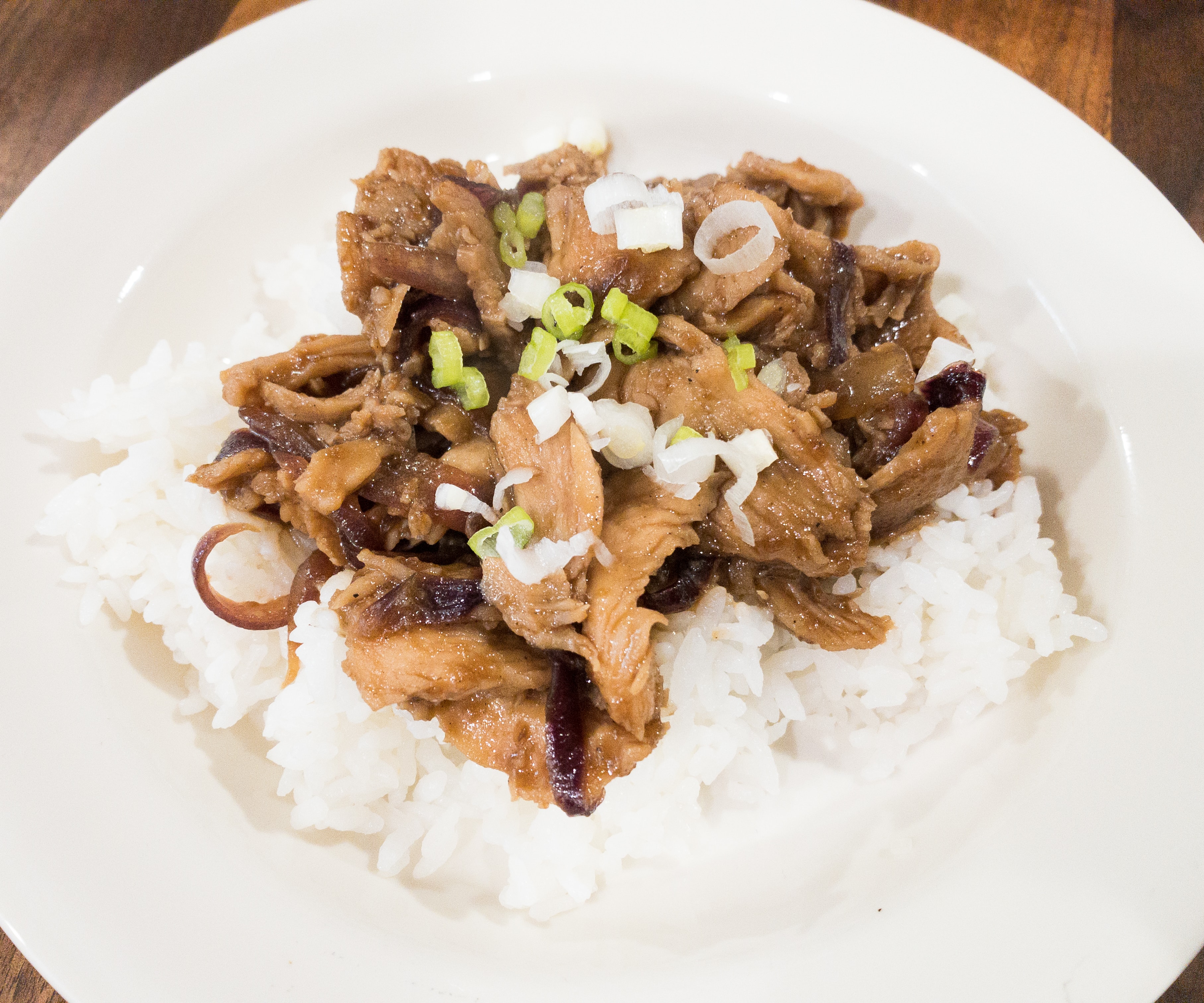 We topped the chicken with green onions! The dish is perfect with rice, it makes such a hearty dinner choice for the family.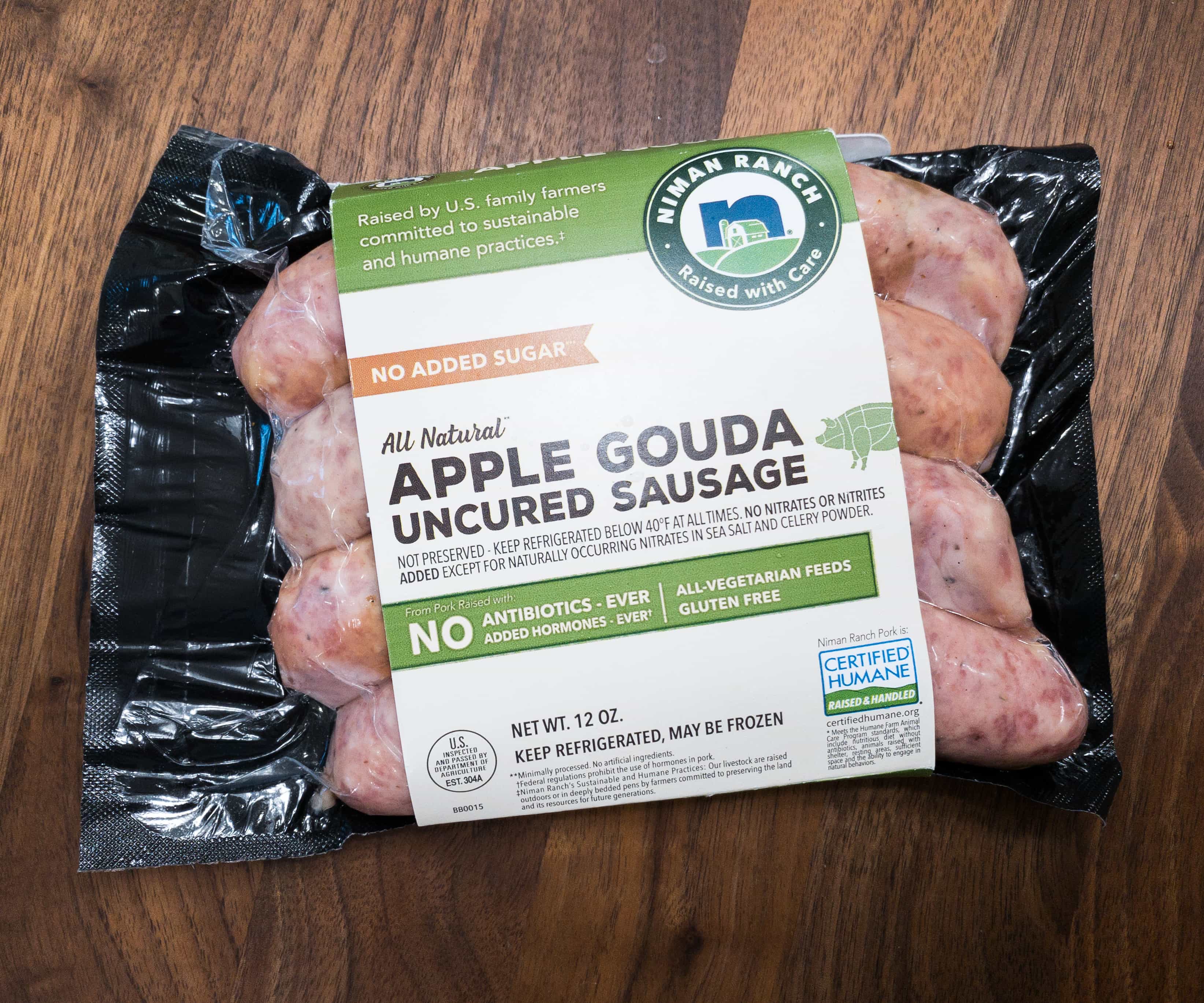 Next up is the Apple Gouda Uncured Sausage, an add-on in our Butcher Box October 2019 Custom Box!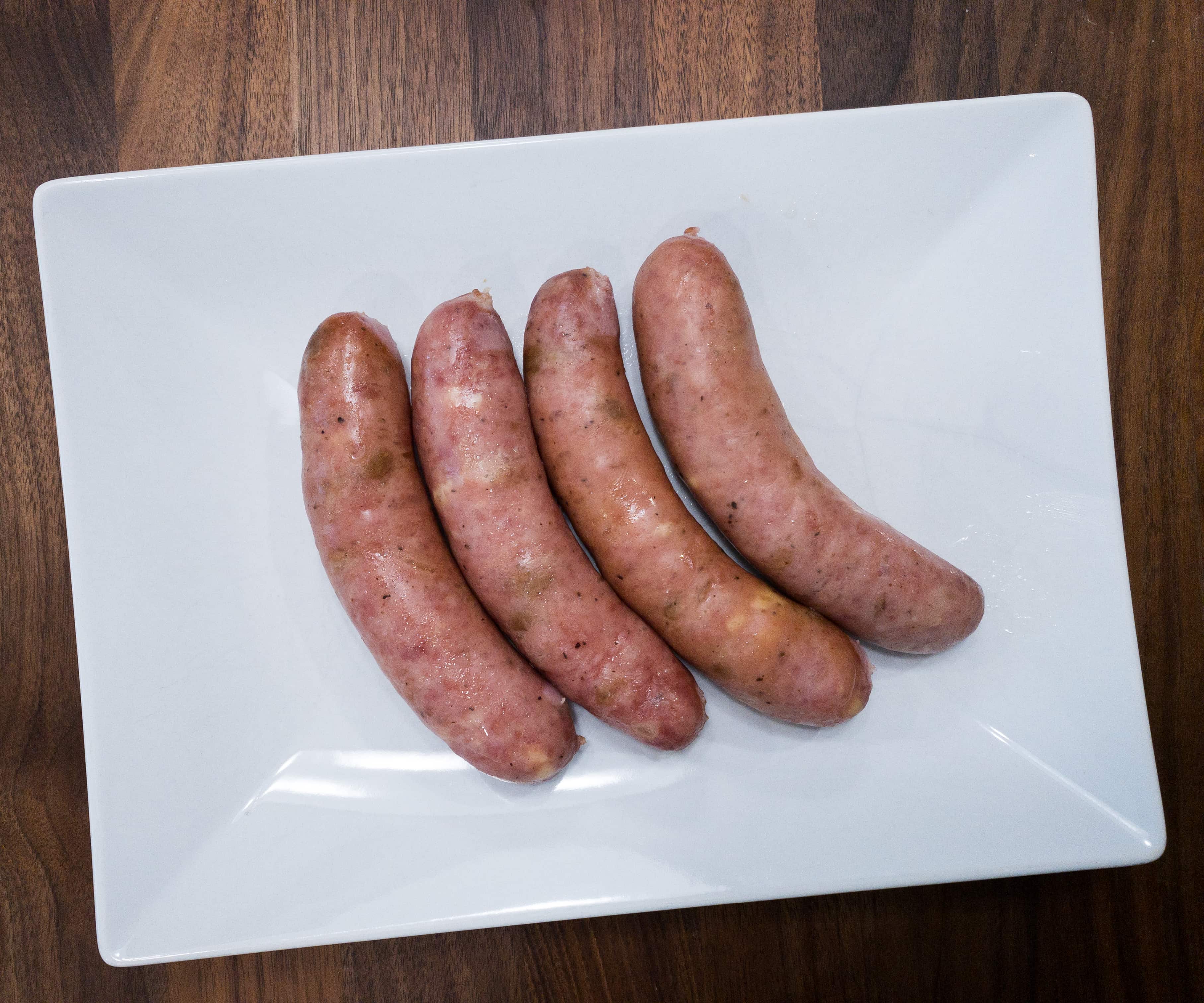 We cooked all 4 sausages in the pack. These are made with heritage breed pork and free from added hormones or antibiotics!
It's perfect on its own, but you can also put it in a bun or serve them with mashed potatoes and vegetables just like we did.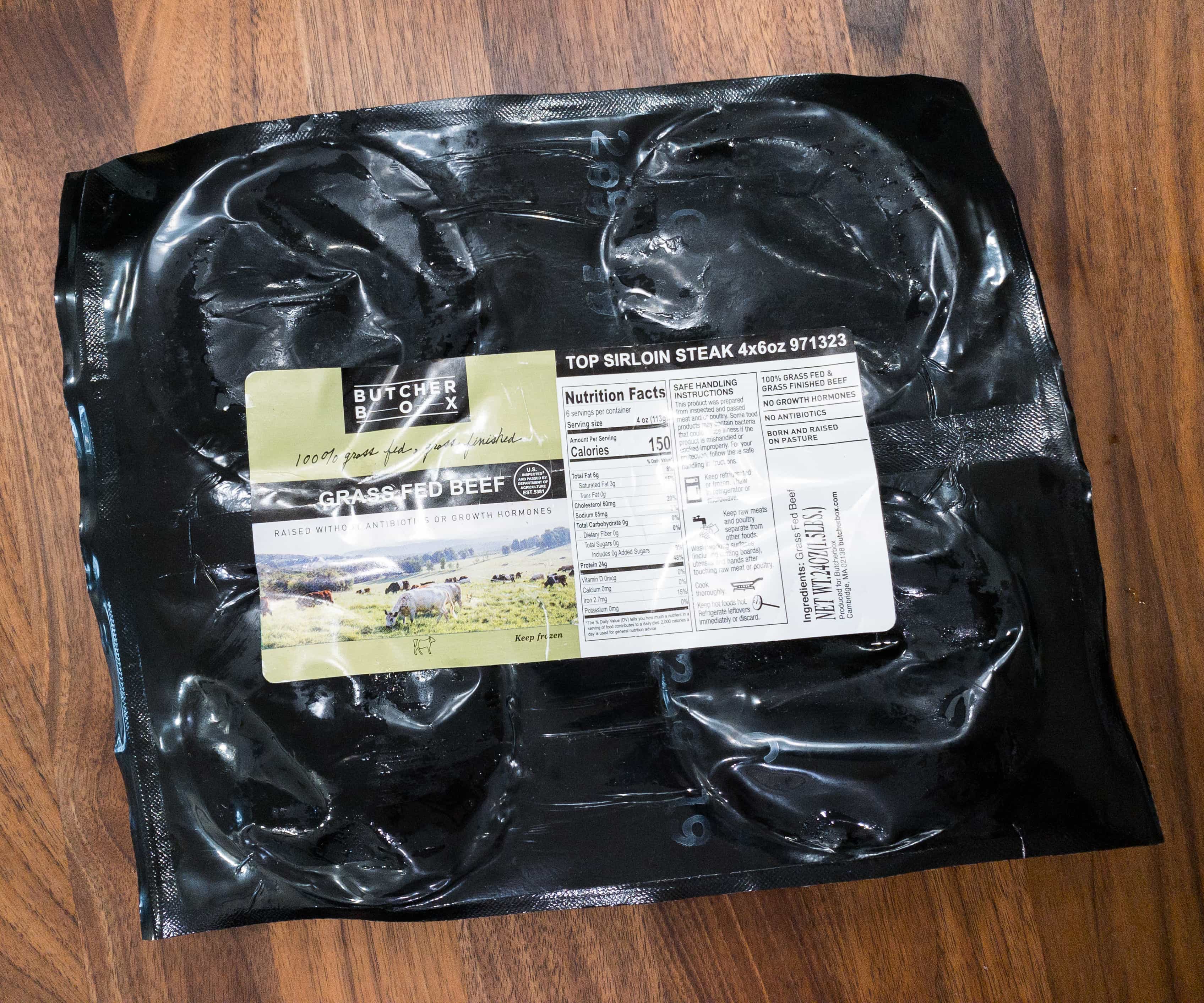 Lastly, we have the Top Sirloin Steak and just like the other meats, it's also from the Butcher Box October 2019 Custom Box.
This cut has a nice layer of fat, ideal for grilling or roasting.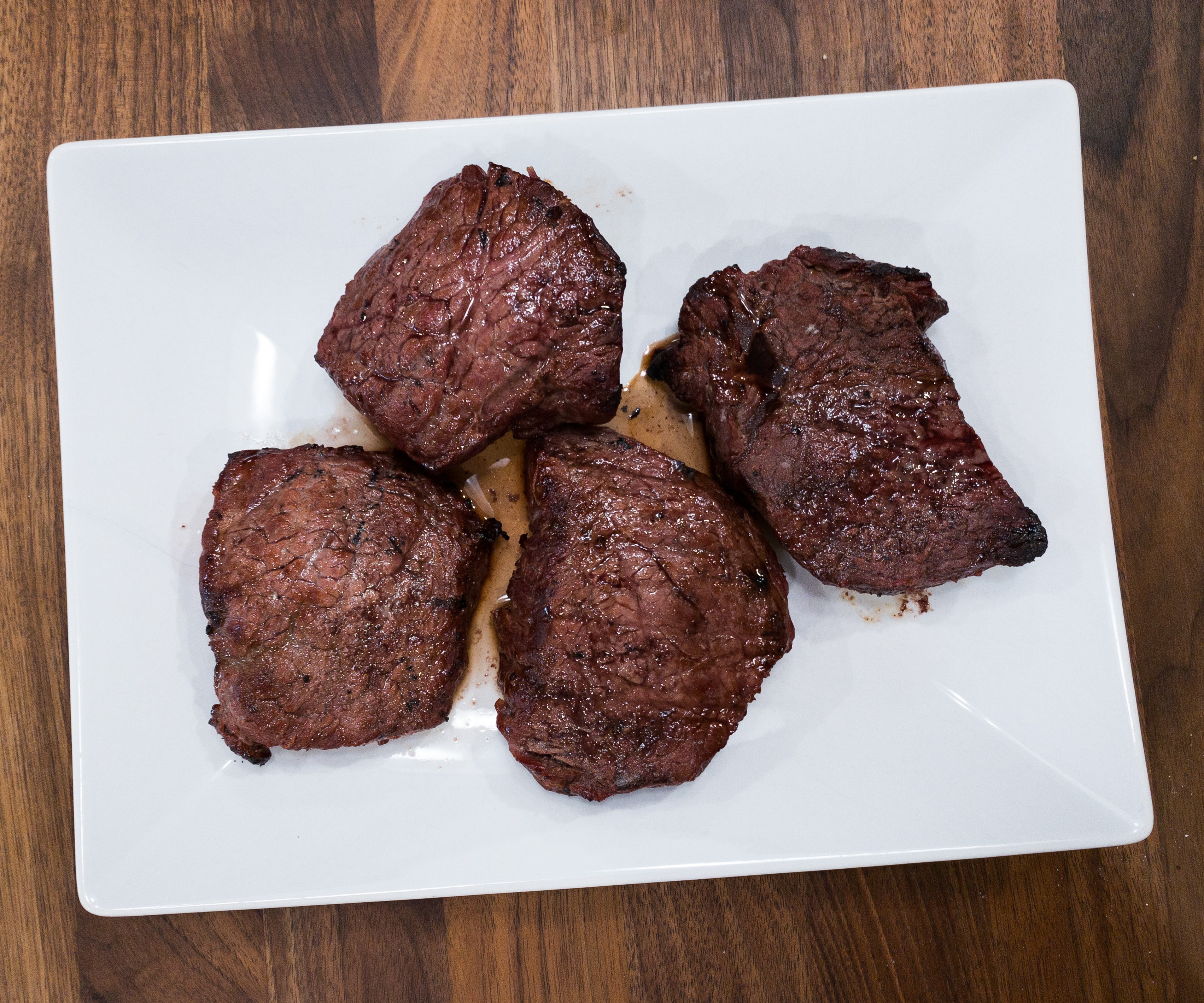 We marinated these in Teriyaki sauce before grilling. The meat soaked up the flavors pretty well!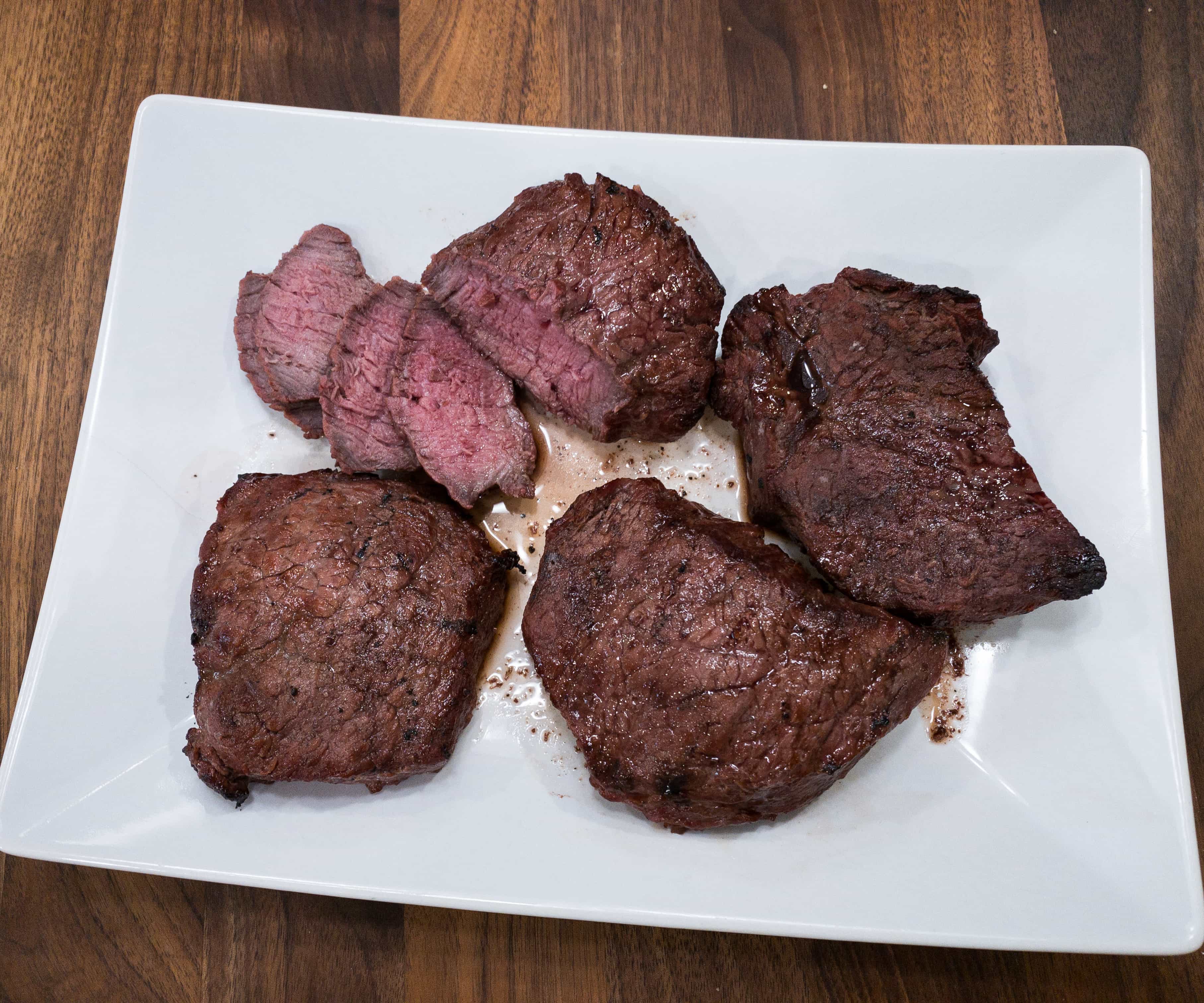 Hot on the outside, juicy on the inside! The incredible flavor and tenderness made us want more.
It's such a flavorful dish that you can feel good about eating. This surely calls for a glass of red wine!
Meat products from Butcher Box are always fresh, generous, and prepared to perfection, that's why we're also able to whip up such delicious meals! We feel safe knowing that the meats they send are always of the highest quality, and we're also amazed by their meat selection. Our recipes for this month all turned out great. My family enjoyed everything, especially the Chile Colorado, and that made me happy as well. I'm excited to try out more recipes in the coming months using the meats from Butcher Box!
Are you planning to get Butcher Box?